Planning a trip to Spain and need some destination inspiration? This is the ultimate bucket list for Spain. It covers 50 of the best and most beautiful destinations and places to visit in Spain.
Spain is one of my favorite countries of travel. I love the art, the food, the museums, and the architecture. Spain is energetically diverse and the people are friendly.
Spain offers so much for the traveler. You can explore famous landmarks of Spain, relax in a secret town in Spain, enjoy dramatic landscapes, study art art the Prado, or explore royal palaces.
As you travel through Spain, you'll see a change in culture, food and people. The major cities in Spain are Barcelona (north), Madrid (Central), and Seville (south).
In Northern Spain, you'll find the regions of Catalonia, Basque Spain, Cantabria, and Asturias. These regions have exciting cities, medieval towns, natural wonders, and luxe beach resorts.
In Central Spain, you'll find the wonderful capital of Madrid. The city is the seat of government.
Madrid is strewn with palaces and some of Spain's best museums. There are plenty of other amazing historic towns in the region too — Toledo, Segovia, Escorial, Cuenca, and Avila.
Southern Spain is a delightful melting pot of Muslim and Christian art. The sun always shines. You can admire UNESCO-listed architecture and adorable white pueblo towns. Or you can also just nibble on tapas and hit the beach.
These are some wow attractions on my Spain bucket list. But I've also included some smaller towns and hidden gems that are just as amazing.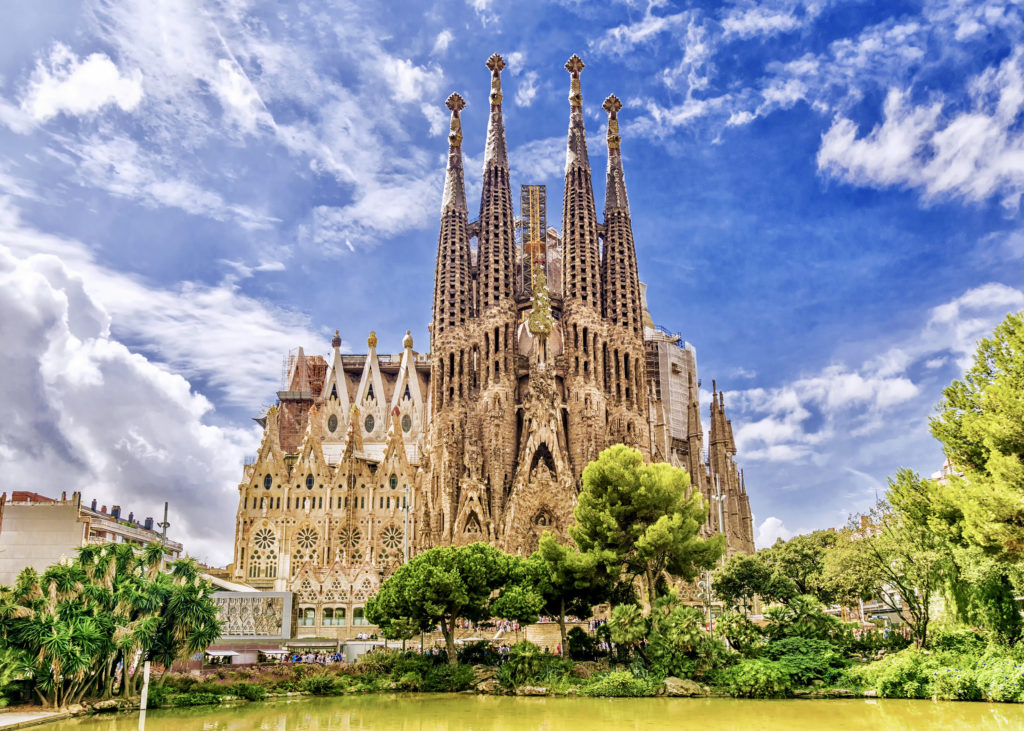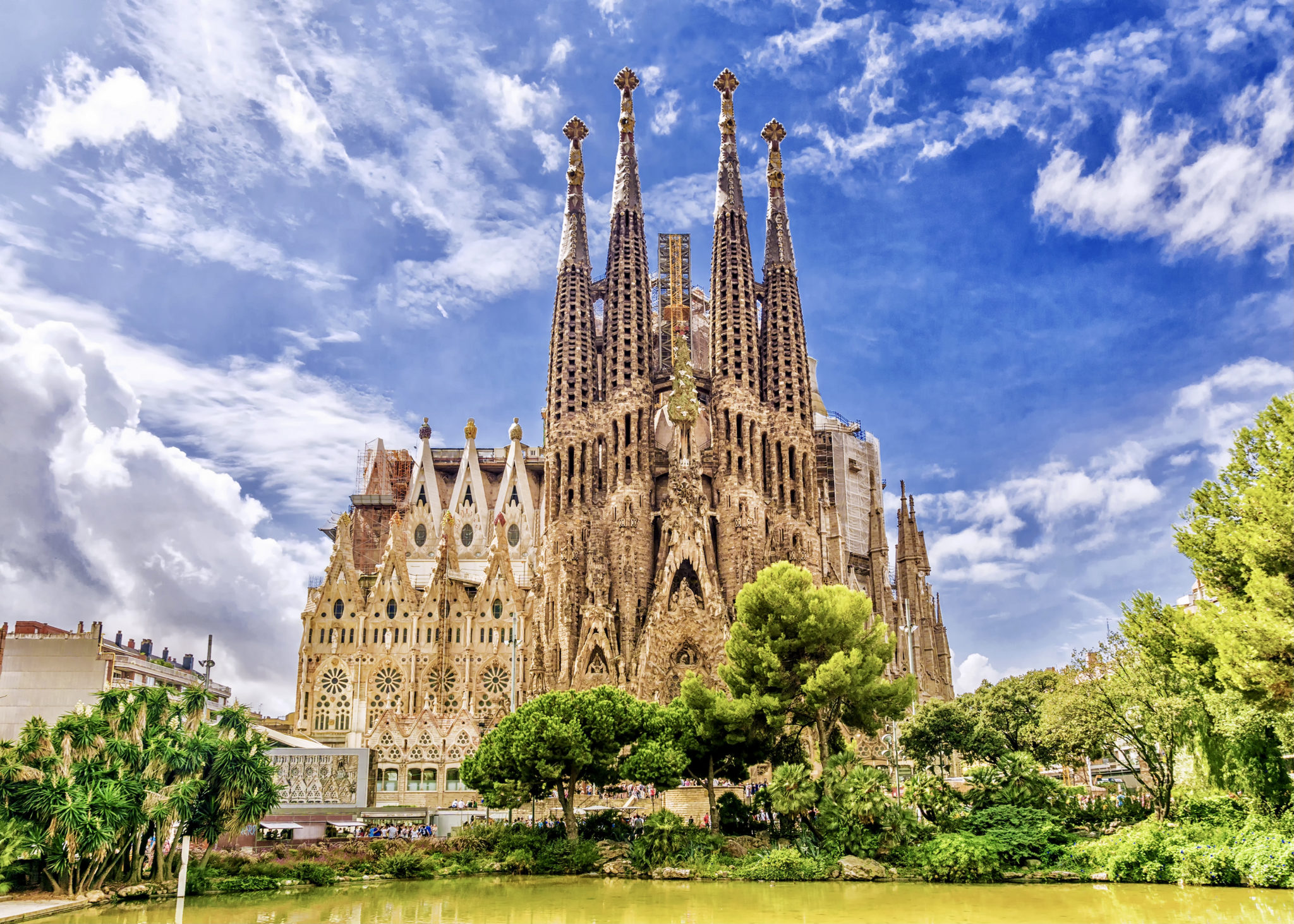 Ultimate Spain Bucket List: 50 Bucket List Places To Visit in Spain
So let's get down to it. Here's my guide to 50 amazing bucket list destinations and things to experience in Spain. I've separating them by region.
Northern Spain
1. Visit The Iconic Sagrada Familia
The UNESCO-listed Sagrada Familia is one of the most famous landmarks in Barcelona. The famous basilica is a must visit bucket list attraction in Spain.
Sagrada Familia is the creation of one of Spain's greatest architects, Antoni Gaudi. Because of its craggy beige facade, it's affectionately known as the "Sandcastle Cathedral."
Despite a century of construction, the basilica is still unfinished. On the outside are three completely different facades. They're themed for three chapters in Christ's life. 18 towers point to the sky.
Inside, the well-lit nave is spectacular. You'll gasp in awe. It looks like a forest, lit up by the light pouring through the stained glass windows.
You can climb two different towers. On a climb, you can admire the architecture more closely. And you have panoramic views of Barcelona.
There's so much to see at Sagrada Familia that you might want to book a skip the line guided tour. If you just want a skip the ticket and not a tour, click here.
2. Tour Modernist Architecture In Eixample
Sagrada Familia isn't the only must visit destination in Barcelona. In Barcelona's Eixample neighborhood, you'll find other stunning examples of the Modernist architecture that defines Barcelona.
READ: 3 Day Itinerary for Barcelona
Modernism was Catalonia's hallucinatory take on the international movement known as Art Nouveau. Modernism flourished in Eixample. It's a tony neighborhood with elegance and charm known as the "Golden Square."
You can gawk at Gaudi UNESCO-listed masterpieces like Casa Battlo and Casa Mila. Gaudi was inspired by nature, and his building reflect that ethos.
For Casa Battlo, Gaudi conjured a building in the image of a dragon. The building has a strange bone-like facade and skull mask balconies.
Here's my complete guide to Casa Batllo. Click here to purchase a skip the line ticket.
Casa Mila is also known as La Pedrera. The building has an undulating rocky facade like sea waves. Gaudi wanted it to resemble a "petrified wave." Inside, in contrast, there's riotous color.
In the evenings, a spectacular audiovisual show takes place on the terrace. Casa Mila's rooftop terrace and stairwells are illuminated with projections set to music. You can enjoy this performance with a glass of cava in hand, which comes with your ticket.
Here's my complete guide To La Pedrera. Click here to purchase a skip the line ticket for La Pedrera. If you want to explore Gaudi's main architectural sites in Barcelona, click here for a 3 hour tour.
La Pedrera's rooftop is the highlight of your visit. There's a spiky forest of 30 chimneys. They resemble Star Wars stormtroopers.
But Barcelona isn't just a Gaudi wonderland. There were three key figures that defined Modernism. They were dubbed the "trinity" — Gaudi, LLuis Domenech i Montaner, and Josep Puig i Cadafalch.
In his time, the under-sung Montaner was just as famous as Gaudi. In Eixample, you can tour his stunning works. Those include Casa Amatller, Casa Leo Morera, and the stunning Casa de la Punxes. The latter is known as the House of Spikes.
3. Get Lost In The Labyrinthian Gothic Quarter
The Gothic Quarter is the heart of Barcelona. It's an evocative and mysterious place.
The Gothic Quarter is a bustling labyrinthian maze. It's a warren of dark narrow streets. The lanes wind between stone buildings linking squares large and small.
The Gothic Quarter is Barcelona's birthplace. It used to be the Roman village of Barcino. Barcelona was enclosed within protective walls until the 1850s.
The Gothic Quarter is home to Roman ruins, medieval monuments, beautiful churches, and cobbled lanes. There's no shortage of eye candy.
The Gothic Quarter was also a popular enclave for artists. Picasso, Dali, Miro, and Antoni Gaudi all frequented the Gothic Quarter.
As you stroll (and get lost), you can admire Barcelona Cathedral, the Basilica of Sant Maria Del Mar, Palau Guell, the Picasso Museum, and Palau de la Musica.
>>> Click here to book a ticket to Barcelona Cathedral
To see it all, you can book a small group guided walking tour of the Gothic Quarter or your own private tour of the neighborhood. This is also a good area to go on an evening tapas tour.
READ: Guide To Hidden Gems in Barcelona
4. Learn Where It All Started For Picasso
Barcelona is where it all began for Picasso. As a young boy, he moved from Malaga in southern Spain to Barcelona. There, his artistic creativity was sparked and flourished.
Barcelona has a museum dedicated to its famous native son. The Picasso Museum is housed in five adjoining medieval stone mansions. The palaces date from the 13th to 14th centuries. They are characteristic of the Catalan civic Gothic style.
Founded in 1963, the Picasso Museum was launched with a donation of 574 works by Picasso's secretary, Jaime Sabartes. In 1970, Picasso himself donated 800 more pieces.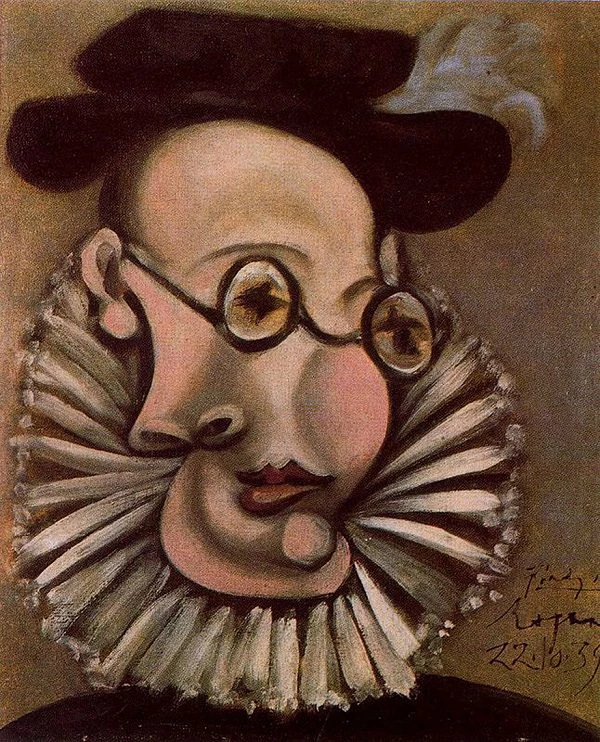 At the museum, you can enjoy an extensive collection of Picasso's work, certainly the best collection in Spain. There's over 3,000 pieces, mostly from Picasso's formative years in Barcelona.
By experiencing his youthful works, you can better understand Picasso's later abstract pieces and how he went on to became the greatest artist of the 20th century.
Click here for a skip the line ticket and guided tour of the Picasso Museum.
READ: Guide To the Picasso Museums in Europe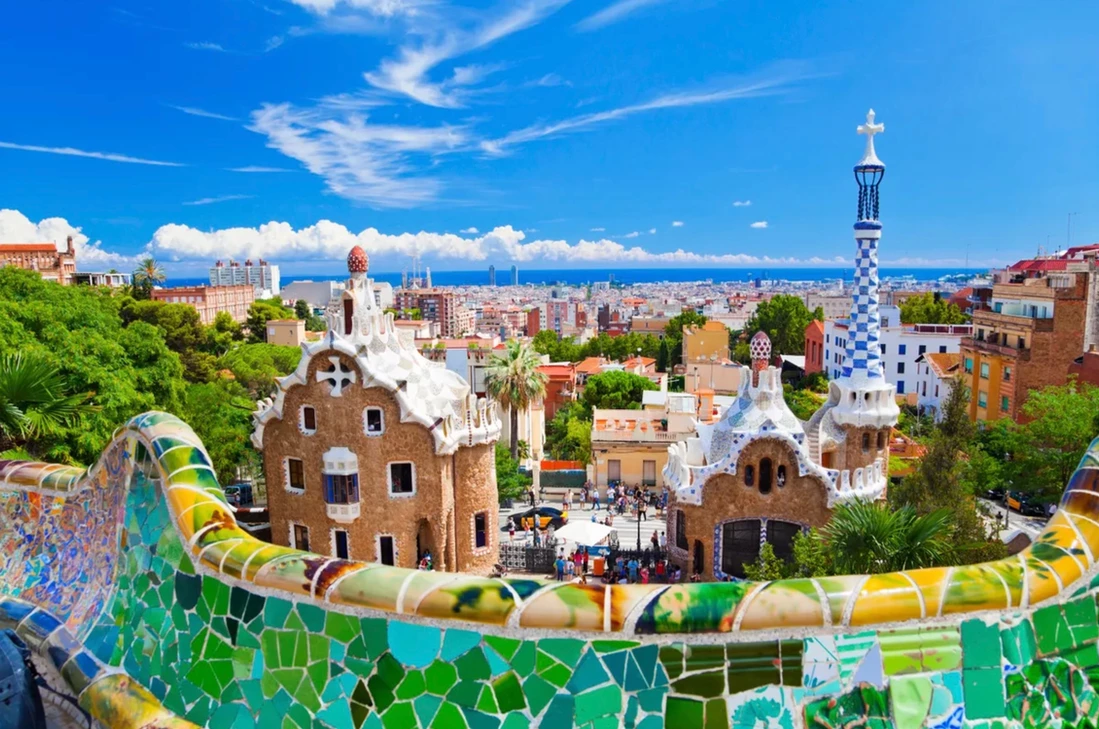 5. Play At Park Guell
Park Guell might be Gaudi's most fantastical creation. It's a 45 acre public park and garden complex covered in stunning mosaic art. It's located on Carmel Hill in Barcelona and is definitely a Spain bucket list attraction.
Initially, Eusebi Güell asked Gaudi to design a mini city with luxury homes. Gaudi worked on the project from 1900-14.
But the plan backfired. It was a commercial flop. Only 4 of the planned 60 houses were built.
But, along the way, Gaudi did manage to create a plaza, two Hansel and Gretel gatehouses, a serpentine bench, colonnaded walkways, and a dramatic stairway. The most famous icon at Park Guell is the multicolored mosaic lizard known as "El Drac," or the dragon.
You should definitely enjoy a gorgeous sunset view and stroll in Barcelona's finest park. Most of the Park Guell is free to visit and you'll have some nice views over the city.
But you'll need a ticket for the central Monumental Zone. Click here for a skip the line ticket and a guided tour of the park.
6. See The Magic Fountain On Montjuic
The Magic Fountain is located on the Placa Espanya on Barcelona's Montjuic Hill. The beautiful fountain was built for the 1929 Barcelona World Fair. Water spouts 52 meters in the air.
The fountain is best known for its mesmerizing water and light shows. They last 20 minutes.
The shows take place several nights a week throughout much of the year. Click here to check the schedule, so you don't miss it.
While you're admiring the fountain, you can also enjoy the beautiful views from Place Espanya.
>>> Click here to book a ticket for the Montjuic cable car
7. Admire Starchitecture In Bilbao
Art and architecture lovers lovers should visit the world famous Guggenheim Museum in Bilbao's Abando neighborhood. Inaugurated in 1997, Frank Gehry's twisting shimmering museum is the star of Bilbao.
The Guggenheim is a Spain bucket list destination. It's been likened to both a palace and a ship. The museum even has its own Michelin-starred restaurant, Nerua Guggenheim Bilbao, focusing on local Basque ingredients.
The museum exterior courtyards are scattered with world renowned sculptures: Jeff Koon's massive flowering Puppy, Louise Bourgeois' 30 foot Maman spider, Anish Kapoor's Tall Tree and the Eye, and the newest piece Fujiko Nakaya's The Fog Sculpture.
On the inside, the architecture continues to amaze. There's a glass-enclosed 50 meter atrium. The space is crowned with a skylight in the shape of a metal flower. Light suffuses the place.
The Guggenheim boasts a modern art collection on par with Europe's best modern art museums. You'll find works by Robert Motherwell, Cy Twombley, Yves Klein, Marc Chagall, Andy Warhol, Eduardo Chillada, and Anselm Kiefer.
READ: Europe Art Bucket List
A highlight for me was walking through Richard Serra's outsize and powerful Matter of Time steel sculptures.
Click here to book a skip the line ticket and tour of the stunning Guggenheim Museum.
8. Enjoy Dramatic Coastal Landscapes In San Juan de Gaztelugatxe
San Juan de Gaztelugatxe is an absolutely jaw dropping destination in northern Spain. It's a magical spot about 45 minutes from Bilbao.
Gaztelugatxe used to be a hidden gem in Spain. But when it became a Game of Thrones filming location, it became a Spain bucket list attraction and popular day trip from Bilbao.
Gaztelugatxe is really a must see natural wonder in the Basque Region and has become TV famous. On a bright day, the views are unbelievable.
In the wildly popular HBO series Game of Thrones, Gaztelugatxe appears as Dragonstone — the haunting ancestral home of Daenerys Targaryen, the Mother of Dragons.
In real life, Gaztelugatxe is a fantastical ancient stone foot bridge. The bridge winds up to a 1,000 year old hermitage chapel on Spain's Bay of Biscay. It's an incredibly dramatic hike.
Because of its remote location, Gaztelugatxe is most easily accessed by car. From Bilbao, take the B1-631 highway. Follow the signs and park on top of a hill off the main road and walk 1 kilometer down to the site.
Click here to book a guided tour of Gaztelugatxe. Click here to book a half day or full day guided tour of Gaztelugatxe and Game of Thrones filming locations from Bilbao.
9. Be Enchanted In Oma
The Enchanted Forest of Oma is a magical work of art in the middle of nature. Oma is a 1:15 drive from Bilbao by car.
The Painted Forest of Oma is located in the Udaibai Biosphere Reserve, a UNESCO listed site. It was the brainchild of artist Augustín Ibarrola.
He transformed the forest into a beautiful open air art gallery. Ibarrola combined the techniques of rock painting from the Paleolithic period with Land Art, an artistic movement that uses nature as a creative material.
Ibarrola painted the pine trees so that the images change depending on where you are stand. You'll see motifs of eyes, rainbow, geometric shapes, etc.
There are small yellow circles with numbers throughout the Forest. They show you where to stand and in what direction to look to see all of the shapes and figures.
The trail for the Forest or "Bosque Animado de Oma" is just across the road from the Lezika parking lot. You'll walk for an hour walking uphill, on a road between the pine trees, until you reach the Forest.
10. Run With the Bulls In Pamplona
Pamplona is the leafy and underrated capital of the Navarre region in greater Basque Spain. It's a well-heeled university town. And it's home to one of Spain's most famous bucket list experiences — the Running of the Bulls.
The San Fermin Festival take place one week in July. It's a 24/7 party atmosphere. The festival is a popular Spain bucket list item, attracting 1 million visitors annually. They come to watch men outrun bulls (or be gored).
The bulls run through narrow streets to the bull ring, the Plaza de Toros de Pamplona. If it's not festival time, you can actually walk the path men and bull follow, called the Encierro.
Click here to book a spot to watch the running of the bulls.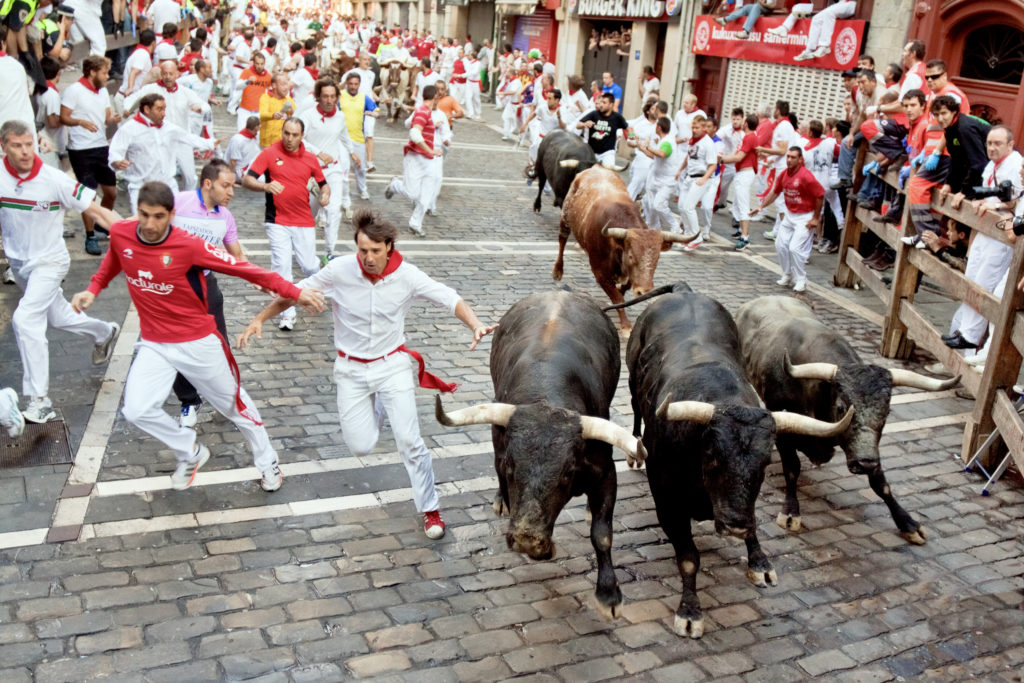 But there's more to Pamplona than bulls. Pamplona has a grand Gothic cathedral, well-preserved 16th century fortifications, and medieval streets and squares. Pamplona is also a stop on the Camino de Santiago pilgrimage route.
Pamplona's old town was beloved by Ernest Hemingway. He used to nibble pintxos and fill up on the local liqueur, Pacharan, at the historic Cafe Iruna.
Hemingway set part of The Sun Also Rises in the pretty Plaza del Castillo and helped make the San Fermin festival famous. Pamplona's Museo de Navarra also a collection of Goyas, Roman mosaics, and murals.
Click here to book a city walking tour of Pamplona.
11. Go Wine Tasting In La Rioja
One of the best things to do in Spain is sip wine. La Rioja is one of Europe's best wine regions.
It's a Napa-like region in Basque Spain. La Rioja specializes in world famous lush reds and crisp oak-aged whites.
There are more than 600 wineries in La Rioja. Most wineries require an appointment. La Rioja is studded with medieval villages and grape vines. But you'll also find modernist architectural works by Frank Gehry and Santiago Calatrava.
You will want to base yourself in Haro, Logrono, or Laguardia. For a splurge, check into the Hotel Marques de Riscal, just outside Logrono.
Frank Gehry's stunning redesign of a chateau is a true masterpiece and a La Rioja destination in and of itself. The titanium-canopied hotel has a Michelin starred restaurant and a spa. It's also associated with the historic Marques de Riscal winery, which dates from 1858.
Click here for a guide to the best wineries in Haro. Click here for the best wineries in Logrono.
You may want to book a guided wine tasting tour from Bilbao. Another wine tours leave from San Sebastian.
Be sure to visit Bodegas Ysios. It's a boutique winery designed, in futuristic fashion, by famed (but controversial) architect Santiago Calatrava.
12. Explore Vitoria-Gasteiz, An Amazing Hidden Gem
Vitoria-Gasteiz is a lovely art-filled small city in Basque Spain. It's surprisingly overlooked by tourists and well worth a visit on your northern Spain itinerary. You may want to get oriented with a walking tour.
Vitoria has all the charm of Bilbao and San Sebastian, but none of the crowds. The town has received some good press in the last decade. It probably won't be a secret for long.
In 2012, Vitoria-Gastiez was named Spain's Green Capital, for its profusion of pedestrianized squares, gardens, and parks. In 2014, the town was named Spain's Gastronomy Capital for its delicious restaurants and foodie culture.
In 2021, National Geographic named Vitoria among the 25 best travel destinations, calling the city a "timeless place that will define our future itineraries."
At the summit of Vitoria, you can stroll through its impeccably preserved medieval quarter. The streets are named after medieval craftsmen's guilds.
Gape at the magnificent and imposing Cathedral of Santa Maria. The Gothic cathedral dates from the 13th and 14th centuries.
>>> Click here to book a tour to Vitoria from Bilbao
13. Visit A UNESCO-Listed Living Museum
Santilla Del Mar is the jewel of Cantabria. It's one of the prettiest hidden gem towns n Spain. You should consider booking a guided walking tour for your group.
It's a "living museum" — a delightful warren of dreamy cobbled streets, caramel colored architecture, and romantic wrought iron balconies.
At the end of its main pedestrianized drag is the Collegiate Church. It's the most important religious Romanesque monument in Cantabria.
The big draw is the cloister, which is a repository of Romanesque architectural elements. You can also visit a rather grisly Torture Museum.
The Altamira Caves aren't far afield. They boast some of the best examples of prehistoric art anywhere in the world, made by Cro-Magnon cave people.
No one except researchers can visit the actual caves, for preservation reasons. But the astonishing replica caves accept weekly visitors by lottery. If you want to see this bucket list destination in Spain, you've got to be organized.
READ: Complete Guide to Santillana del Mar
14. Visit The Secret Fishing Village In Cudillero
The ridiculously eye catching fishing village of Cudillero might be Spain's prettiest seaside village. Cudillero is just 40 minutes from Oviedo in the Asturias region of Spain.
The town is well worth the detour. A remote place of hills, you'll have to park outside the teeny tiny town and walk in.
In Cudillero, white and pastel houses are piled in a mishmash on top of each other. There's a pleasingly startling contrast between the terra cotta roofs and the blue sea. It's said that each house in the village matches the color of the owner's fishing boat.
You can dine on freshly caught seafood. I liked El Faro. Another good eatery is Opera. I filled up on octopus and mussels while there.
Cudillero has some secret beaches. And in its tight alleyways, there are some beautiful viewpoints where you can admire the colored houses and terra cotta roofs.
15. Hike In The Picos de Europe
The Picos de Europe are a magnificent national park. The park's quite large, covering the Asturias, Cantabrian, and Castilla regions. With its breathtaking scenery, the Picos attracts mountaineers and regular adventurers alike.
There are mountains, gorges, verdant valleys, and the stunning Lakes of Covadonga. You may think you've fallen into Switzerland.
The atmospheric villages in the Picos de Europe are worth visiting too — Covadonga, Canga de Onis, and beautiful medieval Potas.
If you're brave, take the Fuente De cable car, named Teleferico Fuente De. You'll ascend to a rocky plateau, at an elevation of over 6200 feet.
Once there, from the Miradour del Cable, you'll have epic panoramic views over the Picos. If it's not a foggy day that is.
16. Make The Pilgrimage To Santiago Del Capostelo
Santiago's main sight is the ancient Cathedral Santiago de Compostela. It stands guard in the Plaza do Obradoiro square, where all roads in Santiago converge.
This hallowed Galician landmark is a magnificent jumble of spires and sculpture. It's the final stop on the mystical pilgrims' journey of the Camino de Santiago.
Built in the Romanesque architectural style, construction started in 1075 during the reign of Alfonso VI.
Over the years, Gothic, Baroque, and Neoclassical elements were added to the structure. The cathedral's ornate main gate is an attraction of its own.
>>> Click here to book a ticket to the cathedral and its museum
17. Day Trip To Biarritz France
Yes, Basque France is close enough that you can easily day trip from Spain. And who can resist an easy journey to another country?
The glamorous jet set town of Biarritz is one of the best day trips from San Sebastian. Half ritzy and half hippie, Biarritz is a popular beach resort. You may want to book a guided walking tour.
This charming French resort town feels like another world, both sophisticated and laid back. Admire the postcard views, take a seaside stroll, and lounge on Miramar or Grande Plage beaches.
There are loads of beautiful churches, designer boutiques, and modern art galleries. And, of course, amazing Basque food.
Halles Market is a good place to explore Biarritz's food culture. For the best seafood, head to the Place Saint-Eugenie. If you want pintxos, head to the Rue des Halles. Happily, for those who love baked goods, there's a bakery on every corner.
18. Visit A Shrine In Montserrat
Montserrat is fantastic day trip from Barcelona. Montserrat means "serrated mountain." Most people visit Montserrat on a half day guided tour from Barcelona.
The mountain is a unique fantasia of jagged peaks and rocky spires. Nestled in the rock is a dramatic Benedictine monastery.
The Monastery of Montserrat is till an important pilgrimage destination and the most sacred site in Catalonia.
Take a funicular or rack railway up to the top and explore the basilica and museum. The art-rich museum houses works by El Greco, Dali, and Monet. There are also designated hiking trails ranging from 1 to 3 hours.
19. Get Weird With Dali In Figueres
The Dalì Theater and Museum, or Teatro-Museo Dalí is located in Figueres Spain. It's one of Spain's best small museums. It's eccentric. But then so is its namesake, the famed Surrealist artist Salvador Dalì.
When one thinks of Salvador Dalì, his extravagant persona and iconic waxed mustache immediately leap to mind. Dalì was a self-proclaimed dandy, a showoffy megalomaniac.
He loved nothing more than creating a sensation. Dalì avidly embraced money and fame.
The flashy pink museum is billed as the world's largest Surrealist object. It's a work of art itself. And the museum houses the world's largest collection of works by Salvador Dalí. It's nothing if not fun and weird.
Built between 1961-74, Dalì helped design the eccentric museum himself. He said "I want my museum to be a single block, a labyrinth, a great surrealist object. It will be a totally theatrical museum. The people who come to see it will leave with the sensation of having had a theatrical dream."
You can visit the Dali Museum and Cadaques on a guided day tour from Barcelona. Or click here for a ticket + tour of the Dali Museum.
20. Experience the Wild Costa Brava
Costa Brava is located is northeast Spain just above Barcelona. Costa Brava is surrounded by beautiful medieval towns with castles, forts, and beaches.
It's a wild off the beaten path place, with adorable towns and craggy beaches set against rugged cliffs. It's also the birthplace of famed Surrealist artist Salvador Dali. If you're a fan of Dali, the Costa Brava is a bucket list destination in Spain.
Be sure to visit Cadaques. Cadaques is one of the most painted villages in the world.
This once isolated sleepy fishing village in Costa Brava attracted artists and writers such as Pablo Picasso, Joan Miro and Marcel Duchamp. They came for its whitewashed buildings, vivid colors, and rugged beauty.
While in Cadaques, explore the cobbled streets of the Old Town, the large Church of Santa Maria (beautiful altar and great views from the terrace), and the Cala Nans Lighthouse.
You can also walk from Cadaques to the Dali House in Portlligat (you need reservations). This is where Dali created his finest works. Top off your day with dinner at Casa Anita.
Click here for a guided tour of Costa Brava (+ Girona) from Barcelona. Or here for a full day guided Costa Brava tour from Barcelona.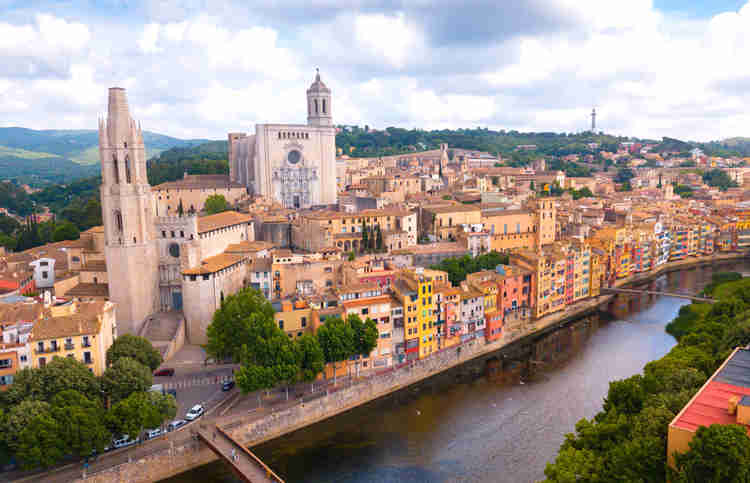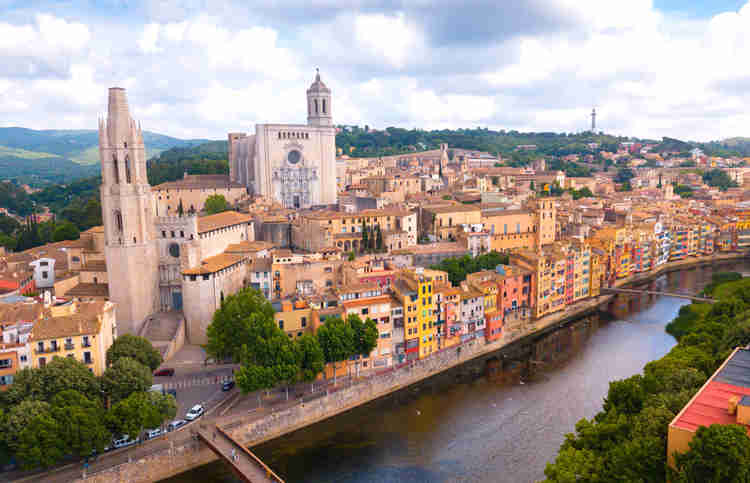 21. Relive Game of Thrones In Girona
The medieval city of Girona is a true bucket list stunner. Historic Girona is chock full of beautiful buildings — churches, monasteries, fascinating museums, and the colorful houses of the Onyar River.
Walk the walled Old Quarter of Barri Vella. Visit the Roman ruins of the Forca Vella fortress. Admire the Gothic cathedral.
If you are a Game of Thrones fan, Girona should be added to your Spain trip to explore the shooting locations. Girona was featured in Season 6 of the series.
Girona stood in for the city of Bravos and parts of Kings Landing. The most recognizable landmark used in filing was Girona Cathedral.
This was where Jaime Lannister dramatically rides his horse up the cathedral steps. He then confronts the High Sparrow, who has imprisoned Cersei.
Click here for a walking tour of Girona. Click here to book a Game of Thrones tour.
22. Indulge In Exotic San Sebastian
San Sebastian is an lovely resort town on the Bay of Biscay. This Basque city is objectively beautiful and tourists flock there in droves, so expect crowds.
San Sebastian is renowned as an otherworldly paradise, foodie resort town, and beachy playground of the glitterati and literati. The city's filigreed balconies and Belle Epoque buildings give the city a classical elegance.
San Sebastian's most stunning beach is La Concha. It's world famous and considered one of Europe's best beaches.
In 2019, La Concha Beach was voted one of the Best Beaches in the World by Tripadvisor. San Sebastian has quite a bit of panache and refinement, thanks to its French influences.
If you're a food traveler, you'll be in seventh heaven. San Sebastian is frequently dubbed the "food capitol" of the world.
It boasts three restaurants with the rarest of accolades, a three star Michelin rating: Akelarre, Arzak, and Martin Berasategui. Reserve way in advance, if these restaurants are on your to do list for San Sebastian.
Be sure to stroll in San Sebastian's pedestrianized historic center, Parte Vieja. It's sprinkled with an endless variety of upscale stores, vibrant pintxo bars, and tony restaurants. You may want to go on a pintxo food tour or on a guided pintxos + wine tour in the evening.
Parte Vieja has an abundance of pintxos (tapas) bars. The cardinal rule of Basque pintxos-bar dining is to never stop moving, sampling different bites on your nocturnal journey.
The best ones are Gambara and Txepeta. Or, just wander between Calle Fermin Calbeton and Calle 31 de Agosto and see what's on offer.
Central Spain
23. Experience Royalty In Madrid
While in Madrid, take a tour of the sumptuously decorated Royal Palace. The palace rivals Versailles in opulence. It's still the official residence and official workplace of the Spanish royal family.
It's one of Europe's greatest palaces. There are 2,000 rooms, a king's ransom of gilding and chandeliers, and luxurious tapestries.
A highlight is the main staircase, designed by Francescco DSabatini. You can visit the Hall of Columns, the state dining room, the royal chapel, and the throne room.
The palace is also renowned for its painted frescos and stunning artwork. You'll find paintings by many artistic luminaries — Velazquez, Goya, Rubens, El Greco, and Caravaggio.
To visit, you can choose either a skip the line guided tour or an unguided timed entry slot.
24. See Picasso's Only Political Painting, Guernica
The Reina Sofia is Madrid's well-curated modern art museum. The iconic star of the Reina Sofia is Guernica. If you're an art lover, Guernica should be on your art bucket list for Spain.
Guernica is Picasso's only political paintings. It's grim depiction of the Nazi bombing of Guernica Spain in 1937. Painted on a giant oak wood stretcher, the painting puts a human face on the collateral damage.
The dark chaotic subject matter is shown in gruesome detail. The painting depicts a modern pieta, a hidden human skull, and daggers. The monochromatic colors only heighten the painting's emotional impact.
The huge mural was commissioned by the Spanish government to decorate its Pavilion at the 1937 Paris International Exposition. Picasso rarely took commissions. They cramped his style and produced artificial deadlines.
But Picasso was persuaded to accept this one by his lover and Surrealistic photographer, Dora Maar. Guernica is showcased in a room with Picasso's preparatory drawings. You get a real feel for his creation process.
Click here to book a skip the line ticket for the Reina Sofia. Art lovers should consider a guided tour of the magnificent museum.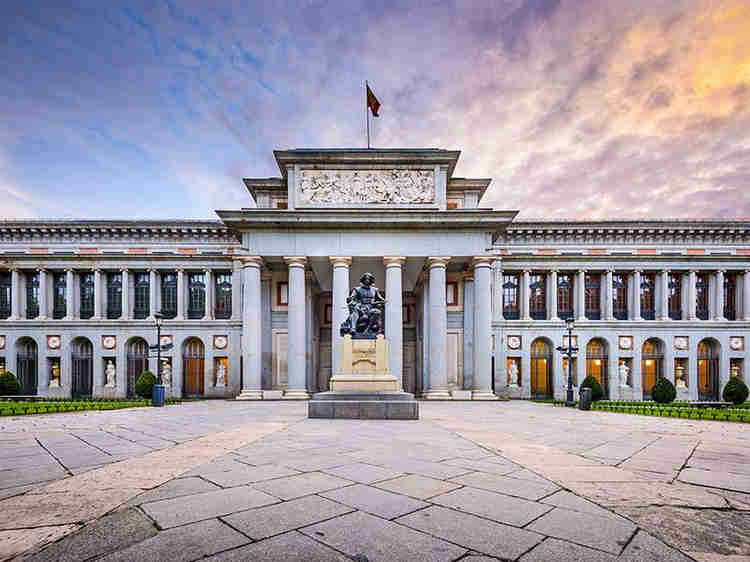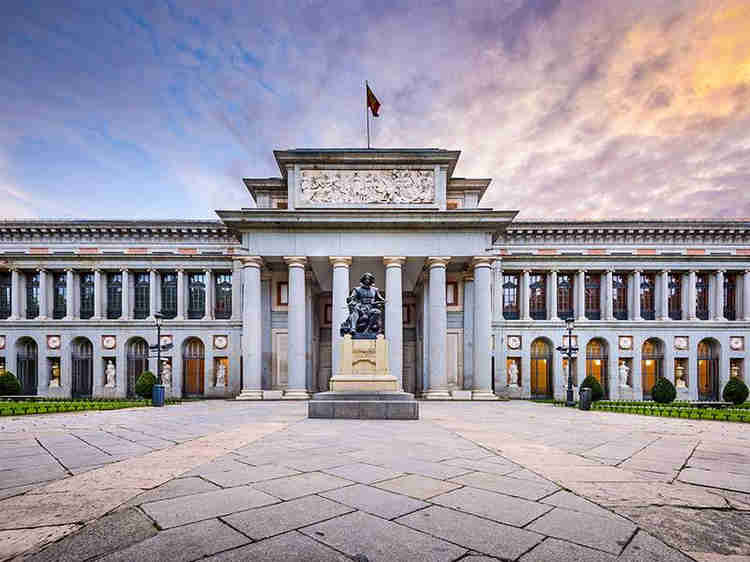 25. Visit the Prado, Spain's Best Museum
The Prado is Spain's cultural jewel. It's the best art museum in Spain. The Prado boasts one of Europe's finest and most sensuous painting collections.
The Prado opened in 1819 as the Royal Museum of Paintings. The vaunted museum recently celebrated its 200th birthday.
The artistic anchors of the Prado are Francisco Goya, Diego Velázquez, and Peter Paul Rubens. But there are also masterpieces by Titian, Bosch, and El Greco. You can wander endlessly, in awe, through room after room full of beautiful paintings.
The must see highlights of the Prado are Velazquez' Las Meninas, Bosch's Garden of Earthly Delights, Goya's The Third of May, and Albrecht Durer's Self Portrait.
Here's my complete guide to visiting the Prado, with must know tips and all the must see masterpieces. Click here to book a ticket and guided tour of the Prado.
26. Go Dark With Goya's Mysterious "Black Paintings"
While you're at the Prado, be sure to check out Goya's famous Black paintings. Goya's haunting Black Paintings are some of the most disturbing artworks ever made.
They depict existential despondency over the human condition and edge-of-death despair. The paintings were startling when first discovered, and are so even now.
Their off center composition, bleak color palette, and expressionistic quality were unprecedented and abrasively modern. They cut across classes and styles.
The Black Paintings stand out in the course of art history, like a sledgehammer. They were originally painted on the walls of his Quintana home, very late in this life, most probably between 1819-23.
What was the creative force that created them? It's a mystery to this day. For more information on these mysterious paintings, check out my guide to Goya's Black Paintings.
27. Medievalize In Toledo
Medieval Toledo is one of Spain's best-loved UNESCO cities. The town is an incredibly well preserved bucket list destination in Spain.
The town has a concentrated mix of art and history stashed within its stout medieval walls. The best sites stretch out from Toledo's lively main square, Plaza de Zocodover.
At the town's center is perhaps Spain's best and most beautiful cathedral. The primarily Gothic Cathedral is one of Europe's best cathedrals, with a richly decorated interior.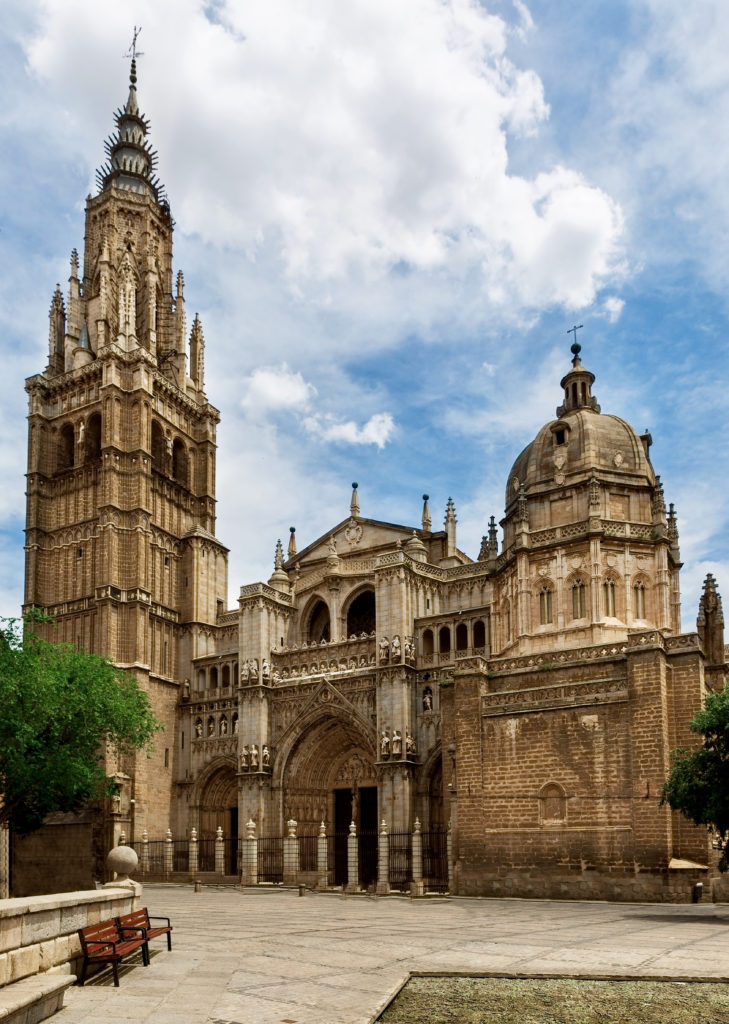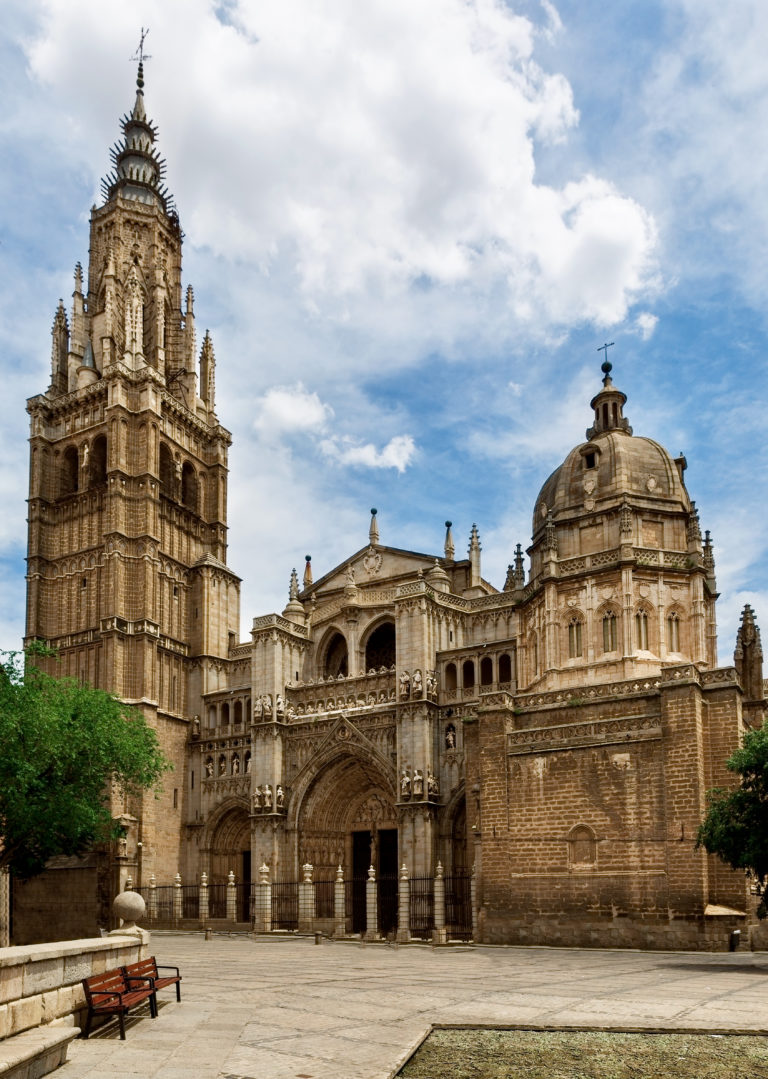 The sacristy is a mini-Prado, with an impressive collection of works by the likes of El Greco, Velazquez, Goya, and Caravaggio. Circling the interior are ornate chapels.
If you need even more art, head to he small El Greco Museum for even more El Greco sublime paintings. It's one of the best art museums in Spain.
Then, head to the Toledo Alcazar, the former imperial residence that dominates Toledo's skyline. History and military buffs will want to visit the Army Museum housed inside.
The high speed train gets you to Toledo in just over 30 minutes. For ease, you can also book a full day tour from Madrid to Toledo. Click here to book a skip the line ticket + tour of Toledo Cathedral.
28. Sit Amidst Roman Ruins In Segovia
Segovia is a history-rich town in Spain. It's one of Spain's oldest towns and a bucket list destination in Spain. The town's key landmark is a beautifully preserved Roman aqueduct.
Segovia's aqueduct is one of Spain's the most ancient landmarks. It's the best preserved example of Roman civic architecture in Spain.
The aqueduct dates from approximately the 2nd century AD. It's a tour de force of Roman engineering that stood the test of time.
The aqueduct is set in a lively square of Segovia, so it's part of everyday life. On Plaza de Azoguejo, a grand stairway leads from the base to the top of the aqueduct.
In its shadows, sits a replica of the She-Wolf of Rome. It's a replica of a famous Roman statue found in the Capitoline Museums in Rome.
The other must visit monument in Segovia is medieval Alcazar fortress. Built atop a rock with pointy slate spires, the alcazar looks like a castle conjured from a medieval fairytale.
Alfonso VIII lived in the fortress in the 12th century. In the 13th century, architectural changes transformed it into a Gothic castle.
There are frequent departures for the 30 minute train ride to Segovia. You can also visit Segovia (+ Avila) on a guided day trip tour from Madrid.
To get the maximum of your day, you can also book a guided tour of both Toledo and Segovia. Or take a walking tour of Segovia once you're there.
29. Hang In Cuena
Undiscovered Cuenca is a dramatic UNESCO-listed medieval town in the region of Castilla la Mancha, the land of Don Quixote. It's an easy day trip from Madrid.
Cuenca is home to the gravity defying "hanging houses." They cling precipitously to the top of vertical cliffs, jutting into thin air between two river canyons. The best photo op is from the jaw dropping Puente de San Pablo, which is a bridge spanning a 130 foot gorge.
The main drag of Cuenca is Alfonso VIII Street. It's lined with colorful red, blue, and yellow houses.
Plaza Mayor boasts an elegant ensemble of buildings, including the Anglo-Norman-Gothic styled Cuenca Cathedral. There are plenty of walking routes just outside the city to keep your legs and lungs pumping.
Don't miss the Museum of Spanish Abstract Art. It's housed in a 15th century complex, with loads of gallery space. The permanent collection houses the works of Spanish modernists who lived in the area. You can also find some El Greco pieces in the Bishop's Palace.
If you want to dine with views over the Huecar River gorge, try Figon del Huecar or Posada de San Jose's Restaurant. Cuenca's speciality is lamb.
30. Study History In Salamanca
Salamanca is a historic sandstone city in western Spain. The town just brims with charm and beautiful architecture. It's a less touristy version of Toledo.
You may want to get your bearings with a guided walking tour. Salamanca's centerpiece, Plaza Mayor, is Spain's grandest plaza. It's one of the most beautiful squares in Europe.
The gold toned plaza is lined with symmetrical Spanish-Baroque architecture. The Town Hall overlooks the proceedings.
The Arco del Toro leads to a covered market. The plaza honors cultural and heroes and conquistadors — Cervantes, Christopher Columbus, as well as kings and rulers.
You'll also want to inspect Salamanca's Old Cathedral (12th century) and New Cathedral (16th to 17th century). For a bird's eye view of the city, climb the Clerecia Towers of the Ministry of San Marcos.
If you're a fan of the Art Nouveau era, Salamanca's Art Nouveau Museum will delight — with stained glass, sculptures, and pieces by Rene Lalique.
31. Get Modern in Valencia
Valencia is a unique city in Spain. It's a place filled with ancient buildings. But there are also some modern and shiny facades. Plus, Valencia is the home of paella.
The City of Arts and Sciences is a bucket list place in Spain, just to gawk at Valencia's striking ultra-modern architecture. This is Valencia's scientific and cultural complex, with 6 futuristic structures.
The complex was built between 1995-2005. It was designed by the famed architect Santiago Calatrava.
In the complex, you'll find an opera house, a planetarium, an Imax cinema, an aquarium, and a science museum.
There are so many fun things in Valencia. You can take a guided city tour to see the highlights. Or, take a cooking class to learn how to make Valencia's namesake paella, go on a guided tapas + wine tour, or zip around the city on a bike tour or Segway tour.
32. Walk Medieval Walls In Avila
Avila is a UNESCO-listed town famous for its medieval walls. The town is known as "The Town of Stones and Saints," for its architecture and religious structures. It rivals Toledo as the prettiest walled city near Madrid.
As you approach the town, there's a viewpoint — Cuatro Postes — which gives you a bird's eye view of the town. You can also walk there. It's just 20 minutes from the town.
The main gate to the city is Puerta del Alcazar. It leads you to Avila Cathedral, which is considered Spain's first Gothic cathedral. Then head to Plaza de Santa Teresa and explore the Convent of St. Teresa, Avila's pilgrimage site.
Naturally, you've got to walk the city walls. Built from 1100, Avilas walls are the oldest and best preserved in Spain.
There are 88 watchtowers and 2500 turrets. At night, the walls are lit up to spectacular effect.
Avila is often visited on a guided day tour from Madrid, along with Segovia. You can also visit Avila on a guided day tour with Salamanca.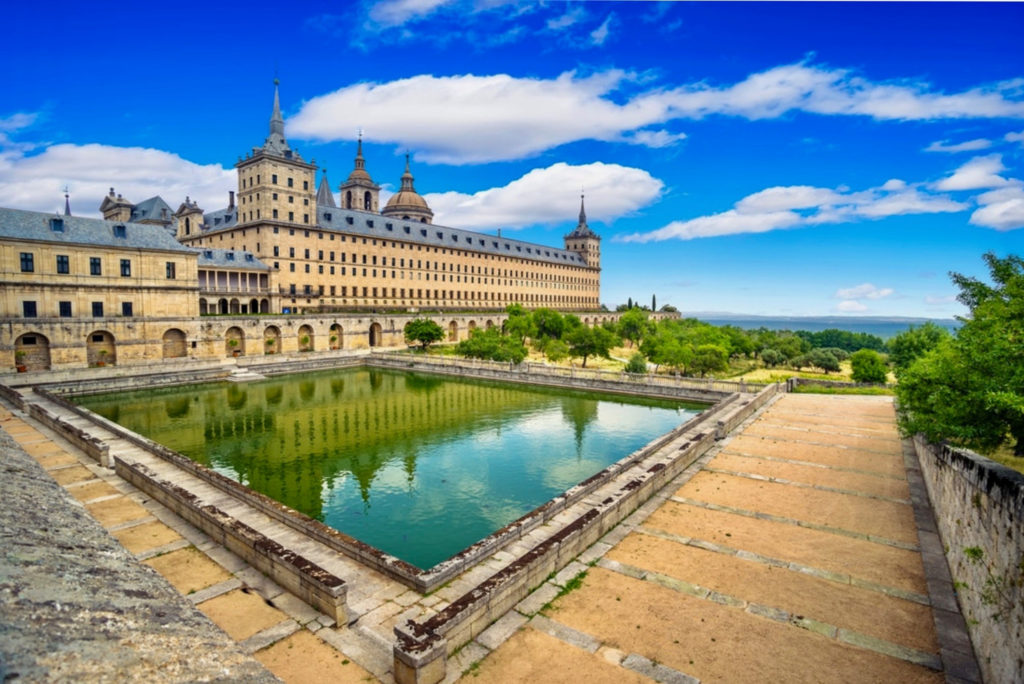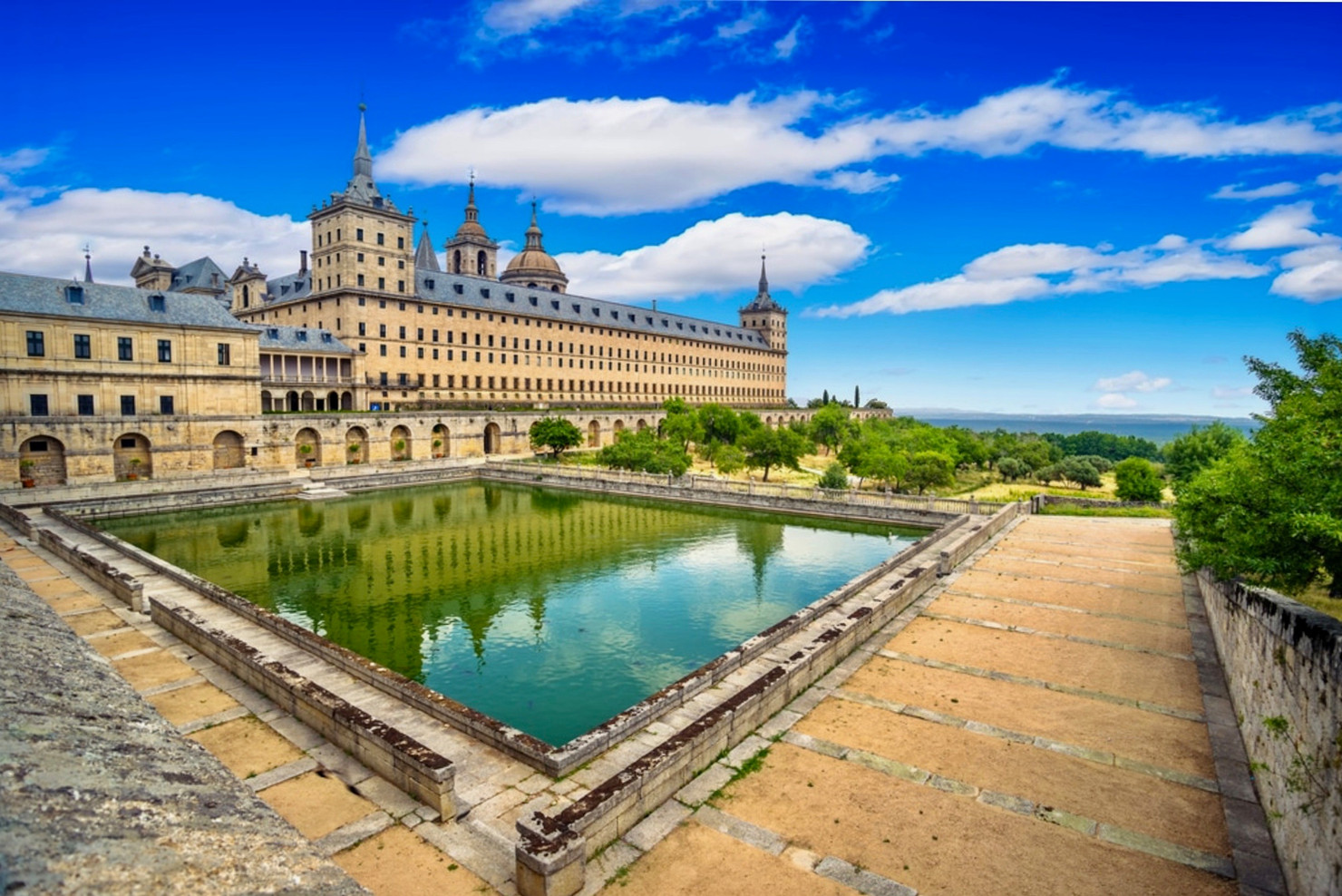 33. Visit A UNESCO-Listed Royal Monastery
The small town of El Escorial is the home-sweet-home of Spanish kings. It's renowned for its Spanish Renaissance architecture and stellar art collection. The monastery-palace was the symbol of Spanish glory and resistance to Protestantism.
Built during the Renaissance era, the monastery-palace is an imposing complex. You enter through the Patio de los Reyes.
You can explore the somber basilica, two museums, the crypt of the kings, and the Patio of the Gospels. The latter has a cache of El Greco, Titian, and Bosch paintings. The basilica also boasts a beautiful sculpture by Renaissance artist Benvenuto Cellini.
This one time royal getaway also has a cute historic center. It's filled with quaint shops and eateries. If you're there for dinner, try La Cueva, housed in an atmospheric 18th century building.
34. Visit The Sonoma Of Spain
Valladolid is the charming capital of the Castilla-Leon region in western Spain.
It's located about 2 hours from Madrid. Valladolid is surrounded by vineyards and known as the "Sonoma of Spain." As such, it's a great spot for oenophiles.
Perhaps the most famous bodega is the Protos Winery. If you take a tour, you'll learn how they create their famous wines. You'll also have a wine tasting.
High above Protos, you'll see the 10th century Castle of Penafiel. This is where Valladolid's Wine Museum is located.
Valladolid also boasts some of Spain's best tapas bars. Go on a tapas crawl or settle in at Villa Parmesa. Literary buffs can visit the house-museum of Cervantes.
Southern Spain
35. Bask In Seville's Royal Alcazar
The Royal Alcazar is one of the world's greatest cultural treasures. It's a centuries old complex of palaces and fortifications and lovely courtyards. There are extensive gardens bursting with orange, purple, and green colors.
The Alcazar dates from the 10th century. In the 14th century, King Pedro the Cruel gave it a breathtaking Moorish facelift.
Inside, the Alcazar highlights are the Hall of the Ambassadors, the Courtyard of the Maidens, the Courtyard of the Dolls, and the Hall of Tapestries in the Gothic Palace.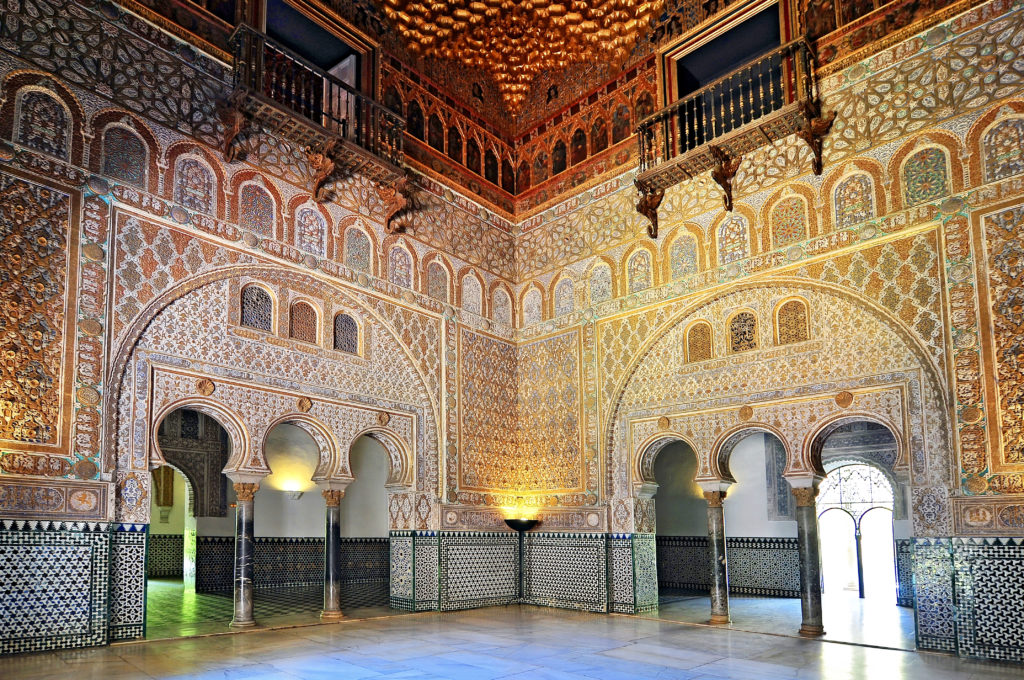 The Ambassador's Hall, or Throne Room, is the big showstopper. It's nicknamed the "Half Orange" Room, in honor of its gilded cedar domed ceiling.
Outside, there's a series of verdant lush gardens. They are an exotic, labyrinthian paradise, encompassing 80% of the Alcazar grounds.
Don't miss the Baths of Maria De Padilla, King Pedro's mistress. The baths are one of the Alcazar's Game of Thrones filming locations, a place where the Sand Snakes plot.
Here's my complete guide to visiting the magnificent Royal Alcazar. It was my favorite bucket list destination in southern Spain.
You absolutely muse pre-book tickets in advance, or you'll waste time stuck in a long line. the Alcazar is also well worth booking a guided tour to see the complex.
36. See the World's Largest Gothic Cathedral
Seville Cathedral is the world's largest cathedral. In 1402, after vanquishing the Moors in the Reconquista, King Ferdinand and Queen Isabella began work in earnest on a Gothic style cathedral. They wanted a showy display of Seville's wealth, power, and influence.
There are 15 doors on the cathedral's four facades and each one features a unique relief or carving. The nave is the longest in the world.
The glittering altar is elaborately detailed and finished in gold leaf. Along the sides, you can explore 80 chapels and the tomb of Christopher Columbus.
Touring the cathedral's rooftop is one of the best things to do in Seville. On a guided tour, you'll take secret staircases to the top.
You'll get a fascinating overview of the cathedral's history. And have a panoramic view of Seville's stunning cityscape.
Click here for a skip the line ticket to this magnificent cathedral. You can combine the alcazar and the cathedral on a single guided tour as well.
37. Take Instagram Snaps At Plaza Espana
The Plaza de Espana is one of Seville's top attractions. It was built to host the 1929 Ibero-American Exposition. This is a fantastic place to take photos.
The plaza has a fetching mix of Baroque, Renaissance Revival, and Moorish Revival styles. The highlight is the Spanish Pavilion, a sweeping half circle structure with rose gold brick buildings.
The tiles show historical scenes and maps from the 49 provinces of Spain. They're arranged in alphabetical order.
Entry to the plaza is completely free. You can easily spend a couple of hours here, admiring the square. Then, stroll in the adjacent Maria Louisa Park, which is a lovely green space.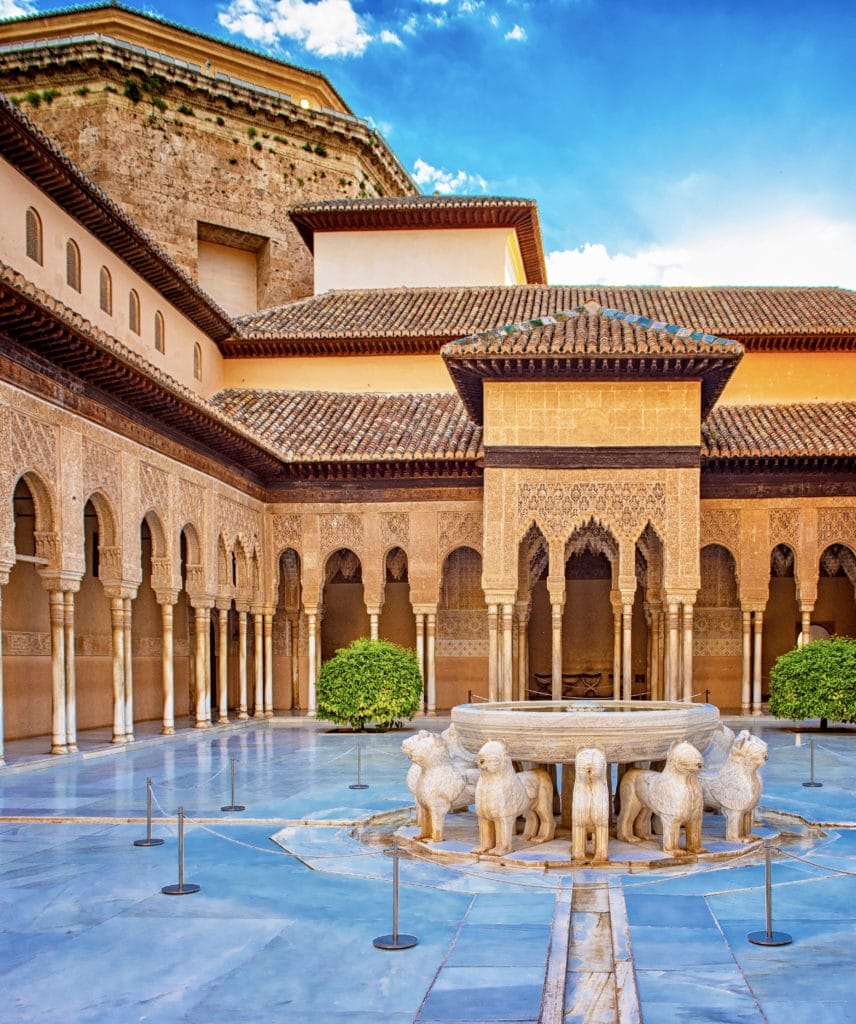 38. Visit The World's Most Famous Fortress
The Alhambra is the world's last and greatest Moorish fortress. It's a bucket list masterpiece in Spain made of ornate stone, plaster, and wood.
The Alhambra is one of the most visited sites in Spain, and even in the world. And it's Granada's best and most astonishing must see site. The Alhambra reflects the opulence of the Moorish imagination.
The Alhambra sits on a stunning piece of real estate. It has a high, mountainous location on Sabika Hill.
There are sweeping views over Granada and the surrounding countryside. In the Moorish tradition, the Alhambra is decorated with water.
Alhambra became a UNESCO site in 1984. It's a deeply affecting place. The Alhambra is so beautiful and enchanting, it's difficult to process. Or to unglue your camera from your face.
The Nasrid Palace is undoubtedly the crown jewel of the Alhambra. It's well-preserved and well-restored. And it offers the finest example of the refined, intricate, and elegant architectural style of the Moorish civilization.
The photogenic palace is a harmonious masterpiece of light, space, and water built out of brick, wood and stucco.
Every inch of the rooms are decorated, top to bottom, with ceramic tiles, elaborate plaster work, calligraphy, filigreed windows, and stucco stalactite ceilings.
Originally, the palace was painted in bright colors — red, blue, green, and gold — which faded over time.
Here's my complete guide to visiting the Alhambra. More than any other attraction I've mentioned, you MUST have a ticket to visit the Alhambra and reserve it well (weeks) in advance. There's so much to see at the Alhambra that you may want to book a guided tour.
39. Visit Granada's Atmospheric Arab neighborhood
Granada's old Arab neighborhood is the Albaicin, or Albayzin. It's built on a steep hill.
The Albayzin is an ancient area with tight tangled winding streets and a bohemian feel. The lively place was declared a UNESCO site in 1984.
The main drags in the Albayzin, which both run parallel to the River Darro, are Paseo de los Tristes and Carrera del Darro.
Amidst a jasmine scented breeze, you'll find restaurants, cafes, tapas bars, and even street performers.
Check out the lovely Church of San Salvador and the Albayzin's most popular square, the Mirador San Nicolás. You can enjoy a sunset view at Mirador San Nicolás. This is one of the best viewpoints to see the Alhambra.
After you've taken in the main sites, head into the labrythian streets and get lost. The Albayzin has a rich collection of beautiful Moorish architecture that's a feast for the eyes.
To explore this beauty and the neighborhood of Sacramonte, click here to book a guided walking tour. I did this tour and thought it was amazing.
40. See Cordoba's Unique Mosque-Catheral
A real bucket list item in Spain is visiting the the magnificent Mezquita. It's official designation is the Mosque-Cathedral of Cordoba.
Dating from the 10th century, it's a UNESCO site and one of the world's most well-preserved Islamic buildings. The courtyard is free to visit.
In the 16th century, King Ferdinand and Queen Isabella converted the mosque into a cathedral, calling it the Cathedral of Our Lady of Assumption.
I expected the combination to be discordant and perplexing. But I found it a fascinating place, a snapshot of the sophisticated dual culture that once existed in Spain.
You walk in from a courtyard of orange trees through the Porta de las Palmas. You're immediately in a forest of candy cane horseshoe arches. A highlight is the Mihrab, or high altar, in a mosque.
The Renaissance cathedral is built right in the center. It shares marble and space with the Islamic arches. The vaulted ceilings are stunning.
Be sure to go up the minaret for spectacular views of the city. You buy tickets for the tower for € 2 at a separate ticket booth below the bell tower.
READ: 10 Best Day Trips From Seville Spain
If you're visiting in high season, you should definitely purchase online in advance for 11 euros. Click here to pre-purchase a ticket. Click here for a guided history tour of the Mezquita.
READ: One Day In Cordoba Itinerary
42. See A Dramatic White Pueblo Bridge
Ronda is the third most visited town in Andalusia. And there's a a reason — it's beyond dramatic.
The town is perched on a mountainous gash carved by the Río Guadalevín. Ronda is synonymous with its dramatic 18th century bridge, the Puente Nuevo.
The famed bridge connects the old and newish parts of the town over the 328 feet El Tajo gorge. There's a staircase leading to the floor of the gorge, for a different viewing perspective.
Ronda is also famed as the birthplace of bullfighting. The city's Plaza de Toros is one of Ronda's most popular attractions, thanks to its beautiful architecture. It's ringed with double rows of columns, lending it a Neo-Classical look.
>>> Click here to book a walking tour of Ronda
43. Get Scrunched Between Boulders In Setenil de las Bodegas
Setenil de las Bodegas is one of Andalusia's true hidden gems. Located in the Cadiz province, Setenil de las Bodegas is a unique white village. The town was built inside a canyon, rather than on top of a hill.
Many of the houses in the village are in fact caves, with facades that resemble regular buildings. Some of the streets in Setenil are covered with large boulders. It's intriguing and perhaps a tad scary to walk underneath them.
There are plenty of things to do in Setenil de las Bodegas. You can explore the village or visit the last remaining tower of a once mighty castle. You can have lunch is cave restaurant. Or, scope out the best viewpoints overlooking the village.
Setenil can get popular around lunchtime. But it's usually very quiet otherwise.
You can visit Setenil de las Bodegas as a day trip from Malaga, Cadiz, and Seville. The driving time is around 1.5 hours from each of those cities.
44. Color Yourself Pretty In Villa Joyosa
If you like color, Villajoyosa is the place for you. Villajoyosa is an extremely colorful city along Spain's Costa Blanca in the Alicante region.
Like other colorful towns in Europe, buildings on the promenade were painted bright colors. That way, the fishermen trying to find their way home could see them more easily.
These days, the bright colors make great photo opportunities. The town's location on the coast also means there's a gorgeous beach with silky smooth sand, Central Beach. Another beach, Paradise Beach, is just off the center with a quieter vibe.
Villajoyosa was the birthplace of Spain's famous Valor Chocolate. In 1998, the company opened a chocolate museum in the town.
In terms of food, Villajoyosa has one Michelin restaurant, Emperador. You can also try Casa Elordi or T-Class.
45. Discover Spain's Stonehenge
Antequera's greatest historic landmark is its ancient megaliths. The dolmens are located just outside the old town. You'll see signs.
The Bronze Age dolmens are among the oldest things on the planet. They are essentially Spain's Stonehenge.
The dolmens are ancient burial grounds. They were declared a UNESCO site in 2016.
The dolmens one of the most remarkable engineering and architectural works of European pre-history and an important example of European Megalithism.
For more details and information, check out my guide to visiting the town of Antequera and guide to Antequera's UNESCO dolmens. Click here for a guided tour of the dolmens.
46. Check Out A Spanish Cave Town
If you want to experience a typical Spanish cave district, head to Guadix. The unique cathedral town of Guadix is a very off the beaten path destination in Andalucia. But it's only 45 minutes from Granada.
I day tripped there to see the house caves or "cuevas." Guadix's inhabitants live in caves.
They appear like whitewashed chimneys set against the mountains. Close to the cave district, Barrio de Las Cuevas, you'll have a viewpoint of the city and surrounding mountains.
Guadix also has a beautiful and imposing cathedral to explore, dating from the 16th to 18th centuries. And its alcazaba is the town's best example of Moorish architecture.
47. Hit The Beach In The Costa del Sol
The Costa del Sol is Spain's southern riviera. The tourist-heavy region is surrounded by olive groves and snow-capped mountains. The Costa del Sol stretches across most of the Mediterranean coast.
The main town in the Costa del Sol is Malaga. Malaga is the 6th largest city in Spain. Malaga has long been a vacation spot for sun lovers in search of an affordable beach getaways.
Malaga used to be Andalusia's ugly duckling, a dismal monument to tackiness. But Malaga has had a Renaissance.
Malaga has been transformed into a clean, bright city. The city has a pedestrian-only city center and a revamped harbor.
For culture lovers, there are some compelling reasons to spend a couple days in Malaga. Besides its surfeit of golden beaches, Malaga has over 20 museums. Malaga is Spain's self-appointed art hub.
Click here for a guided walking tour of Malaga's highlights. Click here for a ticket to the popular Picasso Museum.
Apart from Malaga, there are also a string of quieter fishing villages and small resort towns like Nerja or Marbella. You'll find towns with white sugar cube houses encased in bougainvillea and hibiscus.
48. Tour Andalusia's White Pueblo Villages
Andalusia is also brimming with pristine white pueblo villages. The Route of the White Hill Towns (Ruta de los Pueblos Blancos) is Andalusia's "charm bracelet" of cute villages perched in the Sierras.
These milk white villages are spectral at night. They look brilliant set against the reddish cliffs. The villages are bathed by both Mediterranean and Atlantic light.
These authentic Moorish villages will give you a taste of a wonderfully untouched Spanish culture. They're a perfect mini break or weekend getaway from Andalusia's fascinating main cities.
You can head to the beautiful towns of Carmona, Osuna, Antequera, Grazalema, Frigiliana, Cadiz, and Arcos del la Frontera. From Seville, you can take a guided tour of the white pueblos. Or a private tour.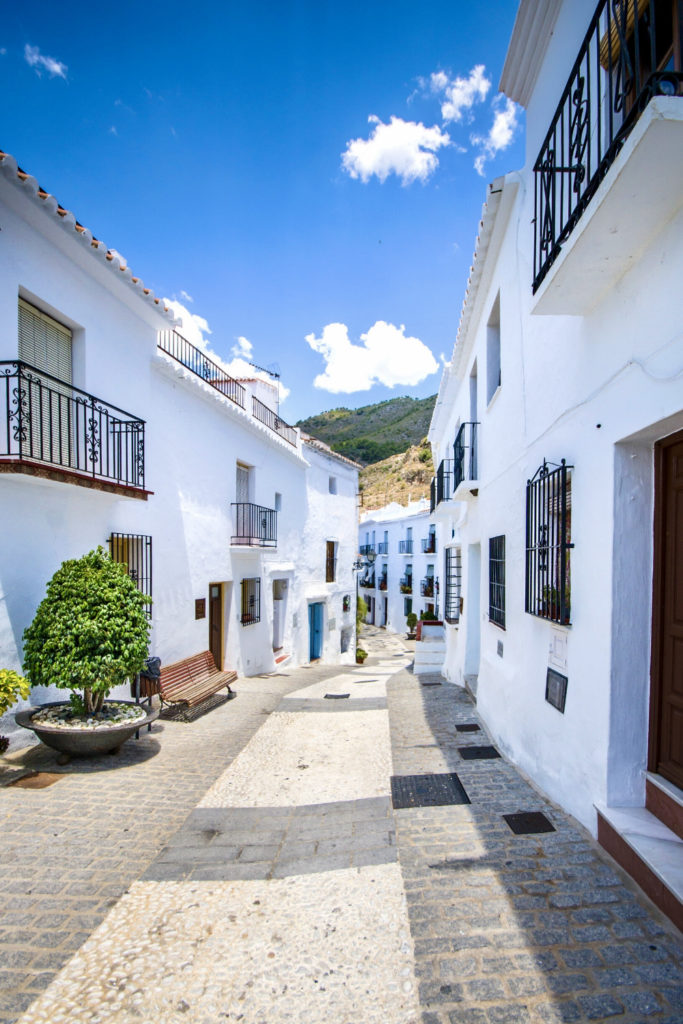 49. Visit Southern's Spain's Prettiest Town
Nothing prepares you for the stunning beauty of Frigiliana. It's a tiny patch of snow in the Sierras.
In Frigiliana, everything is beautiful in a way that it almost never is. Frigiliana is a spotless, secluded, perfectly coifed cliff town dressed in blue and white, with flowing orange and purple vines and potted blood red geraniums.
The Spanish tourist board voted Frigiliana the prettiest village in Andalusia, and you can immediately see why. There are no must see sites or grand monuments in Frigiliana.
Frigiliana's subdued main attractions are its cobbled pedestrianized streets with whitewashed houses with colorful doors. There is a pathway through the middle of the village called the Calle Real. But you must stray off the path and investigate all the nooks and cranies.
You can take a guided walking tour of Frigiliana, visit Frigiliana and the nearby Nerja Caves, or take a guided day tour of Frigiliana and Nerja from Granada.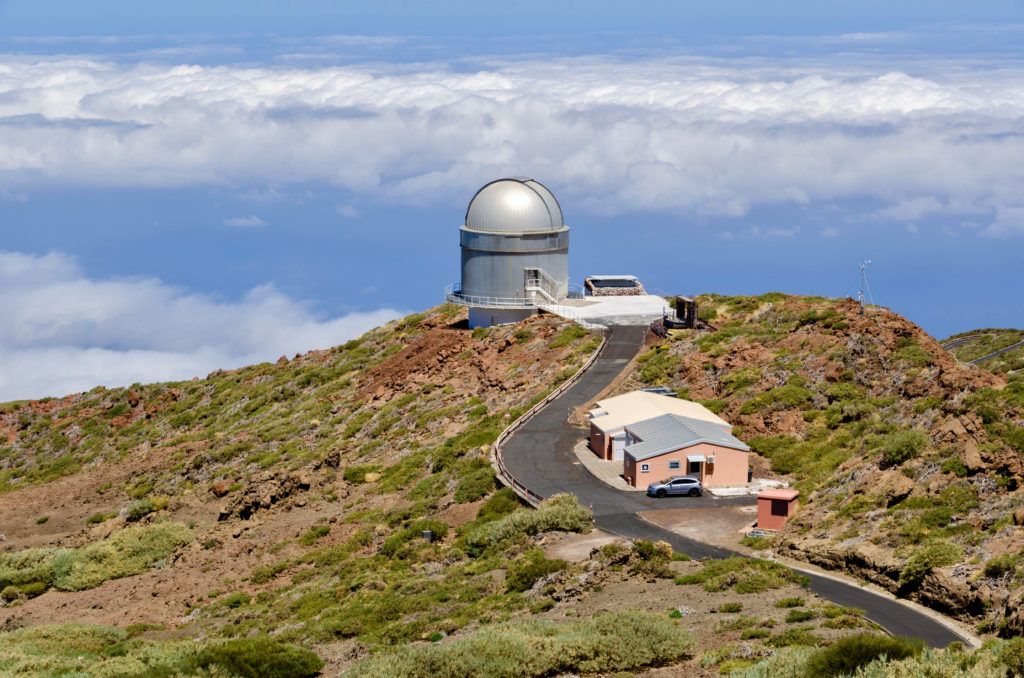 50. Get Stars in Your Eyes In Canary Islands
The Canary Islands are a Spanish archipelago off the coast of northwestern Africa. The islands are known for their rugged volcanic isles and black and white sand beaches. The Canary Islands have Europe's only subtropical weather.
Aside from the beaches, the islands are one of the best places in the world for a cosmic experience. They have become a bucket list destination in Spain or Astro-tourism.
The islands are visited by astronomers and stargazers alike. Seeing the stars in the Canary Islands is a unique bucket list thing to do in Spain.
The conditions are perfect. When the sun sets in the Canary Islands, you'll find a net of extraterrestrial white lights set against a clear black sky.
Three locations in the Canary Islands that have been certified as Starlight Reserves: the island of La Palma, Fuerteventura, and the Teide and peaks of Tenerife. These sites have state of the art observatories and little or no light pollution.
There are organized night tours and guided visits to the observatories. But you don't have to go on a tour to get stars in your eyes. There are information panels and car parks at most of the viewing points.
I hope you've enjoy my guide to these 50 amazing Spain bucket list destinations. You may enjoy these other Spain travel guides and itineraries:
If you need a Spain bucket list, pin it for later.