Here's my guide to spending 2 days in the cultural and foodie haven of Bilbao Spain.
Bilbao is a small city beautifully situated amid rolling green hills and mountain ranges — an urban landscape in a country setting in Basque Spain.
Glimmering on the Nervion River, Bilbao is chock full of historic landmarks, modern starchitecture, Michelin restaurants, and world class museums.
Underrated Bilbao is a bit of a hidden gem in Basque Spain. Many people still believe it's just an "industrial" city. But Bilbao long ago left its industrial past in the rear view mirror and reinvented itself as an exciting and artistic city.
20 years ago, Bilbao was scarred by political conflict, a failing shipbuilding industry, and a polluted river. In the face of adversity, Bilbao took a risk on the Gehry-designed Guggenheim Museum.
It created a glistening landmark that sparked tourism and helped revitalize the city. Known as the "Guggenheim effect," the museum made Bilbao a trendy weekend break.
Bilbao's riverbank is now lined with iconic architecture. There's almost no building in Bilbao without a big name architect attached to it.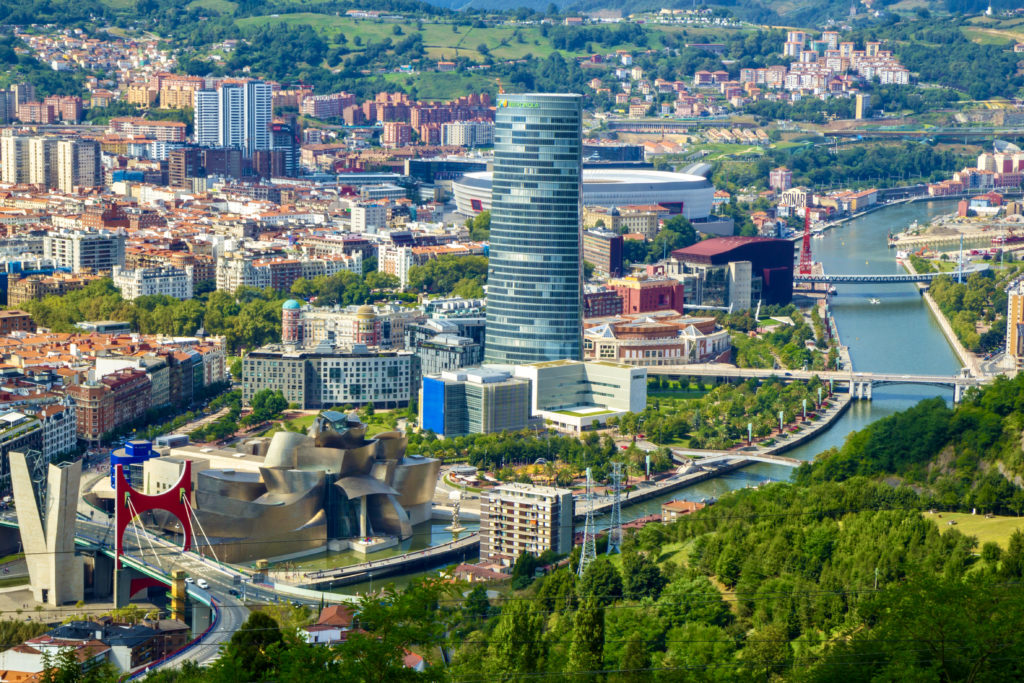 The elegant Art Deco facades of the old town were also renovated. Design and architecture lovers will be in seventh heaven in Bilbao.
Foodie travelers will also be blissed out. Bilbao is an haute cuisine culinary paradise, with an intense dedication to the table.
The city boasts 19 Michelin-starred eateries with 28 stars. This is a super concentrated number, eclipsing most other cities in the world per capita.
2 Days in Bilbao Spain Itinerary
Here's my detailed itinerary for making the most of your 2 days in in Bilbao. In two days, it covers all the top must visit attractions, landmarks, and museums in Bilbao.
Day 1 Of 2 Days In Bilbao
Day 1 Morning: Historic Center
Begin by exploring Casco Viejo, Bilbao's medieval quarter. Click here for an excellent guiding walking tour.
You can grab a quick bite for breakfast at Beetle Bar or feast on churros at Cafe del Arenal.
Then, stroll the "seven streets" of Casco Viejo, where Bilbao was born. The historic streets teem with lively and quirky cafes, pintxos bars, tony shops, and tiny squares.
Pintxos are the Basque version of tapas. Locals mix with tourists and there's definitely Basque energy flowing. Click here for a nummy pintxos tour.
The centerpiece of the old town is Santiago Cathedral, a 15th century church with a Gothic facade and decorations. A UNESCO-listed site, it's free to enter. For 2 euros, you can peak into the cloister from the Door of the Angel.
There are plenty of other pretty churches in this area too — Iglesia de los Santos Juanes, Isglesia de San Anton, and Iglesia de San Nicolas.
Above the old town lies the Basilica de Begona. The mainly late Gothic basilica has a Renaissance facade and a monumental arched entryway.
The vaulted interior is quite austere. But it does feature a gold altarpiece with a statue of the Virgin Begoña, the virgin and patron saint of Biscay.
The church was built by Sancho Martínez de Arego, in the exact spot where the Virgin of Begona allegedly appeared in the 16th century. You can walk there in 20 minutes on the footpath. Or, take the lift behind the Church of San Nicolas.
Connected to Casco Viejo is nearby La Vieja, nicknamed Bilbi, another ancient part of the city. Bilbi has a hipster vibe and is Bilbao's trendiest district.
Full of funky bars, art galleries, bars and boutiques, it will keep you entertained and busy. Grab lunch here, perhaps at El Perro Chico.
Day 1 Afternoon: Art & Pintxos
1. Guggenheim Museum
In the late afternoon, art and design lovers should visit the world famous Guggenheim Museum. It's located in Bilbao's Abando neighborhood.
Inaugurated in 1997, Frank Gehry's twisting shimmering museum is the star of Bilbao.
It's been likened to both a palace and a ship. The museum even has its own Michelin-starred restaurant, Nerua Guggenheim Bilbao, focusing on local Basque ingredients.
The museum exterior courtyards are scattered with world renowned outdoor sculptures: Jeff Koon's massive flowering Puppy, Louise Bourgeois' 30 foot Maman spider, Anish Kapoor's Tall Tree and the Eye, and the newest piece Fujiko Nakaya's The Fog Sculpture.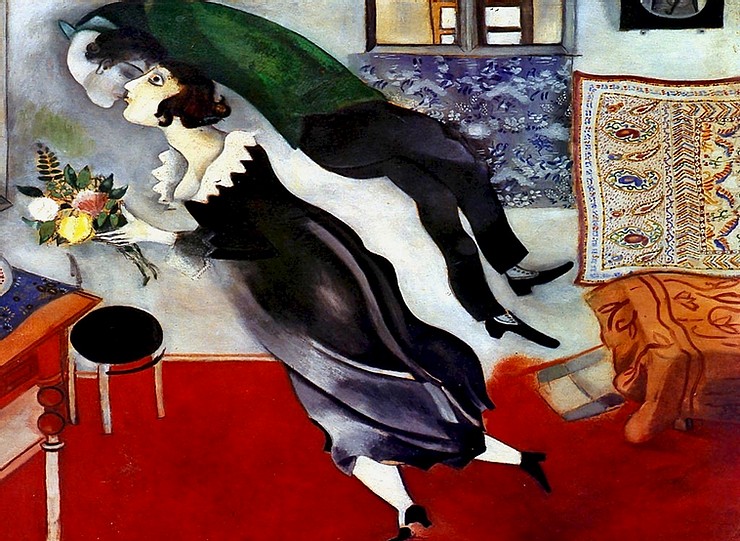 On the inside, the Guggenheim's architecture continues to amaze. There's a glass-enclosed 50 meter atrium, crowned with a skylight in the shape of a metal flower. Light suffuses the place.
Inside lies a modern art collection on par with Europe's best modern art museums. You'll find works by Robert Motherwell, Cy Twombley, Yves Klein, Marc Chagall, Andy Warhol, Eduardo Chillada, and Anselm Kiefer.
A highlight for me was walking through Richard Serra's outsize and powerful Matter of Time steel sculptures.
Click here to book a skip the line ticket and tour of the stunning Guggenheim Museum. To see it all, you can also book a small group guided tour or a private tour of the Guggenheim.
2. Azkuna Zentroa
To the west of the Guggenheim lies you next destinations. Azkuna Zentroa may be Bilbao's most beautiful and interesting building.
It's also known as Alhondiga Bilbao. Opened in 2010, it's a bizarre but brilliant culture and leisure center. The building designed by French architect Philippe Starck.
On the outside, it's a mock medieval castle that was faithfully restored. On the inside, it was gutted and reimagined by Starck. It's an adventure in experiential contemporary art.
Azkuna's vast foyer is supported by 43 squat stylized pillars and graced by a large image of the sun. The pillars aren't just structural.
They're a magical forest of carved columns, dressed in period references by Italian set designer Lorenzo Baraldi.
Azkuna also houses a public gym, swimming pool (with a glass bottom), a library, a restaurant, tapas bars, a rooftop terrace, and modern art exhibitions.
3. Plaza Nuevo
For a pre-dinner cocktail, head to the 19th century Plaza Nuevo or the "New Plaza." It's a beautiful Neo-Classical arcaded square.
Plaza Nuevo is a gourmet heaven, where tourists and locals commingle sipping wine and eating pintxos.
Popular pintxos spots in Plaza Nuevo include Cafe Bar Bilbao, Gure-Tok, and Casa Victor Montes. It's common custom to hop from bar to bar sampling the wares.
Each Sunday, there's a flea market in Plaza Nuevo.
Day 1 Evening: Bilbao's Famous Restaurants
As I mentioned, Bilbao has a vibrant foodie scene. Loosen your belt so you can sample all the wares.
Bilbao has 19 Michelin starred restaurants and is considered a foodie haven. Azurmendi, with three Michelin stars, is the jewel of Bilbao. Restaurant Mina is another culinary trendsetter and deserving Michelin star recipient.
Aside from these heavy hitters, Bilbao also has fabulous local restaurants, many scattered throughout its Casco Viejo.
You can find innovative pintxos and food at Irrintzi, La Vina Del Ensanche, Cafe Iruna, and Ledesma No 5. Cafe Iruna is noted for its elaborate decor, a half dreamt Moorish fantasy, with mosaics spanning floor to ceiling.
Because Bilbao is such a foodie town, it's a great place to take a guided gourmet food tour or a guided pintxos tour.
Day 2: More of Bilbao's Must Visit Attractions
Day 2 Morning:
Start your day with some brunch, perhaps a Spanish tortilla (omelette). There are a surprising number of good breakfast and brunch joints in Bilbao.
El Cinammon is in a vintage-y cafe. Sua San is a chic eatery opposite the Guggenheim Museum.
But since you'll start your day exploring El Ensanche, you could eat there as well. Head straight to Wiche Cafe Bakery. They have everything — omelettes, crepes, sandwiches, and croissants.
1. El Ensanche
After you're fueled up, explore Bilbao's El Ensanche neighborhood, its financial and commercial hub. The main boulevard of this tony neighborhood is Gran Via Don Diego Lopez de Haro, known simply as Gran Via. This is where the bourgeoise build their stately mansions.
El Ensanche is the most cosmopolitan district in Bilbao. The core is Plaza Moyua.
There are lots of first rate shops, restaurants, and bars. Grab some chocolate truffles at Bilbao's grand dame bakery, Arrese, on Gran Via.
On Gran Via, you can also inspect Bilbao's "Fosteritos." This is the nickname given to the graceful and sensuous segmented glass entrances to Bilbao's metro system, designed by architect Norman Foster.
The "Fosteritos" were built at the same time as the Guggenheim and are part of Bilbao's urban architecture. The curved canopies draw daylight down into the subterranean stations.
This area also contains some of Bilbao's most important renovated and eye catching buildings, including La Equativo (by Manuel Galindez), the Banco de Bilbao (by Pedro Guimon), and the Naviera de la Sota y Aznar building (by Manuel Maria Smith Ibarra).
The Bilbao Department of Health Building is particularly stunning. It's a shiny and angular glass and steel structure.
>>> Click here to book a history and architecture walking tour of Bilbao
It has a multi-faceted mirrored facade, designed by Juan Coll-Barreu in 2008, and inspired by diamonds. The building's design is meant to reflect Bilbao's dynamic nature.
Plaza San Jose is also a must visit square in El Ensanche. It was named after the brilliantly white Church of San Jose.
In the square, you'll find three over-sized bronze sculptures by Vicente Larrea. Commissioned between 2003-05, the sculptures are made of folded sheets of steel resembling rock formations.
On Alameda Recalde Street, you'll find Casa Montero. It's an Art Nouveau building called the "Gaudi House." It wasn't designed by Gaudi, but by Luis Aladren in 1904. But curves swirl and entwine the facade, recalling Gaudi's organic themes.
READ: Guide to Gaudi Architecture in Barcelona
If you want to eat lunch here before moving on, the most famous restaurant is La Vina del Ensanche. This classic Bilbao restaurant has been around since 1927. In a vintage-y atmosphere, you can taste acorn-fed jamon and a broad range of pintxos.
2. Zubizuri Bridge
Don't forget to cross the captivating Zubizuri Bridge. It's a striking structure in stark white, designed by the renowned (yet controversial) architect Santiago Calatrava, known for his Neo-Futuristic style. Often referred to as the Calatrava Bridge, it promises a mind-bending encounter.
This bridge serves as a connection between El Ensanche and Calle Campo de Volatin, offering pedestrians a delightful stroll along the picturesque Nervion River.
Its unique design gives the impression of a sailboat gracefully gliding across the river's surface, adding to its visual allure.
Opinions about the bridge among residents are divided, with some passionately loving it while others express disdain.
It's worth noting that the bridge's glass-tiled footpath earned the nickname "wipeout bridge" due to its slippery surface after rainfall in Bilbao. Exercise caution when traversing it, especially in wet conditions.
3. La Ribera Market
For a more relaxed lunch experience, make your way to the Mercado de la Ribera. It's a true paradise for food enthusiasts situated on the banks of the Nervion River. This stunning indoor food hall showcases exquisite Art Deco design, skillfully crafted by architect Pedro Ispizua in 1929.
As Europe's largest food hall, La Ribera has a rich history dating back to the 14th century when a market first established itself on this very site. In line with Bilbao's urban revitalization efforts, La Ribera underwent a meticulous restoration and reopened its doors to the public in 2011, receiving high praise and recognition.
While perusing the market, you'll come across goat carcasses and pig heads, as expected in such a culinary haven. However, don't miss the opportunity to admire the magnificent stained glass panels that adorn the hall.
Of particular note is the largest panel featuring Bilbao's emblematic wolfish coat of arms, a true testament to the city's heritage.
>>> Click here to book a market tour
4. Teatro Arriaga
Across from La Ribera, you can admire the beautiful 19th century Neo-Barque Teatro Arriaga. It stands at the entrance of Casco Viejo and was modeled after the Opera Garnier in Paris. The theater is named after the "Spanish Mozart," Juan Crisostomo Arriaga.
It was built in 1890 by architect Joaquín Rucoba, the same architect that built the nearby City Hall. With a lovely sandstone exterior, the Arriaga is the oldest theater in Bilbao and serves as the opera house. It retains its original 19th century furnishings.
Arriaga was mostly destroyed by a flood in 1983. It was renovated and reopened in 1986. If you're lucky, you can peak in a door or window and spy the dramatic marble staircase. You can also inspect the historic landmark on a guided tour.
Day 2 Afternoon: Fine Art & Views
1. Museum of Fine Arts
After lunch, head to Bilbao's Museum of Fine Arts in the Abando district. Although it's overshadowed by the Guggenheim, the Museo de Bellas Artes is one of Spain's best museums.
The museum boasts over 10,000 art works, arranged chronologically from the 12th century to the present. It has works by Spanish luminaries such as Picasso, Goya, El Greco, Zurbaran, Murillo, and Chillada.
If you're a nature lover, you can stroll in the adjacent Dona Casilda Iturrizar Park after your visit. Created in 1907, it's a romantic green space designed as an English garden.
READ: Goya's Black Paintings at Madrid's Prado Museum
2. Funicular de Artxanda
When you're done admiring the art, take a funicular ride from the Bilbao's city center to Mount Artxanda, the city's best lookout point.
You'll have a stunning aerial view of the city. It's a must do activity in Bilbao. From the Guggenheim, cross the Zubizuri footbridge and it's a short walk to the funicular.
At the top of the mountain, you can hike and explore in the park. There's another piece of urban art there as well, Joan Jose Novella's enormous Fingerprint sculpture.
3. Vizcaya Bridge
If you have any time left in your day, outside of the old town lies Bilbao's UNESCO site, the 19th century Vizcaya Bridge. It's known as the "hanging bridge."
It'is one of 12 bridges spanning the Nervion River. The blood red bridge was built by a student of Gustav Eiffel, Alberto Palacio.
Vizcaya was the first transporter bridge to carry people and traffic on a high suspended gondola. It's one of the most iconic architectural constructions of the industrial age.
You can also drive or walk on it. Walking is not for the faint of heart or those scared of heights.
Day 2 Evening: Food & Drink
After enjoying the views, pick another of Bilbao's fine restaurants for dinner. Or, go on a pintxos crawl.
Finish off your night at Gin Fizz, where bartenders serve up magical cocktails.
If you want cocktails with views, head to the rooftop terrace of Gran Hotel Domine, a 5 star hotel in Bilbao overlooking the Guggenheim. This hotel is beautiful, with its own contemporary art collection.
You can also book a nighttime walking tour, to see the city in a different light.
Tips For A 2 Days In Bilbao Itinerary
✔ Bilbao Airport:
If you're flying into Bilbao, the airport is small with only one terminal. The cheapest option to get into the city is the A3247 bus, which makes 3 stops in Bilbao's city center.
Otherwise, you can hop in a taxi. It's only 15 minutes from the city center. Or book a private transfer directly to your hotel.
✔ Getting around:
Bilbao is a compact city and is easy to navigate. It has a spanking new metro system, which I didn't use, because Bilbao's is eminently walkable.
But the metro is handy enough and even takes you to the beaches surrounding Bilbao. You can also take a 3 hour bike tour or a combination walking and boat tour.
✔ Festivals: Bilbao's main festival, Aste Nagusia, is a 9 day event in August.
✔ Eating in Bilbao: In Bilbao, you eat pintxos, not tapas. Pintxos are bite size snacks, typically a delicious morsel of meat, fish, cheese, or vegetables skewered onto a piece of bread with a toothpick.
Pintxos are smaller than tapas and are not served on a sharing plate. They are usually laid out on a bar. You help yourself to what you like, as opposed to ordering from a menu. Besides pintxos, seafood is the order of the day in Bilbao.
You may have to adjust your eating schedule. In Bilbao, lunch is served between 1:00 pm to 3:00 pm. Dinner is served between 8:00 pm and 11:00 pm.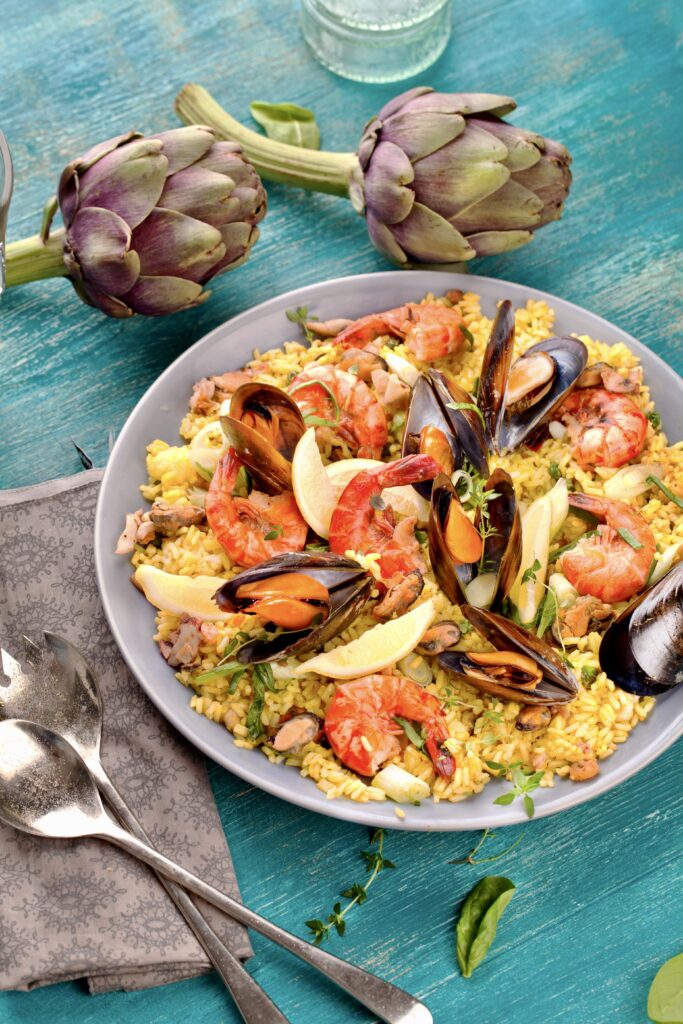 ✔ Cooking Classes:
Bilbao is also an excellent place to take a cooking class. You can learn about the new Basque style of cooking and savor the fruits of your own labor.
You'll cook with fresh ingredients, vegetables, and olive oil. The region's proximity to the sea ensures a strong presence of seafood, including cod, hake, anchovies, and squid. Many of the classes come with food and wine pairings.
Here are some options you might consider:
✔ Tipping: Tipping isn't necessary. You can just leave some small change behind.
✔ Weather: Bilbao receives a fair amount of rain, so be prepared and bring an umbrella. But the rain comes mostly the in late autumn and early winter. In terms of climate, the summer is the best time to visit, though you'll have crowds. I'd aim for September.
✔ Where to stay in Bilbao:
Bilbao has some beautiful hotels. Check out Vincci Consulado de Bilbao, a Riverside landmark with a nautical theme and views of the Guggenheim. The Occidental Bilbao has smart guest rooms and a massive swimming pool.
For a real splurge, check out the Hotel Carlton, a five star beauty with old world charm.
There are some nice boutique hotels too, like the artsy designer-styled Hotel Miro near the Guggenheim Museum. Gran Hotel Domine has sleek modern decor and views of Jeff Koon's Puppy sculpture.
✔ Parking: Make sure you have it. If you're planning on road tripping from Bilbao, ensure you have an easy place/garage to stash your car. You don't want to drive around the city much.
✔ Tourist Office: The tourist office is located at Plaza Biribila 1.
✔ Language: In Bilbao, you'll find a combination of the Spanish and Basque languages. Don't assume everyone will speak English. But at popular restaurants and tourist destinations, they likely will.
More Time in Northern Spain?
Bilbao is a great base for visiting the Basque and Cantabria regions of Spain If you have extra time in Bilbao, Here's my guide to the best day and weekend trips from Bilbao.
My favorite is a day trip to San Juan de Gaztelugaxte.
I hope you've enjoyed my 2 days in Bilbao itinerary. You may enjoy these other Spain travel guides and resources:
If you'd like to spend two days in Bilbao, pin it for later.