Looking to discover the most beautiful cities in Italy? There are, of course, so many to choose from. But here's my list of the 10 most magnificent Italian cities from the bevy of contenders.
These cities embody the country of Italy. The remarkable artistic and architectural achievements of each city's "golden age" have withstood the test of time, bearing witness to their magnificence.
From ancient ruins to magnificent architecture to the crown jewels of Medieval and Renaissance painting, each of these beautiful cities in Italy has its own unique charm and allure.
You don't have to stay on just the Rome-Florence-Venice axis. There's so much more to see! And a couple of my picks may surprise you.
10 Most Beautiful Cities In Italy
Naturally, one could write a book on the subject of gorgeous Italian cities. But here is an overview of the highlights and why you should visit my top 10 beautiful cities in Italy.
I've picked them based on their importance, sheer loveliness, and the treasures they hold.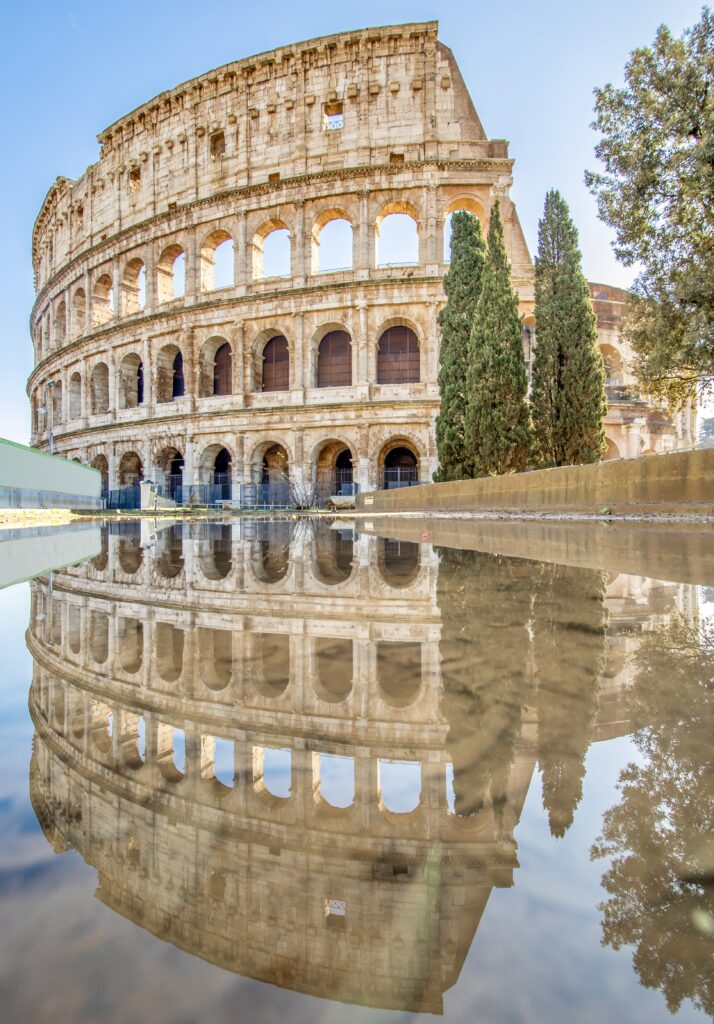 1. Rome
Rome, the Eternal City, holds a special place in history. It's one of the most beautiful cities in Italy, an incomparable ancient gem.
No matter how many times you visit, Rome will continually surprise you and blow your mind. It's such an extraordinary place. And new things are being excavated all the time.
Much of Rome's ancient history, when it controlled the world, is still entirely visible. To walk through time, all you need to do is stroll through the Roman Forum, once the nerve center of Western Civilization, and tour the Colosseum.
If that doesn't do it for you, you can walk down the street to the most perfect monument from Ancient Rome — the Pantheon. Beautiful on the outside, the interior is even more breathtaking. The concrete dome that covers the entire structure is unmatched even today.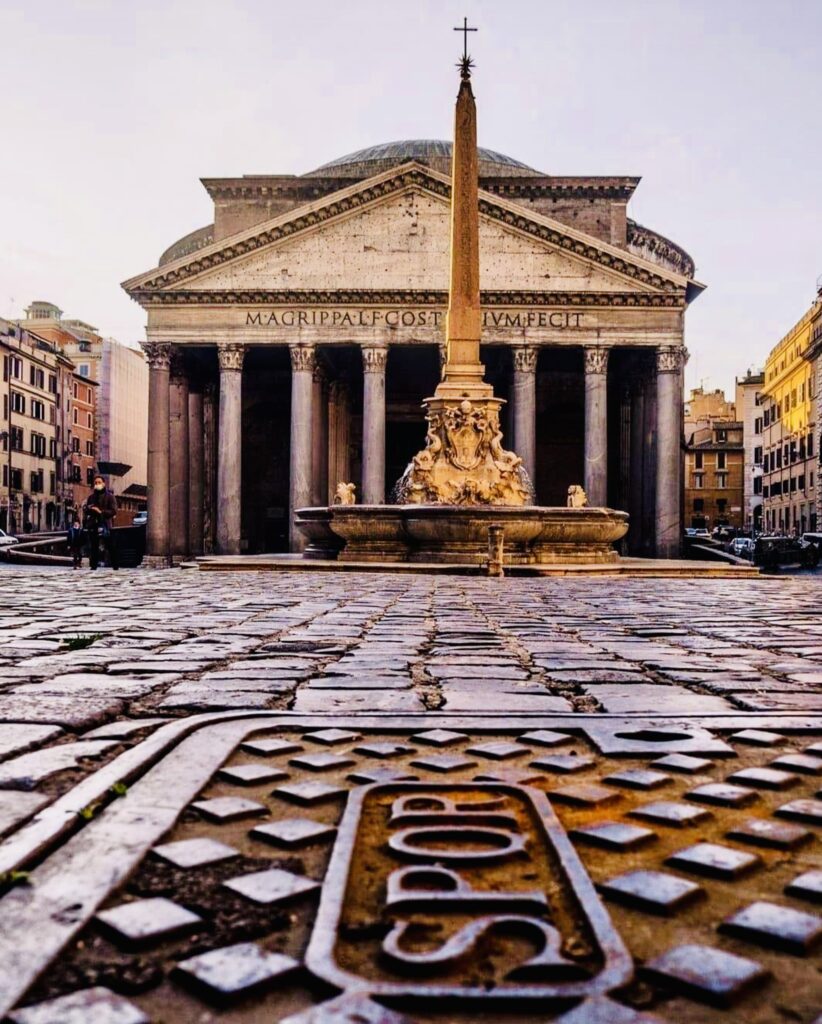 And then there's the Vatican Museums. It's like Rome itself. You simply can't visit enough. There's so much to see, it's overwhelming.
There are 26 separate museums. Most visitors only see the main museum path on the march to the Sistine Chapel. But there's so much more and plenty of hidden gems in the Vatican.
Of course, the Sistine Chapel is the most famous decorative complex on planet earth. Everyone agrees. That's why it's just bedlam on a daily basis.
To visit without the intense crowds, you might want to take an early morning tour or a late night tour.
There are also plenty of other museums to captivate any traveler. There are ancient Greco-Roman art collections, the phenomenal Borghese Gallery, and hidden gems like the Doria Pamphilj. The list goes on and on.
READ: Secret Palace Museums in Rome
Aside from the grand monuments, Rome boasts beautiful neighborhoods to explore. Trastevere features winding cobbled streets and colorful buildings.
Monti has a trendy and artistic vibe, with cobblestone streets, boutique shops, and stylish cafes. The centro storico is endlessly fascinating with Piazza Navona and the iconic Trevi Fountain.
And of course the food — the carbonara, the cacio e pepe, saltimbocca, and carciofi alla romana (artichokes). You can eat your way through the city's trattorias or go on a guided food tour in either Trastevere, Testaccio, or Prati.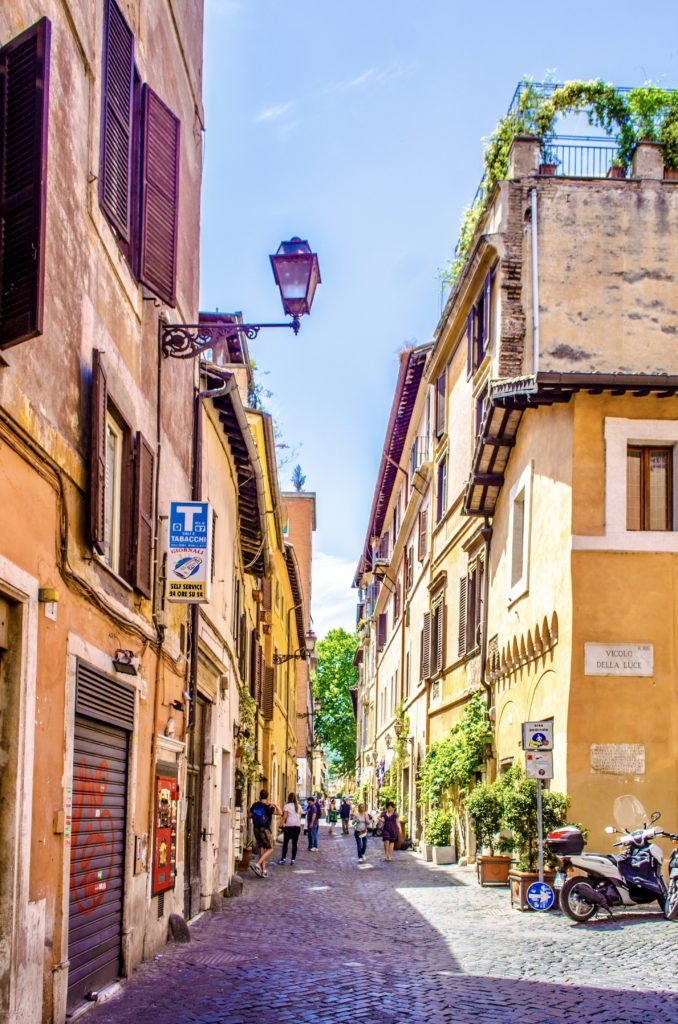 Where To Stay In Rome: Rome Cavalieri, J.K. Place Roma, Palazzo Manfredi, Hotel Hassler Roma, Hotel Maalat
Top Tours & Tickets You Need: 4 hour private day tour of Ancient Rome, Vatican Museums entrance ticket, Imperial ruins entry ticket, St. Peter's Basilica tour with dome climb, Trastevere food tour, Best of Rome walking tour, Borghese Gallery tour
Reading: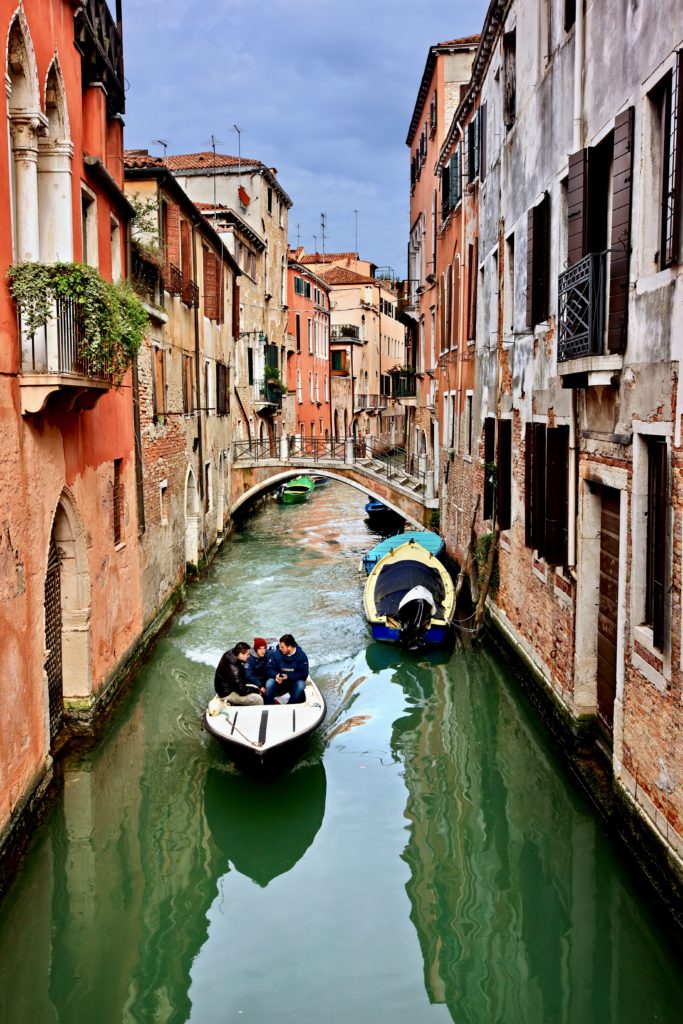 2. Venice
Venice is, hands down, the most unique city on earth. Defying all odds, it was built on the sea and was once a great Maritime republic. Now, it's an elegantly decaying city that attracts travelers from all over the world.
The Grand Canal is a twisting 3.5 miles of aquatic boulevard running through the center of the city. The mind-boggling tiny networks of canals almost defy logic to see. And there's nothing more romantic (if rather pricey) than taking a gondola ride.
Venice is filled with lacy Gothic palaces, churches of all architectural styles, and museums galore.
St. Mark's Square is the principal urban space in Venice. It's dominated by the massive Byzantine style St. Mark's Basilica and the Gothic-Renaissance Doge's Palace.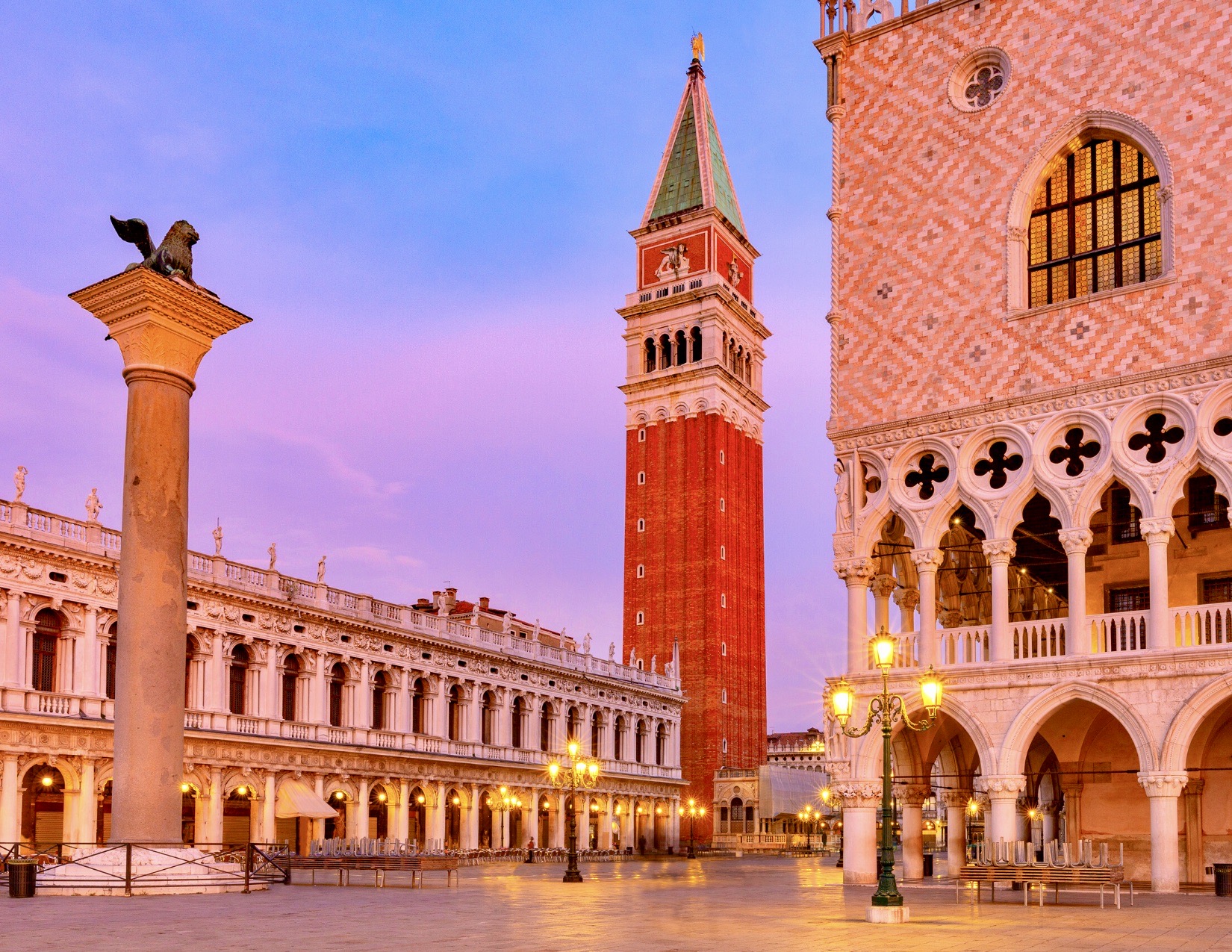 The basilica is like no other church in Europe. It's a golden extravangaza of mosaics.
Most people don't associate Venice with art necessarily. They're too gaga over the setting.
But Venice has some of the best museums in Italy — the Galleria dell'Accadmia, the Guggenheim Collection, Ca' Rezonnico, and Ca d'Oro. The Accademia is home to the greatest masterpieces from the Venetian Renaissance, truly an extraordinary place for art lovers.
Venice is also a great jumping off point to explore the colorful lagoon islands of Murano and Burano. You can also take easy day trips to Verona, Padua, and Vicenza.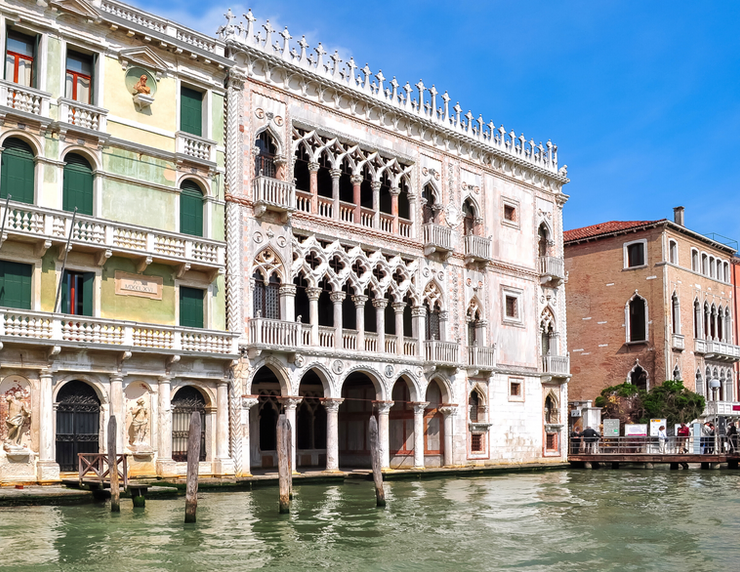 Where To Stay In Venice: Aman Venice, St. Regis, Hotel Danieli, Gritti Palace, Bauer Palazzo
Top Tours & Tickets You Need: St. Mark's Basilica + Doge's Palace tour, walking tour + gondola ride, private gondola ride, food tour + Rialto Market
Reading:
3. Florence
Florence is my favorite city in Italy and undoubtedly one of the most beautiful Italian cities. It's known as the "Cradle of the Renaissance" and the "City of Flowers."
The city is synonymous with the Medici family. They were advocates of what was a revolutionary style at the time — Renaissance art and architecture. It was the revival of humanism and all things Greek and Roman.
Despite being much smaller than Rome, Florence is a top destination in Italy. That makes it appealingly easy to get around and you don't need a car.
It's truly beautiful. If you arrive in the summer, you may think it's a medieval Disneyland, it's so crowded. So try to visit off season.
Though Florence is best known for its Renaissance art, most of its famed architecture is medieval — Ponte Vecchio, Palazzo Vecchio, Santa Maria Novella, Santa Croce, the Bargello, and the Badia Fiorentina.
Florence is full of beautiful squares. None is as compelling as the Piazza della Signora and its town hall, Palazzo Vecchio. The palace is a symbol of the democracy that flourished in Florence in the Middle Ages.
However, Florence Cathedral is probably the city's most famous monument. Construction started in 1296 and finished in 1468 when it was finally topped with its iconic bronze dome. Six generations of Florentines created this church of staggering scale.
Of course, Florence is also home to one of Europe's best museums, the Uffizi Gallery. It houses many of the world's most famous Renaissance paintings, including Botticelli's Birth of Venus.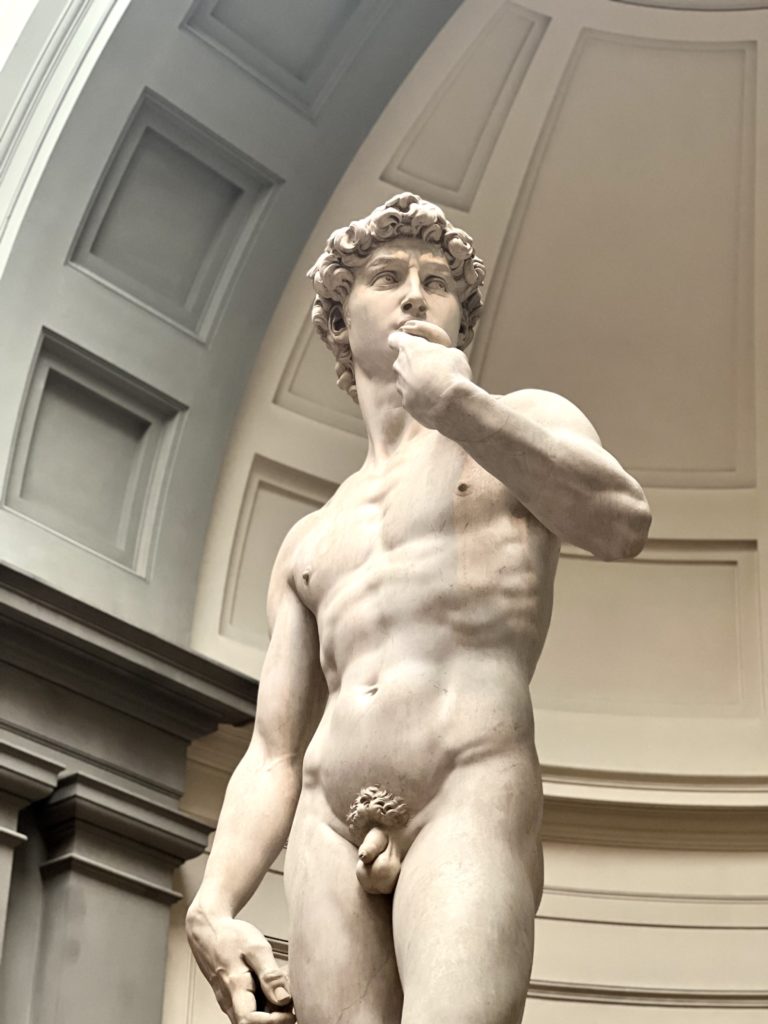 There are a plethora of other amazing museums in Florence You can see the world's most famous sculpture, Michelangelo's David, at the Galleria Academia. Or see works by Dontalleo at the Bargello and the Duomo Museum.
Where To Stay In Florence: Hotel Brunelleschi, Portrait Firenze, Palazzo Vecchietti, Villa Cora
Top Tours & Tickets You Need: 3 hour walking tour, ticket to climb Brunelleschi's dome, 2 hour guided Uffizi tour, guided food tour, skip the line Accademia ticket
Reading: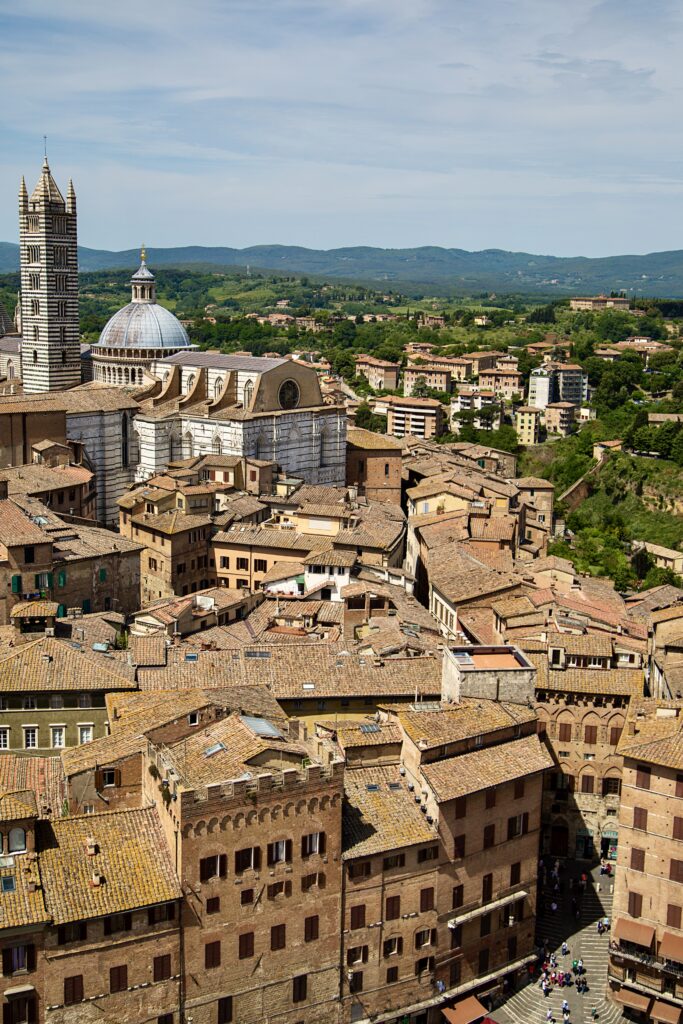 4. Siena
To my mind, Siena is the most beautiful medieval city in Italy. It's a stunning hilltop town in Tuscany, built on three hills. For awhile, Siena was its own country, the Republic of Siena.
The city is organized around two urban poles — Siena Cathedral and Il Campo. The Campo is one of the finest — maybe THE finest — squares in Europe.
The dark green and white striped Siena Cathedral is over-the-top stunning, especially for lovers of the Gothic style. There are few churches that can rival it.
It's a huge complex. You can visit the duomo itself, the baptistery, the Piccolomini Library, and the Duomo Museum. They're just crammed with fantastic Renaissance art by important painters like Duccio, Simone Martini, and Ambrogio Lorenzetti.
The Palazzo Pubblico in Il Campo is one of Europe's most important remaining civic structures. It's a beautiful palace housing an incredibly important painting cycle, The Allegory of Good and Bad Government.
For an absolutely unique and exciting adventure, you should visit Siena during the Palio. it's the world's most fiercely contested horse race. It's a theatrical event dating from medieval times that pits the contrada (or neighborhoods) of Siena against each other.
The city is incredibly animated at this time. People are crammed jowl to jowl in the piazza to watch the race. It's a stirring tableaux that you should try to experience once in a lifetime.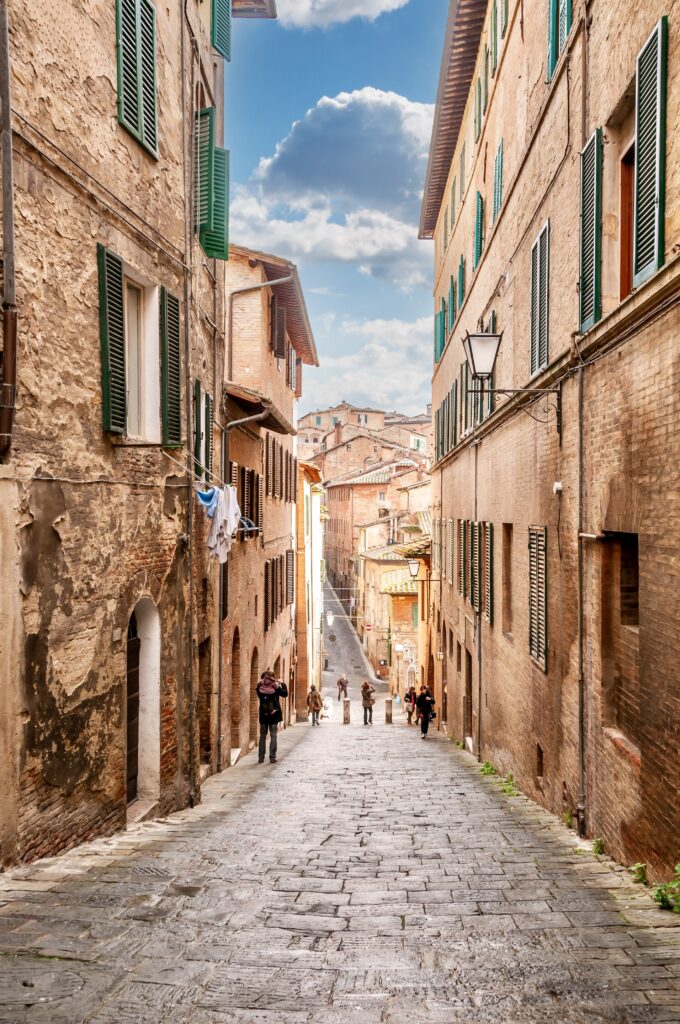 Where To Stay In Siena: Grand Hotel Intercontinental, Hotel Certosa di Maggiano, Regio Relais, Palazzo Ravizza
Top Tours & Tickets You Need: Siena walking tour, Siena Cathedral tour, Opa Si Pass, Food & wine tour, Siena day trip from Florence
Reading:
5. Urbino
Another beautiful Italian city that is often overlooked is Urbino. It's in the Le Marche region of Italy near Tuscany. And it's even a UNESCO site, known for its rich history, magnificent architecture, and cultural significance.
Urbino was one of the great ducal cities of the Renaissance. Just like Florence and Siena, this court city was responsible for an enormous production of amazing art. As a result, Urbino is essentially an alluring living museum.
Urbino is organized around the massive Ducal Palace, a grand palace from the "golden era" of the Renaissance. The city owns its fame to the Duke of Montefelcro. Essentially a warlord and mercenary, he earned so much money in his military campaigns that he bought his titles and hired artists.
In fact, the duke was one of the greatest patrons of art in the 15th century. He hired Piero della Francesca to paint The Flagellation and created his own studiolo (or study) in the palace.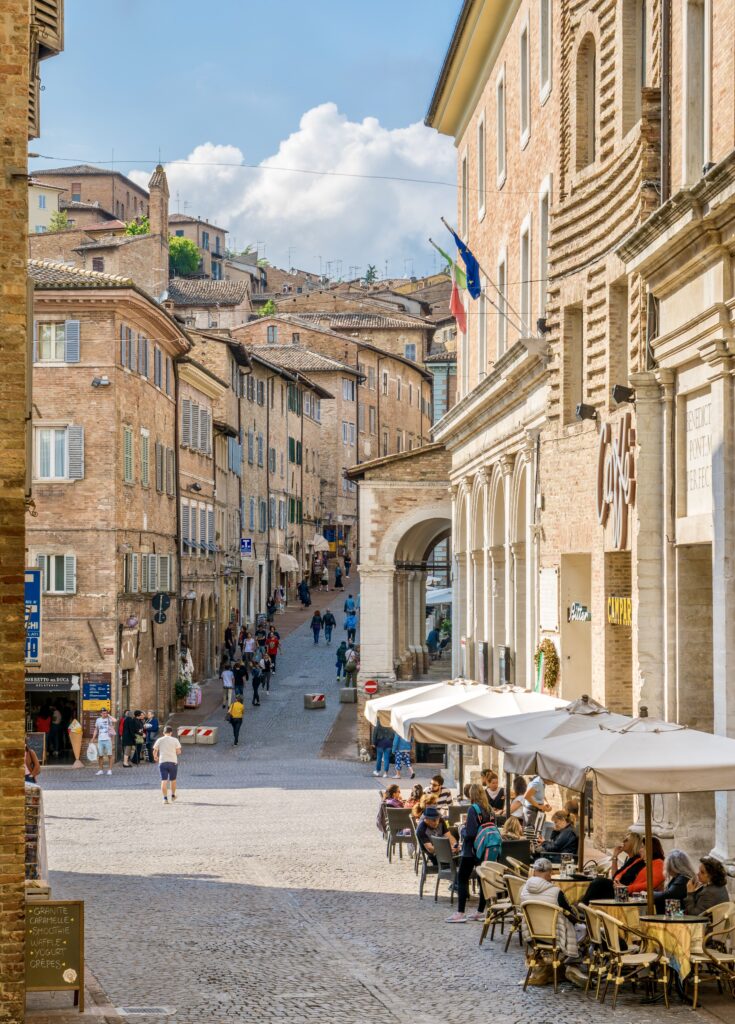 The palace itself is an architectural marvel. It houses the National Gallery of Le Marche. It has a remarkable collection of Renaissance masterpieces, including works by Raphael and Piero della Francesca.
Raphael was a native son of Urbino, born there in 1483. Devoted fans can even visit his birth house.
On top of that, the food in Urbino is phenomenal, the cobbled historic center is charming, and it some of Italy's best beaches. The town is a delightful hive of terra cotta roofed house all squished together in a tan puzzle.
Where To Stay in Urbino: Aura Relais, Convento Di San Martino
Top Tours & Tickets You Need: walking tour, Ducal Palace tour
6. Assisi
If you're looking for something a little different, a bit more spiritual, head southwest to the saintly city of Assisi in Umbria. The town sprawls out on Monte Subasio.
The town is surmounted by a giant citadel, the Rocca. You should definitely climb to the top for beautiful views.
Assisi is most famous for the great Basilica of St. Francis of Assisi, which is his resting palace. It's been a pilgrimage site for centuries, giving the city a unique energy of serenity and spirtuality.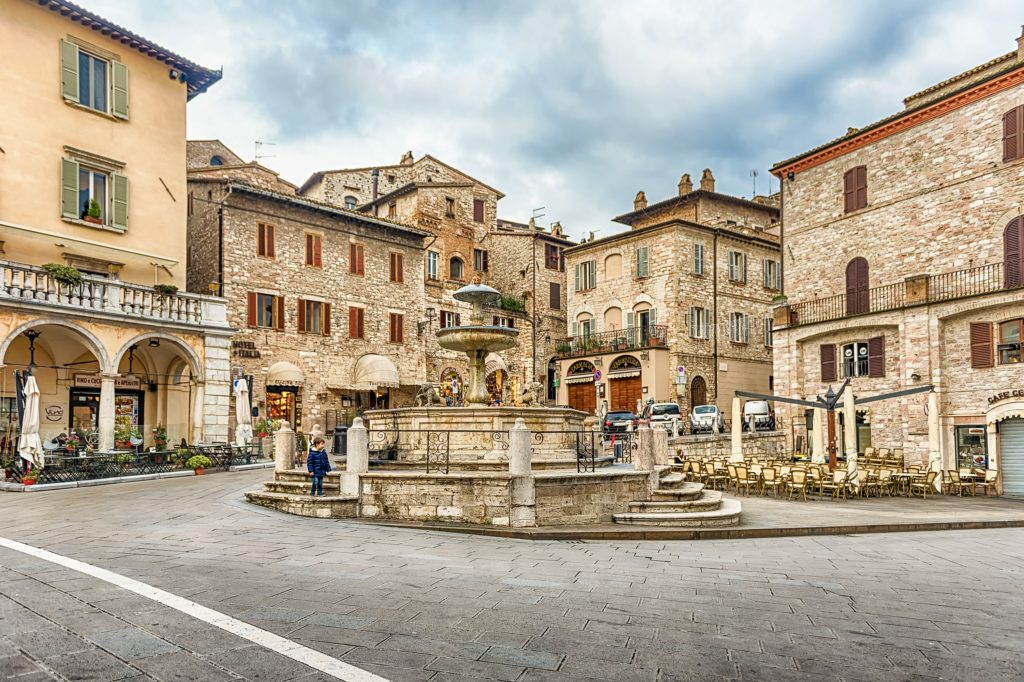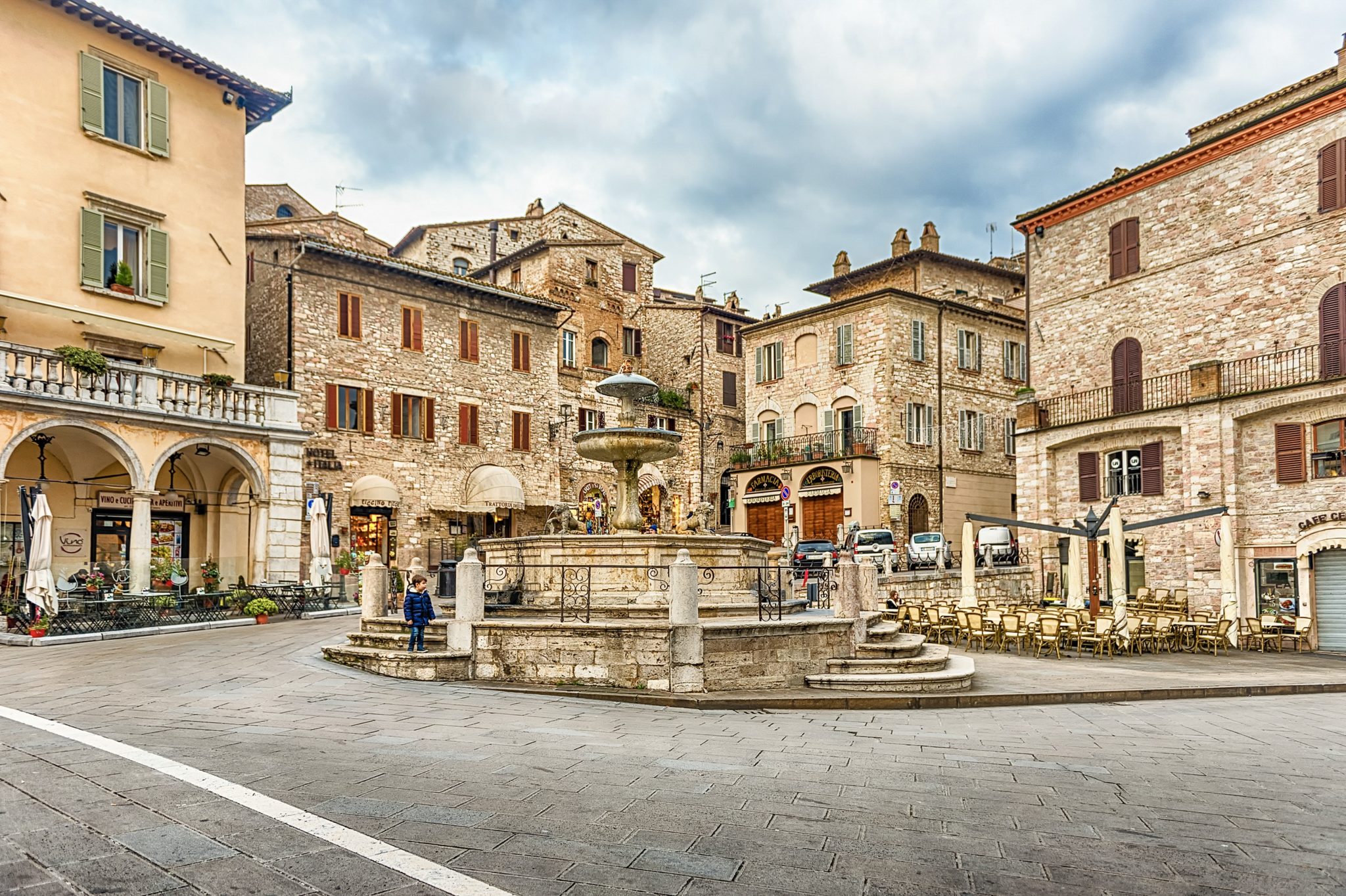 Francis is one of the most popular of Catholic saints, and a fascinating character from the 13th century. He was a party boy that renounced all material goods and lived a life of poverty and simplicity.
St. Francis' titular basilica has two parts, the upper and lower. The frescos in the upper basilica illustrate the story of his life. Historians disagree on the artists responsible, some claiming it was the great Giotto.
The frescos in the lower basilica were created by an all star line up of artists from the late 13th and early 14th centuries — Simone Martini, Pietro Lorenzetti, Cimabue, Pietro Cavallini.
As you explore the narrow alleys and hidden corners of Assisi, you'll also encounter peaceful piazzas, Roman ruins, historic landmarks, more churches, and breathtaking views of the surrounding Umbrian countryside.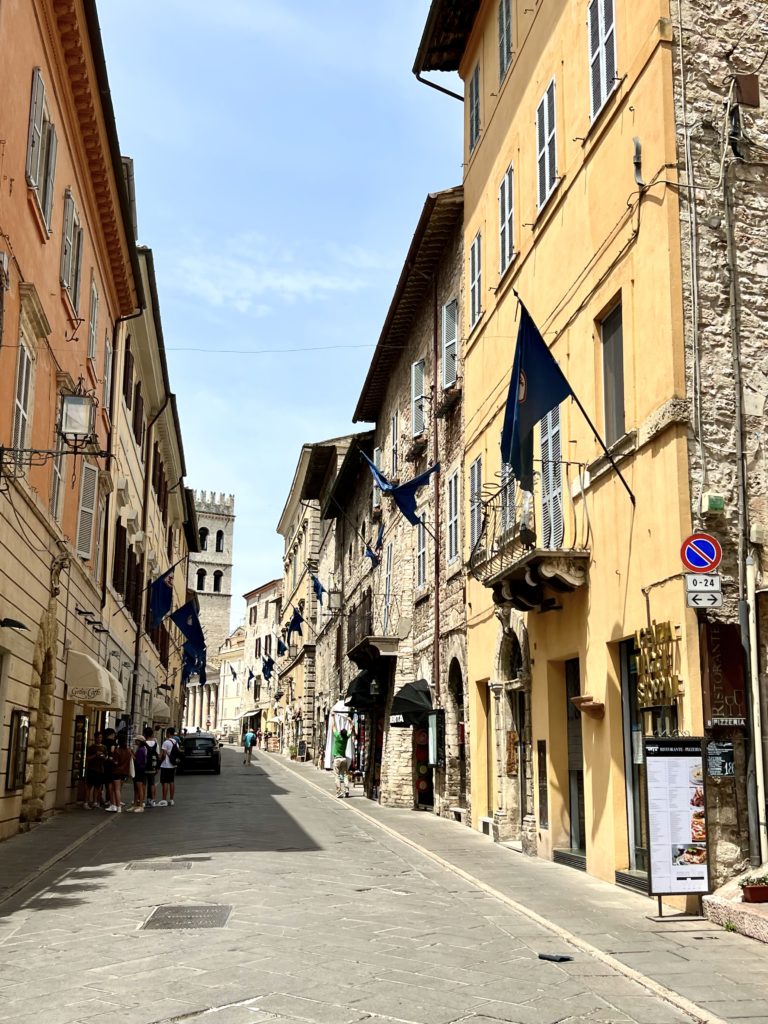 Where To Stay In Assisi: Nun Assisi Relais and Spa, Dal Moro Gallery Hotel, Valle di Assisi Hotel & Spa, Giotto Hotel
Top Tours & Tickets You Need: guided tour of the Basilica of St. Francis, footsteps of St. Francis tour, market tour & cooking class
Reading:
7. Parma
Parma is such an underrated place. It's one of Italy's most beautiful cities, a foodie haven, and home to the greatest works of the famed Renaissance artist Correggio. But it seems like no one knows about it.
The food, is course, is amazing. Parma is dubbed the "Italian Food Valley" and is a UNESCO City of Gastronomy. But Parma is more than just prosciutto and parmesan.
The town itself is a wonder. It's dotted with red, pink, and yellow buildings. It's almost like it has an Instagram filter.
The main square, Piazza Giuseppe Garibaldi, is a hub of city life. You can shop until you drop in Parma. There are cool boutiques, food shops, and eateries.
But it's the art in Parma that is almost unparalleled. The city has a stunning cathedral complex. There's a great Romanesque cathedral and a beautiful octagonal-shaped pink baptistery.
In Parma, Correggio painted some of the world's most stunning illusionistic dome frescos. The most amazing one is in Parma Cathedral, the Assumption of the Virgin.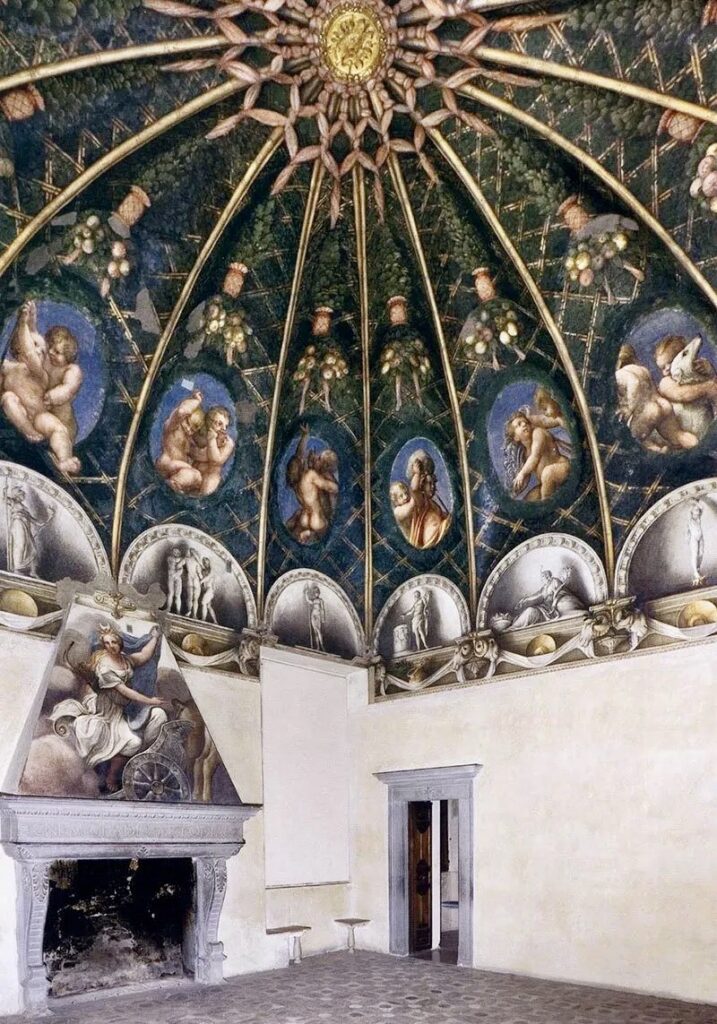 But you can see others in San Giovani Evangelista Church, the Camera di San Paolo, and the National Gallery of Parma. And, by the way, the museum is home to a very rare Leonardo da Vinci drawing, La Scapigliata.
Where To Stay In Parma: Park Hotel Pacchiosi, Grand Hotel de Ville, Link 124 Hotel, Hotel Sina Maria Luigia
Top Tours & Tickets You Need: guided walking tour, traditional food tour, tour of parmesan cheese factory
Reading: One Day In Parma Itinerary
8. Mantua
Another of the great court towns in Italy is Mantua. You can't help but fall in love with this beautiful Italian city.
It's set in the middle of lakes and looks suspended above the water. It's a sleeping beauty that hasn't changed since the Middle Ages.
Where is Mantua? It's in the region of Lombardy, bordering Emilia-Romagna and the Veneto.
The city's most important building is the Ducal Palace. This is where the leaders of Mantua, the Gonzaga family, lived and ruled for centuries.
While the outside is all 13th century, the decoration inside is some of the most important art of the Renaissance. The Camera degli Sposi was created by the great Andrew Mantegna. It's a detailed visual document of what court life was like in the 15th century.
Mantua is also home to the Palazzo Te. It's boasts one of the most unique and staggering works of art ever created, the Sala de Giganti.
The walls and ceilings are covers with fresco decorations illustrating the fall of the titans. It's a 16th century masterpiece by Giulio Romano, a pupil of Raphael's It feels like a virtual reality experience.
Mantua's historic center is a designated UNESCO site. It's a romantic cityscape of spires, domes, ad towers. The streets are cobbled and lined with arcaded colonnades.
Where To Stay In Mantua: Hotel Casa Poli, Grand Hotel San Lorenzo, Rechigi Hotel, Palazzo Arrivabene
Top Tours & Tickets You Need: Mantua walking tour, city walking tour with Ducal Palace, guided tour of Palazzo Te, street food tour
Reading:
9. Ravenna
With the fall of Roman Empire in the west, there was the rise of the Byzantine Empire in the east.
To see the world's greatest collection of Byzantine art, you don't go to Istanbul, you go to Ravenna! It's an underrated city in the Emilia-Romagna region of Italy.
The town itself is quite charming. The main plaza is Piazza del Popolo, which is flanked with glamorous palazzi. Its narrow, cobblestone streets are lined with elegant Renaissance palaces, medieval towers, and picturesque squares.
Two Corinthian columns, topped with bronze statues of St. Peter and St. Paul, mark the entrance. They were brought to Rome from Egypt in the 13th century. On top of that, the town boasts colorful buildings, elegant squares, and picturesque canals.
But what makes Ravenna one of the most beautiful cities in Italy is its well-preserved remains of the Byzantine imperial presence. You can take a day trip from Bologna or a day trip from Venice.
Ravenna is right on the coast. But that's not what made Ravenna a privileged city (although it accounts for the great seafood).
The #1 attraction in Ravenna is the Basilica of San Vitale. It's a 1500 year old Byzantine church.
The interior is an oh-my-god exotic space. The decoration of choice was mosaics. The most celebrated mosaic in history is the mosaic of Emperor Justinian.
There are a half dozen more UNESCO churches and monuments to see within the city as well.
Where To Stay in Ravenna: Hotel Palazzo Bezzi, Club de Luxe B&B, Exclusive Aparthotel la Reunion, Grand Hotel Mattei
Top Tours & Tickets You Need: guided mosaic tour, private mosaic tour, Ravenna walking tour, Ravenna walking and street food tour
Reading:
10. Milan
Last but not least is Milan, one of the most beautiful cities in Italy. Sometimes people forget about Milan when they're in Italy, dismissing it as just a modern city.
But it's a significant artistic city as well. It's in the northern Lombardy region.
The great cathedral stands along with Siena Cathedral and Orvieto Cathedral as the most successful Gothic structures in all of Italy. It's incredibly elaborate and majestic. A walk on the balconies is an unforgettable experience.
There's plenty more on top of that. Including one of the top 3 Renaissance paintings ever executed!
Leonardo painted The Last Supper on the walls of Milan's Santa Maria della Grazie. If you thought getting tickets for the Colosseum or the Vatican Museums was hard, just try to get tickets to see this masterpiece.
They only let in 25 people at a time for 15 minutes. And of course the whole world wants to see this painting. So definitely make a reservation in advance.
But there's still other great art in Milan. The Pinacoteca di Brera is one of the world's best small museums. It's home to works by Mantegna, Tintoretto, Raphael, Bellini, Rubens, and Piero della Francesca. You name it!
You can also see one of Michelangelo's final sculptures in the Castle Sforza. It's the last of his three pietas.
It's presented in a moving way, as the only sculpture in a great hall. You can see Michelangelo is vulnerable as the end of his life approaches.
Where To Stay In Milan: Bulgari Hotel Milano, Four Seasons, Hotel Principe di Savoia, Palazzo Segreti
Top Tours & Tickets You Need: 2 hour Brera district guided tour, cathedral and rooftop ticket, tour of Castle Sforza and the Pieta, The Last Supper ticket and tour, Milan City Pass
Reading:
I hope you've enjoyed my guide to the 10 most beautiful cities in Italy. You may enjoy these other Italy itineraries:
If you'd like to visit the most beautiful Italian cities, pin it for later.