If you're planning a visit to Padua, you're in for a treat! In this one day in Padua itinerary, I take you on a journey through the city's top attractions, including the famous Scrovegni Chapel and the Basilica of St. Anthony.
This charming city in northern Italy is filled with historic sites, beautiful piazzas, and gorgeous art and architecture.
Padua is often overlooked by tourists, despite being an easy day trip from Venice. But as one of the oldest cities in northern Italy, it is well worth exploring. If you're an art lover, you'll want to visit just for the artworks by Donatello, Mantegna, and Giotto.
A Short History of Padua
Padua is an ancient city. It was founded by the ancient Veneti people, a pre-Roman civilization, in the 12th or 11th century B.C.
During the Roman Empire, Patavium emerged as a significant urban center. It was a strategic hub for transportation, trade, and military defense. The city was known for its beautiful buildings and public squares.
During the Middle Ages, Padua was an important center for scholarship, with one of the oldest universities in Europe founded in 1222.
During that time, Padua regained importance as the home of Saint Anthony and Rinaldo degli Scrovegni.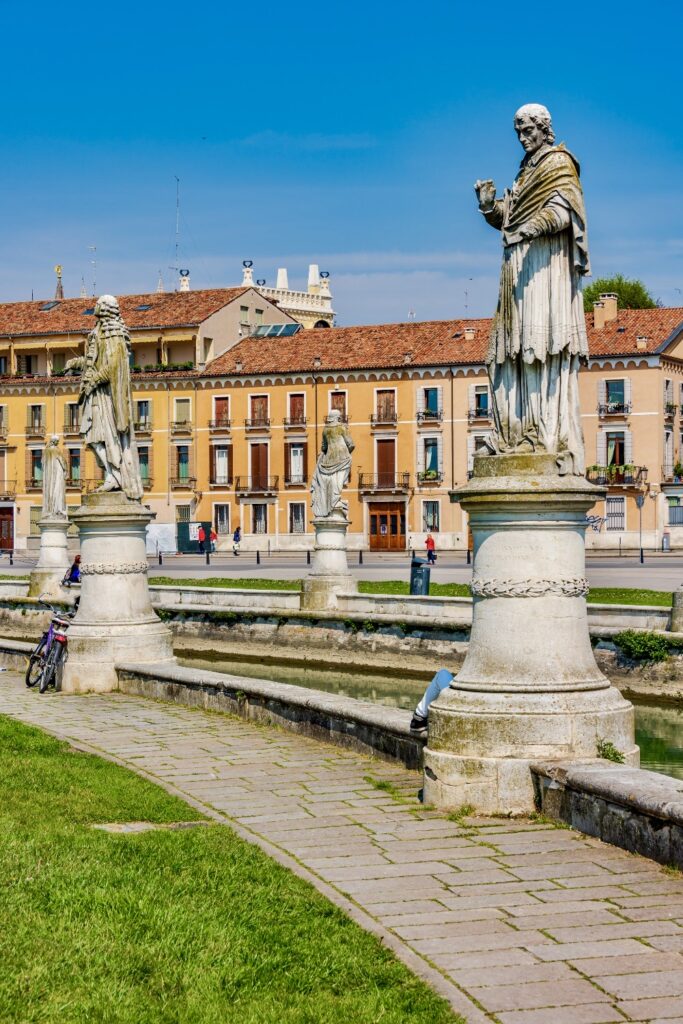 Saint Anthony was an exceptional preacher who drew thousands of pilgrims to the city. After his death, the Basilica of St. Anthony was built to house his remains and became a major destination for pilgrims.
Rinaldo degli Scrovegni, on the other hand, was the opposite of the saint. He was a notorious sinner singled out in Dante's Inferno for his practice of usury.
To make amends for his father, his son commissioned construction of the Scrovegni Chapel. He hired Giotto, the greatest painter of the 14th century, to decorate the chapel. The artist created one of the most important works of the early Renaissance.
In the Renaissance era, Padua was an important center of commerce and and banking. In the 16th century, the city was ruled by the Venetian Republic, which contributed to its cultural and artistic legacy.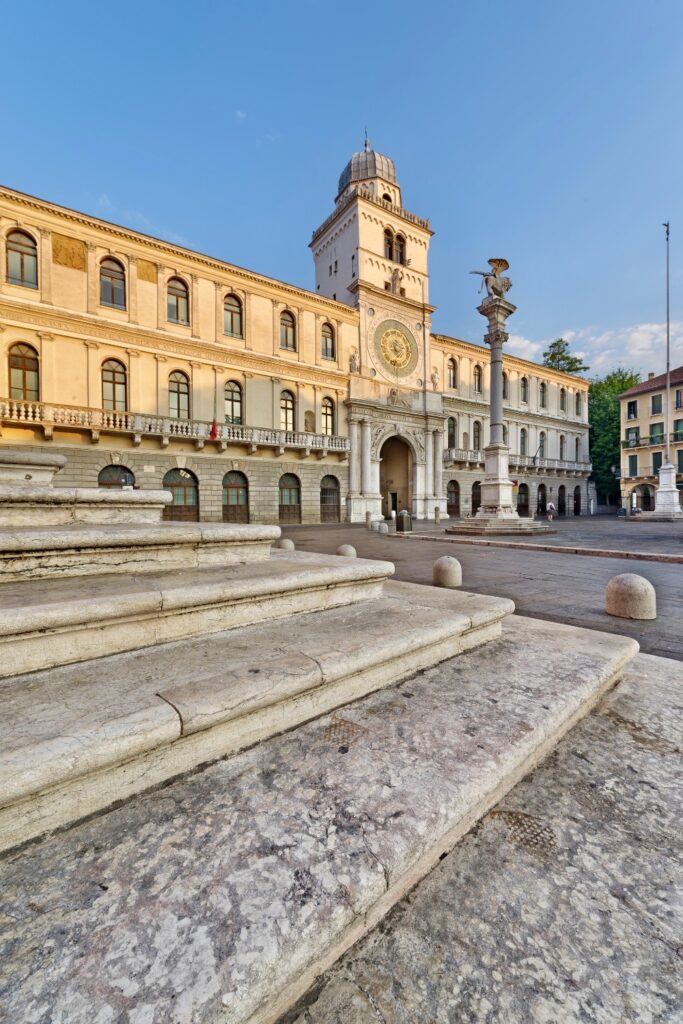 During World War II, Padua was heavily damaged by bombings. But the city was rebuilt and restored. Today, Padua is a bustling city of 200,00 people, with a rich history and vibrant cultural scene.
Overview Of One Day In Padua Itinerary
Here's a snapshot glance of what you will see with one day in Padua:
Scrovegni Chapel
Botanical Garden
Piazza dei Signori
Rangione Palace
Duomo & Baptisery
Church of the Eremitani
Piazza dell Erbe
Torre dell'Orologio
Basilica of St. Anthony
Basilica of San Francesco
Prato della Valle
One Day in Padua Itinerary
This one day in Padua itinerary gives you a good taste of town's rich history and culture and allow you to see the city's most famous sights. If you want the complete historical backdrop, I can recommend this guided walking tour of the main attractions.
1. Scrovegni Chapel
Begin your day in Padua with a visit to the town's #1 attraction, the Scrovegni Chapel.
It's a masterpiece of Western art adorned with frescoes by Giotto. The artist broke away from the stiff medieval painting style. He was reknowned for his naturalistic depictions and vivid colors.
The chapel was built and painted between 1303-05. It earned a spot on the UNESCO World Heritage list in 2012.
The chapel displays a cycle of 39 frescoes depicting the lives of Mary and Jesus. These frescoes are considered a pivotal moment in art history. They are effectively one of the earliest examples of "modern art" and influenced many Renaissance painters.
Giotto's frescoes tell a continuous easy-to-understand story in a cinematic fashion, almost like a comic book.
The frescos are divided into a trilogy: (1) the life of Mary (top register) (2), the life of Jesus (middle register), and (3) the Passion of Christ (top register). You read them clockwise top to bottom, in a sort of spiral. Each scene foreshadows the next.
In between the scenes are tromp l'oeil faux marble panels. They look like inlaid marble. But they're paintings too. The ceiling is likewise painted, a star studded blue sky with images of Jesus and Mary.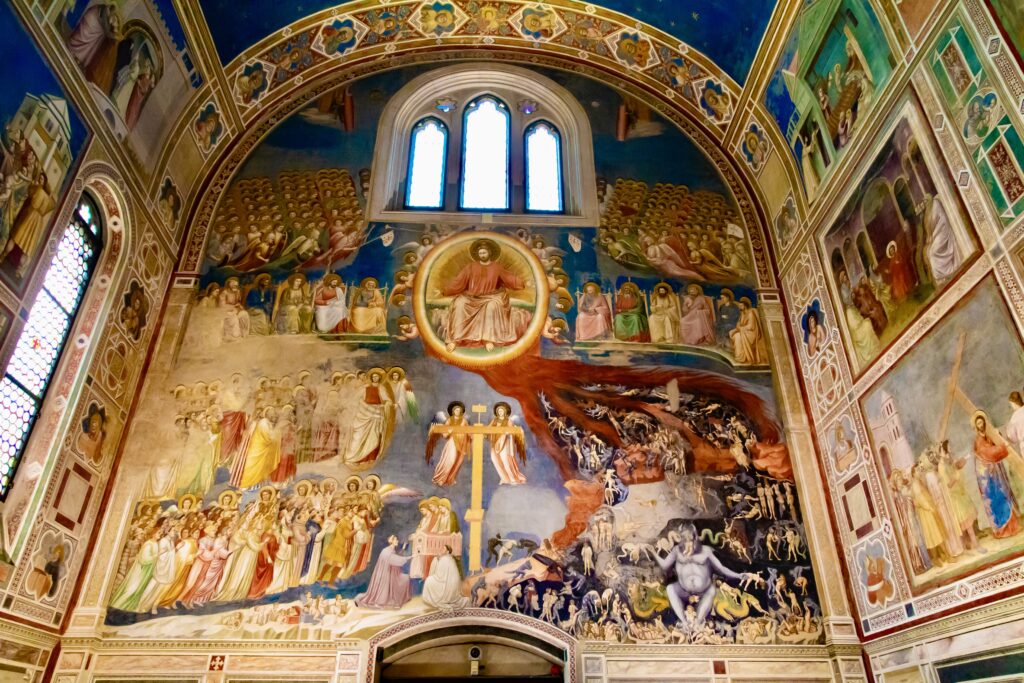 You'll only have 15-20 minutes inside the chapel and the time limit is strictly enforced. To visit, you will need to book a timed entry ticket here well in advance.
There are no refunds. If you're late, you won't be let in. Plan to arrive early to allow time for security checks and decontamination procedures.
Here's my complete guide to visiting the Scrovegni Chapel, with a detailed description of the frescos.
Address: Piazza Eremitani 8
Hours: 9:00 am to 7:00 pm
Ticket price: 14 euros
Church of the Eremitani
The next stop on your one day in Padua itinerary is the Church of the Eremitani. It's right next to the chapel and is also known as the Church of Hermits. Augustinian friars, called hermits, built the church in the 13th century.
The church is known for its Gothic architecture, wood carved vaulted ceiling, and beautiful frescos. There is also a chapel designed by the famous Italian architect Andrea Palladio in the 16th century.
The real jewel is in the right apse. In the Ovetari Chapel, you can see some frescos by Andrea Mantegna.
They aren't in great shape because they were shattered by a bomb in 1944. But, in 2000-06, the fragments were carefully reconstructed, so you can still admire this early Mantegna work. It's considered one of the great fresco cycles of the Renaissance.
Here's my complete guide to the Mantega frescos in the Eremitani.
Address: Piazza Eremitani 9
Hours: 7:30 am to 12:30 pm & 3:30 pm to 7:00 pm. On weekends, open at 9:00 am
Ticket price: Free
Botanical Garden of Padua
If you need a little greenery, take a short walk to the nearby Orto Botanico di Padova. It's one of the oldest botanical gardens in the world.
Take a stroll through the beautiful gardens and admire the collection of 7,000 plants and trees from all over the world.
In addition to its plant collections, the garden is also home to a herbarium, a library, and a museum of botanical art and illustration. It has played an important role in the development of modern botanical science and is recognized as a UNESCO World Heritage site since 1997.
Address: Via Orto Botanico 15
Hours: 10:00 am to 7:00 pm, closed Monday
Ticket price: 10 euros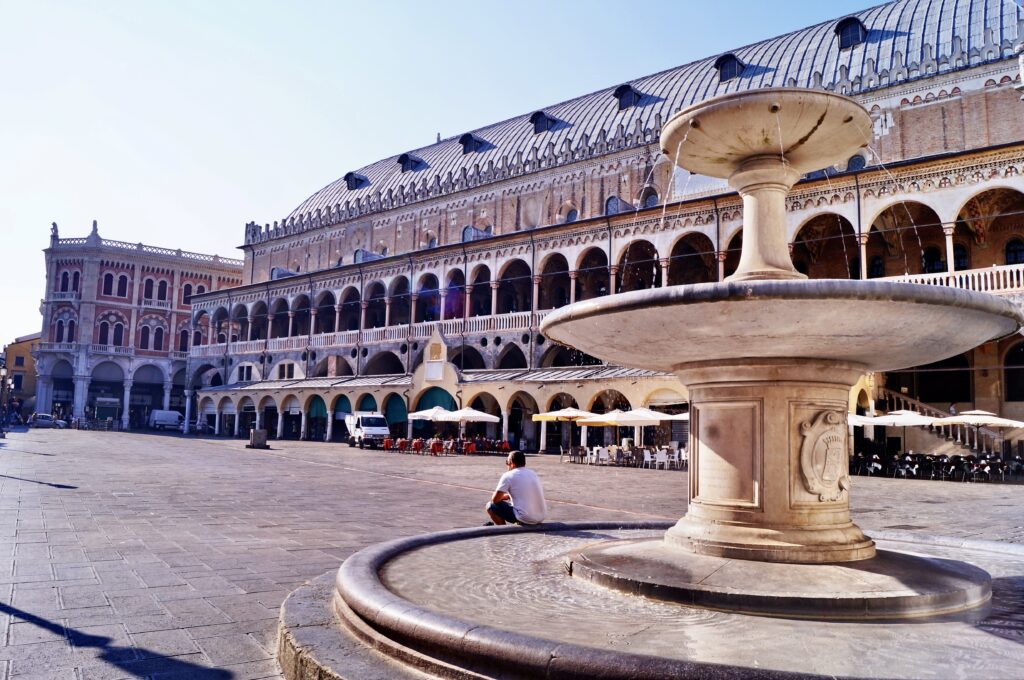 Palazzo della Ragione
Next, head to Palazzo della Ragione, a stunning medieval palace located in Piazza dei Signori.
It's a beautiful building flanked on both sides by columned loggias. The vaulted ceilings of the loggias are frescoed with floral and fruit motifs in orange, green, and yellow.
The palace was built in the early 13th century and served as the city's courthouse and administrative center in the Middle Ages. The building is famous for its massive great hall on the upper floor, which was used as a public meeting place and as a court of law.
The hall is a spacious, rectangular area with an elegant wooden ceiling and 78 mesmerizing frescoes portraying astrological and mythological themes. The frescoes were inspired by the works of Italian philosophers and physicians.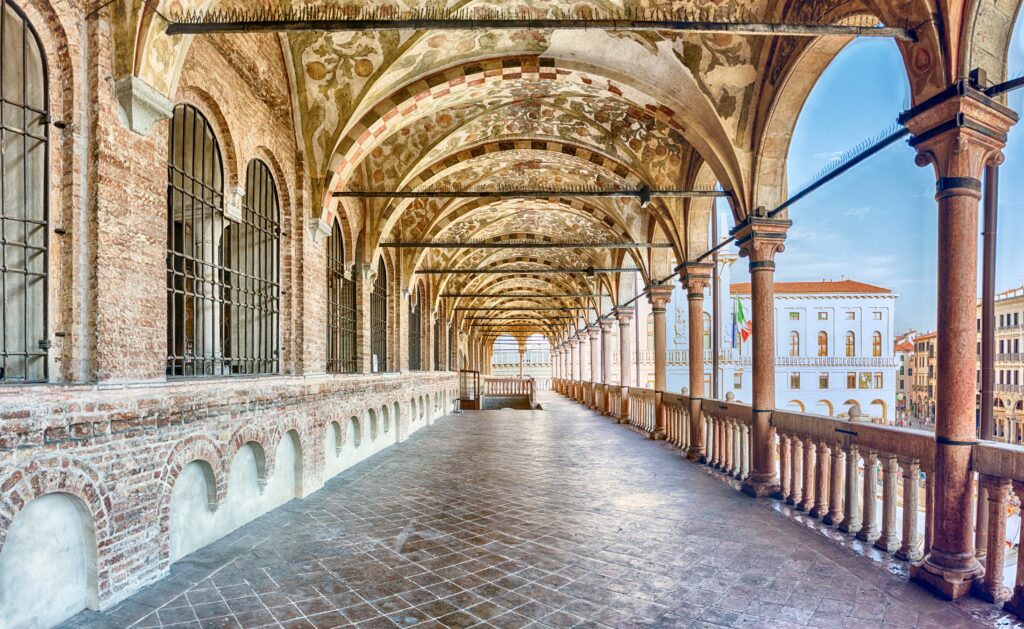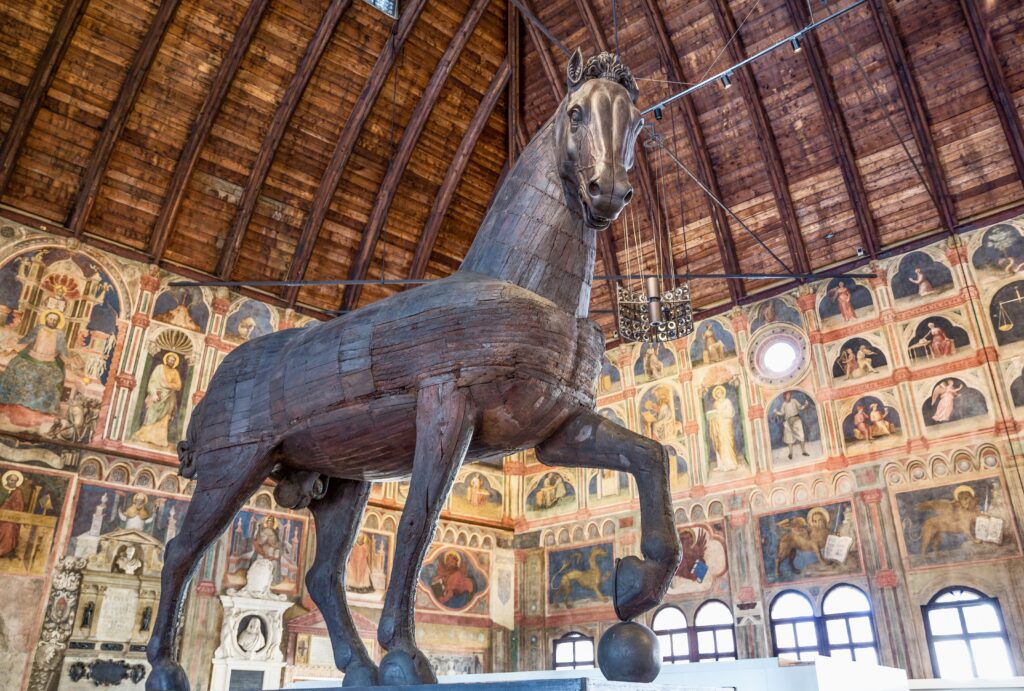 Several talented artists worked together to create the frescoes over a period of several decades. Their exceptional quality makes them one of the most outstanding examples of Medieval art in Italy.
After a restoration, you can also now visit the dungeons of the palazzo to admire the Medieval and Roman remains.
Today, Palazzo della Ragione serves as an exhibition space and cultural center. It hosts art exhibitions, concerts, and other events.
Address: Piazza del Santo
Hours: 6:15 am to 7:30 pm
Ticket price: 6 euros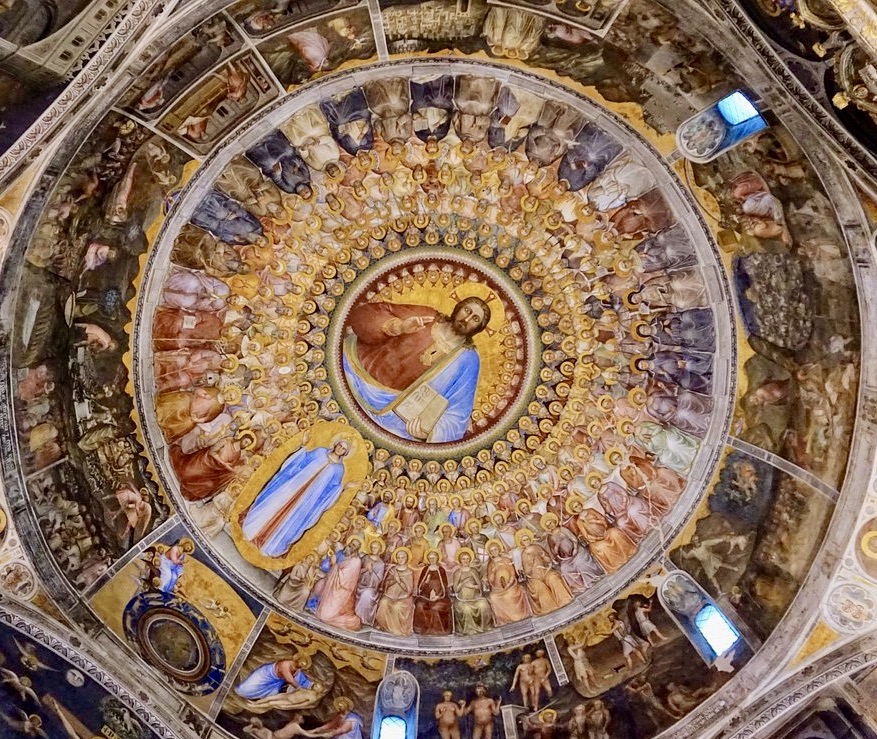 Duomo and Baptistery
To the west of the Piazza dei Signori stands Padua Cathedral. It's a high Renaissance building with an unfinished rusticated facade.
The interior is whitewashed and I didn't find it terribly impressive. But it's worth a short visit to visit just to see the Tiepolo paintings in the sacristy.
The adjoining baptistery, however, is quite divine. It's an octagonal shaped Romanesque building dating from the 13th century.
There's a vibrant fresco cycle inside by Giusto de' Menabuoi, painted in 1375. The dome depicts The Last Judgment, with Jesus separating the blessed and the damned.
Address: Piazza del Duomo
Hours: 7:00 am to 12:00 pm & 4:00 pm to 7:30 pm
Ticket price: The Duomo is free to visit. The Baptistery is 3 euros.
Piazza delle Erbe | Lunch
After visiting the church, head over to Piazza delle Erbe. It's a vibrant and historic square in the heart of the city.
The square is surrounded by some of Padua's most important buildings, including the Palazzo della Ragione, the Torre dell'Orologio, and the Loggia della Gran Guardia.
You can grab a quick bite to eat at one of the many cafés or street food vendors. Or you can sit down at the Osteria l'Anfora, an institution in Padua.
You can also have lunch at Padua's most famous cafe, the Caffe Pedrocchi. It's in a beautiful historic building and decorated quite sumptuously. There's also an outdoor patio. It's popular, so you may want to book in advance.
Be sure to try some local specialties, like the famous Paduan risotto, cicchetti (small appetizers), or bigoli pasta.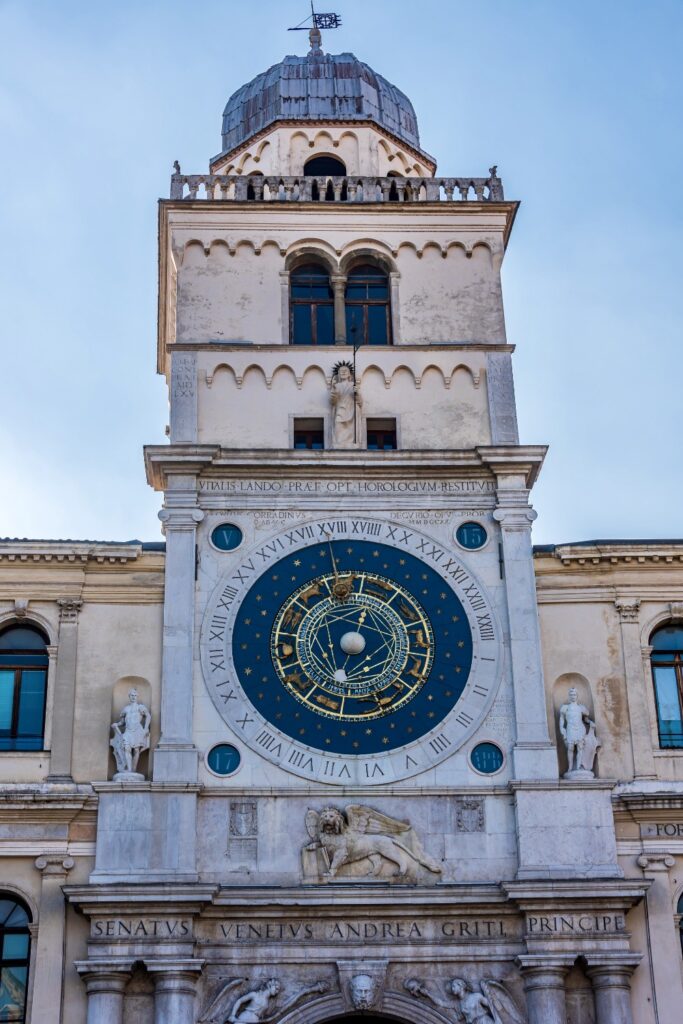 Torre dell'Orologio
After lunch, head to the Torre dell'Orologio, or clock tower. Built in the 15th century, the tower is over 100 feet tall. It has a 24 hour dial and also shows the phases of the moon.
The clock tower was built by Venetians and, not surprisingly, is reminiscent of the one in Venice.
You can climb the tower, but it's not for the faint of heart. You hike up 220 steps via a steep and narrow staircase. But, that said, your effort will be rewarded with breathtaking views.
Address: Piazza dei Signori
Hours: Hours vary, check the

website

Ticket price: 14 euros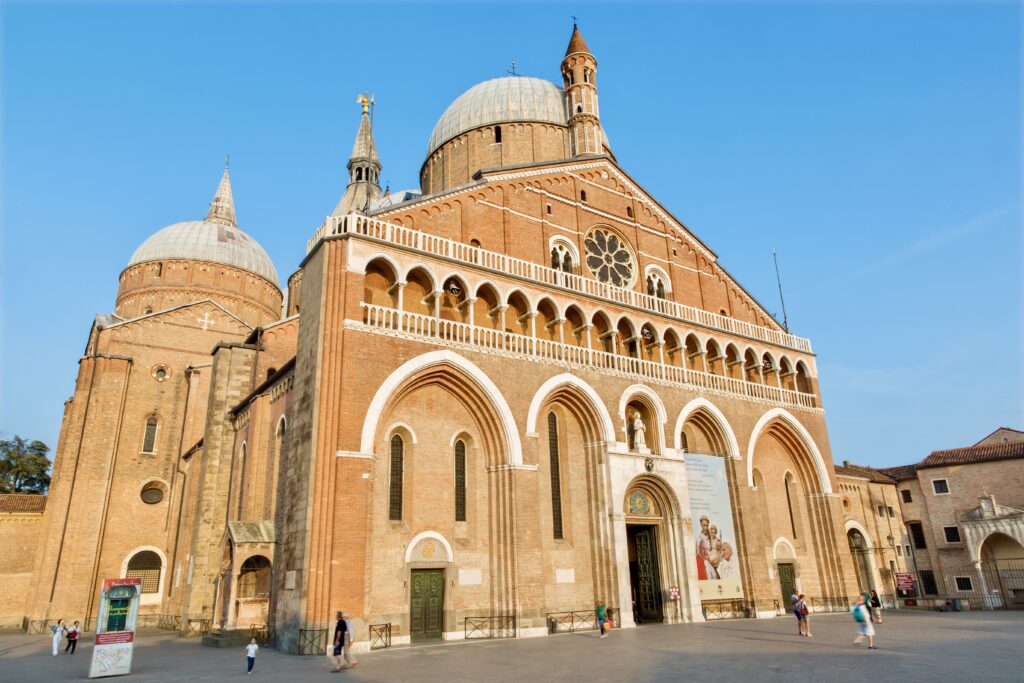 Basilica of St. Anthony
The Basilica di Sant'Antonio is a must visit on any one day in Padua itinerary. It's one of the most beautiful churches in Italy.
Built in 1310, it features an impressive combination of Byzantine, Romanesque, and Gothic styles. The church is topped with eight domes and a pair of minaret-like bell towers.
Inside, the basilica is a feast for the eyes, with rich decoration that includes a beautiful checkerboard marble floor and Renaissance reliefs on the walls. The main altar is the basilica's crowning jewel, featuring eight large bronze sculptures by the great early Renaissance artist Donatello.
The sculptures depict the miracles of St. Anthony in a unique way. Donatello arranged them as if they were in mid-conversation with each other. The sculptures all have Donatello's trademark naturalistic detail and capture the essence of each figure's personality and character.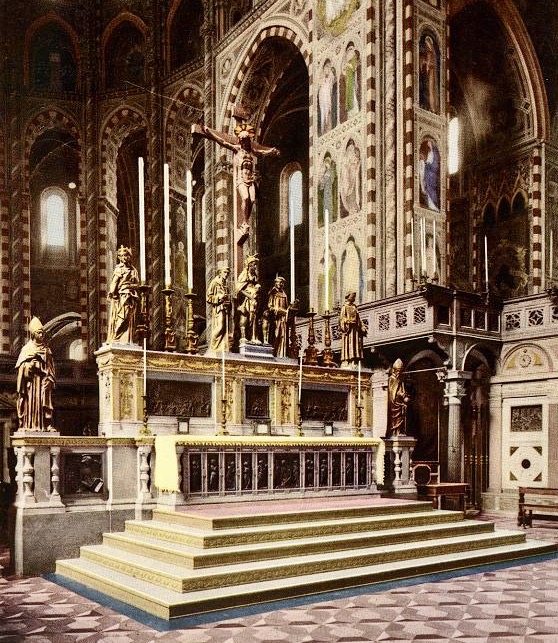 The central statue is a polished Madonna and Child with a slightly Byzantine-style, flanked by three saints on each side. The dead Christ is rendered with naturalistic anatomical details.
The basilica is also home to the tomb of Saint Anthony in the Chapel of the Ark. It houses his body, including his tongue and vocal cords.
Each year, around 7 million pilgrims visit the basilica to pay homage to the saint and venerate the relics. You can expect long lines of people waiting to see the relics.
The church also houses the Anthonian Museum, also known as the Basilica del Santo Museum.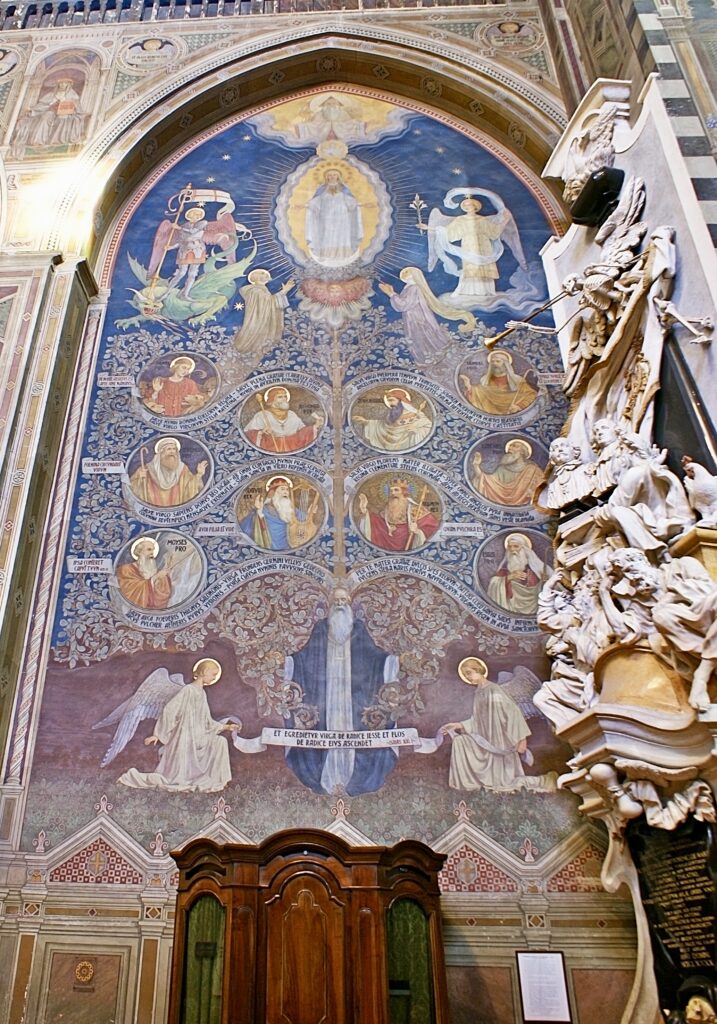 You will find find a range of religious paintings, sculptures, manuscripts, and reliefs, including a bronze statue of Saint Anthony by Donatello. There's also a multimedia exhibition that depicts the life of the saint.
If you're up for it, you can climb the bell towers, which offer panoramic views of the surrounding area. The taller of the two towers, the Torre del Santo, is almost 300 feet tall.
You can access it via a narrow staircase that might be a bit challenging. But the breathtaking views from the top are worth the climb.
For the full background of this beautiful church, you may want to book a guided tour.
Address: Piazza del Santo
Hours: 6:15 am to 7:30 pm
Ticket price: 7 euros, audio guide 3 euros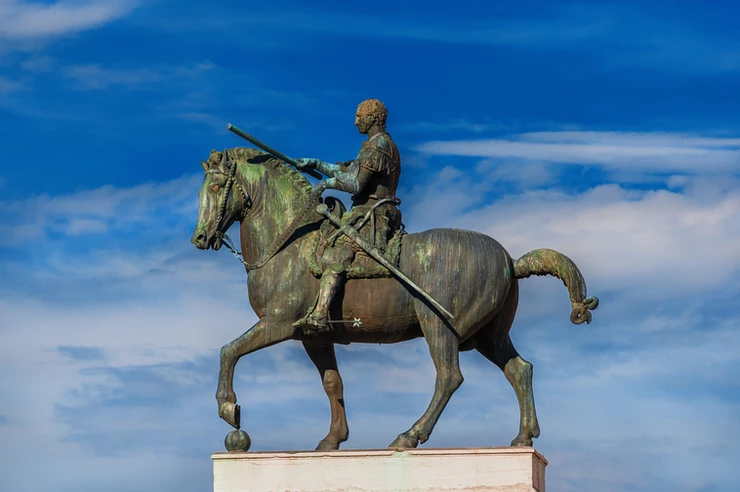 Gattamelata Monument
Next, admire Gattamelata in the square in front of the basilica. Sculpted by Donatello, it was the first great equestrian statue since ancient Rome, 1000 years earlier.
Perched on a 26 foot pedestal, the horse is depicted in a realistic style, with anatomical accuracy. The front hoof on an orb that represents the power of the Venetian army.
The statue portrays Gattamelata in full military attire, with a sword by his side and a baton in his right hand. The serious expression on his face highlights the gravity of his profession. The statue became a prototype for equestrian sculptures across Italy and Europe.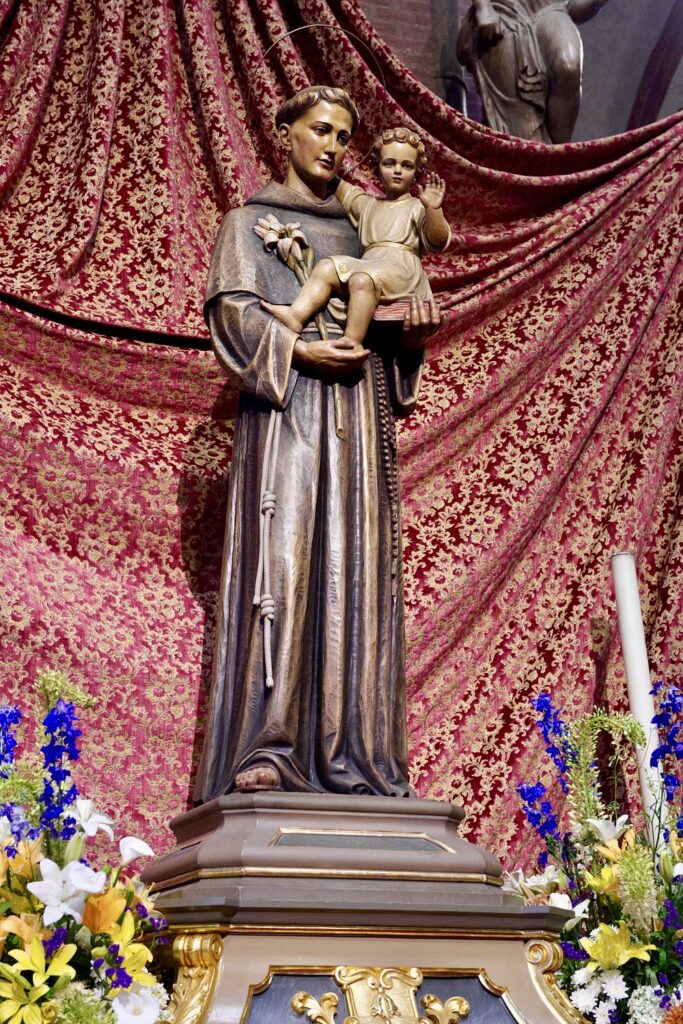 Church of San Francesco
You should also pop into the Church of San Francesco just a short distance from the Basilica of St. Anthony.
The church was founded in the 13th century and is one of the oldest churches in Padua. It's known for its beautiful Gothic architecture.
The church houses a number of notable works of art, including some lovely frescoes by the famous Italian painter Giusto de' Menabuoi. The frescos depict scenes from the life of St. Francis.
Over the centuries, the church was renovated and expanded. But it remains an important religious site in Padua. Today, the church is open to visitors and holds regular services and religious ceremonies.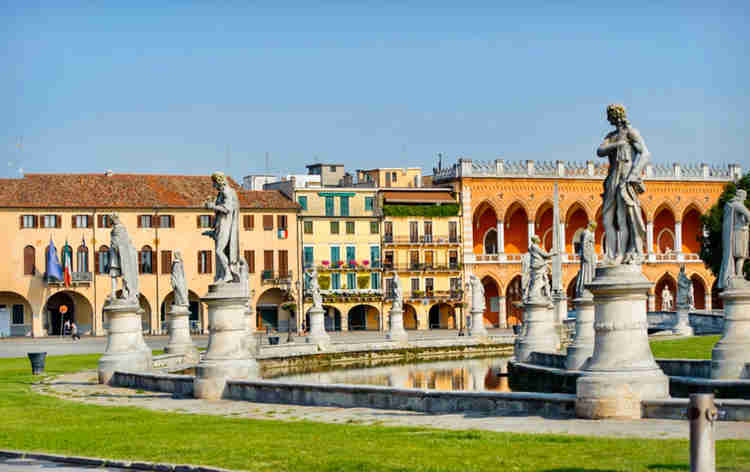 Prato della Valle
In the late afternoon, take a leisurely stroll in Prato della Valle. At almost 100,000 square feet, the beautiful elliptical square is one of the largest in Europe.
78 statues of notable figures from Padua's history adorn the square. In the center are two large fountains. The square is also home to the weekly market on Saturday and the flower market on Sunday.
As you wind down your day in Padua, don't forget to indulge in the local specialty: the Alperol Spritz! To become an expert, you can even take a guided spritz walk.
Made with Prosecco mixed with either Campari or Aperol and a splash of soda water, it's a refreshing and popular cocktail in Padua.
The locals, however, prefer a type of liquor called "Select," which is only available in the Veneto region. Select is made from a secret mixture of herbs, spices, rhubarb, citrus, and juniper berries. It's rather bitter and is typically mixed with tonic water or Prosecco.
To complete your experience, pair your spritz with some delicious local fish fry. If you'd prefer to splurge on dinner, reserve at Tola Rasa or Stefano Mocellin al Padovanino.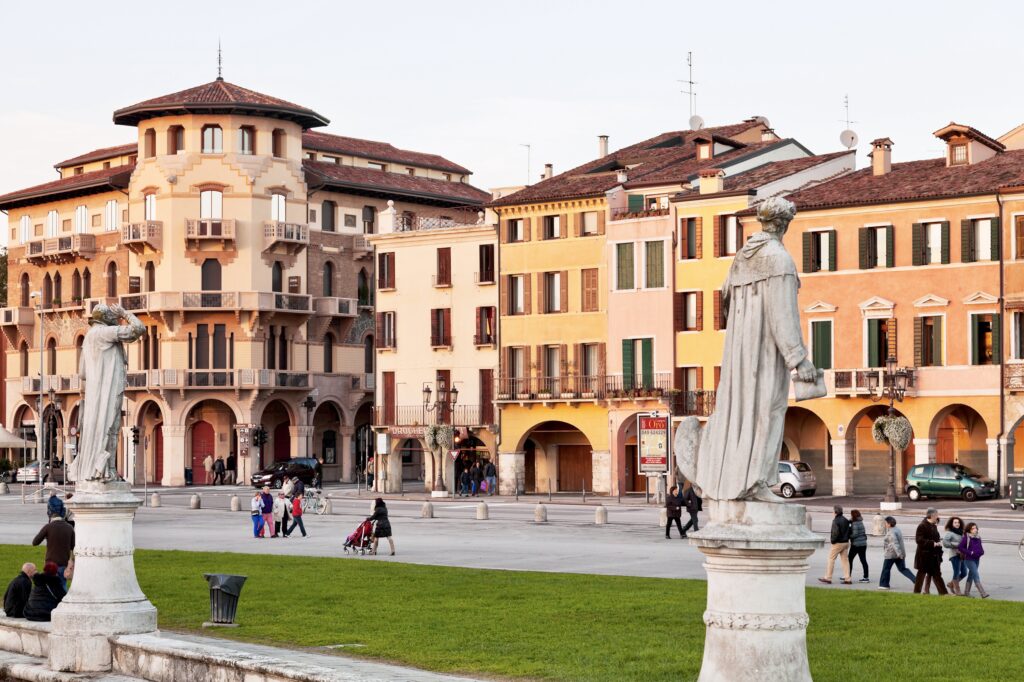 Tips For A One Day in Padua Itinerary
Here are some must know tips for spending one day in Padua.
1. How To Get To Padua
By Plane:
The closest airport to Padua is Venice Marco Polo Airport (VCE), which is located about 30 miles away. From the airport, you can take a direct bus to Padua or a train to Padua's main railway station, which is located in the city center. You can also book a private transfer.
By Train:
Padua has a major railway station, Padova Centrale, which is well connected to other Italian cities, including Venice, Milan, Florence, and Rome. It's less than a half hour from Venice. If you are day tripping to Padua from Venice, the last train back to Venice is around 10:30 pm.
The historic center is less than a mile away from the station. You can walk into town in 15-20 minutes. Or take a bus, tram, or taxi to get to there.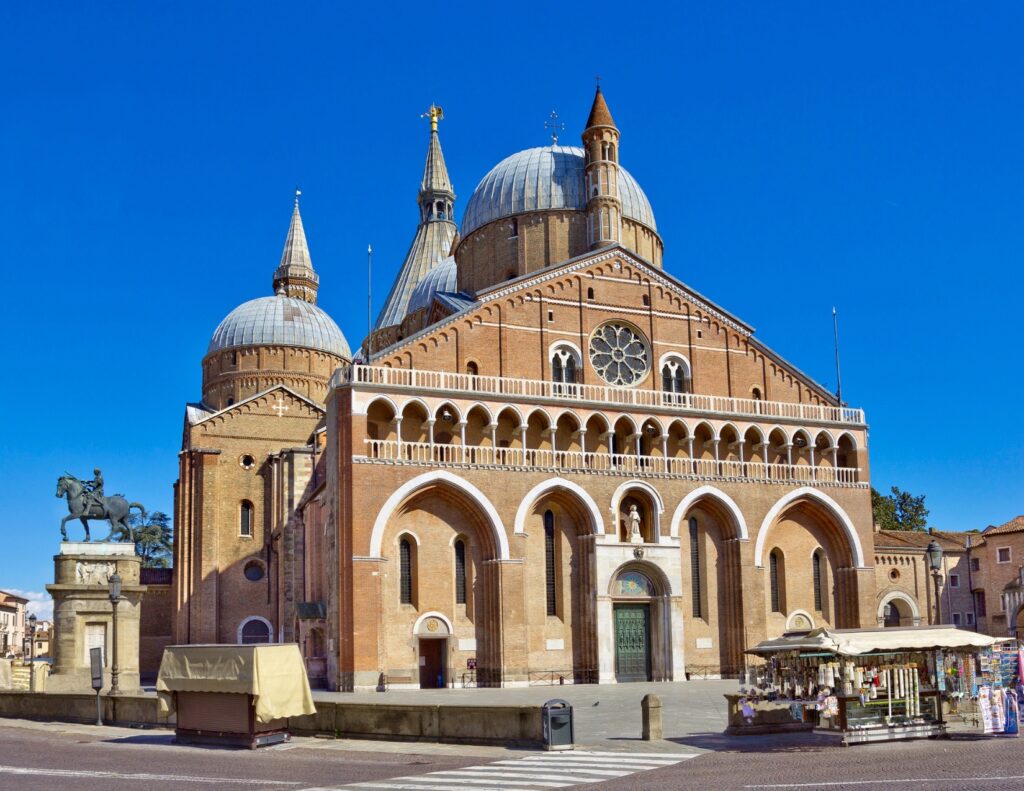 By Car:
Padua is easily accessible by car, as it is located near the A4 highway that connects Venice and Milan.
Parking in the city center is very limited. If you are staying overnight, check to see if your hotel has parking.
Otherwise, you can park in the Parcheggio Padova Centro (city center) or the Parcheggio Stanga (outside the city center).
By Guided Tour:
If you don't want to deal with the hassle of transportation, you can book a guided day tour from Venice to Padua. You can also get to Padua on a river cruise from Venice, which stops at some gorgeous villas along the way.
You can also book a guided day trip to Padua from Milan.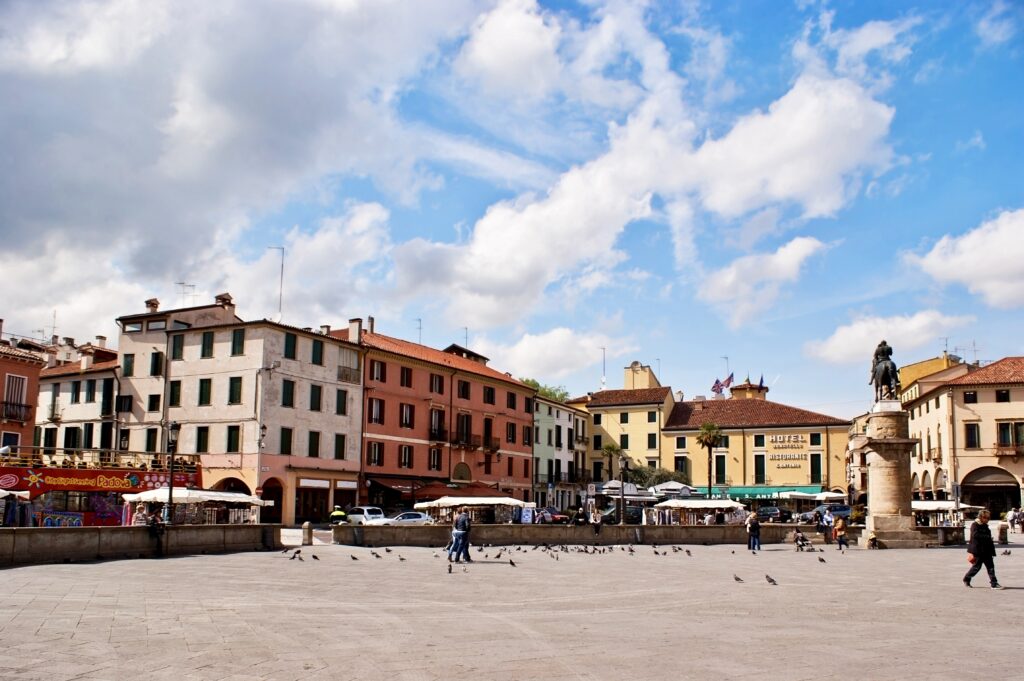 2. How To Get Around Padua
Once you arrive in Padua, you can explore the city on foot. Most of the main sights are within walking distance of each other. Alternatively, you can use the city's public transportation system, which includes buses and trams.
The tram system in Padua is called the Padua Tramway (Tram di Padova in Italian). It consists of two lines, the T1 and T2, which connect various parts of the city, including the city center, the railway station, and the outer suburbs.
Padua also has a hop on hop off tourist bus.
3. When To Visit Padua
Padua is at its best in spring or fall. It's hot and humid in summer and cold and damp in winter.
During the peak summer months of July and August, Padua can be quite crowed. The most popular annual festival is the Feast of Saint Anthony in June. For runners, the Padua Marathon is in April.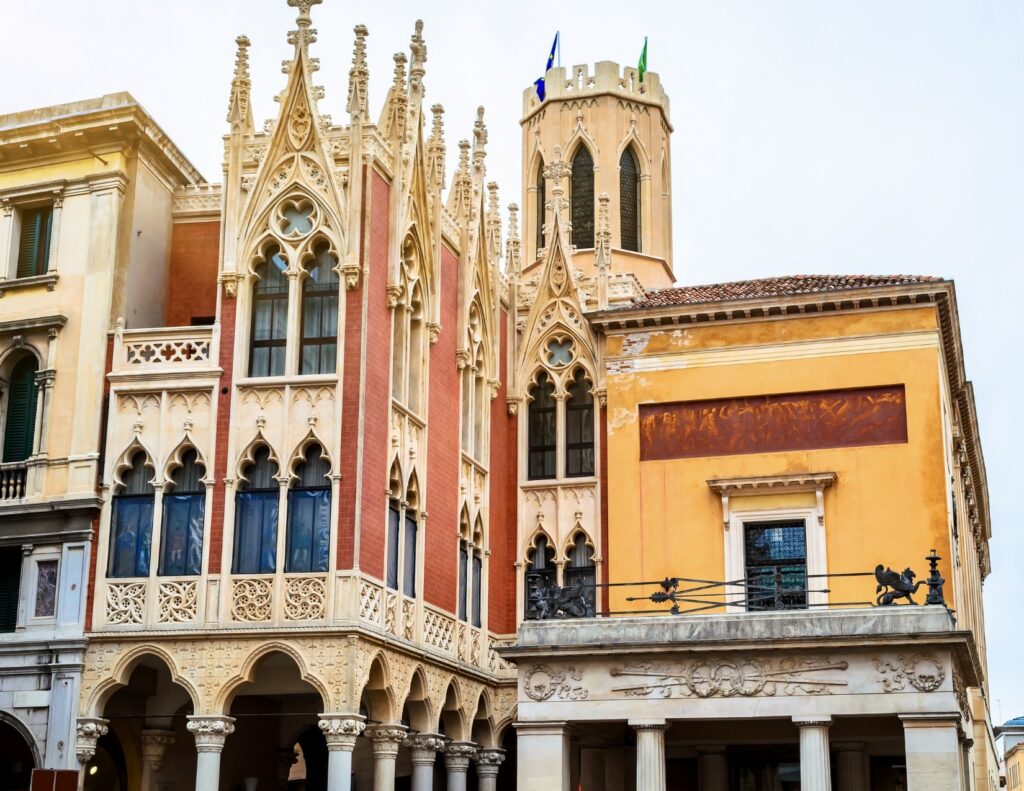 4. Where To Stay in Padua
There are plenty of nice places to stay in Padua, if you decide to overnight.
Hotel Grand'Italia features elegant rooms, a spa, a fitness center, and a rooftop terrace with panoramic views of the city.
Le Camp Suite & Spa is a luxury resort located in the countryside outside of Padua, surrounded by vineyards and olive groves. The resort features spacious villas with private pools, a spa, a fitness center, and a restaurant that serves local cuisine.
Majestic Toscanelli is a historic hotel in a 16th century building in the city center, close to many of Padua's main sights. The hotel features elegant rooms with antique furnishings, a restaurant that serves traditional Venetian cuisine, and a bar.
The Tritone Luxury Hotel Thermal & Spa is a beautiful hotel 7 miles from Padua. It has luxury suites, thermal baths, a spa, and a gourmet restaurant.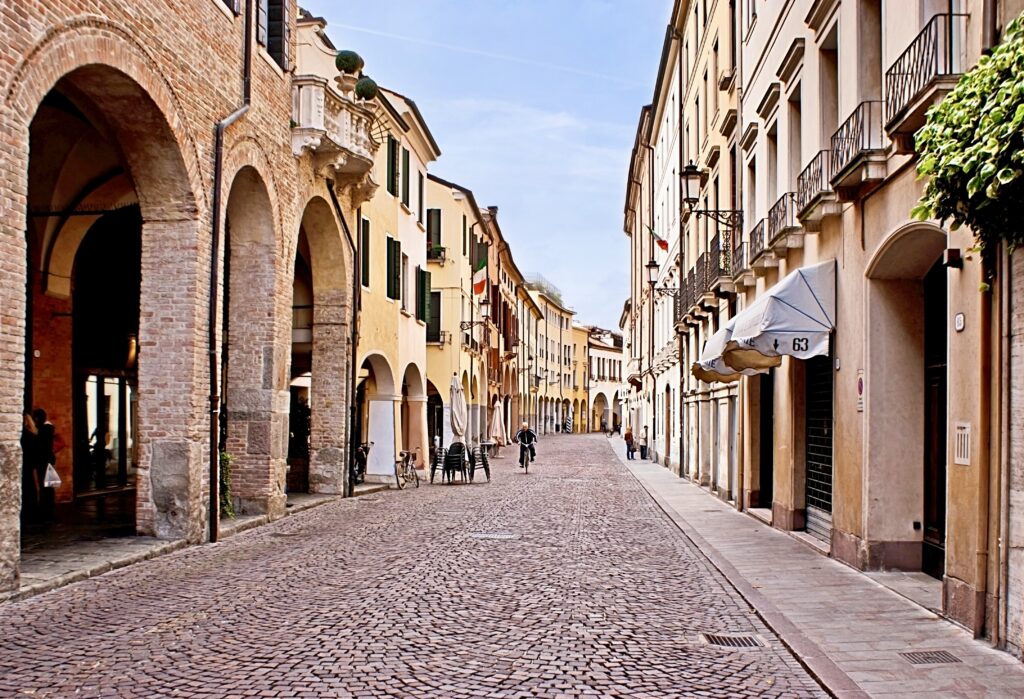 5. Is Padua Worth Visiting?
Padua is definitely worth visiting! It's a charming city with beautiful medieval center, lively piazzas, important architecture and many cultural attractions.
Padua can easily be explored on a day trip from Venice. But to appreciate everything the city has to offer, you may want to spend one full day (or more!) in Padua.
6. Is One Day In Padua Enough?
One day in Padua is enough to cover the city's top attractions. But you can't see everything and may feel a tad rushed if you are visiting on a day trip from Venice.
If you want to fully experience the city's charms and attractions, I would recommend spending 2 days in Padua. This will allow you to take your time to explore some hidden gems and the city's culinary delights.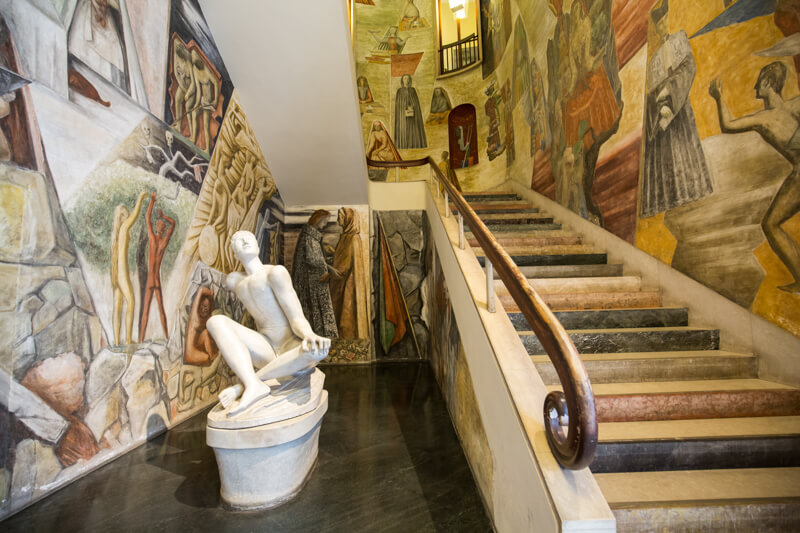 7. More Than One Day in Padua?
If you have more than a day in Padua, there are plenty of other interesting things to do.
In Padua, you can tour the Palazzo Bo. It's the seat of the University of Padua, the second oldest university in Italy.
The palace was built in the 16th century. The facade is gorgeous, adorned with intricate carvings and statues. The inner courtyard is a beautiful example of Renaissance architecture.
The palace is famous for its Anatomical Theater, one of the oldest surviving theaters of this type. The room was used for dissections and medical lectures and boasts beautiful frescos.
As I mentioned above, Padua is close to Verona, Vicenza, and Venice. I've linked my itineraries for those cities.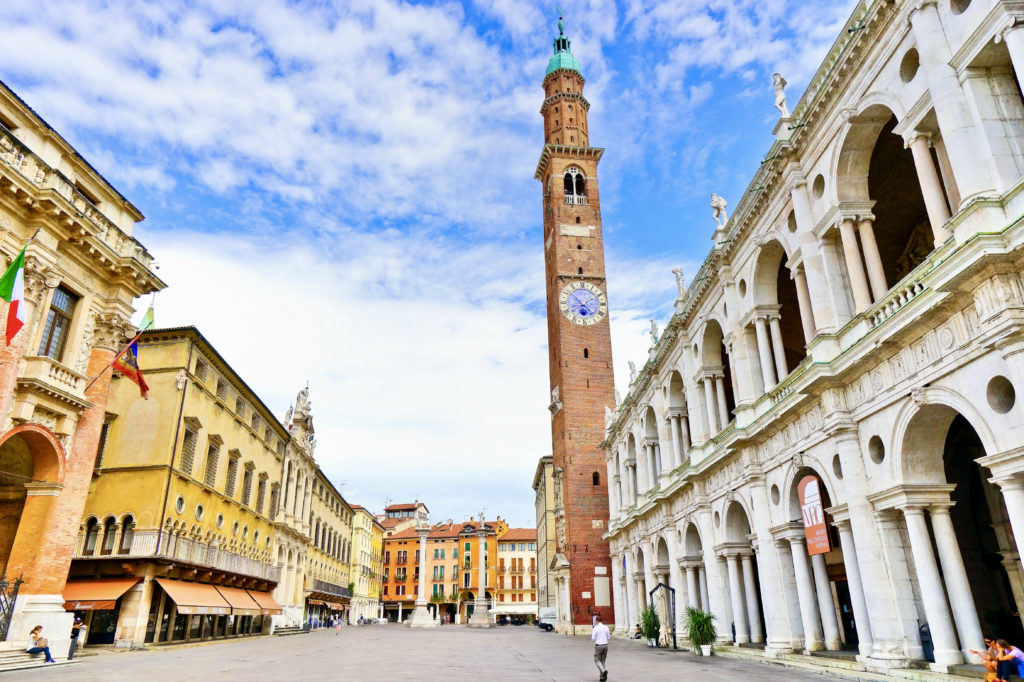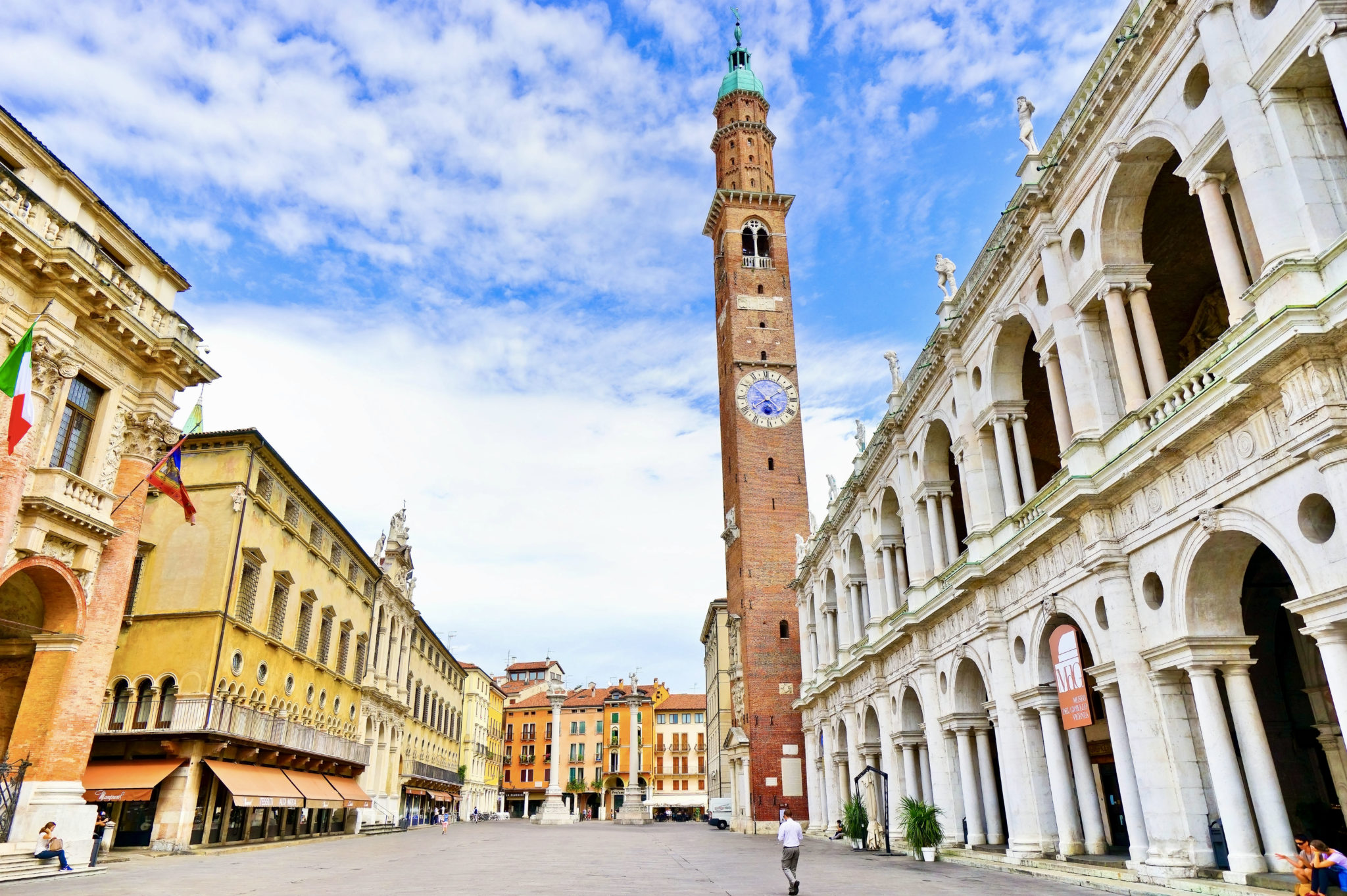 If you like spas, Abano Terme is one of Europe's most famous spa towns and just 8 miles south of Padua.The town is famous for its thermal baths and mud treatments, which have been known for their therapeutic properties since ancient Roman times.
Another small town near Padua worth visiting is Asolo. Just 25 miles from Padua, the town is known for its beautiful views and historic architecture.
The town is home to several museums and monuments. The most famous on is the Villa Barbaro. It's a Renaissance designed by Andrea Palladio and is decocted with murals by Venetian painter Paolo Veronese.
You can also visit Villa Pisani and Villa dei Vescovi.
Villa Pisani, also known as Villa Pisani di Stra, is a majestic villa located in the town of Stra, about 10 miles from Padua. The villa is famous for its beautiful architecture and gardens, as well as for its artworks and frescoes by Giambattista Tiepolo.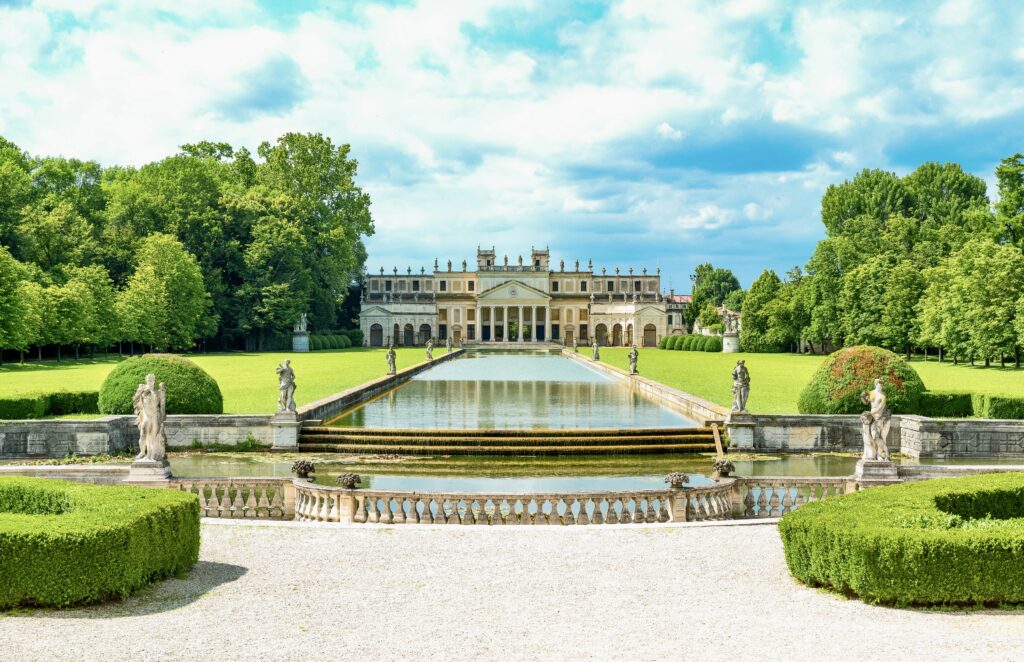 Villa dei Vescovi is a smaller Renaissance villa located in the town of Luvigliano, about 5-6 miles south of Padua. Now completely restored, it was built in the 16th century as the country residence of the Bishop of Padua.
I hope you've enjoyed my one day in Padua itinerary. You may find these other Italy travel guides and resources useful:
If you want to spend one day in Padua, pin it for later.