Here's my 1 day itinerary for visiting the magnificent floating city of Venice Italy. If you're wondering what to see in one day in Venice, you've come to the right place.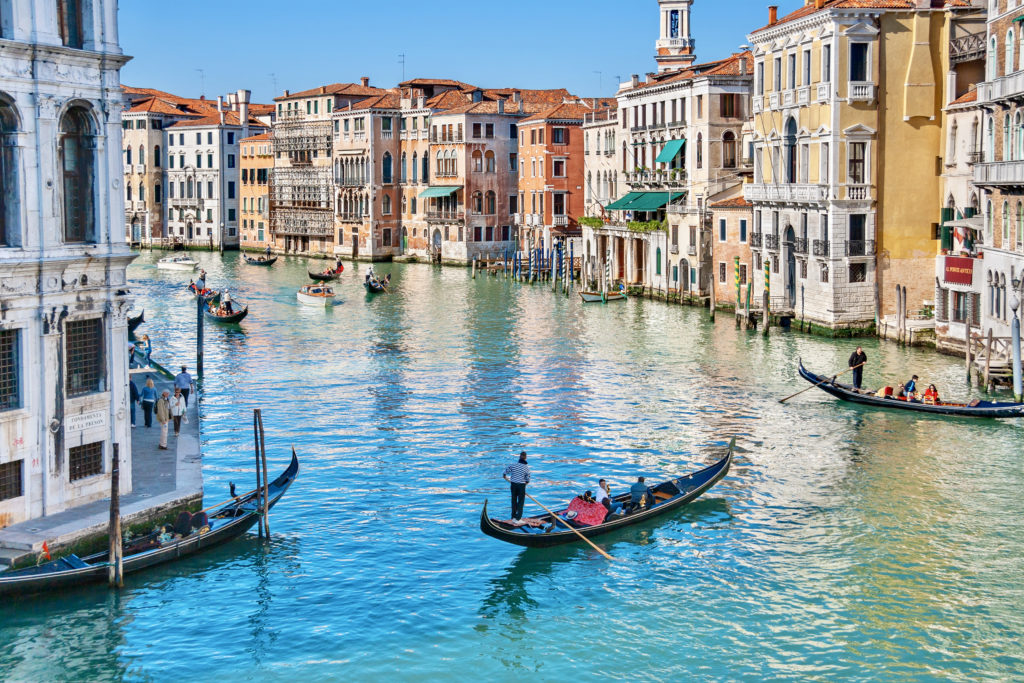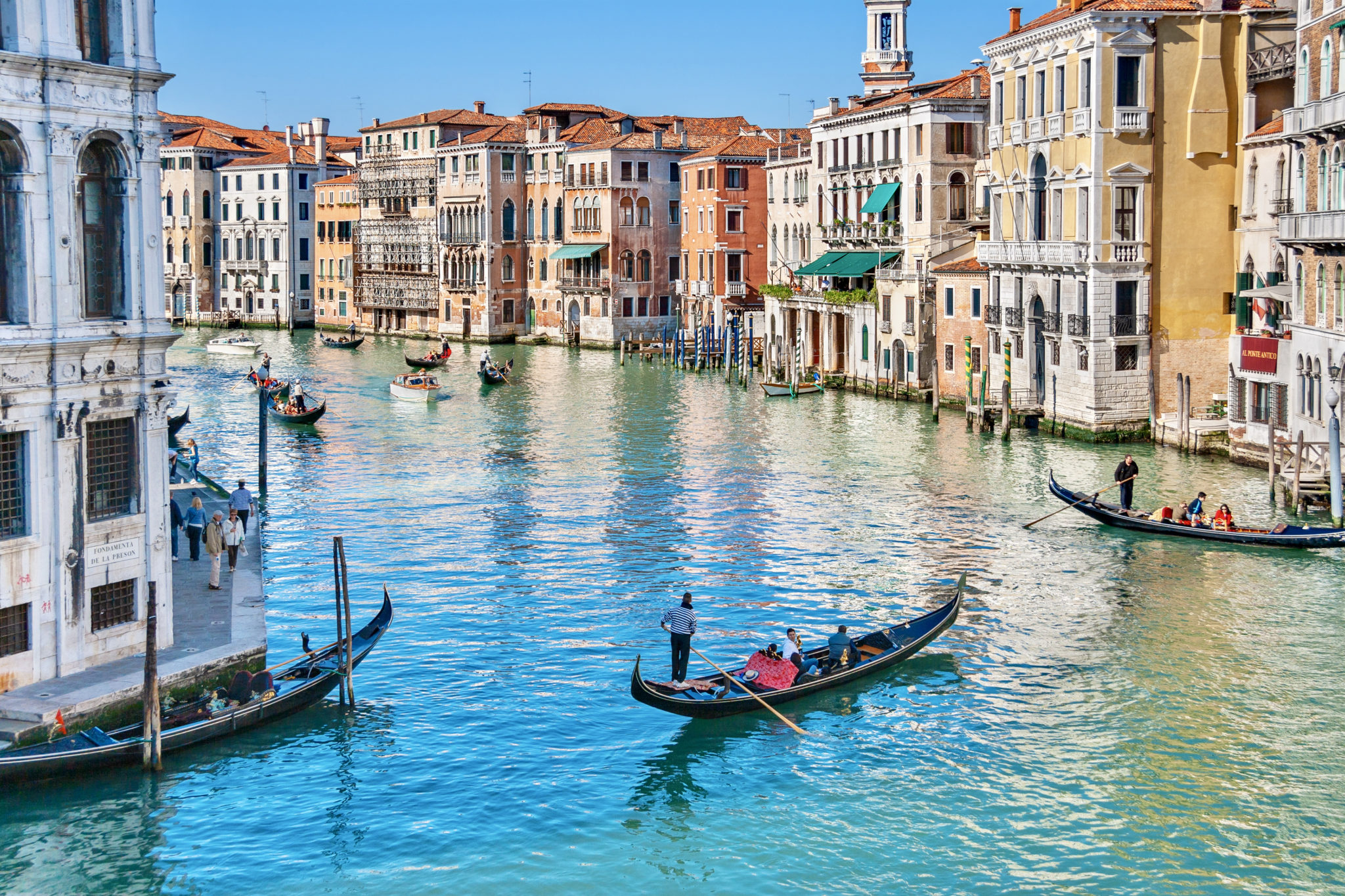 Venice is one of the most singular and beautiful cities in the world. It's a natural movie set, an artist's vision of what a city on the water should look like.
No other place is quite like Venice, with its narrow passageways, crumbling facades, and glistening canals.
Venice isn't just picturesque canals either. As befitting an elegantly decaying place that looks like a dream, it's a dream place for art and architecture lovers. Everything you see is a mix of Gothic, Byzantine, Classical, and Renaissance influences.
READ: Nutshell History of Venice
Ideally, you should visit Venice for several days. Last time I visited, I was there for a week (with a couple day trips).
Still, I know that's not always possible, and you might only have a short amount of time to see Venice. If that's the case, rest assured that you can see the major highlights of Venice in one day.
Venice is a very compact city. It's really a big town, not a real city. You can walk across it in about an hour. Nearly all the major attractions are within a 20 minute walk of the Rialto Bridge or St. Mark's Square.
Most tourists congregate in the popular San Marco area, where you'll find St. Mark's Basilica and the Doge's Palace.
I recommend visiting these popular Venice attraction in the mid-afternoon, instead of first thing in the morning or midday. You'll find fewer tourists then.
Plus, even with just 1 day in Venice, you'll want to explore Venice's other neighborhoods, not just the superstar attractions. One of the best "sites" in Venice is Venice itself.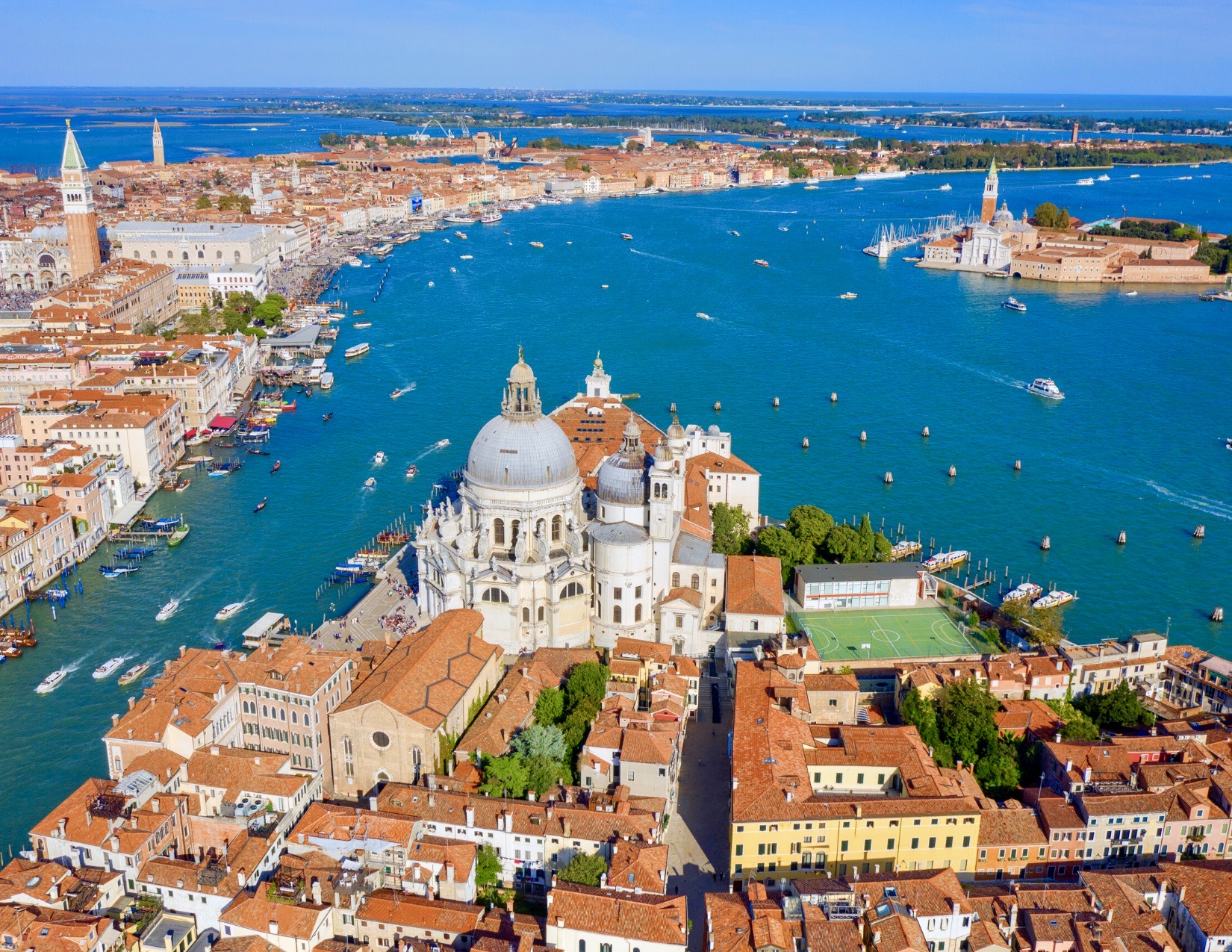 This one day in Venice itinerary assumes that you are already in Venice and ready to explore first thing in the morning. There are plenty of bucket list items on this itinerary. You can skip things if time is short or the pace is too frantic.
Overview Of Venice In 1 Day
Here's a quick breakdown of what you'll see with this 1 day in Venice itinerary:
Leisurely stroll from Piazza San Marco to the Rialto
Enjoy the buzz at the Rialto Bridge & Rialto Market
Head to the San Polo neighborhood, visit either the Frari Church or the Scuola Grande di San Rocco
Head to the Dorsoduro neighborhood, visit a museum of your choice
Visit St. Mark's Basilica
Visit the Doge's Palace
Go on a gondola ride
Drinks at the Hotel Danieli or Palazzo Gritti
One Day In Venice Itinerary: What To See In Venice In A Day
Here is my detailed hour-by-hour breakdown to help you have the most efficient 1 day in Venice.
9:00 AM: Stroll from St. Mark's Square to the Rialto Bridge
After grabbing breakfast or coffee, begin your day in Venice with one of Italy's best strolls — from St. Mark's Square to the Rialto Bridge. Piazza San Marco is Venice's main public square.
READ: Walking Tour of Central Rome
It's lined with some of Venice's most important landmarks. (You'll come back for those mid-afternoon.) If you need some caffeine, you could stop in the famous Caffe Florian.
If you walk between San Marco Campanile and the Doge's Palace toward the water, you'll find yourself on the Riva degli Schiavoni. Stop there to admire Venice's pretty waterfront promenade.
Then zigzag your way through Venice's backstreets toward the Rialto area. The inland route is more fun and less crowded than walking along the Grand Canal.
You'll wind through narrow lanes with cute shops and boutiques. The walk takes 30-45 minutes.
Deep in the backstreets of San Marco you'll find the magnificent Palazzo Contarini del Bovolo. It's a 15th century palace boasting a stunning scala or spiral staircase. It's made of brick and marble and runs up the side of the palace.
From the top most terrace you're treated to a fine view over Venice's rooftops. You can see the domes of St. Mark's and La Salute. Click here to book a ticket for the palazzo online.
Another great place for views is the Fondaco dei Tedeschi. It's a luxury retail space near the Rialto Bridge with a rooftop terrace. It offers up the very best views of Venice.
The terrace is free. But you do need to reserve a 15 minute time slot for entry.
10:15 AM: Rialto Bridge & Rialto Market
After catching the views at the Fondaco, stroll over the Rialto Bridge. It's one of the world's most famous bridges.
The Rialto Bridge connects the sestieri (neighborhoods) of San Marco and San Polo. There's been a bridge there for most of Venice's history.
The present Rialto Bridge was built between 1588-91 by an obscure architect named Antonio de Ponte. He beat out Michelangelo, who also submitted a design for the competition. In the 15th century, shops were added to the bridge, inspired by the Ponte Vecchio in Florence.
The Rialto Fish Market is worth a visit too, You can't miss it; you'll smell the fish. Although it's modern, the building has nice Gothic arches and carved capitols.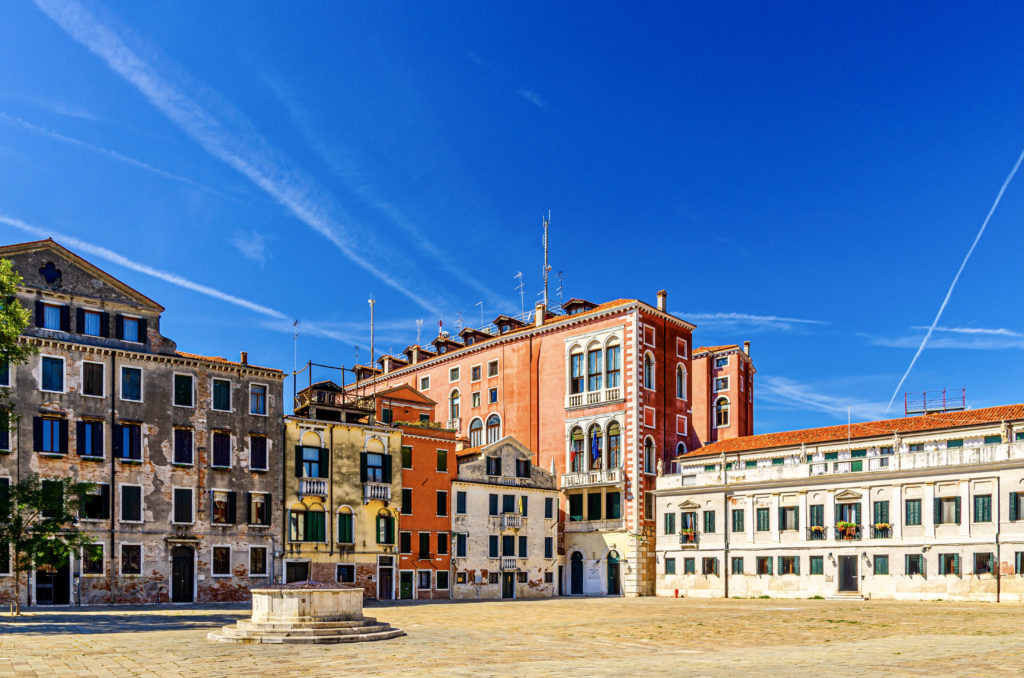 11:00 AM: San Polo
Next, cross the Rialto Bridge and make your way to Venice's San Polo neighborhood. This district is a quaint maze of narrow lanes. It's less touristy than the San Marco and Rialto areas.
You'll find historic churches, pretty canals, and artisan shops. This is a good place to pick up souvenirs, and much cheaper than the Rialto.
There are plenty of eateries in San Polo too, if you want to come back later for dinner.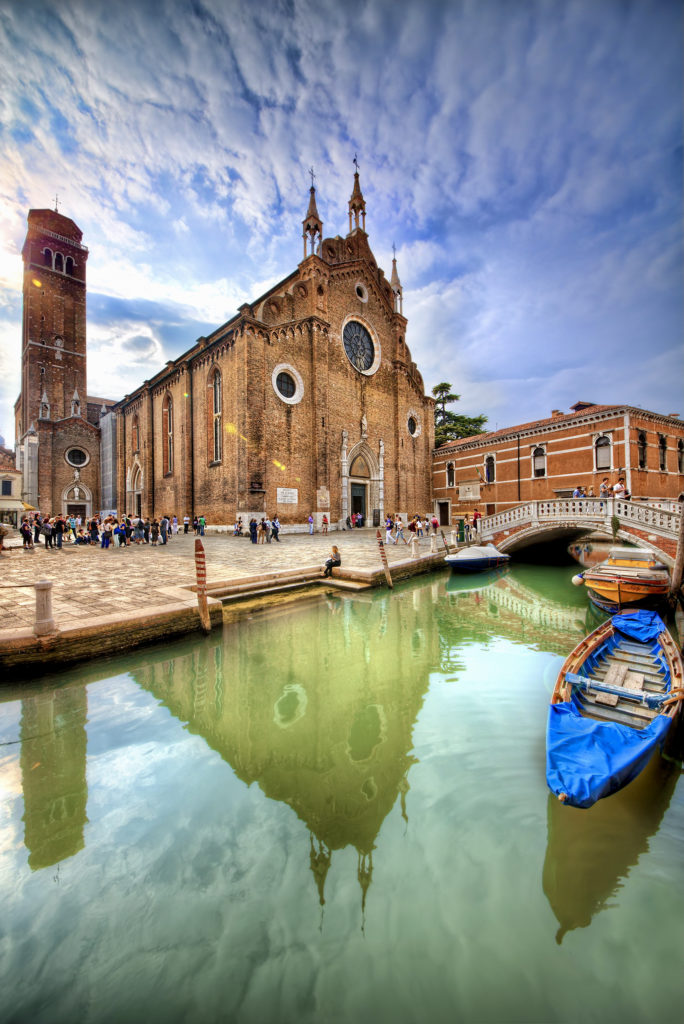 Santa Maria Glorioso dei Frari
Be sure to tour the Basilica of Sant Maria Glorioso dei Frari, known as the Frari. It's an immense Gothic basilica. The Frari is second largest church in Venice after St. Mark's Basilica, with the status of a minor basilica.
Inside, you'll find important masterpieces by Titian and Bellini.
There are also some ornate tombs of famous Venetians, including the mausoleums of Titian and sculptor Antonio Canova.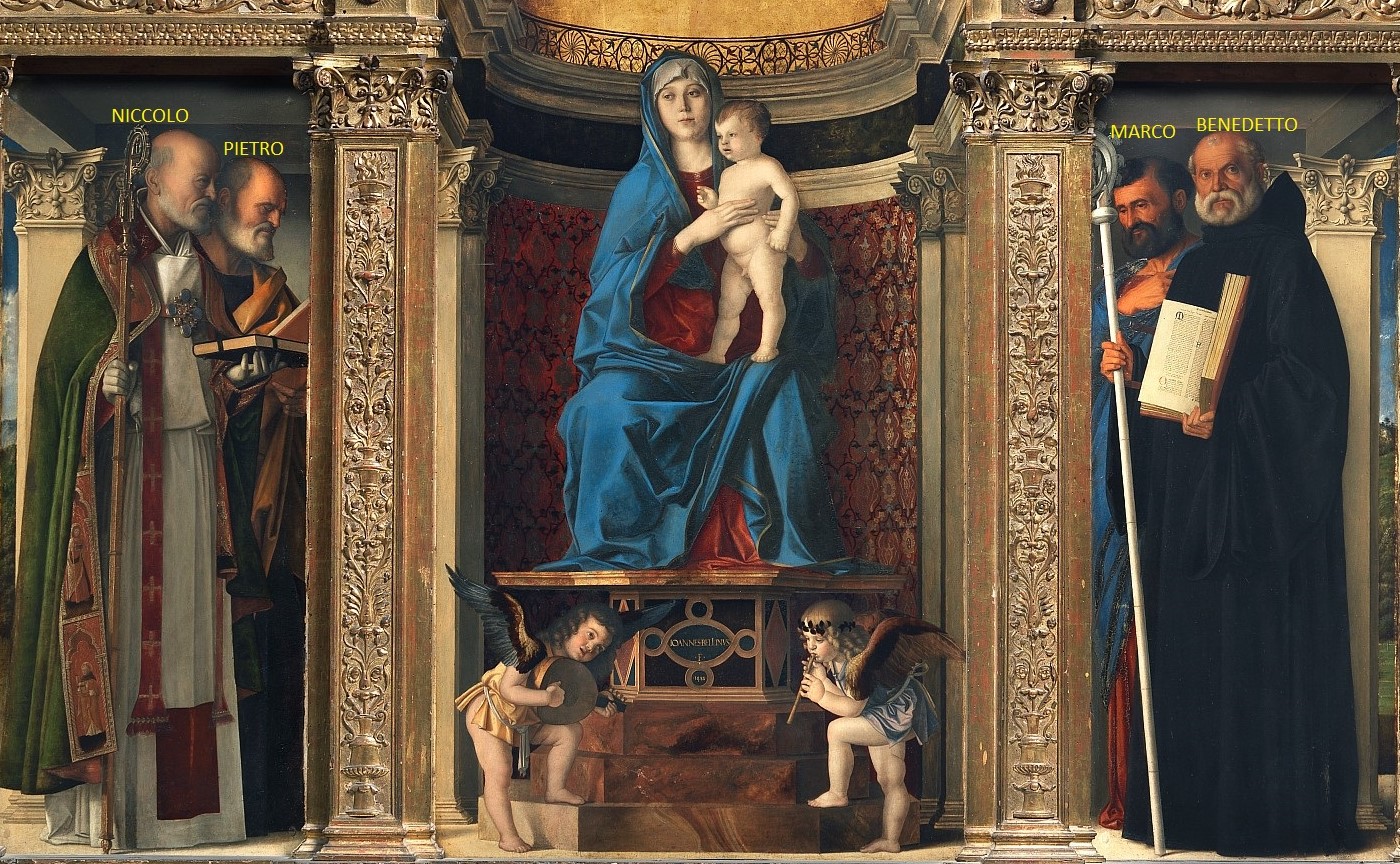 The three paintings you should be sure to admire are Titian's Assumption of the Virgin, Titian's Pesaro Madonna, and Bellini's Madonna and Child with St. Nicholas of Bari, Peter, Mark, and Benedict.
The latter is also known as the Frari Triptych or Pesaro Triptych. It's one of the seminal works of Early Renaissance painting.
Here's my complete guide to the Frari Church. You can book a guided walking tour of San Polo and the Frari. You can also book a guided art and architecture tour of the area.
Scuola Grande di Rocco
If you would rather visit a museum than a church, you have a fantastic option in San Polo — the absolutely breathtaking Scuola Grande di San Rocco.
The museum was the seat of the Scuola of the Brotherhood of San Rocco. They were a social club of wealthy Venetians dedicated to charitable works.
The museum is decorated wall to wall with paintings by Venetian Renaissance painter Tintoretto. His style combines Michelangelo's draftsmanship and Titian's use of color.
Tintoretto's fresco cycle in the Chapter Room is considered the "Sistine Chapel of Venice." Tintoretto spent the last two decades of his life slaving away on this fresco cycle.
READ: Guide To the Sistine Chapel in Vatican City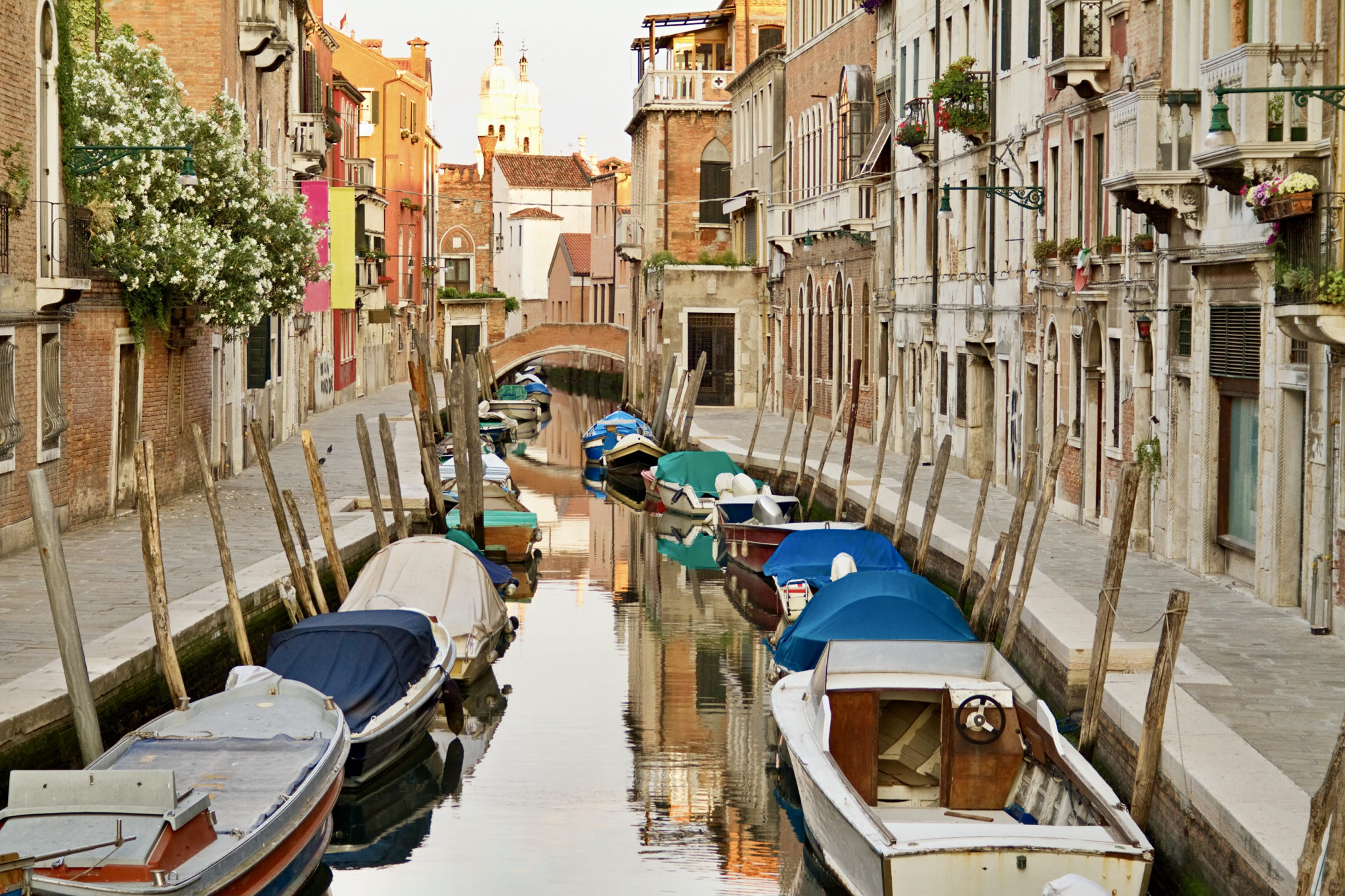 12:00 PM: Dorsoduro
Next, wander into and around the beautiful Dorsoduro district. It's located across the Grand Canal from San Marco and borders Santa Croce and San Polo to the north.
The Dorsoduro is probably Venice's most picturesque neighborhood, so you should definitely put it on your one day in Venice itinerary. Plus, Dorsoduro is home to some of Venice's best attractions.
Aside from being flat out lovely, Dorsoduro is packed with Venice's best museums. If you're an art lover, pick from one of these three museums: (1) Galleria dell'Accademia; (2) the Peggy Guggenheim Museum; or (3) Ca' Rezzonico.
You'll only have time for one. I tell you about each of them below.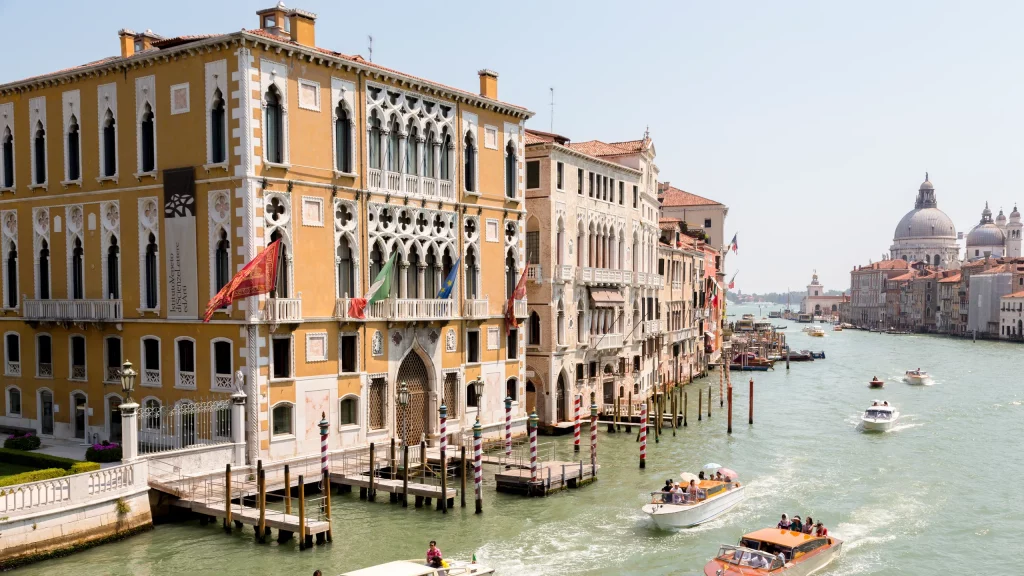 Galleria dell'Accademia
The Accademia is housed in the former Santa Maria della Carita church and convent complex. The museum was built, in part, by famed Italian Renaissance architect, Andrea Palladio.
The Accademia houses the world's most important collection of Venetian painting, comparable to the Uffizi Gallery's collection of Florentine works. The paintings are displayed in chronological order.
You start your visit in the 14th century and end with Titian in the 16th century. The gallery has seminal pieces by Veronese, Titian, Tintoretto, Tiepolo, Bellini, Canaletto, Mantegna, and Giorgione.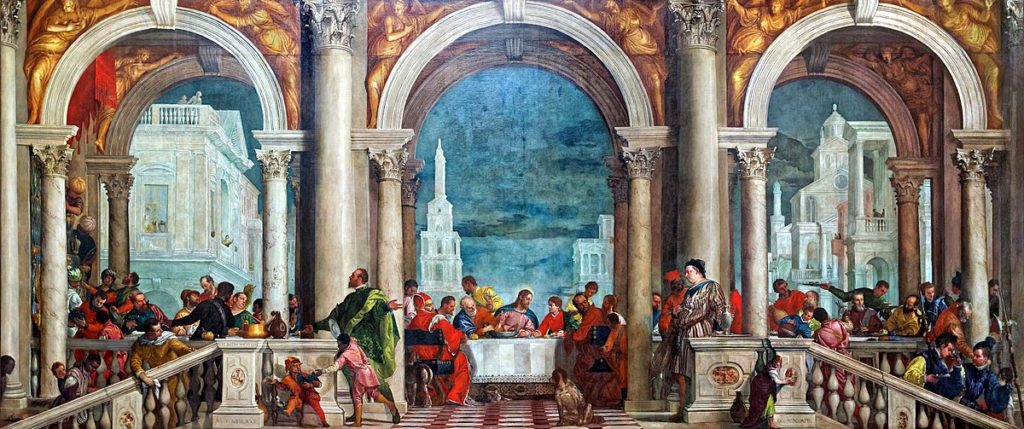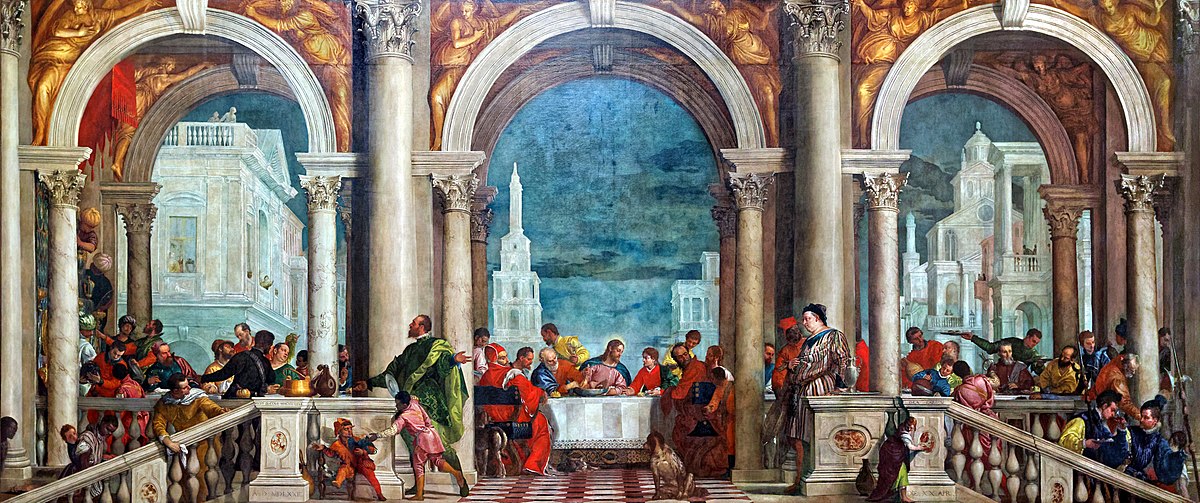 The museum also owns one of the world's most important drawings, the Vitruvian Man by Leonardo da Vinci. But it's so fragile that it's rarely on display.
Here's my complete guide to visiting the Galleria Accademia.
You can book tickets for the Accademia online here. You can also book a guided tour of the Accademia and the Dorsoduro neighborhood.
Peggy Guggenheim Museum
Your second museum option is the Peggy Guggenheim Museum. This fantastic museum is housed in the beautiful Palazzo Venier dei Leoni on the Grand Canal. It's one of the world's best small museums.
Virtually every art work on display is a seminal work of 20th century, compiled by American expat Peggy Guggenheim. Her collection includes works from the major movements of Cubism, Surrealism, Futurism, and Abstract Expressionism.
There's an entire room dedicated to her beloved Jackson Pollock, an artist Guggenheim "discovered." You can see works by Picasso, de Chirico, Vassily Kandinsky, Joan Miro, Paul Klee, Max Ernst, Magritte, Willem de Kooning, Salvador Dali, and Alexander Calder.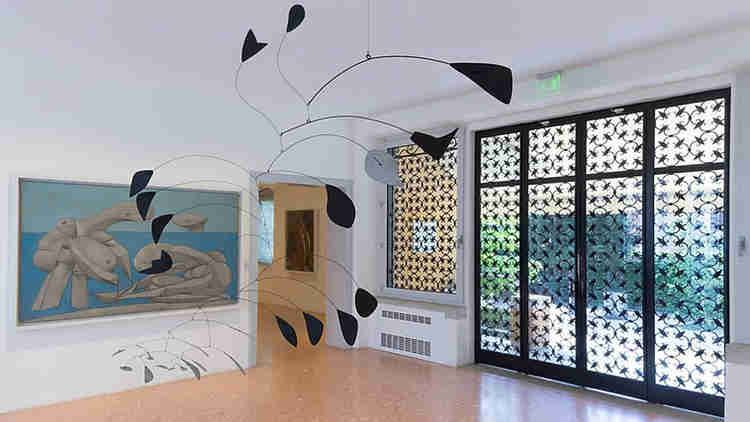 Click here to purchase an entrance ticket. Click here to book a private tour of this extraordinary collection of art.
If you opt for the Guggenheim Museum, stroll 5 minutes east to visit the Basilica of Santa Maria della Salute. La Salute is a Venetian jewel of Baroque architecture.
La Salute's most eye catching features are its exuberant statuary and crown-like dome. You'll also find some paintings by Venetian stars Titian and Tintoretto.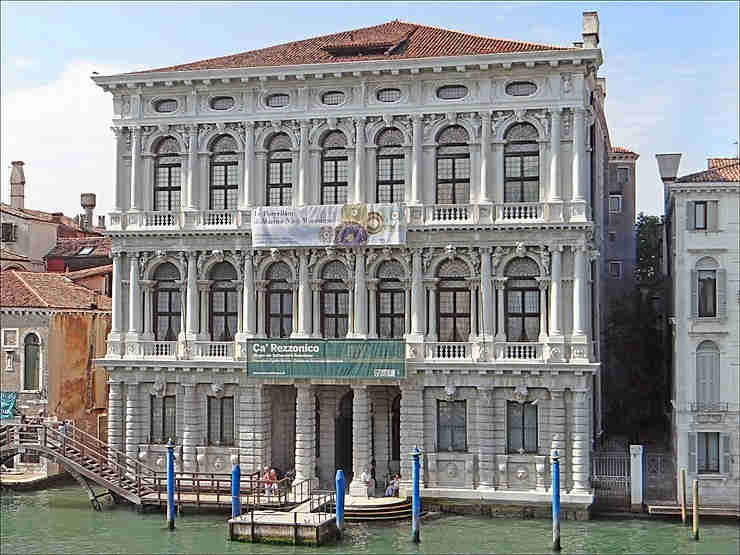 Ca' Rezzonico
Your third choice for museums is the specialty museum, Palazzo Rezzonico. The palace was built by Baldassarre Longhena, Venice's greatest Baroque architect.
Inside the palace, you'll find beautiful furnishings, Murano glass chandeliers, a Throne Room, and a Grand Ballroom.
The Palazzo Rezonnico museum is a shrine to 18th century Venetian artists. This period in history is known as the "Age of Decadence." You'll find paintings and frescoed ceilings by Tiepolo, Longhi, Canaletto, Guardi, Molinari, and Lazzarini.
Click here to book tickets online.
When you're done museum-ing, stroll across the Accademia Bridge, and back to St. Mark's Square. The bridge is a great spot to take photos of the Grand Canal.
2:30 PM: St. Mark's Basilica
It's time, finally, to see the #1 attraction in Venice. St. Mark's Basilica is an astonishing tour de force of Italo-Byzantine architecture. Consecrated in 1093, it's one of the world's most famous churches.
St. Mark's is free to visit, if you're willing to endure long lines. But you can skip these lines if you make an advanced reservation online for a small fee.
I highly advise it. You don't want to spend your 1 day in Venice waiting in lines. You may also want to opt for a guided tour that includes skip the line access.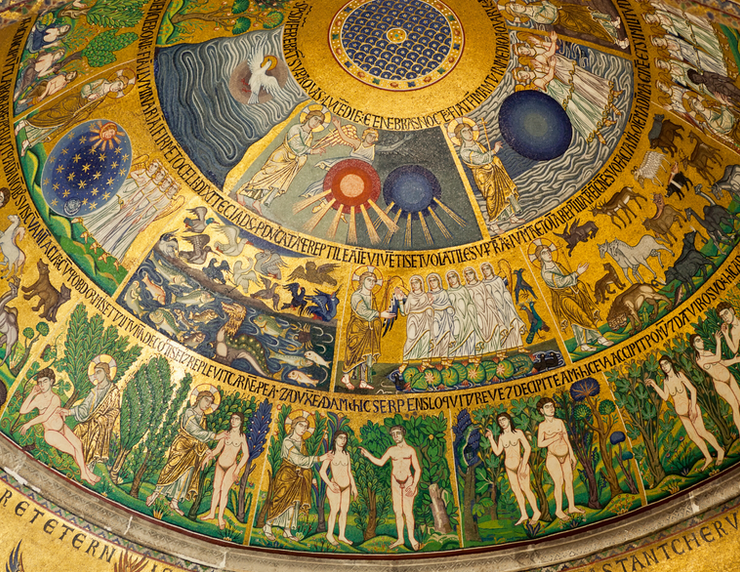 Click here for a 2 hour guided tour of the magnificent basilica. This 3 hour guided tour gives you combo access to St. Mark's, the terrace, and the Doge's Palace. You may also want to op for an after dark tour of the Basilica where you have access to some secret spots you can't see on a day tour.
St. Mark's was built primarily to house the relics of the evangelist St. Mark. It also served as the private chapel of the doge, the constitutional monarch of the Venetian Republic.
The church has a unique and eclectic mix of styles and materials. Just as Venice is like no other city in Europe, St. Mark's is like no other church in Europe. Its art and architecture come from the Byzantine world.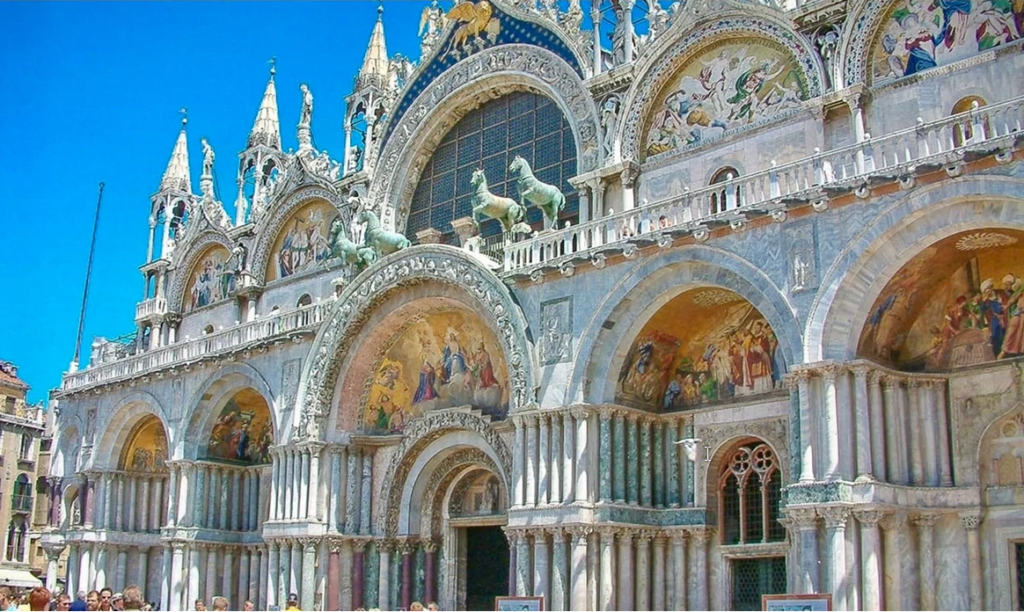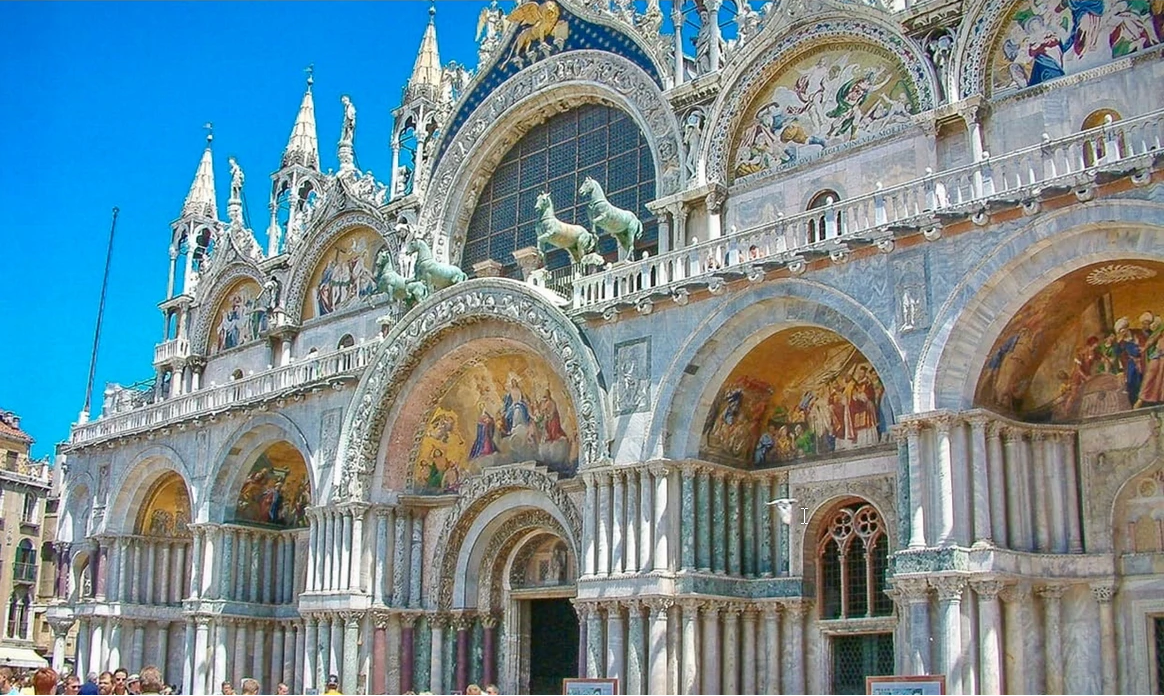 Inside, the basilica is a golden extravaganza of mosaics. 90,000 square feet of mosaics are symbolically concentrated high above in the celestial world. The oldest mosaics in St. Mark's date back to 1070, telling Old Testament stories.
There are a few stops along the visitor walking path that you have to pay a few euros to visit. It's definitely worth it to cough up the cash for the Pala d'Oro.
It's an elaborate Gothic altar made of gold and precious jewels. The panel is universally considered the most refined expression of Byzantine art.
Also head upstairs to the Loggia dei Cavalli, or Balcony of the Horses, for around 5 euros. This is where you'll find the Triumphal Quadriga — the four beautiful bronze horses of St. Mark. From the observation balcony, you'll have stunning views over Venice.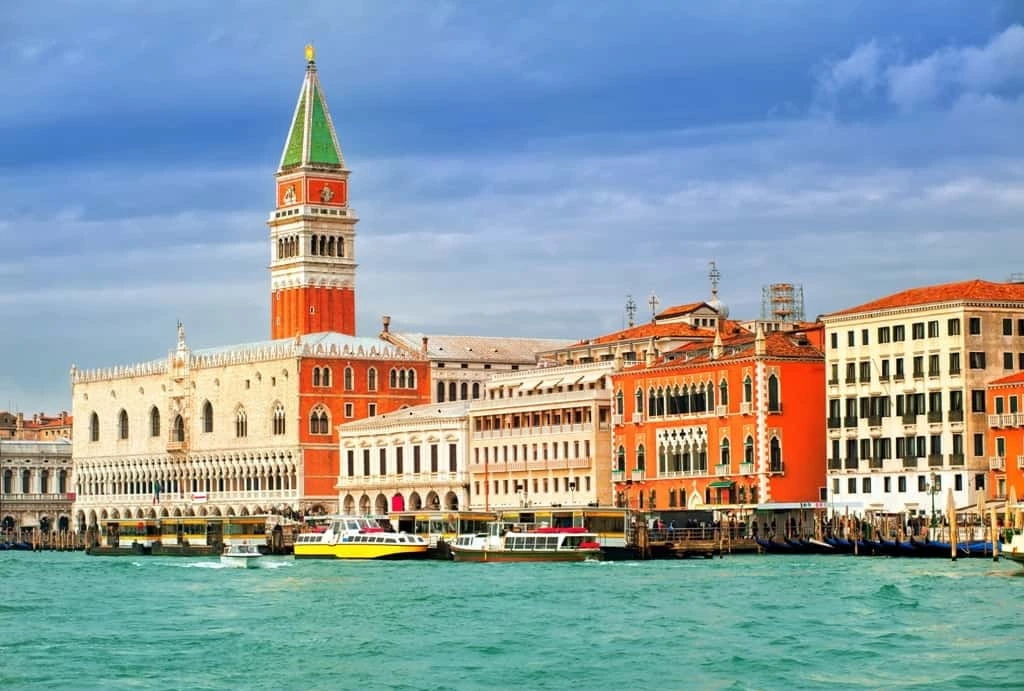 4:00 PM: Doge's Palace
The next stop on your 1 day in Venice itinerary is the Doge's Palace or Palazzo Ducale, one of Venice's most iconic landmarks. The pink and white marble Gothic-Renaissance building was the official residence of the doges, who ruled Venice for more than 1,000 years.
You'll need to pre-book your tickets. If you didn't pre-book, try buying tickets at the Correr Museum on Piazza San Marco. The ticket line at the Doge's Palace will be too long.
You enter the palace via a grand courtyard. Head inside and ascend the Golden Staircase, Scala d'Oro.
It's one of the world's most richly decorated staircases. From the staircase, you'll have two views: one of the majestic courtyard of the Doge's Palace and another of the Bridge of Sighs.
Inside the grand interior are some true masterpieces of Renaissance and Venetian art. Be sure to see Veronese's Rape of Europa and The Triumph of Venice, paintings and ceilings by Tintoretto and Veronese, and Tiepolo's Neptune Bestowing Gifts upon Venice.
The Doge's Palace also has the world's largest oil painting Tintoretto's Il Paradiso. It dominates the Great Council, which is the the main hall of the palace.
If you buy tickets for the special Secret Itineraries Tour, you'll go beyond the public rooms and pass into the private chambers, judges' chambers, interrogation rooms, and prisons.
You'll see the cell of the infamous ladies' man Casanova, who made a miraculous escape. And you'll walk across the Bridge of Sighs where prisoners took their last glances of Venice through tiny windows and "sighed."
Click here to book skip the line tickets for the Doge's Palace.
If you haven't purchased them in advance, you can try buy same day tickets at the palace. But there will be long lines. You can also pop over to the Correr Museum in St. Mark's Square because it sells tickets too.
This guided tour of the Doge's Palace, which I took my self, gives you an overview of the Renaissance art, a peak at the prisons, and a walk across the Bridge of Sighs.
5:30 PM: Gondola Ride
The early evening is the perfect time to take a gondola ride, if you are so inclined. A gondola ride ranks among one of the most dreamed-about experiences for travelers. But the image of a singing gondolier may be more Hollywood than reality.
Should you go on a gondola ride? Is a gondola ride is really worth it?
It depends. It's a very touristy thing to do, but then Venice is a touristy place in general.
I've been to Venice and taken a gondola ride at night, which I confess seemed pretty darn romantic. A gondola ride gives you a different perspective on Venice.
It allows you to experience Venice from its waterways and no one is blocking your view. It's a bucket list experience in Italy.
I've also been to Venice and skipped the gondola ride. While undeniably a unique experience, gondolas are very expensive. So whether you take a gondola ride may depend on your budget.
There are official set prices for 30-60 minute rides. So don't bother negotiating. Gondolas can hold six people.
You can always recruit fellow travelers to share the cost. Here's a handy guide to the best gondola ride options in Venice.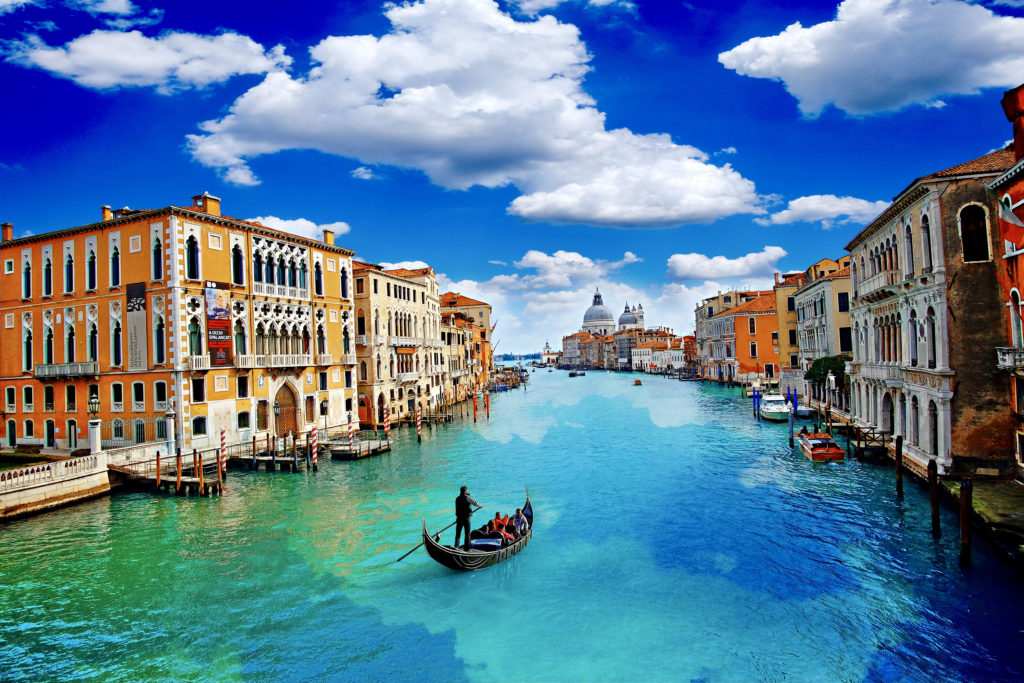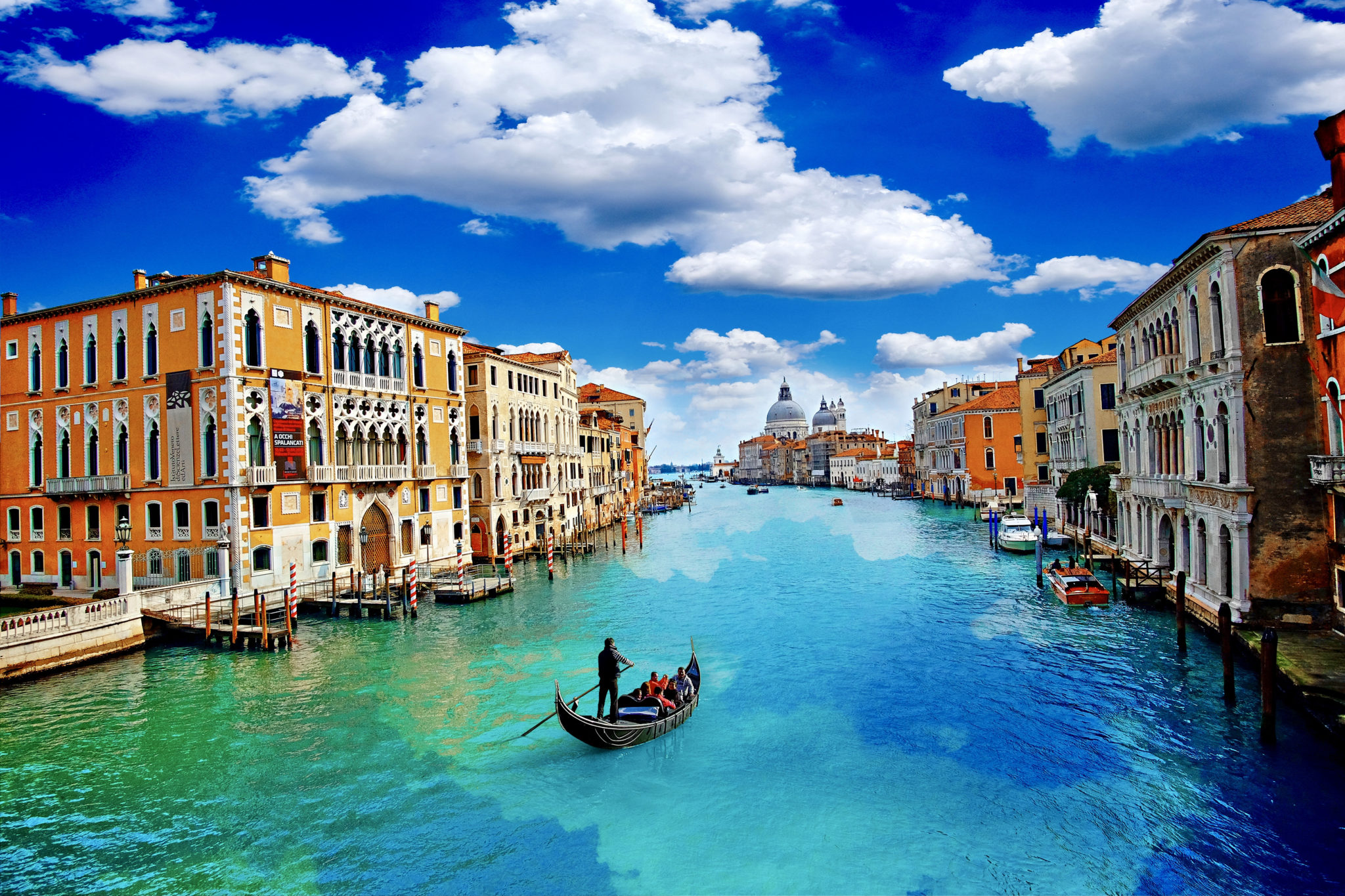 Here are some of the sample gondola rides you can go on:
As an alternative to a gondola ride, take a traghetto. Traghettos were created for the locals to cross the Grand Canal. In a traghetto, you stand with up to 12 other people.
You can find the traghetto stations on Google Maps. It only costs 2 € to go one way. It can be an efficient way to see sites on the Grand Canal easily. Click here for information on stations, times, and fares.
Better yet, if you're up for it, you can learn to row a gondola yourself with Row Venice. My group did this once in Venice and it included a cicchetti bar crawl in Cannaregio. Divine!
You can also take a more serious rowing lesson.
Another way to hit the water is to take a Vaporetto down the Grand Canal, in the later afternoon for softly lit views.
Hop on Vaporetto #1, the most popular water bus. That vaporetto zigzags up the Grand Canal from St. Mark's to the Lido, with 21 stops in an hour.
7:00 PM: Cocktails at the Hotel Danieli or the Gritti Palace
Ah, it's time to relax with a canal-side cocktail. Choose either the Gritti Palace or the Hotel Danieli.
The Palazzo Gritti is a luxury hotel. It's chock full of Venetian antiques, oriental rugs, and spectacular Murano glass light fixtures. It has the perfect canal side bar.
Perched on the hotel's roof top, the Restaurant Terrazza Danieli is a magical location. It's right on the Riva degli Schiavoni, overlooking the Grand Canal, the Doge's Palace, and the Lido.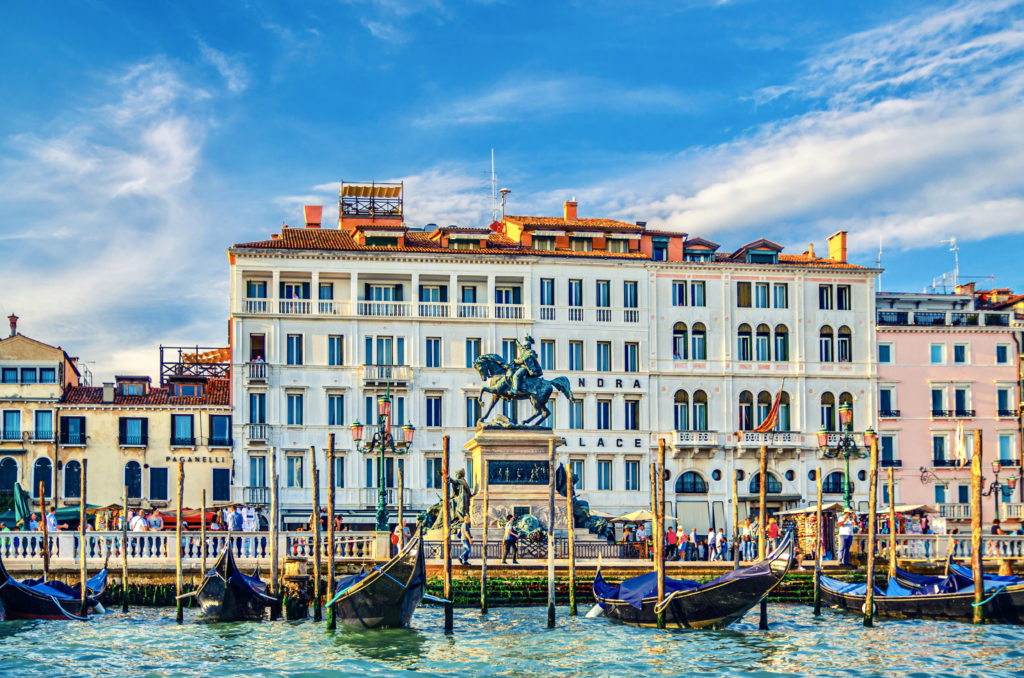 If you want to skip cocktails, take a stroll along the Riva degli Schiavoni. It's a long lagoon edge promenade stretching from Piazza San Marco to the Arsenal in the Castello district.
Be forewarned, while the Riva is picturesque, it's usually very crowded. If it's not too late, you might be better off with a post-dinner stroll.
You could also opt to take a 2-3 hour guided evening walking tour. Venice looks different at night when the day trippers have left.
9. 8:00 PM: Dinner
For dinner on your last day in Italy, pick a restaurant according to your preferred location.
Try Bistro de Venice (San Marco), Al Covo (Castello), Trattoria Antiche Carampane (San Polo), Locanda Monti (Dorsoduro), L'Orto dei Mori (Cannaregio), or All'Anforna (Sant Croce) Make reservations!
If you're a classical music fan, consider attending a concert at the Renaissance Church of Santa Maria dei Miracoli in Cannaregio. Covered in polychrome marble, it's also dubbed the "marble church." The acoustics are perfect.
Alternatively, you could book a ticket for a Baroque music concert in the 17th century Church of San Vidal
Tips For Spending One Day In Venice
1. Is One Day In Venice Enough?
To explore the primary landmarks in Venice, one day in Venice is sufficient. But it will be rushed, for sure.
You won't have time to visit all the magnificent palaces, churches, and museums in 1 day in Venice. But you can check off popular tourist attractions with no problem and get a sense of the magic that is Venice.
In general, I think 2 days in Venice is more ideal. Last time I was in Venice, I was there a week and never got bored.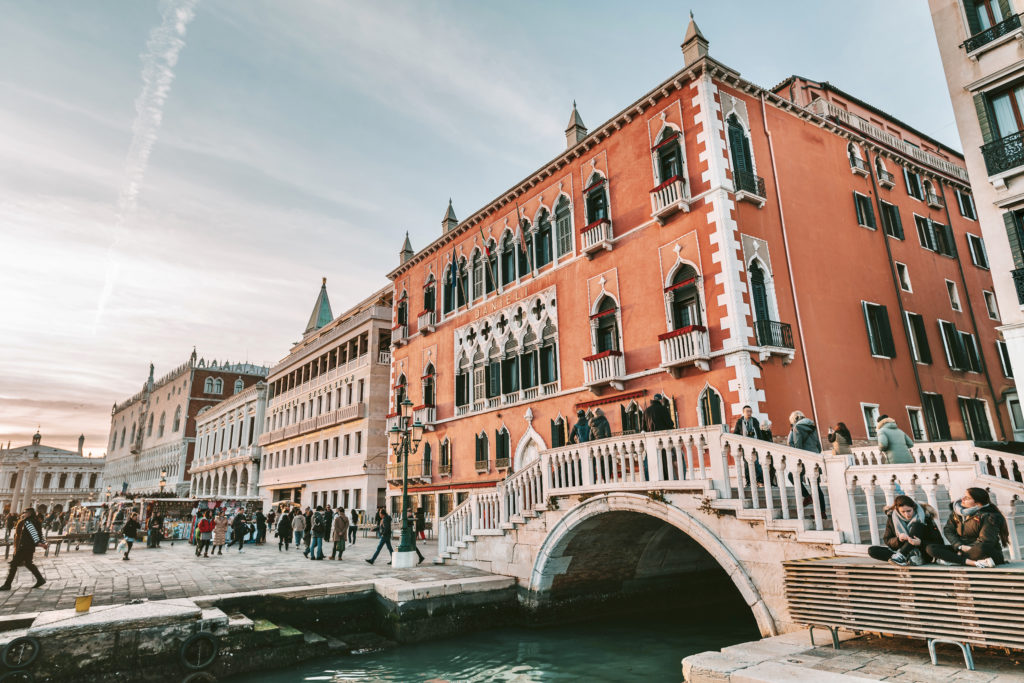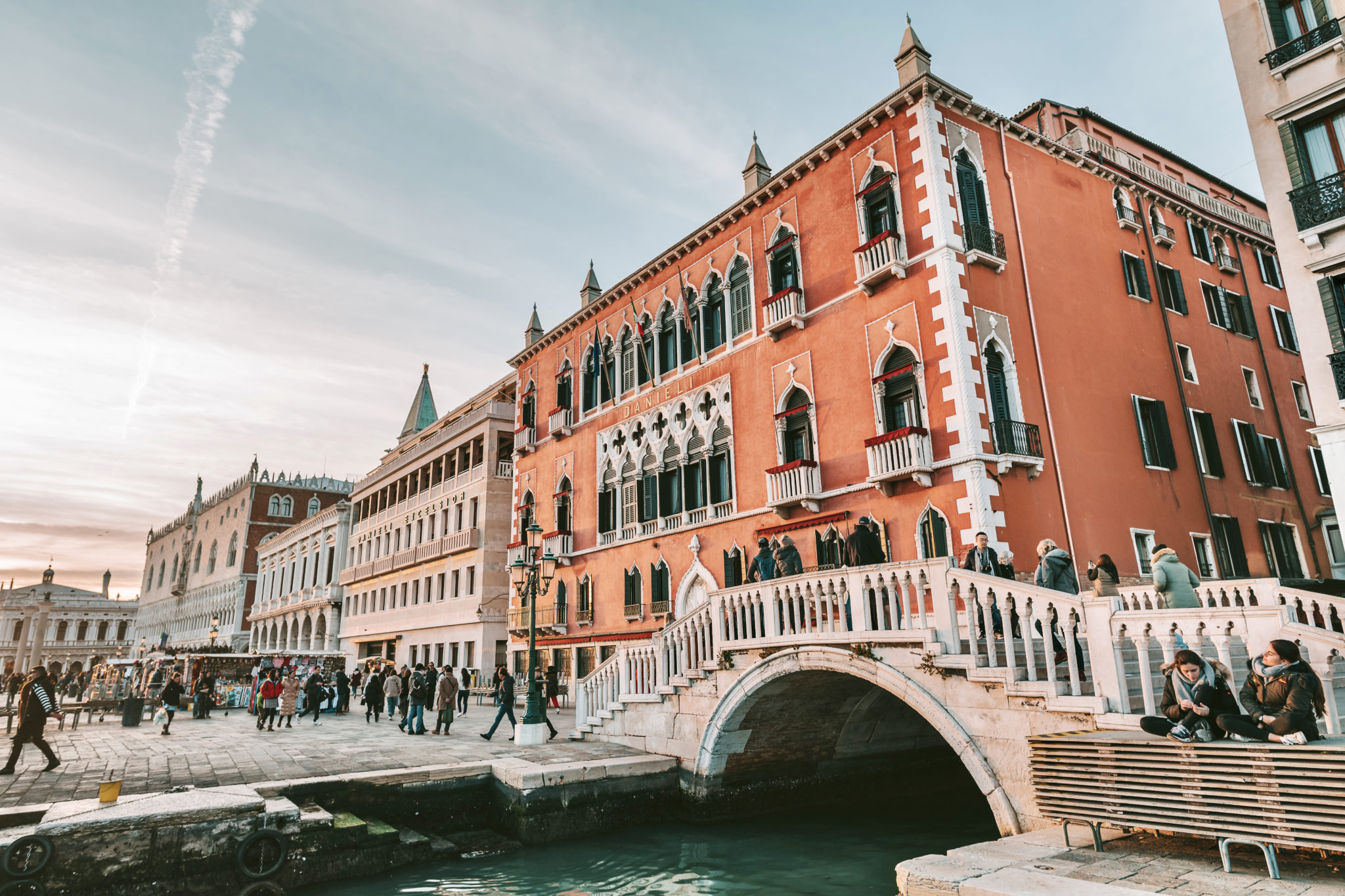 2. Where To Stay in Venice
I've stayed in many different places in Venice — in the Rialto, Dorsoduro and Castello — in both hotels and Air Bnbs. Be aware that because Venice is such a dense city, the hotel rooms will be smaller than usual.
If you want a real luxury hotel, opt for Gritti Palace (elegance and views of the Grand Canal) or the Hotel Danieli (opulent Venetian rooms with a rooftop terrace). If you don't stay there, I highly recommend you visit for a cocktail or brunch.
If you want a luxe hotel in the center of things, try St. Regis (unrivaled terrace suites above the Grand Canal), Aman Venice (my fave, you'll feel like an aristocrat), or Bauer Palazzo (elegant Venetian design).
For a cute boutique hotel, try the Novecento, the Palazzo Venart, or the Hotel Bucintoro.
The Novecento Boutique Hotel is a stylish hotel tucked away in a quiet spot just 10-15 minutes from San Marco.
The Palazzo Venart is a gorgeous hotel on the Grand Canal, which comes complete with Renaissance frescos and marble fireplaces. The Hotel Bucintoro is nautically themed and offers pretty views of the lagoon.
If you'd like to stay off center for some peace and quiet, try the Belmond Cipriani on the island of Guidecca. This is where the Bellini cocktail was invented.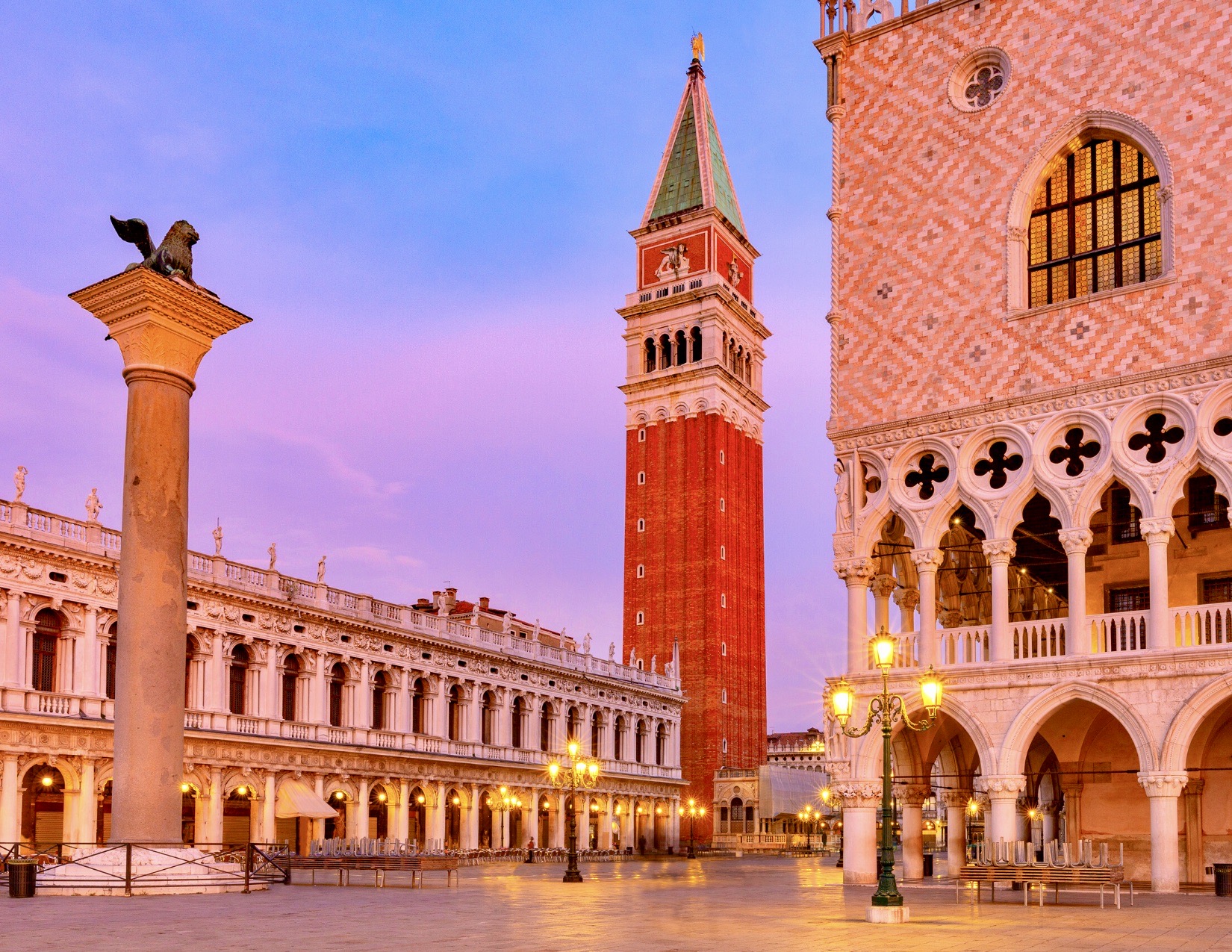 You can also try San Clemente Palace Kempinski on San Clemente island or Al Pone Antico in Cannaregio.
3. Special Venice Rules
✔ Don't feed the pigeons on St. Mark's Square. It's illegal.
✔ Wear comfortable shoes. High heels are a terrible footwear option because of Venice's uneven cobbled streets.
✔ There are no roads or cars in Venice. You either have to hoof it or take a vaporetto, though Venice is very walkable. The main vaporetti is #1, which stops 13 times between Piaza San Marco and Piazzale Roma. Bikes aren't allowed in Venice either.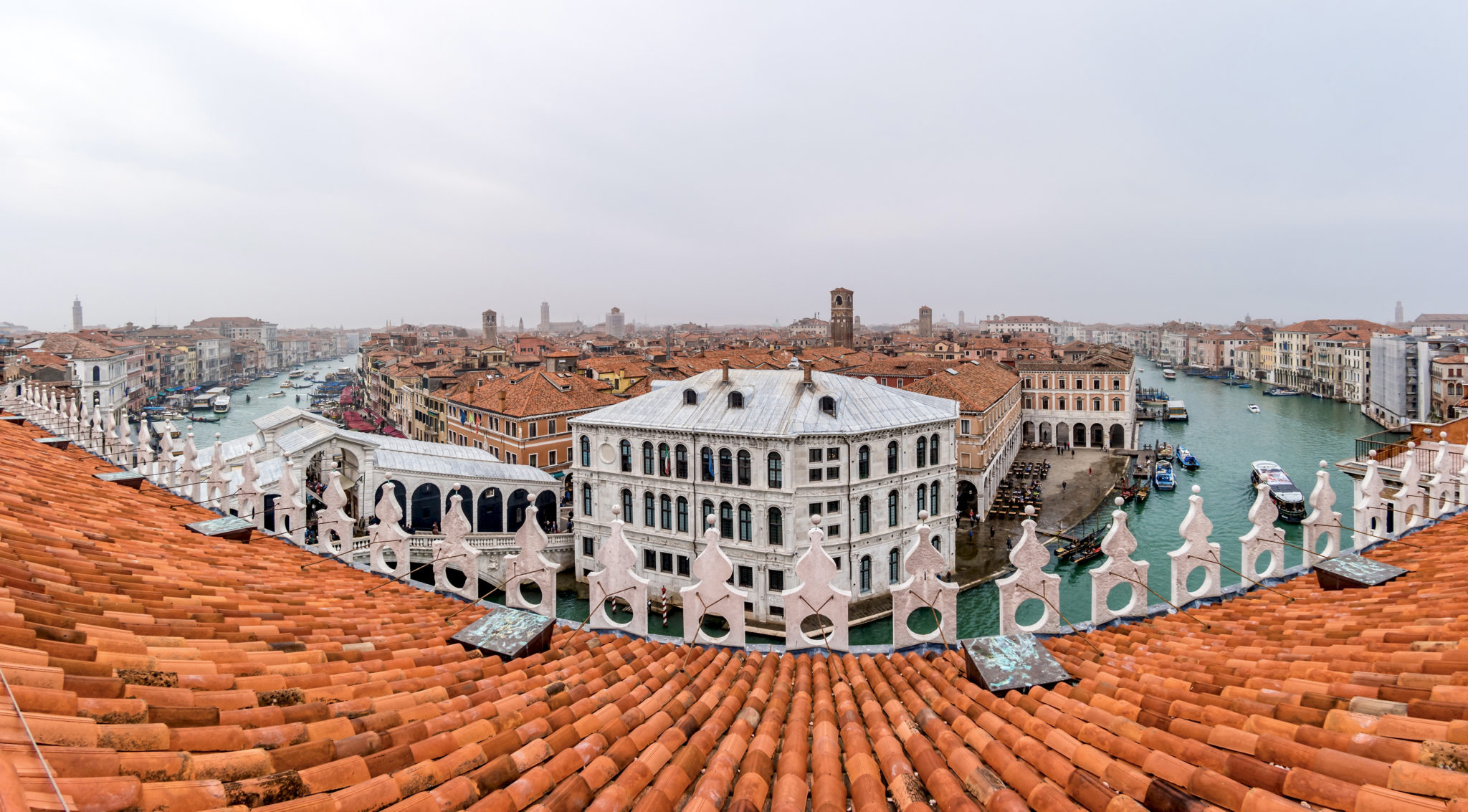 ✔ If you arrive at one of Venice's two airports, and your budget can handle it, reserve a water taxi in advance to take you to your hotel. Then, you won't be dragging bags around Venice's busy cobbled streets.
✔ For 1 day in Venice, consider purchasing the Venice Pass. It includes transportation, entry to the Doge's Palace, a shared gondola ride, and a Venice audio guide. You also qualify for 10% discount on other attractions in Venice.
✔ You're forbidden from entering Venice's churches in "inappropriate attire." That means shorts, sleeveless tops, cropped tops, and skirts above the knee are banned.
✔ Don't visit Venice in the summer. It's simply too hot and crowded. The shoulder season is ideal.
4. How To Get Around Venice
The best way to get around Venice is on foot. Venice is relatively small. You can traverses the entire city in 30 minutes. But you can also use the vaporetto to get around.
5. How To Take the Vaporetto
I admit I found the vaporettos slightly confusing. But I am directionally challenged and not a great map reader.
The vaporetto is a good way to ride down the Grand Canal or get someplace further afield like the Lido.
You can get a vaporetto ticket from an ACTV, the local transit authority, or at a Hellovenezia ticket outlet. There's also a touch screen ticket booth at most larger Vaporetto stations, such as the Rialto Bridge, Piazza San Marco, and Ferrovia station. That's what I have used.
You can also buy tickets at most tobacco shops and newsstands. If you download the AVM Venezia app, you can buy and validate tickets with your smart phone.
Whether you buy a pass or single ticket, be sure to validate it at the machine before boarding.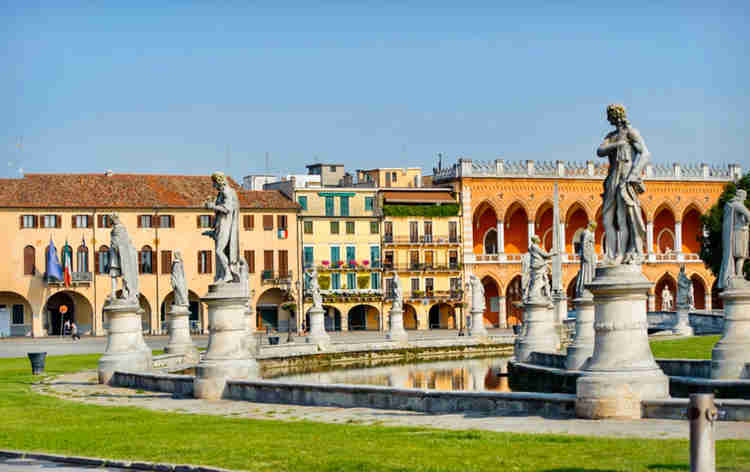 6. More Than One Day In Venice?
If you have more time in Italy, Venice is a great base for day tripping, as I found out. Here are the best day trip options for every type of traveler:
1. Padua
In Padua, you'll find one of Italy's wonders — the UNESCO-listed Scrovegni Chapel. Wallpapered with exquisite frescos by Giotto, the chapel is one of the world's greatest art works.
If you love Renaissance art, Padua should be your #1 day trip from Venice. Click here to book a day tour to Padua from Venice.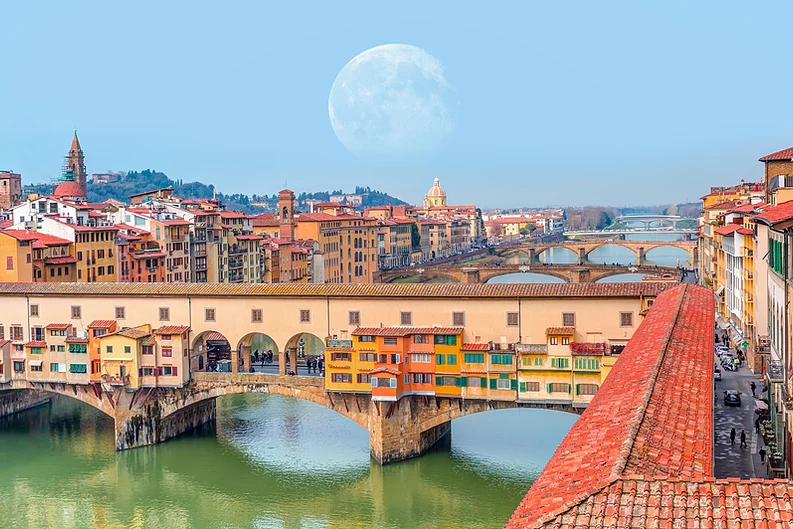 2. Florence
Florence is a bit far afield from Venice. But if you hop on a high speed train, you can take a day trip to one of the most beautiful towns in Italy.
Florence is an art lover's paradise, with the world's best Medieval and Renaissance art. There are endless museums, piazzas, and gorgeous attractions to keep you busy.
I've written almost 30 articles about Florence. You can check them out here on my Florence page.
3. Verona
Fair Verona is for romantics and medievalists. It's a pretty Italian town full of red and peach colored medieval buildings and Roman ruins.
Stroll through its picturesque plazas, stand on Juliet's balcony, and tour the Roman Arena. Be sure to book a skip the line ticket for the arena.
If you like a guide to beautiful Verona, you can go on this popular full day guided from Venice to Verona.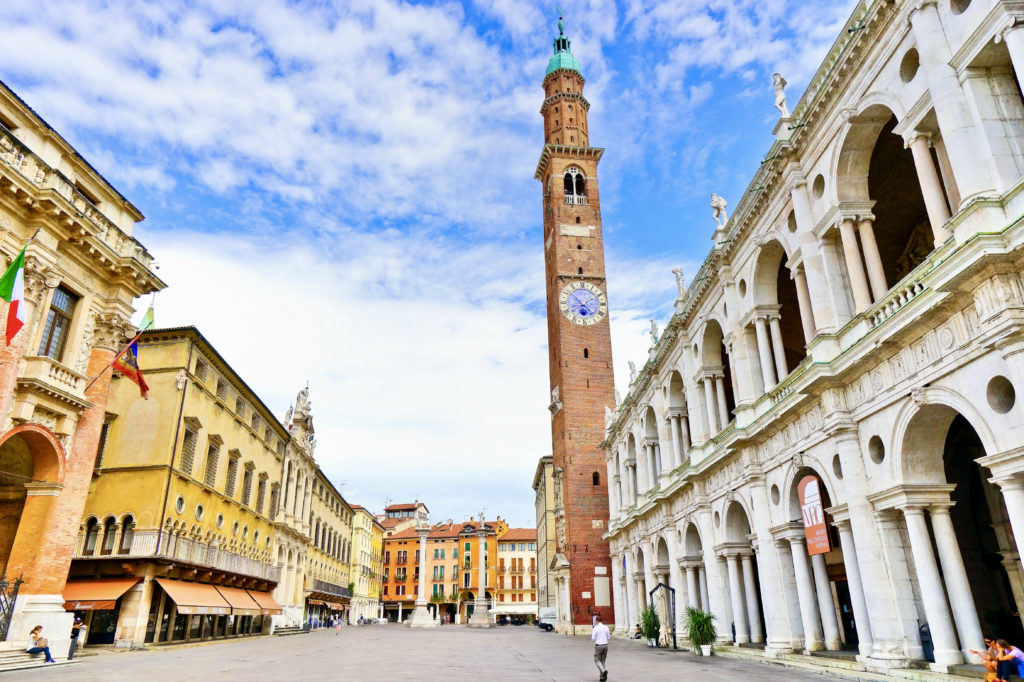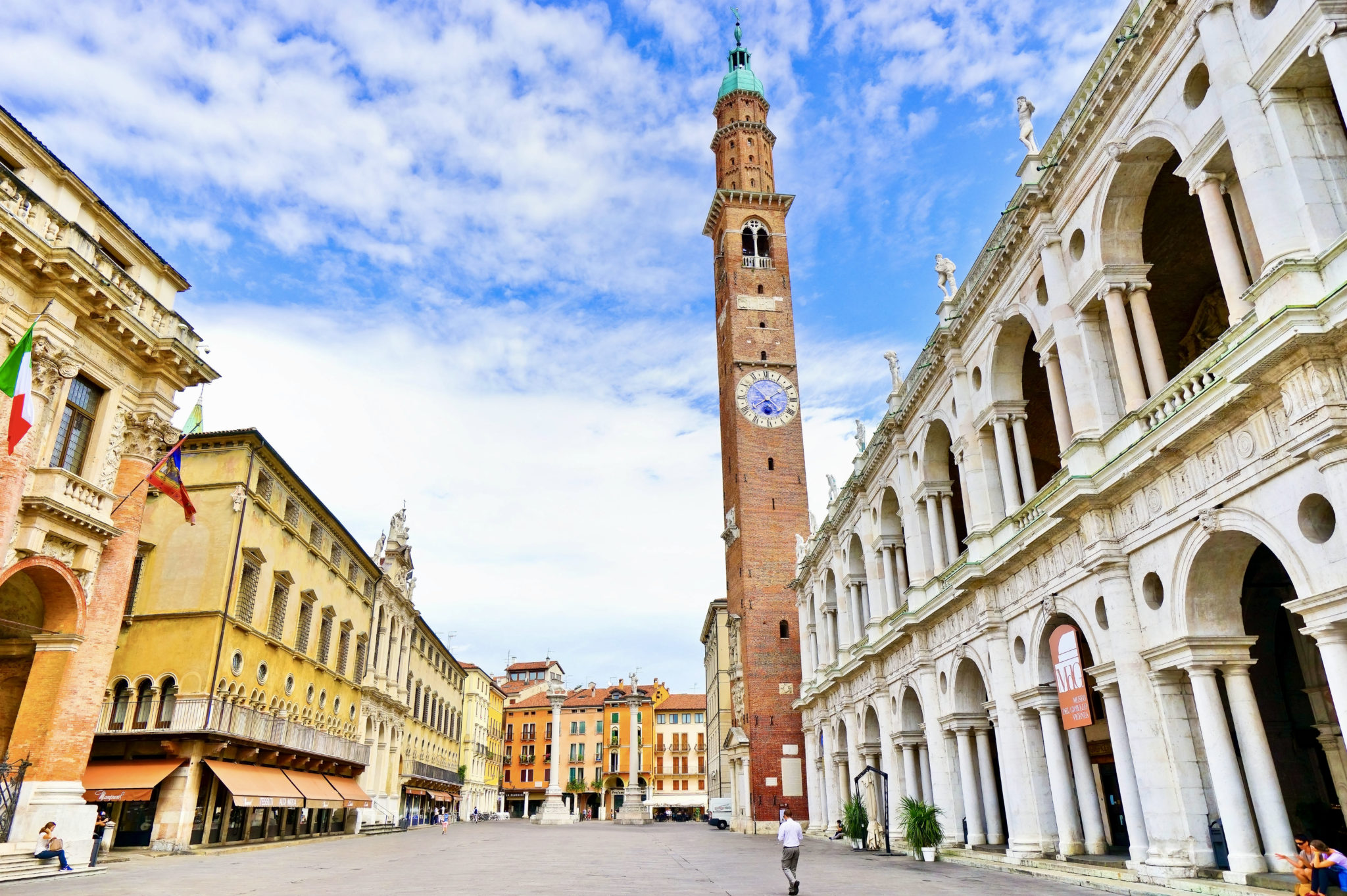 4. Vicenza
Vicenza is a Palladian paradise. It was the stomping grounds of one of the Renaissance's greatest architects, Antonio Palladio. His buildings decorate the UNESCO-listed town, making Vicenza a great day trip for architecture lovers.
Click here to book a walking tour of Palladio's monuments.
5. Lagoon Islands
Venice shares its lagoon with four other islands — Murano, Burano, Torcello, and the Lido. You can get there via vaporetto. Click here for a guide to what to see at each islands.
If you want to see all of them, the traveling to and fro can be difficult. You may want to opt for a guided tour. Click here to book a full day island tour. Or you can opt for a half day tour of just Murano and Burano.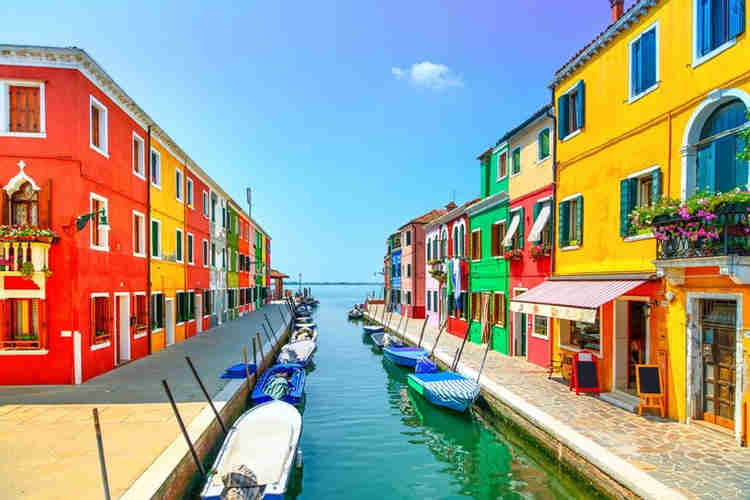 I hop you've enjoyed my one day in Venice itinerary. You may find travel guides and resources you may find helpful for planning a trip to Italy:
If you need a 1 day in Venice itinerary, pin it for later.