If you are searching for the perfect 10 days in Italy itinerary, you have come to the right place!
This itinerary is perfect for first timers and takes you to Italy's classic cities: Rome, Florence, and Venice. You'll also take some day trips to Italy's most beautiful towns.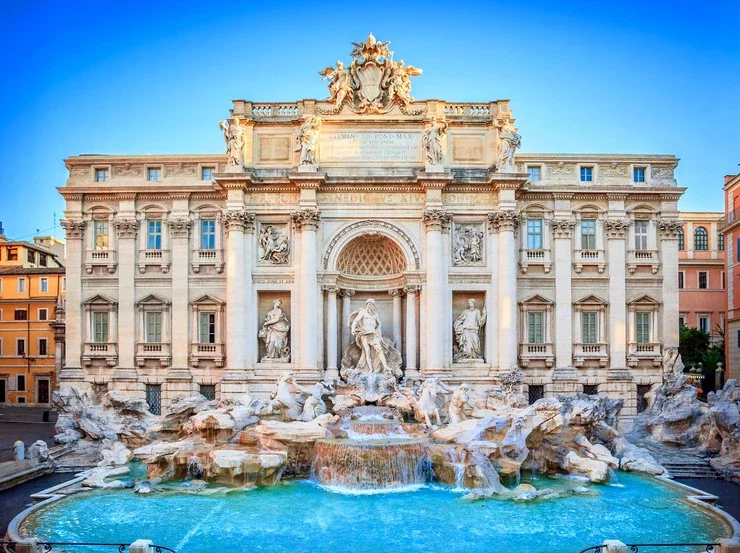 Frankly, there's nowhere more romantic (or popular) than Italy. The word "Italy" conjures visions of crumbling Roman ruins, rolling cypress-studded landscapes, and secret canals.
Italy is rich in history, culture, and food. Italy's magnificent cities boast some of the world's best churches, palaces, museums, and historic landmarks.
Rome, Florence, and Venice shine as hubs of stunning Gothic and Renaissance art. Tuscany, in particular, is hailed as the birthplace of the monumental Italian Renaissance.
Within these captivating Italian cities, you'll find expansive collections showcasing masterpieces by luminaries like Michelangelo, Leonardo da Vinci, and Botticelli.
Overview Of 10 Days In Italy Itinerary
This super detailed 10 days in Italy itinerary begins in Rome and ends in Venice. It's perfect for first timers and easily adjustable. You can make it shorter or longer, depending on your available vacation time.
You'll have 3 bases: Rome (4 nights), Florence (4 nights), and Venice (2 nights). I give you tips for where to stay in each city.
If you have more than 10 days in Italy, I also give you options for extending your Italy trip.
Here's a quick snapshot of what you'll see and do with ten days in Italy: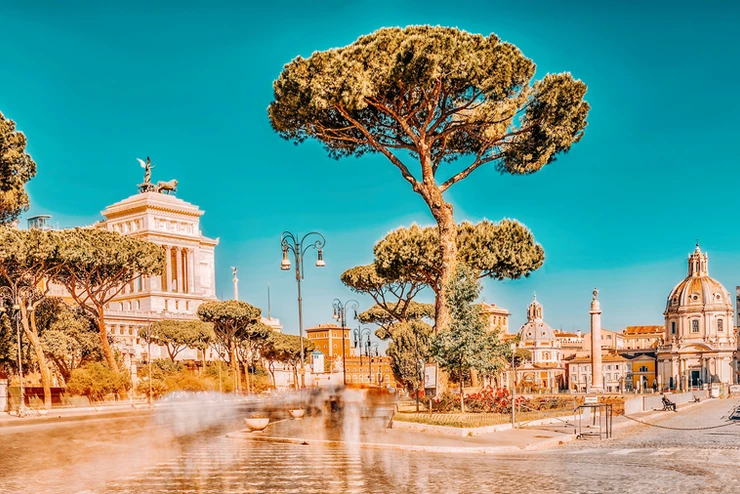 10 Days In Italy Itinerary
Let's tour Italy in 10 days, taking in all the most beautiful cities and must see attractions.
Day 1: Rome
You 10 days in Italy itinerary starts in Rome, the magnificent Eternal City.
Since you will be in the city itself for 3 days you may want to invent in the Omnia Rome and Vatican Pass, which gives you skip the access to several museums and free public transport.
Founded by the twins Romulus and Remus in 753 B.C., Rome once ruled the entire known world. Rome is a breathtaking concentration of history, art, and charm — every corner could fill your eyes, your camera, and your typical American romantic comedy.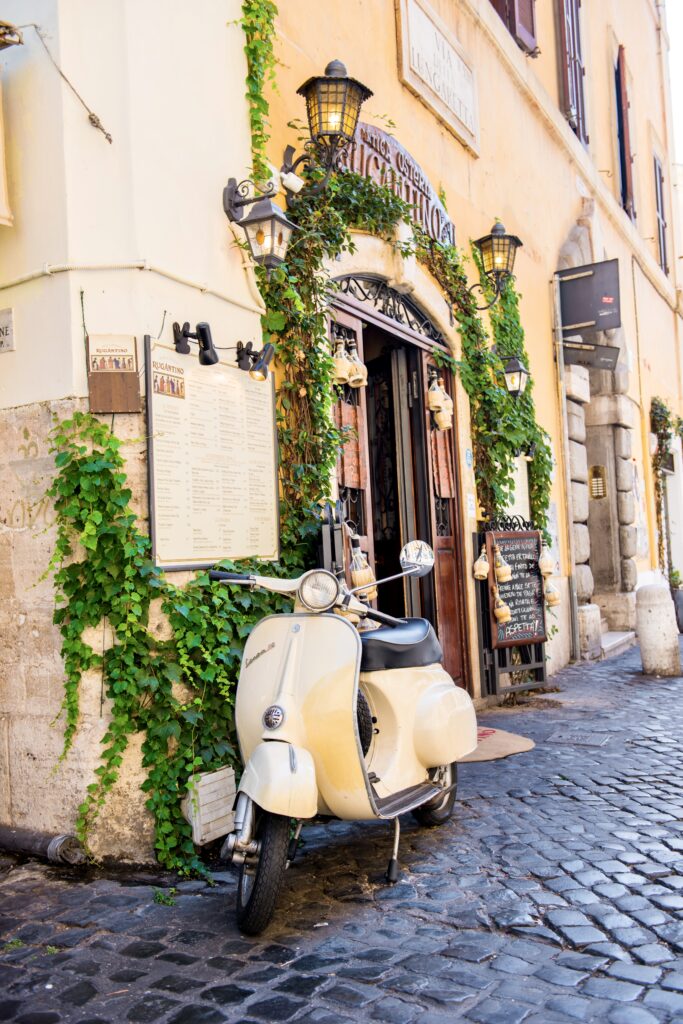 You may be tempted to rush through Rome in fewer days. But Rome has so much to offer and discover — historic landmarks, mind blowing art, charming neighborhoods, and perfect wine bars.
You need to spend at least 3 days in Rome. If you have more time than that, Rome is overflowing with amazing hidden gems for your Italy bucket list.
Begin with the Imperial tour of Rome, which includes the iconic Colosseum, Palatine Hill, and the Roman Forum. These sites can be visited with one ticket and are Rome's biggest draw.
1. Colosseum
The 600 foot high Flavian Amphitheatre, nicknamed the Colosseum, was inaugurated in 80 A.D. with a grand 10 day festival.
Since then, it's been synonymous with gladiators, chariots, and the emperor's famous "thumbs up or thumbs down" edict. In the arena, gladiators and wild animals fought to the death.
The top level of the Colosseum was reopened in 2017. It provides sweeping views and may be the highlight of your visit.
If you're DIY-ing the Colosseum, you need to reserve your entry time online well in advance. This is true even if you have a skip-the-line Roma Pass.
If you buy your ticket directly from the official website, you will specify the exact time and date. You can't visit the Colosseum without a reserved entry time! Click here if you want to take a guided tour of the Colosseum or a tour that also includes the underground gladiator area of the Colosseum.
READ: Guide to Visiting the Underground Colosseum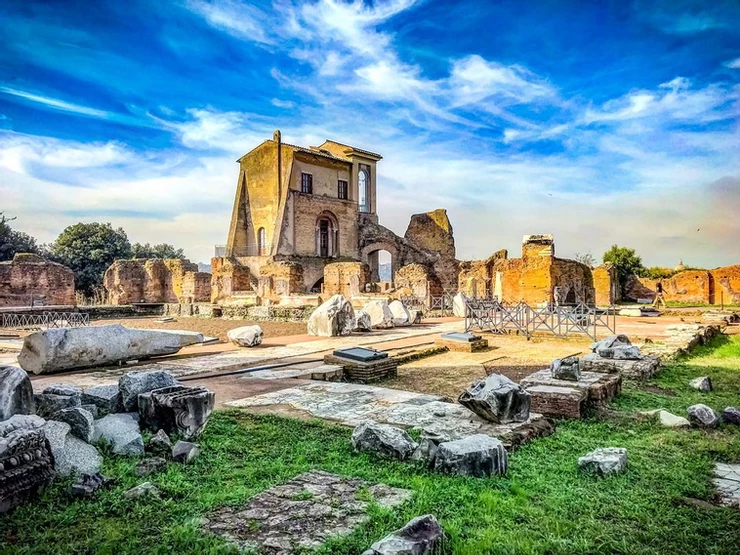 2. Palatine Hill
On Palatine Hill, you can see where the rich and famous of Imperial Rome lived. Built circa 81 A.D., the sprawling Domitian's Palace is the most impressive ruin.
Emperor Domitian was a member of the Falvian dynasty. Unlike his father Vespasian and his brother Titus, who were civic minded, a megalomaniacal Domitian was only interested in palatial architecture.
While you're on Palatine Hill, be sure to pop in at least briefly to the Palatine Museum. The museum contains statues and frescos from imperial Palatine.
The Augustus and Nero rooms are particularly delightful. Audiovisual displays reconstruct the palaces' luxury.
If you want to know more about all the sites on Palatine Hill, here's my complete guide to Palatine Hill.
3. Roman Forum
After Palatine Hill, you move on to the Roman Forum. I advise having a guided tour here. There's not much signage. It will be difficult to divine what you're looking at without a guide to decipher the lovely rubble.
The forum is a rectangular valley running from Arch of Titus to the Capitoline Hill. The main road is the Via Sacre.
The forum was the beating heart of Rome, the seat of power, and its central showpiece. It was a grandiose district consisting of white temples, grand basilicas, and vibrant public spaces.
Here's my complete guide to the monuments of the Roman Forum.
Click here for a skip the line ticket. You may also want to book a guided tour of all three imperial sites, which will take approximately 3 hours.
4. Monti Neighborhood
When you're done exploring the ruins, head to Rome's adjacent Monti neighborhood, just 5 minutes away.
Monti is Rome's trendiest off the beaten path district. Formerly a slum in ancient Rome, now it's gentrified and packed with unique shops and hip eateries.
Be sure to get off the main drag and explore Monti's cute side streets. If you want to grab a quick lunch, get avocado toast or a panini at Fehu.
Or pick a cute ivy covered cafe, like Aromaticus Monti or La Carbonara, to settle down and relax after your Imperial tour.
As one of Rome's top foodie districts, Monti is also an excellent place to book a guided food tour.
Monti has one absolute must see site — the Santa Maria Maggiore Church. Personally, I liked it better than St. Peter's Basilica.
Sant Maria Maggiore is much older, dating to the 5th century A.D. And it has absolutely breathtaking mosaics in the triumphal arch and nave.
READ: Guide To the Most Beautiful Churches in Italy
When you're done in Monti, head over to the the Vittorio Emanuel II monument on Capitoline Hill.
People either love or loath the building. It's variously nicknamed the Vittoriano. the "typewriter" monument, or the "wedding cake" building.
The Vittoriano is a colossal chunk of white marble. It towers over Piazza Venezia. The monument was build to honor Italy's first king, who you still astride a horse in the center.
For views, hike up to the second floor. For even better views, take the Roma dal Cielo elevator around the back up to the viewing terrace.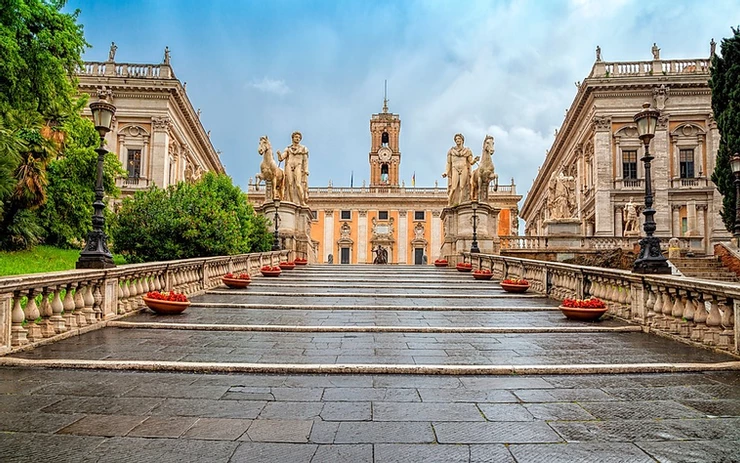 5. Capitoline Museums
Around the corner is Michelangelo's stairway, rising to the Piazza del Campidoglio at the top of Capitoline Hill. At the tip top is the Capitoline Museums, housed in two buildings connected by an underground passage.
Inside, are some of Rome's greatest treasures — the statue of Marcus Aurelius on horseback, the original She-Wolf of Rome that suckled Romulus and Remus, and scads of ancient statues.
You'll want to book a skip the line ticket in high season. If you're a true fan of ancient sculpture, you can also book a guided tour of the museum.
After exiting the museum, head down the alleyway on the right side of the square under an arched building. That will take you to a viewpoint over the Roman Forum. This is the best view you'll have of the forum.
When hunger calls after this hectic day, head to the Jewish Ghetto neighborhood. It's just a stone's throw away, on the banks of the Tiber River. Try Ba Ghetto restaurant for dinner.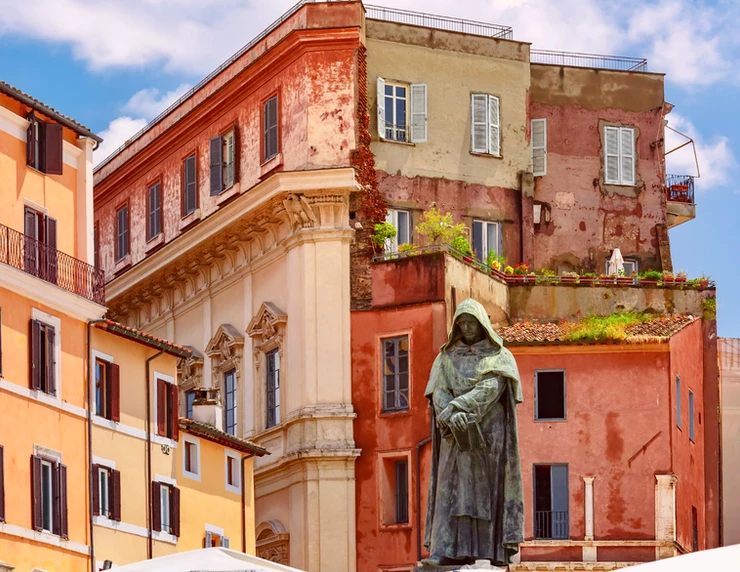 Day 2: Rome
Begin day 2 of your 10 days in Italy itinerary with a classic walk through Rome's historic center.
Start at Campo de' Fiori and end at the Spanish Steps, visiting the Trevi Fountain, Piazza Navona, and the Pantheon along the way.
1. Campo de'Fiori
Campo de' Fiori is Rome's colorful market square. Here, you'll find fresh produce and can pick up some souvenirs like olive oil, pasta, or limoncello.
In the center is a statue of Giordano Bruno, a 16th century friar and philosopher who was imprisoned in Castle Sant'Angelo and burned at the stake for his scientific theories.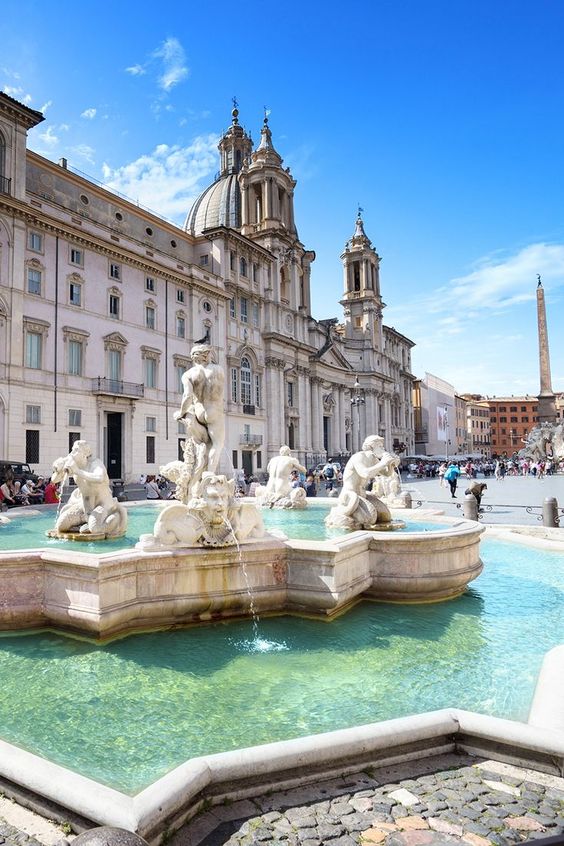 2. Piazza Navona
Your next stop is the Piazza Navona. This famous square is a long rectangle.
The piazza is dotted with fountains by the foremost Baroque sculptor, Gian Lorenzo Bernini. It dates back to the time of Domitian, who used it as a racetrack.
The piazza is a lively place. There are cute cafes, streets performers, and fancy Baroque palazzi.
Peak inside the Church of Sant'Agnese, designed by the architect Borromini. Or pop into the underground museum, the Studio di Domiziano and learn about the history of the piazza when it was used as a racetrack in ancient Rome.
3. Pantheon
Then, you're off to Rome's most famous temple, the 2,000 year old Pantheon, set in a lively piazza. Built by Emperor Hadrian, this is my favorite building in Rome. The entrance boasts massive 40 foot single piece granite columns.
Inside is a magnificent dome with a giant oculus (or eye in the sky) that inspired the domes of St. Peter's Basilica and the Duomo in Florence. If it's raining, water falls through the oculus and out the drains in the floor.
The Pantheon used to be free to visit. But as of July 2023, it's not anymore. If you want to avoid a massive wait to go inside, you should pre-book a skip the line ticket. You can also book a 1 hour guided tour.
After your visit, stroll to Piazza Colonna. This square features the massive Column of Marcus Aurelius carved from Carrara marble.
Reliefs wrap around the column telling stories of Marcus Aurelius' war exploits. It was a piece of propaganda. Rome had already begun losing skirmishes with the barbarians.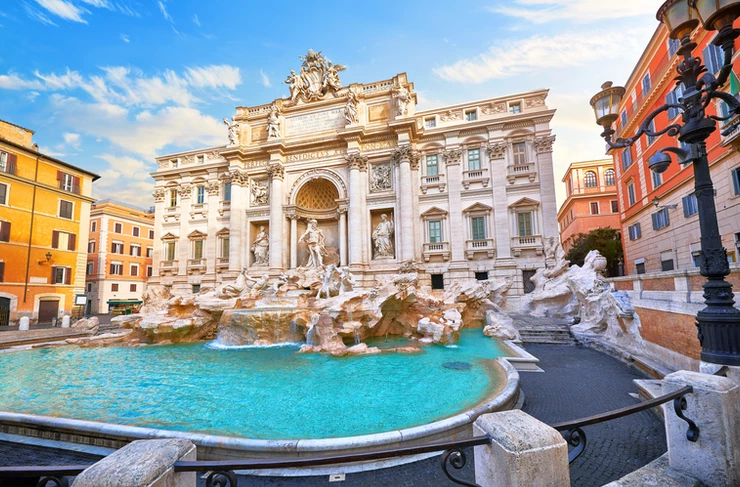 4. Trevi Fountain & Spanish Steps
Further on is the famous Trevi Fountain, an imposing Baroque monument designed by architect Nicola Salvi. The fountain is 85 feet high and 65 feet wide, making it Rome's largest fountain.
In the center is the figure "Ocean." Water pours from 24 spouts. If you're superstitious, toss a coin over your shoulder to ensure your return to Rome.
For lunch options, there's a cute little hole in the wall restaurant nearby, Ristorante Sora Lucia, which serves up delicious gnocchi for locals.
Piccolo Buco is also a tiny and delicious pizzeria only one minute from the Trevi Fountain. And La Prosciutteria serves up killer porchetta sandwiches.
After lunch, head down Via Sistina to the Spanish Steps. I think they're a bit overrated, but the staircase is one of Rome's iconic sites. At the foot of the steps is another famous Bernini fountain, the Sinking Boat Fountain.
READ: The Bernini Trail in Rome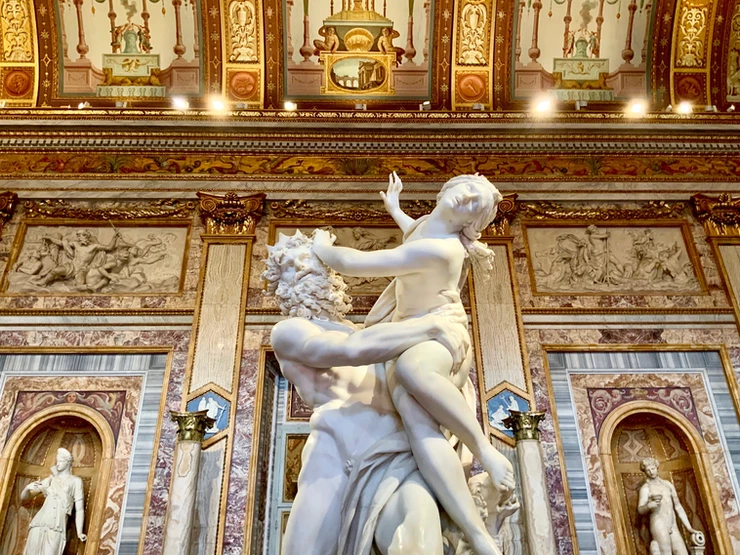 5. Borghese Gallery
After lunch, take in one of my favorite art museums in the world — the Borghese Gallery. You may think I'm exaggerating, but I'm not.
Incredible masterpieces are set in a stunning villa filled with frescos and marble. It houses an impressive collection of Roman, Renaissance, and Baroque art, with stunning pieces by Bernini, Raphael, Caravaggio, and Canova.
The Borghese has three of Bernini's best works, including the Rape of Prosperina shown above. It has six rare Caravaggio paintings, a tenth of the total Caravaggio ouevre in existence. And you could spend hours admiring the magnificent Venetian Room.
You've absolutely must pre-book a ticket well in advance to visit the Borghese Gallery. Only a set number of people are allowed in every two hours.
Unless it's low season, you must leave after your time slot expires. If you want a guided tour of this magnificent museum, click here.
6. Piazza del Popolo
When you're done admiring the art, I recommend heading over to the west side of the Borghese Gardens, towards the Piazza del Popolo.
Pop into the Basilica of Santa Maria del Popolo to see two beautiful Caravaggio paintings for free. The view from the terrace overlooking the Piazza del Popolo is quite beautiful, particularly at sunset.
There are some good restaurants near the Borghese Gallery, if you want to stay in the area for dinner.
For gourmet food, try Oliver Glowig (Michelin-starred) or Sapori del Lord Byron. For a cozy informal setting, try Girarrosto Toscano.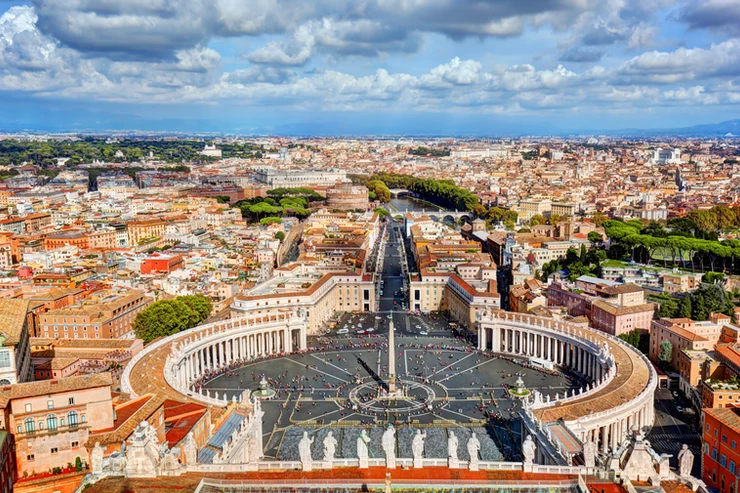 Day 3: Rome
1. Vatican Museums
Start off day 3 of 10 days in Italy with a bang by visiting Vatican City.
Unless you arrive on a weekend. You don't want to go on a weekend, ever. It's too crowded.
So if your time in Rome falls on a Saturday or Sunday, flip flop the days of my sample itinerary around and push the Vatican to a weekday.
Unless you're there in winter, it's essential to have skip the line tickets or you'll wait for hours. You can book a guided tour or do a DIY through the Vatican Museums with an audio guide.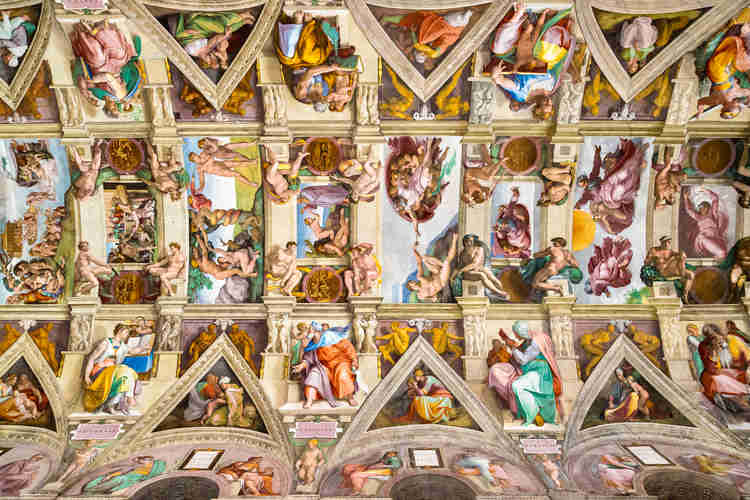 The Vatican holds one of the world's greatest art collections. Some of the most famous art works on the planet are there. If you're an art or history lover, the Vatican is a must see site in Rome.
The highlight of the Vatican is the Sistine Chapel, adorned with Michelangelo frescos. But you also have to visit the Pinacoteca (painting gallery), the Raphael Rooms, the Pio-Clementine Museum (sculptures), and the Borgia Apartments.
Here are my guides to visiting Vatican City, if you want more information:
Click here to book skip the line tickets for the Vatican. This is essential if you don't want to stand in line for hours.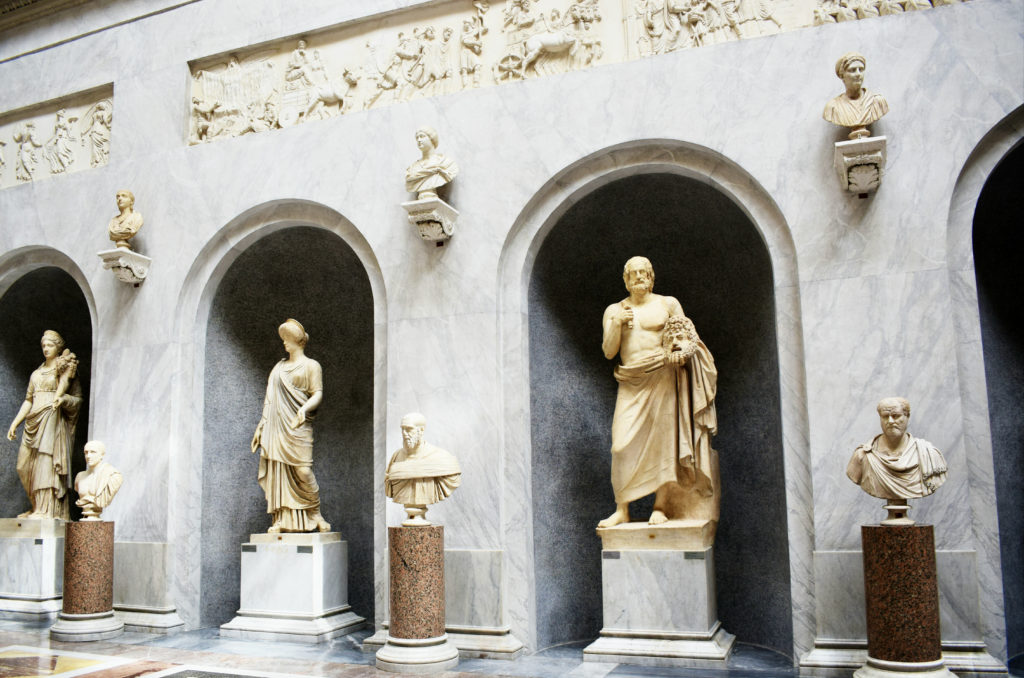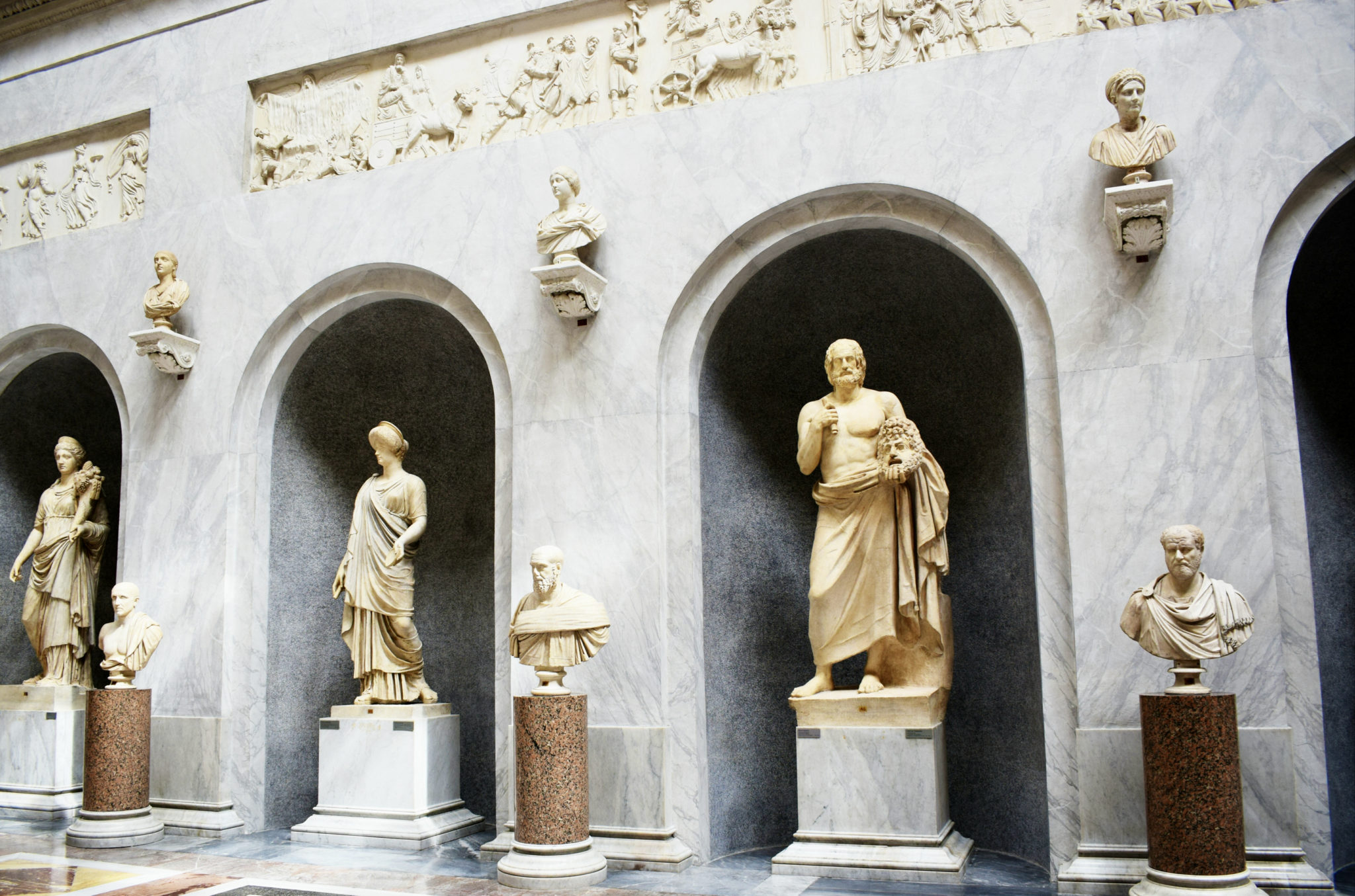 Here are your Vatican tour options and I definitely advise taking one. You can pick a tour tailored to your own interests and museum going tastes.
If you're taking a guided tour, you'll access St. Peter's Basilica from the back left corner of the Sistine Chapel. Once inside the basilica, you cannot re-enter the Vatican Museums.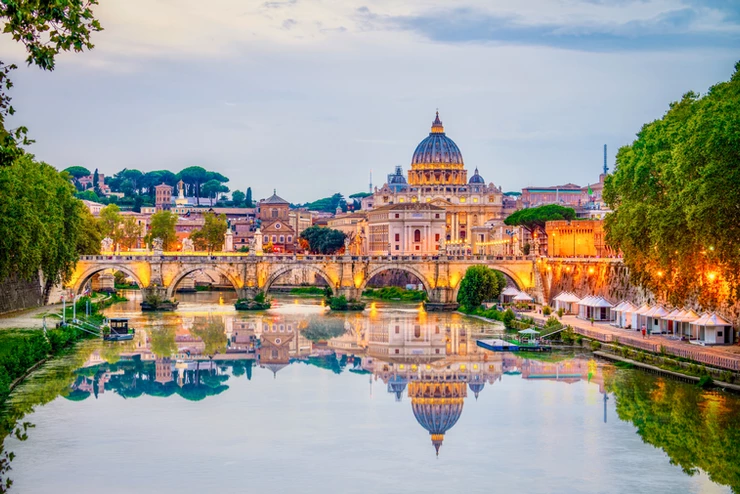 2. St. Peter's Basilica
When you're done admiring the Vatican treasures, head to St. Peter's Basilica. This is the most famous church in Christendom.
Designed by Bramante, Raphael, and Michelangelo, it's a true Renaissance masterpiece. The dome of St. Peters is the tallest in the world.
The basilica is the burial place of St. Peter and past popes. It houses the famous Bernini Baldachine altar and Michelangelo's tragically beautiful Pieta.
St. Peter's is free to enter. You can pick up an audio guide inside. Climb up a narrow flight of stairs to inspect the dome at close range.
Continue higher to stand on the outside of the dome. This is where you have the iconic view of the Bernini-designed St. Peter's Square and a panoramic view of Rome.
You can take a guided tour of St. Peters. You can also visit the underground grottos on a guided tour. This is where St. Peter is buried.
3. Castle Sant'Angelo & the Bridge of Angels
When you're done Vatican-ing, head to the nearby Castle Sant'Angelo. The castle is a cylindrical beauty at the end of the Sant'Angelo Bridge.
It was once Hadrian's Masoleum. It then served as a fortress, castle, papal residence, and (now) museum.
It's worth going inside, if you're a real history buff and have time. The Terrace of the Angel on top serves up stunning views of St. Peter's Basilica and the surrounding area.
From here, unless you want to burn off some pasta, I recommend taking a taxi to Rome's atmospheric Trastevere neighborhood for the rest of your day.
READ: Complete Guide to Castle Sant'Angelo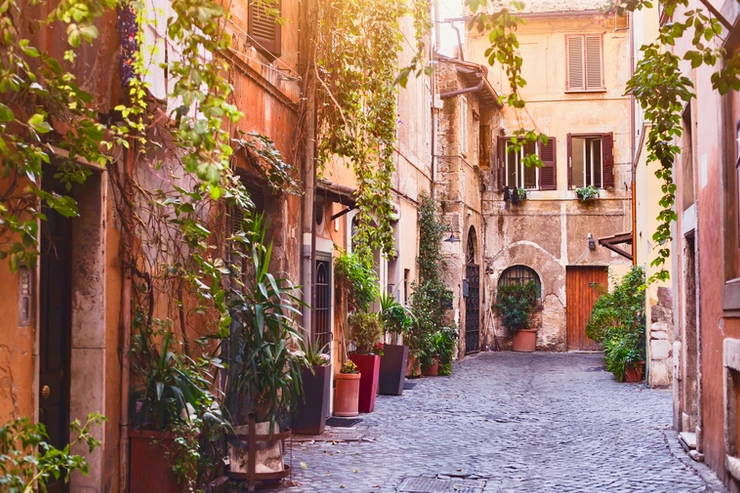 4. Trastevere Neighborhood
Trastevere is a village within a city, with the laidback vibes of small town Italy. Its lovely cobbled and cafe-lined streets are vastly quieter than the cacophony of central Rome.
If you haven't yet had lunch, grab a delicious panini at La Proscuitteria.
Then head to Villa Farnesina, an underrated small museum in a beautiful setting. It's only open weekdays until 2:00 pm.
This sumptuously decorated villa was built in the early 1500s for one of Europe's richest Renaissance men, Agostino Chigi. The villa has some magnificent paintings and frescos by the High Renaissance artist Raphael.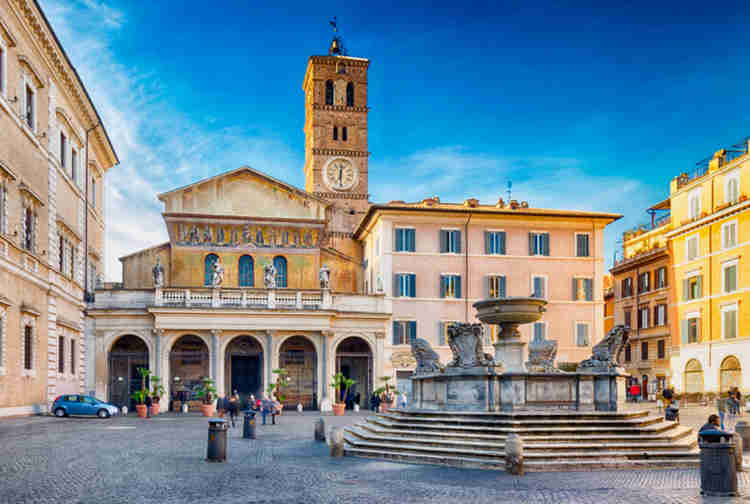 Next, take a stroll in the lively Piazza di Santa Maria, which is the heart of Trastevere. Head into Santa Maria Basilica, the oldest church dedicated to Mary in Rome.
It's time for happy hour. Settle in for some wine at Enoteca Ferrara, which has a huge wine list. You can eat here too. I had a divine puttanesca.
Otherwise, try Ombre Rosse or La Sora Lella on Isola Tiberna. The latter is one of Rome's oldest restaurants, serving up classic rustic food in a casual setting. You've got to make reservations for both places.
Trastevere is also a good place to go on a food tour in Rome or a guided walking tour.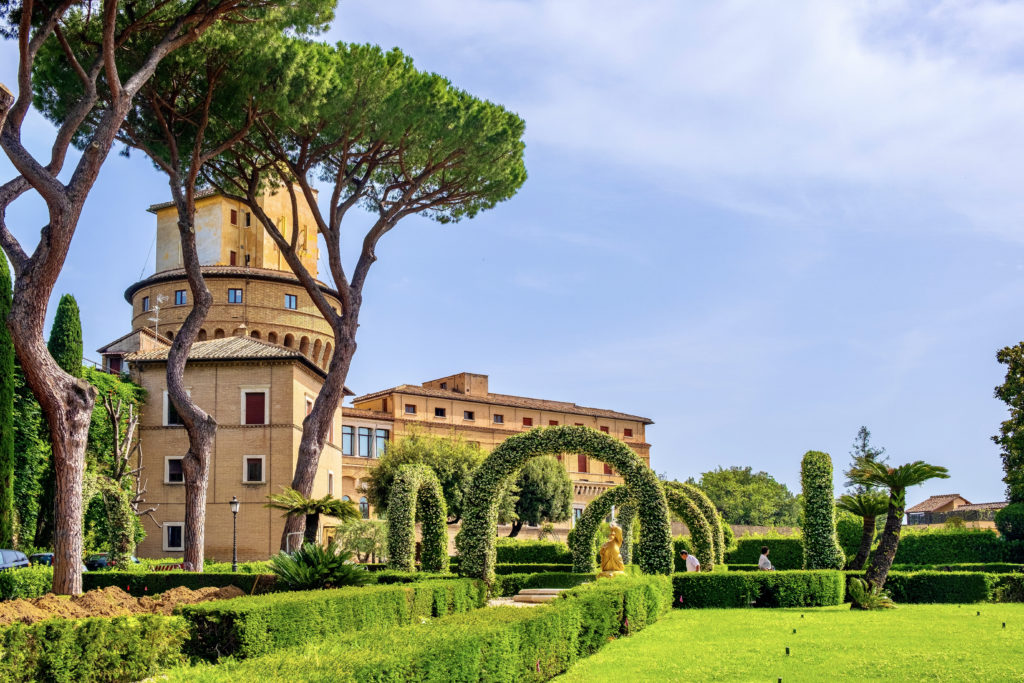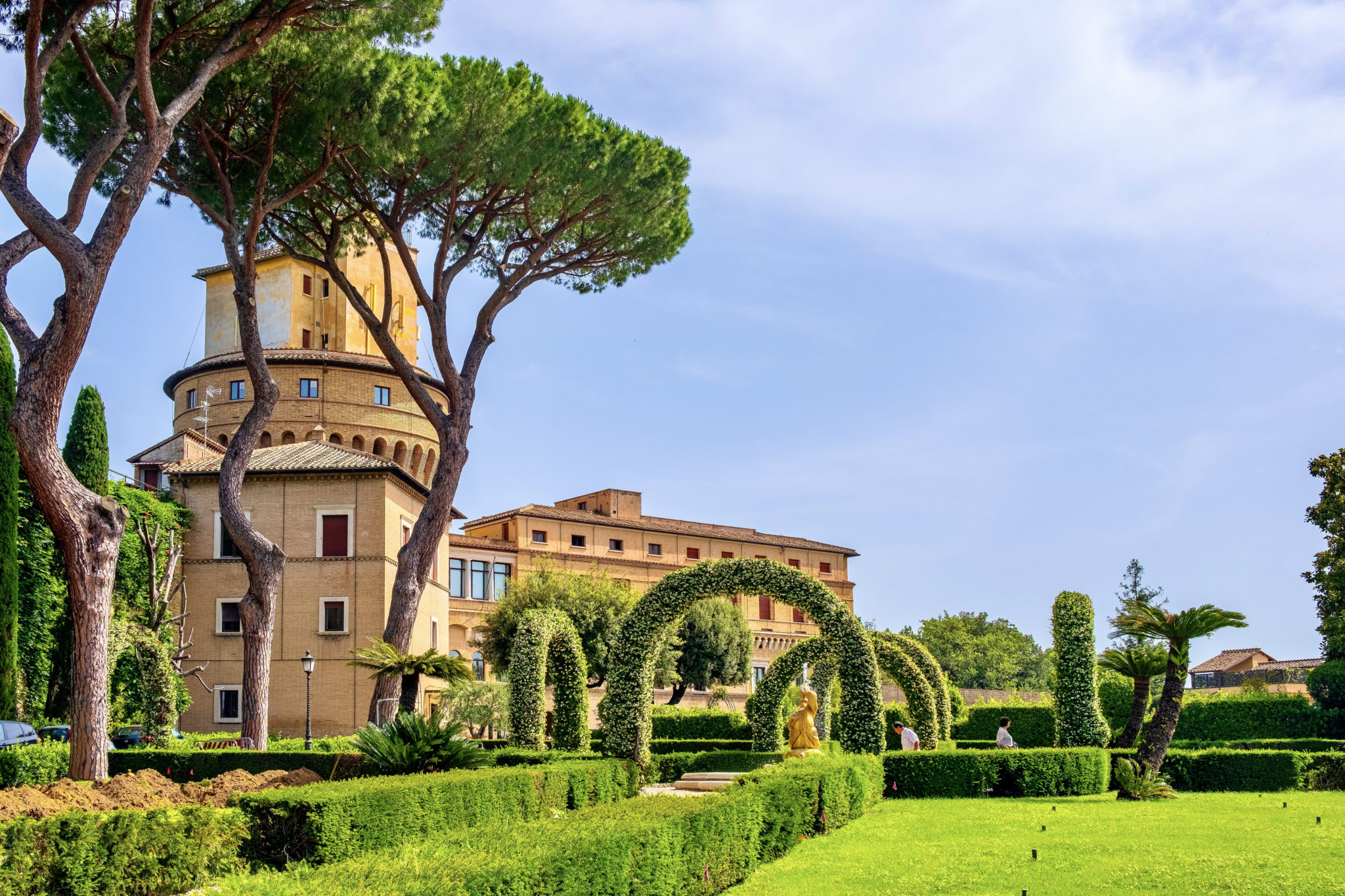 Where To Stay In Rome
If you're a first timer in Rome, you may want to stay in the historic center around the Pantheon or Piazza Navona. Some good options are the Liberty Boutique Hotel, the Hotel Maalat, Deco Roma, or Hotel Hassler Roma.
If you want to stay near the Imperial ruins, Palazzo Manfredi and the Inn at The Roman Forum are good choices.
If you want to stay in the quieter Monti area, which makes a great base, the Palazzo Manfredi (Colosseum views), Villa Spalletti Trivelli (Roman townhouse), and Roma Luxus (former 18th century palace) are fantastic choices.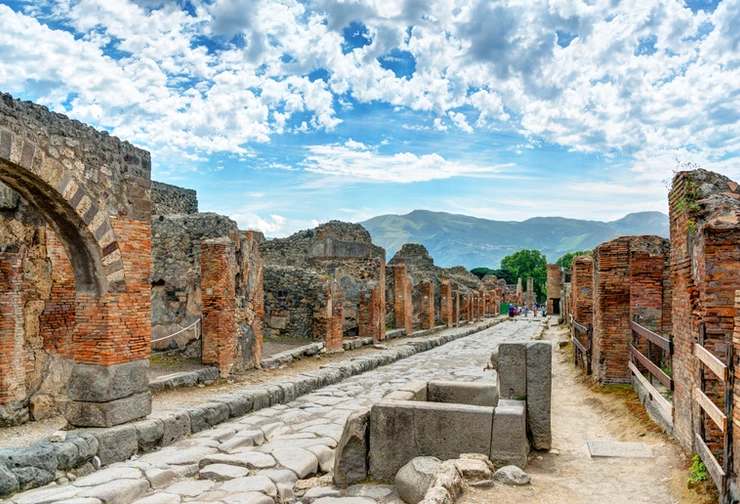 Day 4: Day Trip Options: Pompeii, Tivoli, or Orvieto
On day 4 of your 10 days in Italy, it's time for a day trip from Rome. There are so many fantastic options.
But, to narrow your choices down, here are my three favorites: (1) Pompeii; (2) Tivoli; or (3) Orvieto. You can pick one based on your individual preference and how much time you want to spend traveling.
1. Pompeii
Pompeii is a hike from Rome, 2 hours on the high speed train. But Pompeii is Italy's most famous archaeological site, a living museum.
It's definitely easiest to visit on a guided day tour from Rome. But if you can get yourself there, you can then take a guided walking tour with an archaeologist to learn everything abut Pompeii.
In 79 A.D., Mount Vesuvius erupted and buried the city in 60 feet of ash. The city was entombed and preserved for many centuries. Beginning in 1748, archaeologists began painstakingly excavating the ruins.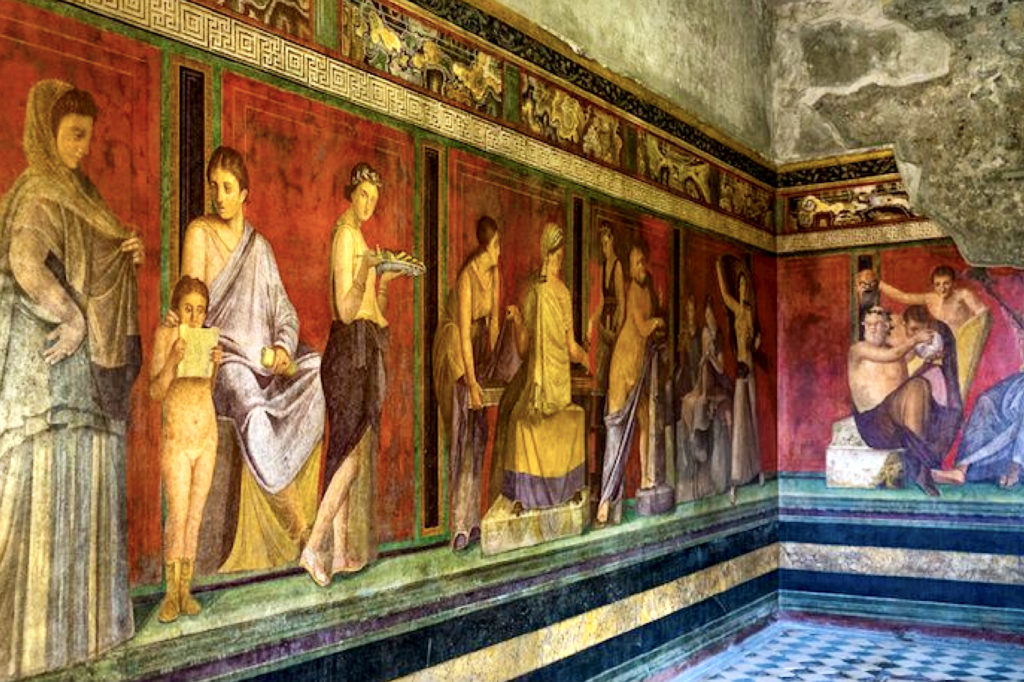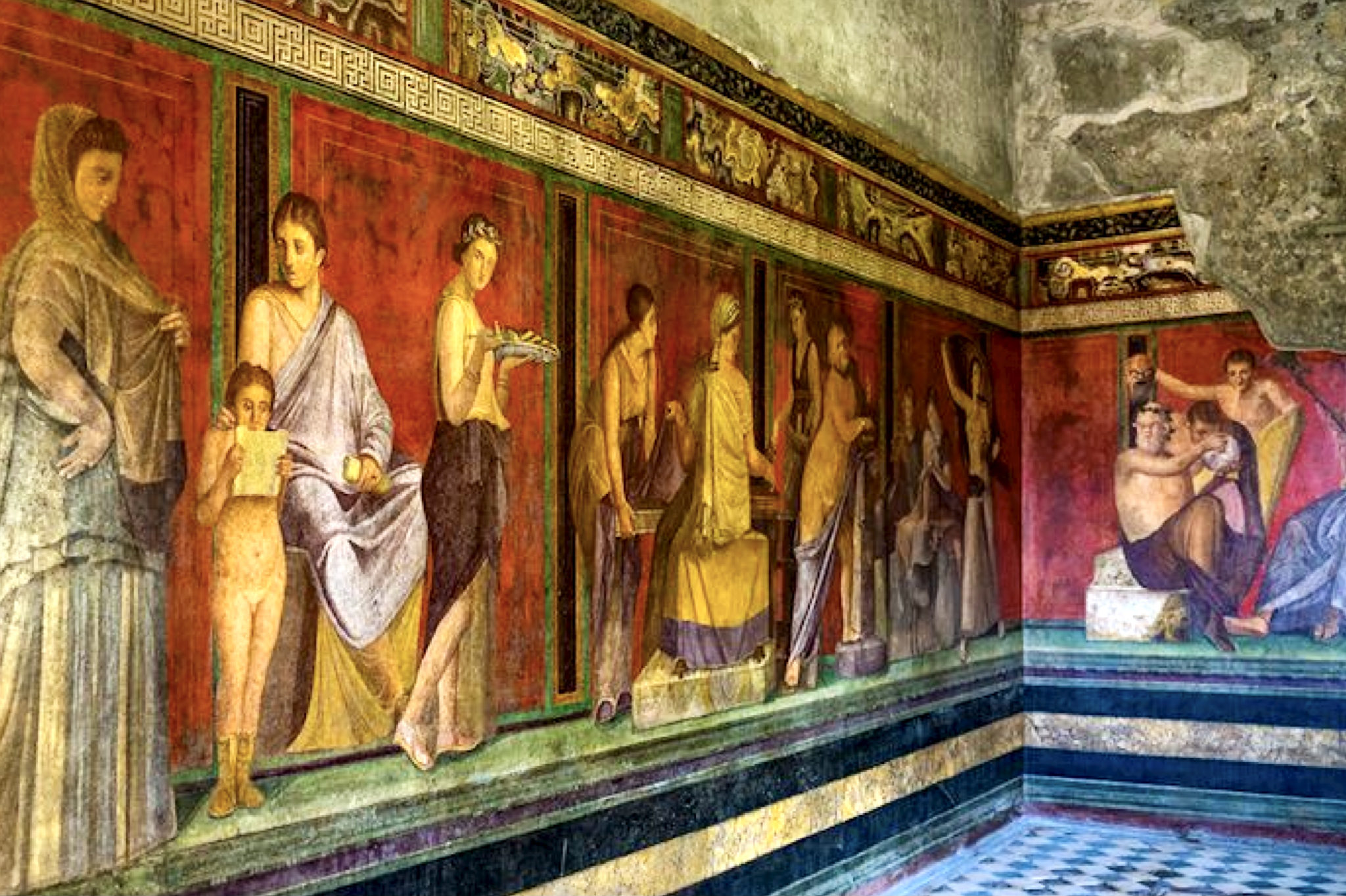 The ruins are a remarkable evocation of everyday Roman life. You can get a vicarious thrill sharing living space with ancient Romans.
In the complex, you'll find roman baths, a roman forum, brothels, basilicas, a grand theater, and the oldest Roman amphitheater in the world.
When you're done exploring the ruins, head to a vineyard or restaurant on the nearby Mount Vesuvius.
For information on everything to see at this amazing UNESCO site, check out my complete guide to Pompeii.
2. Tivoli: UNESCO Sites
Tivoli is a much easier day trip, just 30 minutes from Rome. Tivoli is home to two UNESCO World Heritage Sites: the sprawling ancient Hadrian's Villa and the comely 16th century Villa d'Este, a Renaissance retreat.
You might want to book a tour, just to make it easier to visit both sites and get the full historical backdrop. That's what I did.
If you're fond of ancient history or are ruin luster like me, you'll be fascinated and thrilled by the evocative ruins of Hadrian's Villa.
Hadrian's Villa is an important archeological complex. It's the largest and most spectacular villa of ancient Rome, three times the size of Pompeii.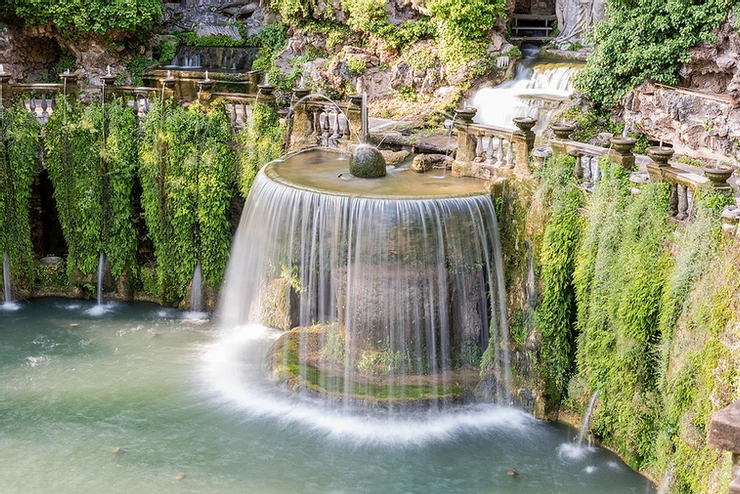 If you have ruin fatigue, Villa d'Este is a playground of whimsy, topped with a frescoed villa. The gardens are to die for — filled with sparkling fountains, moss draped grottos, and ponds filled with water lilies.
READ: Complete Guide to Villa d'Este
If you opt for Tivoli, you'll get back early enough to take a last evening stroll through Rome's centro historic.
If you want to really splash out on your final dinner, try La Pergola, with three Michelin stars, at the Rome Cavalieri Hotel. The hotel itself also has a superb art collection.
3. Orvieto
Your third option is to take the high speed train to Orvieto, a striking hill town in Umbria. There are three reasons to visit this charming town in Umbria — its beautiful cathedral with one of Italy's most exciting facades, chianti, and ceramics.
Orvieto's piece de resistance is Orvieto Cathedral. It's one of the most beautiful and ancient churches in Italy.
The cathedral is a riveting ensemble of spires, spikes, golden mosaics, statuary, stained glass, and black and white striped marble. And that's just the facade.
Inside, the Chapel of San Brizio has one of the Renaissance's greatest fresco cycles, by Luca Signorelli.
If you opted for Orvieto, have apertivo and dinner there. For inventive cuisine, try I Sette Consoli. If you want to eat in the remains of an Etruscan tomb, reserve at Al Pozzo Etrusco.
Orvieto is an easy train ride (1 hour) from Rome, if you want to get there yourself. You can also book a guided tour from Rome that includes both Orvieto and Assisi.
I booked this 2.5 hour guided private walking tour of Orvieto. My guide was Emma and she was excellent, making the cathedral and its beautiful art works come to life.
You can also book a 3 hour small group walking tour that includes the cathedral, the old town, and Orvieto's underground.
For more information, you can check out my one day in Orvieto itinerary and my guide to Orvieto Cathedral.
Day 5: Florence
Embark on day 5 of your 10-day Italy itinerary with a journey to Florence. Often called the "Cradle of the Renaissance," Florence boasts mesmerizing beauty that has captured my heart as a favorite European city.
Immerse yourself in Florence's remarkable heritage, brimming with Medieval and Renaissance art that's a dream come true for art enthusiasts.
Wander through Florence's historic center, which has earned the esteemed UNESCO World Heritage designation, and relish in the city's abundant artistic treasures.
Florence is incredibly popular. You'll need to buy skip the line tickets well in advance.
1. Florence Cathedral Complex
On your first day in Florence, head to the historic complex of Florence Cathedral, Santa Maria del Fiore, nicknamed the Duomo.
You have to be organized to visit the Duomo and climb the dome. It's an exceedingly popular activity. It's absolutely essential to pre-book a ticket to climb Brunelleschi's dome.
You can also book a combination guided tour for the Baptistery, Duomo Museum and a dome climb. This 3 hour combination guided tour covers the four attractions I've just mentioned, plus Giotto's bell tower.
You should start with the stunning Duomo Museum to get the historical backdrop for all these structures. The museum is housed in the Piazza del Duomo at the back of Giotto's Bell Tower, behind the Duomo apse.
The museum space is a fabulous treasure box of sculpture. Its rooftop terrace also offers a mesmerizing view of Brunelleschi's dome.
Then, head to Florence Cathedral. The Duomo is the most prominent, and popular, landmark in Florence.
It was built over 172 years, beginning in 1296. Florence Cathedral is made of brown sandstone and beautifully faced or "frosted" with pink, green, and white marble.
Filippo Brunelleschi's magnificent terra cotta colored dome, built from 1420-36, is the highlight. The burnt orange cupola is the very symbol of Florence.
It's decorated with frescos by Giorgio Vasari, a Florentine artist and the world's first art historian. The views from the top are amazing.
Next, stroll to the Baptistery, in front of the main facade of the Duomo. Dating from 1059, it's over a thousand years old.
The Baptistery sports three magnificent sets of bronze doors. designed by Lorenzo Ghiberti and Nicola Pisano. Inside, is a stunning golden Byzantine style ceiling mosaic telling the story of the Last Judgment.
Break for lunch and a wander, enjoying the joys of a traffic free Florence.
Try Casa del Vino, where you can get sandwiches, crostini, or charcuterie plates with a delicious glass of wine. All'Antico Vinaio is also a must try, just minutes away from Piazza della Signoria.
2. Ponte Vecchio
Then, take the classic stroll across Florence's storybook bridge, the Ponte Vecchio. It looks like cobbled together houses suspended over the Arno River.
The bridge has three arches topped with a jumble of charming shops. Nowadays, you can buy expensive jewelry on the Ponte Vecchio.
3. Uffizi Gallery
In the afternoon, head to the Uffizi Gallery, Florence's #1 sight. It houses the world's best and most abundant collection of Italian medieval and Renaissance art.
The museum is a crowd pleaser, the third most visited site in Italy. The Uffizi deserves its accolades.
The Uffizi boasts some of the best art in Italy. There are seminal works from the 13th to 18th centuries. Here's where you'll find one of the world's most iconic paintings, Sandro Botticelli's Birth of Venus.
If your time is limited, you should focus your efforts. The must see halls include the Hall 2 (Giotto), Hall 8 (Lippi), Halls 10-14 (Botticelli), Hall 15 (Leonardo), Hall 41 (Raphael and Michelangelo), Hall 83 (Titian), and Hall 90 (Caravaggio).
READ: Guide To the Botticelli Trail in Florence
Here's my complete guide to the Uffizi Gallery with important tips for visiting the Uffizi.
Click here to pre-book a timed entry ticket. You may also want to book a guided tour of this magnificent museum.
At night, get an apertivo at the atmospheric Osteria dell'Enoteca. For dinner, indulge at Trattorio da Tito not far from the Accademia, or Bobo's Trattoria.
Alternatively, take a guided food tour for the total Florence food experience.
If you need more art, the Palazzo Strozzi is often open at night with beautiful temporary exhibitions. Otherwise, you can just take a moonlit stroll through the beautiful historic center.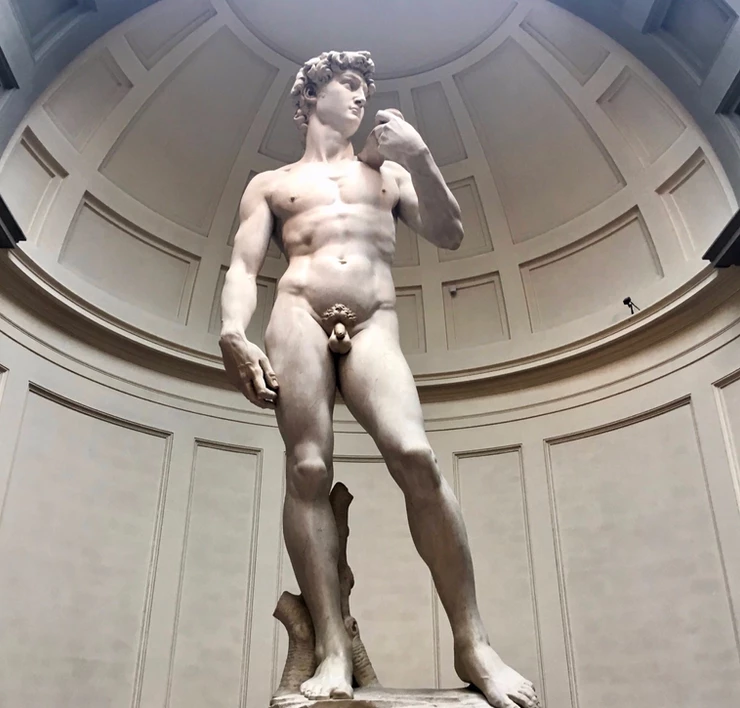 Day 6: Florence
1. Michelangelo's David
Start you morning bright and early at the Accademia Gallery. After the Uffizi, the Accademia is Florence's most visited museum.
People flock in to see what is probably the world's most famous sculpture, Michelangelo's commanding statue of David.
The 17 foot sculpture is considered the embodiment of male beauty, a Calvin Klein-like model of physical perfection. David was commissioned for a niche of the Duomo.
Aside from David, there are plenty of other magnificent works of art to admire. You'll find Michelangelo's Slaves and bronze busts of Michelangelo by Daniele da Volterra. There are also paintings by Andrea del Sarto, Fra Bartolomeo, and Botticelli.
For more information, here's my guide to Michelangelo's David and how to skip the line to see it.
Click here to pre-book a timed entry ticket, which I highly recommend doing. Be sure to get in the right line for your time slot when you arrive. You may also want to book a guided tour.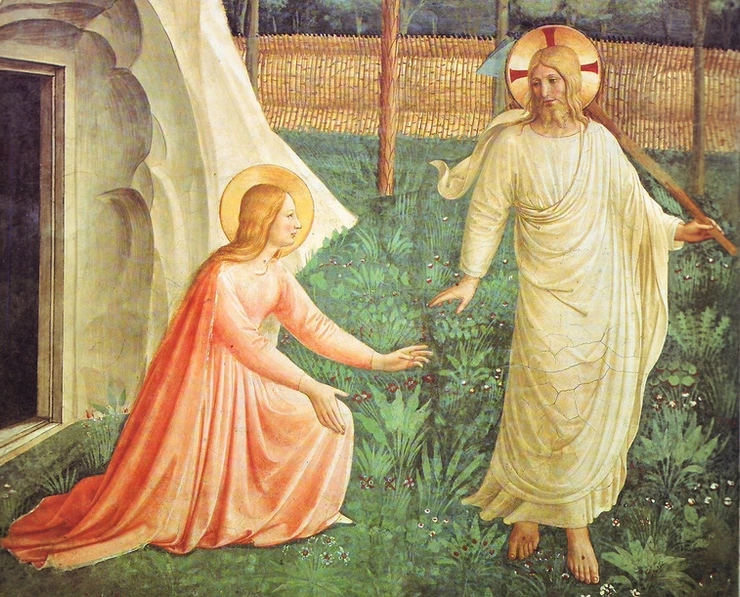 2. San Marco Monastery
When you're done at the Accademia, head a few blocks to another amazing Florence art spot, the Museum of San Marco Monastery.
San Marco is an extraordinary decorative complex, one of the most unusual things to do in Florence. You can admire art in its original in situ location and understand how contemporary audiences experienced it.
At this Renaissance convent-museum, you travel back in time to a nearly perfectly preserved 600 year old Dominican monastery.
It was paid for by Medici family money, designed by the stellar architect Michelozzo, and decorated with delicate frescos by one of the most sublime painters of the Renaissance — Fra Angelico. The fiery preacher Girolamo Savonarola even lived there, in the monks dormitory cells.
Click here to pre-book a tick to San Marco. Or, and this I highly recommend if you're interested, click here to book a guided tour where you learn all about Fra Angelico, Savonarola, and the Medici.
You're likely ready for lunch. This is a good time to explore the San Lorenzo markets.
There are two of them, an outside street market and an indoor food court known as the Central Market. I can recommend a rustic gem, Trattoria la Burrasca, on the market's north corner.
3. Santa Maria Novella
After lunch, tour the beautiful Basilica of Santa Maria Novella and the Piazza della Repubblica. Santa Maria Novella was founded in 1279 by a Dominican order.
The basilica has a similar design to the Duomo, with polychrome and white marble create a striking front facade.
The interior is a true marvel. It holds one of the most famous paintings in Italy, the Holy Trinity by Masaccio.
You'll want to inspect three important highlights — the Strozzi Chapel, the Filippo Chapel, and the Spanish Chapter House.
Click here to book a guided tour of Santa Maria Novella and its ancient pharmacy.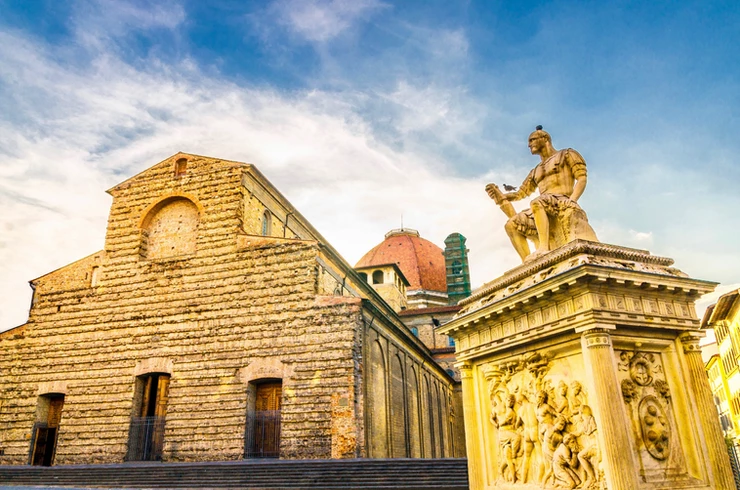 4. Basilica of San Lorenzo Complex
Next, head to the monumental complex of the Basilica of San Lorenzo. The complex is a veritable haven of Renaissance art and architecture, a must see for history buffs.
The complex is vast, including: the basilica itself, Brunelleschi's Old Sacristy, Michelangelo's New Sacristy, the Medici Chapels, the Medici Crypt, and the Laurentian Library. You will need to buy separate tickets for each attraction.
The highlight is the Medici Chapels. They are home to the largest number of Michelangelo sculptures in Florence, quite a selling point.
This is a popular spot and tickets are likely to sell out. Click here to pre-book a ticket for the chapels. Click here to book a ticket and guided tour.
I also recommend checking to see if the Laurentian Library is open (it has fluctuating hours). Michelangelo designed the library and it's considered a masterpiece of Mannerist architecture.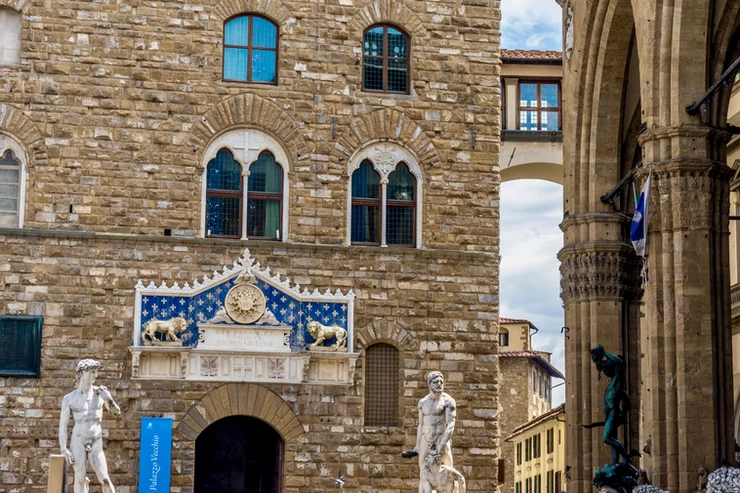 5. Palazzo Vecchio & Piazza della Signoria
In the evening, head to the magnificent Palazzo Vecchio. It's one of the few must see sites in Florence that's open at night.
The Palazzo Vecchio was the seat of government and one of the three palace-residences of the Medici dynasty. It sits in the Piazza della Signoria, which is essentially a free open air sculpture gallery.
It's definitely worth going inside the Palazzo Vecchio, though so many tourists don't. The Palazzo Vecchio is a doughty medieval fortress on the outside and a resplendant Renaissance palace on the inside.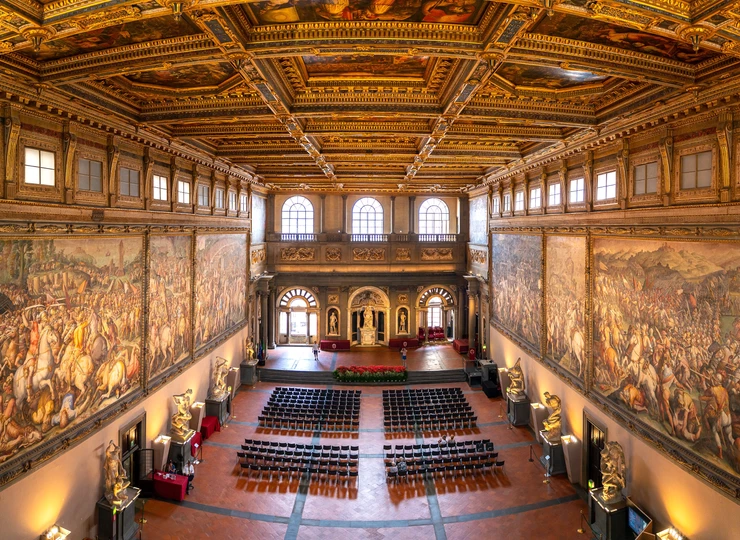 Inside, you can admire the stunning Michelozzo-designed courtyard and explore the grand Hall of the Five Hundred. You'll find sculptures by Michelangelo and Donatello and beautiful Giorgio Vasari frescos at every turn.
The palace's Tower of Arnolfo can be climbed. It provides fantastic views over Florence and the Duomo. And the lines aren't nearly as long as for Brunelleschi's dome.
Click here to pre-book a ticket and audio guide for the Palazzo Vecchio. Click here to book a ticket and guided tour.
Day 7: Florence + Optional Half Day Trip To Fiesole
1. Bargello Museum
The Bargello Museum houses an amazing collection of Renaissance sculptures. The most important works are in the Michelangelo and Donatello rooms.
Those include Michelangelo's first major sculpture, Bacchus, and his Pitti Tondo, Donatello's acclaimed Bronze David and St. George, and Gian Lorenzo Bernini's Bust of Costanza.
If you're a fan of sculpture, you may want to book a guided tour of the Bargello.
2. Basilica of Santa Croce Complex
After the Bargello, visit the amazing Basilica of Santa Croce.
In a city studded with magnificent churches, Santa Croce really stands out. Santa Croce has one of the greatest assemblages of paintings, sculptures, and funereal tombs in existence.
Santa Croce is a place of superlatives. It's the world's largest Franciscan church, a fine example of Italian Gothic style.
Sant Croce is home to many celebrity tombs (including Michelangelo's), magnificent frescos, and Donatello sculptures. The basilica is a place of one stop shopping for Italian culture.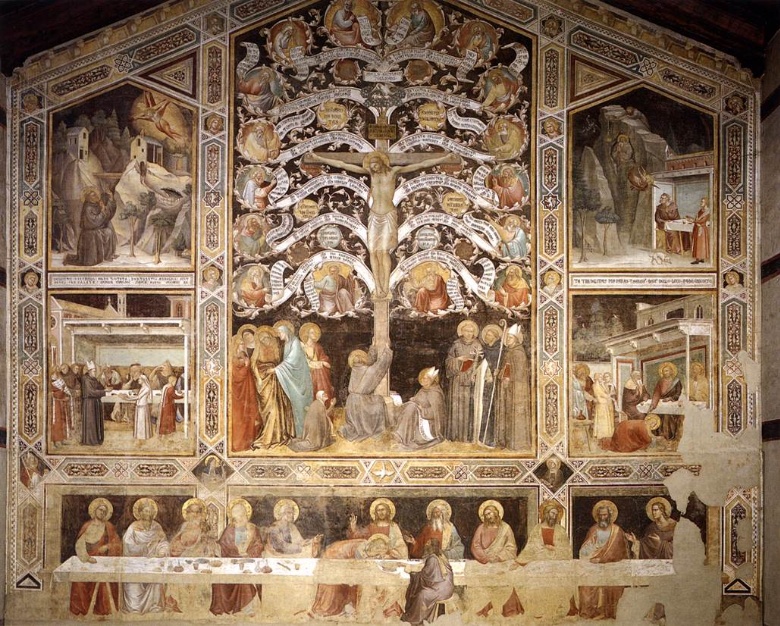 In particular, the frescoed chapels are impressive. The best ones are the Bardi Chapel, the Peruzzi Chapel, the Pazzi Chapel, the Baroncelli Chapel, and the Maggiore Chapel.
You'll find frescos by Giotto, the greatest artist of the 14th century, and other Renaissance luminaries.
Click here to pre-book a skip the line ticket. Click here to book a tour of this important church.
If you want to lunch in the Santa Croce area, try the tiny but mighty Le Vespe Cafe. There will be lines, but it's well worth the wait.
3. San Miniato al Monte
For your last evening in Florence, head to one of Florence's iconic viewpoints. Piazzale Michelangelo is the classic lookout point.
But if you hike 10 minutes further uphill, you'll come to the Basilica of San Miniato al Monte, Florence's crowning glory.
The ancient church is a unique and harmonious blend of medieval architectural styles, pre-dating Florence's Renaissance treasures. Behind the church is a monumental cemetery with beautiful funerary art and sculptures.
4. Optional Half Day Trip to Fiesole From Florence
If you can tear yourself away from Florence, head to nearby Fiesole. Located high above Florence in the Tuscan countryside, Fiesole is the quickest and easiest day trip from Florence.
You can actually walk there in an hour. If you don't want to hoof it, Bus #7 leaves from near Piazza San Marco. You could easily wile away a half day in Fiesole, escaping Florence's adoring crowds.
If you're a ruin luster or history buff, Fiesole will suit. Fiesole pre-dates Florence, with Etruscan roots from the 8th to 9th century B.C.
Be sure to visit the Etruscan-Roman Archaeological site, including a Roman aphitheater, Roman baths, and remains of Etruscan walls.
Also check out the the Monastery of San Francesco. This is the town's highest point, with a wonderful panoramic view of the town. Fiesole's beautiful cathedral, the Cathedral of San Romolo, is pleasingly ancient, almost a thousand years old.
Click here for an e-bike tour of Fiesole and the surrounding countryside.
Day 8: Day Trip Options
On day 8 of your 10 days in Italy itinerary, plan a day trip from Florence. Head to either (1) Siena; (2) Pisa; (3) or a combination of Pisa and Lucca. Pisa and Lucca are just 10 miles apart.
1. Siena Option
Siena is one of the best towns to visit in Tuscany for its rustic medieval beauty, tasty food, and luscious chianti. If you want to bask in medieval times, there's no better place.
You'll want to spend ample time strolling through the pedestrianized historic center. It's a well-preserved burnt orange dream littered with cute cafes and shops.
Siena's most famous site is its Duomo, Siena Cathedral. It's one of Europe's most beautiful churches, especially for lovers of all things Gothic. Click here to book a skip the line ticket.
Siena's Piazza del Campo is one of Europe's most beautiful squares. It holds Siena's landmark, the Piazza Pubblico, with one of Italy's most famous fresco cycles.
If you're there for dinner, don't miss Taverna San Giuseppe. The restaurant is in a brick vaulted room in a 12th century building. It serves up fresh made pasta and other Tuscan comfort food.
Click here to pre-book a guided tour from Florence to Siena, which also includes San Gimignano. Foodies can take a food tour in Siena.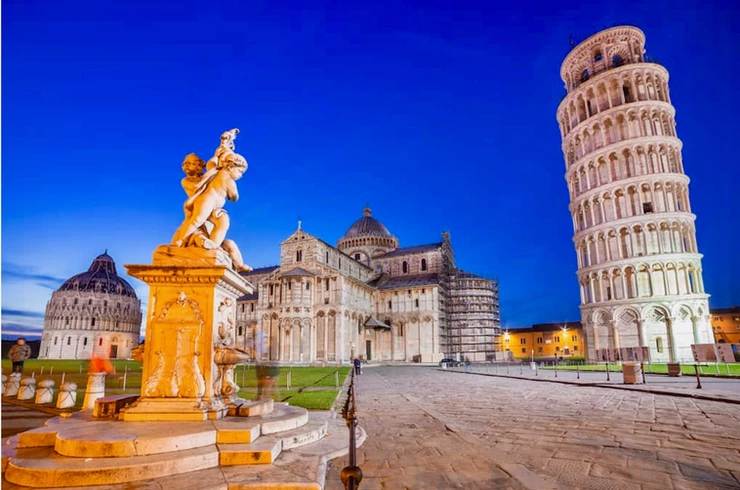 2. Pisa Option
No Tuscany road trip is complete without a stop in Pisa. You can even combine Siena and Pisa on a day trip from Florence.
Most travelers visit Pisa for its famously Leaning Tower. But there are actually six sites on the Field of Miracles: (1) the exuberant Duomo; (2) the ornate Baptistery; (3) the Leaning Tower, and (4) three wonderful museums.
Climbing the tower is an in demand activity. So you'll need to purchase tickets in advance. Click here for a skip the line ticket or click here to get a ticket and a guided tour.
If you're a history and architecture buff, you could easily spend the entire day in Pisa exploring the Field of Miracles. And then spend the evening wandering around Pisa's picturesque old town.
If you get museum fatigue from Pisa's intense concentration of art and architecture, in the afternoon head to Lucca for the rest of the day.
READ: Tips For Visiting Pisa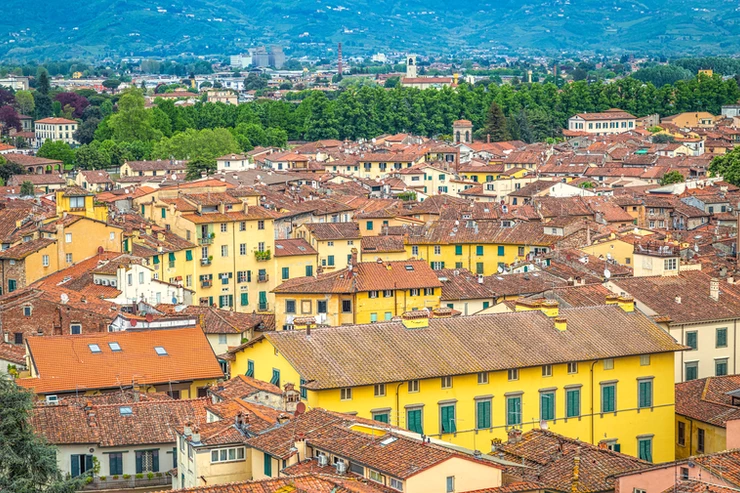 3. Pisa + Lucca Combo Option
Beautifully preserved Lucca is just 30 minutes away from Pisa and can be easily combined on a day trip. Lucca is like a mini-Florence.
The town is still entirely contained within its stout Renaissance walls. The walls are like a circular park for pedestrians and bikers, with beautiful views over the region. (Walking the entire wall takes about 1 hour.)
Lucca doesn't really have any must see sites, which means its under the radar for most tourists. Lucca's appeal lies in its relaxed old world medieval charm.
It's perfect for aimless strolling along the pretty streets and piazzas. Lucca's central square, Piazza Anfiteatro, is an enclosed piazza built around an ancient Roman arena.
In Lucca, you can take a cooking class or go on a biking food tour.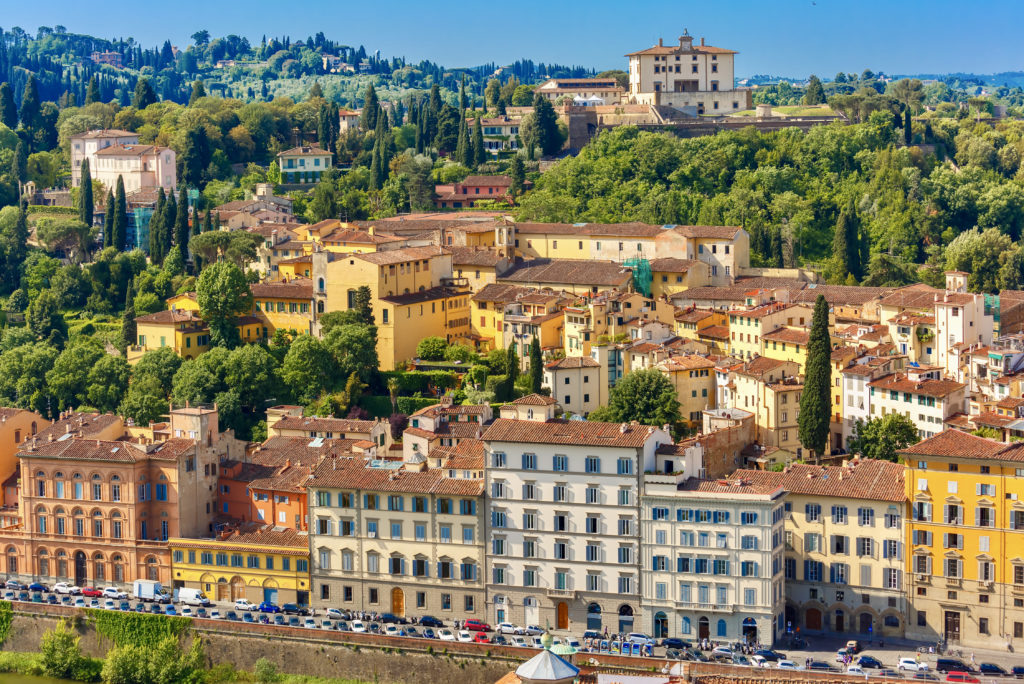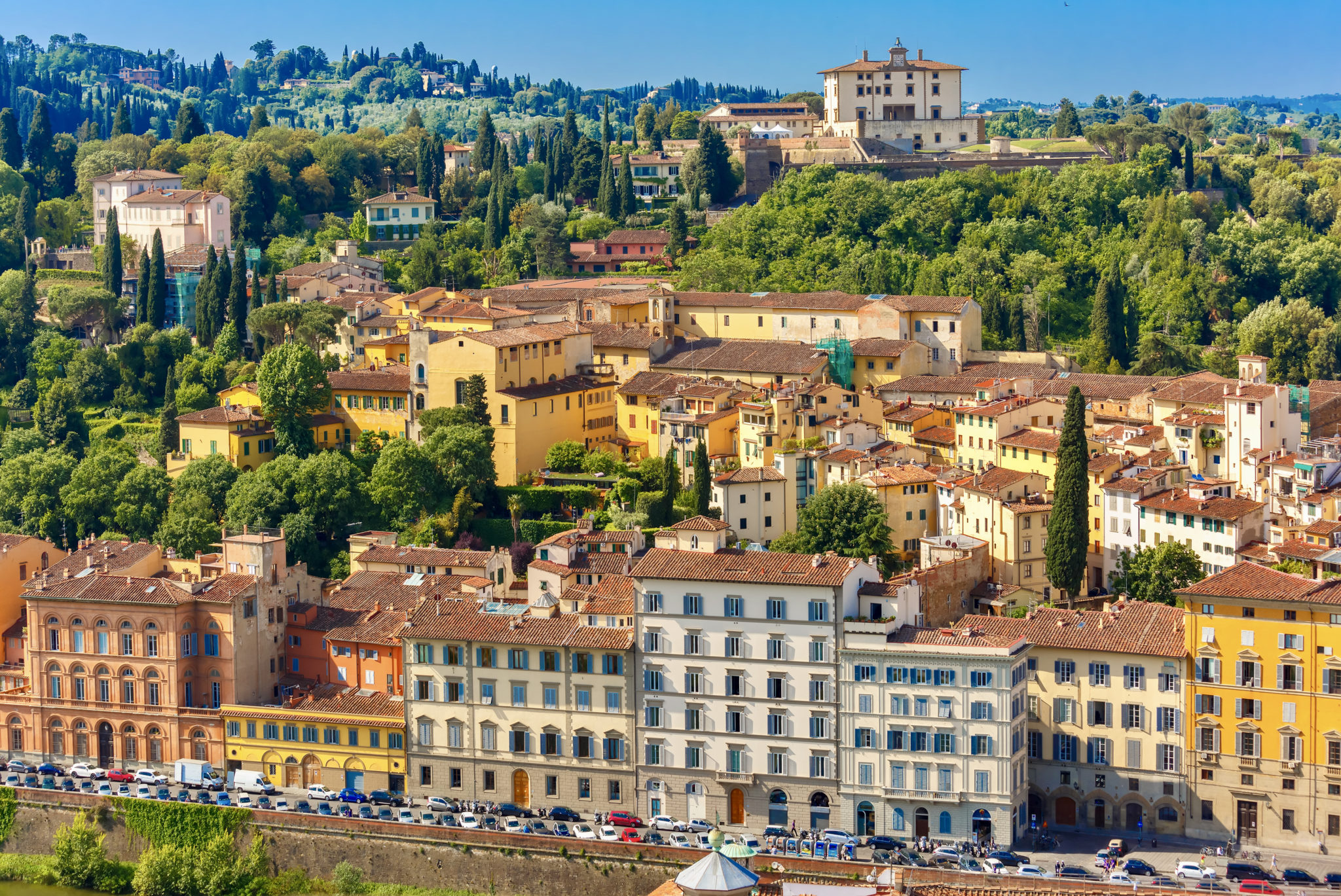 Where To Stay In Florence
If you want something central, book at the Hotel Brunelleschi or Portrait Firenze. Portrait Firenze is one of the most sought after hotels in Italy and is just steps away from the Ponte Vecchio.
Of course the Four Seasons is always beautiful and in a quiet location.
The Palazzo Vecchietti is housed in a beautiful 16th century townhouse. The St. Regis is a beauty too, right near Santa Maria Novella. Il Salviatino has a patrician feel and offers Duomo views.
In the Oltrarno neighborhood, I have really enjoyed Villa Cora with its stunning views and Renaissance style suites.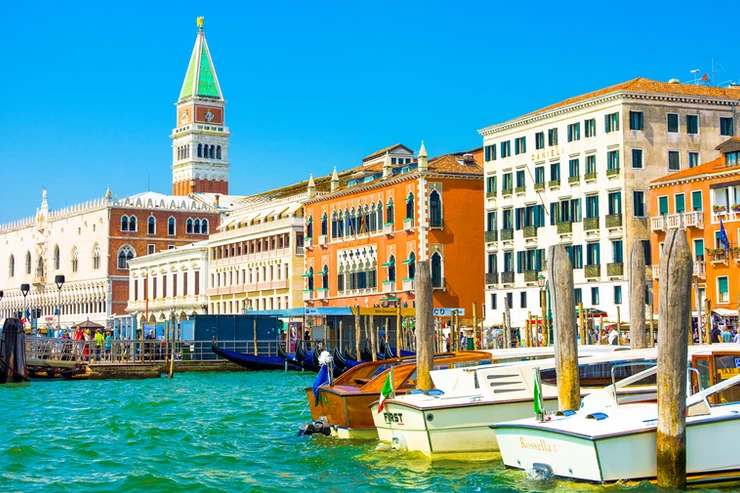 Day 9: Venice
Let's set our sights northward to the enchanting city on water, Venice.
Venice is a realm of its own, a singular creation nestled in a lagoon of northern Italy. It stands as one of the planet's most captivating and picturesque urban gems, akin to a scene from a movie.
Venice's unparalleled charm stems from its unique character. Floating gracefully on water, it appears like a bewitching mirage brought to life.
Roaming its intricate web of narrow streets is a must, as getting deliciously lost in its labyrinth is the best way to uncover its enchantment.
READ: 2 Day itinerary for Venice
1. Doge's Palace
Begin day 1 in Venice with a visit to the Doge's Palace. The Doge's Palace is one of Venice's most iconic landmarks. Set in St. Mark's Square, the palace is the very symbol of Venice.
This pink and white marble Gothic-Renaissance building was the official residence of the doges, rulers of Venice for more than 1,000 years. After a fire in 1677, it was largely rebuilt.
Inside the grand interior are some fabulous pieces of Renaissance and Venetian art.
If you buy tickets for the Secret Itineraries Tour, you'll pass into the judges' chambers, interrogation rooms, and prisons. You'll see the cell of the infamous ladies man Casanova, who made a miraculous escape.
And you'll walk across the lovely Bridge of Sighs. Legend hold that prisoners took their last glances of Venice through the tiny barred windows and "sighed" before heading to the interrogation chambers.
A more romantic tale holds that when two lovers go under the bridge at sunset via gondola, their love will last forever.
Click here to pre-book a ticket to the Doge's Palace, which is essential to avoid the long lines.
2. St. Mark's Basilica & Piazza
After the Doge's Palace, spend some time wandering around the San Marco area by foot. The square itself is magic, but spend some time walking along the back streets.
Then, venture into St. Mark's Basilica, with a must have skip the line ticket. St. Mark's is an astonishing tour de force of Italo-Byzantine architecture.
Consecrated in 1093, it's one of the world's most famous churches. Since 1807, St. Mark's has been the cathedral of Venice.
The church has a unique and eclectic mix of styles and materials. Venice imported its art and architectural style from the Byzantine world.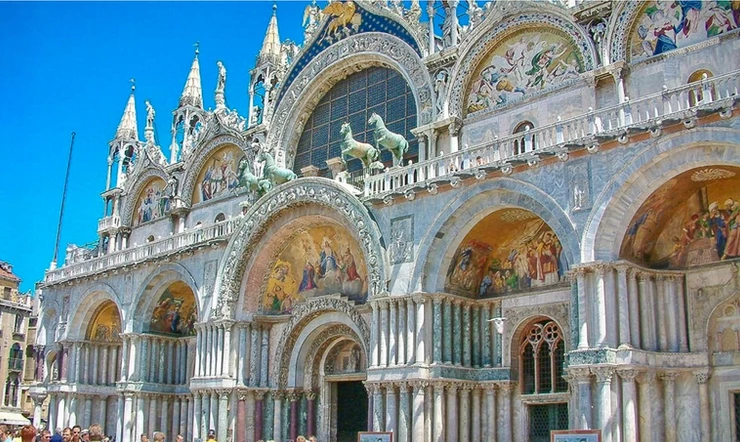 Just as Venice is like no other city in the world, St. Mark's is like no other church in Europe.
Inside, it's a golden extravaganza of mosaics. There are 90,000 square feet in total, symbolically concentrated high above in the celestial world.
In the middle ages, Venice was the leading school of mosaic in, ahead of Ravenna. The oldest mosaics in St. Mark's date back to 1070, telling Old Testament stories.
St. Mark's is always crowded. You must pre-book timed entry tickets or a guided tour. To avoid crowds, you might also consider going on a night tour. There's also a guided tour with access to the secret terraces, which is worth it for the views.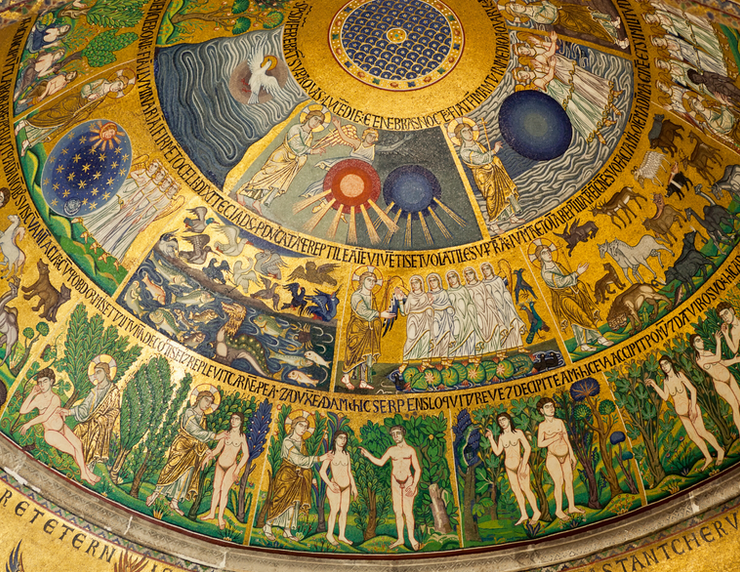 It's time for lunch. For authentic Italian, stop in at Tuttinpiedi.
It serves up freshly cooked pasta in takeaway boxes. If you'd like a more leisurely sit down place, try Ai Mercanti or Osteria Enoteca.
3. Grand Canal
In the late afternoon, take a boat tour down the Grand Canal. It's a classic, unmissable thing to do in Venice.
As you sail, you can admire Venice's must see sites and dreamy palazzos. Here's my guide to the must see sites on the Grand Canal, with tips for riding the Vaporetto, which is Venice's water bus.
The most important buildings on the Grand Canal were residences of Venice's powerful patrician families. Because of these sumptuous palaces, the Grand Canal has been described "as the most beautiful street in the world."
One of the must see sites is the Basilica of Santa Maria della Salute. La Salute is a Ventian jewel of Baroque architecture.
Built on top of over 1 million timber piles, it was designed by local architect Baldassare Longhena, who also built Ca' Rezzonico. La Salute's most eye catching figure is its crown like dome, with a statue of Mary on top.
If you book a gondola ride down the grand canal, you can also admire Ca' Rezzonico, Ca' Grande, Palazzo Grasse, Ca d'Oro, and Ca Foscari.
4. Gritti Terrace
For a pre-dinner drink, take in canal views at the iconic Gritti Terrace in the Palazzo Gritti. Built in 1525, the Palazzo Gritti is a Venetian Gothic wonderland.
Originally, the palace was the home of a doge. But now it's an expensive luxury hotel.
The hotel is chock full of Venetian antiques, oriental rugs, and spectacular Murano glass light fixtures. It faces La Salute.
For dinner, if you're a fan of fresh seafood, you can't do better than the tiny restaurant of Ai Artisti (make reservations!) The menu changes daily according to what's on offer at the nearby fish market.
Day 10: Venice
You finish up your 10 days in Italy itinerary with another day in Venice.
1. Danieli Hotel
If you want a glamorous breakfast or brunch, book at table at Restaurant Terrazza Danieli. Perched on the hotel's rooftop, the restaurant-bar is a magical location, overlooking La Serenissima. This was one of the nicest things that I did my last time in Venice.
If you want something more casual, there are loads of coffee and pastry shops around Venice.
Once you're fueled up, pick one of Venice's three premiere museums to visit: (1) The Peggy Guggenheim Museum; (2) the Scuola Grande di San Rocco; or (3) the Galleria dell'Academia.
2. Guggenheim Museum: Modern Art
The Peggy Guggenheim Museum is housed in the Palazzo Venier dei Leoni on the Grand Canal. You can click here to pre-purchase a ticket.
The museum holds one of the finest modern art collections in the world. If you love 20th century art, the golden age of modern art, this museum is for you.
Everything is a seminal work of art. Guggenheim's collection includes works from the major movements of Cubism, Surrealism, Futurism, and Abstract Expressionism.
There's an entire room dedicated to her beloved Pollack. You can see works by Picasso, de Chirico, Vassily Kandinsky, Joan Miro, Paul Klee, Max Ernst, Magritte, Willem de Kooning, Salvador Dali, and Alexander Calder.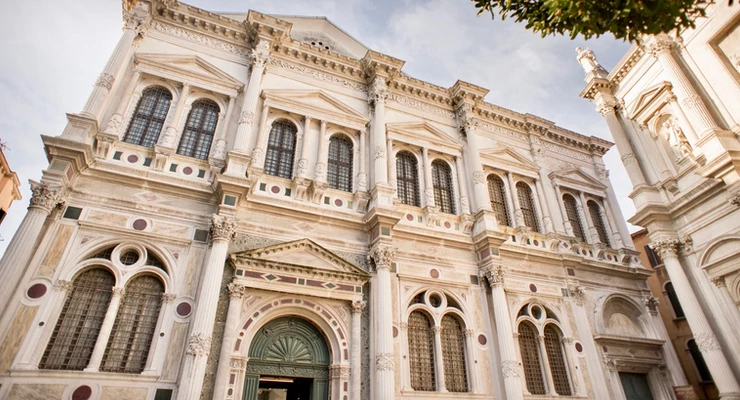 3. Scuola Grande di San Rocco: Tintoretto Frescos
If you prefer classical art to modernism, head to the absolutely breathtaking Scuola Grande di San Rocco. It's an off the beaten path gem in Venice's San Polo area.
The school was the seat of the Brotherhood of San Rocco. They were wealthy Venetians dedicated to charitable works.
The school is decorated wall to wall by Venetian Renaissance painter Tintoretto, whose style combines Michelangelo's draftsmanship and Titian's use of color.
His cycle fresco in the Chapter Room is considered the "Sistine Chapel of Venice." Mirrors allow you to see the ceiling paintings without neck strain.
4. Accademia Gallery: Classic Venetian Paintings
Close by the Accademia Bridge, you'll find the Accademia Gallery. The Accademia is the most important museum in Venice and one of the best in Europe.
It's housed in the former Santa Maria della Carita church and convent complex. The museum was built, in part, by famed Italian Renaissance architect, Andrea Palladio.
The Accademia houses the world's most important collection of Venetian painting. The museum is comparable to the Uffizi Gallery's collection of Florentine works. The gallery has pieces by Veronese, Titian, Tintoretto, Tiepolo, Bellini, Canaletto, Mantagna, and Giorgione.
It also possesses the world's most famous drawing, Leonardo da Vinci's Vitruvian Man (which isn't often on display). Don't miss one of the world's most famous Last Supper paintings, Veronese's The Feast in the House of Levi.
Click here to book a skip the line ticket.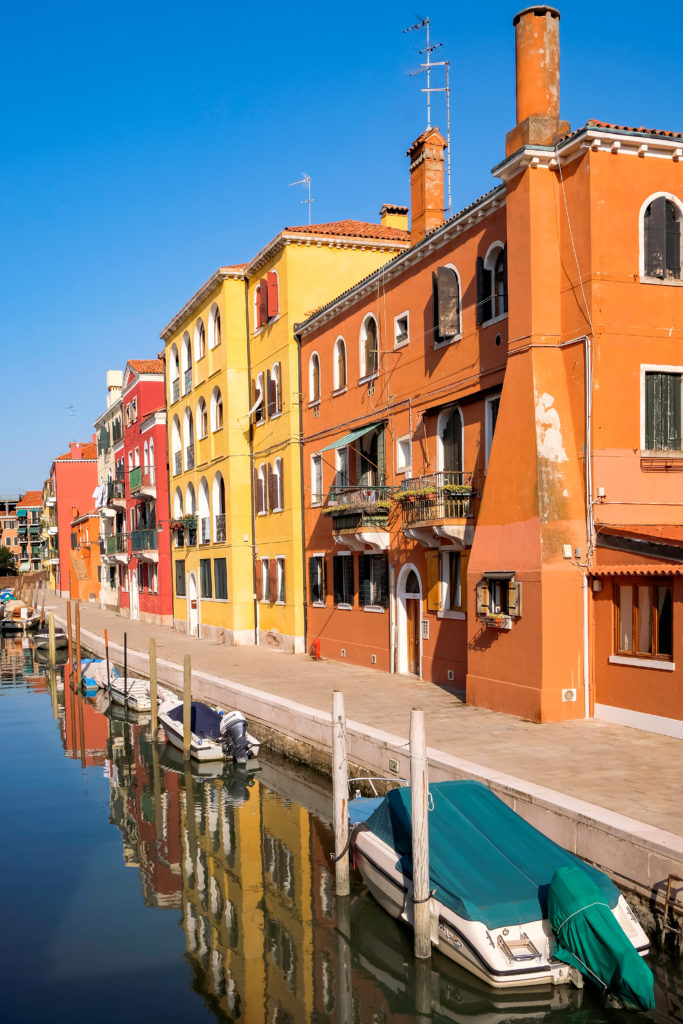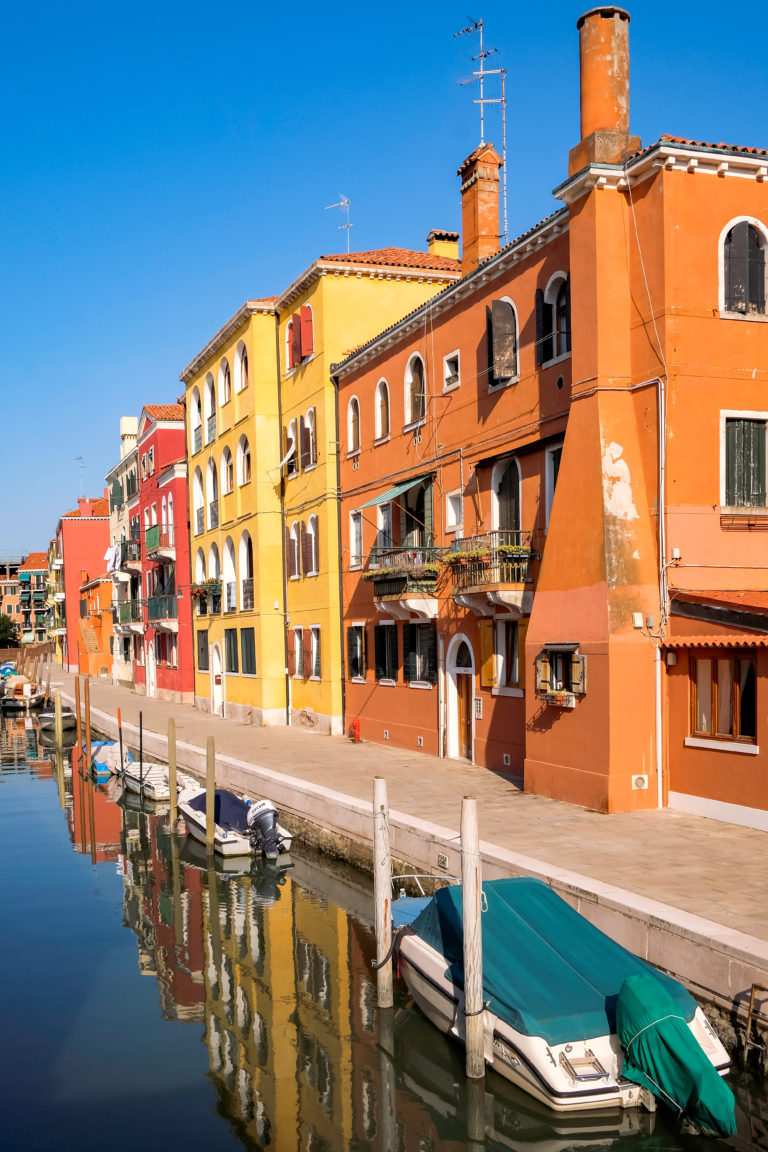 5. Cannaregio
Next, head to the Cannaregio neighborhood for a slice of authentic Venice. Cannaregio is a mostly residential sestiere in northwest Venice that's largely bereft of crowds. It has elegant faded buildings and hidden churches with Tiepolo paintings.
Cannaregio is chock full of quaint cicchetti bars and gelaterias. Cicchetti is basically the equivalent of tapas, little bite size morsels of goodness that sustain you until the real meal at 8:00 pm.
In Cannaregio's main square, there's a Jewish Museum you can pop into for a history lesson. Or, simply wander the maze of narrow walkways, canals, and bridges.
For lunch, try Trattoria Al Ponte del Megio or Il Paradiso Pertduto. Alternatively, sign up for a food tour in this historic off the beaten path neighborhood.
Click here to book a walking tour of what may be the most authentic part of Venice. Another fun thing to do in this less touristy neighborhood is to go stand up paddle boarding or learn to row a gondola.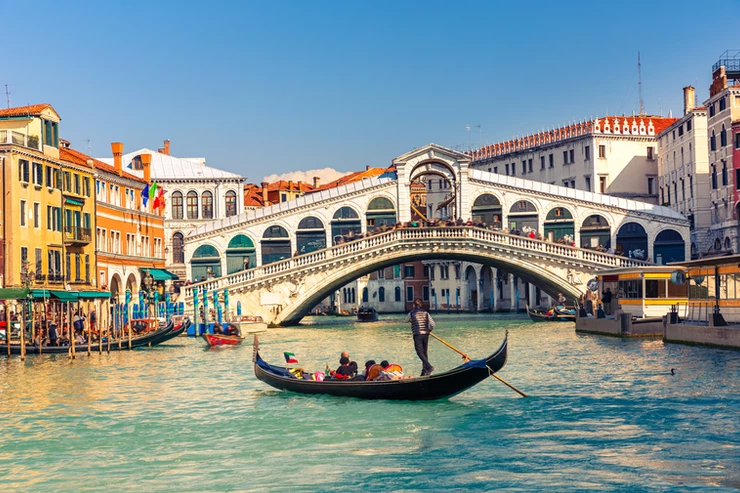 5. Rialto
Finish up your afternoon in Venice's Rialto neighborhood. You can cross the famed Rialto Bridge, the oldest of 4 bridges spanning the Grand Canal.
The area around the Rialto is full of upscale shops. Amidst them, is a fishy smell from the famed fish market.
Finish up your day with a gondola ride at sunset. Or better yet, learn to row a gondola yourself with Row Venice.
For dinner on your last day in Italy, pick a restaurant according to your preferred location. Try Bistro de Venice (San Marco), l Como (Castello), Locanda Monti (Dorsoduro), or L'Orto dei Mori (Cannaregio). Make reservations!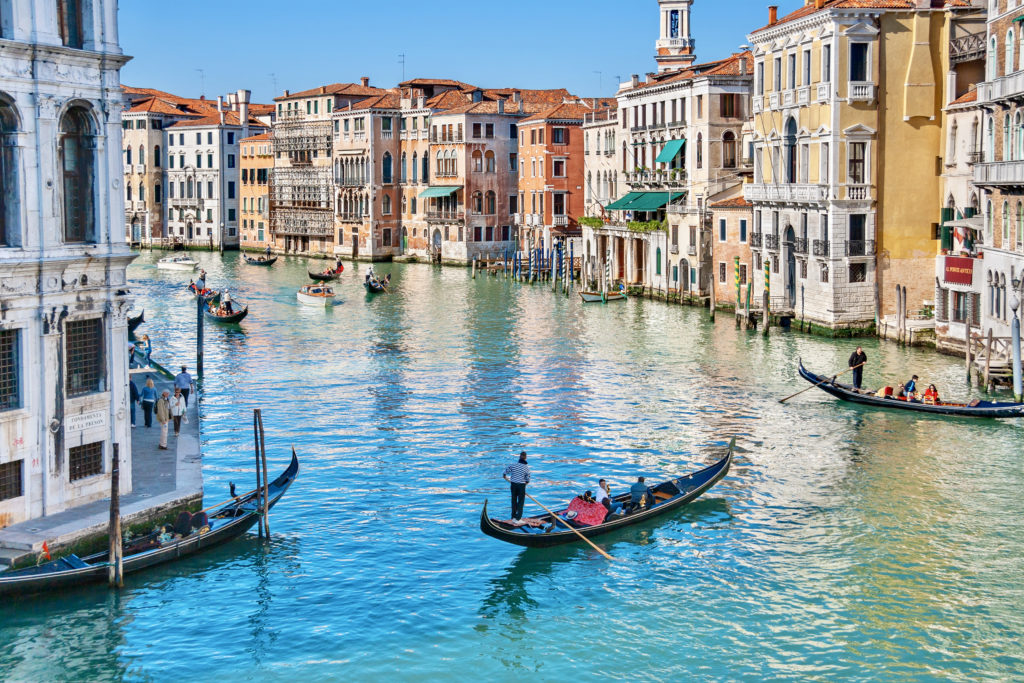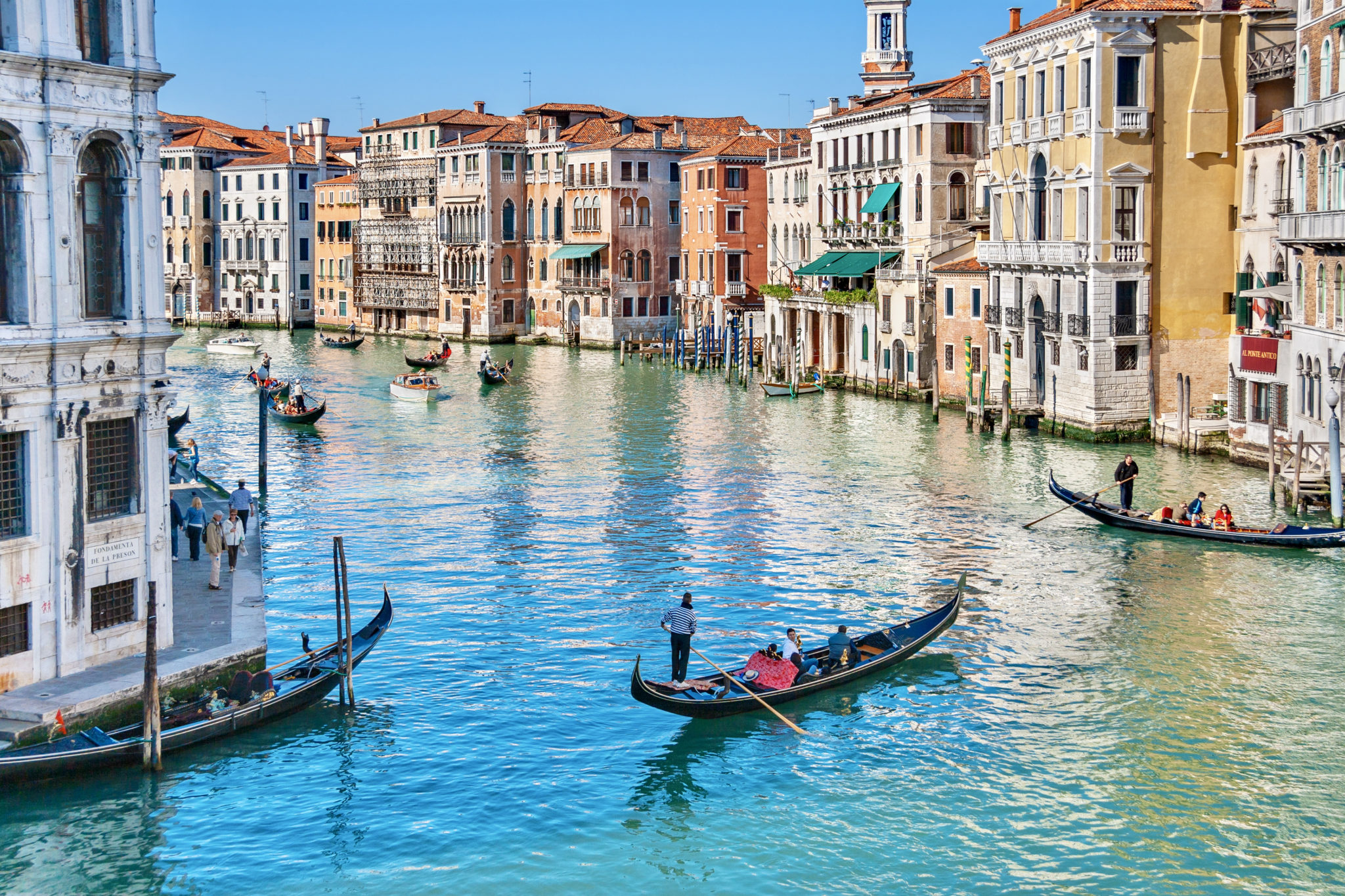 6. Gondola Rides In Venice
Taking a gondola ride in Venice ranks among one of the most dreamed-about experiences for travelers. This will likely be you biggest expense in Venice if you decide to take one.
Here are some of the sample gondola rides you can go on:
To get a similar experience to the gondola, you can also take a traghetto. That's a largish gondola-type boat that the locals use to cross the Grand Canal.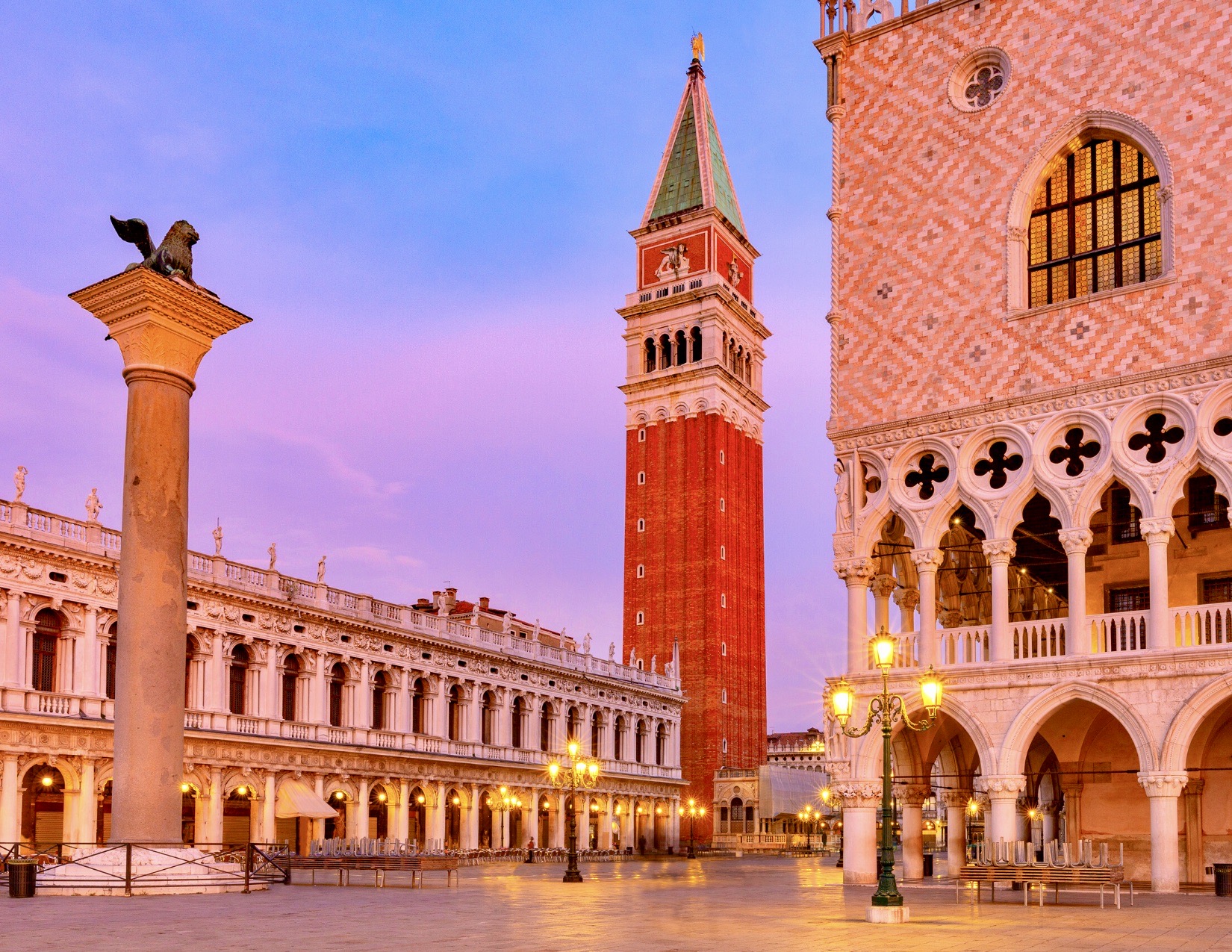 Where To Stay In Venice
There are some amazing hotels in Venice. Be aware that, because Venice is such a dense city, the hotel rooms will be smaller than usual.
If you want a real luxury hotel, opt for Gritti Palace (elegance and views of the Grand Canal) or the Hotel Danieli (opulent Venetian rooms with a rooftop terrace). If you don't stay there, I highly recommend you visit for a cocktail or brunch.
If you want a luxe hotel in the center of things, try St. Regis (unrivaled terrace suites above the Grand Canal), Aman Venice (my fave, you'll feel like an aristocrat), or Bauer Palazzo (elegant Venetian design).
For a cute boutique hotel, try the Novecento, the Palazzo Venart, or the Hotel Bucintoro.
More Than 10 Days In Italy?
Do you have more than ten days in Italy? If so, I have some excellent options for extending your trip. These are close to Venice, where your 10 days in Italy itinerary ends, so they make convenient day trip options.
1. Padua: Giotto Frescos
One of Italy's wonders is the UNESCO-listed Scrovegni Chapel in the pretty town of Padua. Wallpapered with exquisite frescos by Giotto, the chapel is one of the world's greatest art works.
Giotto painted a cycle of 39 frescos depicting the lives of Mary and Jesus in 1303-05. It's a precious masterpiece of Italian art, as stunning in person as the Sistine Chapel in the Vatican Museums.
Click here for a guide walking tour of Padua and chapel visit.
2. Verona: Medieval Romance
Fair Verona is a pretty Italian town full of red and peach colored medieval buildings and Roman ruins. It was made famous by Shakespeare's play Romeo and Juliet.
Once you've made the obligatory pilgrimmage to Juliet's Balcony, you'll also want to tour the doughty Roman Arena in the lively Piazza Bra.
It's easy to take the train from Venice to Verona. It's a 1:10 ride. You can also book a day trip tour from Venice to Verona. You should also book a ticket to see the Roman Arena.
3. Venice's Islands: Murano, Torcello, Burano & the Lido
Venice shares its lagoon with four other islands. You can get there via vaporetto. Murano is famous for its glass factories.
In Burano, pastel weathered homes provide a rainbow of color. Tiny Torcello is charming and has Venice's oldest monument, the Basilica di Santa Maria dell'Assunta.
If you want some beach time, head to the Lido. It's just a 15 minute vaporetto ride from Piazza San Marco. You can rent private cabanas with beach chairs, parasols, massage tables, etc.
If you want to see all the islands, it's really best (and easiest) to book a full day tour from Venice.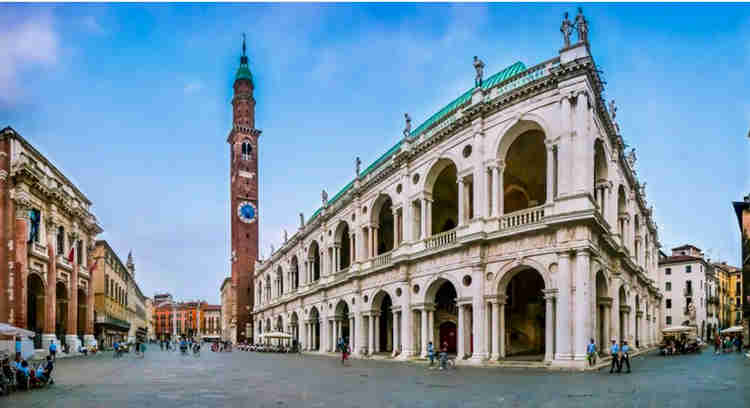 4. Vicenza
Vicenza is fantastic and underrated UNESCO-listed city, where you can take a Palladian journey. Vicenza was the crucible of the celebrated Andrea Palladio. Palladio was one of the world's greatest architects.
He left his mark everywhere in Vicenza. The city is full of his beautiful buildings, some of which look like Greek temples. The city is variously known as the "Pearl of the Renaissance," the "Gold City," and the "City of Palladio."
In 1994, the entire city of Vicenza became a designated UNESCO World Heritage Site The designed was intended to preserve Palladio's palaces and villas. You can take a guided walking tour of them.
READ: Best Things To Do in Vicenza
5. Bologna: City of Gastronomy
Nicknamed La Grassa, or the Big Fat, for its delicious food, Bologna just oozes medieval charm.
On a walking tour, you can see that Bologna is filled with striking architecture, arcaded porticos, beautiful piazzas, a swathe of palaces and towers, and gourmet restaurants. Most of Bologna's must see sites are found in the city's main square, Piazza Maggiore.
Bologna may be the best place in Italy to take a food tour or go on a factory visit to check out how everything is made.
6 Parma: Another UNESCO City of Gastronomy
Parma is a sweet and colorful city, about an hour north of Bologna. It has a pretty pink octagonal Baptistery. The entire town is dotted with red and yellow walls. Purple flowers cover the Ponte Verdi.
Precious frescos by the Renaissance master Correggio blanket the city and art-filled palaces beckon.
Correggio's masterpiece, the Camera di San Paolo, featuring an illusionistic umbrella vault, is in the old Benedictine monastery of St. Paul. You can also take in a performance at Parma's beautiful Baroque opera house, Teatro Regio.
7. Ravenna: Byzantine Mosaics
Ravenna was once the epicenter of the Western World, when the Byzantine Empire made Ravenna its capitol. The Byzantine rulers blanketed Ravenna's churches with gorgeous mosaics.
Ravenna boasts the best early Christian mosaics in the world. This artistic legacy rivals Venice or Istanbul, making Ravenna a UNESCO site in 1996. On a walking tour, you can see all five UNESCO sites with skip the line tickets.
READ: Complete Guide to the Mosaics of Ravenna
I hope you've enjoyed my 10 days in Italy itinerary. You may enjoy these other Italy travel guides and resources:
If you'd like to spend 10 days in Italy, pin it for later.