Looking to plan a trip to Umbria? This one week in Umbria \ itinerary is the perfect way to experience the "green heart" of Italy's landlocked region, which remains largely untouched and dotted with medieval towns and fortifications.
Umbria's stunning landscapes boast lush green farmlands, fields of sunflowers, and forested mountains, much like those depicted in Renaissance-era frescoes by artists like Giotto.
This makes Umbria an ideal destination for a road trip that allows you to fully appreciate the region's natural beauty.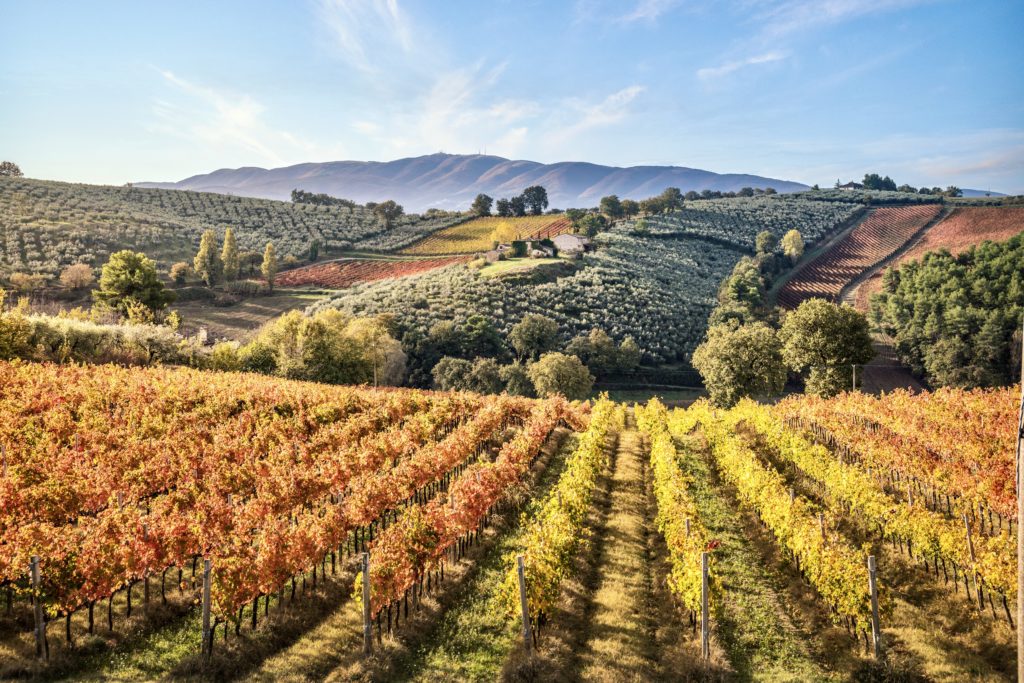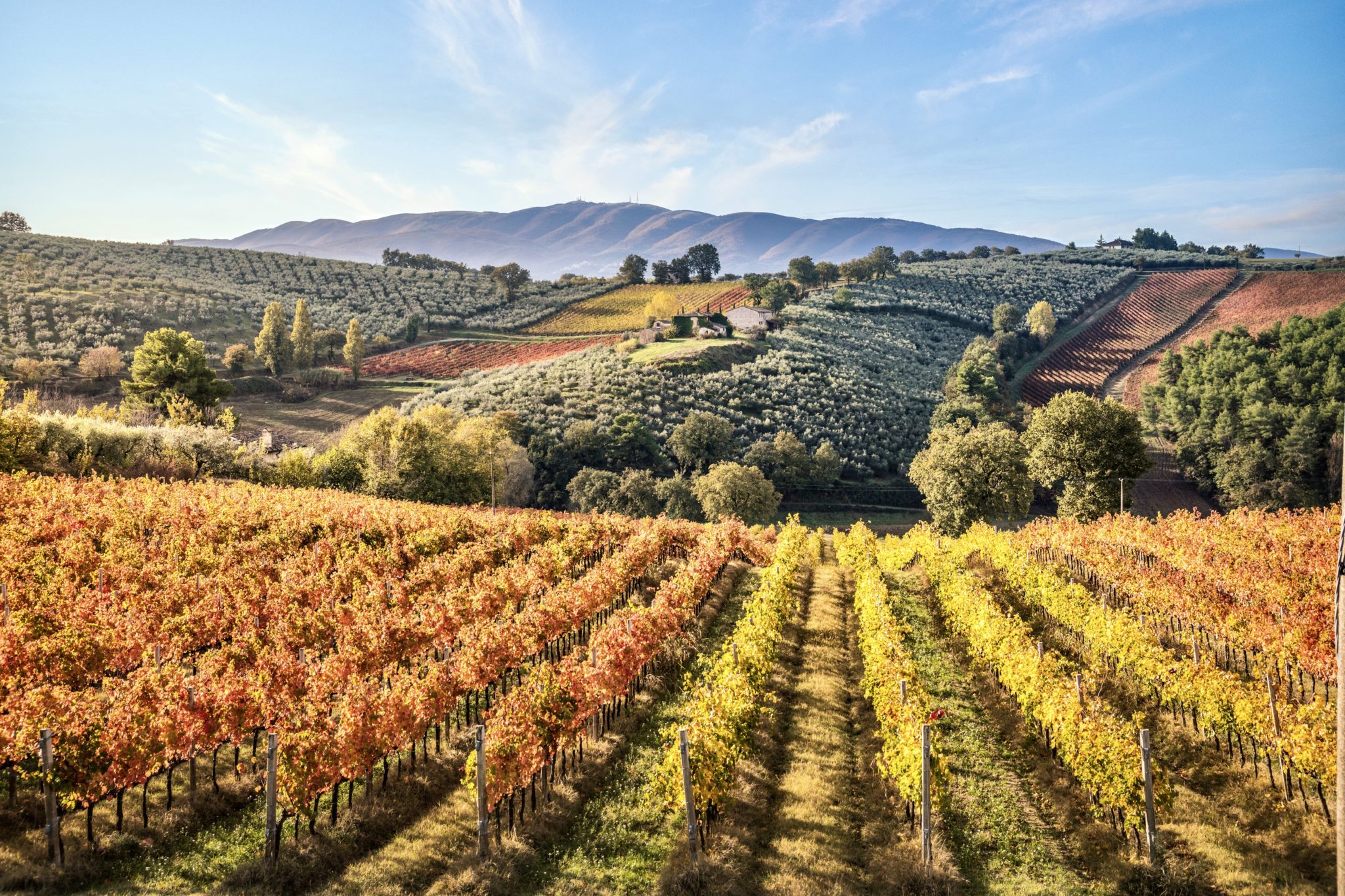 Ancient Umbria looks a lot like Tuscany did before it became, understandably, overcrowded with tourists.
Umbria is becoming more well know. But It's a still somewhat off the beaten path region of Italy filled with idyllic towns you'll have all to yourself, or mostly to yourself. Except in summer.
To help you have the best experience, I've put together a step-by-step one week in Umbria itinerary.
Umbria is not a large area. It's just over 3,000 square miles, smaller than Connecticut. But seeing all the highlights requires some careful planning.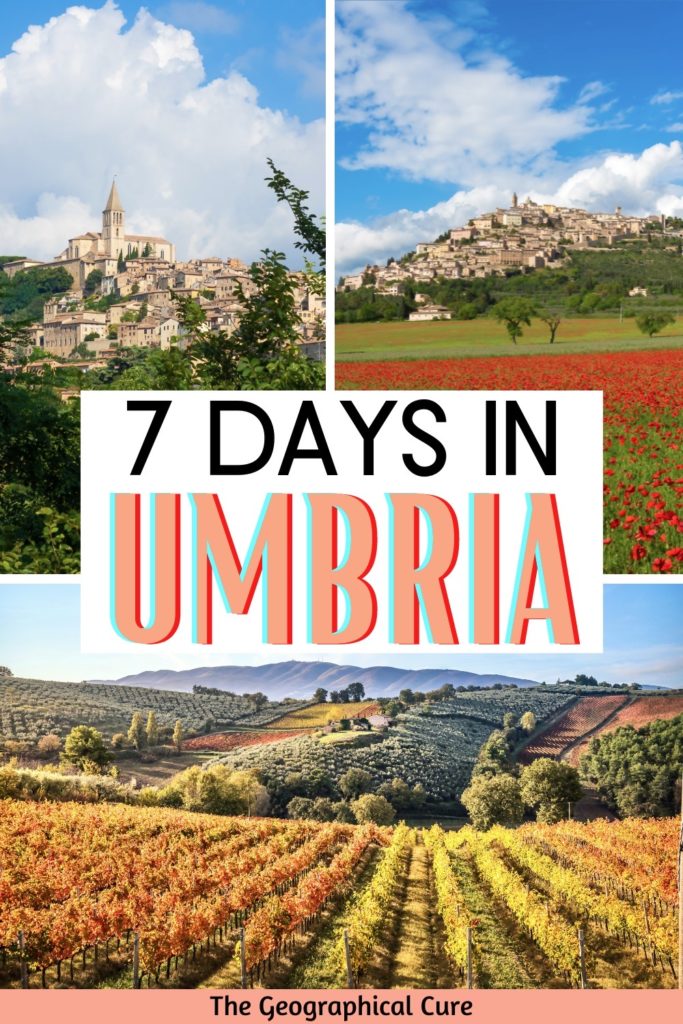 Overview Of One Week In Umbria Itinerary
Here's a quick snapshot of what you'll see on my recommended 7 days in Umbria itinerary.
Day 1: Perugia
Day 2: Gubbio
Day 3: Assisi + Spello
Day 4: Bevagna + Montefalco, and/or Deruta
Day 5: Todi + Spoleto
Day 6: Orvieto
Day 7: Orvieto, Civita di Bagnoregio, and/or Narni
This Umbria itinerary assumes you have 7 full days in the region. Plan to arrive at your accommodations the evening before, so you can get settled be ready to go the next morning.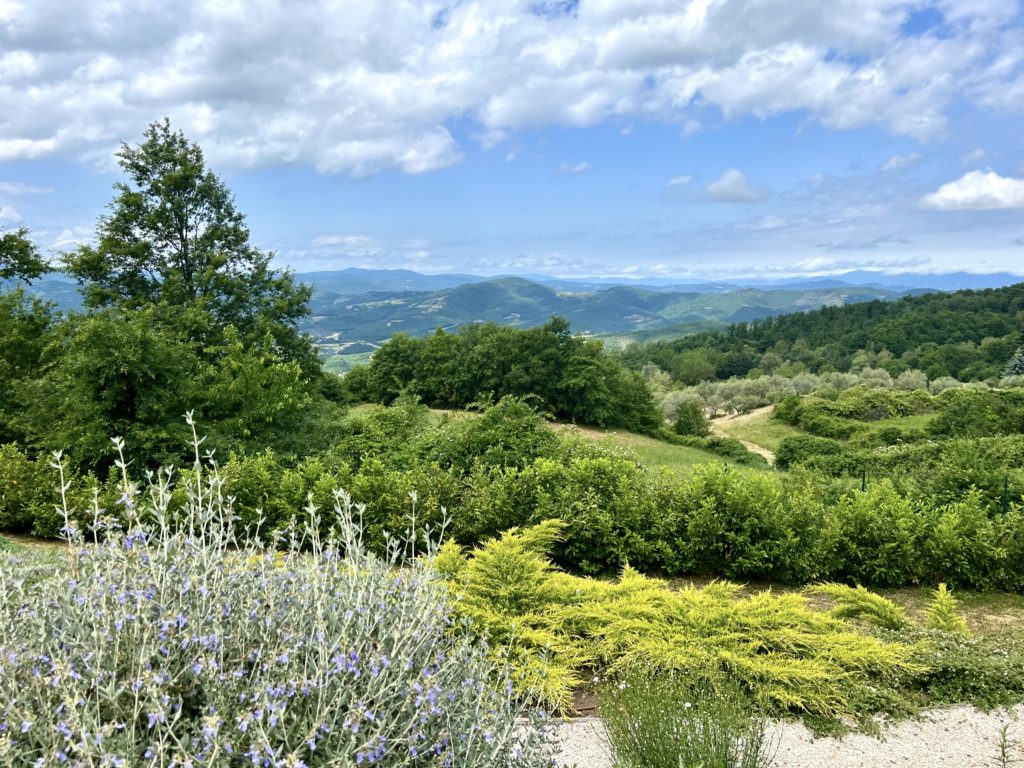 This itinerary goes from northern to southern Umbria. But you can rearrange the order of days based on where you're staying.
As with all of my suggested itineraries, I recommend that you use this one week in Umbria itinerary as a guide. You can tailor it to suit your individual interests, needs, and pace of travel.
You may want to take a day off mid-trip just to relax. Or extend this one week in Umbria itinerary into a 10 day or two week itinerary.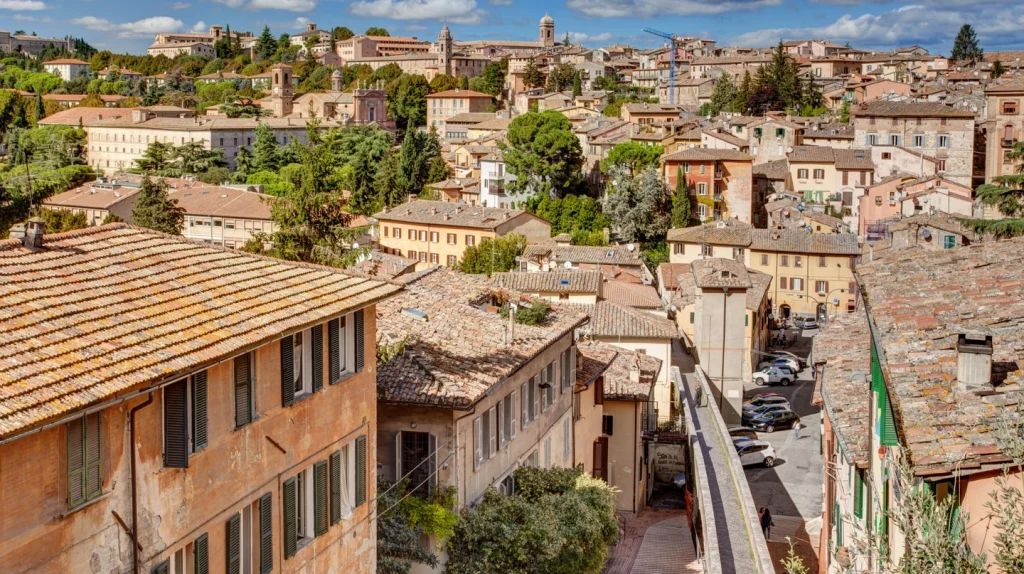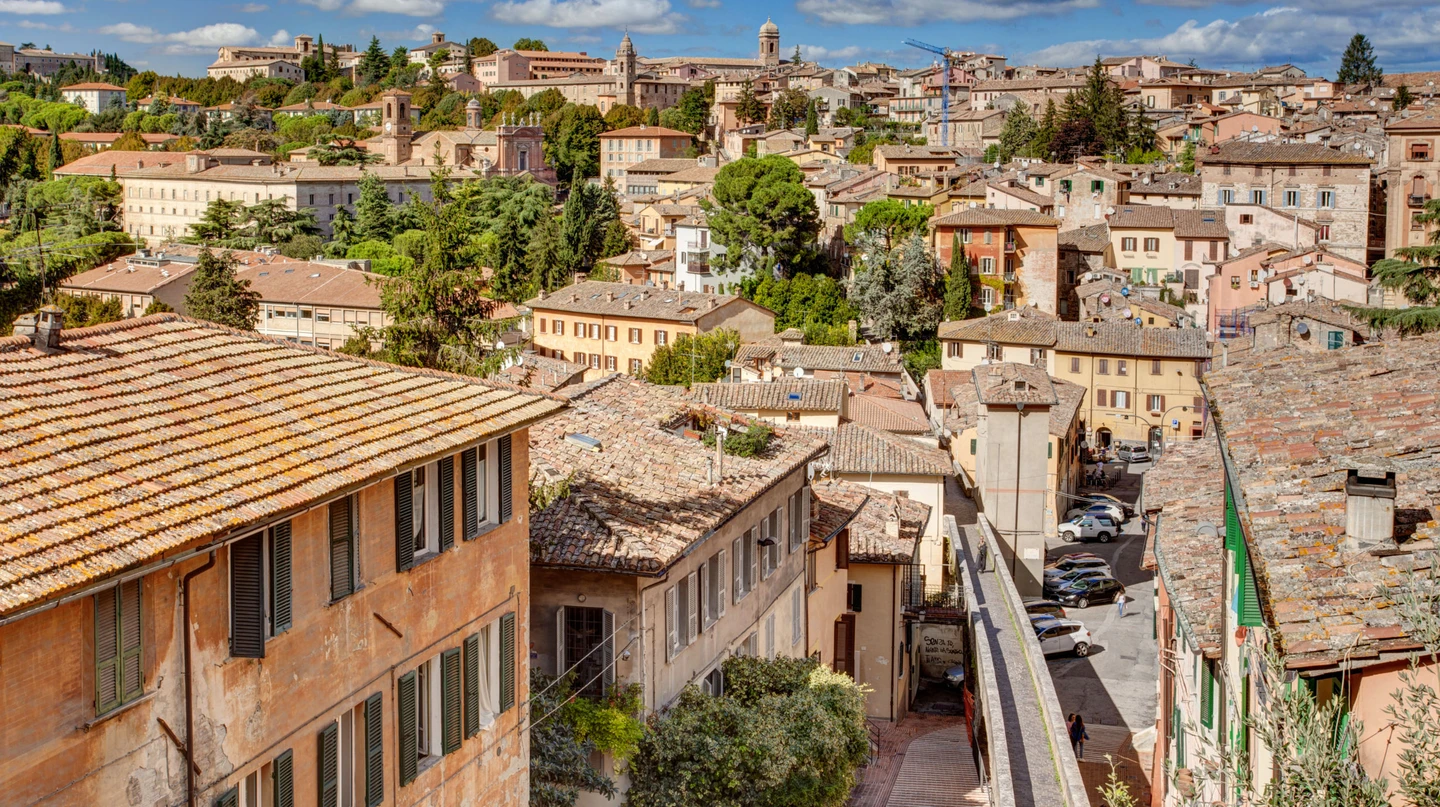 Tips & Logistics For Spending One Week In Umbria
But, first, let's get into some tips for visiting Umbria.
1. How To Get To Umbria
The best way to reach Umbria is by car. You will really need to rent a car to get around Umbria properly and explore all its adorable towns. Here are my tips for renting and driving a car in Europe.
If you fly into Rome Fiumicino Airport, it's just over a 2 hour drive to Perugia, the capital of Umbria. Or you can book a private transfer from Rome to Perugia.
You can also take the high speed train from Rome to Perugia (3 hours) and pick up your car in Perugia. Alternatively, you can take the train from Rome to Orvieto and start in southern Umbria.
If you're coming from Florence, the drive takes 2:20.
Using public transportation in Umbria can be tough and tricky. Many of the hill towns don't have train stations.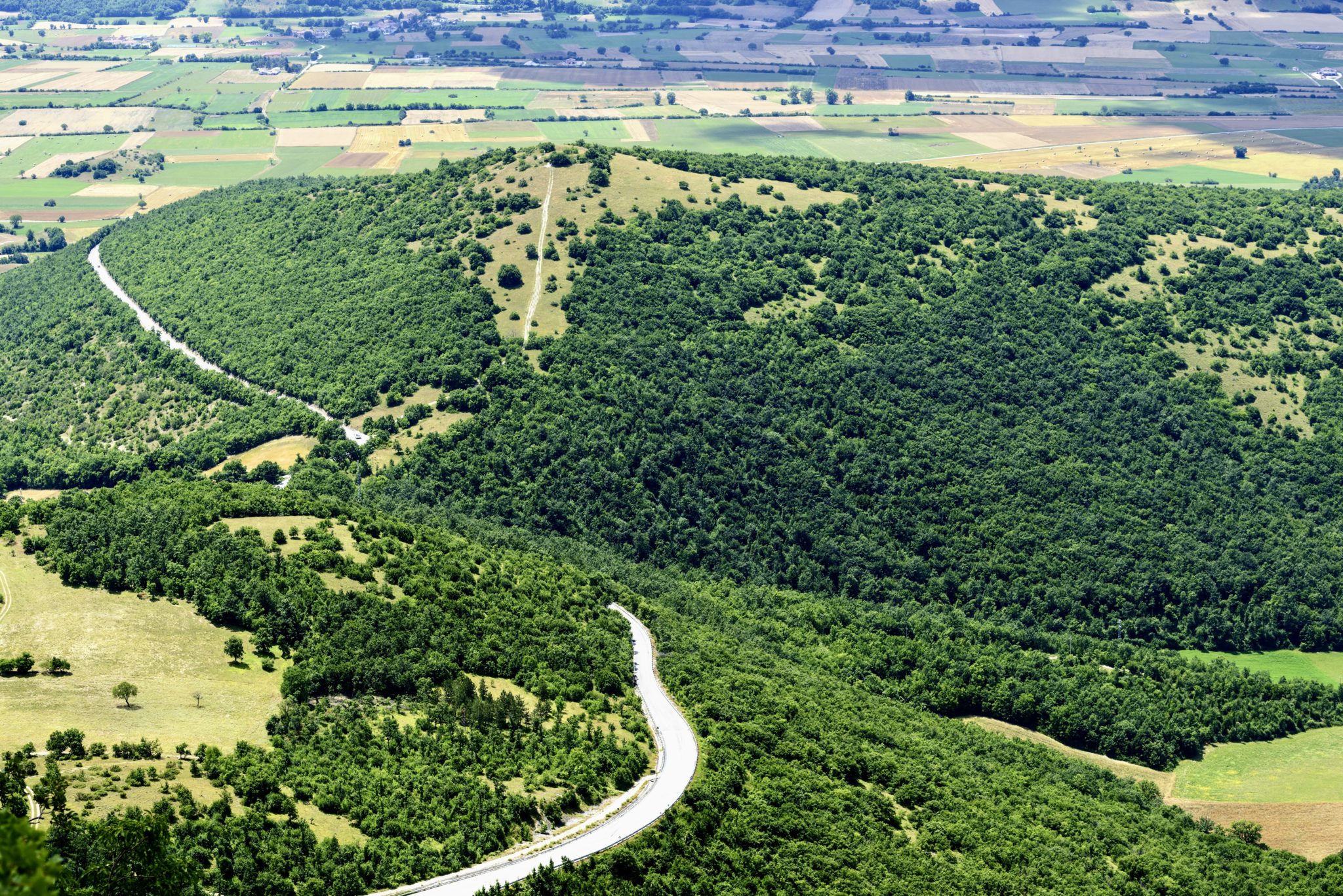 Or you may have to switch trains to get to your destinations and then have a hike into town. Or you may need to use train + bus to get there.
All that eats into valuable sightseeing time. So I highly recommend driving.
2. Driving In Umbria
I thought driving in Umbria was fairly easy, though the roads in Umbria aren't as well paved or maintained as in Tuscany. With Umbria's mountains, they can also be windy.
Our GPS worked well and we only took a few wrong turns, which you would expect in Europe.
It can be difficult to drive in Umbria at night, as the roads aren't well lit. But we drove at night a few times and managed fine.
Try to get a compact car. The roads are narrow and parking places can be tight to get into.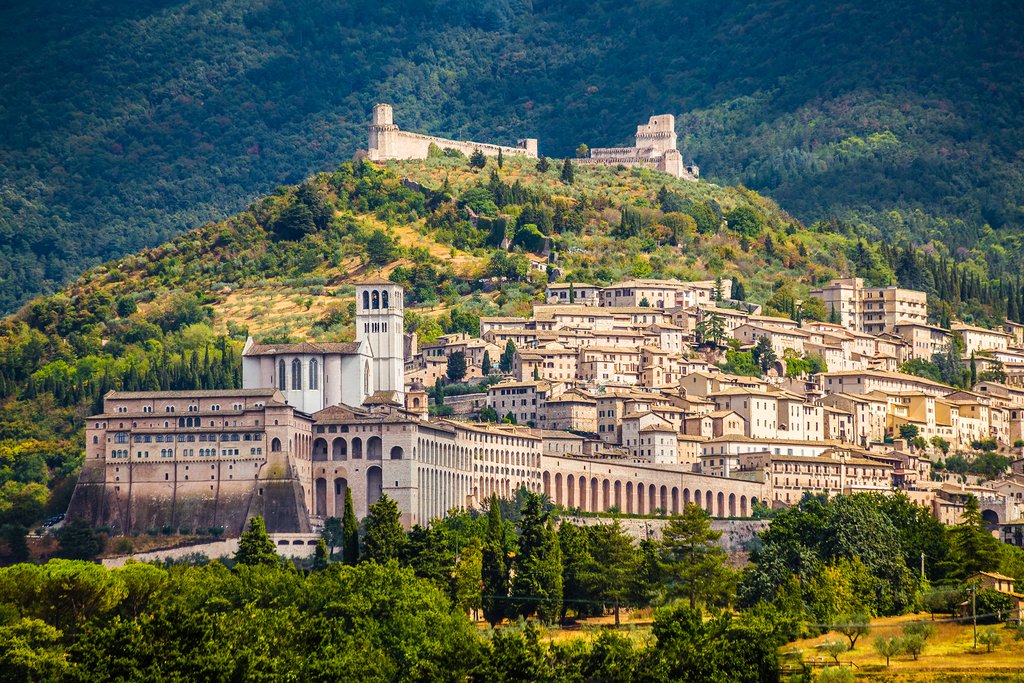 There are some toll roads, called the autostrade, though most roads aren't.
You may want to get a telepass from your rental car agency to help you speed through the tolls. Otherwise, when entering the toll area to pick up your ticket, head to the lane marked "biglietto."
You then pay when you exit the toll road. There are separate lanes for paying with cash and credit cards.
The booths won't be manned. There's a different slot for entering your ticket and for your cash or credit card.
If the Italians are driving faster than you, just pull over and let them pass. There are quite a few speed cams, and you don't want to get a ticket.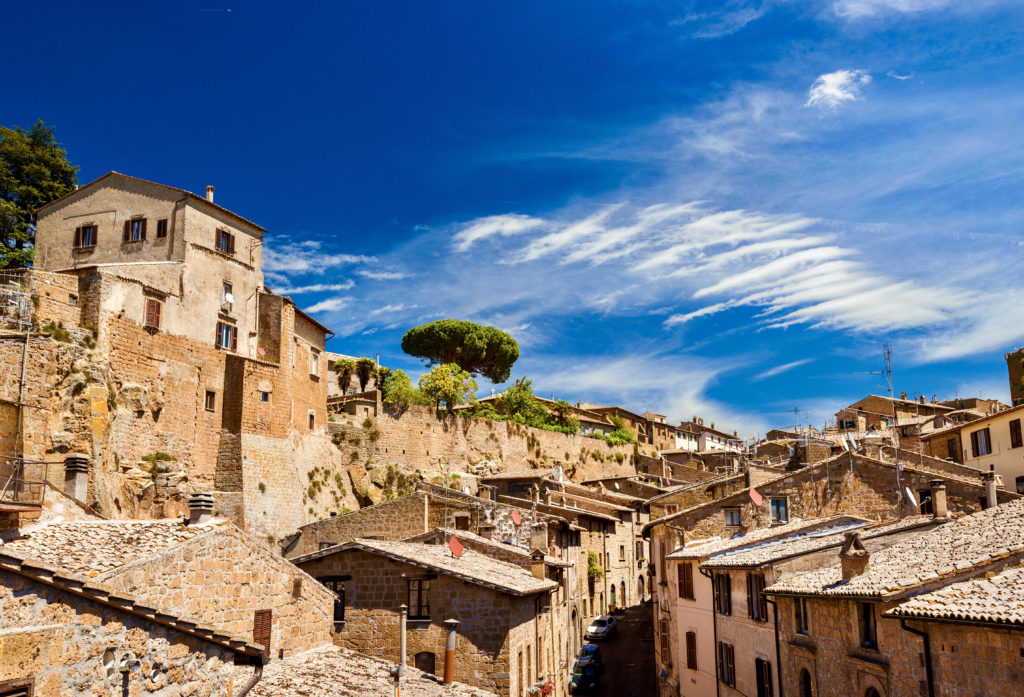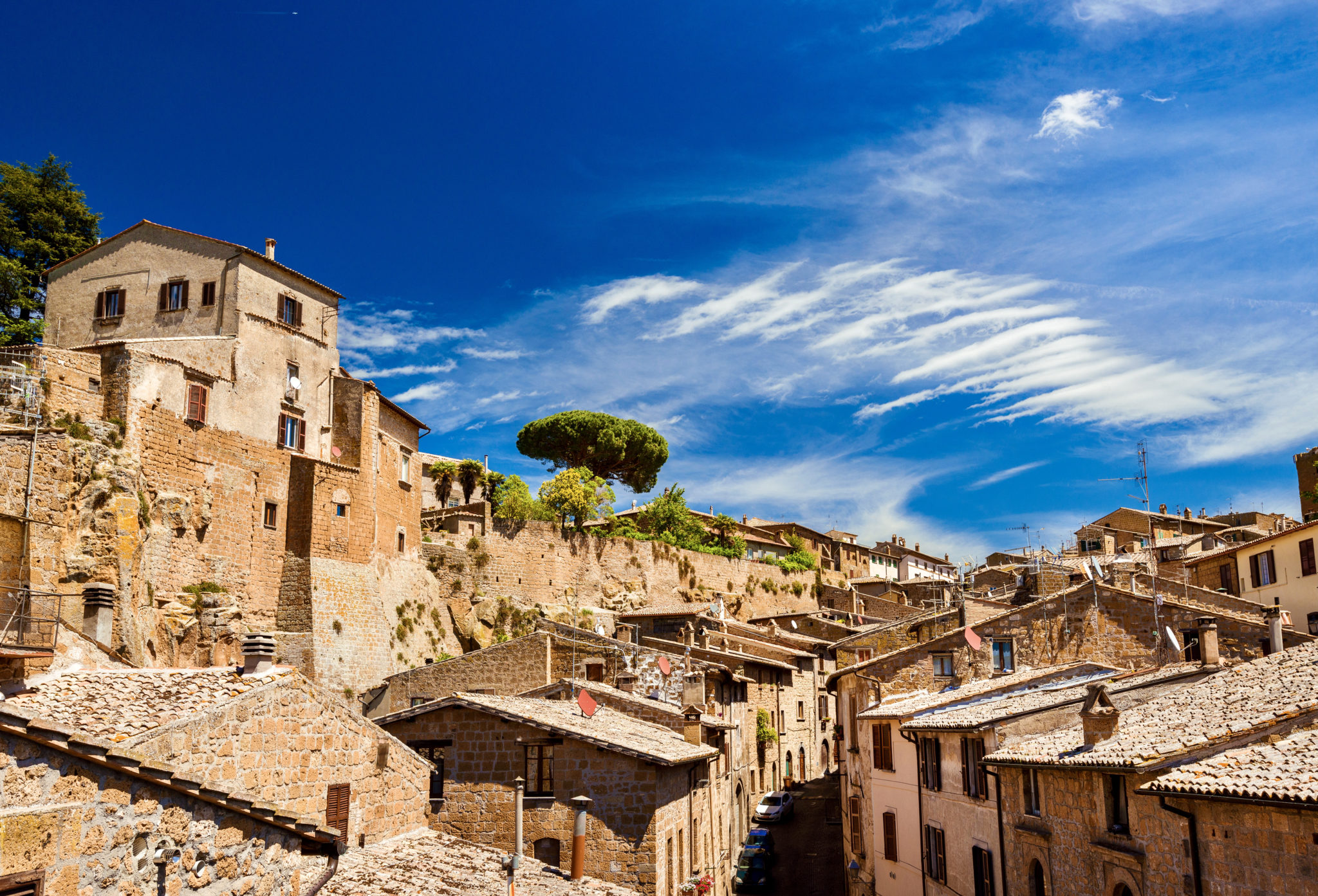 3. Where To Stay In Umbria: What Base?
The best option is to rent a secluded villa in the countryside for one week in Umbria and use that as your base.
You'll have to do some driving to get to your day trip destinations. But I think it's worth it to come home every night to your own place.
You don't have to to move around and pack and unpack. Plus, you won't have to eat out every meal.
If you want to rent a villa, I would recommend looking for something in central Umbria. You may want to stay near Bevagna, Montefalco, Spello, or Assisi. These are all fairly centrally located for sightseeing.
Another option is to pick a couple different hotels or house rentals to use as your base. You could split your time between northern Umbria and southern Umbria.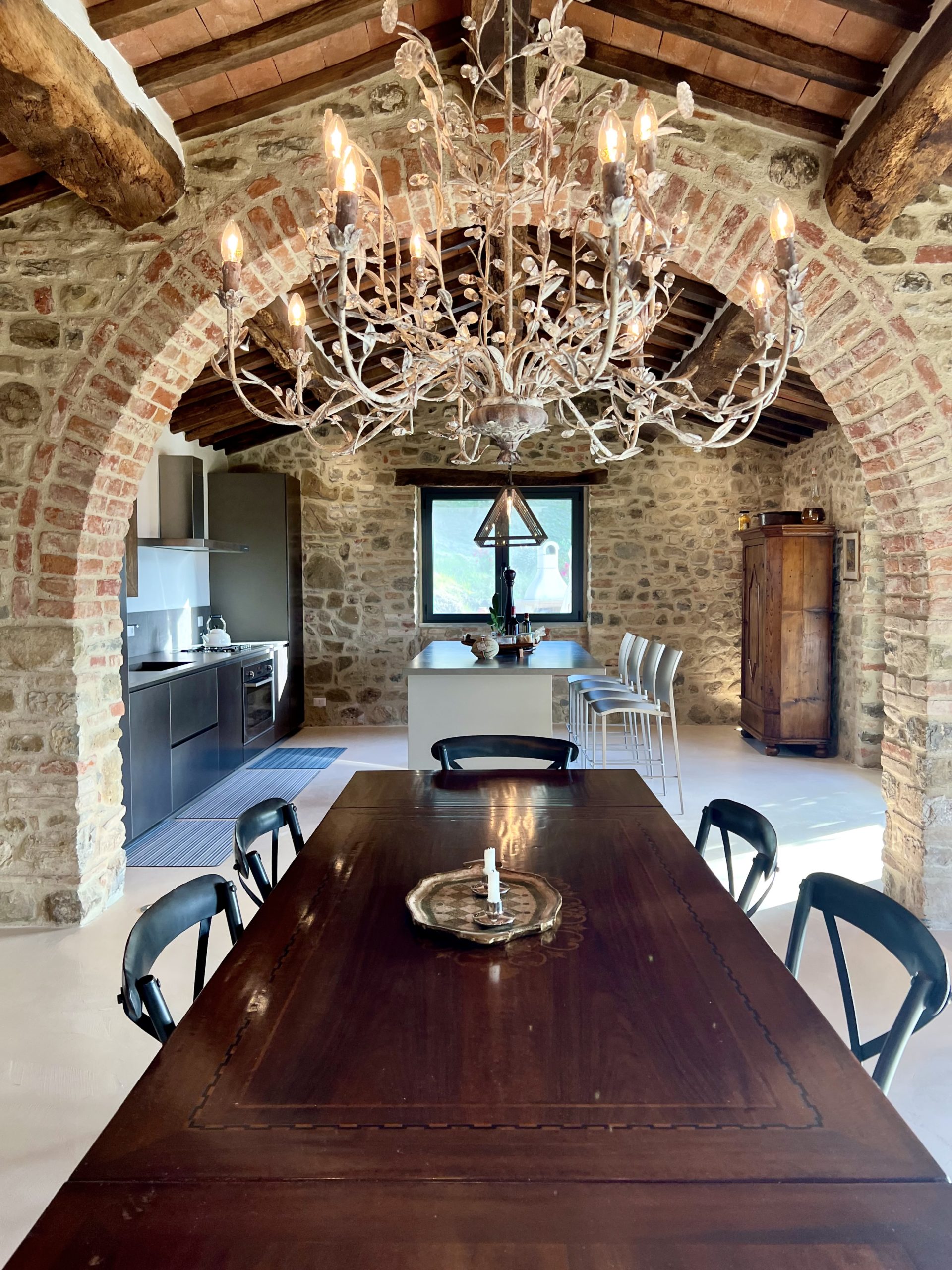 In northern Umbria, you could pick something north of Perugia. In southern Umbria, you could stay near Todi or Spoleto.
On my recent visit, I stayed near Umbertide (north of Perugia) for a week, mostly because I was enamored with this lovely villa. I had no problem day tripping to where I wanted to go, though visiting southern Umbria was a long day out.
Northern Umbria also has the advantage of allowing you to take a day trip to Tuscany's gorgeous Val d'Orcia region, which is just across the border.
For example, you could easily visit both Montepulciano and Pienza, which I did one day.
READ: One Week In Tuscany Itinerary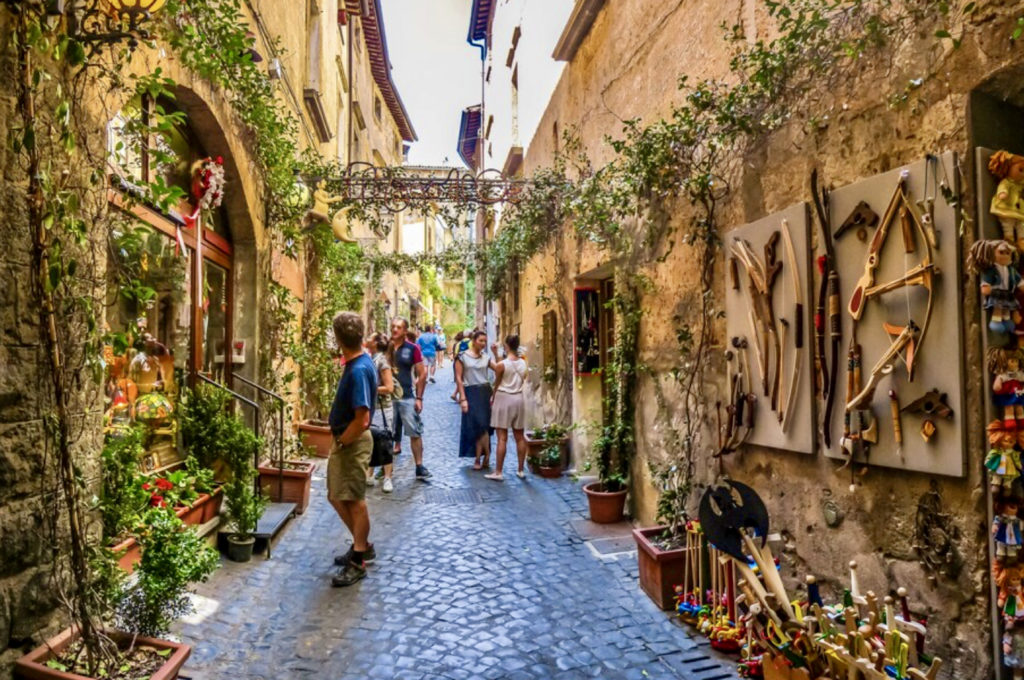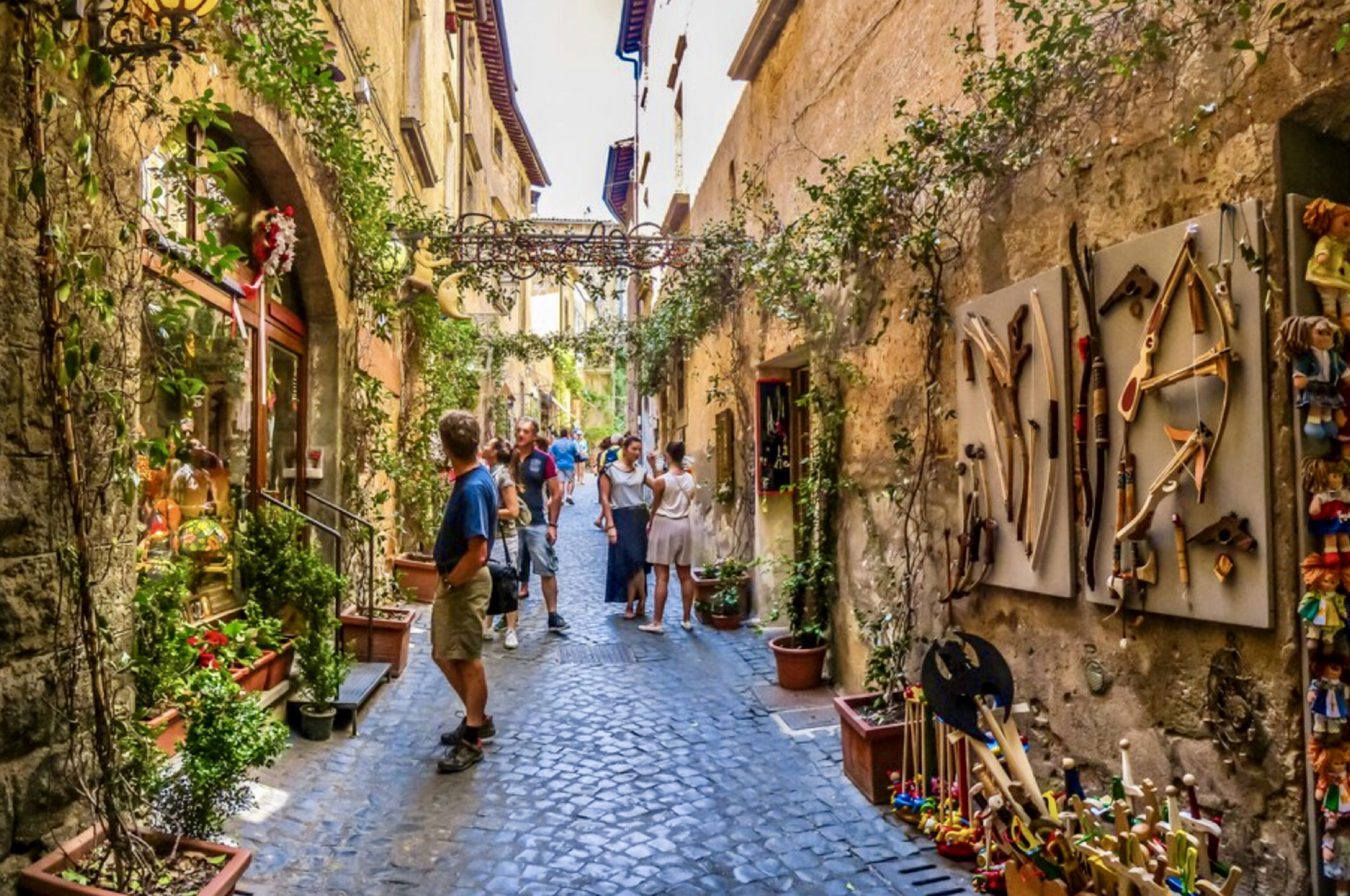 Make sure you're not too far afield from a town, so that you can go to the town's conad (grocery store). In the hill towns, the conads are usually in the lower and more modern part of the town.
You can typically pick up produce, cured meats, cheeses, and pasta in the historic centers.
If you're more of city person, you could opt to stay at hotels in Perugia (Locanda della Posta Boutique Hotel or Castello di Monterone) and/or Orvieto (Palazzo Piccolomini or La Badia di Orvieto).
Some other lovely hotels in Umbria that you might want to consider are: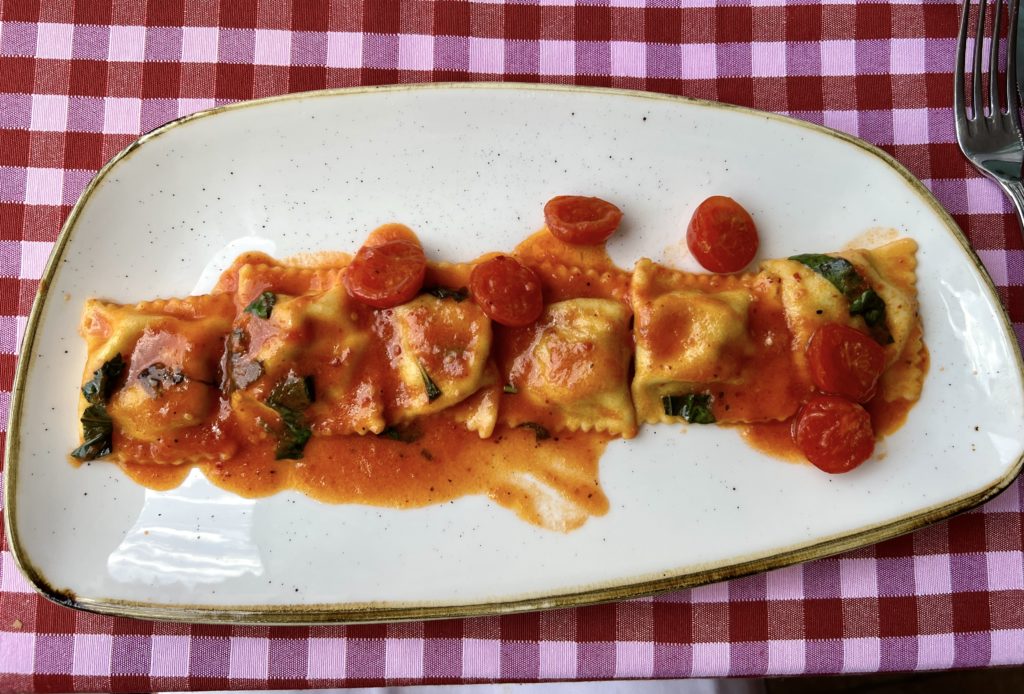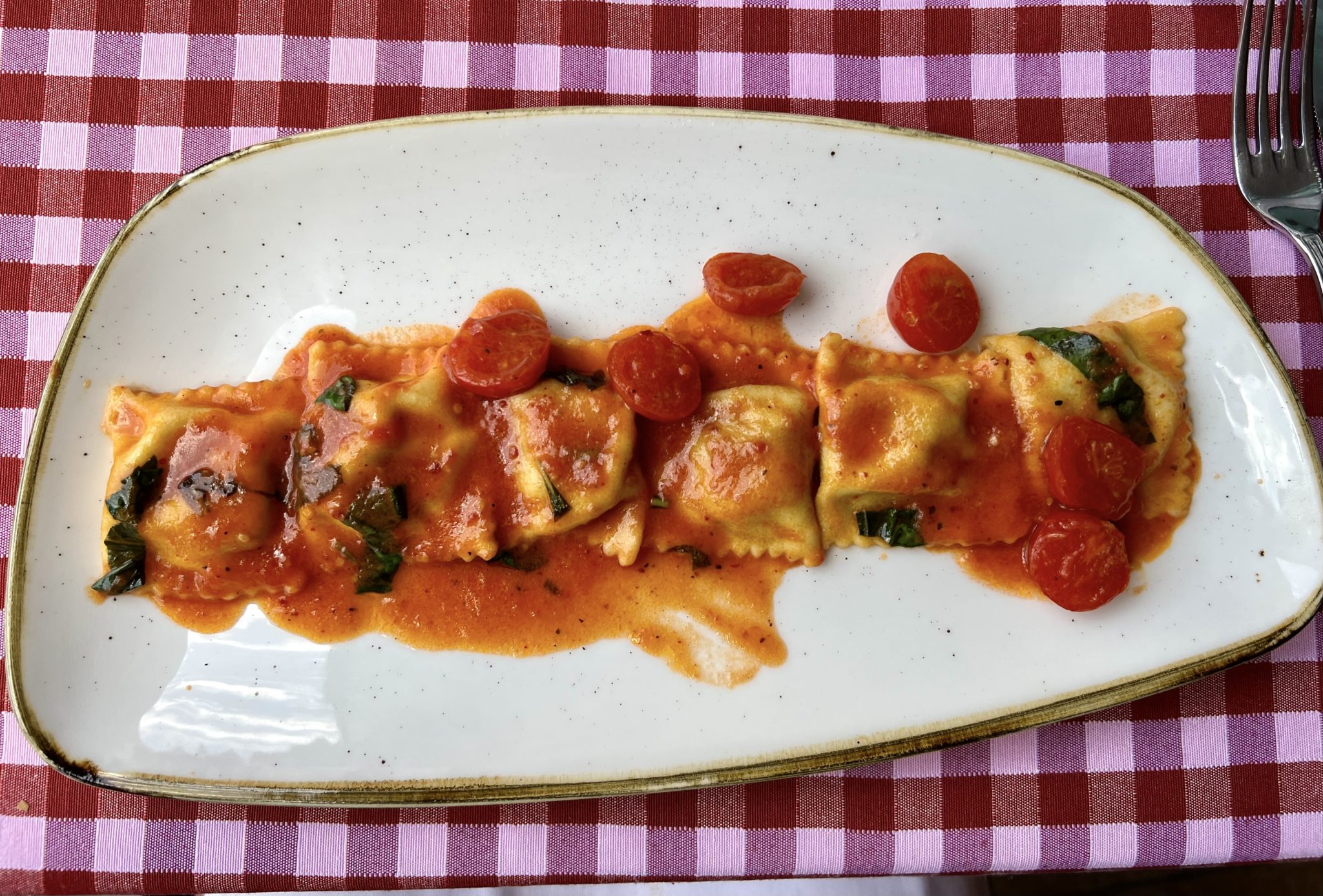 4. What To Eat In Umbria
Umbria is one of Italy's best culinary secrets, specializing in farm to table cuisine. The region is not known for elegant dining.
Instead, it's simple, honest, and tasty. You'll find some amazing traditional trattorias.
You can sample gold-green olive oil, rich red wines, roasted pork, diverse grains, and unmatched salumi. Many dishes involve precious ingredients like black truffles from Norcia, which are lavishly used in season.
The classic Umbrian dish is porchetta, which is a juicy roast of pork tightly rolled around garlic and herbs and cooked on a spit.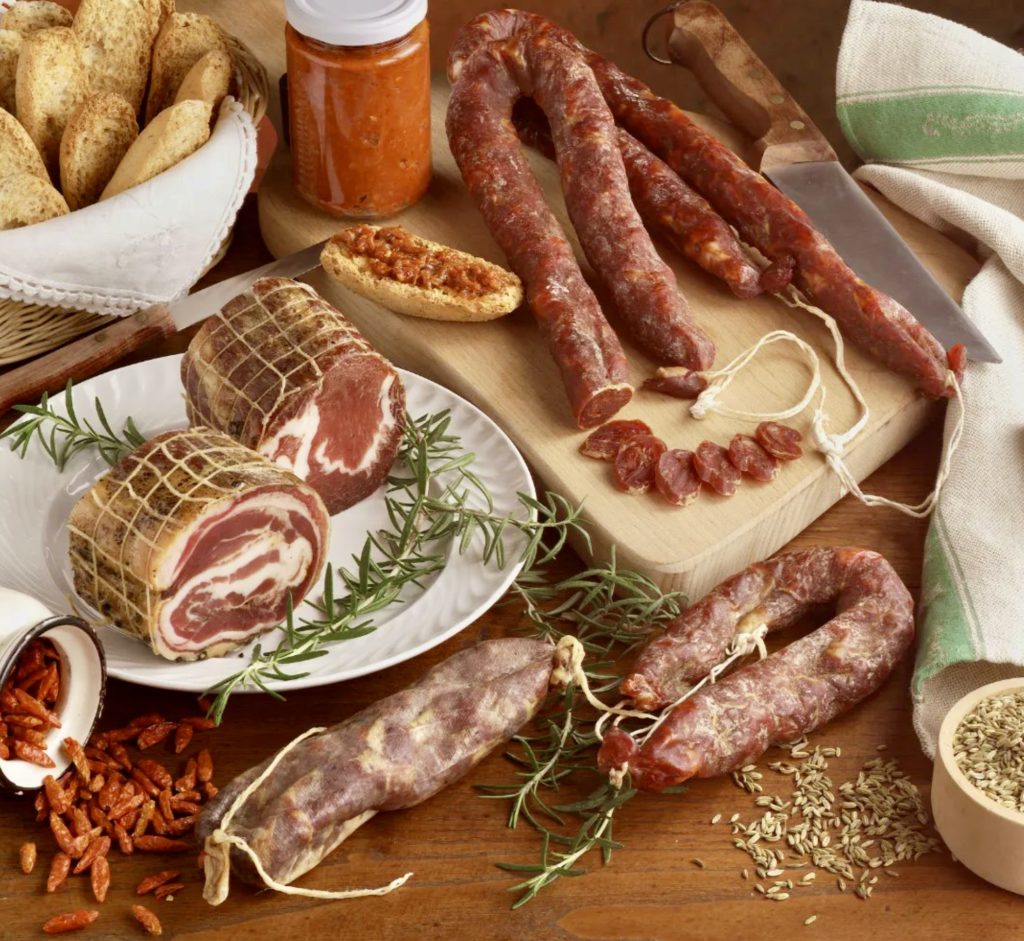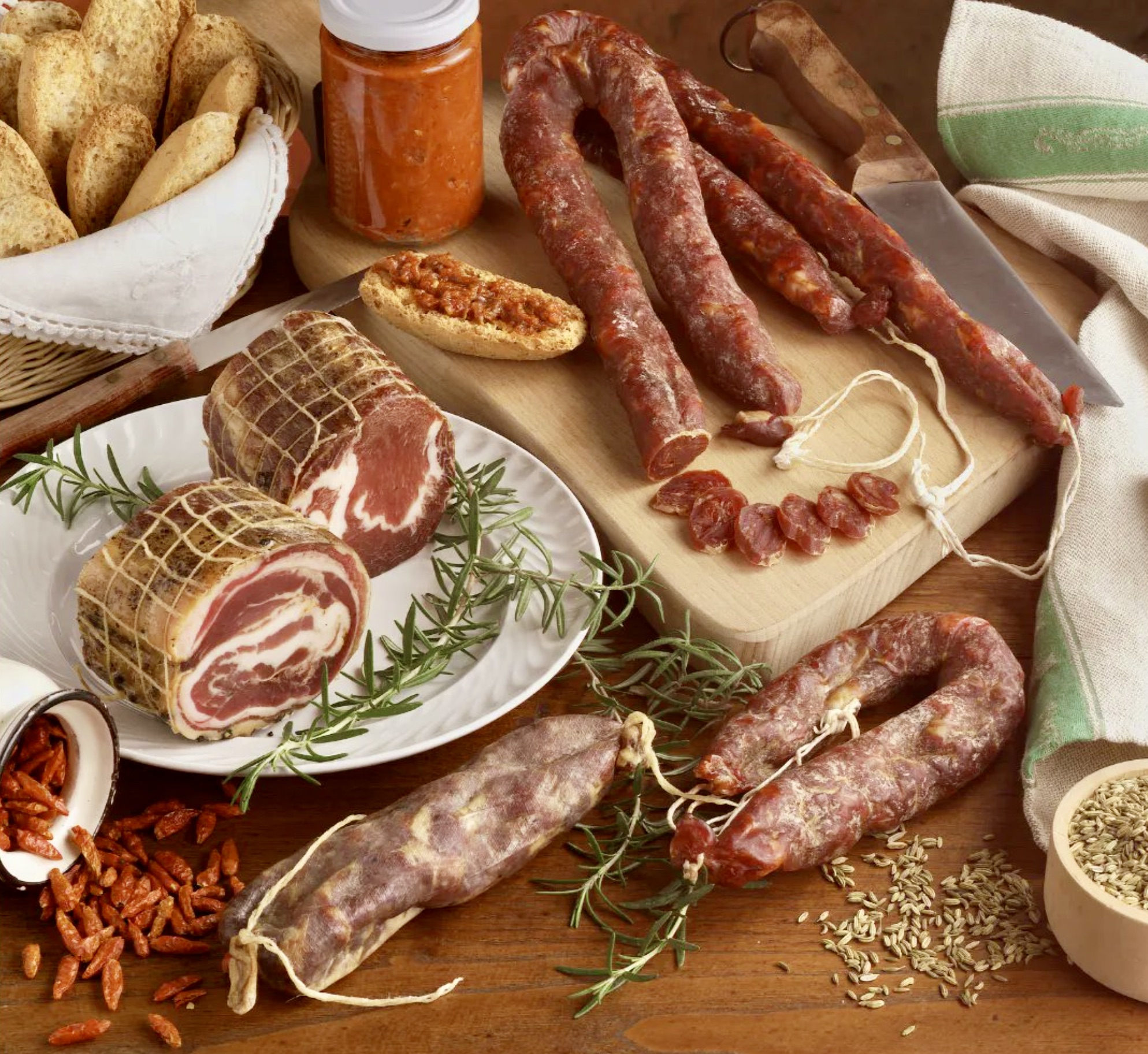 In Umbria, fresh pasta is made of nothing more than flour and water. Even without the eggs, the past is tender and springy. The different types include ciriole, strangozzi, umbrici, and picchiettini.
The best wines in the region are the Montefalco Sagrantino and the Forgiano Rosso Reserve.
5. When To Visit Umbria
July and August are the busiest months in Umbria. I wouldn't go then. It's also ungodly hot in the summer with temperatures over 100 degrees.
Try to visit in the shoulder season — April, May, Or October. I was just there in May and it was already in the 80s by mid day. I also didn't have a drop of rain.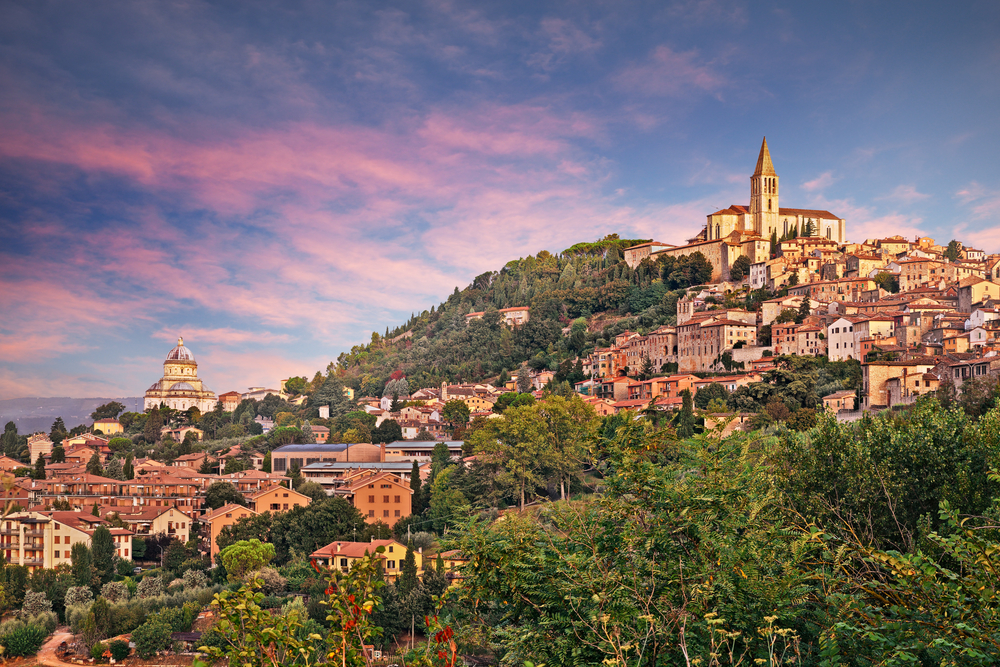 One Week In Umbria Itinerary
Now, with that preamble, let's get down to business.
Here's how I suggest spending one perfect week in Umbria. I also give you tips on where to eat and where to stay (other than the hotels mentioned above).
Day 1: Perugia
Begin your Umbria vacation in the historic town of Perugia, the capital of the region and the only city in Umbria.
Perugia has a rich history dating back to the Etruscan era and is often overlooked as a tourist destination. Despite this, it is one of Italy's most vibrant and fascinating cities.
To access the ancient underground city of Perugia, take the modern-day escalators from Piazza Partigiani to Piazza Italia. Perugia sits atop a steep hill, and its streets resemble long stairways.
The medieval Baglioni district, which is car-free, is completely underground and is a must-see destination for anyone visiting Perugia.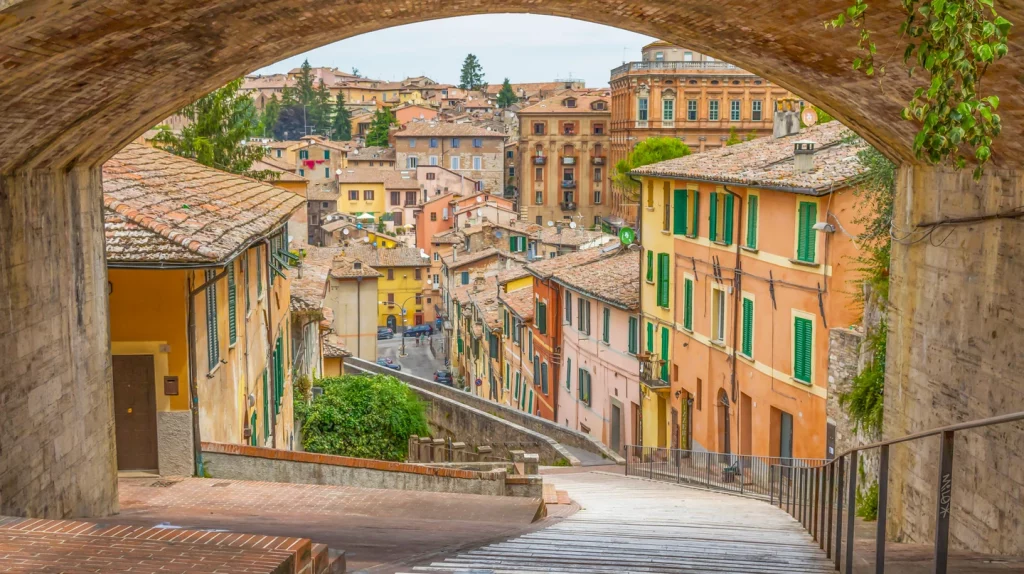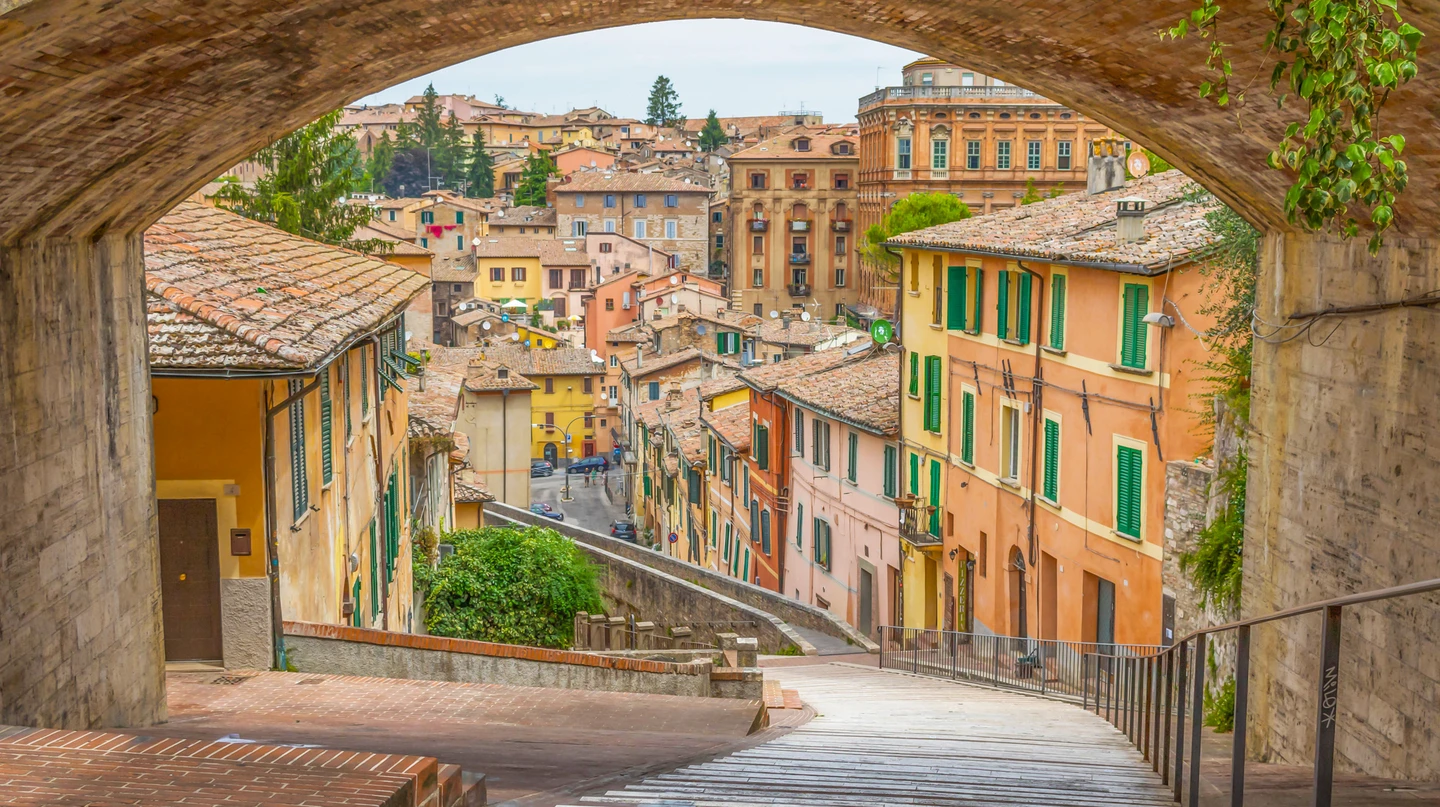 Piazza IV Novembre is Perugia's lively main square, home to Perugia Cathedral and the Palazzo del Priori. The 13th century fountain is a masterpiece with carvings described as "one of the most powerful medieval representations of human life."
For a nice view of the square, hang out on the steep steps of Perugia Cathedral. The interior of the church isn't all that interesting. But the complex houses a museum with masterpieces by Luca Signorelli and Arnolfo di Cambio.
The Palazzo del Priori is a magnificent building between the Piazza Novembre IV and Via Vannucci, Perugia's main drag. It houses the Town Hall and the National Gallery of Umbria (on the third floor).
You can admire late 13th century frescoes in the notaries' chamber of the palace. The chapel, the Capella dei Priori, was frescoed by Perugino, Perugia's native son. He was the teacher of Raphael, who would later work in the Vatican Museums.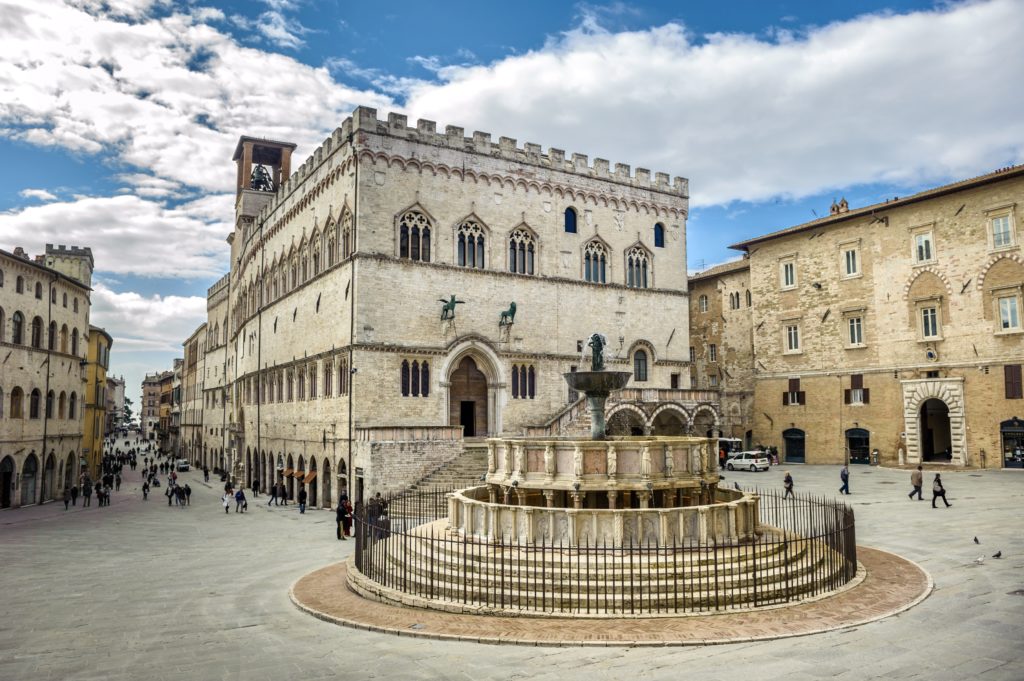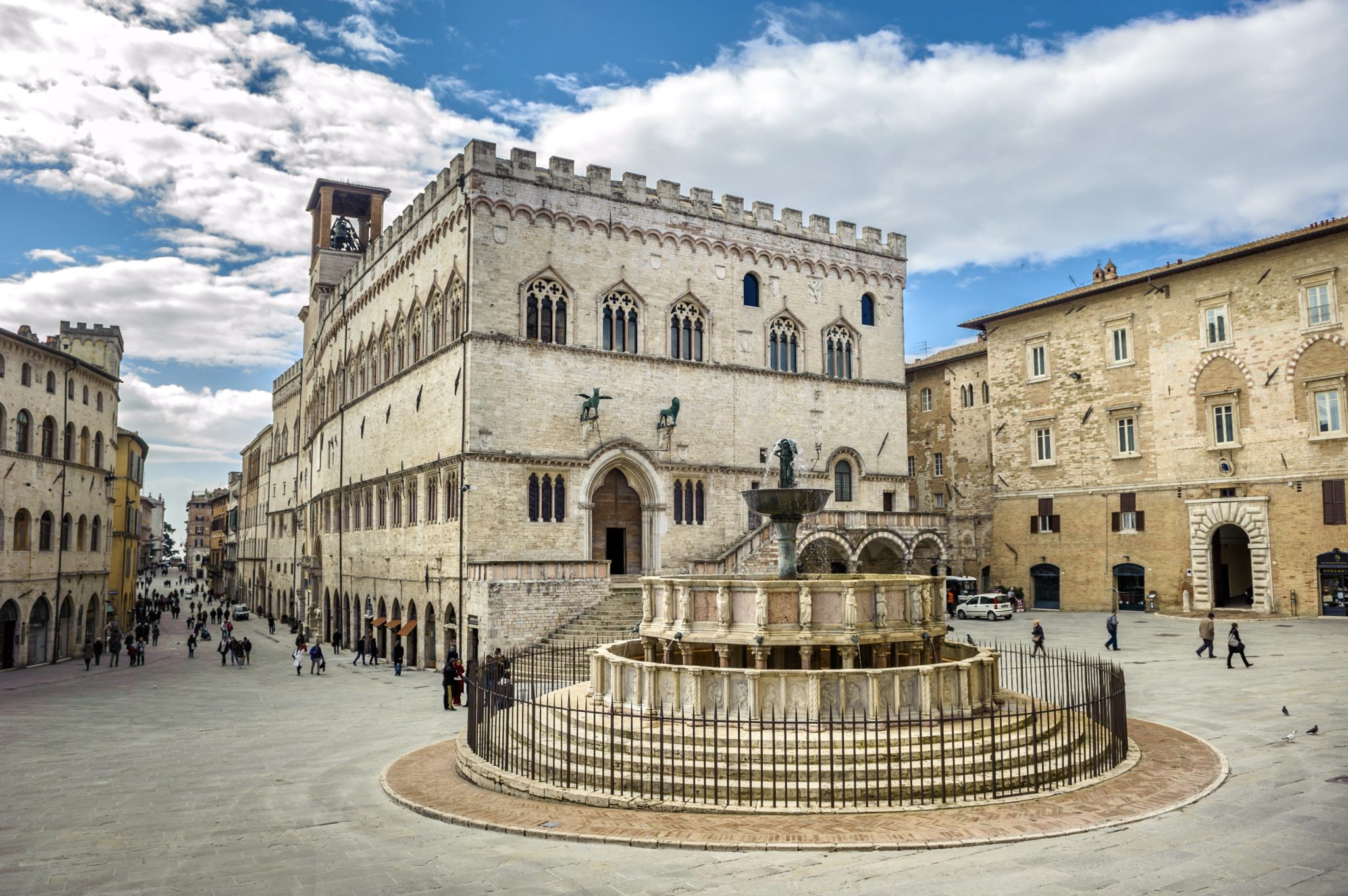 The National Gallery is the best museum in Umbria. It may be the least known of Italy's best museums.
The museum houses works from the 13th to 19th centuries. You'll find works by such luminaries such as Duccio, Pisano, Arnolfo di Cambio, Perugino, and Pinturicchio.
After you get your art fix, take a stroll down Corso Vannucci. It's Perugia's busiest and most elegant street.
Like so many Italian destinations, Perugia is home to a handful of beautiful churches besides the cathedral that are worth a visit.
South of the centro storico is the atmospheric 10th century Basilica of San Pietro complex. The entrance courtyard is dominated by a Gothic-Renaissance campanile.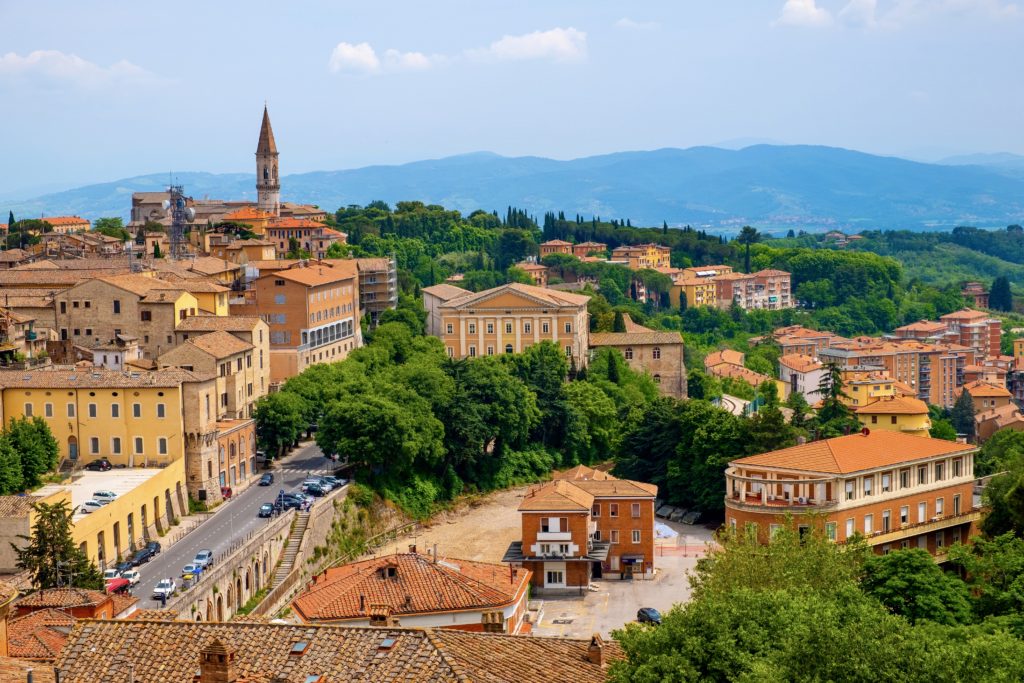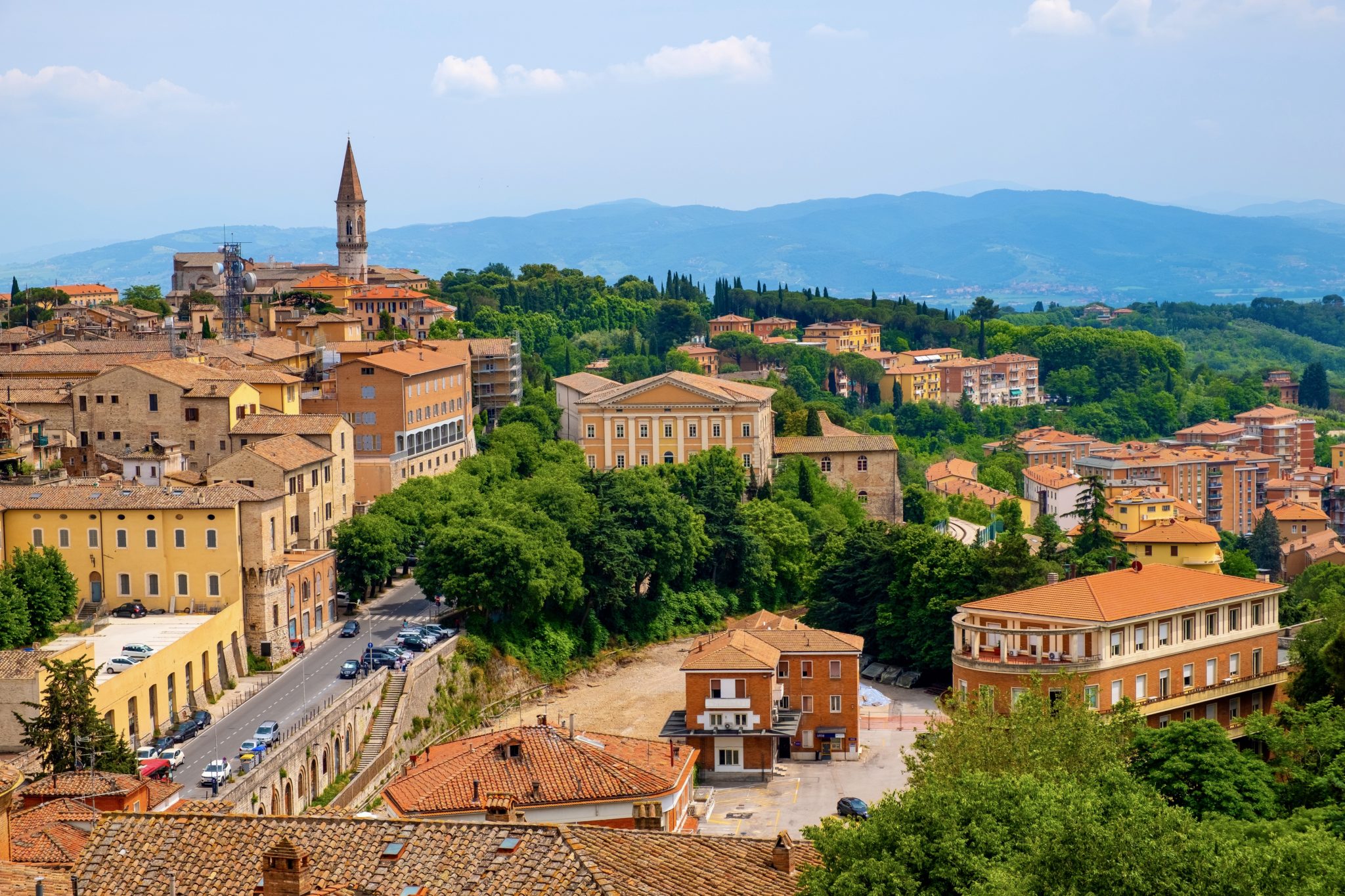 Inside, you'll find a 16th century coffered ceiling, a richly carved wooden choir, 5 paintings by Perugino, and works by Guido Reni.
If you're a history buff, you may want to visit Perugia's Archaeological Museum. This delightful little museum is located in the Piazza Giordano Bruno in the old convent of San Domenico.
The entrance is to the left of the church. The museum has two sections, the Etruscan-Roman section and another dedicated to prehistorical artifacts.
One notable piece is the bronze statue of the Roman general Germanicus from the 1st century.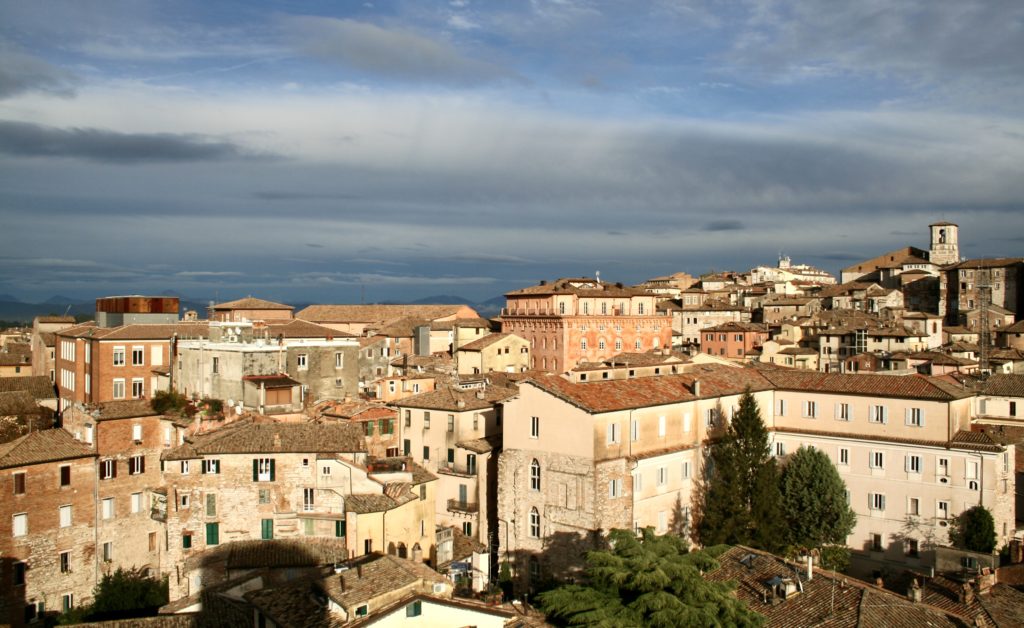 If you want a climb, head to the Sciri Tower. It's the only medieval tower in Perugia and you'll have fine views from the top.
For restaurants in Perugia, check out Osteria a Priori or, for a splurge, the Michelin-starred restaurant Casa Vissani.
While you're in Perugia, you can take a guided walking tour to learn about Perugia's history and attractions. You can also book a guided food tour or take a market tour and cooking class.
Perugia is known for its beloved chocolates and pastries. Those with a sweet tooth can tour the Perugina Chocolate Factory just outside the city. It produces the famous silver wrapped chocolate and hazelnut candy known as "Baci" (which means kisses in Italian).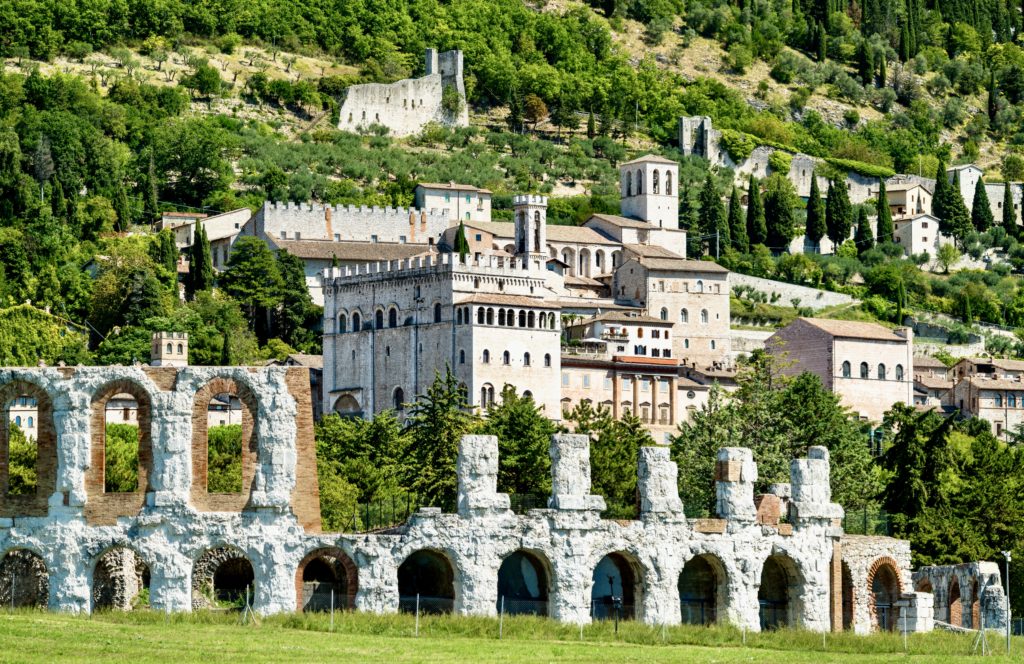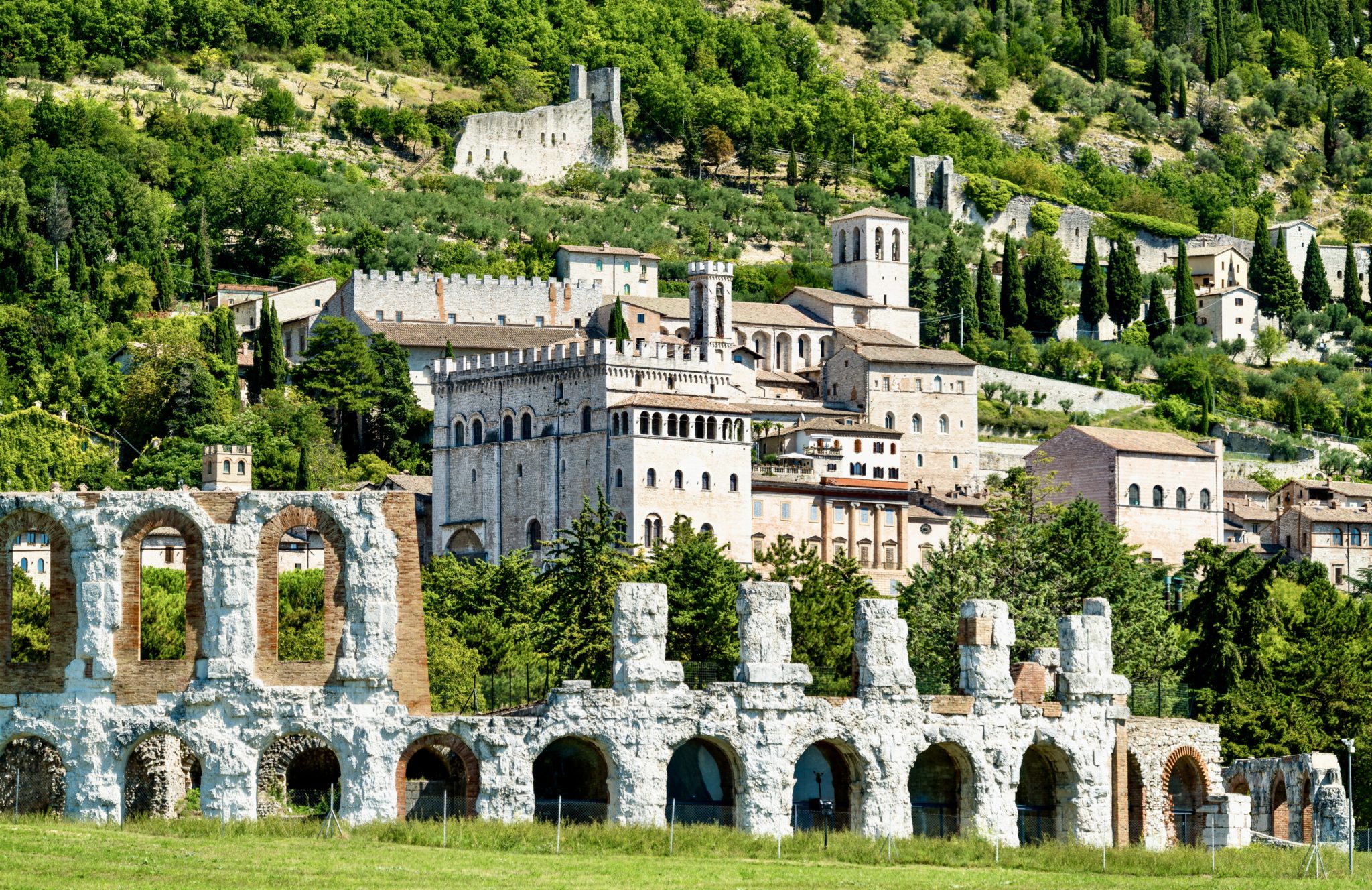 Day 2: Gubbio
Gubbio is a gorgeous medieval town with a spectacular setting in northeast Umbria. It's a must visit destination with one week in Umbria.
The stony town is practically carved into the side of Mount Ingino. I just loved it!
Gubbio seems trapped in the Middle Ages, with block after block of pinky-beige Romanesque and Gothic architecture.
The town is famous for its Roman ruins, beautiful Piazza Grande, Palace of Consuls, and the thrill-inducing funicular ride up to the Basilica of Saint Ubaldo.
The Roman Theater was built in the middle of 1st century B.C. The theater is the second largest surviving Roman theater in the world. It's still used today as a concert or performance venue, seating almost 6,000 people.
You can visit the ruins for 3 euros. You'll get a token to put in the turnstile for entry. There are also public restrooms around the corner from the ticket office.
Piazza Grande is Gubbio's beautiful showpiece square. This "suspended square" was the result of an ambitious 14th century urban development plan.
It was conceived as a monumental churchyard, connecting the Palazzo dei Consoli with the Palazzo del Podesta.
On the south side of the piazza, you have a panoramic views over the lower town and valley beyond. On the other side, you're ushered in to the Gubbio's charming cobbled streets.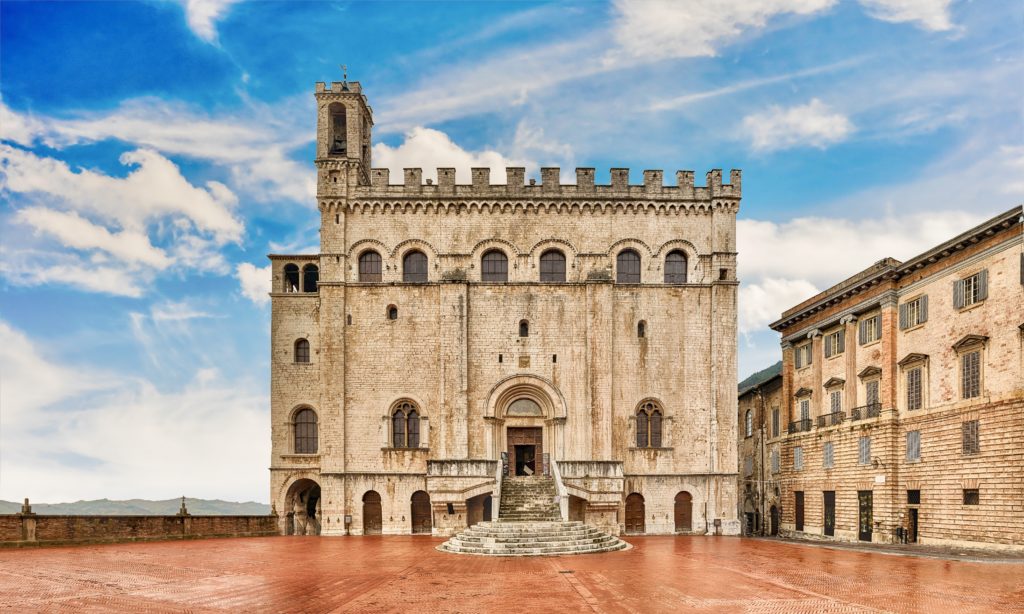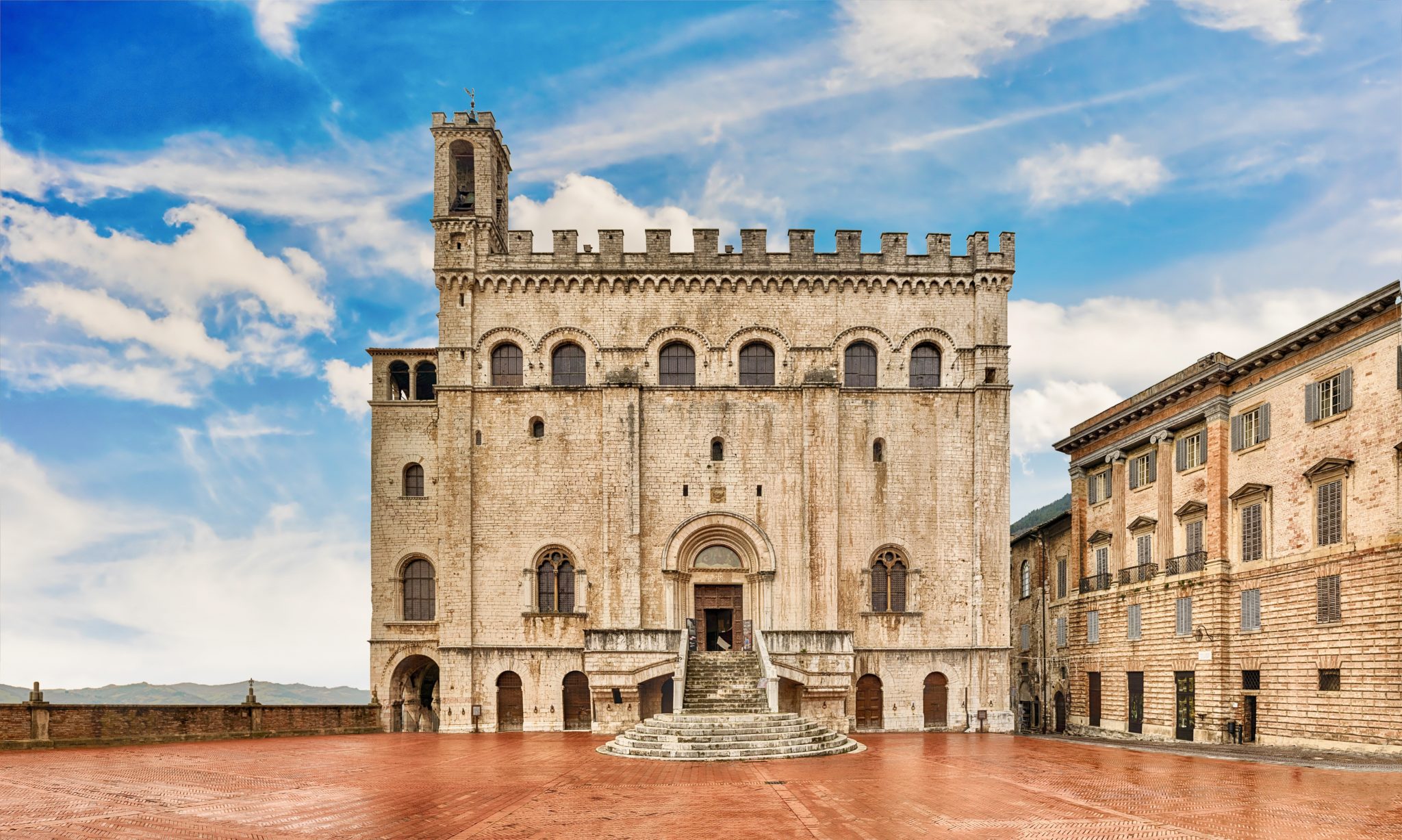 You should definitely visit the 14th century Palace of the Consuls. It's a striking and well preserved medieval civic building designed by Angelo da Orvieto.
In the Middle Ages, the palace was the seat of the courts and the consuls who governed the city. Today, the palace houses the town's Civic Museum.
The most significant pieces in the collection are the 2nd century B.C. bronze Iguvine tablets. They're effectively the Rosetta Stone of Umbria's ancient language.
Don't forget to step out on the viewing terrace for lovely panoramic views. The museum is open from 10:00 am to 6:00 pm. The ticket price is 7 euros.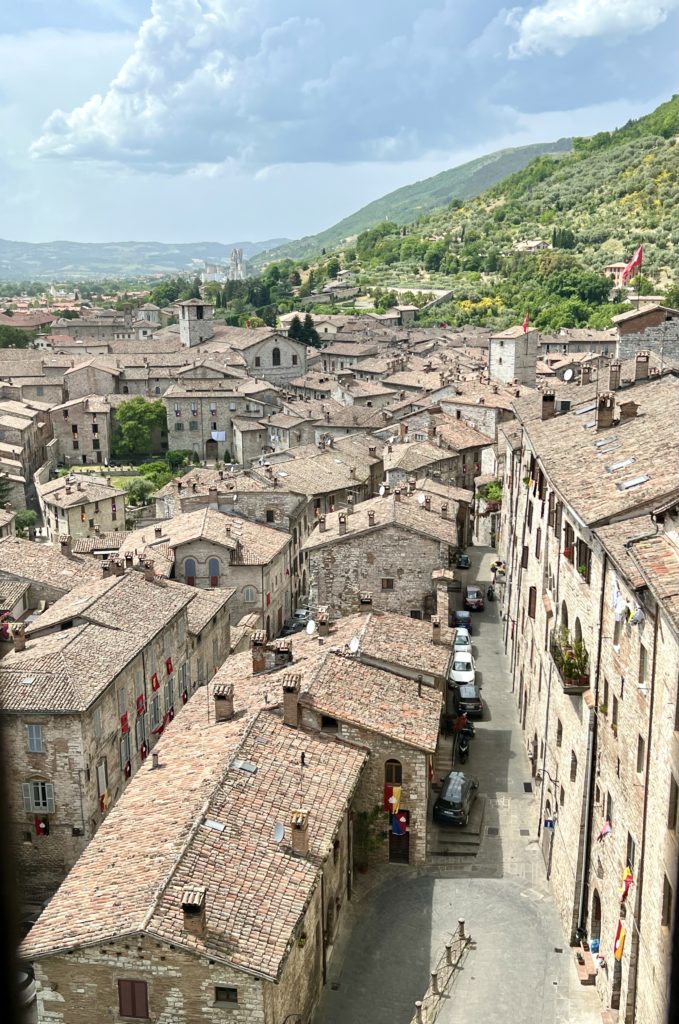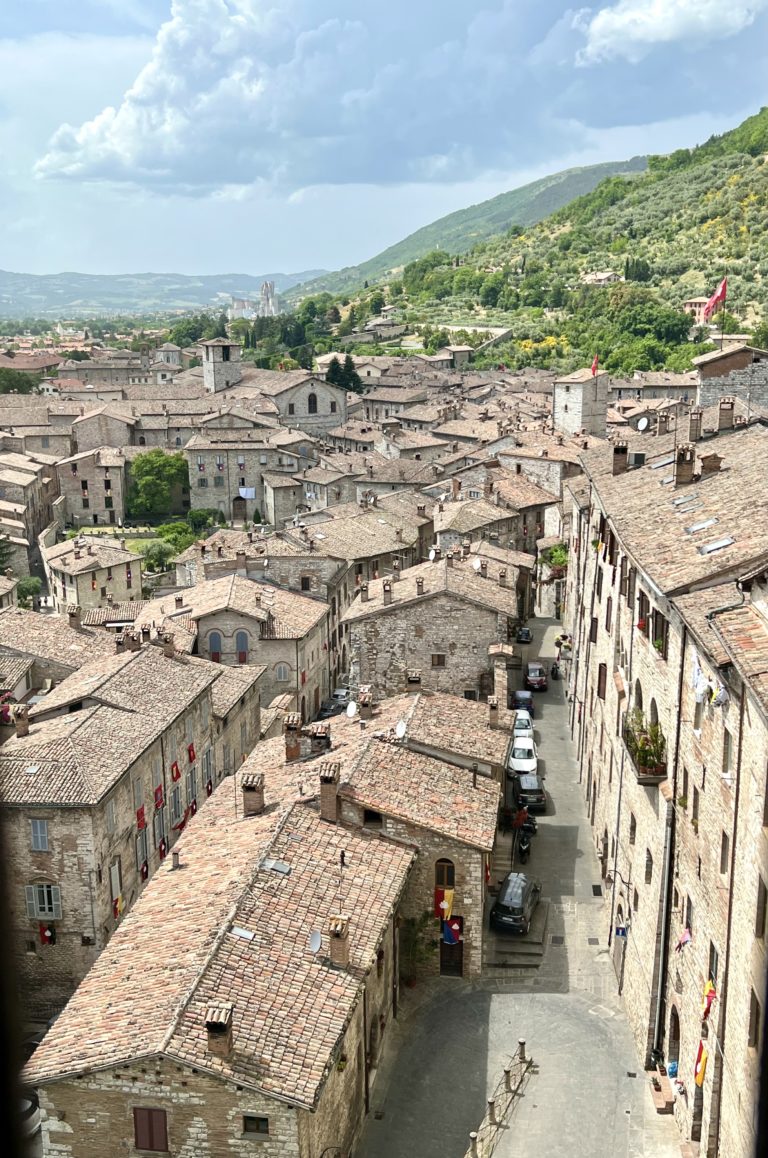 While in Gubbio, don't miss the chance to explore the town's impressive collection of churches, including Gubbio Cathedral, the Basilica of St. Francis, and the Church of St. John the Baptist.
For a breathtaking view of the town and surrounding countryside, take a ride on the funicular up to the top of Mount Ingino. However, be aware that the iron bird cage that carries you up the hill can be intimidating for those with a fear of heights.
Once at the top, you can visit the Basilica of Sant'Ubaldo, dedicated to the town's former bishop and patron saint. Take your time to enjoy the stunning panoramic views before making your way back down to town.
To get the full scoop on Gubbio's must see sites, you may want to book a guided walking tour.
If you want to stay in Gubbio, a excellent option is the Park Hotel ai Cappuccino. It's a small luxury hotel that is just beyond the city walls. Gubbio's Hotel Relais Ducale is another option, set inside the ducal palace.
Day 3: Assisi + Spello
On day 3 of your 7 days in Umbria, you'll visit Assisi and Spello. The towns are only 7 miles apart. So, if you start early, you should be able to see both easily.
Assisi
The pilgrimage town of Assisi is probably the best known town in Umbria. It's a beautiful UNESCO-listed town perched on Mount Subasio. The centro storico is off limits to vehicles except for residents.
The best parking places are at the Port Nuova or Matteotti lots. You'll see signs as you approach the city.
Assisi is home to Roman ruins, frescoed churches, sun-bleached piazzas, and a craggy lookout fortress. Assisi has a perfectly preserved medieval quarter where bougainvillea vines tumble over limestone.
Assisi is famous as the birthplace and home of Saint Francis, a medieval monk and mystic. He is Italy's most penitent saint, a man who dedicated his life to poverty, humility, simplicity, and anti-materialism.
Upon Francis' death, a great basilica was built in his honor. It's the top attraction in Assisi.
Visiting the Basilica of St. Francis of Assisi is a must do and is absolutely free. But you have to have your arms and knees covered. They will, however, give you a disposable cloth to cover yourself if you're in shorts.
You can visit the crypt (where St. Francis is buried), the lower basilica, and the upper basilica.
The church is spectacularly covered in vibrant frescos by some of the most famous artists of the early Renaissance — Simone Martini, Pietro Lorenzetti, Cimabue, Pietro Cavallini, and (possibly) Giotto.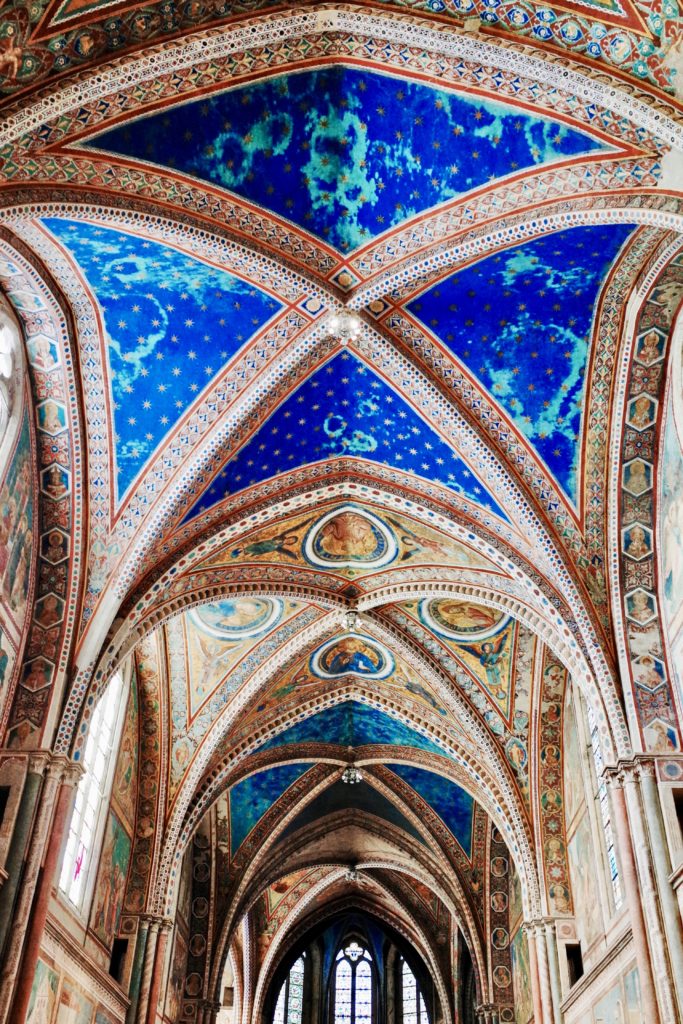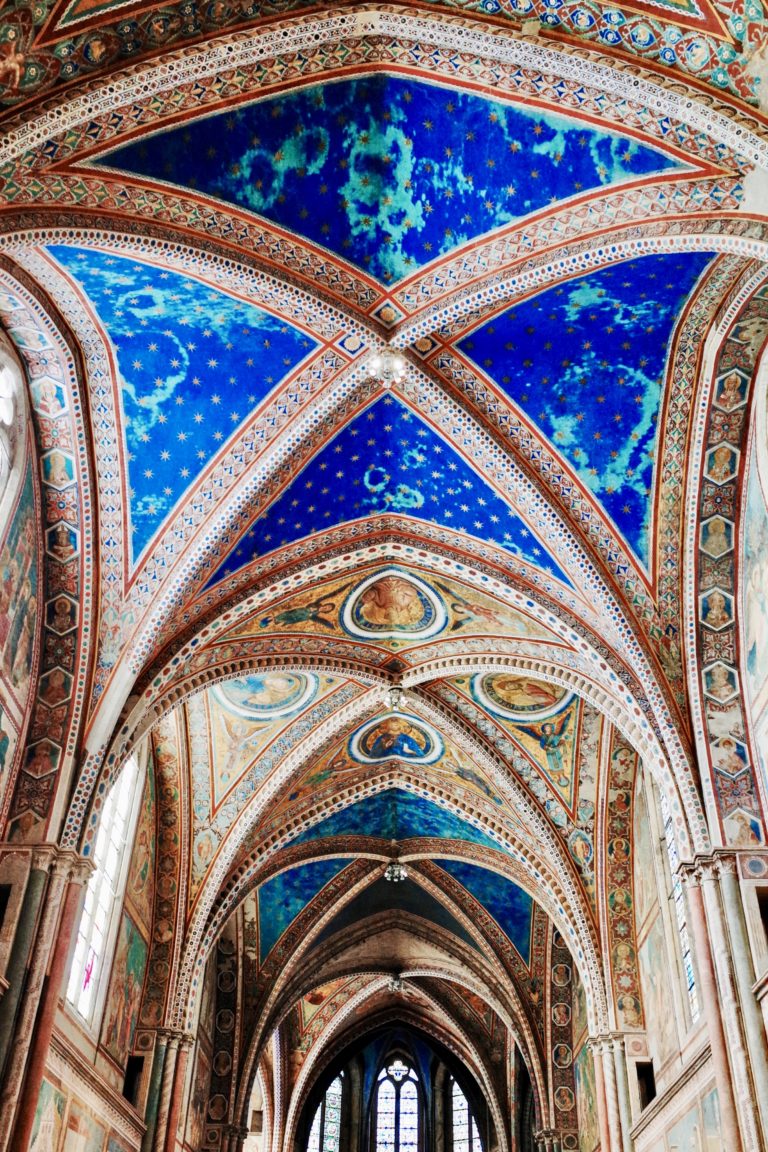 Here's my complete guide to the Basilica of St. Francis of Assisi. Aside from the beautiful basilica, Assisi has loads of other attractions.
Piazza del Commune is Assisi's main square. It's a bustling hive of activity, filled with cozy restaurants, panini shacks, ceramic shops, and the smell of roasted chestnuts. You'll also find huge caches of Franciscan knick-knacks, if you need a souvenir.
The piazza is home to the Temple of Minerva, ruins of the Roman Forum, and the Palazzo del Capitano del Popolo and its tower.
The temple was once the centerpiece of Assisi. It dates from the 1st century B.C. and dominated Assisi's Roman Forum.
It was likely dedicated to Caster and Pollux. The temple has six massive Corinthian columns at the front that rest directly on the steps.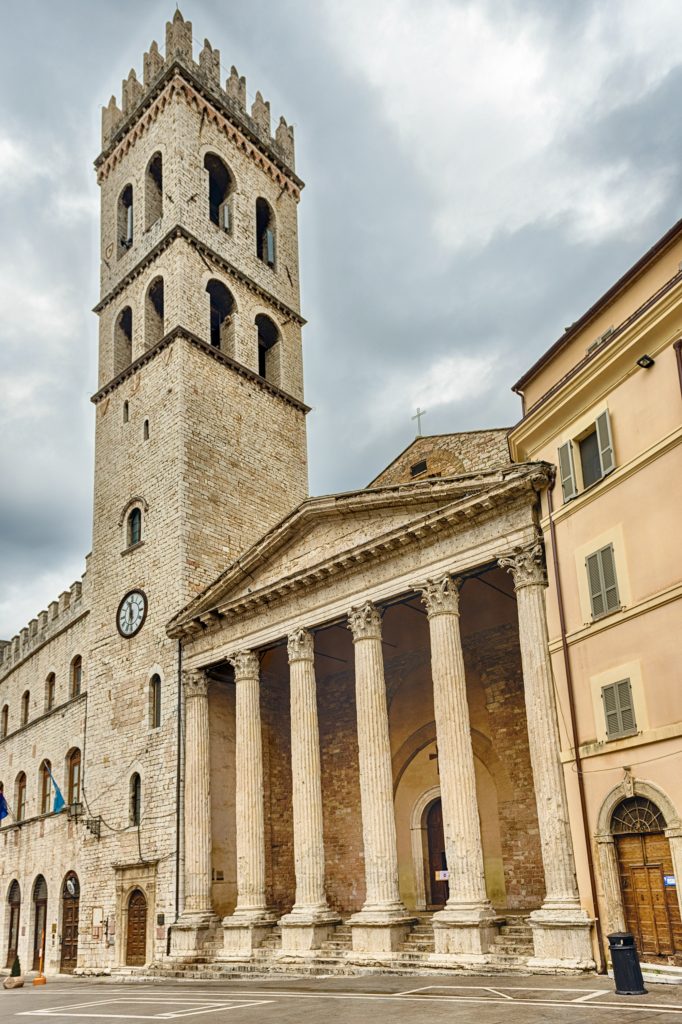 The ruins of Assisi's Roman Forum are under the Piazza del Commune. The forum was once the hub of the social, economic and political life of ancient Asisium.
The central part of the forum contains the remains of a tribunal and podium, where speeches were given.
You'll also find a monumental cistern, a small temple dedicated to Castor and Pollux, a monumental fountain, the remains of a few shops, and some ancient statues.
Assisi's Duomo is the Cathedral of San Rufino. It's where St. Francis and St. Clare, his female cohort in spreading the Franciscan word, were baptized.
Inside, you can visit the crypt where St. Francis once prayed. And you should definitely climb the bell tower for great views.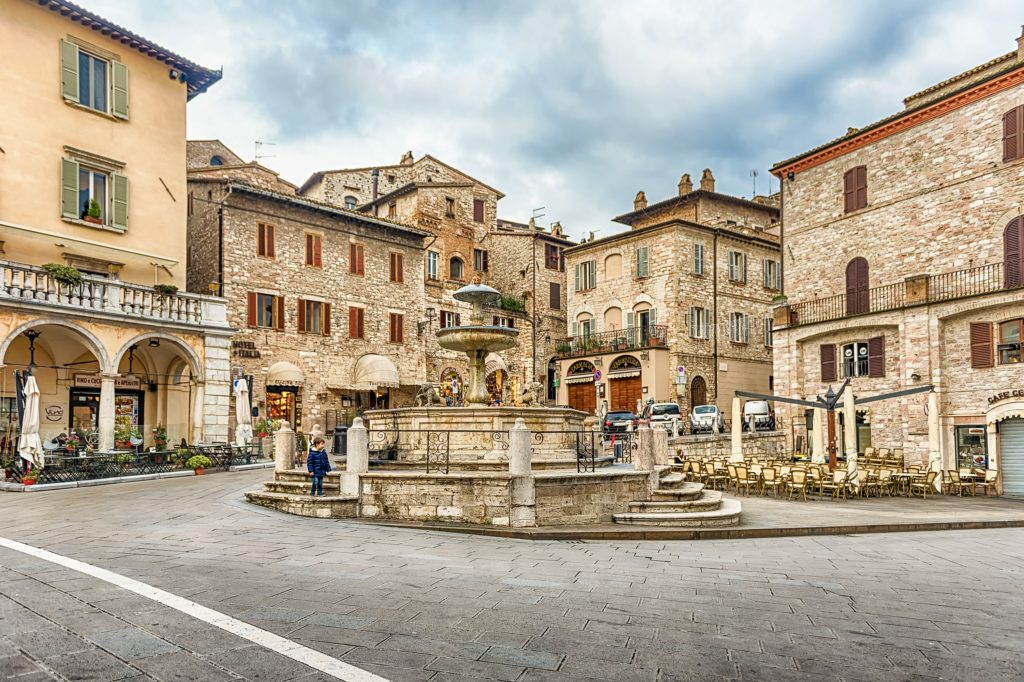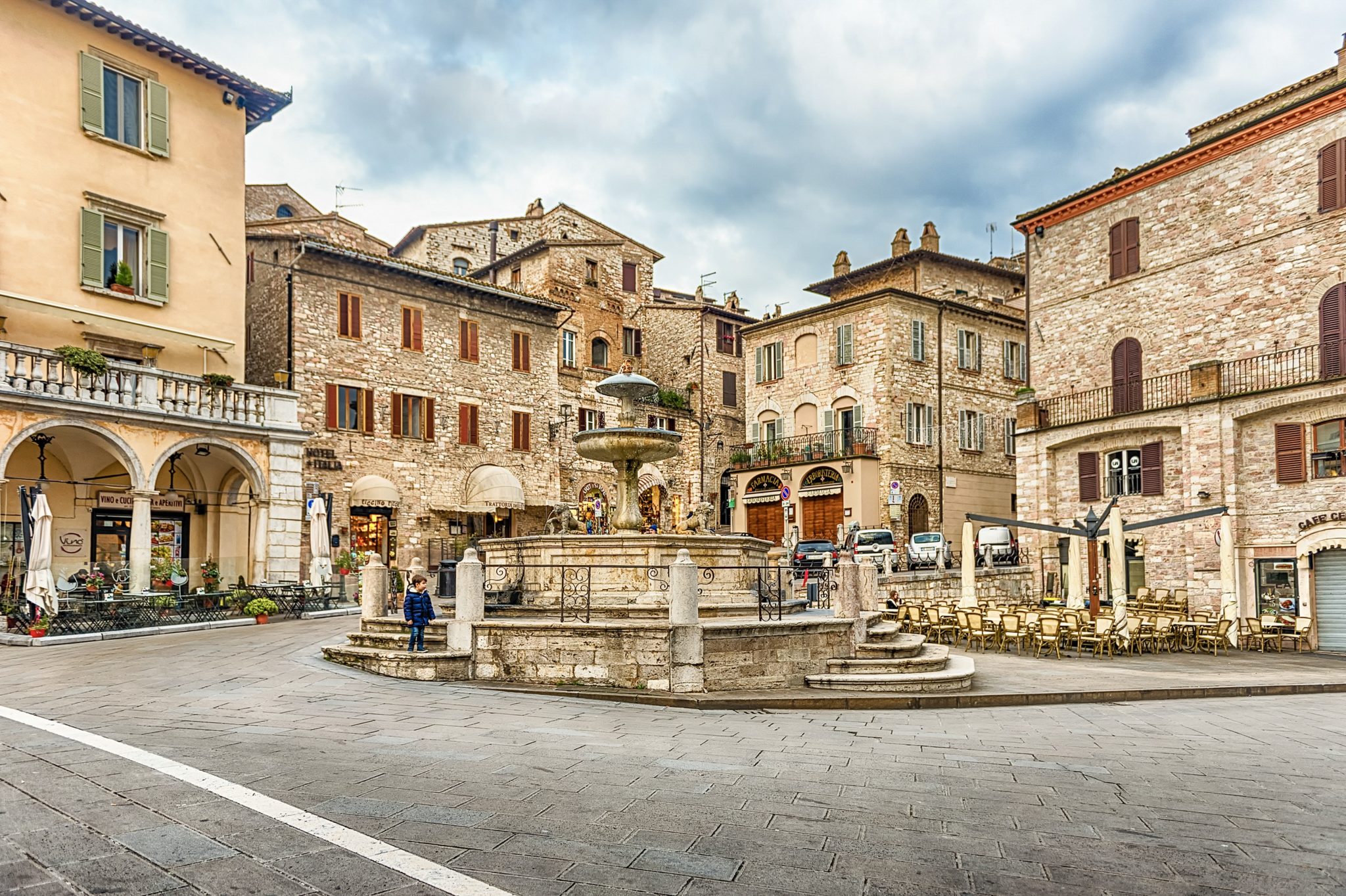 Then, head over to the Basilica of St. Clare. The church is made of pretty pink and ivory marble.
Inside, the church is dark and decorated with Giotto-esque type frescos. You can also visit Clare's tomb.
No visit to Assisi would be complete with out a hike up to Rocca Maggiore. It's a craggy castle begun by Charlemagne in the 13th century. There are plenty of places to get lost, tunnels, and a claustrophobic turret to climb.
To get there, you'll have a steep hike. But it's worth it for the majestic views of Assisi, its churches, and the Spoleto valley.
The fortress closes at 4:00 pm, so keep that in mind when planning your Assisi day trip.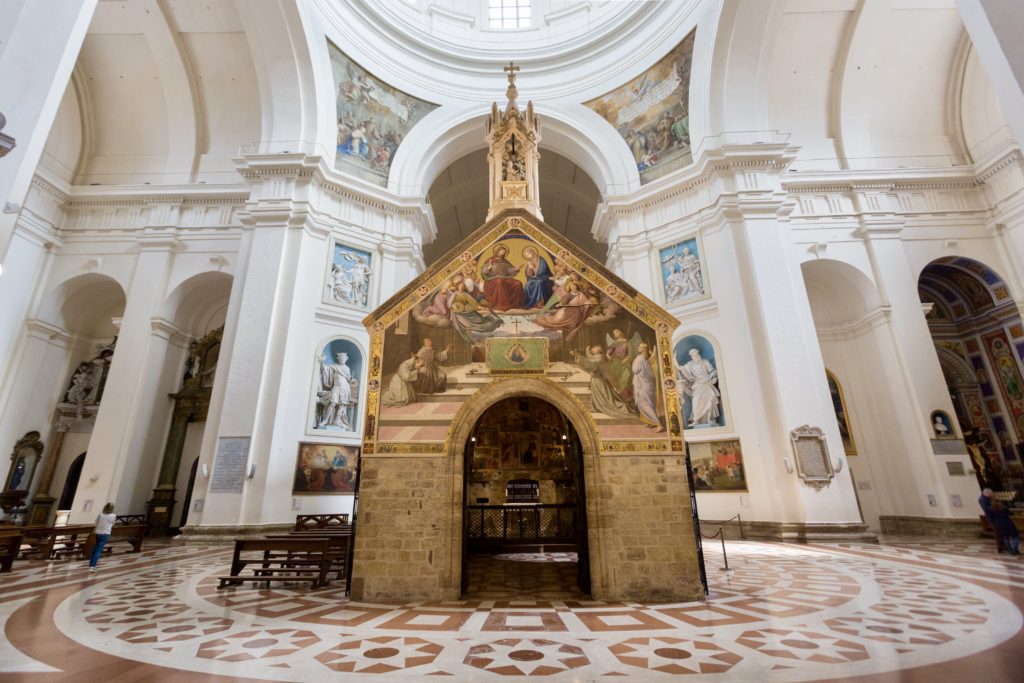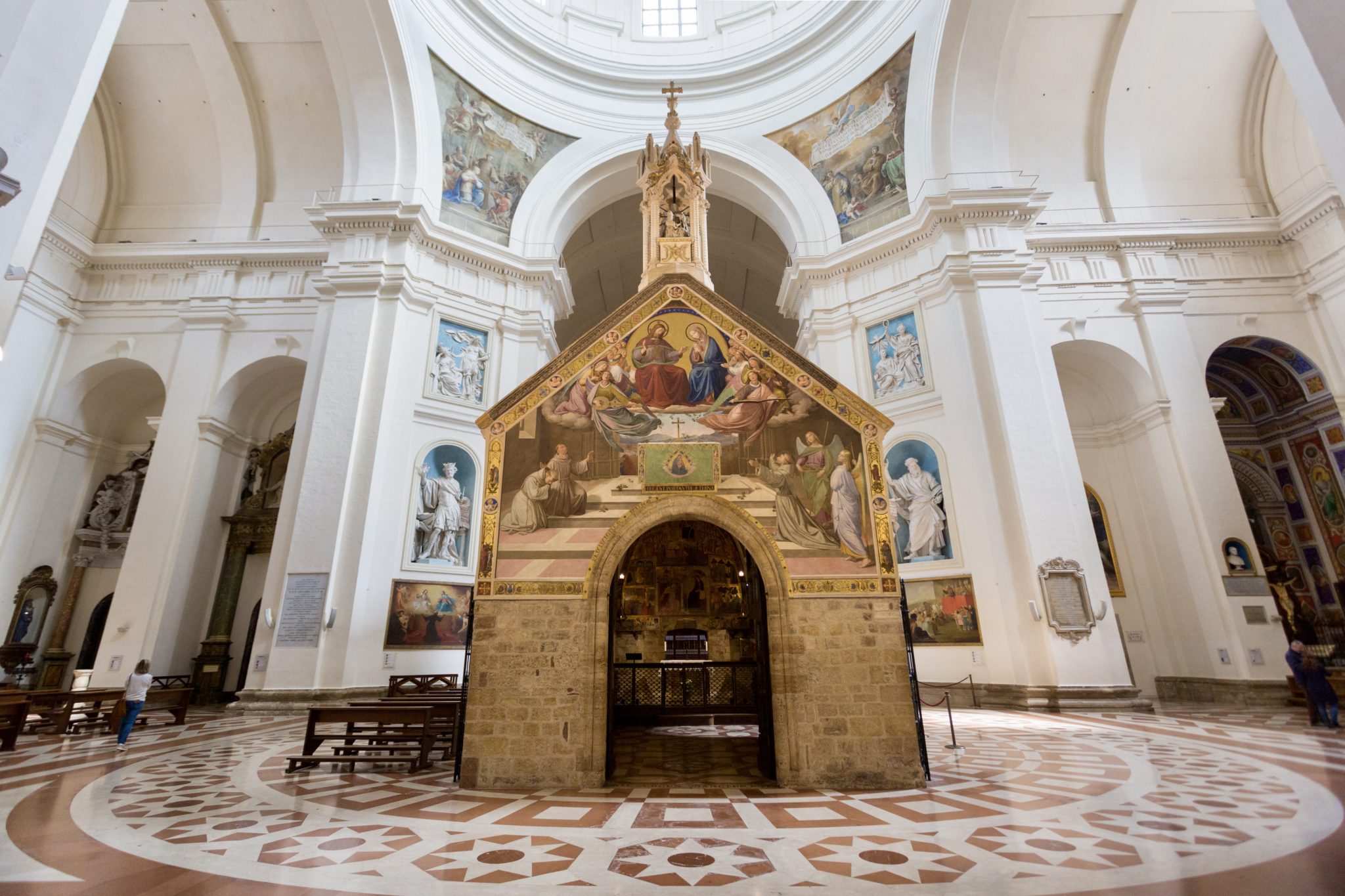 Just outside the centro storico of Assisi is another St. Francis site — the Porziuncola. It's a tiny stone chapel on display inside the Church of St. Mary in Assisi. It's the place where St. Francis launched his religion.
If you want to grab lunch in Assisi, Il Vicoletto is a cozy spot located down a tiny lane with great food. Locanda del Podesta is a quaint restaurant with old world charm near the Basilica of St. Francis.
When I visited Assisi, I booked this 2.5 hour private Assisi tour, which was fantastic. The guide was a fount of knowledge about Assisi and its history. You can also book a 3 hour small group walking tour.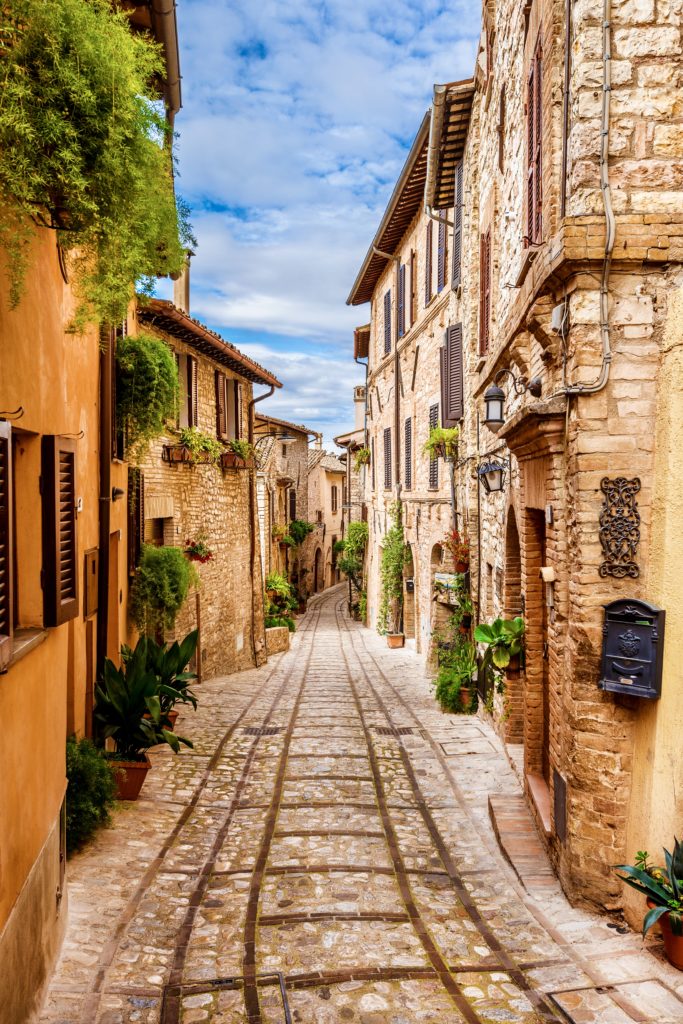 Spello
Spello is about 15 minutes from Assisi.
It's a stunning village with pink limestone buildings, cobbled streets, and flowers galore. It holds the official designation of one of Italy's most beautiful villages.
You enter the town through the Roman Porta Consolare. The town seduces with winding medieval streets, crumbly old churches, and Roman ruins. Every street in Spello is a postcard perfect feast for the senses.
You'll be dazzled by rose-colored stone walls, bright terracotta roof tiles, stone pathways, and weathered wooden doors.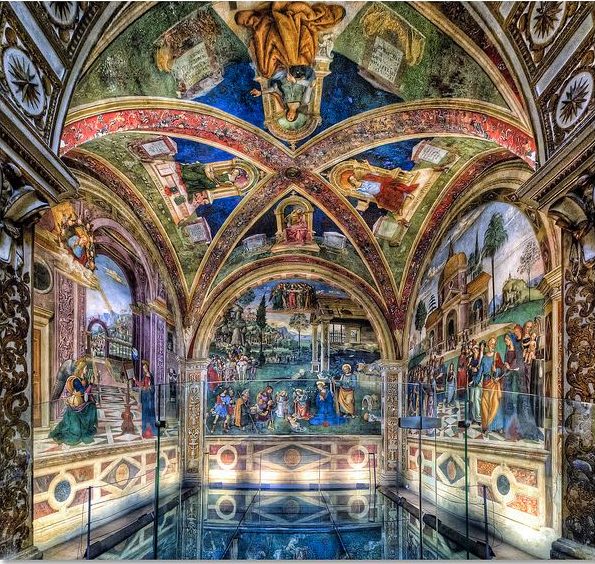 The Church of Santa Maria Maggiore is the top attraction in Spello. It houses a Madonna and Child and a Pietà by Perugino.
You can also visit the spectacular Baglioni Chapel. It closes at 4:00 pm, so make sure you arrive in Spello before then and make it your first stop.
The chapel is famous for its 16th century Renaissance frescos by Pinturicchio, telling stories of the life of Mary and Jesus. The chapel also has a pavement of Deruta ceramics.
You should also visit the Villa of Mosaics. Discovered by chance in 2005, it's one of the most important archaeological discoveries of the last 20 years.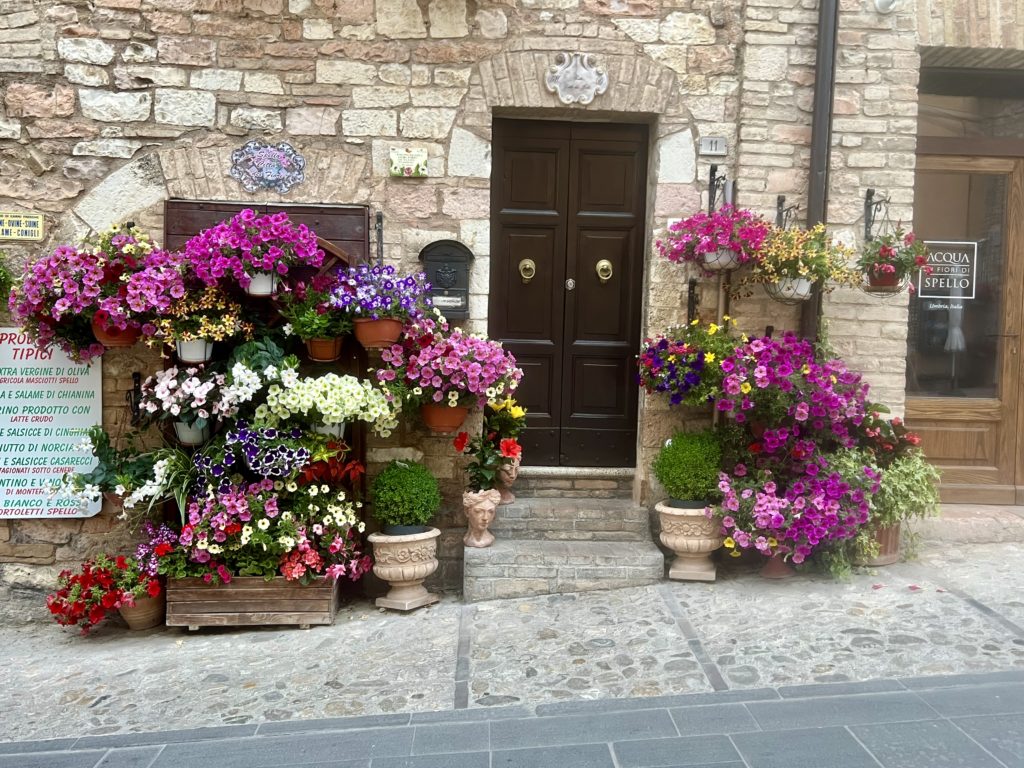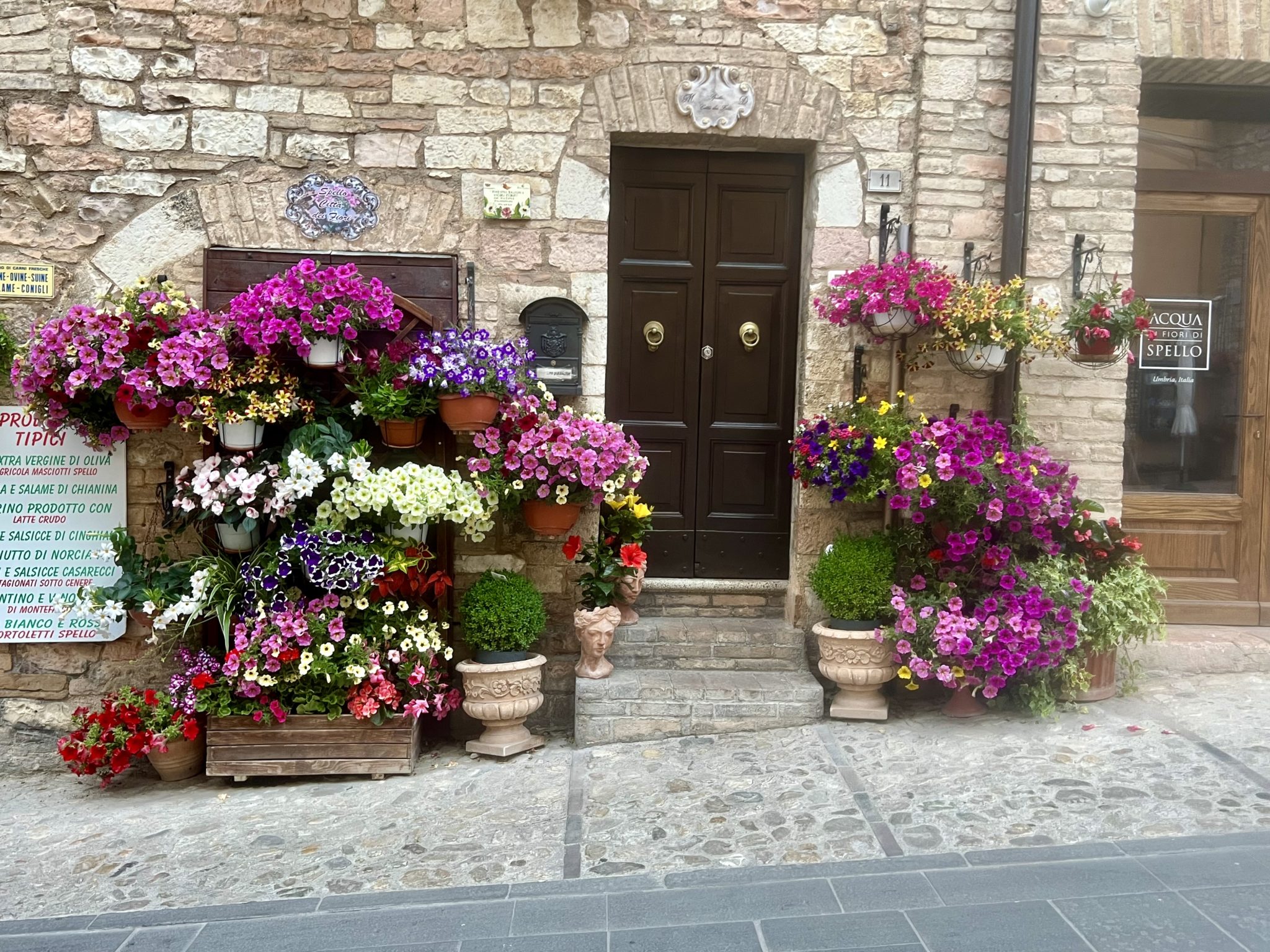 After excavation, the museum opened 2018. There's a series of rooms named after their mosaic decoration.
You can book a guided walking tour in Spello to learn about the town's Roman mosaics and Renaissance masterpieces.
If you want to stay in Spello for dinner, check out La Cantina di Spello or Il Pinturicchio. If you want to overnight in Spello, check out La Bastiglia.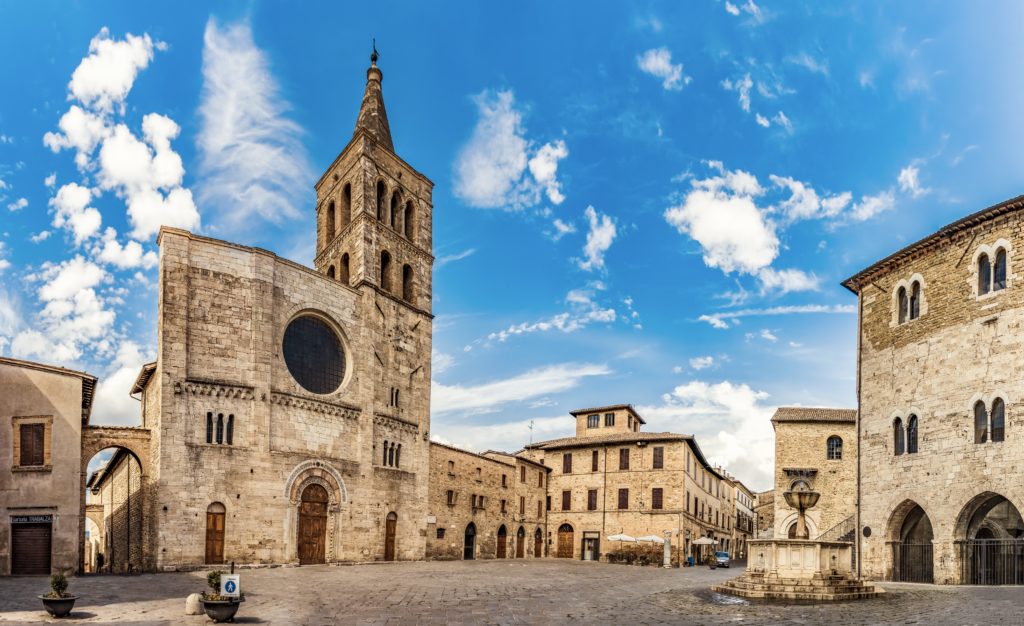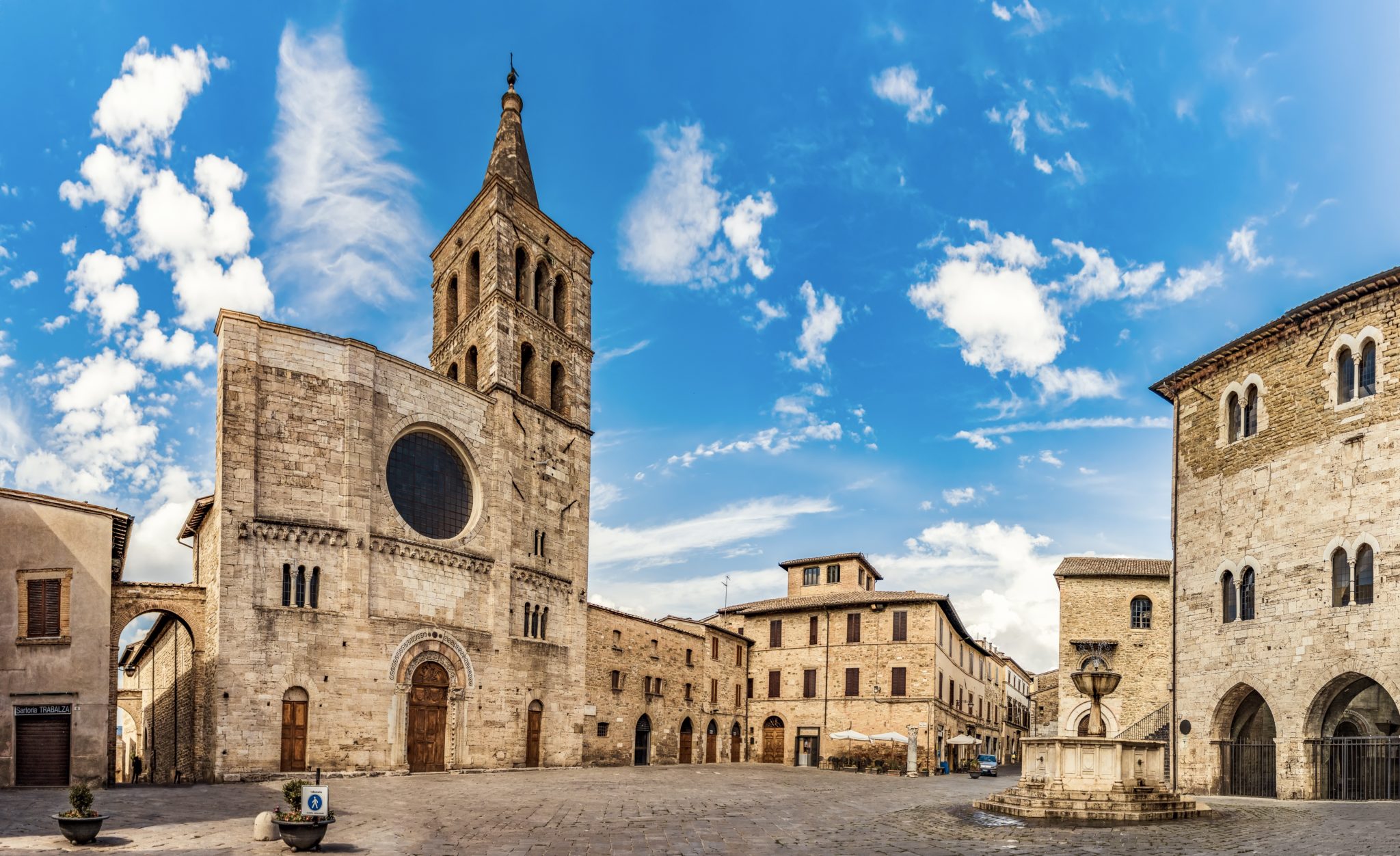 Day 4: Bevagna + Montefalco
On day 4 of your one week in Umbria itinerary, visit the towns of Bevagna and Montefalco. The towns are only 10 minutes apart. These off the beaten path towns will give you a taste of authentic Umbria.
Bevagna
Bevagna is a beautiful medieval village that still bears signs of its Roman origins. In the 1st century, it was a Roman municipality on the Via Flamina.
A Roman arch, the Porta Foligno, beckons you into Bevagna's cobbled streets . The quaint medieval town has Romanesque churches, Roman mosaics, a cinema ready piazza, and excellent trattorias.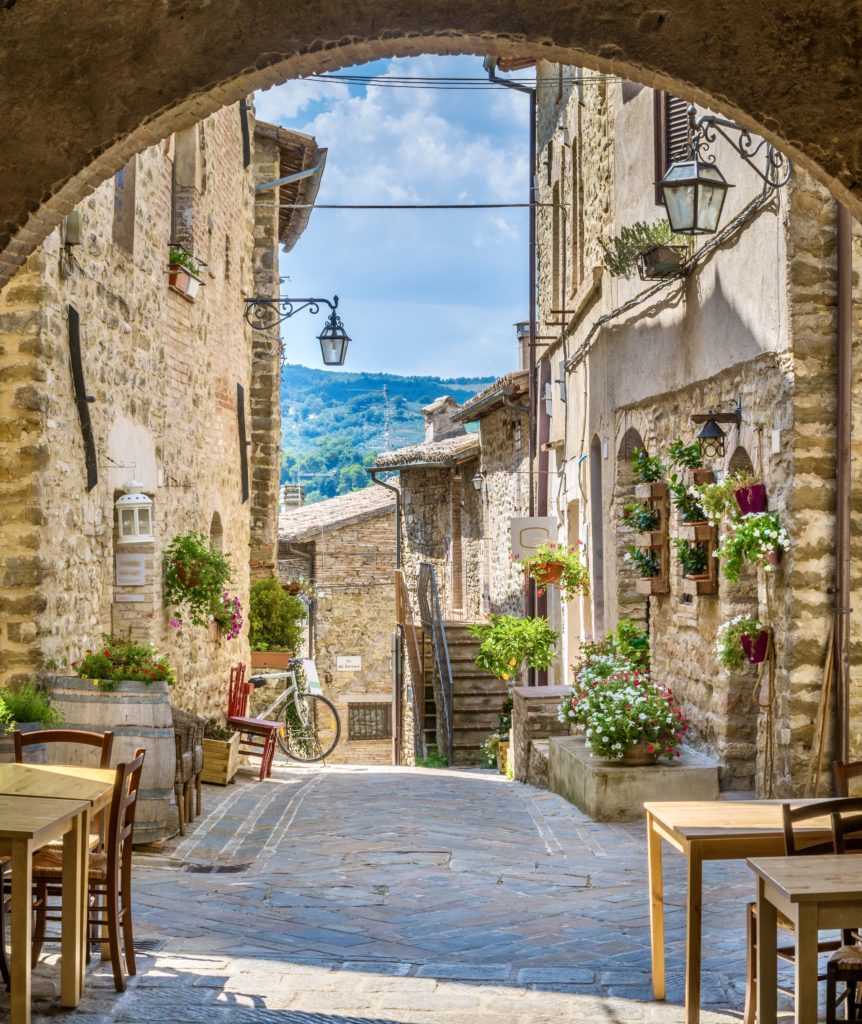 Piazza Silvestri is the town's central medieval square. It's home to the 12th century Palazzo dei Consoli, the Collegiate Church of S. Michael, and the 19th century Teatro Torti.
The most important Roman landmarks in Bevagna are the Roman Theater and the Roman Temple. The temple is where you'll find black and white mosaics dating from the 2nd century mosaics depicting sea creatures.
A good place to eat in Bevagna is La Bottega di Assù. You can also book an olive oil tasting tour, to try out Umbria's "green" olive oil. Or, take a combination biking and food tour.
Just 5 minutes from Bevagna is the adorable town of Torre del Colle. You could also pop in there for lunch at Serpillo on your way to Montefalco.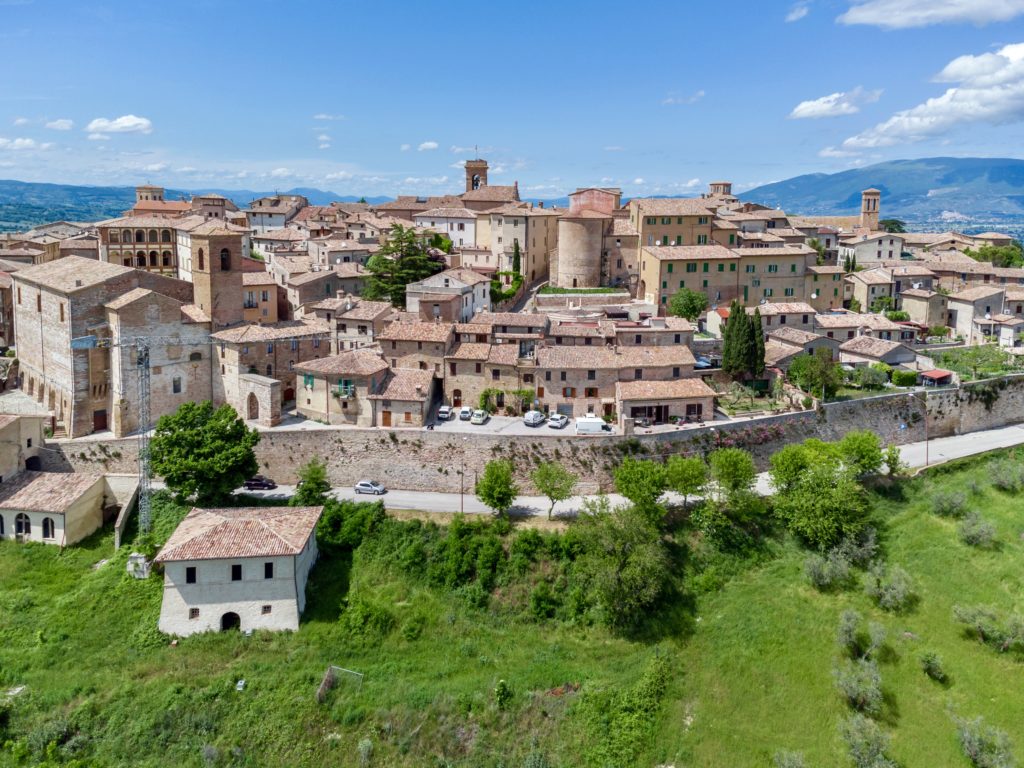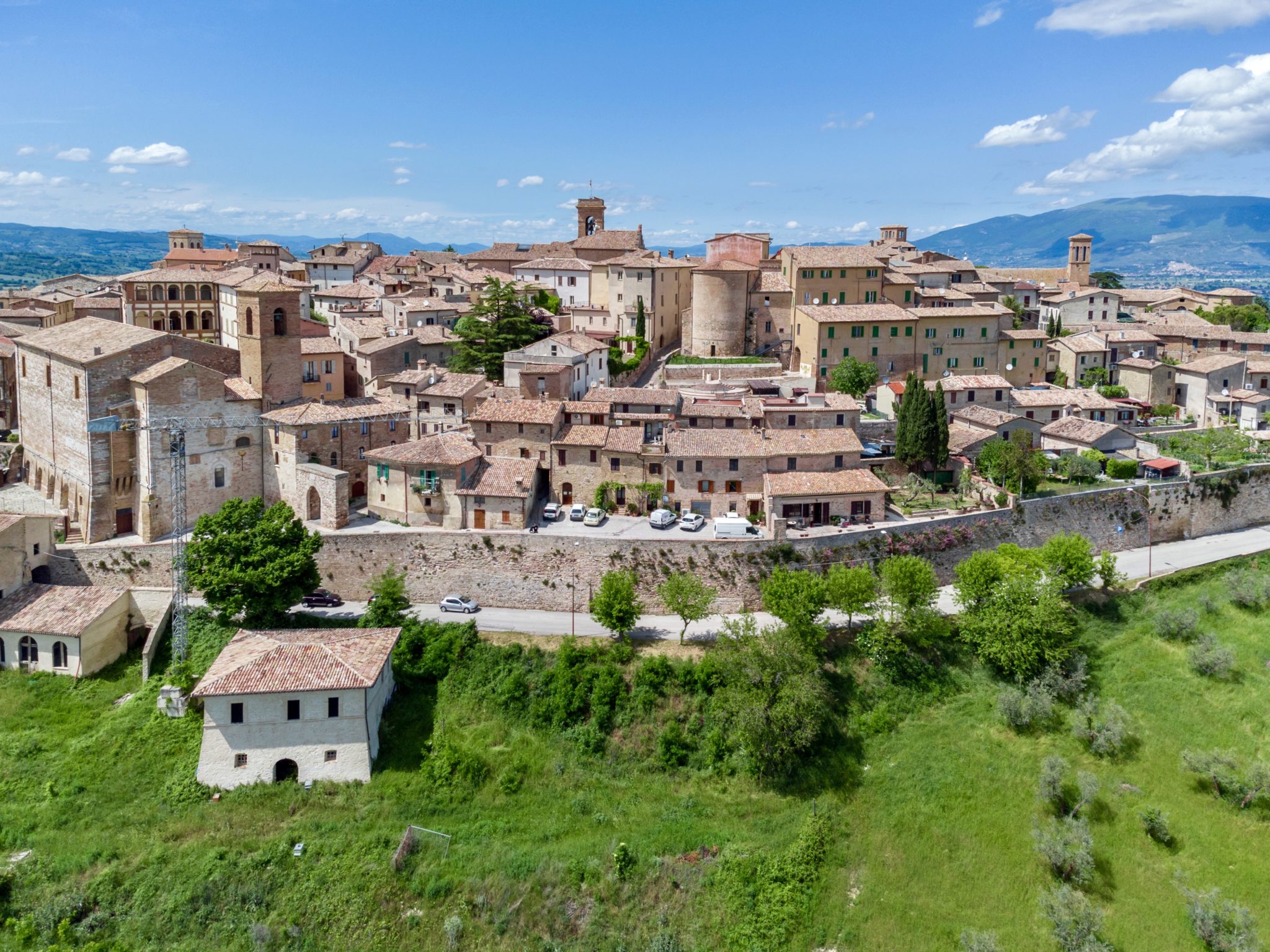 Montefalco
After a satisfying lunch, make your way to Montefalco. This charming village, perched atop a mountain in the Clitumnus Valley, is often called the "Balcony of Umbria" for its stunning vistas.
From within the walls of this 14th-century town, you can gaze out for miles, taking in views of Perugia to the north and Spoleto to the south. For the best view, head up the arduous climb to the Torre Communale. Trust me, the effort will be worth it.
Once you're back on solid ground, take a stroll through Piazza del Communale, the village's central square. Surrounded by magnificent palaces dating back to the Middle Ages, such as Palazzo Langeli and Palazzo Comunale, the piazza is also dotted with coffee shops and wine bars.
Seven streets radiate out from here, so take your pick and explore to your heart's content.
No visit to Montefalco would be complete without stopping at St. Augustine's Church. This massive Gothic structure boasts faded frescoes from the 14th to 16th centuries and is a true treasure.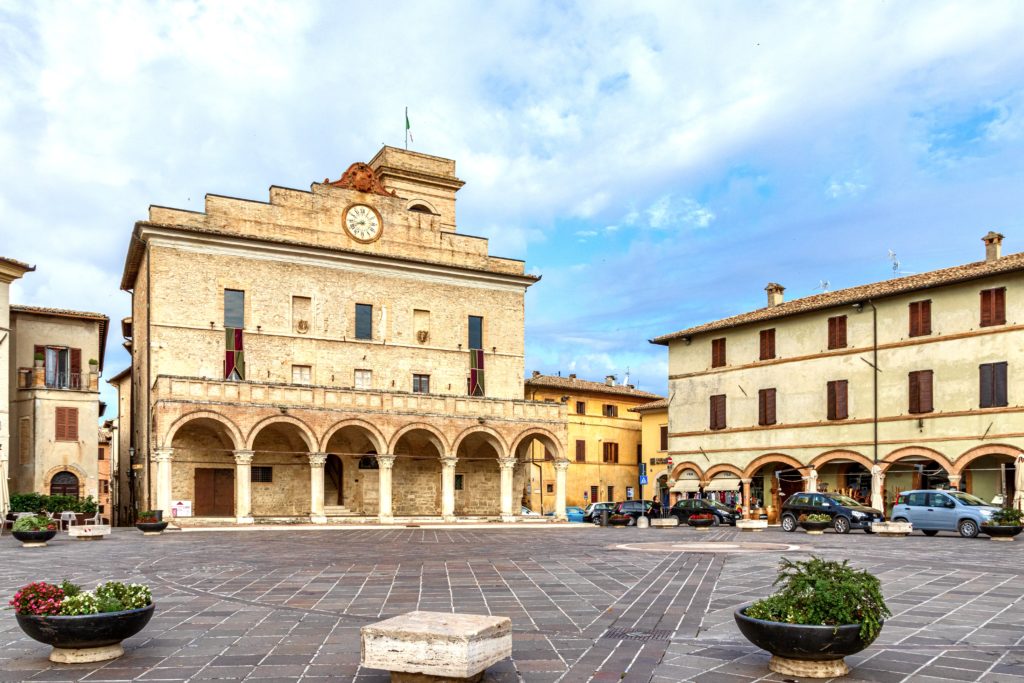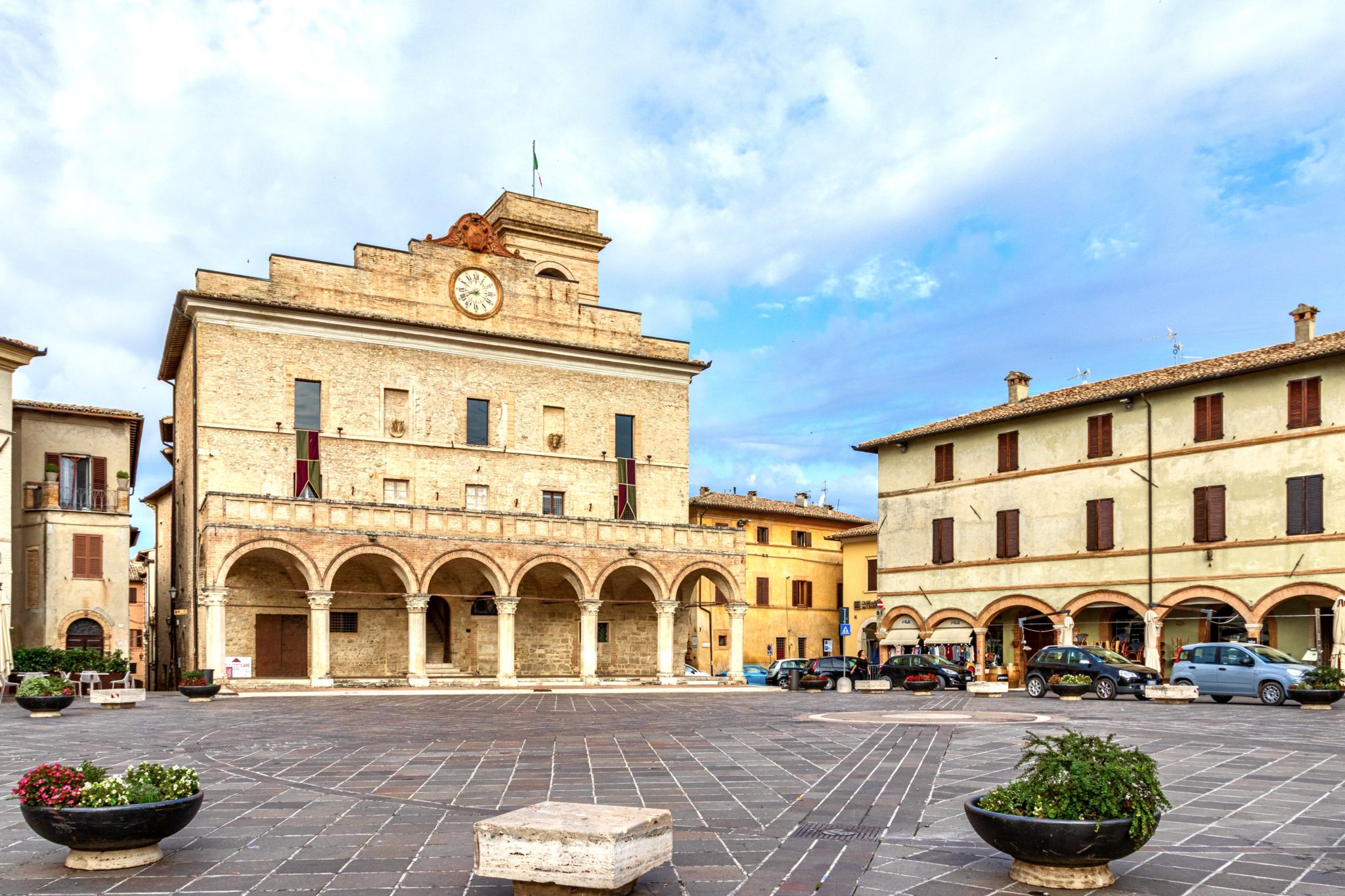 Montefalco also has a rather good museum for its diminutive size, the Museo di San Francesco. It's housed inside a former 14th century Franciscan church.
You'll find important work by Benozzo Gozzoli and Perugino. For example, Gozzoli painted scenes from the life of St. Francis and St. Jerome.
You may want to book a guided walking tour of Montefalco's top medieval attractions.
If you want to grab dinner in Montefalco, L'Alchimista is a good restaurant on Montefalco's main square. Ristorante Il Coccorone also offers up traditional Umbrian cuisine in an elegant setting.
Be sure to sample a glass of the town's wine, Sagrantino. You can also book a wine tasting tour at a winery.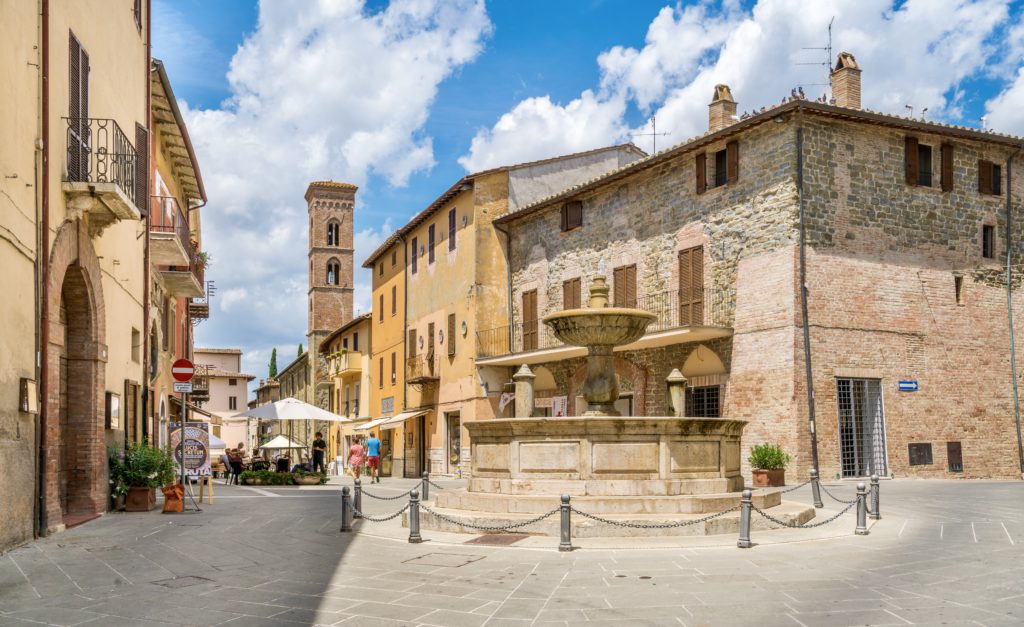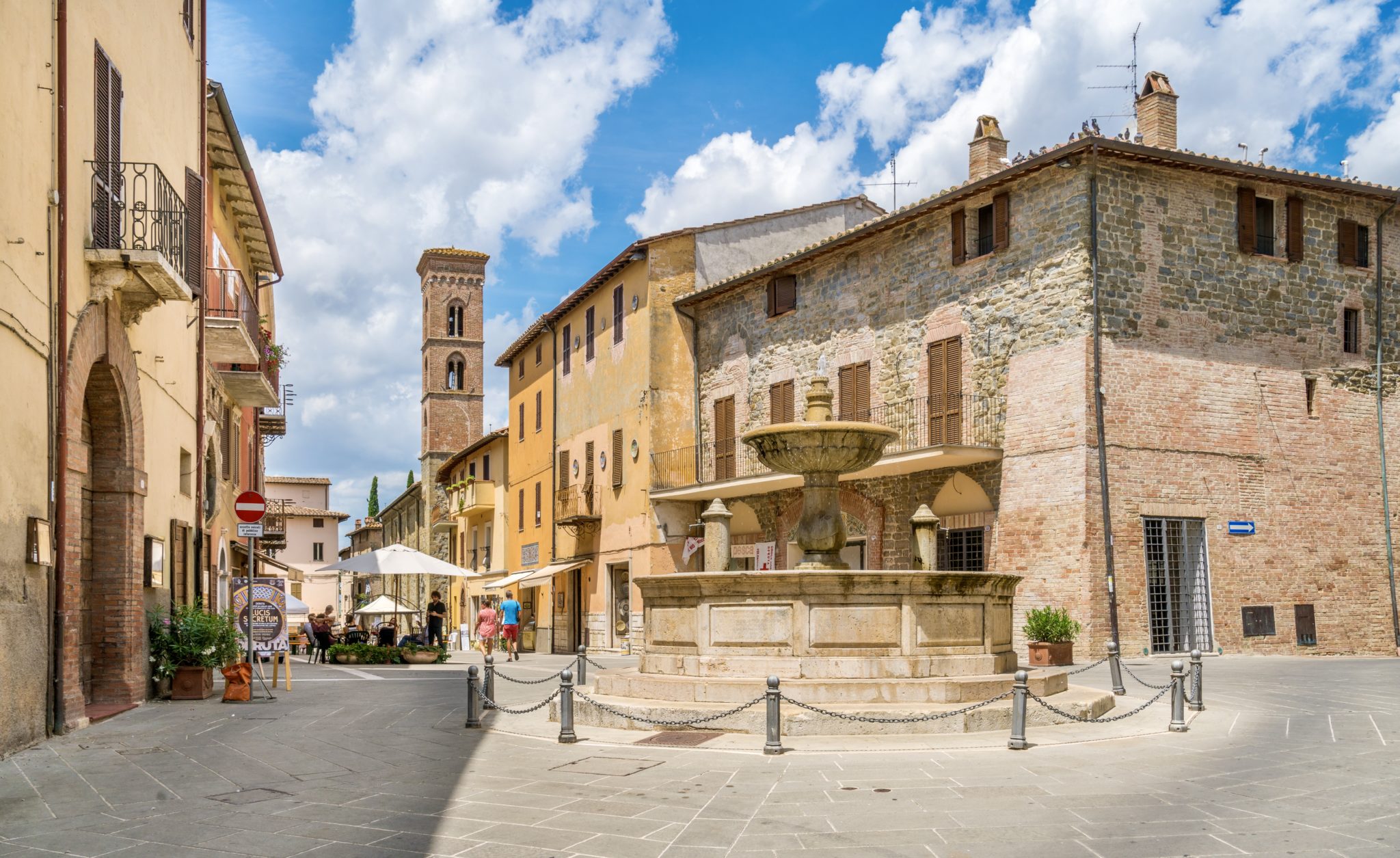 Deruta
If you love ceramics, you might consider adding in a side trip to Deruta. It's about a half hour drive from Montefalco.
Since the 14th century, Deruta has been a major ceramic center with astonishing output.
Deruta pottery dates from 1290. The pieces are characterized by a unique mother-of-pearl metallic luster.
They are decorated with floral or grotesque patterns. At first, the pottery was green and brown. But, over time, the dominant colors became yellow, orange, and blue. (Though I just purchased pasta bowls in a red peacock style.)
Most of the ceramic shops are on Via Tibernia, the main Street in the lower town. You can also visit the Museo Regionale della Ceramica.
It's housed in the former monastery of the Church of San Francesco. Over 6,000 pieces are on display.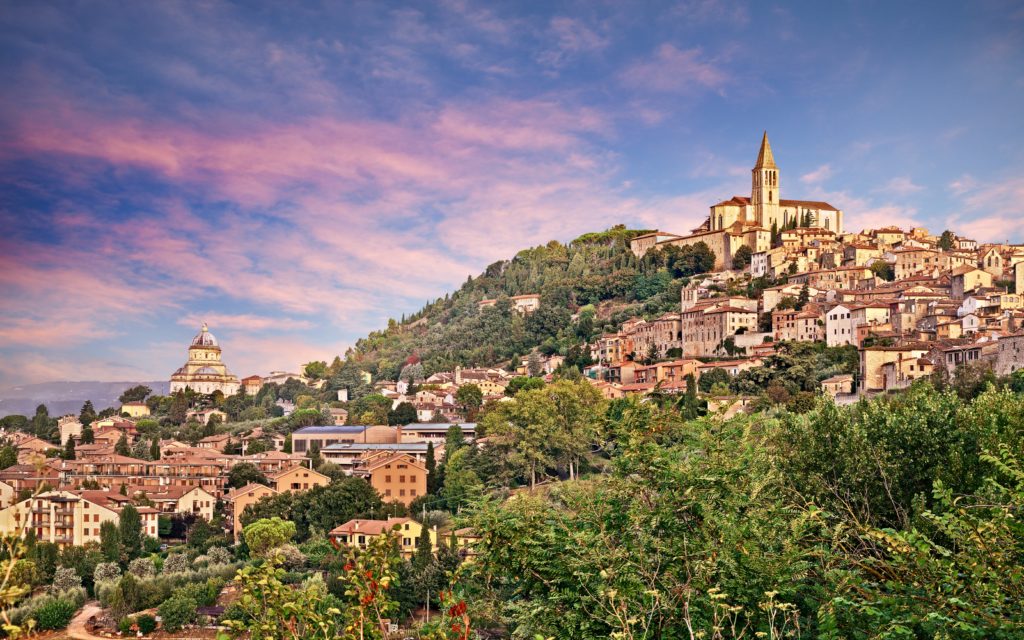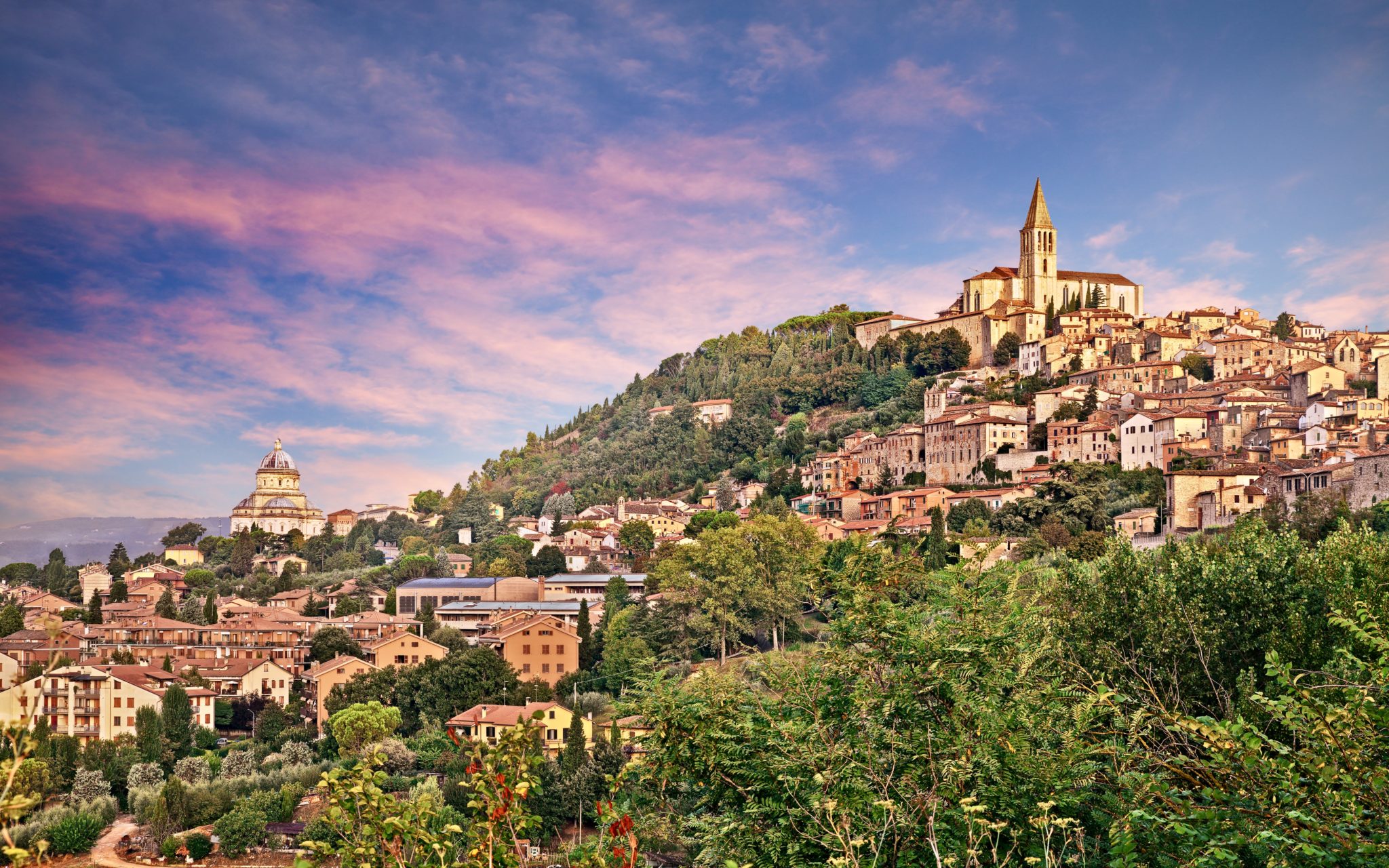 Day 5: Todi + Spoleto
On day 5 of your one week in Umbria, you'll visit the enchanting towns of Todi and Spoleto. The towns are about 45 minutes apart.
Todi
Perched on a shelf-like hill, Todi is a beautiful town in Umbria that was once overlooked. But now it's become quite fashionable, especially for a villa getaway.
Todi is a collage of stone houses, palazzi, and steep cobbled streets pasted onto a hillside. Much of the town dates from the Middle Ages, but there are also a few Renaissance palazzi.
Few towns are as picturesque as this warren of narrow medieval streets twisting and plunging off at every angle. Every corner is spectacular, often filled with bright red geraniums. Streets end with iron railings, offering up panoramic vistas across the valley.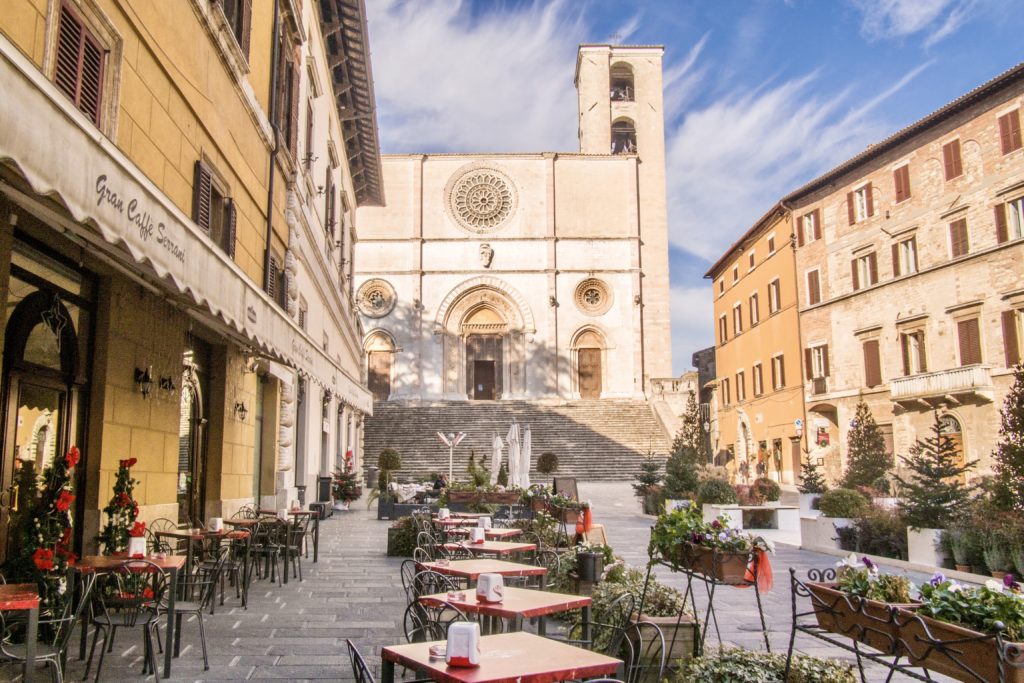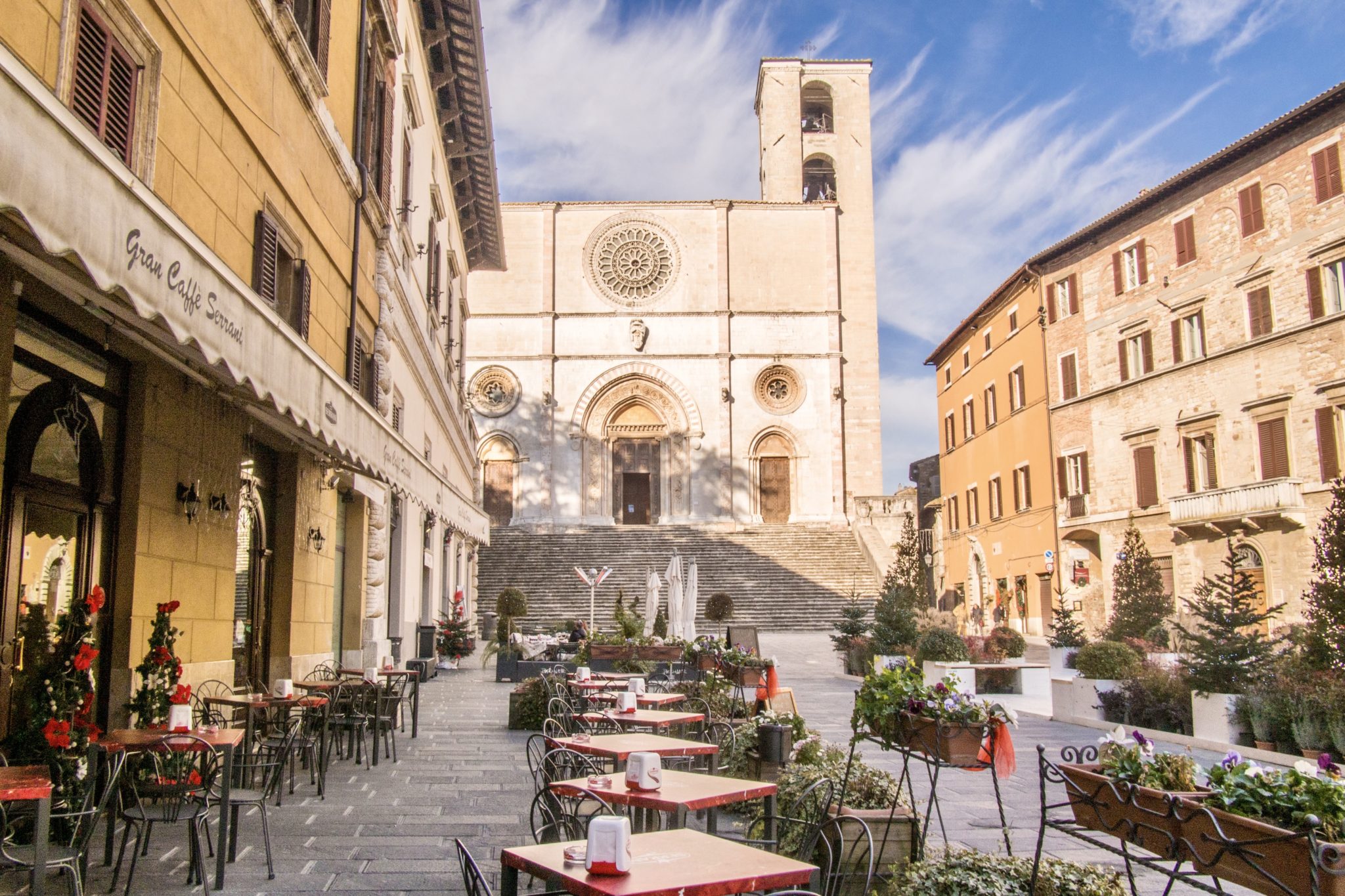 The beautifully austere Piazza del Popolo is Todi's main attractions and one of Umbria's prettiest squares. It's flanked by palazzi, a duomo, and an art museum. It's a place to sit outside with an espresso or ice cream.
The 13th century Duomo sits at the top of a broad staircase, dominating the town's heart.
Another church to visit is the massive Franciscan shrine of San Fortunato. Inside, you'll find rare frescoes by Masolino. You can also climb the 14th century bell tower for stunning views.
Just outside the town is the Church of Santa Maria della Consolazione, built between 1508-1609. Some historians attribute it to Roman architect Donatao Bramante and the structure does indeed have his classicizing style. The church is also a good place to park when you're visiting Todi.
If you visit Todi, you may want to book a 2 hour walking tour or take a wine tasting class.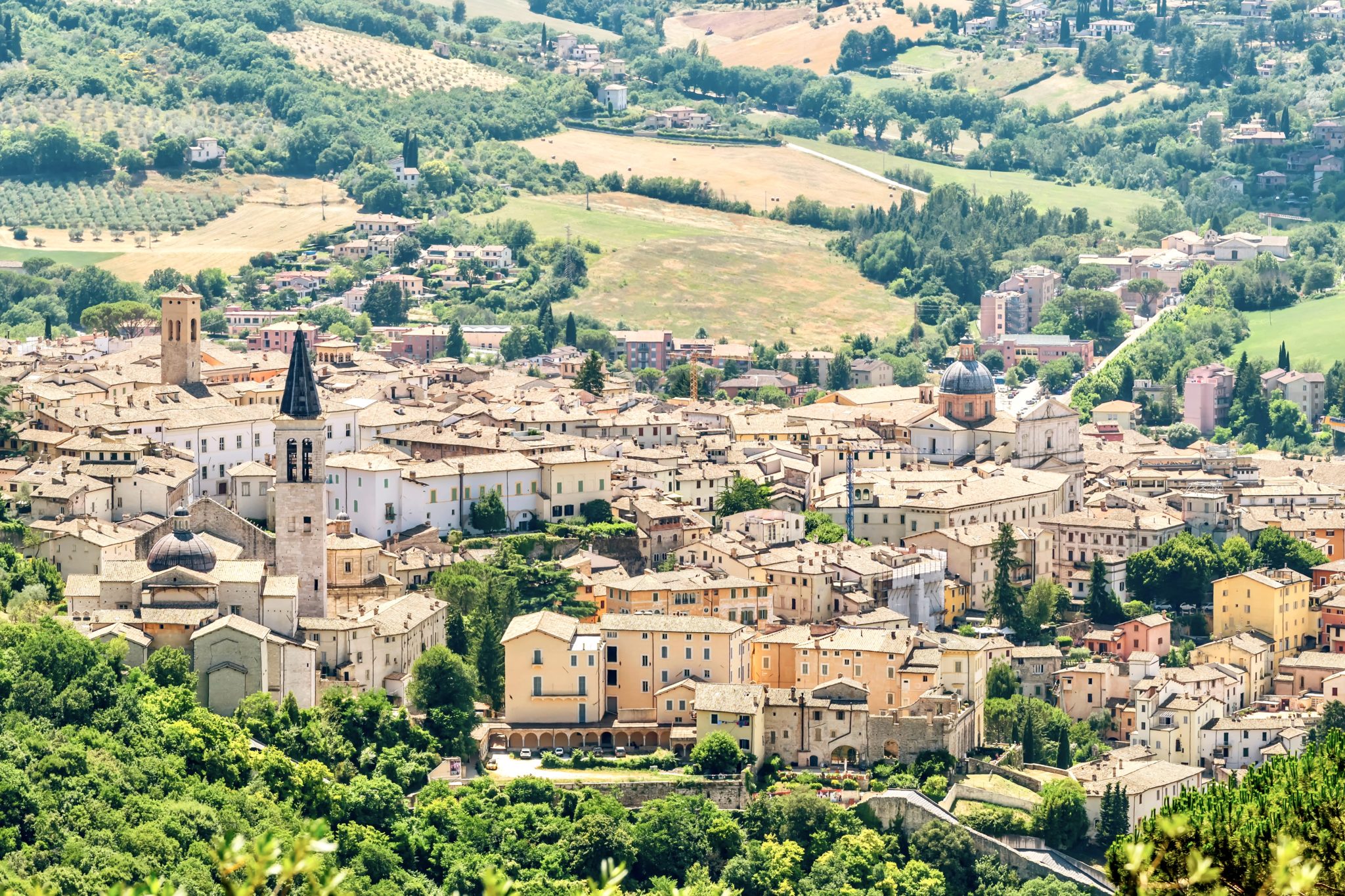 Spoleto
Then, drive over to beautiful Spoleto. It's a gorgeous and endlessly intriguing Umbrian hill town. Presided over by a formidable medieval fortress and backed by the broad-shouldered Apennines, Spoleto is visually stunning.
The Etruscans and Romans each left their tangible ruins — a Roman amphitheater, a 4th century house, a simple 6th century Roman church.
Spoleto's pale stone Duomo is photogenically set on a graceful hillside piazza. The exterior is a mix of Romanesque and Renaissance styles.
The interior received a 17th century Baroque facelift. You'll see a beautiful Cosmati marble floor and frescoes by Pinturicchio and Fra Lippo Lippi.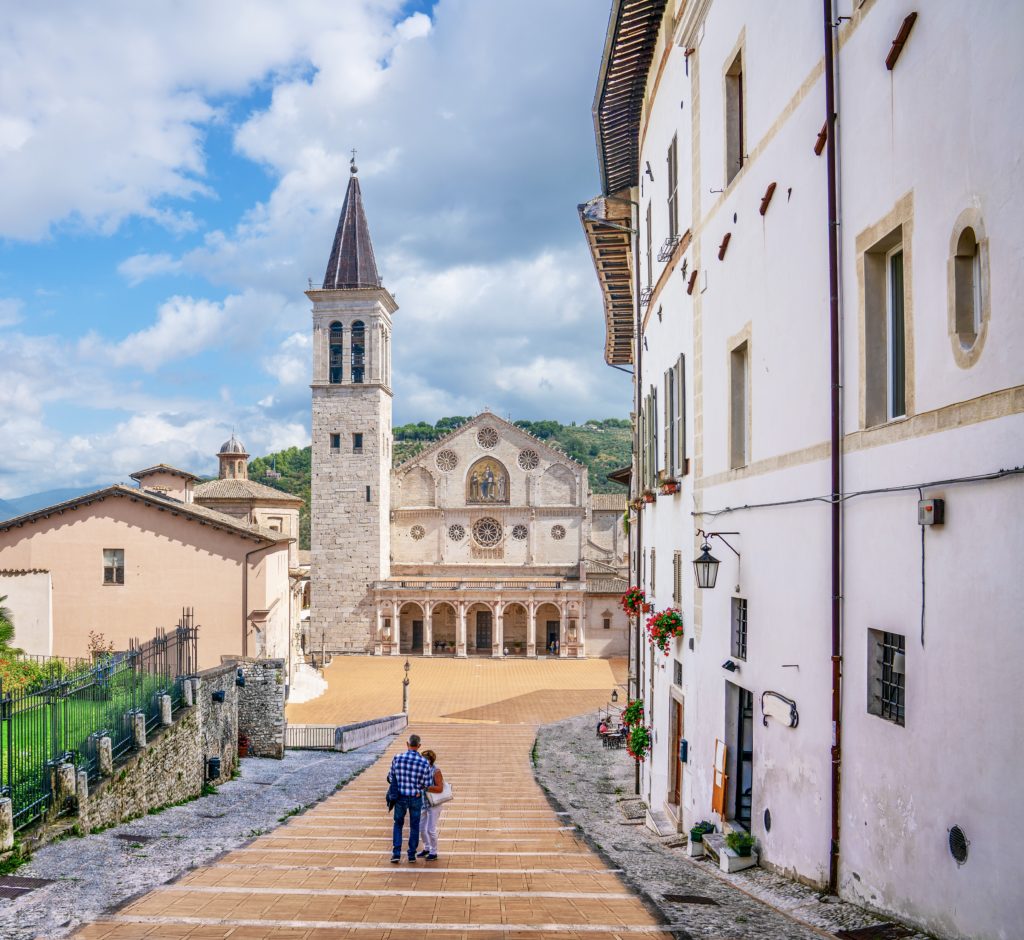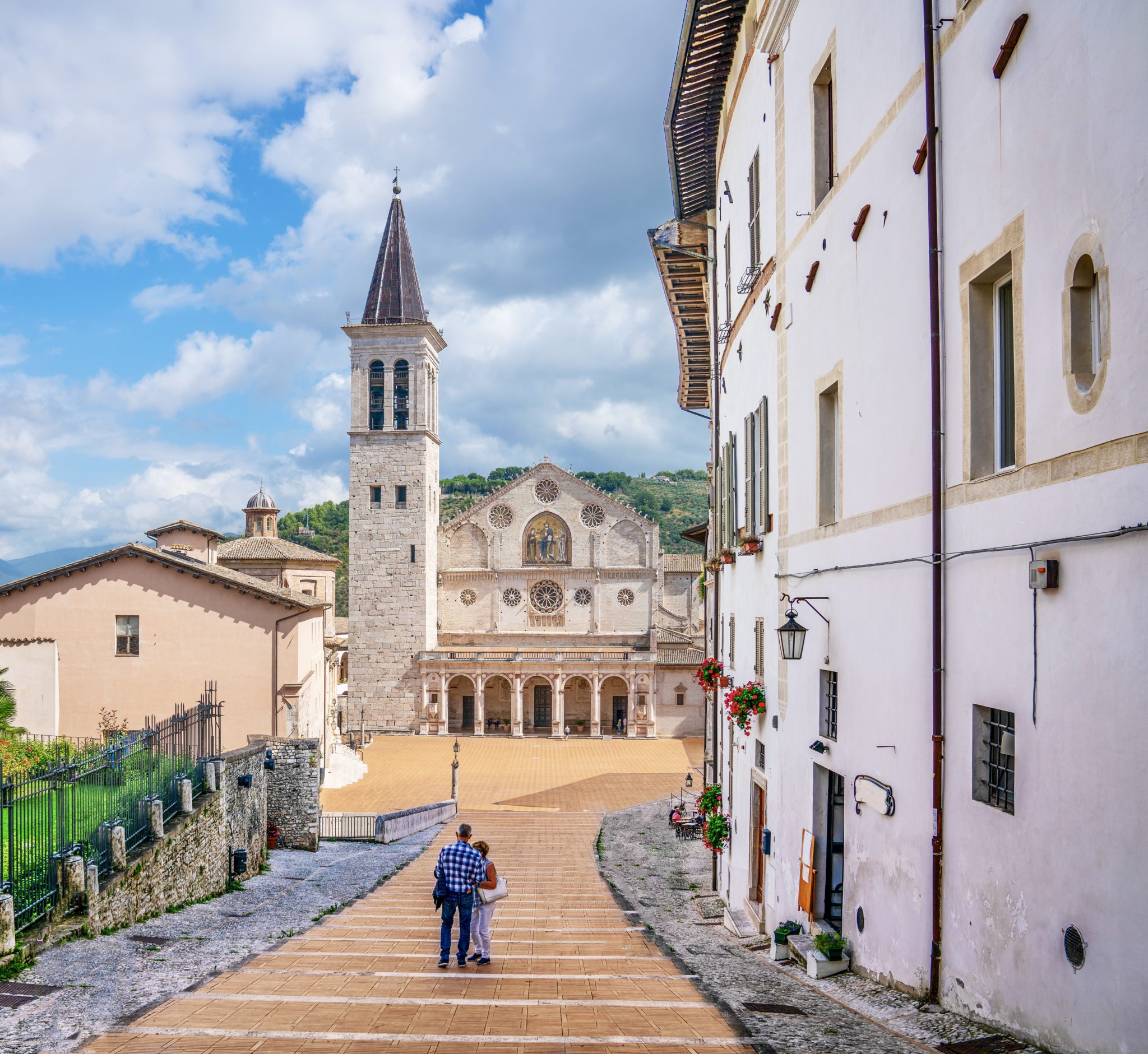 The other attention grabber in Spoleto is the Ponte delle Torri. It's a 10 arch bridge that spectacularly spans a steeply wooded gorge.
Spoleto is famous for its Festival dei Due Mondi, Spoleto Festival. It's one of Europe's most beloved carnivals with contemporary music, art, dance, and theater.
There are stunning online photos of some 15,000 or so attendees crammed into the piazza in front of the Duomo. But this is a spectacle I have seen only on postcards.
For dinner in Spoleto, head to Ristorante Il Tempio Del Gusto. The local pasta is a wide-cut pasta called strangozzi.
If you want to overnight in Spoleto, check out Palazzo Leti Residenza d'Epoca or Palazzo Sant'Angelo Boutique B&B.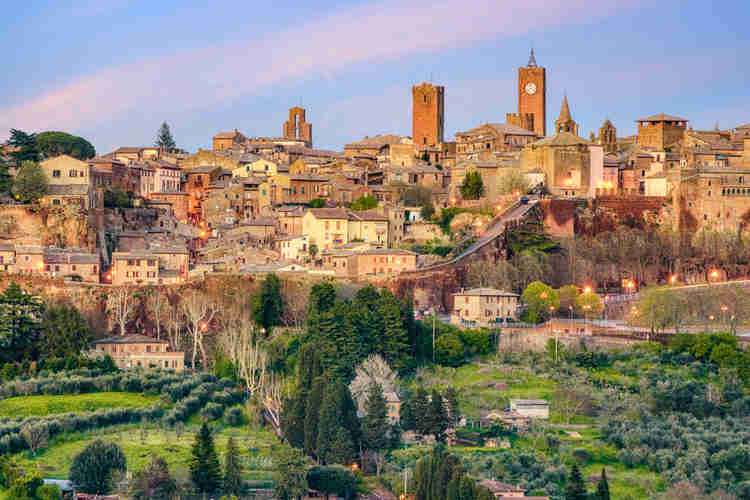 Day 6: Orvieto
Your next destination on this one week in Umbria itinerary is the stunning town of Orvieto. Perched on a volcanic tufa plateau, Orvieto boasts an impressive architectural and historical heritage that's well-preserved.
This "island in the sky" city will enchant you with its gorgeous Romanesque, Gothic, and Renaissance buildings in honey-colored hues. As you wander through the ancient streets, you'll be greeted by colorful flowers and charming ceramic shops.
The star of the show in Orvieto is undoubtedly the grand cathedral, one of the most breathtaking churches in the world. You'll also find countless noble palaces, monumental churches, and museums with collections of treasures.
Here's my guide to spending one day in Orvieto, which covers all the town's top attractions actions. It also give you tips on where to stay and where to eat in Orvieto.
I started my visit to Orvieto with a 2.5 hour guided private walking tour. My guide was Emma and she was excellent, making the cathedral and its beautiful art works come to life.
You can also book a 3 hour small group walking tour that includes the cathedral, the old town, and Orvieto's underground.
If you haven't booked a tour, the first thing to do in Orvieto is make a beeline to the magnificent Orvieto Cathedral. The church has one of Italy's most beautiful facades.
It's a glittering confection of spires, spikes, golden mosaics, statuary, stained glass, and black and white striped marble.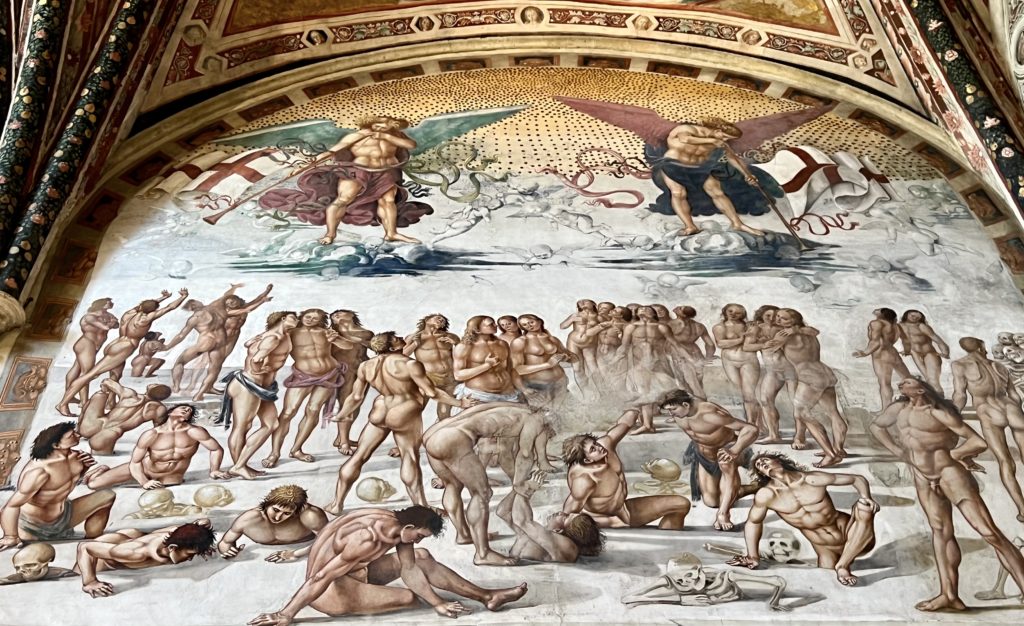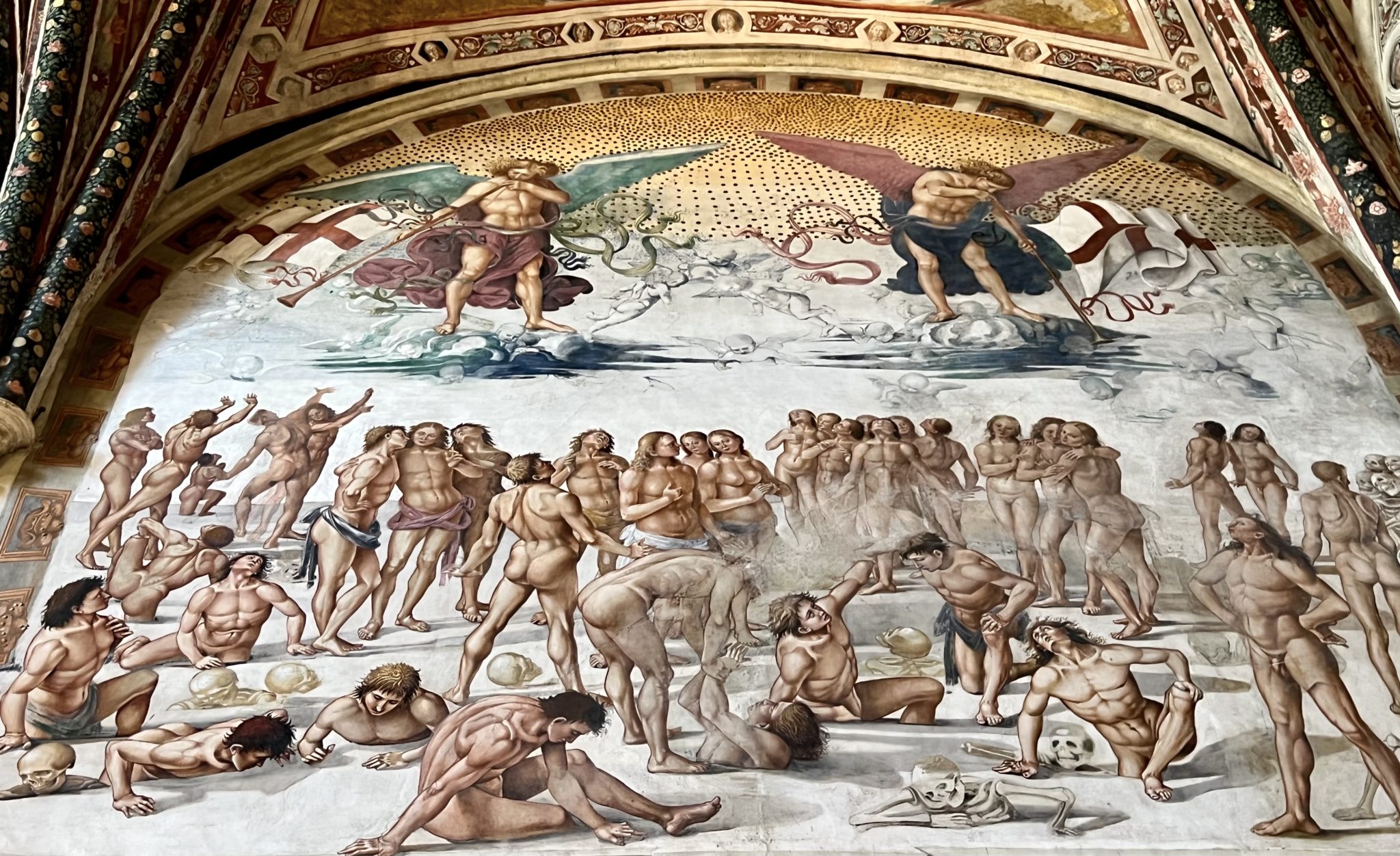 Inside, there's a chapel containing a holy relic and another famous one covered in stunning early Renaissance frescos painted by Luca Signorelli.
The frescos are considered Signorelli's masterpiece, his greatest and most complex work. With brilliant colors and sweeping designs, they're one of the most ambitious and inventive depictions of the apocalypse and last judgment in Italian Renaissance art.
When you're done admiring the cathedral, pop into the cathedral museum, the Museo del'Opera del Duomo. It's included in your Duomo ticket.
It holds important pieces of painting and sculpture from the Duomo dating from the 13th to 17th century. There are works by Simone Martini, Andrea Pisano, and Signorelli.
Day 7: Orvieto, Civita di Bagnoregio, And/Or Narni
You have several options for the last day of your one week in Umbria.
You could continue sightseeing in Orvieto with an afternoon jaunt to Civita di Bargnoregio. Or, combine Orvieto or Civita with the charming hidden gem of Narni.
Orvieto
Orvieto is a town that's usually visited on a day trip. But you may enjoy it more if you take your time and spread your visit over 2 days.
On your next morning, explore Orvieto's fascinating underground. You can start with a visit to Saint Patrick's Well. The seemingly bottomless well is a masterpiece of engineering. It's 175 feet deep and 45 feet wide.
The well was built by Antonio da Sangallo the Younger for Pope Clement VII. The pope often sought refuge in a fortified Orvieto after the Sack of Rome.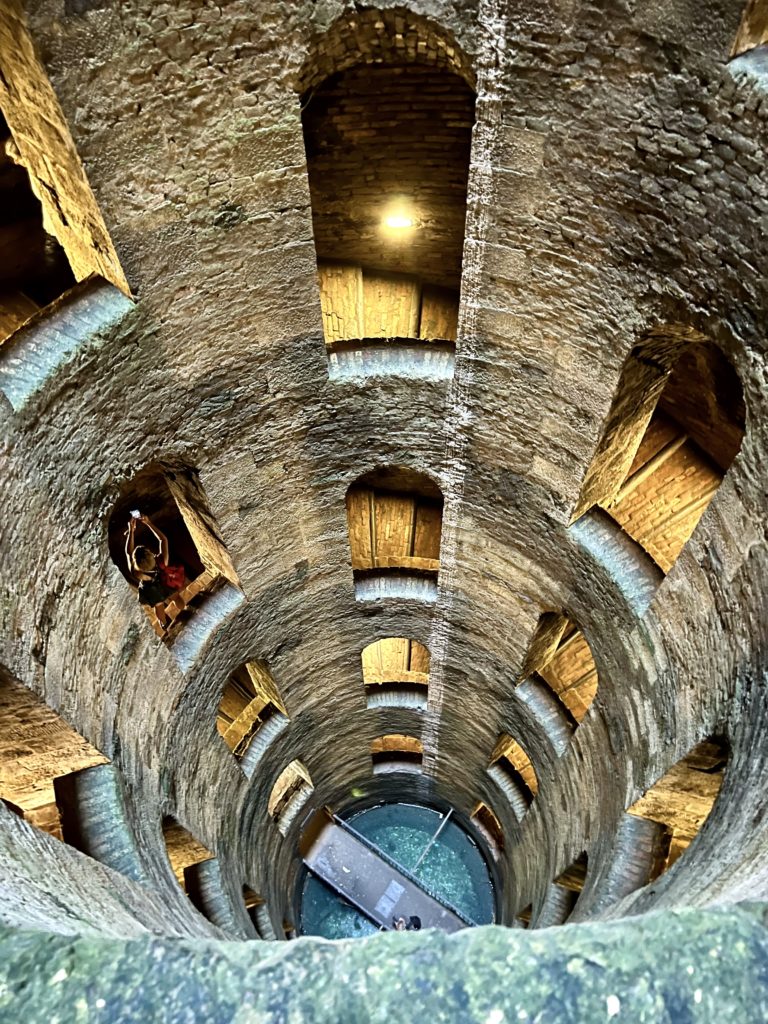 If you want to hike up and down, the round trip is 497 steps (some are uneven).
The Pozzo della Cava is one of the town's most important archaeological sites centered around a deep well. The Pozzo itself is 118 feet deep.
The complex adjacent to the well includes dozens of caves, rooms, Etruscan tombs, pottery, shafts, etc. You may want to book a guided walking tour to have a guide "read" the grotto-like rooms for you.
The necropolis, the Crocifisso del Tufo, is a small "city of the dead" located outside the city walls. It dates from the 8th to 3rd century B.C.
Civita di Bagnoregio
After visiting Orvieto, take a short 30 minute drive to the charming village of Civita di Bagnoregio. Of all the picturesque hill towns in Italy, Civita di Bagnoregio is perhaps the most surreal and dreamlike.
This tiny village appears to be suspended in midair, like an architectural masterpiece on a tufa hilltop in a vast canyon.
To reach the village, you must cross a dramatic cantilevered bridge that rises steeply to meet the village walls. The bridge adds to the village's mystique and is a breathtaking sight in itself.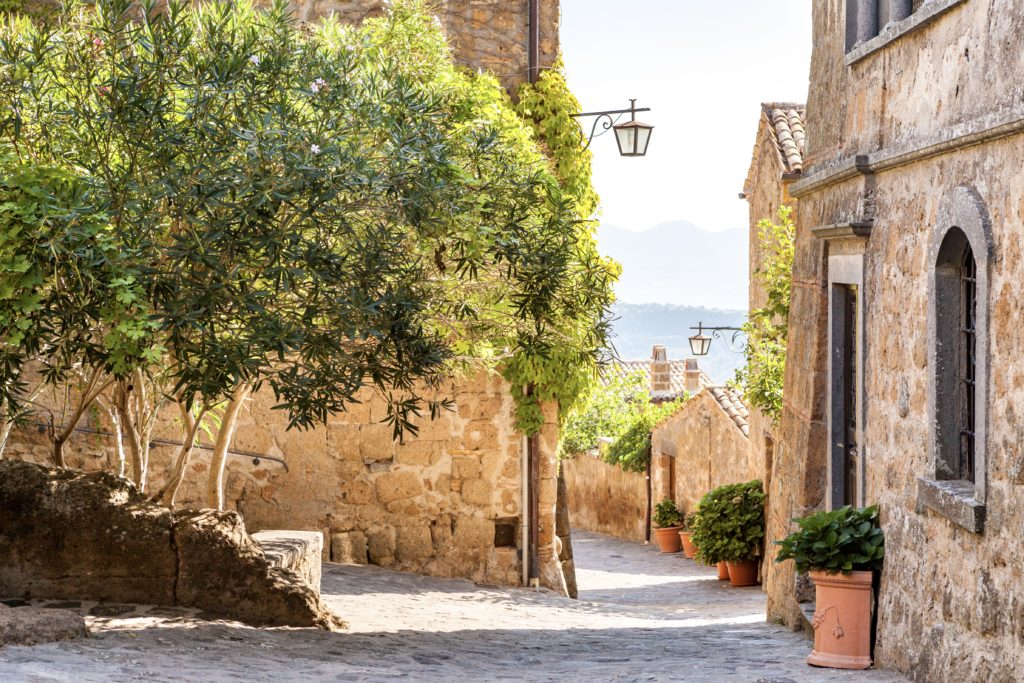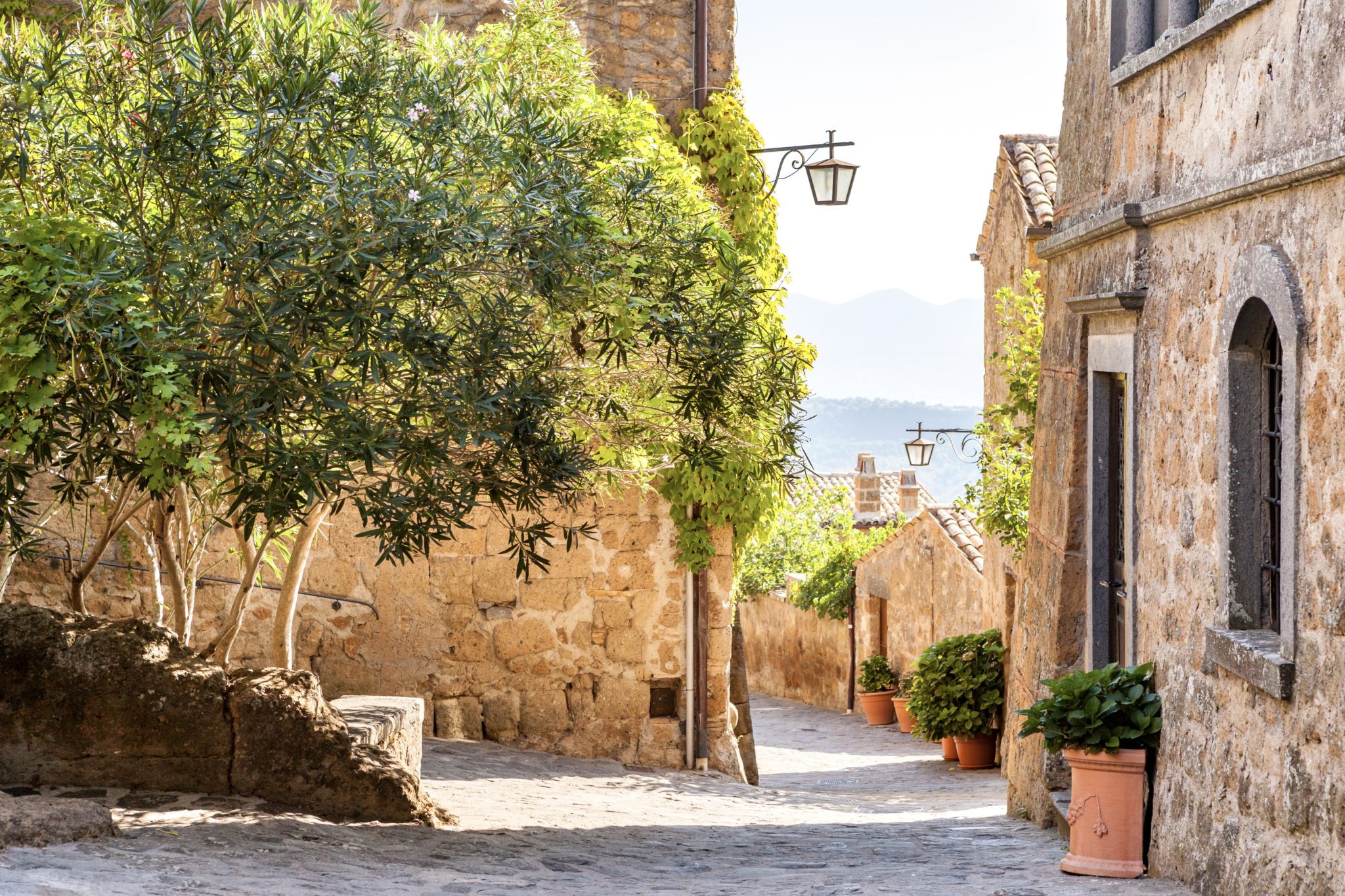 Once inside the village, the charms of Civita are subtle. There's nothing special to do but wander around in this step-back-in-time rural village. It's just romantic and unadulterated old world Italy.
Stroll aimlessly down charming lanes, where every nearly every inch of space is festooned with flowers.
Have a seat on the steps of San Donato Church. Admire the flowerpots and warm stone walls that glow in the sunshine.
Here's my complete guide to visiting Civita di Bagnoregio.
If you'd like a guided tour of the town's sites and history, you can check out this 1.5 walking tour.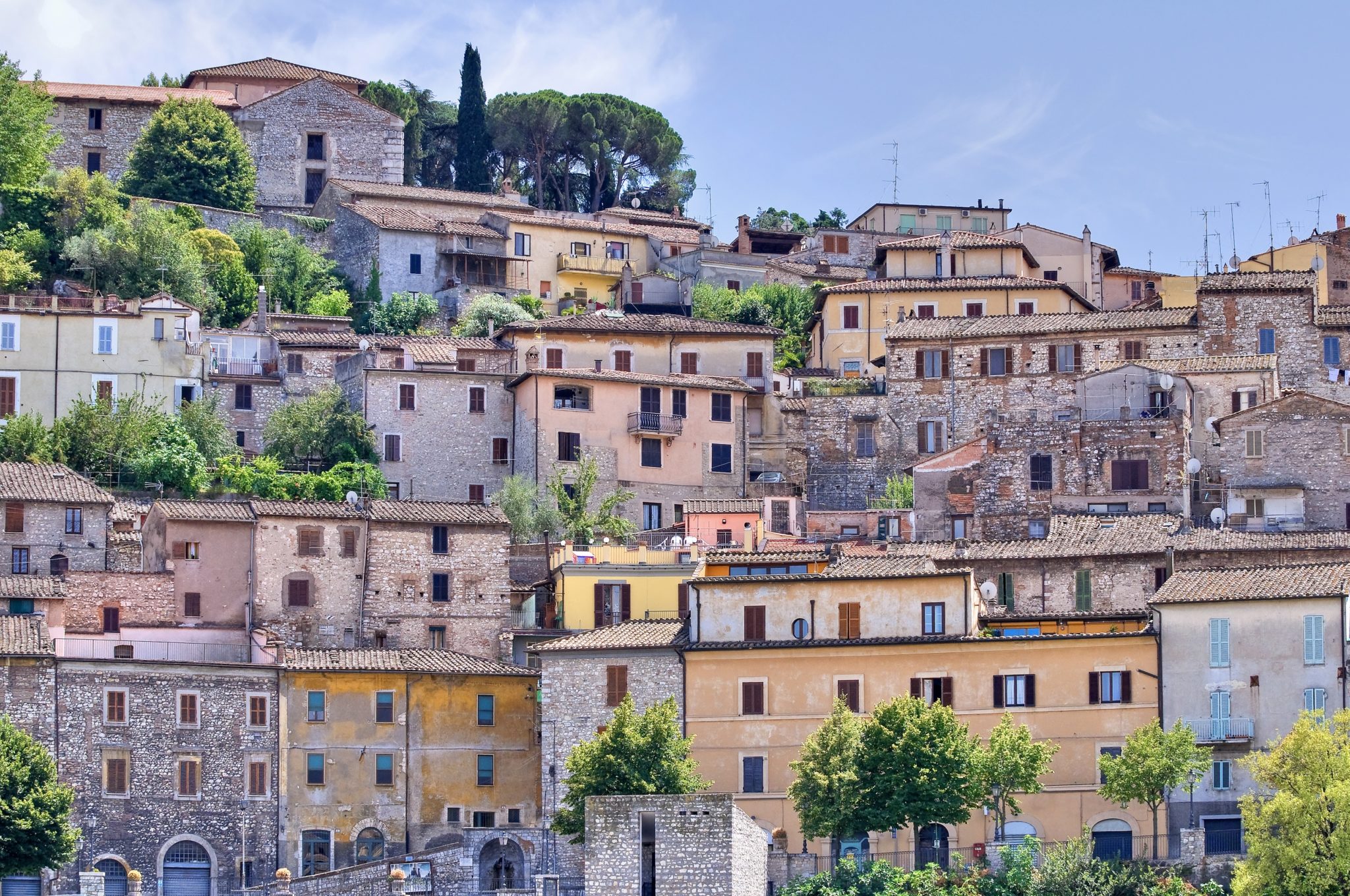 Narni
If you decide to visit Narni, the drive down south to the town is stunning.
Narni is a tiny hamlet, tucked away in a lush, almost wild, landscape. It was built on a rocky spur overlooking the Nera Gorge.
The town's medieval heritage is entirely intact. You can wander through the charming squares and narrow streets and climb the stone steps.
Narni Fortress, the Rocca, dominates the whole town. It was built by Cardinal Albornoz as a symbol of papal power.
The central square is Piazza Garibaldi. This is where you'll find the Narni's 11th century Duomo. It has a simple facade with an elegant arched portico.
The Piazza dei Priori is home to both the Palazzo dei Priori and the Palazzo del Podesta (the Town Hall).
Like Orvieto, Narni has a network of underground sites, Narni Sotterranea. It was only discovered in 1979.
You can see a 12th century chapel smothered in frescos, secret tunnels, an Inquisition torture room, and a prison cell covered in graffiti.
If you'd like to book a walking tour, this 2 hour guided tour covers Nani's history and attractions.
If you need to grab a meal in Narni, try Rustico or Osteria Monte del Grano.
And that's a wrap. I hope you've enjoyed my one week in Umbria itinerary. You may enjoy these other Italy travel guides and resources:
If you need a 1 week in Umbria itinerary, pin it for later.