Planning a trip to Canada? Here's my detailed 2 days in Montreal itinerary. Montreal is the perfect place for a weekend getaway. Montreal is a beautiful French-Canadian metropolis. After Paris, it's the world's largest French speaking city.
The city has a decidedly European vibe, with quaint cobbled lanes and yesteryear architecture. Montreal is renowned for its captivating fusion of outdoor beauty, creative street artists, and world renowned chefs.
I've assembled an efficient two day itinerary for Montreal. But there are so many amazing things to do in Montreal, you could easily stay much longer. On my last visit, I was there five days, never ran out of things to do, and spent countless hours feasting on Montreal's delicious and varied cuisine.
My 48 hours in Montreal itinerary covers Montreal's top must visit attractions and historic landmarks. It gives you preview of Montreal's unique neighborhoods, wonderful museums, and outdoor venues.
I also give you essential tips on everything you need to know about what to see/do/eat/stay in the foodie and cultural haven that is Montreal.
Best Things To Do and See in Montreal in 2 Days
Montreal is a unique combination of old and new. You can stroll the cobbled streets in Old Montreal and Old Port. And then be transferred to modernity in the stylish and sophisticated downtown.
To keep you on track and help you make the most of your time in Montreal, I offer up this action packed 2 days in Montreal itinerary
Ultimate Two Days in Montreal Itinerary
Day 1 Morning: Vieux Montreal
Start your day in the prettiest part of the city, Vieux Montreal or Old Montreal. Dating from the 17th century, this area oozes old world charm. You'll feel like you've been power beamed to medieval France.
Looking out on the St. Lawrence River, Old Montreal is populated with well preserved Colonial homes, tony boutiques, art galleries, top tier restaurants, and the iconic Notre-Dame Basilica. If you want to kick start your day with some breakfast, there are plenty of great cafes from casual to snooty. My personal favorites were Crew Collective & Cafe and Olive et Gourmando.
1. St-Paul Street
Begin with a stroll on winding St-Paul Street. For years, St-Paul Street was Montreal's main boulevard. It's a beautiful street with renovated 19th century warehouses.
They tserve as boutiques, artists' studios, art galleries, and brick residences. The street is paved with cobblestones and lined with flags, French art, and impressive stone and brick facades.
2. Basilica Notre-Dame
The Basilica Notre-Dame is one of Montreal's most popular destinations and its most famous landmark. Building began in 1672. The interior was completed in the late 18th century. This was where Celine Dion was married in an over the top affair in 1994.
The basilica is the oldest place of worship in North America. Built in the Gothic Revival style, the basilica's azure blue interior is a revelation. You might feel like you're admiring a rather gaudy classical painting, not standing inside a church.
Because Note-Dame is dedicated to Our Lady Mary, it's a florid blue inside. Blue was meant to reflect calm and tranquility. To heighten the drama, the azure ceiling is studded with tens of thousands of 24 karat gold stars. Stained glass and gold leaf decoration complete the ensemble.
The basilica's pulpit is incredibly intricate. And the eye popping altar has a Last Supper painting based on Leonardo da Vinci's masterpiece in Milan Italy.
There's also a massive organ with 7,000 pipes. Plan to spend 30-90 minutes inside, depending on your interest level. Click here for the mass schedule and here for the concert schedule.
3. Place d'Armes
Right opposite Notre-Dame Basilica is Place d'Armes, one of three main squares in Montreal. In the center is the Maisonneuve Monument, a staff wielding statue of Paul de Chomedey, the founder of Montreal. Its commemorates Chomedey's defense of the young French settlement against the Iroquois.
The Place d'Armes is where you'll find Montreal's vintage buildings — Saint-Sulpice Seminary, the New York Life Building (Montreal's first high rise), the Bank of Montreal (Canada's first bank), the Art Deco Aldred Building (Montreal's first skyscraper), and the International style 500 Place d'Armes.
The square also has some whimsical public art. Be sure to check out the sculptures of the man and woman with an English bulldog and poodle.
4. City Hall
A national historic site, Montreal City Hall is also located in Old Montreal. It's a majestic five story structure that's the seat of local government in Montreal. Free guided tours are usually available in summer. But right now the structure is closed, undergoing a heritage restoration since 2019.
The stunning Second Empire City Hall has a storied history. It survived a fire. And its balcony was where French President General de Gaulle's cried "Vive le Québec libre!" (Long live free Quebec). This speech escalated tensions in the debate over whether the Francophile province should seek independence from Canada.
5. Chateau Ramezay
Opposite the City Hall is the Chateauz Ramezay. If you're a history buff, this museum is definitely worth a visit. In 2008, it was named as one of the 1001 Historic Sites "you must see before you die."
Built in 1705, the historic chateau is an architectural gem of the ancien regime. It was the home of Claude de Ramezay, governor of Montreal. Benjamin Franklin even stayed there during the Revolutionary War.
The museum tells the story of major events in 500 years of French history. There are 15 rooms and a well curated collection of 30,000 objects, displayed as they were in the 1700s. Click here for my visitor's guide to this intimate museum.
Then stroll 2 minutes to the Place Jacques-Quartier to soak in the vibe. (Though ignore the kitschy tee shirt shops.) It's one of Old Montreal's main public squares, where people wile away time at flower drenched sidewalk cafes. You may even see street performers.
6. Old Port
Jacques Cartier lies at the entrance to Montreal's Old Port. It stretches for over a mile along the St. Lawrence River. French fur traders used this port as a trading post as early as 1611. In 2005, the Old Port of Montreal changed its name to The Quays of the Old Port of Montreal.
The main landmark in the Old Port is the heritage building of Notre-Dame-de-Bon-Secours Chapel (Our Lady of Good Help). It's one of the oldest churches in Montreal. It was built in 1771 over the ruins of an earlier chapel.
Bon Secours houses the Marguerite Bourgeoys Museum, dedicated to the life of the woman who's called the "Mother of the Colony."
She was a teacher, fervent Catholic, and has even been officially sainted. Bon Secours is topped with the Lady of the Harbour statue. You can climb the clock tower for a nice river view.
Nearby you'll find the Bonsecours Market. It's housed in a historic Palladian style building with a distinctive Neoclassical silver dome. Today, it's completely restored. Inside are high end boutiques, galleries, and several restaurants.
Now, it's lunch time. Since you're in the Old Port, try out the offerings there. I recommend Stash Cafe, Tommy's, Modavie, or Mechant Beofe. On to the afternoon!
Day 1 Afternoon: Mount Royal
Want a bird's eye view of Montreal? Mount Royal (or Mont-Royal) is Montreal's best green space, receiving 5 million visitors a year.
Mount Royal is located atop three peaks. It was once a volcanic mountain, but is now dormant. Montreal's name derives from this hill — "mont real" or "mount royal."
In 1535, the first European, Jacques Cartier, arrived in Mount Royal. In honor of his patron, Francis I, he christened the hill Mount Royal. In 1643, Paul de Chomedey made a pilgrimage to the top of the mountain, planting a wooden cross.
The cross is now one of Montreal's iconic landmarks. The current iteration is a 26 ton steel version lit with LED lights.
Mount Royal is located to the west side of Downtown. It takes about 9 minutes to reach Mount Royal from Downtown Montreal by car. Or, you can hike up the hill via several walking paths.
It takes about 45 minutes to reach the summit. I hiked up Peel Street and took the meandering path known as the "serpentine." It's a good way to burn off calories and get ready to indulge later.
Designed in 1874 by landscape architect Frederick Law Oldmstead, Mont Royal is a haven for runners, hikers, and dogs. Just off the summit is the main viewing terrace, Mount Royal Chalet.
From there, you have breathtaking views of Montreal. In the summer months, you can partake in a free drum circle called Tamtams.
Slightly further afield is the St. Joseph's Oratory, with another stunning view of northwest Montreal from its rooftop terrace. The oratory is almost as tall as St. Peter's Basilica in Rome and is Canada's largest church. It's one of the world's most visited shrines, with a basilica, chapel, and crypt.
Day 1 Evening:
At night, return to Notre-Dame Basilica in Old Montreal to watch the spectacular sound and light multimedia spectacle called "Aura." With 6:00 pm and 8:00 pm showings, Aura highlights the basilica's features and exquisite details. It's a rather expensive show, but I enjoyed it.
After the show, have a cocktail at one of Montreal's rooftop terraces. I'd recommend the Terrasse William Gray, Terrasse Bonsecours, or Terrasse Place d'Armes. They're only open in spring and summer.
Then, dine in Old Montreal. My favorite restaurants were Le Serpent, Garder Manger, and Foxy. Click here to read my reviews of them. Even closer, on Rue Notre-Dame, you can try Joe Beef or Restaurant Grinder.
Day 2 Morning:
If you're staying in old town, start day 2 in Montreal with a stroll through Chinatown. Then, take either a food tour or street art mural tour in Montreal's funky and vibrant Mile End neighborhood. I did both and really enjoyed the tours.
You can get to Mile End by walking down the colorful Saint-Laurent Boulevard, nicknamed "The Main." It's a north-south stretch, with a buzzy vibe and lots of nightlife. It's also Montreal's main street art corridor. This is where you'll begin your street art tour.
Montreal is renowned for its street art, both raw and recognized. It's become one of Montreal's core visual identities.
Two street art festivals keep new art work coming, the Mural Festival and Under Pressure. Some of Mile End's most iconic graffiti images are Graffiti Granny, Jackie Robinson, and Mona Lisa. There's also a street art gallery, Station 16, right on Saint-Laurent Boulevard.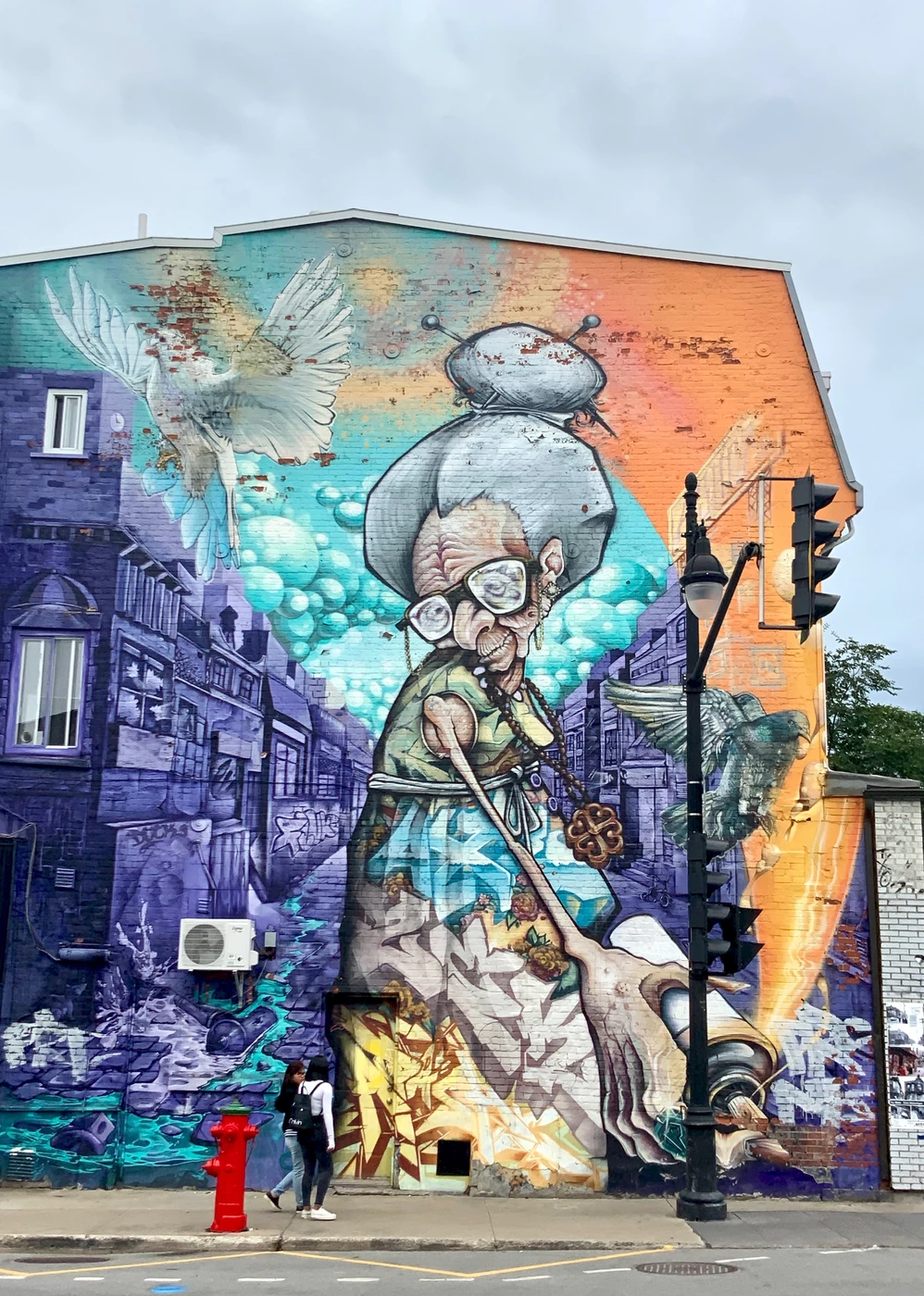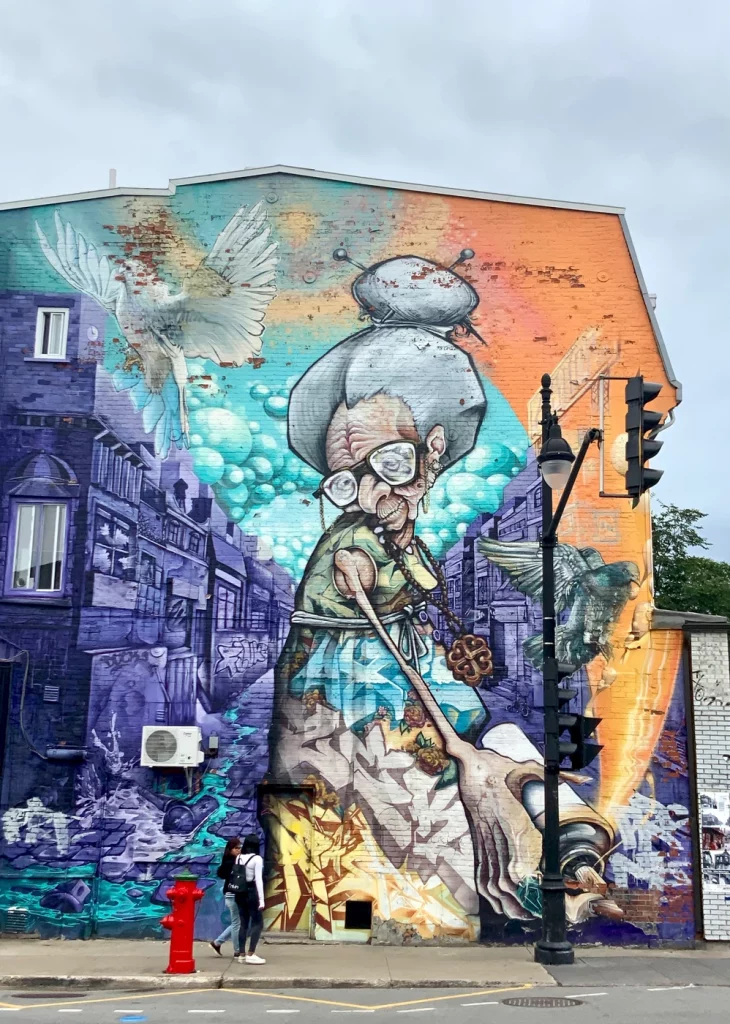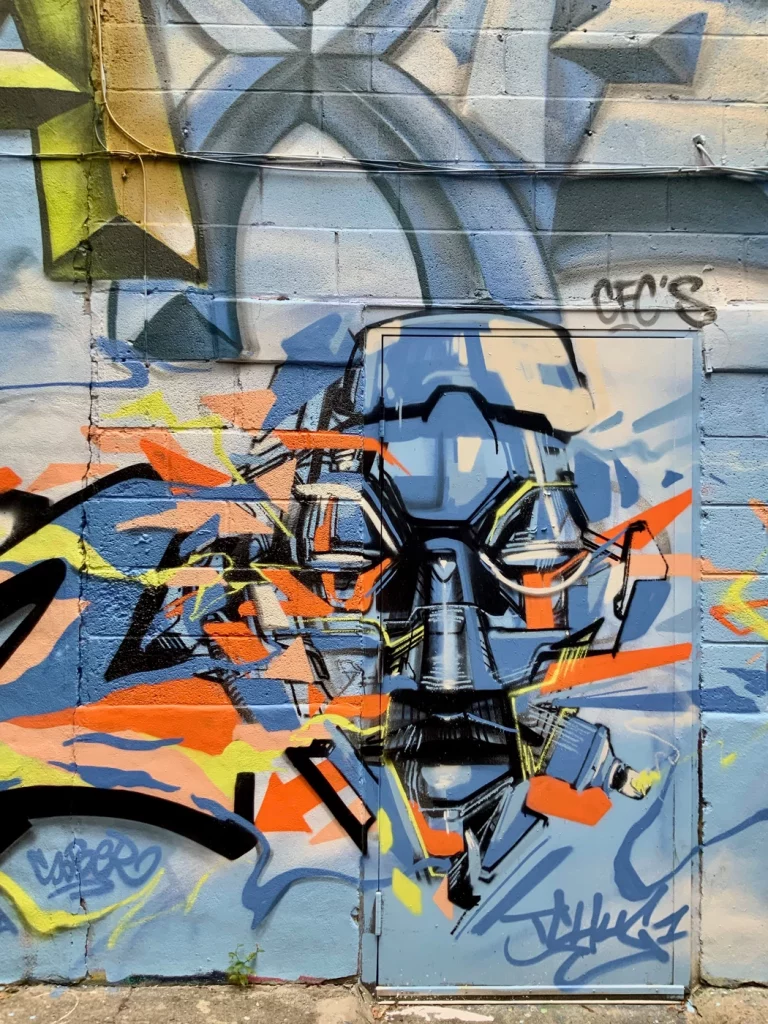 If you opt for the Mile's End food tour, you'll sample all Montreal's specialities — bagels, poutine, smoked meat, etc. It's a great way to try the local food while seeing the sites, including the lovely St. Michael Church.
You can also weigh in on the enduring battle of whether St-Viateur Bagel Shop or Fairmount serves up the city's best bagels. Click here to read about the Montreal Secret Food Tour.
If you sampled murals instead of bagels, it's time for lunch. There are plenty of wonderful spots in Miles End. I liked Le Butterblume (sandwiches and salads), Mais (tasty tacos), and Juliet & Chocolate (crepes).
The latter is in the tony Outremont neighborhood, where you'll also find beautiful brick buildings, fashionable boutiques, and even more cafes.
Day 2 Afternoon Options: MFA | Biosphere | Lachine Canal | Botanical Garden
After lunch, you have three options, depending on your personal inclination.
You can: (1) walk down tony Sherbrooke Street to the Museum of Fine Arts to get your cultural fix; (2) head to the Biosphere, an environmental museum and nature center; or (3) get outside on Lachine Canal. If you have time, end your afternoon at the beautiful Botanical Garden.
1. Sherbrooke Street
If you choose an arty afternoon, head to the fetching Golden Square Mile on Sherbrooke Street. Sherbrooke is one of the city's longest and most exclusive streets.
And it's a must visit destination in Montreal for art and architecture fans. Sherbrooke is chock full of Victorian buildings, galleries, designer boutiques, luxury hotels, and trendy eateries.
Sherbrooke is the entrance to McGill, Montreal's university situated at the foot of Mount Royal. If you want to explore McGill, the Redpath Museum is a must do. It's a wonderful natural history museum. And it's not just dinosaur bones. The museum has beautiful Victorian interiors.
2. Museum of Fine Arts
Sherbrooke Street also stars Montreal's premiere museum, the Museum of Fine Arts ("MFA"). You'll be greeted by a massive Dale Chihuly chandelier tower at one entrance and Jim Dine's Hearts at another.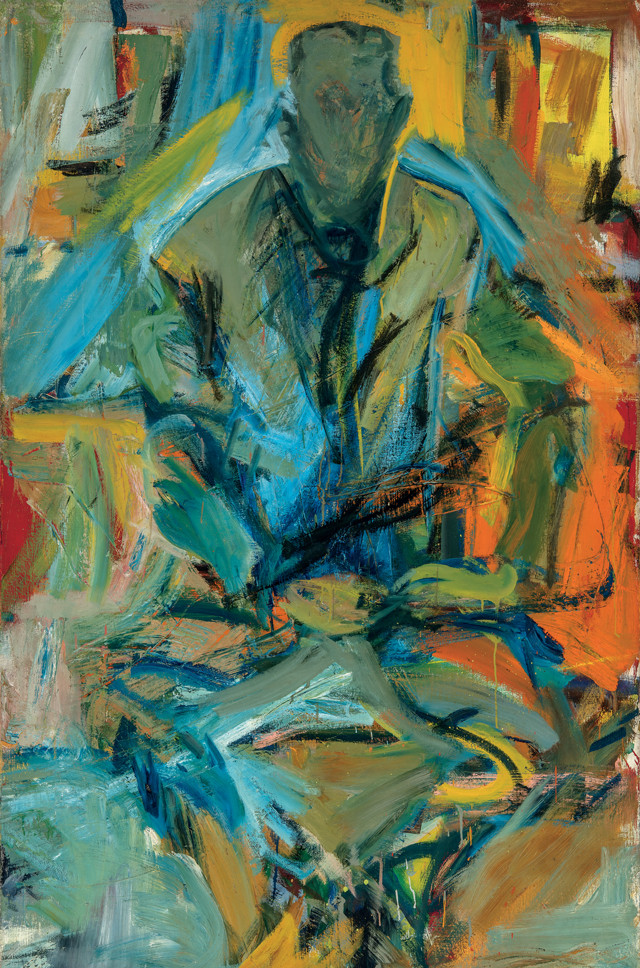 The Museum of Fine Arts is the oldest museum in Canada and the cultural heart of Montreal, attracting over 1 million visitors annually. It's an extraordinary art complex, unexpectedly avant garde for a fine arts museum.
The expansive museum is housed in five separate pavilions, connected by underground passageways. And it boasts an exquisite permanent collection of works from old masters to contemporary art.
You'll fine European heavyweights like Rembrandt, Picasso, and Monet. But the museum really shines when it comes to native Canadian artists.
3. Biosphere Environmental Museum
If you're not an art person, you could head instead to the Biosphere. It's a museum and nature center dedicated to the environment.
It's located on Sainte-Helene Island in Parc Jean-Drapeau and is a symbol of 1960s avant garde architecture. You can get there via Metro line 4 to Station Jean-Drapeau.
The Biosphere is housed in a geodesic dome, which creates its own geothermal energy. It's the only one of its kind in the world. Exhibits teach visitors about urban ecosystems and the latest eco-technologies.
You can visit the Tropical Forest or visit puffins on the Labrador Coast. Don't forget to head upstairs for a magnificent view of the St. Lawrence River.
4. Lachine Canal
If you want to escape from the hurly burly of the city and experience Montreal's outdoor life, head to Lachine Canal. It's a scenic urban park with a walkable 9 mile canal path winding through southwest part of the city. The trail attracts runner, bikers, walkers, and even swimmers.
There are several locations along the canal where you can pick up some wheels. If you need a snack, head into Atwater Market for some cheese and fruit. It's housed in a beautiful Art deco building with a clock tower.
5. Botanical Garden
In the late afternoon, taxi or Uber to Montreal's Botanical Garden. It's off center, so walking isn't a great option. You can also get there on the metro's green line, hopping off at the Pie-IX stop.
The garden is a cherished attraction in Montreal. It's the second largest botanical garden in the world.
There are 10 indoor greenhouses and Chinese, Japanese, lily, and rose gardens. They are pretty darn magical, a lovely place to stroll and relax. In the fall, there's a spectacular light show at night.
Day 2 Evening
Spend the evening in Le Plateau Mont-Royal, a bohemian neighborhood that includes Mile End. Start with a cocktail or pint of IPA at Bar Darling, Buvette Chez Simone, or Le Blanc.
For eats, head to Damas (Syrian food), Maison Publique (gastropub), Chez Victoire (nouvelle bistro food), or Le Quartier General (fancy foie gras like fare). Perhaps the most famous restaurant is Martin Picard's Au Pied De Cochon, beloved by Anthony Bourdain. It's a notoriously difficult place to get reservations, so plan ahead.
Alternatively, seek out one of Montreal's newer and trendy neighborhoods beyond the touristy precincts — Little Italy, Mile-Ex, Verdun, Rosemont, La Petite-Patrie, and Villeray. These areas are emerging as cutting edge foodie destinations.
Little Italy
If you opt for Little Italy, I can recommend Vin Mon Lapin, whose owner also runs the uber popular Joe Beef. Little Italy isn't just Italian comfort food either. You can find vegetarian options and contemporary cuisine at Manitoba.
Little Italy is also home to one of Montreal's best markets, Jean Talon Market. Established in 1933, Jean Talon is dubbed "Montreal's stomach." It's a foodie's best friend.
From May to October, the open air arcades are filled with the stalls of local farmers, fishmongers, cheesemongers, butchers, and bakers. If you want to eat here, you can grab a meal at El Rey Del Taco or Le Petit Alee.
Essential Tips and Everything You Need To Know About Visiting Montreal
Now let's get down to brass tacks. Here's everything you to need know about visiting Montreal.
✔ Where is Montreal? Montreal is in the Canadian province of Quebec. It's the second largest city in Canada.
✔ Getting There: Montreal is very well connected to the world's major cities. The city is served by the Pierre Elliott Trudeau International Airport. You can also drive to Montreal from Toronto, Ottawa, Boston, and Buffalo. It's just a short drive from the states of New York and Vermont.
✔ Travel Documents: Travelers with a US/EU passport are eligible to come to Canada, without a tourist visa.
✔ Currency: Canadian Dollars (CAD) are the mode of exchange in Montreal, Canada. Credit cards are widely used as well. Debit or ABM machines can be easily found in the city to withdraw cash.
✔ Montreal Attraction Pass: The Montreal Passeport is a pre-paid sightseeing card. You get free entry to the city's top attractions, as well as free unlimited public transport. You can purchase it for a duration of 48 to 72 hours.
✔ Language: Both French and English are spoken in Montreal. Most street or road signs will be in French. This is also true for cafe and restaurant menus. Brush up on some French terms in advance or bring a small French phrase book.
✔ Where to stay: Try to stay in Vieux Montreal. It will make it easier to sightsee, with just two days. There are loads of boutique hotels and great restaurants there. Last time I was there, I stayed in the rather glamorous Hotel William Gray. Another great area to stay in, especially if you're interested in night life, is Le Plateau Mont-Royal.
✔ Getting around Montreal: Driving can be tricky. I wouldn't advise it. Montreal is designed for walking and that's how I got around. If you need to get somewhere fast, you can hail a taxi or Uber almost anywhere (though they're not cheap). There's also a bus and subway system and loads of Bixi Bikes rental stands around town.
✔ Food Specialties: Montreal boasts award winning restaurants and delicious food. Its specialties are bagels, poutine (an unappetizing sounding dish of French fries, cheese curds, and brown gravy that also comes in gourmet varieties), smoked meat, maple syrup, and seafood.
✔ When To Visit: Shoulder season, spring or fall, is better than the more crowded summer. I last visited in mid September and the weather was fantastic. Winter is bitterly cold and snowy. But Christmas is a magical time in Montreal, with Christmas lights and fireworks.
✔ Festivals: Montreal is know for its festivals. The summer is particularly busy with jazz, film, fireworks, comedy, beer, winter, and Shakespeare festivals. Click here for the festival schedule.
✔ Drinking Age: The legal drinking age is 18.
✔ Driving: You shouldn't drive. With public transport, you don't really need a car and it's not worth the headache. Parking is extremely difficult and expensive.
The one way streets and speed demons will make you batty. But, if you have a car, please note that you can't turn right on a red light. As in the US, Canadians drive on the right side of the road.
✔ Day Trip from Montreal: Got more time? You can turn this itinerary into a more relaxed 3-4 day itinerary. The best day trip from Montreal is to Quebec City, only an hour away. If you're a skier, Mont Tremblant is only 1.5 hours away.
I hope you've enjoyed my 2 days in Montreal itinerary. You may enjoy these other North America travel guides and resources:

• 10 day itinerary for New Hampshire
• Hidden Gem Towns on the East Coast
• 10 day itinerary for coastal Maine
• 7-10 day itinerary for Vermont
• One week itinerary for southern New England
• Fall foliage road trip in New England
• 2 week itinerary for the American Southwest
• 10 day itinerary for southern California
• 25 most beautiful towns in New England
• 45 amazing destinations in the United States
• Best places to visit in Massachusetts
If you'd like to spend 2 days in Montreal, pin it for later.