Planning a road trip through the American Southwest? Here's my two week road trip itinerary for visiting the Southwest USA.
This 14 day itinerary covers all the top attractions, landmarks, and national parks in the Southwest. You'll also discover the most beautiful towns and cities in the Southwest.
The Southwest is a haven, with a romantic blend of big city culture, national parks, and stunning natural landscapes.The best way to explore this beauty is to take a road trip.
The Southwest is one of the best road trip options in the United States. In this post, I've handpicked some of the best stops on a 14 day Southwest road trip, with tips on what to see/do/eat/stay.
This road trip takes you from Arizona to New Mexico and on to Utah. Naturally, you'll visit the Grand Canyon along the way.
If you have more than 14 days to road trip, I also suggest some beautiful day trips from the Grand Canyon and other places.
I suggest starting the trip in either Tucson or Phoenix. You can use one of these two cities as a launchpad, destination, or both. Both cities provide a fantastic introduction to the scenery and overall laid back attitude of Southwest USA.
I've written this two week Southwest itinerary with lots of options for extending legs. You can easily customize it or make it shorter or longer, depending on your own interests or schedule.
American Southwest Road Trip Itinerary
Here's what to see on a two week road trip in the American Southwest:
Day 1-2: Start Your Road Trip in Phoenix or Tucson
Choose between Phoenix or Tucson to get your Southwest road trip off to a fantastic start. Both cities are cool in their own right.
Phoenix is definitely easier to fly into. I'm partial to Tucson because my mom lives there.
Choose Phoenix if you like the big city. Phoenix is loaded with cultural/artistic/historic venues and landmarks, and a hip downtown. In terms of its foodie scene, Phoenix has dozens of ethnic restaurants and James Beard award-winning eateries from hole in the wall to luxe.
Chose Tucson if you prefer smaller cities with a slower pace and rich cultural heritage. Tucson is beautiful, has amazing views, rugged mountains, ample outdoor adventure options, and some of the best Southwest food in the country.
Tuscon is also a designated UNESCO World City of Gastronomy. The town is a mini mecca for the arts — with regional museums, art venues, and its own ballet, symphony, opera and theater companies.
Things To Do and See in Phoenix
If you're starting your Southwest road trip in Phoenix, here are some of my favorite things to do and see in Phoenix:
1. Head to Roosevelt Row
Roosevelt Row is Phoenix's art district. This artsy area is a mix of indie shops, restaurants, and art galleries.
Fancy galleries like Modified Arts and Eye Lounge share the area with street artists, pop up shops, and festivals. Dozens of murals dot the buildings.
2. Hit The Hive
Located in the fabulous Coronadao neighborhood, the Hive is a collective that combines visual arts, performing arts, and indie businesses.
You'll find coffee shops, art studios, boutiques, and galleries.The Bees Knees is one of the best retro vintage shops you'll ever find.
3. Hike in Papago Park
The lush and verdant Papago Park is a hiking and biking dream. It's got winding trails for every level of experience and all sorts of geological formations.
For the full park experience, take the 2.3 mile Double Butte Loop. And don't miss the iconic Hole in the Rock on the park's east side.
.
5. Desert Botanical Park
Spread out over 140 acres in Papago Park, Phoenix's Desert Botanical Garden is definitely worth a visit for nature lovers. Native birds chirp as you explore different ecosystems, native plants, and cactus and agave collections.
In addition to its permanent exhibits, the garden hosts temporary exhibits and a night-light show Las Noches de Las Luminaries.
5. Museums: Heard Museum & Phoenix Art Museum
The renowned Heard Museum showcases the art and history of American Indian cultures in the Southwest. It displays 40,000 objects in 12 galleries. You'll find baskets, textiles, blown glass, ceramics, and sculptures.
The Phoenix Art Museum is a surprisingly good museum, the largest museum in the Southwest. It has both traditional and contemporary pieces on display in a beautiful setting. The museum houses over 20,000 art works and hosts world class exhibitions.
Where to eat in Phoenix: Green New American Vegetarian, Otro Cafe, Red Thai, La Santisima
Where to stay in Phoenix: W Scottsdale, Mountain Shadows, Phoenician
Things To Do and See in Tucson
If you're starting your 2 week Southwest itinerary with the laid back charms of Tucson, here are some of my favorite Tucson experiences:
1. Hike Mount Lemmon
Mount Lemmon is a (supposedly, seems longer) 9.5 mile trail. It's an uncrowded out and back rocky hike with beautiful wildflowers and saguaros. There are fantastic views all along the trail.
2. Arizona-Sonora Desert Museum
Located west of Tucson, the wondrous Desert Museum sprawls over almost 100 acres. It features a zoo, aquarium, botanical garden, natural history museum, and art gallery. This is where you'll learn about the fauna and flora of Arizona. You can combine a visit to this museum with the Saguaro National Park.
3. Saguaro National Park
Witness the beauty of the Sonoran desert in this protected national park. You'll see beautiful towering saguaros, but also barrel cuts, yuca, cholla, and prickly pear.
It's a small park that you can do in a few hours, with plenty of short hiking trails and a scenic 3 mile driving loop.
4. San Xavier del Bac
Posing akin to a European artifact, San Xavier is a historic Franciscan mission church on a peaceful Indian reservation in the desert. Built in the 1700s, this recently restored church is a lovely example of Spanish colonial architecture. Inside, it boasts colorful frescos (deep ochre and red), sculptures, and paintings.
Where to eat in Tuscon: Taqueria Pico de Gallo, Cafe Poca Cosa, Coronet, Tucson Tamale Company, Renee's Organic Oven
Where to stay in Tucson: Armory Park Inn, Canyon Ranch, Hacienda del Sol Guest Ranch
Day 2-3: Sedona
Melt into those wind-in-your-hair vibes and drive the 2 hours from Phoenix or 3.5 hours from Tucson to the breathtaking majesty of Sedona.
Sedona is an adorable New Age town and healing paradise, smack in the middle of the Arizona desert. It may be the hottest weekend destination in Arizona.
There are over 200 hiking trails in the greater Sedona area. Slide Rock State Park is a great place for hiking. If you're a camper, it can also double as your camping base. Just be sure to reserve in advance.
Here are some of my favorite things to do and see in Sedona:
1. Vortexes of Sedona
Looking like another planet, Sedona is renowned for its red rock buttes and canyon walls. Some of the town's most famous hiking trails — Cathedral Rock, Devil's Bridge, and Bell Rock — travel through Sedona's famed geological vortexes.
Devil's Bridge is my favorite. Don't be afraid or intimidated by the name "Devil" This wonderful hike is exceedingly popular because it's an easy (short but steep) hiking trail with mesmerizing rock scenery.
Vortexes are believed to be locations where a swirling condensed center of spiritual energy projects out of the earth. The Native Americans recognized the power of these places and often used them for sacred ceremonies. Now, Sedona has a never ending fascination.
Aside from hiking to the vortexes, you can experience these natural wonders through yoga and meditation classes out on the red rocks. Or soar from above in a sunrise hot air balloon ride.
2. What to See and Do in Downtown Sedona
Don't forget to carve out some time to wander around the strip of funky downtown stores, which has this same mystical vibe. Cute (sometimes cheesy) shops display gorgeous crystals in the windows.
Sedona Candle Magic is always packed. There are spiritual healers available for hire, from psychic mediums to reiki healers.
If the spirituality thing isn't your jam, I'd recommend popping into a hidden gem called Blackbird Vintage, right off the main drag in Sedona.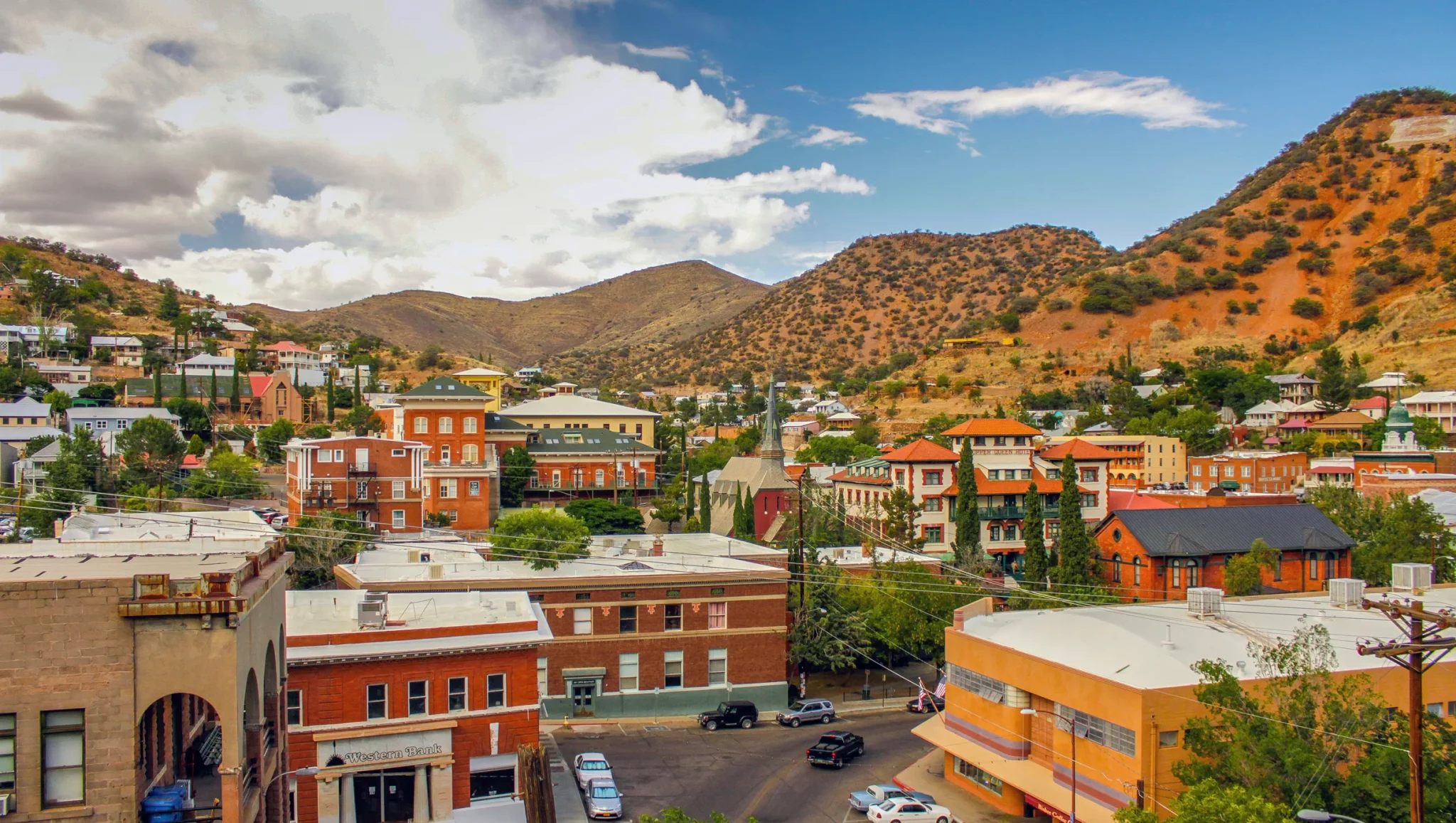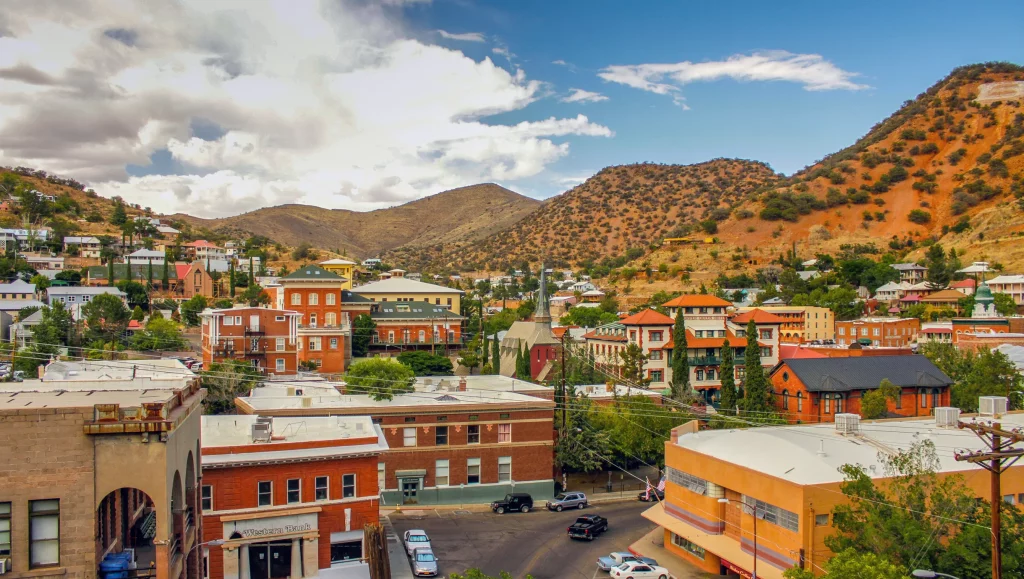 3. Sedona's Art Scene
If you want to browse some local art, head to Tlaquepaque Arts and Crafts Village. It's designed along the architectural lines of a Colonial Mexican village. It's been a Sedona landmark since the 1970's.
Founded in 1958, the Sedona Art Center is the central focus of the town's creative spirit. The venue mounts exhibitions featuring painting, sculpture, and fine crafts from regional and national artists. It's also a major art education facility, hosting over 270 year round classes in pottery, jewelry, and painting.
4. Day Trip to Flagstaff
Flagstaff is jam packed with beauty and history. And it's just 50 minutes north of Sedona. An unusual alpine beauty 7000 feet high in the San Francisco Peaks' foothills, this historic town is worth a day trip, if you have time in your Southwest itinerary. It may be one of Arizona's best kept secrets.
Flagstaff has pretty Victorian mansions to admire. If you want a dose of Southwest art, head to the Museum of Northern Arizona, Old Main Gallery, or the Beaver Street Gallery. If you fancy a hike, take the low key Viet Springs loop.
Where to eat in Sedona: Mesa Grill, Etch Kitchen & Bar, Red Rock Cafe
Where to stay in Sedona: Sky Ranch Lodge, L'Auberge de Sedona, Enchantment Resort
Day 4-5: Grand Canyon: What To Do At This Landmark
America's geological marvel, the Grand Canyon, is about two hours north of Sedona. It's an absolute must do on a Southwest road trip. If you didn't day trip to Flagstaff, you could stop there on the way.
Unless you're a look-and-go tourist, you should budget 2 full days to explore the Grand Canyon. And even that isn't much time. The Grand Canyon is massive. It's the largest canyon in the world at 277 miles long and over a mile deep from the river to rim.
Because the canyon hikes are out-and-back, it's sort of a reverse mountain. You end up with a hard, uphill battle after you've already burned through half the trail. For that reason, the rangers discourage hiking from the rim to the river and back in a single day.
Plan on hiking down to the river and staying somewhere in the canyon overnight.
Alternatively, hike only a portion of the trail and then head back up to the rim. There are plenty of stop off vistas with water sources and bathrooms. These make for excellent turnaround points.
If you only have time for one Grand Canyon hike, take the Kaibab Trail to Cedar Ridge (3 miles). For a more ambitious hike, try the strenuous Bright Angel Trails, which ends at a great outlook over the Colorado River. For some solitude below the rim, take the Grandview Trail.
Day Trips from the Grand Canyon, If You Can Add Days To Your Southwest Itinerary
More time on your American Southwest itinerary? If so, before leaving northern Arizona, there are some amazing day trips from the Grand Canyon.
1. Havasu Falls
Off the grid Havasu Falls is an incredibly beautiful spot, one of the most famous hiking destinations in the US. It's part of a series of waterfalls on the Havasupai Indian Reservation.
Be forewarned, no day trips are permitted. You must apply in advance for a camping permit.
2. Antelope Canyon
Antelope Canyon is a world famous slot canyon. This otherworldly spot was created by water and winds over thousands of years.
It's a magical orangish rock formation. You can explore the Upper Antelope, the Lower Antelope, or Canyon X.
3. Monument Valley
Monument Valley is a classic symbol of the American West, with its beautiful red sandstone buttes and mesas. Monument Valley is a desert region of the Colorado Plateau.
You can take an easy self guided tour by car of the scenic 17 mile unpaved loop. The only place to hike without a guide is Wildcat Trail.
Where to eat the Grand Canyon: El Tovar, Phantom Ranch, Grand Canyon Grand Hotel
Where to stay at the Grand Canyon: Yavapi Lodge
Day 6: Drive to Sante Fe With Stops
The drive from the Grand Canyon to Santa Fe is lengthy. Clocking in at around 7 hours, you'll need to allocate a full day of travel to it. But there are plenty of interesting pit stops along I-40.
1. Meteor Crater
About an hour east of Flagstaff is Meteor Crater, where you can see the impact remains of a meteor that crashed to earth 50,000 years ago.
The crater is massive at 700 feet deep and ¾ mile wide. It was used as a training site for the Apollo missions because it was similar to the moon's surface.
2. Winslow Arizona
Another fun touristy stop is Winslow Arizona. This small town was made famous from the 1972 Eagles' hit Take it Easy. Across the street from your flatbed Ford photo op is Relic Road Brewing. Here, you can nosh on a burger before continuing along I-40.
3. Petrified Forest
I-40 is a pretty drive. You'll see painted desert everywhere. But it's worth driving through the Petrified Forest.
Try to squeeze out a short walk in this remote area. Though it seems rather plain and eerie, the forest is full of colored petrified wood and home to the Rainbow Forest Museum.
Day 7-8 Explore Sante Fe and Taos, New Mexico
Welcome to New Mexico! From the moment you pull into Santa Fe and cast your eyes on its beautiful Pueblo-style architecture, you know you're somewhere special.
The town is very unique, rich with Mexican and Native American culture. The first time I saw Santa Fe and Taos on a work trip, I was stunned.
1. Things To See and Do in Santa Fe
At the foothill of the majestic Sangre de Cristo Mountains lies the US's oldest capital, Sante Fe. It's a must visit destination on a Southwest road trip.
Start your day in Santa Fe at the Sage Bakehouse, where you can pair delicious artisan bread loaves, pastries, sandwiches, and quiches with a coffee or espresso.
You could spend hours wandering, admiring, and shopping on the tiny streets and shops of Santa Fe. There are plenty of souvenir and gift ideas — unique Mexican blankets, local salsas, hand painted silk scarves, and ceramics.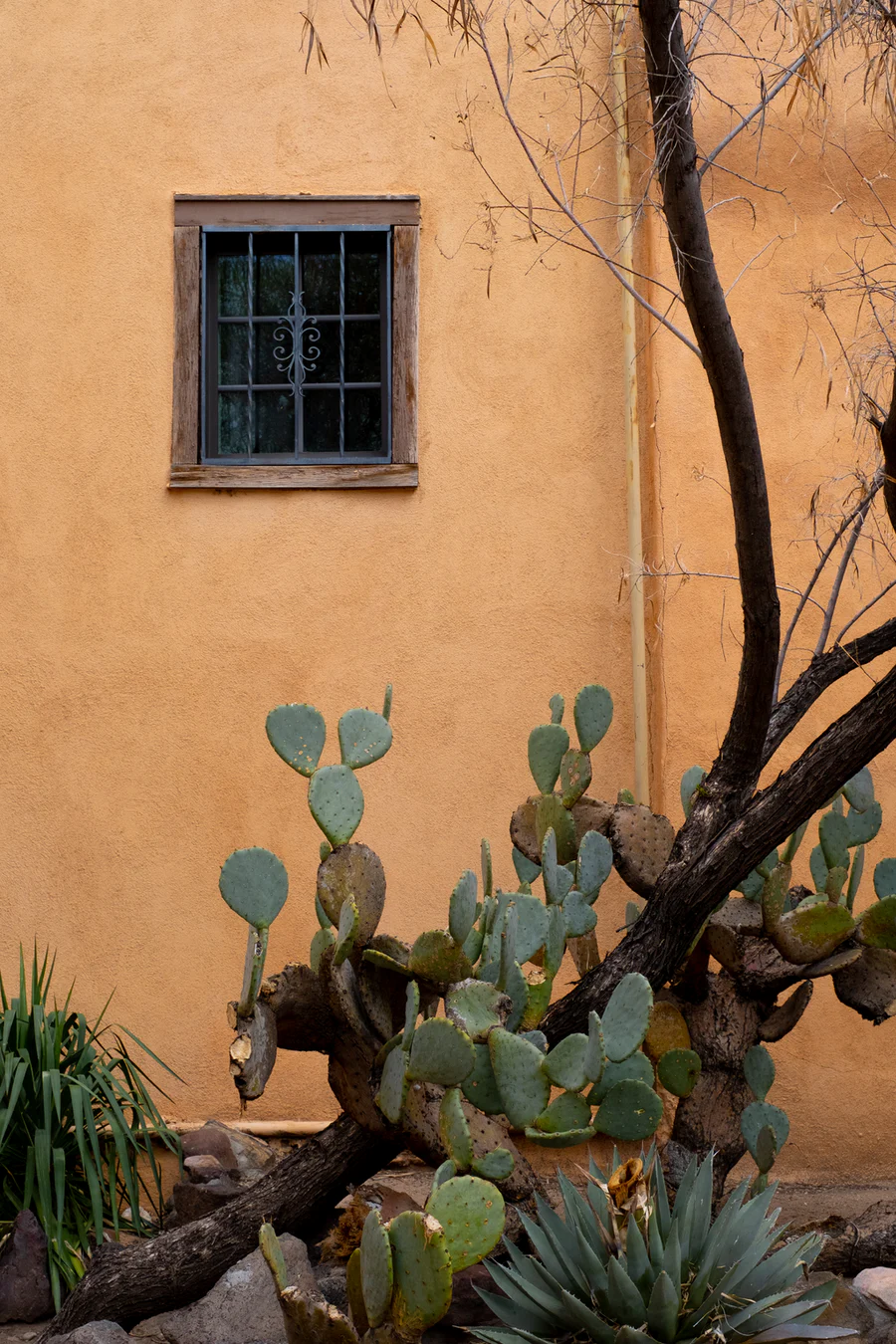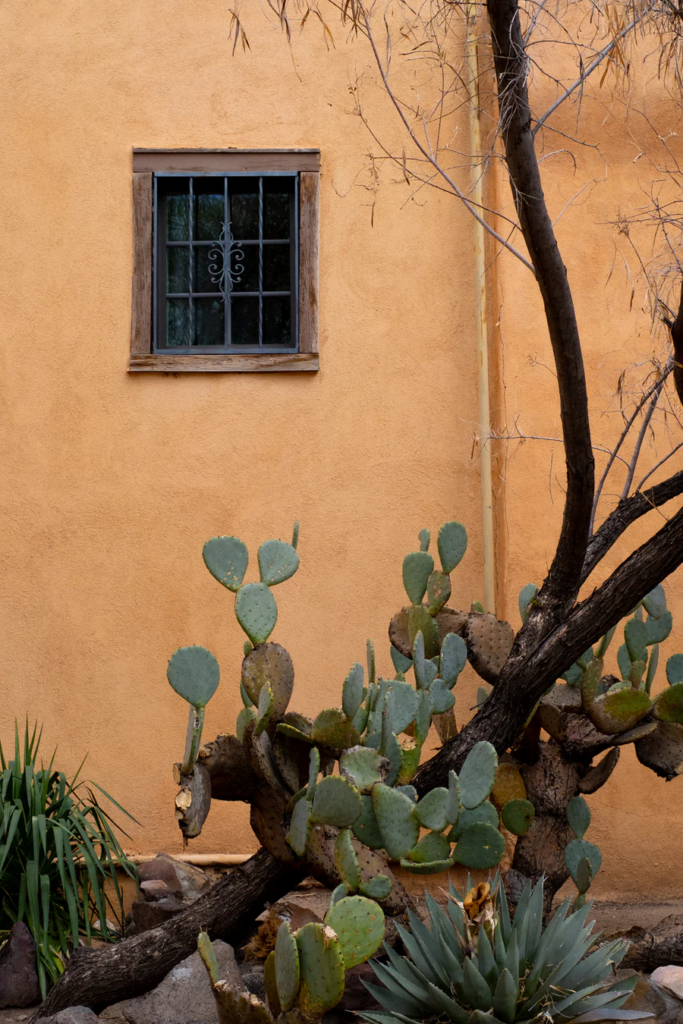 Santa Fe is also an art lover's dream. with several local galleries and museums, including the Museum of International Folk Art and the Georgia O'Keefe Museum.
The O'Keefe Museum is a Santa Fe gem and must visit site for art lovers. O'Keefe was one of the most important artists of the 20th century.
She created paintings expressing the "wideness and wonder of the world as I live it." The museum constantly changes the works on view. An 18 minute video fills you in on O'Keefe's life and artistic objectives.
After a long day of walking around, you're probably wondering where to have happy hour. Grab a cocktail and a seat with a view at The Bell Tower Bar, a rooftop bar inside La Fonda hotel near the main square. Then hit one of Santa Fe's great restaurants.
Where to eat in Santa Fe: La Choza Restaurant, Paper Dosa, Draft Station. Clafoutis, Anasazi Restaurant, Opuntia Cafe, Arroyo Vino
Where to stay in Santa Fe: 1922 La Fonda, Inn of Five Graces, Rosewood Inn
2. Things to See and Do in Taos
Just 70 miles from Santa Fe, this New Mexico haven is known for its artsy vibe and ski scene, so it's a year round destination. In Taos, you have fantastic shopping, endless art galleries, and excellent eateries. The shops on Bent Street are incredibly eclectic and creative.
The Taos Pueblo is a must do in Taos. It's both a designated UNESCO site and a National Historic Landmark. Taos Pueblo is an active Native American community in multi-storied adobe buildings. The pueblo has been continuously inhabited for 1000 years.
Where to eat in Taos: Doc Martin's, Byzantium, Chokola
Where to stay in Taos: El Monte Sagrado, Adobe & Pines Inn
Day 9: Drive to Moab
The 6 hour drive from Santa Fe to Moab is another long day of road tripping. You can leaven the drive with stops at various ancient ruins along the way. Try the Pueblo settlements of Bandelier National Monument, the beautiful Puye Cliff Dwellings, and/or Mesa Verde National Park.
Closer to Moab, check out Newspaper Rock. It has one of the largest collections of prehistoric petroglyphs in the U.S.
Day 10-11: Explore Moab
With a Mars-like red rock landscape, two national parks, and tons of adventurous off road activities, the town of Moab is a must do destination in the American Southwest.
Before hitting the trails, fuel up with a flat white or egg sandwich at Moab Garage Co. You'll need a full day to explore Arches National Park and Canyonlands National Park. Consider taking a Hummer or ATV tour.
Arches National Park has over 2000 natural arches created by erosion, the world's largest collection. It's one of the most popular parks in the US and often crowded. You can see a lot from the car.
But there are plenty of great hiking trails too — Delicate Arch Hike (world's most famous arch), Landscape Arch Hike, the Windows and Turret Arch Hike, Double Arch Hike, and Sand Dune Arch Hike.
Canyonlands National Park is massive. It's chock full of arches, buttes, mesas, and canyons. The most visited area, close to Moab, is the Island in the Sky district.
Hike up to Mesa Arch. From there, drive down Grand View Point Road to a spectacular viewing point. If you have more time, you can hike the White Rim Overlook or Gooseberry Trail.
This town of Moab is also famed for its off road trails. ATVs casually troll down the main street alongside cars.
Popular off road terrain includes the bumpy terrain at the Merrimack and Monitor Buttes. Other popular off road trails nearby include Hell's Revenge and Fins & Things.
If you want to extend this leg of the trip, consider adding on Great Sand Dunes National Park. There, you you can sled down the sand dunes of the Four Corners Monument and step into 4 states at the same time.
Where to eat in Moab: Quesadilla Mobilla, Fiesta Mexicana, Miguel's Baja Grill, Jailhouse Café, Moab Brewery
Where to stay in Moab: Opt for an Airbnb with desert vista backyards, Hoodoo Moab, Sunflower Hill, Red Cliffs Lodge
Day 13-14: Explore Salt Lake City
After all that nature, you land back in the city. Underrated Salt Lake City has so much to offer.
Depending on what time of year you visit, you can spend your days skiing in nearby Park City or dipping your toes into the cool waters of the Great Salt Lake.
The city is set alongside the mountains. There are hiking trails, nature activities, plus a trendy foodie scene. There's scooter sharing all over Salt Lake City, which is a fun way to breeze through the different neighborhoods.
Here are some amazing things to do and see in Salt Lake City:
1. Temple Square
Temple Square is the holy place of the Mormons. You'll find four spectacular Mormon buildings — The Mormon Temple, the Mormon Tabernacle, the Temple Annex, and the Assembly Hall. Two information centers at the entrance to the square hand out info on the Morman religion.
The Mormon Temple is Salt Lake City's most iconic monument. At each end of the huge granite building are three towers with spires. Atop the highest one is the gilded figure of the angel Moroni.
You'll find the Neo-Classical domed State Capitol just a short stroll from Temple Square. Admire the marble rotunda, read up on Utah history, and take in the view of the city from the top of the main exterior staircase.
2. Liberty Park
Spread out over 80 acres, Liberty Park is the city's largest public park. If you need some green space, this is a lovely place to picnic. The park is also home to Trace Aviary, one of the world's oldest aviaries.
3. Utah Olympic Park
Built for the 2002 Winter games, this playground park offer summer and winter activities — skiing, tubing, rope courses, rock climbing, and zip lining.
4. Art Scene
Salt Lake City isn't just about the outdoors. Its citizens are also obsessed with art. The Utah Museum of Fine Art displays works broadly covering art history.
The Urban Arts Gallery and Utah Museum of Contemporary Art focus on modern works and are both free. Nestled in the atrium of the city's public library is the Art at the Main Gallery displaying regional art in a striking space.
4. Ensign Peak Trail
Just north of Capitol Hill, Ensign Peak Trail is a lovely way to get the lay of the land and see Salt Lake City from above. From the trailhead in back of the church parking lot, take the well maintained trail to the top of the peak.
5. Bonneville Salt Flats
The Bonneville Salt Flats offer one of the most unique landscapes in the country. The flats are made of hard white salt crust as far as the eye can see. Access to the Bonneville Salt Flats is free via a rest stop on I-80. You can even drive on the flats.
Where to eat in Salt Lake City: Spitz, Log Haven, White Horse, SLC Eatery, Alamexo, Stanza
Where to stay in Salt Lake City: The Grand America, Kimpton Hotel Monaco, The Peery Hotel, Anniversary Inn
Interested in other US road trips? If so, you may enjoy these articles:
10 Day Road Trip in New Hampshire
10 Day Road Trip in Coastal Maine
What To Do on a Berkshires Road Trip
New England Fall Foliage Road Trip
10 Day Southern California Road Trip
I hope you've enjoyed my 2 week itinerary for the American Southwest. If you'd like to road trip in the American Southwest, pin it for later.