If you're planning a trip to Paris and looking for ideas, I've got you covered with this perfect 5 days in Paris itinerary. Known as the City of Light, Paris is a city of romance, art, food, fashion, and culture. It's one of my favorite cities in Europe, and I'm sure you'll fall in love with it too.
With so many things to see and do in Paris, the city can be overwhelming. The city is divided into different neighborhoods, each with its own unique vibe and attractions.
It's best to have a general plan to make the most of your time in Paris. Wandering aimlessly might not be the best way to experience Paris unless you're a seasoned visitor.
This 5 day itinerary for Paris is well-balanced, covering the city's must-visit attractions, historic landmarks, and world-class museums. It also takes you off the beaten path to explore some of Paris's hidden gems.
During your time in Paris, you'll can master Louvre, stroll down grand boulevards lined with monuments, and explore medieval buildings. You'll soak up the many charms of the French capital and indulge in its inventive cuisine.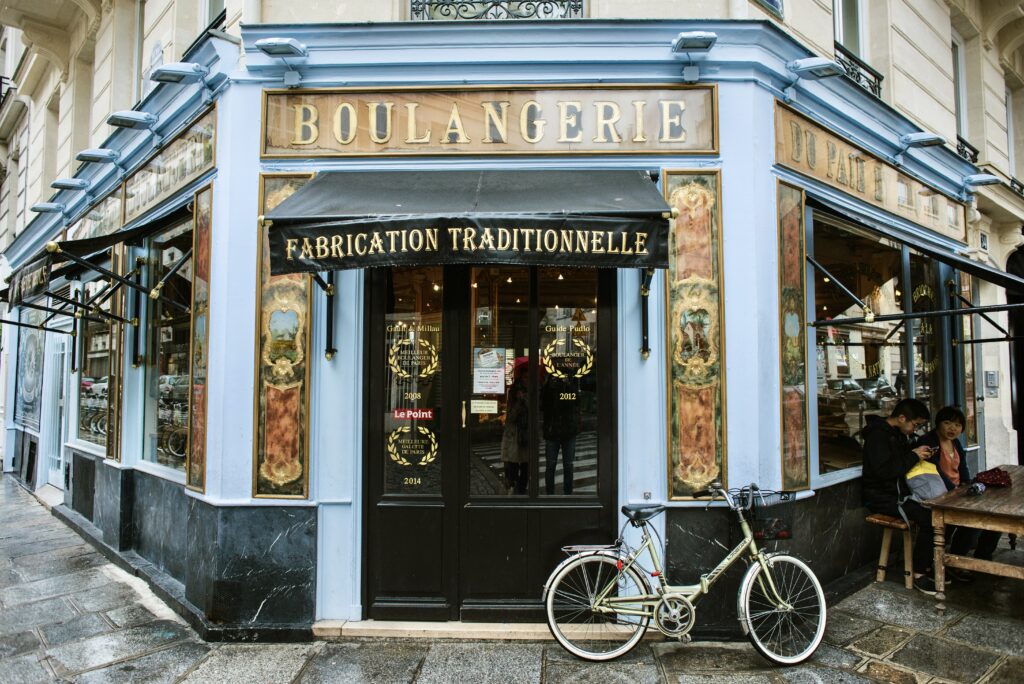 Overview Of 5 Days In Paris Itinerary
Here's a quick snapshot of the attractions you can see with 5 days in Paris.
As with all of my suggested itineraries, you should use this Paris itinerary as a guide. You can tailor it to suit your individual interests, needs, and pace of travel.
Allons-y!
5 Days in Paris Itinerary
Here's how I recommend spending 5 days in Paris.
Day 1 In Paris: Île de la Cité and Le Marais
Begin your Paris visit on the Île de la Cité. The Île lies in the geographical heart of Paris and is the birthplace of the city.
It's an island separated from the rest of the city by the Seine and is home to some of Paris' most famous sites.
1. Morning: Explore the 1st Arrondisment
Start your morning with a stroll by Notre Dame. Of course, after the April 2019 fire, it's not open to the public.
But you can cast your eyes on the magnificent landmark and UNESCO site, which is slowly being rebuilt to its original glory. It's hoped that reconstruction will be complete by December 2024.
Barely 100 meters from Notre Dame is an adorable spot to get coffee at 24 Rue Chanoinesse, Au Vieux Paris d'Arcole.
The other two must visit attractions on the Île de la Cité are Saint-Chapelle, the Gothic wonder, and La Conciergerie.
Completed in 1248 and enshrined within the Palais de Justice, Saint-Chapelle is Paris' most exquisite Gothic monument, with gorgeous stained glass and intricate painted wood columns.
Click here to purchase tickets in advance.
And don't skip the atomstpheric Conciergerie, despite its austere and imposing appearance. It's vaulted Hall of Soldiers is a UNESCO site and it's a place to re-live the French revolution.
Prisoners were held here before execution during Robespierre's Reign of Terror. It's most famous prisoner was Marie Antoinette, who's the subject of a special exhibition there right now.
2. Afternoon: 3rd and 4th Arrondissements
When you're done in the 1st Arrondissement, head over to Le Marais. This is a chic Parisian neighborhood on the right bank that deserves at least a half day.
You can also book a foodie walking tour in the Marais. Or a hidden gems walking tour. My favorite tour was the medieval walking tour.
Le Marais is home to some of Paris' most trendy boutiques and cafes. Around every corner, are footnotes of antiquity. The Marais has some of the few remaining medieval sites in Paris.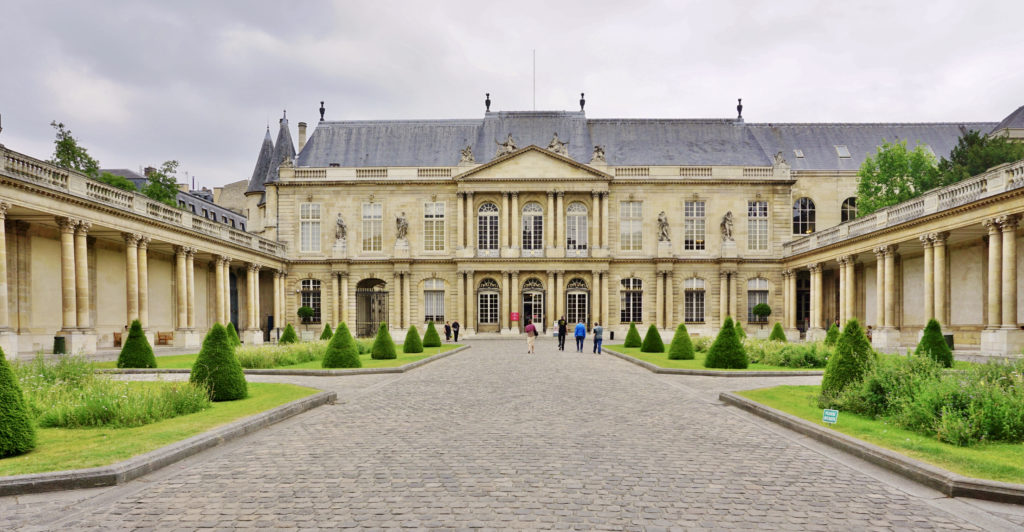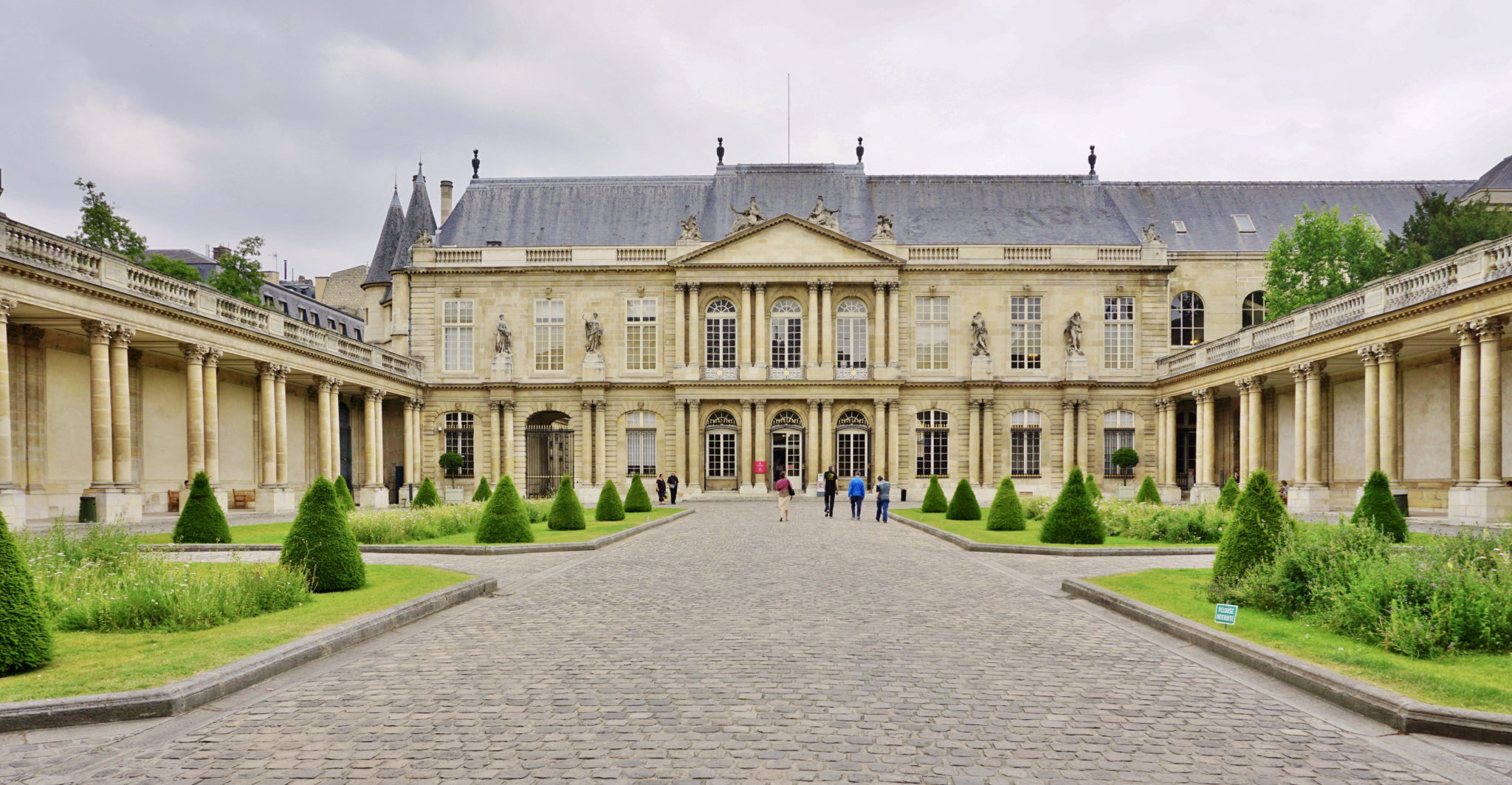 Be sure to check out the Hotel de Ville, the gorgeous Hotel Sens, and Église Saint Paul Saint Louis.
Rue des Francs-Bourgeois is the main artery of the Marais. Just off the road is the magnificent 18th century Hotel de Soubise.
The palace is home to the National Archives. It also houses the Musee de l'Histoire de France. You can read Marie Antoinette's last anguished letter when she bids goodbye to her sister before being guillotined.
While you're in the Marais, stop and linger in the elegant Place des Vosges. The square is a beautiful architectural ensemble.
Place des Vosges is the oldest public square in Paris. It's flanked with lovely arcaded shops. You can feast on some of Paris' best macaroons at Carette.
If you're obsessed with Victor Hugo and the grandeur of Les Miserables, visit the writer's romantic pied-à-terre. It's now the Musée Victor Hugo.
The free museum a quirky off the beaten path destination in Paris. It's located is on the second floor of the Hôtel de Rohan-Guéménée at 6 Place de Vosges.
If you prefer modern art, the Marais is home to the fantastic Picasso Museum. It's housed in the gorgeous Hotel Sale.
The Picasso Museum is a brilliant single artist museum, focused on the greatest artist of the 20th century. The museum's collection of art works spans Picasso's entire career.
It's a personal collection that Picasso created, curated, lived with, and kept nearby his entire life.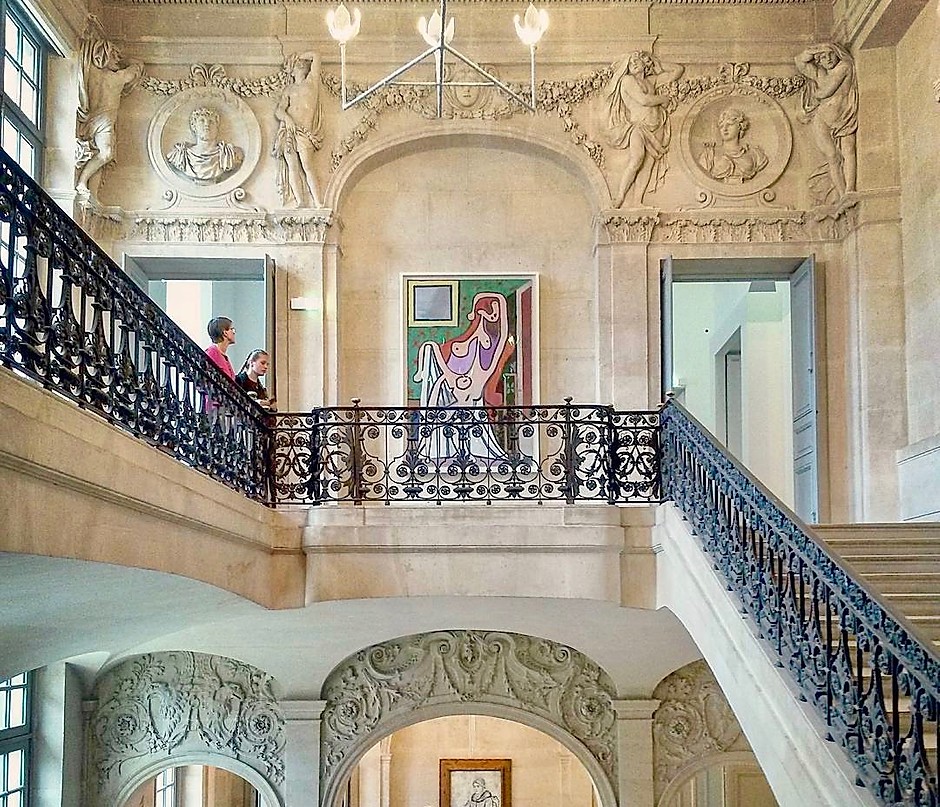 It represents all the artistic periods of his life and all the women he loved. The collection reveals Picasso's extraordinary range and talent. It's extraordinary, with many of his master works. Click here to book a skip the line ticket for the Picasso Museum, which you will definitely need.
If you're ready for dinner, there are plenty of chic eateries and bars in the Marais.
Here's a good guide to some of the best restaurants there. Two seriously cute cocktail bars are Bisou (French for kiss) and La Resistance.
READ: Top Attractions in the Marais
3. Evening: Paris Catacombs
The evening is the ideal time to tour the Paris Catacombs. The catacombs are Paris' "Empire of Death," a 200 mile honeycomb of tunnels.
The system is so enormous that no one knows exactly how many tunnels or chambers exist.
The Phantom of the Opera and Les Miserables' Jean Valjean both haunted these tunnels. During WWII, the French Resistance used the tunnels.
The Catacombs were revivified as a tourist site in 1809 and were immediately popular. Click here to pre-book a ticket to the Catacombs. For an excellent small group guided tour, click here.
The Catacombs are now attached to the Carnavalet Museum. The Carnavalet is a wonderful Paris-centric museum. It just reopened after a long 5 year renovation.
The museums tells the story of the history of Paris. It houses a hodgepodge of 600,000 artifacts and historical curiosities.
Day 2 In Paris: The Eiffel Tower & Paris Museums
1. Morning: Eiffel Tower or Musee Marmottan Monet
Start day 2 of your 5 days in Paris at the Eiffel Tower. If you can get up early, the Eiffel Tower is a fantastic spot to see the sun rise over Paris.
The Eiffel Tower can also be well photographed a couple spots — the Champs de Mars (with cherry blossoms in springs) and Avenue de Camoiens.
Here are some tips for visiting the Eiffel Tower, if you want a 360 panoramic view of Paris. If you don't want to wait in line, click here for a direct access guided tour.
If you don't want to visit the Eiffel Tower, there's another good option.
If you're a fan of Monet and the Impressionists, take a 10 minute walk down Rue de Passy to the magnificent Musee Marmottan Monet. It's one of the world's best small museums. Click here to pre-book a ticket.
READ: Guide To the Monet Trail in Paris
The museum is located in the out-of-the-way location 16th Arrondissement. Since most visitors don't stray from central Paris, the location makes the Marmottan a true Paris hidden gem.
You won't have crowds. You can feast your eyes on Monet's gorgeous water lilies.
They were painted in the last decades of Monet's career at his estate in Giverny. Giverny is an easy day trip from Paris and one of the most beautiful towns in Normandy.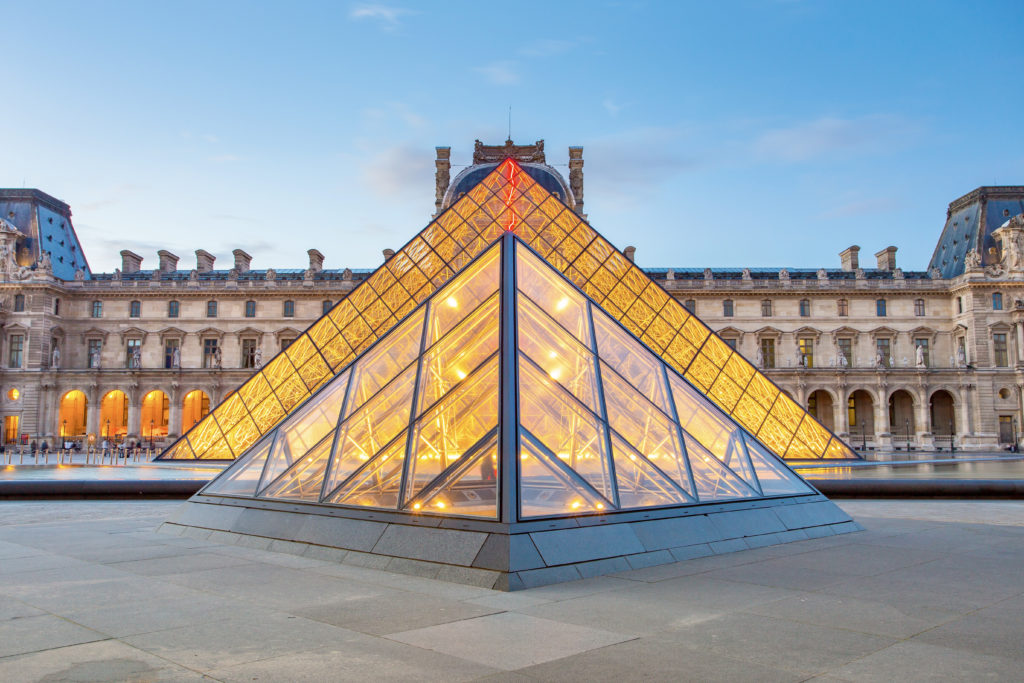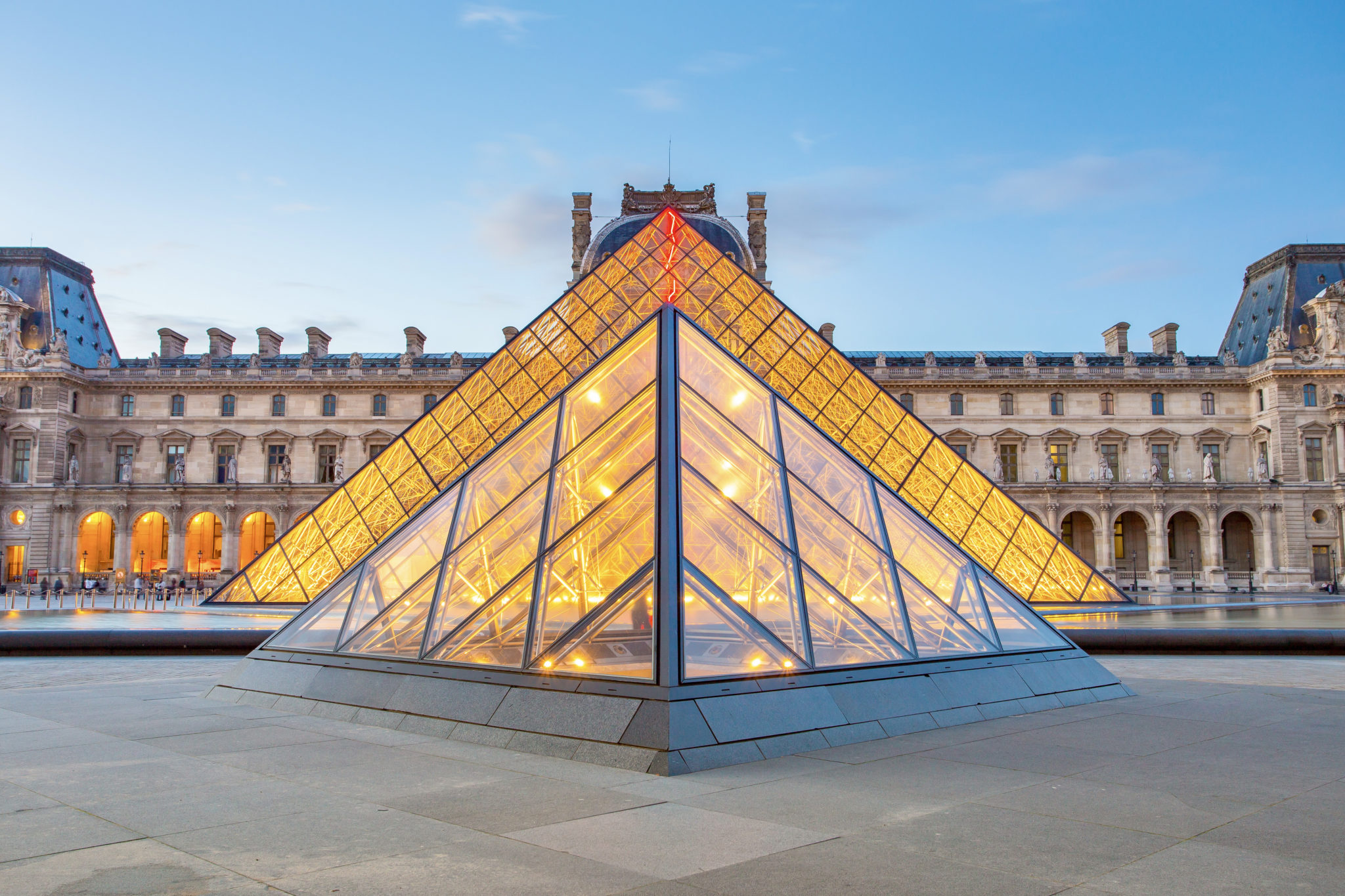 2. Afternoon: Customized Museum Choices
Hop on the metro (La Muette on the number 9 line from the Marmottan Museum) and head back to the center of the city.
It's time to visit one of Paris' best museums. Paris has a rich array of visual treats.
Be prepared to battle the crowds. And definitely buy tickets online in advance, unless you're visiting in the dead of winter.
You'll have to choose between the powerhouse museums. Pick either the Louvre, the Musee D'Orsay, or the Pompidou Center, depending on your artistic preference. It's difficult to do more than one in a single day.
The museums are large. You'll undoubtedly have some museum fatigue.
1. Louvre
The masterpiece-packed Louvre houses the classics and renowned old masters.
You'll see Leonardo da Vinci's iconic Mona Lisa, the Winged Victory of Samothrace, Delacroix's Liberty Leading the People, and Venus de Milo. There are also plenty of underrated masterpieces there, if you don't want to vie with selfie sticks.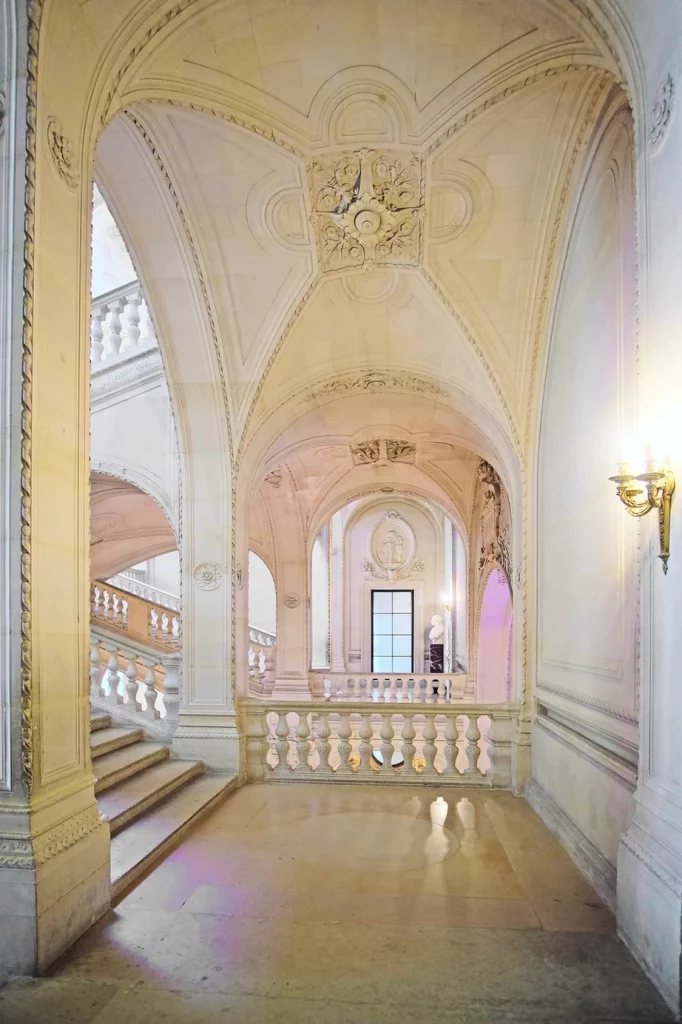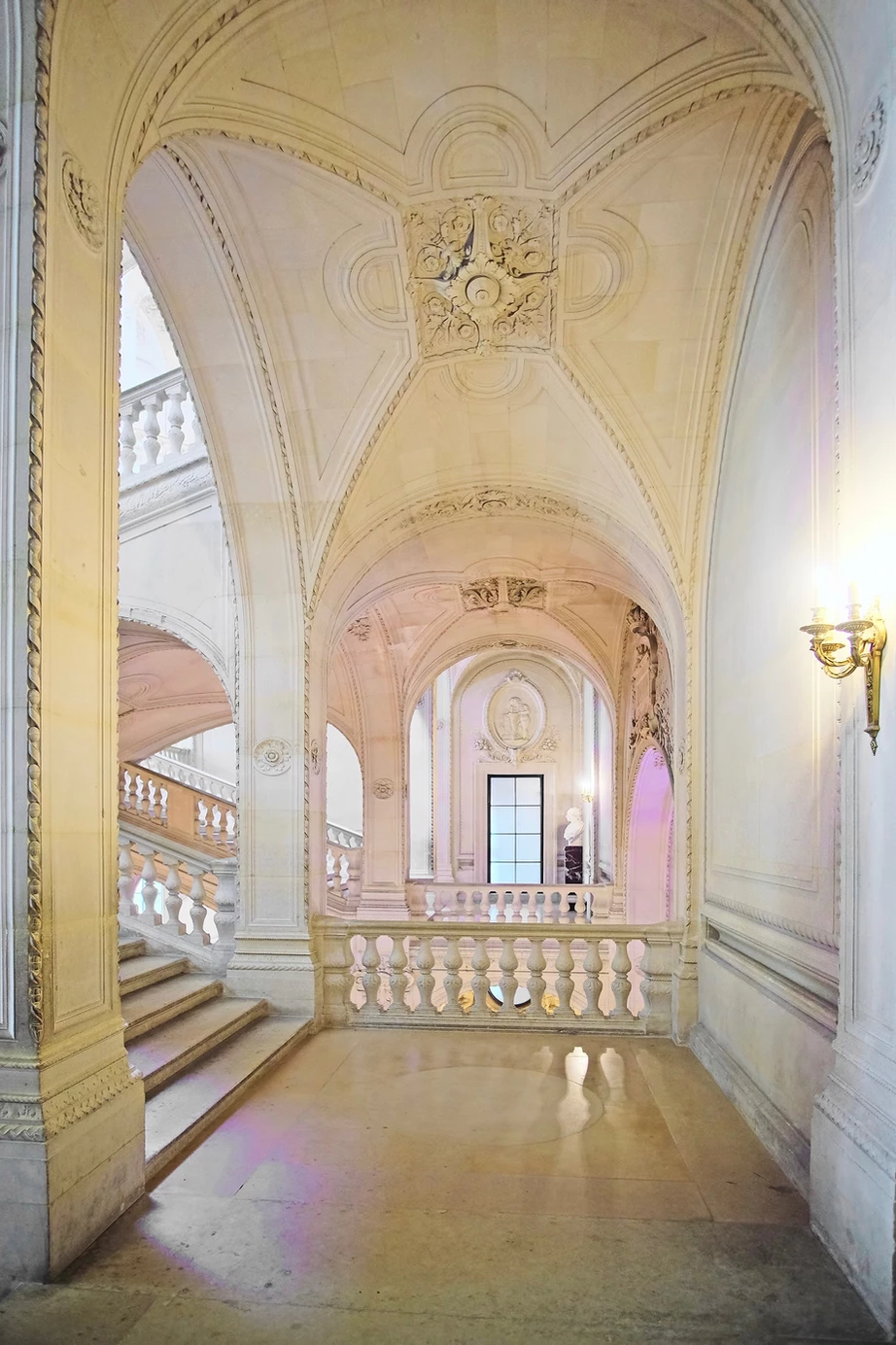 Need more Louvre information? I've written several helpful guides to the Louvre:
Click here to pre-purchase a timed entry ticket. Because the Louvre is so massive, you might consider booking a guided tour of the museum. There are myriad options that vary in length. You can book:
2. Musee d'Orsay & Musee de l'Orangerie
The Musee d'Orsay is one of the world's best loved museums. It's housed in the glamorous Gare d'Orsay train station.
The venue itself is an art nouveau architectural showplace. If you opt for the Orsay, you can also visit the Tuilleries Gardens.
The Orsay is home to France's national collection of works from the Impressionist, Post-Impressionist and Art Nouveau movements from 1848 to 1914.
The Orsay is where you'll get your Monet and Van Gogh fix. Save time by getting tickets online in advance.
I have a guide to 25 artworks at the Musee d'Orsay and tips for visiting the popular museum.
Right next door to the D'Orsay is its sister museum, the Musée de l'Orangerie. You can buy a combined ticket for both museums. You can also book a 2 hour guided tour of the Orsay with an expert.
At the much smaller Orangerie Museum, you'll be regaled with more of Monet's luminous water lilies.
3. Tuileries Gardens
After your museum visit, unwind with a stroll in the elegant Jardin des Tuileries. The Tuileries separate the Louvre from the Place de la Concorde.
The formal French gardens were designed by Le Notre. He was the genius behind the gardens in Versailles.
You'll find statues by famous French sculptors – Maillol, Rodin, and Giacometti.
While you're in the vicinity, take a whirl through the adjacent Place de la Concorde just to admire the magnificent fountains.
4. Pompidou Center
The Pompidou Center is your third option among Paris' large museums. The Pompidou is Paris' modern art museum. It's in the lively Beaubourg neighborhood on the Right Bank.
Opened in 1977, the Pompidou is known for its radical architecture. The Pompidou is also Europe's best and most important collection of wild and crazy 20th century art.
There are works of Fauvism, Dada, Cubism, Surrealism, Pop Art, and contemporary art on display.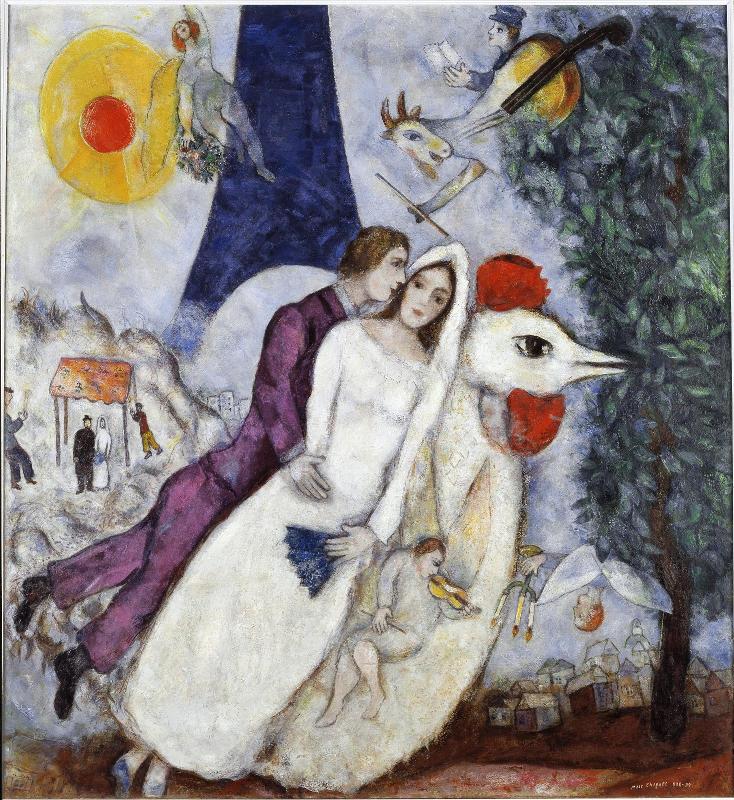 You'll find works by such artistic luminaries as Kandinsky, Rothko, Kiefer, Hockney, Picasso, Pollack, Miro, Klee, Matisse, and Modigliani.
Don't miss the spectacular Paris views from the Pompidou's rooftop. Click here for a entry ticket for both the permanent and temporary collections. If your a real fan of modern art, you may want to book a 2 hour guided tour.
If small quirky museums are more your thing, here's my guide to the small secret museums of Paris.
Try the Musee Jacquemart Andre, located just off the Champs-Elysées in the 8th arrondissement. It's so sumptuous, it's hard to believe it was actually someone's home.
READ: Top Attractions in the 8th Arrondissement
5. Rodin Museum
Paris' Rodin Museum is also utterly captivating. It's housed in the stunning Hotel Biron. It comes complete with a sculpture-filled garden.
The museum is a shrine to the 20th century's great sculptor, Auguste Rodin. His most famous masterpieces are here.
You'll see The Kiss, The Thinker, Gates of Hell, and The Burghers of Calais. You'll also fine rare sculptures from his mistress and muse Camille Claudel. She even has a dedicated room.
Click here to pre-purchase a ticket. If you're on a budget, check out my guide to 8 small free museums in Paris.
3. Evening: Seine Walk or River Cruise
At night, the Seine is beautiful with the surrounding buildings lit up. It's the perfect place for an evening stroll.
If you want a long stroll, start on the opposite side of the river from the twinkling Eiffel Tower. Then, make your way past the Louvre, the Conciergerie, and Notre Dame.
If your legs are tired, take a Seine River Cruise. There are so many options available, including: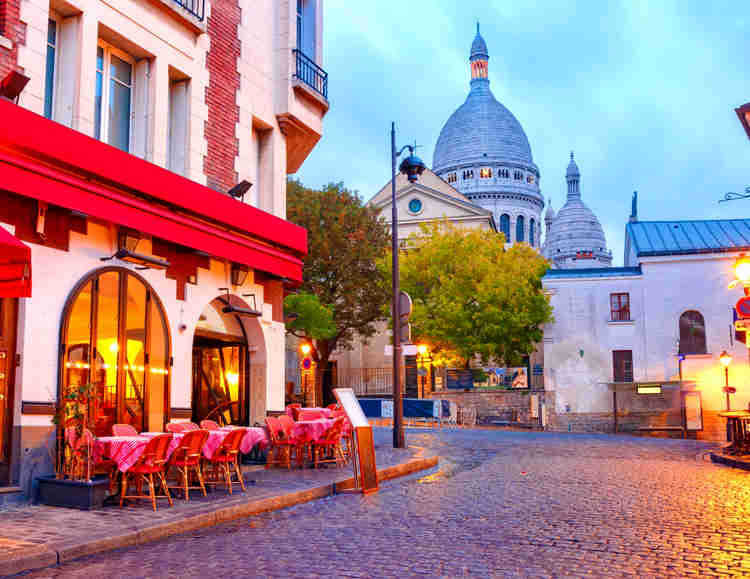 Day 3 In Paris: Montmartre and the Opera District
1. Morning: Montmartre, the 18th Arrondissement
Begin day 3 of your 5 days in Paris itinerary by visiting the historic Montmartre neighborhood. Steeped in history and immortalized in art, Montmartre is one of Paris' most beautiful districts.
With the steep stairs of Rue Foyatier tumbling down, and Sacre Coeur standing guard, the time warp 18th arrondissement is a wonderful place to wander away from the Haussmann architecture.
The original "hill of the martyr," Montmartre was an homage to Saint-Denis, who was decapitated atop it around 250 AD for having the gaul to try to evangelize Gaul.
The bohemian Montmartre of impoverished artists and flashy cabarets took root in the early 19th century. Their work would remain imprinted on France's cultural landscape forever.
READ: Top Attractions in Montmartre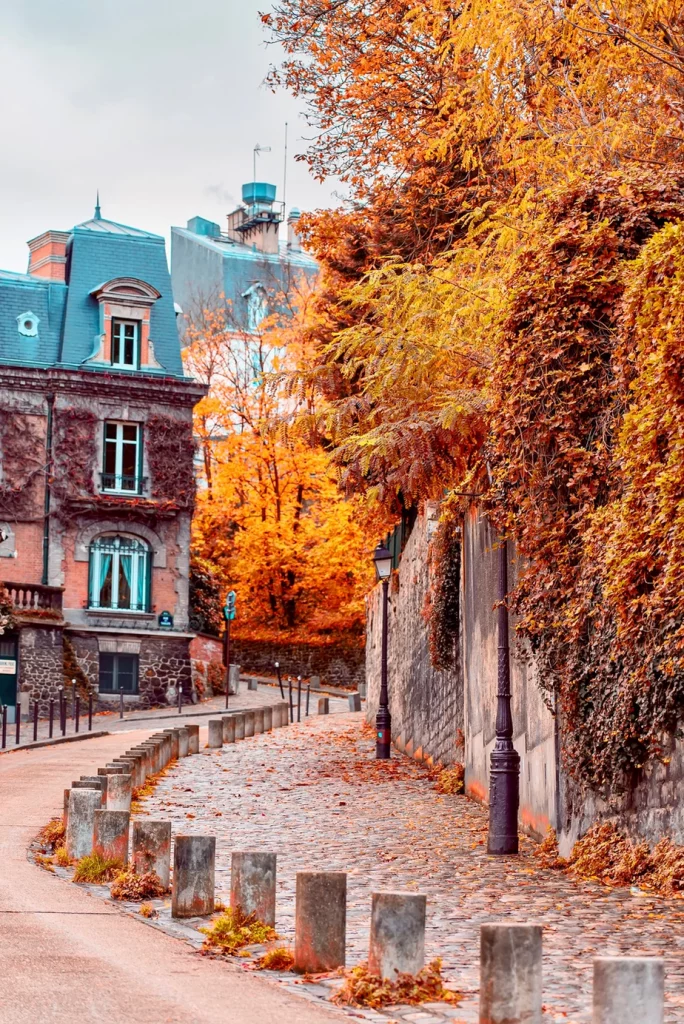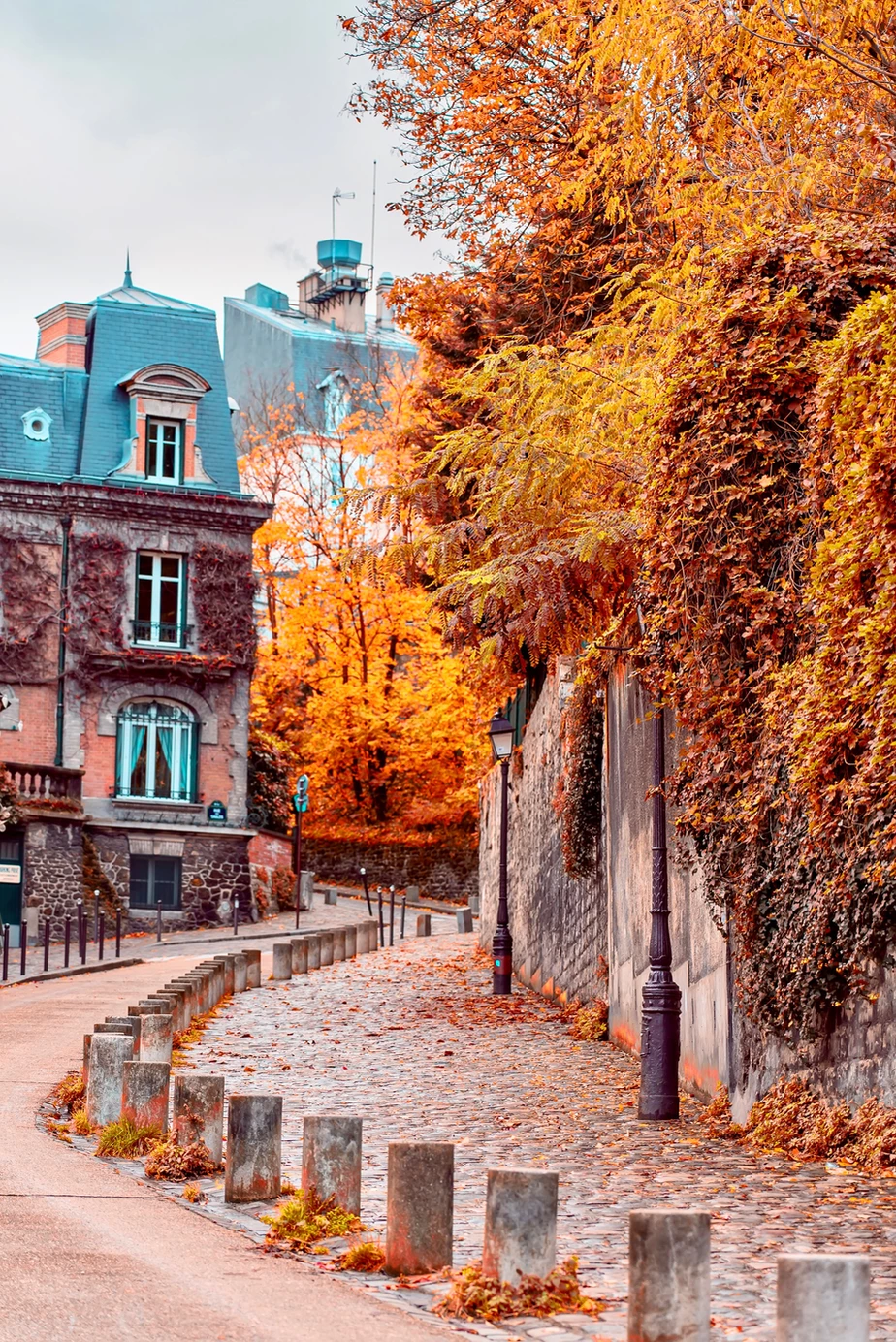 Montmartre is chock full of unmissable attractions. These include the Basilica of the Sacré-Coeur, the sinking house of Montmartre, and the Instagramable La Maison Rose. Pablo Picasso and Salvador Dali frequented the adorable pink house.
There's a neighborhood museum, the Musee de Montmartre. The small intimate museum provides a fascinating look at the life of the Montmartre artists. When you're done with your history lesson, take a twirl on the Renoir Swing in the museum garden.
Want a guided tour of Montmartre? You can book a walking tour, an art walking tour, or a gourmet food and wine tour.
If you're craving some greenery, head to the Parc des Buttes Chaumont in the adjacent 19th Arrondissement. Buttes Chaumont spans over 20 hectares. It boasts green pastures, waterfalls, a suspension bridge, and a hilltop temple with nice views.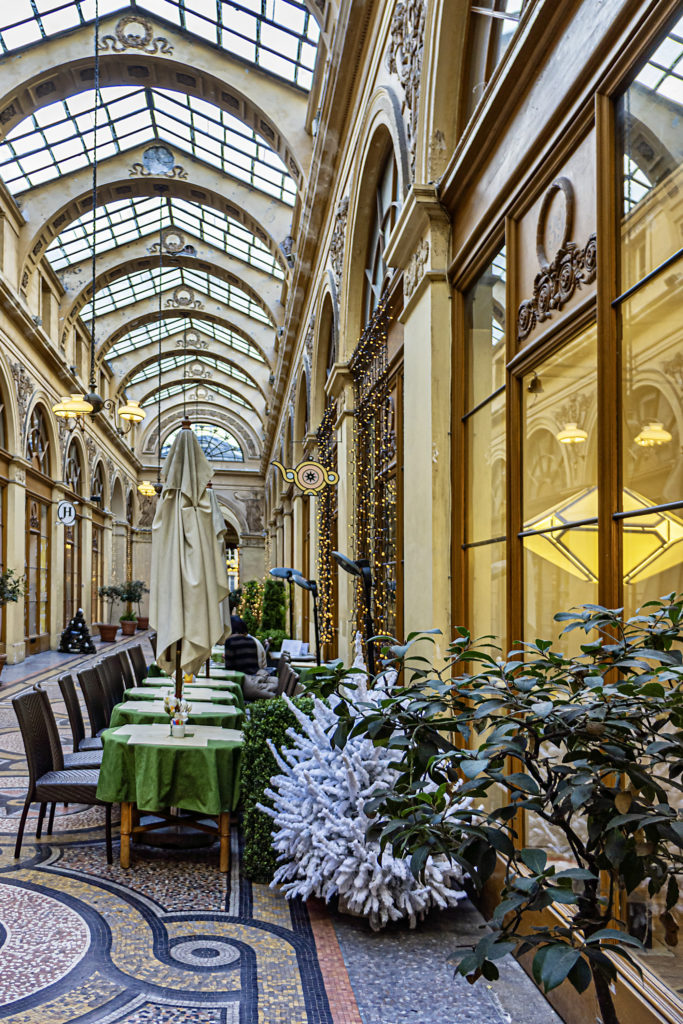 2. Afternoon: The Opera District, the 9th Arrondissement
A short stroll from Montmartre is the Opera District. The more buttoned up and manicured 9th arrondissement is not all Haussman architecture.
It's also crammed with secret museums and quirky galleries, a bohemian neighborhood, and some super concentrated shopping. It's got some creative juice along with the glitz.
The top attractions are the Opera Garnier, the Eglise Madeleine, the Palais Royal, the Église Notre-Dame-de-Lorette, and Paris' famed covered passages.
Click here to book a ticket to the Opera Garnier. You may also want to book a covered passages tour, Paris' beautiful glass roofed arcades.
If you want glamorous upscale shopping, head to Galleries Lafayette or Printemps. Both have nice rooftop cafes.
If you want something a bit more on trend, head to South Pigalle, or SoPi as it's affectionately known. In fin de siècle Paris, SoPi was a scandalous red light district, filled with brothels and absinthe addled artists.
SoPi has smartened up and become a hotbed for Paris' "bobos," or bourgeoise bohemians. It's a must see Paris neighborhood if you like buzzy culture, gourmet snacks, vintage speakeasies, and tony boutique shops.
If more museums are on your agenda, there's some lovely quaint ones in the 9th Arrondissement.
You can choose from:
3. Evening: Opera Garnier Or Arc de Triomphe
The Opera Garnier is truly spectacular. And it's a dual-purpose immersive experience. You can experience the incredibly opulent space, designed by Charles Garnier. And you can re-live the Gothic potboiler, The Phantom of the Opera.
The Opera Garnier's exterior is sometimes compared to a wedding cake. It's built in a rather bombastic Beaux-Artes style with eclectic Neo-Baroque elements.
The inside is all gold and glamor. Highlights are the Grand Staircase, the Grand Foyer, and the magnificent Chagall Ceiling. For sumptuous decor, the Opera Garnier is a fanstastic alternative to Versailles. Click here to book a guided tour.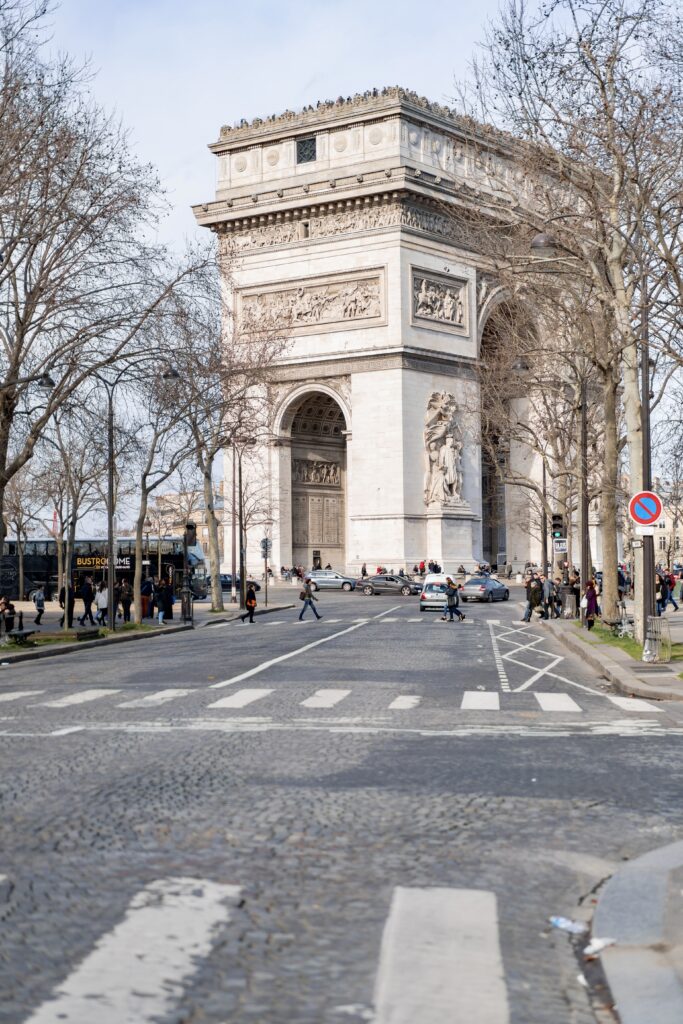 As an alternative to the opera, you can climb the Arc de Triomphe. At 165 feet tall, the Arc de Triomphe is the second largest triumphal arch ever built and features exquisite statuary and relief carvings.
You access the monument via a well-marked underground pedestrian walk way. You can't cross the busy and chaotic roundabout!
A long spiral staircase with 284 steps takes you up to the top viewing terrace. The climb can be somewhat challenging, as the steps are narrow and steep. But it's well worth the effort.
From the panoramic terrace at the top, you have stunning bird's eye views of Paris in every direction. To avoid long lines, I highly recommend booking a timed entry skip the line ticket well in advance, especially during high season.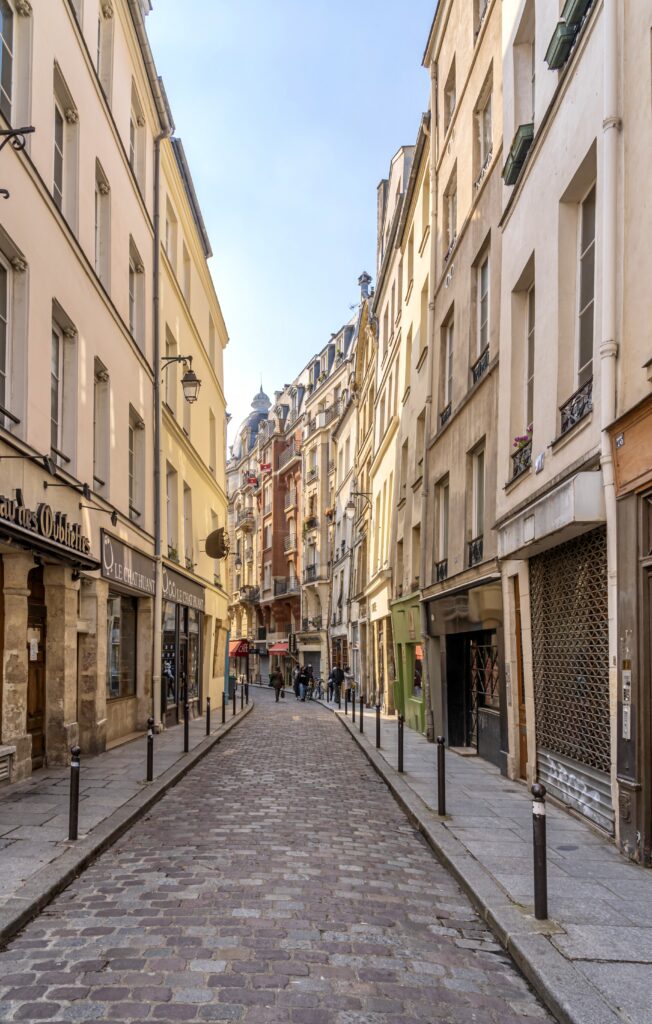 Day 4 In Paris: The Left Bank & Two Hidden Gems
1. Morning: Left Bank
Most tourists adore the cobbled streets of Left Bank and the Latin Quarter neighborhood. That's where they experience the "je ne sais quoi" of Paris.
You may want to book a walking tour to get oriented. If you're a literary fan, you can also book a writers of the Left Bank tour. If you're a wine lover, pick the 3 hour wine tasting and walking tour.
With its twisty lanes and fabled history, the Left Bank is quaint and artsy, a place for thinkers and dreamers like Hemingway, Sartre, and de Beauvoir.
It's a great place to get lost, stumble down cobbled lanes, admire facades, shop for antiques on Rue Jacob, and people watch at the many quaint cafes.
Be sure to see Arenes de Lutece (an ancient Roman amphitheater) and the 13th century Collège des Bernardins.
Take a stroll through Luxembourg Gardens. The gardens are one of Paris' ever-so-pretty green spots, full of architectural delights. They're essentially an outdoor sculpture museum. If you want to combine art and nature, you can book a 2 hour tour of the gardens.
If you want to visit a museum on the Left Bank, I recommend the the Musée Cluny. The museum is dedicated to all things from the Middle Ages.
The Cluny's pièce de résistance is the famous Lady and the Unicorn tapestries. It's considered the Mona Lisa of tapestries and is one of the greatest surviving medieval relics.
Once Paris' religious center, the Left Bank also has a number of Paris' most beautiful churches, including St. Germain des Pres, St. Severin, and Saint Sulpice, that you shouldn't miss.
Saint Sulpice is one of Paris must visit churches. It has charmingly mismatched towers, boasts some lovely restored Delacroix frescos.
You can also visit the Delacroix Museum, if you're a fan of the Romantic Period painter. It's a studio-museum set on the lovely Place de Furstenberg, off the Rue Jacob and is usually empty.
You won't see anything as stunning as Delacroix's famous Liberty Leading the People at his studio. What you'll find is lush religious and historical paintings and drawings by Delacroix and others, as well as personal objects and mementos.
Don't skip the Pantheon in the Latin Quarter of the Left Bank. The grand neoclassical basilica dominates the skyline. It was built after a king's near death experience and celebrates the greatest dead heros of France.
People tend to walk by and not go into the Pantheon. But the interior is the most fascinating part.
You'll find beautiful paintings telling the history of France's most venerated saints and a copy of Foucault's Pendulum. As an added bonus, the Pantheon rooftop boasts one of the best viewing points in Paris.
Click here to purchase a Pantheon ticket.
2. Afternoon: Chateau de Vincennes and Pere Lachaise Cemetery
Now it's time to head out of central Paris and see a couple of Paris' off the beaten path hidden gems. They're an easy ride on the metro.
Lying in the eastern suburbs of Paris, at the end of metro line 1, is the 14th century Chateau de Vincennes. The chateau was a royal seat and the primary royal residence until Versailles was completed.
In 1337, a massive 52 foot Donjon was added. That made Chateau de Vincennes the tallest medieval fortified structure in Europe.
The chateau is wholly intact, which is rather unique for a structure of this vintage. There's a keep, dungeon, moat, fortified concentric walls, and a beautiful royal chapel.
Not far from the chateau is Pere Lachaise Cemetery. Père Lachaise is the world's most visited cemetery. You can take a 2 hour guided tour for the full scoop.
Its appeal lies not just in death. It's also a brooding aggregation of French culture.
Hundreds of celebrities, writers, artists, and musicians are buried there. This is where you come to honor France's brilliant minds.
Père Lachaise also has a beautiful collection of funereal art. Some citizens wanted to lie among the crème de la crème of Parisian society.
So you'll find some striking tombs in this famous necropolis. Others, including many celebrities like Jim Morrison, have simple gravestones.
3. Evening: Stroll Down the Rue Montorgueil
Rue Montorgueil is one of Paris' most iconic and vibrant streets. The pedestrianized street is a permanent food market street in the heart of the city near Les Halles.
It boasts some of Paris' best specialty shops and bistros, including Paris' oldest bakery, La Maison Stohrer.
There are also beautiful houses decorated with elaborate iron work at numbers 17, 23, and 25. For dinner, you can try Au Rocher de Canale, Bistrot des Petits Carreaux, or Le Compas.
Day 5 in Paris: Get Your French Chateaux Fix
Now that you've seen the major attractions of Paris, it's time to head to the countryside for a look at a glorious chateau.
In French, chateau means palace or manor house. You can't do them all in a day. So I'm going to give you several options for a chateau hopping day trip from Paris.
1. Palace of Versailles
The most famous of all day trips from Paris is to Louis XIV's Palace of Versailles. It's also incredibly popular and you should expect long lines and crowds. Buy tickets well in advance.
In his quest for absolute power, the Sun King transformed his father's hunting lodge into a monumental palace in the mid 17th century. It remains France's most grand and gilded palace. The spectacular Hall of Mirrors is the highlight.
Versailles was the product of three men — André Le Notre created the formal French gardens, Charles Le Brun took on interior design, and Louis Le Vau was the architecture.
For a less crowded experience, consider visiting the exquisite Petit Trianon and the Hameau de la Reine instead of the main palace. They're both associated with Marie Antoinette, Louis XVI's queen.
The Petit Trianon was Marie Antoinette's crash pad, where she escaped the viper pit of the royal court. In culture vulture style, she completely redecorated the tiny palace. It bears her distinctive decor and ornamentation — ornate floral motifs run amuk in cornflower blue, lilac, pink, and green.
Not content with just the Petit Trianon, Marie Antoinette hired two architects to create a pastoral fantasy for her in the park of Versailles.
On the surface, the resulting Hameau appeared to be a rural hamlet of crackled tumbledown cottages and wisteria vines. The countryside was fashionable at the time. But inside, the cottages were decked out.
Though it does represent the frivolous side of Marie Antoinette, the Disney-esque Hameau is still a lovely retreat. Critics say she was "playing" peasant or milkmaid, but that's unclear. She may have just enjoyed living and strolling in the bucolic settings with her children.
Here's my guide to taking a virtual tour of Versailles. Click here to book an all access ticket for Versailles, which you will definitely need to visit.
Click here to book a ticket to Versailles and transfer from Paris. You can also book a guided tour that combines Versailles and Giverny.
2. Chateau de Vaux le Vicomte
Vaux le Vicomte is the prettiest privately owned chateau in France. When Princess Elizabeth visited in 1948, she pronunced it "more beautiful than Versailles!"
In fact, Vaux le Vicomte was the inspiration for Versailles. Built between 1656-61, it's a fine example of France Baroque architecture.
It's situated on a 1,200-acre estate in Maincy, about 50 minutes from central Paris. There won't be nearly as many tourists here as at Versailles or Fontainebleau, and it's just as lovely.
The chateau was originally owned by the ill-fated Nicholas Fouquet, Louis XIV's finance minister. In 1661, against his friends' advice, Fouquet invited the king and his entourage to a luxurious dinner reception.
Three weeks later, jealous of such grandeur, a peeved Louis XIV ordered Fouquet's arrest and seized the property.
3. Chateau de Fontainbleau
Less than an hour from Paris lies the stunning Chateau de Fontainbleau, which is a UNESCO-listed site. To me, Fontainebleau is a vastly more fun day trip from Paris than the over-touristed Versailles.
Completed by Francis I, the chateau boasts 800 years of royal patronage. It's hosted Napoleon and the popes. The NYT calls Fontainebleau "the single greatest assemblage over time of French architecture and decor still in its original state."
Fontainbleau is grand, but not as coldly opulent as Versailles. Protocol was more relaxed here.
Marie Antoinette also enjoyed her time at Fontainbleau. She left her mark on two rooms in the chateau — the Silver Bedroom and the Turkish Boudoir, the latter of which was recently renovated.
Want too visit both Vaux-le-Vicomte and Fontainbleau on a day trip from Paris? Click here for the perfect tour.
READ: One Week Loire Valley Itinerary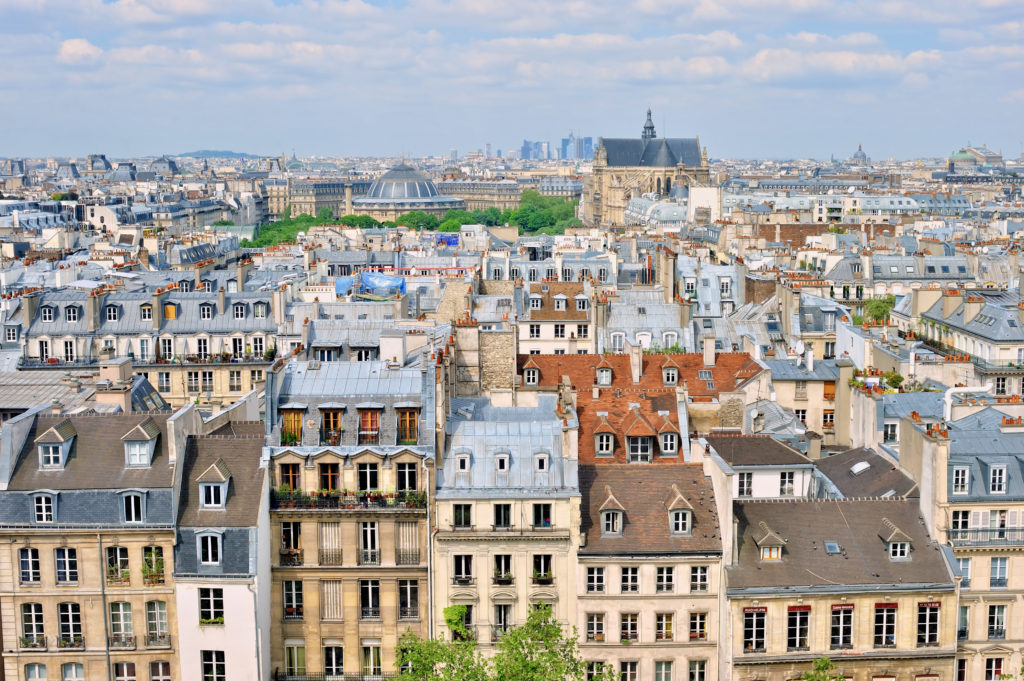 Tips For A 5 Days In Paris Itinerary
Here are some must know tips for visiting Paris.
1. How To Get To Paris
You will likely fly into Charles de Gaulle International Airport. There are taxi stands at the exit of all terminals.
The cost of a taxi ride to the city center is 50-60 euros and takes approximately 45 minutes. To avoid a wait for a taxi, you can also book a private transfer to take you door to door to your hotel or Air Bnb.
2. How To Get Around Paris
Most of Paris' main attractions are in the center of the city. So you can certainly walk to many sites. Plus, as this itinerary does, you can also cluster your attractions by geographical area or neighborhood.
Some attractions are further afield. But Paris has an excellent and easy to use metro system with 14 lines. Click here for a helpful guide to the Paris metro.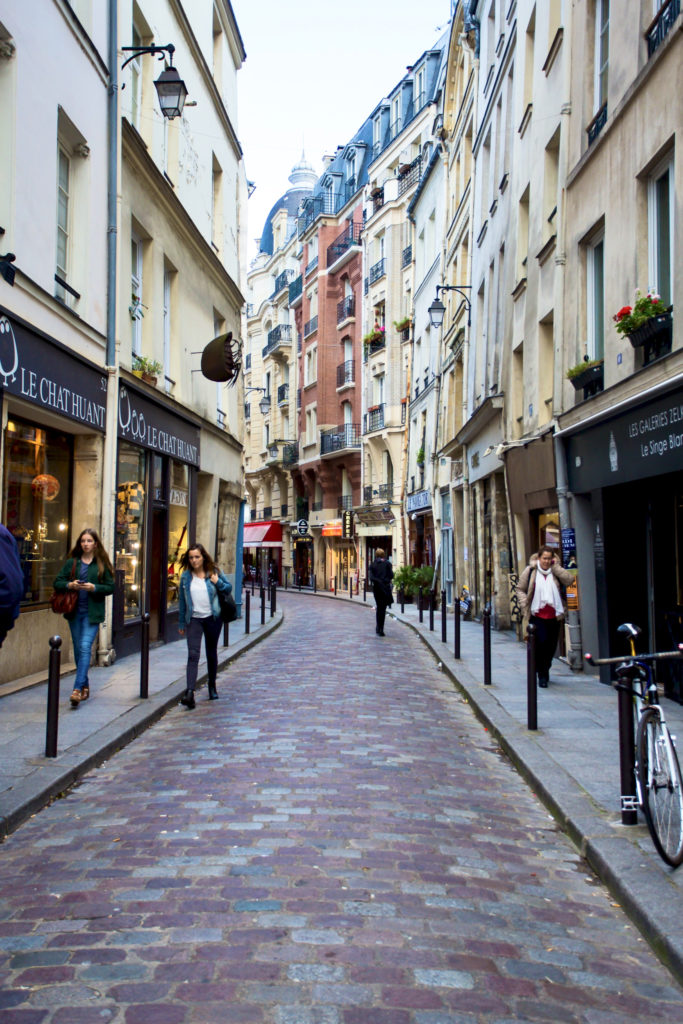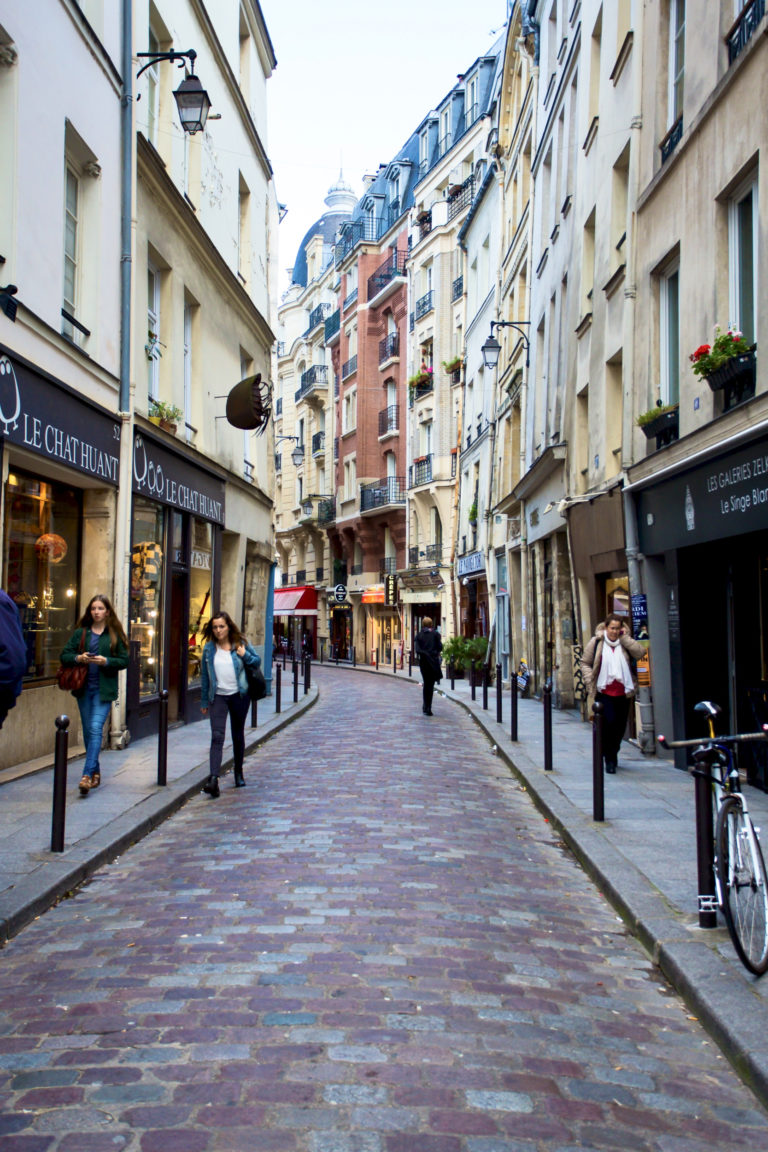 But there many other fun ways to explore Paris, for all different needs and interests. You can book:
You won't want a car in Paris. The traffic is crazy and parking very limited.
You can also travel via taxi. You can hail one on the street or find one at taxi stands at major intersections. A taxi is available if the entire light on top is glowing.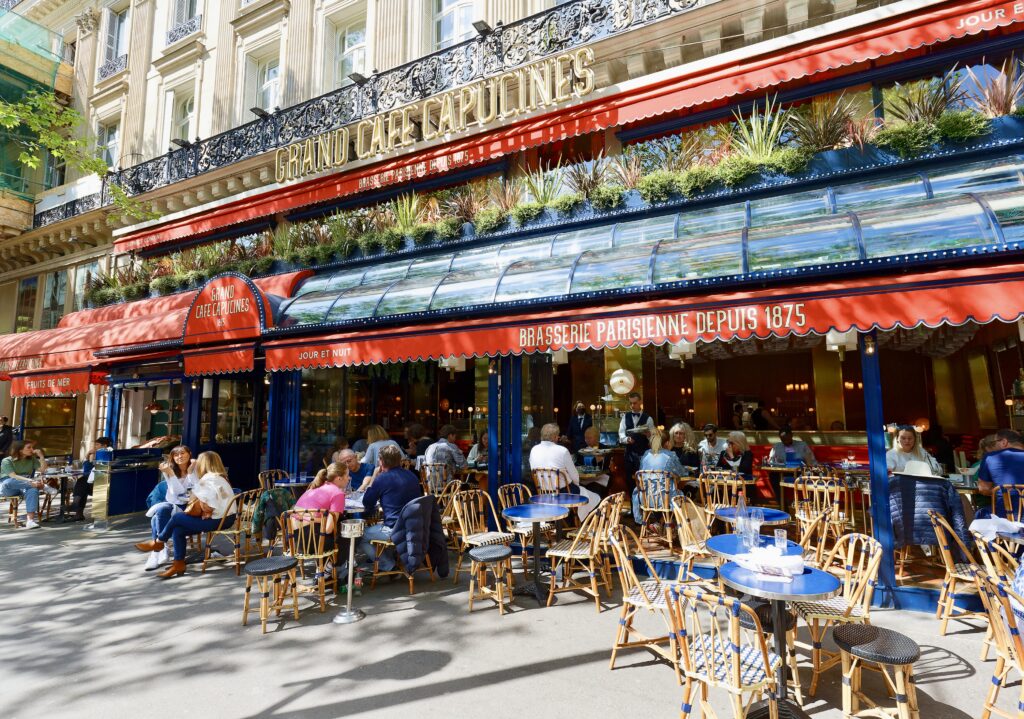 3. Paris City Passes
With 3 days in Paris, you should consider purchasing the Paris Pass for 2-6 days. It covers over 75 attractions. You can download it to your phone or print your pass and bring it with you.
If museums are more your thing, you can also choose to book a Paris Museum Pass, which covers 50 monuments and museums.
If you are planning on attending a special exhibition at a museum in Paris, it's essential to pre-book a ticket. The Parisians show up in droves for exhibitions, so plan in advance if you want to see one.
4. When To Go To Paris
I don't advise going in the summer. While some of the Parisians are off vacationing, there are scads of tourists and it can be very hot and humid.
Fall is the ideal time to visit Paris. Late spring is also a good time to visit. Early spring and winter can be a bit cold and rainy.
But during Christmas season in Paris, the city is sparkly and has a raft of Christmas markets to explore.
It's not terribly cold and there's rarely any snow. And the cafes are warmed with braziers, so you can still sit outside.
5. Where To Stay in Paris
Ah, there are endless beautiful and romantic places to stay in Paris. My personal favorite hotel in Paris is a stunning boutique hotel in Saint-Germain-des-Prés, the Relais Christine. The rooms are beautiful appointed and the location is ideal.
If, like me, you like boutique hotels, there are excellent options. You can check out the simply stunning and unique Cour des Vosges, the elgant La Planque Hotel, the Arab-style Maison Souquet, or the La Roch Hotel & Spa.
There are also the classics like the Four Seasons George V, Hotel San Regis, or the fabulous Hotel le Crillon.
I hope you've enjoyed my 5 days in Paris itinerary. Need more of Paris? You may enjoy these other Paris travel guides:
Want to spend 5 perfect days in Paris? If so, pin it for later.