Fancy a road trip in remote New Hampshire? This is the perfect 10 day days in Ne Hampshire itinerary.
In ten days, this New Hampshire itinerary takes you to all the must visit towns, cities, top attractions, and historic landmarks in New Hampshire.
I was born and educated in New Hampshire. So this doughty and fiercely independent New England state has ever held a special place in my heart.
But why should you visit New Hampshire? It's a fantastic place to live free, get off the beaten path, and escape the big city crowds of Boston.
With New Hampshire's varied geography, the state's a mecca for outdoor fun — skiing, hiking, climbing, fishing, leaf peeping. New Hampshire has mountain peaks, clear air, and sparkling lakes.
The purple lilac state is roughly divided into five regions: the Seacoast, the Lakes Region, the White Mountains, Lake Sunapee Region, and the and the Monadnocks and Merrimack Valley.
All of these regions come with quaint New England towns with ivy draped buildings, cobblestone lanes, and century old inns with the proverbial porch swing.
There are so many fun things to do and see in New Hampshire. In summer, visitors hit the Atlantic coast or Lakes Region.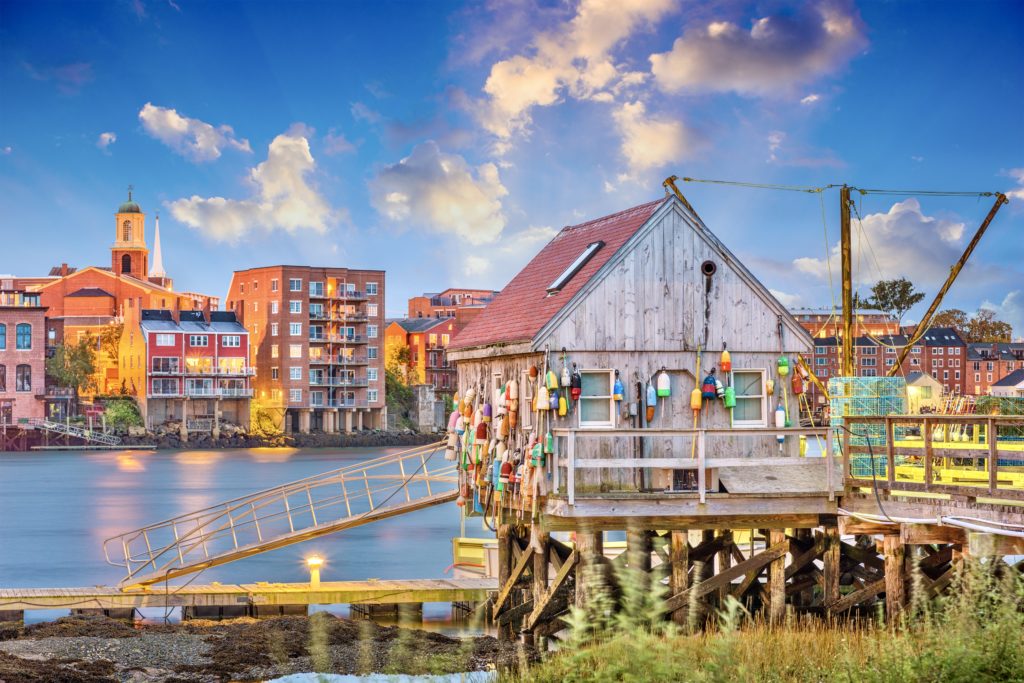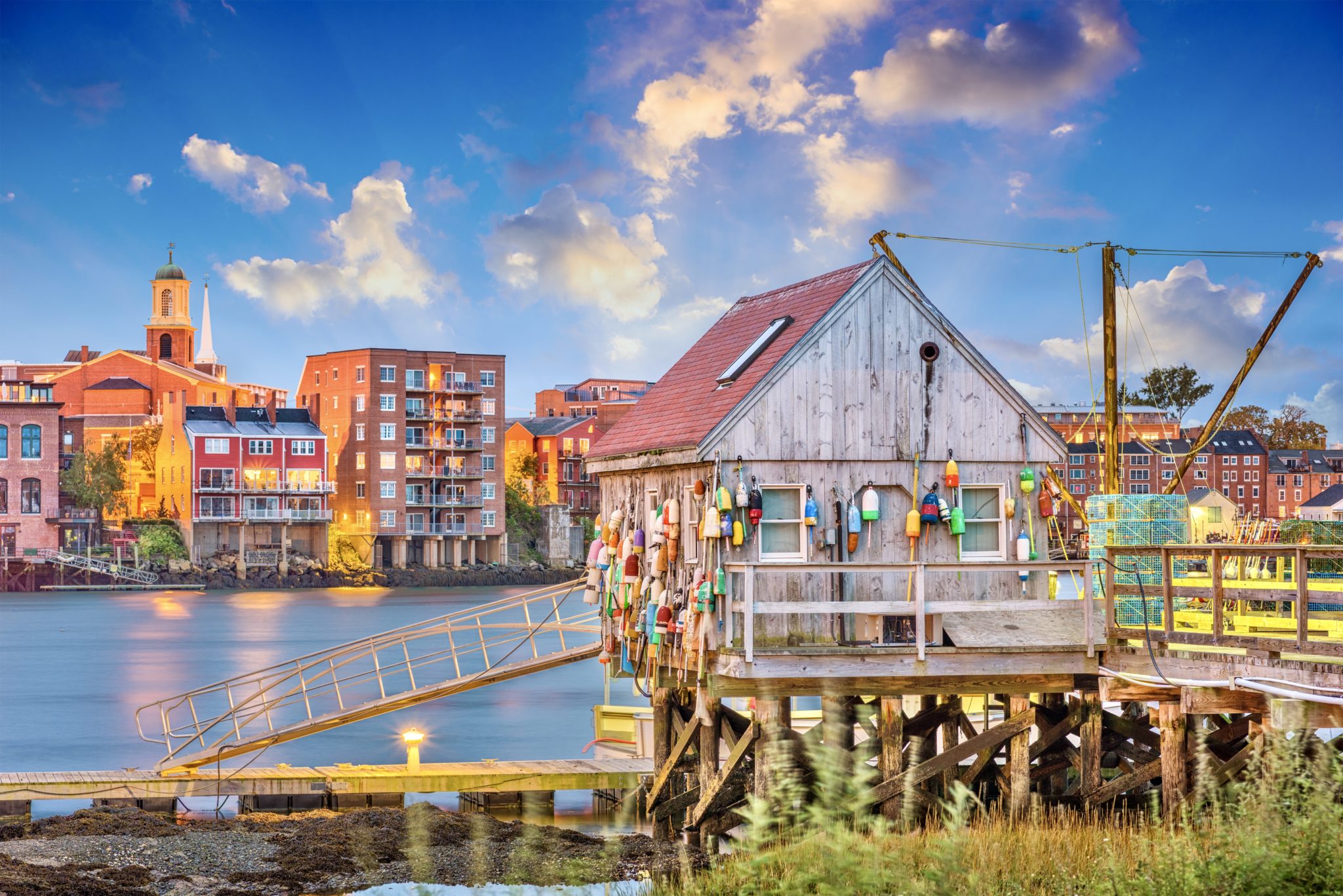 In the fall, the leaf peepers arrive to drive the Kancamagus Highway, tromp through national and state parks, and admire the fiery foliage display. In the winter, skiers take to the White Mountains.
Overview Of 10 Days In New Hampshire Itinerary
Day 1: Manchester
Day 2: Portsmouth
Day 3: New Hampshire Coastline
Day 4: Concord
Day 5: Lake Winnipesaukee
Day 6: Keene
Day 7: Hanover
Day 8: White Mountains
Day 9: White Mountains
Day 10: North Conway or back to Boston
10 Days In New Hampshire Itinerary
For a New Hampshire road trip, you'll want to fly into Boston's Logan International Airport, a major hub.
You first road trip stop, Manchester, is less than an hour's drive from Boston. If you're already in New England, just hop in your car and drive to Manchester.
Here's the itinerary that I recommend for the perfect 10 day road trip through the beautiful state of New Hampshire. It takes you to all of New Hampshire's quaint must see towns, beaches, mountains, lakes, and best leaf peeping spots.
This 10 day new Hampshire road trip itinerary is easily adjustable. You can make it shorter, longer, or pick and choose destinations to plan a perfect weekend getaway in New Hampshire.
Some of these New Hampshire destinations also make great day trips from Boston.
Day 1: Manchester
You might think New Hampshire is all mountains and lakes. But it also boasts a rich cultural history. Manchester in particular has some fine art offerings. It's home to the state's only fine art college, the New Hampshire Institute of Art.
Manchester is home to an internationally acclaimed museum, the Currier Museum of Art. The museum's permanent collection includes works by Picasso, Monet, Rothko, Wyeth, and O'Keefe. It hosts touring exhibitions.
The museum also manages Zimmerman House, designed by architected Frank Lloyd Wright. It's the only Wright house open to the public in New England.
Manchester also has a premiere contemporary arts gallery, the Gallery of the New Hampshire Art Institute.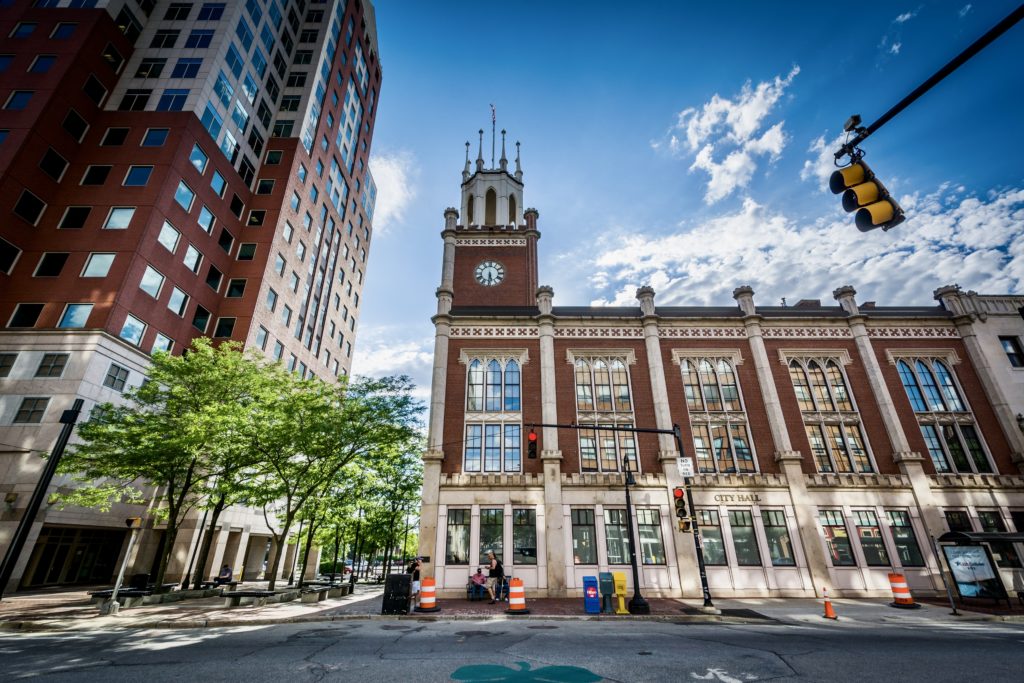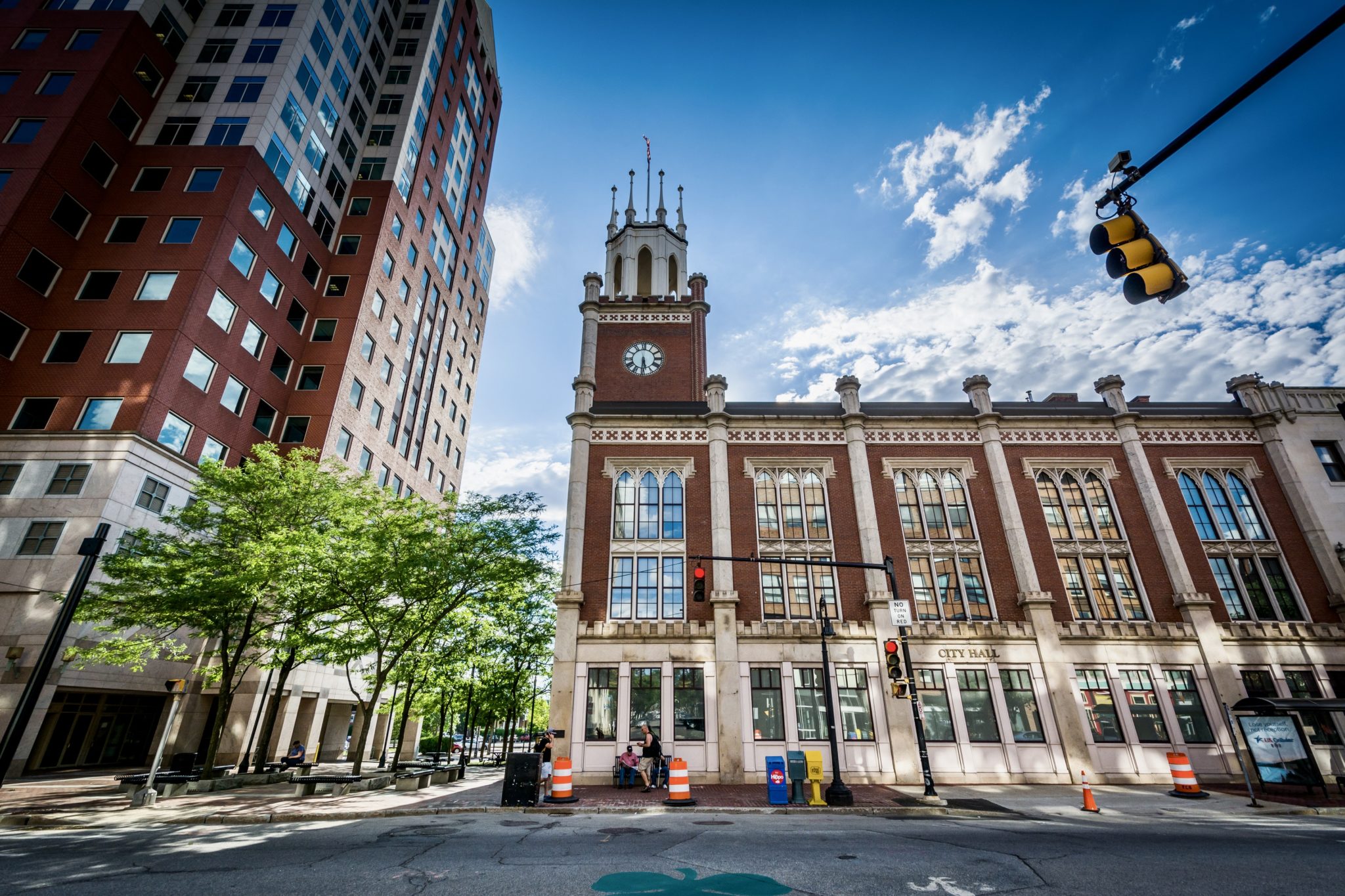 It's multi-functional, serving as an art center, lecture hall, and performance theater. On display you'll find a diverse mix of traditional and modern art forms, from photography to installation art.
Where to stay: The Edwardian Manchester, The Grand at the Bedford Village Inn, Residence Inn by Marriott, Hilton Garden Inn
Where to eat: Cafe Momo, Mint Bistro, Cotton, Albasha Mediterranean Grill
How far to your next destination: 48 minutes
Day 2: Portsmouth
Start day 2 of your 10 days in New Hampshire by visiting the historic city of Portsmouth.
Portsmouth is truly one of the most beautiful towns in New England. So quaint is Portsmouth that the city's made an appearance on Forbes' list of America's Prettiest Towns.
Settled in 1623, Portsmouth is one of New England's oldest settlements. The town is dotted with grand Georgian and Federal style mansions from the 18th to early 20th centuries.
Situated along the Piscataqua River, Portsmouth is surrounded by water on all sides. You can walk along a footpath by the harbor and admire the tugboats.
Hipster Portsmouth is known for its upscale farm to table eateries, art galleries, and craft breweries.
Portsmouth's downtown is adorable with brick sidewalks and clapboard buildings. Activity centered on Market Square.
You'll find classic white steepled churches, rustic brick shops, and sidewalk cafes. Portsmouth Book & Bar combines books, coffee, and live events.
History lovers should check out the Strawbery Banke Museum, named after new Hampshire's wild strawberries.
It's a 10 acre outdoor museum featuring period gardens, preserved historic buildings, and exhibits telling the story of how the Portsmouth settlement was founded.
There are 39 historic buildings dating from 1695 to 1820, with Goodwin Mansion being the most impressive.
Prescott Park is a waterfront park near Strawbery Banke. It's a 10 acre green area that's a great place to picnic. Enjoy the gardens and the Prescott Park Arts Festival, featuring concerts and foodie events.
If you want to take in a concert, head to Portsmouth's Music Hall on Chestnut Street. If theater is more your jam, you can find musicals and dramas at the Seacoast Repertory Theater.
In 2017, Travel & Leisure called Portsmouth the "Christmas Capital of North America." It's a wonderful New England Christmas destination.
"Vintage Christmas" is a month long celebration kicking off December 1. A trolley does a loop of the downtown and a candlelight stroll is held on weekends.
You may want to book a guided foodie and bike tour in Portsmouth. For more information, you can check out my one day in Portsmouth itinerary.
Where to stay in Portsmouth: Ale House Inn, Hotel Portsmouth, Wentworth by the Sea, Martin Hill Inn
Where to eat in Portsmouth: Cure, Black Trumpet Bistro, Momba, Cava, Row 34, Black Trumpet Bistro, Old Ferry Landing
How far to your next destination: 12 minutes
Day 3: The New Hampshire Coastline
On day 3, it's time to relax. Head to the New Hampshire pristine coastline. Though it's only 18 miles long, it packs a punch.
Most people head to the honky tonk Hampton Beach. But I think the best beach on the New Hampshire seacoast is in the picturesque town of Rye.
In Rye, you can take a scenic drive down Route 1A past Millionaire's Row and see breathing early 20th century mansions.
First settled in 1623 on Odiorne Point, Rye is the birthplace of New Hampshire. Because Rye is largely undeveloped and subject to strict zoning laws.
It's a stark contrast to the more frenzied Hampton Beach. In Rye, the tide is small and rolling. It's a perfect place for a beginner surfer.
In Odiorne State Park, you'll find 335 acres of undeveloped protected seaside. There are plenty of nature trails, picnic, tables, and gorgeous views of the rocky Atlantic shoreline. The Odiorne Point Loop Trail is 3 miles.
If you need more action, Hampton Beach is just 8 miles south of Rye. It's a sort of seaside amusement center with a 3 mile long boardwalk. Grab some fried dough and have your palm read.
Where to stay in Rye: The Inn at Rye Place, Wentworth by the Sea
Where to eat in Rye: The Carriage House, Atlantic Grill, Rye Harbor Lobster Pound, The Beach Plum
How far to the next destination: 1 hour
Day 4: Concord
Just 47 miles west of Portsmouth, Concord is the capital of new Hampshire. Founded in 1734, it's a town that embodies the American spirit. There are a fair number of things to do in the sleepy New England small city.
Visit the New Hampshire State House, built in 1819. It sports a gleaming eagle topped gold dome, reminiscent of the one in Boston's state house.
The New Hampshire legislature still uses the original chambers. Just steps from the capitol is the New Hampshire Historical Society. It boasts a sculpture by the famous Daniel Chester French.
Staying with the political theme, you can also visit Pierce Manse, the former home of President Franklin Pierce. Via a guided tour, you can see period artifacts. Franklin's grave is also in town.
A half day in Concord may be enough for you. If so, head out and overnight around Lake Winnipesaukee, your next destination, making Wolfboro (my pick), Meredith, Alton, or Laconia your base for the region.
Where to stay in Concord: The Centennial, The Hotel Concord, Tru by Hilton
Where to eat in Concord: Revival, Veano's 1, Siam Orchid Thai Bistro, RevivalAngelina's Ristorante Italiano
How far to your next destination: 1 hour
Day 4-5: Lake Winnipesaukee in the Lakes Region
From Concord, in less than an hour you'll arrive at the iconic Lake Winnipesaukee.
It's one of the most beautiful lakes in New England and possibly all of the United States. In my youth, I happily split summertime between Concord and Lockes Island on the lake.
Crystal clear Lake Winnipesaukee is a 72 square mile expanse of water. It has 240 miles of shoreline, more than 300 islands, and is saturated with outdoor options. You can go boating, kayaking, water skiing, tubing, biking, swimming, and hiking.
Situated on the southeastern shore of the lake, Wolfeboro is a great place to stay. It's the quintessential New England town, dubbed the "oldest summer resort in America."
Wolfeboro is a laid back quietly upscale getaway, where the main street and waterfront come alive in summer. Everyone seems to be eating ice cream.
Be sure to visit the historic Lucknow Estate in Moultonborough. It's called the "Castle in the Clouds." In 1913-14, Thomas Plant built the 16 room mansion, after amassing a fortune by selling the United Shoe Machinery Company.
It's a beautiful estate, complete with a gatehouse, greenhouse, and stable. But the best thing is the beautiful view of Lake Winnepausaukee.
If you don't have your own boat, a classic thing to do is take a Mount Washington cruise. In 2.5 hours, you'll go from Weirs Beach (eastern shore) to Alton Bay (southern shore) and back.
The cruise stops at Wolfboro, Center Harbor, Meredith, and Alton Bay. There are brunch, sunset, and Sunday champagne cruise options.
Weirs Beach in Laconia is a classic Lake Winnipesaukee destination that screams summer. The boardwalk includes arcades, souvenir shops, and (sometime) fireworks. There's even a drive in movie theater at Weirs.
If you want to step back in time in Laconia, head to Canterbury Shaker Village. Established in 1792, the village embraced liberal and communal values, not ending until 1992.
On a guided tour, you can explore more than 25 restored buildings and see craft demonstrations.
Where to stay in Lakes Region: Pickering House Inn (Wolfeboro), 14 Victorian (Wolfeboro), Mill Falls at the Lake (Meredith), Ballard House Inn (Meredith), Squam Lake Inn (Holderness), Manor on Golden Pond (Holderness)
Where to eat in Lakes Region: Garwoods, Town Dock Restaurant, The Crystal Quail, Canoe, Lakehouse Grill
How far to the next destination: 1:52, heading to the other side of the state
Day 6: Keene
A Monadnock Region gem and college town, lively Keene combines culture and the great outdoors.
Keene offers stunning brick streets, charming maple farms, and quaint specialty shops. Keene even has a white clapboard church with a soaring steeple, the United Church of Christ.
Keene has one of the loveliest and widest main streets in New Hampshire. The historic downtown area, Central Square, is an eclectic mix of old time shops, bookstores, and funky craft stores.
Keene is also home to covered bridges and museums. The Horatio Colony House Museum and Nature Preserve is housed in an 1806 Federal style building.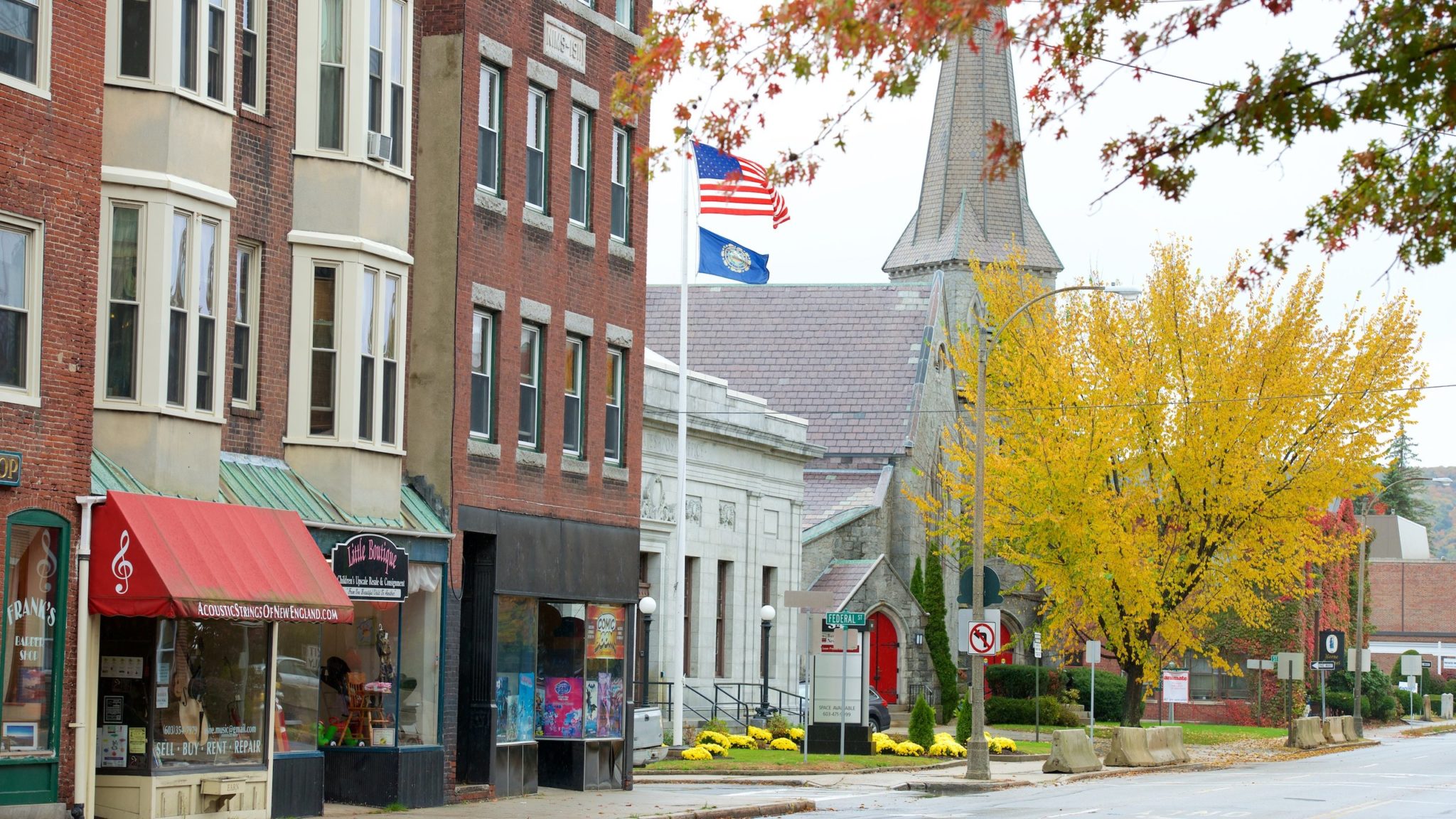 The museum houses historical artifacts for the history buff. The nature preserve offers miles of hiking trails for the nature lover.
Another fun thing to do in Keene is to visit the Stonewall Farm. The farm is open year round from sunrise to sunset. You can hike, check out the farm store, or go on a dairy farm tour.
Where to stay in Keene: Chesterfield Inn, The Inn at East Hill Farm, Courtyard Keene Downtown
Where to eat in Keene: Luca's Mediterranean Cafe, Odelay Taqueria, Fireworks, The Stage
How far to the next destination: little over an hour
Day 7: Hanover
My son and I both attended Dartmouth College, founded in 1769 by Eleazar Wheelock. So naturally, I'm partial to Hanover (and all things New England, truth be told). For a tiny rural town, Hanover packs a surprising artsy punch.
Hanover is synonymous with Dartmouth, but it's also a cultural outpost. The best place to get your art fix is the wonderful Hood Museum of Art.
It's one of the oldest teaching museums in the country, housed in austere red brick buildings. It has a large collection of artifacts and art dating back to Assyrian culture in 900 BC.
But it's not all ancient. The museum has a surprisingly good collection of contemporary art, with works by Rothko and Ed Ruscha.
And notably the museum owns Picasso's Guitar on a Table. It also showcases contemporary African and Native American art.
Dartmouth's Baker Library was modeled after Independence Hall in Philadelphia. It houses 17th century editions of Shakespeare's works.
It also sports a haunting 3,000 foot mural by Jose Clemente Orozco in the reserve room, where I frequently studied, called The Epic of American Civilization.
Hanover is also home to the Hopkins Center for Performing Arts (the "HOP"). The building resembles NYC's Metropolitan Opera House. There, you'll find a wide variety of performing arts — plays, shows, concerts, special events, movies, etc.
When you've soaked up enough culture, go for a drive around Lake Sunapee. Several trails climb Mt. Monadnock. Or take a swim in the Connecticut River.
For more information, you can check out my one day in Hanover itinerary.
Where to stay: Hanover Inn, Sixth South Street Hotel
Where to eat: The Pine at the Hanover Inn, Lou's Restaurant & Bakery, Base Camp, Molly's
How far to the next destination: 1:40
Day 8-9: White Mountains Region
On day 8 of your New Hampshire itinerary, you arrive in the New Hampshire's premiere attraction, the White Mountains.
The White Mountains are incredibly beautiful, with plenty of natural wonders. In the fall, they really put on a show.
They've long attracted vacationers, photographers, and adventurous hikers and skiiers. Mount Washington is the Northeast USA's peak of superlatives. Here are the things you can't miss in the White Mountains:
1. Kancamagus Highway
Route 112, the sinuous Kancamagus Highway in New Hampshire's White Mountains, is the granddaddy of New England drives.
Be prepared to pump the brakes frequently. You'll be dazzled by the incredibly unspoiled scenic views on this 35 mile stretch of highway, nicknamed "The Kanc."
There a few pullouts for trailheads, providing great photo and hiking opportunities. Continue east until you hit the Rocky Gorge Parking Lot. Here, you can take a walk along the Swift River and get views of the beautiful Falls Pond.
From Rocky Gorge, backtrack a short distance to drive up Bear Notch Road. Bear Notch features a scenic drive along a mountainside and more roadside pullouts for gorgeous photo opportunities.
2. Crawford Notch State Park
At the end of Bear Notch Road, drive north to Crawford Notch State Park.
Here, you can explore the backroads and revel in the beautiful fall colors. If you'd like to do some hiking, there are 35 hiking trails of varying difficulty.
The best hike in this area is the Mount Willard Trail. It's a relatively steep, but short, 3.2 mile out and back hike to a clifftop vista overlooking Crawford Notch. The views are surreal.
3. Mt. Washington
Next, continue driving north where you can detour to the Mt Washington Cog Railway. Here, you can ride a historic train to the summit of Mt. Washington. The mountain is the tallest one in the northeastern United States at 6,289 feet.
4. Franconia Notch Park
On day 9, head to the spectacular Franconia Notch State Park, a lovely spot nestled in the White Mountains.
Start your day with a sunrise hike up to Artist's Bluff. This is a short 1.4 mile long loop trail up to a hilltop overlooking Echo Lake. The fall foliage here is simply breathtaking.
Continue on to Flume Gorge. This is one of the best stops on a New England road trip. The natural chasm stretches 800 feet along the base of Mt. Liberty.
A long wooden boardwalk and series of stairs provide a relatively easy 2 mile loop hike. Waterfalls, streams, and covered bridges keep the eyes riveted the entire way.
You can also be whisked away on the 80 person Canon Mountain Aerial Tramway. It takes you to the top of majestic Cannon Mountain for an "oh wow" view.
Cannon Cliff is the northeast's largest vertical rock face. Trails meander on the mountain.
You can also hike the Falling Waters Trail to beautiful waterfalls. Or bike or hike the 8.7 mile Franconia Notch Recreation Path.
The paved trail offer spectacular views of the White Mountains and access to Echo Lake. More adventurous travelers should pull in at Loon Mountain and zipline 700 feet across the Pemigewasset River.
Where to stay in the White Mountains: Omni Mount Washington, Sugar Hill Inn, Mountain View Grand Resort & Spa
Where to eat in the White Mountains: Polly's Pancake Parlor, White Mountain Cider Co, Lovette's Inn & Restaurant
How far to your next destination: 1 hour
Day 10: North Conway
On day 10, you can head back to Boston. If you'd like to spend a few days there at the end of your New Hampshire road trip, check out my 3 days in Boston itinerary.
Or, with more time, head east to the beautiful North Conway area. From outlet shopping to skiing, you can keep busy there. There are over 120 outlets in North Conway, including L.L. Bean, J. Crew, and Nike.
Hike up to Cathedral Ledge, which overlooks the small town of North Conway. You'll have breathtaking views of the mountains. Diana's Baths is a series of cascading waterfalls, just minutes from Cathedral Ledge.
You can also hop on the vintage Conway Scenic Railroad for an old fashioned train ride through New Hampshire. Click here for the various train ride options. You can even go on a moose safari in North Conway.
Where to stay in North Conway: The Buttonwood Inn, Residence Inn by Marriott, Darby Field Inn, North Conway Grand Hotel
Where to eat in North Conway: Table + Tonic Farm Bistro, Ledge's Restaurant, Chef's Bistro, Vito Marcello's Italian Bistro, Delaney's Hole in the Wall
How far back to Boston: 2:40
I hope you've enjoyed my 10 days in New Hampshire itinerary. If you'd like to take some other amazing US road trips on the East Coast, here are some of my other travel guides and resources:
If you'd like to road trip for 10 days in New Hampshire pin it for later.