Need some destination inspiration for a trip to Italy? You've come to the right place.
This is the ultimate Italy bucket list. It covers the 130+ best things to do, see, and experience in Italy. I created it based on my many vacations in this dreamy country.
Indeed, Italy is one of my favorite countries, a dream destination I return to time and time again. Italy has Europe's richest and most ancient culture.
After all, Italy is the cradle of European civilization — founded by the Roman Empire and embellished by the Roman Catholic Church.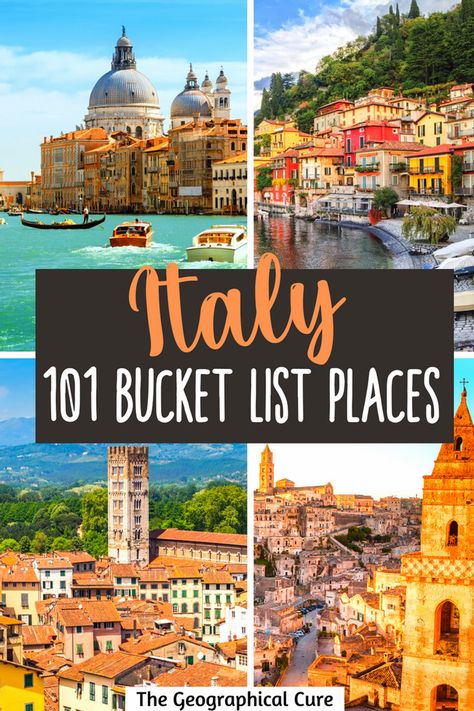 As you explore Italy, you're confronted with some of the world's most iconic monuments — Roman ruins, UNESCO sites, Renaissance masterpieces, and elegantly preserved medieval villages and palazzos.
But you'll also find jaw dropping landscapes and magical seaside hamlets.
In this Italy travel guide, I take you on a tour of 100+ of Italy's must visit destinations and must have experiences. If you want to enjoy your own slice of La Dolce Vita, read on and decide what to put on your Italy bucket list.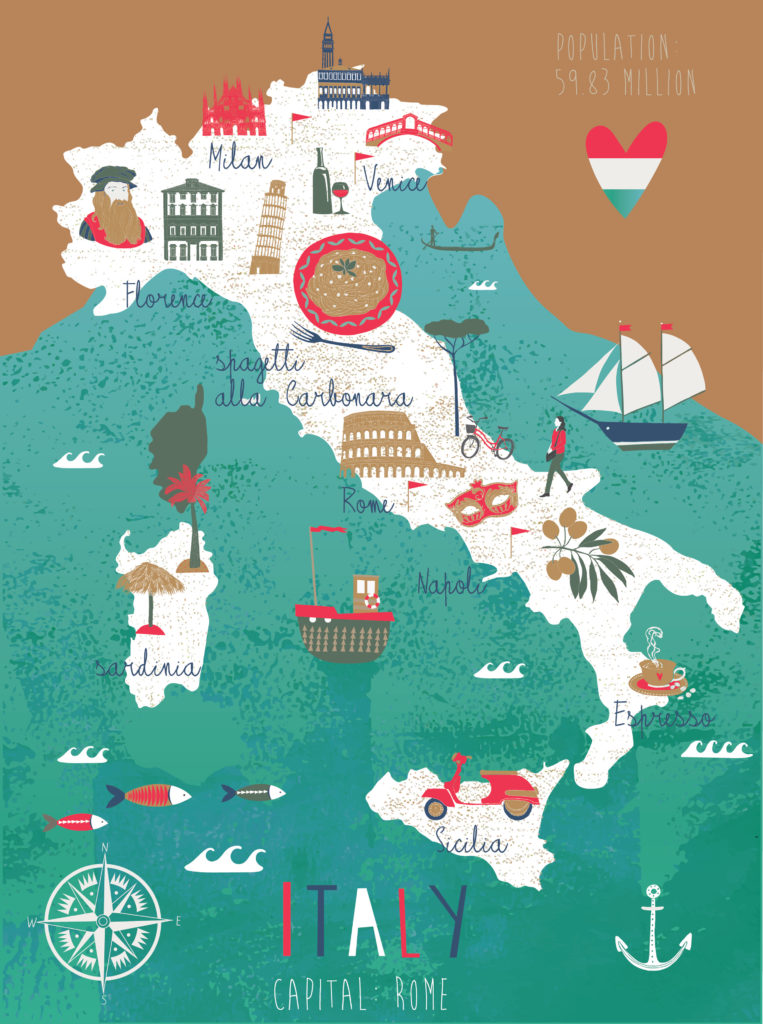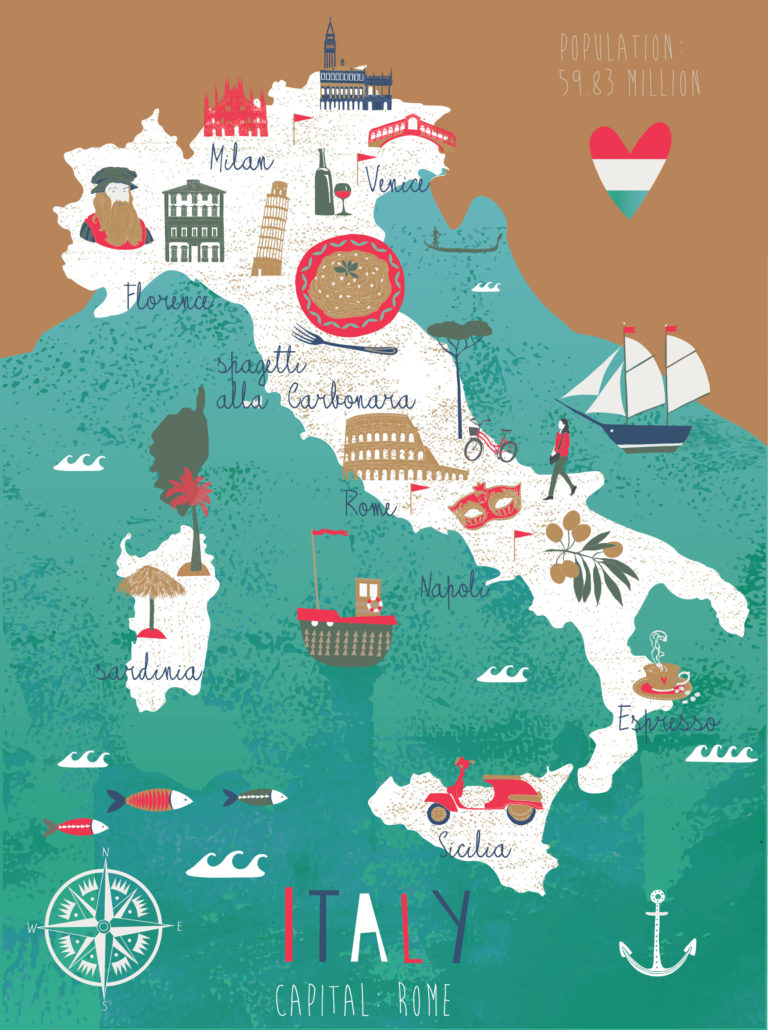 Epic Italy Bucket List
I've separated my Italy bucket list by region and major city (Florence, Milan, Rome, and Venice). Hopefully, this guide will help you plan your next trip to Italy or create your own Italy itinerary.
1. Florence: Best Things To Do In Florence
Florence is an overwhelmingly beautiful city, the "Cradle of the Renaissance." With the best Medieval and Renaissance art in Europe, Florence is a veritable art lovers paradise.
Florence is also a city that's alive, sensual, and romantic. You can be seduced by Botticelli and awed by Michelangelo, in a time tunnel experience.
Not surprisingly, Florence's entire historic center is a designated UNESCO World Heritage site. Florence is effectively an open air museum with stunning art and architecture at every turn.
READ: Must See Sites in Florence
Don't leave Florence without …
✔ Seeing Michelangelo's monumental David, the world's most famous statue, at the Accademia Gallery
✔ Admiring Botticelli paintings in the world renowned Uffizi Gallery, including the iconic Birth of Venus
✔ Admiring Fra Angelico's delicate early Renaissance frescos in San Marco Monastery
✔ Hiking up to San Miniato al Monte for the best view of Florence
✔ Paying homage to Michelangelo in the Basilica of Santa Croce and enjoying one of the greatest assemblages of paintings, sculptures, and funereal tombs in existence
READ: Best Day Trips From Florence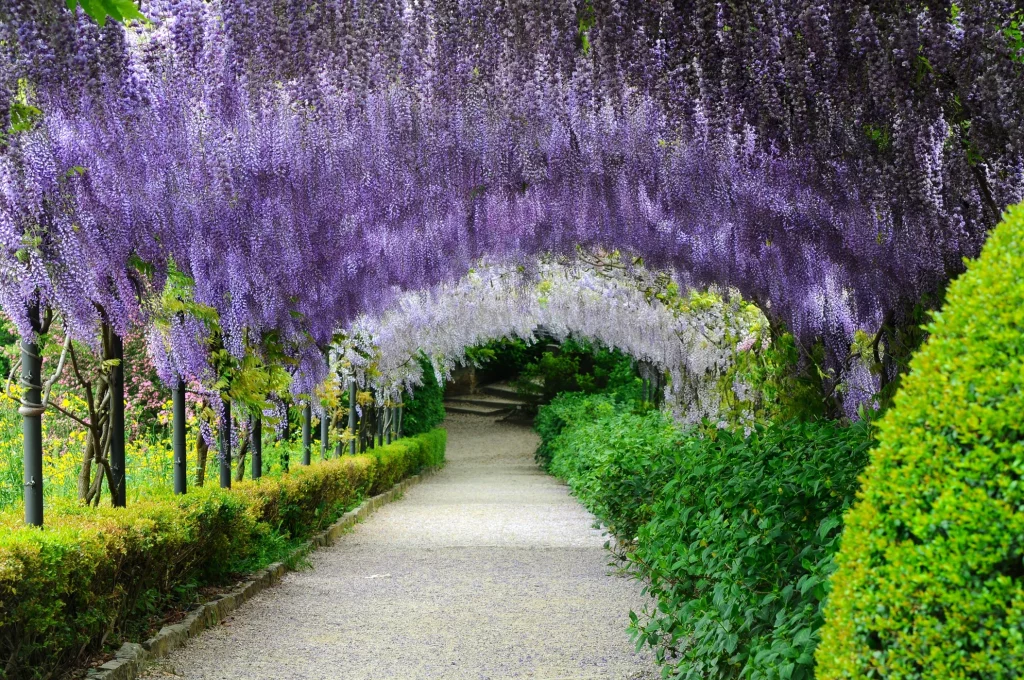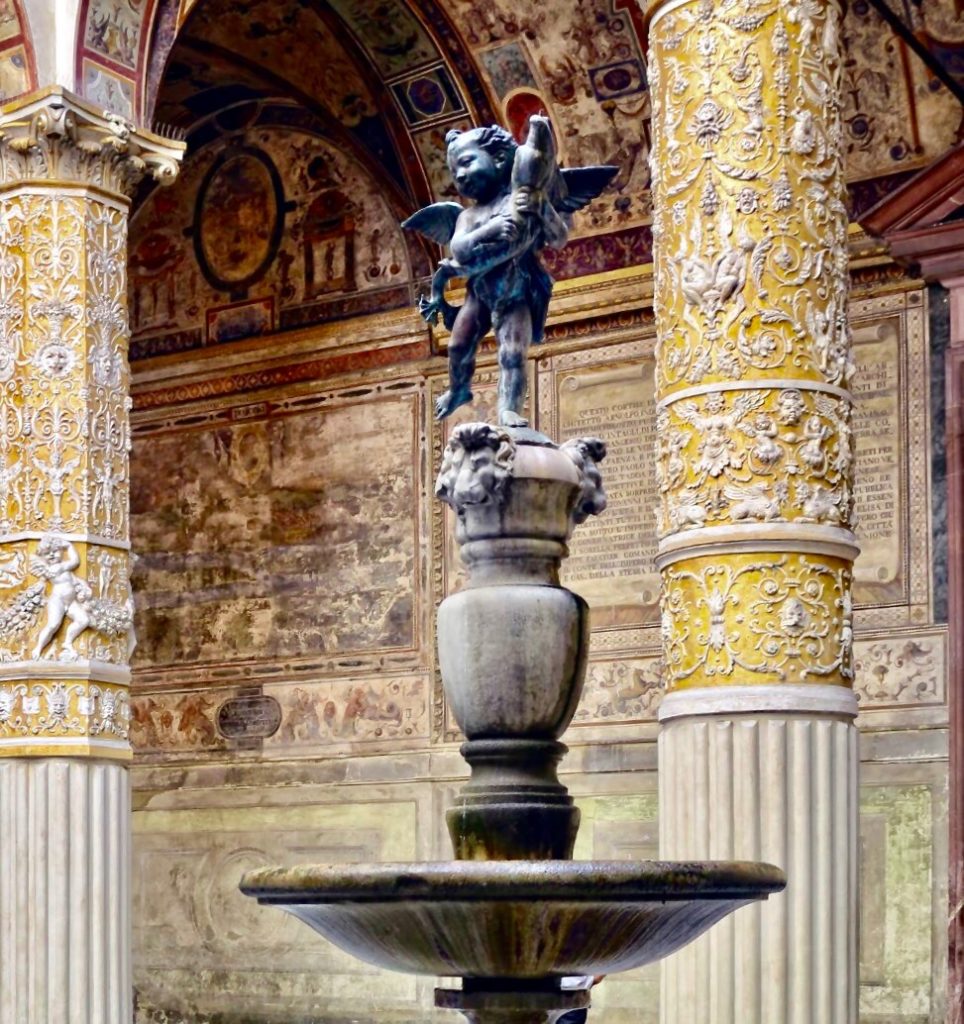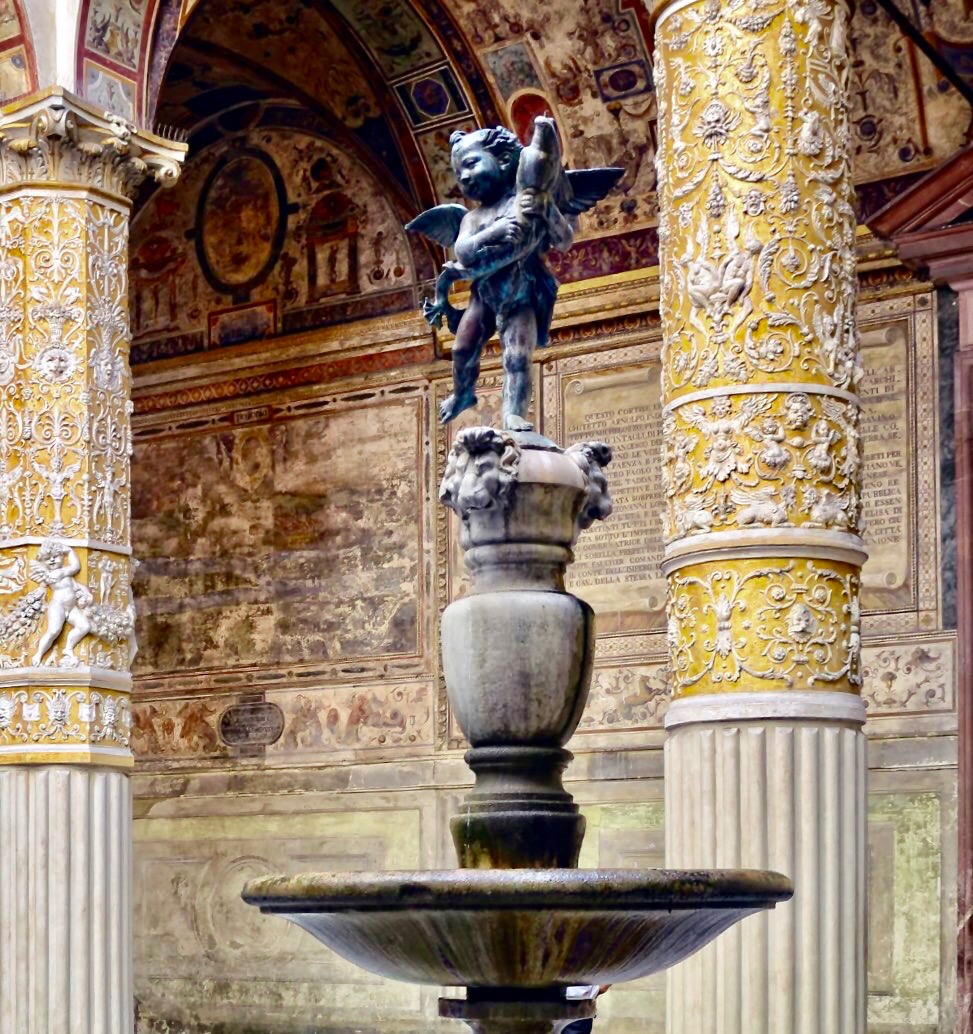 ✔ Following the Michelangelo Trail in Florence and walking in the artist's footsteps
✔ Visiting the Medici Chapels with Florence's most Michelangelo sculptures
✔ Admiring the Giorgio Vasari frescos in the grand Hall of the Five Hundred in Palazzo Vecchio
✔ Inspecting the statutes of the Piazza della Signoria, Florence's outdoor public art gallery
✔ Visiting the Bargello Museum to see world famous Renaissance sculptures by Michelangelo, Donatello, Verrocchio, Bernini, Cellini, and Giambologna
✔ Walking across and shopping on the iconic Ponte Vecchio
✔ Visiting the three glamorous palaces of the Medici dynasty: the Medici-Riccardi Palace, the Pitti Palace, and the Palazzo Vecchio
READ: Free Things To Do in Florence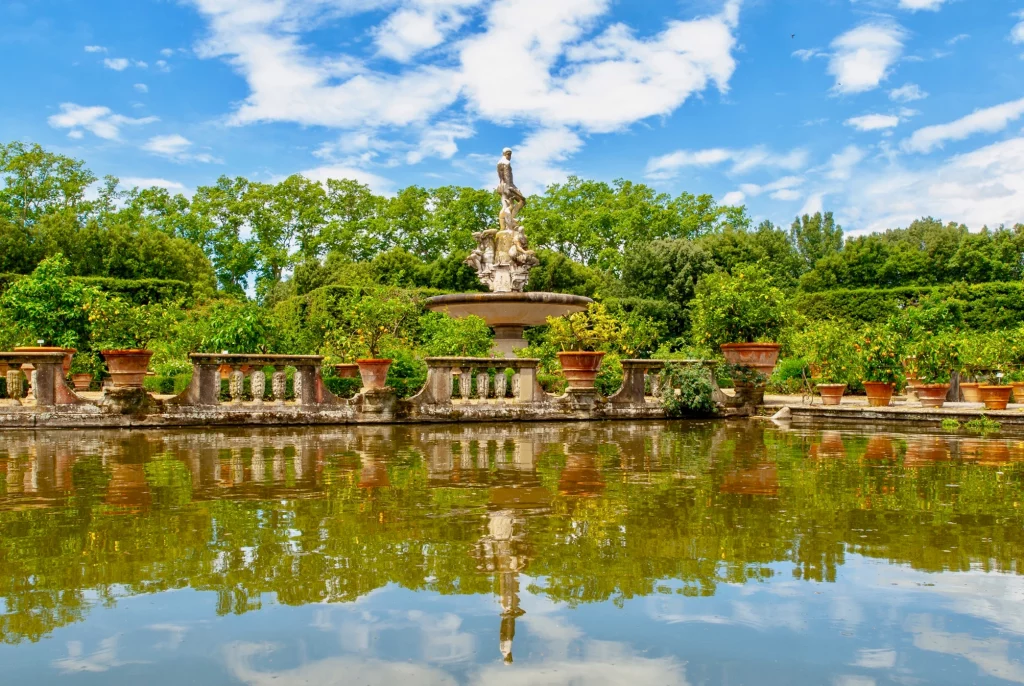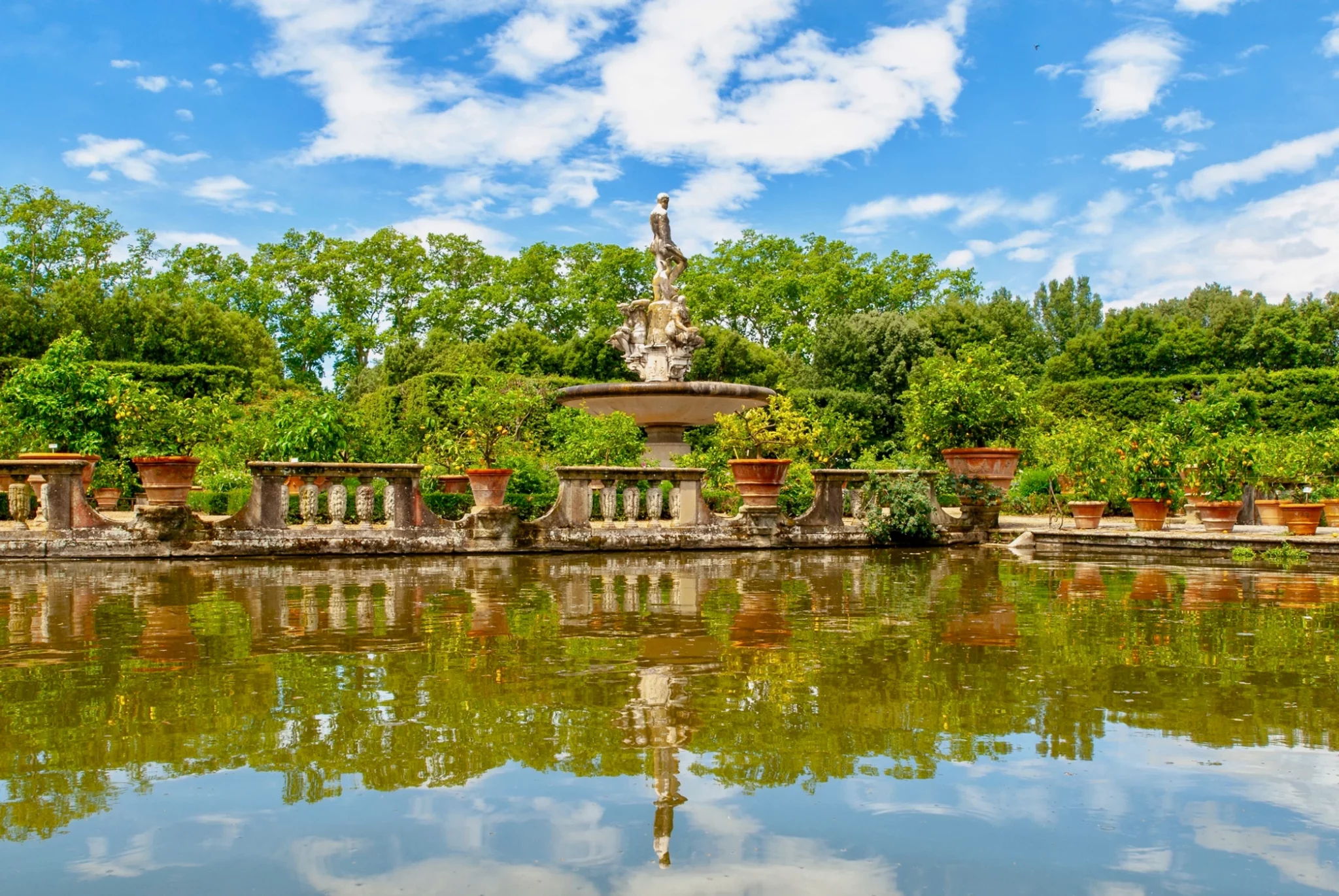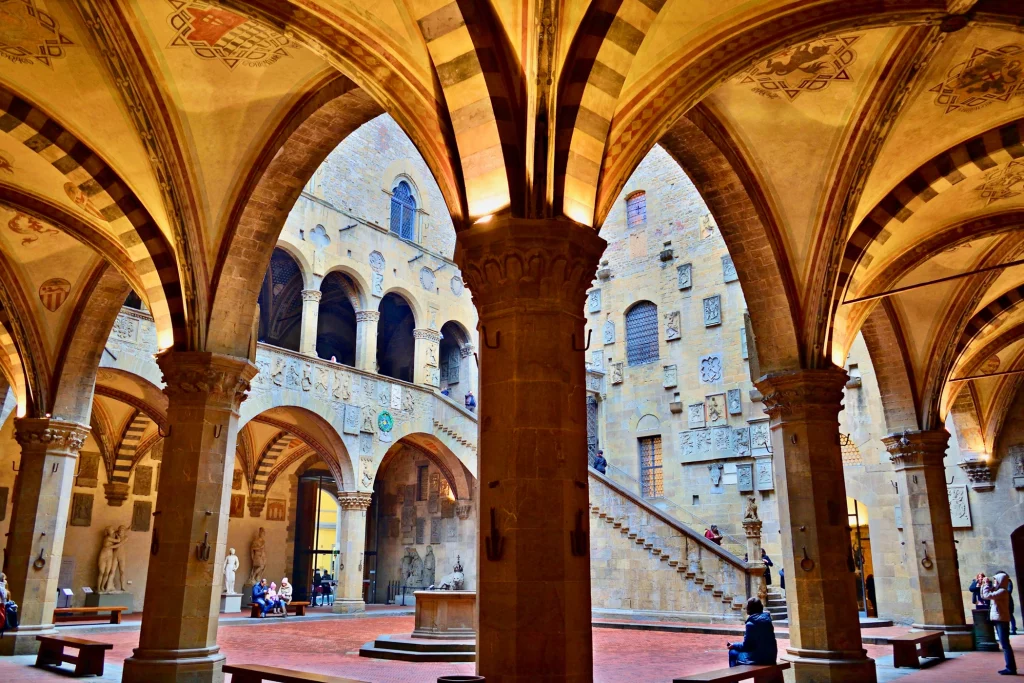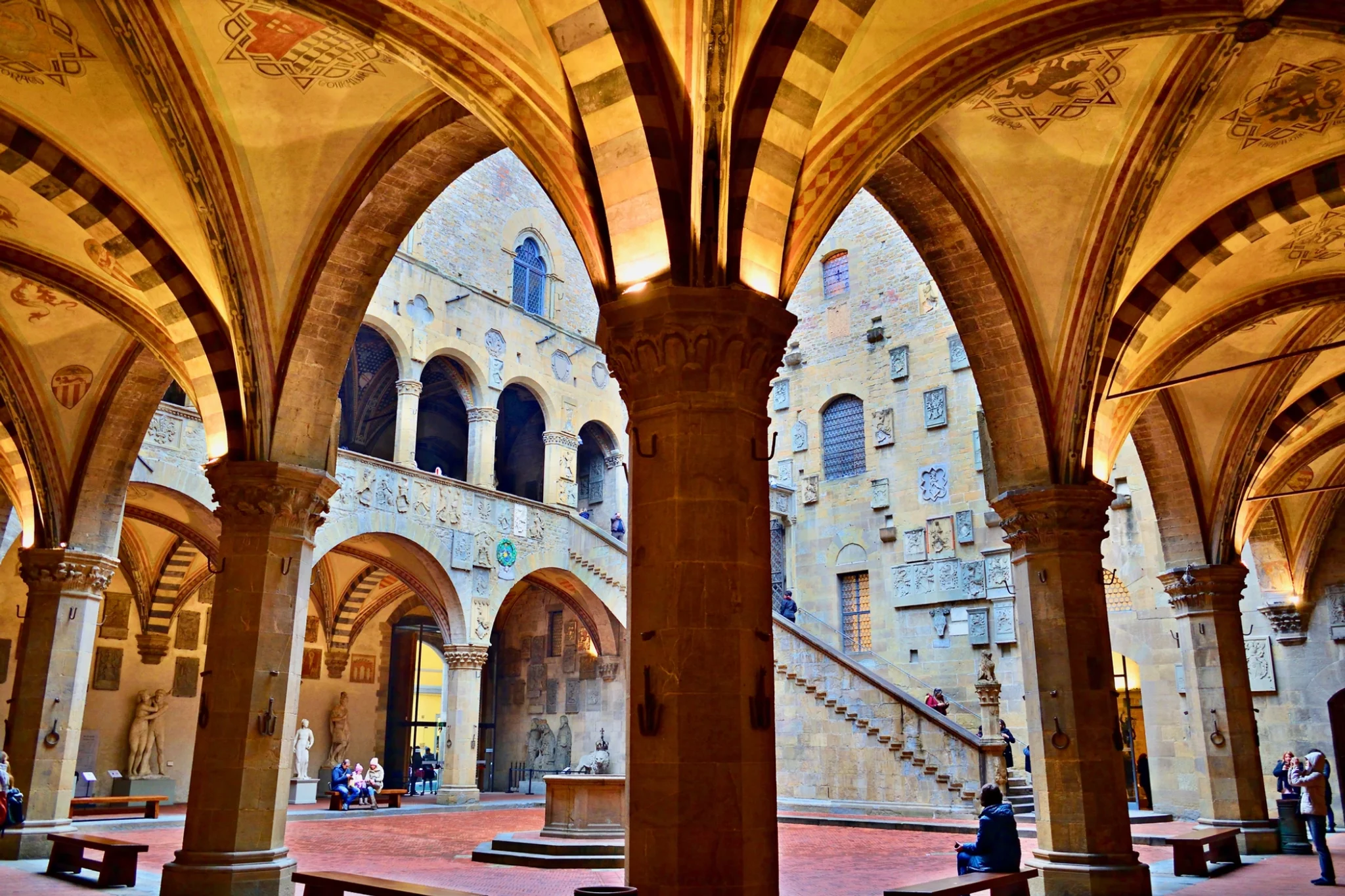 ✔ Climbing Brunelleschi's dome for magnificent city views
✔ Plopping down in a pew to look up and admire The Last Judgment fresco in the Baptistery
✔ Gazing at the stunning Pietro da Cortona ceiling frescos in the Palatine Gallery of the Pitti Palace
✔ Strolling in the lovely Boboli Gardens and admiring the fountains and statuary
✔ Walking under the Wisteria Tunnel in the Bardini Gardens
✔ Strolling through the Oltrarno neighborhood on the other side of the Arno River
READ: Hidden Gems in Florence
2. Milan: Best Things To Do in Milan
Stylish Milan is an amazing destination in northern Italy. It should definitely be on your Italy bucket list.
Milan is a vibrant and exciting modern city, the thriving finance and fashion capitol of Italy. It's not "an industrial city," as the uninitiated claim.
Milan has personality, combining old world charm and modern "bright lights, big city" flair in compelling fashion. You can't help but be dazzled by Milan's architecture, historic sites, iconic art, and culinary specialities. Milan has some of the greatest artistic treasures of the Renaissance.
READ: Top Attractions In Milan
Don't leave Milan without …
✔ Walking on the rooftop terrace of the Duomo, Milan's Gothic fantasia, at sunset
✔ Seeing Leonardo da Vinci's iconic The Last Supper in Santa Maria delle Grazie
✔ Following the Leonardo da Vinci Trail and walking in the artist's footsteps
✔ Admiring fantastic art in the Pinacoteca di Brera, one of Europe's most underrated museums
✔ Having a cocktail or dinner in the Navigli, Milan's trendy canal district
✔ Sipping an apertivo in Leonardo da Vinci's own vineyard
READ: All The Last Supper Paintings from Renaissance Italy
3. Northern Italy: Best Things To Do In Northern Italy
The northern region of Italy is known locally as Il Nord or Settentrione. It consists of eight separate regions – Peidmont, Liguria, Aosta Valley, Veneto, Emilia-Romagna, Lombardy, Friuli-Venezia Giulia, and Trentino-Alto.
This region of Italy is simply bursting with Italy bucket list destinations — epic landscapes, beautiful towns, and historic landmarks waiting to be explored.
READ: 1 Week Road Trip Itinerary From Venice To Milan
Don't leave Northern Italy without …
✔ Climbing the turrets of the crusader-era castle, Rocca Scaligera Castle, in Sirmione
✔ Admiring the world's best Byzantine mosaics in Ravenna
✔ Standing on Juliet's Balcony in fair Verona
✔ Gazing in awe at Verona's Roman Arena, an amazing well-preserved colosseum
READ: Complete Guide to Finding Mosaics in Ravenna
✔ Even better, catching an opera in the Verona's Arena during the summer opera festival
✔ Walking under the romantic covered porticos of Bologna
✔ Climbing Bologna's Leaning Tower, the Asinelli Tower, for views
✔ Admiring architecture in Bologna's stunning Piazza Maggiore
✔ Indulging in "tagliatelle al ragu" in Italy's gastronomic city of Bologna
✔ Go truffle hunting in the Bologna Apennines Mountains
✔ Riding up to the top of the Mole Antonelliania in Turin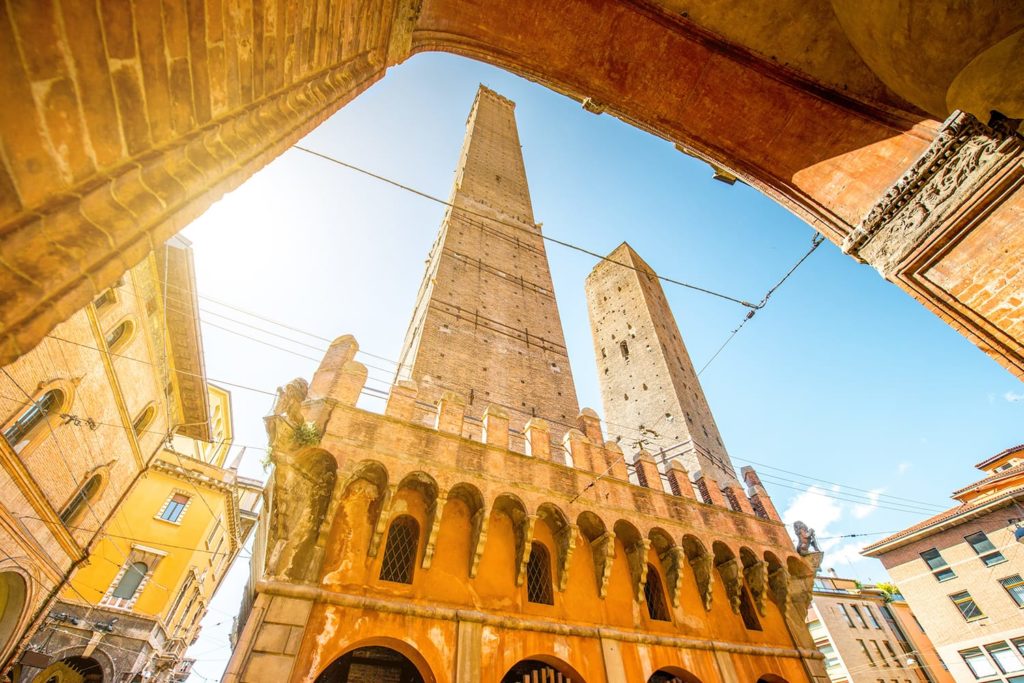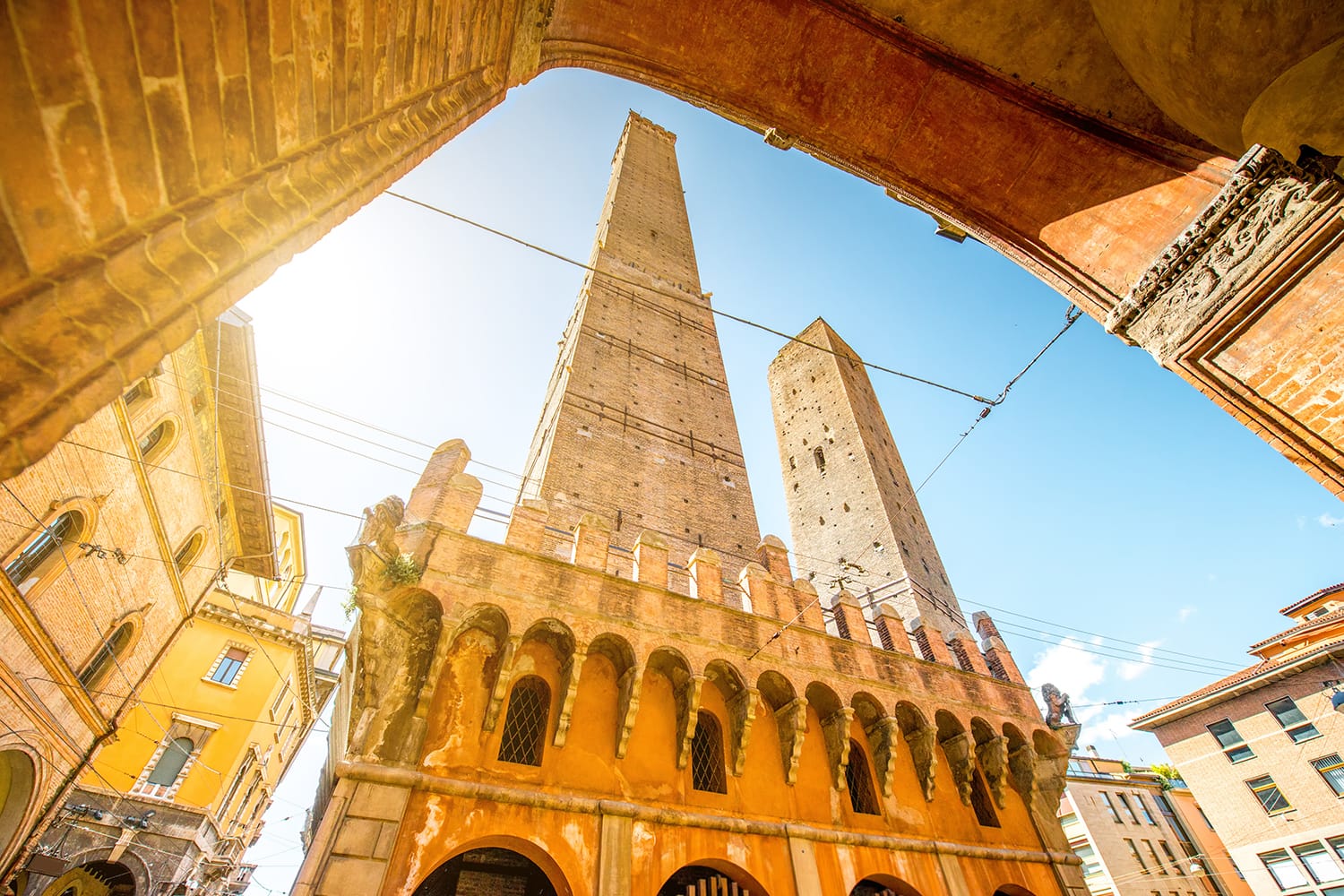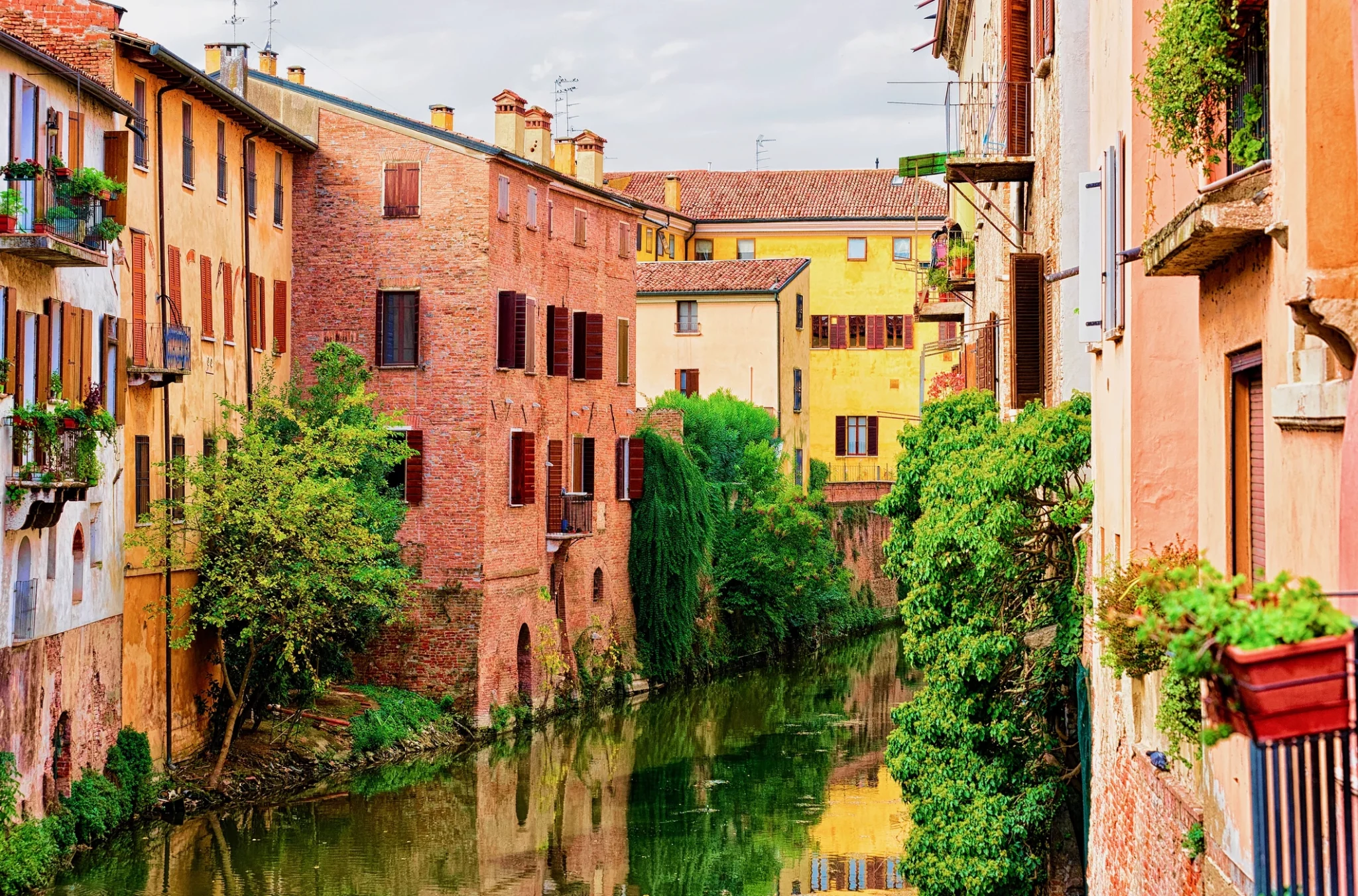 ✔ Eating pecorino cheese and prosciutto in the cute pink town of Parma, which is decorated with frescos by the Renaissance artist Correggio
✔ Boat riding in the Italian Lake District
✔ Exploring Lake Como's adorable villages: Bellagio, Varenna, and Menaggio
✔ Visiting the Borromean Islands in Lake Maggiore, known as Italy's Garden of Eden
✔ Exploring Renaissance monuments in the secret and stunning town of Mantua
READ: Most Beautiful Towns in Italy
4. Rome: Best Things To Do in Rome
Endlessly inspiring and ethereal, Rome is one everyone's Italy bucket list. Rome is the magical mecca of carbs and ancient architecture.
It's a showcase of Western civilization. You'll find dazzling palace museums, ancient ruins, Renaissance monuments, and historic landmarks.
Rome also has world class museums. You'll find stellar art from the Renaissance and Baroque eras, including works by such luminaries as Michelangelo, Raphael, Bernini, and Caravaggio.
READ: 3 Day Itinerary for Rome
Don't leave Rome without …
✔ Taking the Imperial ruins tour: Colosseum | Roman Forum | Palatine Hill
✔ Visiting the Vatican Museums, one of the world's most outstanding art collections
✔ Admiring Michelangelo frescos in the famed Sistine Chapel
✔ Climbing the dome of St. Peter's Basilica for the classic view of the Bernini-designed St. Peter's Square
✔ Visiting the magnificent Borghese Gallery, Rome's best in situ museum with magnificent sculptures by Bernini
✔ Following the trail of Caravaggio, the Baroque period's great painter
✔ Following the trail of Bernini, the Baroque period's great sculptor
✔ Visiting Rome's secret palaces, with their glamorous Halls of Mirrors, to feel like an aristocrat and see in situ art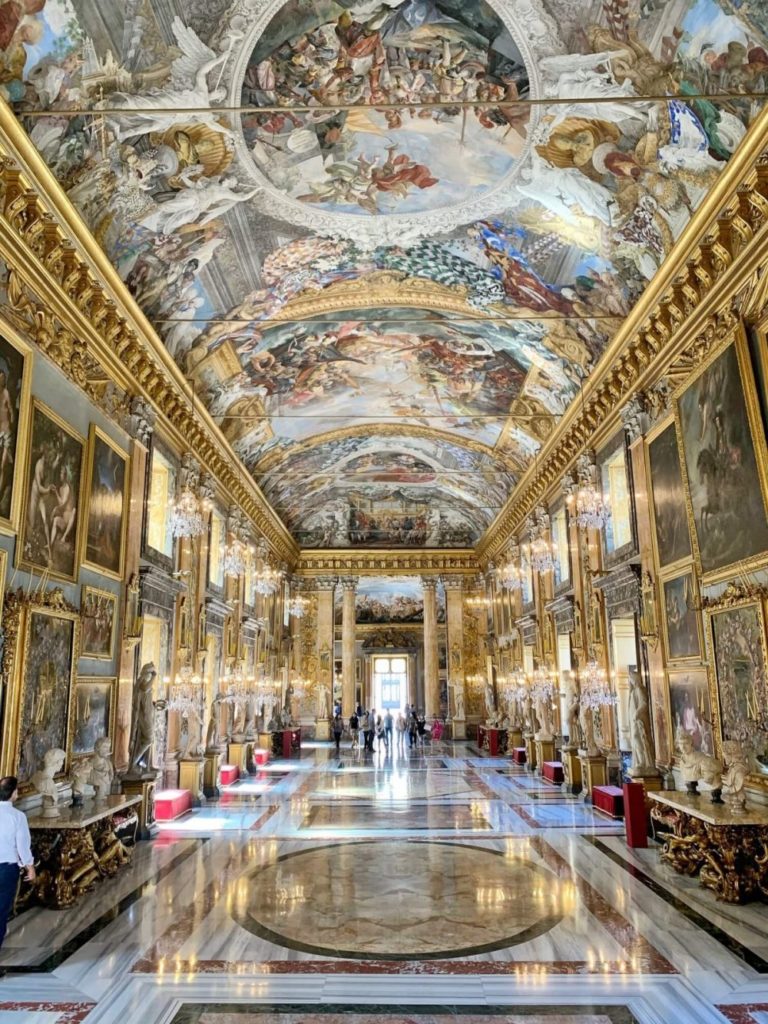 ✔ Channeling your own badass gladiator on an underground Colosseum tour
✔ Putting your hard hat on and exploring the ruins of Nero's Golden House, Domus Aurea
✔ Wandering through Trastevere, Rome's most atmospheric neighborhood
✔ Wandering through Monti, Rome's authentic hipster neighborhood
✔ Admiring the fantastical Art Nouveau architecture in the Coppede neighborhood
✔ Exploring Rome's Mercato di Tesstaccio, a bustling place where local chefs vie elbow to elbow for the best food and produce
✔ Dining at the Rome Cavalieri Hotel and getting a free private tour of its outstanding art collection.
✔ Admiring secret and romantic Raphael frescos in the Villa Farnesina
✔ Admiring ancient Pompeiian-style frescos in the House of Augustus, Rome's first emperor
✔ Touring the Capuchin Crypt, Rome's own bone chapel
READ: Hidden Gems in Rome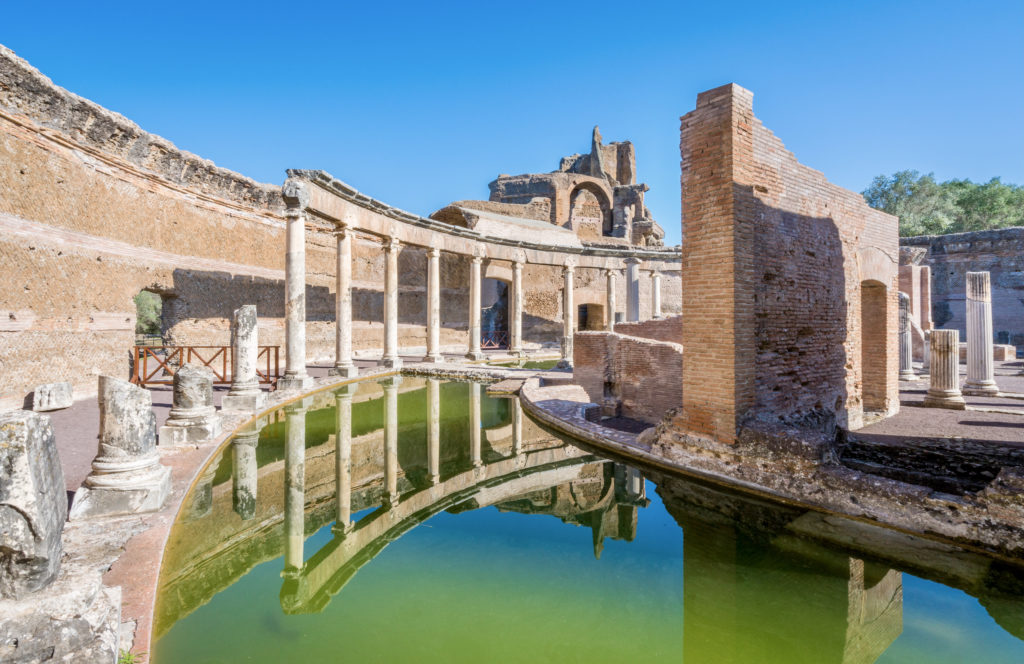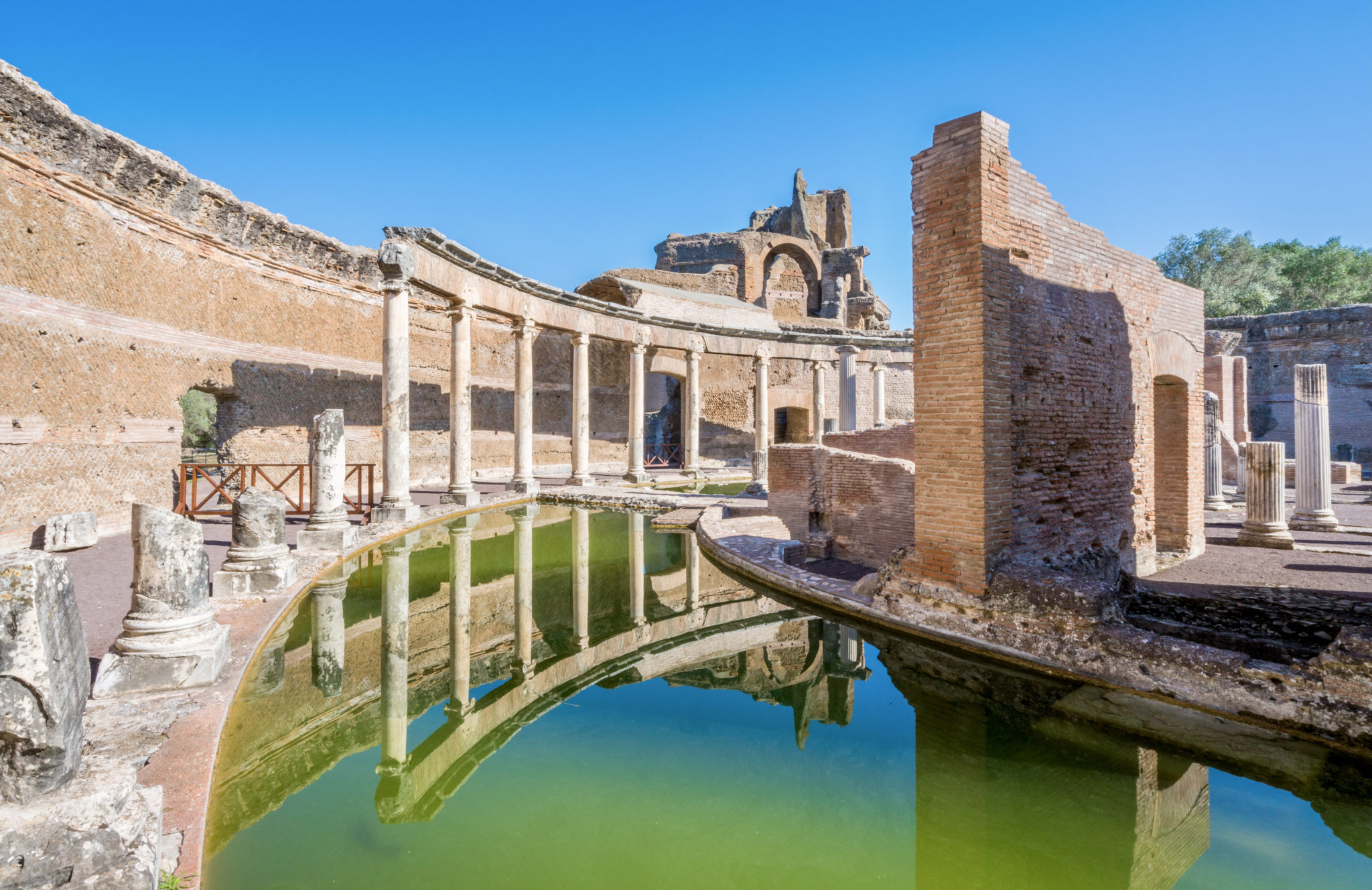 ✔ Visiting the theatrical Venetian-style apartments of an Italian Princess at the Palazzo Colonna
✔ Go underground and see an ancient pagan chapel in the Basilica of San Clemente
✔ Day Tripping to Tivoli to see two UNESCO sites: Villa d'Este (Renaissance mansion with amazing fountains) and Hadrian's Villa (evocative ruins for ruin lusters)
✔ Day tripping to Tarquinia to see its Etruscan necropolis with frescos from the 5th century B.C.
5. Southern Italy: Best Things To Do In Southern Italy
Southern Italy is a vast region that contains the provinces of Abruzzo, Apulia, Basilicata, Campania, Calabria, Molise and Sicily.
Southern Italy has some absolutely magnificent offerings including beautiful stretches of dramatic coastline, picture perfect beaches, charming coastal islands, and myriad historic cities and towns. The best known regions are the gorgeous Amalfi Coast and the Cinque Terre.
Don't leave Southern Italy without …
✔ Visiting the Ruins of Pompeii, Italy's most famous archaeological site, and learning how everyday Romans once lived
✔ Staying in a cave hotel in Matera
✔ Visiting the cluster of cave dwellings carved into cliffs in Matera
✔ Exploring the beehive "trulli" homes of Alberobello in Puglia
✔ Driving the stunning Amalfi Coast, the road of a "1000 bends"
✔ Visiting the magnificent UNESCO-listed Royal Palace of Caserta in Naples
✔ Exploring one of the world's best archaeological museums in Naples
✔ Climbing up the fairytale hilltop aerie of Civita di Bagnoregio
READ: 35+ Historic Landmarks in Italy
✔ Exploring a mysterious fortress, the Castel del Monte, in Puglia
✔ Sailing into the Blue Grotto on the island of Capri
✔ Hiking the incredibly picturesque Path of the Gods on the Amalfi Coast
✔ Eating delicious food with sweeping views in pastel perfect and glitzy Positano
✔ Hiking (or swimming) between the picturesque villages of Cinque Terre
✔ Visiting medieval Lecce, the entrancing "Florence of Southern Italy"
6. Tuscany: Best Things To Do In Tuscany
There's nowhere more romantic in Italy than the stunning bucket list region of Tuscany. Tuscany is like a landscape painting. It's a must visit bucket list destination in Italy.
Tuscany has cypress-lined roads, golden wheat fields, and medieval hilltop towns. Tuscany offers the quintessential Italian village experience, complete with fine wine and delectable food.
Tuscany boasts some of the world's best cathedrals, palaces, museums, and landscapes. It's celebrated for its Gothic and Renaissance art. Tuscany is considered the birthplace of one of mankind's greatest adventures, the Italian Renaissance.
READ: 10 Day Itinerary for Tuscany
Don't leave Tuscany without …
✔ Climbing the wonky Leaning Tower in Pisa and exploring the magnificent Field of Miracles in Pisa
✔ Having a spritz on one of Europe's most beautiful medieval squares, the Piazza del Campo in Siena
✔ Getting cultured in Arezzo, an underrated medieval town in Tuscany with Piero della Francesca frescos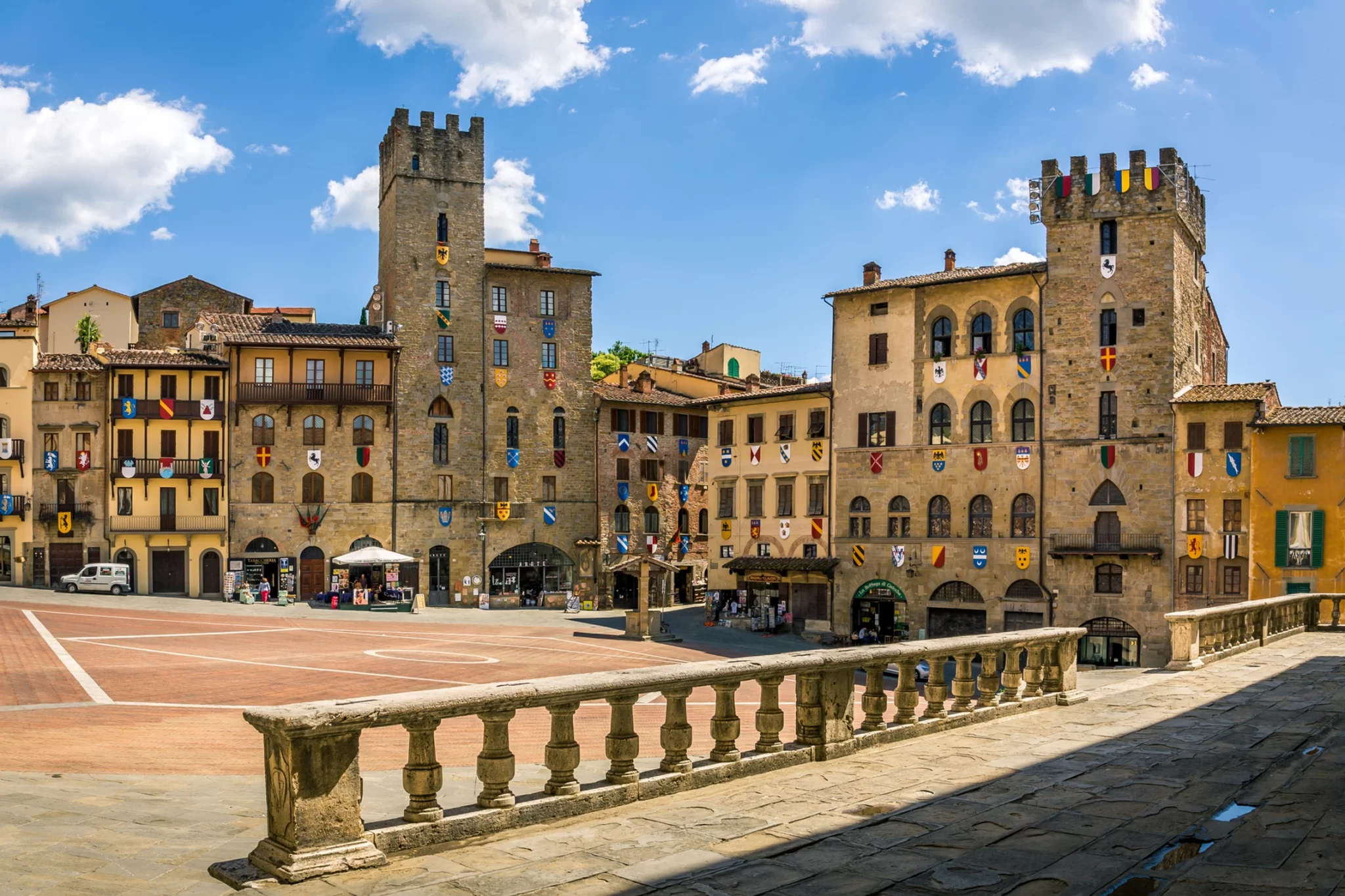 ✔ Going "Under the Tuscan Sun" in the charming hill town of Cortona
✔ Visiting the stunning Siena Cathedral Complex and the prized Piccolomini Library
✔ Soaking up the sweeping panoramic views from the Facciatone Viewing Terrace of Siena Cathedral
✔ Attending the "Palio," a frenetic horse racing festival in Siena
✔ Seeing one of Italy's most famous fresco cycles, The Allegory of Good and Bad Government, in Siena's Palazzo Pubblico
✔ Wrapping yourself in pastel Renaissance buildings in the UNESCO town of Pienza
✔ Sipping ruby red Vino Nobile at a wine cellar in medieval Montepulciano
✔ Relaxing in the Terme di Saturnia, a group of blue hued cascading natural springs
READ: Must See Sites in Pisa
✔ Exploring the UNESCO-listed spiky towers of San Gimignano, the "Medieval Manhattan"
✔ Viewing the Black Death frescos in San Gimignano's Chapel of Saint Fina
✔ Exploring Etruscan and Roman ruins in medieval Volterra
✔ Having a gelato in Lucca's splendid Piazza dell' Anfiteatro and walking the intact city walls
✔ Nabbing the classic photo of cypress-laden Tuscany outside Asciano
✔ Visiting the tiny encircled hilltop town of Monteriggioni, which looks like a postcard
✔ Sipping Brunello wine at Montalcino's trendy Drogeria Franci
✔ Driving the classic Val d'Orcia wine route in Tuscany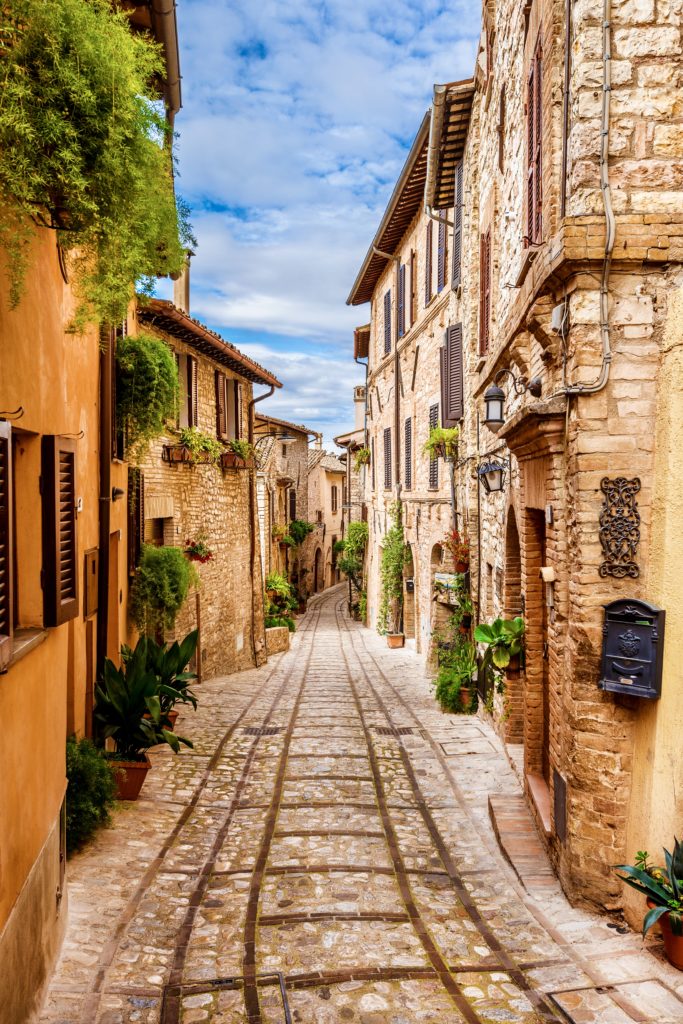 7. Umbria: Best Things To Do In Umbria
Umbria isn't just a second rate Tuscany. No, this less touristy region is filled with gorgeous hill towns, art treasures, and magnificent cathedrals. Umbrian landscapes are verdant, with a picturesque blend of olive groves, vineyards, and forests.
Don't leave Umbria without …
✔ Admiring the extravagantly colored facade of Orvieto Cathedral, one of Italy's most beautiful churches
✔ Shopping for ceramics in the delightful town of Orvieto
✔ Making a pilgrimage to the Basilica of St. Francis in Assisi
✔ Strolling the magnificent Corso Vannucci in Perugia
✔ Visiting a sunflower field, in full bloom between mid-June and early August
✔ Channeling your inner Renaissance courtier at the palace of the Duke da Montefeltro in Urbino
✔ Visiting the pink and honey colored town of Spello, with masterpieces by Pinturicchio in the Baglioini Chapel
✔ Watching the Race of the Candles in medieval Gubbio
✔ Visiting Deruta, a town famed for its yellow, orange, and blue ceramics
✔ Exploring Etruscan and Roman ruins in the lovely hill town of Spoleto
READ: Guide to The Most Beautiful Chapels In Italy
8. Venice: Best Things To Do In Venice
Venice is truly unique and on everyone's Italy bucket list. It's one of the world's most beautiful and captivating cities, a natural movie set. No other place looks quite like it.
Venice is a medieval city built on water that shouldn't exist in real life. There's something for everyone in Venice — world class museums, gondola and vaporetto rides, dreamy frescos, canal-side dining, and tasty chiccetti.
Don't leave Venice without …
✔ Riding a gondola through the tiny canals of Venice
✔ Learning to row a gondola with Row Venice
✔ Nibbling on delicious chicchetti in Cannaregio, Venice's historic Jewish Quarter
✔ Admiring the amazing Tintoretto frescos in the Scuola Grande di San Rocco
READ: Must See Sites Along the Grand Canal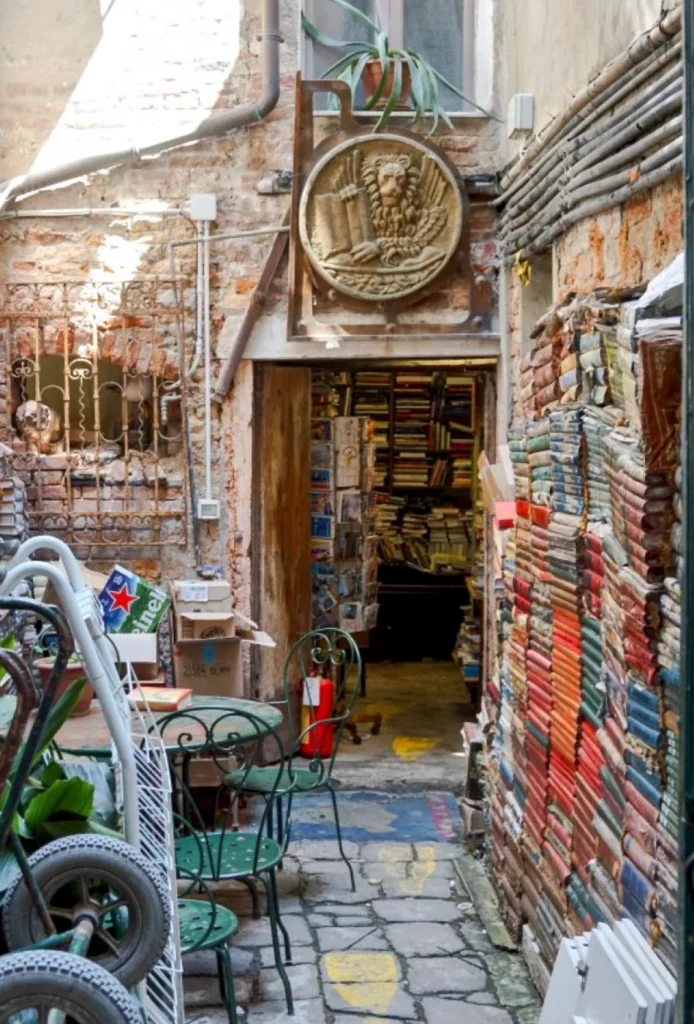 ✔ Riding a vaporetto down the Grand Canal to see Venice's best sites
✔ Seeing the world's most famous drawing, Leonardo da Vinci's Vitruvian Man, at the Accademia
✔ Having a spritz at the Gritti Terrace on the Grand Canal
✔ Admiring paintings from modern art's Golden Age at the Peggy Guggenheim Museum, the outrageous collection of an outrageous woman
✔ Admiring ancient Byzantine mosaics in the over-the-top St. Mark's Basilica
✔ Getting hopelessly lost in the maze of Venice's tiny cobbled lanes and canals
✔ Attending Carnival in Venice, the annual late February festival where everyone dons costumes and elaborate masks
✔ Day tripping to Padua to see the sublime Scrovegni Chapel, created by Giotto, the greatest painter of the 14th century
✔ Taking the vaporetto to Venice's lagoon islands: Murano, Burano, and Torcello
9. Sicily: Best Things To Do in Sicily
No Italy bucket list is complete with exploring the magnificent island of Sicily. Sicily is rich in history, culture, and food. It's one of Italy's most exotic regions, pure passion set amid wild beauty.
You can enjoy diverse landscapes — rocky volcanic coastlines, pristine beaches, and clifftop villages. Sicily will also dazzle you with ancient ruins, artistic treasures, Baroque architecture, and Italy's most exotic street markets.
Don't leave Sicily without …
✔ Admiring the Arab-Norman architecture of exotic Palermo
✔ Gazing in awe at 12th century mosaics in Palermo's Palatine Chapel
✔ Eating or shopping in Palermo's exotic street markets, which almost seem like Arab souks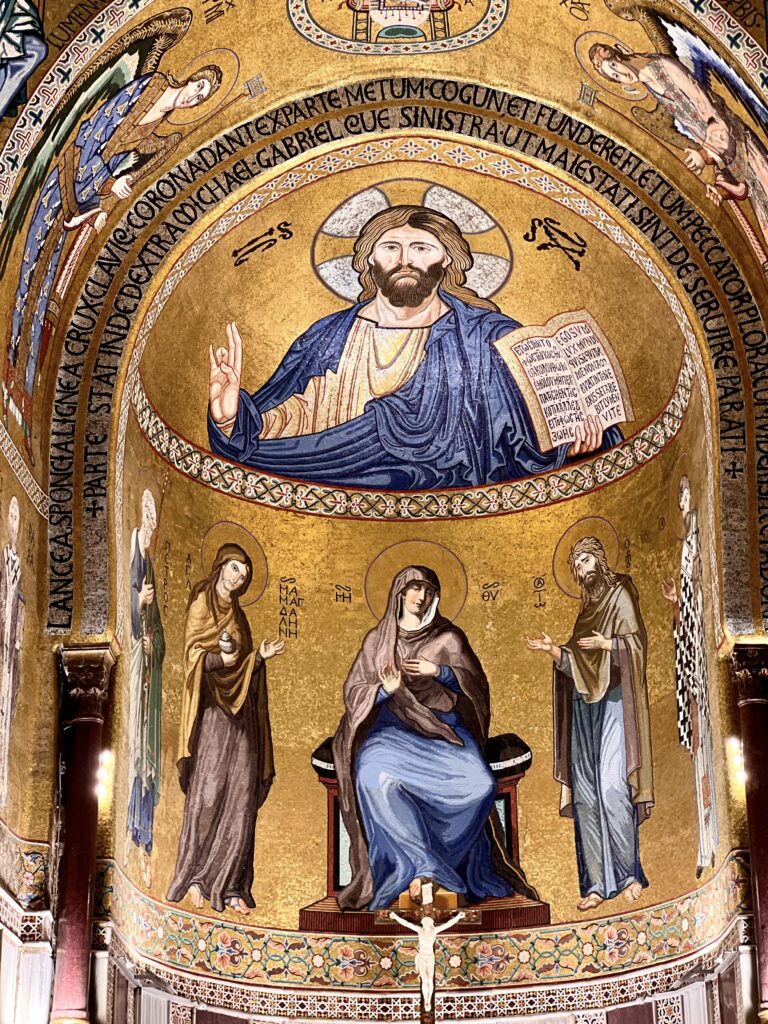 ✔ Day Tripping to Monreale Cathedral, a UNESCO-listed wonder
✔ Visiting the hilltop town of Erice and sampling the pastries of the Queen of Sicilian pastry, Maria Grammatico
✔ Visiting the ancient Elymian ruins of Segesta
✔ Admiring the world's best preserved Greek temples in the Valley of the Temples
✔ Gasping at the world's largest collection of ancient mosaics at the Villa Romana del Casale
✔ Visiting the Val di Noto, with the most beautiful late Baroque towns of Noto, Modica, and Catania
✔ Sample the chocolate in Modica, which has a cult-like status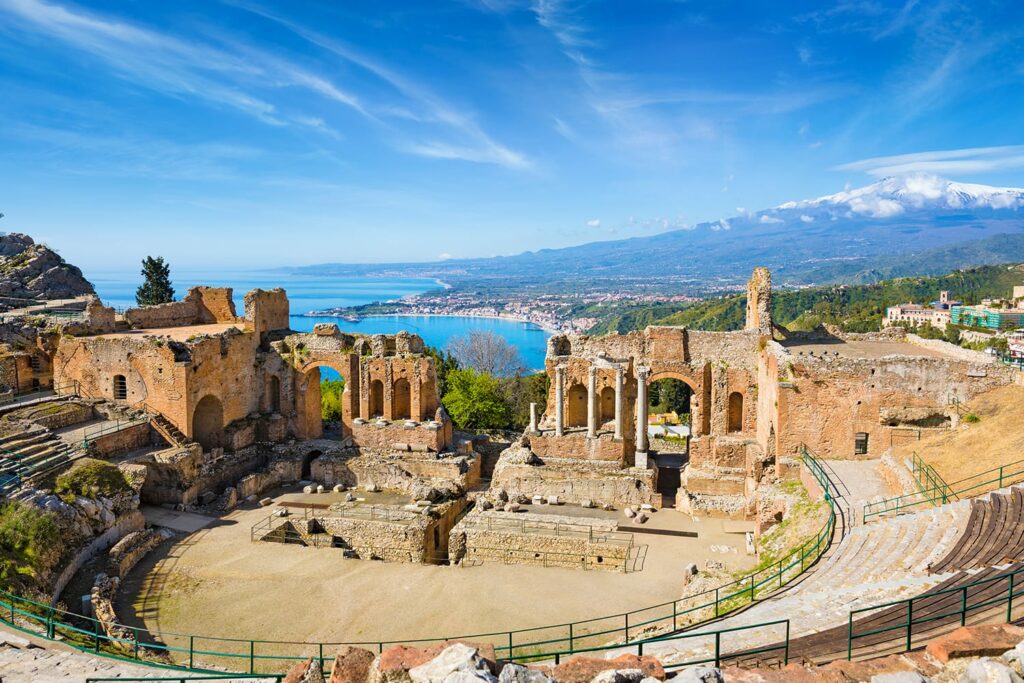 ✔ Taking in the views from the Greek Theater in Taormina, which may be Sicily's prettiest town
✔ Strolling through the cobbled lanes of Siracusa, where you'll also find a ancient Greek Theater and Roman Amphitheater
✔ Trying granita, Sicily's own version of an adult slushie
✔ Hiking craters at Mt. Etna, Europe's most active volcano
✔ Lounging on white sand beaches in pretty and immaculate Cefalu
✔ Lunching in the rollicking Fish Market in Catania
I hope this Italy bucket list has given you some destination inspiration for traveling to Italy. You may enjoy these other Italy travel guides and resources:
If you want to create your own Italy bucket list, pin it for later.