So you're planning a trip to Rome? Get ready to make the most of it with these practical and organizational tips!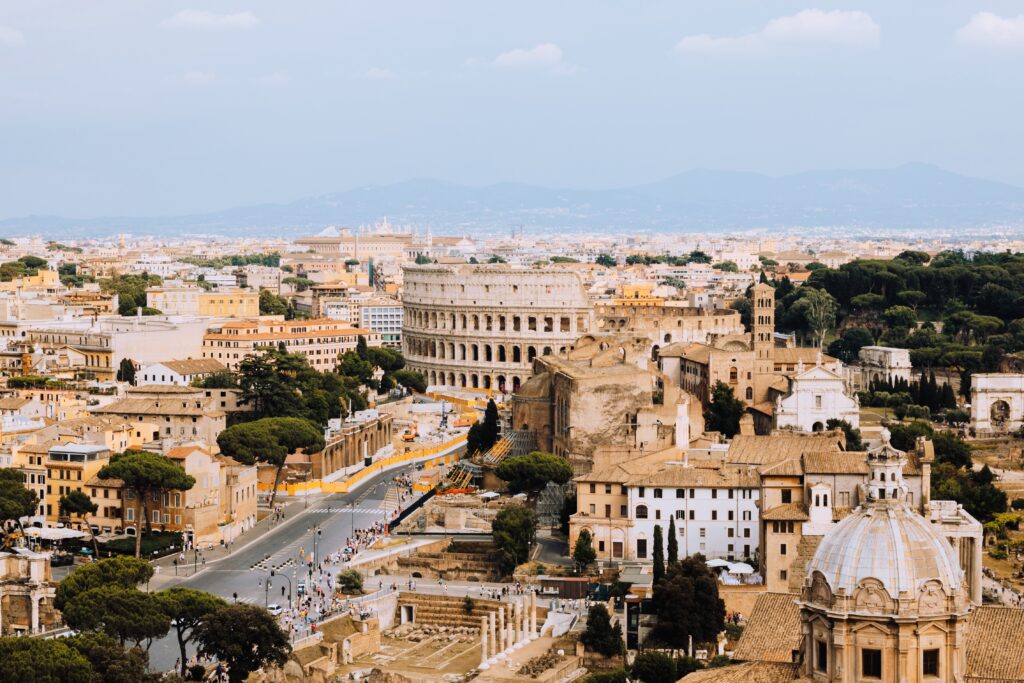 Rome is a city teeming with amazing attractions and activities. Honestly, it can seem overwhelming. But, with some proper planning, you can conquer it all.
However, a word of caution. Trying to wing it in Rome may lead to frustration and missed opportunities.
To ensure a smooth and fulfilling trip, you'll need to decide what to see, craft a well-structured itinerary, and pre-purchase tickets for popular attractions. With a solid roadmap in hand, you can make the most of your time and have an efficient visit to Rome.
How To Plan A Trip To Rome, 20+ Tips
Here are my top tips for planning a trip to Rome.
1. When To Start Planning Your Trip To Rome
If you're visiting in high season or shoulder season, you'll want to start planning your trip 3-6 months in advance, to ensure you score the requisite tickets, plane flights, hotels, etc.
If you're aiming to visit during the peak tourist season, which is the summer months, it's best to start planning and booking at least 6 months in advance. This is especially important for securing accommodations in popular areas and getting tickets to major attractions like the Vatican Museums and Colosseum.
It's possible to plan something relatively last minute, but only if you're going in the winter months.
2. How Long To Stay In Rome
The first step is to decide how much time you have for vacation and how much time you want to dedicate to Rome.
It's my view that you should plan to spend at least 3 days in Rome. 5 days would be better. But you may want to reserve time for day trips or another area of Italy.
The less time you have in Rome, the more organized you have to be. For more tips on this subject, check out my blog post on how many days to spend in Rome, with sample itineraries.
3. Decide When To Visit Rome
Now, let's consider the best time to visit Rome. I've experienced the city in all seasons. Each has its own advantages and drawbacks.
Avoid going in the summer. It can be scorching hot and incredibly crowded, especially with many American tourists. My last visit in summer made me not want to return.
For the most enjoyable experience, I recommend visiting during the shoulder seasons, either in the spring or fall. During these times, Rome is simply stunning. The weather is generally pleasant, and the tourist crowds tend to lessen (although not in September!).
A winter visit is completely doable. In my recent visit to Rome in February, I found the weather to be relatively mild, despite occasional chills.
I was lucky to have several sunny days. And even if it rained, there were plenty of indoor attractions and museums to explore.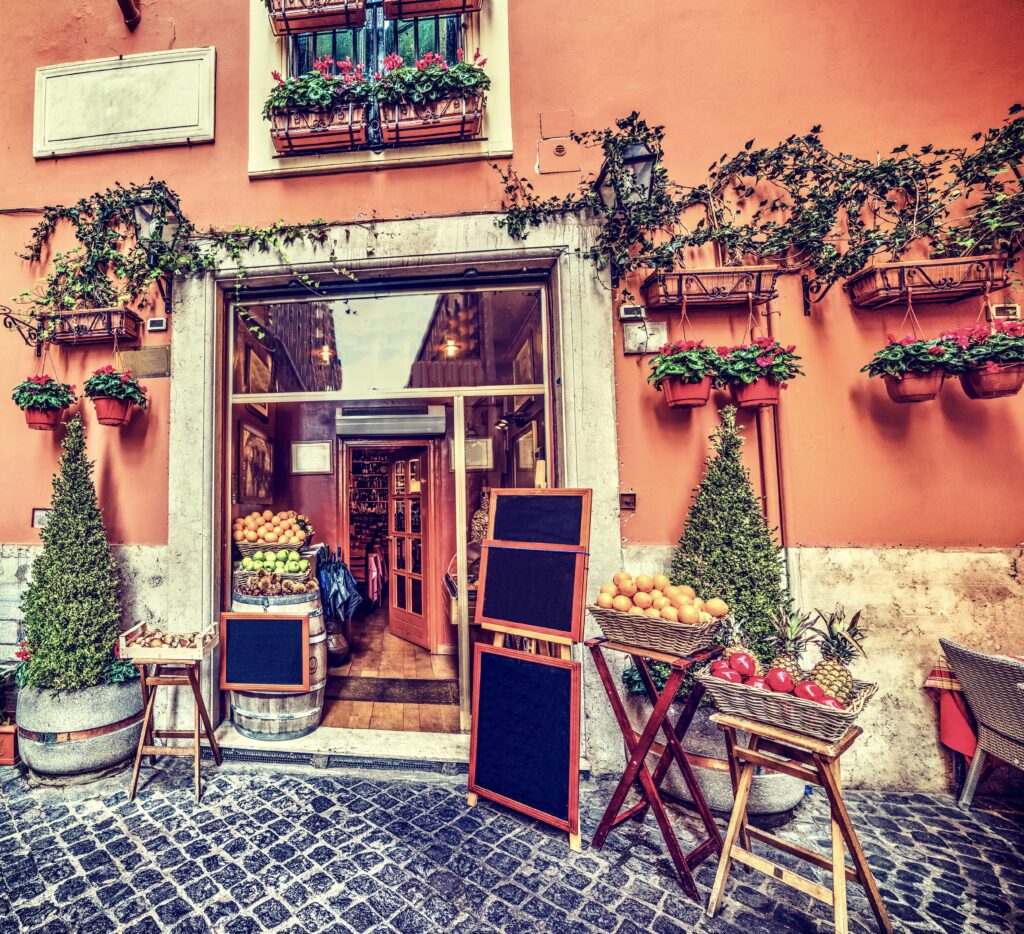 4. Do Some Research
After you've decided how many days you have in Rome, do some research. Listen to podcasts, collect information, and read guide books. This will help you plan your trip to Rome.
Virtual tours or videos are a great way to help you decide what to see. I've learned a lot from Smarthistory and from Darius Arya.
It's also a good idea to learn a few phrases in Italian. Many Romans, especially in the touristic areas, know English.
Still, they are polite and will appreciate the formalities being observed. Learn how to say:
Please — Porta favore
Thank you — Grazie
One espresso — un (OON) espresso
Hi/bye (informal) — Ciao
Good Morning — Buongiorno
Good evening — Buon sera
You can always practice Italian and your pronunciation on Duolingo.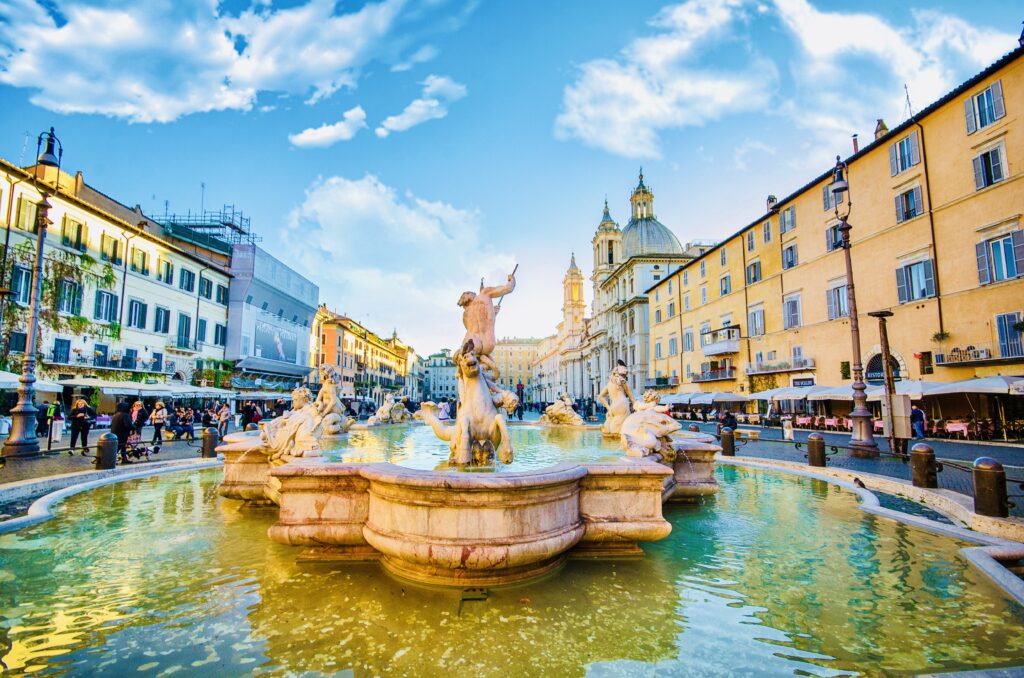 5. Decide What Attractions You Want To See
When you've finished your research, it's time to make a list of the things you want to see and do in Rome. Consult with your travel partners and draw it up.
To help you decide, I've written guides to many of the top attractions in Rome that you can consult:
If you're a foodie, you may want to take it one step further and decide what restaurants to go to. For many places (and certainly any place popular), you'll need to make advance reservations.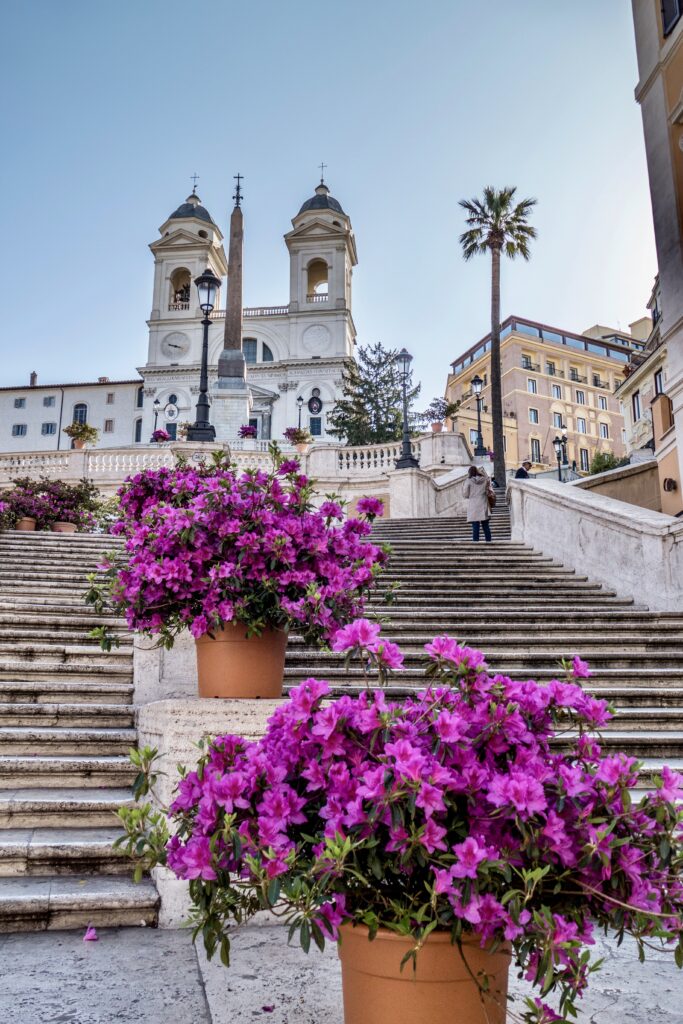 6. Beware Of Tourist Traps
For a city of its size, Rome doesn't have many tourist traps. Everything is the real McCoy.
Still, there are a few attractions that have hordes of people, pickpockets, scams, and vendors pestering you to buy tacky trinkets. So, if you are visiting places like the Spanish Steps or the Trevi Fountain, be vigilant.
7. Decide Where To Stay In Rome
When you've finished making your list of attractions, the next step to planning a trip to Rome is to decide where to stay. This will depend partly on your budget. It may be driven by what you've decided to see.
If you only have a few days, you may want to base yourself somewhere central, perhaps near the Colosseum or Pantheon. If you want the intimacy of a neighborhood and don't mind walking, consider staying in Trastevere or Monti.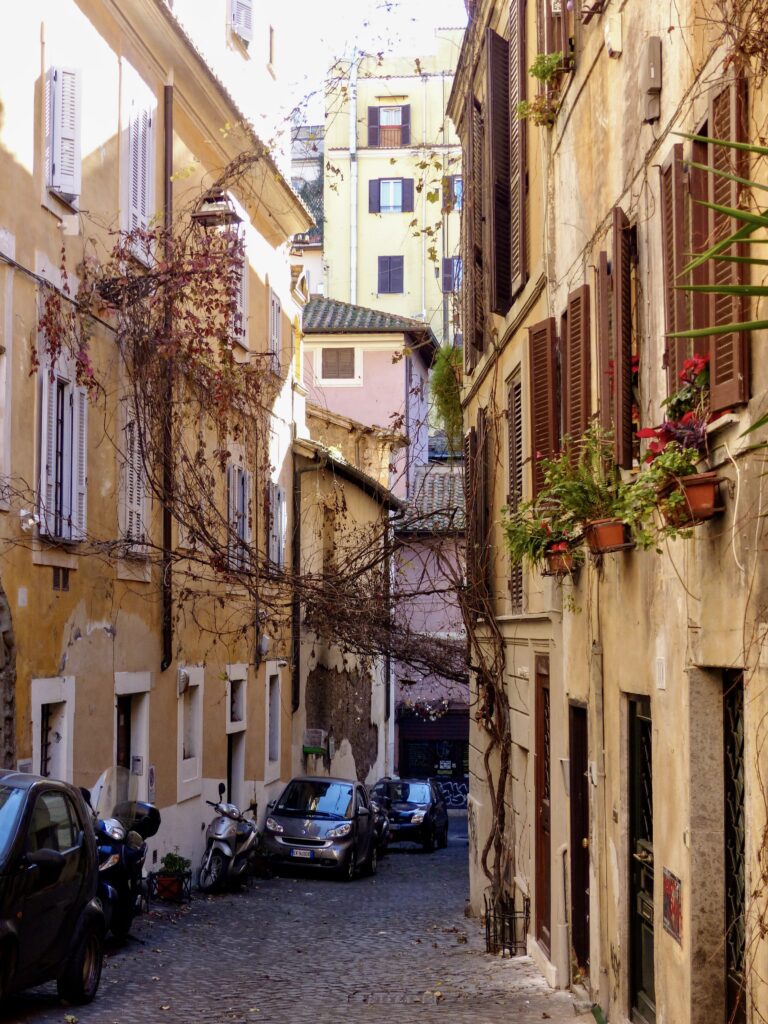 There are so very many hotels in Rome to choose from. Here are a few of my personal favorites:
I would physically write down the name and address of your accommodation on paper and keep it with you just in case your phone dies.
8. Find Out What's Open And When To Visit
A key part of planning a trip to Rome is knowing when X attraction is open. In Rome, most historic attractions are open on Monday. But the museums are not.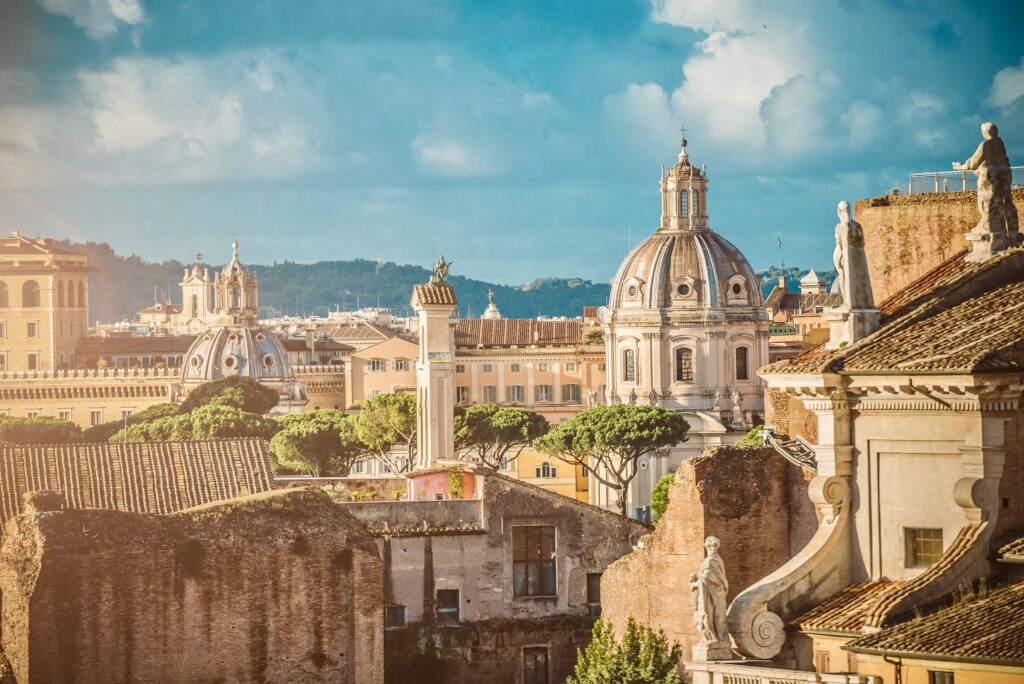 Check the opening hours. They may very greatly.
Some attractions and museums are open late one night a week. You could always use that opportunity to squeeze in another site if you're determined to maximize your sightseeing time.
There may also be a best time to visit X attraction. If you're an early bird, you can arrive before opening time and queue up, though I don't advise this at the Vatican Museums. You can also buy timed entry tickets (more on that below).
Opening hours may also vary by season, with longer hours in the summer and shorter hours in the winter. Many places are closed on Sundays.
9. Decide On Transportation
How will you get around Rome?
Walking is hands down the easiest and most affordable way to get around Rome.
It also offers the best opportunity to truly immerse yourself in the city, discover charming cafes, and stumble upon some Rome hidden gems. If you're a fan of walking, you could easily cover 10 miles a day.
Taxis are available in Rome, although sometimes they can be a bit tricky to catch. Most taxis accept credit cards, but some might prefer cash.
A taxi is available when the glowing green light on top is on. If the light is off, the taxi is taken.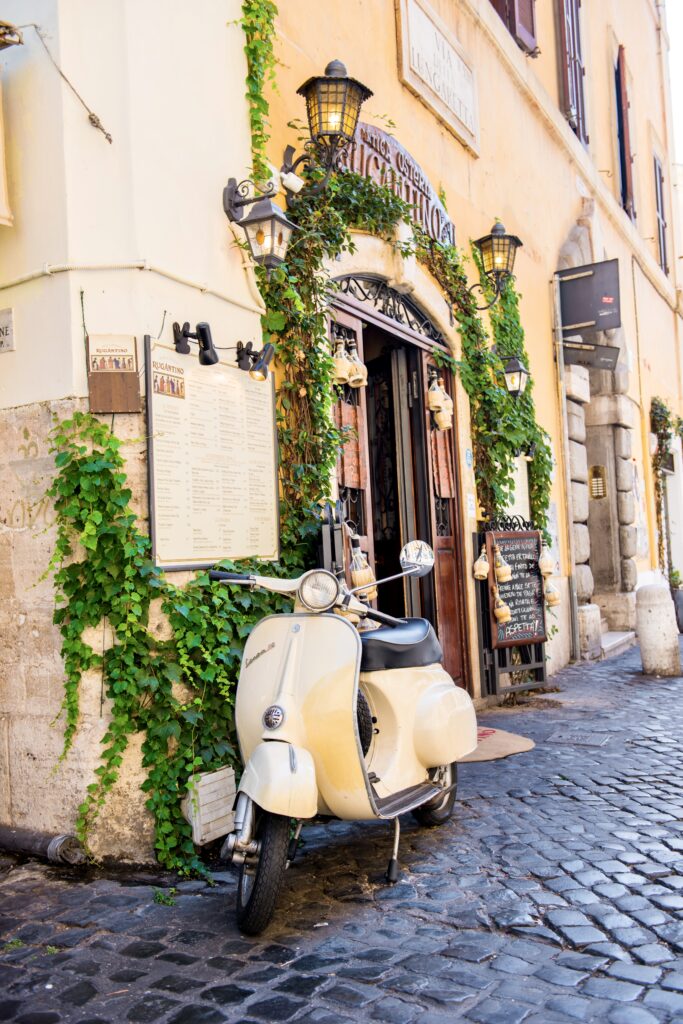 For a convenient sightseeing experience, you can opt for the hop-on-hop-off bus. Just make sure to check its designated stops and routes.
Feeling adventurous? Consider renting a Vespa or an electric scooter to zip around Rome. You can also take a golf cart tour or bike tour.
Scooters and bikes are incredibly popular and allow you to navigate the city quickly. Keep in mind there are designated lanes, and the minimum age for riding a scooter is 14.
Another option is the metro, although it's relatively limited with only three lines. Tickets can be easily purchased at the metro stations.
>>> Click here to book a guided vespa tour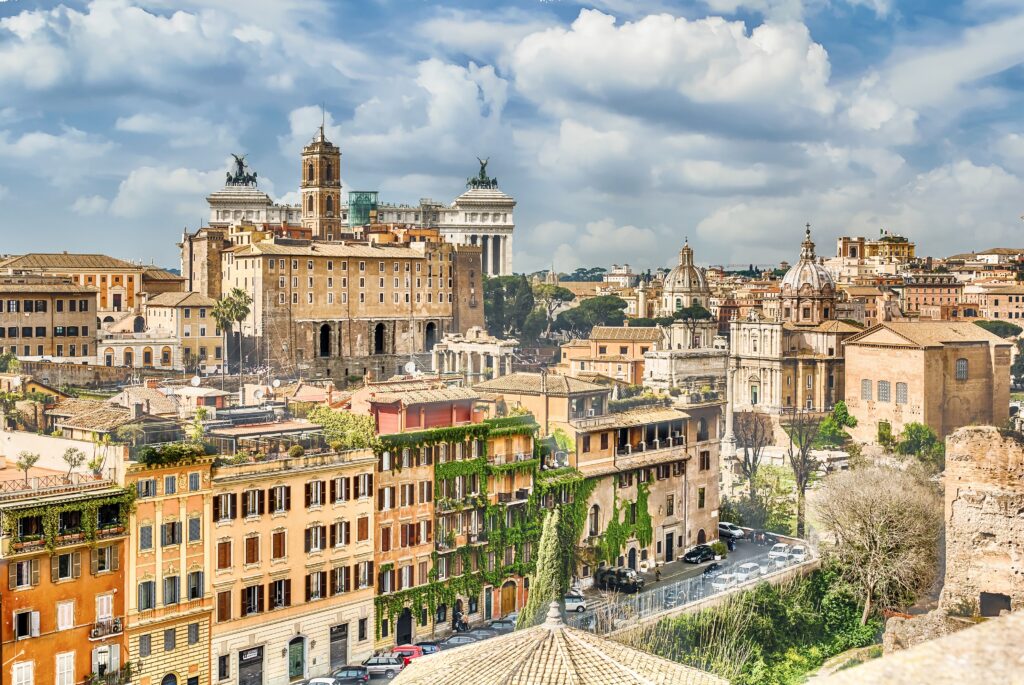 10. Plan How To Get From The Airport To Your Accommodation
You'll likely arrive in Leonardo da Vinci-Fuimicino Airport.
You can take a taxi stand to your accommodation. But I don't really recommend it. They may drive to rip you off. And the lines for taxis can be epically long.
The cost of a taxi ride to the city center is generally about 50 euros and takes approximately 45 minutes. But this varies a lot, depending on whether you get snagged in traffic.
To avoid a wait for a taxi and if you have a lot of baggage, you may want to book a private transfer to take you door to door to your hotel or Air Bnb. It's only slightly more expensive than a taxi and well worth it.
You can also take Uber, but it isn't really any cheaper than a taxi.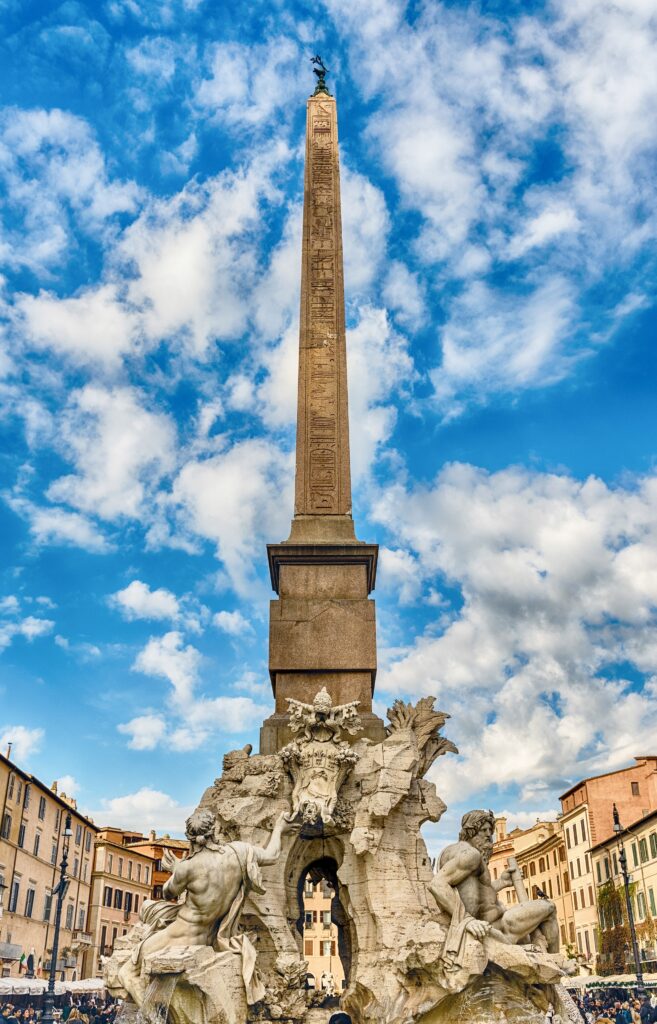 11. Plan Daily Itineraries
Once you've got the basics sorted, it's time to create your daily itineraries to make the most of your time in Rome.
This step is crucial when planning a trip to Rome. If you're a bit of a type A like me, consider making a spreadsheet with opening hours and all the details.
Sure, it might seem like overkill to some, but Rome is a city that rewards good planning. Your itinerary doesn't have to be super strict. It's more of a rough guide, not an hour-by-hour masterpiece.
For a typical day, aim to have one activity in the morning and another in the afternoon (though you might squeeze in two if they're smaller sites). Keep in mind that getting around Rome takes some time, especially if you're heading to Vatican City.
To save time, organize each half-day by geography. Grab a map of the city to help you with this part.
Choose sites that are close to each other and explore adjacent neighborhoods on the same day. This will minimize walking or transportation time. Make sure to map out how long it takes to walk or use public transport between each spot.
For example, you could divide your days into: (1) imperial ruins; (2) central Rome; (3) Vatican City; (4) Monti and the Spanish Steps.
You won't want to do the Vatican and the Colosseum on the same day, unless you're pressed for time or very ambitious. They're rather far apart and you may get attraction fatigue.
You should also figure out each evening, how long it takes to get to your destination from your accommodation and how you will get there the next day. You can also plan a self guided walking with your map and list of attractions.
To help you plan your own itinerary, you can check out my sample 1 day in Rome itineraries, 3 days in Rome itinerary, and 5 days in Rome itinerary.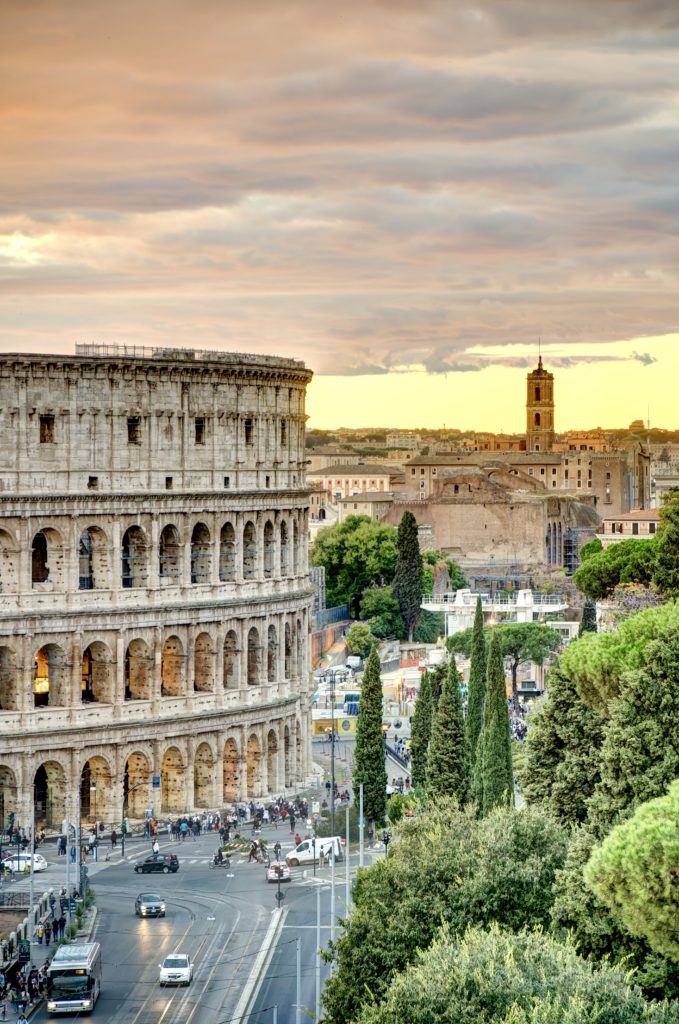 12. Skip The Line Tickets For Top Attractions
My #1 tip for planning a trip to Rome is to book skip the line tickets well in advance. Many of them are timed entry, i.e., you enter at a specific time at the top or bottom of the hour.
Nothing will improve the quality of your trip more than doing this simple thing. The further ahead you book them, the more choice of available time slots you'll have.
The last thing you want to do with your precious time in Rome is wait in line. And you will.
I see people do it on every visit, much to my astonishment. At popular attractions, you will wait even in winter. In summer, oh la la …
Here are the tickets you must book in advance: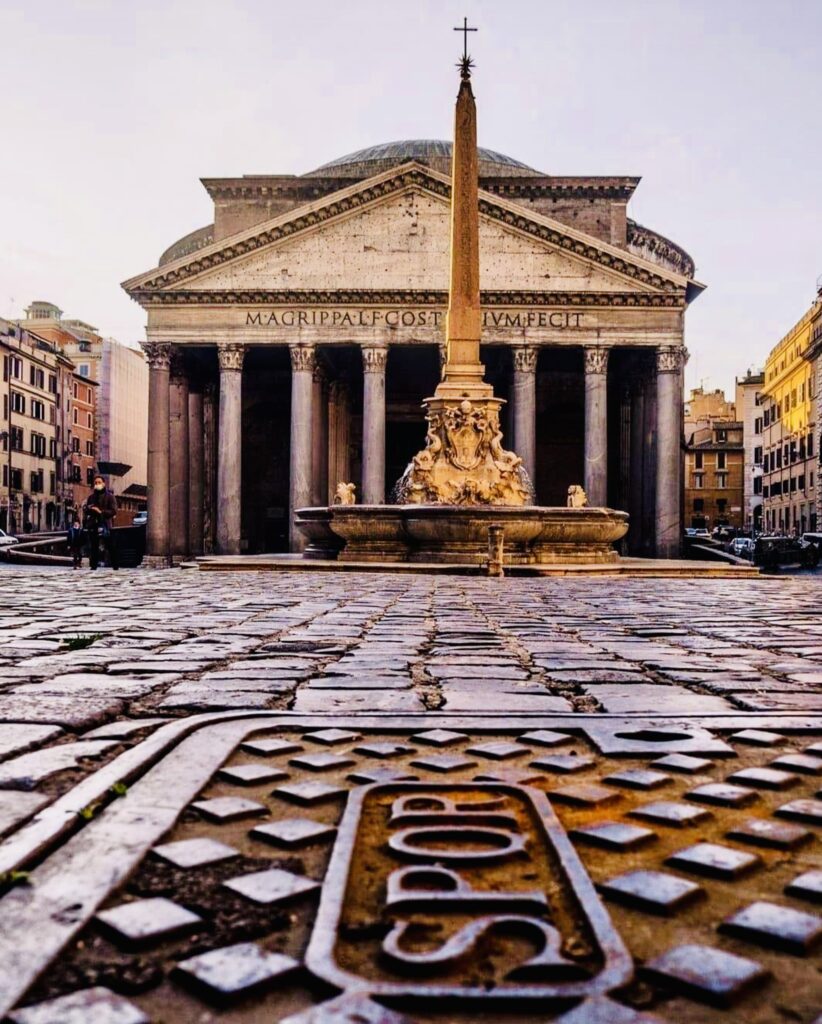 At these attractions and museums, there are usually two lines, one for people with tickets and one for people without tickets.
Be sure you get in the right line. The lines for people with tickets may also be broken down by the specific time on your ticket.
If you are going to the Vatican Museums, you should also plan your visit there. The Vatican is the one of the world's largest and most popular museum. There are miles of art and you can't see it all in one visit.
You may want to book a Vatican highlights tour. Or select certain wings of the museum to visit, depending on your taste in art.
For example, I love the Vatican Pinacoteca and the Raphael Rooms. But they aren't on most guided tours.
Another tip I often see is to go to the Vatican first thing in the morning. I think that's wrong.
That's when it's most crowded. Mid afternoon is a better bet. Another way to beat the crowds is to book an early bird tour or a night tour. (These will sell out too.)
For more tips and to help you choose what to see, check out my complete guide to the Vatican Museums.
St. Peter's Basilica is free to visit, but there are long security lines. If you want to visit, I would line up well before opening or plan to visit shortly before it closes at 7:00 pm.
You can pick up an audio guide at the entrance. You can also book a guided skip the line tour that includes a dome climb.
As of July 2023, the Pantheon is no longer free to visit. There are now long queues. So you should book a fast track ticket on Get Your Guide or Tiqets.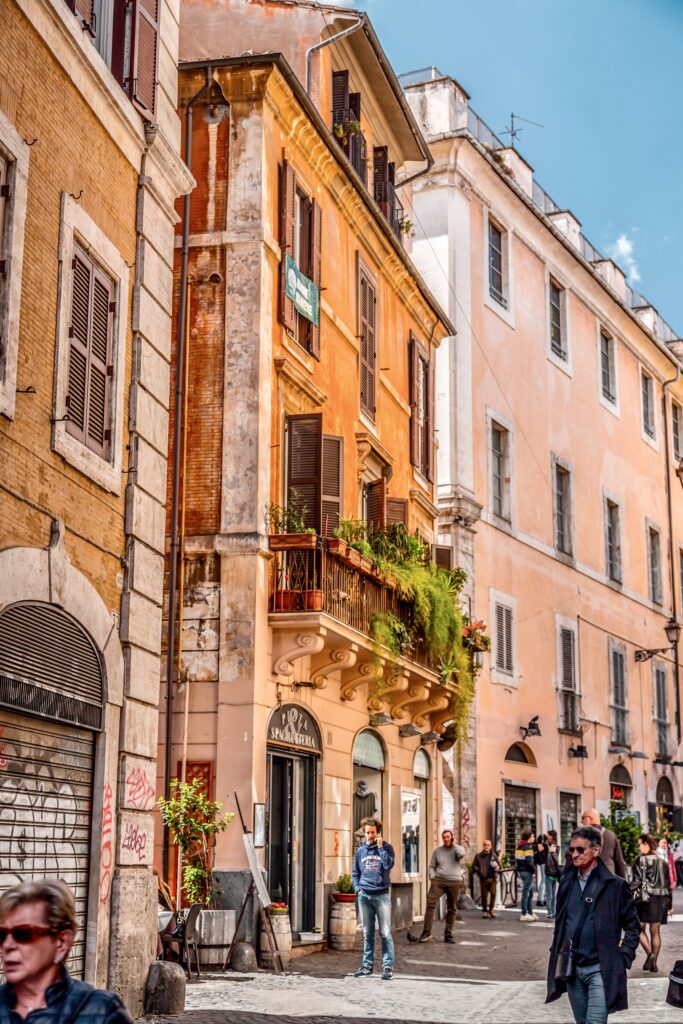 13. Rome City Cards
To save time and money, you can check out the various Rome city cards. The Rome Tourist Card gives you entry to the main attractions and a 10% discount on others.
The Roma Pass gives you full access to public transportation, admission to two museums, and discounts on performance and exhibition tickets.
Alternatively, try the more comprehensive Omnia Rome and Vatican Card. It consists of the Roma Pass and an Omnia Card for the Vatican.
14. Special Art Exhibitions
Rome is an incredible art city. If you've been to the museums or want to do something special, check into the special exhibitions on offer for when you plan to visit.
There is always something special at the Palazzo Bonaparte, a museum that only hosts exhibitions. There are also often exhibitions at the Baths of Caracalla, Domus Aurea, and the underground Colosseum.
And Rome isn't just about its ancient art collections. Rome has an avid modern contemporary art scene. The city's modern art museum is MAXXI, and you'll want to check what's on there.
15. Build In Breaks
Visiting Rome can be quite overwhelming, especially if you're trying to see everything in a short amount of time. To make the most of your trip and avoid exhaustion, be sure to include some breaks and downtime in your itinerary.
Take a leisurely stroll through the picturesque Villa Borghese gardens or treat yourself to a refreshing aperitivo.
For a rejuvenating break, plan a leisurely lunch between your morning and afternoon sightseeing. It's a chance to catch your breath and savor some delicious Italian cuisine. Additionally, taking a break in the late afternoon before heading out for dinner or a nighttime tour can help you recharge.
Keep in mind that in Italy, dining is a social experience, so don't rush through your meal. Embrace the leisurely pace, and don't be surprised by limited menu changes or the absence of doggie bags.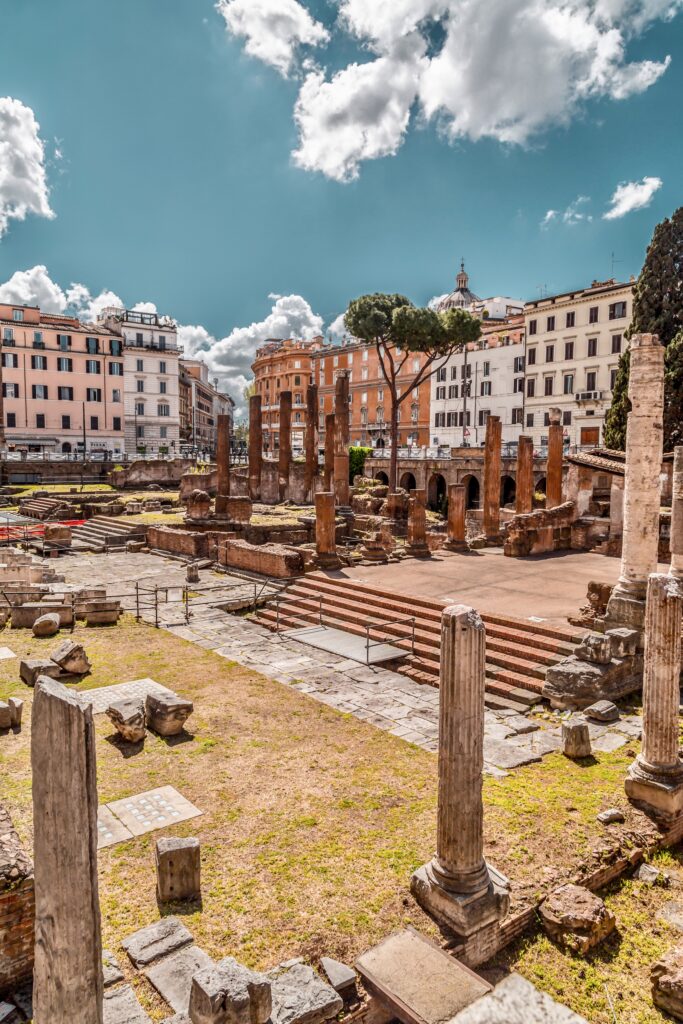 16. Plan An Easy First Day
It's highly likely that you'll arrive in Rome in the morning and possibly be dealing with jet lag (especially if you're coming from a different time zone). So, it's best not to overplan or book timed entry tickets for your first day.
Plus, unexpected situations can arise, like flight delays or lost luggage, which could disrupt your initial plans.
On day 1, it's also wise to avoid major attractions like the Vatican Museums. The exhaustion from travel might make it hard to fully appreciate such iconic sites.
Instead, take it easy and use this day to stroll around your neighborhood, familiarize yourself with the surroundings, or visit a nearby point of interest. Give yourself time to adjust and save the major sightseeing for when you're more refreshed.
17. Have Backup Plans
It's also good to have back up plans. There could be an unexpected closing. Or, without a spread sheet, you may forget what day a given attraction or museum is open.
Recently, I had a food tour abruptly cancelled an hour before due to an emergency. I picked a different neighborhood to explore instead.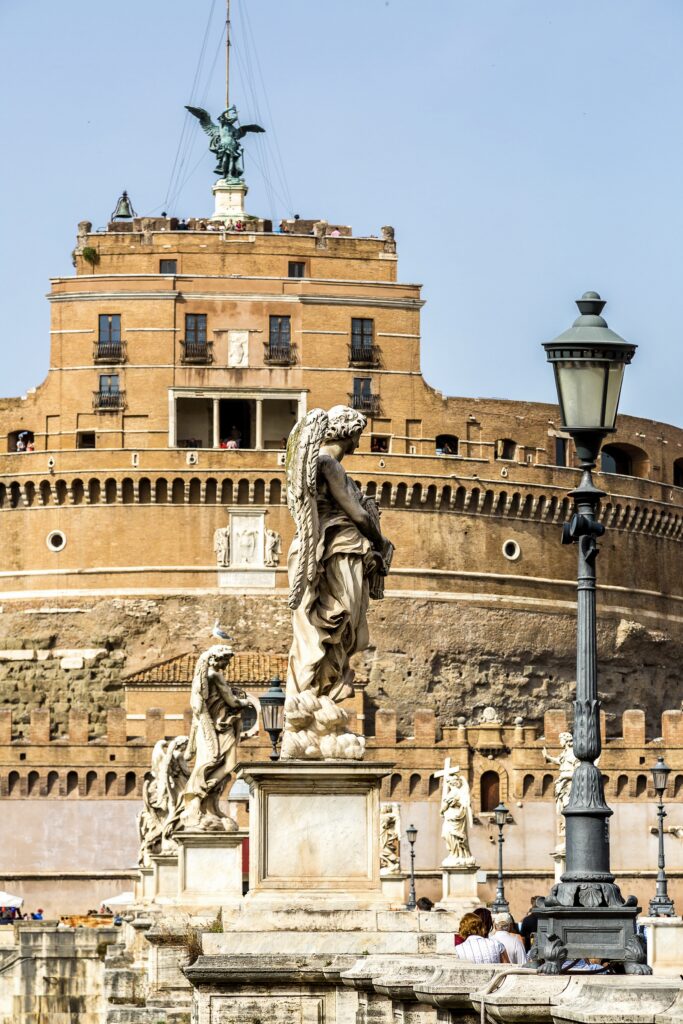 18. What To Pack For Rome
Rome has a chic vibe, but it's become less formal over the years. When dressing for your visit, avoid baggy pants, sweatpants, or yoga pants.
Aim for a stylish blouse or top paired with nice slacks and comfortable walking shoes. Nowadays, good looking tennis shoes and jeans are commonplace. And you don't need to worry about fancy attire.
Comfortable shoes are an absolute must. Leave your heels or fancy Italian boots at home. You'll be walking on cobblestones frequently.
Remember, your clothing choices will vary depending on the season. In the summer, pack light and breezy clothes like flowy dresses. Don't worry about Romans not wearing shorts – you can go ahead and wear them if you like.
In winter, layer up and bring warm essentials like a coat, scarf, gloves, hat, and umbrella. I learned the hard way on my last trip when I forgot a scarf and ended up feeling chilly. So, come prepared to stay cozy and stylish regardless of the season.
Be aware of the correct attire for churches. You can wear shorts into churches. But you'll need to have your shoulders and knees covered to visit St. Peter's Basilica. For women, it may be easier just to wear a short sleeved dress.
19. Items To Bring To Rome
When you're packing for Rome, make a checklist. Here are the must have items you'll need:
flight and accommodation information
passport
copies of your passport and driver's license
travel adaptors with correct voltage
multiple charging cords
portable charger (I like the iwalk for iphones)
copies of passes or tickets you've purchased (or download apps)
copy of travel insurance
Streetwise map of Rome
small anti-theft PacSafe backpack
credit and debit cards (call your bank to validate to use in Rome beforehand)
name & address tag inside your luggage
extra set of clothes in your carry on
20. Shopping In Rome
Rome offers a diverse array of shopping options, from world renowned fashion houses and luxury boutiques to charming local shops and artisanal markets.
Here are some of the streets you will want to check out:
Via del Corso: One of the main shopping streets in Rome, Via del Corso stretches from Piazza Venezia to Piazza del Popolo. It offers a mix of high-end boutiques, popular fashion brands, and department stores.
Via Condotti: Located near the Spanish Steps, Via Condotti is Rome's most exclusive shopping street. Here, you'll find luxurious fashion houses like Gucci, Prada, Fendi, and Bulgari.
Via Borgognona: Parallel to Via Condotti, Via Borgognona is another elegant street with high end boutiques and chic designer stores.
Via del Babuino: Connecting Piazza di Spagna to Piazza del Popolo, Via del Babuino is home to antique shops, art galleries, and luxury boutiques.
Via Cola di Rienzo: This bustling shopping street in the Prati district offers a mix of fashion boutiques, local shops, and department stores.
Via Veneto: Famous for its association with the film "La Dolce Vita," Via Veneto has upscale shops, hotels, and restaurants.
>>> Click here to book a custom shopping tour
21. Plan What To Do With Your Bags
What if you arrive in Rome and can't check in? This is actually quite common. If you're staying at a hotel, don't worry too much as they usually allow you to store your bags until the official check-in time, usually at 2:00 pm.
However, if you've booked an Airbnb, it can be a bit trickier as many have a later check-in time, often at 4:00 pm. In some cases, if the place is vacant from the previous night, the host may be kind enough to let you drop off your bags or even offer an early check-in.
But what if someone else is staying the night before and you have no access until the official check-in time?
The solution? Nanny Bags. This an excellent baggage storage resource. Another good options is Bounce.
You go to their website online and plug in your accommodation address. Typically, there are places very close by. You drop off your bags and pick them up at a designated time.
But like everything else, you need to pre-book luggage storage in advance of your visit. They don't take walk up requests for storage.
22. Planning Meals In Rome
If you're a foodie, you will also need to do some foodie planning for your trip to Rome. I mentioned above that you will need to make reservations. If it's a Michelin restaurant you have your sights on, you may need to do this months in advance.
Do you like food tours? I know I do and they are one of the best ways to get some fantastic food and immerse yourself in Italian culture.
These tours also need to be booked well in advance and inserted into your daily itinerary. Here are some that I've taken and recommend:
If you are winging it on your own, follow the locals to a good spot or ask your hotel for a recommendation. Avoid restaurants that have plastic menus with pictures.
Some Rome food specialties include pasta carbonara, Cacio e Pepe, artichokes, Saltimbocca alla Romana, and Supplì (fried rice balls with ragu).
Planning to do some cooking at your Air Bnb? Here are some grocery tips for planning your trip to Paris.
In Rome, grocery stores are commonly known as "supermercati" or "supermercati alimentari." You can find them scattered throughout the city, particularly in residential neighborhoods and near popular tourist areas. Some well-known supermarket chains in Rome include Coop, Carrefour, Conad, and Simply.
You may want to bring a foldable recyclable bag. Otherwise, the grocery will charge you (not much) for a plastic bag to put your groceries in. You'll also have to bag your own groceries at the store.
You can also pick up goodies at patisseries. They offer a delightful array of sweet treats and baked goods. You can find traditional Italian delicacies like cannoli, sfogliatelle, and tiramisu, as well as a variety of fresh bread and sandwiches.
Or shop for goodies at Campo dei Fiori.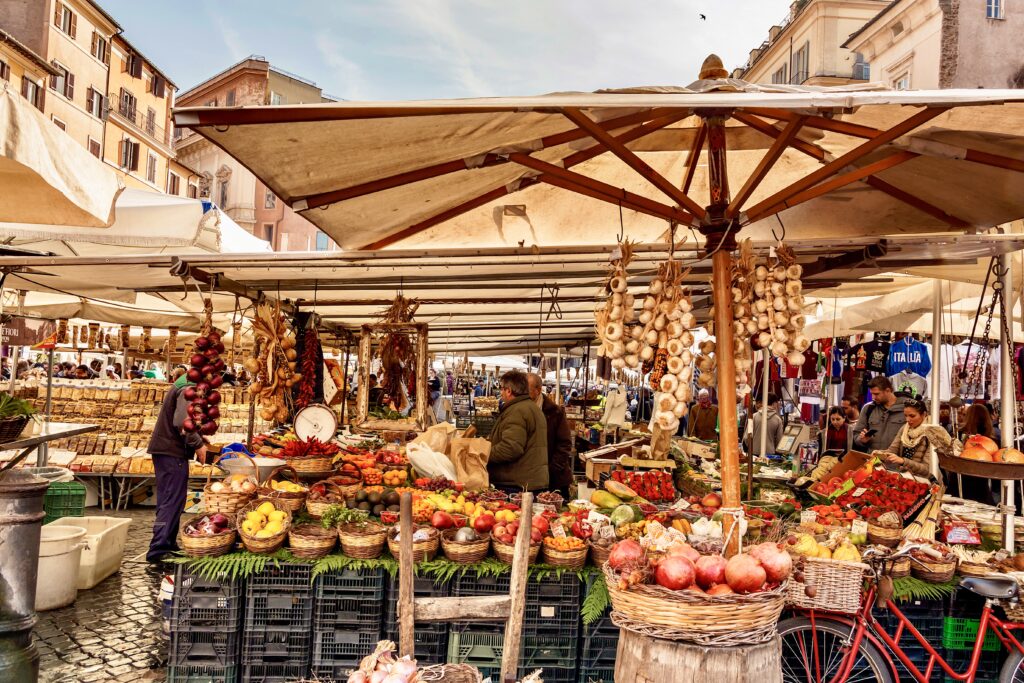 23. Book Travel Insurance
Last but not least, it's a good idea to get travel insurance from an outfit like Travel Guard Plus or Safetywing.
You never know what will happen. You could get sick, get Covid, or break a foot. If any of these disasters come to pass, you can cancel your trip and may get most or all of your money back.
I hope you've enjoyed my tips on how to plan a trip to Rome. You may enjoy these other Italy guides and travel resources:
If you are need tips for planning a trip to Rome, pin it for later.