Wondering how many days to spend in Rome? I have some tips for you in this ultimate Rome trip planning guide.
I first went to Rome as a college student. That trip sparked a longstanding fascination with all things Rome.
And no matter how much I think I know about the Eternal City, there's always new things to discover. The city of imperial and papal pomp has layers of history that could take a lifetime to explore.
It's an overwhelming cultural stimulus package. So, deciding how many days in Rome is enough is important.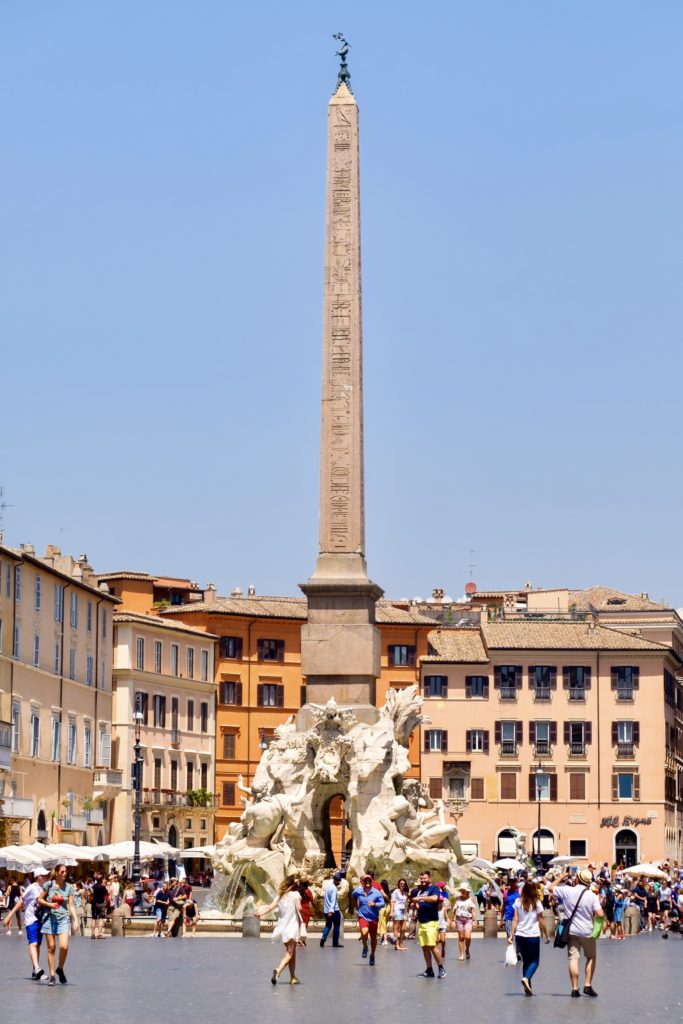 I've been back to Rome many times, staying between 1-9 days. So I have a good sense of what you can see in 1, 2, 3, 4, or 5 days in Rome.
Think of Rome as a sprawling outdoor museum. Within the museum, there are myriad exhibitions about ancient and modern day Rome. But a museum has to be curated, right? That's what I attempt to do in this article.
How Many Days In Rome Are Enough?
Unless you're a Rome pro, you need to plan your Rome itinerary in advance. Decide how many days to spend in Rome and pre-book tickets to attractions.
These days, with so many tourists, it doesn't work well to do things on the fly, even if you like to be spontaneous. If you don't pre-purchase skip the line tickets, you'll have to wait in long queues unless it's winter. That will unnecessarily cut into your sightseeing time, which you want to avoid.
This guide will help you craft the perfect Rome itinerary. It will help you decide how many days in Rome is enough based on your personal interests and the amount of time you have available on your Italy trip.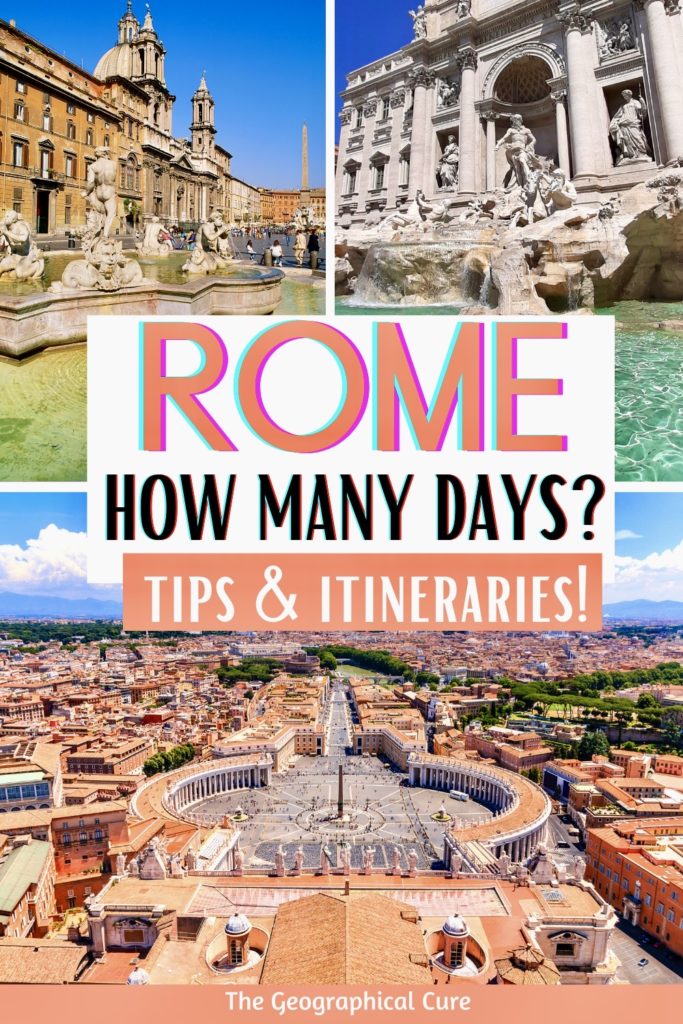 What is important to you? Do you want to tour imperial Rome? Is the Vatican a must do on your Rome itinerary?
Are you an art lover who wants to make Rome's best museums your priority? Do you want to see some of Rome's beautiful neighborhoods or hidden gems?
The more things you want to do in Rome, the more days you'll need to spend in Rome.
Is One Day In Rome Enough?
One day in Rome is not enough time to see all the city's attractions. You don't even really want to try.
Still, if that's all the time you have, Rome is one of the most exciting days Europe has on offer. With some advance planning, you can definitely have a bucket list adventure and see some of the city.
To have an efficient day, you should pick and choose what you want to seeing advance. The options are endless. So endless, in fact, that I've written an article with 8 ways to spend one day in Rome.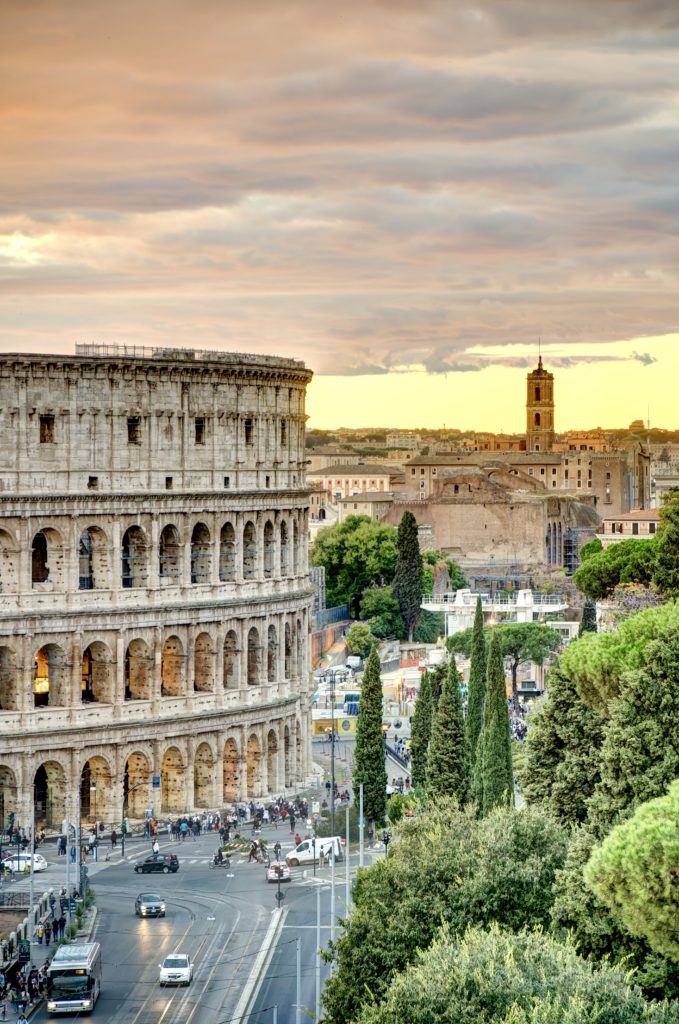 Here are my sample themed one day in Rome itineraries, which you can check out for ideas.
1 Day in Imperial Rome Itinerary
1 Day in Central Rome Itinerary
1 Day in Vatican City Itinerary
1 Day in Rome for Pilgrims
1 Day in Rome for Art Lovers
1 Day in Off the Beaten Path Rome
1 Day for Palace Lovers
1 Day in Rome "Gotta Do It All"
If you're a first timer to Rome, you probably want the "gotta do it all" greatest hits option. Because what if you don't get back to Rome again?
If so, here are two options to structure a one day in Rome itinerary:
Tour the imperial ruins: Colosseum, Roman Forum, and Palatine Hill
Piazza Venezia & Victor Emmanuel II Monument
Lunch in Monti neighborhood
Basilica of Santa Maria Maggiore
Walk through central Rome: Campo de' Fiori, Pantheon, Piazza Navona, Trevi Fountain, Spanish Steps, Piazza del Popolo, Pincio Terrace
Evening and dinner in Trastevere neighborhood
The imperial sites — the Colosseum, the Roman Forum, and Palatine Hill — are Rome's most popular historic attractions. (I've linked my guides to them if you want more information).
This is no theme park. The ancient past is palpably present. The imperial sites will take approximately 3-4 hours to tour, so start at 9:00 am.
For this itinerary, you'll need to pre-book a skip the line entry ticket to all 3 sites or book a 3 hour guided tour. If you don't book a guided tour, you will also need to make a timed entry reservation for the Colosseum on the Coop Culture website.
I recommend a guided tour because otherwise it can be hard to decipher the crumbling ruins, lovely though they are.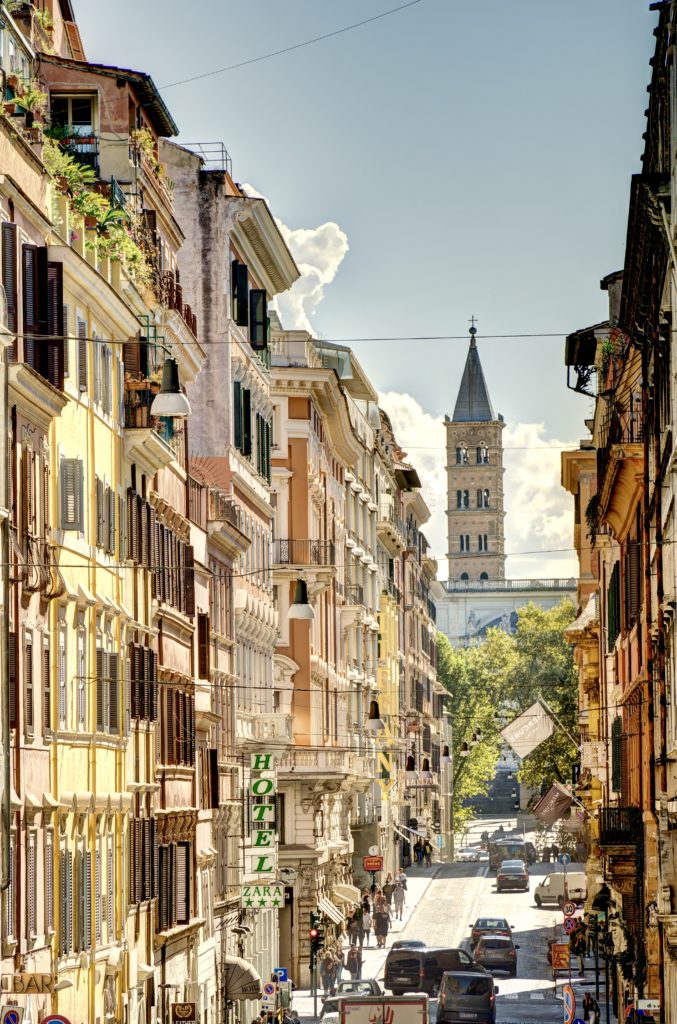 The Monti neighborhood is just a short 5-10 minute walk from the Colosseum. It's filled with cute shops, boutiques, and restaurants.
It's the perfect place to grab lunch. You could also visit the magnificent Basilica of Santa Maria Maggiore. It's the oldest standing Christian church in Rome and one of the most beautiful churches in Italy.
For the rest of your afternoon, take a stroll through central Rome. Along the way, you can visit the Campo de' Fiori, the Pantheon, Piazza Navona, the Trevi Fountain, the Spanish Steps, Piazza del Popolo, and the Pincio Terrace.
To me, Piazza Navona is just incredible, stuffed with must see Baroque monuments and fountains. And the Pantheon is one of the top attractions in Rome.
Without a doubt, the Pantheon is the best preserved monument from imperial Rome. It's unique in that it's largely intact despite the passage of time. No matter your faith, walking through the portico and gazing up at the oculus in the dome is a spiritual experience.
Note: The Pantheon used to be free to visit. But as of July 2023, that changed. You'll need to pre-book a skip the line ticket to avoid a long wait.
The Pincio Terrace offers sweeping views over the city. If you hit it at sunset, it's just lovely. To access the popular terrace, you can take the stairs at the end of Via del Corso in Piazza del Popolo.
You can book a guided 2.5 hour walking tour for the afternoon. Or, you can check out my walking tour of Rome's centro storico for some guidance on how to explore the area and everything you'll see.
If you absolutely must go to the Vatican City (and I would personally hate to miss that with one day in Rome), here is another way to structure a one day Rome city highlights itinerary:
Start at the Vatican Museums at 9:00 am
Tour St. Peter's Basilica
Check out Castle Sant'Angelo and the Bridge of Angels
Walk through central Rome
Dinner in Trastevere, Rome's most picturesque neighborhood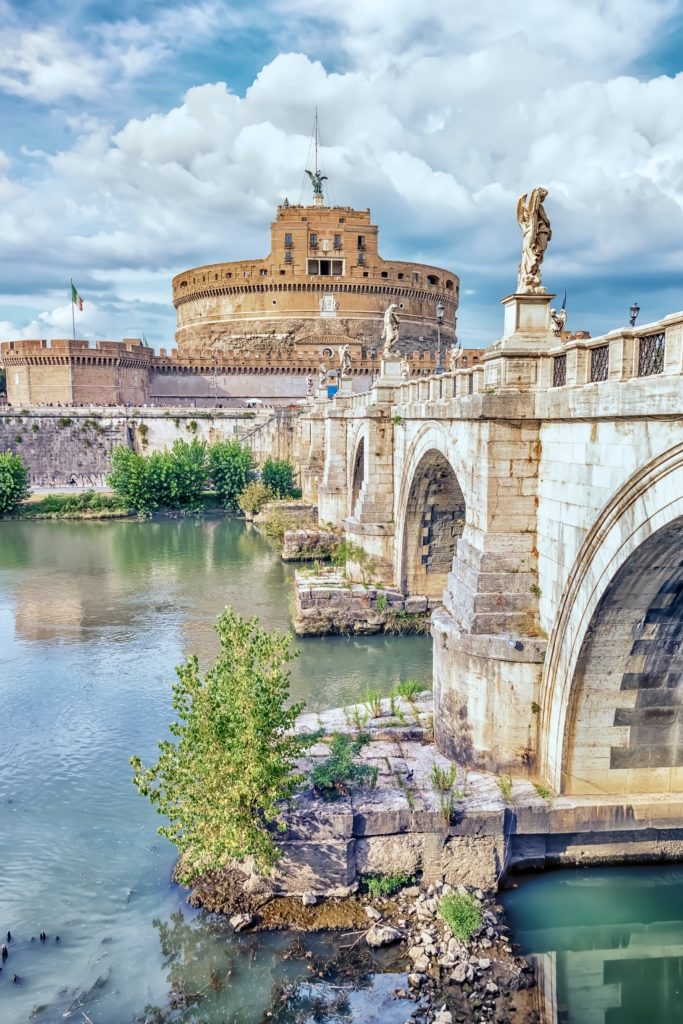 For this one day in Rome option, you'll need a skip the line ticket to the Vatican. Because the Vatican is so vast (26 museums in total), you may also want to book a 3 hour skip the line guided tour.
I've written quite a few articles on the Vatican that you may find useful if you like to do your research in advance:
Are 2 Days In Rome Enough?
Are 2 days in Rome enough? Two days in Rome is tight. It's still not that much time to spend in the city. But you'll be able to see the city highlights at a slightly more relaxed pace.
For ease, you can simply divide your time in Rome by spending one day in imperial and central Rome and one day in Vatican City. That will leave you time to enjoy some of Rome's picturesque neighborhoods as well.
With 2 days in Rome, you could follow this itinerary:
Tour the imperial ruins: Colosseum, Roman Forum, and Palatine Hill
Piazza Venezia
Lunch in Monti neighborhood
Basilica of Santa Maria Maggiore
Walk through central Rome starting at Campo de' Fiori
Piazza del Popolo & Pincio Terrace
Vatican City
St. Peter's Basilica
St. Peter's Square
Visit Castel Sant'Angelo
Bridge of Angels
dinner or food tour in Trastevere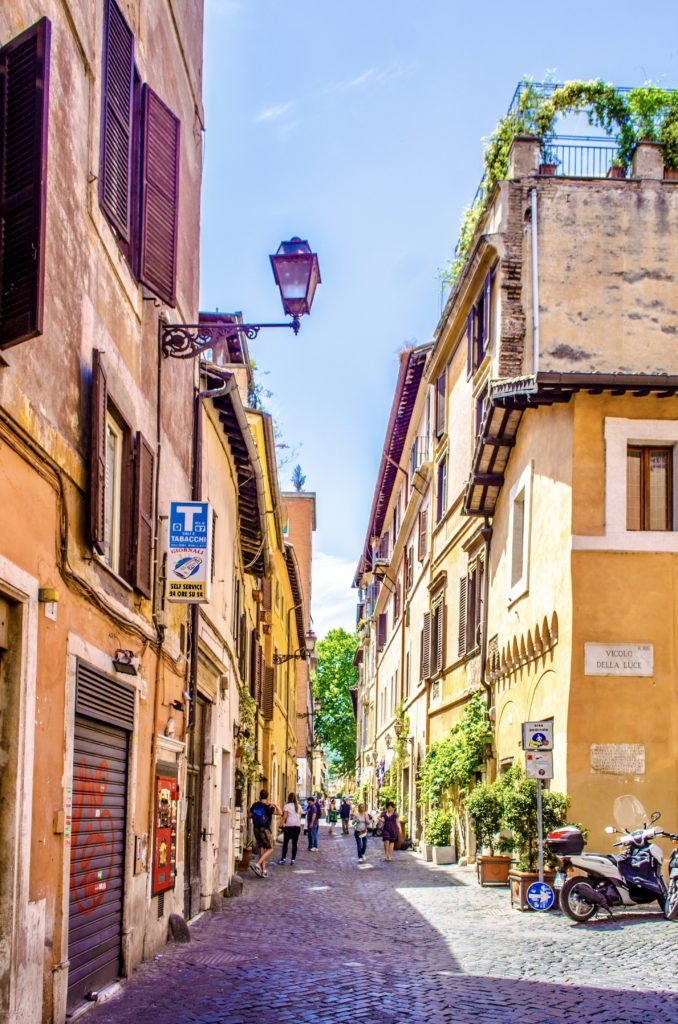 You don't need to spend the whole day in Vatican City on day 2. But try to budget at least 6 hours to see the Vatican Museums and the other Vatican City sites. You can break for lunch in the middle (after the Vatican Museums), so you don't get museum fatigue.
Here's an example of how you can budget your time in Vatican City:
Vatican Pinacoteca: 45 minutes to 1 hour
Pio-Clementine Museum & Braccio Nuovo: 30 minutes
Gallery of Maps: 15 minutes
Raphael Rooms: 30-45 minutes
Borgia Apartments: 15-30 minutes
Sistine Chapel: If you're on a tour, you'll likely only get 10 minutes. Guards and signs advise 20 minutes. Take more time if you can.
St. Peters Square: 15-30 minutes
St. Peter's Basilica: For the basilica itself, budget 1 hour. If you are also doing the dome, you may need another hour.
Castle Sant'Angelo: 1 hour
For this 2 day Rome itinerary, book the skip the line ticket and/or tours for the Vatican sites I mentioned above under day 1, option 2. You'll also want to add on a skip the line ticket for Castle Sant'Angelo.
With most of your day in Vatican City on day 2, you should also have time to climb the dome of St. Peter's Basilica. The entrance to climb the dome is at the portico of the basilica.
For just € 6, you can climb up a narrow spiraling flight of stairs to inspect the cupola at close range. There's also an elevator for € 8. You can also book a tour that includes a dome climb.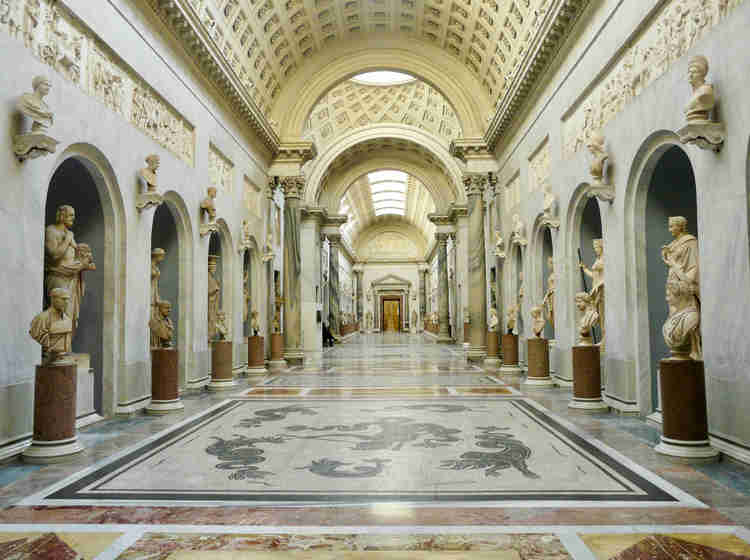 Are 3 Days In Rome Enough?
If you're trying to decide how many days to spend in Rome, 3 days is a good amount for first timers. With 3 days, you'll get to see all the top landmarks, add in a museum, and soak in the culture.
With this 3 day Rome itinerary, you will spend more time in Monti and around Capitoline Hill on day 1. On day 2, you'll spend time in central Rome and visit the world famous Borghese Gallery. Day 3 is devoted to Vatican City.
Your 3 day itinerary would look like this:
Tour the imperial ruins in the morning
Lunch in the Monti neighborhood and/or go on a Monti food tour
Visit the Basilica of Santa Maria Maggiore, Trajan's Column, and the Church of Santa Prassede in Monti
Head to Piazza Venezia
Visit the Monument of Emmanuel II and go up the elevator for views
Visit Basilica di Santa Maria in Aracoeli
Dinner in Trastevere
Walk through central Rome starting at Campo de' Fiori
Lunch near the Spanish Steps
Head to Piazza del Popolo
Visit the Basilica of Santa Maria del Popolo
Visit the world famous Borghese Gallery
Step onto the Pincio Terrace for views
Dinner or food tour in Trastevere or food tour in the trendy Testaccio district
Visit the Vatican Museums
Tour St. Peter's Basilica
Visit Castel Sant'Angelo
St. Peter's Square
Admire Bernini sculptures on the Bridge of Angels
Dinner in Vatican's Borgo neighborhood or Trastevere
For this 3 days in Rome itinerary, purchase your tickets for all sites in advance, as we went through above. Plus, you will need to add on a ticket for the Borghese Gallery on day 2.
The Borghese Gallery is one of the world's best small museums. It's chock full of incredible masterpieces that are set in a stunning villa filled with frescos and marble. This is where you come to see the art of Baroque superstars Bernini and Caravaggio.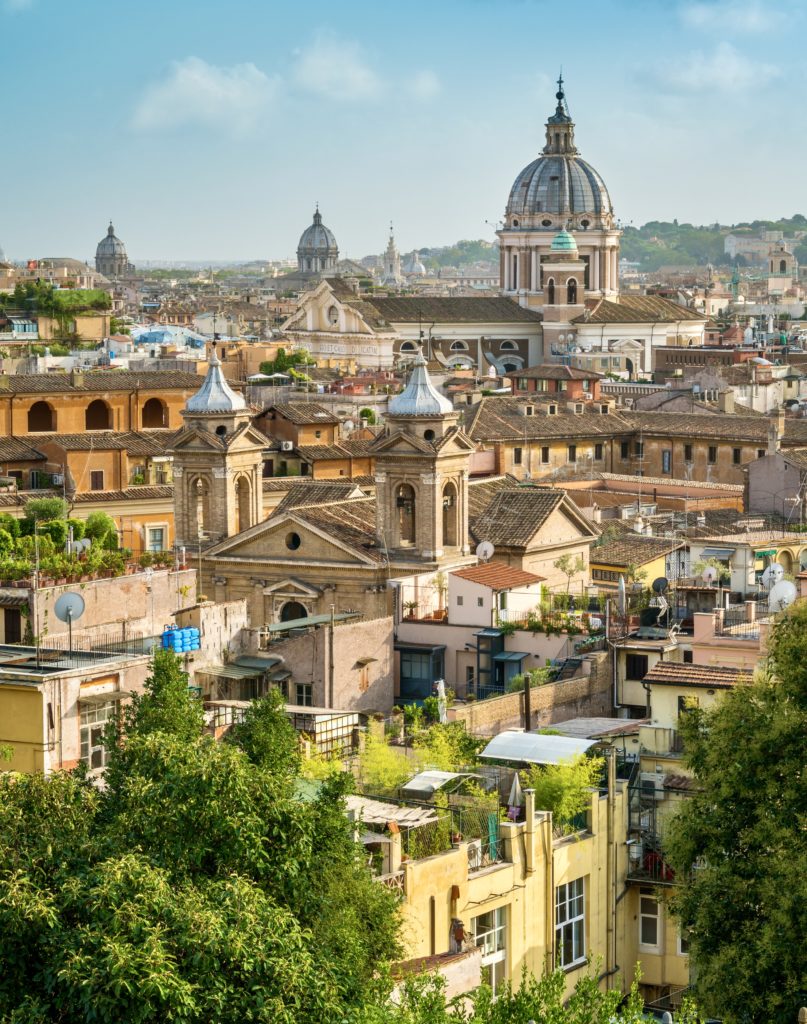 Click here to pre-book a timed entry ticket. You only have a 2 hour time slot to visit the museum.
Your time inside is limited to eliminate crowds, which makes the museum a pleasant experience. Click here for to book a guided tour of this magnificent museum.
Day 2 also has you popping into the Basilica of Santa Maria del Popolo. It's a wonderful church that's often overlooked.
You can find works by the greatest Renaissance and Baroque artists of the day — Caravaggio, Raphael, Bernini, Pinturicchio, and Carracci. The most famous works can be found in the Chigi Chapel and the Cerasi Chapel.
Are 4 Days In Rome Enough?
With 4 days in Rome, you will have time to see Rome's top attractions and some of Rome's hidden gems.
You can follow the 3 day itinerary set forth above. Then, on day 4, add in some of these more off beat Rome attractions. Here are some I can personally recommend:
You should allocate 1-2 hours per attraction. The Capitoline Museums probably requires the most time of those listed just because of the sheer volume of the exhibits. St. Peter in Chains you could visit in quick 30 minutes.
If you're efficient, you could do 2 sites in the morning and 2 in the afternoon.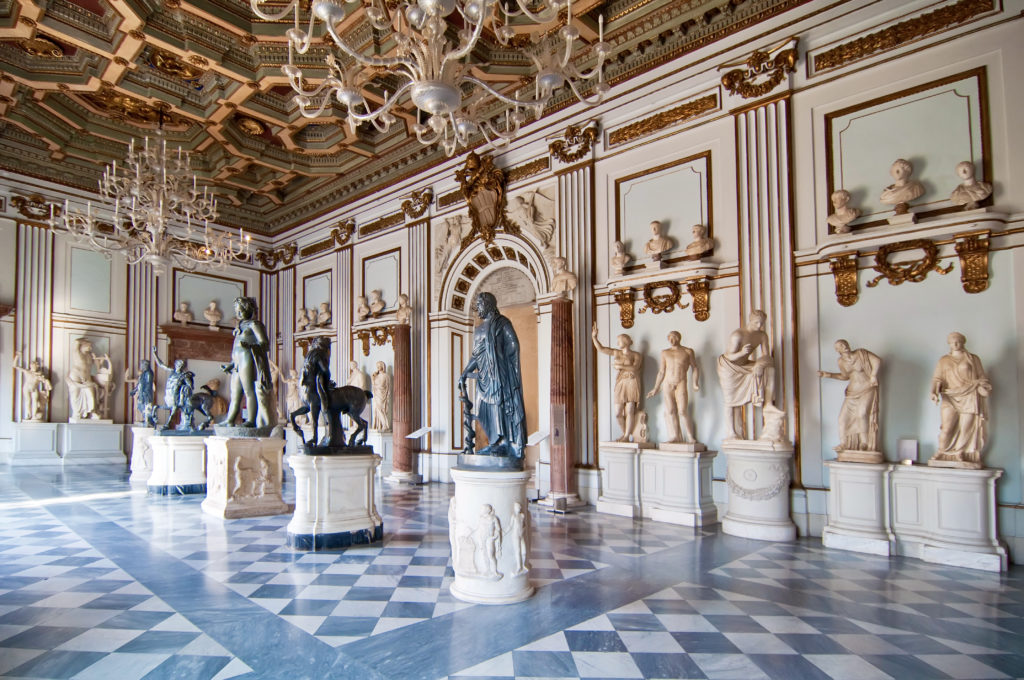 In terms of proximity, the Capitoline Museums, Domus Aurea, the House of Augustus, and St. Peter in Chains are clustered together. The sites are just a 5-10 minute walk from each other.
The Mausoleum of Augustus and Ara Pacis are right next door in the western edge of the Campo Marzio. The Doria Pamphilj is near Piazza Venezia.
The House of Augustus was the home of Rome's first emperor Augustus. It opened to the public in 2014 after decades of excavation.
The house has some of the best preserved red Pompeian frescos on the planet. To get the full background, you may want to book a guided tour with an archaeologist.
Nero's Golden House, Domus Aurea, is a fantastic archaeological site. Built by Emperor Nero between 64-68, the Golden House was once the grandest building on earth.
It's in ruins now, but you can get a sense of the scale and see what it once must have looked like on a virtual reality tour. You'll also need to pre-book a ticket or guided tour for Domus Aurea.
The Doria Pamphilj is one of my favorite museums in Rome. It's a beautiful palace housing the outstanding art collection of the Doria Pamphilj family.
The museum boasts over 650 works spanning the 15th to the 18th century, including pieces by Bernini, Caravaggio, Velazquez, Titian, Carracci, and Bruegel. You should definitely pre-book a reserved entry ticket in high season.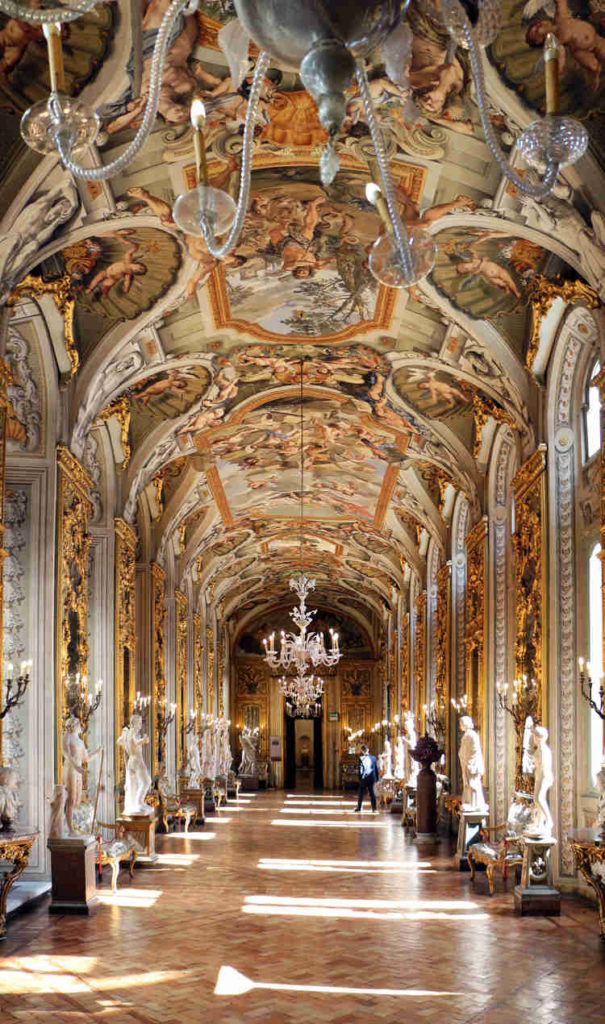 St. Peter in Chains is free to visit. Inside, you'll find the tomb of Pope Julius II, which has sculptures by Michelangelo, including his famous and fierce-looking Moses.
The Capitoline Museums are another amazing space, especially for history buffs. The museum sit atop a beautiful square, the Michelangelo-designed Piazza dei Campidoglio on Capitoline Hill.
You'll find an outstanding collection of Greco-Roman sculpture and you can learn about the Roman Empire. Unless you're visiting in off season, you should book a skip the line ticket and/or guided tour of the museum.
Built in 28 B.C., the Mausoleum of Augustus is the world's largest circular tomb. This is where members of the Julio-Claudian dynasty are buried.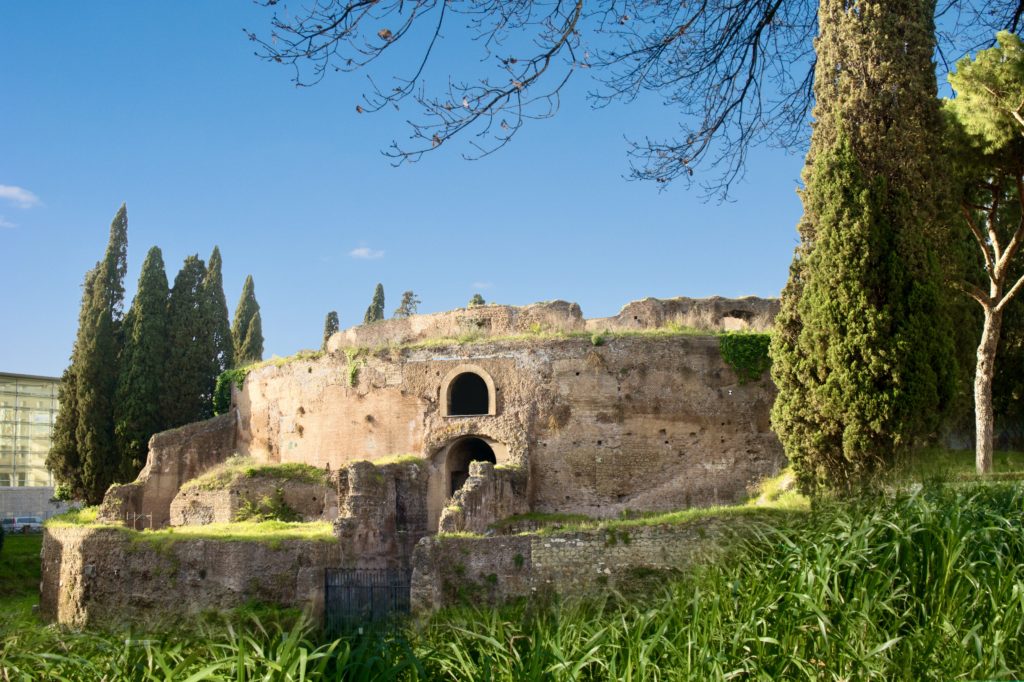 They were some of the most complicated and powerful figures in Ancient Rome. Despite all the scandals, tragedy, and heartbreak, they all ended up in the same place.
For years, the 2,000 year old mausoleum lay in ruins, overgrown with plants. It underwent a massive 13 year renovation between 2007-21 an is now open to the public.
Right next door to the mausoleum is the Ara Pacis museum. It consists of an elaborately carved altar dedicated to Pax, the Roman goddess of Peace.
Commissioned in 13 B.C., it was built to honor soon-to-be emperor Augustus, who had just pacified and defeated the barbarians.
The museum is housed in a modern pavilion designed by American architect Richard Meier. Click here to book a skip the line ticket for the museum, which includes entry to both Ara Pacis and Augustus' Mausoleum. If you're in a rush, you can also admire the altar through the windows.
In the evening, take a final stroll through central Rome, which is beautiful at night. Be sure to throw a coin in the Trevi Fountain to "guarantee" your return to Rome.
Are 5 Days In Rome Enough?
If you have more time, 5 days in Rome is fantastic amount of time to spend in Rome. The city makes a great base for day tripping and you could see another part of Italy without having to move.
So follow the 4 day itinerary above and then, on day 5, take a day trip.
You can check out my guide to the 25 best day trips from Rome. My favorite day trips from Rome are to Tivoli, Orvieto, and Pompeii. But you can also book guided tours to Florence and even Venice.
Tivoli is home to two UNESCO sites, Villa d'Este and Hadrian's Villa.
Hadrian's Villa is an important archeological complex. It's the largest and most spectacular villa of ancient Rome, three times the size of Pompeii.
Villa d'Este is a sumptuous late Renaissance mansion. It boasts beautiful terraced gardens that are one of Europe's most beautiful green spaces.
You can pre-book a ticket to Villa d'Este, Hadrian's Villa, or a combination ticket for both sites.
I visited Tivoli on an organized day tour from Rome, which I highly recommended, as it will make travel logistics easier and you can see both UNESCO sites.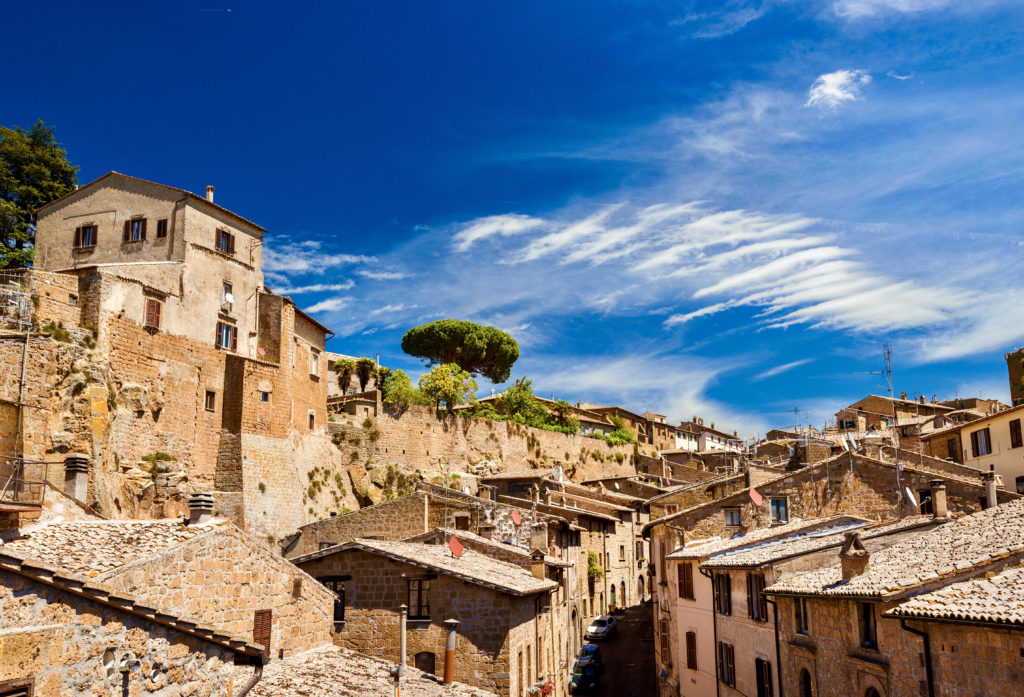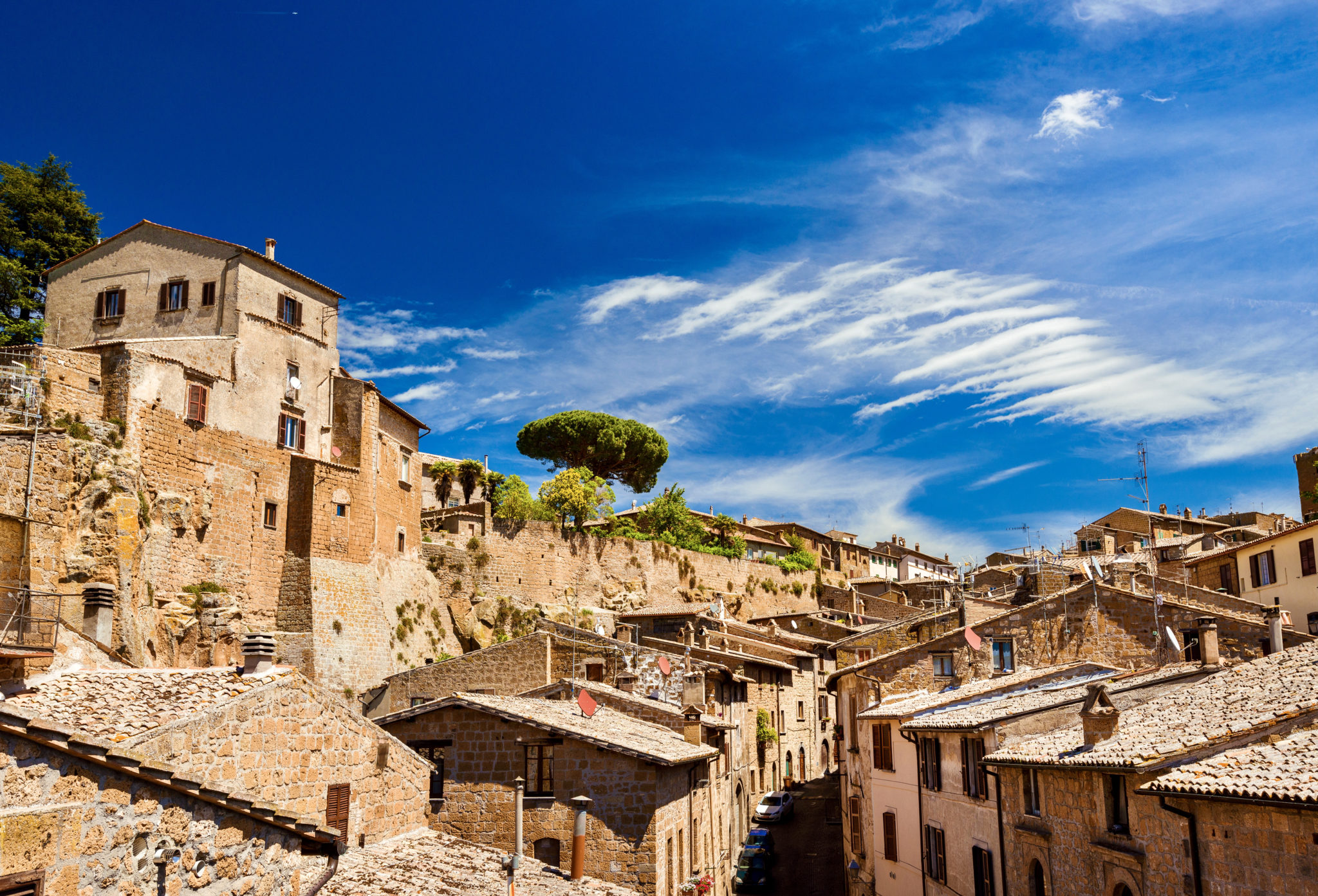 Orvieto is a pretty medieval town in Umbria. The town is made for aimless strolling. There are cute boutiques and loads of ceramic shops.
The top attraction is the magnificent Orvieto Cathedral, which is one of the most beautiful churches in Italy.
The cathedral is a riveting ensemble of spires, spikes, golden mosaics, statuary, stained glass, and black and white striped marble. Inside you'll find one of the greatest fresco cycles from the Renaissance.
To see all the sites in Orvieto, you can purchase the Orvieto Pass. I recently booked this guided tour of the cathedral and the town and loved it. You can also book a guided day trip from Rome to Orvieto.
Pompeii is Italy's most famous archaeological site. It's a living museum that's a popular day trip from Rome.
In 79 A.D., Mount Vesuvius erupted and buried the city in 60 feet of ash. The city was entombed and preserved for many centuries. Beginning in 1748, archaeologists began painstakingly excavating the ruins.
In the complex, you'll find roman baths, a roman forum, villas, brothels, basilicas, a grand theater, and the oldest Roman amphitheater in the world. There are also some well preserved frescos.
Click here to book an entrance ticket for Pompeii. To reach Pompeii from Rome, it's easiest to book a tour. I recently did this tour and really enjoyed it.
Final Thoughts: How Many Days In Rome?
So, bottom line, how many days in Rome is enough? My recommendation is to spend 3-4 days in Rome. You can see the top attractions and enjoy strolling through the centro storico.
3-4 days is enough time in Rome to proceed at a fairly leisurely pace without rushing too much. You can enjoy the food, go on a food tour, do some shopping, and enjoy the cafe culture.
If you are a real history buff and want to take a deep dive into Rome's ancient archaeological sites, budget 5 days or more. If you have plenty of time and don't want to rush, stay a week.
Tips For Visiting Rome
For some concrete tips to help you have the best visit to Rome, check out my tips for visiting Rome and tips for visiting Italy. Here are some other things you need to know.
1. Rome Cards
You can buy individual tickets for the attractions you want to see.
But if you've decided to spend 3-4 days in Rome, you might consider purchasing the Roma Pass. You'll have full access to public transportation, admission to museums, and discounts on performance and exhibition tickets.
But this pass does NOT include entry to the Vatican. Vatican City is a separate country.
Thus, you may want to purchase the more comprehensive Omnia Rome and Vatican Card. It consists of the Roma Pass and an Omnia Card. It's essentially a comprehensive pass to both Rome and Vatican City.
2. How To Get Around Rome
To make the most of however many days in Rome you have, you need to know how to get around the city.
I think Rome is fairly walkable. Just bring comfortable shoes for the uneven cobbles.
I'm not really a fan of the metro. It's only 3 lines, very crowded, and known for pickpocketing. A better way to get around Rome if you don't have much time is to take the hop on hop off bus.
It's also easy to use taxis, if you're going a fair distance (like from the Vatican to Trastevere). Look for them at taxi stands.
There are some other fun ways to get around Rome too. You can take a:
If you're adventurous, you can even rent your own vespa.
3. Where To Stay In Rome
One of my personal favorites hotels in Rome is the Rome Cavalieri. The hotel has its own art collection and an art historian will give you a free tour. You will also love the J.K. Place Roma, a simply gorgeous boutique hotel.
If you're a first timer in Rome, you may want to stay in the historic center around the Pantheon or Piazza Navona. Some good options are the Liberty Boutique Hotel, the Hotel Maalat, Deco Roma, or Hotel Hassler Roma.
If you want to stay near the Imperial ruins, Palazzo Manfredi and the Inn at The Roman Forum are excellent choices.
The terrace at the Manfredi is to die for, with breathtaking views. The Inn also has a rooftop terrace and there are even ruins inside the hotel.
If you want to stay in the quieter Monti area, which makes a great base, the Palazzo Manfredi (Colosseum views), Villa Spalletti Trivelli (Roman townhouse), and Roma Luxus (former 18th century palace) are fantastic choices.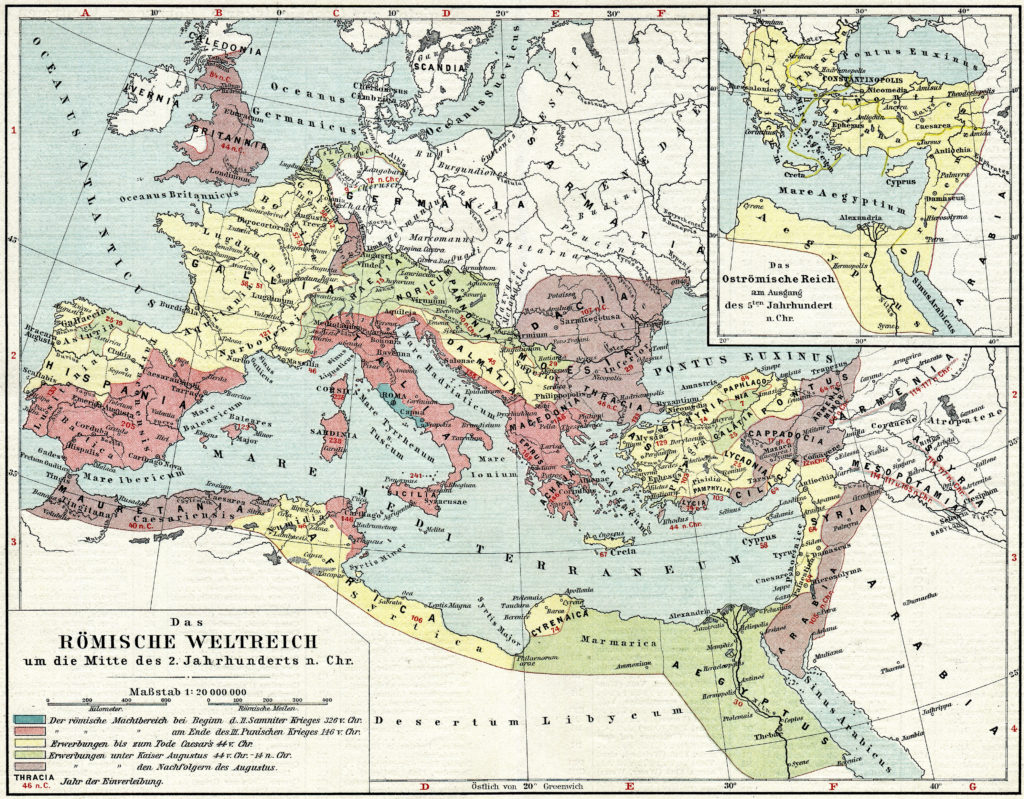 4. Rome History Guides
Looking for a some information on the history of Ancient Rome to prepare for your visit? I've written several guides you may want to read:
I hope you've enjoyed my guide to how many days in Rome you should allocate. You may enjoy these other Rome travel guides and resources:
If you're trying to decide how many days in Rome is enough, pin it for later.