Planning a short trip or weekend getaway to Philadelphia and looking for an itinerary?
If so, read on for how to spend two perfect days in Philadelphia, one of my favorite cities in the United States.
This Philadelphia itinerary takes you to all of Philadelphia's top must visit historic sites, attractions, museums, and landmarks. It also gives you tips for visiting the city and tells you what to see, do, and eat in Philadelphia.
For history buffs, there's no better place to visit than the City of Brotherly Love. The city wears history like an embroidered cloak.
Philadelphia is especially rich in Revolutionary War history, telling the vivid story of America's fight for freedom from British rule. It was here that the founding fathers wrote the Declaration of Independence and created a new nation in 1776.
With 2 days in Philadelphia, you can visit most of the city's important historic landmarks and sites, peruse markets, and check out the city's excellent museums and pretty neighborhoods.
Along the way, you can eat some absolutely delicious food, ranging from old time-y cheesesteak to exquisite haute cuisine.
To me, Philadelphia perfectly combines the beauty and excitement of a modern city with the brick and cobblestone hallmarks of the Colonial era. This DIY guide to exploring Philadelphia in 48 hours is loaded with comprehensive tips on what to see/eat/do.
Let's get started! You'll be sure to fall in love with Philly.
Two Days in Philadelphia Itinerary
There are so many amazing things to do and see in Philadelphia. With just two days in Philadelphia, you'll want to start early, be efficient, and make the most of your short time.
For the first day, you should focus on the city's rich history, historic sites, and dabble in its culinary and nightlife scenes. If you want you can book a customized private tour to see the city highlights.
Day 1 Morning:
Start your 2 days in Philadelphia with a delicious breakfast at FRIEDA on Walnut Street. It's a European-style cafe with a killer weekend brunch menu.
If you'd prefer a simple injection of caffeine, try, La Colombe Coffee Roasters or Old City Coffee Inc.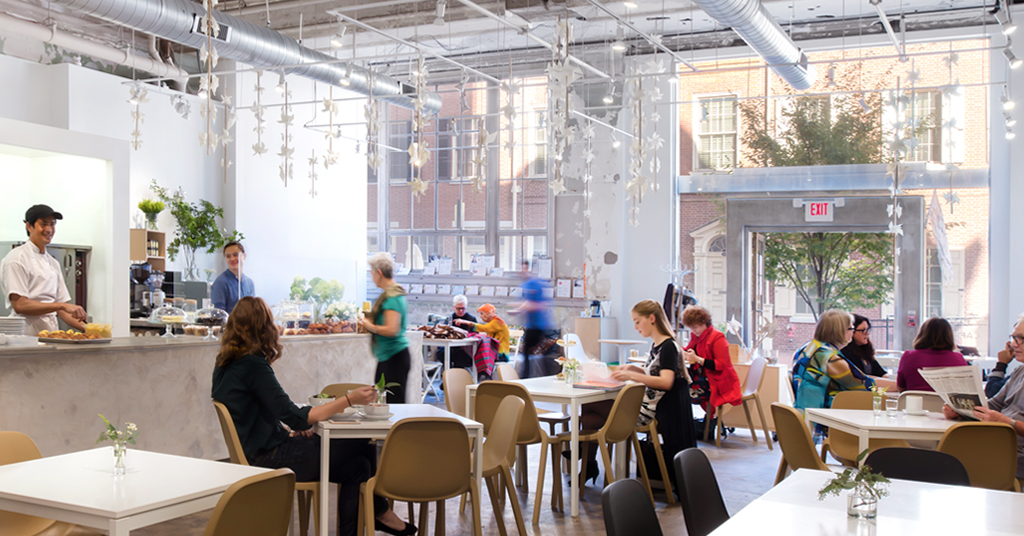 Then head to the Historic District, in the heart of the city. Philadephia's most important historic sites are clustered here. You can easily walk from site to site.
1. Independence Hall
Start your day with a visit to Independence Hall, dubbed "America's birthplace. You may even want to go on a founding father walking tour to get the full scoop. Or possibly a history and revolution tour for the historic backdrop.
Independence Hall was the site of a key flashpoint in U.S. history, where the dream of a free country began.
In the Assembly Room, George Washington was nominated as commander-in–chief of the Continental Army. Benjamin Franklin was appointed the first Postmaster General.
On July 4, 1776, the Second Continental Congress gathered there to sign the Declaration of Independence. In the same room, 11 years later, the U.S. Constitution was signed.
Independence Hall once housed all three branches of Pennsylvania's Colonia Era government. In 1979, it became a designated UNESCO Heritage site.
Entrance is free, but you'll need to jump on a 30 minute guided tour. Tours run daily and leave every 10-15 minutes.
You just have to reserve a time online in advance here. Must know tip: Independence Hall has one of the few public restrooms in Philadelphia.
2. Liberty Bell Center
Just across the street from Independence Hall is the Liberty Bell Center.
In 1751, the Philadelphia Assembly commissioned the Liberty Bell to mark the 50th anniversary of the state's constitution.
It was cast in the White Chapel Bell Foundry in London. Originally, the Liberty Bell was the official bell of the Pennsylvania State House (now Independence Hall). It was rung during important announcements.
The bell cracked in February 1846, when it was run to celebrate George Washington's birthday. Since that fateful day, the bell has remained silent.
The bell cracked in February 1846, when it was run to celebrate George Washington's birthday. Since that fateful day, the bell has remained silent.
The bell's name comes from the quote etched into the side: "Proclaim Liberty throughout the land unto all the inhabitants thereof." If you don't want to wait in the long line to see it, you can peak through the window.
3. Elfreth's Alley
Before leaving the Historic District, check out pretty Elfreth's Alley. The cobbled lane is the oldest continuously occupied residential street in the United States.
It dates back to 1702 and is lined with adorable 300 year old houses. It's the equivalent of Acorn Street in Boston's Beacon Hill neighborhood. In 1966, Elfreth's Alley became a designated National Historic Landmark.
Day 1 Afternoon:
1. Historic District
There are plenty of options for lunch in the Historic District, frequented by visitors and locals alike.
I'd opt for the eclectic offerings of the food hall in the Bourse building, another National Historic Landmark. If you want to try a classic Philly cheesecake for dessert, head to Marino Brothers there.
If you want a smaller setting, there are excellent sandwiches at High Street on Market. Or, you can indulge in some upscale comfort food at Jones.
Sadly, the historic City Tavern Restaurant, where you formerly could order off 18th century inspired menus has closed permanently.
Alternatively, Philly is a great place to go on a guided food tour. Or you can have lunch and learn about Philly on a lunchtime cruise on the Spirit of Philadelphia.
2. Waterfront
Then walk a few blocks to Penn's Landing, Philadelphia's waterfront playground. Located on the Delaware River, this is the perfect bucolic spot on a sunny day and a mecca for maritime buffs.
Stroll along the tree-lined promenade. If you need some river-water-fun, you can rent kayaks and paddle boats.
Or you can hop on the RiverLink Ferry over to the Camden waterfront in New Jersey, to enjoy the views of the skyline. In summer, Penn's Landing frequently hosts movies and concerts. In winter, you can go ice skating there.
If you're a maritime buff, Penn's Landing is home to the Independence Seaport Museum and several storied ships. There are interactive exhibits and kids can climb through a 19th century boat.
3. Barnes Foundation
But I'd advise spending the rest of the afternoon at one of Philadelphia's fantastic museums. My favorite is the Barnes Foundation, created and staged by entrepreneur Albert Barnes.
This singular museum could be considered an exercise in one man's enormous ego. Nonetheless, it's one of the greatest private collections in the entire world.
Especially if you like Impressionism. The Barnes Foundation boasts the United States' largest collection of Impressionism and the world's largest collection of Renoir paintings.
The museum is second in scope only to Paris' revered Musee d'Orsay. You may feel like you've been power beamed to Paris.
An eccentric Barnes sought to establish himself as a "bold and ambitious" collector.
He spent a fortune buying up Impressionist and Post-Impressionist paintings from then up and coming artists like Henri Matisse, Auguste Renoir, Paul Cezanne, and Pablo Picasso.
He amassed the world's largest private collection of this sort, now valued at a cool $25 billion. The works are shown in the exact, if helter-skelter and unconventional, way in which Barnes originally displayed them.
READ: Guide To the Impressionism Trail in Paris
If your tastes go beyond Impressionism and you'd like another dose of history, there are some other extremely tempting museum options:
4. The National Constitution Center
Constitution Center is a hands on museum dedicated to telling the story of the U.S. Constitution. It's full of interactive exhibits that walk you through the creation of one of the most important documents in our country's history.
Plus, you can get a glimpse of loads of historic artifacts. The center houses one of the few copies of the first public printing of the U.S. Constitution.
The permanent exhibits are excellent. Freedom Rising will inspire pride in your ability to vote. If you can't get there in person, click here to book a virtual tour of the National Constitution Center.
5. Museum of the American Revolution
There's also the Museum of the American Revolution, which ties together all of Philadelphia's historic landmarks.
The museum's collections tells the story of the lead up to the American Revolution and what life was like during and after the war.
The museum features artifacts, life size tableaux, videos, and other interactive installations. They're spread out over four floors in an engrossing chronological journey.
Click here to pre-book an entry ticket.
6. The Mutter Museum
If you're brave enough and a science lover, check out the Mutter Museum. Best visited on an empty stomach, the Mutter Museum is part of the Philadelphia College of Physicians.
Many of the specimens were used as teaching tools during Victorian times – conjoined twins in jars, mummified limbs, a menagerie of preserved organs, and skeletons.
You enter through the gift shop, and the first exhibit focuses on an analysis of the assassinations of Presidents Lincoln and Garfield.
It's all rather clinical and fascinating. There are a few drawings and diagrams, as well as a couple of medical samples on display, such as a piece of skin from President Garfield.
7. The Rodin Museum
The Rodin Museum is another one of my favorite attractions in Philadelphia. It's an architectural jewel.
The museum houses the largest collection of French sculptor Auguste Rodin's works outside of his eponymous museum in Paris. Rodin was the father of modern sculpture, his works a torrent of emotion.
The Rodin Museum houses some timeless Rodin classics. As you ascend the steps, you're immediately faced with a bronze cast of The Gates of Hell, a commentary on social despair inspired by Dante's Inferno.
You'll also see versions of The Kiss, Balzac, The Burghers of Calais, Walking Man, many busts, and many models of hands. There's also a lovely garden with 8 sculptures, including the famous The Thinker.
Day 1 Evening:
Philadelphia is a beer loving city, so some suds sampling may be in order. You could start with a happy hour drink at the outdoor Independence Beer Garden.
For a more elegant atmosphere, there's the Stratus Rooftop Lounge, located atop the chic Hotel Monaco. Or try a cool little place called Standard Tap in Northern Liberties, a funky bohemian area.
You can also go on a guided prohibition era pub crawl. Or discover secret bars on a guided speakeasy tour.
For dinner, you're spoiled for choice. Philadelphia has one of the United State's most exciting and innovative foodie scenes, with chef poets churning out delicious eats of all varieties.
I can vouch for the savoriness of Zahav (modern Israeli food), Modo Mio (small Italian restaurant), Amada (upscale tapas, including lots of seafood dishes), Radicchio Cafe (BYOB with beautifully composed Italian dishes), or the Oyster House (all manner of seafood). Kalaya Thai Kitchen was just voted one of the Best New Restaurants in America in 2020.
If you've got a craving for culture, Philadelphia has a fantastic theater scene. South Broad Street is the equivalent of Broadway.
It's so crowded with performing arts venues that it's known as the "Avenue of the Arts." Click here to check out the musicals, plays, concerts on offer.
Day 2 Morning:
1. Terminal Market
To kick off day 2 of your 2 days in Philadelphia itinerary, head to Reading Terminal Market for breakfast. It's an enclosed public market found at 12th and Arch Streets in downtown Philadelphia.
Operating since 1893, Reading is one of the oldest public markets in the United States and a designated Historic Landmark.
There are around 80 merchants, including several bakeries and restaurants, so you can easily find something tasty for breakfast. If you have a sweet tooth, try out Beiler's Bakery or Federal Donuts.
You can also taste your way around Terminal Market on a guided gourmet food tour.
2. City Hall
Just five minutes away from Reading, you can stop to admire and tour Philadelphia's City Hall, radiating arteries to every quadrant of the city.
The ornate Second Empire building is the largest municipal building in the United States. On the exterior, you'll see over 200 sculptures and motifs.
The building is topped by a massive 37 foot bronze statue of William Penn, weighing 26 tons. It's the tallest statue atop a building in the world.
Right next door to City Hall is Love Park, also known as the John F. Kennedy Plaza. That's where you'll find Robert Indiana's Love sculpture, a symbol of Philadelphia.
Once inside, you can take a timed entry guided tour of the building. It's a two hour tour offered just once a day.
There's also a tower and open air observation deck (right below the Penn statue), if you want a panoramic view of Philadelphia. You can take the Tower Tour only or visit the tower as part of the City Hall Interior Tour.
3. Philadelphia Museum of Art
Then, it's time to walk (1.6 miles) or Uber to the Philadelphia Museum of Art ("PMA"), the third largest art museum in the United States
The bronze Rocky statue, of Philadelphia's favorite fictionalized character, is at the bottom of the museum steps.
You can channel your inner Rocky and run up the famed "Rocky" steps. You can even take a Rocky-themed guided tour.
Once up the steps, you enter Philadelphia's crown jewel. Opened in 1929, the PMA is housed in a beautiful building, resembling a Greek temple and boasting world class art. It's one of the premiere museums in the United States, with over 200 galleries.
There are some amazing pieces in the PMA's permanent collection. The art works span all ages—from medieval relics to seminal Impressionist works to riveting and colorful modernist pieces.
The museum has works by artistic luminaries such as Picasso, Van Gogh, Manet, Renoir, Cassatt, Brancusi, Kahlo, Duchamp, and more.
If you have extra time on your Philadelphia itinerary, your PMA ticket grants you two day access to PMA, the Rodin Museum, Cedar Grove, and the next door Perelman Building.
The latter holds the art museum's acclaimed fashion and textile collection and features displays of prints, drawings, photographs, and modern design.
Day 2 Afternoon:
After exploring the PMA, it's time to grab some lunch in south Philly. This is the time to sample the city's iconic sandwich — the cheesesteak. First timers should try the original at Pat's King of Steaks.
Pat's claims to be the inventor of the famous sandwich, which consists of thinly sliced steak and melted cheese on a roll.
Right across the street from the perennial heavyweight is its biggest rival, Geno's, lit up with an orange neon sign.
1. Magic Gardens
Then head out to Philadelphia's Magic Gardens, 15 minutes down the road. It's a whimsical outdoor art gallery — the brainchild of Isaiah Zagar, an award-winning mosaic mural artist and native Philadelphian.
Known as an "immersive mixed media art environment," it's a stunning place to visit. The installation's facade—and even some surrounding buildings—are plastered with bits of colored glass and shards, broken ceramics, and even bicycle spokes and wheels.
There's a long outdoor labyrinth and tunnels. The experience continues inside, as you wind your way through 3D mosaicked hallways and step into glistening courtyards.
Timed entry tickets are just $10. Purchase them online in advance as it often sells out.
You can also sign up for a South Philadelphia walking tour that includes a visit to the Magic Gardens. South Philly is also a great place to go on an Italian market food tour.
2. Eastern State Penitentiary
If you prefer history to art, as an alternative to the Magic Gardens, you could instead visit a fascinating historic prison, Eastern State Penitentiary. It's a National Historic Landmark, just a 10-15 minute walk from PMA.
ESP covers nearly 150 years of criminal history. Creepy and foreboding, this old prison is intentionally kept in a state of "sustained ruin." On the outside, it looks like a medieval castle with turrets and crenellated walls.
ESP was the world's first true penitentiary with revolutionary system of incarceration that encouraged isolation in a monastic environment.
Some notorious criminals like mobster Al Capone and bank robber Willie Sutton were inmprisoned there.
The audio guide is eerily narrated by Steve Buscemi. Click here to pre-purchase a ticket.
Day 2 Evening:
Wrap up your weekend in Philadelphia with a stroll along the hip and lively South Street. South Street is the perfect place to window shop (over 400 retail shops) and admire vibrant street art.
For dinner, you're spoiled for choice on South Street.
You'll find every brand of cuisine imaginable. Check out Serpico (global cuisine with Asian flavors), my favorite Pumpkin (modern American), Tamarind (Thai cuisine), Hardena (curries and Indonesian food), or Las Bugambilias (Tex Mex fare).
Just a block away are The Good King Tavern, the Famous 4th Street Delicatessen and Bistro La Minette.
South Street is also home to a wide variety of bars, from classic Irish pubs to hipster dive bars with names like Tattooed Mom. Live music performances can be seen at the Theatre of Living Arts.
It's easy to choose your own adventure and have a fun night out here, especially on the weekend.
Tips for Visiting Philadelphia
1. How To Get Around Philadelphia
The historic sites in Philly are in a compact area and within easy walking distance. Just 25 blocks separate the two rivers defining Philadelphia.
It's a 45 minute walk from river to river. Numbered streets run north/south and named streets run east/west.
You don't need a car in Philadelphia. In fact, a car will likely be a hindrance as parking is hard to come by and rather expensive.
To get to all of your itinerary destinations in a hurry, it's easiest to take Uber of Lyft.
The public transportation, SEPTA, can seem a bit baffling. But you can check out the SEPTA site to study up on transportation options.
You can also use the Hop On Hop Off Bus to get around to Philly's main attractions.
Or, go on a fun Segway tour or trolley tour of the city.
2. Tours In Philadelphia
There are a bunch of good tours you may want to invest in to explore and get around Philadelphia. You can pick one that suits you.
They include:
3. City Passes
If you plan on visiting several pricey attractions, you might want to invest in either Go City All Inclusive Pass or the Philadelphia Pass.
The Philadelphia Pass is a smart card that gives you admission to 30 attractions. The price varies depending on the number of day (1-5 day passes are available).
At some attractions, you can skip the line using these passes, a big benefit during high season.
4. Tourist Office Locations
The main tourist office is found at the Independence Visitor Center in the Historic District, at the junction of 6th and Market Streets. There are also visitor centers at City Hall and Love Park.
5. When to Visit Philadelphia
The best time to visit Philadelphia is in the spring or fall. Summer can be crowded and sweltering. Winter can be bitterly cold and windy. Having said that, Philadelphia has some notable wintery attractions.
Philadelphia's Thanksgiving Day Parade is the oldest in the nation. Philadelphia has an authentic open air German Christmas market, Christmas Village, staged at Love Park and City Hall.
Philadelphia is also renowned for its razzle dazzle New Year Eve celebrations. Revelers gather at Penn's Landing for a spectacular fireworks display.
On New Years Day, there's a costumed Mummer's Parade so unique that it's been featured in National Geographic.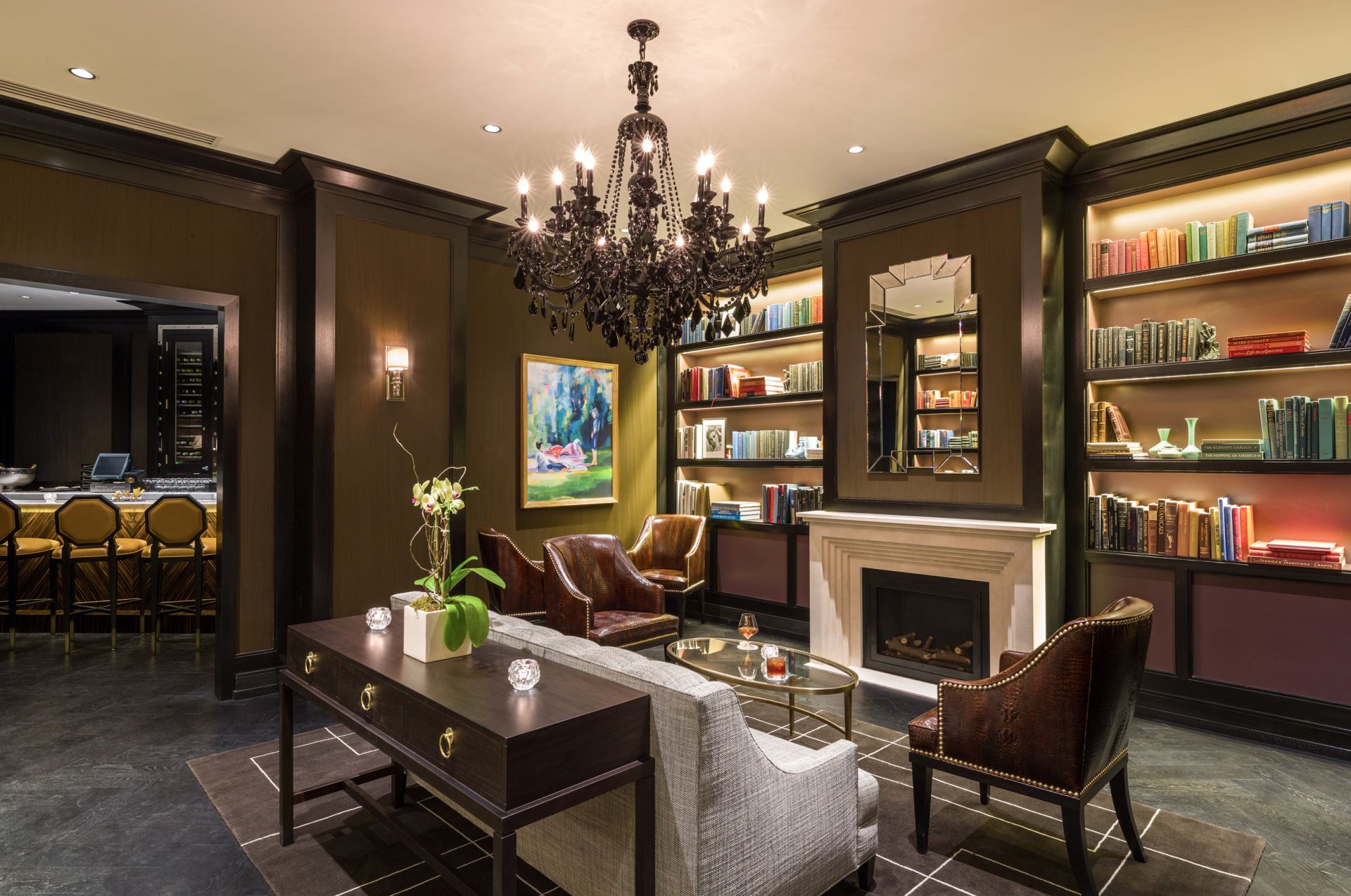 6. Where To Stay in Philadelphia
There are some absolutely wonderful boutique hotels in Philly, my other preferred lodging option.
You can check out the 1715 At Rittenhouse, AKA Rittenhouse Square, The Rittenhouse, or Alexander Inn.
Then, there are wonderful luxury options like the Ritz-Carlton and the Four Seasons. And the reliable standbys like the Sofitel at Rittenhouse Square, Hilton Garden, Marriott, or the Doubletree.
If you're interested in other travel destinations on the East Coast, you might enjoy these articles:
I hope you've enjoyed my two day itinerary for Philadelphia. If you'd like to spend a weekend in Philadelphia, pin it for later.