If you're planning a trip to London, you're in for a treat! But you'll definitely need some must know tips for visiting London.
As one of my favorite cities in the world, London is a large and diverse metropolis with a wealth of world-class attractions and a rich history. But with so much to see and do, planning a trip to London can feel overwhelming, especially if it's your first time visiting.
That's where this guide comes in. In it, you'll find 25 essential tips that will help you plan your trip and make the most out of your time in London. Whether you're interested in history, culture, food, or shopping, these practical tips will help you navigate the city like a pro.
As someone who has lived in London and visited many times, I can tell you that there's always something new to discover. So read on, and get ready to fall in love with this incredible city!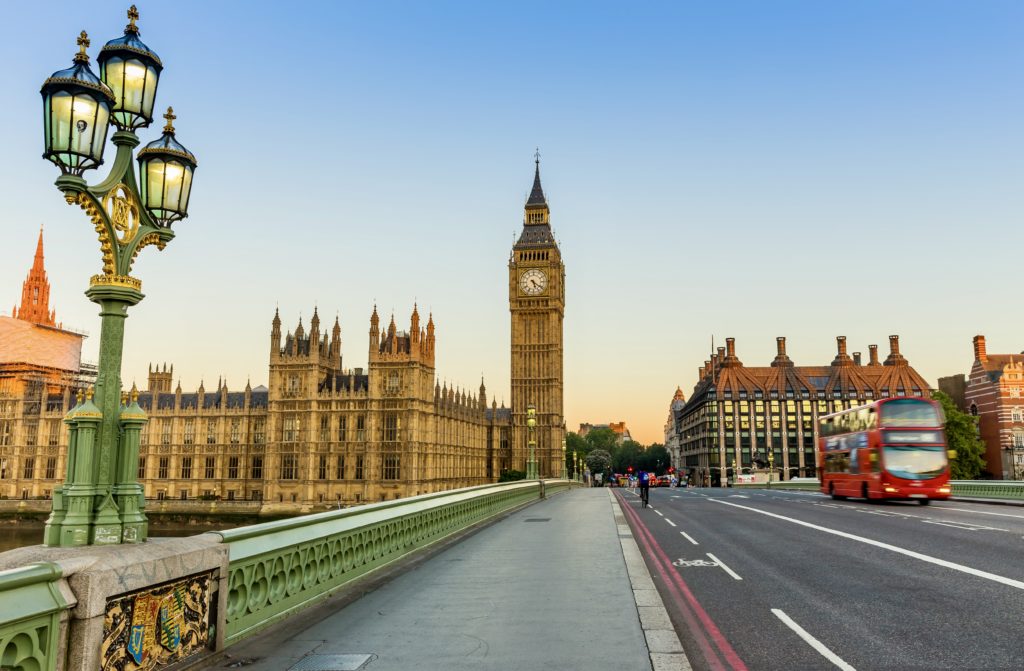 Must Know Tips For Visiting London
Here are 25 must know tips for visiting London.
1. Research In Advance
My first London tip is that you've got to be organized to visit London. It doesn't work well to do things on the fly, even if you like to be spontaneous.
My advice is to decide how many days to allocate to the city and research what you want to do and see before you arrive. Then, map out where each place is located.
After that, decide how best to organize each day of your London itinerary by geographical location of sites and how long you expect to spend on a given activity.
You may even want to put it into a spread sheet. Leave in some wiggle room for spontaneity and transit time.
2. Book Your Hotel In Advance
London is a tremendously popular tourist destination. Sometimes hotels are booked months in advance.
What hotel to book? There are scads of hotels in London for every budget.
Try to pick one close to the sites you want to see. If this is your first time visiting London, you'll want to stay somewhere central.
If you check out my 3 days in London itinerary, I have a long list of hotels you might consider in the "tips" section. I won't repeat myself here.
Personally, I like staying in Westminster, Mayfair, or Marylebone. The South Bank is too congested and touristy for my taste.
You can stay further out of the city if you're on a budget. But sometimes the extra commuting time cancels out the savings, particularly if you're only in London for a few days.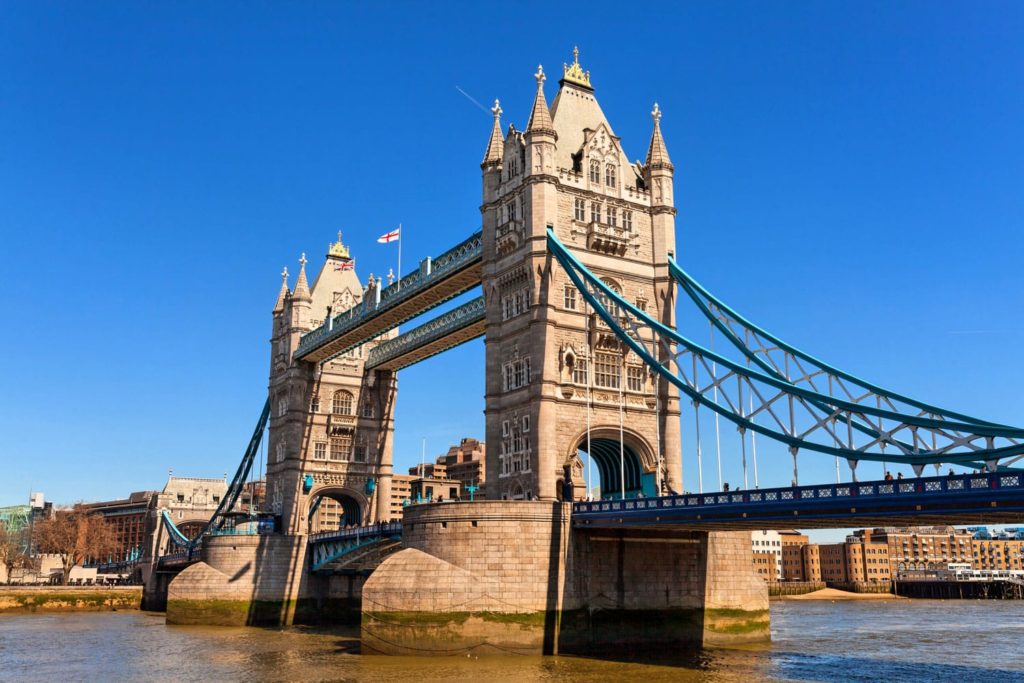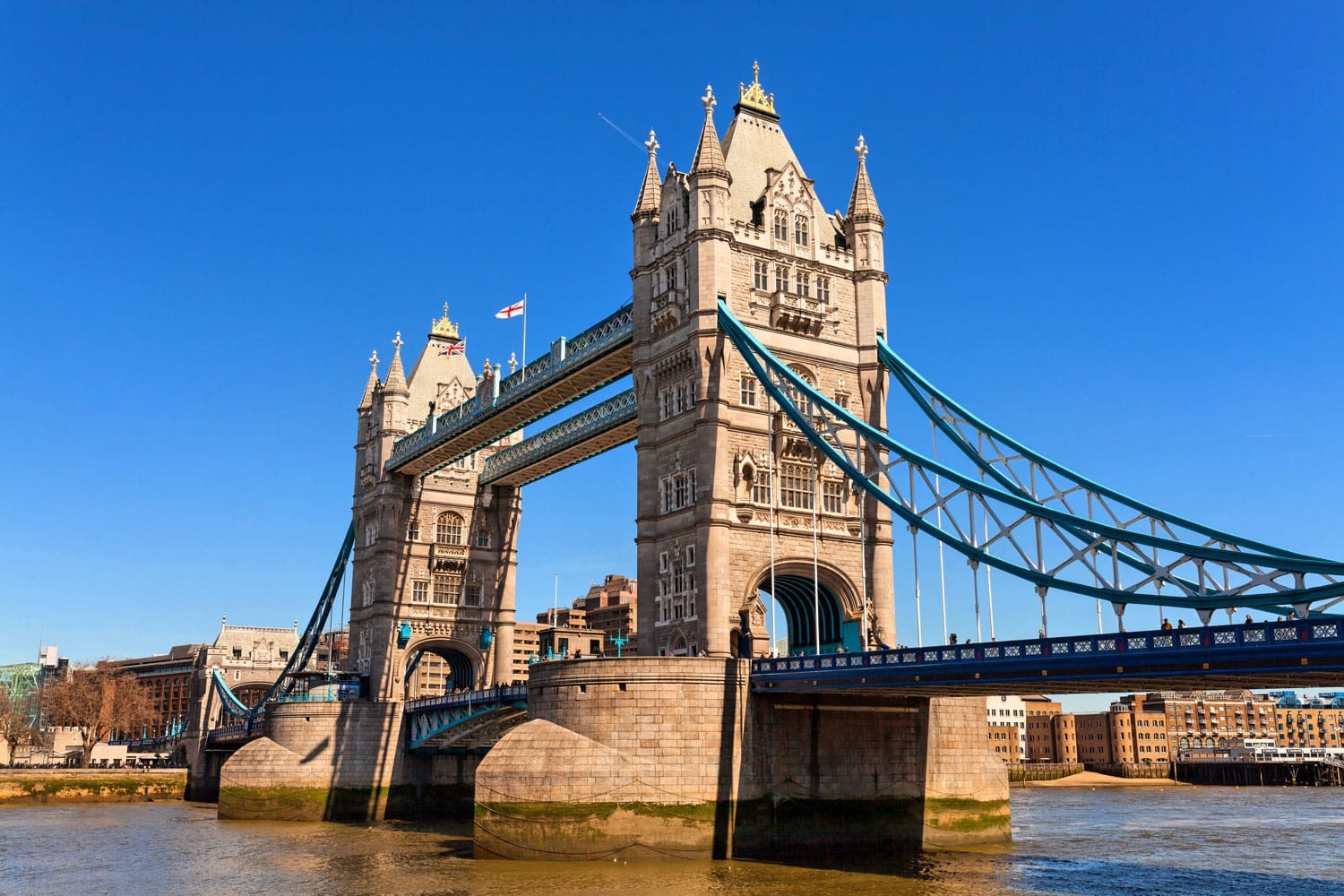 3. Book Your Restaurants In Advance & Tipping
Just as with hotels, if you have a "must do" on your restaurant list, reserve in advance. Maybe a month in advance if it's for Friday or Saturday night.
Some restaurants in London that are really hot right now include: Tatale, Honey and Co, The Clove Club, Hide, Silo, Lyle's, and Trivet. Last time I was in London, I loved Tatale, but couldn't get into Trivet because I didn't call soon enough.
Dinner in London isn't quite as late as other places in Europe. The prime dining hours in London are 7:30 pm to 10:00 pm. Your hotel will be happy to help you make a reservation too.
Although considered a mandate in the US, tipping in London is not really a requirement when dining out. The service charge is usually included in the bill.
However, if you've had excellent service, adding on a few pounds can be a nice gesture.
4. Book Theater Tickets In Advance
I don't know about you, but when I visit London, I want to have at least one night out in the West End.
If you want to see the hottest West End show, another London tip is to book well in advance. Last time I was in London, I saw To Kill A Mockingbird and I can't recommend it enough.
You can call the theater box office directly to book a ticket. Or you can reserve online at several internet sites. I use www.whatsonstage.com.
To try to nab discounted same-day tickets, check out the "tkts" booth in Leicester Square.
This book-in-advance policy also applies if you are planning a day trip to Stratford-upon-Avon, the premiere Shakespeare destination in England. There are three theaters in Stratford.
The flagship Royal Shakespeare Company is on the Avon River. To see what's playing or book a ticket go to the Royal Shakespeare website.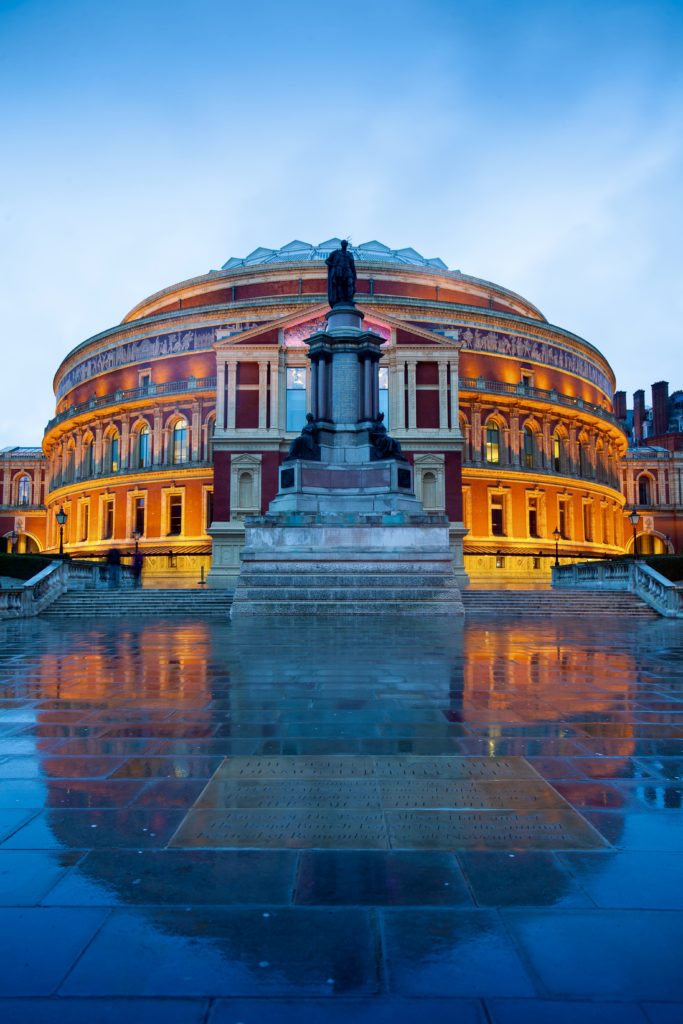 5. Local Currency & Credit Cards
The local currency in London is pounds. You'll need some cash on hand for the odd purchase, tips, etc.
In London, almost every place accepts credit cards.
But that isn't necessarily true if you're day tripping to one of England's quaint medieval towns. Sometimes ancient eateries or pubs operate on a cash only basis.
When using your credit card, be sure to pay in the local currency (pounds). This will allow your bank to do the currency transaction instead of the retailer. You will definitely save money with this London tip.
6. What To Pack For London
I'm an inveterate over-packer. But you should try to avoid overpacking to ensure you have room to bring home some goodies and purchases you'll undoubtedly make. Or else, pack an extra tote bag.
There are some things you will need to pack. London is a cosmopolitan city with well dressed citizens.
It's not really the place for baggy pants, sweatpants, or super short shorts. Especially for sightseeing in cathedrals and churches.
I'd advice wearing slightly upscale leisure clothes for your daily sightseeing or touring. That doesn't have to be fancy, just jeans and a nice top.
For evenings out, bring a "smart" outfit or two for the nicer restaurants and theaters of your choice.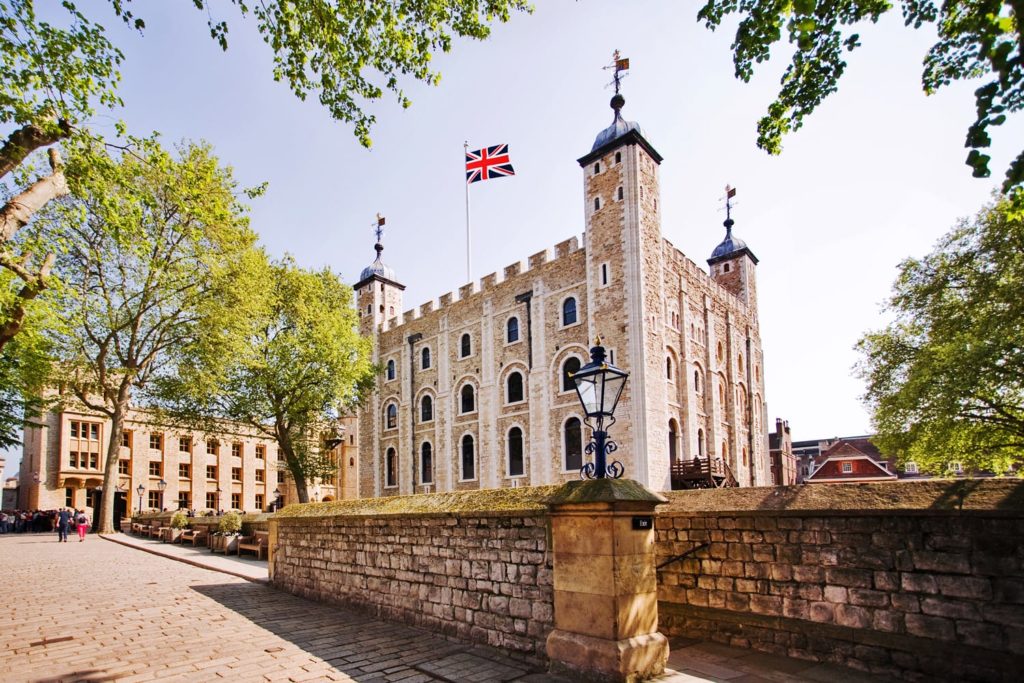 It's also advisable to wear comfortable shoes for walking. You may be clamoring up uneven stony stairs or strolling down cobblestone streets.
But you won't want to wear those comfy hiking shoes if you're staying at a fancy hotel. After a day of sightseeing, change into something a tad more elegant.
Because of London's notoriously fickle weather, you might even bring an extra pair of walking shoes in case one pair gets drenched. And if the forecast is grim, a lightweight rainproof windbreaker and/or a mini umbrella will come in handy.
When I travel to Europe, I never leave without my small PacSafe anti-theft backpack. They come in cut resistance fabric and have lockable zippers.
The backpack is big enough to fit a guide book, a wallet, an iPad, small selfie stick, map, windbreaker, etc.
This backpack will also give you have some defense against pickpockets who prey on tourists at crowded attractions or on the subway. You can also use a concealed travel pouch.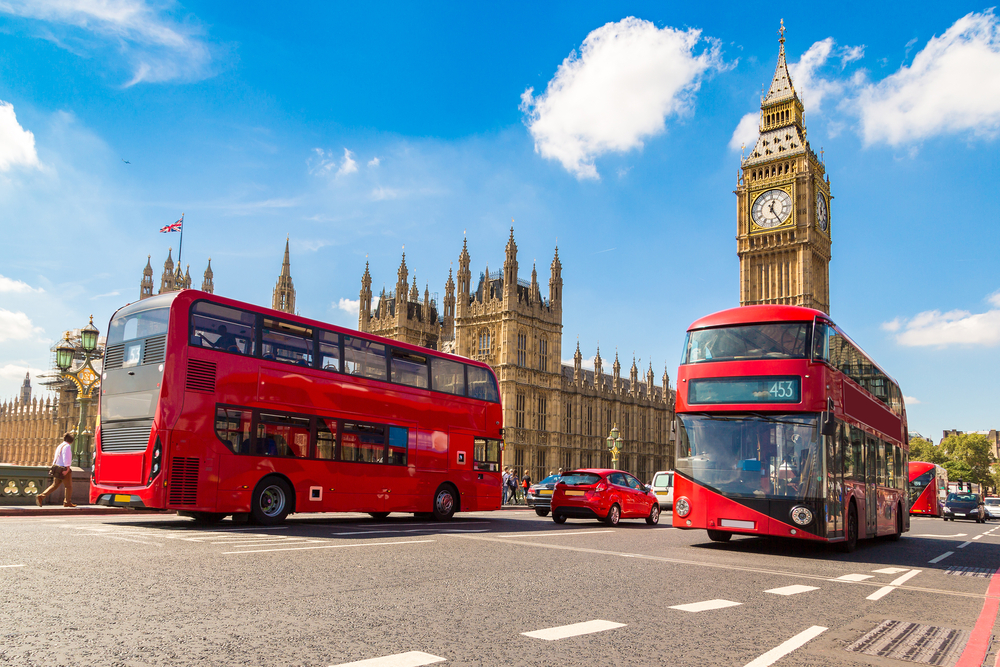 If you opt for a backpack, make it a small one. If it's too large, you will need to check it at many attractions, especially museums.
Don't forget your travel adaptor either. The UK uses type G plugs, which are different from the rest of Europe.
You can easily purchase an adapter in any travel store or online. If you forget to bring one with you, you can buy one at the airport.
I also bring a small portable charger to throw in my backpack. If you're using your phone as a GPS and taking lots of photos, your charge may not last through the day. With a portable charger, you can charge as you walk.
7. How To Get To London
Need tips for getting to London? London Heathrow is the major airport in London where most international travelers will arrive. There are many ways to get from Heathrow to your hotel.
Depending on your budget or inclination, you can take a cab, the Heathrow Express, the tube, or you can book a private transfer.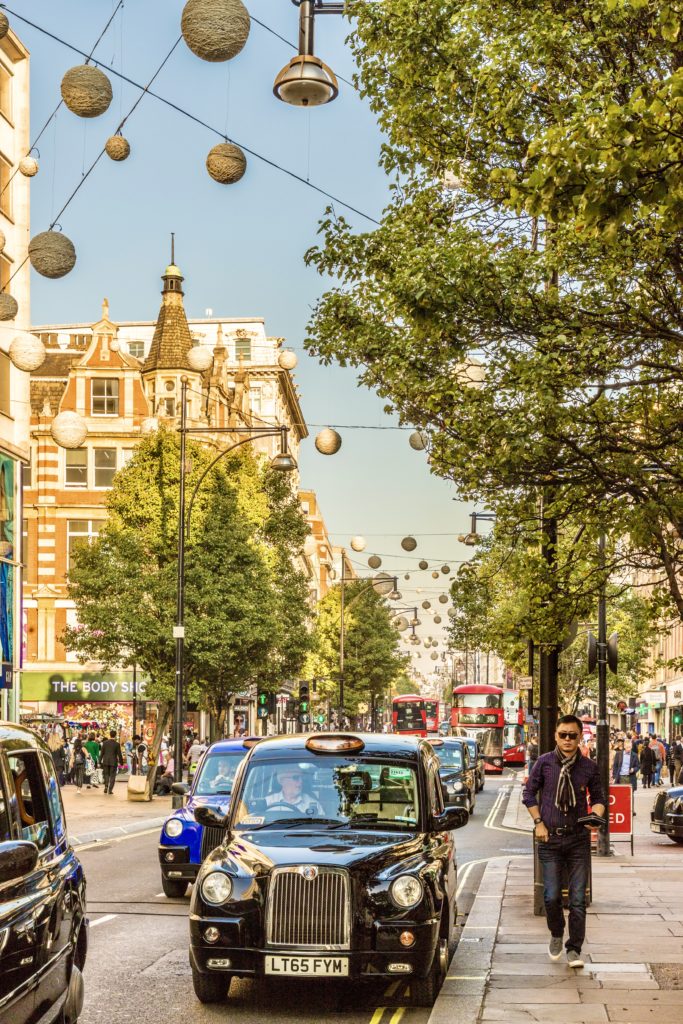 The tube is the easiest and cheapest option. But I wouldn't recommend it if you have a lot of luggage because of the stairs, escalators, and crowds. A taxi or private transfer will make your life easier, especially if you're dealing with jet lag.
8. How To Get Around London
Needs tips for getting around London? Central London is very flat with a lot of sidewalks.
It's an eminently walkable foot-friendly city, especially if you explore it one neighborhood or area at a time. I've easily logged 10 miles a day traipsing around London.
Still, London is very large. You'll inevitably need to use some form of transportation to get from A to B, for example if you've just visited the Tower of London and you need to return to your hotel in Kensington. It's just too far to walk.
Taxis
You can take Uber or taxis in between attractions. The black taxis are fairly ubiquitous and the drivers are super friendly. If you're hailing one in the street, you can tell if it's available if the taxi's top light is lit up.
The taxis are metered and regulated, so you won't be cheated. They all take credit cards. You can tip by just rounding up to the nearest pound. If it's rush hour and traffic is bad, the tube is a better option.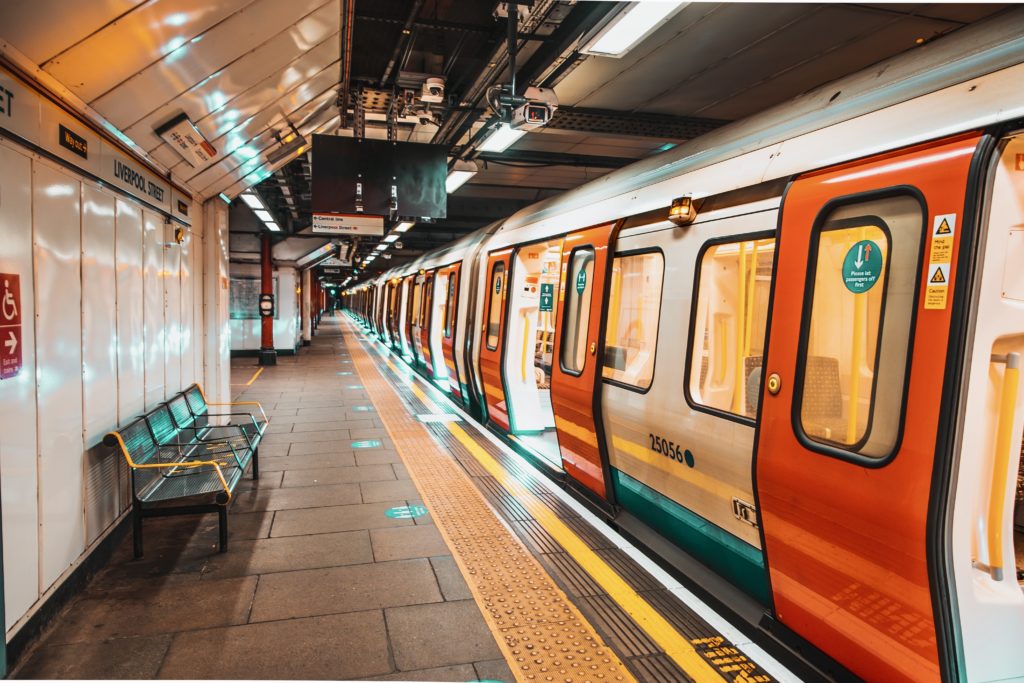 Tube
London's underground subway system is called the "tube." Tube stations are everywhere in London, as common as souvenir stands. You can pick up a tube map at any station or download the transit app.
Taking the tube is really the best and cheapest way to get around London. Trains come every few minutes. You can criss cross London and not be caught in traffic.
The Tube Map will become your best friend and help you plan your trip and determine which zones you'll need to visit. You'll find tube maps at every station and on the tubes.
Buses
You can also take buses, which are actually cheaper than the tube. But you might spend some time cooling your heels and waiting for them to come.
For the buses, you must have an Oyster card or other travel card. You can't use cash to get on the bus. The classic double decker red buses only travel on the heritage route 15.
Guided Tours
There are lot of other fun ways to explore London via guided tours. You can:
You get one free day on the hop on hop off bus with a London Pass.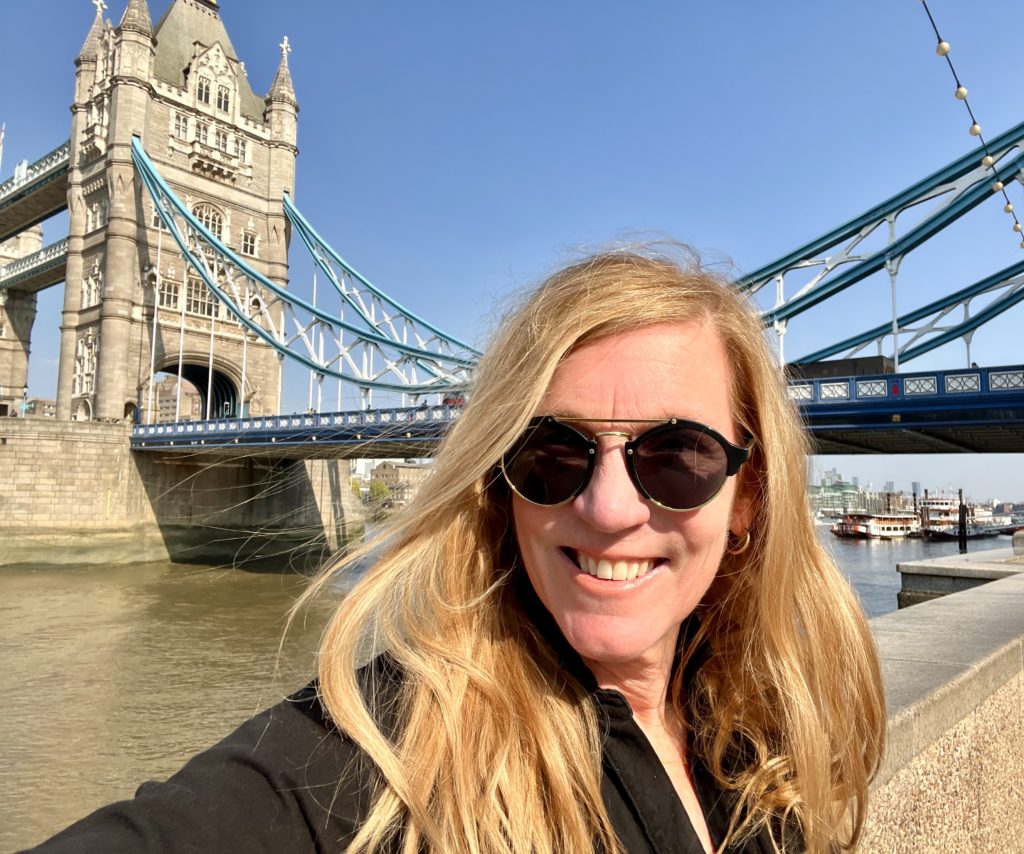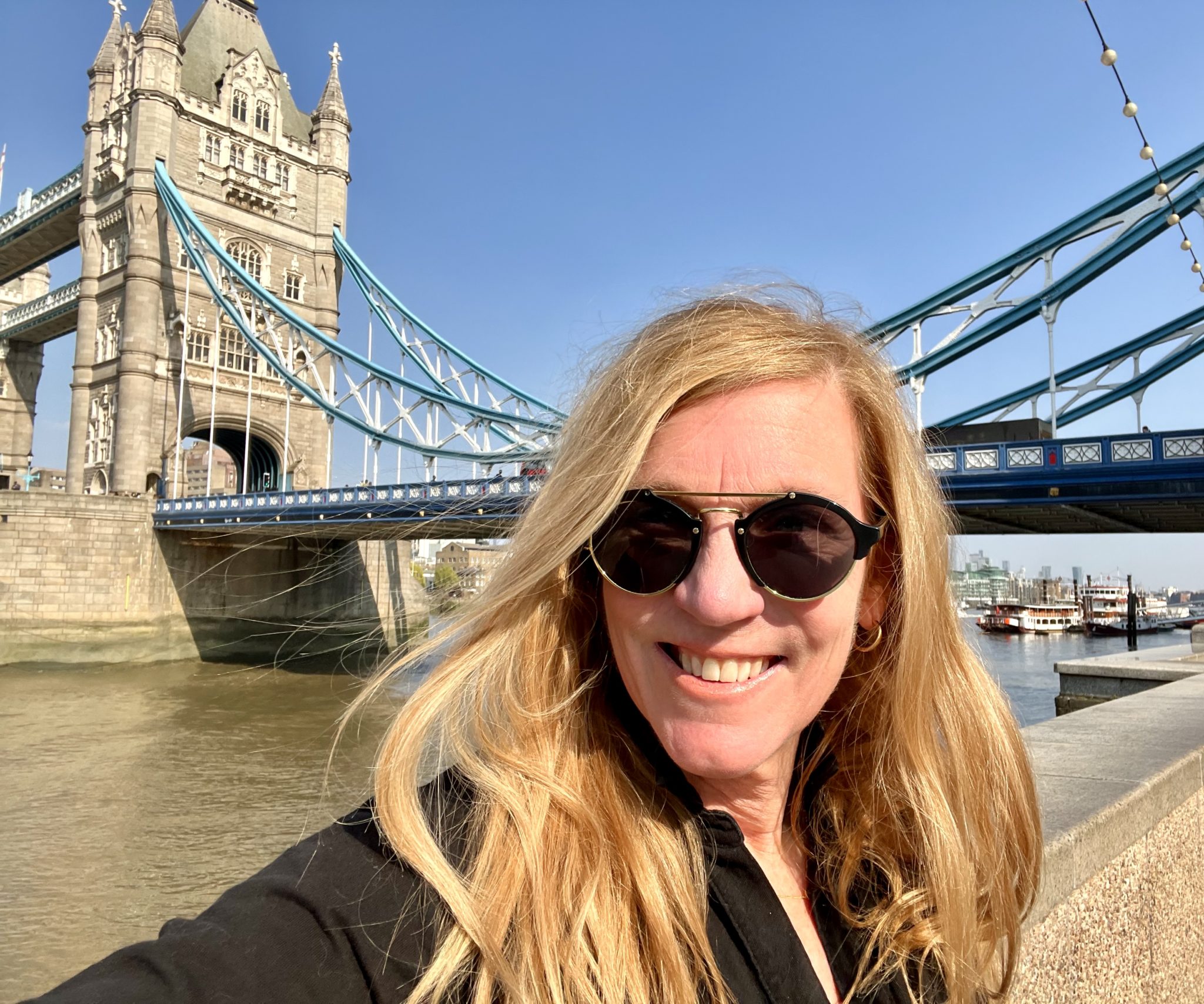 9. Oyster Card
The Oyster Card is another handy London pass that I highly recommend. It's an electronic smart card used to pay for transportation in London, including the tube and buses. It's much cheaper than buying individual tickets.
You can purchase an Oyster Card online in advance of your trip and have it mailed to your home. You can also buy the card at tube stations and airports. There's a one time £5 fee to purchase the card.
To use the Oyster card at the station, touch it flat against the turnstiles yellow card reader when you enter and exit. If you are using a paper ticket, feed it into the machine and hang on to it to exit later.
You preload the card with money. Each time you scan the card to take public transport, the fare will be automatically deducted from the card.
At the end of your trip, if the remaining credit is £10 or less, you can get a refund from a Tube station ticket machine.
10. London Pass
If you are spending several days in the city, another tip for London is to consider purchasing the London Pass.
It gives you free skip the line entry to over 60 of London's top attractions, including the Tower of London, Westminster Abbey, Windsor Castle, St. Paul's Cathedral, and the Shard.
The Pass also gives you free transportation on the hop-on-hop-off bus and the hop-on-hop-off river boat. You also get additional discounts on food, shopping, theater tickets, and tours. You can see a full list of attractions and benefits here.
There's also a London Explorers Pass. With it, you can pre-select entry to 3, 5, or 7 out of 20 included destinations.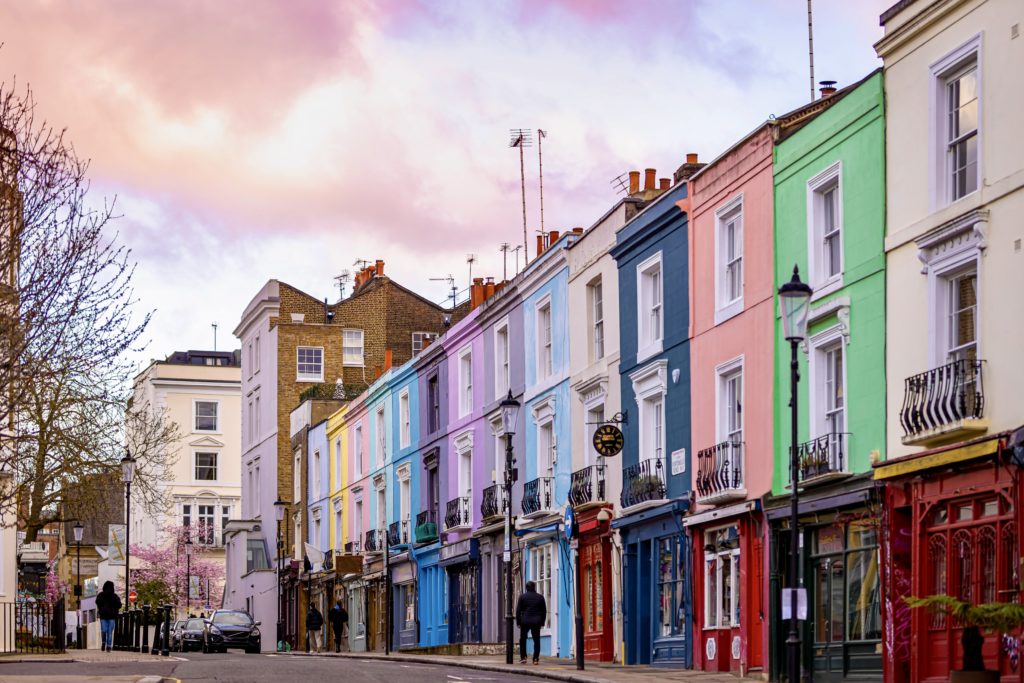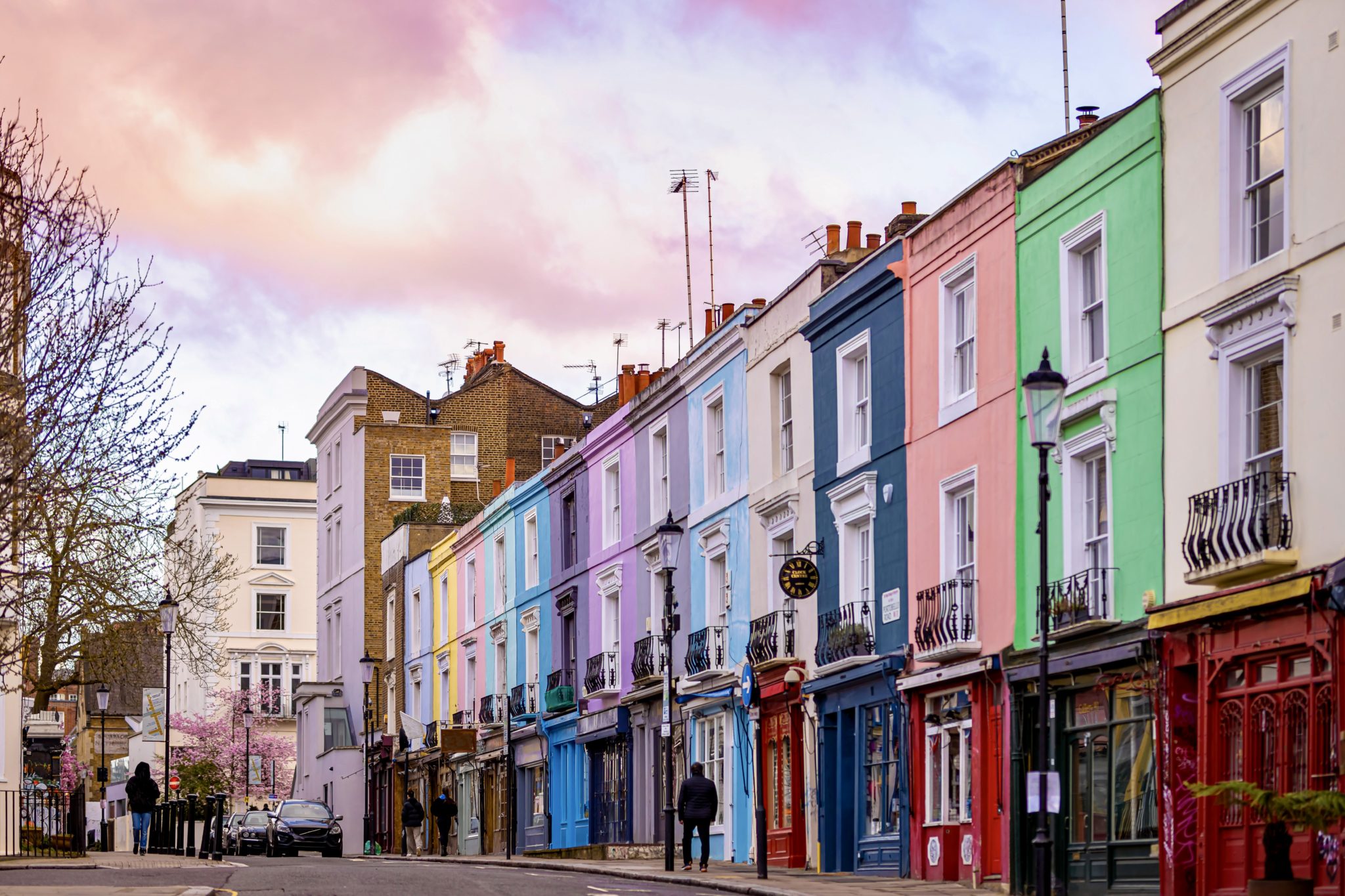 11. How Many Days To Spend London
If you are coming to London for the first time, you may be wondering how many days in London you need. The answer is that you can't see everything. There are simply too many landmarks, attractions, and museums that demand your time.
But to see the main attractions, I would budget 3-5 days. For reference, I have a 3 days in London itinerary and a 5 days in London itinerary.
If you want to visit some sites outside London, you should allot more time.
I'm not that crazy about driving in England. I don't have the derring do to attempt to drive on the left side in a big city. But London makes a great base for visiting loads of wonderful places in greater London or within 1-2 hours.
You can easily take the train or book a guided tour. Last time I visited, I was in London for 10 days straight and never ran out of things to do.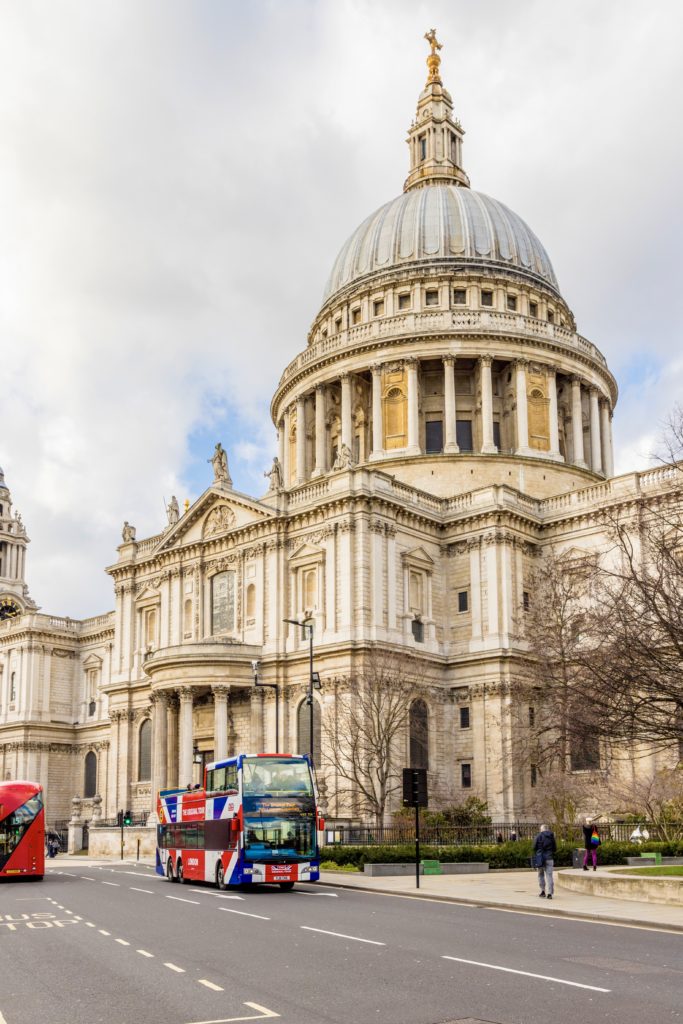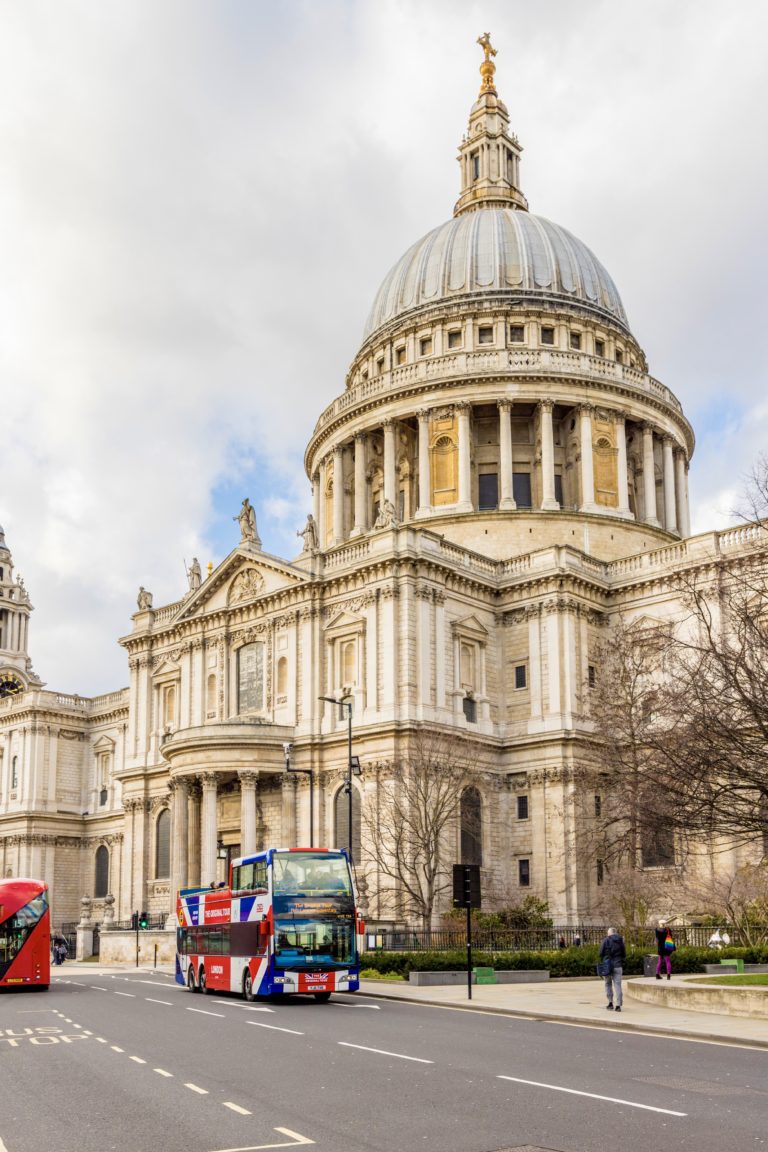 12. Book Attractions In Advance
This is a super important tip for visiting London — you need to book major attractions online in advance. If you don't, you will be confronted with long queues. That will inevitably cut into your precious sightseeing time and make you frustrated.
Even for sites that are free, like the British Museum, you may need to reserve a timed entry slot online.
I advise booking skip the line tickets weeks well in advance for these particular sites (with links), except in the dead of winter.
You can print the ticket/voucher at home or show the bar code on your mobile phone at the entrance. Sometimes your voucher will need to be exchanged for a paper ticket at the ticket booth.
If you're heading out of town, you'll also need to pre-purchase tickets for Stonehenge and Windsor Castle.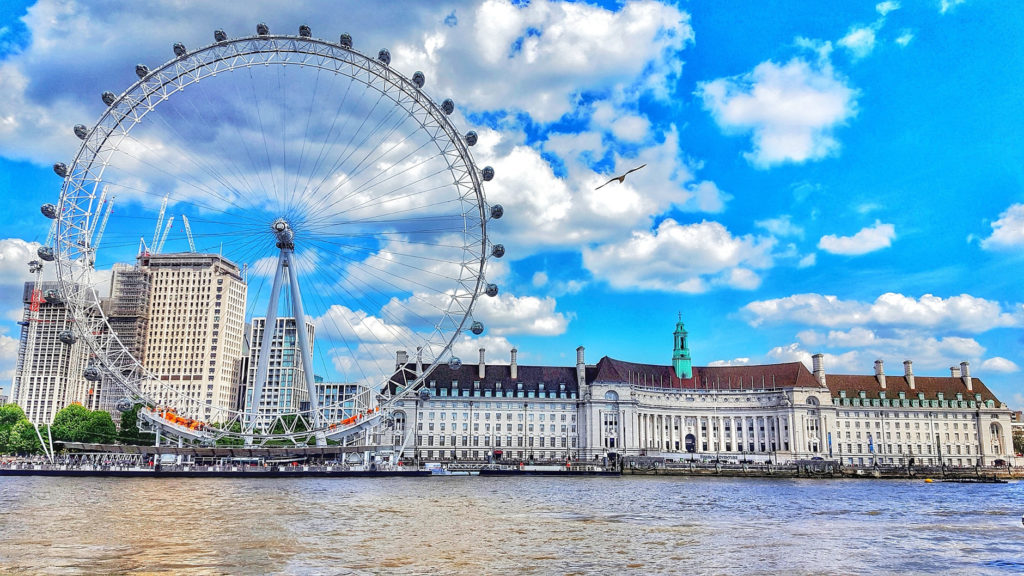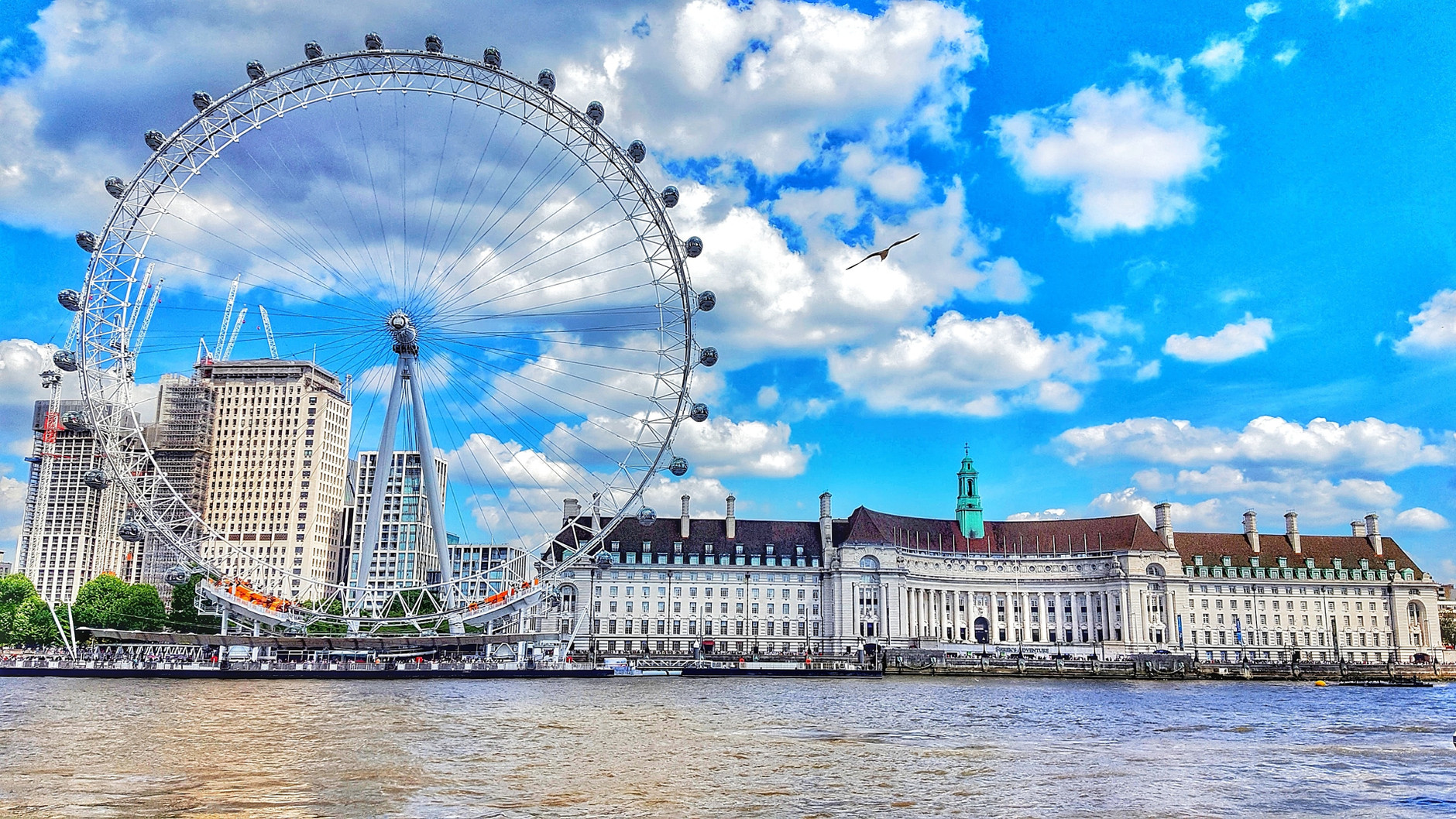 13. Admission Fees
Admission fees change frequently, so you should check the website of the attraction you plan to visit if you don't already have a ticket.
In addition, every attraction has a different policy for discounts. There is no set standard for what constitutes a "child" (anywhere from 3 to 15) or "family" or "senior."
You can visit many churches for free (not St. Paul's Cathedral or Westminster Abbey). But there is often a suggested donation.
Some admission fees are rather hefty. I think it's worth it to cough up the cash for Westminster Abbey, the Tower of London, the Churchill War Rooms, and St. Paul's Cathedral (only if you do the dome climb).
I don't think the high price tag is worth it for the London Eye, Madame Tussauds, or the Sherlock Holmes Museum. Shakespeare's Globe Theater is very interesting, but perhaps only for true fans of the Bard.
In addition, depending on your itinerary, you may consider becoming a member of the English Heritage or National Trust.
If you are not a resident in England and plan to do some castle hopping, you may benefit from buying an English Heritage Pass for Overseas Visitors. This pass is valid at over 100 properties and is available for 9 or 16 days.
14. Opening Hours
Most shops and attractions in London are open Monday through Sunday from 10:00 am until 7:00 pm. Outside of London, places may close on Sundays.
The majority of London's museums open around 10:00 am and close between 5:00 pm and 6:00 pm. Some, like the Tate Modern, stay open late one night a week.
In fact, if you're having trouble fitting everything in, evenings can be a great time to sightsee. On any night of the week, you'll find some sights open until at least 8:00 or 9:00 pm.
Most attractions have "summer" and "winter" hours, being open longer in "summer." So be sure to check the website of your intended destination.
Also, another London tip is that, despite the stated "closing" hour, the last admission to many sites may be 30 minutes or an hour before closing.
Going the first thing in the morning isn't always ideal. For example, people start lining up for the British Museum and Westminster Abbey a half hour or more before opening. It might be better to visit these sites mid afternoon.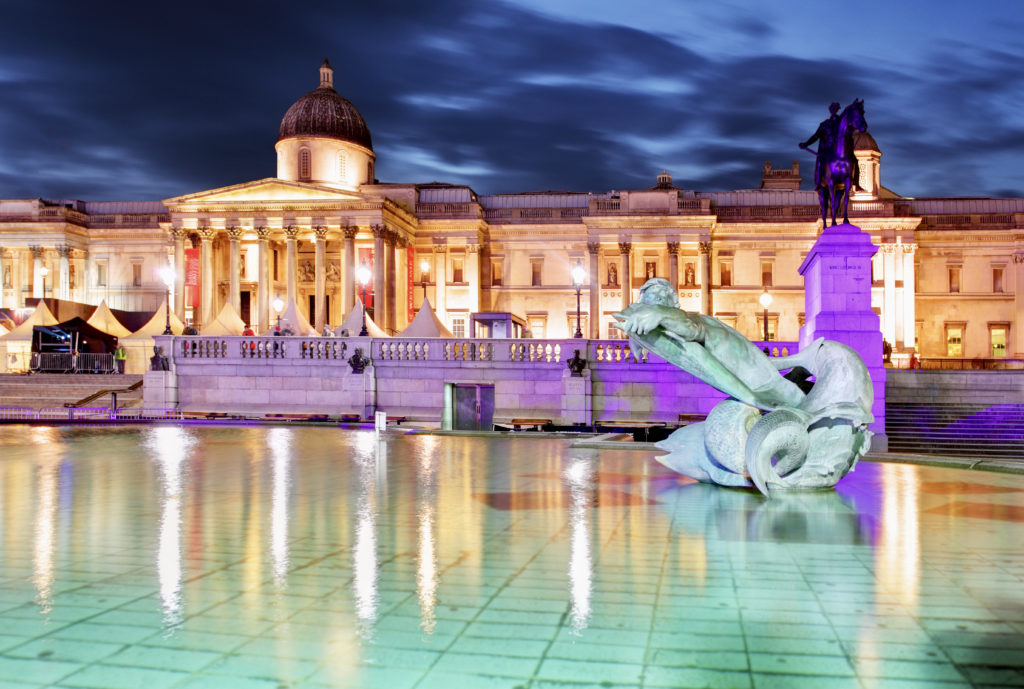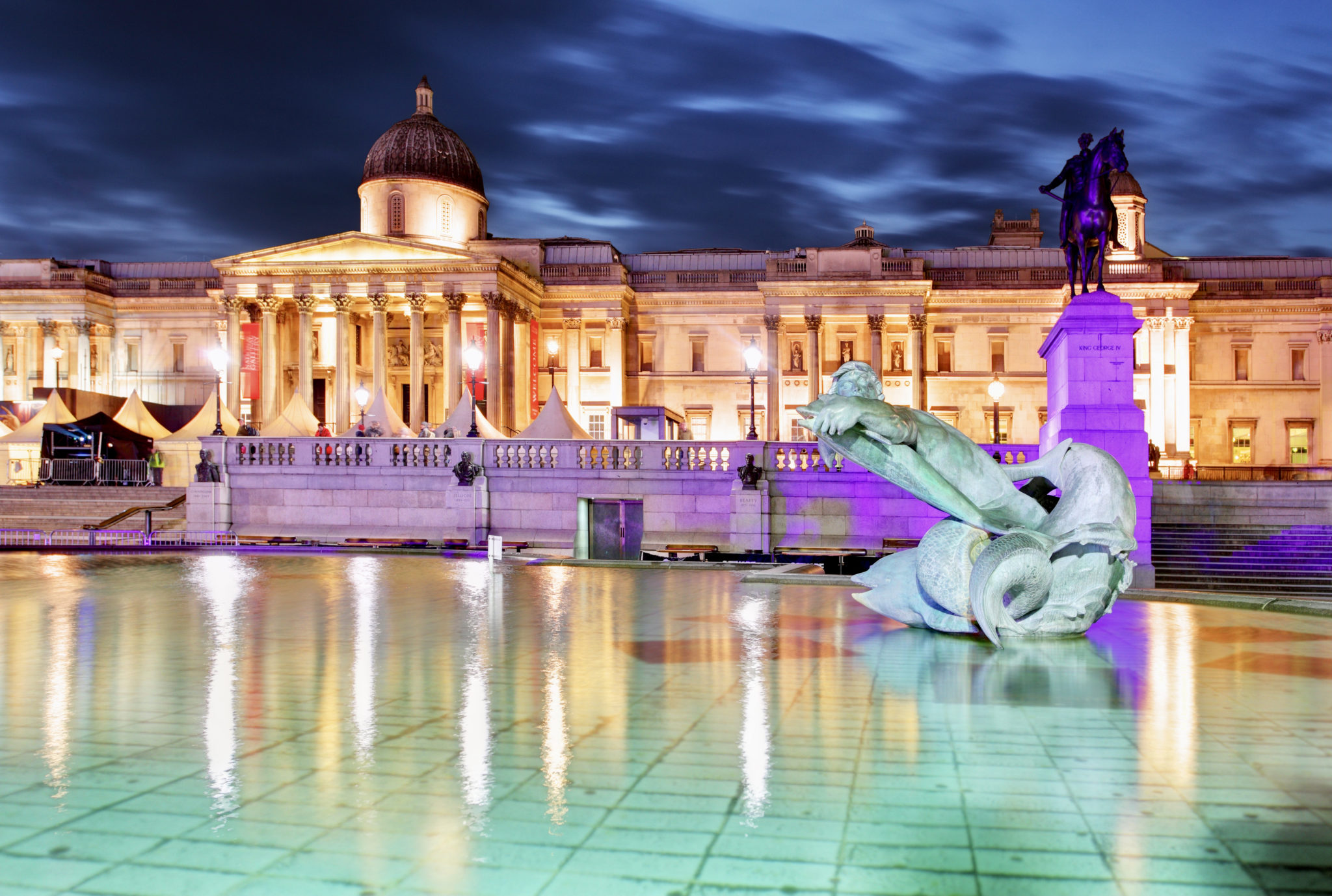 15. Free Things To Do in London
No doubt about it, London is an expensive city. Half a day at the Tower of London with souvenirs and a family can set you back. But there are also plenty of free things to do.
Many of London's museums are completely free — the British Library, National Gallery, National Portrait Gallery (closed for renovations right now), Tate Britain, Tate Modern, Wallace Collection, Imperial War Museum, Victoria and Albert Museum, Natural History Museum, Science Museum, National Army Museum, Sir John Soane's Museum, and the Museum of London.
Here's my complete guide to the 30 best museums in London, to help you decide which ones you want to add to your London itinerary.
You can also always window shop at Harrods or Selfridges. And London has some wonderful markets to stroll through or grab lunch — Borough Market, Camden Market, Spitalfields Market, Portobello Road Market, etc.
You can also witness the Changing of the Guard at Buckingham Palace for free. It takes place at 11:00 am on Mon, Wed, Fri, and Sunday. You'll need to line up early to get a good view.
16. Tourist Traps In London
Like any major city, London has its fair share of tourist traps that you should skip.
You need to carefully assess whether overhyped London attractions are worth your time, money, and energy. Or whether you're zen enough to endure the wait to get into them.
Here's my guide to 15 of the worst tourist traps in London.
17. Hidden Gems In London
Are you a repeat visitor to London?
I've been fortunate to visit London many times and there is always something new to see, whether it's an attraction I'd previously missed or a special exhibition.
In reality, London has so many layers of history and attractions, it would take a lifetime to discover them all properly.
If you want to see some off the beaten path attractions, here's my guide to 40+ hidden gems in London.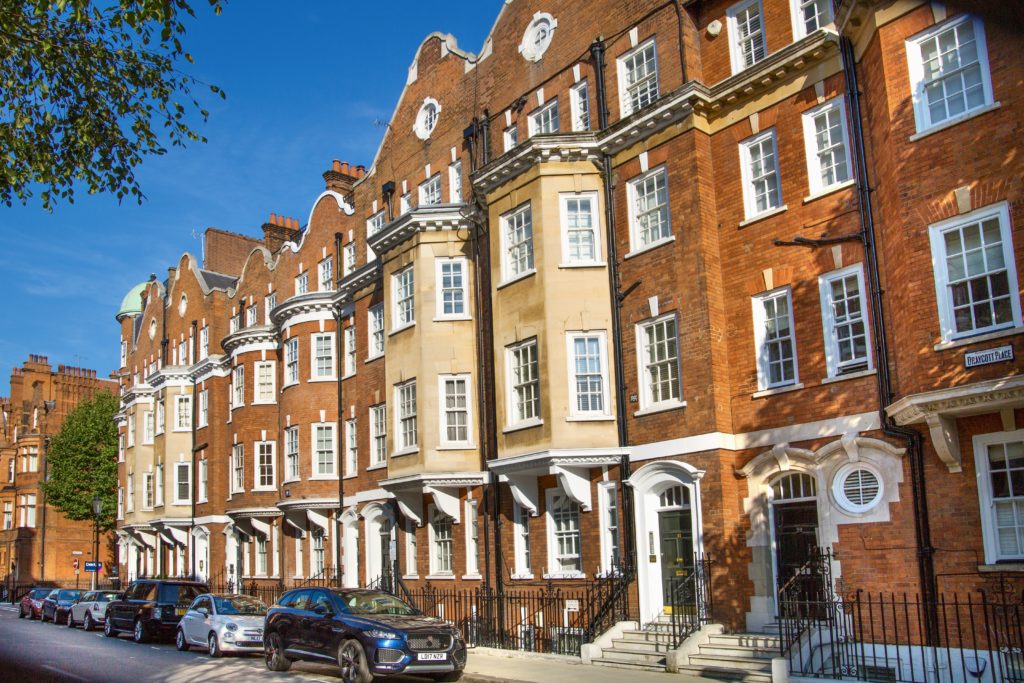 18. London Neighborhoods
London is a city of neighborhoods and micro-neighborhoods, split in two by the Thames River.
Here are the main ones. You should organize your sightseeing by planning to visit X attractions in X neighborhood to minimize travel time and maximize touring time.
Central London
This area of London consists of Westminster and the West End and is where most visitors spend their time.
Central London is home to some of London's top attractions — Westminster Abbey, Big Ben, the Houses of Parliament, Buckingham Palace, etc.
It's also the hub of cultural London. Soho, Covent Garden, Piccadilly Circus, and Trafalgar Square are thriving people places with restaurants, museums, markets, shops, and theaters.
You may want to book a guided walking tour for an overview of the area.
North London
North London is home to the Fitzrovia, Marylebone, and Bloomsbury neighborhoods. You might come here if you want to visit the British Museum or the British Library, both of which are worthwhile.
The City
The skyscraper-clad downtown London is just called "the City." It was once a walled town in Roman times and you can even visit an ancient Roman temple.
Along with the gleaming skyscrapers like the Shard and the Fenchurch building, you'll find some historic landmarks. St. Paul's Cathedral is in this area. To the extreme east lies Tower Bridge and the Tower of London.
East London
East London is a hipster paradise. You'll find an emerging foodie scene, street art, and pop up shops. This is where you'll find Shoreditch, Brick Lane, and Spitalfields. This is a great place to take a street art tour or food tour.
South Bank
South Bank refers to attractions that are south of the Thames River. And there's quite a few things that are likely on your to do list: Tate Modern, Shakespeare's Globe Theater, London Eye and the Imperial War Museum.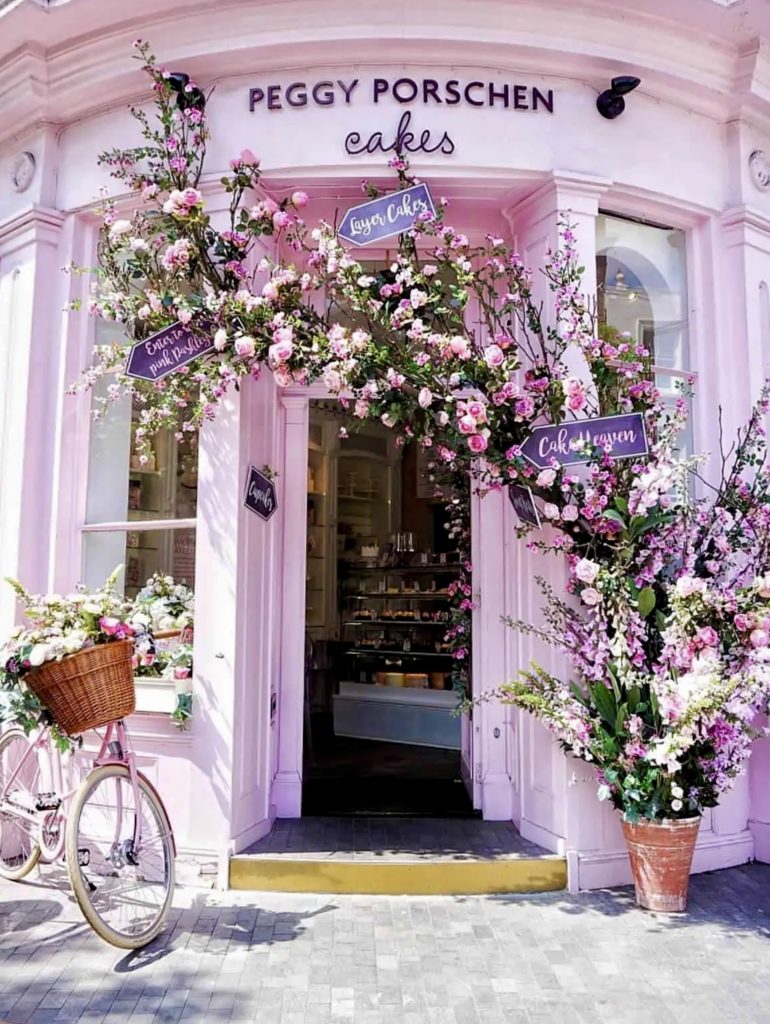 West London
This is the tony part of London most likely to break your budget. Still, it's gorgeous and home to some of London's most famous and popular neighborhoods.
This is where you'll find Mayfair, Belgravia, Chelsea, South Kensington, and Notting Hill. You'll find trendy shops, some great museums, historic pubs, and a serious foodie scene.
19. When To Visit London
With a moderate climate, London is really a year round destination. And it doesn't have nearly the terrible rainy weather some people claim.
I've visited London during all four season. But I prefer visiting London in spring or fall. March through May is especially appealing with the gardens in full bloom.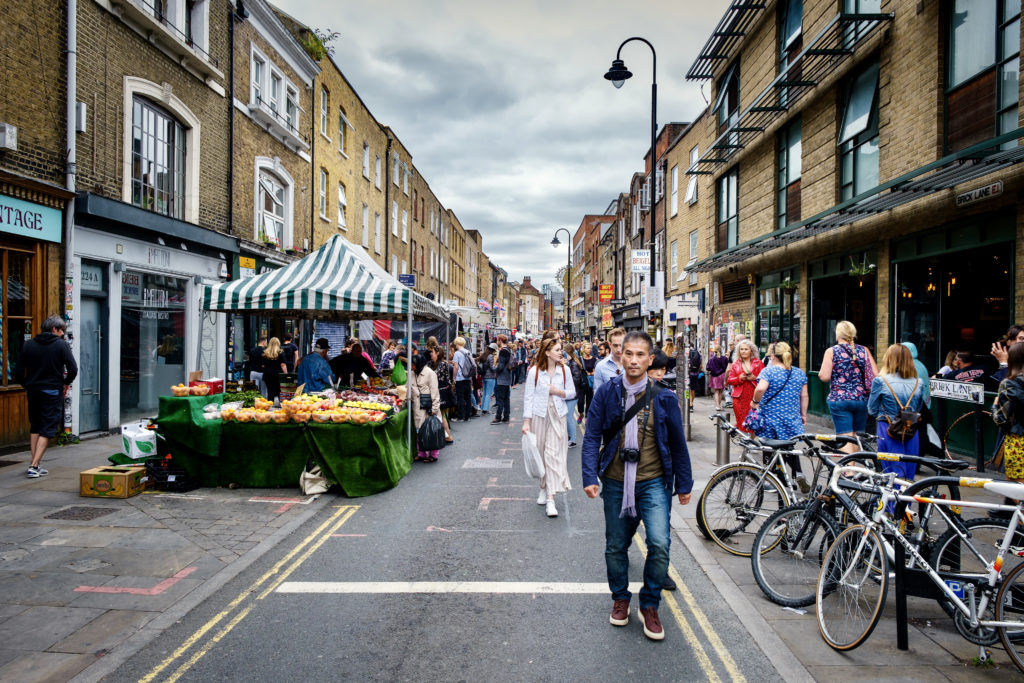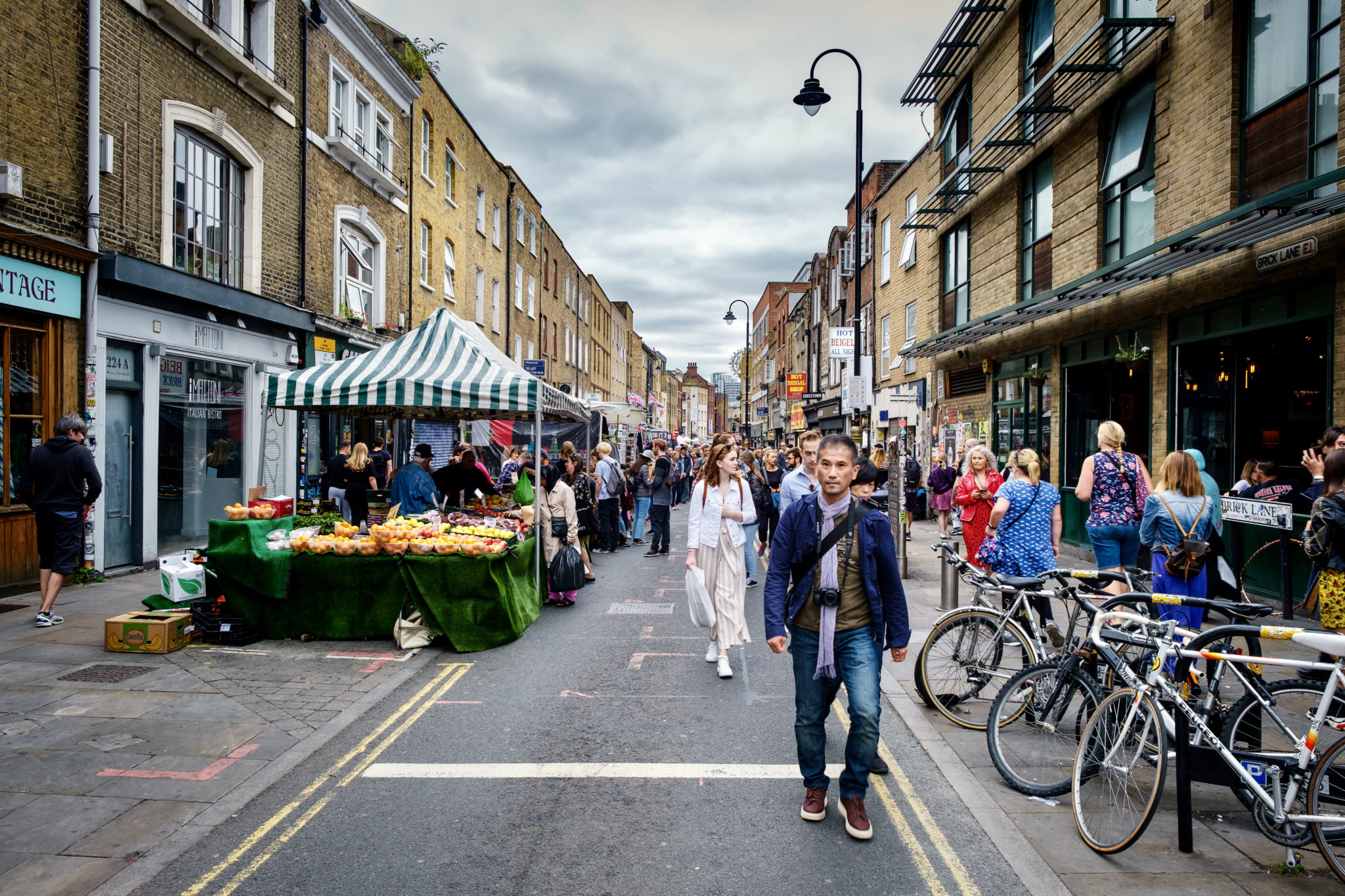 But I've also been in winter and had decent weather. I was recently there in mid-March and it was a sunny 60+ degrees.
If you visit during the holiday season, you'll find that London is beautiful but crowded. You may want to avoid main arteries like Oxford Street.
If you have the flexibility, I would avoid summer. It's hot and crowded. You could spend much of your sightseeing time standing in line, jostling jowl to jowl with other tourists.
Another tip for London is to avoid visiting on bank holidays or school breaks (July and August).
20. Resources For London
There are several places in London that are excellent sources of information. You can get info and advice on everything from theatrical performances to free walking tours. You can pick up fliers, pamphlets, brochures, maps, or buy Oyster cards to help you plan your visit at:
21. Viewpoints In London
London has some great viewing points offering up panoramic views of the city. The Shard is synonymous with great views. You can prebook a ticket or use your London Pass to visit.
Other viewpoints are perfectly free. The Sky Garden is located at the top of the Walkie Talkie building on Fenchurch Street. Budding with flowers, herbs and greenery, this is your go to place for views and all things botanical.
The three story location offers panoramic and uninterrupted views of London's finest sights. Visitors can wander around beautifully landscaped gardens and observation decks.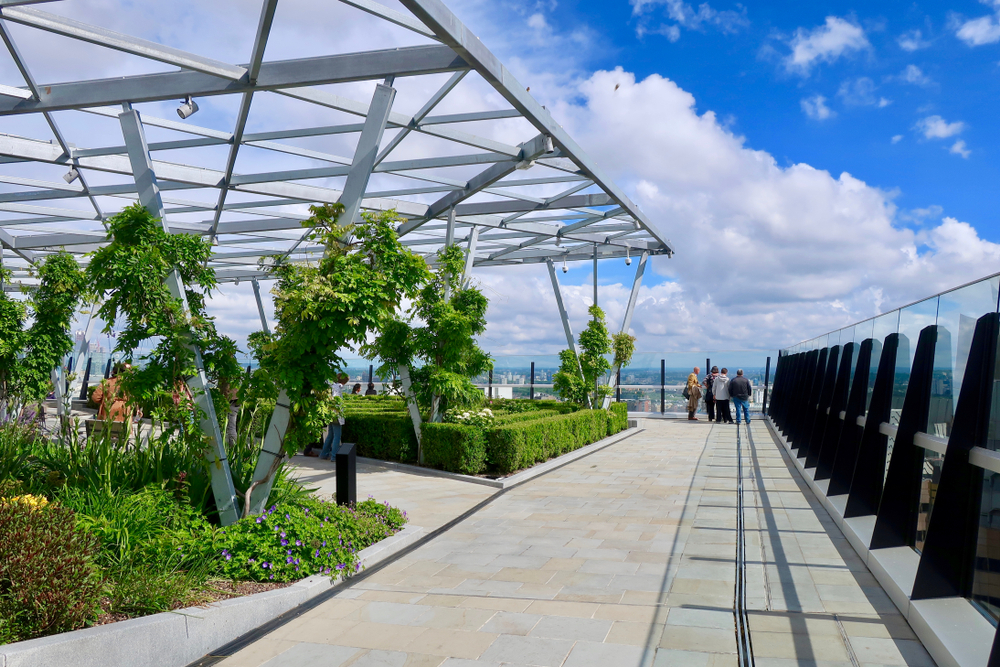 The Sky Garden is free to visit. But you need to make a reservation.
Another good option for views, which I went to on my last visit, is the Garden at 120. It's located atop the Fen Court building at 120 Fenchurch Street. You don't need to make any bookings or reservations for this beauty, just go through security.
At 15 stories, it offers exceptional 360 views from its outdoor terrace. The gardens are also gorgeous.
You also have fantastic views from the top of dome of St. Peter's Cathedral or the London Eye.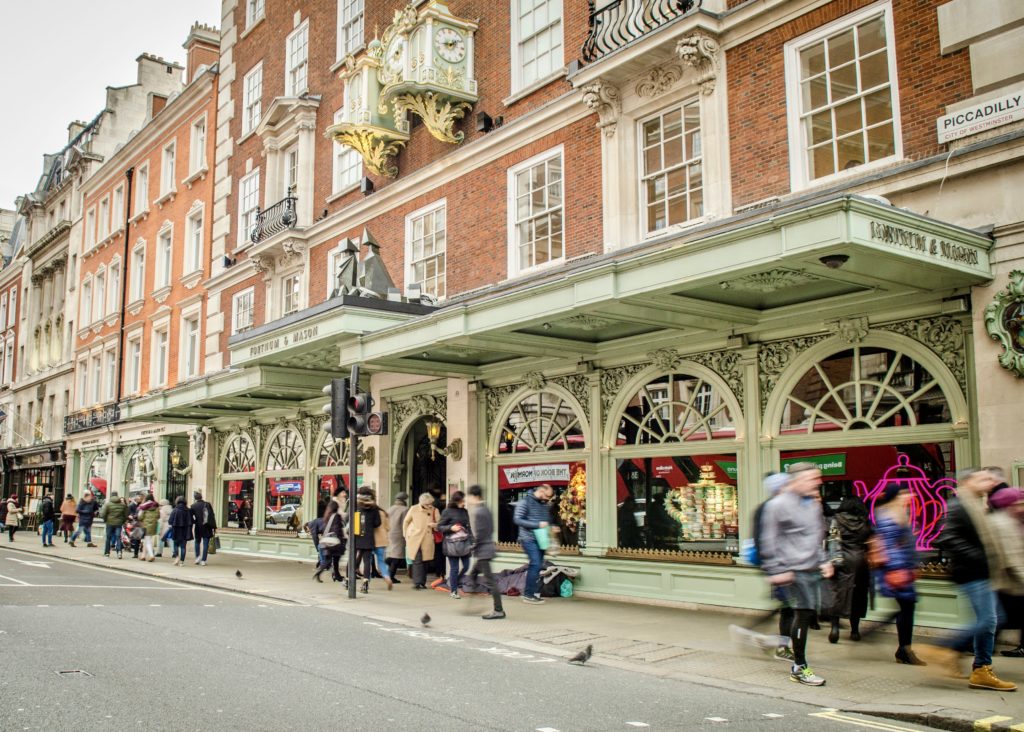 22. Afternoon Tea
No trip to London is complete without experiencing one of London's famous afternoon teas. And there's no shortage of places to take tea, including London's posh hotels.
Teas range from luxe to innovative or whimsical. You'll usually be served lights sandwiches, cakes, and scones with clotted cream and jam.
I've had afternoon tea at the world famous Savoy in the Strand and the Intercontinental Park Lane in Mayfair.
The Beaumont is also a great option. It's a beautiful Art Deco hotel serving tea in the Gatsby Room. The Rosewood offers an artsy tea on the Dalloway Terrace, named after Virginia Woolf's heroine.
If you're a Potterhead, the Soho bakery Cutter & Squidge offers an immersive Harry Potter themed afternoon tea. Fortnum & Mason is also a traditional favorite serving tea daily in time Diamond Jubilee Tea Salon.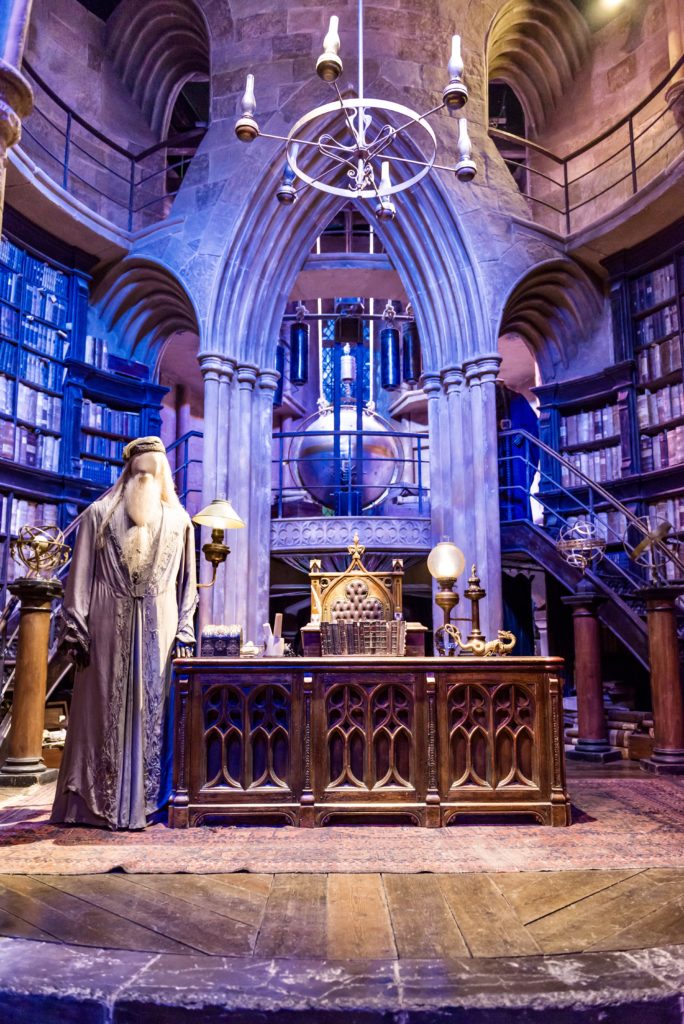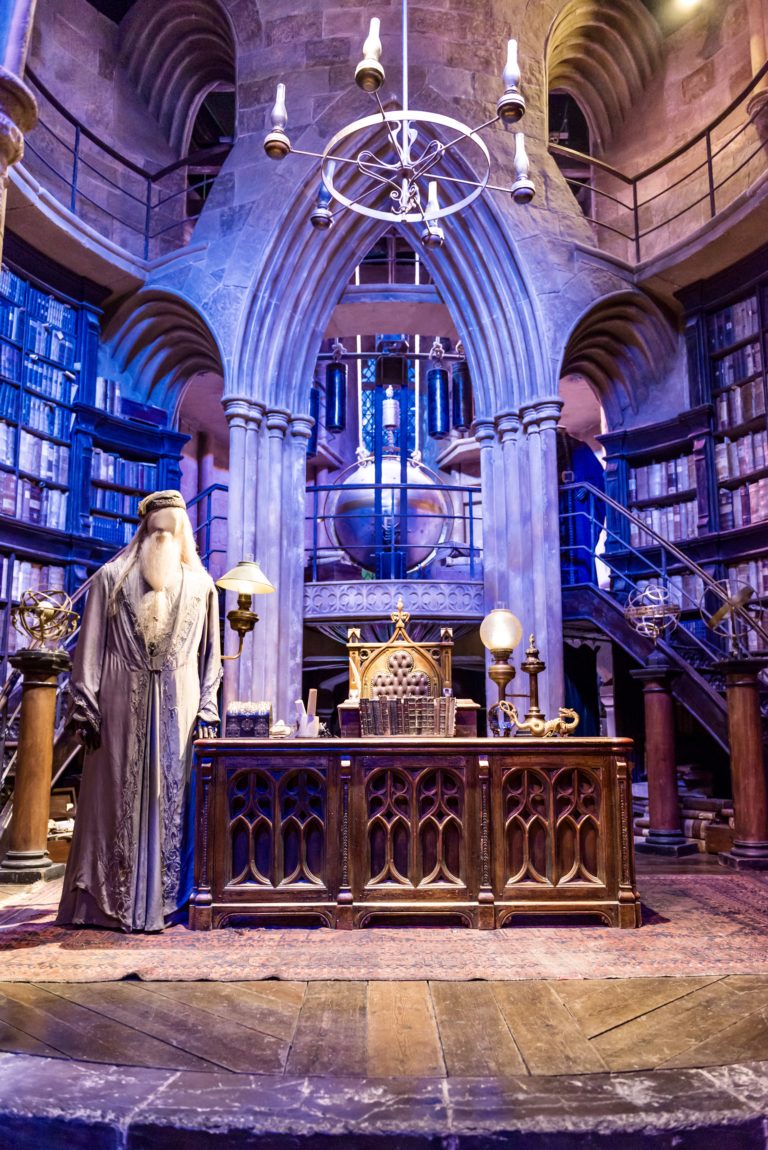 23. Harry Potter In London
Are you a Harry Potter fan visiting London? The good news is that you can find wizarding magic all over London.
Many of the filming locations used in the Harry Potter movies are actually famous attractions in London in their own right. So you can geek out while checking items off your London bucket list.
Here's my guide to all the Harry Potter filming locations and places to visit in London. You may even want to book a 2.5 hour guided Harry Potter walking tour in London.
The Warner Bros. Studio is where the majority of the eight Harry Potter movies were filmed is. It's just outside London and is a hugely popular attraction.
Click here to pre-book a ticket the the studio. You can also visit on a 5 hour small group day tour from London.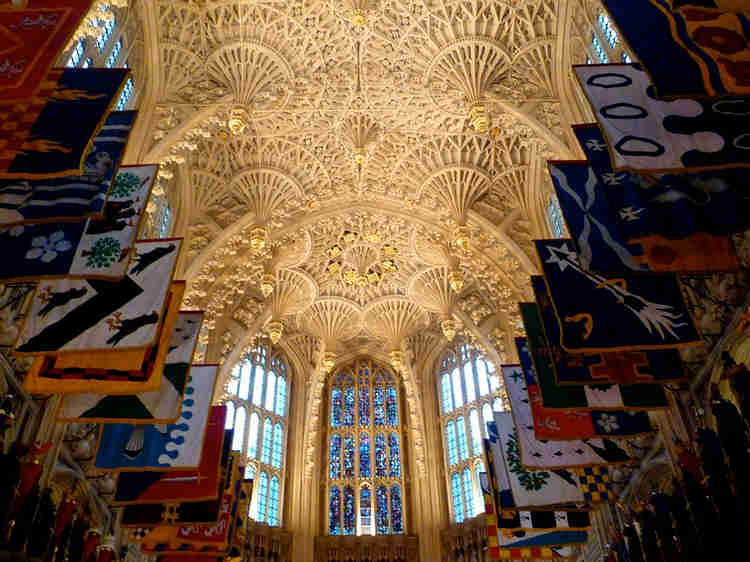 24. Specific Tips For Popular Attractions:
Here are some tips for visiting London's top five attractions.
Westminster Abbey
The abbey is London's largest and loveliest Gothic churches. I've heard some people say it's overrated. This is false.
The abbey is the scene of every monarch's coronation and where you'll find the royal tombs. The Henry VII Chapel is simply stunning, one of the best examples of the Perpendicular Gothic style in the world.
You'll need at least a couple hours to see the abbey properly. Definitely pay the small extra fee to go up into the Queen's Gallery, which just opened in 2018.
Here's my complete guide to visiting the abbey. Click here to pre-book a ticket to Westminster Abbey. You may also want to book a 2 hour private guided tour of the abbey to make sure you see everything.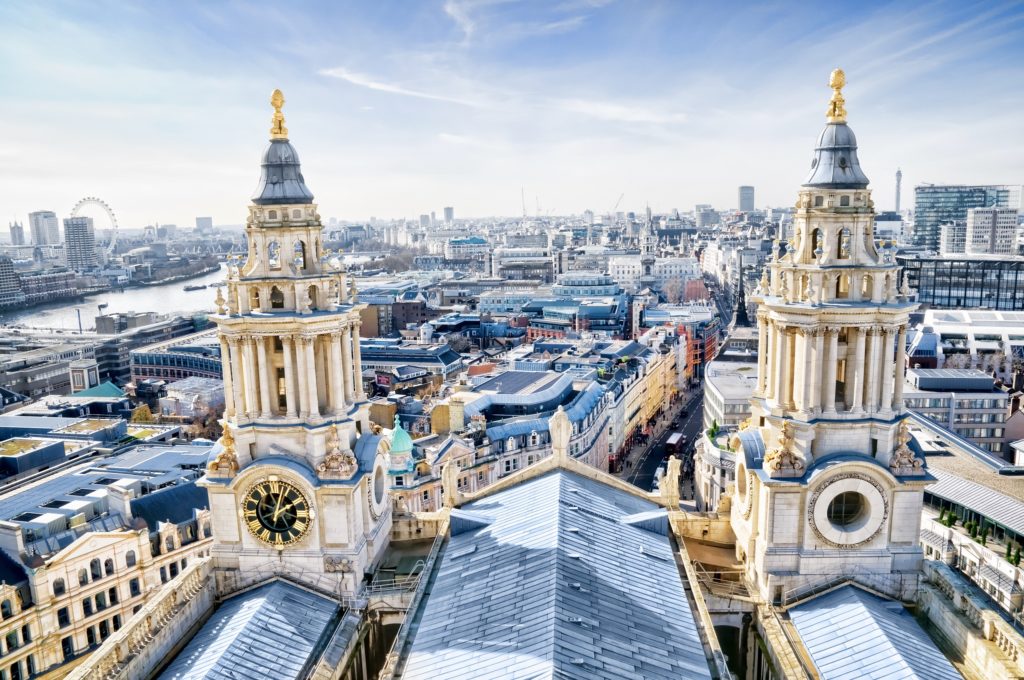 St. Paul's Cathedral
There's a lot to see at the swagged out St. Paul's Cathedral. You'll need an audio guide or a guided tour to do it justice. Climbing the steps and seeing the three famous galleries is also a must do.
If you are on a guided tour, ask about access to the secret spiral staircase in the bell tower. It's a Harry Potter filming location.
Click here to purchase a ticket to visit St. Paul's Cathedral. You also have free skip the line entry with the London Pass. You can also book a 3 hour private tour of St. Paul's.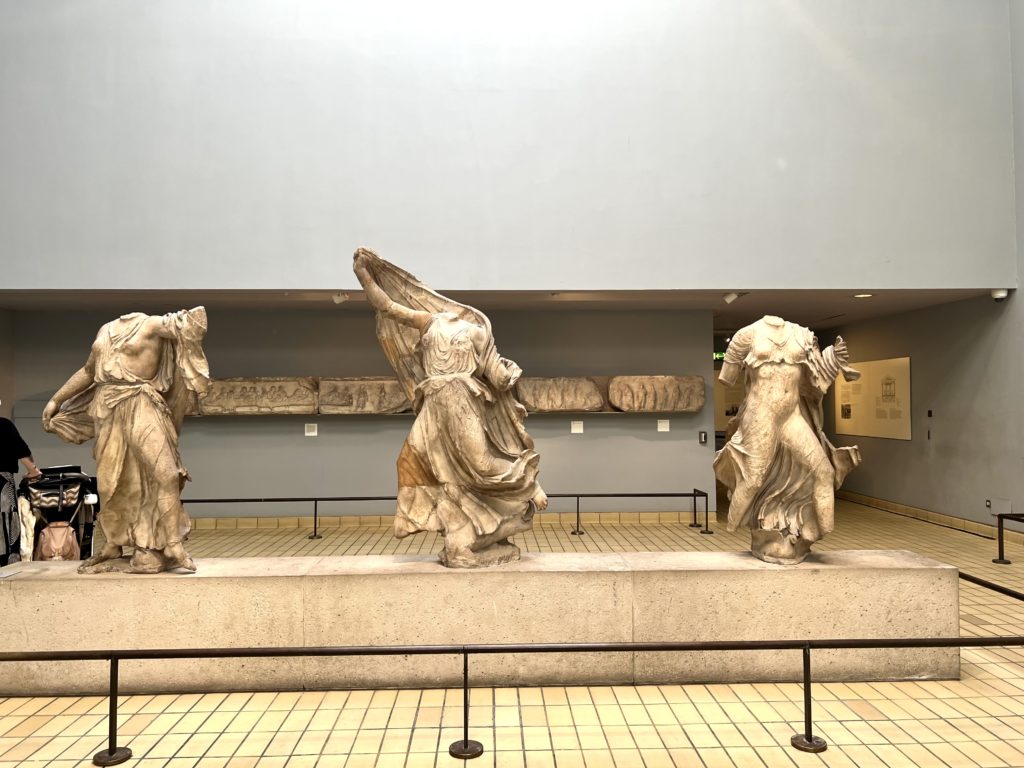 British Museum
The British Museum is massive, simply massive. It's hard to digest in one visit. You may want to pick an area or two to cover and then go back for more.
The museum houses a breathtaking collection of over 8 million global objects, antiquities, and artifacts. It's most renowned for housing the Parthenon Marbles, sculptures from the Acropolis in Athens.
This is not the museum to go to first thing in the morning. It will be crowded or overflowing with school groups. I recommend visiting after 3:00 pm.
Here's my complete guide to the British Museum. You can book a 2 hour guided tour of the British Museum or a 2.5 hour private tour. You can even have afternoon tea at the museum or book a special guided tour for kids and families.
Buckingham Palace
I'm not the hugest fan of Buckingham Palace. There are many more impressive palaces in Europe. But I do like the Queen's Gallery, which houses some wonderful pieces from the British Royal Collection.
If you are an ardent royalist, be sure to pre-book tickets for the 2 hour palace tour. If you want to see the 11:00 am Changing of the Guard, you'll have to line up 1.5-2 hours early to get a good spot.
If you don't want to stand in the crowds for the Changing of the Guard, you can also see a similar changing of the guard at the Horse Guards Parade along Whitehall.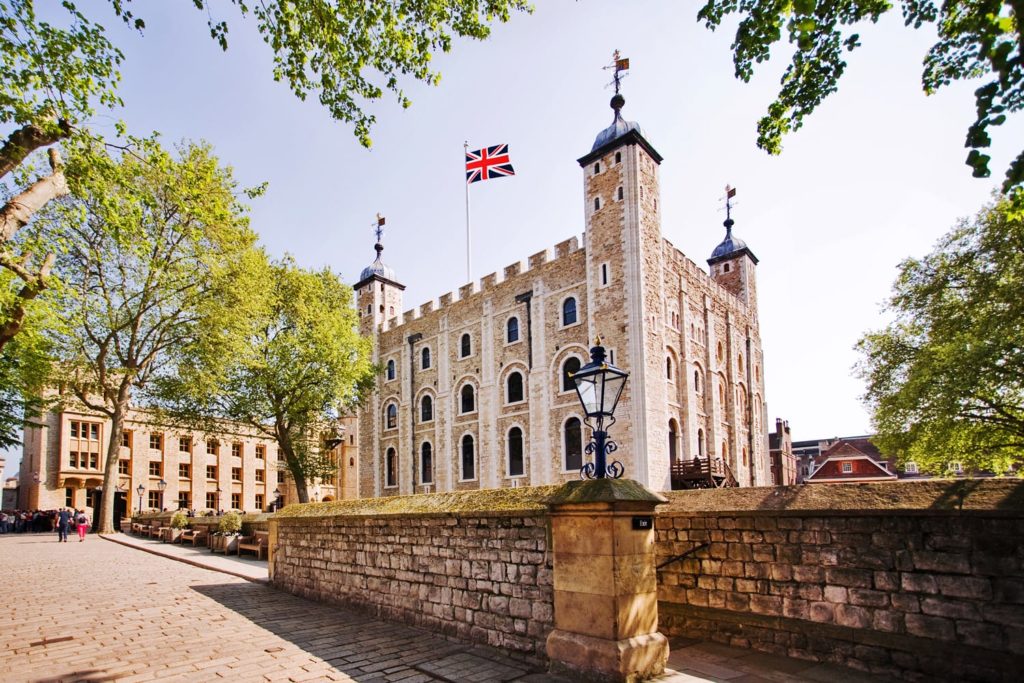 Tower of London
The Tower of London is one of the best castles in England, a must visit on any trip to London.
Built by William the Conqueror, the tower was the scene of some of the greatest events in English history. It's where you can walk in the footsteps of monarchs from Richard I to Henry VIII.
The tower is definitely worth a few hours of your time. Here's my complete guide to the Tower of London. If you loathe queues, you must purchase a ticket online in advance.
For a more in depth experience, you may want to book a tour with an expert. I've taken this 3 hour guided tour and it was excellent. You can also take one of the free 45 minute Yeoman Warder tours.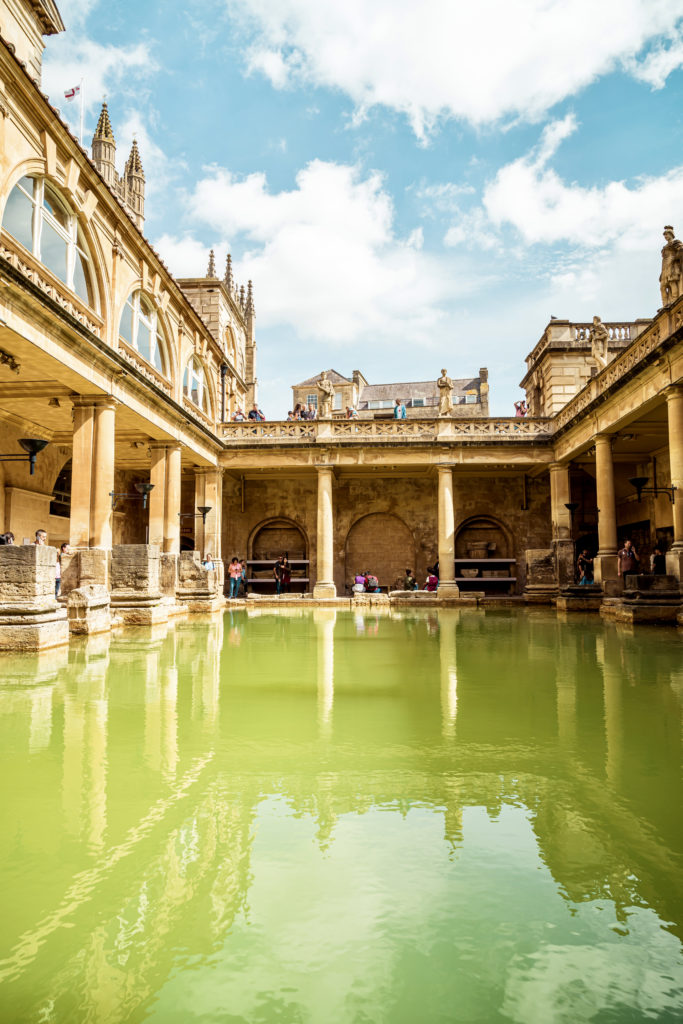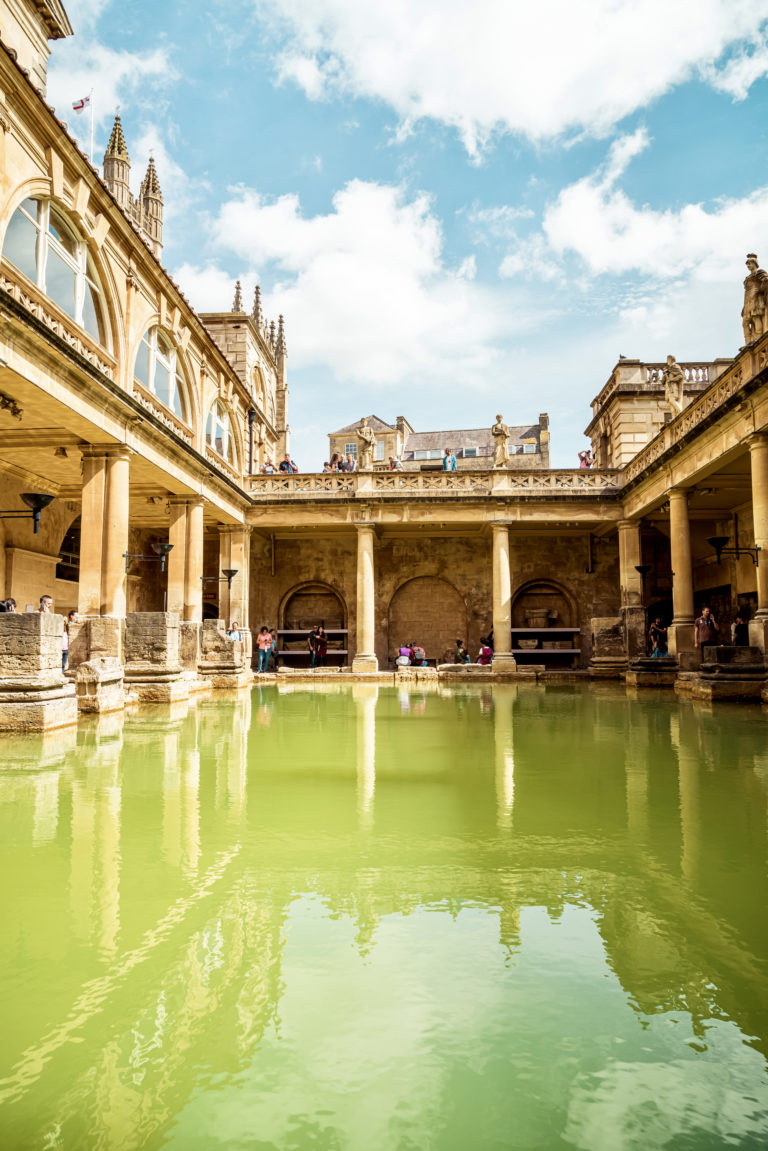 25. Day Trips From London
If you are planning to visit other places outside London, I've written a detailed guide to the 30+ best day trips from London, with tips for visiting. You can get to these places by car, train, bus, or guided tour.
Taking the train is relatively painless. You can research fares and times online at Rail Europe and click on Brit Rail. Or go to Rail Co UK.
Enter your departing city and date, and you'll get the full schedule. The further in advance you purchase your ticket, the cheaper it will be.
The train station is often just a short walk from your destination. But, if it's too far to walk, you can hop in a cab. If one isn't waiting at the station, you can dial the number of the local taxi cab company.
Always check the opening hours of an attraction you intend to visit on your day trip. The further afield from London you get, the more "flexible" are the hours.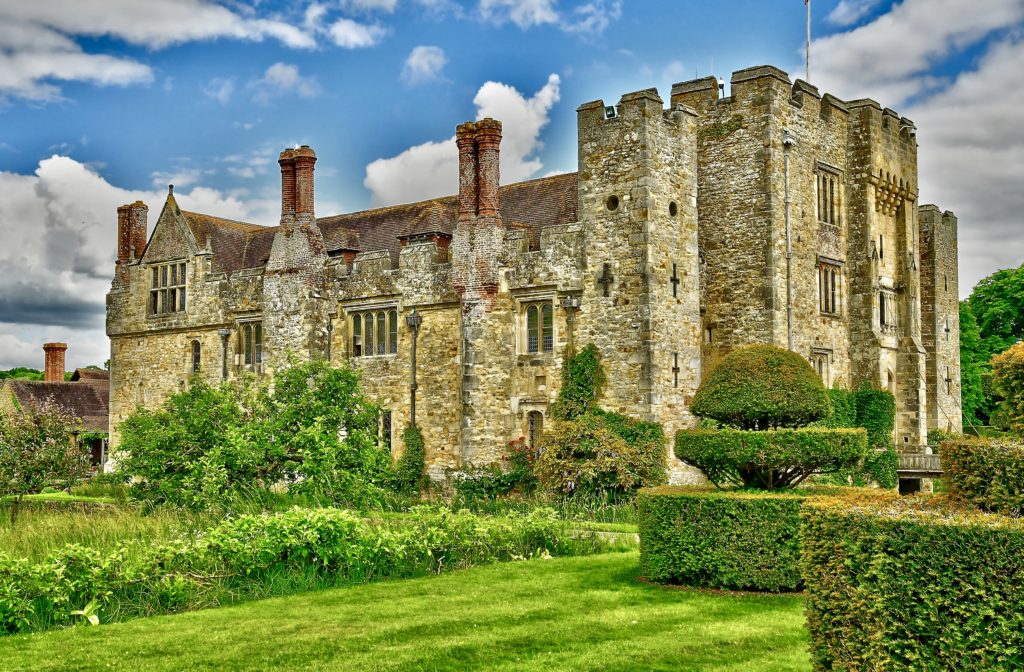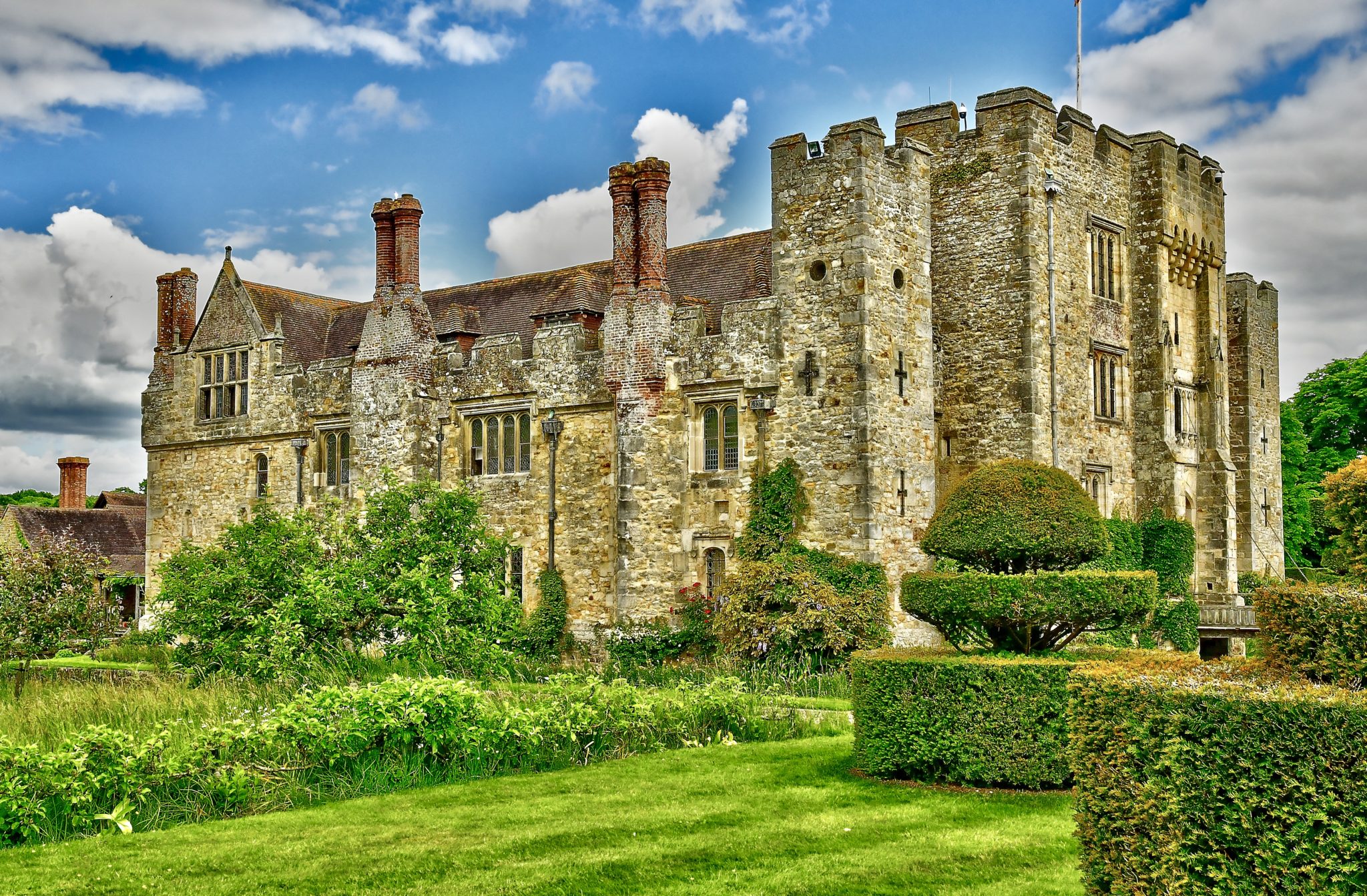 You may show up to find an attraction closed, a church closed for mass, or an attraction with late opening hours. For example, if you're a Tudor enthusiast wanting to visit Hever Castle, it doesn't open until noon.
Sometimes, it's easiest to just let someone else handle the transportation and ticket logistics. If so, here are some of the best guided day trip options from London that I recommend: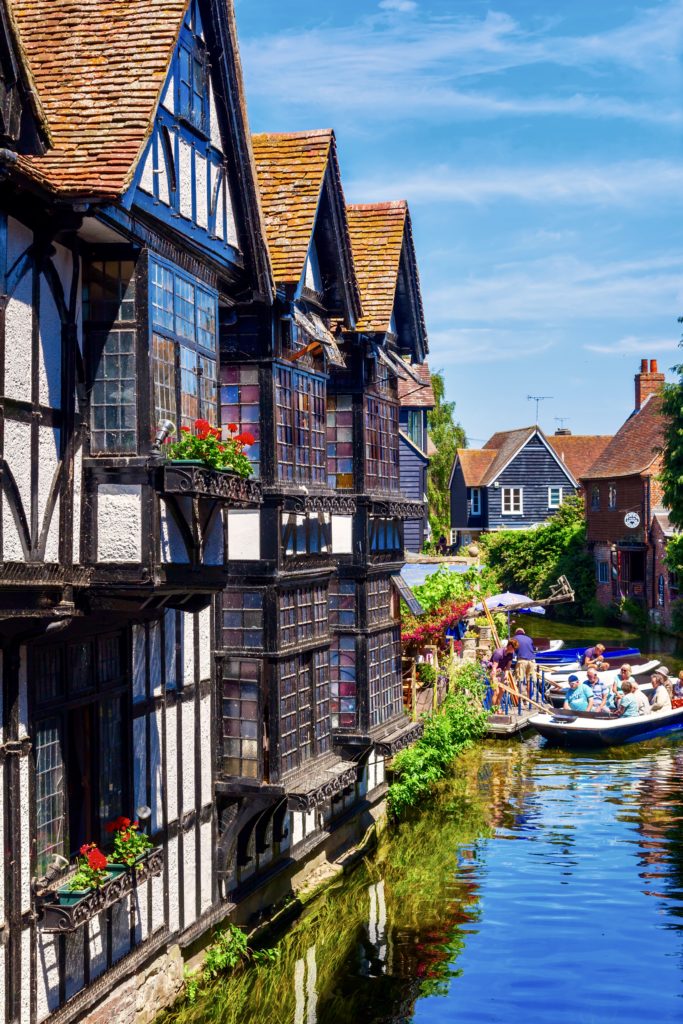 I hope you've enjoyed my must know tips for visiting England. You may enjoy these other England travel guides and resources:
If you need tips for visiting London, pin it for later.