If you're planning a trip to London, I've got you covered with a step-by-step guide for spending 5 perfect days in England's cultural capital.
This itinerary includes all of the must visit attractions, famous landmarks, world class museums, and iconic neighborhoods that London has to offer.
As someone who first discovered London as a student at the London School of Economics, I can tell you that no other city has had such a profound impact on me, aside from Paris.
Dubbed the "Big Smoke," London is a fascinating mix of old and new, boasting classic English culture, a diverse population, incredible food, plenty of landmarks and royal history.
London has everything you could want — classic English culture, a multi-cultural population, an amazing foodie scene, landmarks galore, royal goodies, and a rich history.
Despite its size, London is effectively divided into separate areas and neighborhoods, making it more manageable to explore.
With five days in London, you'll have plenty of time to see the famous attractions, along with some hidden gems, without feeling too rushed or overwhelmed.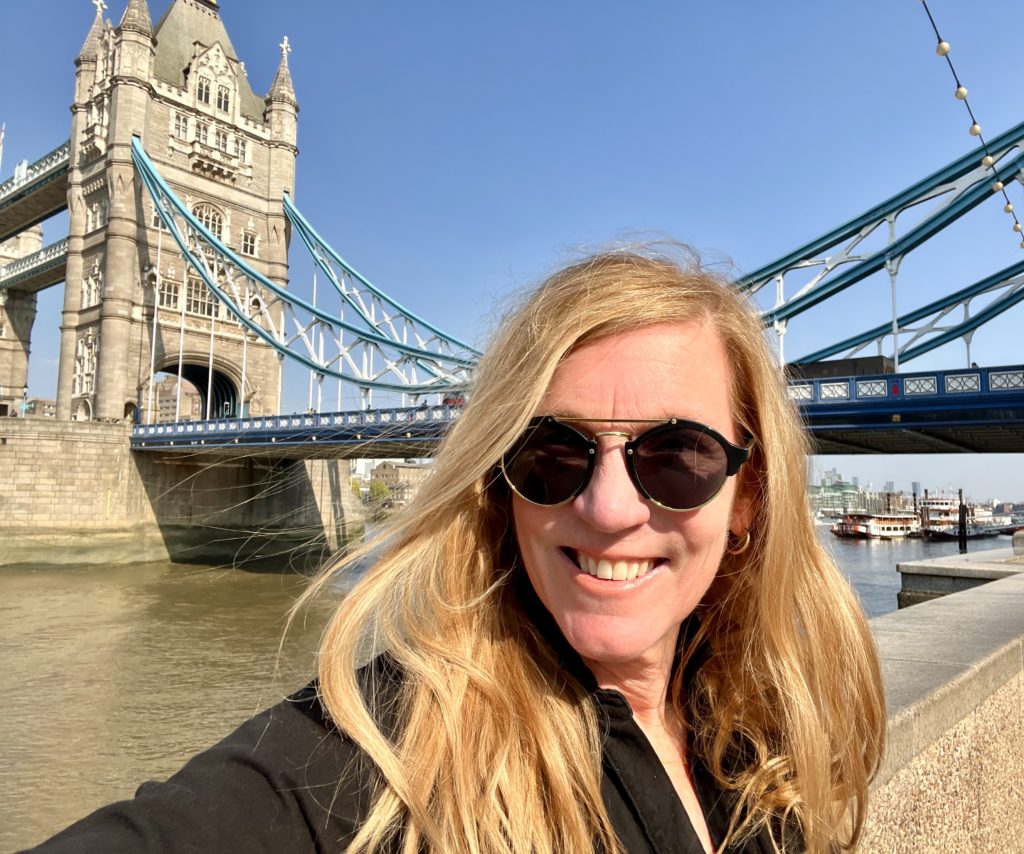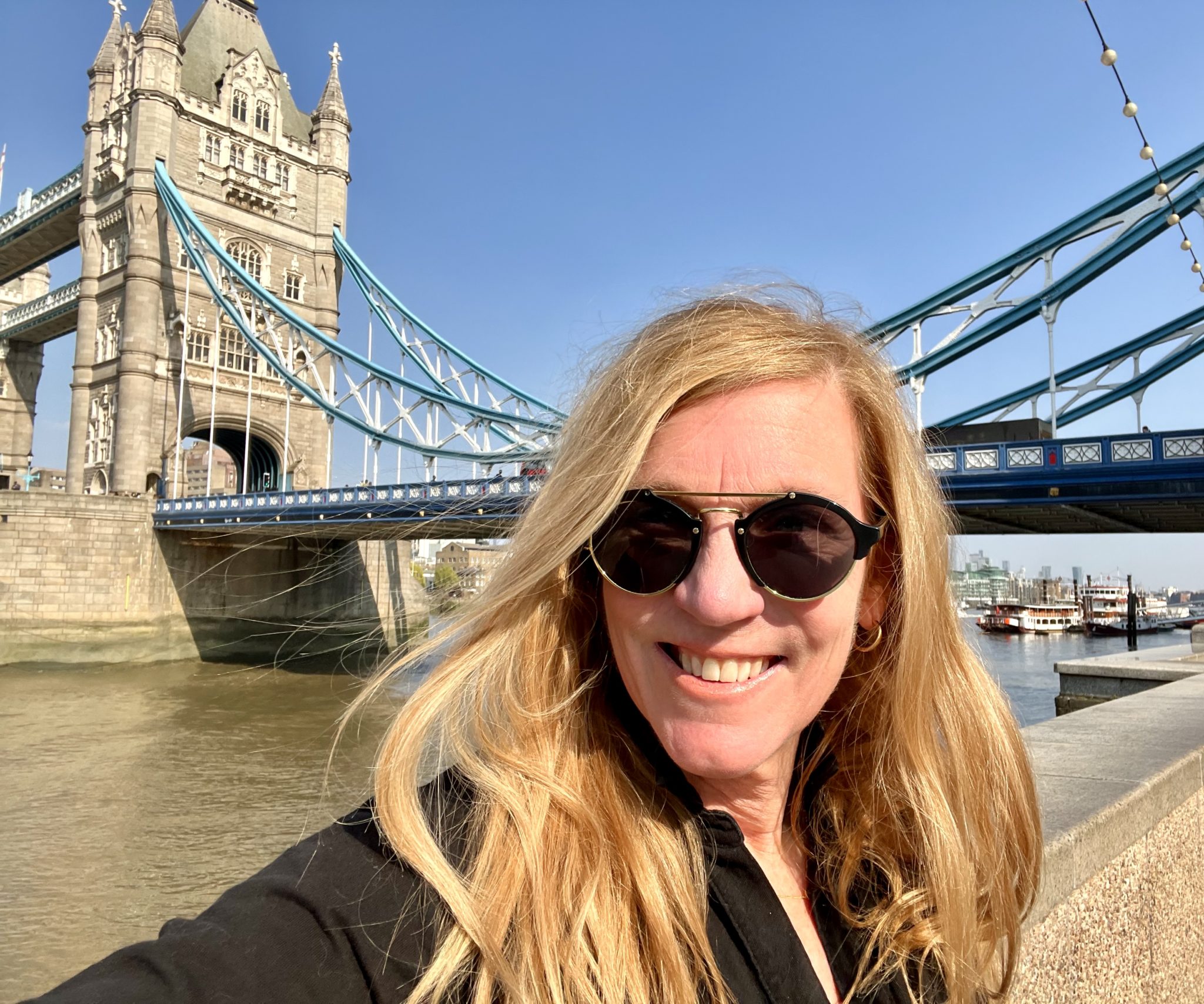 Overview Of 5 Days In London Itinerary
Day 1: Big Ben, the Palace of Westminster, Westminster Abbey, Churchill War Rooms, West End
Day 2: South Thames, Tate Modern, Globe Theater, Southwark Cathedral, The Shard, Tower Bridge, Tower of London,
Day 3: North Thames, Trafalgar Square, National Gallery of Art, Covent Garden, British Museum, St. Paul's Cathedral, London Eye
Day 4: Buckingham Palace, Mayfair, Hyde Park, Kensington Palace, Knightsbridge
Day 5: London Neighborhoods: Notting Hill, Camden, Shoreditch, Hampton Court Palace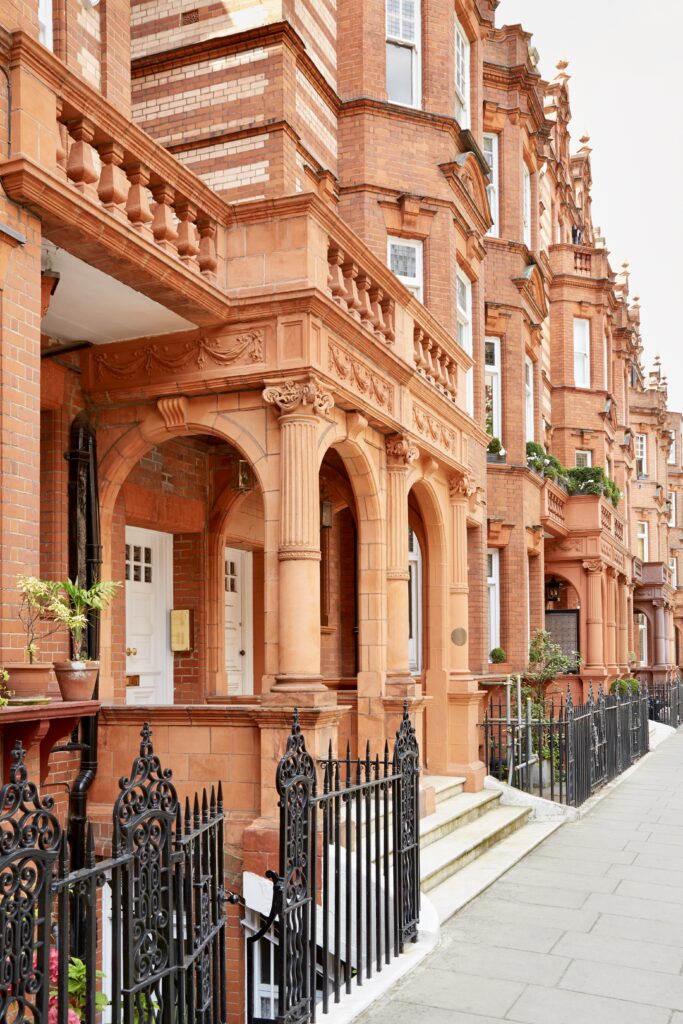 If you're in a hurry, here are the best tours and experiences in London:
I would also definitely pre-book tickets in advance for the London Eye, Westminster Abbey, Buckingham Palace, St. Paul's Cathedral, and the Tower of London.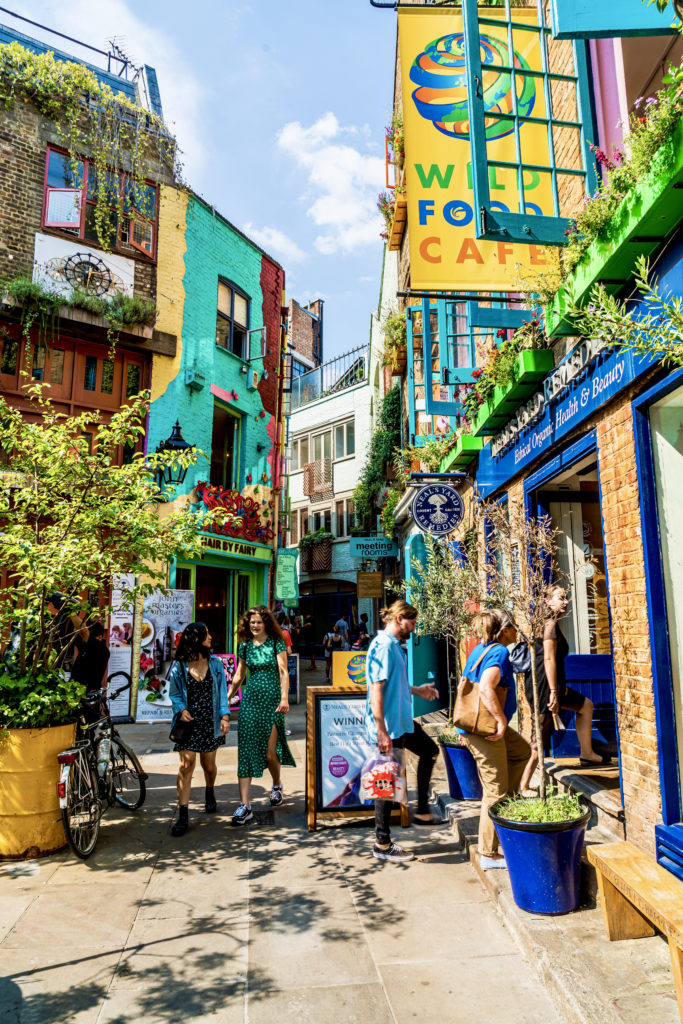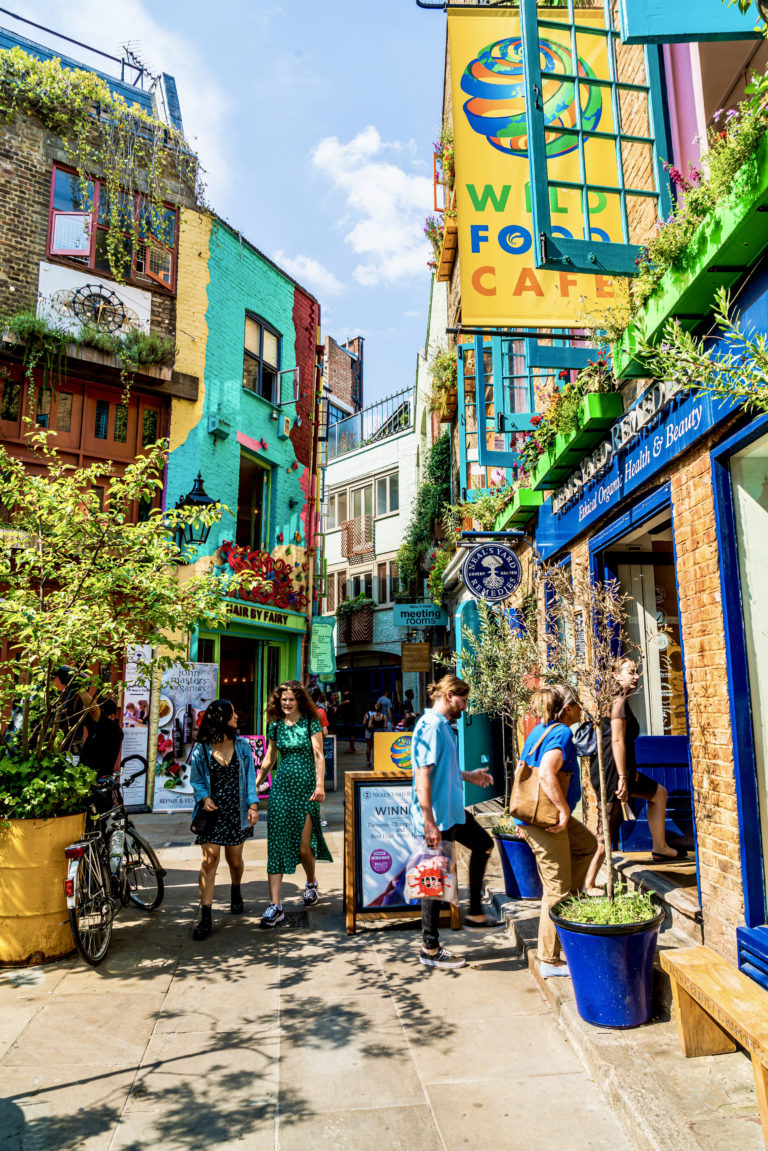 5 Days In London Itinerary
In this 5-day itinerary for London, I'll guide you through the city's must visit destinations, cultural attractions, and historic neighborhoods.
I've organized the itinerary based on their location to help you plan your days efficiently. Feel free to add or subtract attractions based on your pace of travel.
If you're looking for some evening activities, I've got you covered. Sometimes, after a long day of sightseeing, all you want is a relaxing dinner and drinks. But if you're in the mood for some adventure, I've included some options for nighttime tours that you might enjoy.
Day 1: Classic London, Westminster
You'll start in central London. To get oriented, you may want to book a guided walking tour of the highlights.
1. Parliament Square: Gothic Grandeur on the Thames
Begin your 5 days in London at Parliament Square. The square is flanked with 12 statues of famous historical figures (sadly, only one is a woman).
I particularly love the one of Winston Churchill, one of the UK's most famous and beloved citizens.
From the square, you'll have views of Westminster's iconic UNESCO landmarks — Big Ben, the Palace of Westminster, and Westminster Abbey. The renovations of Big Ben are finally complete and it literally gleams.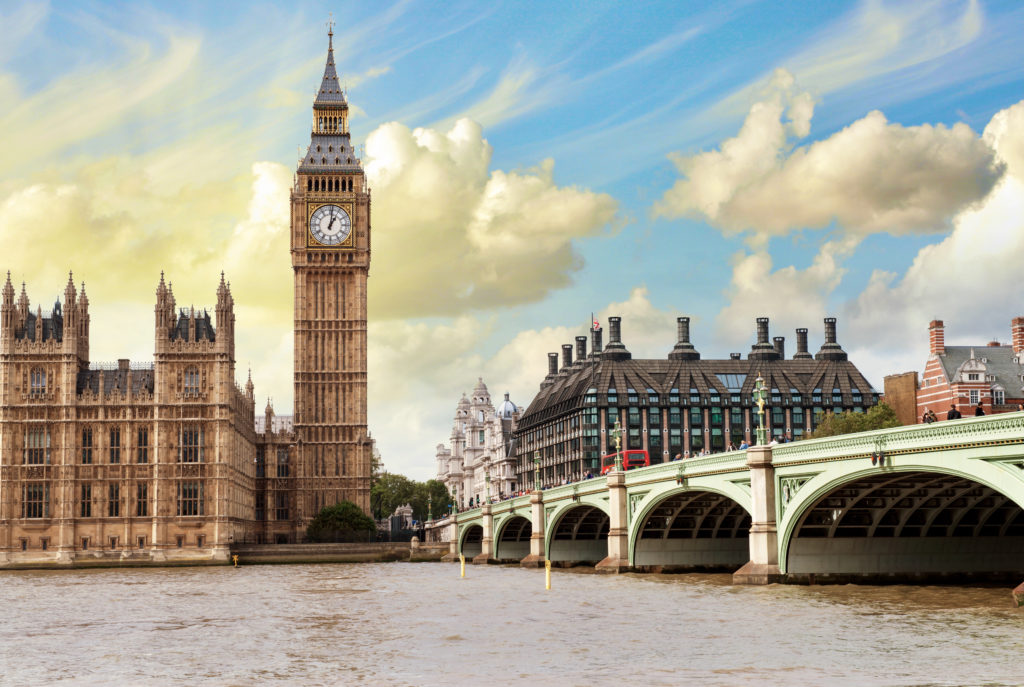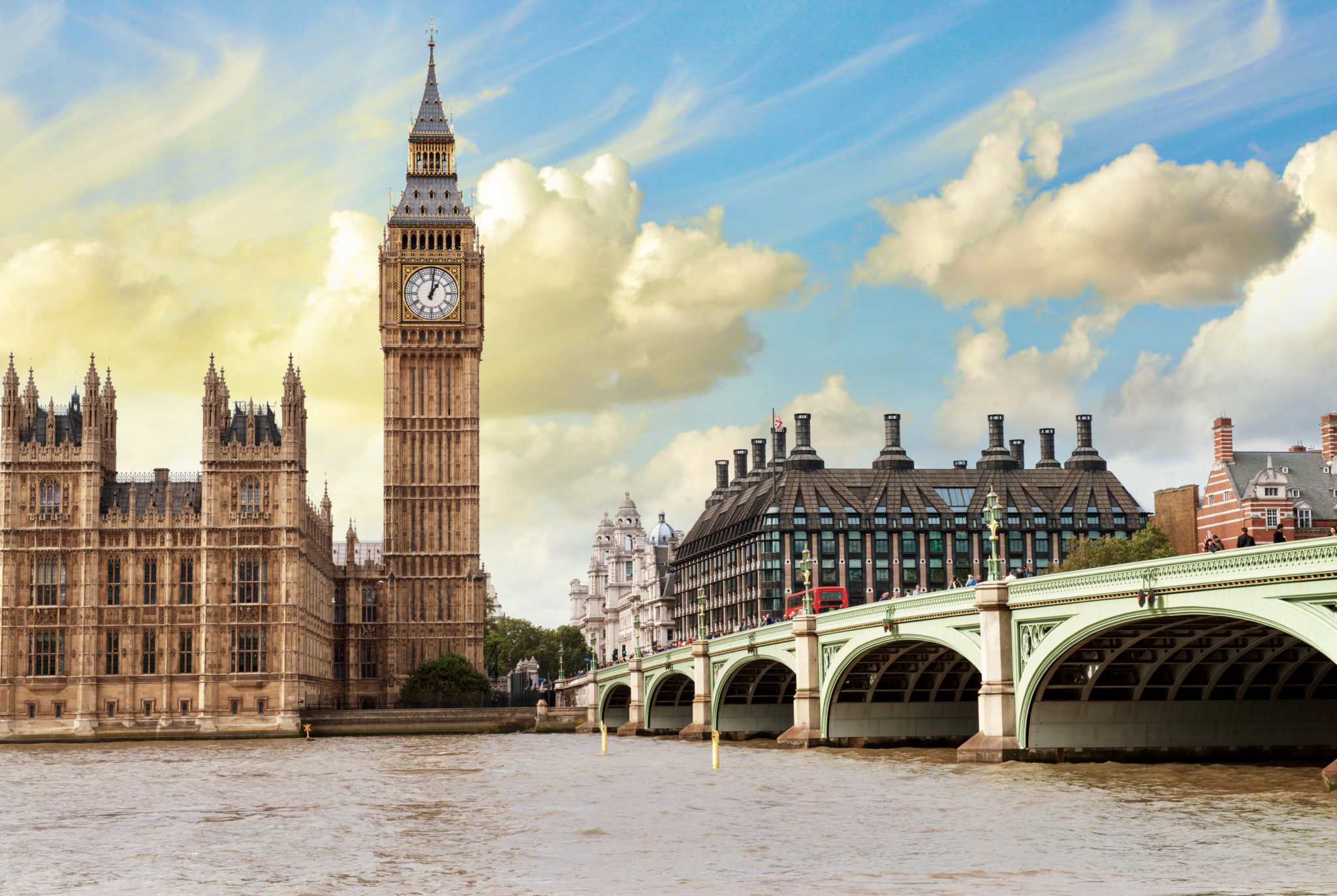 The UNESCO-listed Palace of Westminster is the home of the House of Commons and the House of Lords. You can step inside British history and tour parliament any day but Sunday.
Your tour starts in the cavernous Westminster Hall, one of the few bits left after the 1834 fire, and passes through the lavish House of Lords.
There are various ticket options. Be sure to book online well in advance. The best place to photograph the palace is from across the Westminster Bridge.
You can also visit Parliament as part of a walking tour of London's main sites. Or go on a private history tour of parliament and the Churchill War Rooms.
The Supreme Court of the United Kingdom is also located on Parliament Square. The building is a typical Gothic building, like a solemn palace.
This is the birthplace of modern jurisprudence. It's a place of great significance not only to the UK but also to the history of world law.
The court has been renovated and modernized. Two courts you can visit inside retain some of the characteristics of the Victorian era. Don't miss the library.
It's free to enter the court building. You may get lucky and be able to see an actual case being argued. At 2:00 pm on Fridays you can book a guided tour for £10.00.
2. Westminster Abbey: UNESCO Wonder
Westminster Abbey is a venerable landmark, rich in history, that's an absolute must see site in London. You'll need a to pre-book a timed entry ticket.
Founded by Edward the Confessor, the abbey is a shrine of the British nation and a UNESCO-listed site. The official name of the abbey is the Collegiate Church of Westminster.
Constructed between 1245-1517, it's an architectural masterpiece. The complex has been an abbey, a cathedral, a coronation church, and a royal mausoleum.
It's not quite as lofty as some of the French churches on which it was modeled. But the abbey still awes with its long nave, cloisters, choir, funerary tombs, and sanctuary. Be sure to check out the tomb of Queen Elizabeth I and her sister Bloody Mary.
The most beautiful part of Westminster Abbey is the stunning Henry VII Chapel in the eastern end. After its debut, the chapel was grandiosely nicknamed a "wonder of the world."
It's the work of England's first Tudor monarch, Henry VII, who vanquished the York king, Richard III, in the Battle of Bosworth and seized control of England. The chapel features a truly spectacular ceiling. You'll also find the tomb of Henry VII and his wife Elizabeth of York.
You'll want to pay the extra 5 pounds to climb up to the Queen's Diamond Jubilee Galleries. It has its own entrance to the right as you enter the abbey.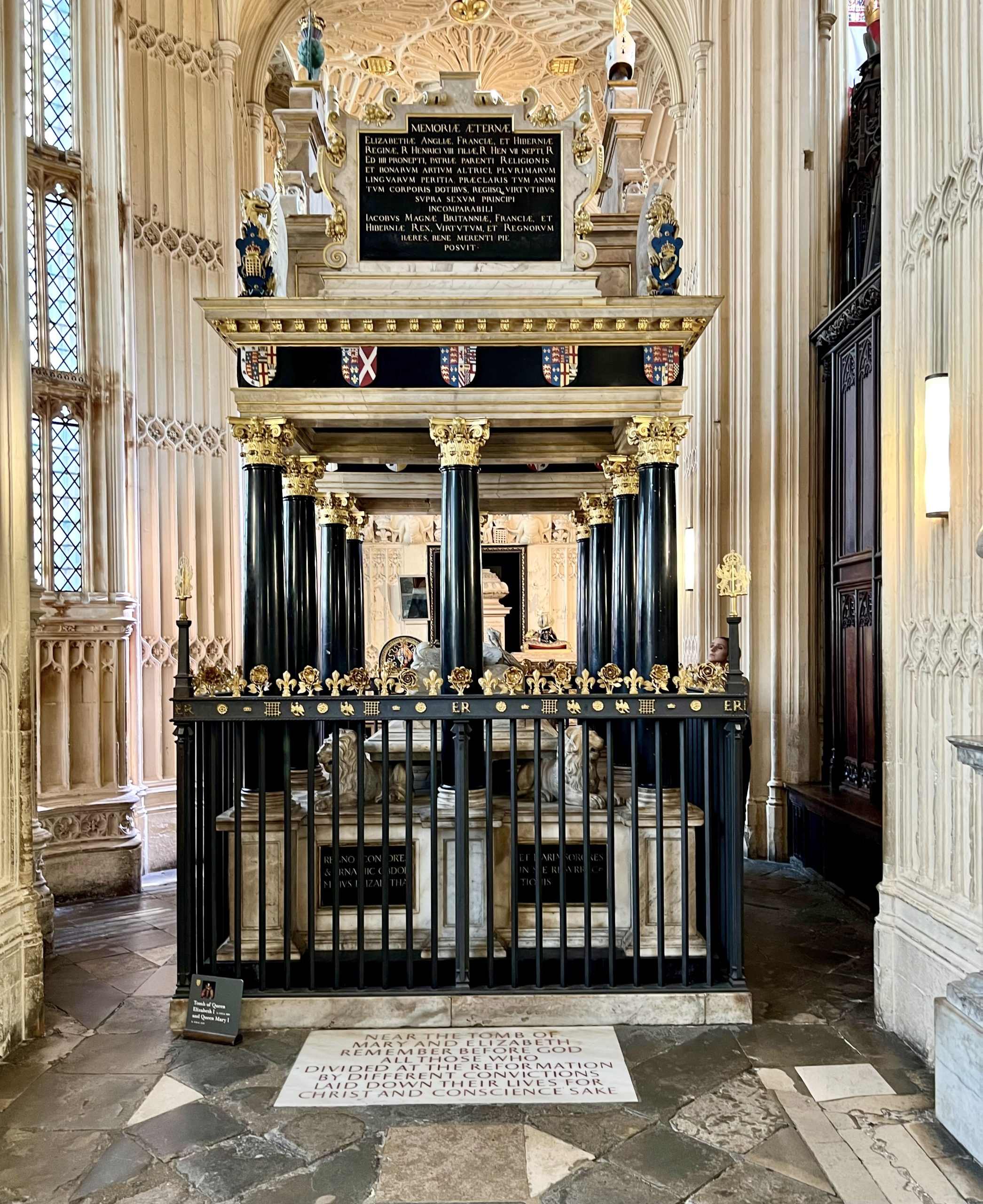 It's 100+ steps to the top. You'll have beautiful views of the nave from atop.
Special exhibits tell the story of the abbey. You'll see funeral effigies of the monarchs, rare books, tapestries, crowns, swords, and coronation capes. Unfortunately, you can't take pictures in this part of the abbey.
For more information, you can read my guide to the Henry VII Chapel. Click here to pre-book a ticket to Westminster Abbey. You may want to book a combined tour of the abbey and the Houses of Parliament.
3. Horse Guards Parade
While in Westminster, head over to the the Horse Guards Parade along Whitehall. It's a nice alternative to the vastly more crowded changing of the guards at Buckingham Palace.
The dashing men on horseback are the queen's bodyguards. Beyond the arches lies the Household Cavalry Museum, a site for military buffs.
4. Churchill War Rooms
If you love history, in the afternoon, pay a visit the labyrinthian underground bunker that is the Churchill War Rooms. It was made famous by the movie The Darkest Hour.
The museum is on the Clive steps of King Charles Street in Westminster. It's one of London's best museums.
The exhibits are immersive and expansive. I would recommend no less than 2 hours. You can hear excerpts of rousing Churchill speeches and first hand accounts of life during WWII. A highlight is a huge 15 meter touchscreen table that chronicles Churchill's life and the timeline of the war.
Here's my complete guide to the Churchill War Rooms.
You can book a Churchill walking tour that includes the museum or walking tour of Westminster that includes the museum. You can also combine the museum with London's WWII sites on this guided tour.
5. Day 1 Evening
No visit to London is complete without taking in a show in the West End, which gives Broadway a run for its money. This area is affectionately referred to as "Theatreland." There are 40 playhouses clustered around Leicester and Picadilly Squares.
Recently, I've seen The Phantom of the Opera, Les Miserables, Wicked, and Book of Mormon there. A couple months ago, I scored a coveted ticket to the critically acclaimed To Kill A Mockingbird and it was fabulous.
You can buy tickets online in advance. You can also take your chances at TKTS ticket booth in Leicester Square, which sells daily discounted tickets.
If you love show biz tales, you can even book a 2 hour guided musical theater tour.
Day 2: South Thames
1. South Thames Walk
On day 2 of your 5 days in London itinerary, you'll do the South Thames Walk. This iconic walk is also known as the "Queen's Walk." You can opt to book a 3 hour guided walking tour of this stretch of London.
It stretches from Westminster Bridge to the Tower Bridge. Depending on where you're staying (I've been in Mayfair my last visits), start with a stroll through St. James Park.
I think it's one of London's most beautiful parks, with its own lake and bridge.
Or, you can cross Westminster Bridge to access Southbank and the Jubilee Walkway. Cruise right by the rampant buskers and magicians. They're just there to fleece you or as a distraction for pickpockets.
If you'd like to do the South Thames walk in reverse order and start at the Tower of London, hop on a Thames cruise to the tower.
2. Tate Modern, London's Modern Art Museum
After you've strolled by and ogled the Royal Festival Hall and National Theater, you'll hit one of my favorite spots in London, the Tate Modern.
The museum is home to room after room of world famous modern and contemporary art. Plus, aside from special exhibitions, it's absolutely free to visit.
Among other modern art masterpieces, you can clap your eyes on Andy Warhol's Marilyn Diptych, Marcel Duchamp's Fountain, Amadeo Modigliani's Peasant Boy, Pablo Picasso's Nude Woman in a Red Armchair, and Salvador Dali's Lobster Telephone.
Don't miss the room with Mark Rotho's luminous Seagram Murals. In the 1960s, Rothko gave nine murals to the Tate Modern, which the director called "a princely gesture."
Rothko insisted on a permanent, exclusive room for the murals. They're displayed as Rothko intended — in a dimly lit space where the viewer can absorb their meditative character.
Click here to book a guided tour of the Tate Modern.
3. The Globe Theater: The Bard in the Round
Shakespeare's Globe Theater is an epicenter of English history associated with the bard. The theater is a half-timbered and thatched roof reconstruction of the old theater, which was destroyed by fire in 1613.
Originally built in 1599, it was an Elizabethan style theater in the round, hence the term "globe." Its debut play was Shakespeare's Henry V. Most of Shakespeare's tragedies were specifically written for the Globe.
There are guided tours of the Globe complex. You can tour the open air theater, the box office, and a Jacobean theater.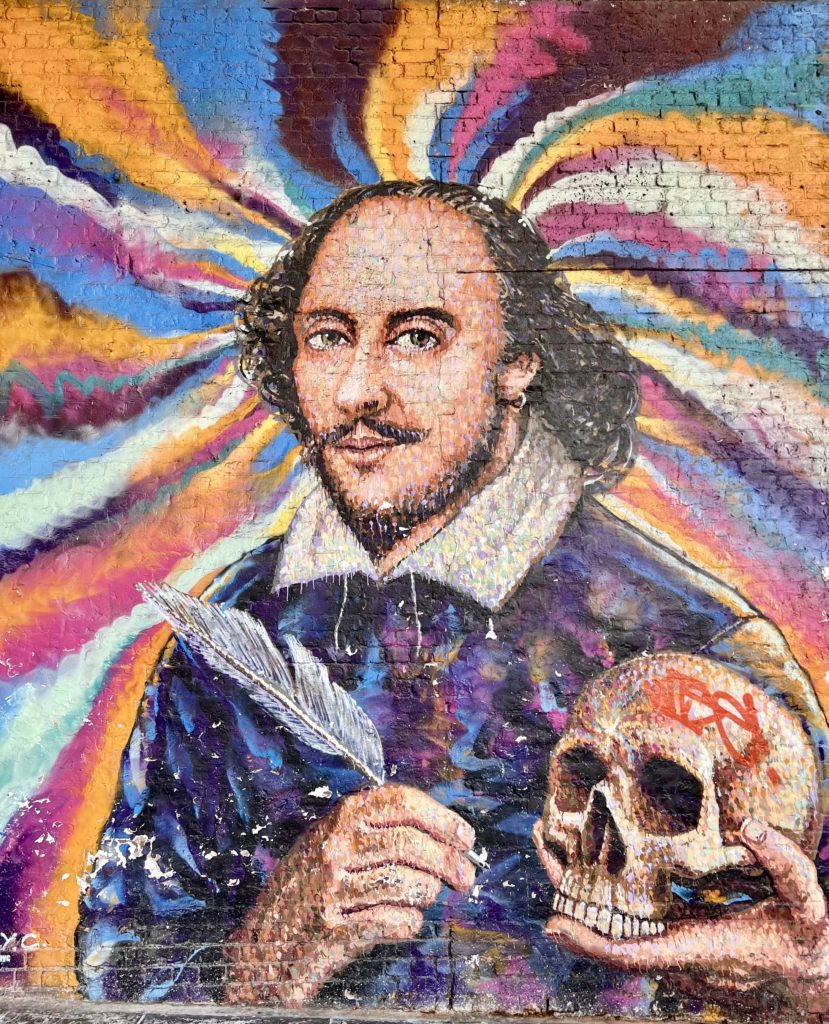 The theater is three levels. back in the day, the aristocrats seats were to the side to avoid the heat of the sun. There was no limit on attendees. Everyone crammed in tightly.
There are also 45 minute public tours that leave every 30 minutes. You may even see actors rehearsing their scenes.
Or, you can book a ticket to see the current show. Right now, you can see Macbeth.
4. Southwark Cathedral
Southwark Cathedral is a little Gothic gem that dates back to 606 A.D. It's London's oldest Gothic structure. The original site was destroyed by fire in 1212. It was rebuilt and dates from the 13th century.
The older Norman influences can be seen in the rear facade. The Gothic influences are on the front.
Inside, there's an airy vaulted ceiling made of a sandstone colored brick. You'll see some beautiful stained glass, a monument to Shakespeare, and some quirky 15th century wooden roof capitols.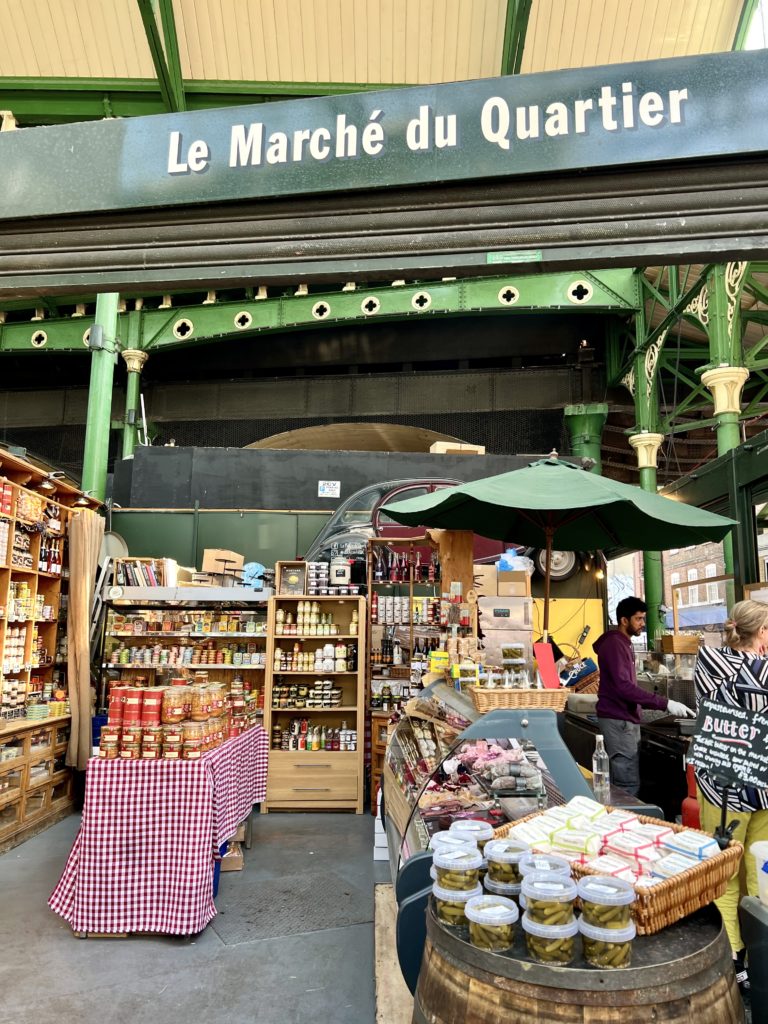 5. Borough Market
If you're hungry and craving some lunch at this point, head to Borough Market. It's only a couple minutes from Southwark. The pretty market is London's ultimate foodie destination, dating back to the 12th century.
There's not much seating. You can shop for your own groceries.
Or, choose from a wide variety of ethnic food and other tasty options from 100 food stalls.
6. The Shard: Skyscraper Shangri-La
Next up is a visit to the Shard. The skyscraper has 95 stories and is over 1000 feet.
The Shard is the tallest skyscraper in the UK. Designed by Renzo Piano, it houses executive offices, restaurants, and a 5 star hotel, the Shangri-La. There's a killer view of the Shard from the Tower of London.
The Shard's main draw is its Skydeck on the 72nd floor. A visit is included in the London Pass and accessed by elevator. Or click here to pre-book Shard ticket.
It's the highest vantage point in London with spectacular panoramic views. For an extra fee, you can also buy a ticket to the Shard's virtual reality experience.
7. Tower Bridge: It's Not London Bridge
The Tower Bridge is one of London's most defining landmarks. Built between 1886-94 during the reign of Queen Victoria, it was designed to mimic the architectural style of the Tower of London.
You can walk across the bridge. Or purchase a ticket to cross the upper levels.
On a self-guided tour, you'll learn about the history of Tower Bridge and the Victorian engineering feats that made it possible.
Some of the walkways are glass. You can see the rush of London traffic beneath you and the cloudy water of the Thames.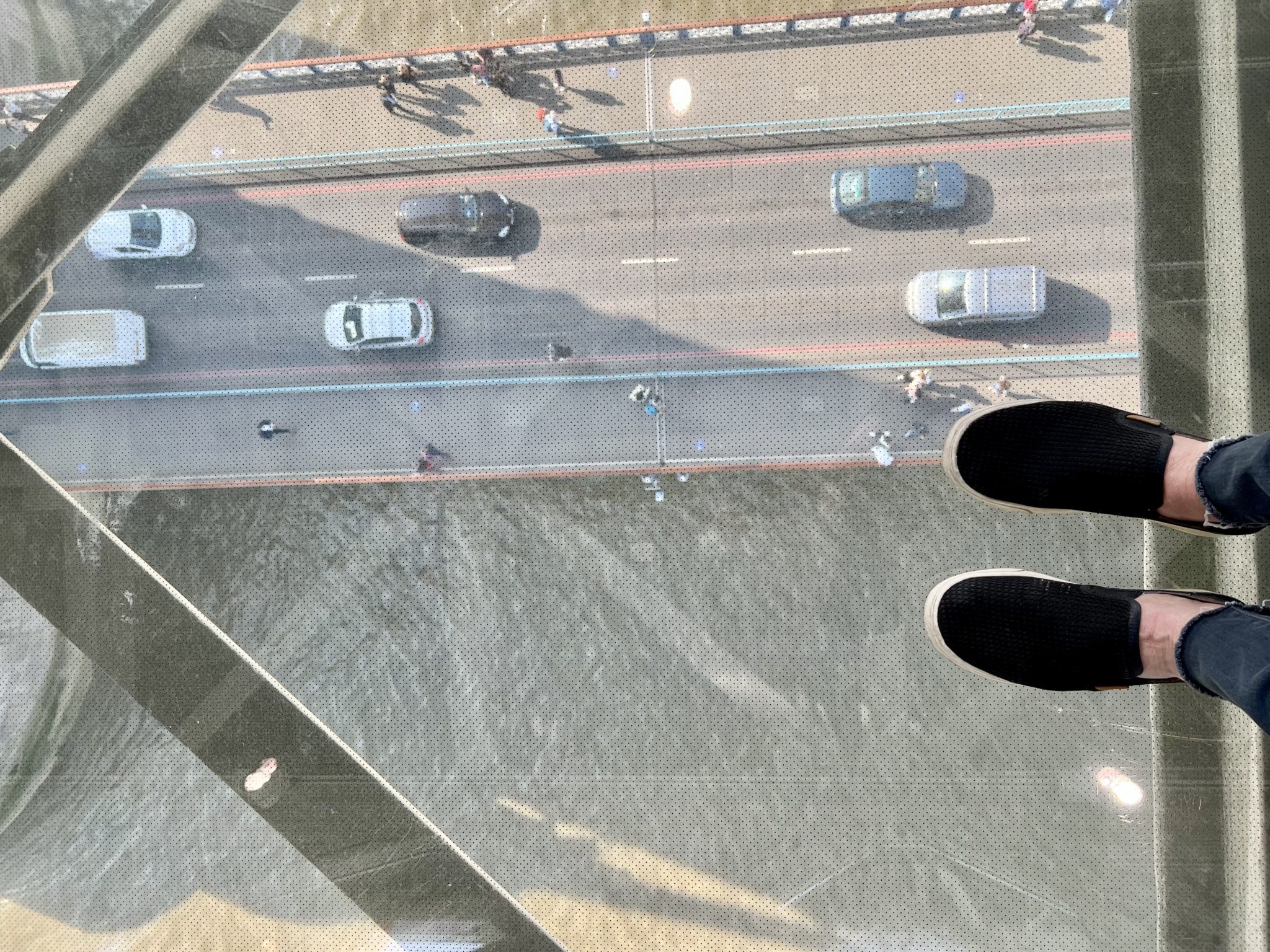 From my observations, kids seem to particularly enjoy the experience. You can book a 4 hour Tower Bridge and Tower of London experience specifically for kids and families.
Some people misidentify the "London Bridge" as Tower Bridge. It's not.
Despite its name, the London Bridge is an unremarkable modern edifice. But the nomenclature confusion is so ingrained that, in 1967, American Robert McCullough bought the "London Bridge," dismantled it, and moved it to Arizona.
It became known as "McCullough's Folly" because he unknowingly bought the wrong bridge.
8. The Tower of London: London's Iconic UNESCO Site
Once you've crossed the Tower Bridge, you arrive at London's premiere destination and a UNESCO-listed site: the Tower of London. If you're a history buff, this is a must see site and the place in London to go. The Tower is history.
It has served as a royal palace, a fortress, a prison, a mint, a military storehouse, a treasury, home to the Crown Jewels, an armory, a public records office, a royal observatory and a royal zoo. You'll be blissfully immersed in the various successions of the Edwards, the Richards, and the Henrys.
There's a free 45 minute Yeoman Warden tour, which begins hourly and which most people rave about. These ceremonial guards are great storytellers and bring a touch of drama and theatrics to the place.
With booming voices and bawdy jokes, they'll gleefully regale you with delicious sinister bits about torture, beheadings, and executions.
Most visitors are besotted with the Crown Jewels. To me, they're beautiful in their extravagance, but somewhat boring.
Be prepared to wait in a long queue, if you're not at the tower during off season. Know that you can't take photos in this area of the tower.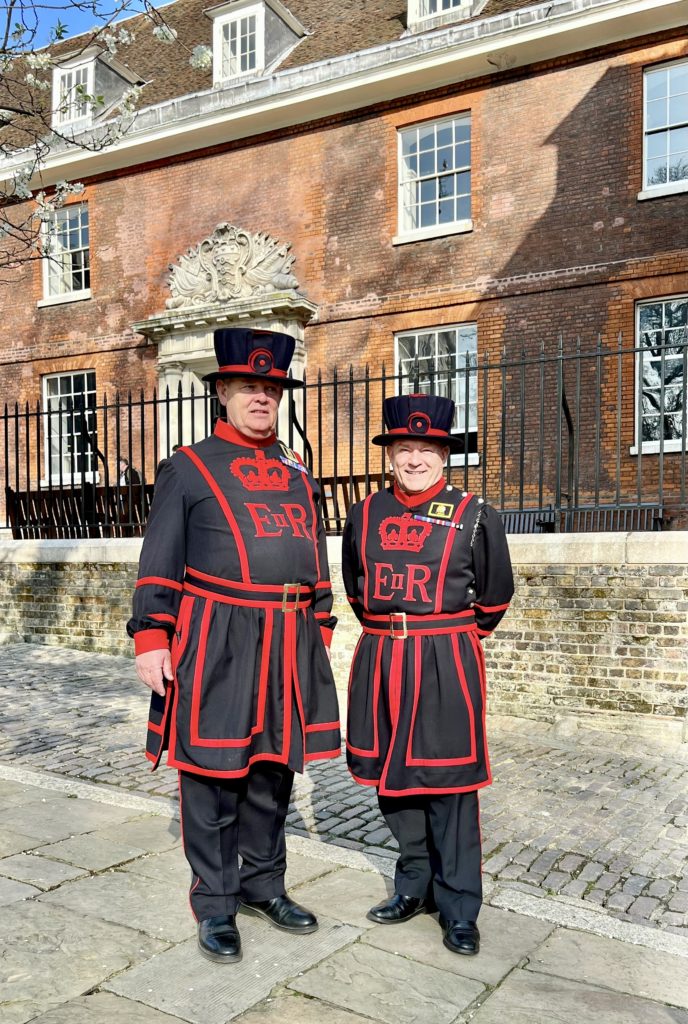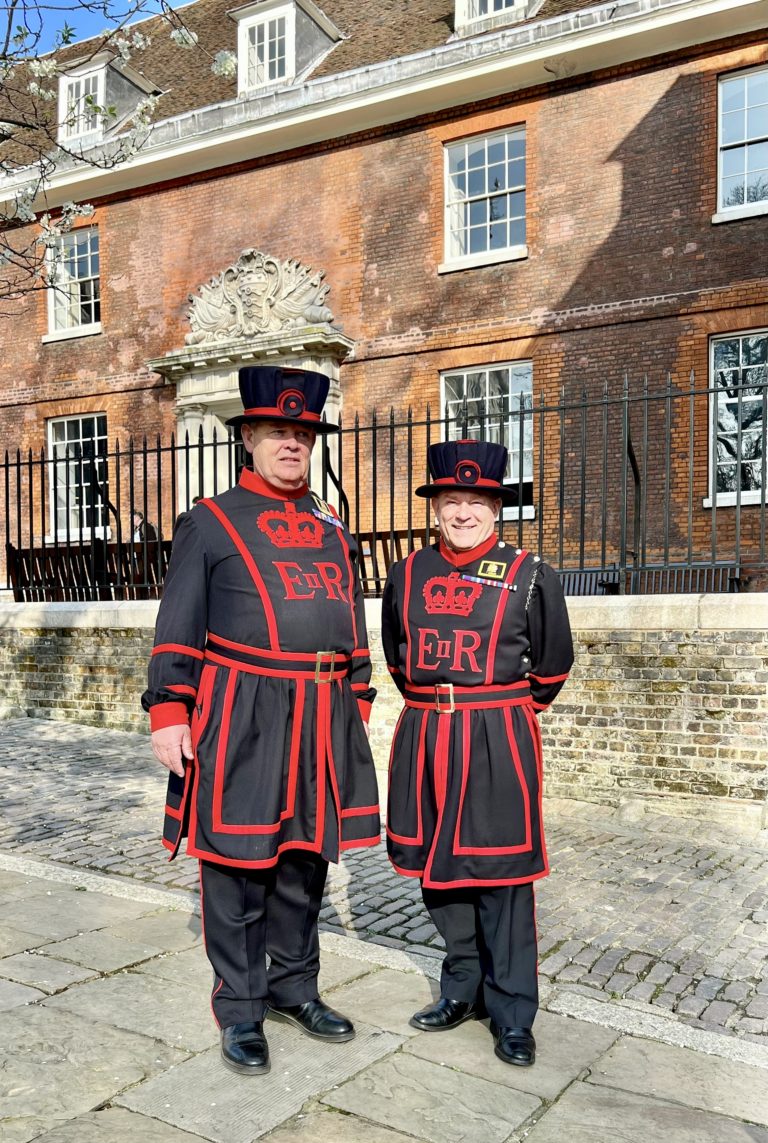 Aside form the Crown Jewels, you can immerse yourself in the Tower of London's medieval architecture and history.
The infamous Norman castle is almost a 1000 years old, after all — with 21 towers, battlements, an armory, and a palace. This was where Henry VII's ill fated wife Ann Boleyn was executed.
Here's my comprehensive guide to the Tower of London. If you loathe queues, be sure to pre-purchase tickets online in advance. It saves you several pounds to use this method. The Tower is also free with the London Pass.
A ticket comes with a free audio guide. But you can also book a 2-3 hour tour with an expert or a private 3 hour tour to get the full scoop and see the tower's hidden gems.
If medievalizing has stoked your hunger or you missed Borough Market on the south bank, you can pay a visit to Leadenhall Market. The Victorian covered market is just 10 minutes or so from the tower.
You may recognize it from the Harry Potter movies, where it appeared in Diagon Alley scenes and as the Leaky Cauldron Pub.
If you're a real Harry Potter fan, you may want to book this 2.5 hour Harry Potter walking tour of London. You'll visit Harry Potter filming locations. You'll see places like the lane that inspired Dragon Alley, Platform 9 3/4, and a secret spiral staircase at St. Paul's Cathedral.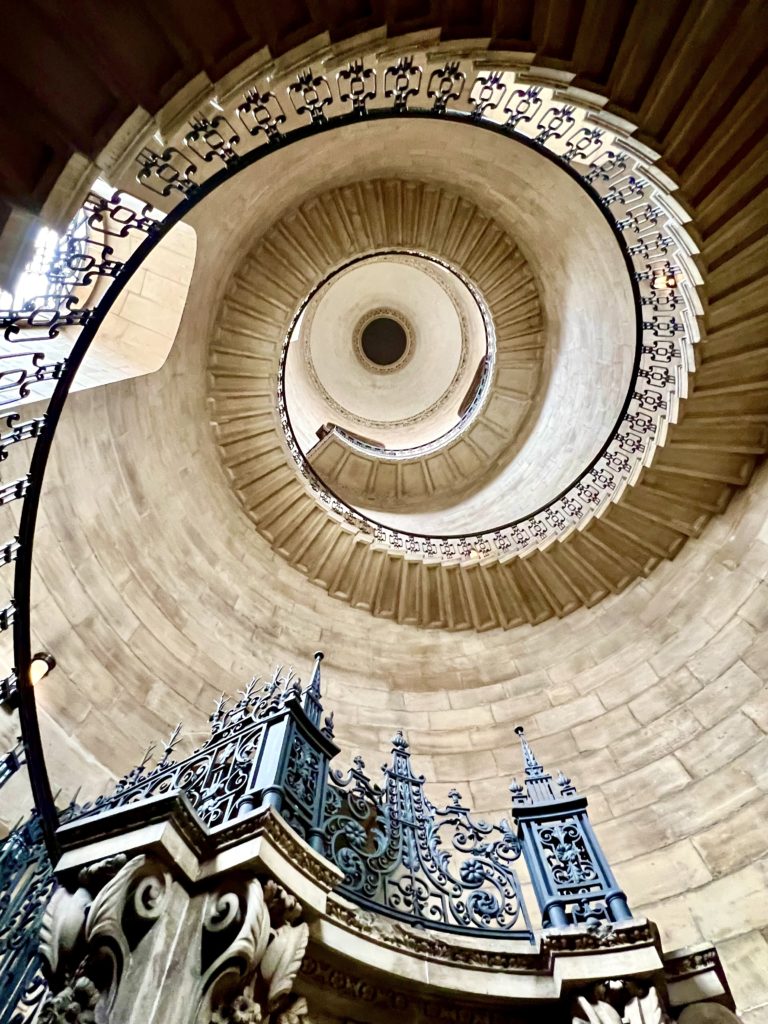 8. Day 2 Evening
If you loved the Tower, a good post-dinner option is to attend the Ceremony of the Keys. It's an ancient ritual where the Yeoman Wardens lock up the Tower of London for the night.
It begins promptly at 9:30 pm. Like most other things in London, you'll need to purchase tickets in advance. Only 40-50 people are permitted on the grounds for the ceremony.
Day 3: North Thames Walk
1. Trafalgar Square
On day 3 of your 5 days in London itinerary, head to Trafalgar Square. This is London's central square and the very heart of London. It's towering Nelson's Column commemorates the British naval victory in the Battle of Trafalgar.
It's surrounded by a central fountain and bronze lions. As befitting its central spot, streets spoke out to the major tourist areas — Soho, Covent Garden, Parliament Square, and Buckingham Palace.
2. National Gallery
On the north side of the Trafalgar Square is the National Gallery. The museum is incredibly diverse, featuring 2,000 European paintings from the 13th to the 19th centuries.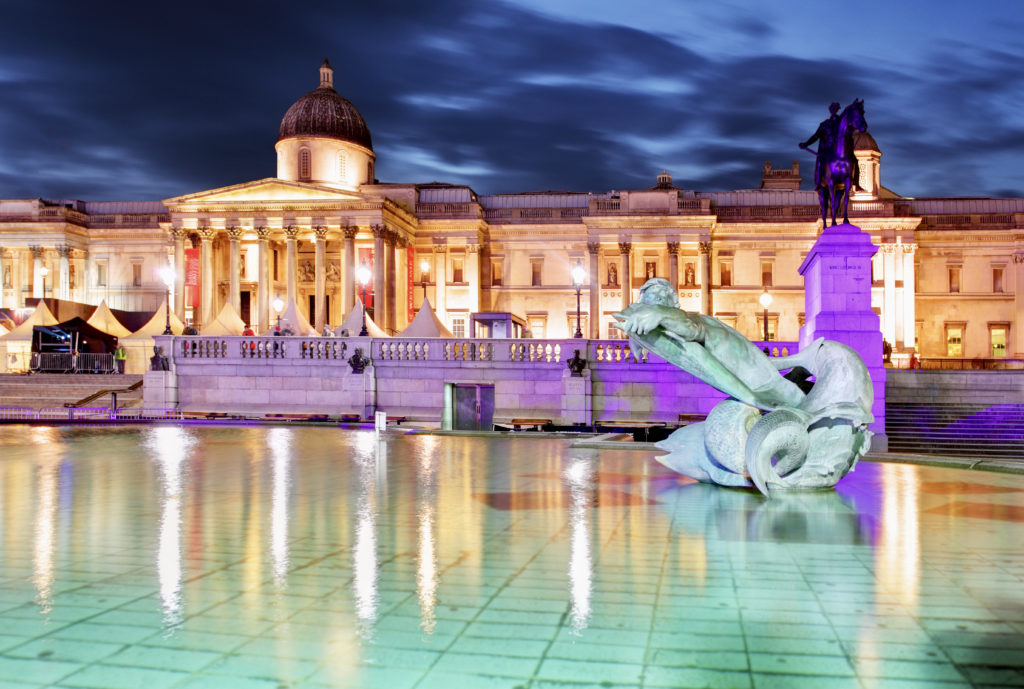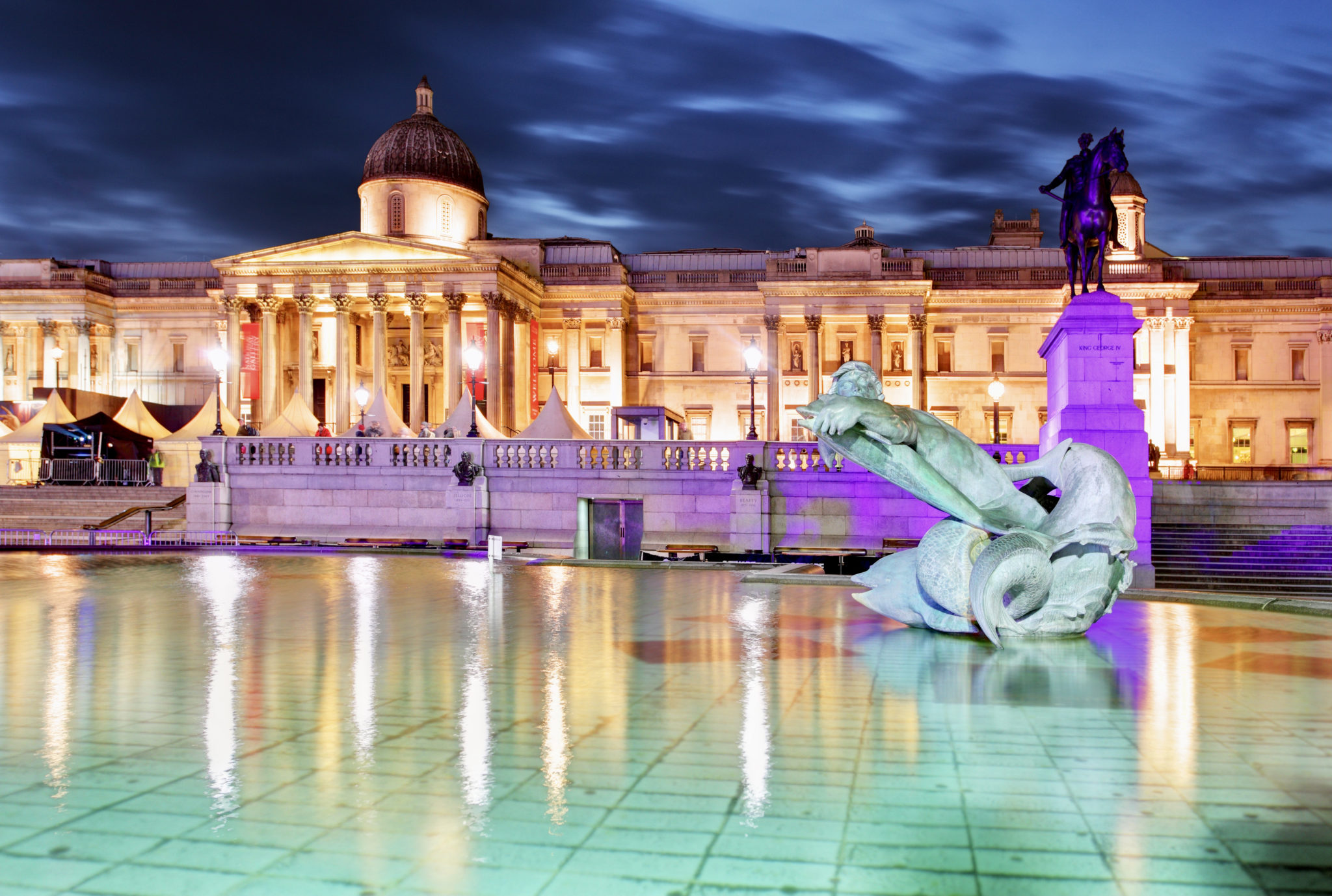 The most famous paintings are Leonardo da Vinci's The Virgin of the Rocks and Raphael's Portrait of Pope Julius II.
There are also impressive holdings of works by British, Dutch, French, Spanish, and Flemish painters. You'll find works by renowned artists like Rembrandt, Michelangelo, Botticelli, J.M.W. Turner, Monet, and Van Gogh.
To me, it makes the most sense to visit chronologically. If that's your preferred way to see the museum, you should go in the Sainsbury entrance to the left of the main building.
Here's my complete guide to the National Gallery of Art. Click here to book a guided tour of this magnificent museum.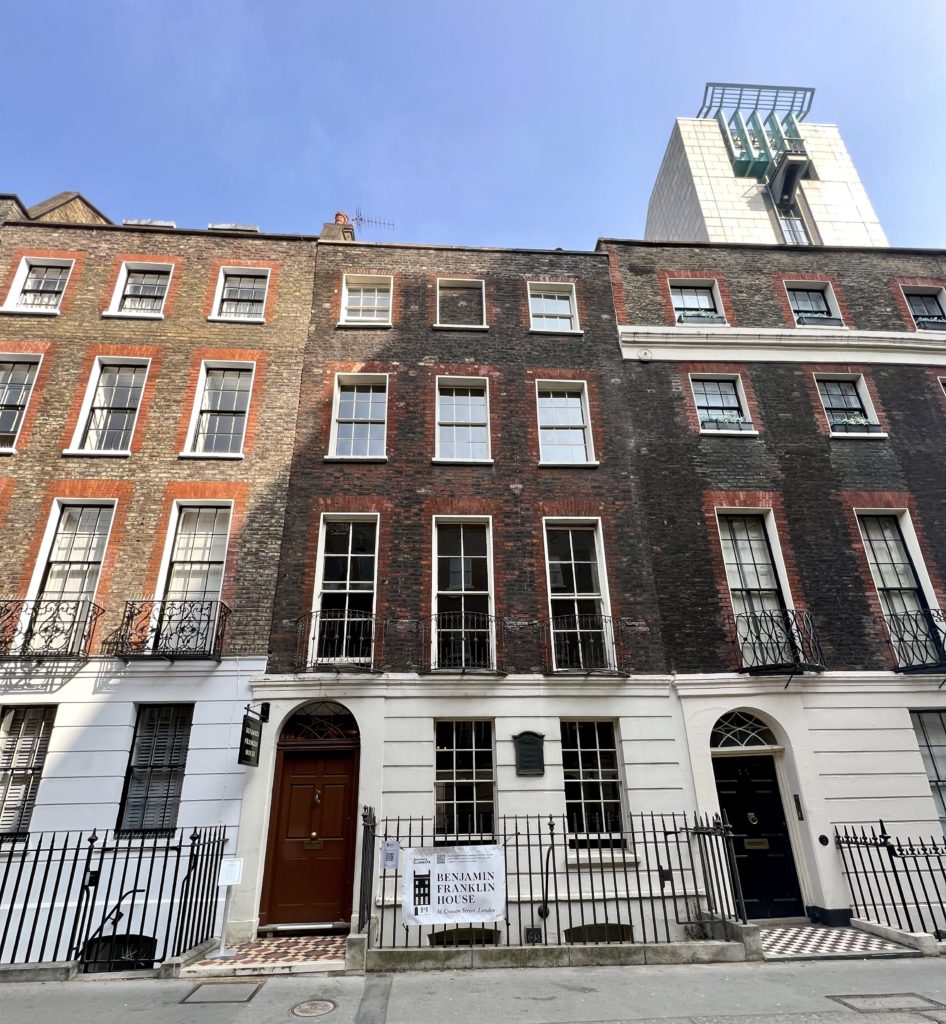 3. Benjamin Franklin House Museum
Close to Trafalgar Square you can also visit Benjamin Franklin's House at 36 Craven Street. It's a Georgian house-museum that opened in 2006.
It's the sole surviving residence of founding father Franklin. He lived there 16 years from 1757-75, serving as an ambassador and negotiator. Franklin was also busy inventing devices there and you can play his glass harmonica inside.
The museum is a grade 1 historic site, which means it's given the highest level of conservation. It's a good spot for history buffs or fans of Georgian Architecture.
You can take the "history tour" with guides in historic costume or an "architecture tour." The museum is included in the London Pass, but you have to book a timed entry tour online in advance.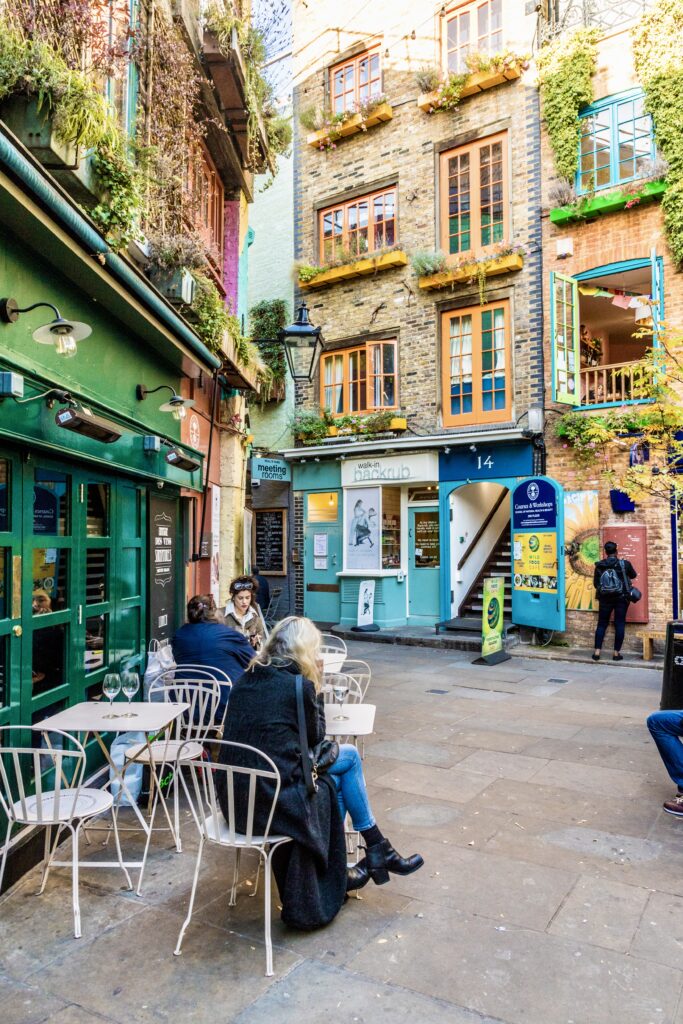 4. Covent Garden: Apple Market & Beyond
Covent Garden has been a popular London neighborhood since the 17th century. It's a mix of tony restaurants and cocktail lounges, boutique souvenir stalls, and indie market halls.
If it's your first time in London, you should definitely pay a visit. In fact, if you love markets (I know I do), you can book a 3 hour guided tour of Covent Garden, Camden, and Borough markets.
Covent Garden main draw is Apple Market. But its must see attractions extend to the adjacent streets of Neal's Yard, Seven Dials, and Central Square (where you'll find street performers). Neal's Yard is particularly attractive, filled with quaint shops and cafes.
Covent Garden is also where you'll find London's Royal Opera House. If you passed on a West End show, you can take in a ballet here. Or take a guided tour of the posh place.
5. British Museum: World Artifact Haven
Then, take a 10-15 minute detour north to the artsy Bloomsbury area, where you'll find one of the world's foremost museums, the British Museum.
It's a universal museum and an unmissable site in London, holding many of the world's most important artifacts. On top of that, it's utterly free (with donations suggested). To make sure you get in, you should book a timed entry reservation (for free) online.
The British Museum is famously home to the Elgin Marbles, artifacts acquired by conquest from the Parthenon. The man responsible for their divorce from Athens was Lord Elgin, a British Ambassador.
In the midst of Ottoman upheaval, he procured a dodgy and ambiguous permit to excavate and export Parthenon frieze relics to England. Greece has repeatedly asked for their return, but to no avail.
Another highlight is the rekowned Rosetta Stone. This artifact helped historians translate ancient Egyptian hieroglyphs. There are loads of other Egyptian, Assyrian, and international exhibits.
For more information, here's my complete guide to the British Museum. It's so massive that you may want to book a guided tour. You can even have afternoon tea there.
If you're a literary buff, you can also opt to head 10-15 minutes northeast to Charles Dickens House at 48 Doughty Street. Grab an audio guide and inspect five floors of the fully restored Georgian townhouse, where Dickens wrote some of his best novels.
6. Royal Courts of Justice
After you're done museum-ing, walk 15 minutes back to the Strand. There, you can admire the Royal Courts of Justice on Fleet Street, which runs parallel to the Thames north bank. The building is an underrated destination in London, and it shouldn't be.
Designed by George Edmund Street, the courts have an ornate rippling facade of gothic towers. The Victorian era structure is beautiful, cathedral like, and imposing — no lawyer could resist visiting it.
The courts are open most days and guided tours leave at 11:00 and 2:00 pm. (no photos allowed). You should at least walk by to admire it properly.
Click here to book a guided tour of the courts. Otherwise, you can pop in and take a peak at the central hall.
7. St. Paul's Cathedral
Next up is the world famous St. Paul's Cathedral. The church has a colorful history. It's been looted, burned, and destroyed.
St. Paul's was rebuilt for good in 1710 by Sir Christopher Wren, and survived Nazi bombing. It's been the site of royal funerals and weddings, including that of Prince Charles and Lady Diana.
The cathedral has the scale and classicism of St. Peters Basilica in Rome. The exterior features Wren's magnificent Renaissance dome, 225 feet high.
The interior is beautiful as well, especially the high altar in marble and gilded wood. There are stunning mosaics.
The cupola of the dome was painted by James Thornhill and has been restored. The guards will encourage you to lay down on the sun dial beneath it to get the best photo.
There's an admission fee to enter the cathedral, which includes access to climb to the top. I highly recommend this, if you're able to ascend the 528 steps. But it's a steep spiral climb. It's dimly lit and not for the faint of heart.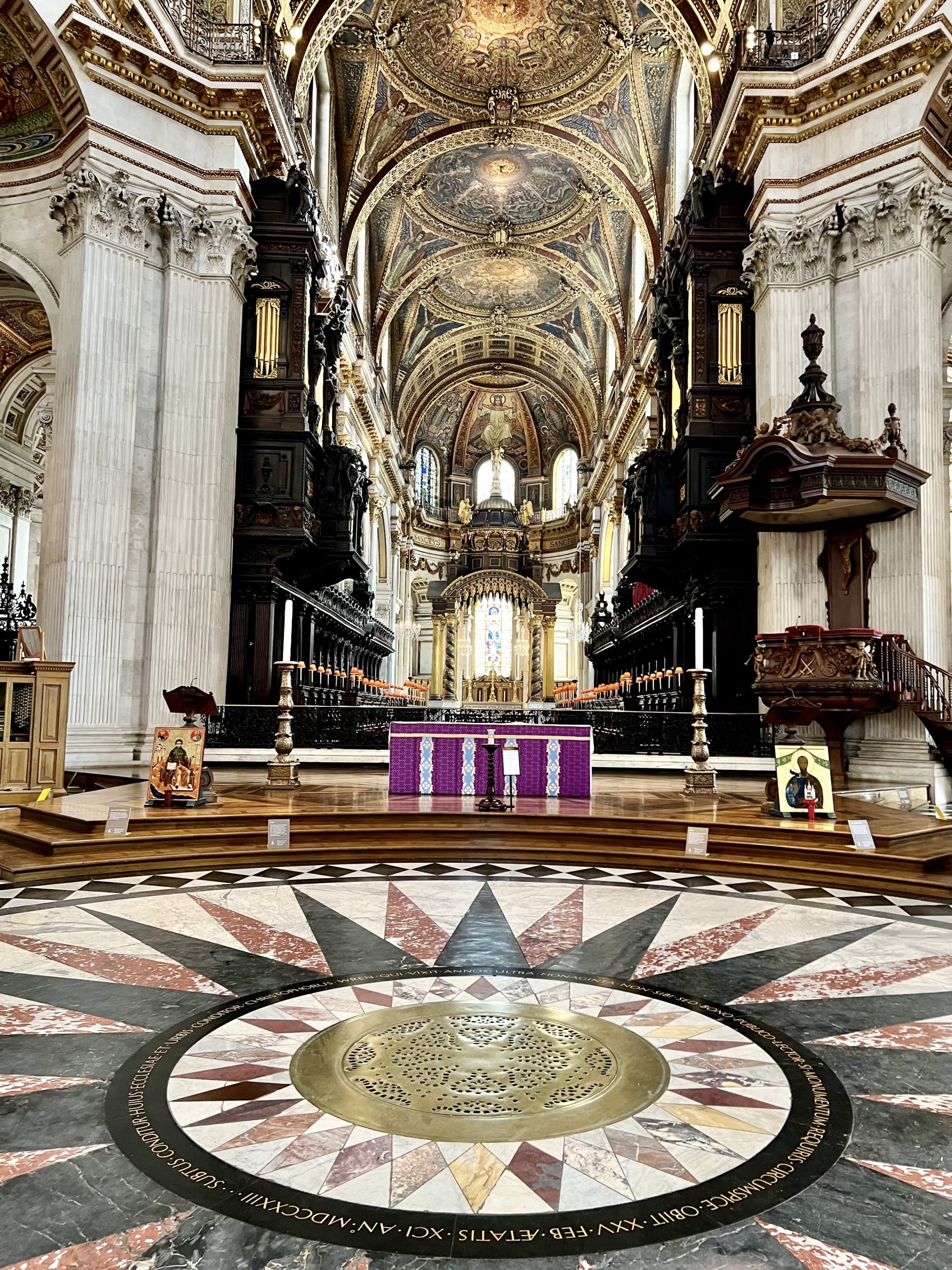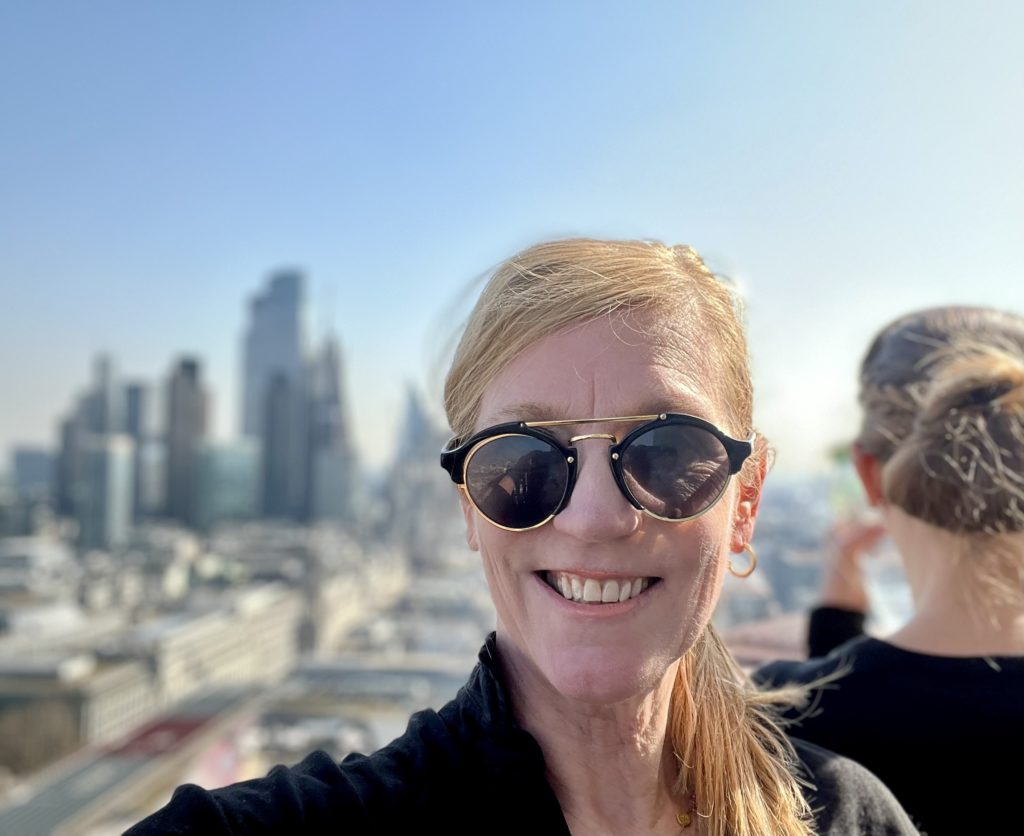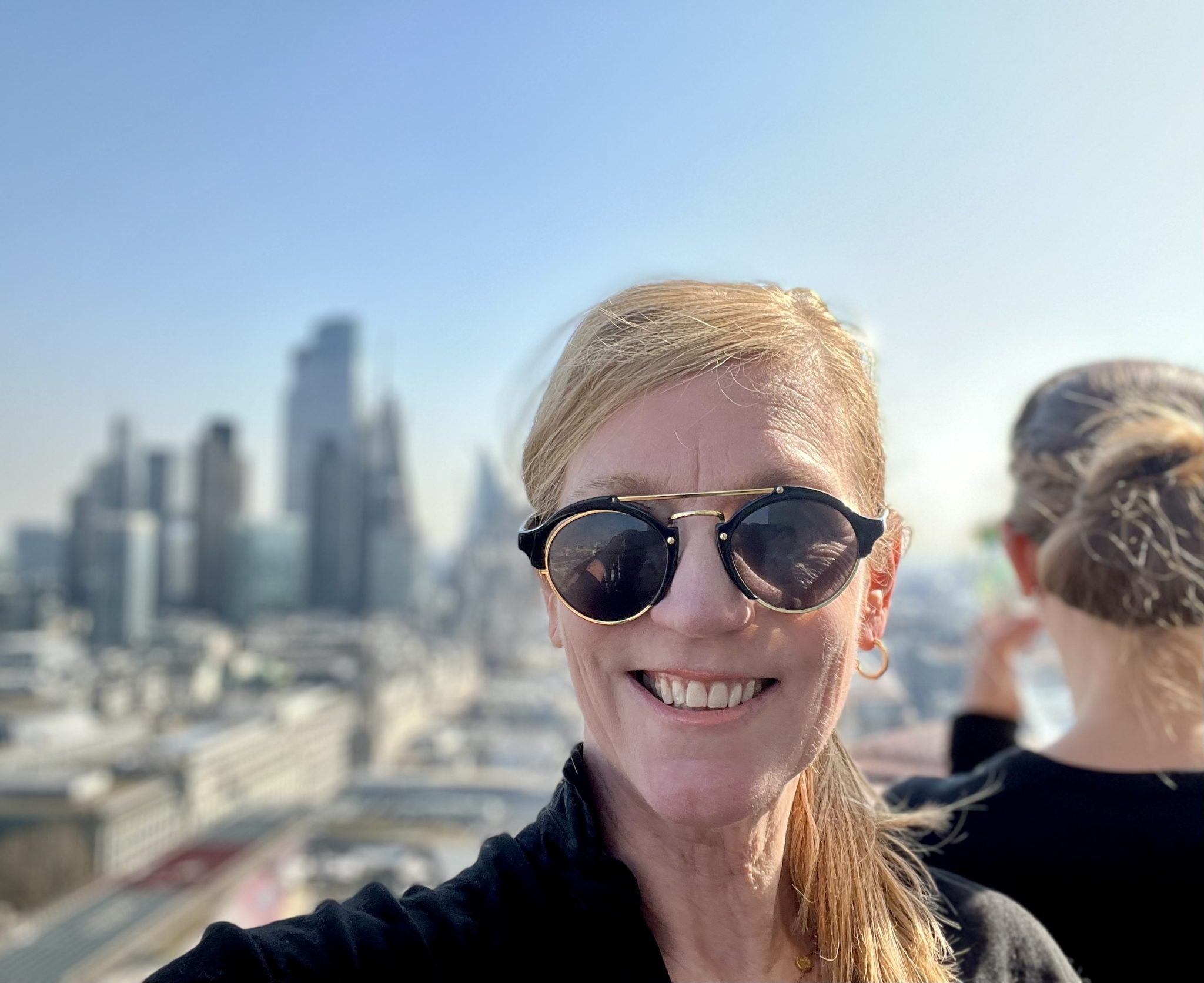 On your way, you can check out the famous whispering gallery (where sounds travels around the circular hall), the Stone Gallery, and the Golden Gallery.
You'll have stunning views of London and can inspect the iconic dome at closer range. Another tip is to visit the mall next to the cathedral. From the 6th floor, which you can access for free, you'll have great close up views of the dome.
Here's my complete guide to St. Paul's Cathedral. Click here to purchase a ticket. You can also book a 2.5 hour guided tour of St. Paul's and other London viewpoints.
8. Day 3 Evening
If you omitted any of the museums listed above from your daytime itinerary due to time constraints, keep in mind some have evening hours on Friday and/or Saturday.
Evening is also a good time to explore Soho or do some shopping on Oxford Street before having a late dinner. If you're visiting in the winter, Oxford Street has spectacular illuminations.
Since your third day in London ends at St. Paul's, another option is to cross over the Millennium Bridge and take a ride on the London Eye. The view from the Eye is most beautiful in the late afternoon or early evening at sunset.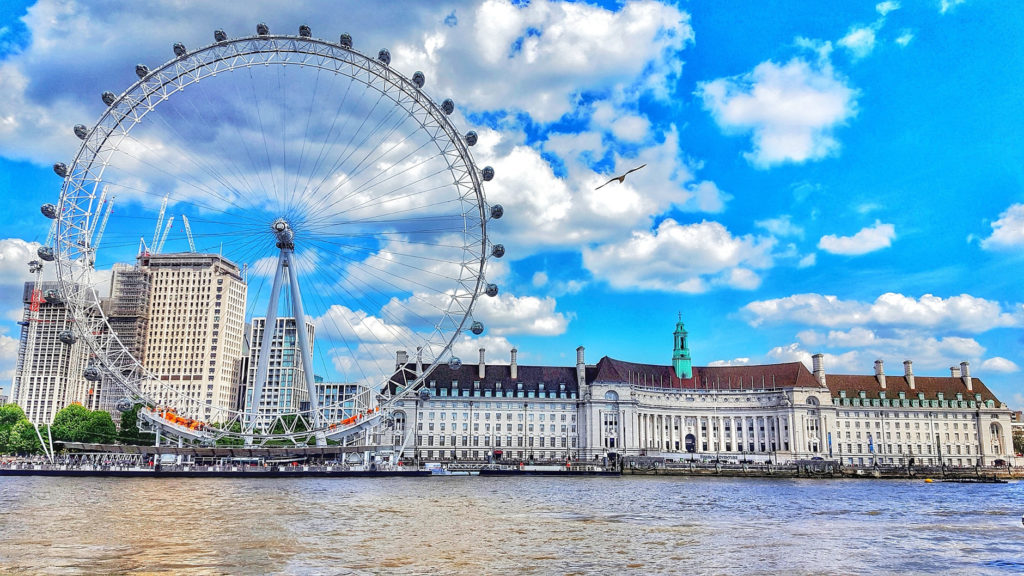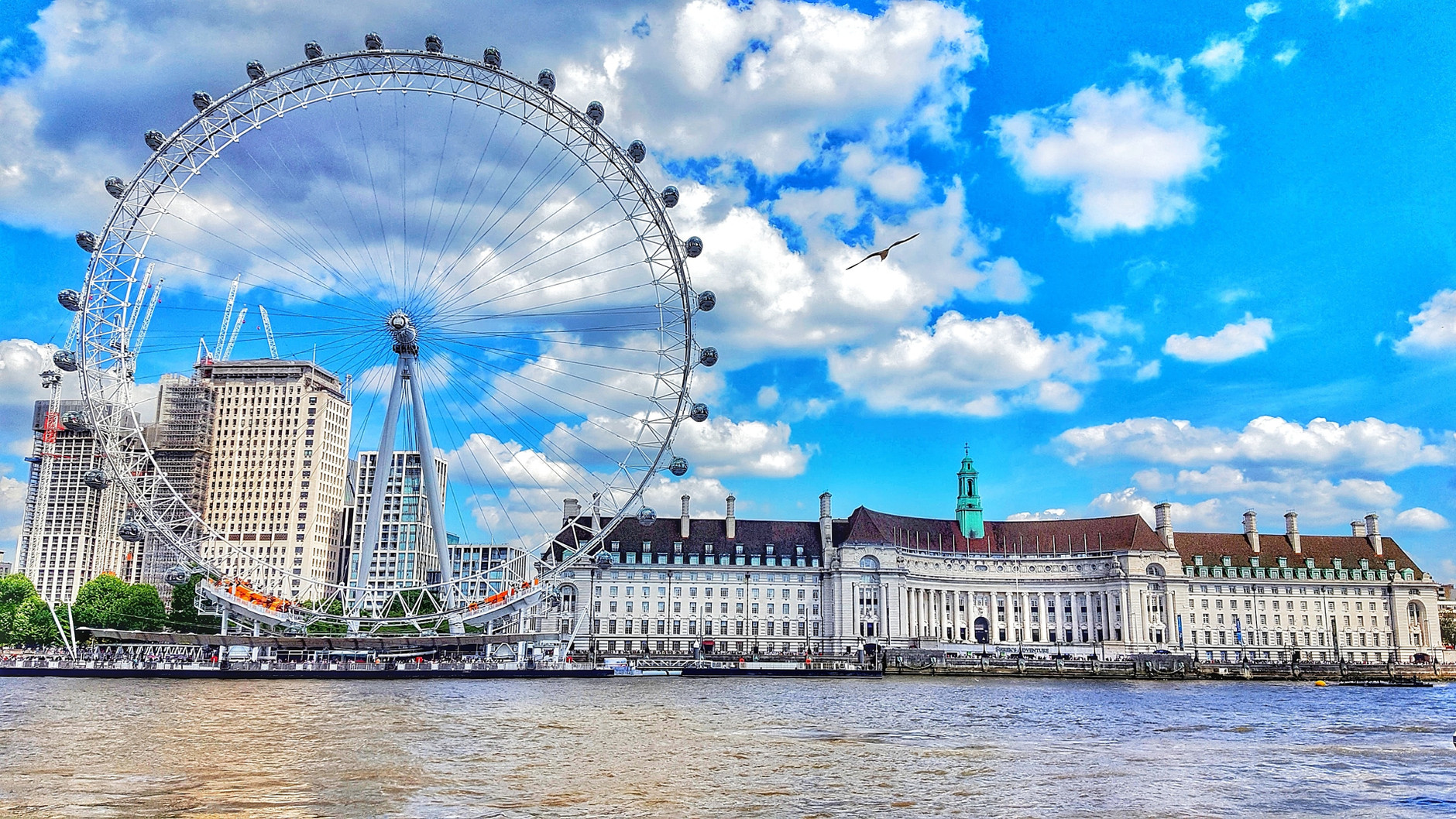 As a bonus, the usually massive queues for the Eye subside somewhat later in the day.
Nonetheless, the Eye is an attraction that you must pre-book a ticket for. You can take a tour of the London eye and a river cruise.
You could even combine your sunset whirl on the Eye with dinner at one of the restaurants at The Shard. Alternatively, head to the Sky Garden on the 43rd floor of London's "walkie talkie" building on Fenchurch Street. It's billed as London's "highest public garden."
Day 4: West London
1. Buckingham Palace
Staying in Mayfair, I seemed to stroll by the Queen's official residence, Buckingham Palace, on a daily basis. There's always a crush of tourists.
The Victoria statue and the wrought iron gates are quite lovely. But otherwise it's a bit of an overrated celebrity culture pit stop. There are many more impressive palaces in the world.
You can watch the palace's changing of the guards at 11:00 am. It's an elaborate, precisely-timed game of tag. Snap a photo and move on.
If you're an ardent royalist, you can only tour the royal state rooms during a 10 week period in the summer. It's a 2 hour tour and you'll need to pre-book tickets. You can also opt for a private tour of the palace that includes the changing of the guard.
2. Mayfair: Green Elegance & Upscale Shopping
Mayfair is a lovely slice of west London bordered by Oxford Street, Regent Street, Picadilly, and Park Lane. Mayfair is quiet, immaculate, and synonymous with luxury.
You can find scads of high end shopping on Bond Street and Mount Street. But what I love most is Mayfair's parks, squares, and gardens.
The Mount Street Gardens are the loveliest. There's a long line of benches for you to plop down and people watch.
If you fancy a picnic, pick up food at the Tony Mount Street Deli and eat in the lovely Grosvenor Square. The statue of FDR is regal, but looked like a pigeon breeding ground when I was last there.
3. Hyde Park: London's Grandest Green Space
Of the six royal parks in London, Hyde Park usually takes top prize. It's a joy to wander through. You shouldn't rush it.
It's a 350 acre break from city life, after all, and dotted with lovely follies and fountains. Stroll, feed the ducks, or rent a paddle boat.
Hyde Park was a brainchild of Henry VIII, who used it as a hunting ground.
The main attractions are the Princess Diana Memorial, the Albert Memorial, the Serpentine (a 40 acre lake), the Bandstand, the Italian Gardens, and the Achilles Statue. Hyde Park is part of a 7 mile long Princess Diana walk, which leads tourists to the key sites associated with her.
4. Kensington Palace: Young Royals Haunt
Next up is Kensington Palace. It's been a royal residence since the 17th century. It was once the primary residence of Queen Victoria.
It's now home to young royals, including the Duke and Duchess of Cambridge, William and Kate. Your ticket secures you a tour of the State Rooms, the King's Grand Staircase, and the King's Gallery.
There's also a special exhibition on Princess Diana, who once lived at Kensington Palace. You can see gowns and sketches from her favorite designer.
Click here to purchase a ticket. You can also book they very popular tour that gives you a guided tour of the palace plus a high tea.
5. Knightsbridge: Luxury Shopping
If you're pining to go to Harrods, you're not alone. Over 15 million people a year visit the iconic store with jaw dropping architecture.
Harrods is in the Knightsbridge neighborhood of West London. Founded in 1849, Harrods has every type of product imaginable, with a fantastic Food Hall.
Most people associate the tiny Knightsbridge neighborhood exclusively with the luxe store. But Knightsbridge is more than just Harrods.
It's an exclusive residential area as well. It's a lovely place for a stroll, particularly the area between Brompton Road and Hyde Park.
6. Natural History Museum
London's Natural History Museum is housed in a stunning Victorian building. Even if you're not interested in natural history, you should still stroll by — the building is just so stunning.
If you walk in, you're greeted with a massive whale skeleton suspended from the roof. Though the museum's not ultra high tech, it does have an "escalator through the earth."
Among its 70 million specimens, you'll find skeletons of the first Tyrannosaurus Rex and Iguanadon ever found, a gigantic sloth, an animatronic T rex, and Charles Darwin's specimens and fossils.
You can book a skip the line 2 hour guided tour of the museum.
7. Day 4 Evening
If you'd like to get a proper pint, sign up for a walking tour of central London's historic pubs. You'll visit classic pubs like the Cheshire Cat on Fleet Street. You can also book a 3 hour tour of the West End pubs.
There are quite a few good boozers in historic Mayfair too — the Iron Duke, Audley, and the Golden Lion among others.
But London also has a thriving beer culture and you'll find cutting edge breweries galore. Unless you're specific, you'll be given a full pint.
Day 5: London Neighborhoods
On day 5 on your 5 days in London itinerary, you should check out some of London's beautiful neighborhoods. One of the best things about London is that its neighborhoods are richly diverse, each with its own character.
I've suggested Notting Hill, Camden, and Shoreditch for your morning excursion. Just pick one that suits you best.
1. Notting Hill: Pastel Perfection
What draws people to Notting Hill is the row after row of Instagram perfect houses in soft pastel hues. The area was made famous by the 1999 film staring Julia Roberts and Hugh Grant.
Be sure to stroll down Talbot Road, Blenheim Crescent, and Westbourne Grove for books, cafes, art work, and shopping. Hillgate Place is also an especially beautiful nook.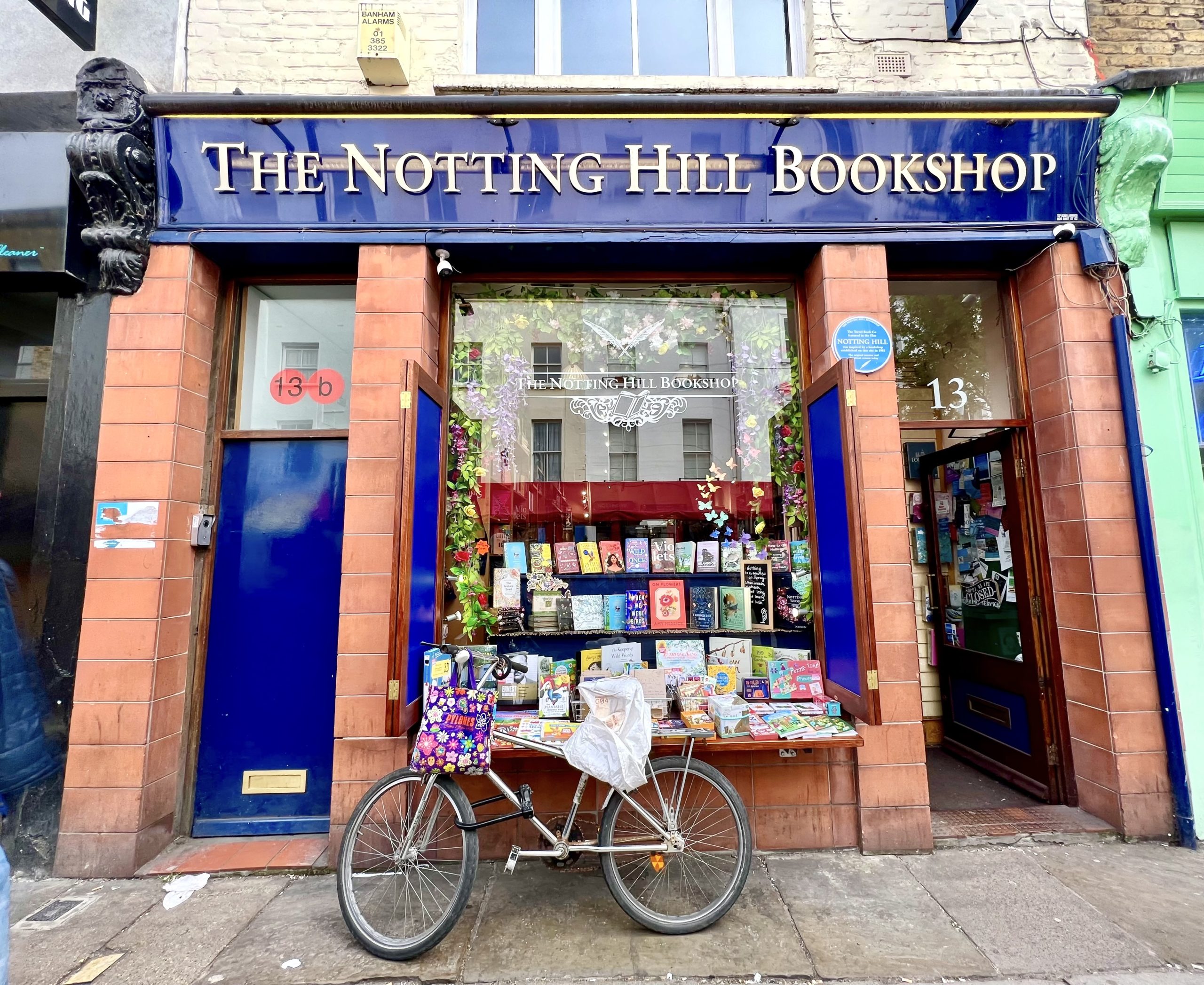 Notting Hill's Portobello Road is one of the most famous street markets in the world. The road holds markets six days a week, including the popular Saturday antique sale.
Click here to book a 2 hour walking tour of Notting Hill. You can also book a 4 hour guided tour that includes Covent Garden, Notting Hill, and Portobello Market.
I recently booked that 4 hour tour and had a wonderful guide. He ended up giving me a 5 hour tour and we also strolled through Belgravia and South Kensington.
2. Camden: Markets & Street Art
The Camden neighborhood is quirky and covered in fantastic street art. It's known for its edgy shops and massive market featuring indie foodie specialties.
The market is the largest outdoor street market in London. It's a fun place to visit — just not on the weekend! Click here for a guided walking tour.
You can also pay a visit to Primrose Hill. It features pastel houses reminiscent of Notting Hill and a great view of the London skyline.
Primrose Bakery is famous for its cupcakes. For some green relief, stroll around Regent's Park or Regent's Canal, just minutes away from Camden.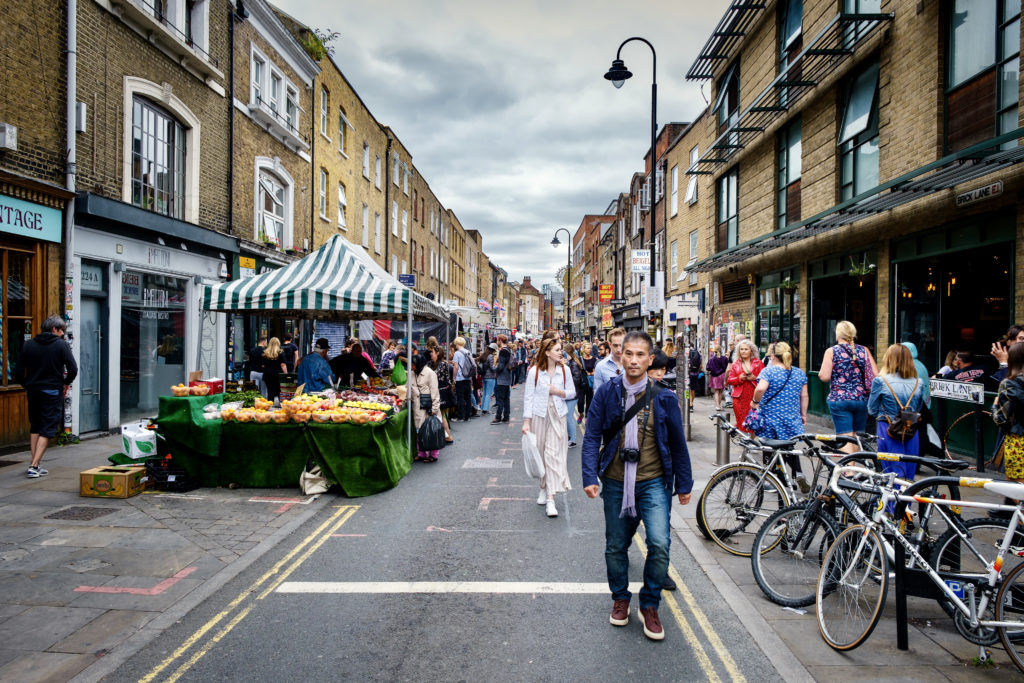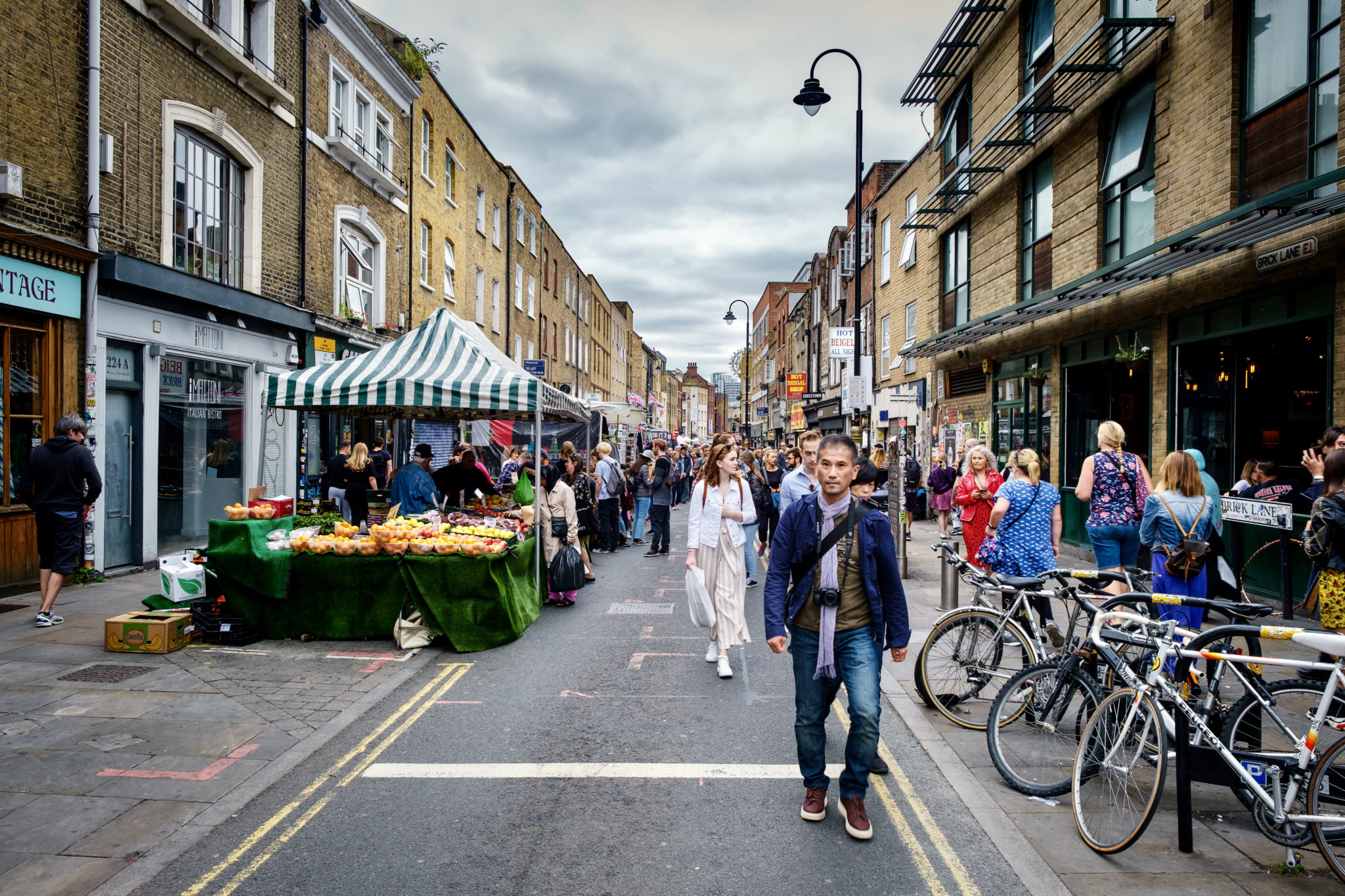 3. Hipster East London: Shoreditch and Brick Lane
Shoreditch is a formerly gritty area of London that's now ultra-cool and bohemian. It's known for its vintage markets, colorful murals, galleries, and trendy bars.
Shoreditch is a buzzy part of London, distinct from its grand historic gestalt or the dainty houses in west London.
Shoreditch was also home to Shakespeare. While the Globe Theater graced the south bank, there was also a theater in Shoreditch called, not very inventively, "The Theater." It's no longer there. But in its place is a flowery Romeo & Juliet mural.
You can't visit this area of London without a stroll down Brick Lane. It's a vibrant thin cobbled street running through the Whitechapel neighborhood.
You'll be surrounded by eye-popping street art murals, bagel shops, vintage finds, and cutting edge designers. If hunger calls, Brick Lane is known for its Indian food and headline cafe, the Cereal Killer.
You should also pop into the bustling Spitalfields Market. You can try a free sample or grab lunch with the locals.
The independent traders also offer cutting edge fashion, original artworks, and artisan crafts.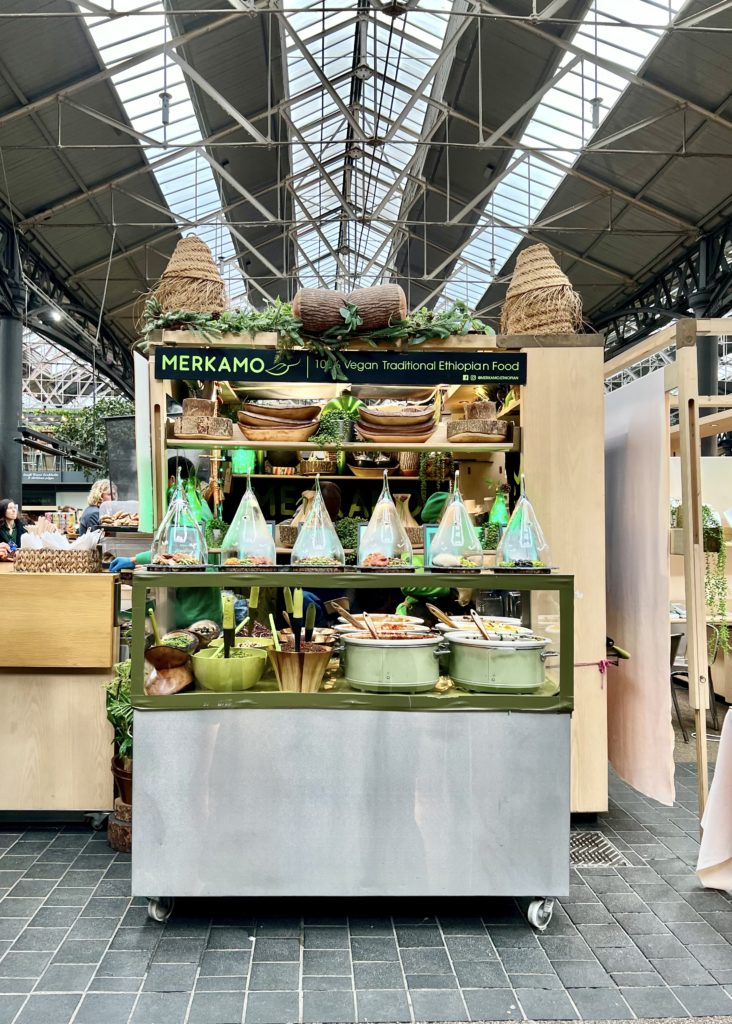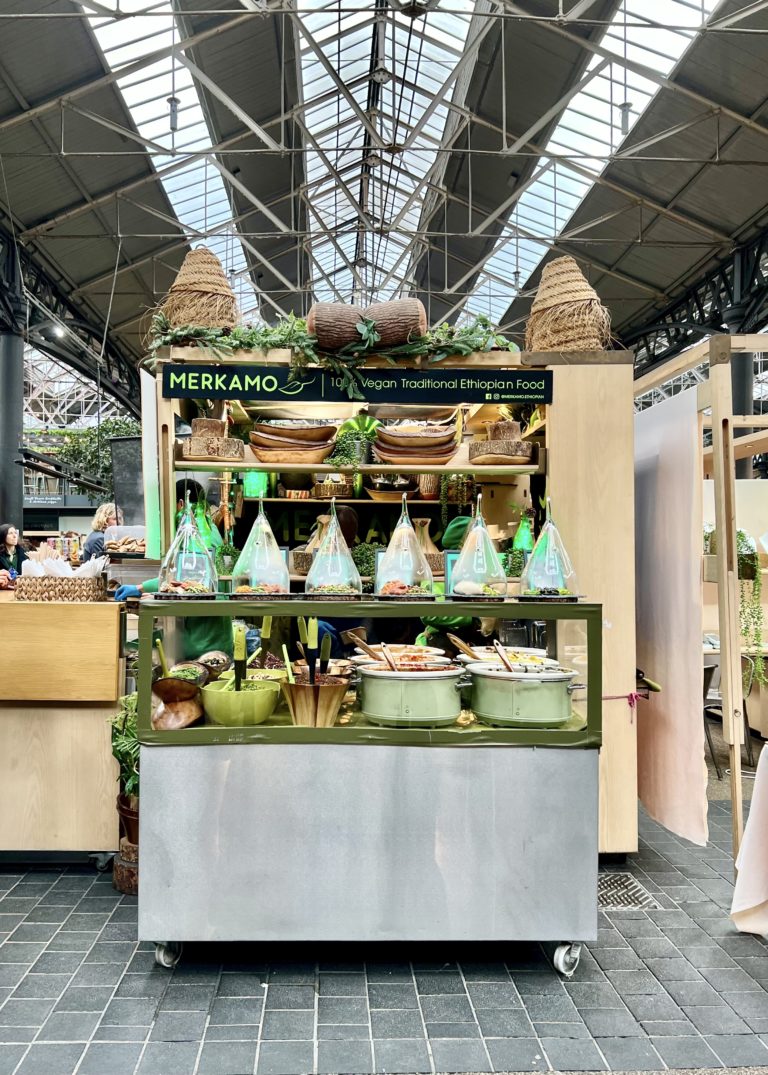 One of the easiest and most fun ways to explore this area of London is on a street art tour. Some of the world's greatest graffiti artists have painted Shoreditch and Brick Lane walls — Banksy, Ben Eine, Conor Harrington, Dal East, Stixx, and Thierry Noir.
There are quite a few other ways to explore this area, which vary in length. You can take a 2 hour small group street art walking tour of Shoreditch.
You can book a 3 hour walking tour of Shoredtitch and East London. Or, to see the best art and take photos, take this 4 hour art walking tour.
I went on the 3 hour tour and it was wonderful. I even discovered some secret hidden gems in East London, like the ancient Roman Mithraeum.
4. Half Day Trip To Henry VII's Hampton Court Palace
If you'd like to exit the bustling city, I recommend a half day trip to Hampton Court Palace. It's only 40 minutes afield.
The palace was the former stomping grounds of the infamous King Henry VIII, one of the England's most notorious characters. It's the greatest surviving medieval palace in the world.
Hampton Court has a deliciously rich and scandalous history. Built between 1514-25, the palace was originally the home of Henry VIII's chief minister, Cardinal Wolsey.
Golden Boy Henry suffered an injury there that changed the course of his life — transforming him from a dashing energetic king into a tyrannical monster.
For the full scoop, read my guide to Hampton Court Palace. Click here for an entrance ticket. Click here for a guided tour.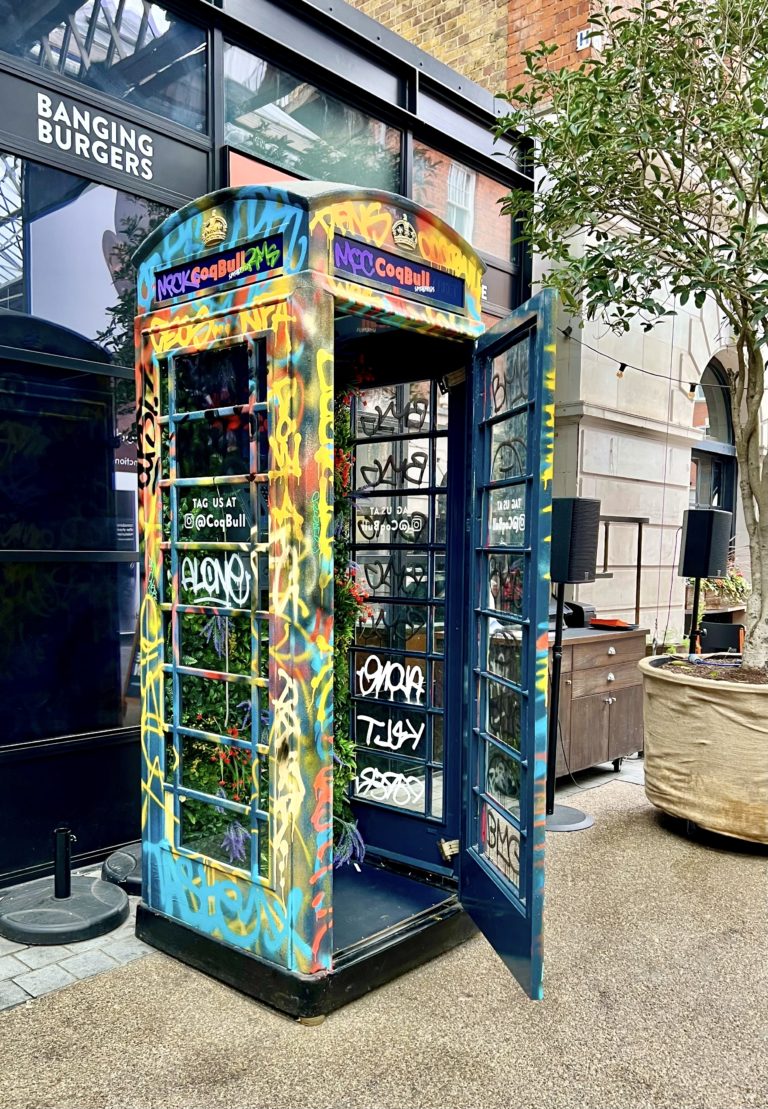 If you're more interested in Queen Elizabeth than King Henry VII, take a 1 hour detour from London to the 17th century Hatfield House. There, you can see some of her world famous portraits, including the Rainbow Portrait.
Here's my guide to Hatfield House. To see it, you can book a 5 hour guided tour from London.
5. Day 5 Evening
If you have any energy left after 5 days of touring London, now's the time to take an eerie evening tour.
If you liked Shoreditch and adore spooky sites, try the Jack the Ripper Tour. Jack the Ripper was England's most infamous serial killer.
With an expert guide, you can follow his footsteps on a terror walk through the cobbled lanes of Whitechapel and Spitalfields.
Tips For A 5 Days In London Itinerary
Here are some must know tips for spending 5 days in London.
1. How To Get To London
London has six airports, including Heathrow, Gatwick, Stansted, Luton, London City, and Southend. Heathrow and Gatwick are the busiest airports, with flights from major international destinations.
There are several ways to get to central London. From Heathrow, you can take the Heathrow Express, the tube, taxi, or a private transfer. From Gatwick, you can take the Gatwick Express, the train, taxi, or book a private transfer.
London is also well-connected to other cities in the UK and Europe by train. London's major train stations King's Cross, Euston, Victoria, Liverpool Street, Paddington, and Waterloo.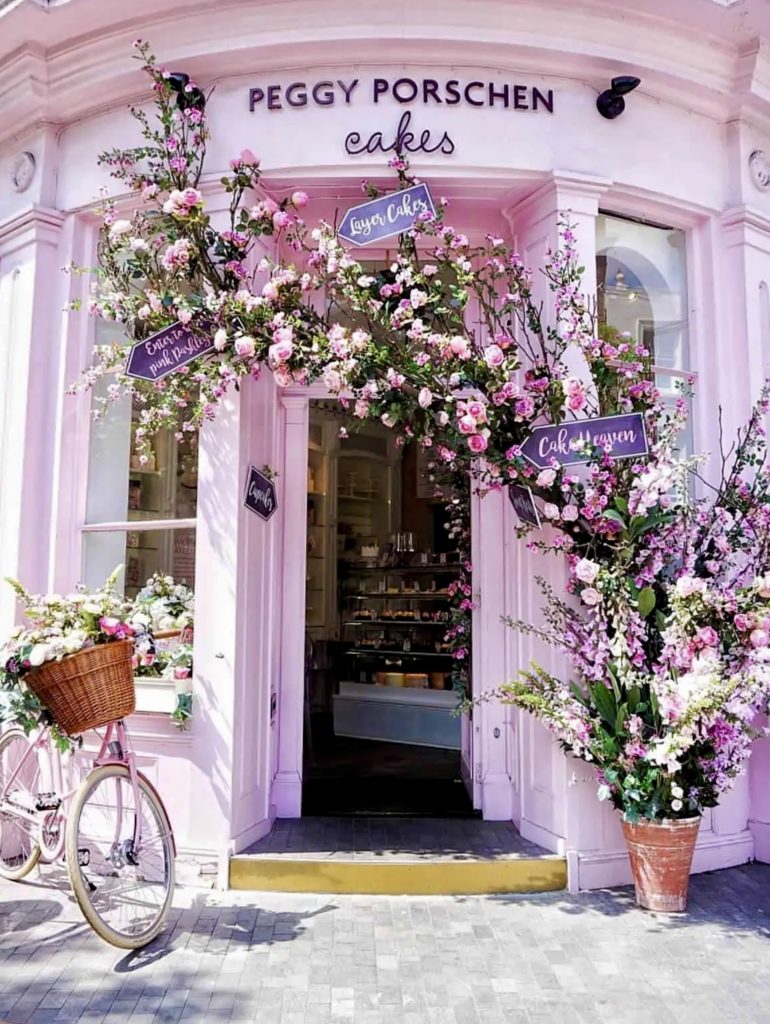 2. Should You Get A London City Pass?
Should you invest in the London Pass? The London Pass is a prepaid card that gives you free entry to London's top tourist attractions.
If you follow this 5 day London itinerary and plan on visiting most everything, then purchasing a 3 day London Pass is worth it financially. Start using it on day 1.
Another advantage of having the London Pass is that you don't need to order separate tickets for each attraction in advance. Plus, you get fast track skip-the-line access. So purchasing the London Pass saves both money and time.
Theres's also a London Explorers Pass. With it, you can pre-select entry to 3, 5, or 7 out of 20 included destinations. The Explorer's Pass includes the London Eye, while the London Pass doesn't.
3. Do You Need An Oyster Card?
The Oyster Card is another handy London pass. It's a smart card used to pay for transportation in London, including the tube and buses. Tube stations are everywhere in London, as common as souvenir stands.
You can purchase an Oyster Card online in advance of your trip and have it mailed to your home. You can also buy the card at tube stations and airports. There's a one time £5 fee to purchase the card.
You preload the card with money. Each time you scan the card to take public transport, the fare will be automatically deducted from the card.
Once you hit the daily max, you have unlimited travel. For an comprehensive explanation of the Oyster Card, click here.
4. How To Get Around London
London is a great city to explore on foot, and you don't necessarily need to buy an Oyster Card. The city is quite flat and has plenty of sidewalks, making it a foot-friendly destination. If you plan your itinerary one neighborhood at a time, you'll be able to cover a lot of ground without getting tired.
That being said, London is a very large city, so at some point you may need to use some form of transportation to get around.
In addition to the tube, you can also consider taking taxis to get between attractions. Black taxis are a common sight in London, and their drivers are known for being friendly and helpful.
Plus, there are plenty of other fun ways to explore London. You can: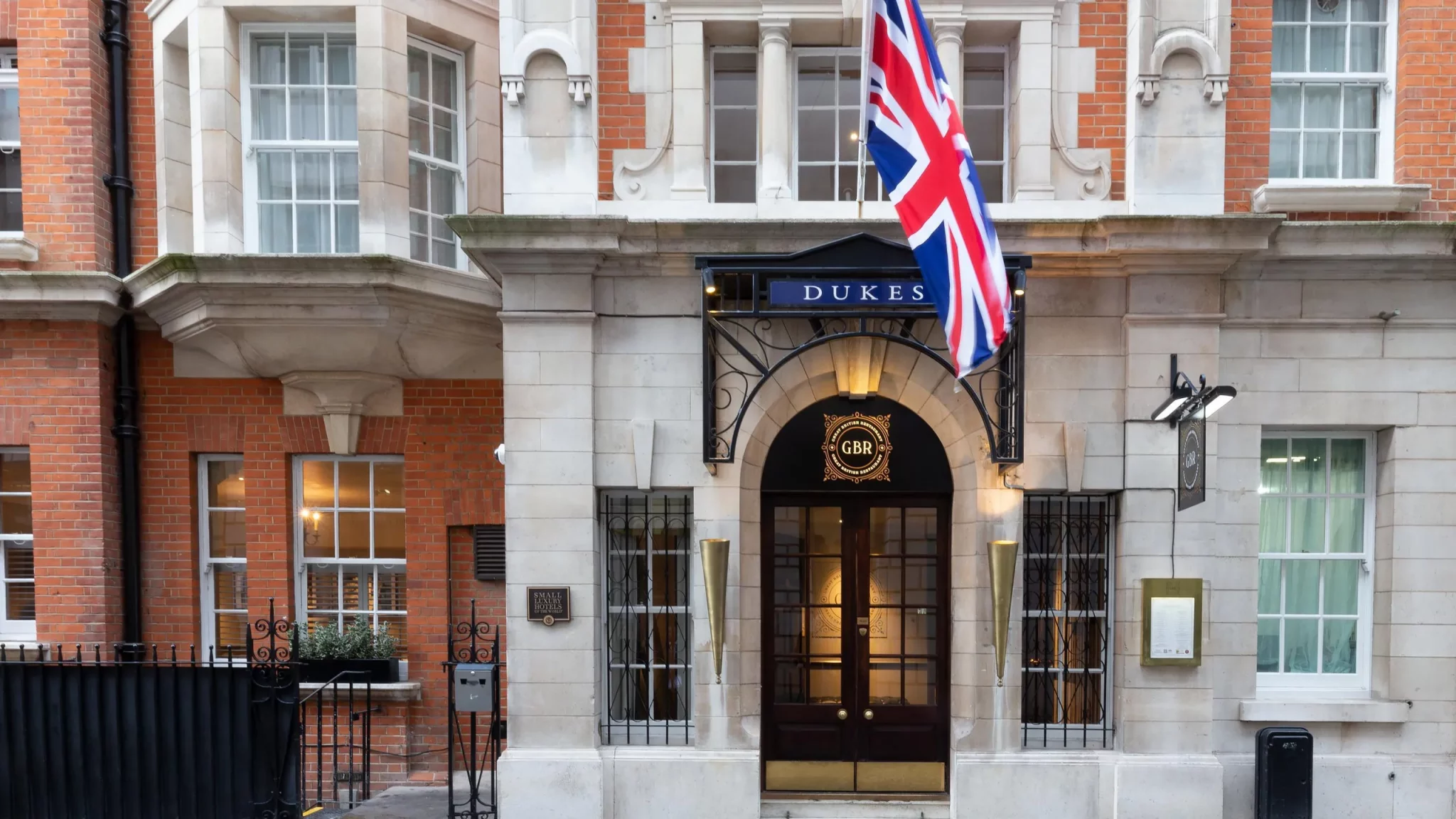 5. Where To Stay In London
This is a big topic. London has a booming hotel scene. Where you stay depends entirely on whether you prefer central London or somewhere less busy and noisy (and also on your budget).
I often stay in Mayfair because it's beautiful and peaceful. Mayfair is loaded with some of London's best hotels.
You can book at: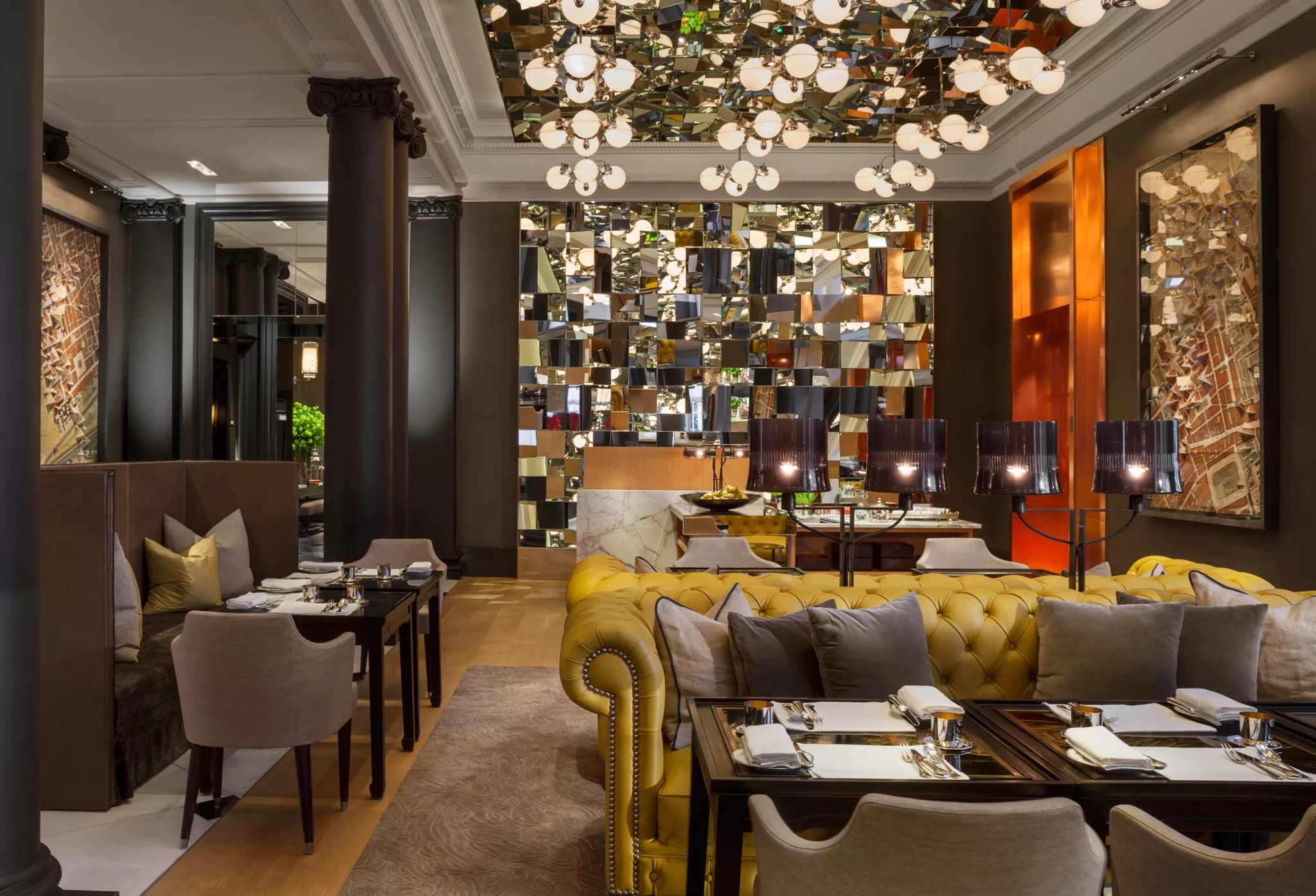 If you want something in central London, you should check out:
6. When To Visit London
London is a popular year round destination, but it is busiest in the summer months and the holiday season. If you want to avoid some of the crowds, try visiting in spring or fall. Spring is especially beautiful with flowers blooming.
London is also known for its rather unpredictable weather. It's best to wear lawyers and have an umbrella handy.
I hope you've enjoyed my guide to spending 5 perfect days in London. You may enjoy these other England travel guides and resources:
If you need a 5 days in London itinerary, pin it for later.