"We shall fight on the beaches, we shall fight on the landing grounds, we shall fight in the fields and in the streets, we shall fight in the hills; we shall never surrender." — Winston Churchill
Here's my guide to visiting the Churchill War Rooms in London England. If you're a history buff or WWII nerd, this museum is a must visit attraction in London.
It's the place where Churchill waged war underground. It's where Churchill's inimitable voice was broadcast to the public, as German planes rained down bombs.
You can walk the top secret corridors of London's war rooms. You'll see what life was like during the long tense days and nights of the Second World War. It provides a fascinating tableaux of Britain's wartime leadership at work.
I wasn't sure if it was a museum for me at first. But a strange thing happens when you're a museum geek of the highest order. You'll go to virtually any museum. Even war museums.
When I informed my husband that I had been to Paris' Army Museum on one of my visits and actually liked it, he was shocked, almost flabbergasted. The poor man can't even get me to watch a critically acclaimed war documentary or a gory Netflix mob series.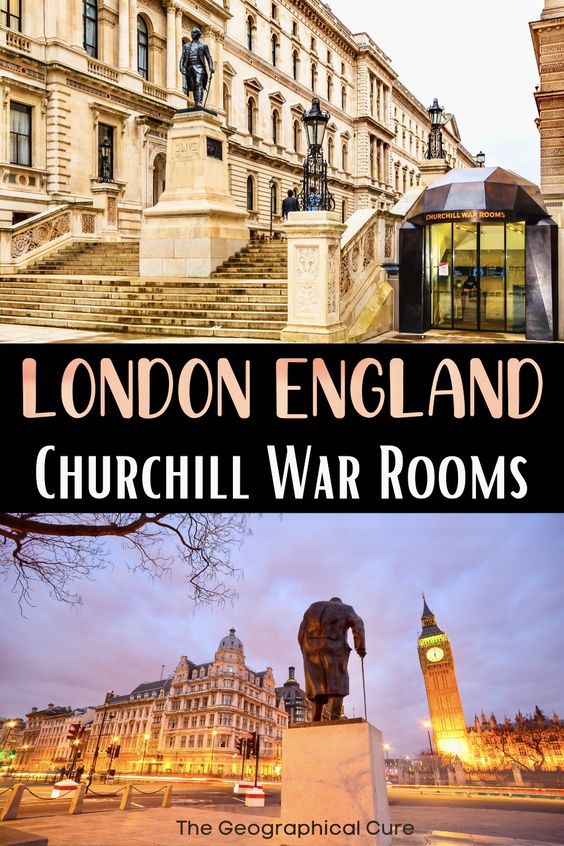 Though I am a history and politics geek, I'm not a war geek per se. My eyes tend to glaze over after the thousandth sword or too much battle maneuver minutiae.
But the Churchill War Rooms aren't just for military buffs. Everyone will be riveted by them. It's a special place, a unique museum experience which tells a riveting story about the fight for Western civilization.
WWII has a constant fascination, a fixed place in our communal imagination. It was so unique — a collective, democratic, and unifying event on a global scale.
It was a gladiatorial type conflict where, amid fireworks and theatrics galore, the good guys ultimately stomped the bad guys.
No one tires of naughty boy and bigot Hitler getting crushed.
Or of Churchill, the legendary wordsmith and jowly intellectual giant who thought he was a "glow worm" destined for greatness. Churchill believed his past life was "a preparation for this hour and this trial."
And so on one of my frequent geographical cures in London, I went to inspect the labyrinthian underground bunker that is the Churchill War Rooms, now made famous by the dramatic movie The Darkest Hour.
Churchill Museum Location, Tickets & Tours
The museum is managed by the Imperial War Museum. It provides visitors with a glimpse into British command headquarters during WWII and the fascinating 90 year life of Winston Churchill.
The museum sits on the Clive steps of King Charles Street underneath the streets of Westminster. In high season, you need to pre-book skip the tickets in advance.
When you enter, be sure to pick up the audio guide. Otherwise, your visit could be meaningless and confusing. It's included in the (rather hefty) admission price.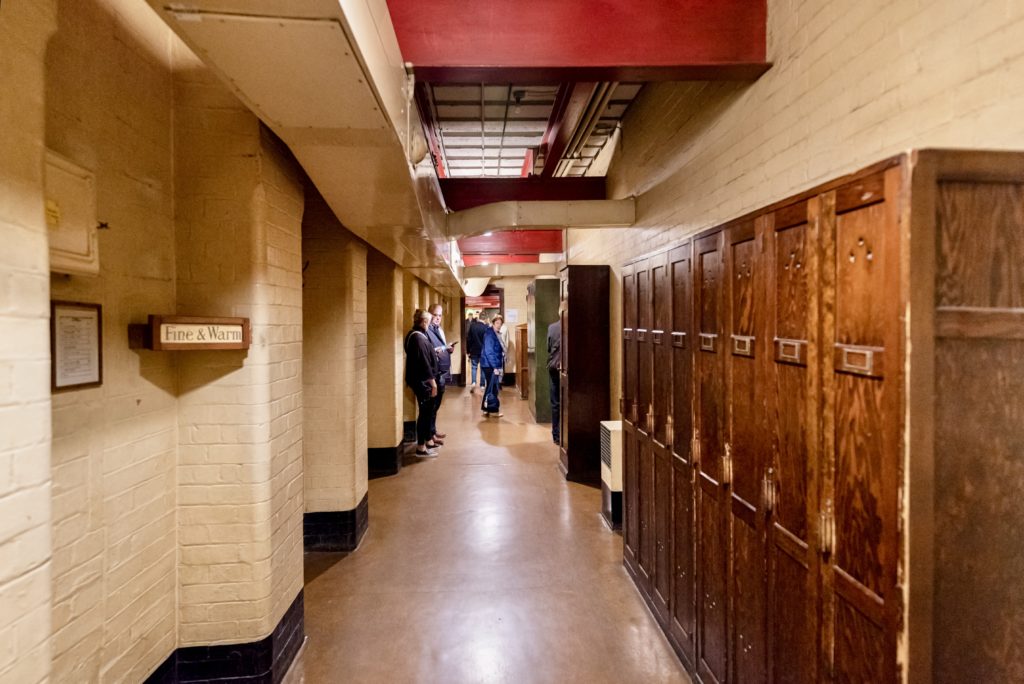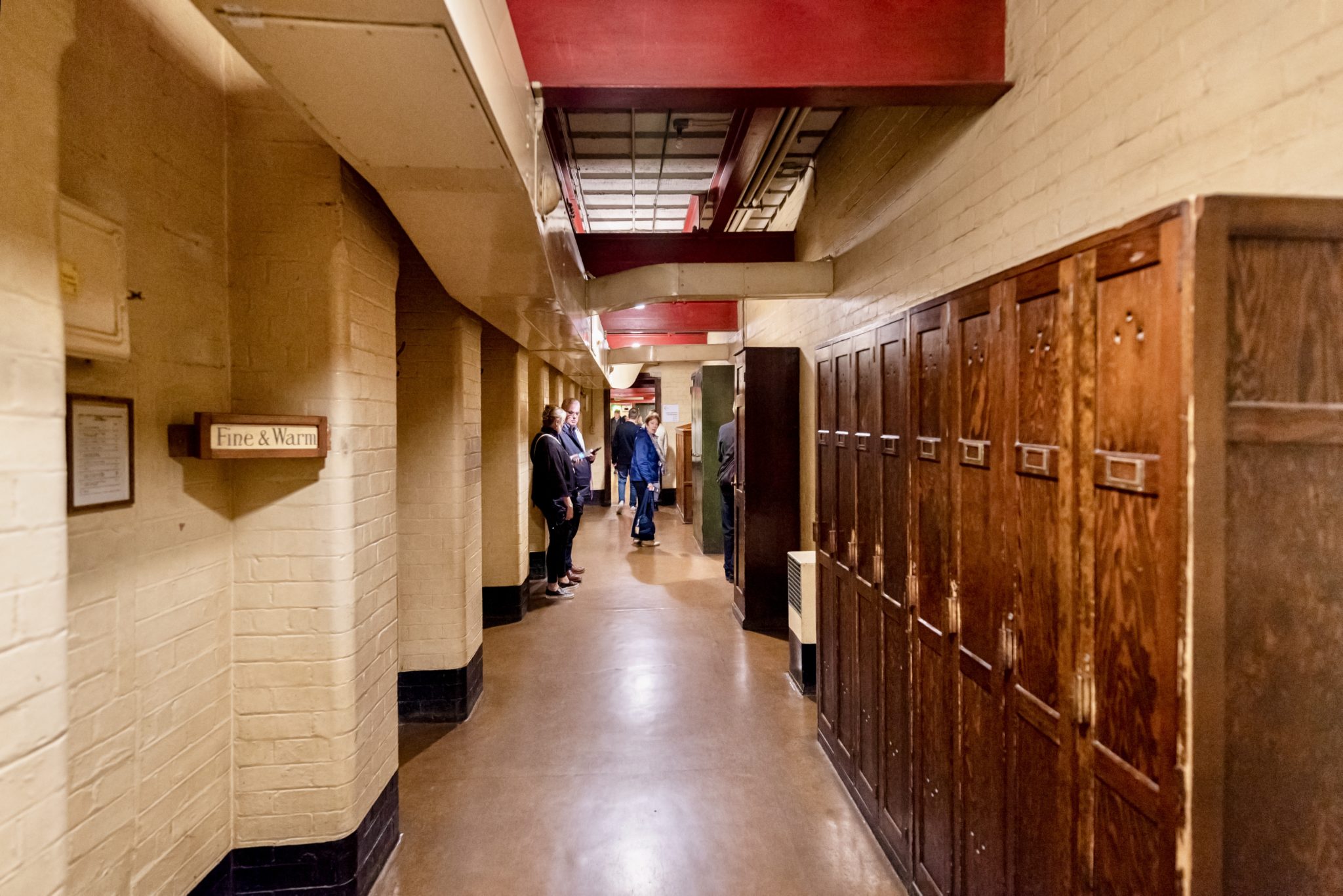 You may also want to book a guided tour of this wonderful museum. There are several options. You can:
Overview of the Churchill War Rooms
The museum is divided into two sections. One part is dedicated entirely to Churchill's life and career and another is dedicated to the Cabinet War Rooms.
The war rooms were the underground bunker that housed the British command center in WWII.
Both parts of the museum are entirely underground. The Cabinet Warm Rooms are actually in the old bunker, with large portions preserved as it looked in the 1940s. They were opened in 1984.
The rooms pre-date Churchill's term as Prime Minister. But he was the first PM to use them.
They were constructed in the 1930s as a response to the soon-to-be-legitimate threat of aerial bombings. The bunker was protected by a concrete barricade. It was reinforced by V shaped cross beams like those in the bowels of a ship.
They became fully operational in September 1939, right before Britain declared war on Germany.
The consensus, however, is that the rooms wouldn't have survived a direct hit. And they didn't have to because, luckily, few high explosive bombs fell near the site. The closest left a crater in the Clive Steps.
The rooms are solemn. One can almost imagine Churchill looking around and expounding in a bellowing voice, as he did in May 1940: "This is the room from which I shall direct the war."
Churchill conducted 115 meetings from the bunker, mostly during the Blitz. England faced a desperate situation indeed.
Members of his Cabinet spent long hours in the top secret headquarters. Higher ranking officials had designated bedrooms (quite spartan) and offices.
There's a warren of tiny rooms. There were conference rooms, typist rooms, map rooms, and a kitchen where meals were prepared.
Even a secret telephone room disguised as Churchill's private bathroom. Many of the rooms have lifelike mannequins at work at desks.
Wandering through, the recording device pressed against my ear, it was hard to imagine that officers were directing a war from the claustrophobic low tech bunker.
When you think about Churchill, tucked away in a tiny disguised telephone room, having static-filled conversations with Roosevelt, it's kind of humbling.
What To See At the Churchill War Rooms
Here's my list of the highlights of the museum that you can't miss.
1. The Map Room
En route, you'll see the famous Map Room. It remains exactly as it was left on the day the lights were switched off in 1945.
The Map Room was the beating heart of the bunker. Only 46 people, dubbed the "glamour boys," were allowed access.
It was where military information and troop movements were tracked and recorded day and night. It showed the course of Germany's progress and retreat.
There, officers received the latest news. Then, the information was passed on to "plotters" who would attach pins to wall-sized maps, displaying the latest location of enemies and allies.
On the basis of this intelligence, potential courses of military action were assessed and plotted. An officer entered the Map Room "hoping for the best, but fearing the worst."
To prevent confusion, the Map Room had a "beauty chorus" of different colored telephones. White phones were connected to the armed services, red to the outside world, and green to intelligence services.
The phones didn't ring. They just lit up when a call came in.
2. The War Cabinet Room
The War Cabinet Room was the nerve center. It was where Churchill and his cabinet met, eyeball to eyeball, to fight against the Nazis while the Luftwaffe was bombing the streets of London.
Inside the room, the atmosphere was thick with smoke and heated discussion. A sign facing the seats reads: "Please understand there is no depression in this house and we are not interested in the possibilities of defeat, they do not exist."
This was where Churchill would squabble with Lord Halifax on whether to concede and broker peace. One of Churchill's great strengths was that he enjoyed the push and pull of politics.
He allowed himself "to be challenged, pushing and pushing and pushing, but being prepared to concede when his experts argued back."
Churchill's chair is recognizable with its high curved back in the center of the U-shaped table. It's placed in front of a world map, with a red communications box in front.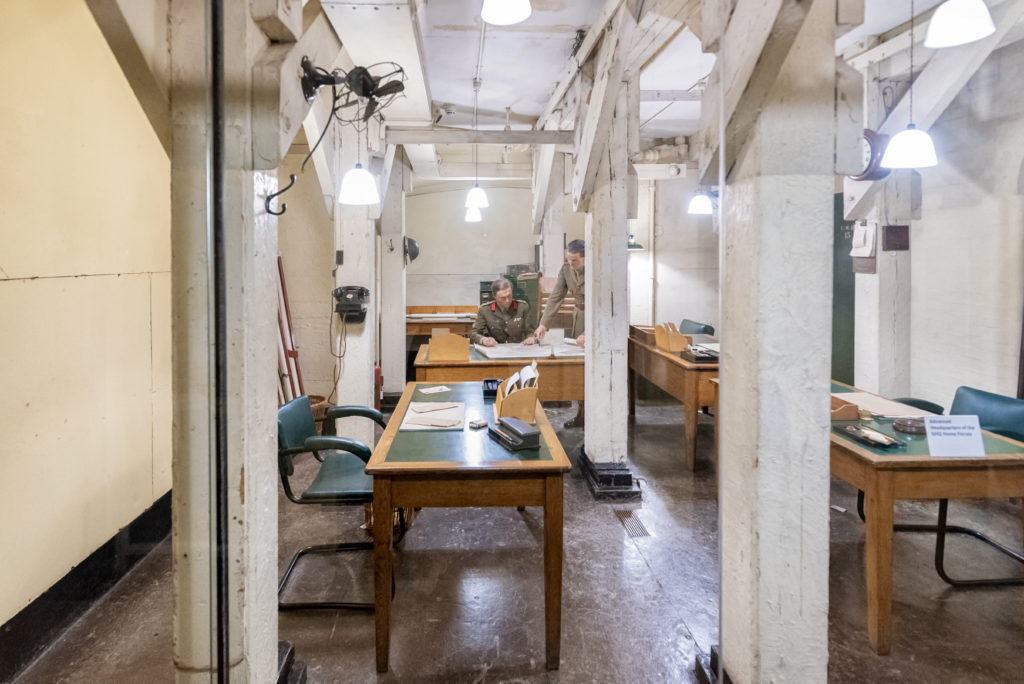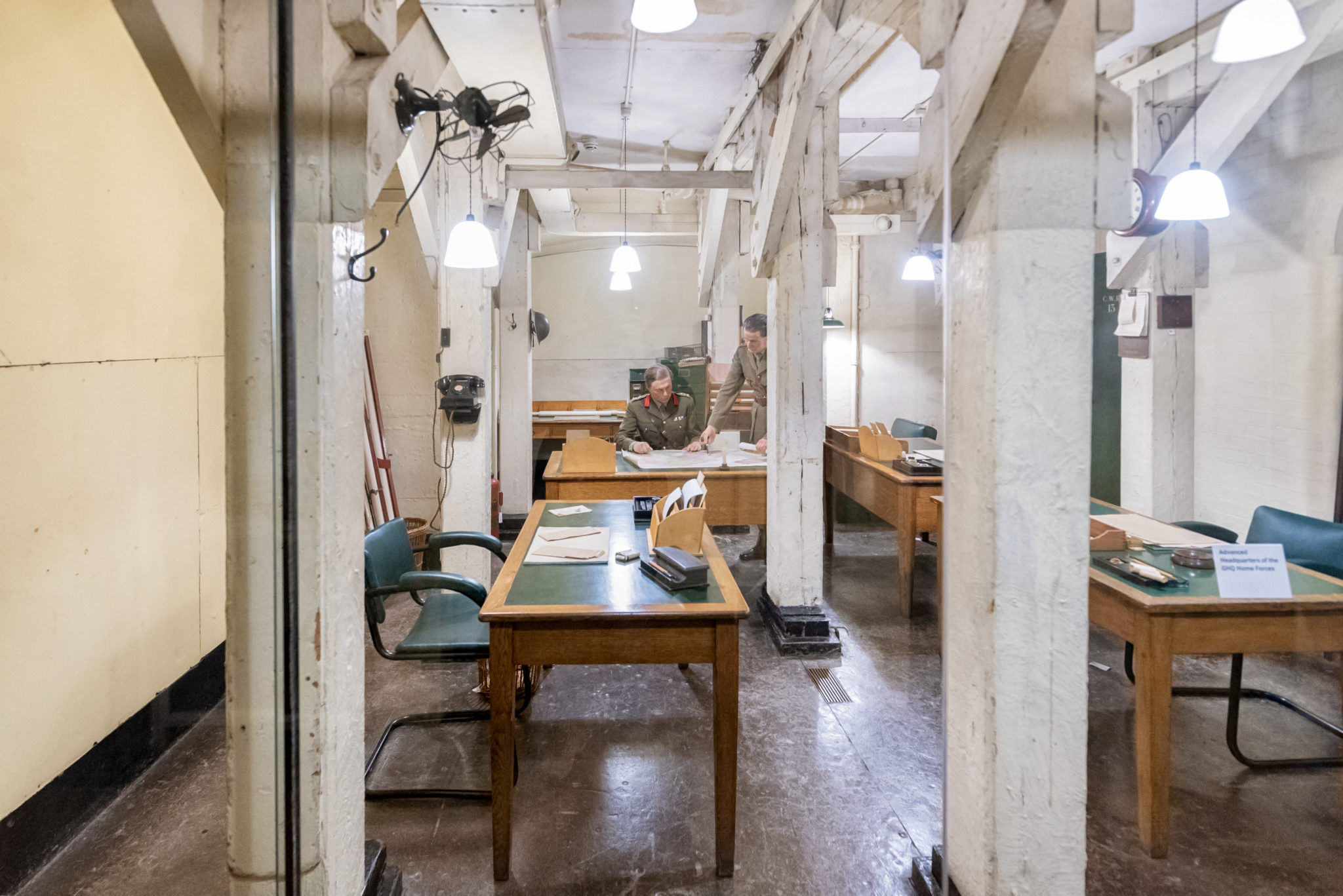 The War Cabinet Room is displayed exactly as it would have looked like before a meeting commenced. With paper and pencil in front of every seat and ashtrays ready for Churchill's legendary Romeo y Julieta No. 5 cigars.
There are also offices, meeting rooms, work stations, and bedrooms in period decoration. You can't go inside most of them. They're behind glass.
Hallways are narrow and maze-like, so only a few visitors can approach at a time.
3. Churchill's Office-Bedroom
Churchill had his own office-bedroom where both his daughter and wife sometimes slept.
It was located right next to the Map Room. It was the only room to have carpet, befitting his station.
Churchill used it mostly for work. He hosted meetings and took his ritualistic hour long afternoon naps there.
Churchill also reputedly kept up his lifelong habit of taking two baths a day, sometimes eveinterviewing someone from his bed or bath.
4. Room 60: Broadcasting Room
Room 60 Left (the room was subdivided because of demands on space) housed the broadcasting equipment for Churchill to make stirring speeches. In one of four speeches, Churchill intoned:
"For the morning will come. Brightly it will shine on the brave and true, kindly upon all who suffer for the cause, glorious upon the tombs of heroes. Thus will shine the dawn. Vive la France!"
When you're done investigating the Cabinet War Rooms, head to the part of the museum focusing on Churchill's life, inaugurated in 2005.
It's a tad overwhelming and the layout is confusing. Plus, there's an absolute ton of information to digest. It could take a fortnight to take it all in.
5. Churchill Artifacts
The museum is split into five sections that can be viewed in any order. But the audioguide suggests sticking to a clockwise path around the exhibits.
The most pertinent of the five sections is set between 1940-45, which outlines Churchill's time as Prime Minister.
The other sections cover: his childhood (1874-1900); his entry into politics (1900-29); his political exile (1929-39); and his life after the war (1945-65).
6. Churchill's Siren Suit
One intriguing exhibit is Churchill's "siren suit." Legend holds that Churchill noticed that bricklayers at his Chartwell Estate wore a heavy boiler suit.
Inspired by the design, Churchill asked his shirtmaker, Turnbull & Asser, for a similar garment from a suit fabric. Thrilled with his resulting "romper suit," Churchill ordered a batch of them in different fabrics and donned one whenever the sirens sounded.
It would take another blog article, or book perhaps, to summarize Churchill's life. So I won't even try now except for three sentences.
Long story short: Churchill could write and he could fight. Churchill replaced a placid Neville Chamberlain, battled against Halifax's desire for peace, and valiantly promised to "never surrender."
He thought that all humans were worms, but that he was a "glow worm," touched by divine destiny to shine brightly and be a great man. He was, despite smoking and drinking champagne his way through life and politics.
7. Audio-Visual Displays
This second part of the museum also has visual, audio, and interactive displays. You can listen to excerpts of rousing Churchill speeches.
You can hear first hand accounts of life from ordinary people and officers during WWII. Sir John Colville reports that, when Churchill became PM, they feared that he "was irresponsible — a man who would go in for wild schemes."
A highlight is a huge 15 meter digital touchscreen table that chronicles Churchill's life and the timeline of the war.
It stretches across the museum floor. By touching the screen, you can open 2, 250 documents, photos, records, letters, and film clips. You can watch footage of Churchill himself.
The Churchill War Rooms directly evoke WWII history and the riveting contribution of Churchill. Even if you don't like "war" museums, I suspect you'll find the museum plenty interesting and insightful. If you're a glow worm, and not just a worm.
Be a glow worm, like Winston.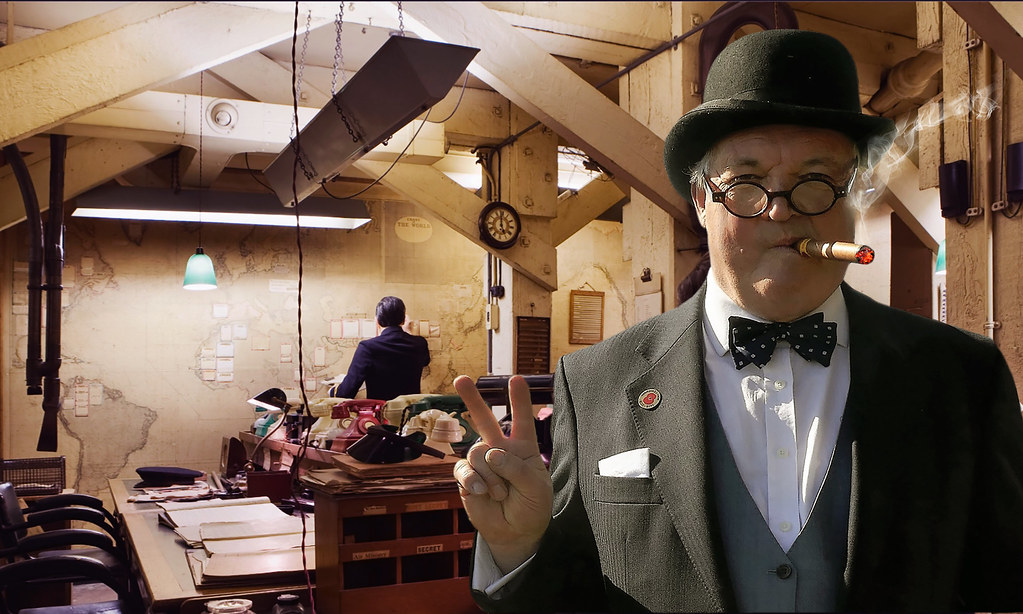 Practical Guide & Tips For The Churchill War Rooms:
Here's what you need to know to visit the Churchill War Rooms:
Address: Clive Steps, King Charles St., Westminster, London
Hours: 9:30 am to 6:00 pm, except bank holiday and Christmas. Last entry at 5:00 pm.
Entry fee: £ 30.00
Tube: Westminster or St. Jame's Park
Pro tip: Depending on your obsession with WWII, you'll probably need between 2-3 hours to visit the museum.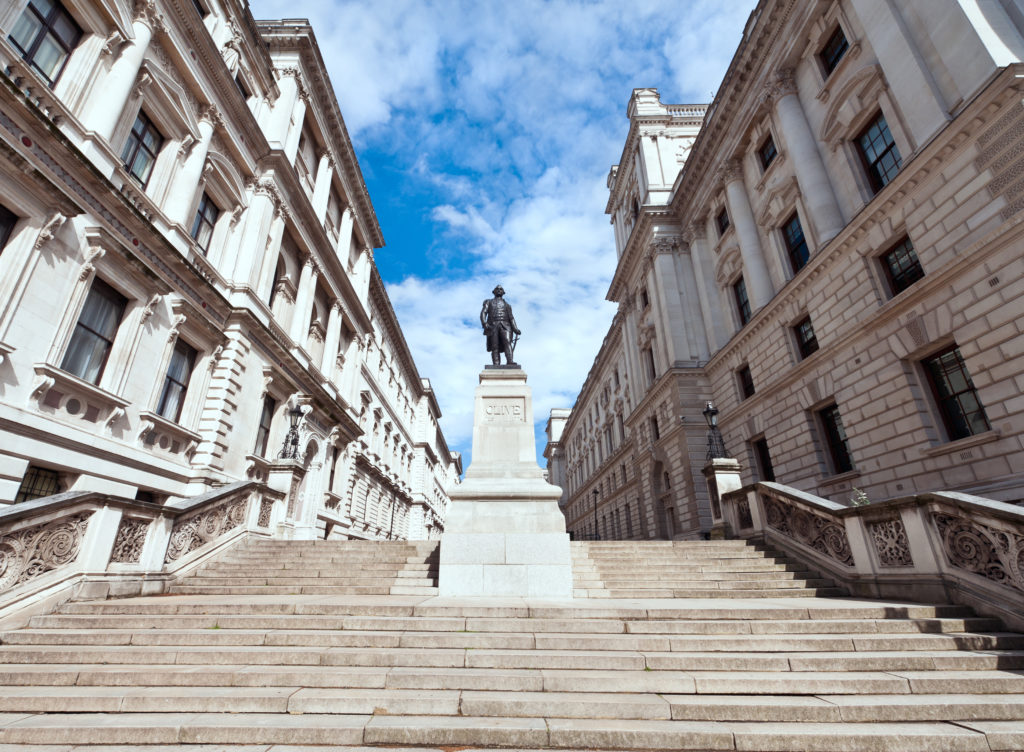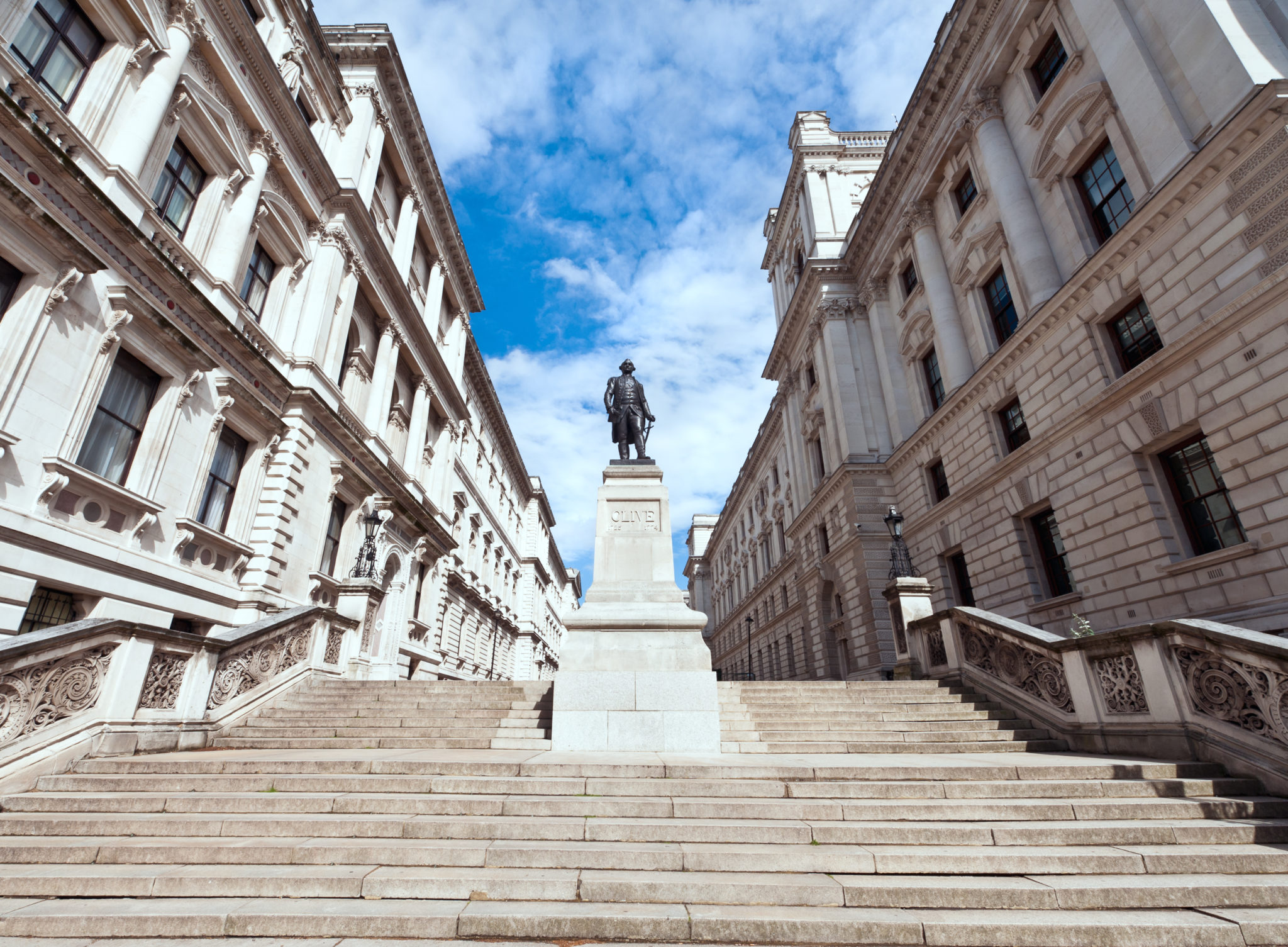 Online tickets: When purchasing an online ticket, you'll need to select a specific date and time, and arrive within 30 minutes of the time on your ticket. Stand in the "priority" queue.
The Churchill War Rooms are not included in the London Pass.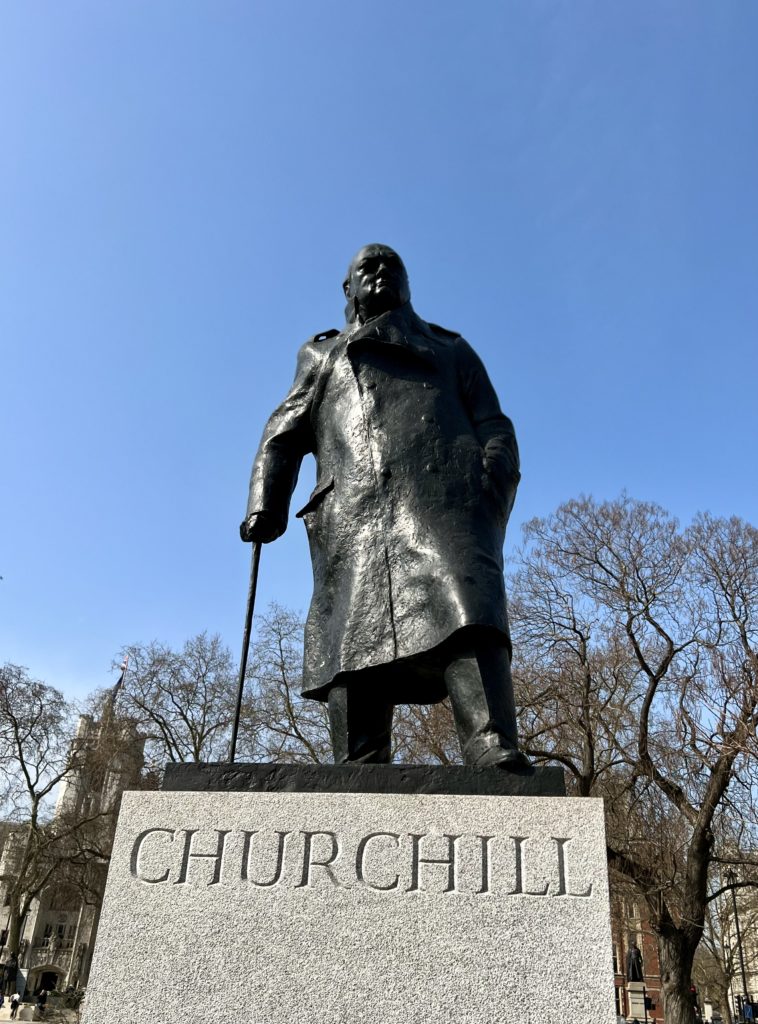 I hope you've enjoyed my guide to the visiting the Churchill War Rooms. You may enjoy these other London travel guides and resources:
If you'd like to visit the Churchill War Rooms in London, pin it for later.