Looking to plan a trip to London? Welcome to one of my favorite cities!
To ensure that you have the best experience, I've put together a step-by-step 3 day itinerary that takes you to the city's must see attractions, famous landmarks, world-class museums, and iconic neighborhoods. And don't worry, I've even included a couple of London's hidden gems as well.
London is simply iconic. The city has been the backdrop for so much great history and literature. It's a destination that appeals to all kinds of passions — whether you're a museum lover, a history buff, or a fan of royalty and architecture.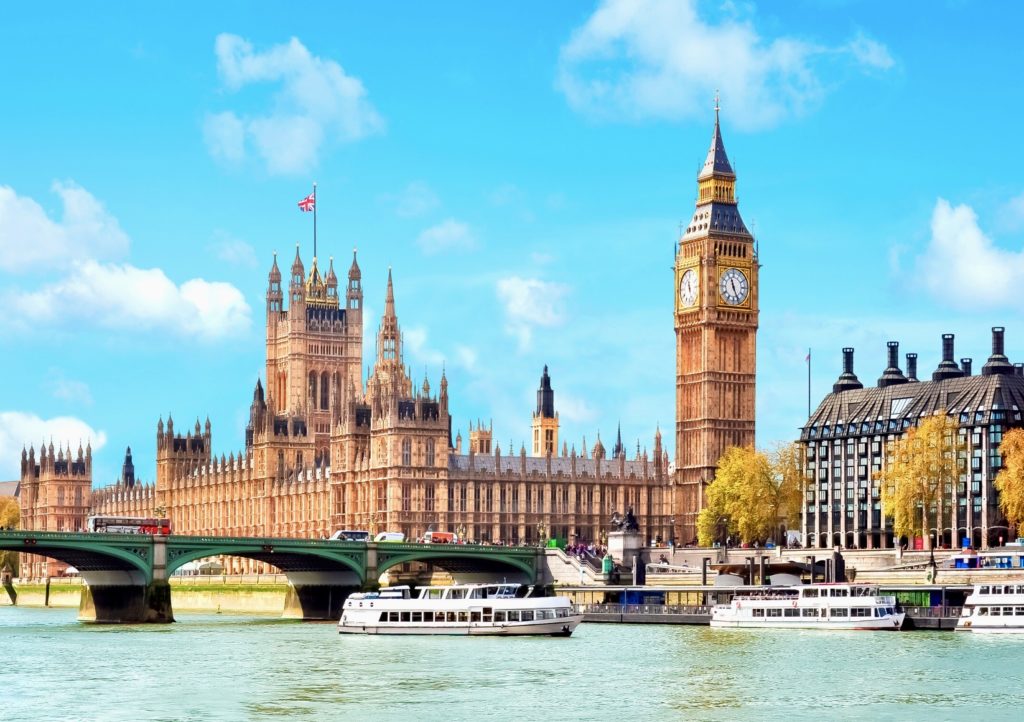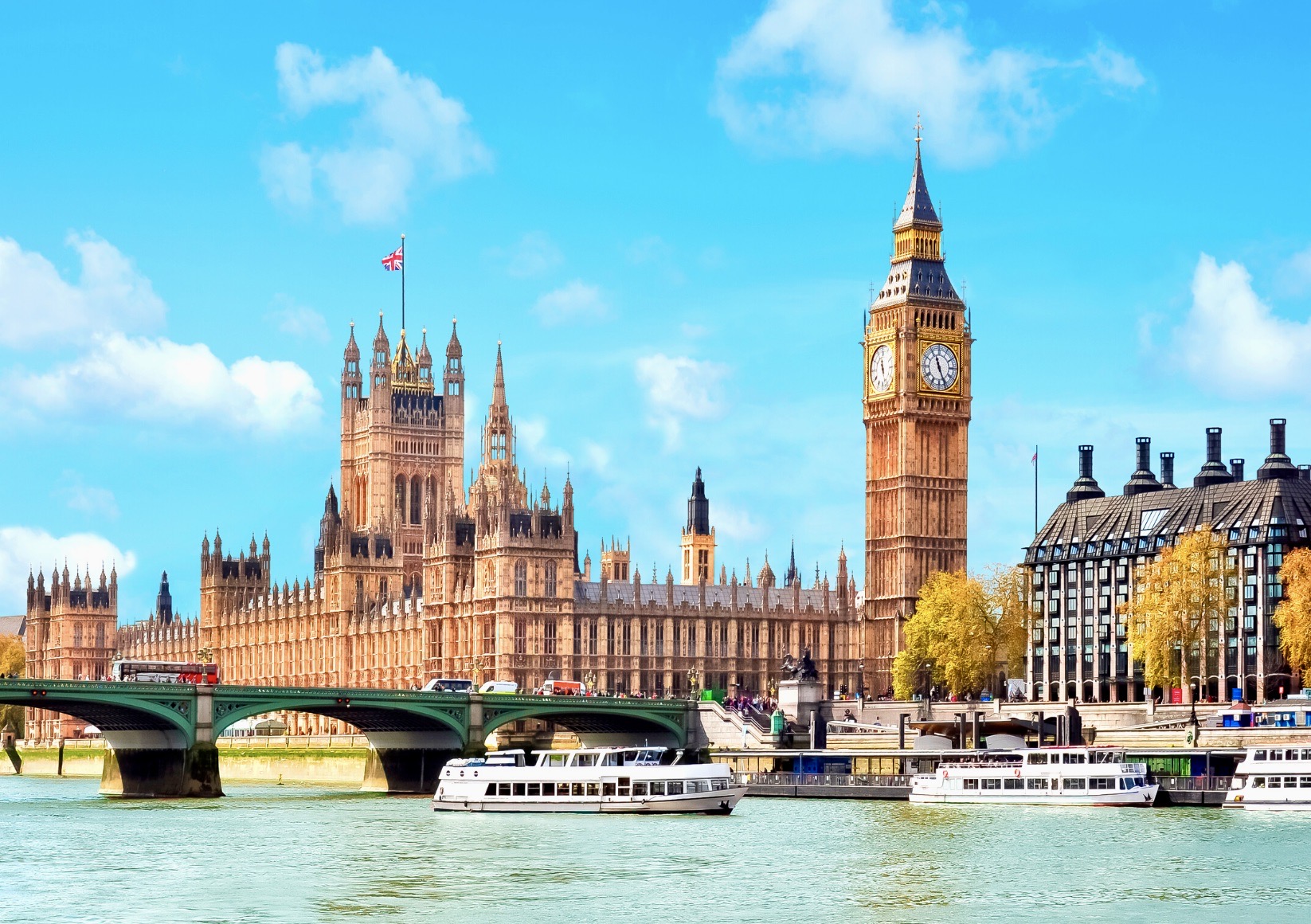 But with so many options, planning a trip to London can be a bit overwhelming, especially if you're a first-time visitor. That's why I recommend following my 3-day itinerary, which will help you see the city's highlights and make the most of your visit.
Overview Of 3 Days In London Itinerary
Here's a quick snapshot of what you'll see on each day of your 3 days in London.
Parliament Square
Westminster Abbey
Changing of Guards at Buckingham Palace
Walking tour of Westminster
Covent Garden for lunch
Trafalgar Square
National Gallery of Art
Show in the West End
St. Paul's Cathedral
Millennium Bridge
Tate Modern or Globe Theater
Borough Market for lunch
Southwark Cathedral
Tower Bridge
Tower of London
Views at Garden at 120, Sky Garden, or Shard
Bermondsy Street for dinner
British Museum and British Library
Wallace Collection and Soho
Mayfair
Hyde Park
Victoria & Albert Museum
Kensington Palace
Dinner in West End neighborhood
3 Days In London Itinerary
As with all of my suggested itineraries, I recommend that you use this 3 days in London itinerary as a guide. You can tailor it to suit your individual interests, needs, and pace of travel.
Day 1 of 3 Days in London AM
Begin your 3 days in London in Wesminster, the heart of London. The City of Westminster is actually its own city within London.
1. Parliament Square
Start with an early stroll in Parliament Square.
You'll want to be there around 8:30 am or so to check it out. You next destination, Westminster Cathedral opens at 9:30, and you'll need to get in line at least 15 minutes early.
Parliament Square is flanked with 12 statues of famous historical figures (sadly, only one is a woman).
I particularly love the one of Winston Churchill, one of the UK's most famous and beloved citizens.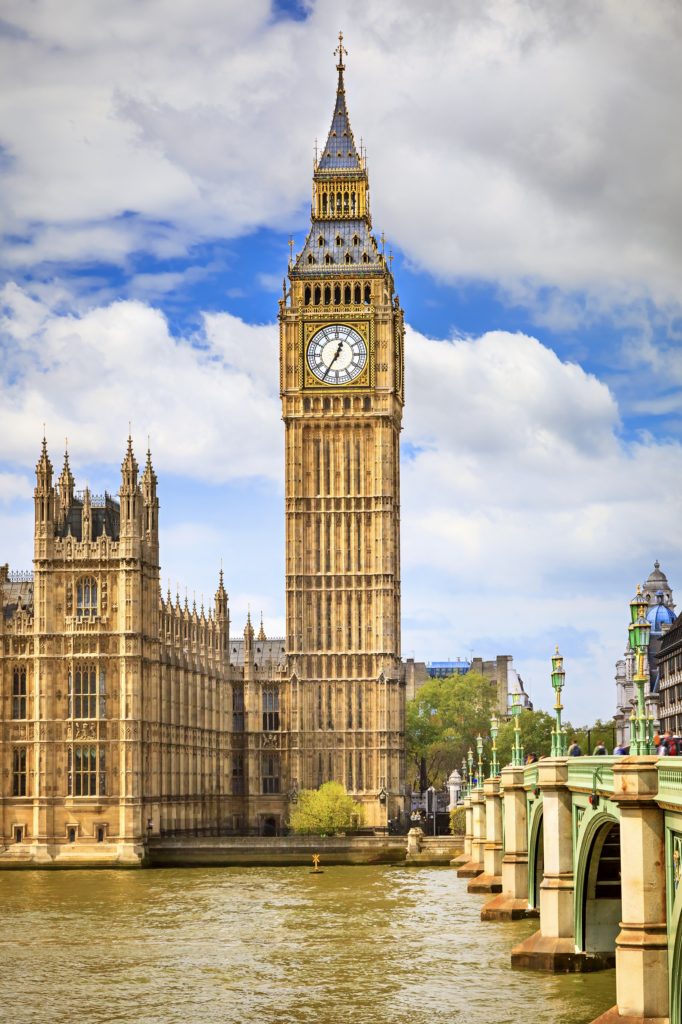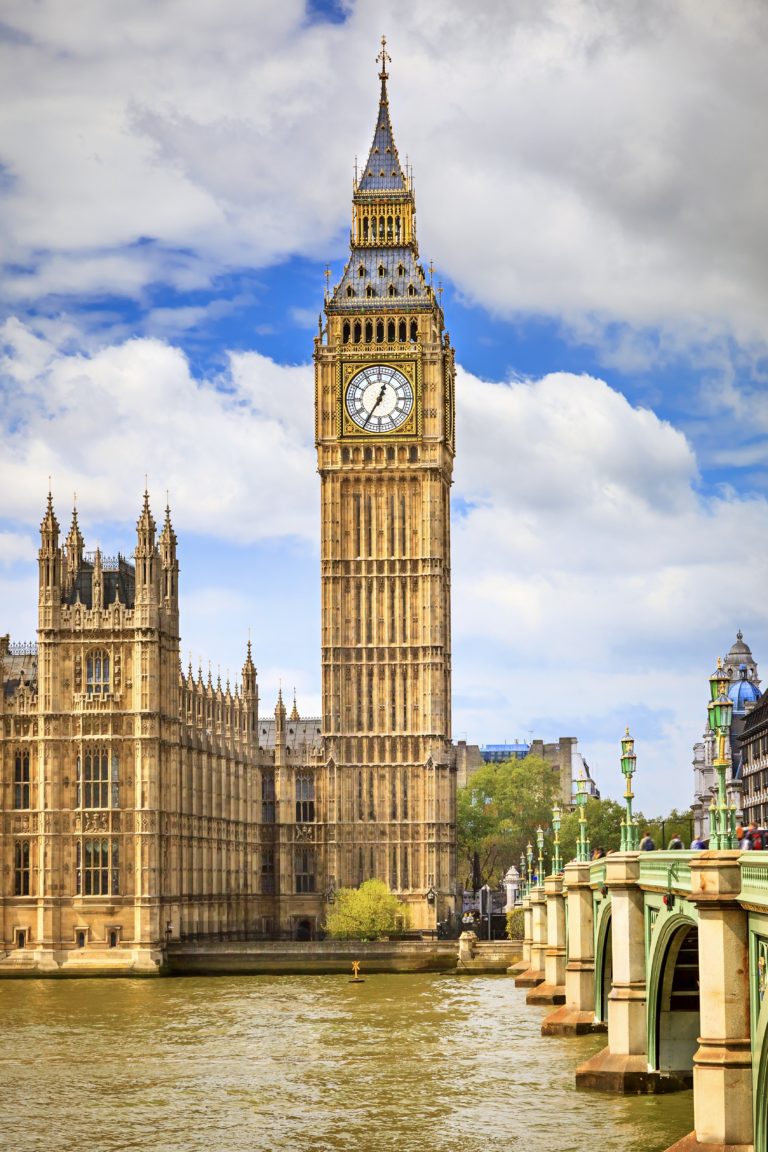 From the square, you'll have views of Westminster's iconic UNESCO landmarks — Big Ben, the Palace of Westminster, and Westminster Abbey.
The renovations of Big Ben are finally complete and it literally gleams. Now the side of the palace not facing the Thames is under scaffolding.
The palace is probably best know for its famous Big Ben bell, which sits within the golden Elizabeth Tower.
Although perhaps not a priority stop with only 3 days in London, the public can tour the Houses of Parliament on certain dates. Or, you can book a guided tour of Parliament + Westminster Abbey.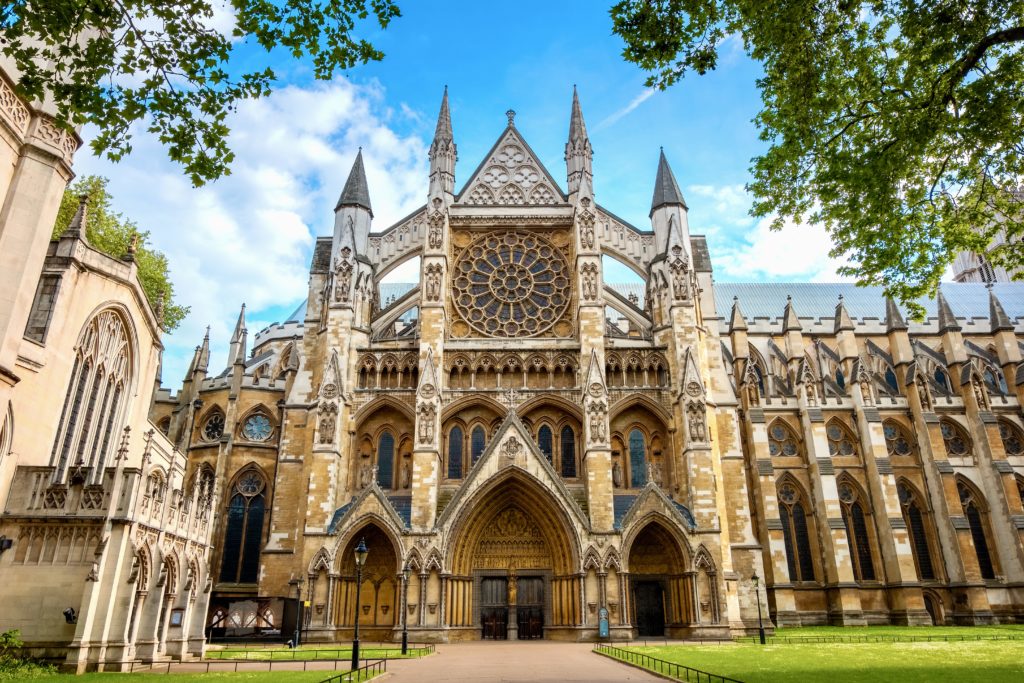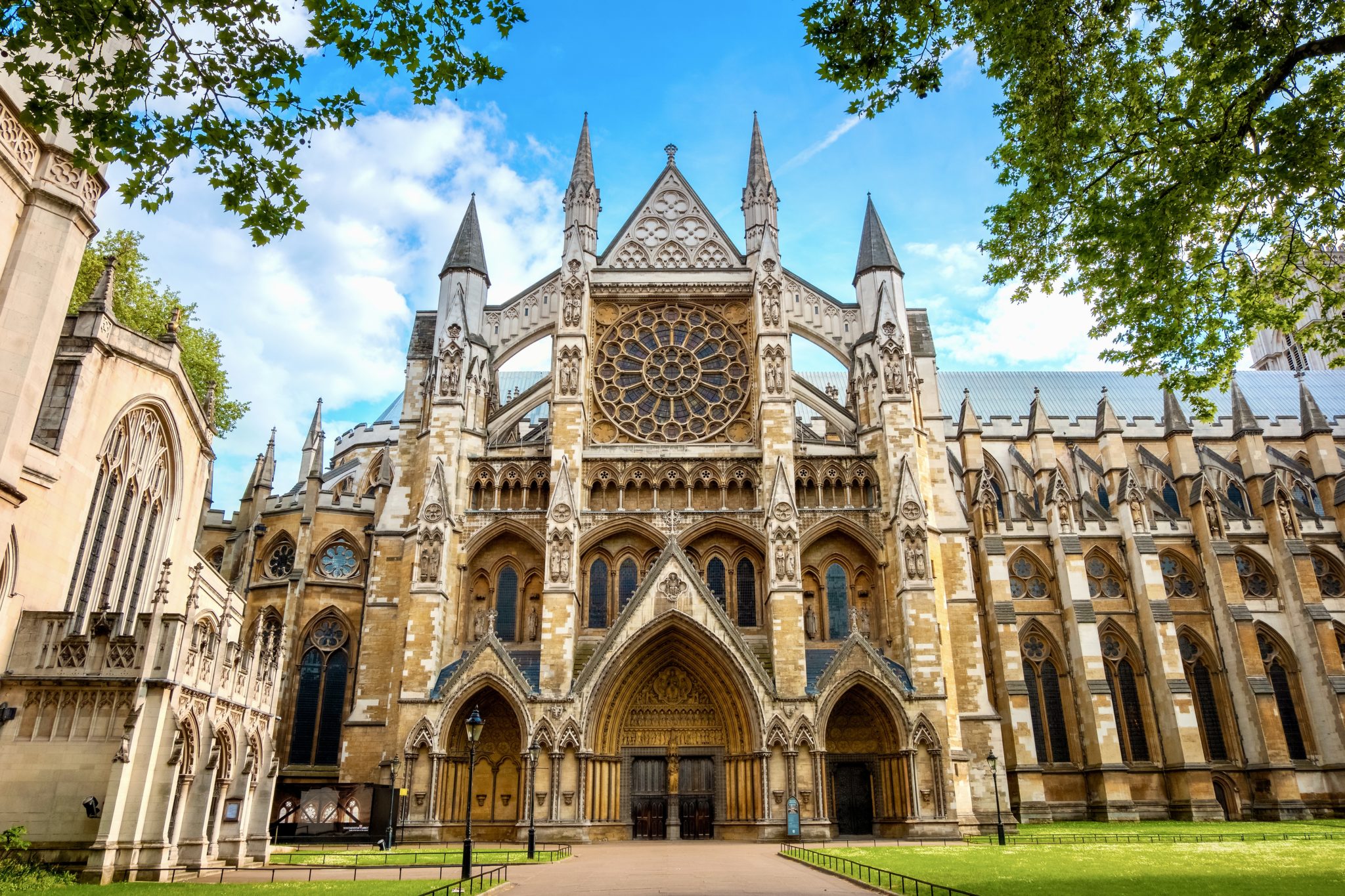 2. Westminster Abbey
After a look around, head over to Westminster Abbey. It's an iconic landmark that is an absolute must-visit attraction with 3 days in London.
Westminster is the most historic church in the English-speaking world, having hosted every coronation from William the Conqueror to Elizabeth II, and 16 royal weddings.
Additionally, it serves as the final resting place for many royals and notables, including Elizabeth I and Mary, two feuding Tudor siblings.
The most beautiful part of the Abbey is the spectacular Henry VII Chapel located in the eastern end. After its debut, the chapel was grandiosely nicknamed a "wonder of the world."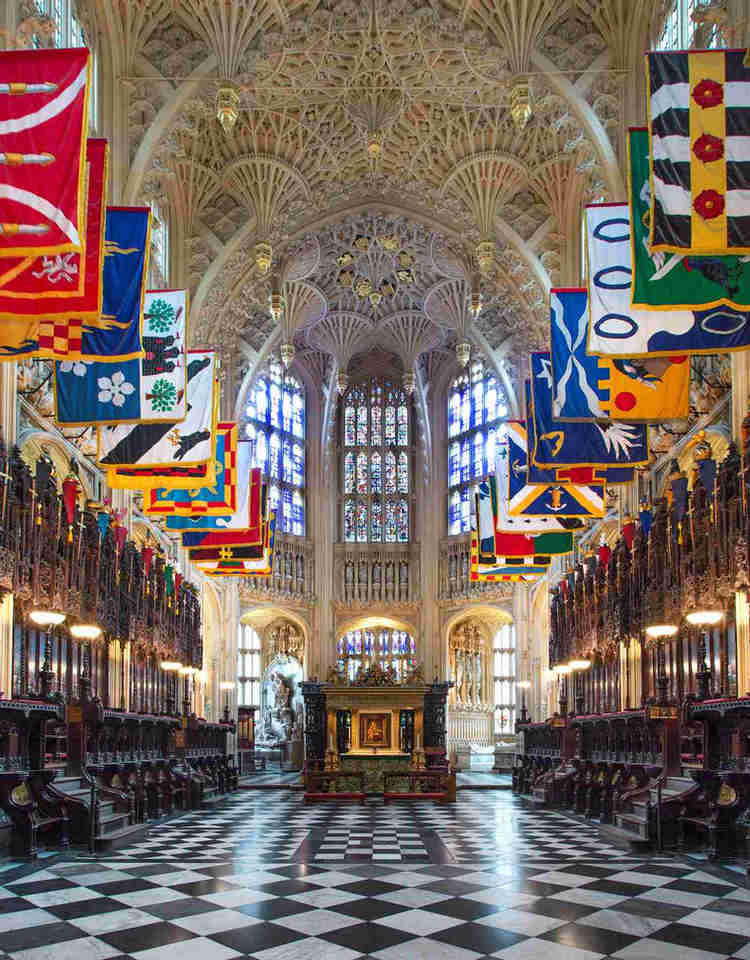 It was built by England's first Tudor monarch, Henry VII, who defeated the York king, Richard III, in the Battle of Bosworth and seized control of England. The chapel features a truly breathtaking ceiling, as well as the tomb of Henry VII and his wife Elizabeth of York.
To make the most of your self-guided visit, an audio guide is included in your ticket. For a fee of 5 pounds, you can also head upstairs to the Queen's Diamond Jubilee Galleries in the Weston Tower. From the top, you can enjoy great views down over the nave and see the hidden treasures of the abbey.
Here's my complete guide to Westminster Abbey. Click here to pre-book a ticket to Westminster Abbey. You can also take a 2 hour private guided tour of the abbey.
3. Changing of the Guard, Walking Tour, or Churchill War Rooms
After you visit the abbey, there are three good options before lunchtime.
You can: (1) head west to Buckingham Palace to watch the changing of the guards at 11:00 am; (2) take a Westminster walking tour; or (3) visit the Churchill War Rooms. You'll have to choose one because there's just so much to do with only 3 days in London.
Option 1: Changing of the Guard
At 11:00 am, you can marvel at the traditional Changing of the Guard performance. It involves meticulously dressed soldiers marching to the rhythm of military drums.
You can book a guided tour if you want to learn about the history of the tradition. If visiting the palace is a priority to you, click here to book a ticket to the state rooms.
Option 2: Walking Tour of Westminster
After visiting the abbey, perhaps you want to take a walking tour of the Westminster area to see the highlights. There are plenty of options.
Some tours combine attractions and this may be a more efficient way to visit them.
This tour give you a private walking tour of historic Westminster. This tour offers a 4 hour Westminster walking tour + abbey tour.
You can book a Churchill walking tour that includes the museum or a walking tour of Westminster that includes the museum. You can also combine the museum with London's WWII sites on this guided tour.
Option 3: Churchill War Rooms
The third option is for history buffs. The Churchill War Rooms is a fantastic museum. It's the labyrinthian underground bunker where Churchill waged war underground.
It's where Churchill's inimitable voice was broadcast to the public, as German planes rained down bombs.
The exhibits are immersive and expansive. You can hear excerpts of rousing Churchill speeches and first hand accounts of life during WWII.
A highlight is a huge 15 meter touchscreen table that chronicles Churchill's life and the timeline of the war.
Here's my complete guide to the Churchill War Rooms.
4. Covent Garden
Next up, head to Covent Garden for a stroll and lunch.
Covent Garden has been a popular London neighborhood since the 17th century. It's a mix of tony restaurants, cocktail lounges, boutique souvenir stalls, and indie market halls.
If it's your first time in London, you should definitely pay a visit.
In fact, if you love markets (I know I do), you can book a 3 hour guided tour of Covent Garden, Camden, and Borough markets.
Covent Garden's main draw is Apple Market. But its must see attractions extend to the adjacent streets of Neal's Yard, Seven Dials, and Central Square (where you'll find street performers).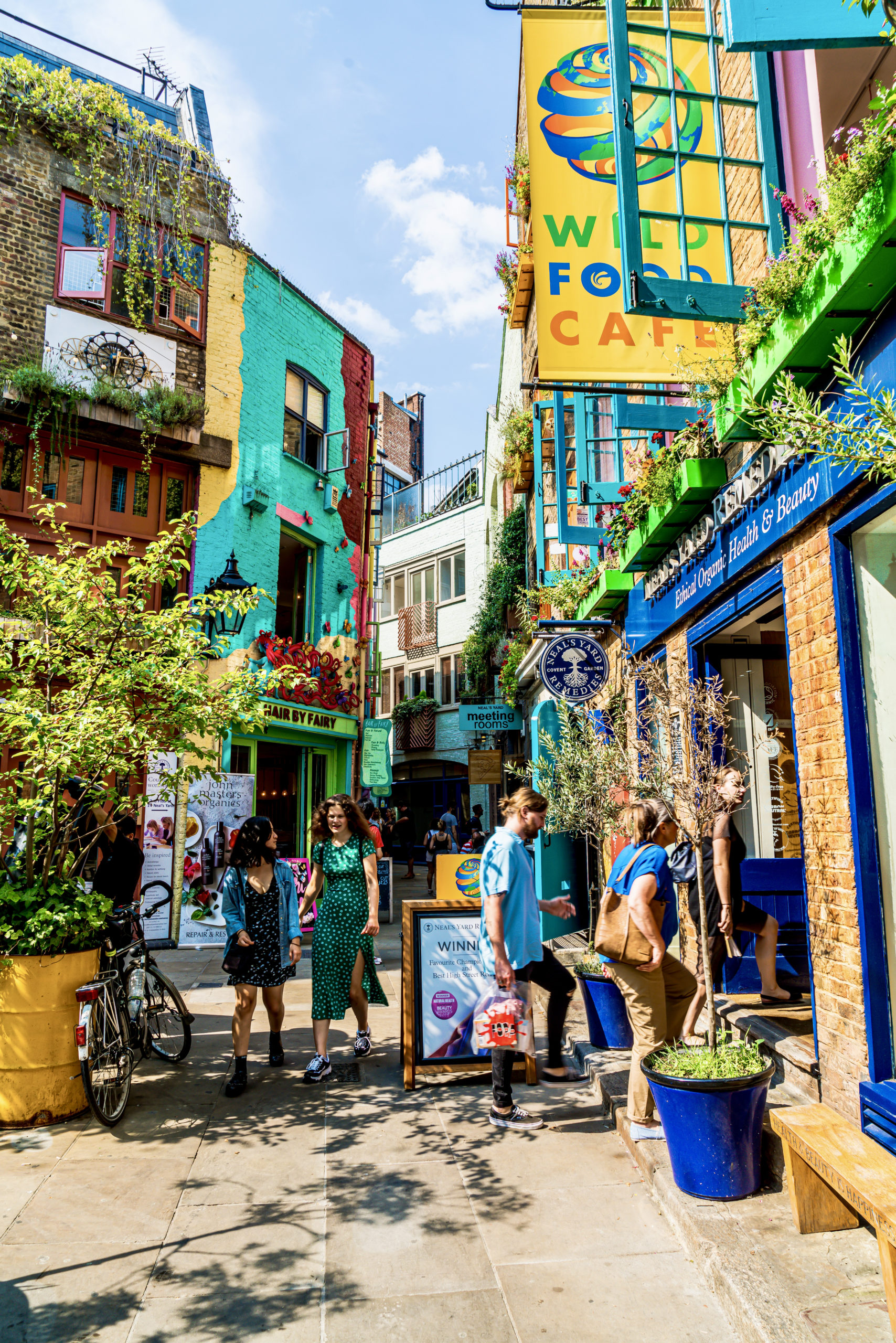 Neal's Yard is a particularly attractive space, filled with quaint shops and cafes. It's about a 10 minute walk from the market and worth the detour.
There's a great place to eat there, The Barbary, which serves Mediterranean and Middle Eastern food.
You can also have lunch at Apple Market at Frenchies, the Crusting Pipe, or Creme de la Crepe.
And there are many great eateries near the market, including Ave Mario (Italian), Petersham Nurseries (chic garden cafe), Coral Pearl (British food), or Kebab Queen (kebabs).
Covent Garden is also where you'll find London's Royal Opera House. If you passed on a West End show, you can take in a ballet here. Or, take a guided tour of the posh place.
Day 1 of 3 Days In London PM
1. Trafalgar Square
Trafalgar Square is London's central square and the very heart of London. It's towering Nelson's Column commemorates the British naval victory in the Battle of Trafalgar.
It's surrounded by a central fountain and bronze lions. As befitting its central spot, streets spoke out to the major tourist areas — Soho, Covent Garden, Parliament Square, and Buckingham Palace.
Take a look around and then head inside to visit the National Gallery of Art.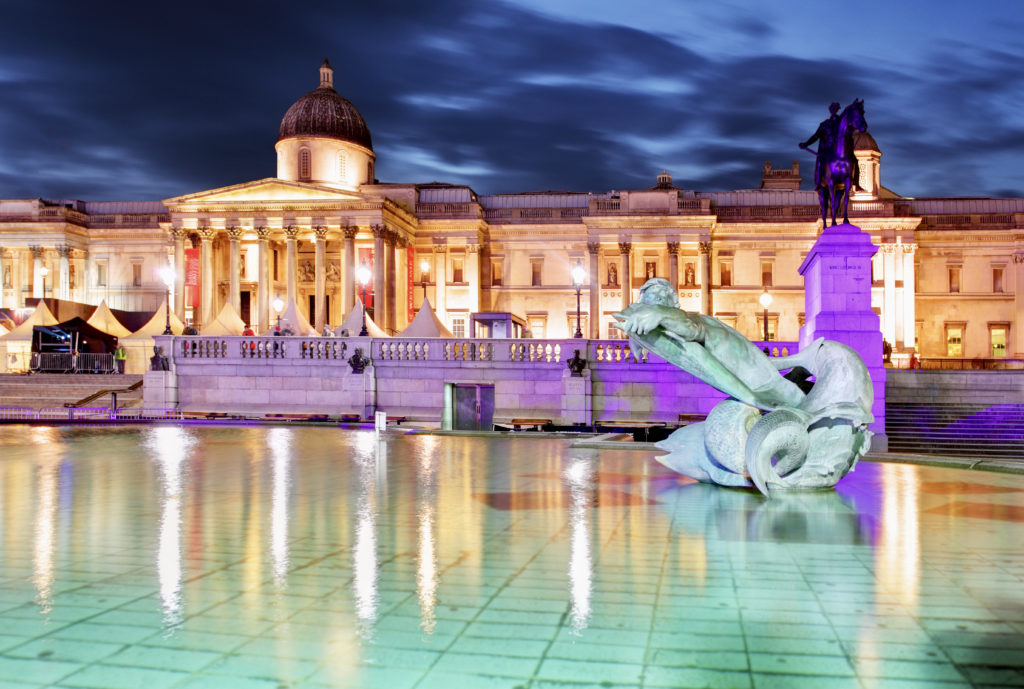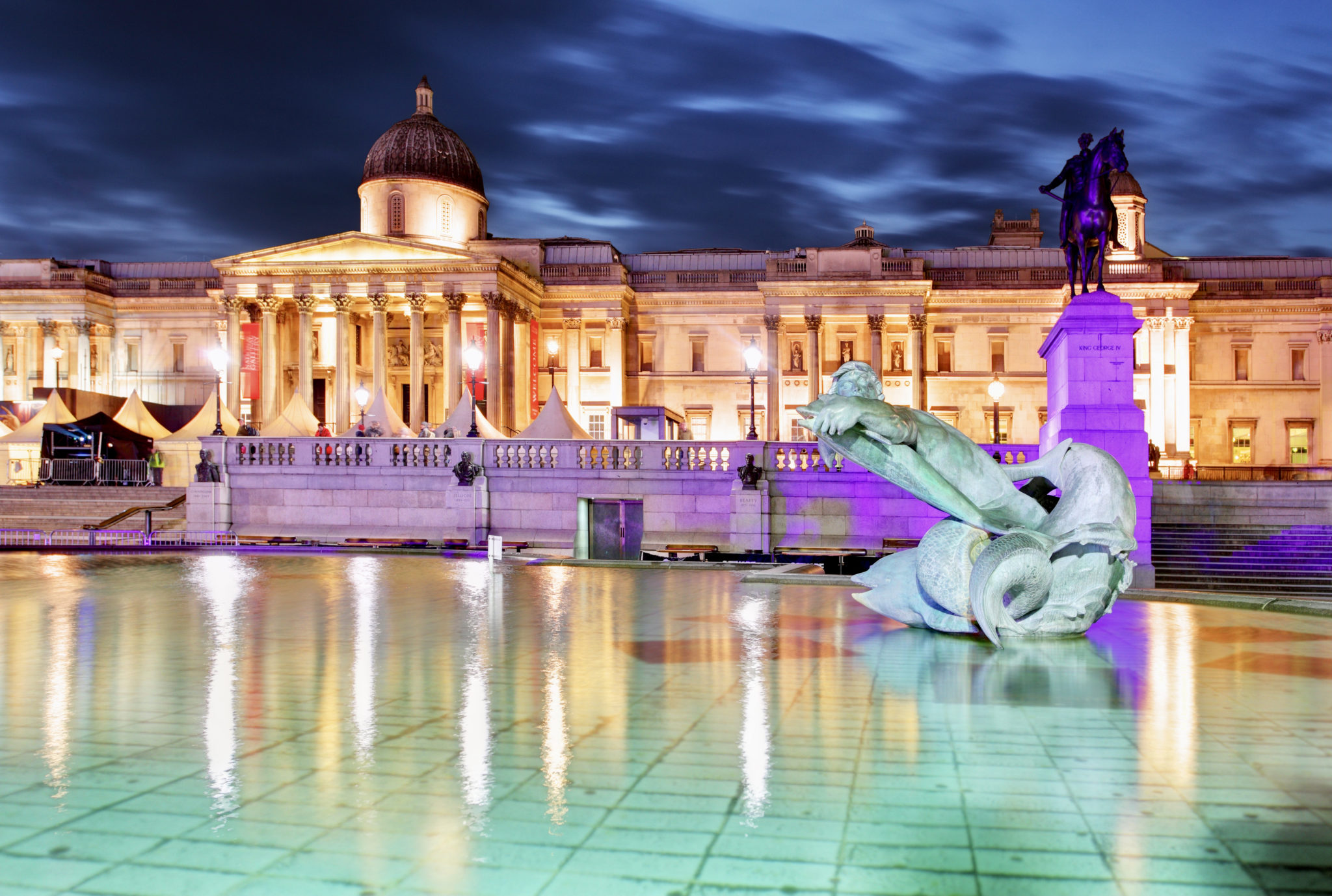 2. National Gallery of Art
The National Gallery is one of the best museums on the planet. It houses one of the richest and best collections of paintings in the world.
The collection is incredibly diverse, featuring 2,000 European paintings from the 13th to the 19th centuries.
The National Gallery has the best collection of Italian Renaissance works outside Italy.
There are also impressive holdings of works by various British, Dutch, French, Spanish, and Flemish painters. You'll find works by renowned artists like Rembrandt, Leonardo da Vinci, Michelangelo, Botticelli, J.M.W. Turner, Monet, and Van Gogh.
Here's my complete guide to visiting the National Gallery. Click here to book a guided tour of this magnificent museum.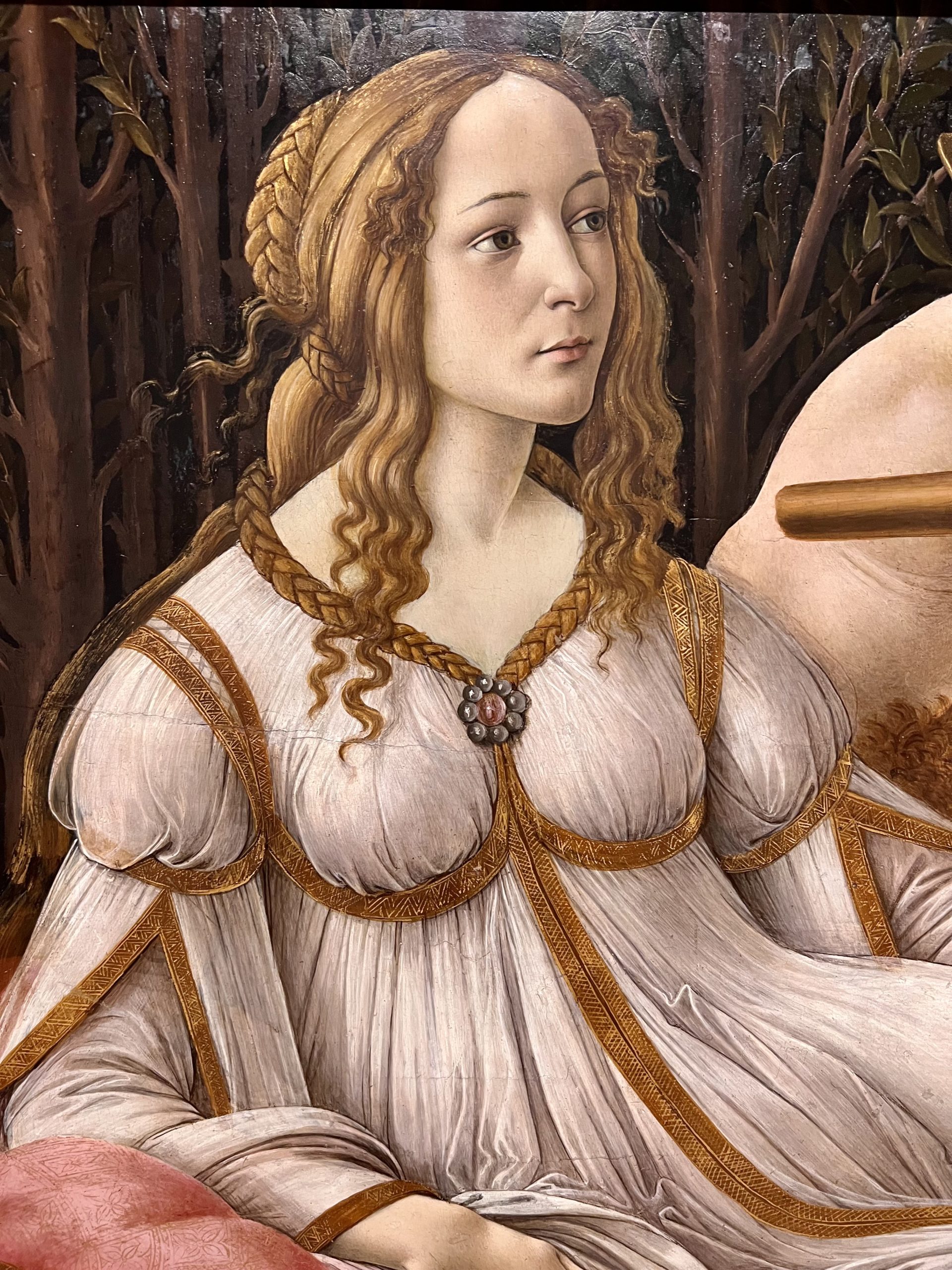 Day 1 of 3 Days In London Evening
No visit to London is complete without taking in a show in the West End, which gives Broadway a run for its money.
This area is affectionately referred to as "Theatreland." There are 40 playhouses clustered around Leicester and Picadilly Squares.
Recently, I've seen The Phantom of the Opera, Les Miserables, Wicked, and Book of Mormon there. Just last week, I scored a coveted ticket to the critically acclaimed To Kill A Mockingbird and it was fabulous.
You can buy tickets online in advance. You can also take your chances at TKTS ticket booth in Leicester Square, which sells daily discounted tickets.
If you love show biz tales, you can even book a 2 hour guided musical theater tour.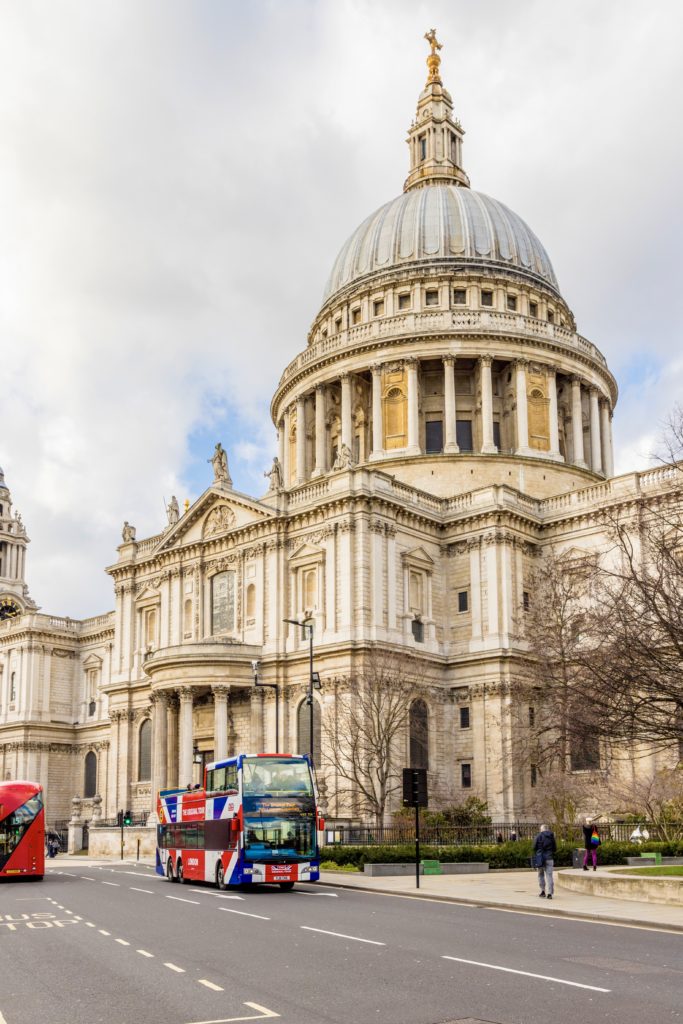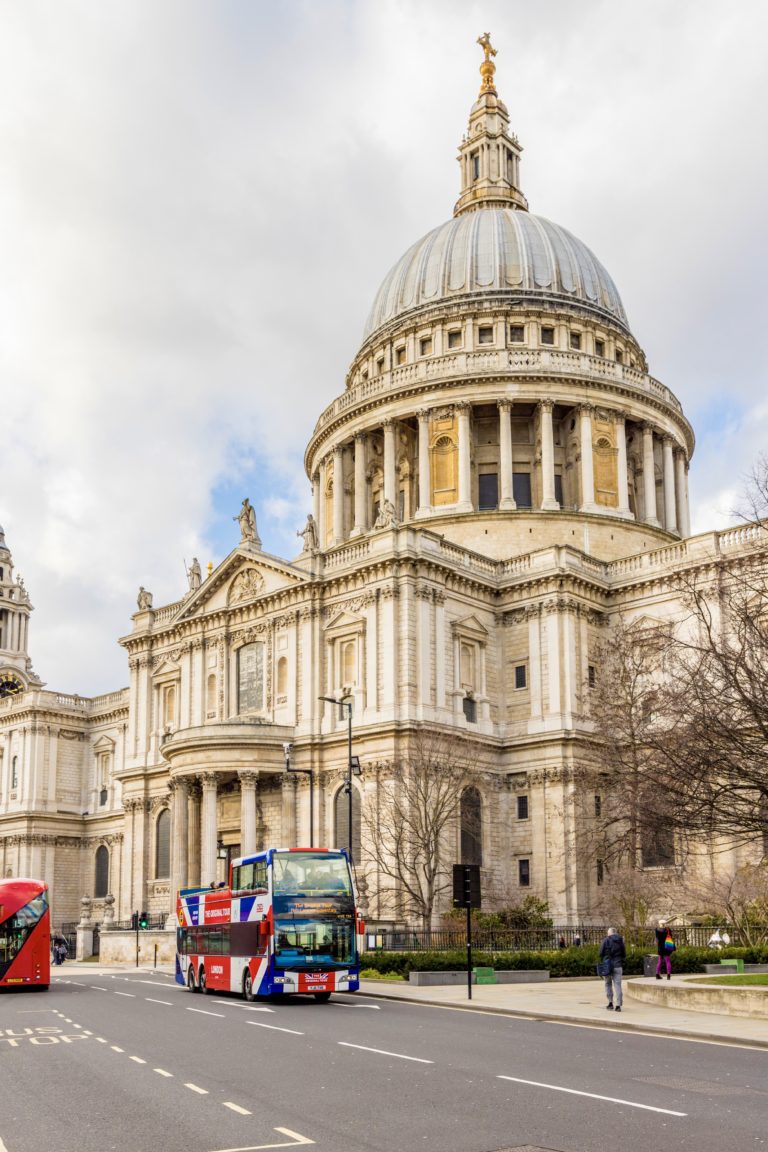 Day 2 Of 3 Days In London AM
1. St. Paul's Cathedral
On day 2, you'll begin at one of London's most iconic landmarks, St Paul's Cathedral.
St. Paul's Cathedral is the largest and most famous of London's many churches. It's the seat of the Bishop of London and parish church of the British Commonwealth.
The church has a colorful history. It's been looted, burned, and destroyed.
St. Paul's was rebuilt for good in 1710 by Sir Christopher Wren and survived Nazi bombing. It's been the site of royal funerals and weddings, including that of Prince Charles and Lady Diana.
The cathedral has the scale and classicism of St. Peters Basilica in Rome. The exterior features Wren's magnificent Renaissance dome, 225 feet high.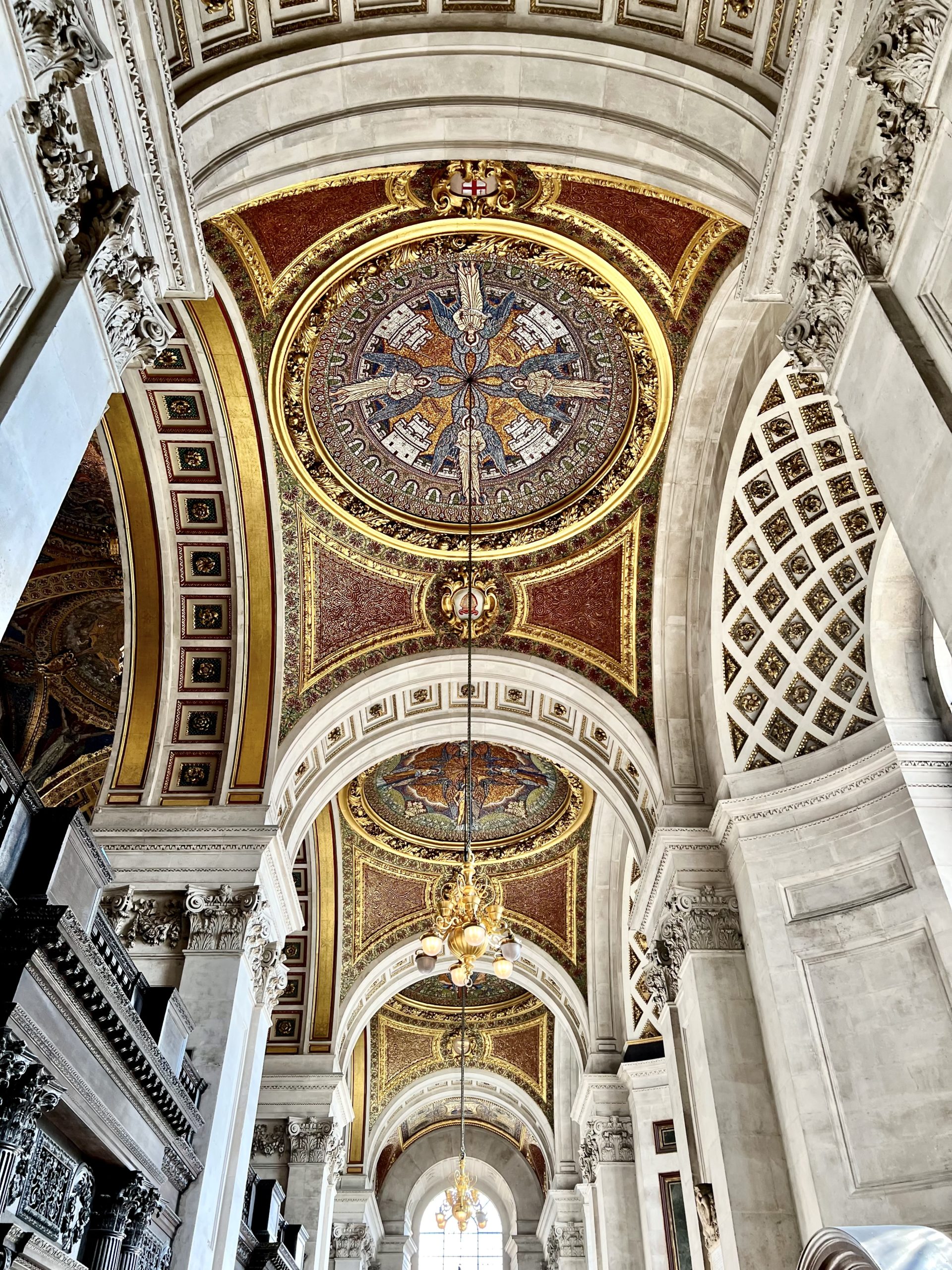 The interior is beautiful as well, especially the high altar in marble and gilded wood. There are stunning mosaics in the saucer vaults.
The cupola of the dome was painted by James Thornhill and has been restored. The guards will encourage you to lay down on the sun dial beneath it to get the best photo.
I highly recommend you climb to the top of the dome, if you're able to ascend the 528 steps. Be forewarned, it's a steep spiral climb. The passages are dimly lit and not for the faint of heart.
On your way, you can check out the famous whispering gallery (where sounds travels around the circular hall), the Stone Gallery, and the Golden Gallery.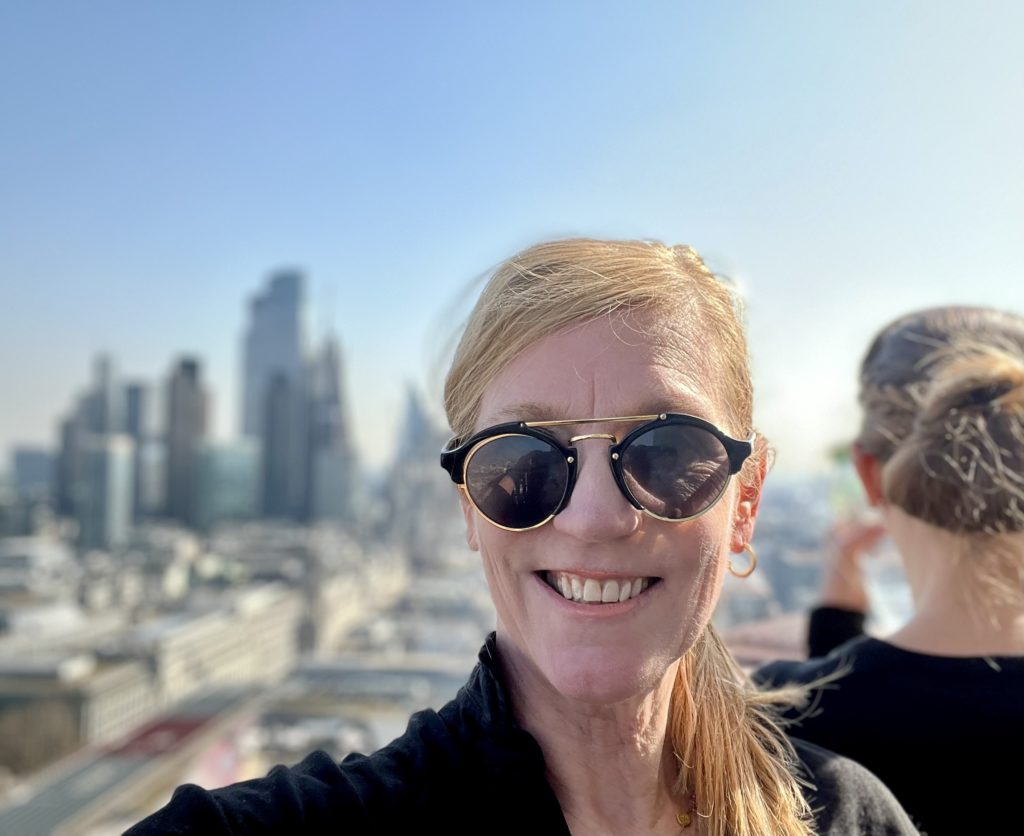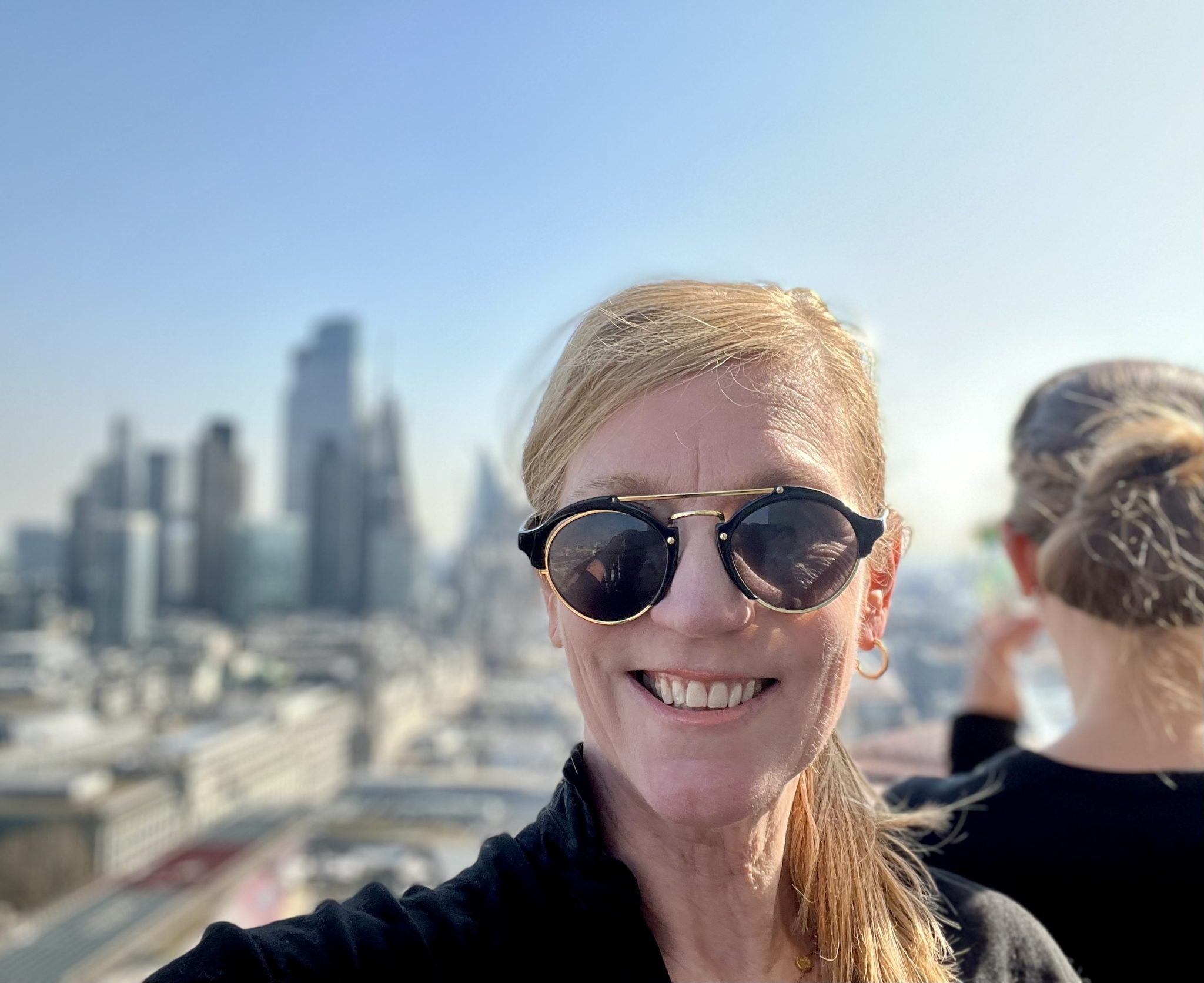 You'll have stunning views of London and can inspect the iconic dome at closer range.
Another tip is to visit the mall next to the cathedral. From the 6th floor, which you can access for free, you'll have great close up views of the dome.
Here's my complete guide to visiting St. Paul's Cathedral. Click here to purchase a skip the line ticket to St. Paul's. You can also book a 2.5 hour guided tour of St. Paul's and other London viewpoints.
2. Visit The Globe Theater or the Tate Modern
When you're done admiring the cathedral, cross the Millennium Bridge to get to your next destination on the south bank. Its a beautiful modern bridge with great views.
When you arrive, choose between visiting the Shakespeare's Globe Theater or the Tate Modern.
Option 1: Globe Theater
Fans of William Shakespeare will want to visit the Globe Theater.
It's an epicenter of English history associated with the bard. The reconstructed theater is a half-timbered and thatched roof reconstruction of the old theater, which was destroyed by fire in 1613.
It was an Elizabethan style theater in the round, hence the term "globe." Its debut play was Shakespeare's Henry V. Most of Shakespeare's tragedies were specifically written for the Globe.
There are guided tours of the Globe complex. You can tour the open air theater, the box office, and the Jacobean theater.
The theater is three levels. Back in the day, the aristocrats' seats were to the side to avoid the heat of the sun. There was no limit on attendees. Everyone crammed in tightly.
There are also 45 minute public tours that leave every 30 minutes. You may even see actors rehearsing their scenes.
Option 2: Tate Modern
Art lovers should opt to visit the Tate Modern. It's one of the world's preeminent modern art museums and one of London's most popular attractions.
The museum is home to room after room of world famous modern and contemporary art. Plus, aside from special exhibitions, it's absolutely free to visit.
Among other modern art masterpieces, you can clap your eyes on Andy Warhol's Marilyn Diptych, Marcel Duchamp's Fountain, Amadeo Modigliani's Peasant Boy, Pablo Picasso's Nude Woman in a Red Armchair, and Salvador Dali's Lobster Telephone.
Don't miss the room with Mark Rotho's luminous Seagram Murals. In the 1960s, Rothko gave nine murals to the Tate Modern, which the director called "a princely gesture."
Rothko insisted on a permanent, exclusive room for the murals. They're displayed as Rothko intended — in a dimly lit space where the viewer can absorb their meditative character. You can also see some of Rothko's Seagram Murals at the Tate Britain.
Click here to book a guided tour of the Tate Modern.
3. Southwark Cathedral
Southwark Cathedral is a little Gothic gem that dates back to 606 A.D. It's right next to Tate Modern and just 5 minutes from the Globe Theater.
You should take a few minutes to step inside because it's London's oldest Gothic structure. The original site was destroyed by fire in 1212. It was rebuilt and dates from the 13th century.
The older Norman influences can be seen in the rear facade. The Gothic influences are on the front.
Inside, there's an airy vaulted ceiling made of a sandstone colored brick. You'll see some beautiful stained glass, a monument to Shakespeare, and some quirky 15th century wooden roof capitols.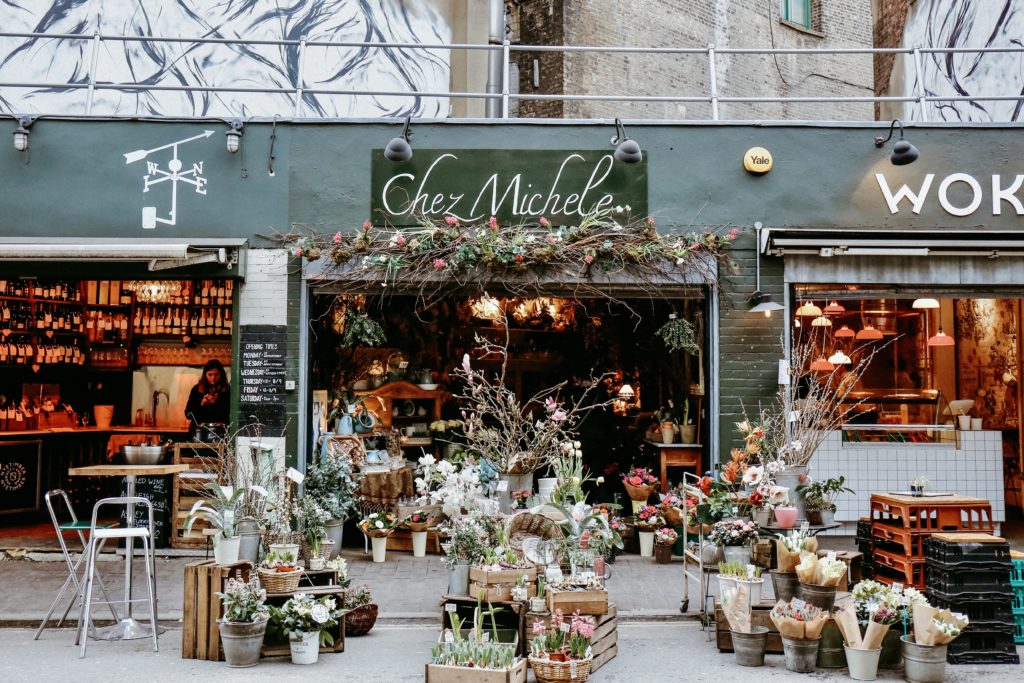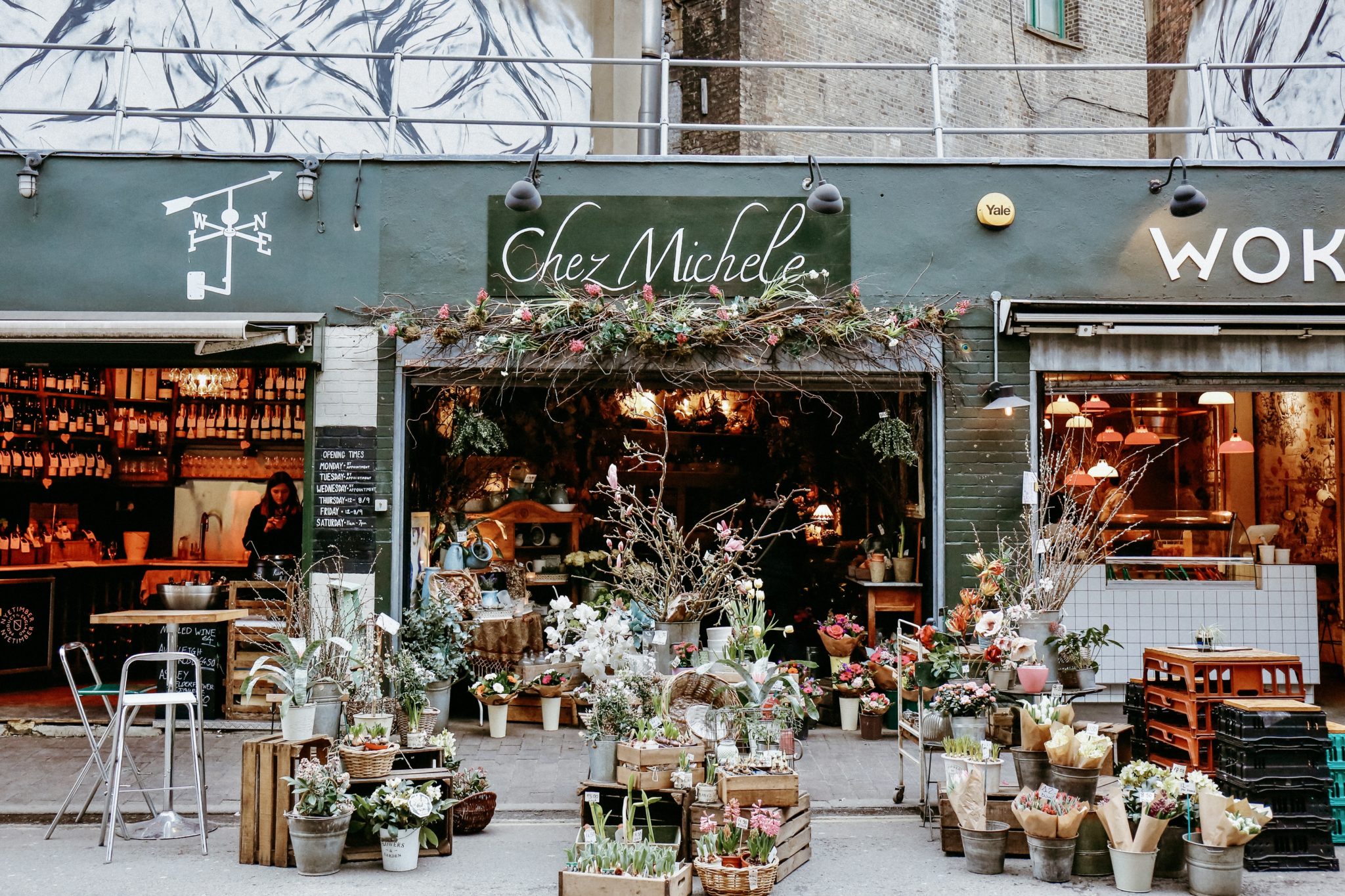 4. Borough Market
It's time for lunch. Head to Borough Market just 3 minutes away from Southwark.
The pretty market is London's ultimate foodie destination, dating back to the 12th century.
There's not much seating. You can shop for your own groceries. You'll find high quality ingredients and everything from baked goods to condiments to seafood.
Or, choose from some of the best food and drinks in the city for lunch. There's a wide variety of ethnic food and other tasty options from 100 food stalls.
I have sampled the curries and wild mushroom risotto. You can also find hot pies at Mrs. King's Pork.
You can book a guided food tour that includes Borough Market.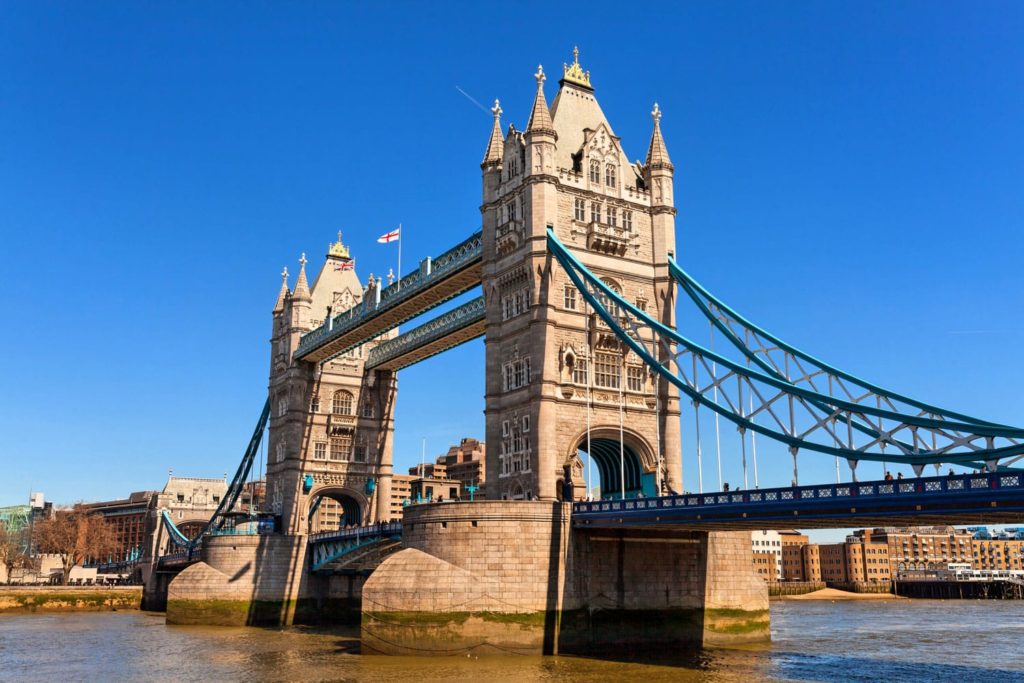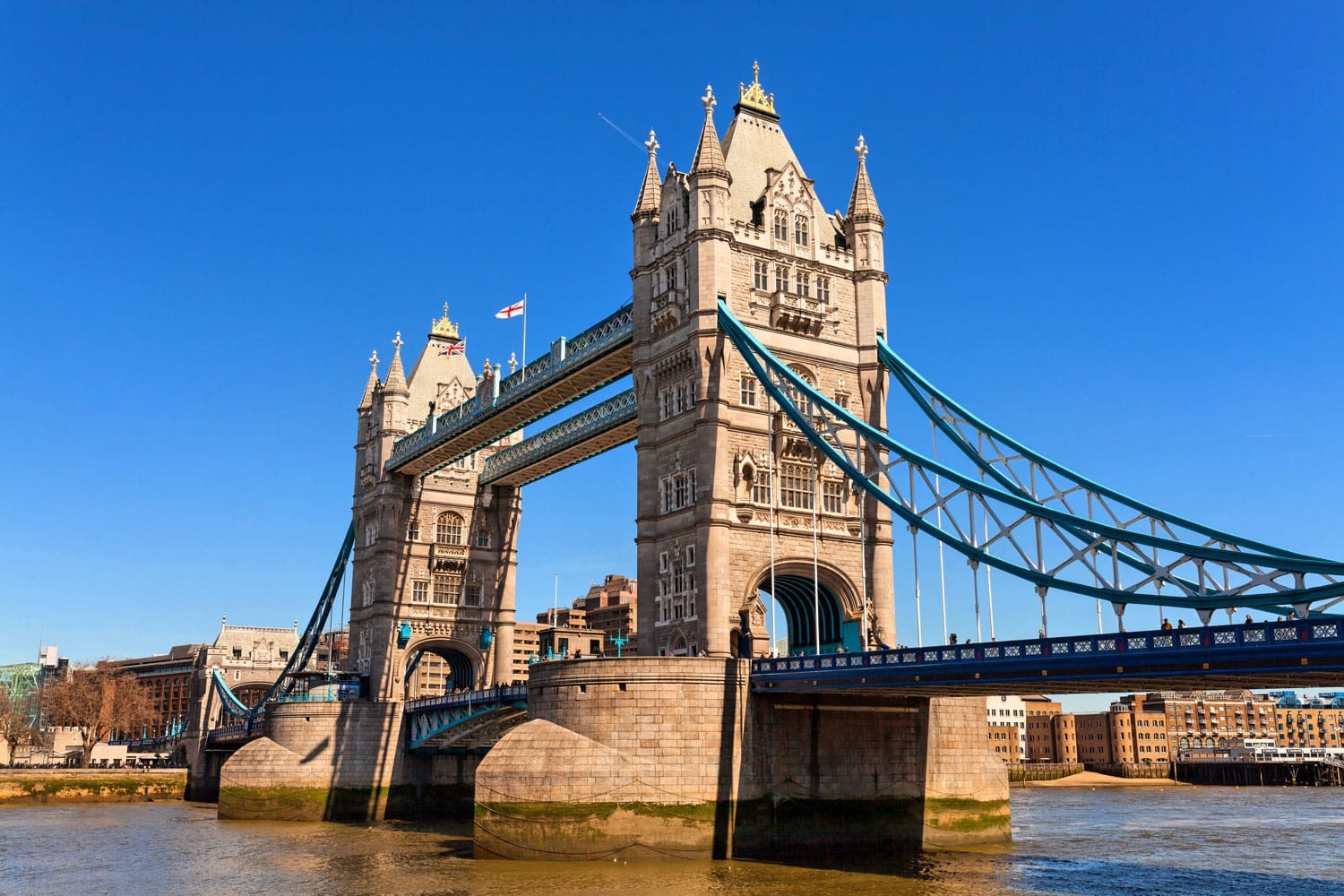 5. Tower Bridge
After lunch, make your way to the Tower Bridge.
It's one of London's most defining landmarks. Built between 1886-94 during the reign of Queen Victoria, the bridge was designed to mimic the architectural style of the Tower of London.
You can walk across the bridge. Or purchase a ticket to cross the upper levels.
On a self-guided tour, you'll learn about the history of Tower Bridge and the Victorian engineering feats that made it possible.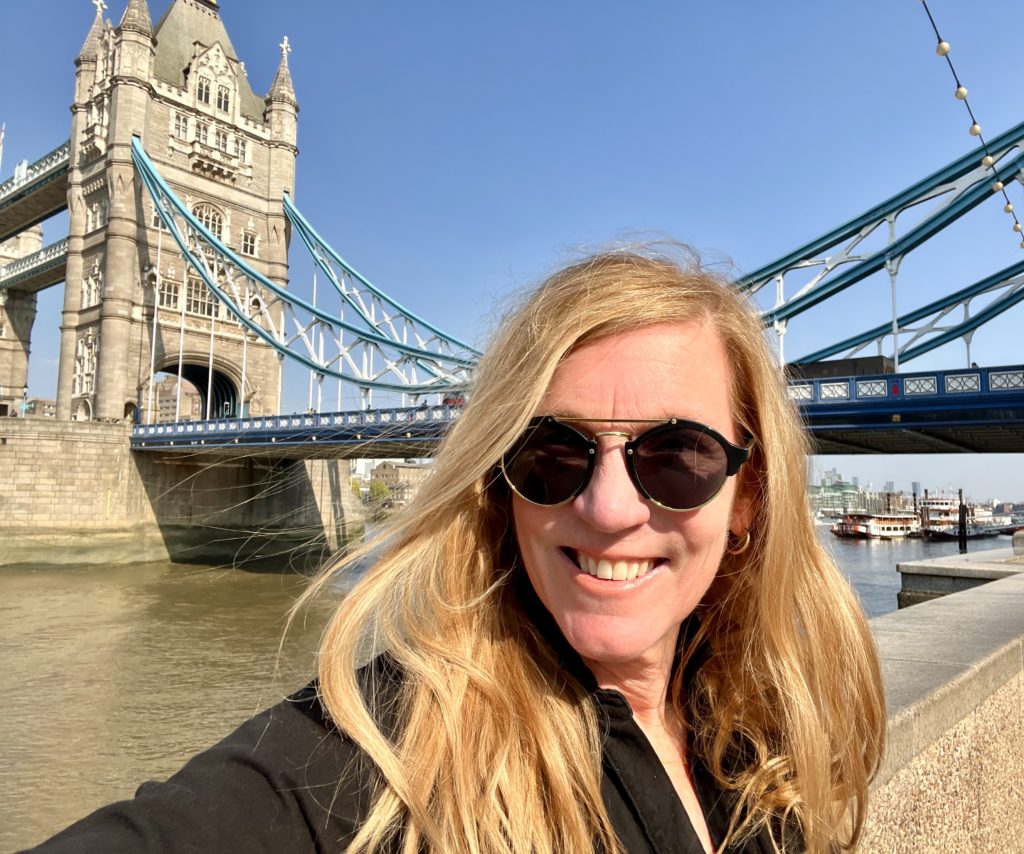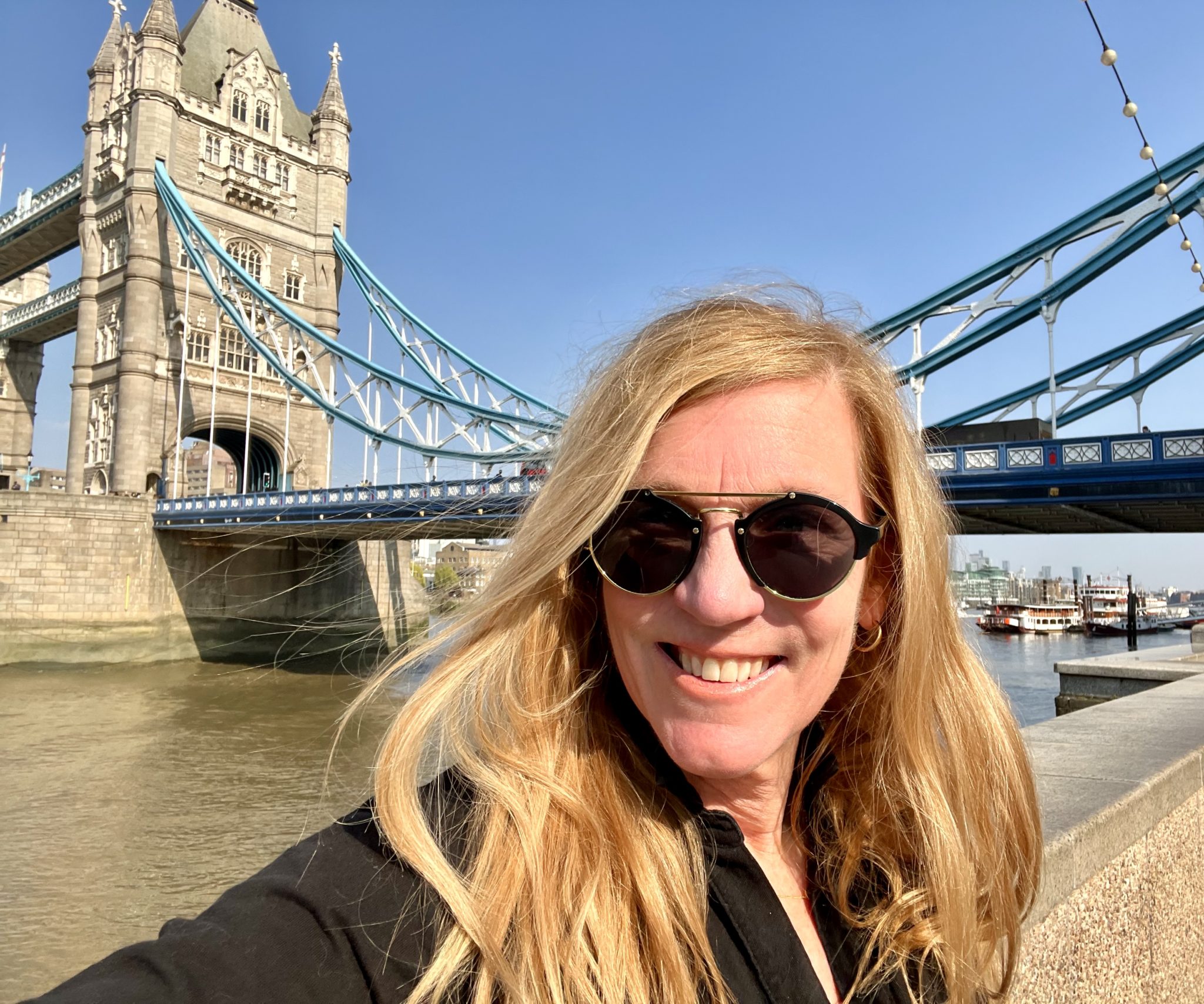 Some of the walkways are glass. You can see the rush of London traffic beneath you and the cloudy water of the Thames.
From my observations, kids seem to particularly enjoy the experience. You can book a 4 hour Tower Bridge and Tower of London experience specifically for kids and families.
6. Tower of London
Once you've crossed the Tower Bridge, you arrive at London's premiere destination and UNESCO-listed site: the Tower of London. If you're a history buff, this is a must see site and the place in London to go.
The Tower is history. It has served as a royal palace, a fortress, a prison, a mint, a military storehouse, a treasury, home to the Crown Jewels, an armory, a public records office, a royal observatory, and a royal zoo.
You'll be blissfully immersed in the various successions of the Edwards, the Richards, and the Henrys.
There's a free 45 minute Yeoman Warden tour. They begin hourly and which most people rave about.
These ceremonial guards are great storytellers and bring a touch of drama and theatrics to the place.
With booming voices and bawdy jokes, they'll gleefully regale you with delicious sinister bits about torture, beheadings, and executions.
Most visitors are besotted with the Crown Jewels. To me, they're beautiful in their extravagance, but somewhat boring.
Be prepared to wait in a long queue to see the jewels, if you're visiting during high season. Know that you can't take photos in this area of the tower.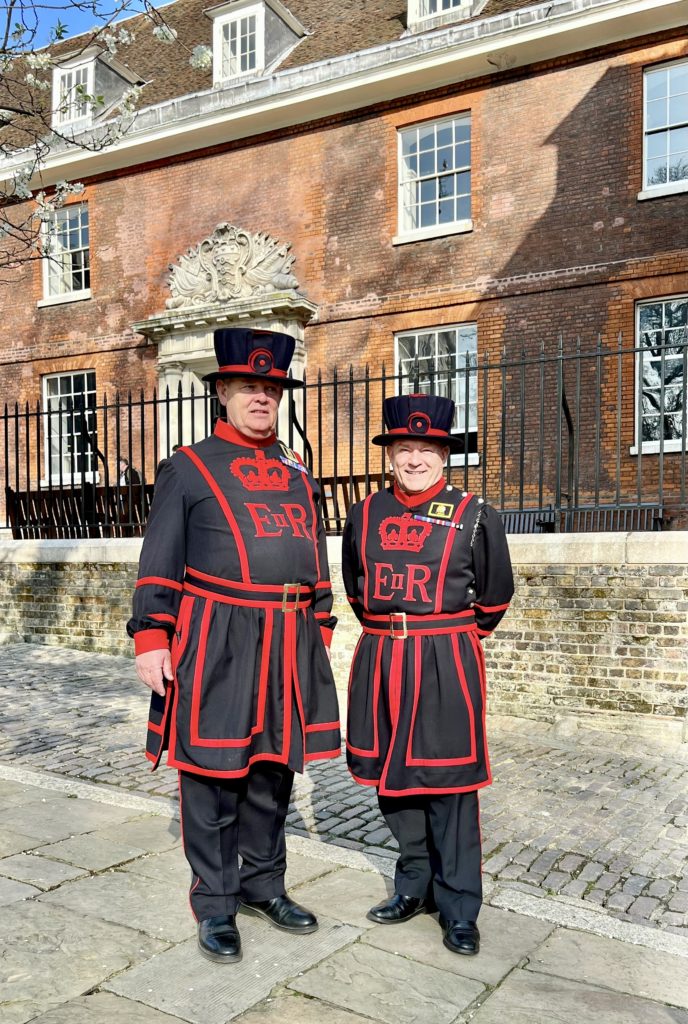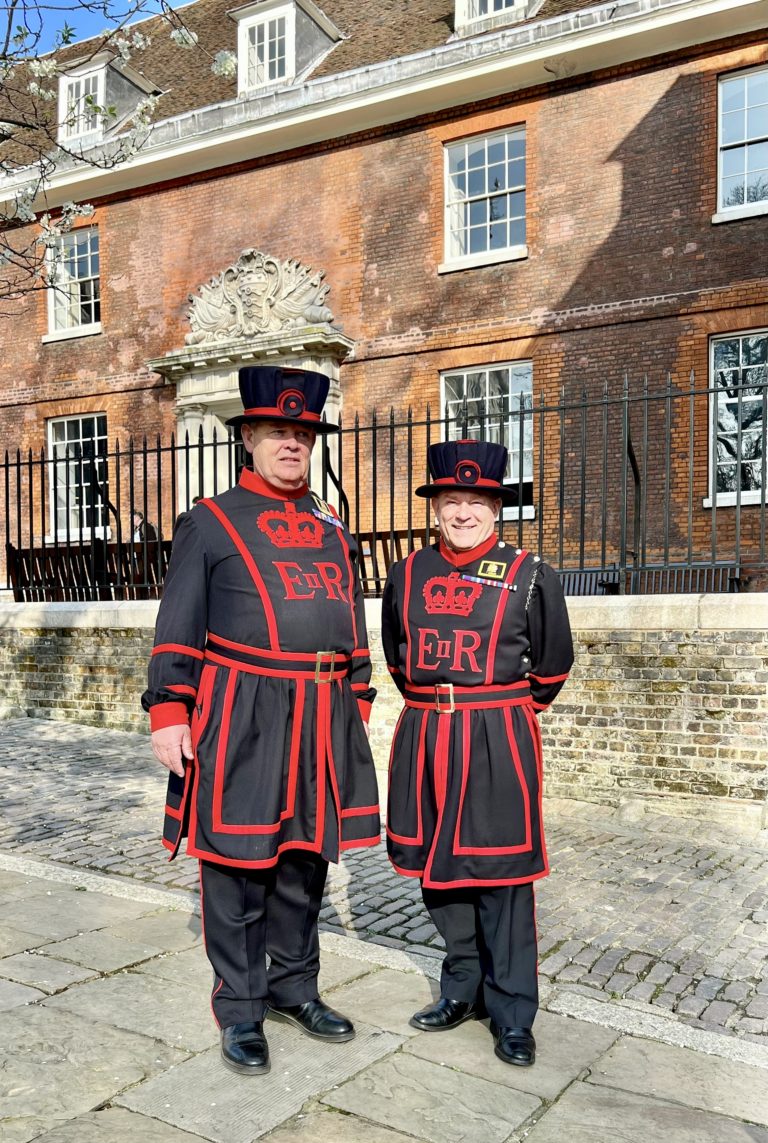 Aside from the Crown Jewels, you can immerse yourself in the Tower of London's medieval architecture and history.
The infamous Norman castle is almost a 1000 years old, after all — with 21 towers, battlements, an armory, and a palace. This was where Henry VII's ill fated wife Ann Boleyn was executed.
Here's my comprehensive guide to the Tower of London. If you loathe queues, be sure to pre-purchase tickets online in advance. The Tower is also free with the London Pass.
A ticket comes with a free audio guide. But you can also book a 2-3 hour tour with an expert or a private 3 hour tour to get the full scoop and see the tower's hidden gems.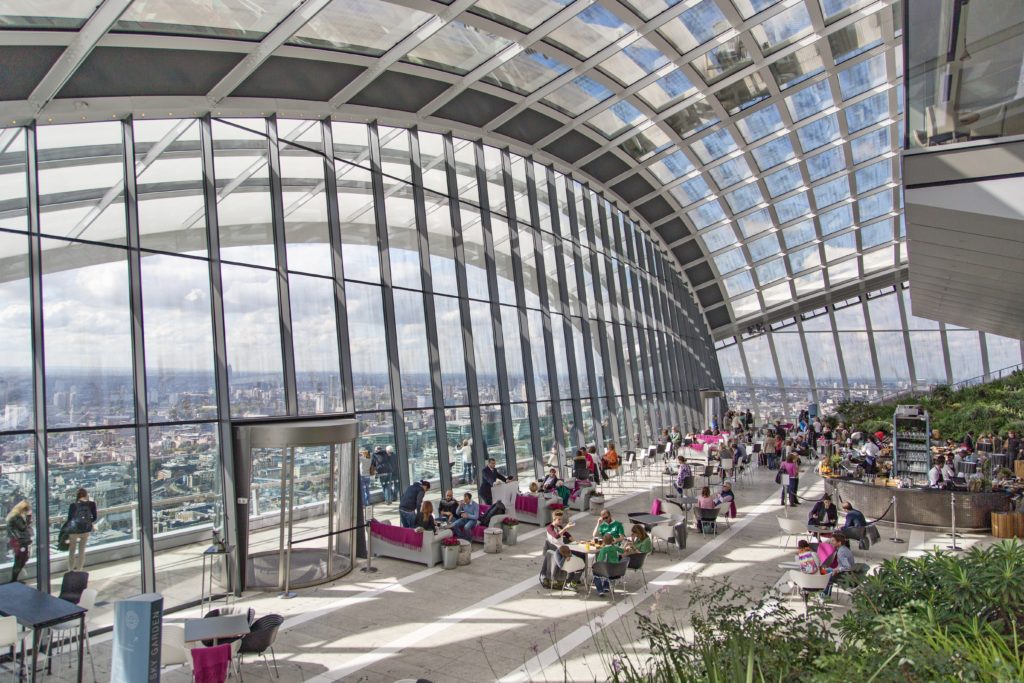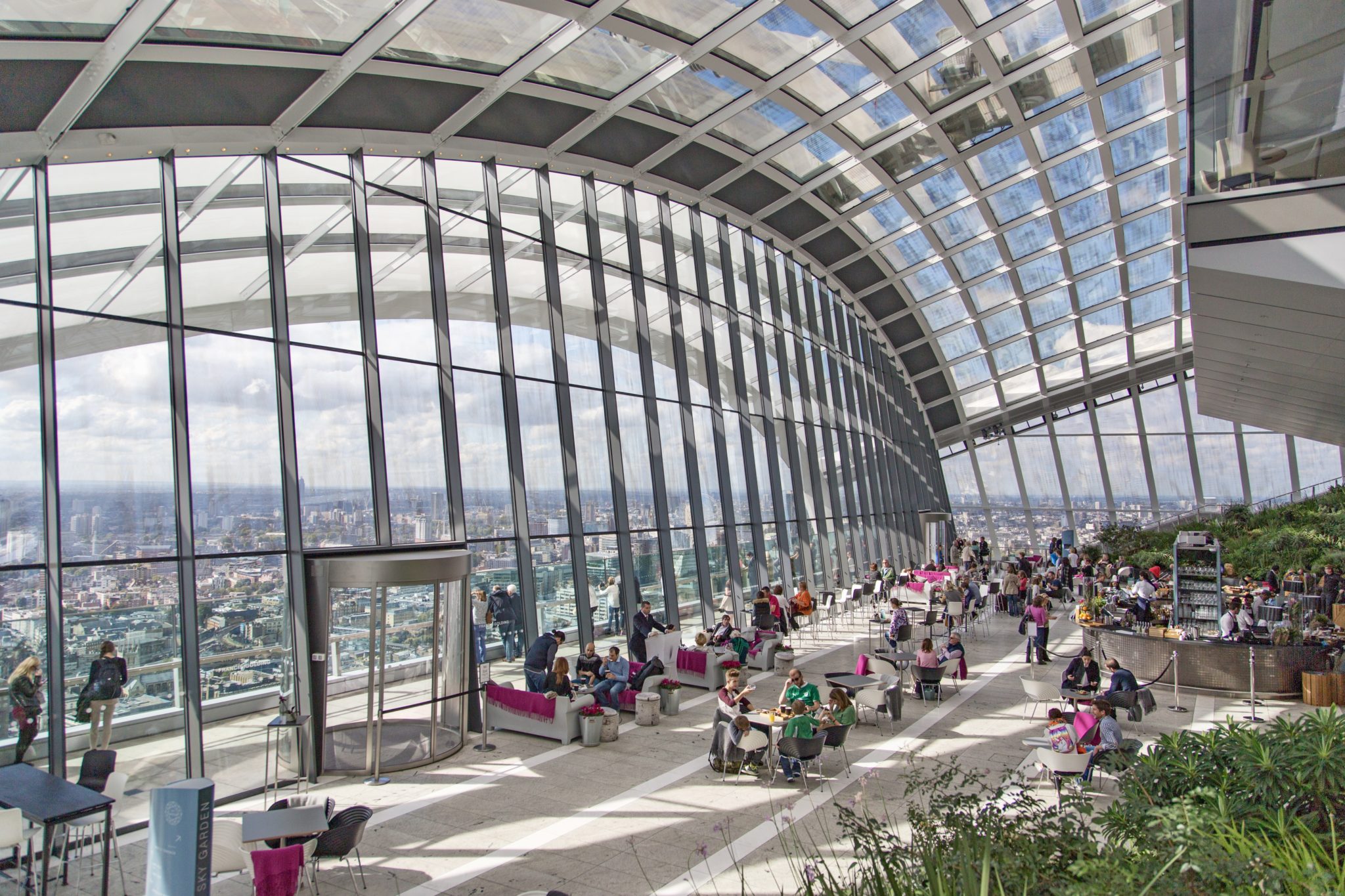 7. London Viewpoints
Now it's time for some views. London has some great viewing points.
Two of them are close to the Tower of London and perfectly free.
The Sky Garden is just 5 minutes from the tower. It's located at the top of the Walkie Talkie building on Fenchurch Street. Budding with flowers, herbs and greenery, this is your go to place for views and all things botanical.
The three story location offers panoramic and uninterrupted views of London's finest sights. Visitors can wander around beautifully landscaped gardens and observation decks.
Not only is it the city's highest public garden, but its Sky Pod Bar offers all day dining services with a wide range of cocktails.
The Sky Garden is free to visit. But you need to make a reservation.
Another good option for views, which I went to on my last visit, is the Garden at 120. It's located atop the Fen Court building at 120 Fenchurch Street. You don't need to make any bookings or reservations for this beauty.
At 15 stories, it offers exceptional 360 views from its outdoor terrace. The gardens are also gorgeous.
The Garden at 120 is still a hidden gem in London. What that means is a short wait time before passing through airport-style security, heading up the speedy lift, and emerging into one of London's prettiest roof spaces.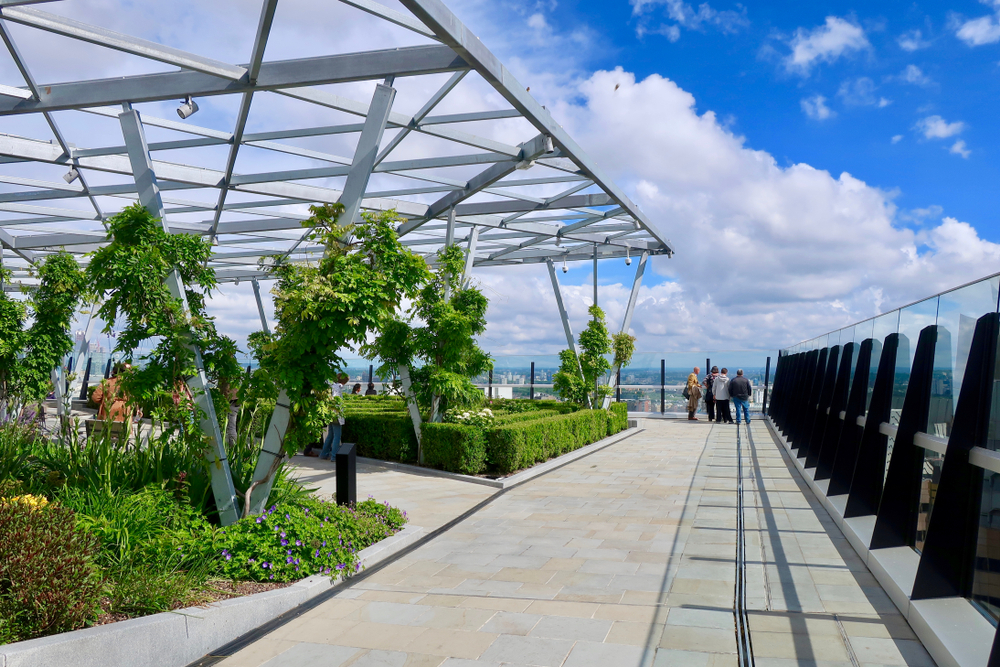 If you have a London Pass, you could also opt to take a spin on the London Eye.
If you don't have the London Pass, you must pre-book a skip the line ticket for the eye. The lines are epically long.
Day 2 of 3 Days In London Evening
Consider spending the evening in the Bermondsy area. It's just across the Thames from the Tower of London.
Bermondsy is a bit of a hidden treasure in London that's where the locals go. It's undergone rapid transformation.
It's a happening place now with cobbled squares and grand buildings make it feel right out of a period drama.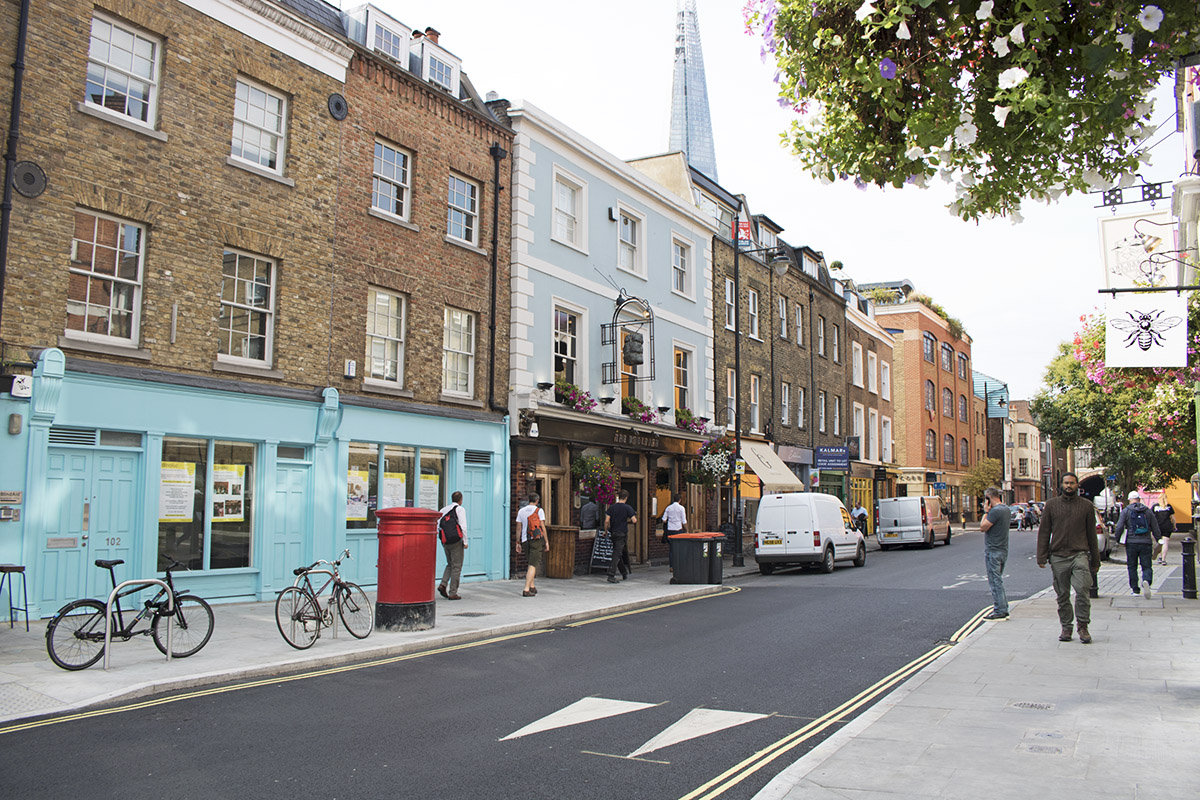 Bermondsy is also one of London's culinary destinations. It's home to street food markets rivaling Borough market and some of London's best new restaurants.
One of the hottest tables to book right now in Bermondsy is Trivet. It was a just awarded a Michelin star.
You can also check out Pique-Nique, Jose Tapas Bar, Casse-Croute, or the Matby St. Market.
As another evening option, you might book a guided tour of London's historic pubs or of the trendy pubs in the West End.
Day 3 of 3 Days in London AM
On your final day in London, you have two options for the morning. You can either go to the British Museum and the British Library or to The Wallace Collection and the SoHo neighborhood.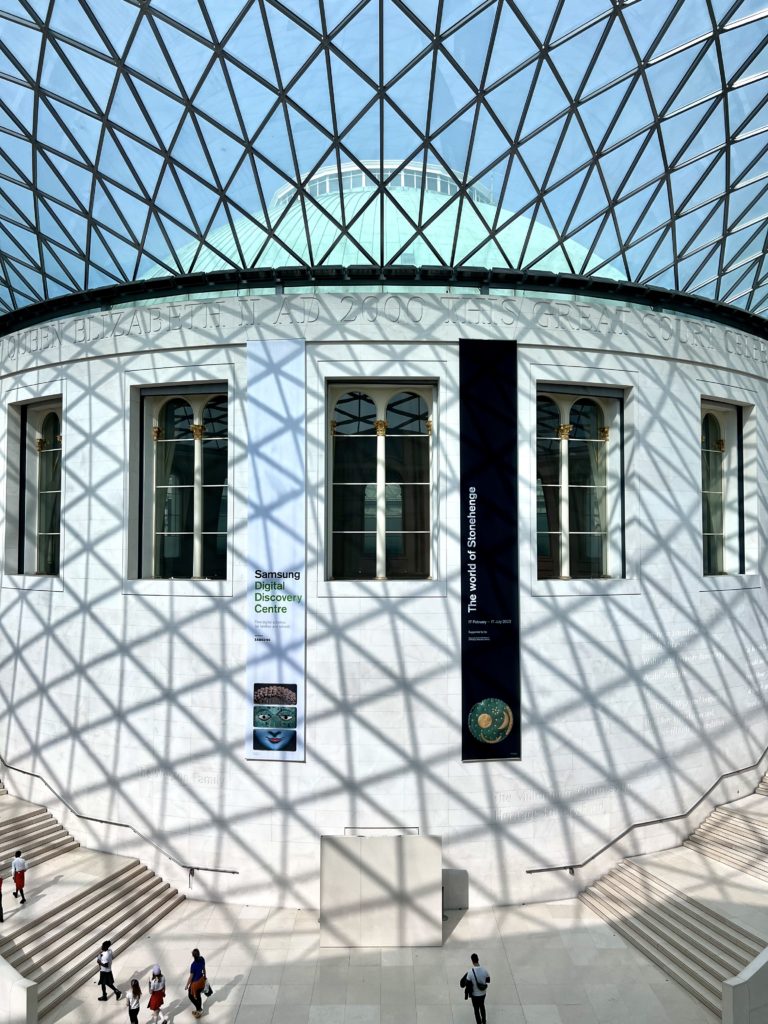 Option 1: British Museum & British Library
British Museum
The British Museum is a universal museum holding many of the world's most important artifacts. It's another of London's amazing free museums.
The museum contains a breathtaking collection of over 8 million objects that paint a portrait of the world's cultures. This is where you come to learn about humankind and its history.
You could spend weeks there, there's just so much to see. Plot out your course in advance to make sure you get to see the highlights.
The Egyptian Gallery has spectacular busts, sarcophagi and the Rosetta Stone. There's a massive collection of Roman sculptures and busts of the Roman emperors.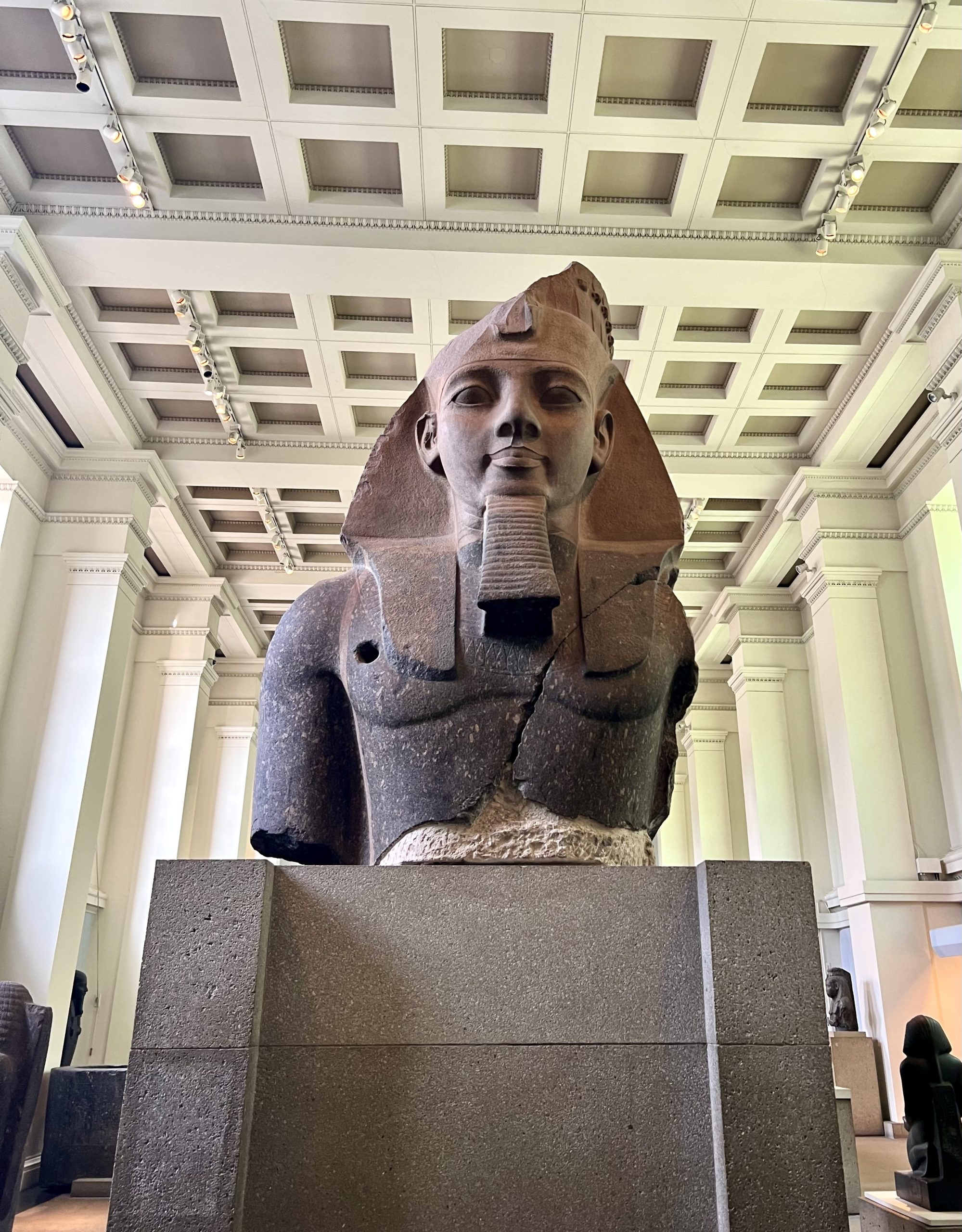 The famous Parthenon sculptures, known as the Elgin marbles, are in Room 18.
These beautiful friezes and sculptures formed part of the Parthenon temple on the Acropolis of Athens. The museum's possession of them has long been a subject of intense controversy.
You can book a guided tour of the British Museum. You can even have afternoon tea there.
If you're a literary buff, you can also opt to head 10-15 minutes northeast to Charles Dickens House at 48 Doughty Street.
Grab an audio guide and inspect five floors of the fully restored Georgian townhouse, where Dickens wrote some of his best novels.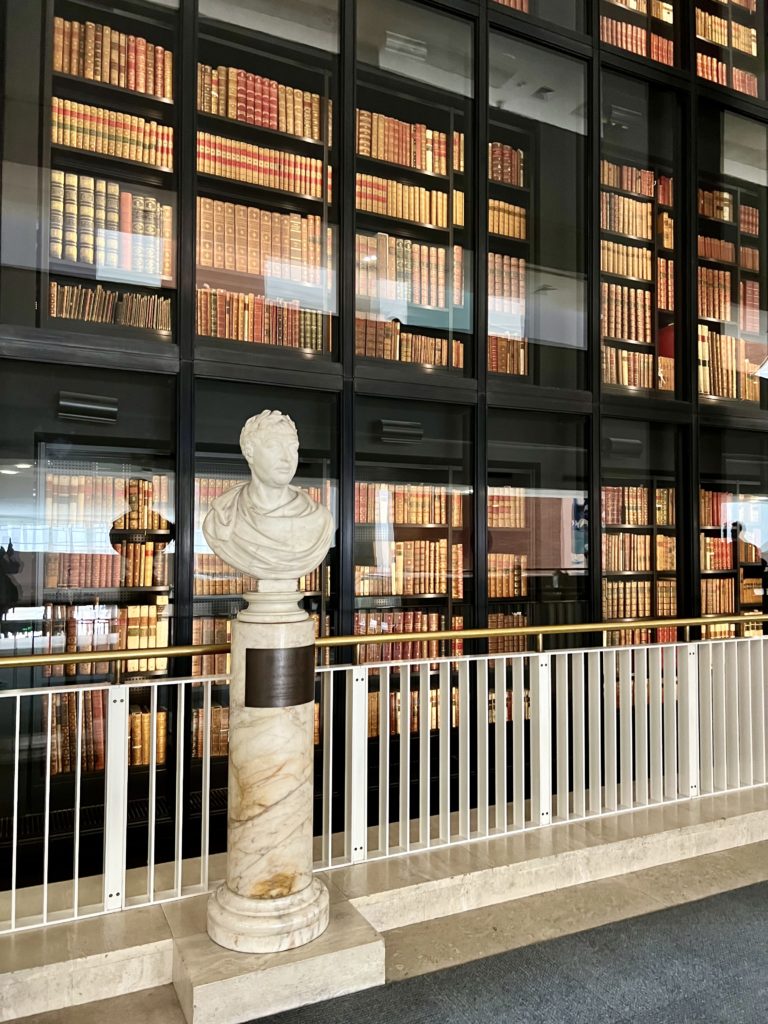 British Library
London's British Library is just 5 minutes from the British Museum. It's the world's largest library. While the exterior is not particularly pretty, there's a dashing statue of Newton by Eduardo Paolozzi in the square.
The library is stashed with all kinds of gems: printed books, maps, important documents, and illustrated manuscripts.
You can visit the Treasures of the British Library on a walk in basis. The reading rooms are restricted. You have to apply in advance for a pass to access them.
In the Treasures room, you'll find Mozart's hand written musical compositions, Lewis Caroll's Alice Adventures, Charlotte Brontë's manuscript for Jane Eyre, Jane Austen's writing desk, the Gutenberg Bible, and the Magna Carta.
Beatles' fans will be pleased to find hand written copies of song lyrics.
If you want to grab lunch in the Bloomsbury area before moving on to your next destination, you can check out Honey & Co (Middle Eastern), Boopshi's (Viennese cuisine), Chez Mamie (French), or Ristorante Olivelli (Italian).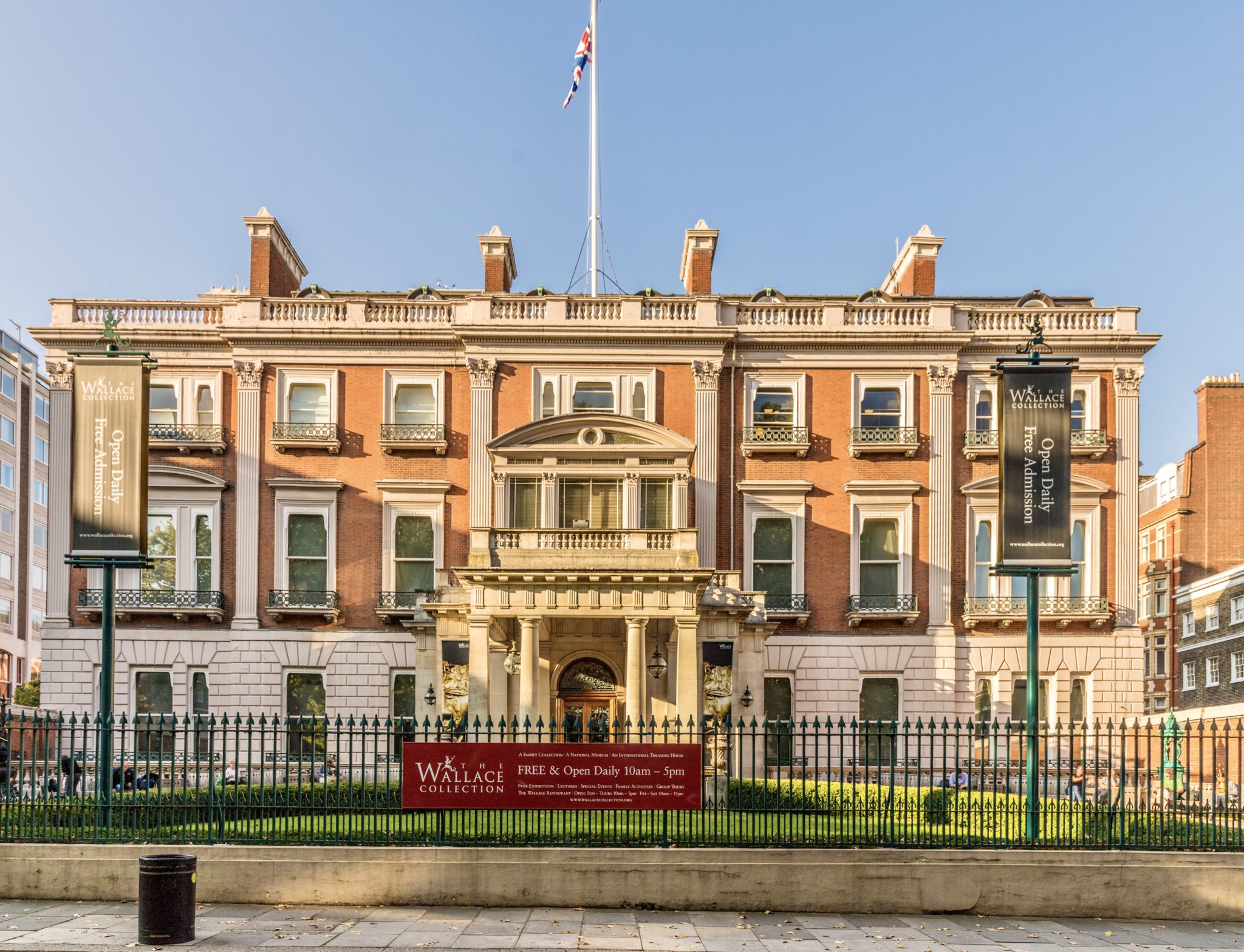 Option 2: The Wallace Collection & Soho
Wallace Collection
Option number 2 is the Wallace Collection. It's one of the world's best small museums, a treasure trove of art.
The museum is somewhat pleasantly lost (except for locals) in London's sea of amazing museums.
The Wallace Collection is housed in a palatial mansion in Marlybone. It's a perfectly preserved in situ collaboration of art and period setting.
The museum has a fine collection of old Masters paintings set amid fine French furniture. It's word renowned for its 18th century French paintings, European paintings, Boulle furniture, and medieval armor.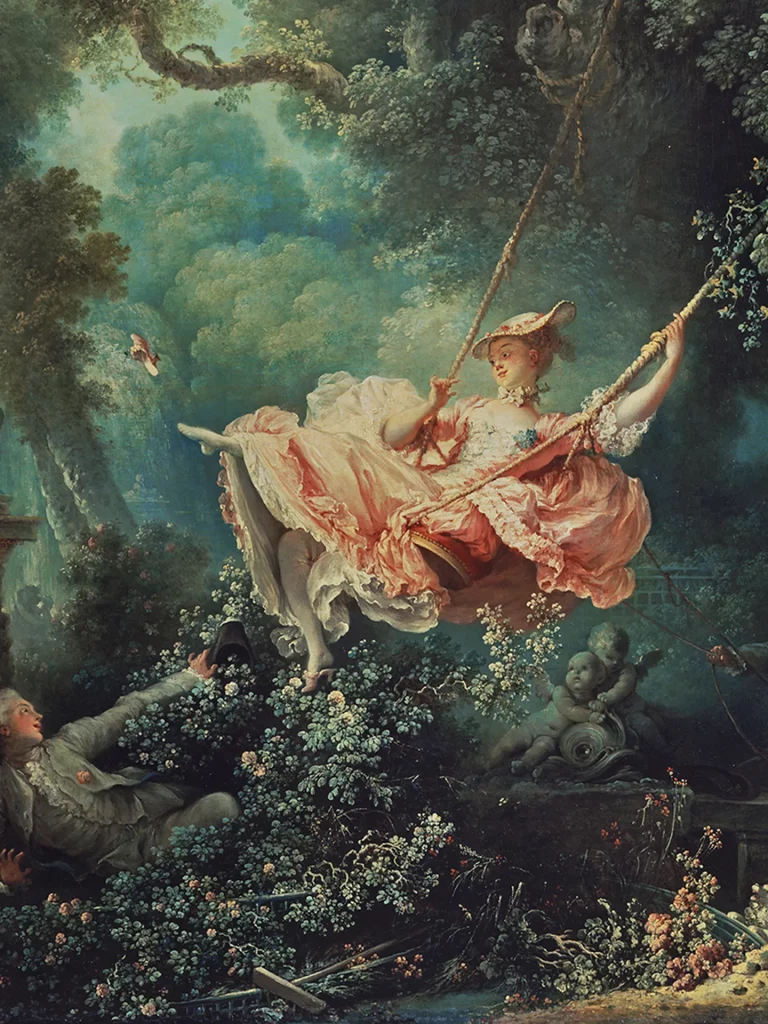 You'll find works by Rembrandt, Franz Hals, Diego Velazquez, Titian, and Canaletto. Plus, there's a slew of works by Rococo-era artists like Watteau, Boucher, and Fragonard. The museum's most famous painting is Fragonard's famous The Swing.
Here's my complete guide to the Wallace Collection.
You can take a free 30 minute tour of the Grand Gallery on the second floor at 3:00 pm with a museum expert. You need to make a reservation for this tour at the front desk.
But the Wallace Collection is so vast, with so many masterpieces, that you may want to book a proper 3 hour guided tour.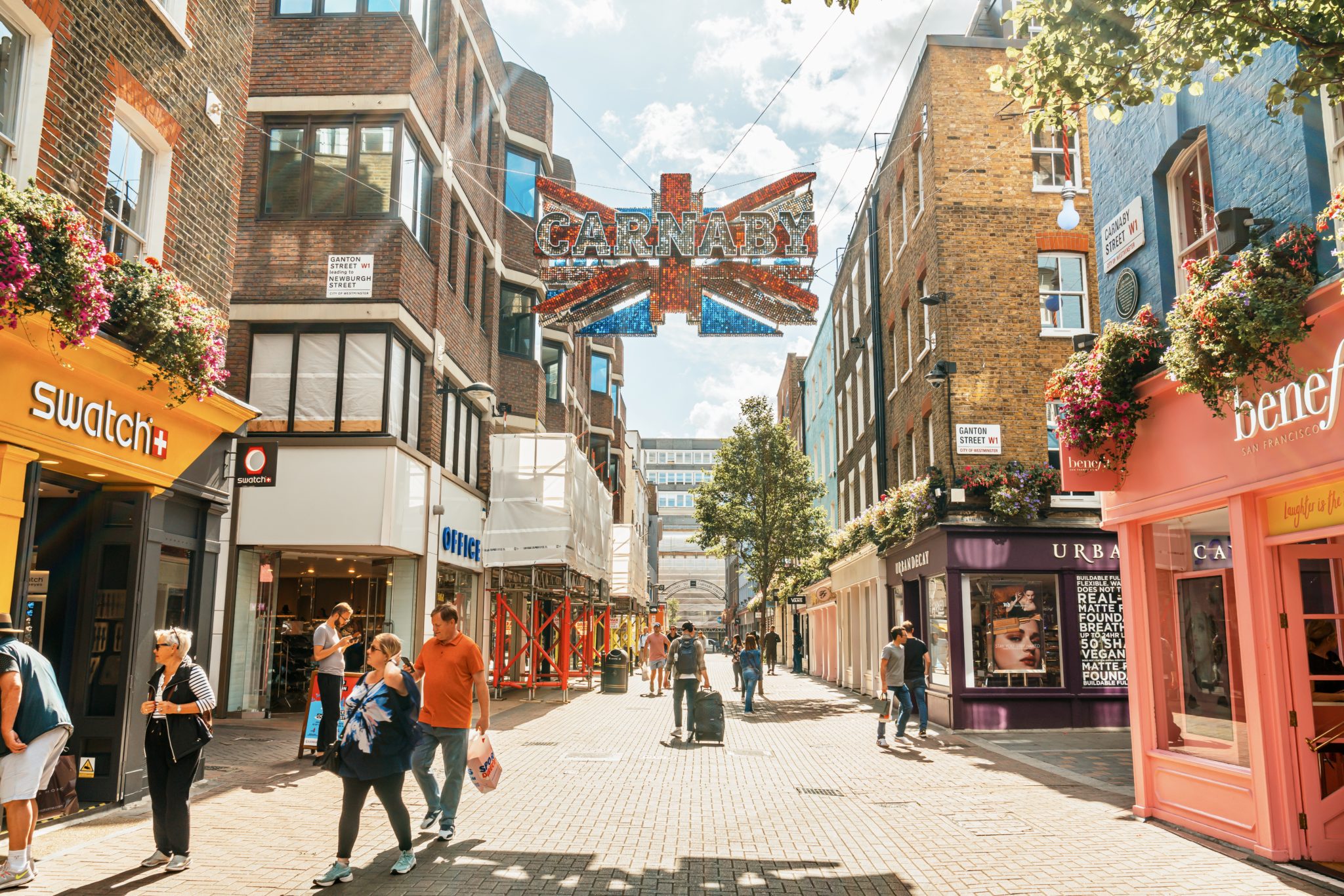 SoHo
Soho is 10-15 minutes from the Wallace Collection. It's a buzzing hive of activity with people eating, drinking, or shopping. It's made of 90 streets in one square mile in the West End.
If shopping is on your agenda, pop into Selfridges. This over-the-top luxury department store sells everything from design duds to raw oysters.
It's not just a retail store. Selfridge's is a creative playground where people come to socialize or listen to music.
Soho is a great place to stop for lunch midday. One excellent place is Barrafina, a tapas place where it's hard to snag a seat. You can also try Noble Rot Soho (cool wine bar) or, for Italian food, check out Bocca di Lupo or Melle e Pere.
Day 3 Of 3 Days In London PM
After lunch, take a stroll through the lovely neighborhood of Mayfair and Hyde Park.
1. Mayfair
Mayfair is a lovely slice of west London bordered by Oxford Street, Regent Street, Picadilly, and Park Lane. Mayfair is quiet, immaculate, and synonymous with luxury.
You can find scads of high end shopping on Bond Street and Mount Street. But what I love most is Mayfair's parks, squares, and gardens.
The Mount Street Gardens are the loveliest. There's a long line of benches for you to plop down and people watch.
You can also book a 2 hour guided walking tour in Mayfair.
2. Hyde Park
Of the six royal parks in London, Hyde Park usually takes top prize. It's a joy to wander through. You shouldn't rush it.
Hyde Park is a 350 acre break from city life, after all, and dotted with lovely follies and fountains. Stroll, feed the ducks, or rent a paddle boat.
Hyde Park was a brainchild of Henry VIII, who used it as a hunting ground.
The main attractions in the park are the Princess Diana Memorial, the Albert Memorial, the Serpentine (a 40 acre lake), the Bandstand, the Italian Gardens, and the Achilles Statue.
Hyde Park is also part of a 7 mile long Princess Diana walk, which leads tourists to the key sites associated with her. You can also book a 2 hour guided tour of the Princess Diana attractions.
3. Victoria & Albert Museum Or Kensington Palace
For the rest of your afternoon, choose between the Victoria and Albert Museum, known as the V&A, or Kensington Palace.
Option 1: V&A
The V&A is immense museum named for the royal couple who did so much to support the many triumphs of the Victorian era.
The V&A is a non-stuffy place with an eclectic collection of national treasures in the field of decorative and design arts. Locals tells me it's the best museum in London. It's certainly the largest.
The huge collection illustrates the far reach of the British Empire. Virtually every medium is represented — photography, furniture, jewelry, paintings, ceramics, etc.
If you have limited time, you may want to use their "Greatest Treasures Guide" to ferret out the best pieces.
When you walk inside, you'll see a stunning display — American glass artist Dale Chihuly's glass chandelier.
The other must see objects at the V&A include the Ardabil Carpet (world's oldest oriental carpet from 1539), Tipu's Tiger (a Sultan's toy), and a replica cast of Trajan's Column in Rome.
I also like the Paul and Jill Ruddock Galleries. The rooms are filled with Renaissance sculptures, including a life size replica of Michelangelo's David that lives in Florence.
The V&A is free to visit. You can also book a guided tour of the museum.
Option 2: Kensington Palace
If you aren't up for another museum, head to Kensington Palace instead. The palace is the official royal residence of Prince William and Kate Middleton. It was the birthplace of Queen Victoria.
You'll see a series of exhibitions, state rooms, and ornate gardens. If you're a fashionista, you'll love the collection of Princess Diana's dresses.
The Kensington Palace Pavilion is a good spot for afternoon tea. You can also book a special royal high tea at the palace.
You get free entry to the palace with the London Pass. Otherwise, be sure to book a skip the line ticket.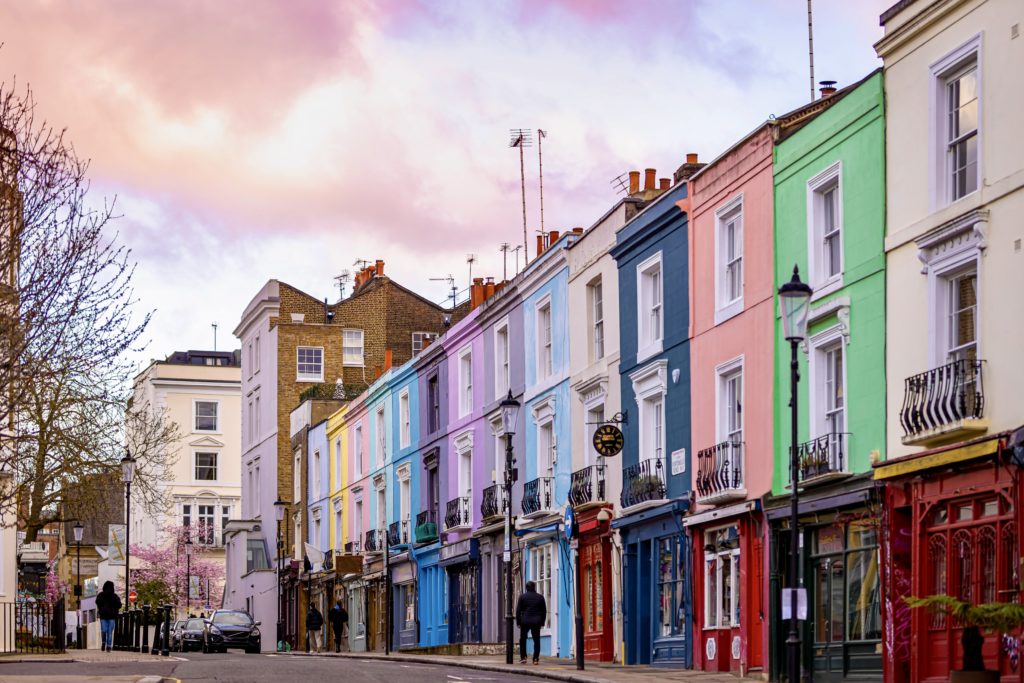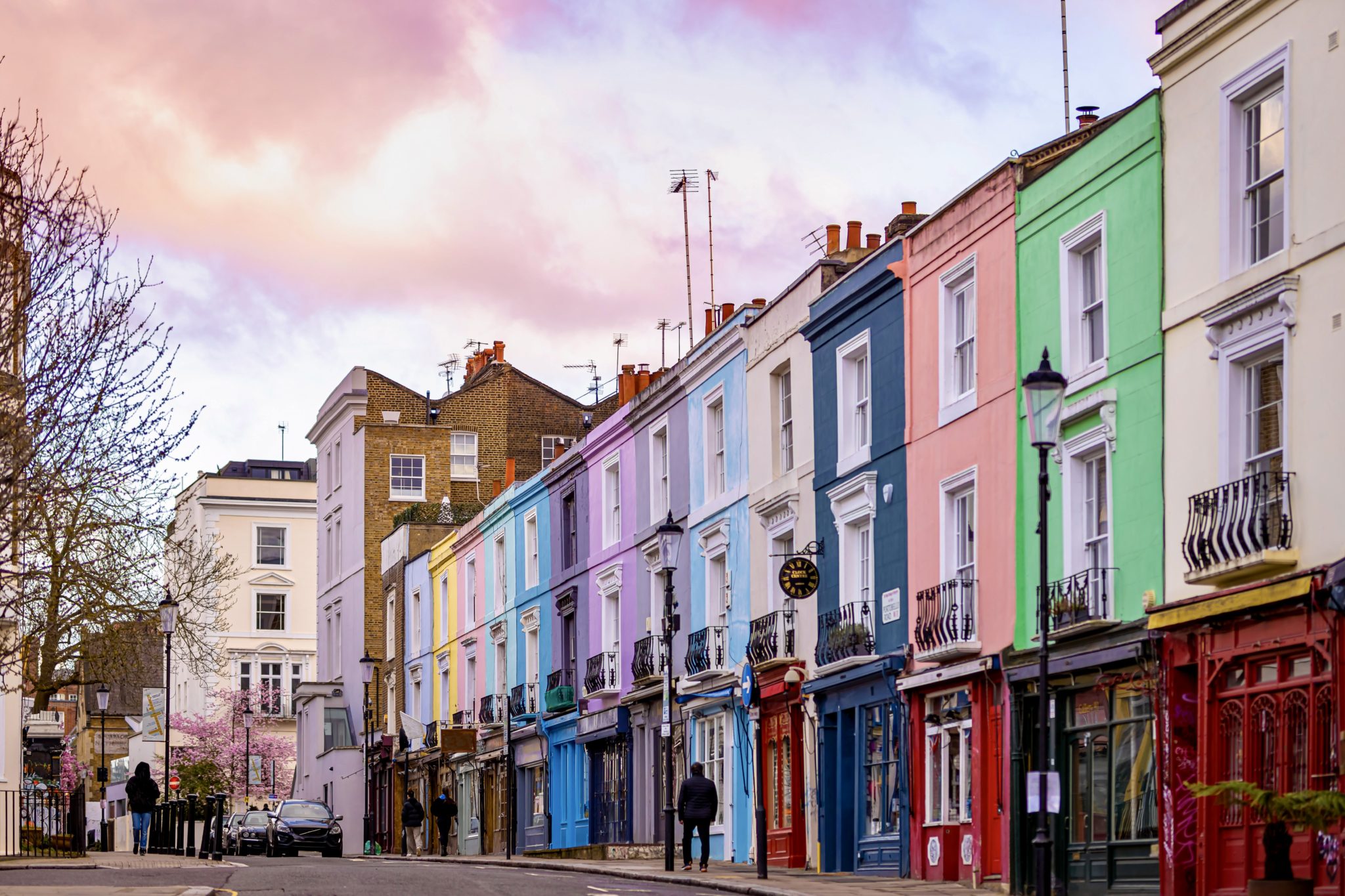 4. Notting Hill
Then head to London's iconic Notting Hill neighborhood.
What draws people to Notting Hill is the row after row of Instagram perfect houses in soft pastel hues. The area was made famous by the 1999 film Notting Hill staring Julia Roberts and Hugh Grant.
Be sure to stroll down Talbot Road, Blenheim Crescent, and Westbourne Grove for books, cafes, art work, and shopping. Hillgate Place is also an especially beautiful nook.
Notting Hill's Portobello Road Market is one of the most famous street markets in the world. It's home to hundreds of antique dealers and food stalls.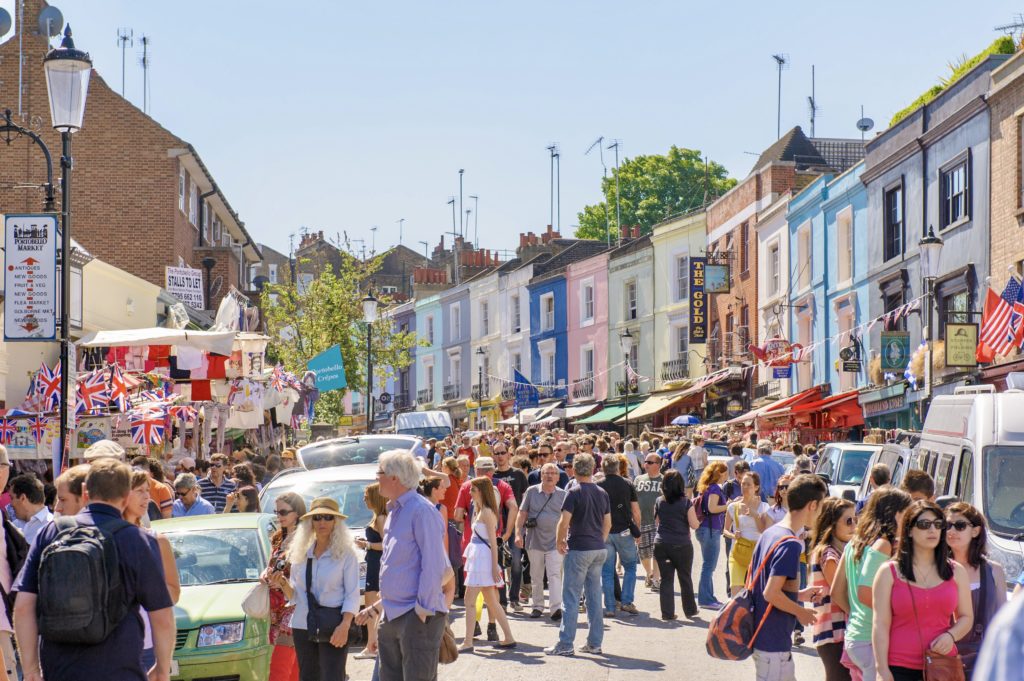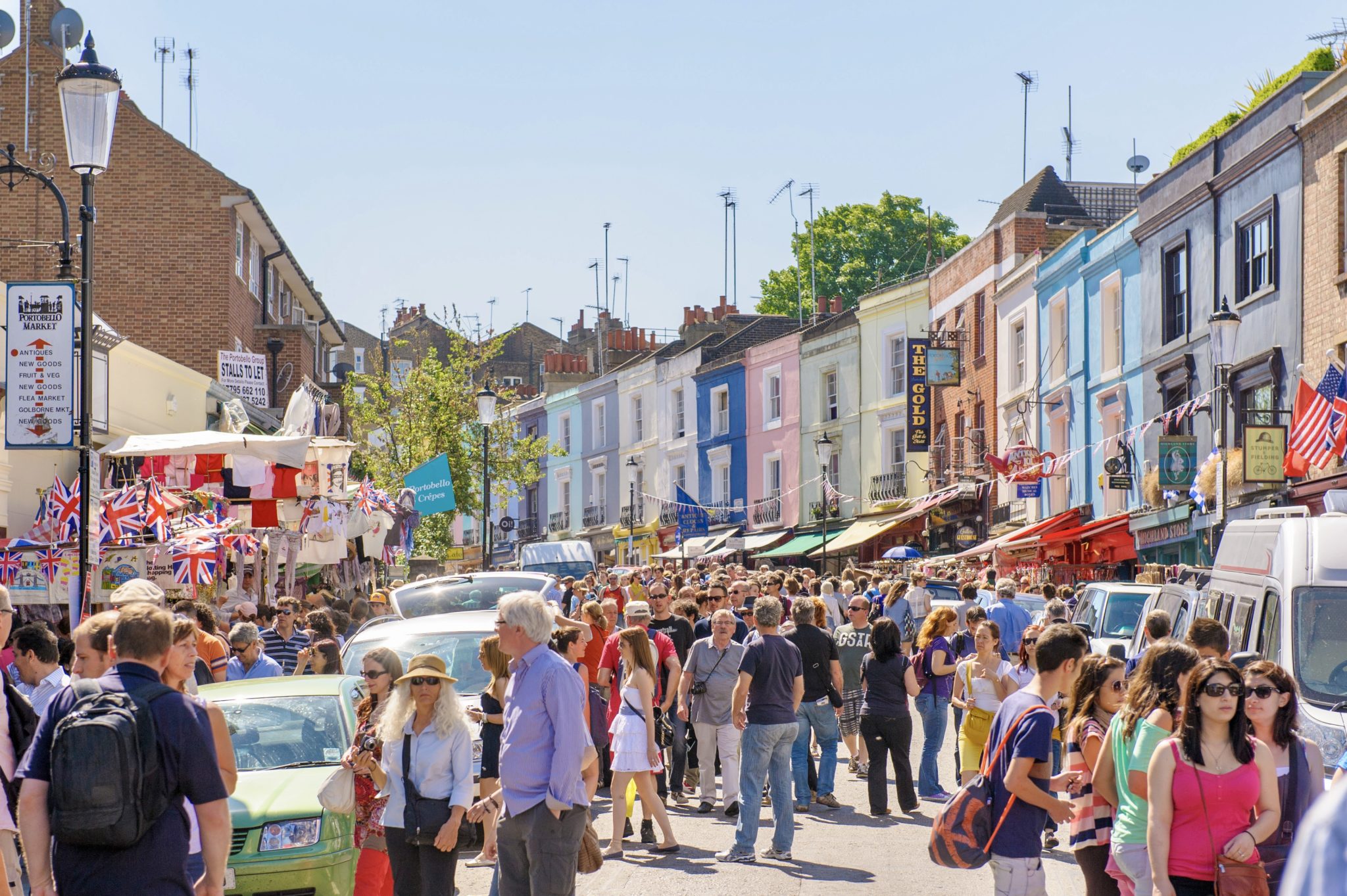 The main market is all day Saturday. It's also open Monday through Wednesday.
Click here to book a 2 hour guided walking tour of pretty Notting Hill.
You can also book a 1 hour Rom Com tour of Notting Hill or a 4 hour guided tour that includes Covent Garden, Notting Hill, and Portobello Market.
I recently booked the 4 hour tour and had a wonderful guide. He ended up giving me a 5 hour tour and we also strolled through Belgravia, Chelsea, and South Kensington.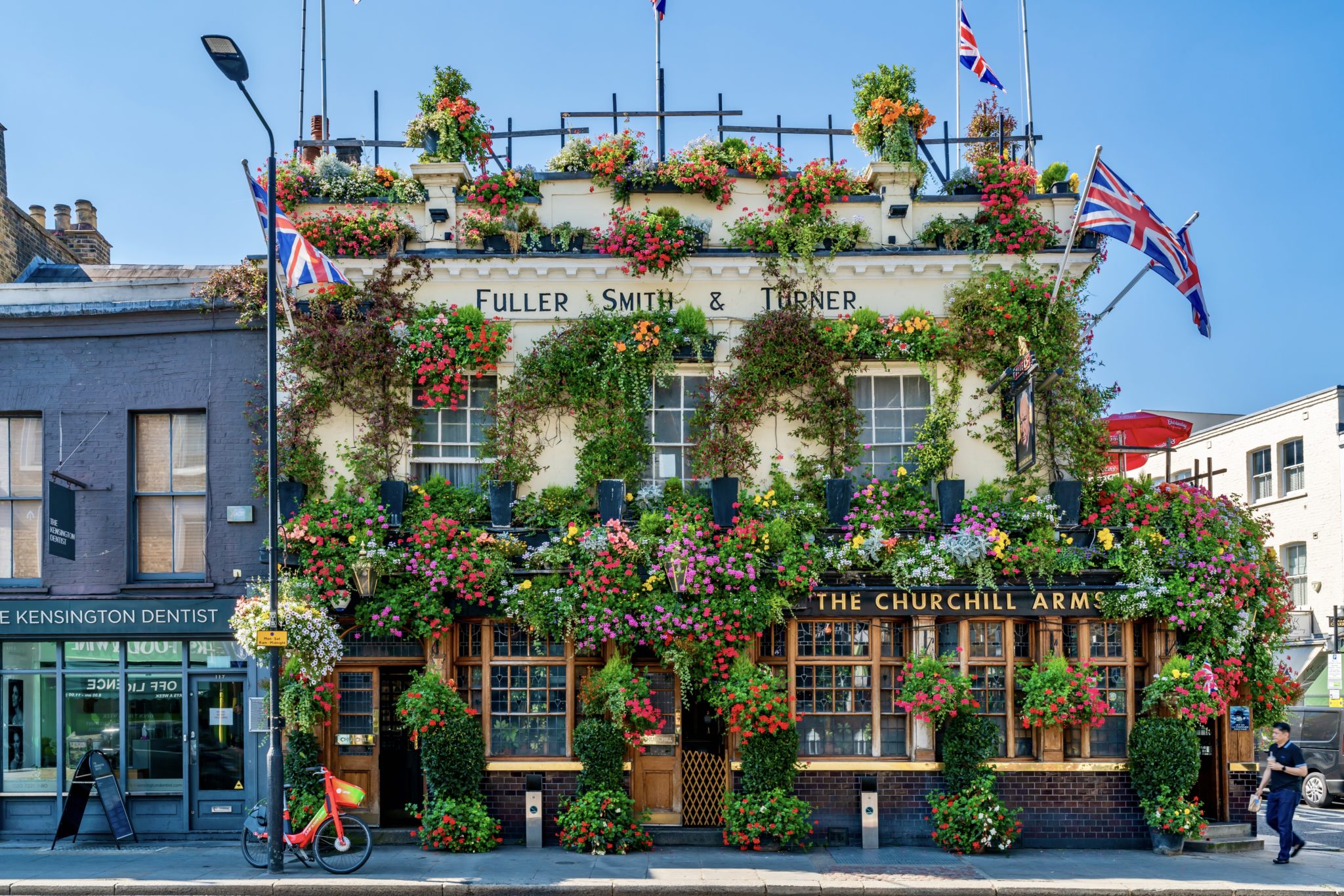 Day 3 Of 3 Days In London Evening
Since you're ending day trip to London in West London, you might as well have a cocktail or meal there.
You may want to kick off your evening with a pint at the Churchill Arms. The famous pub is famed for its floral displays.
Some good restaurants you can consider in the area are: La Mia Mamma (Italian) in Chelsea, Gogi (Korean) in Little Venice, or Monti Mahal (South Kensington).
Notting Hill has a number of good restaurants too. You can try MAM (Vietnamese), The Ledbury, The Shed, or SNAPS + Rye.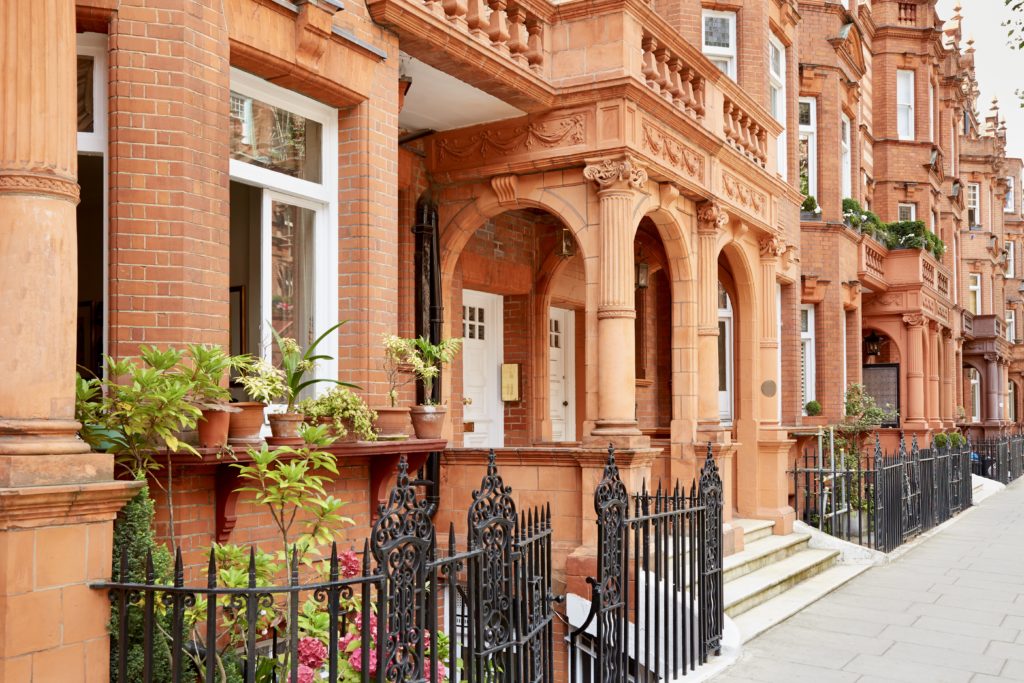 Tips For A 3 Days In London Itinerary
Here are some must know tips for spending three days in London.
1. How To Get To London
London has a total of six airports: Heathrow, Gatwick, Stansted, Luton, London City, and Southend. Among these airports, Heathrow and Gatwick are the busiest due to their major international destinations.
If you're travelling to central London, there are various modes of transportation available to you.
If you're coming from Heathrow, you can opt to take the Heathrow Express, the tube, taxi, or a private transfer. On the other hand, if you're arriving at Gatwick, you have the option to take the Gatwick Express, the train, taxi, or book a private transfer.
Aside from airports, London also has an excellent train network that connects to other cities in the UK and Europe. The city's major train stations are King's Cross, Euston, Victoria, Liverpool Street, Paddington, and Waterloo.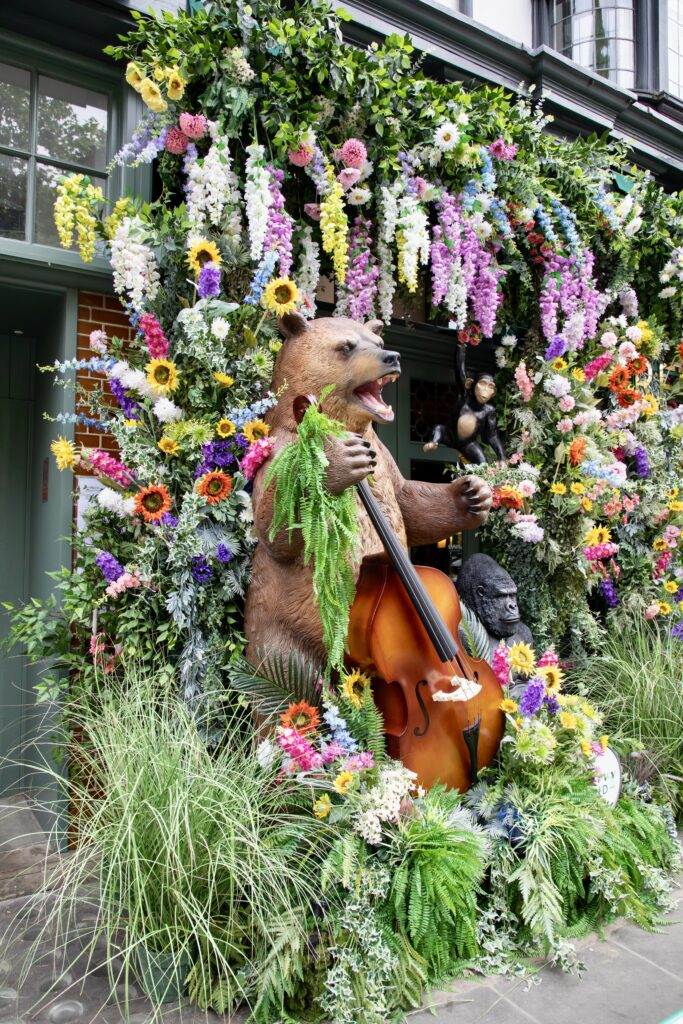 2. Should You Get The London Pass?
With 3 days in London, you should consider getting the London Pass.
It gives you free entry to over 60 of London's top attractions, including the Tower of London, Westminster Abbey, Windsor Castle, St. Paul's Cathedral, and the Shard.
The Pass also comes with a free hop-on, hop-off bus ticket, hop-on hop-off river boat, and additional discounts on food, shopping, theater tickets, and tours. You can see a full list of attractions and benefits here.
There's also a London Explorers Pass. With it, you can pre-select entry to 3, 5, or 7 out of 20 included destinations.
In addition, you'll need to pre-book some of the most popular attractions. This will save you hours of waiting in line.
3. How To Get Around London
With 3 days in London, you need to know how to get around the city.
Central London is very flat with a lot of sidewalks. It's an eminently walkable foot-friendly city, especially if you do it one neighborhood or area at a time.
Still, London is very large. You'll inevitably need to use some form of transportation. You can take Uber or taxis in between attractions.
The black taxis are fairly ubiquitous and the drivers are super friendly. If you're hailing one in the street, you can tell if it's available if the taxi sign is lit up.
The taxis are metered. They all take credit cards. You can tip by just rounding up to the nearest pound.
The Oyster Card is another handy London pass. It's a smart card used to pay for transportation in London, including the tube (metro) and buses. Tube stations are everywhere in London, as common as souvenir stands.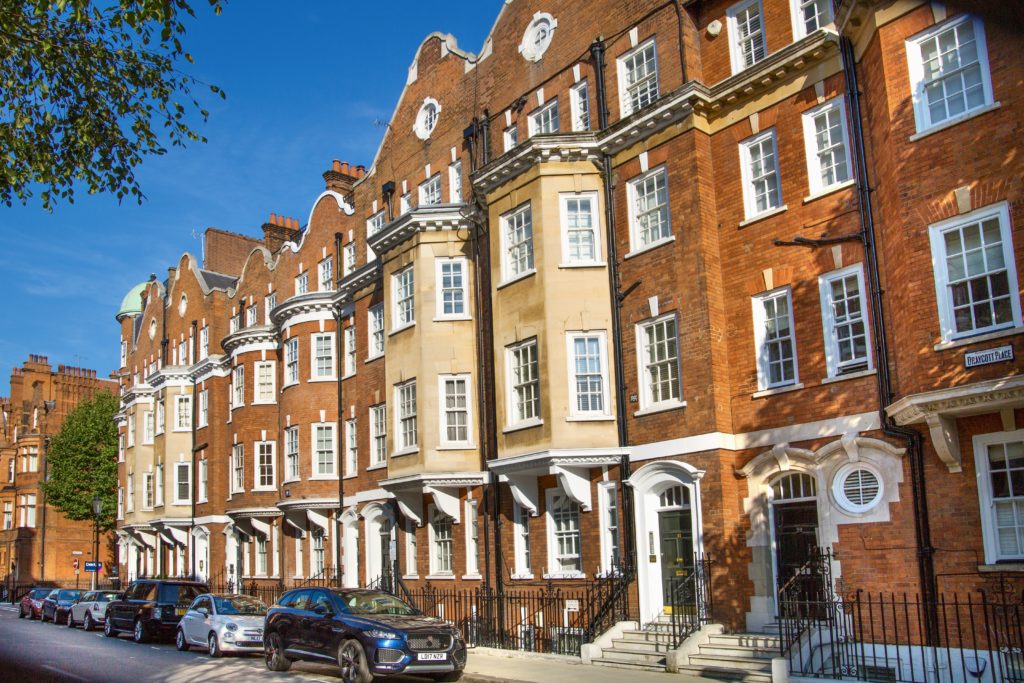 You can purchase an Oyster Card online in advance of your trip and have it mailed to your home. You can also buy the card at tube stations and airports. There's a one time £5 fee to purchase the card.
You preload the card with money. Each time you scan the card to take public transport, the fare will be automatically deducted from the card.
Plus, there are lot of other fun ways to explore London. You can:
4. When To Go To London
With a moderate climate, London is really a year round destination. And it doesn't have nearly the terrible rainy weather some people claim.
I prefer visiting London in spring or fall. But I've also been in winter and had decent weather. I was just there in March and it was a sunny 60+ degrees.
5. Where To Stay In London
This is a big topic. London has a booming hotel scene. Where you stay depends entirely on whether you prefer central London or somewhere less busy and noisy.
I often stay in Mayfair because it's beautiful and peaceful. Mayfair is loaded with some of London's best hotels.
You can book at: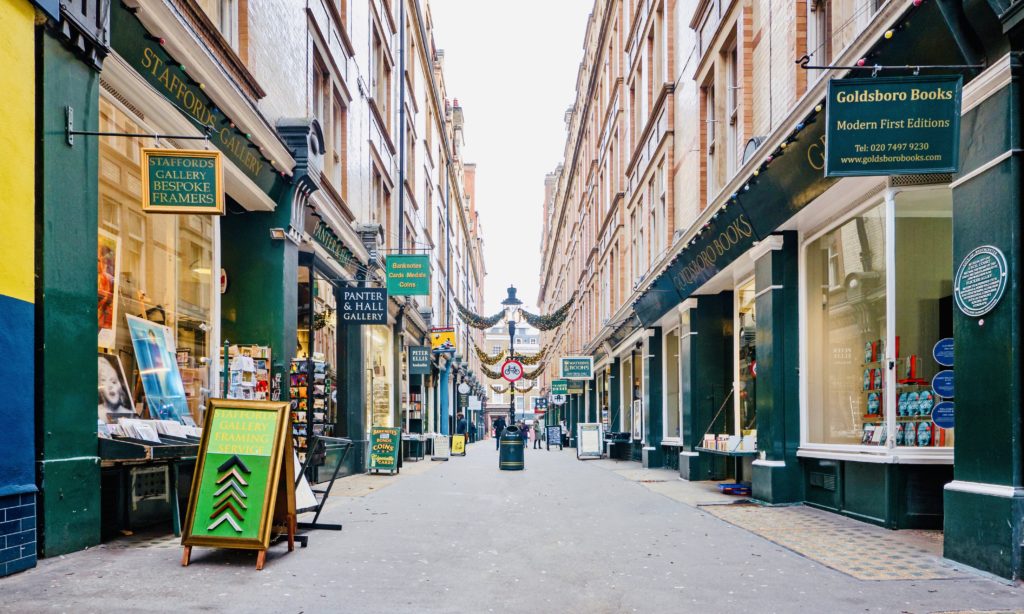 If you want something more centrally located, try:
Want to stay near Westminster Abbey? It's a good area for sightseeing with many attractions nearby like Buckingham Palace.
The best place to stay is the St. Ermin's Hotel, a place of sophistication and elegance. The Guardsman is also a fine choice. It's a beautiful boutique hotel in heart of London with the feel of a members club. Taj 51 Buckingham Gate has five star luxury suites, with restaurants and an in house spa.
Another interesting and quieter area to stay in is the Regent's Park/Primrose Hill area north of Marylebone. From Primrose Hill, you can enjoy one of the most iconic views of the London skyline.
The best hotel in this area are the Dorset Square Hotel (boutique luxury that matches the chi-chi vibe of Primrose Hill) and the York & Albany (tiny boutique above Gordon' Ramsey's eponymous restaurant).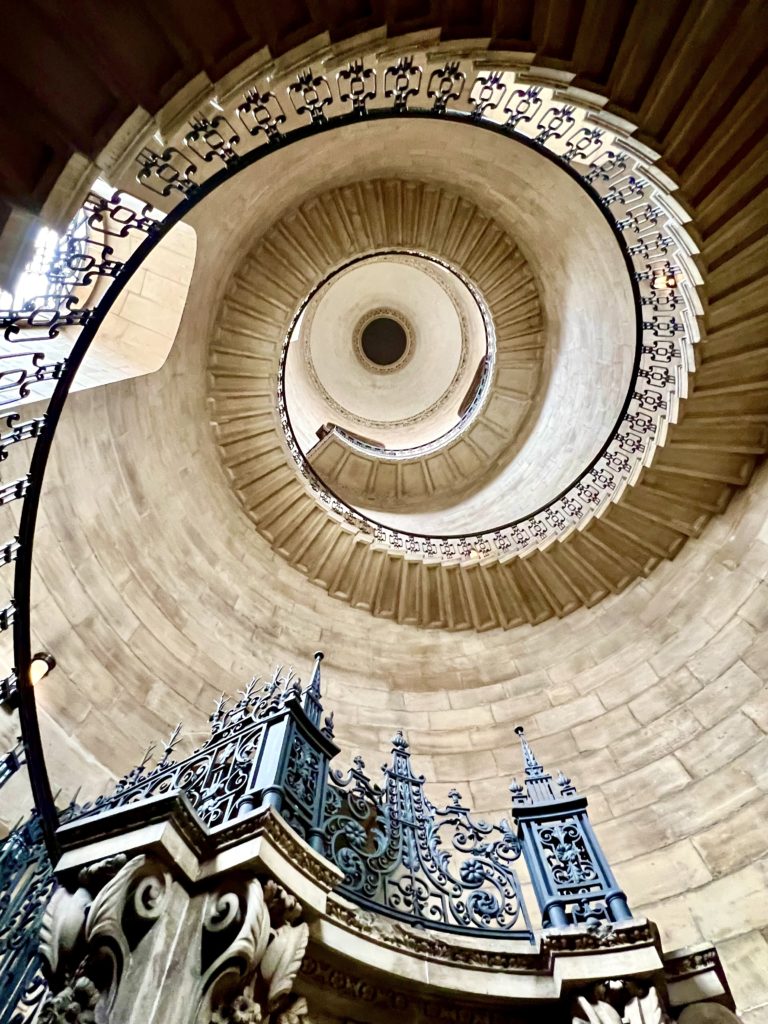 6. More Than 3 Days In London?
If you have more than 3 days in London, there are scads more things you can do in London. You can:
Check out London's hidden gems
See amazing art at the Tate Britain or Courtauld Gallery
Check out more of the charming neighborhoods in West London — Mayfair, Belgravia, Chelsea, South Kensington, and Notting Hill
Stroll through more of London's amazing parks
Go on a

Harry Potter walking tour

Explore the southern suburb of Greenwich, which is home to the Royal Observatory, the Queen's House, Greenwich Market, and the Cutty Sark

Visit Brixton

to see the David Bowie memorial mural, other street art, and check out the fab restaurant Chishuru

Explore Shoreditch & Brick Lane

in trendy East London and go to Spitalfield's Market
7. Day Trips From London
With more than 3 days in London, you can also take some amazing and easy day trips from London.
I've written a guide to the 30+ best day trips from London. But here are some of the best options:
1. Stratford-Upon-Avon
Stratford-upon-Avon is a picturesque market town in Warwickshire. It's best known as the birthplace of William Shakespeare and for its beautifully preserved Tudor buildings.
There are five Shakespeare houses you can visit, all tended to by the Shakespeare Birthplace Trust. The most famous is Shakespeare's Birthplace.
The best way to get to Straford is by car, train, or guided tour.
This guided day tour to Stratford-Upon-Avon from London is led by a Shakespearean actor. Here is a guided tour option that includes a visit to Stratford-upon-Avon and the Cotswolds.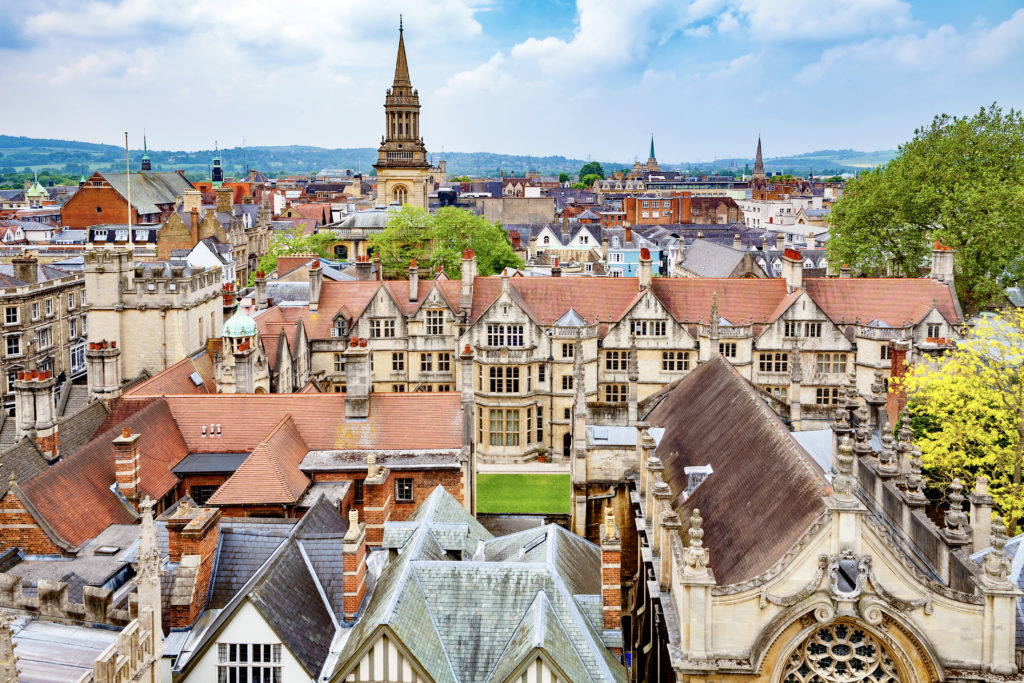 2. Oxford
Oxford is a compact and scenic historic city that's home to England's oldest university. Wandering around its historic streets and cloistered academic architecture is a delight.
Oxford is easy to reach by train from London. You can book a walking tour with a university guide for an overview.
If you are interested in a guided tour from London, you might consider this tour that visits Oxford plus the Cotswolds or this 7 hour day trip tour of Oxford.
Here's my complete guide to spending one day in Oxford.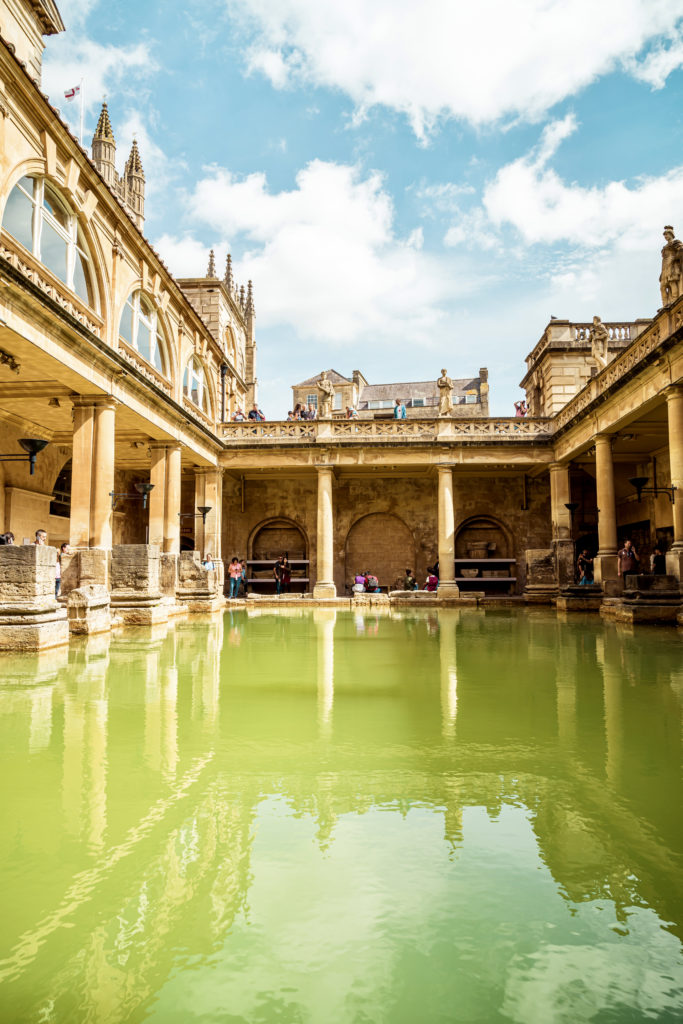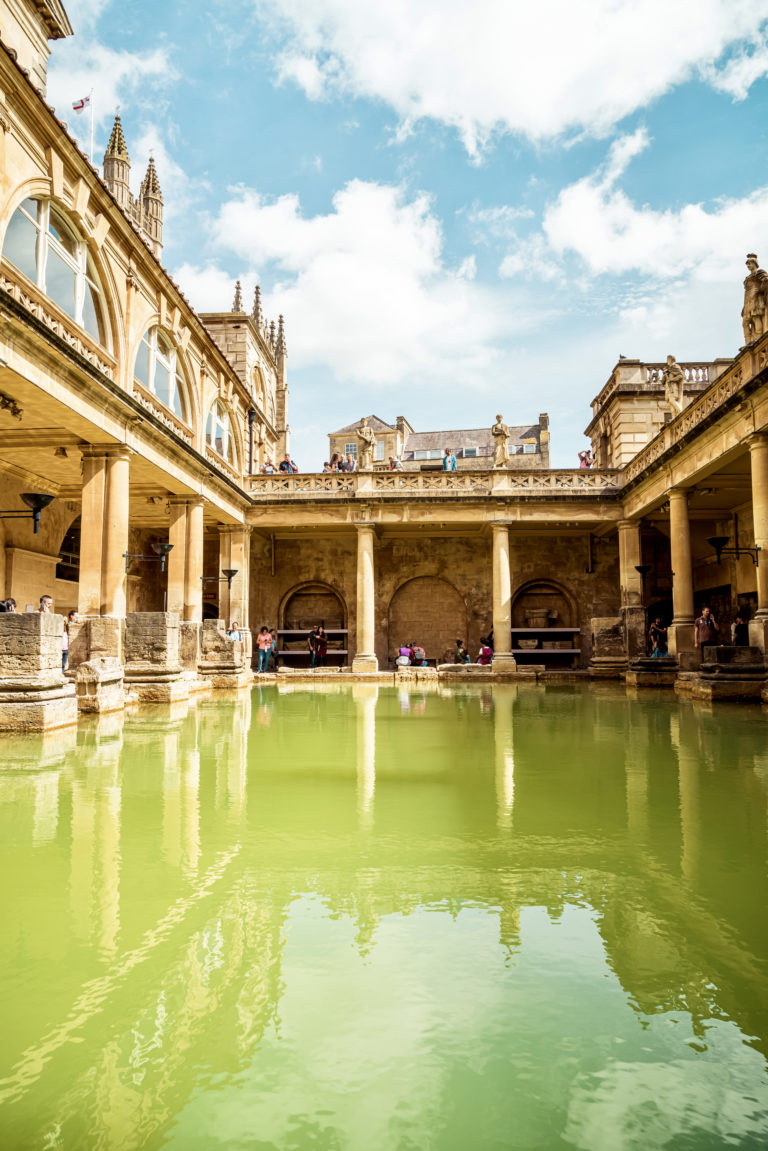 3. Bath
Bath is easily one of the prettiest places in England. Tucked into cozy green hillsides, the city has been attracting visitors since Roman times. It's a city of romance and ruins.
Bath's entire historic center is a UNESCO-listed site. Bath is drenched in Roman history and is a non-stop parade of stunning Georgian architecture. It was and is one of the showiest cities in England.
The city is within easy striking distance of London, so it makes the perfect day trip from London. It's just a 1.5 hour train ride away. Here's my suggested one day in Bath itinerary.
If you are considering taking a guided tour, check out this guided day trip tour to both Bath and Stonehenge. You can also book a guided tour that includes Stratford-Upon-Avon, Stonehenge and Bath. A variant of this tour takes you on a day trip to Windsor Castle, Stonehenge, and Bath.
For more information, you can check out my one day in Bath itinerary and guide to the Roman Baths.
4. Stonehenge
Stonehenge is one of the worlds' most iconic prehistoric monuments. Its history spans 4500 years.
This UNESCO-listed landmark dates from 3,000 B.C. Every year, it draws almost a million visitors. Click here to pre-book an admission ticket to Stonehenge.
A couple of suggestion for guided day tours are this express half day trip to Stonehenge or this full day trip which includes inner stone access at Stonehenge and a stop in Oxford.
Early birds may want to book this special access sunrise tour. That's one of the best times to see the monument.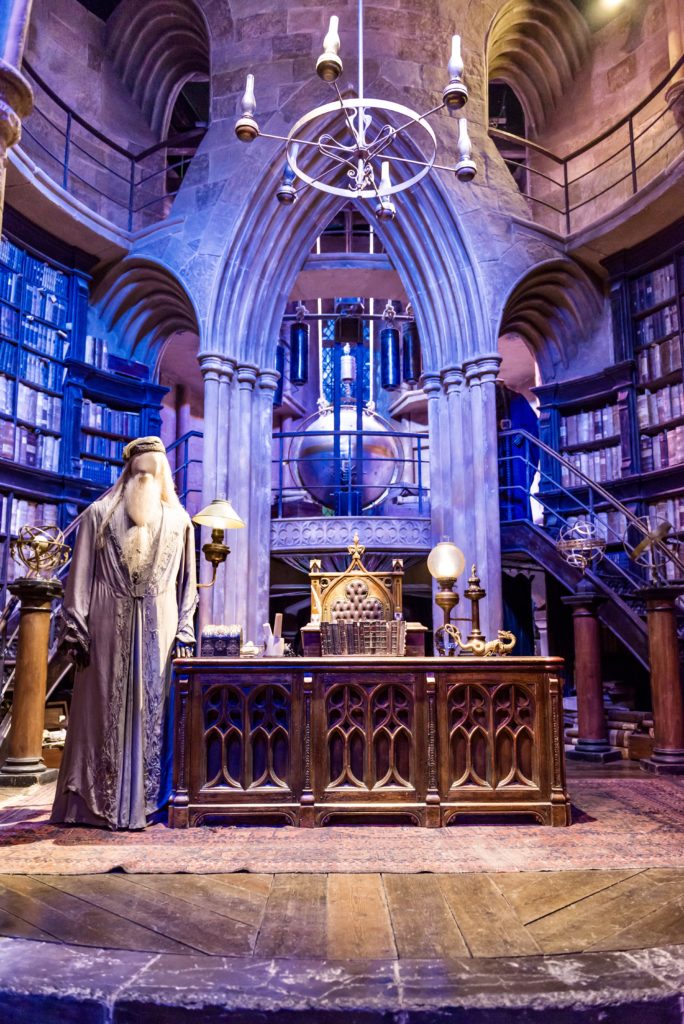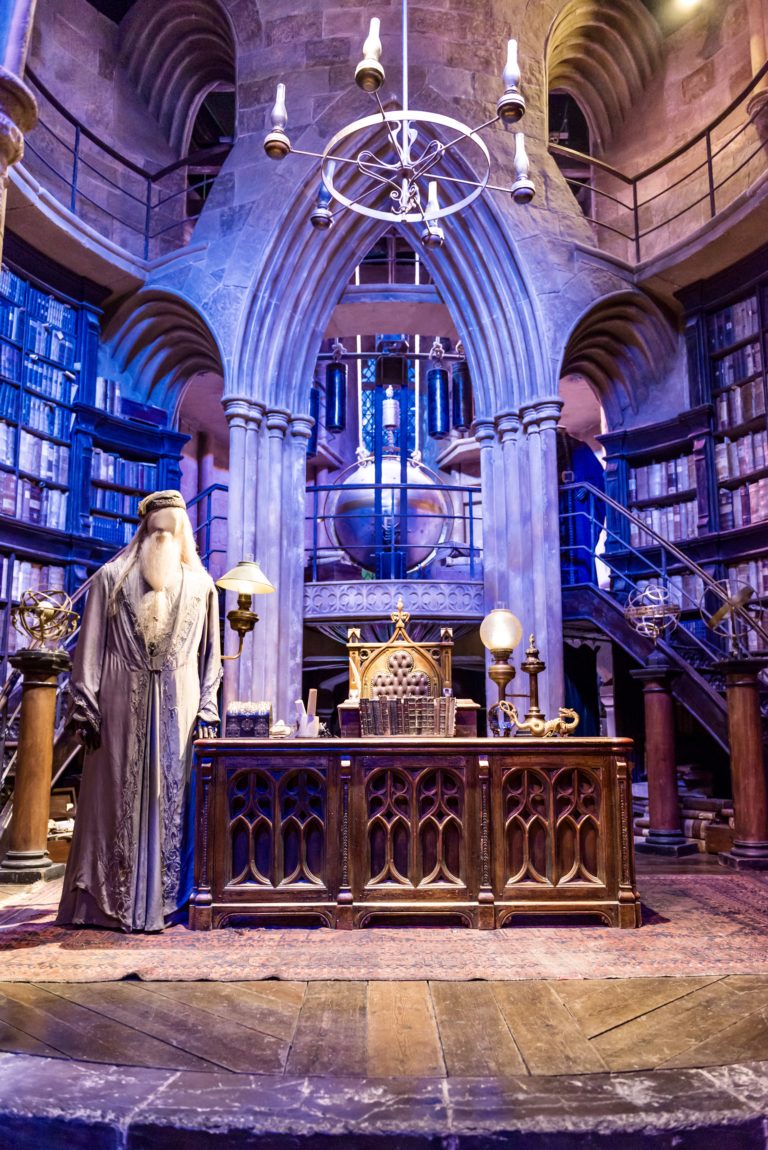 5. Warner Bros Harry Potter Studio Tour
The Warner Bros. Studio is where the majority of the eight Harry Potter movies were filmed. When shooting was complete, Warner Bros. decided to turn the property into a tourist attraction.
And it's an amazing place for Potterheads. The studio is home to an epic assortment of iconic sets, props, and costumes used during filming.
You'll see original set pieces, like the Great Hall, Diagon Alley, the Forbidden Forest, and a model of Hogwarts. You can sip a butterbeer at the onsite cafe.
Click here to pre-book a ticket the the studio. You an also book these popular tours from London: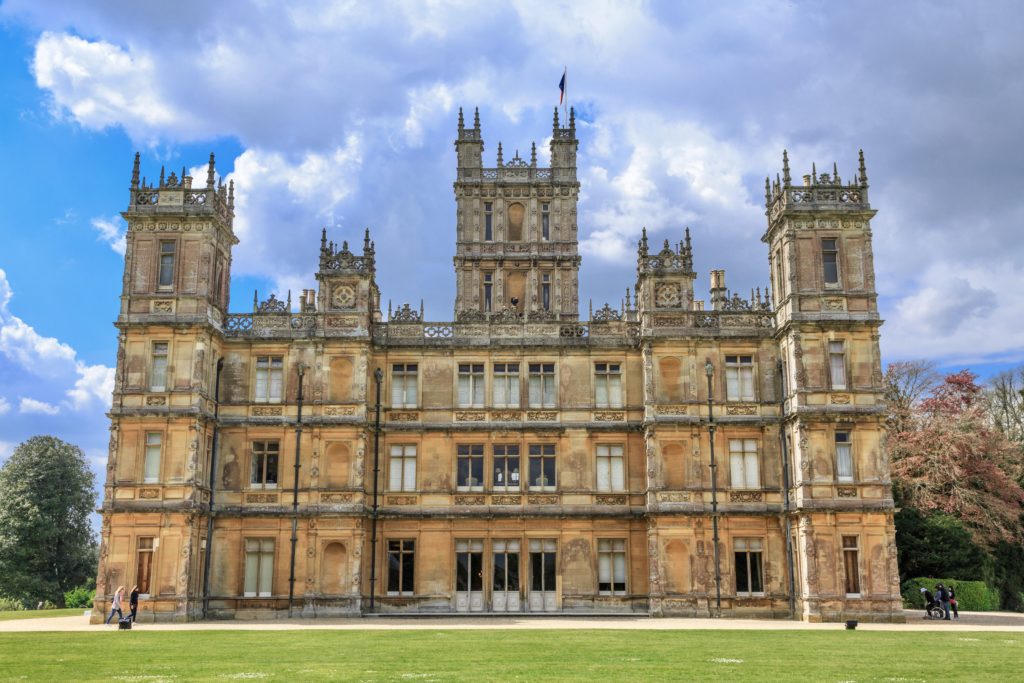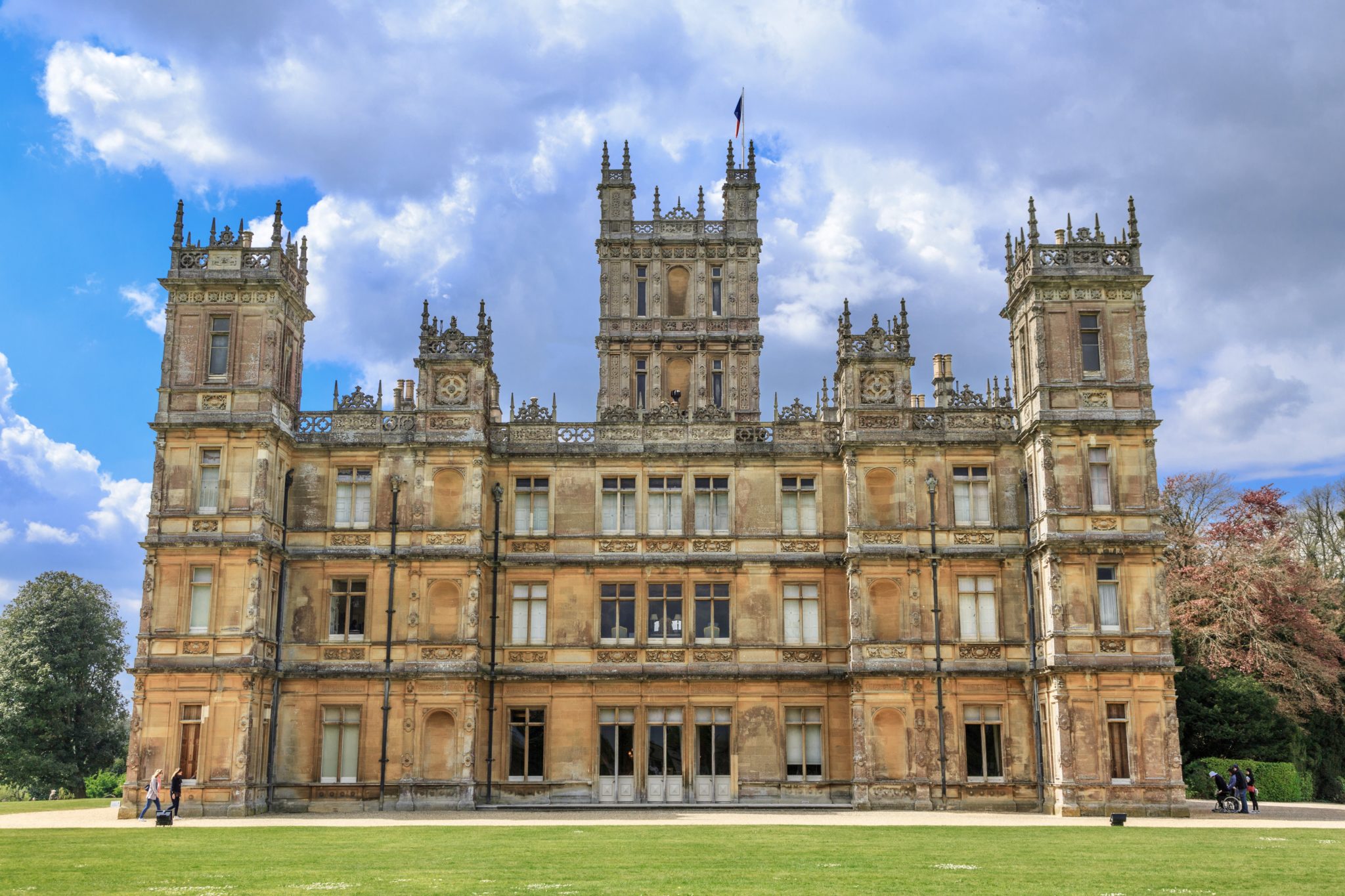 6. Highclere Castle
Highclere Castle is the country house home of the Earl of Carnarvon. It's most famous, though, as the filming location for Downton Abbey, the hit British period TV series.
The castle is open seasonally so check opening dates on the website before planning a visit.
The best way to get to the castle is by car or by joining a tour. This guided tour option includes a visit to Highclere Castle and other Downton Abbey filming locations. You can also book a guided tour that combines Highclere and Stonehenge.
I hope you've enjoyed my 3 days in London itinerary. You may be interested in these other London travel guides and resources:
If you'd like to spend 3 days in London, pin it for later.