Planning a trip to London? In this London travel guide, I give you the scoop on the tacky tourist traps in London to avoid at all costs.
Sometimes, you have to gush over a lauded attraction. And sometimes you need to levy justified criticism, to give readers the real lowdown on a particular site.
I've written posts on overrated and overhyped tourist attractions in Lisbon and Paris. London deserves the same treatment.
If you prefer to steer clear of overwhelming crowds, London might pose a challenge, as it is notorious for being overcrowded. Additionally, the city can be quite expensive, often leaving visitors in a state of shock.
It's crucial to assess whether the hyped-up attractions in London truly warrant your time, money, and energy. Consider whether you possess the patience and serenity required to endure long queues and waits.
However, the issue lies not with the destination itself. London is a city brimming with history, excitement, and constant transformation. The key lies in carefully selecting the places you intend to visit, ensuring a more enjoyable and fulfilling experience.
London's Biggest Tourist Traps
Here are 15 of the worst tourist traps and places you should skip or avoid in London. Granted, some of them are often described as must see sites for your London itinerary.
But not to me. There's so much to see in London.
You can safely cross these touristy London spots off your London to do list.
1. Buckingham Palace: a Plain Building Surrounded by a Gate
At Buckingham Palace, there's always a crush of tourists. The Victoria statue and the wrought iron gate are quite lovely. But otherwise Buckingham Palace is just an overrated celebrity culture pit stop.
There are many more impressive imperial palaces in the world. Honestly, I think the building is a bit of an ugly carbuncle, with a mishmash of architecture. It looks like a hotel.
If you're nonetheless an ardent royalist, be advised that you can only tour the royal state rooms during a 10 week period in the summer. It's a 2 hour tour and you'll need to pre-book tickets.
2. The Changing of the Guards: Glorified Marching Band
The 11:00 am changing of the guards at Buckingham Palace is likewise a bit of a yawn. It's an elaborate, precisely-timed game of tag — in one door and out the other. Billed as an ancient ritual, it's really just a marching band.
Plus, to see the marchers, you'll have to start queueing up 1.5-2 hours in advance to be anywhere near the gate. Your time is generally better spent elsewhere. Snap a photo and move on.
Instead, if you're in Westminster, head over to the Horse Guards Parade along Whitehall. There's also a changing of the guard ceremony there. It's a nice alternative to crowds at Buckingham Palace.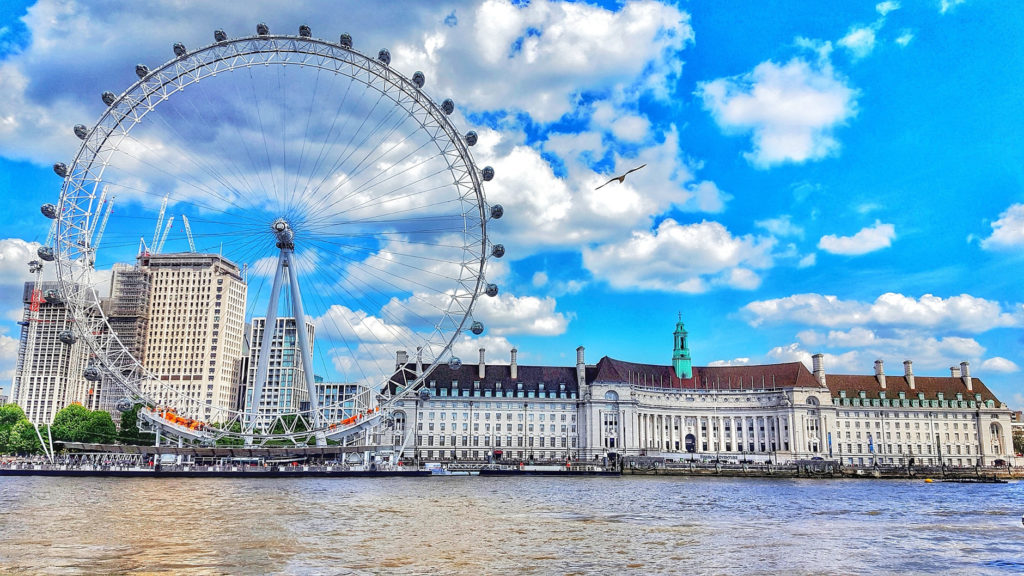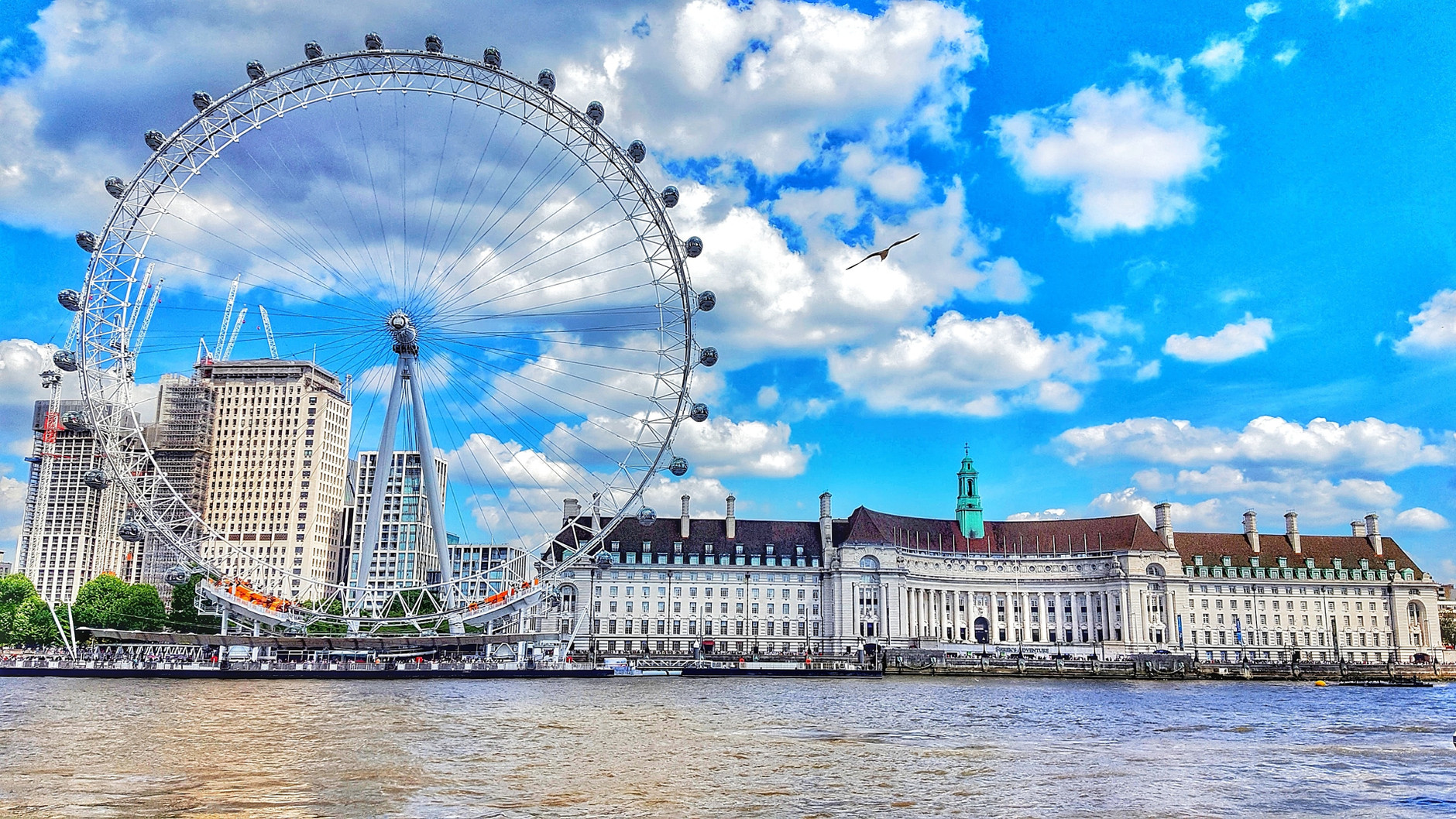 3. The London Eye: Crowds in a Pod
The London Eye is another skippable tourist trap I London. It's just a ferris wheel.
Yes, that's all it is. And yet the London Eye is an uber popular attraction in London, the most popular tourist site in the UK. It's also known as the Coca-Cole Eye or the Millennium Wheel.
The London Eye was meant to be temporary. But, due to its financial success, the Eye became a permanent fixture on the London skyline in 2002.
To ride the ferris wheel, you'll wait in a never-ending line to buy a ticket, wait to get on the Eye, and then be trapped in a capsule with a crowd for 30 minutes. Shudder.
To be sure, you do get a decent view of London from the Eye. The view is most beautiful in the late afternoon or early evening at sunset. So go then, if you're really determined to ride the Eye. As a bonus, the usually massive queues for the Eye subside later in the day.
If you must ride, be sure to book a skip the line ticket. You can also skip the line if you booked the London Pass.
For spectacular views that are free, head to the Sky Garden, on the 43rd floor of London's "walkie talkie" building on Fenchurch Street. It's billed as London's "highest public garden." All you need to do is pre-book your free viewing.
If you're visiting the Tate Modern (a fantastic museum!), you can also ride the elevator to the 14th floor to the viewing platform, for another completely free view.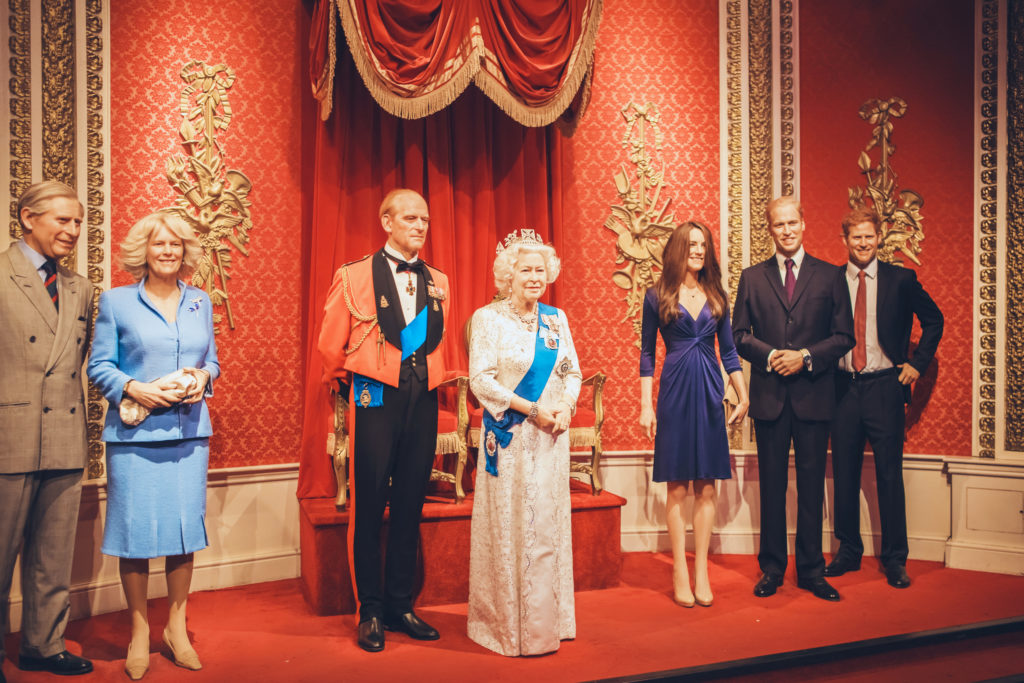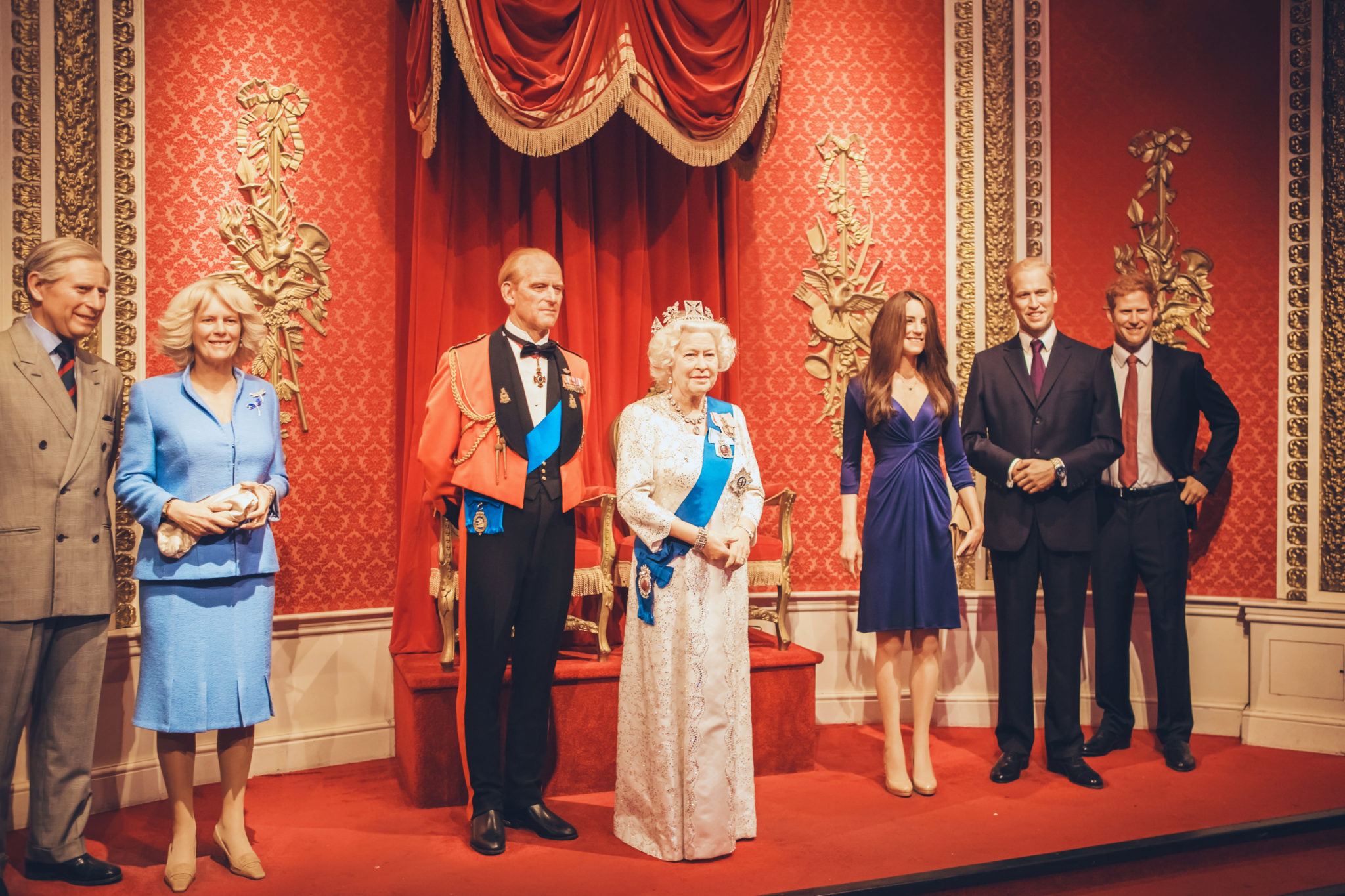 4. Madam Tusssauds: A Wax Trap
London is overflowing with amazing, and mostly free, national museums with world class art. And British art, at that.
On the other hand, Madam Tussauds is a generic big city wax museum, with some British celebrities you might even not recognize.
I fail to see the allure of wax museums. But if you truly want to see the faux celebrities instead of just googling them, prepare yourself. You'll pay dearly, wait in ghastly long admission lines, and have a noisy cramped museum experience. It may be so crowded you'll be hard pressed to get a good photo with the Marvel comic characters or the royals.
Moreover, the sticker shock price tag is staggering. The standard ticket is almost $40 per person. Skip it and see some real art instead. Or else you may be the real dummy.
5. Picadilly Circus and Leicester Square
Picadilly Circus and Leicester Square are just noisy, crowded, and incredibly annoying Times Square types places. They're where good taste goes to die.
You'll be surrounded by cheap souvenir shops with trinkets made in China and fast food chains. Do you really want to eat at Burger King when you're in London?
In Leicester Square, you'll also find M&M World and the Lego store. And the world's worst restaurant, Angus Steakhouse. I can't imagine any less British places to visit.
If you've come to this area to see a West End show, great. If not, there's not really anything to do but pass on through. Take a gander at the Shakespeare statue on Leicester Square, then leave.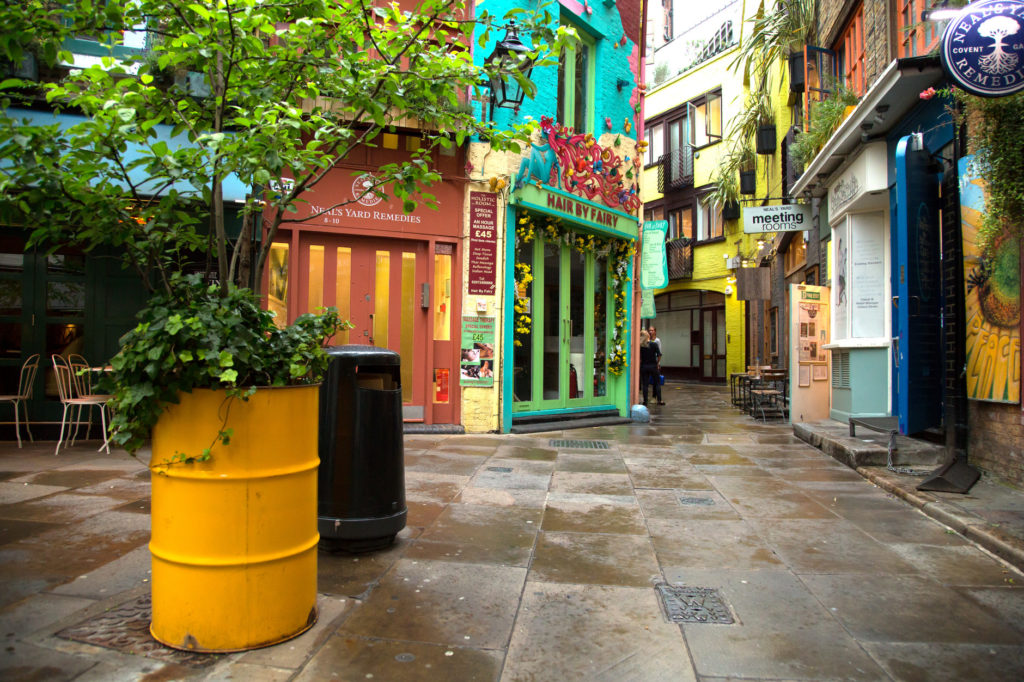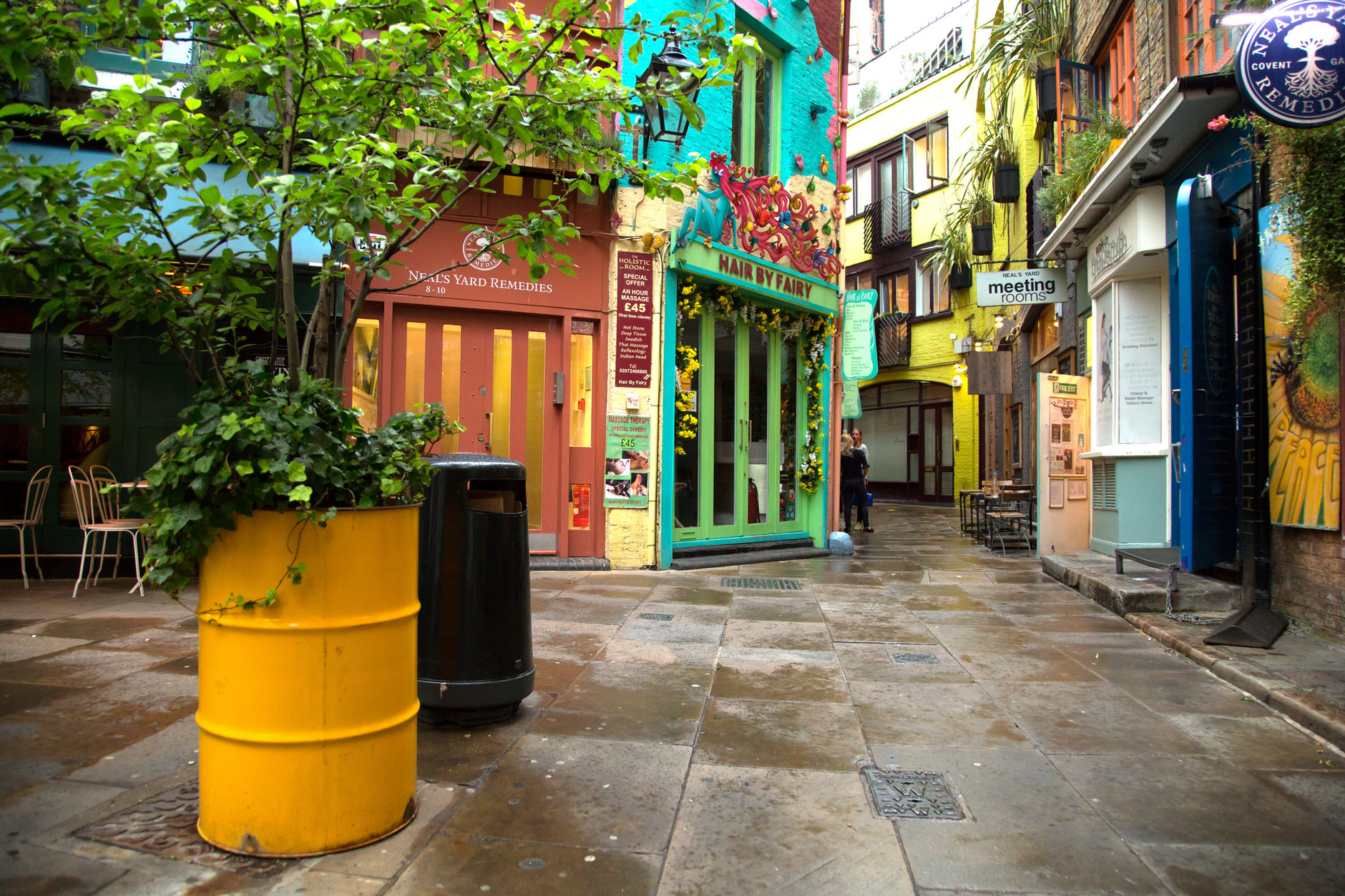 6. Covent Garden: Watch Your Wallet
Covent Garden has been a popular London retail and leisure district since the 17th century. It's a buzzy mix of tony restaurants, cocktail lounges, souvenir stalls, and food market halls.
If it's your first time in London, you should definitely pay a visit and take a peek. But go early so you can actually see the interesting architecture and cobbled bones of the place.
Be forewarned though. Covent Garden is definitely a bit of a tourist trap, with street performers and overpriced eateries. If you're too busy watching the buskers, you may lose your wallet.
Worried that Covent Garden has lost its authentic charm, city planners have been trying to resuscitate it. Apple Market has been renovated and the area is more pedestrianized now. It's pretty, but packed.
7. Sherlock Holmes Museum: Psst! He's Not Real
Sure, we all love Sir Arthur Conan Doyle's Sherlock Holmes. He's a clever fictional hero and a master of deduction. But Sherlock Holmes is NOT a real person and doesn't deserve a "museum."
The Sherlock Holmes Museum on Baker Street is therefore just flat out silly, a meaningless contrived attraction. Coincidentally, the museum is next to Madame Tussauds.
Plus, it's an expensive rip off designed to bilk unsuspecting tourists. There are some (questionably authentic) Victorian trinkets, along with unrealistic wax figures. But the museum seems to center largely on the gift shop.
Apart from the paucity of offerings, a ticket to the museum is rather expensive (£15). And you'll have a long wait to get inside to see junk. Don't fall for this transparent charade, when there's a plethora of real art to be seen and admired in London.
If you love Sherlock Holmes, instead take a 3 hour walking tour for the historic backdrop.
8. Peggy Porschen, An InstaTrap
It's pink. It's pretty. It's Instagram famous.
Otherwise, there's really nothing special about Peggy Porschen in London's Belgravia neighborhood. Unless of course you'd like some overpriced mediocre cakes served up at a glacial pace in a crowded setting. 'Nuff said.
On the other hand, Belgravia itself is absolutely lovely, a quiet break from the cacophony of the city.
Like neighboring Mayfair and Knightsbridge, it's London's champagne — with beautiful architecture, high end shopping, and lovely leafy gardens and squares. Belgravia is the perfect place for a leisurely and luxurious stroll.
9. Oxford Street: Generic Shopping
Like the Champs Elysees in Paris, Oxford Street is a crowded mess. Sure, there are lots of shops there (and the Christmas lights are divine).
But they're mostly generic and ubiquitous ones, like H&M and Urban Outfitters. I know, I was recently dragged there by my teenage daughter, who found the area infinitely more fascinating than me.
If you want to shop with fewer crowds, try Carnaby Street, just 2 minutes from Oxford Street. It has some actual London based shops.
Better yet, head to a London neighborhood like Shoreditch, Notting Hill, Mayfair, or Chelsea for everything from vintage to luxury shopping.
10. Abbey Road: It's a Public Road
Who doesn't love the Beatles? I do, but not enough to visit Abbey Road, also known as the Beatles Crossing.
It's located in a north London neighborhood of St. John's Wood. Tourists flock there to recreate the iconic album cover of the four Beatles crossing the street.
But this isn't really a tourist attraction. It's an active public road. You could get killed trying to get your photo, unless you're there at the crack of dawn.
11. The London Aquarium: Fish in London?!
Don't spend your precious time in London at the London Aquarium on the south bank. London is land bound, not on the coast. Nothing you see at the aquarium will be remotely London-related. This is yet another generic big city site that's eminently skippable.
In fact, this carnival-like area of south bank is best avoided. The entire section between Westminster Bridge and the Tate Modern is infested with tourists, buskers, and pickpockets.
If you want to sample the attractions of the south bank, either start at the Tate Modern and head due east or start at the Tower Bridge and head west.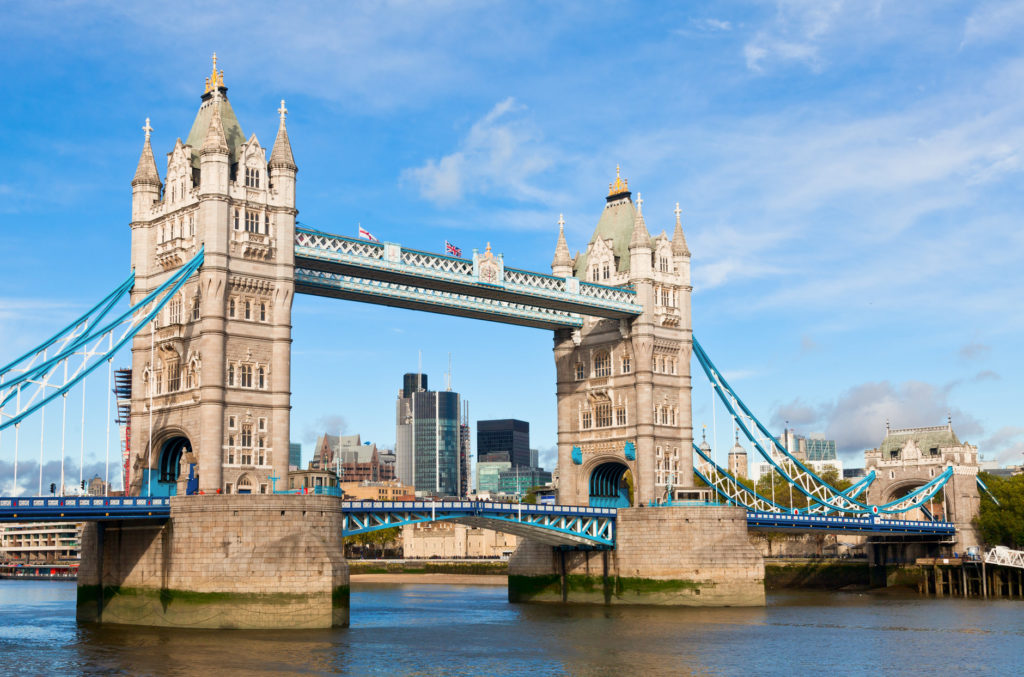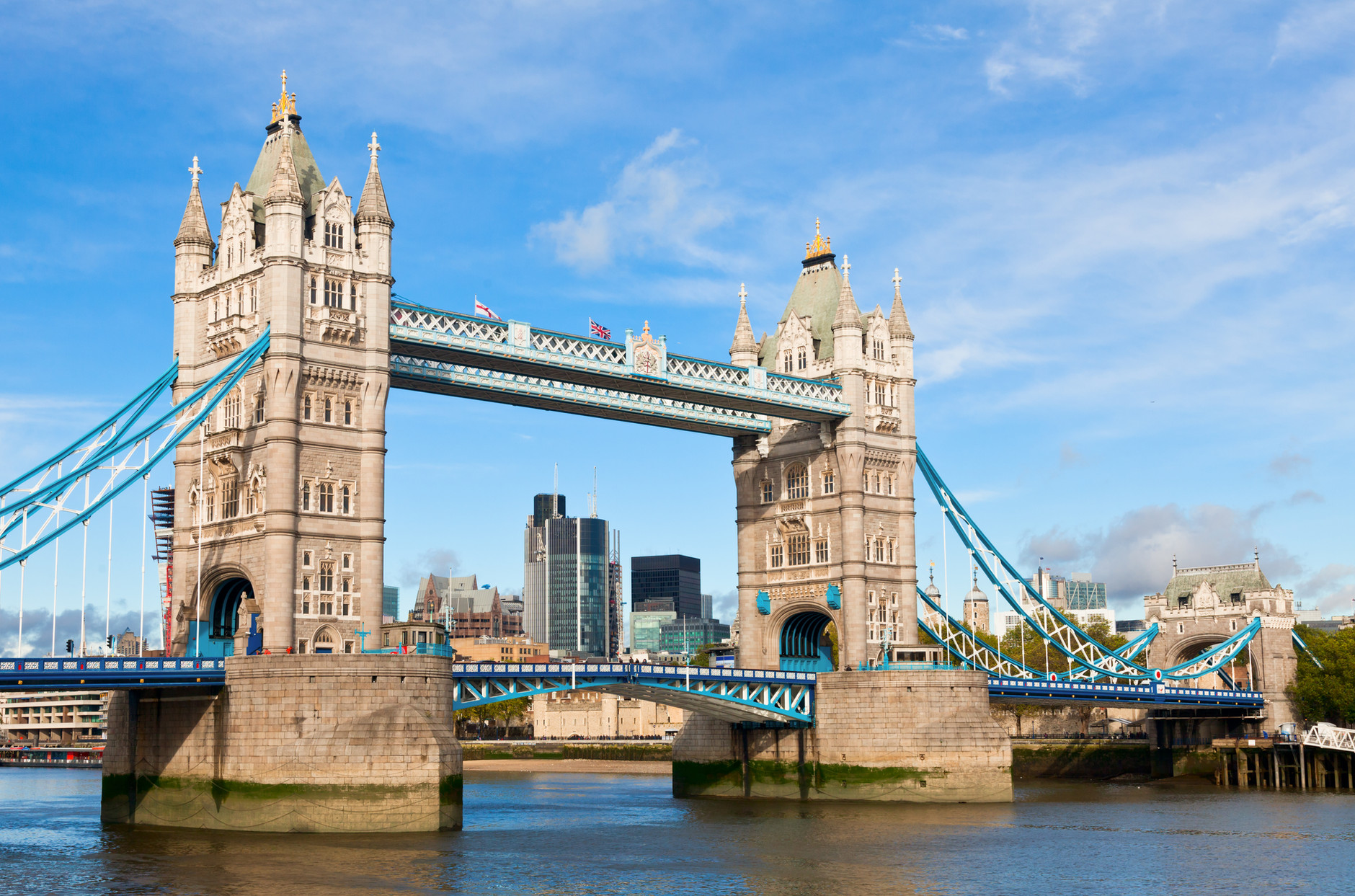 12. London Bridge Experience: Costly Cheap Thrills
The London Bridge Experience is a deceptive name. It's another of the jamboree-like attractions on London's south bank.
It's basically a walk through scare attraction that claims to take you on a journey through English history. But it's really just an amusement park built into the basement of London Bridge Train Station. Skip it.
Don't go to the London Dungeon, located near the London Eye, either. At this place, "costumed actors bray at visitors as they lead them through darkness from set to set, each representing another period of English history as a 13-year-old boy might define them."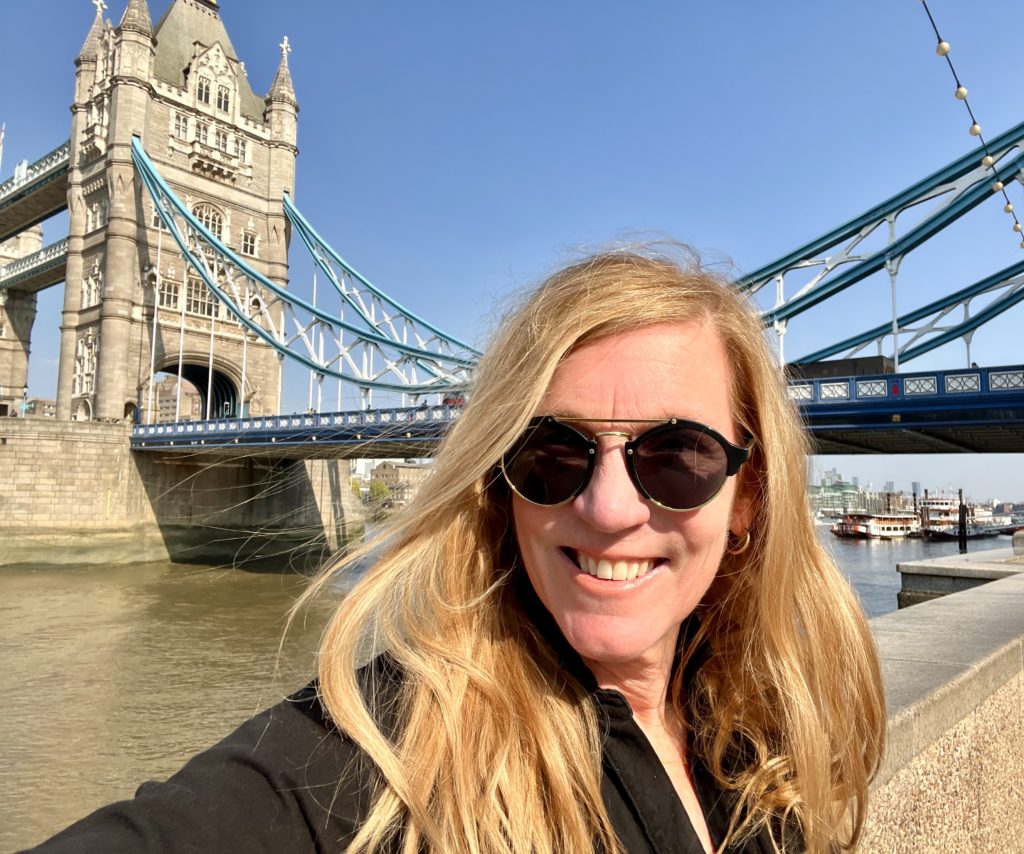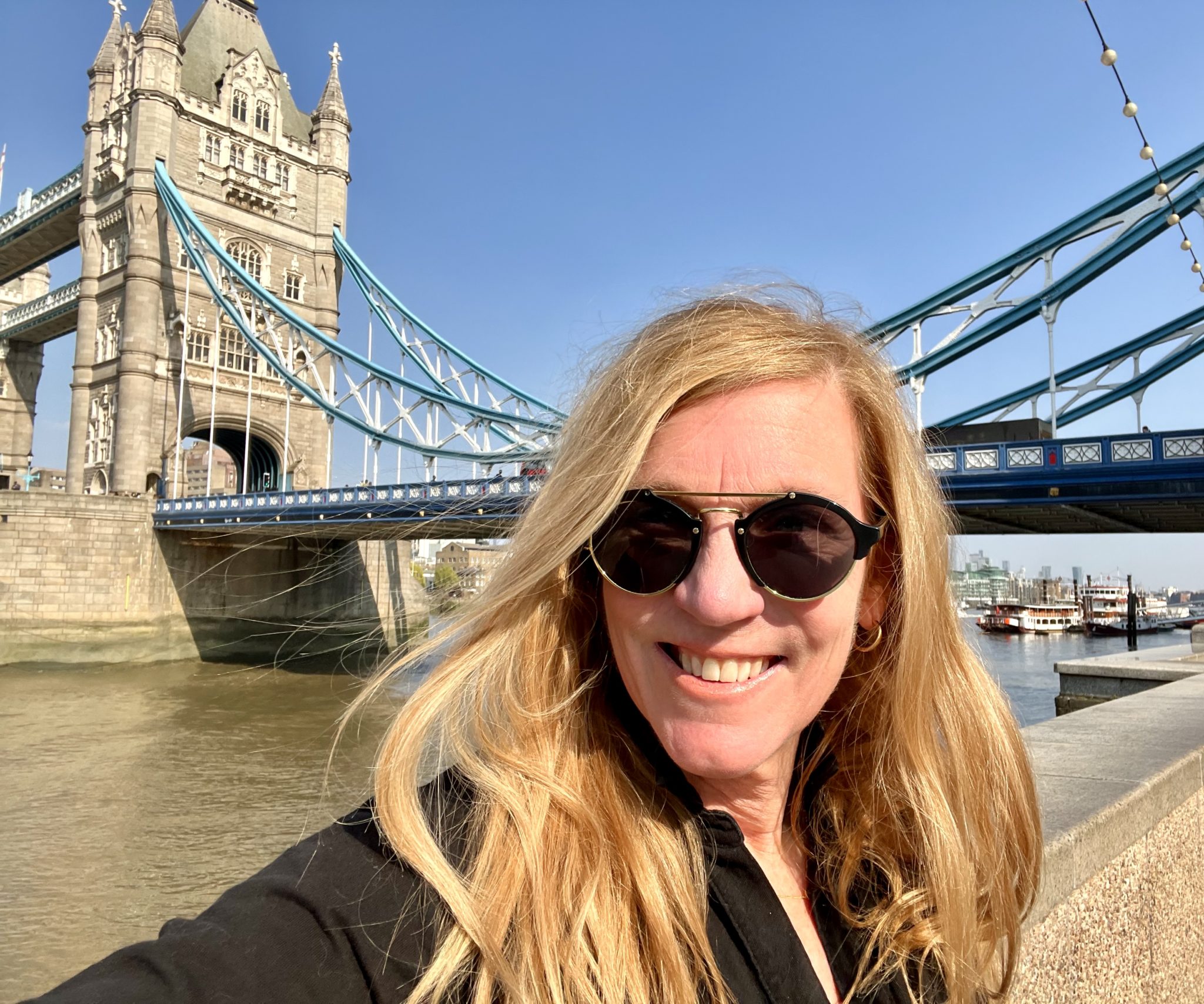 If you want a real experience, book a skip the line ticket for the Tower Bridge. It's one of London's most defining landmarks.
Built between 1886-94 during the reign of Queen Victoria, it was designed to mimic the architectural style of the Tower of London.
You can walk across the bridge on glass walkways, learn about the bridge's history, and climb the two Victorian towers. This attraction is much less expensive and included in the London Pass.
13. Borough Market: Watch Out For The Tourist Buses
Borough Market is billed as a must see foodie site. It's not really.
It's a massive food hall that's become mostly a tourist attraction, a victim of its own popularity. Tour buses stop here too, so you'll be crushed by massive crowds. If you must go, head there before 10:00 am.
Personally, I prefer browsing at the Columbia Road Flower Market, Maltby Street Market, or Leadenhall Market.
You can also try the Camden Market. It's located in a quirky neighbrohood covered in fantastic street art. Camden is known for its edgy shops and indie foodie specialties. It can be a fun place to visit — just not on the weekend when it's heaving with tourists.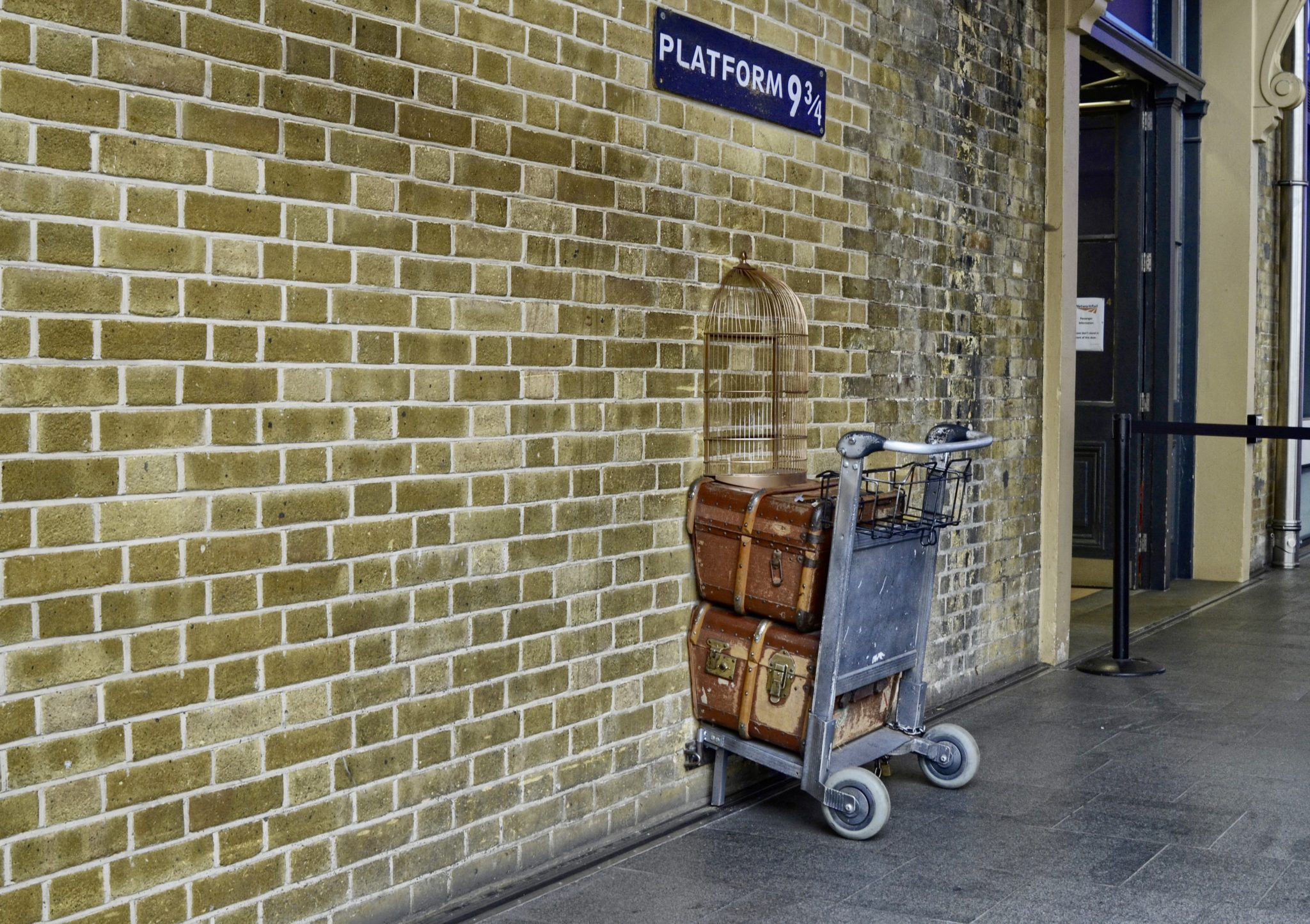 14. The 9 3/4 Platform at King's Cross: Fake Site
I'm sorry, Harry Potter fans. But the 9 3/4 platform, a fictional secret platform that only wizards can use, is just a trolley in a wall at King's Cross Station.
It's not even the original one either, which was displaced during construction. There's the proverbial gift shop next door and people offering to take your "professional" photo with a Harry Potter scarf.
You'll also have to queue up take a picture with the trolley and sign. This process may take 30-60 minutes.
You're better off taking a walking tour of London's other Harry Potter filming locations. Here's my complete guide to all the Harry Potter places to visit in London.
15. The Shard: Super Expensive Views
I hesitate to call the Shard a true tourist trap. The tallest building in the European Union is a cool place and an iconic landmark in London.
You'll get an eyeful of London from the 69th and 72nd floors. The tour is well organized with timed entry passes and viewing telescopes.
But still. At 32 euros for just the standard ticket, it's a horrendously expensive jig. Why pay this whopping fee when there are equally good vistas at the Sky Gardens or the Gardens at 120 for free?
16. Kensington Palace
Kensington Palace is not my favorite place in London. It's rather dark and dank. Not what you think of as a grand palace.
The displays aren't well labeled. To learn anything about what you're seeing, you have to pick up a book and walk around with it, looking for numbers.
If you're a fashionista, the only real reason to visit is to see the collection of Princess Diana's dresses.
If you're staying nearby and have the London Pass, visit. If not, it's a hike to get there and tickets aren't cheap.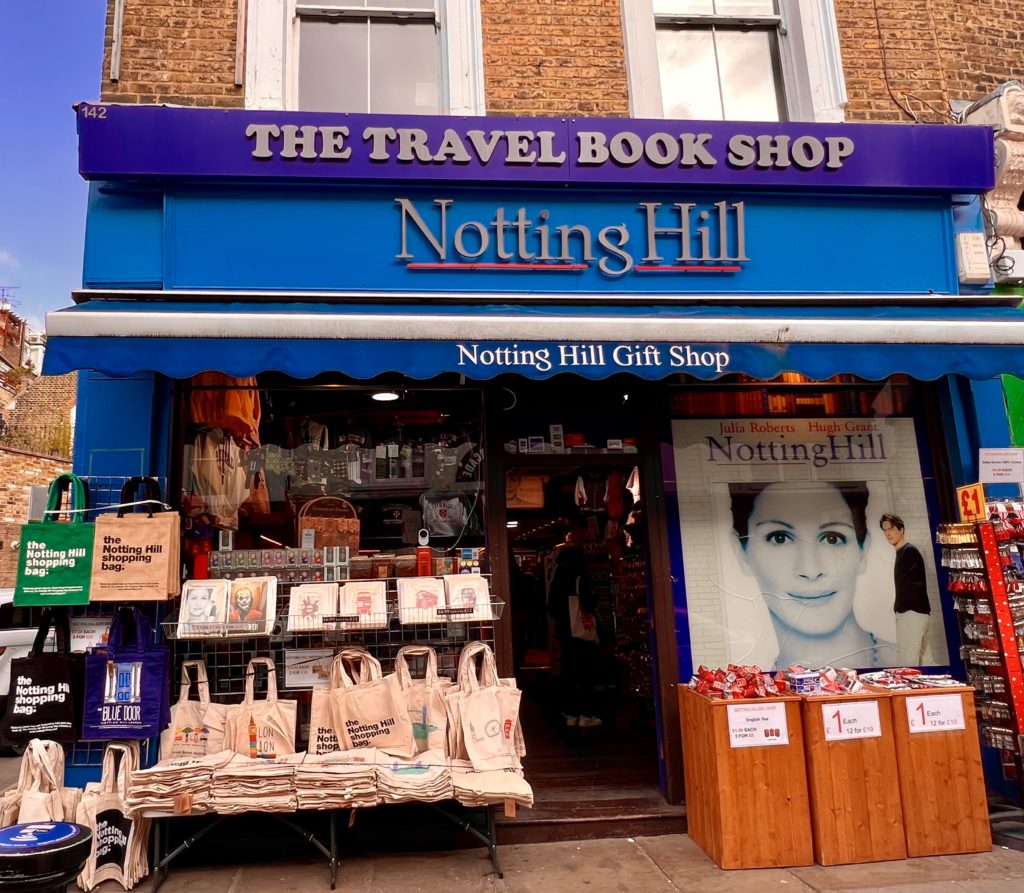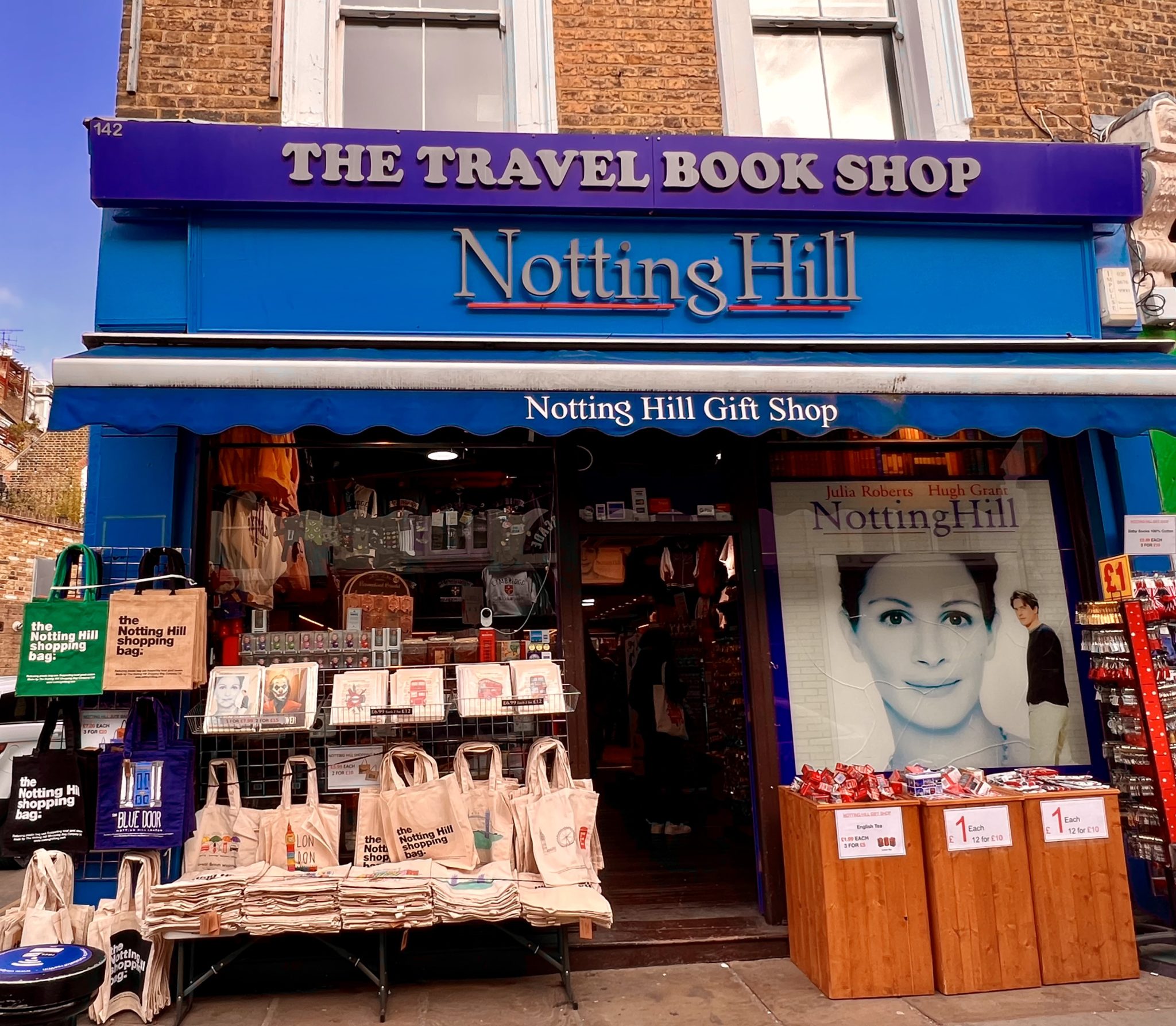 17. Notting Hill's Fake Book Shop
The book shop that appeared in the movie Notting Hill is not a real book shop. Even though it's banner says "the travel book shop," it's not. It's a trinket store. It's not worth finding it or walking inside.
But you may want to go inside the actual book shop that inspired the one in the movie. That is an actual bookstore with a fantastic selection.
When the book shop was asked to become a filming location, it turned down the offer. Hence, the other bookstore was used to film the movie.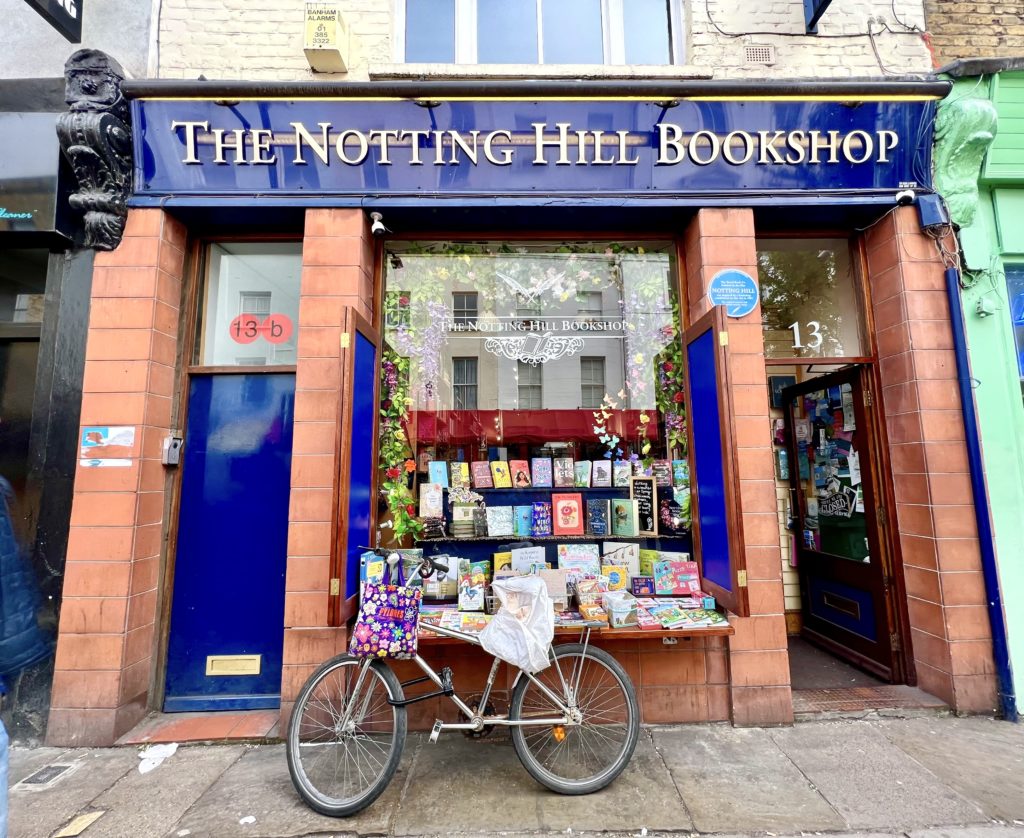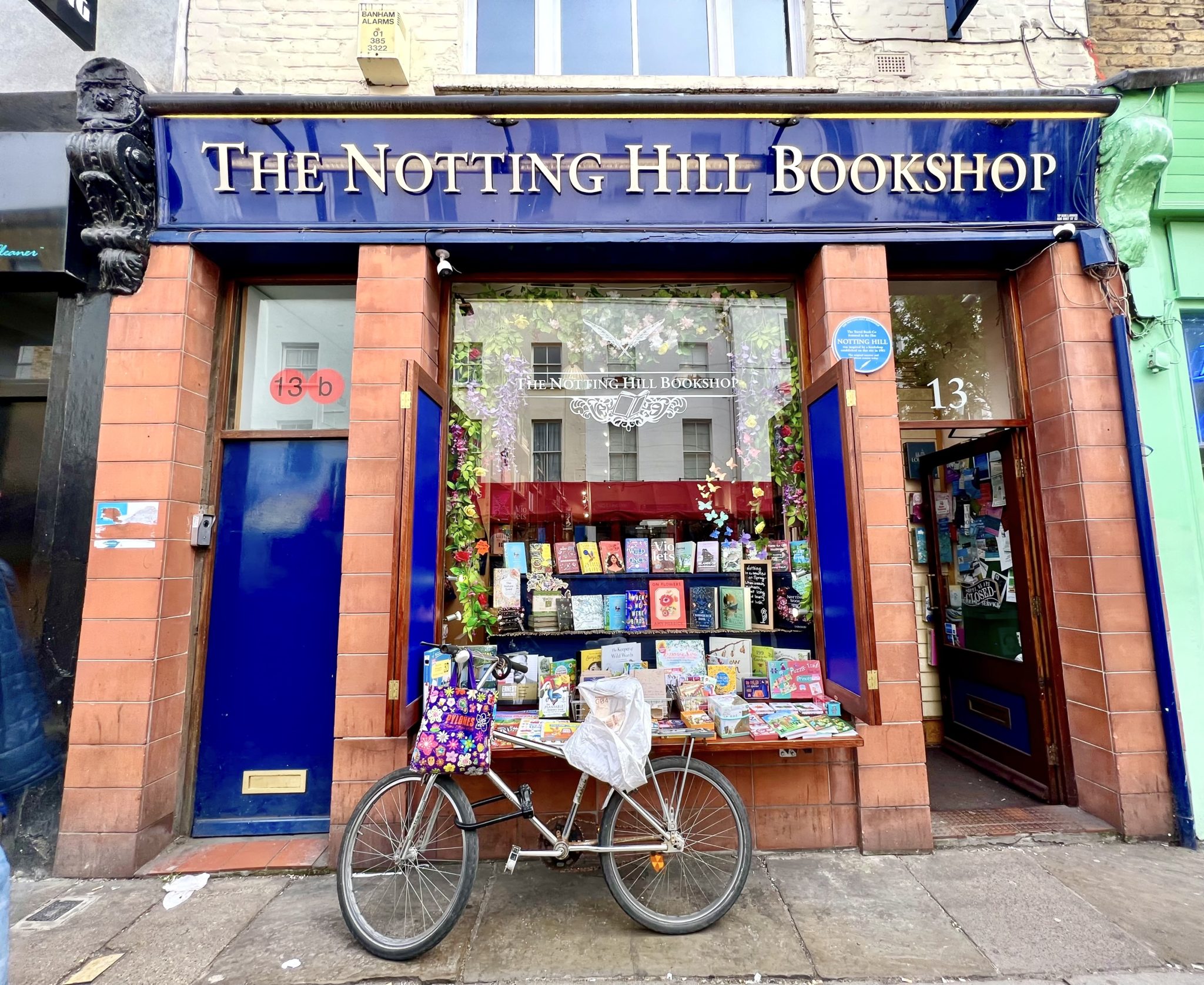 I hope you've enjoyed my guide to the tourist traps to avoid in London. You may enjoy these other London guides:
If you want to avoid tourist traps in London, pin it for later.