Planning a trip to London and wondering what to put on your itinerary? Here's my guide to 30 amazing museums in London to give you some destination inspiration.
London has a great art scene. The city is an art lover's paradise, literally overflowing with fantastic museums displaying world class art.
London is a city that caters to all kinds of art enthusiasts, from those who prefer internationally recognized museums to those who enjoy visiting more intimate house museums and hidden galleries.
No matter your preference, you're sure to find an outlet for your art geekery in London. From prehistoric artifacts to modern art works, the city boasts an incredibly diverse range of collections and exhibitions.
The must-see museums in London are so numerous and varied that you could spend a lifetime visiting them all. Each museum is rich in history, culture, and art, providing endless fascination for anyone who steps through their doors.
What's more, many of London's best museums offer free admission, making them accessible to everyone. While some may charge for special exhibitions, the permanent collections can be enjoyed free of charge.
So, whether you're a lifelong art lover or simply looking for an enriching way to spend an afternoon, London's museums offer a wealth of opportunities to explore, discover, and be inspired.
Best Museums In London
Here are my picks for the 30 best museums to visit in London.
Some of these museums are free and some are included in the London Pass. I give you an overview of the museum and some of the highlights inside.
1. Wallace Collection
The Wallace Collection is one of the world's best small museums, a treasure trove of art. But it's somewhat pleasantly lost (except for locals) in London's sea of amazing museums.
The Wallace Collection is housed in a palatial mansion. It's a perfectly preserved in situ collaboration of art and period settings.
The museum has a fine collection of old Masters paintings set amid fine French furniture. It's word renowned for its 18th century French paintings, European paintings, Boulle furniture, and medieval armor.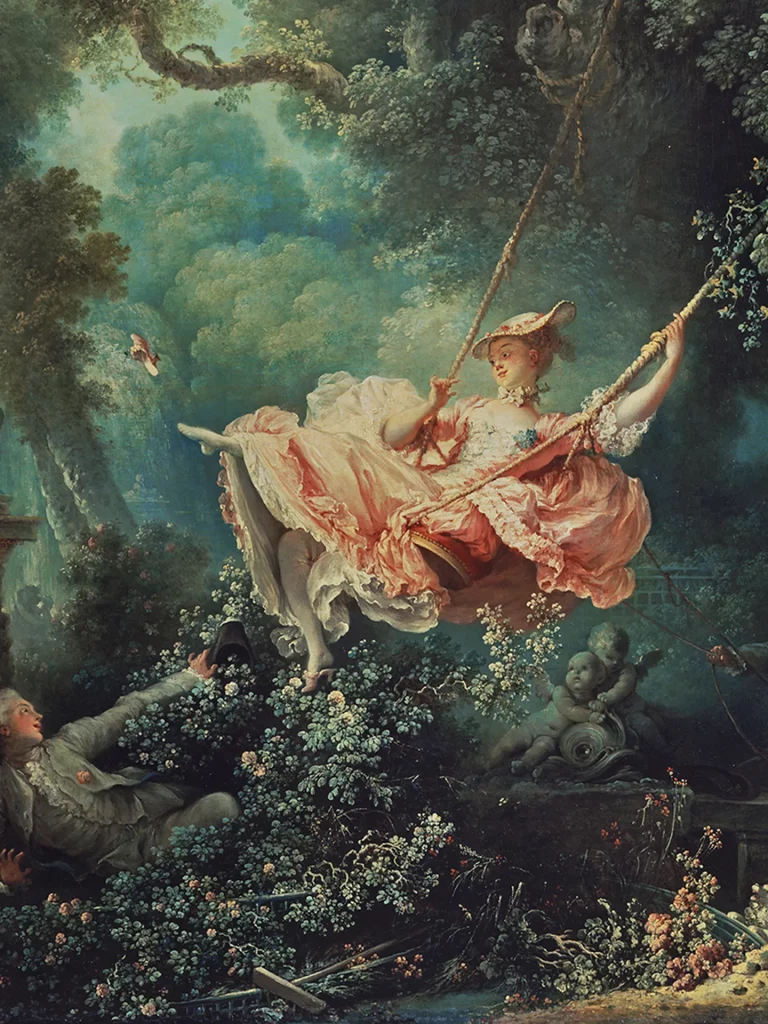 Instead of the standard white or gray walls, the colorful wallpaper, gilded frames, and porcelain compete for your attention. There are even signs telling you not to sit on the "art."
You'll find works by Rembrandt, Franz Hals, Velazquez, Titian, and Canaletto. Plus, there's a slew of works by Rococo-era artists like Watteau, Boucher, and Fragonard. The museum's most famous painting is Fragonard's The Swing.
The museum is a closed collection set out in 24 rooms. That means nothing can be added to or subtracted from the collection.
Here's my complete guide to the Wallace Collection.
You can take a free 30 minute tour of the Grand Gallery on the second floor at 3:00 pm with a museum expert. You need to make a reservation for this tour at the front desk. You'll be given a sticker to wear.
But the Wallace Collection is so vast, with so many masterpieces, that you may want to book a proper 3 hour guided tour.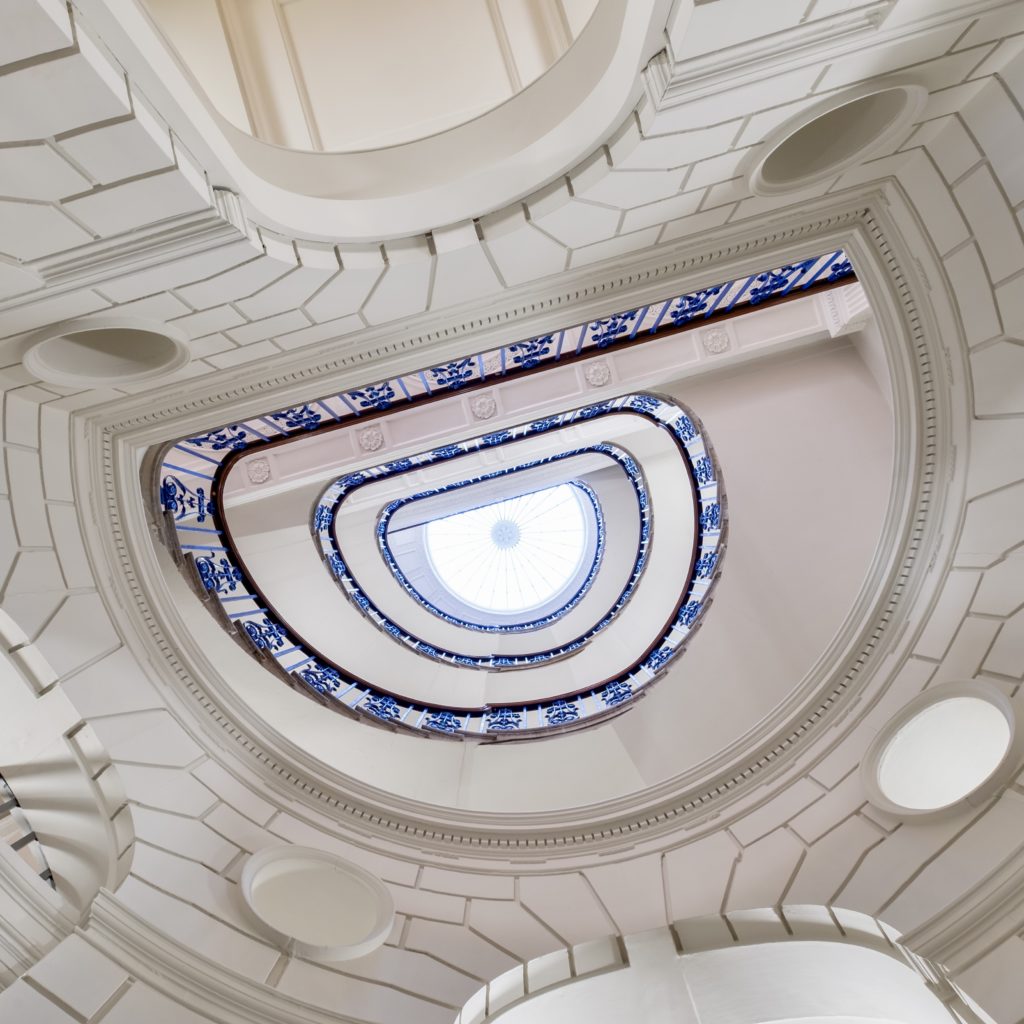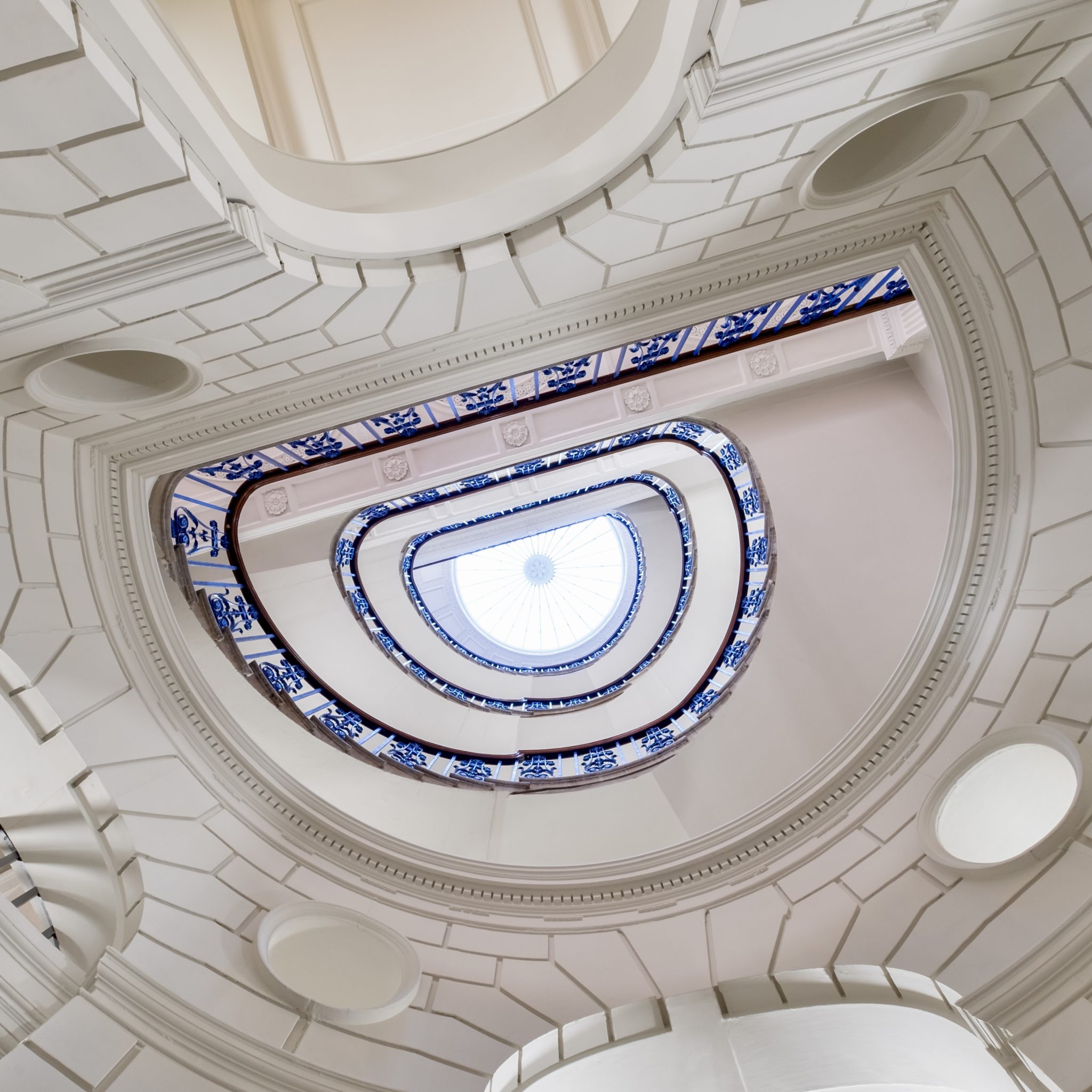 2. Courtauld Gallery
The Courtauld Gallery is a stunning hidden gem in Somerset House in central London. It first opened its doors in 1932.
The gallery just been given a perfectly-judged 3 year face lift, reopening in November 2021. The result is stunning.
The gallery is renowned for its collection of Impressionist and Post-Impressionist art. If your'e an art lover, you will walk in and immediately recognize some of the paintings.
In the Great Room, there are seminal works by Renoir, Manet, Monet, Cezanne, and Van Gogh. The museum has Britain's largest collection of Cezanne works.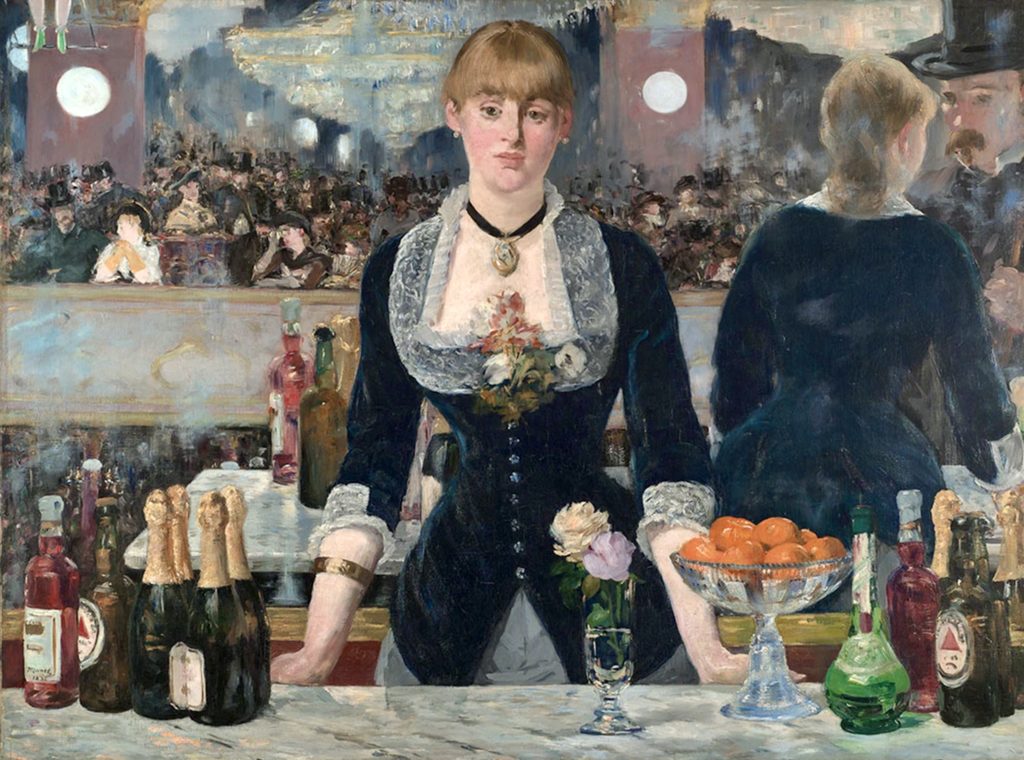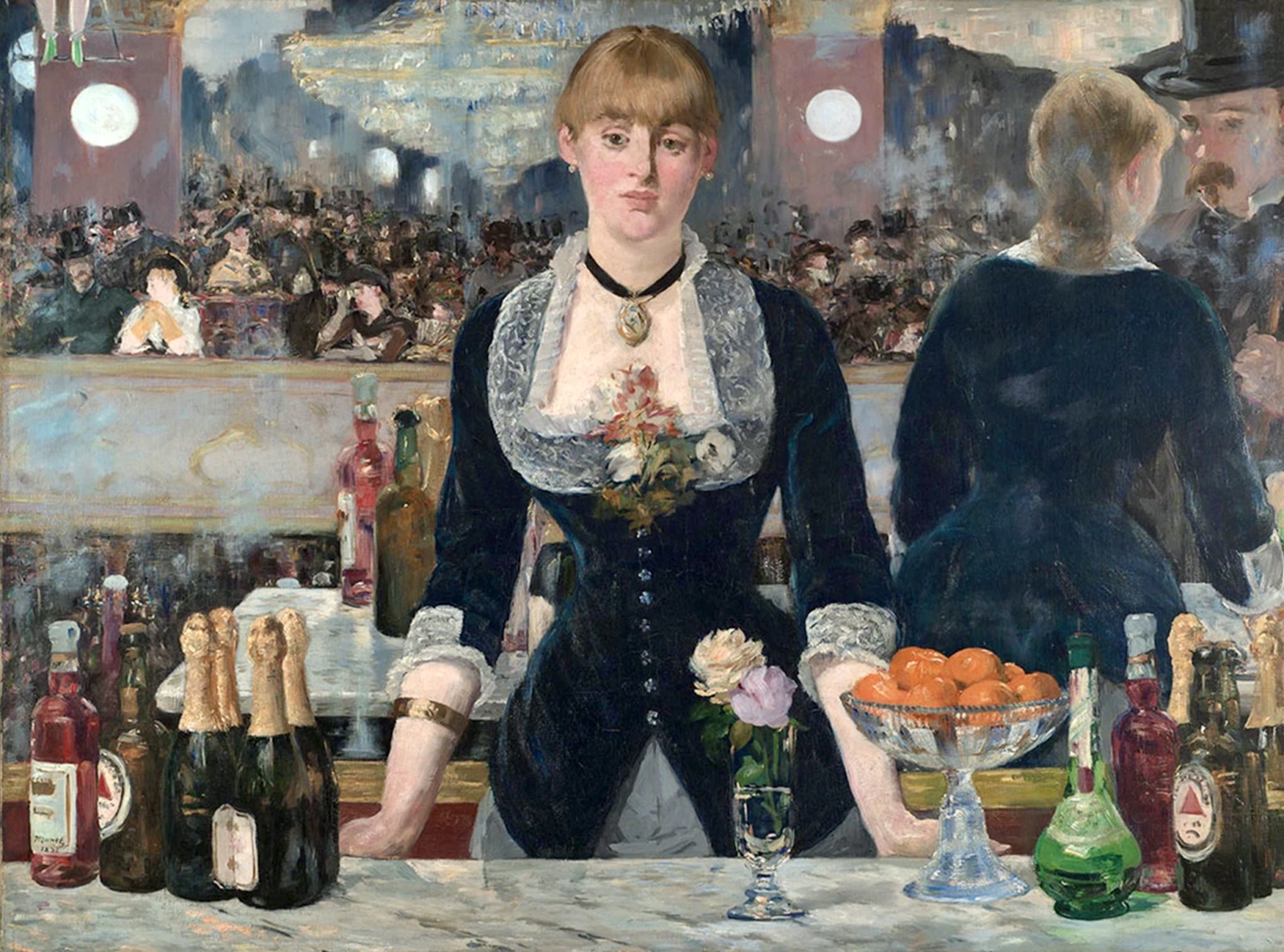 There's also a collection of early Renaissance works, including some by a Botticelli, and northern Renaissance pieces. And two knockout roos with Rubens paintings.
The must see masterpieces include Manet's A Bar at the Folies Bergere, Lucas Cranach's Adam and Eve, Renoir's the Theater Box, and Van Gogh's Self Portrait With Bandaged Ear.
The Courtauld also some top level temporary exhibitions. When I was there, there was one with all of Van Gogh's self portraits.
Address: Somerset House, Strand, London WC2R 0RN
3. Churchill War Rooms
If you're a history buff or WWII nerd, you have to put the fascinating Churchill War Rooms on your itinerary.
The museum is divided into two sections. One part is dedicated entirely to Churchill's life and career and another is dedicated to the Cabinet War Rooms.
The war rooms were where Churchill waged war in underground bunkers. It's where Churchill's inimitable voice was broadcast to the public, as German planes rained down bombs.
You can walk the top secret corridors of London's war rooms. You'll see what life was like during the long tense days and nights of WWII.
This second part of the museum also has visual, audio, and interactive displays. You can listen to excerpts of rousing Churchill speeches. You can hear first hand accounts of life from ordinary people and officers during WWII.
The Churchill War Rooms sit on the Clive steps of King Charles Street underneath the streets of Westminster.
In high season, you'll definitely need to pre-book tickets online here. You can also book a guided history tour with a museum entry.
Here's my complete guide to the Churchill War Rooms.
Address: Clive Steps, King Charles St, London SW1A 2AQ
3. Tate Modern, London's Modern Art Museum
For modern art, the go to spot in London is the Tate Modern. Opened in 2000, the museum is housed in the former Bankside Power Station.
It's one of the best examples of the transformation of a derelict factory into a fashionable cultural space. The industrial look seems fitting for its cutting edge art.
In 2016, the museum was expanded, renovated, and a viewing terrace was added on the 10th floor of the Blatvatnik Building.
Today, the Tate Modern is home to room after room of world famous international modern and contemporary art. It's not just limited to paintings either. They're installations, sculptures, films, and photography.
The Tate Modern is organized by theme, and isn't chronological. It's been reorganized since the pandemic and you circulate in one direction only.
Among other modern art masterpieces, you can clap your eyes on Andy Warhol's Marilyn Diptych, Marcel Duchamp's Fountain, Amadeo Modigliani's Peasant Boy, Pablo Picasso's Nude Woman in a Red Armchair, Georgio de Chirico's the Uncertainty of the Poet, Henri Matisse's The Snail, and Salvador Dali's Lobster Telephone.
Don't miss the room with Mark Rotho's luminous Seagram Murals, with their deep hues of black, blue, purple, and red.
They were inspired by the Michelangelo's Laurentian Library in Florence. In the 1960s, Rothko gave nine of the murals to the Tate Modern, where they are displayed in an exclusive and dimly lit room.
The Tate Modern also offers a stunning free view. So you can skip expensive tourist traps like the London Eye.
There's a viewing platform on the top floor of the Blavatnik Building. Just ride the elevator to the 10th floor.
The Tate Modern is a free museum. Click here to book a guided tour of the museum.
Address: Bankside, London SE1 9TG
4. The British Museum: the Museum of the World
In the artsy Bloomsbury area, you'll find one of the world's foremost museums, the British Museum. Opened in 1753, it's a universal museum and an unmissable attraction in London.
The British Museum has a massive collection of the world's most important historic artifacts. It seeks to provide a cross cultural understanding of art owned by "humanity."
But it's owned by humanity in name only. Many of the goodies on display date from England's reign as a major world super power. It's utterly amazing how much stuff the Brits gobbled up, with their obsessive fervor for quirky collecting.
Most famously, the British Museum holds title to the Elgin Marbles, effectively acquired by conquest. They're in Room 18.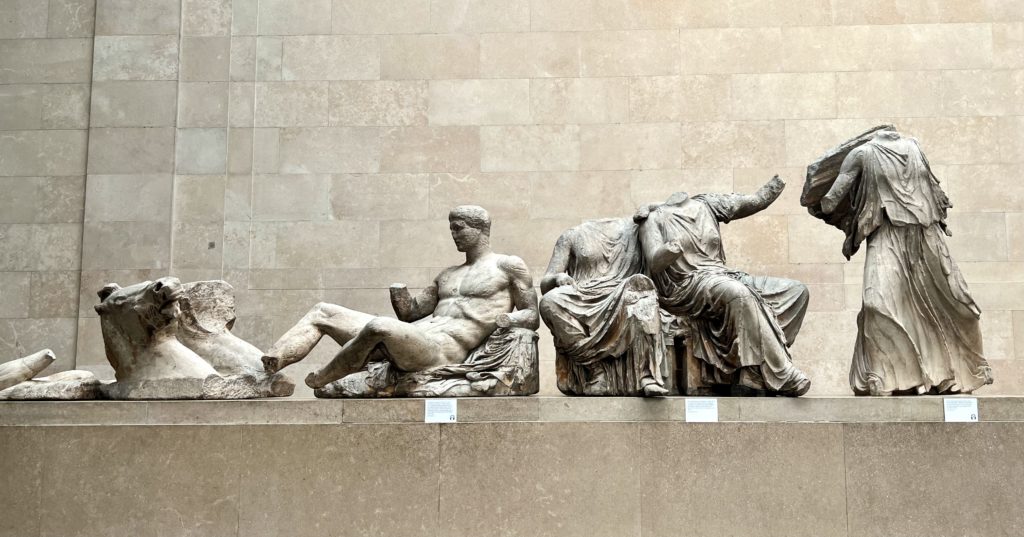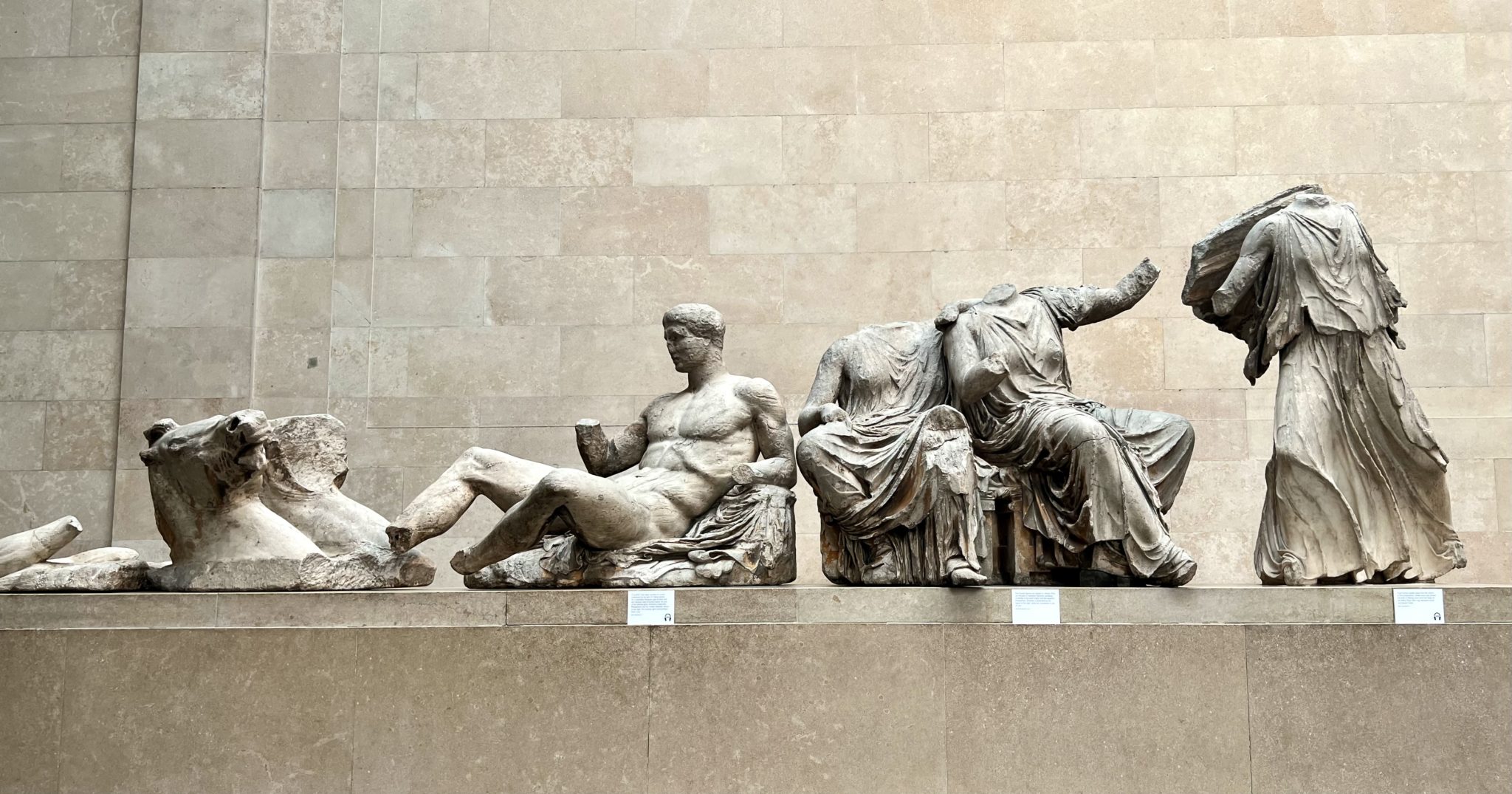 These beautiful friezes and sculptures once formed part of the Parthenon on the Acropolis of Athens, built between 447 and 438 B.C. They were originally painted in brilliant colors with marble trim. Because they're almost at eye level, you can see them much better than the Greeks could.
The man responsible for their divorce from Athens was Lord Elgin, a British Ambassador. Ownership of the marble has long been a source of controversy. Greece has repeatedly asked for their return, but to no avail.
The Parthenon marbles aren't the only Greek sculptures on display. There are many rooms dedicated to Greek and Roman sculpture. The museum has a stunning array of busts of the Roman emperors.
Other must see highlights of the British Museum are the Egyptian mummies, the renowned Rosetta Stone, the Assyrian lion hunt reliefs, the Lindow Man, the Lewis Chessmen, and the Sutton Hoo Ship Buria.
The British Museum is very child friendly offering child appropriate routes. To avoid long lines, use the back entrance on Montague Street.
You'll still go through security. But there are far fewer people at this entrance.
The museum is free, but it's popular. To be sure you get in, you should reserve a timed entrance online. Plus, the museum's bookshop is amazing!
For more information, here's my complete guide to the British Museum. You can book a guided tour of the museum. You can even have afternoon tea there.
Address: Great Russell St, Bloomsbury, London WC1B 3DG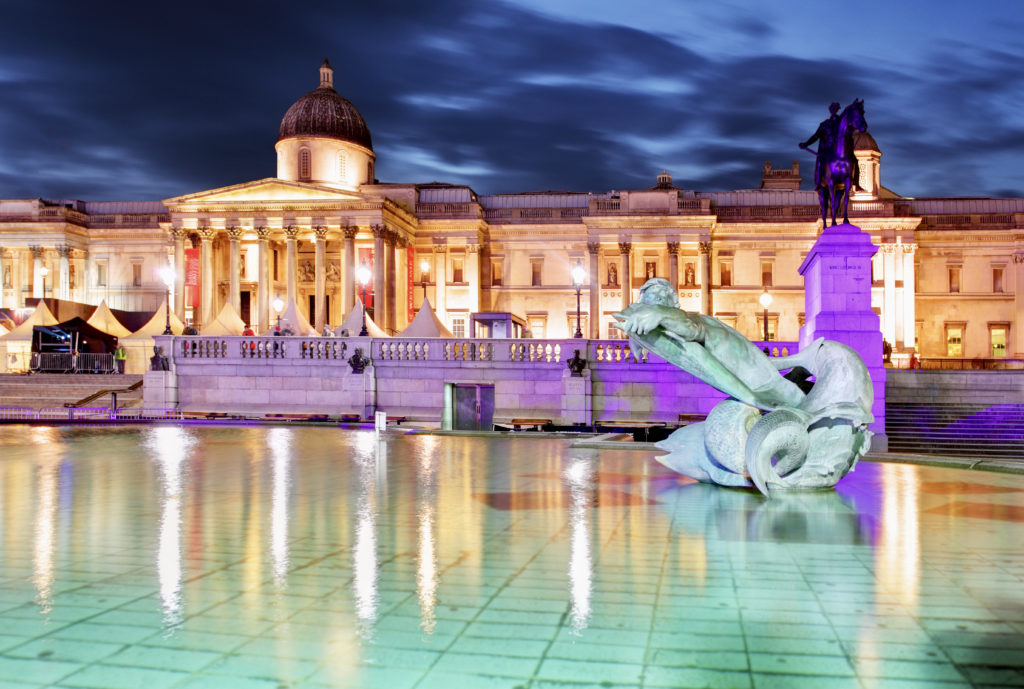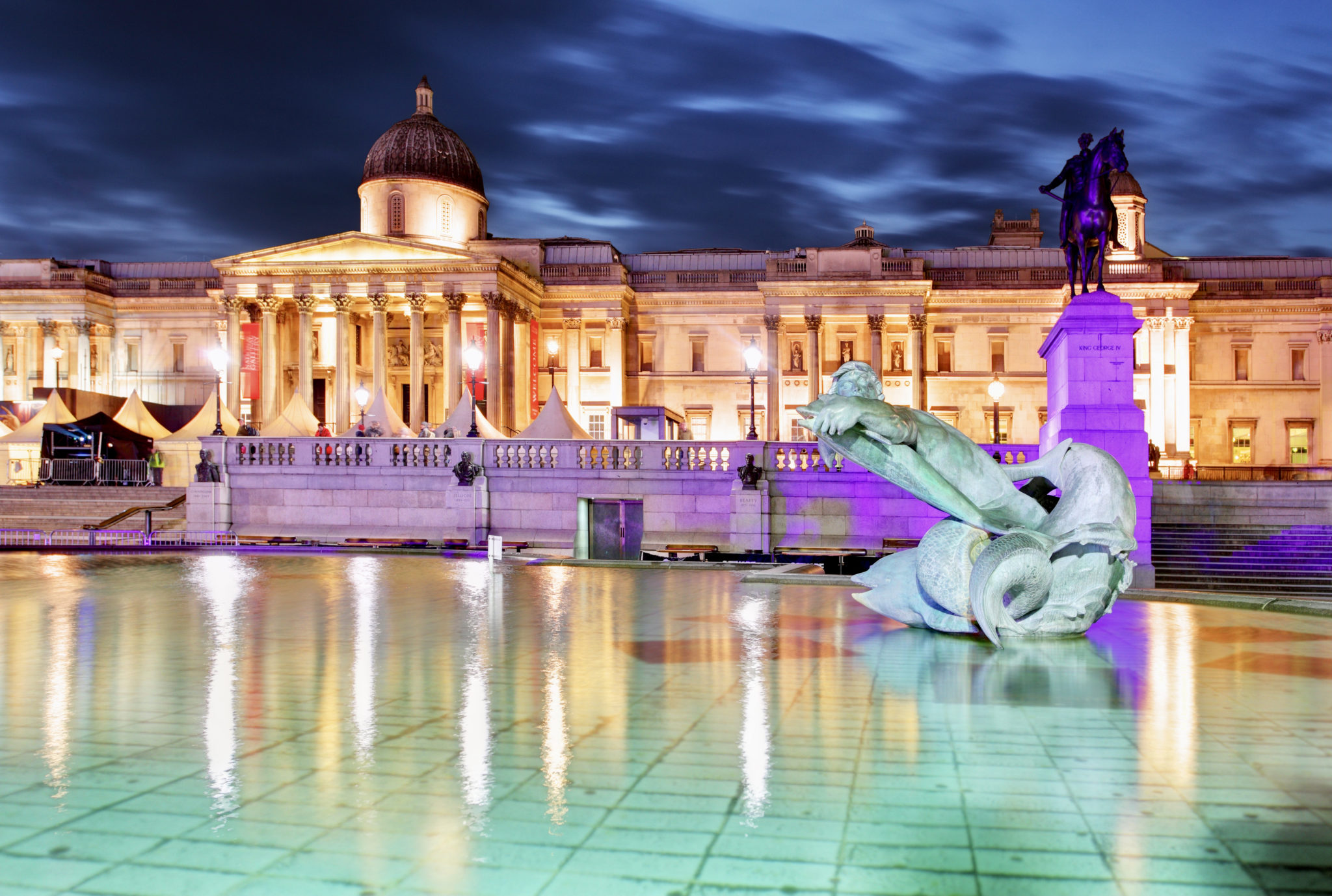 5. National Gallery: European Paintings
The National Gallery is one of the world's best museums and my favorite museum in London. The museum has a commanding position in the central tourist hub of Trafalgar Square.
The museum is incredibly diverse, featuring 2,000 European paintings from the 13th to the 19th centuries. Walking into the museum is almost like opening up an art textbook.
You'll find top shelf names like Rembrandt, Leonardo da Vinci, Michelangelo, Botticelli, Velazquez, J.M.W. Turner, Monet, and Van Gogh.
The most famous painting on display is Leonardo da Vinci's The Virgin of the Rocks, though it's very dimly lit and a bit hard to see.
Van Gogh's Sunflowers also draw hordes of admirers. And the Spanish Room is full of art students drawing paintings by Velazquez and Caravaggio.
The National Gallery is an artistic experience in and of itself. It has soaring ceilings and glass topped domes.
The floor of the entryway is covered with beautiful mosaics depicting the Labors of Life, the Pleasures of Life, and Modern Virtues.
You'll probably need a few hours to visit this amazing museum in London. You could spend the entire day there, if you were so inclined.
The museum does offer subject based audio guides, so you can focus in a particular topic, instead of wandering aimlessly.
To me, it makes the most sense to visit the National Gallery chronologically. If that's your preferred way to see the museum, you should go in the Sainsbury entrance to the left of the main building.
Here's my complete guide to the National Gallery of Art.
Click here to book a guided tour of this magnificent museum. You can also take a private tour with an art historian.
There are also free guided tours daily at 11:00 am 2:30 pm, and at 7:00 pm on Friday night. You can take a virtual tour on Google Arts & Culture.
Address: Trafalgar Square, London WC2N 5DN
6. Natural History Museum: Almost a Cathedral
Opened in 1881, London's Natural History Museum is housed in a stunning Victorian building in the South Kensington neighborhood. It looks more cathedral-like than museum-ish.
Even if you're not interested in natural history, you should still stroll by — the facade of the building is just so grand and stunning.
When you walk in, the grandure continues. You're greeted by a massive whale skeleton suspended from the roof in the Central Hall.
The museum's not ultra high tech. But it does have an "escalator through the earth."
Among its 70 million specimens, you'll find skeletons of the first Tyrannosaurus Rex and Iguanadon ever found, a gigantic sloth, an animatronic T rex, and Charles Darwin's specimens and fossils.
Filled with dinosaur skeletons, the Blue Zone is the museum's most popular area, especially for kids. It focuses on all life forms from dinosaurs to the smallest invertebrates.
The Red Zone focuses on the planet Earth. The Orange Zone is the Darwin Center, with exhibits collected by Darwin himself.
And the Green Zone focuses on earth sciences with displays of gems, meteorites, fossils, and minerals.
This museum is massive. You really can't see everything in one day. Pick a zone or, if you have time, make multiple visits.
As a national museum, the Museum of Natural History is free to visit. You can book a skip the line 2 hour guided tour of the museum.
Address: Cromwell Road, London SW7 5BD
7. The Victoria and Albert Museum: Decorative Arts
Not far from the Natural History Museum is the Victoria and Albert Museum. It's considered one of London's best and most magnificent museums.
The museum really doesn't have much to do with either monarch. But the immense museum is named for the royal couple who did so much to support the many triumphs of the Victorian era.
The V&A is a non-stuffy museum with an eclectic collection of national treasures in the field of decorative and design arts.
The collection is huge, covering 7 miles of galleries. It illustrates the far reach of the British Empire. Virtually every medium is represented — photography, furniture, jewelry, paintings, ceramics, etc.
You may want to use their "Greatest Treasures Guide" to ferret out the best pieces, if you have limited time.
When you walk inside, you'll see a stunning display — American glass artist Dale Chihuly's glass chandelier.
The other must see objects at the V&A include the Ardabil Carpet (world's oldest oriental carpet from 1539), Tipu's Tiger (a Sultan's toy), and replica plaster casts of Trajan's Column in Rome and Michelangelo's David in Florence.
I also like the Paul and Jill Ruddock Galleries. The rooms are filled with Renaissance sculptures and cartoons by Raphael.
And don't miss the Photography Galleries. There's always something new there. In 2018, those galleries were expanded, doubling their space.
If the weather is nice, head to the museum's John Madejski Garden when you're done ogling the art. It's an enclosed courtyard garden, almost like a monastery cloister.
From there, you get a good look at the beautiful facade of the Lecture Theater, which was once the original entrance to the museum. On the triangular pediment, you'll see Queen Victoria handing out laurels.
Click here to book a 2.5 hour guided tour of the museum. You can also book a tour that combines the museum and a walking tour of the Kensington neighborhood.
Address: Cromwell Rd, Knightsbridge, London SW7 2RL
8. Tate Britain: British Art
The Tate Britain may not be as wildly popular as its sister-museum, the Tate Modern.
But if you're a lover of British art, the Tate Britain is a must visit museum in London. You can take a walk thorough the history of British art.
Tate Britain features traditional British art from the 1545 to the present day. It's home to J.M.W. Turner's watercolors and dreamy Pre-Raphaelite paintings. Some of the most famous paintings in Britain are housed in this museum.
The museum boasts a domed rotunda, beautiful spiral staircase, terrazzo floors, and Victorian details.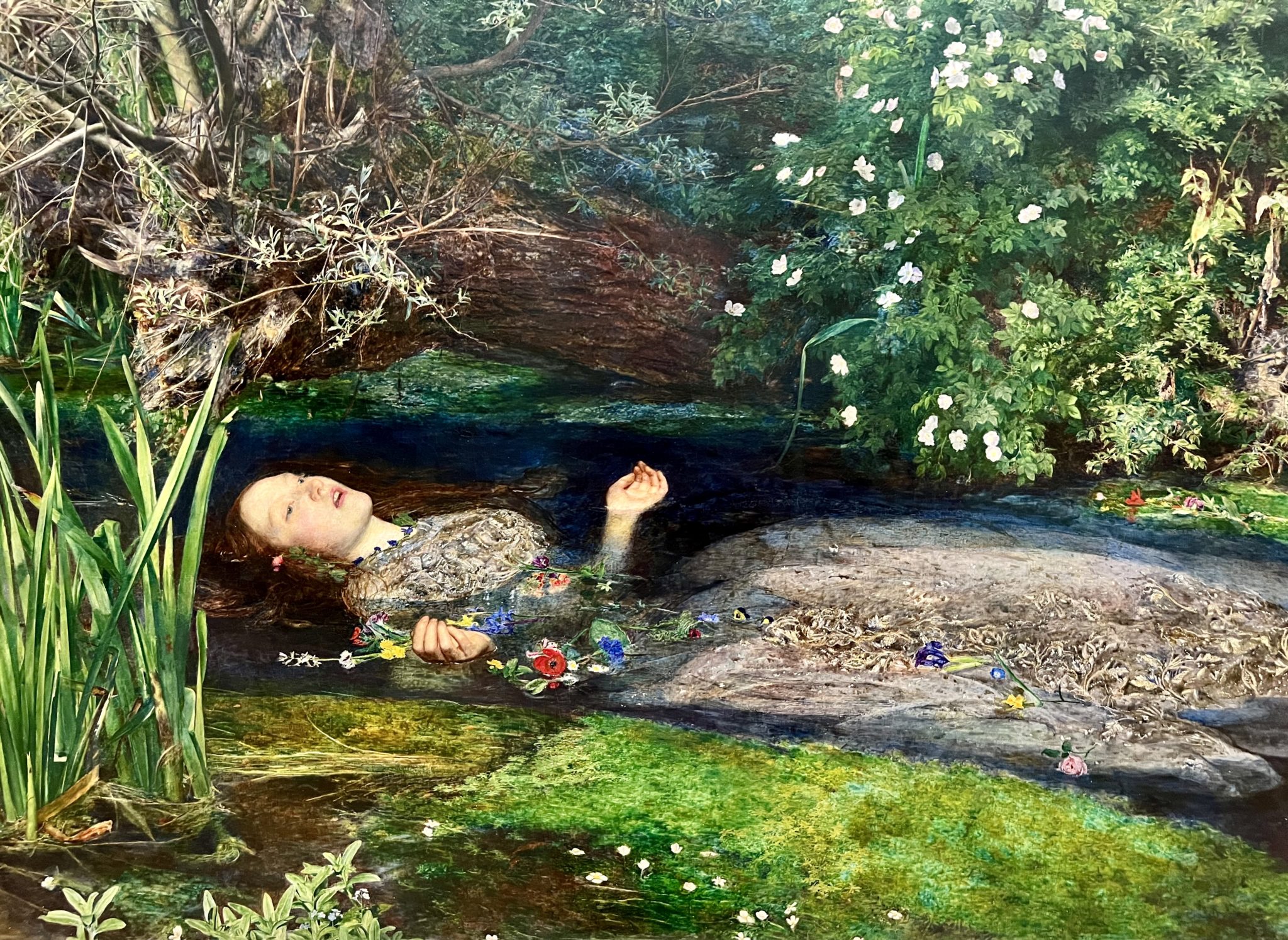 Built in the late 19th century, the Tate Britain underwent an extensive renovation completed in 2013. The result is an ultra pretty museum experience.
Tate Britain is home to J. M. W. Turner's watercolors and dreamy Pre-Raphaelite paintings. Be sure to see Sir John Everett Millais' Ophelia, John William Waterhouse's The Lady of Shalott, and John Constable's Flatford Mill.
Of special note, there are 8 entire rooms in the Clore Gallery dedicated to Turner, one of Britian's greatest and most famous artists. It's mind boggling how many Turner paintings are on display.
In the mid 19th century, Turner shocked his colleagues with his loose brush strokes and fiery palette, presaging the later Impressionist movement.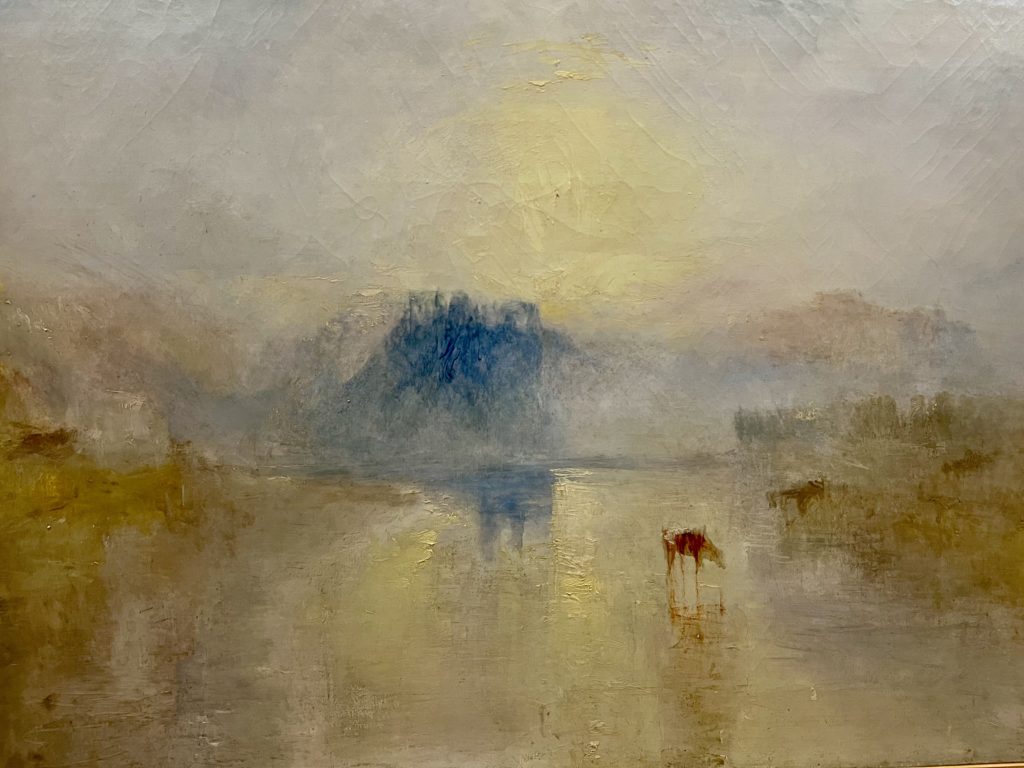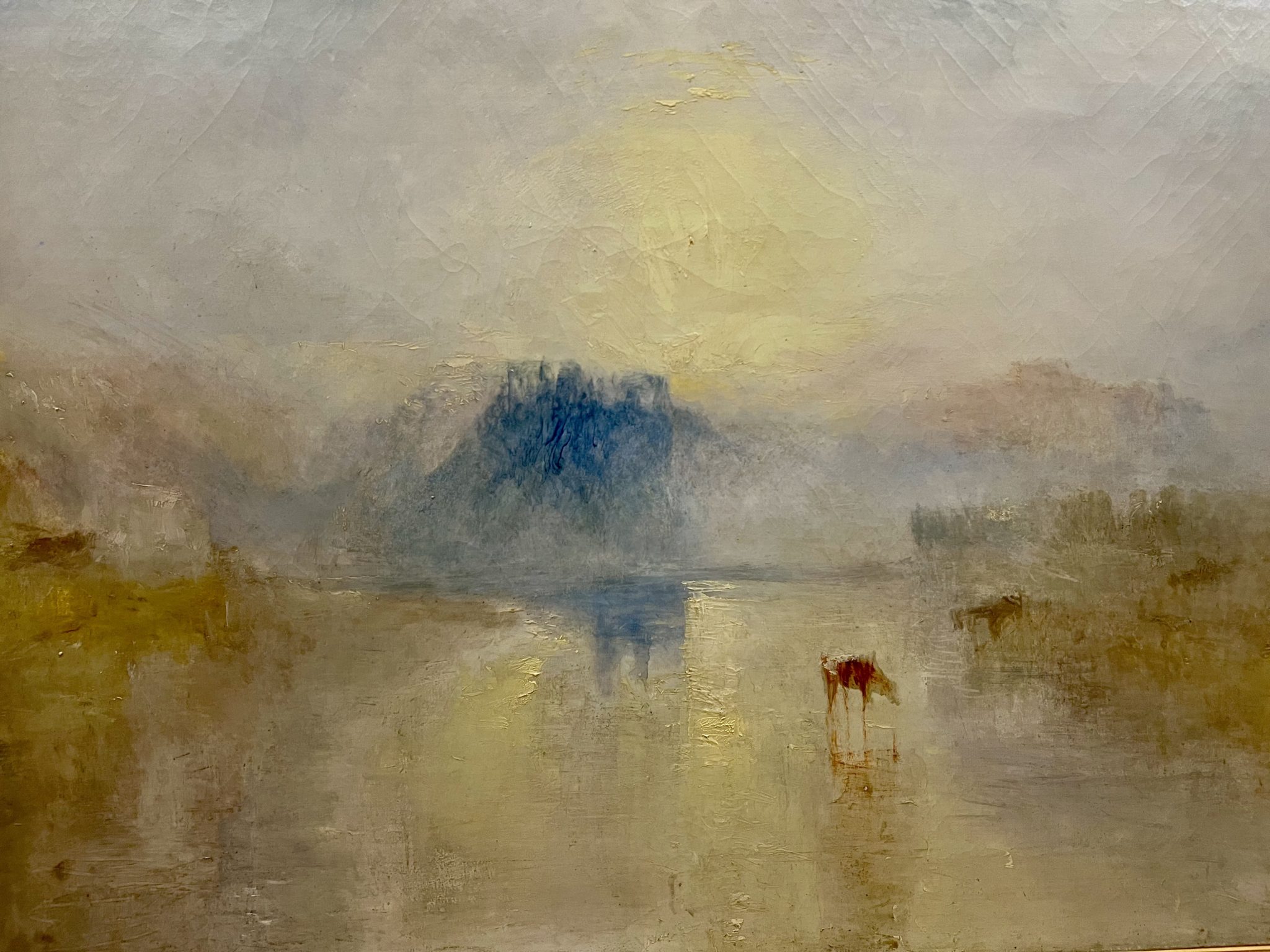 The gallery includes some of Turner's greatest masterpieces, such as Self Portrait, Peace, Burial at Sea, and Norham Castle, Sunrise.
Here's my complete guide to visiting the Tate Britain. The Tate Britain is free to visit. So you don't need to pre-book a ticket.
But you may want to book a guided tour of the collection.
Click here for a 2.5 hour guided tour of the collection, which I've taken and really enjoyed. You can also book a guided tour of both the Tate Britain and the Tate Modern.
READ: Guide To Pre-Raphaelite Paintings In London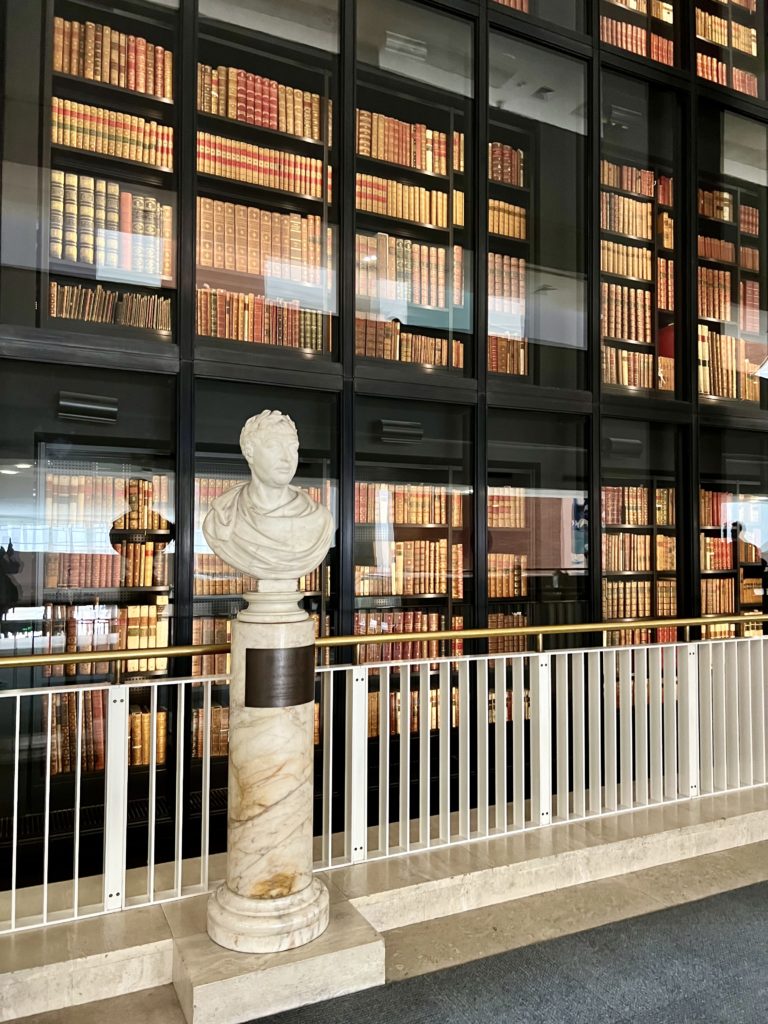 9. The British Library: The Smell of Rare Books
London's British Library is the world's largest library. It's only a few minutes walks from the British Museum, so you could do both in one outing.
While the modern exterior isn't particularly captivating, there's a dashing statue of Newton by Eduardo Paolozzi in the square.
The library is also stashed with all kinds of gems: printed books, maps, important documents, and illustrated manuscripts.
You can visit the Treasures of the British Library Exhibition on a walk in basis. The reading rooms are restricted though. You have to apply in advance for a pass to access them.
In the Treasures room, you'll find Mozart's hand written musical compositions, Lewis Caroll's Alice Adventures, Charlotte Brontë's manuscript for Jane Eyre, Jane Austen's writing desk, the Gutenberg Bible, and the Magna Carta.
Beatles' fans will be pleased to find hand written copies of song lyrics.
Address: 96 Euston Rd, London NW1 2DB
10. Sir John Soane: An Oddball Art Collection
Sir John Soane was one of Britain's foremost Neo-Classical architects and a professor of architecture at the Royal Academy. He created his own house museum, and you can feel his spirit and legacy in the cluttered, bejeweled place.
Built in 1812, Sloane designed the house to hold his vast collection of art and objects from around the world. Soane sometimes used his museum as an educational tool, quizzing his students on the derivation of a frieze or painting.
Soane bequeathed his museum to England on the condition that nothing be changed or moved. In this, he was like American collector Isabella Stewart Gardner, who made the same preconditions for her eponymous museum in Boston.
The Soane museum was lovingly restored. As was the plan, it's nearly identical to when Soane died in 1837.
Soane was a curiosity collector. He purchased art based on whether it amused or interest him, not on its intrinsic significance.
You'll find a mishmash of Roman, Greek, and Egyptian artifacts, urns, statues, and vases. There's even a sarcophagus in the basement.
There are also some world class paintings, including ones by Watteau, J.M.W. Turner, Canaletto, and William Thomas Beckford. And over 30,000 drawings.
Of special note are the paintings by 18th century artist and satirist William Hogarth. Hogarth satirizes the foibles and morality of society.
In The Rake's Progress series, a young man inherits a fortune and blithely squanders it. It is a tad ironic to see this painting in the house of a man who was so widely successful that he had to triple the size of his own home.
Address: 13 Lincoln's Inn Fields near the Holborn tube station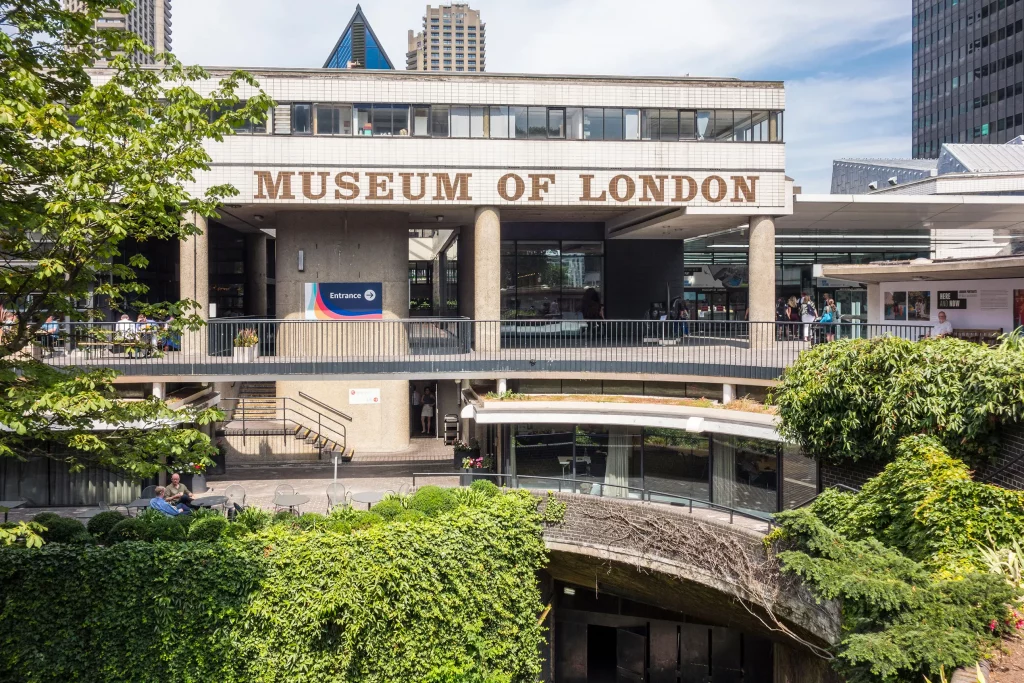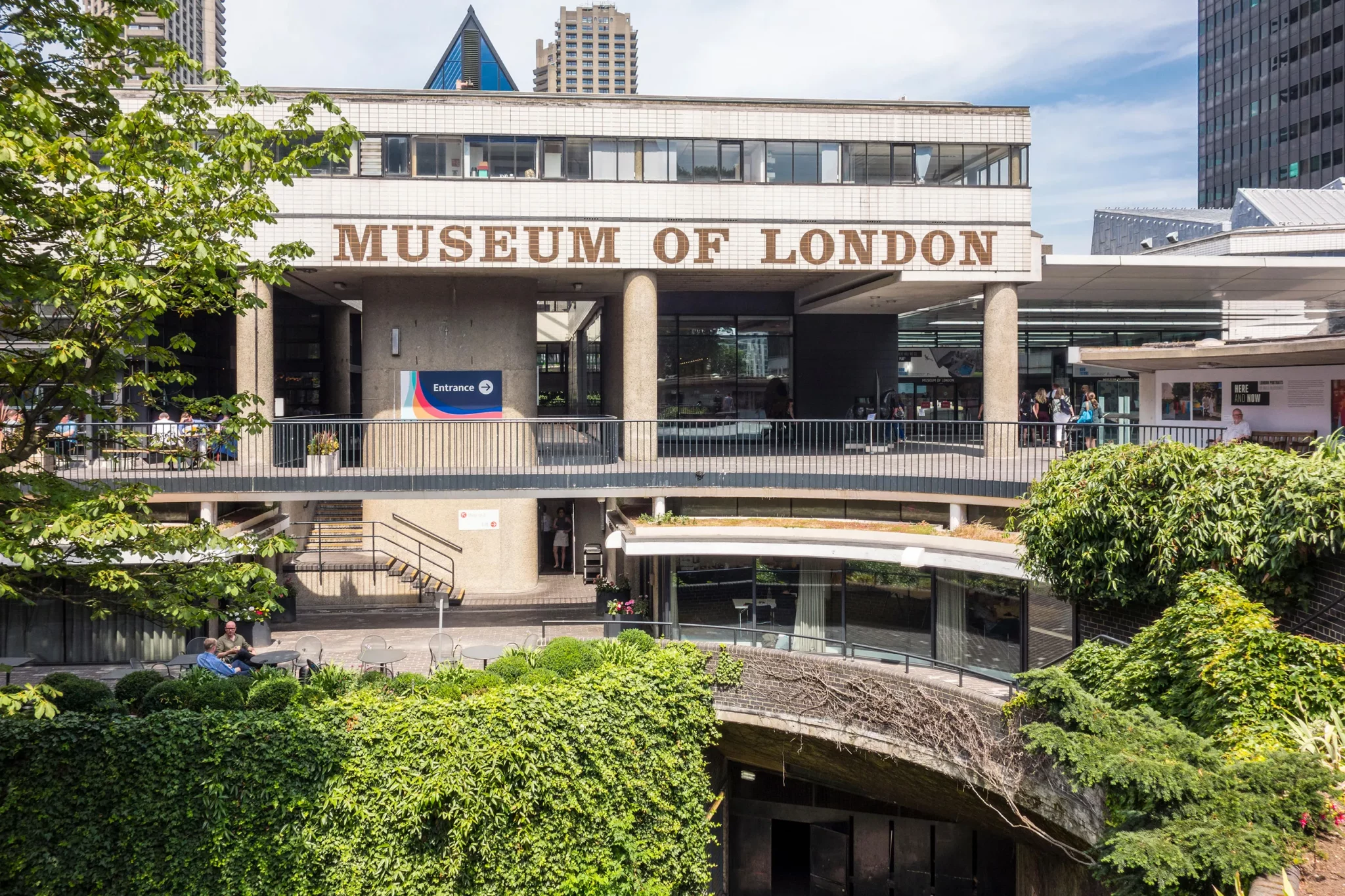 11. Museum Of London: History Of London
The Museum of London takes you on a journey of the history of the UK's capital city, from its prehistoric first settlers around 450,000 BC to today's contemporary multicultural hub.
It's rather like the Carnavalet Museum in Paris.
Outside the museum you can see the ruins of old London Wall. They actually placed glass in the museum's Roman section so that you can look at the wall.
I wish I was there right now because there's a special exhibition on the Clash and the making of their iconic album, London Calling. And the exhibition is free!
Address: 150 London Wall near the Barbican or St. Paul's tube stations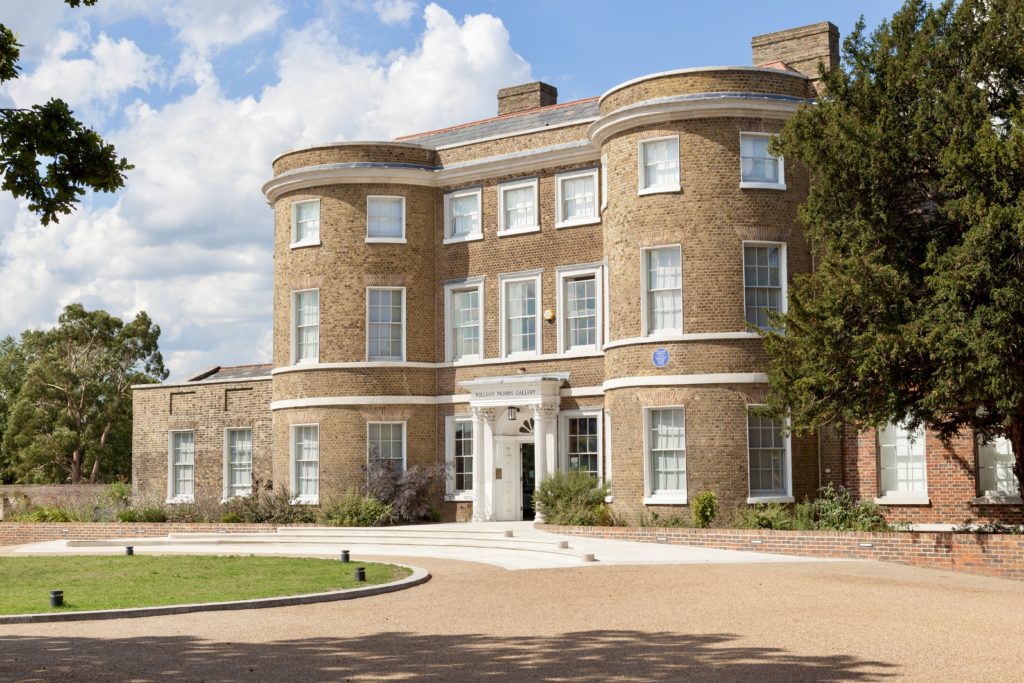 12. The William Morris Gallery: Art & Crafts Extravaganza
William Morris was an innovative designer in the Arts & Crafts period of the late 19th century. It's a period of design that I just adore. My own house is filled with Stickley furniture and arts and crafts pottery.
Morris was a prolific artist. He trained in embroidery, wood engraving, and weaving. He gained fame for his idealistically patterned designs and wallpapers.
Inspired by nature, they featured intricate swirling leaves, thieving birds, rose-filled trellises, and fruit tree branches.
But Morris was also business savvy. He built a successful commercial business, selling household furnishings and textile designs from his Oxford Street shop.
Though raised in privilege, Morris "crossed the river of fire" and became a socialist when he was 50. That decision informed his design aesthetic.
He didn't want to produce designs just for the wealthy. Morris said: "I don't want art for a few, any more than education for a few, or freedom for a few."
The intimate gallery is housed in his house-atelier. It takes you on a tour of the different phases of Morris' life. His beautiful hand crafted designs are on display.
At the entrance to each room, you can read about its original use and furnishing. The gallery also hosts events, including craft workshops, as you might expect.
Address: Lloyd Park, Forest Rd, London E17 4PP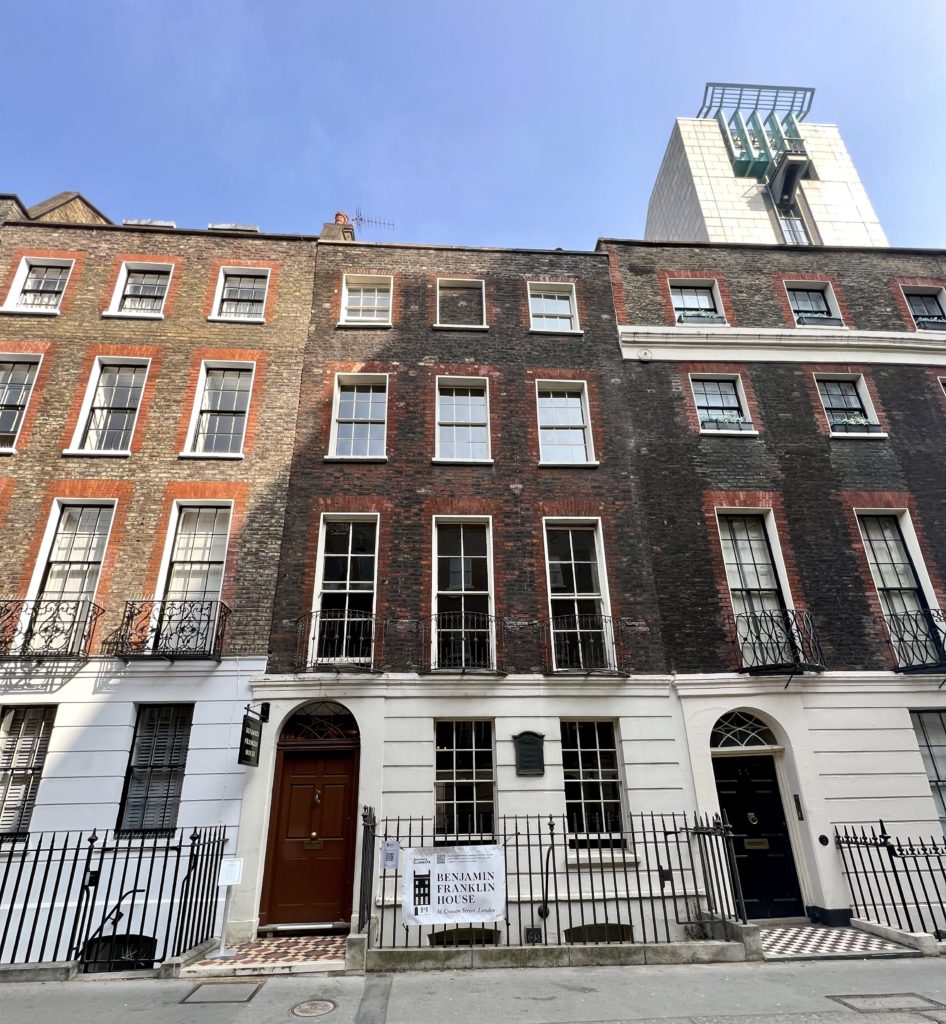 13. Benjamin Franklin House: Georgian Architecture
History buffs and lovers of Georgina era architecture should head to the Benjamin Franklin House. It's the only surviving house in the world where he lived and worked. Franklin lived there from 1757-72.
Franklin was a leader of the American Revolution who worked his diplomatic magic, and created scientific inventions.
Dating from 1730, the house museum is a bit of a time capsule, with original period features. It's a grade 1 site in London, which receives the highest level of conservation in Britain.
You can see three levels of the house and admire the beautiful and spare Georgian interior painted in "Franklin Green." On the first floor, you'll find the parlor room and cards room.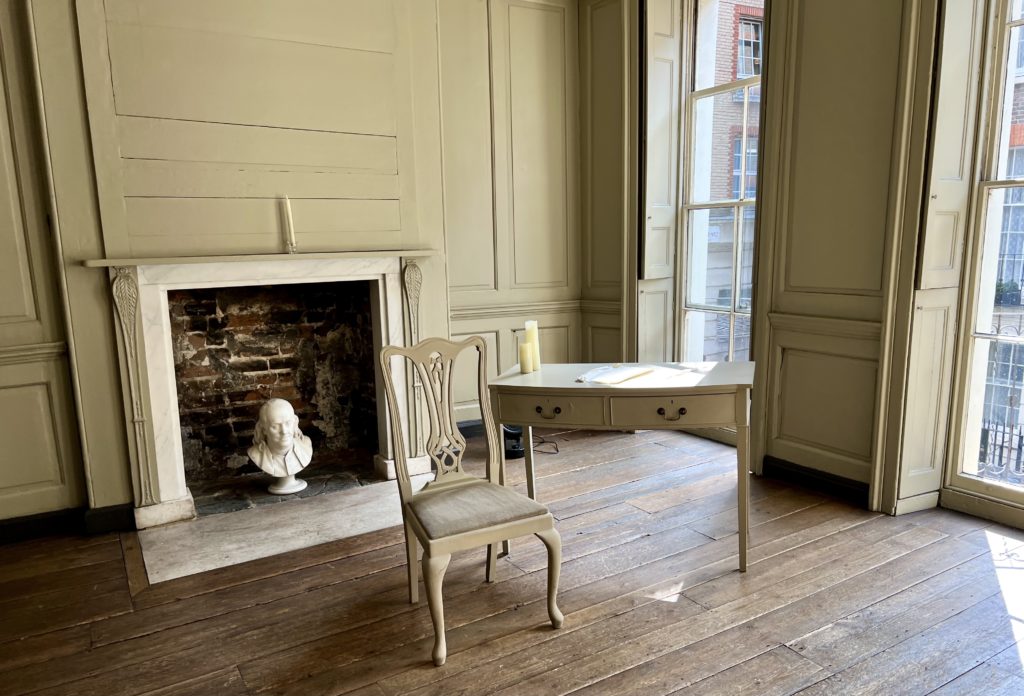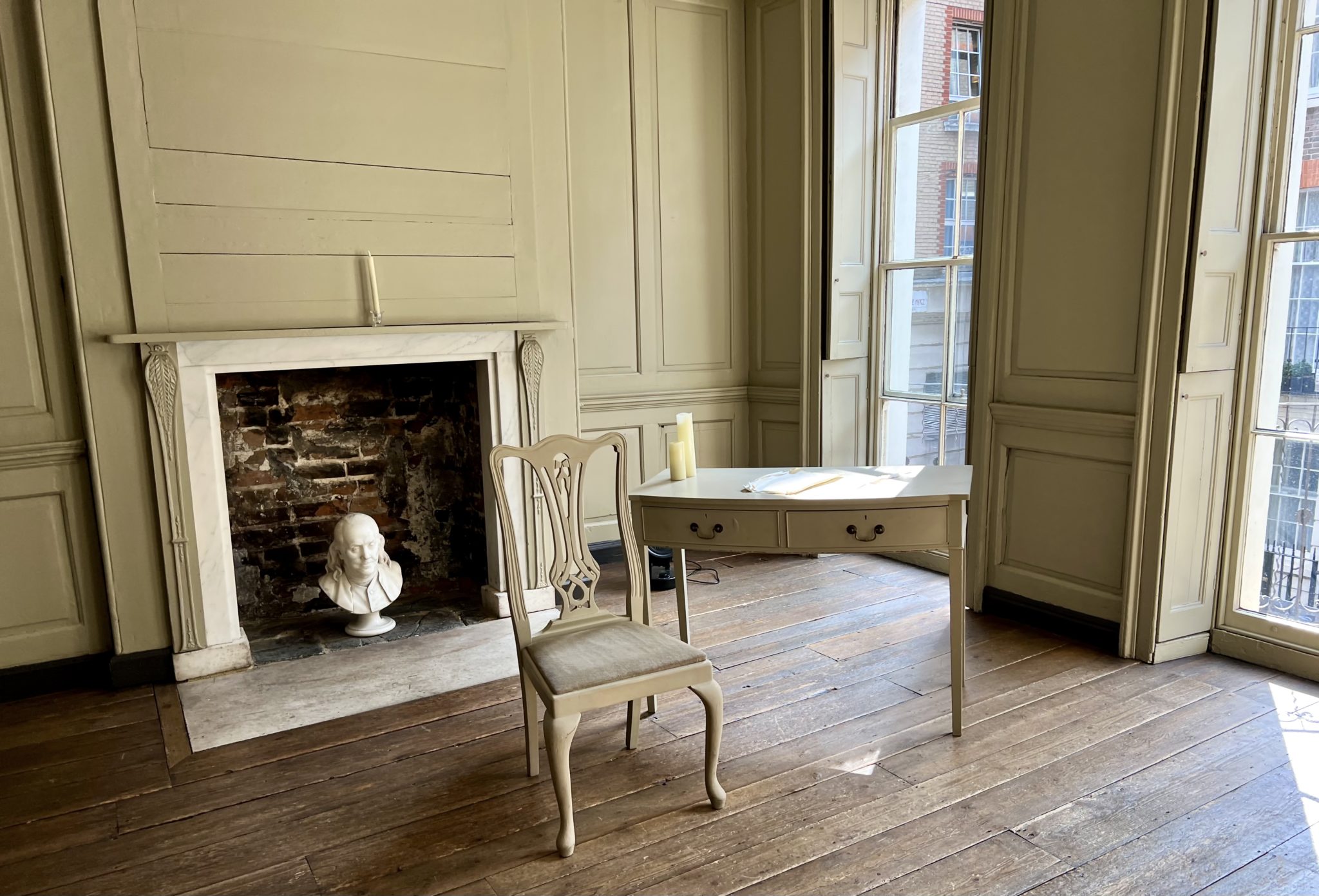 On the second floor, you can see Franklin's bedroom and office space. His office has massive Victorian windows.
According to my guide, Franklin was a big believer in the healing power of fresh air. He would budget time to stand naked in front of these windows to "cure" himself.
You can also play a musical instrument that Franklin invented, the glass harmonica.
You can only visit the museum on a 45 minute guided tour. You can choose the Georgian Architectural Tour (£7.50) or the History Tour (£9.50) with guides in period costume.
Here's my complete guide to the Benjamin Franklin House.
Address: 36 Craven Street, London WC2N 5NF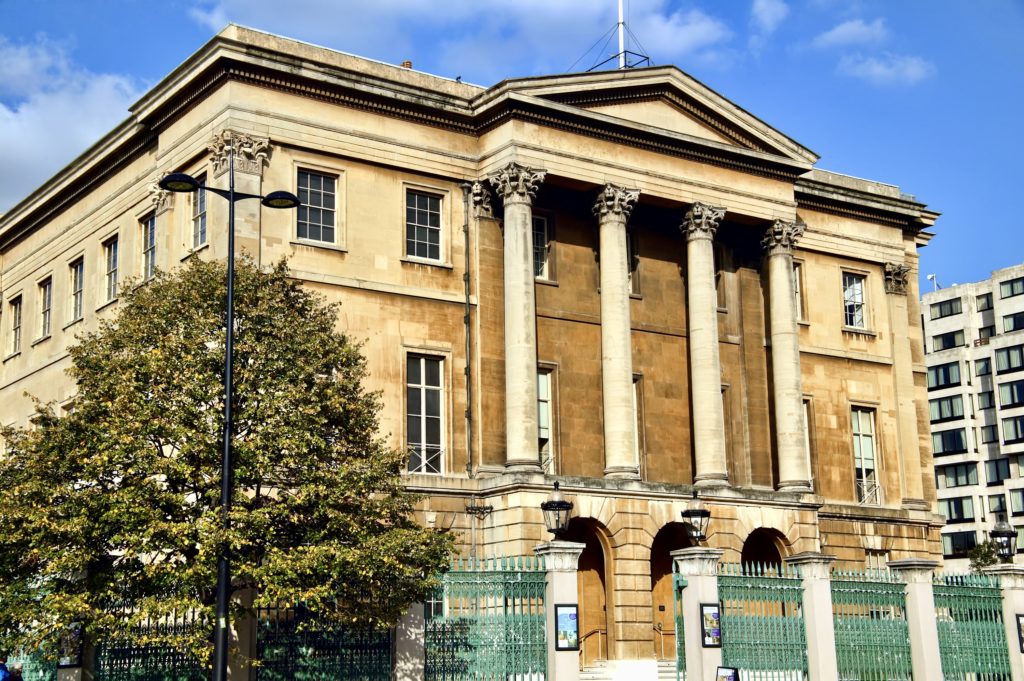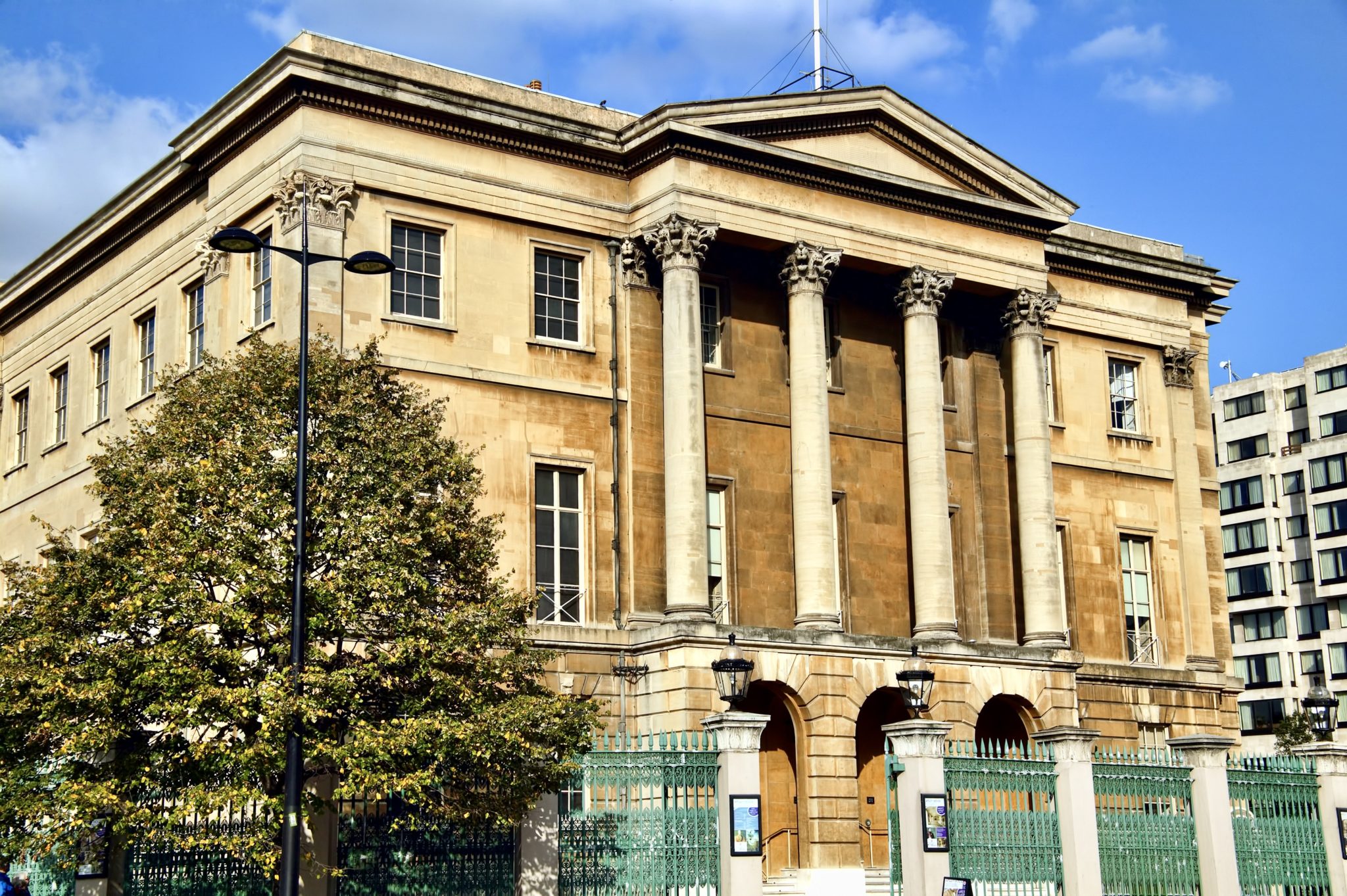 14. Apsley House: House Museum
Apsley House is the seat of the dukes of Wellington. The present duke lives upstairs part time.
The museum's marquis masterpiece is a colossal sculpture of Mars The Peacemaker by the Italian Neo-Classical sculptor Anthony Canova. The piece is a sculpture of Napoleon.
The suite of public rooms upstairs is the setting for the duke's astonishing painting collection. You'll find important old master paintings, including art works by Rubens, Velazquez, Goya, and Titian.
The ticket price is £14.20. The museum's audio guide is narrated by the duke.
You can book a 3 hour guided tour of both Apsley House and the V&A Museum. Please note that the Aplsey house is closed until April 21, 2022.
Address: 49 Piccadilly, Hyde Park Corner, London, W1J 7NT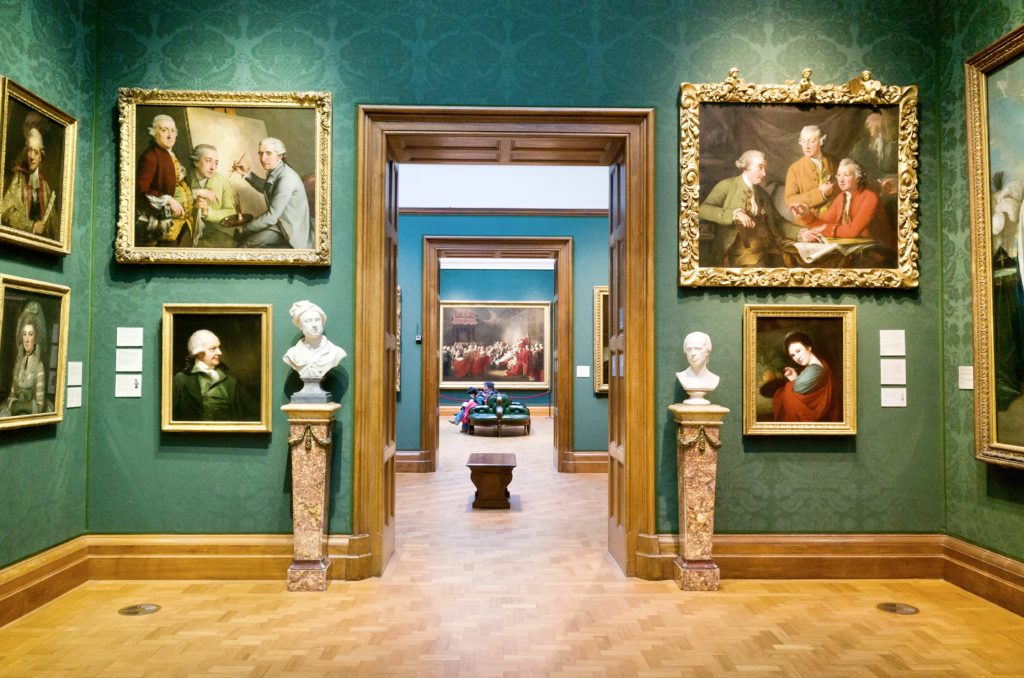 15. National Portrait Gallery: Famous Brits
The National Portrait Gallery houses the world's largest collection of British portraiture. Its art works span the medieval to the contemporary eras. Despite its name, it's not a stuffy museum at all.
The museum is a who's who of famous Brits, people from all walks of British life who shaped the history of Britain.
This makes for a compelling museum experience because the names and faces are all familiar.
There are two floors. If you want to proceed chronologically, start on the second floor.
You'll find famous portraits of Henry VIII, Anne Boleyn, the Ditchley Portrait of Queen Elizabeth I, Shakespeare, James I, Charles I, Oliver Cromwell, and even George Washington.
Back on the first floor, you begin with the Victorian era. You can admire the kitsch statue of Queen Victoria and Prince Albert.
There are portraits of famous writers such as Charlotte Bronte, Charles Dickinson, Lord Tennyson, and Virginia Wolff.
Then you'll move on to the 20th centuries luminaries like theSir Laurence Olivier, Dylan Thomas, Lucian Freud, and Ed Sheehan. There are portraits of contemporary royals and figures from British pop culture.
The museum just reopened in 2023 after a $53 million renovation. The entrance is now on Ross place instead of St. Martin's Place.
The new entrance doors have bronze reliefs featuring "every woman throughout time" by Tracey Emin. Inside, there's been a major rehang.
Address: St. Martin's Place, London WC2H 0HE
16. Shakespeare's Globe: Reconstructed Theater
Shakespeare's Globe Theater is an epicenter of English history associated with the bard. The theater is a half-timbered and thatched roof reconstruction of the old theater, which was destroyed by fire in 1613.
Originally built in 1599, it was an Elizabethan style theater in the round, hence the term "globe." Its debut play was Shakespeare's Henry V. Most of Shakespeare's tragedies were specifically written to be performed in the Globe.
There are guided tours of the Globe complex. You can tour the open air theater, the box office, and a Jacobean theater.
The theater is three levels. Back in the day, the aristocrats' seats were to the side of the theater to avoid the heat of the sun. There was no limit on attendees. Everyone crammed in tightly.
There are also 45 minute public tours that leave every 30 minutes. You may even see actors rehearsing their scenes.
Here's my complete guide to Shakespeare's Globe Theater. You can book guided tours of the Globe Theater complex. The Globe is also free with the London Pass.
Address: 21 New Globe Walk, London SE1 9DT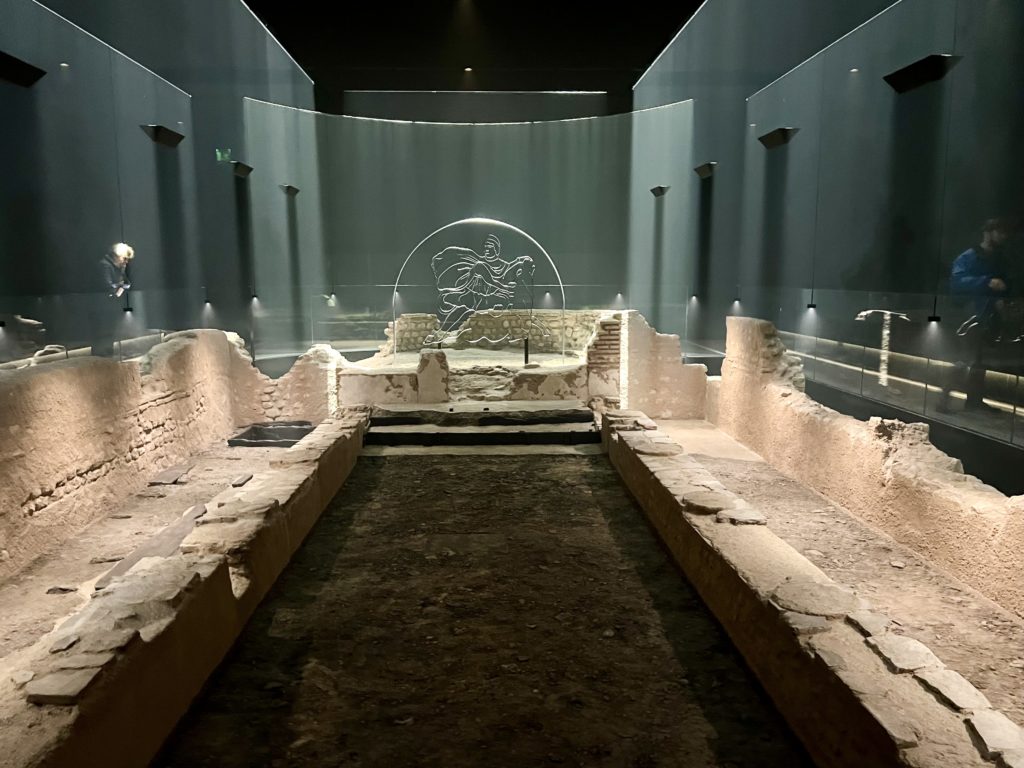 17. London Mithraeum: Roman Ruins
The Roman Temple of Mithras is a hidden gem in the center of London and it's free to visit. It's one of Britain's most important archaeological sites, one of only a 100 MIthraic temples found throughout the ancient Roman world.
The temple was discovered in 1954. As part of the Bloomberg Project, it was excavated in 2010-14 and moved inside to a publically accessible space.
Very little is known about the Roman cult of Mithras and its rituals. The cult's central icon is an image of Mithras killing a bull, which has been interpreted as a creation myth.
You'll find the reconstructed temple and a remarkable collection of artifacts uncovered during excavation. Tours leave every 20 minutes. There's an exhibition space with information while you wait for your turn.
You can only visit on a guided tour. But they leave frequently, every 20 minutes. You can also visit the Mithraeum on a 3 hour guided tour of Roman London.
Here's my complete guide to the London Mithraeum.
Address: 12 Walbrook, London, EC4N 8AA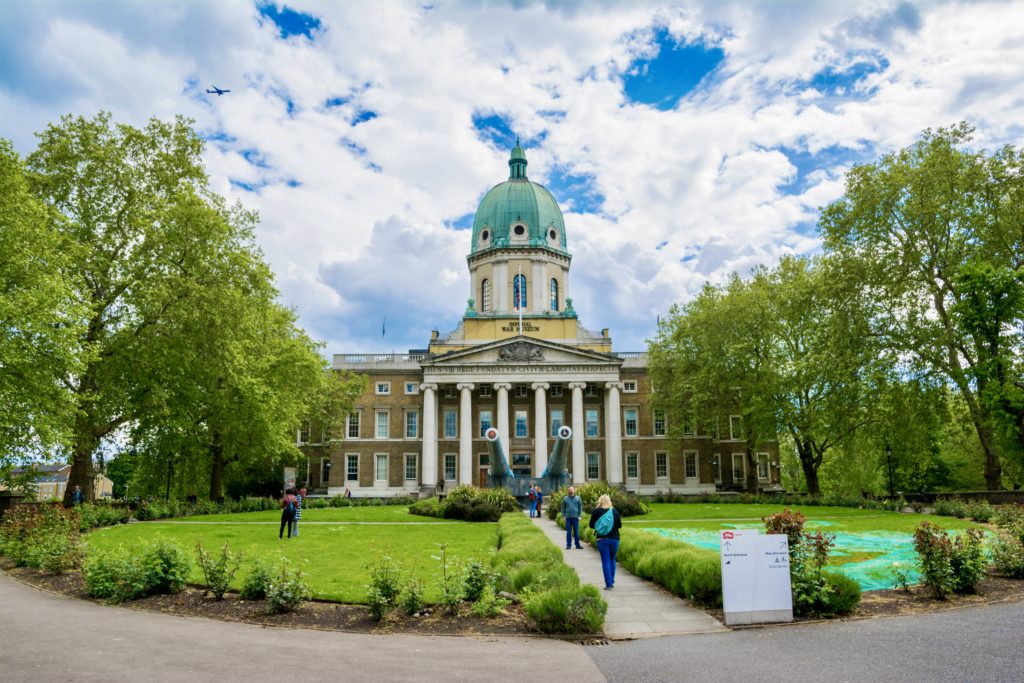 18. Imperial War Museum: Military History
The Imperial War Museum is one of the best museums in London. It shines a light on people's experiences of conflict from the First World War to the present.
The museum was conceived of while WWI raged and opened in 1920 after the armistice. The IWM is one of the world's top military museums.
The central atrium houses a vast repository of major artifacts: guns, tanks, rockets, and aircrafts hung from the ceiling.
Some of the artifacts are terrifying like the nail studded clubs used in combat.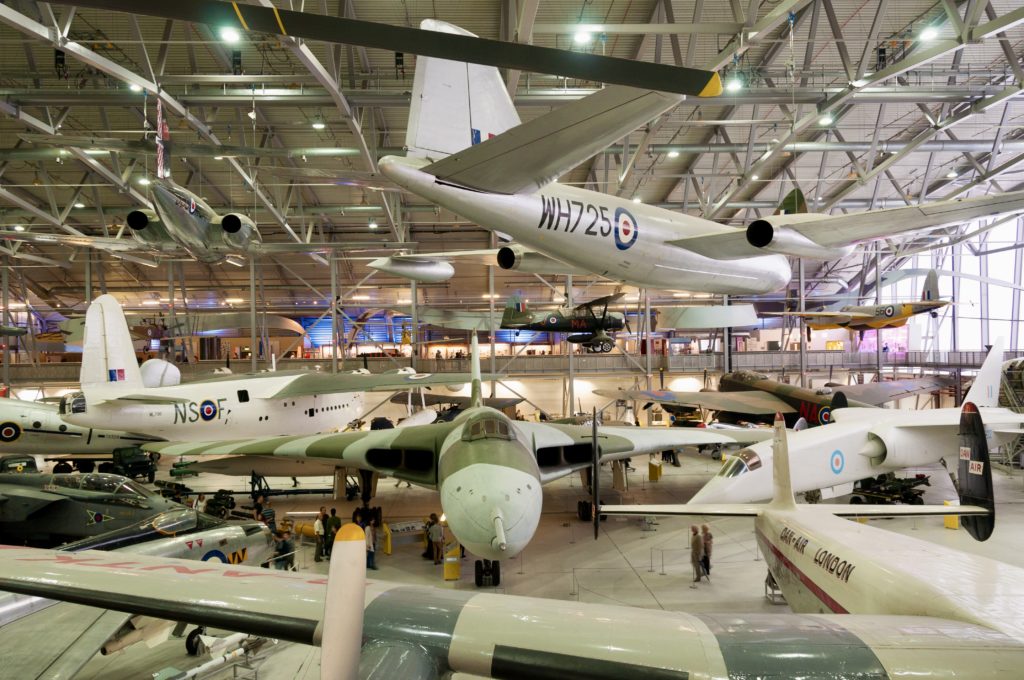 The already extensive WWI gallery has been expanded, and leads into the original displays for World War II.
The museum's tone darkens as you ascend. On the third floor, the Holocaust Exhibition from 2000 traces the history of European anti-Semitism and its nadir in the concentration camps.
Upstairs, Crimes Against Humanity is a minimalist space. A film exploring contemporary genocide and ethnic violence rolls relentlessly.
Address: Lambeth Road, London SE1 6HZ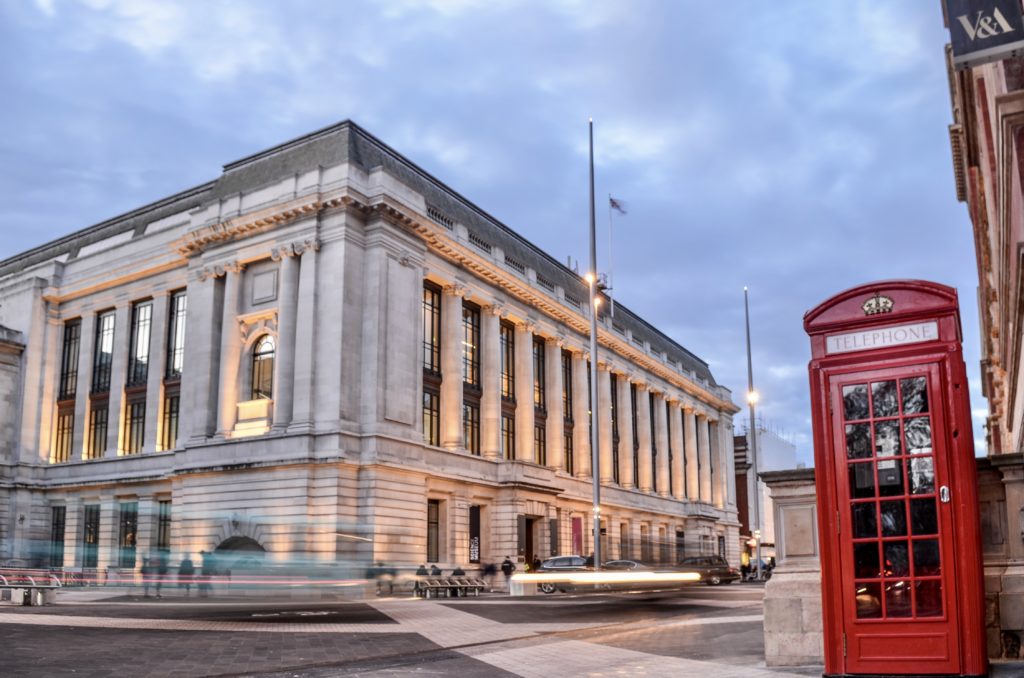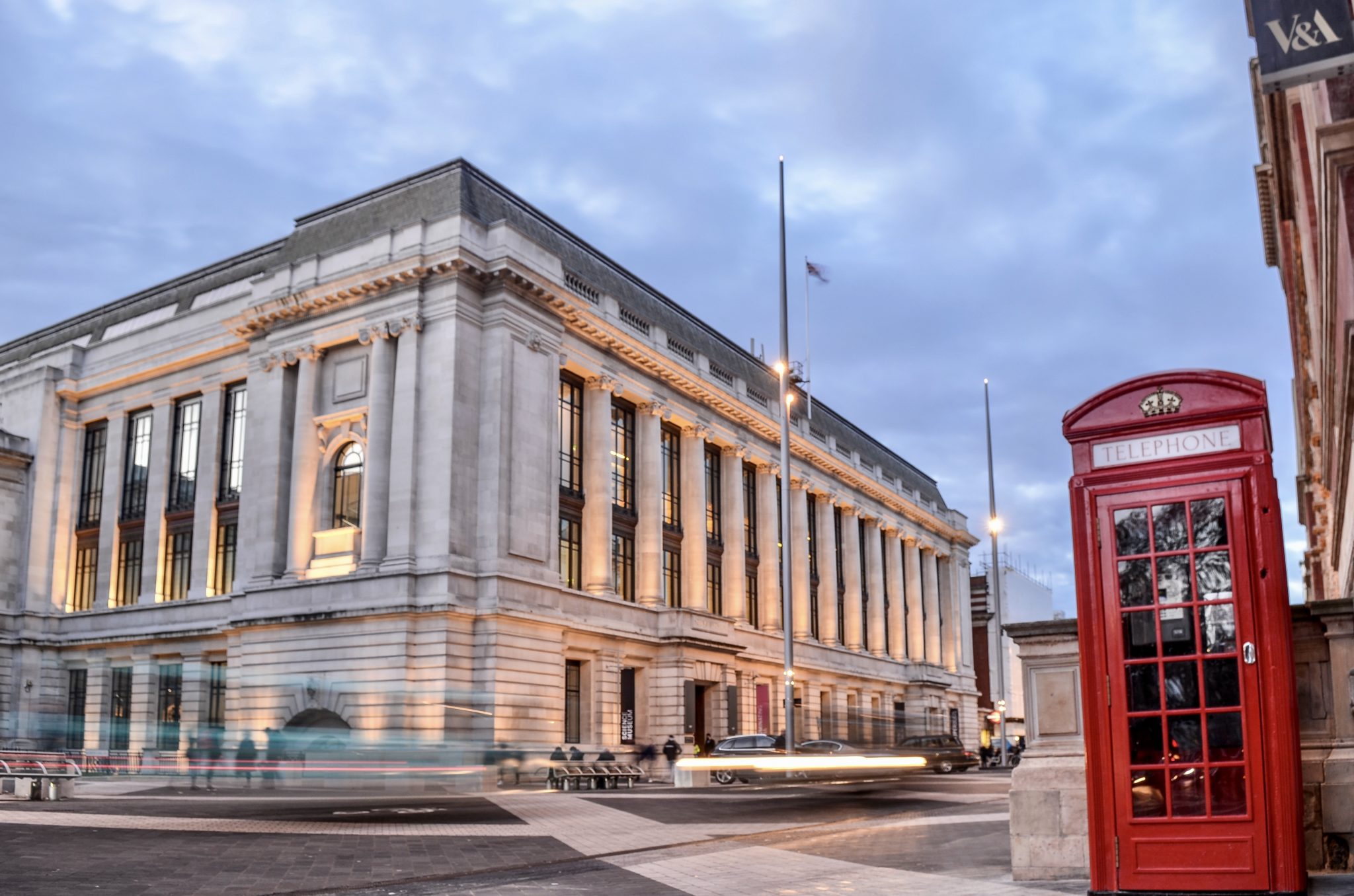 19. Science Museum: Gadgets
Do you like gadgets and how they work? The Science Museum is for you.
The museum offers up seven floors of educational and entertaining exhibits. It aims to make sense of the science that has shaped our lives.
You'll find exhibits explaining developments in science, medicine, anatomy, space, computers, and technology. There's a substantial collection of medical history treasures. There are some digital exhibits especially for kids.
Like many science museums nowadays, the museum has an in-house IMAX cinema. It shows scientific films in 3D, allowing visitors to be surrounded by space or submerged in the depths of the ocean.
The museum shop is worth checking out for its wacky toys. The Dana Centre offers free lectures and performance events on contemporary scientific issues
Address: Exhibition Rd, South Kensington, London SW7 2DD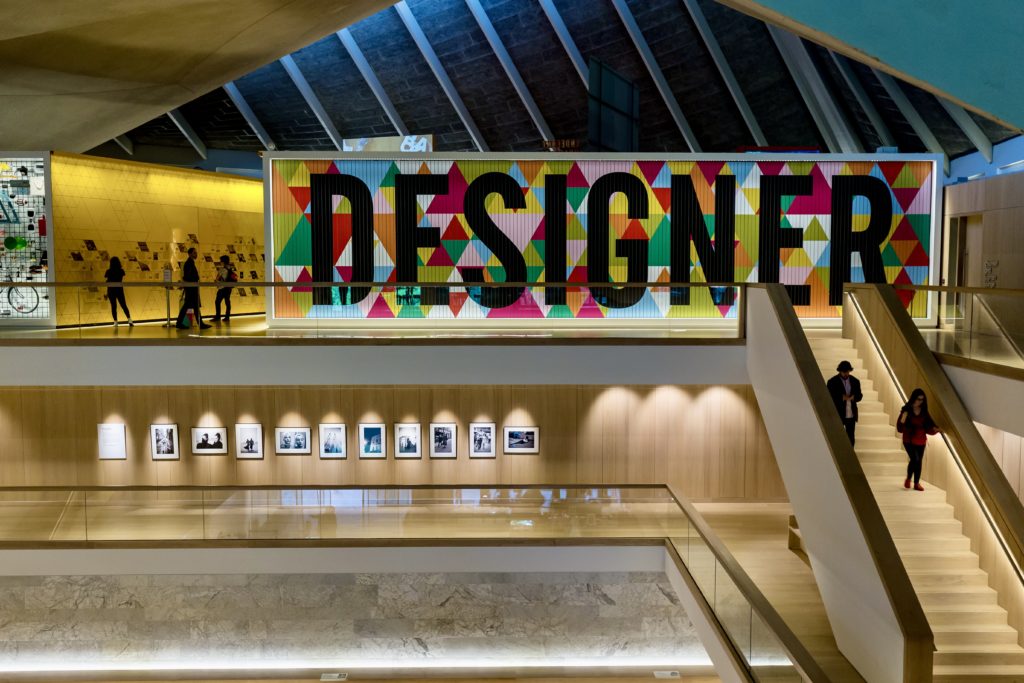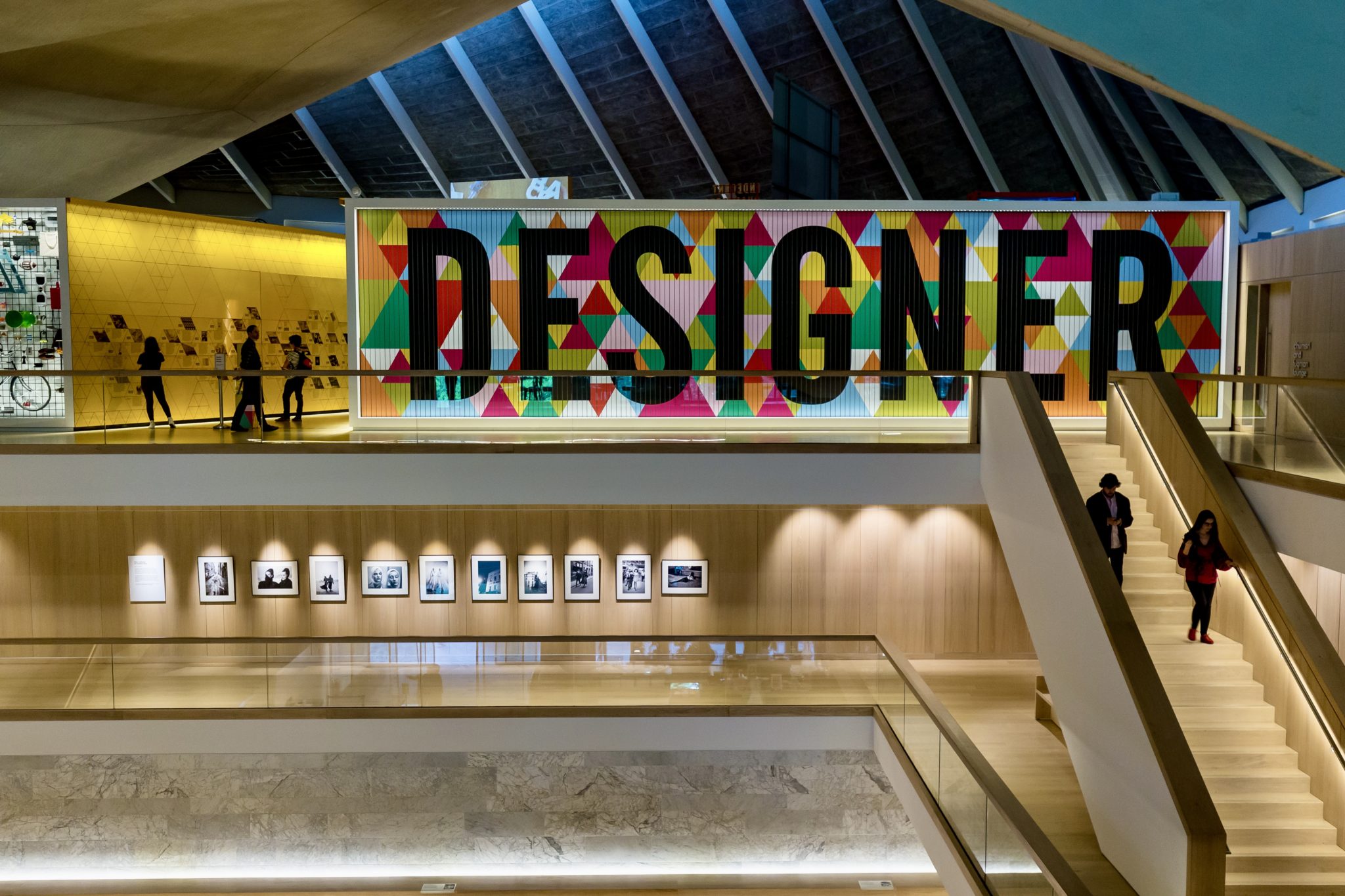 19. Design Museum: Graphics & Design
London's Design Museum was founded by Sir Terence Conran in 1989 and relocated to Kensington in 2016. The museum is one of the city's premiere exhibition spaces.
The building is a masterpiece itself with soaring well lit spaces and balconies. The museum won the European Museum of the Year award in 2018.
The Design Museum hosts cutting edge contemporary exhibitions dedicated to design in every form — from fashion, graphics, architecture, to product and industrial design.
The museum just finished hosting a thought proving Amy Winehouse exhibition, which I was fortunate to see on my last trip.
As well its temporary shows, the museum hosts an array of learning programs and activities aimed at children.
Address: 224-38 Kensington High Street, London W* 6AG
20. Royal Academy Of Art: Premiere Exhibition Space
The Royal Academy of Art was founded by artists and architects in the 1760s. It's the country's oldest society dedicated solely to fine arts.
The academy is housed in the extravagant Palladian-style Burlington in Picadilly Circus.
The permanent collection spans more than two centuries, with an incredible collection of global art. You'll find works from William Turner to Tracey Emin.
The museum holds world class exhibitors throughout the year. I just saw its wonderful Francis Bacon exhibit. The RA is especially famous for its annual Summer Exhibition.
Address: Burlington House, Piccadilly, London W1J 0BD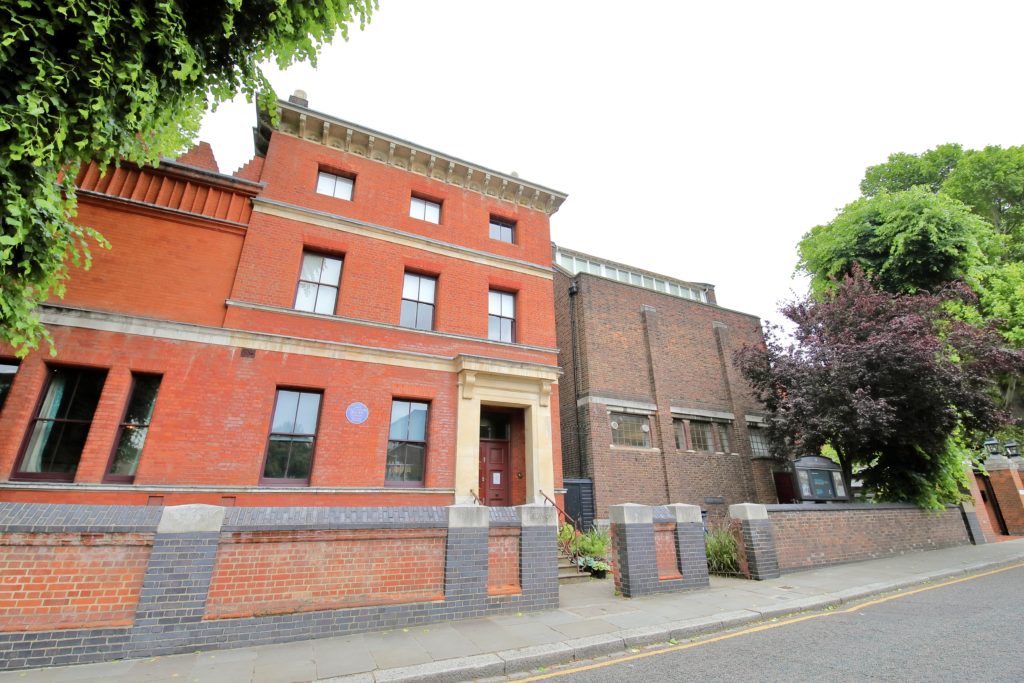 22. Leighton House: Oriental Flair
Leighton House is one of the best small house museums in London.
It attracts visitors with its lure of the Orient. You'll find it on a quiet side street at the edge of Holland Park in Kensington.
Leighton House was the 19th century home of Sir Frederic Leighton, a leading Victorian artist and member of the Pre-Raphaelite tribe. He was known for his paintings of languid beauties like Flaming June.
Leighton's abode epitomizes the era's fascination with Orientalism. It's a wunderkind of Islamic art that's been a frequent filming location for films and photos shoots.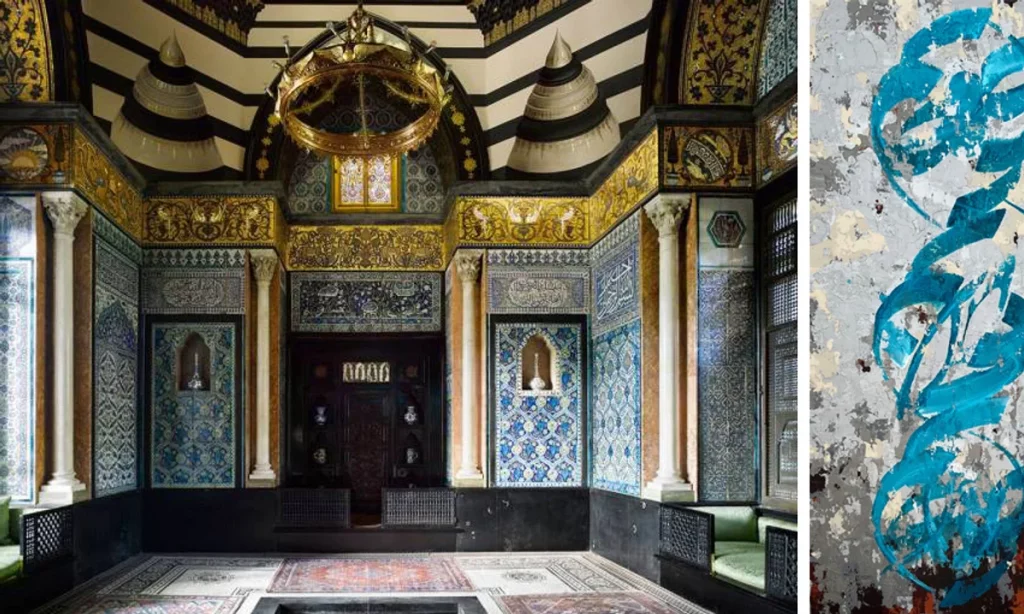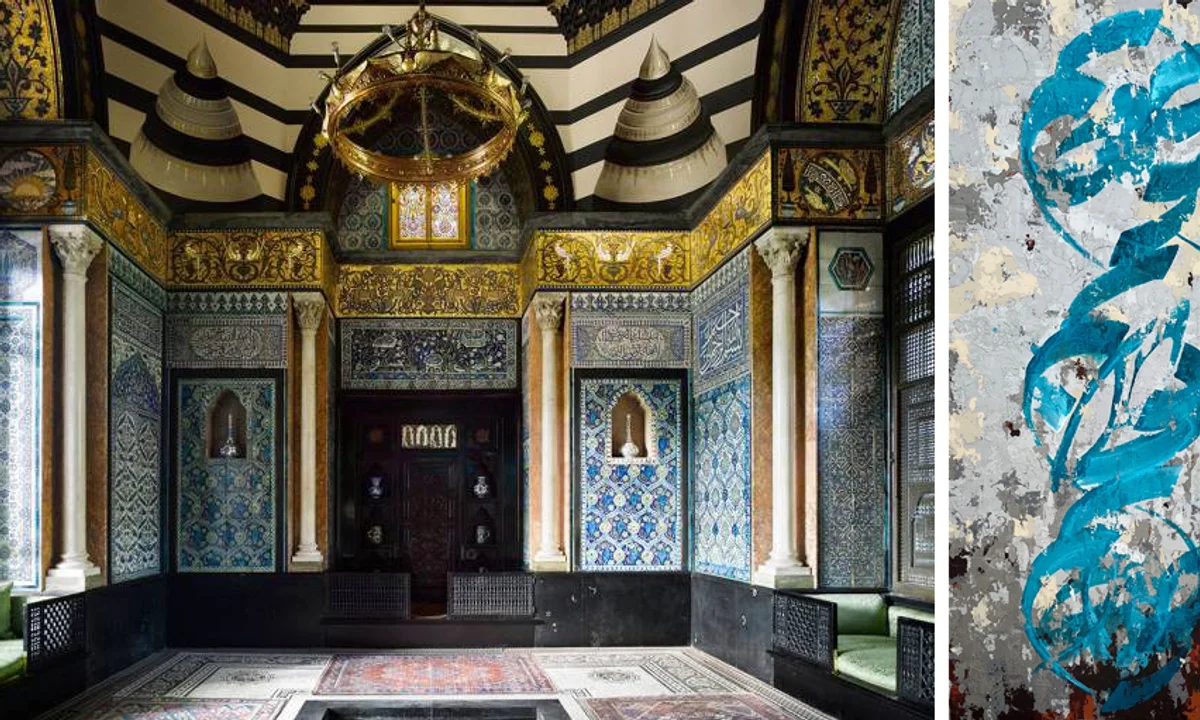 Bling was indeed a thing in London in the 1830s. It's shown off to good effect, especially after an extensive renovation that was only completed in 2021.
Stepping into the opulent Arab Hall, you'd almost expect a fez-wearing shopkeeper to hand you a glass of mint tea. The hall showcases more than 1,000 Islamic peacock blue tiles and is one of the most spectacular interior spaces in London.
You can find Leighton's own paintings. You can also see works by John Everett Millais, Lawrence Alma-Tadema, and G.F. Watts.
There's also a contemporary piece, Oneness. It's made up of turquoise and calligraphic brushstrokes inspired by the traditional designs of the tiles in Leighton House.
Address: 12 Holland Park Road, London W14 8LZ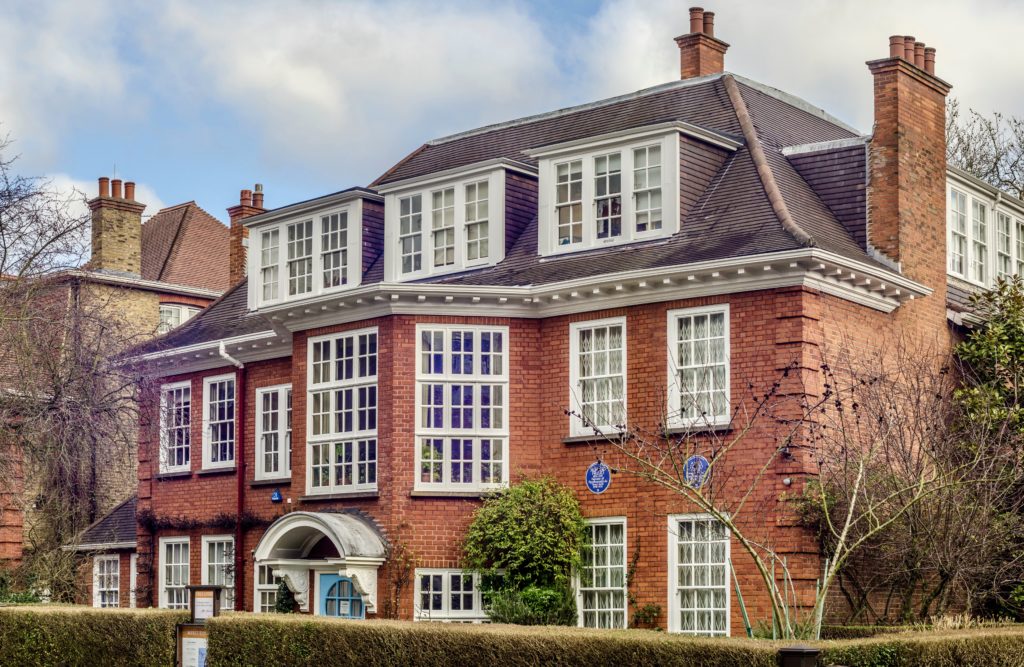 23. Freud House: Specialty House Museum
In 1938, Austria was taken over by the Nazis and Sigmund Freud and his family had to flee Viena. The famous neurologist settled into what is now the Freud Museum for the last year of his life.
Freud's study has been preserved just as it was during his lifetime. It contains Freud's original psychoanalytic couch, on which patients were invited to recline and say whatever came to mind.
Freud was a passionate collector of antiquities, especially ancient statuettes. His study holds his remarkable collection.
Almost 2,000 items fill cabinets and are arranged on every surface. There are rows of ancient figures on the desk where Freud wrote until the early hours of the morning.
The walls are lined with Freud's personal library of over 1,600 books, interspersed with several notable pictures hung as he arranged them. It was the working library of a well read man.
Address: 20 Maresfield Gardens, London NW3 5SX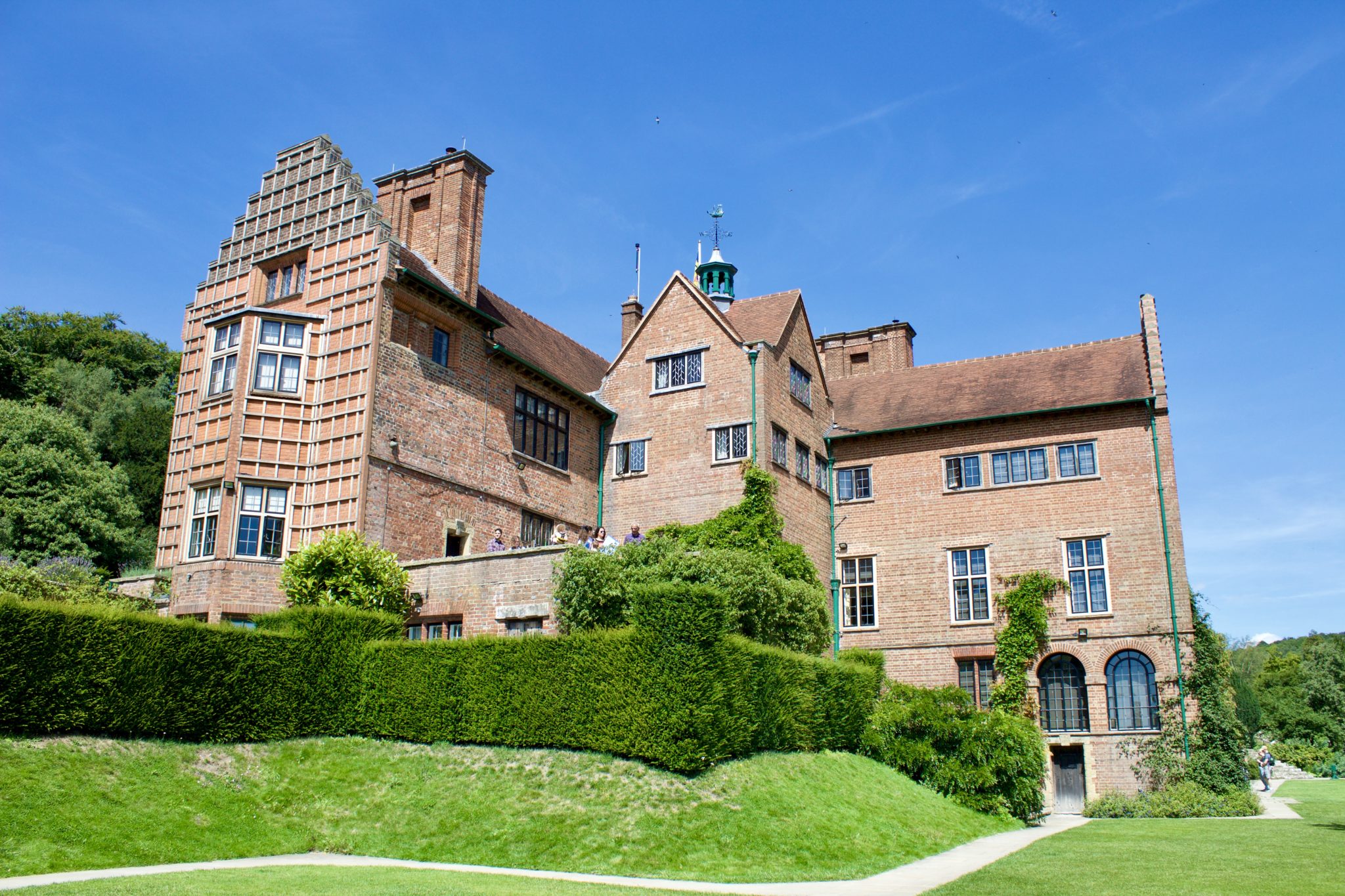 24. Chartwell House: Churchill's Home
Chartwell House is just outside London, but I wanted to include it in my list of the best museums in London.
Chartwell House was the country seat of William Churchill for over four decades. The house was Churchill's sanctuary from the tumultuous political battles in London.
Chartwell House isn't a grand home. Though Churchill could ill afford it, he did try to gussy up the place. Churchill almost lost the house twice because he was broke.
His friends bought the house and presented it to the UK's National Trust. Upon Churchill's death, it opened to the public as a museum.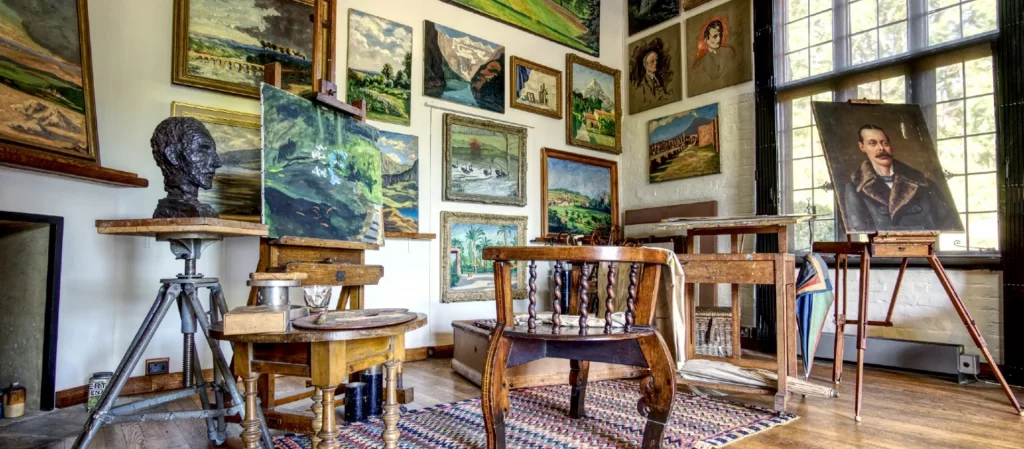 You can see five rooms where Churchill lived — the dining room, the library, the drawing room, his wife Clementine's bedroom, and Winston's study. Three other rooms are filled with Churchill memorabilia.
The most interesting room for Churchill fans is the bookish study with wooden beams. This is where Churchill worked, read, and wrote.
The final stop on the tour is Churchill's studio. He was an amateur painter and the studio is filled with dozens of his canvases. Though he lacked some technical virtuosity, one of his paintings sold for $12 million at auction in 2021.
You can book a guided day trip tour to Chartwell House from London.
Address: Chartwell Mapleton Road, Westerham TN16 1PS England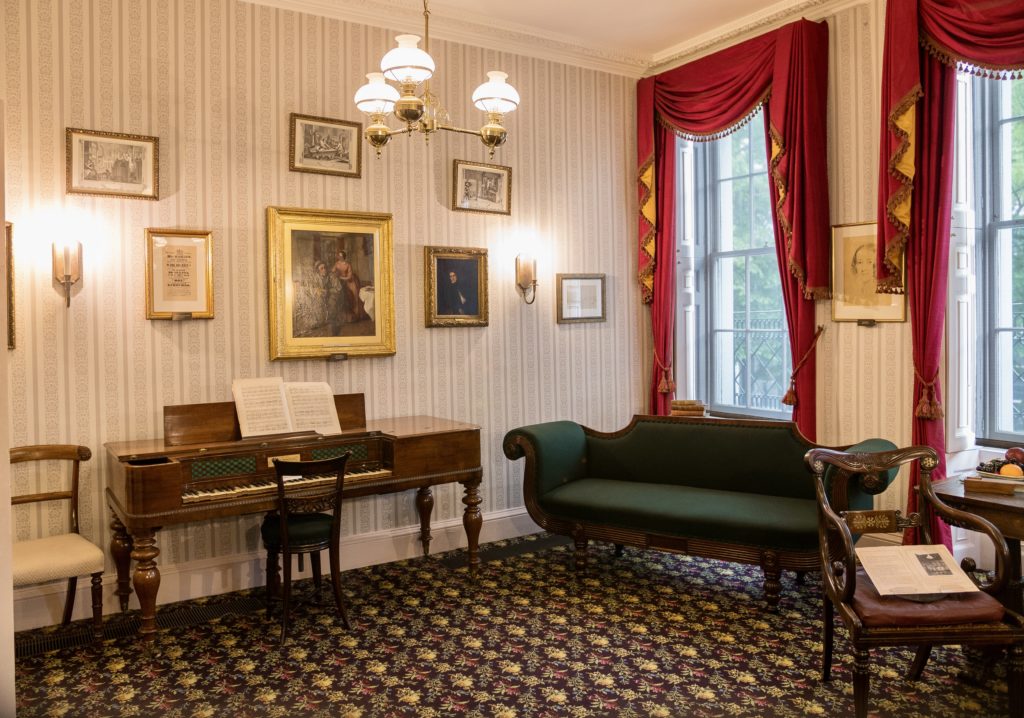 25. Charles Dickens House: Literary Museum
If you're a literary buff, head to the Charles Dickens House. The great writer lived there from 1837-39. This London museum spotlights the real life of a man best known for his fiction.
Grab an audio guide and inspect five floors of the fully restored Georgian townhouse, where Dickens wrote some of his best novels.
You'll find a collection of letters, pictures, and books, as well as temporary exhibitions. The price is £12.50, but admission is included in the London Pass.
If you're a Dickens aficionado, you can book a private walking tour in London to walk in the footsteps of Dickens and visit the museum.
Address: 30 Mansford St, London E2 6LU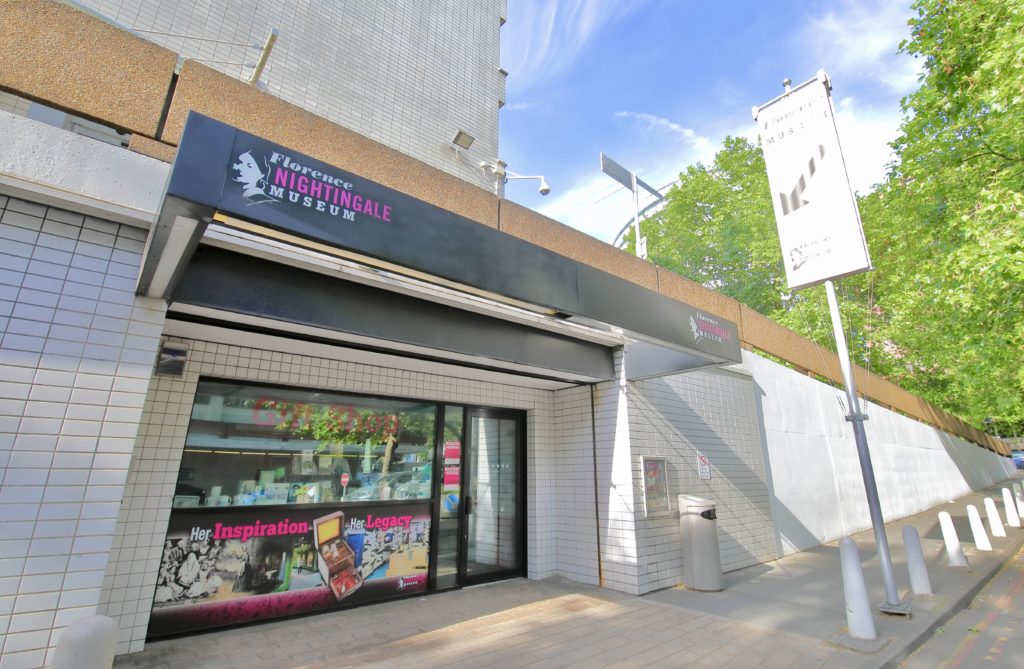 26. Florence Nightingale Museum
Florence Nightingale was the founder of modern nursing.
At the Florence Nightingale Museum, visitors can learn all about the pioneer, who implemented standards of hygiene that forever changed the nature of bedside care.
The museum is essentially one big room, arranged in pods. Each nook is devoted to a different phase of Nightengale's life.
You can check out some of Florence's personal possessions in the museum. It houses a collection of 800 letters and 284 rare books.
The museum has been temporarily closed, but will reopen on weekends beginning in May 22, 2022. The price is £10.
Address: Gassion House, 2 Lambeth Palace Road, London SE1 7EW
27. Sherlock Holmes Museum: Fictional Recreation
You can investigate the home of Sir Arthur Conan Doyle's legendary fictional detective at The Sherlock Holmes Museum. It's located slightly northeast of Marlybone.
In six rooms, the museums evokes the fictitious private investigator. The rooms have been conserved so that guests can see what the interior of an elegant Victorian home looked like.
There are wax figures and theatrical scenes from the books. The first floor study is said to be a perfect replica of the fictional room Mr. Holmes and Dr. Watson shared in the late 1800s.
There's a shop with goodies for ardent Sherlock fans.
At £15, the museum is pretty pricey for a small museum, but is included in the London Pass.
Address: 221B Baker Street, London NW1 6XE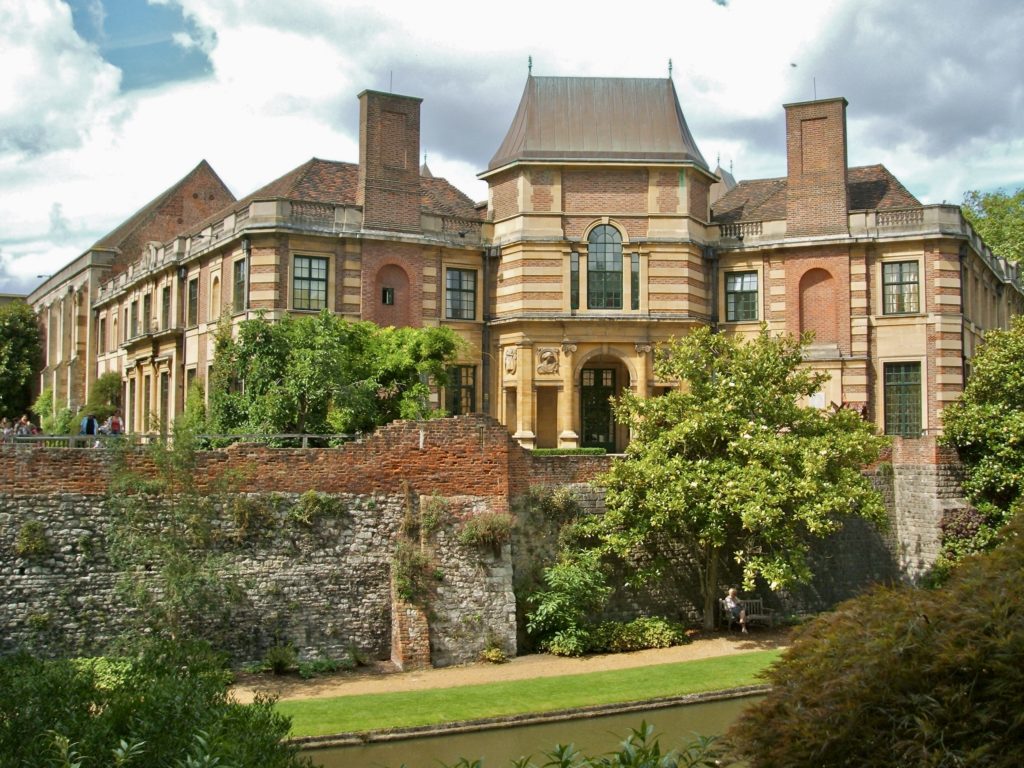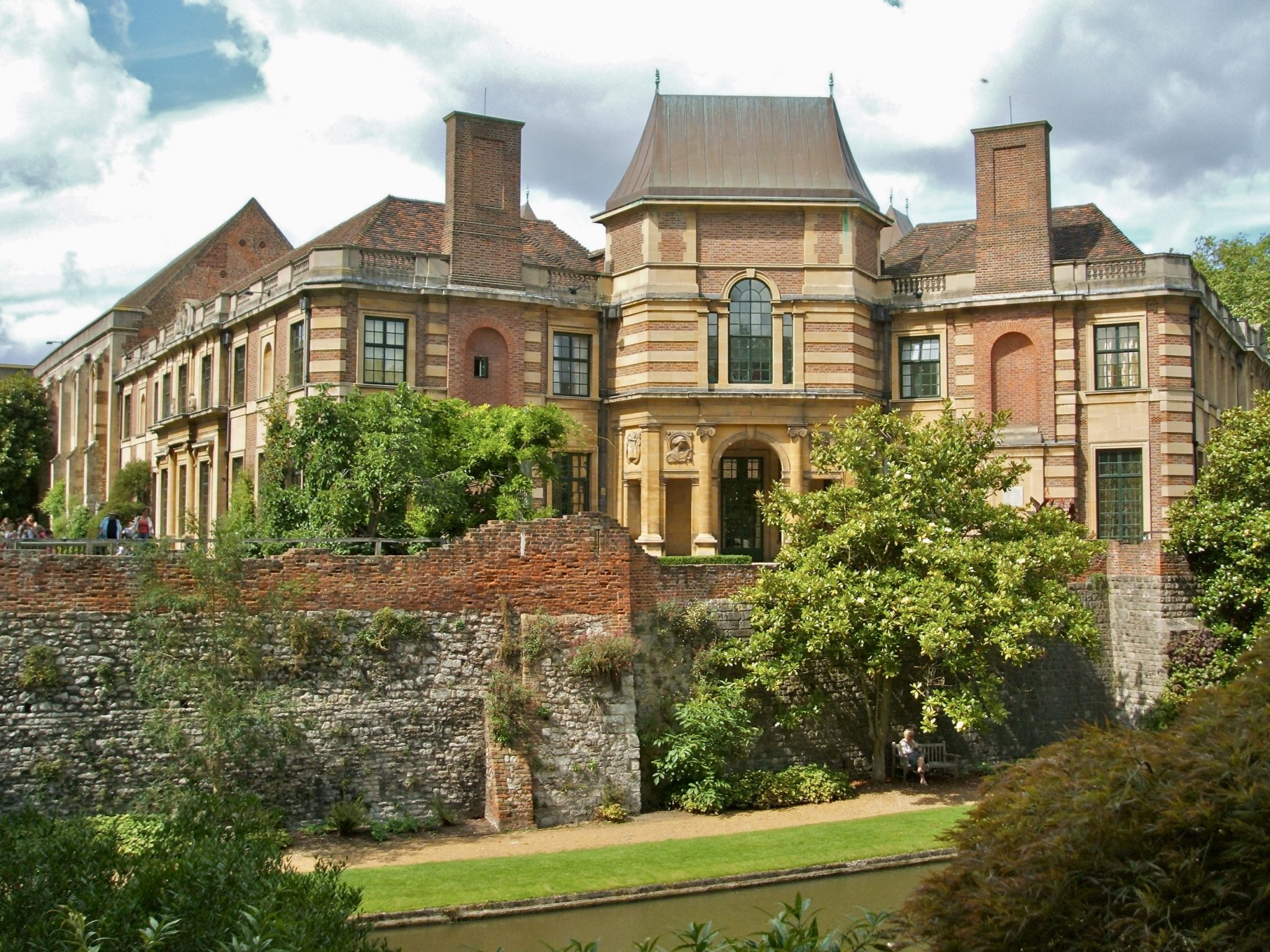 28. Eltham Palace: Art Deco Wonder
Eltham Palace is the former home of Henry VIII, not to mention Henry IV and Henry II.
The house was acquired by millionaire high society couple Stephen and Virginia Courtauld in 1936. They fully renovated and redecorated the palace to host their lavish parties.
This former royal retreat now mixes medieval features with 1930s design. The palace is notable for its 15th century Great Hall with a hammer beam roof.
The entry hall is done up in a Art Deco style with a concrete and glass dome. Many wooden doors are inlaid with animal designs.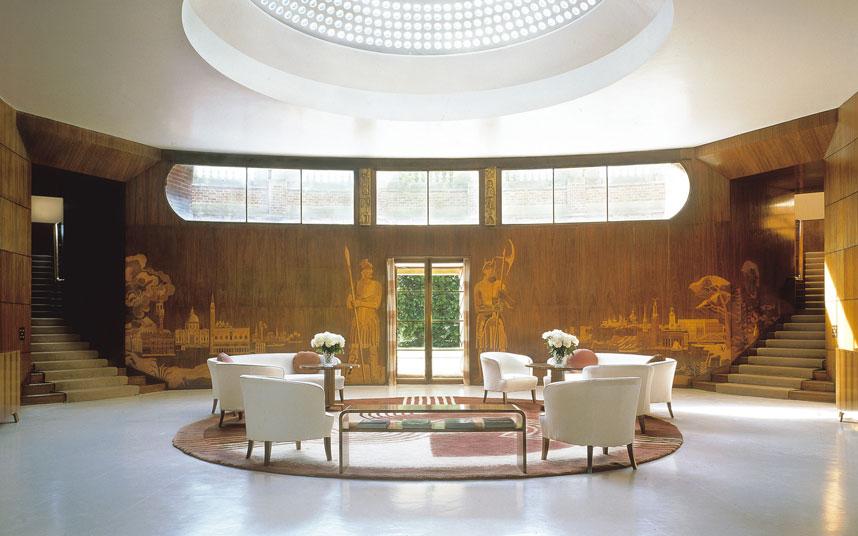 The Venetian bedroom is paneled in walnut with mirrored insets. Virginia's closet is stuffed with beautiful period dresses.
You can visit some unusual rooms, including the map room where the Courtaulds planned their exotic world travels and the sleeping quarters specially-designed for their pet lemur.
The price is £17.60 and the museum is free with the London Pass. Click here to book a private tour of the palace
Address: Court Yard, London SE9 5QE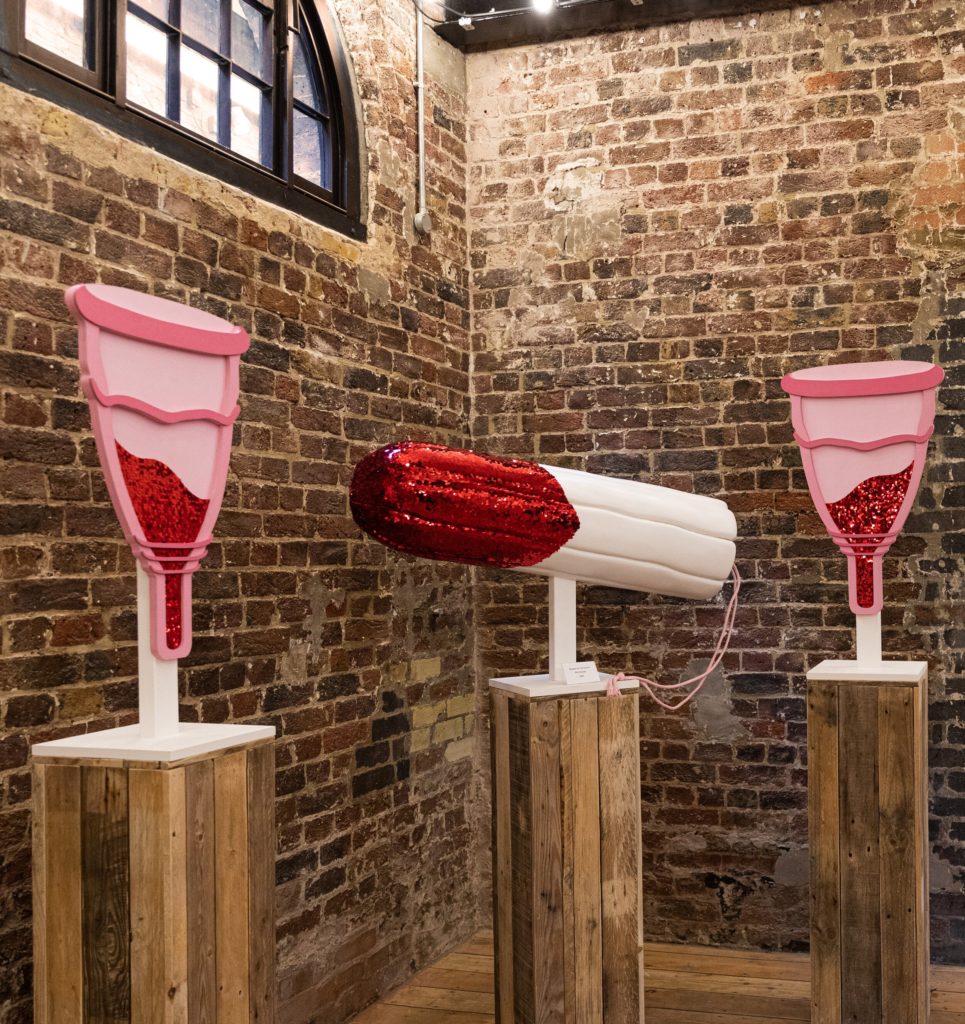 29. The Vagina Museum
The Vagina Museum is the world's first institution dedicated to gynecological anatomy. It's in London's Bethnal Green neighborhood. The museum's mission is driven by social justice and public health initiatives.
You won't see medieval chastity belts or scolds bridles. Rather, in this small museum, expect to be educated on the science, culture, and history of the trusty vagina.
Visitors will discover information posters and sculptures and a small shop with vaginally-themed products. The museum is free to visit.
Address: 18 Victoria Park Square, London, E2 9PF
30. Tower of London: Medieval UNESCO Site
Last, but certainly not least, is the Tower of London. The tower is London's premiere UNESCO site and one of the best museums in London.
It has served as a royal palace, a fortress, a prison, a mint, a military storehouse, a treasury, home to the Crown Jewels, an armory, a public records office, a royal observatory, and a royal zoo.
The infamous Norman castle is almost a 1000 years old. It has 21 towers, battlements, an armory, and the Crown Jewels.
It's a good place for history buffs and medievalists. You'll be blissfully immersed in the various successions of the Edwards, the Richards, and the Henrys.
You can get the nitty gritty lowdown on the free 45 minute Yeoman Warden tour. They begin hourly and which most people rave about them.
Here's my comprehensive guide to the Tower of London.
If you loathe queues, be sure to pre-purchase tickets online in advance. The Tower is also free with the London Pass.
A ticket comes with a free audio guide. But you can also book a 2-3 hour tour with an expert or a private 3 hour tour to get the full scoop and see the tower's hidden gems.
Address: London EC3N 4AB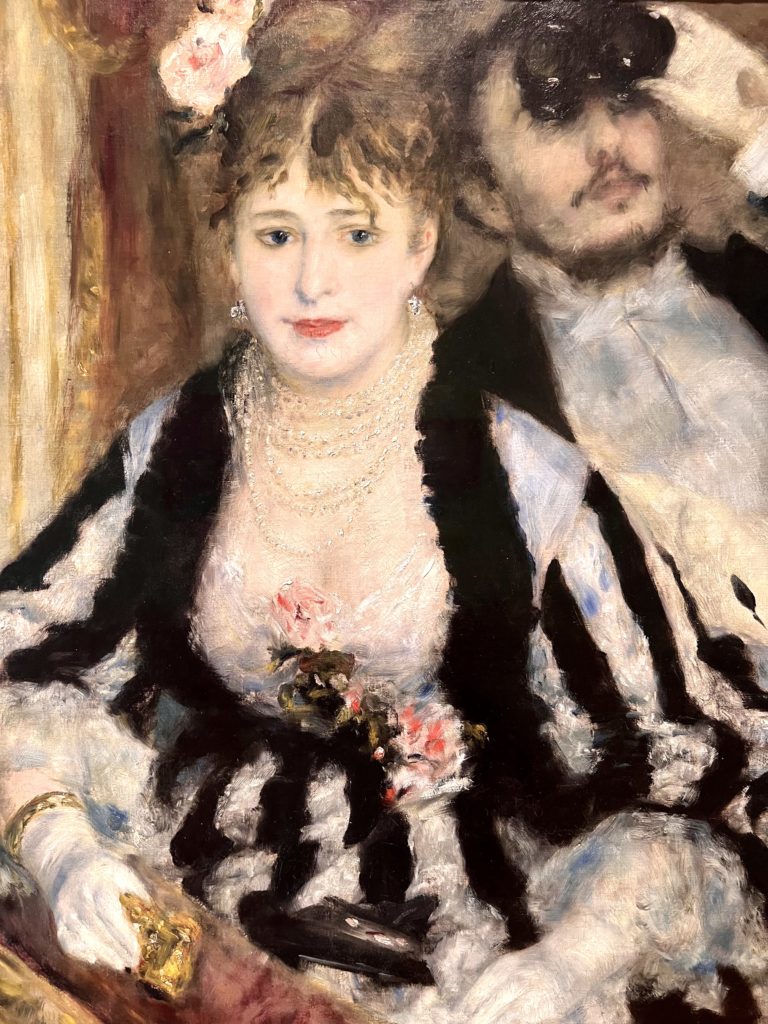 Should You Get The London Pass?
London's national museums give you free entry. But some of London's best on this list charge an entry fee. If you plan on visiting some of them, you might consider getting the London Pass.
It gives you free entry to over 60 of London's top attraction and museums.
The Pass also comes with a free hop-on, hop-off bus ticket, hop-on hop-off river boat, and additional discounts on food, shopping, theater tickets, and tours. You can see a full list of attractions and benefits here.
There's also a London Explorers Pass. With it, you can pre-select entry to 3, 5, or 7 out of 20 included destinations.
I hope you've enjoyed my guide to the best museums in London. You may enjoy these other London travel guides and resources:
If you'd like to visit London's best museums, pin it for later.