Philadelphia is among the great city breaks for people who truly appreciate history and culture. Fragments of Early American history can be found on almost every street corner. If you're looking for a game plan to visit, this is an efficient 3 days in Philadelphia itinerary covering all the must visit spots.
Philadelphia was founded by English Quaker leader William Pennie in 1682. The name "Philadelphia" means City of Brotherly Love."
Philly is know for cheesesteaks, Revolutionary War history, and Rocky. But there is more to the compelling city than that.
In some areas, the city lacks tourist ready gloss. Its mascot is even named Gritty.
In others, it boasts grand avenues and beautiful period architecture. The Benjamin Franklin Parkway was intended to emulate Paris' Champs-Élysées.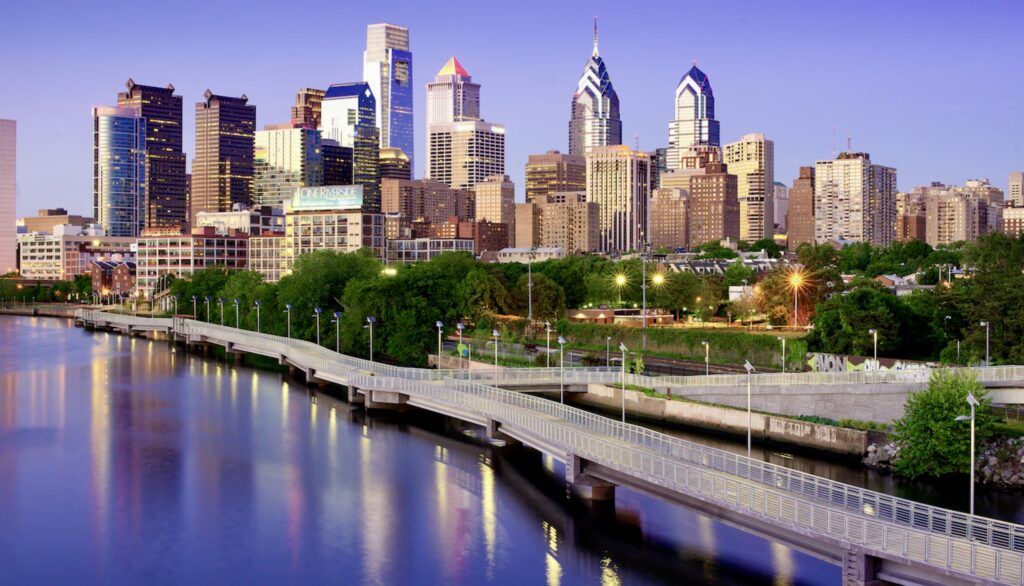 For art lovers, it's one of the best culture city breaks in the country, with world class museums at every turn. Add to that a hot food scene, walkable neighborhoods, and sports venues, and you have the perfect weekend getaway.
Overview Of 3 Days In Philadelphia Itinerary
Here's a snapshot glance of what you can see with 3 days in Philly. You can adjust it based on your personal preferences and pace of travel.
Day 1: Independence Hall, Liberty Bell Center, National Constitution Center, Elfreth's Alley, Museum of the American Revolution, Old City, Fishtown
Day 2: City Hall, JFK Love Park, Masonic Temple, Franklin Institute or Philadelphia Academy of Fine Art, Reading Terminal Market, Logan Circle, Basilica of St. Peter and St. Paul, Barnes Foundation, Rodin Museum, South Street
Day 3: Rittenhouse Square, Mutter Museum, Schuylkill River walk, Philadelphia Museum of Art, Eastern State Penitentiary, Shofuso Japanese House & Garden
Here are some of the best tours and experiences you might consider booking to see the city:
On my latest visit to the city, I was there for 3 days and used the Philadelphia Go City all-inclusive Pass, which covers almost all of the major attractions.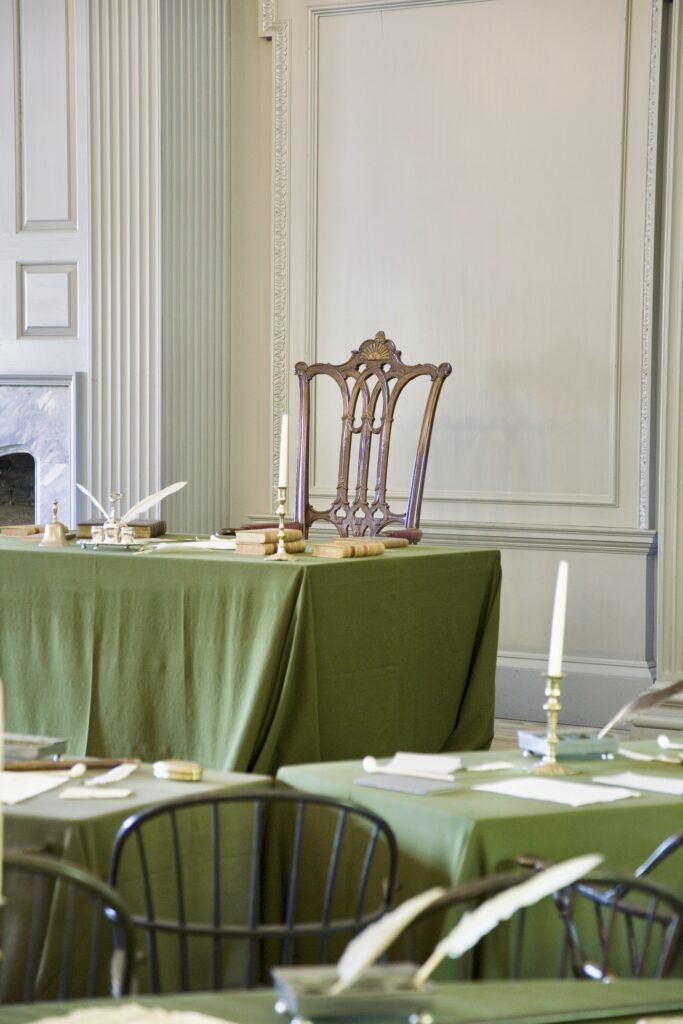 On day 1, head straight to Old City to bask in the Revolutionary War era. The neighborhood is lined with landmarks celebrating American Independence.
Independence Hall
Start at Independence Hall. This red-brick Georgian-style structure, built in the 18th century, is often regarded as the birthplace of American democracy and is a UNESCO World Heritage Site.
You can explore the historic chambers where the Founding Fathers debated and signed the Declaration of Independence and the US Constitution. And see the famous Rising Chair that George Washington sat in.
The Declaration was a momentous In signing, they would be labeled treason and risk their lives. But they were buoyed by Thomas Payne's saying that "We have it in our power to begin the world over again."
READ: Complete Guide To Independence National Historical Park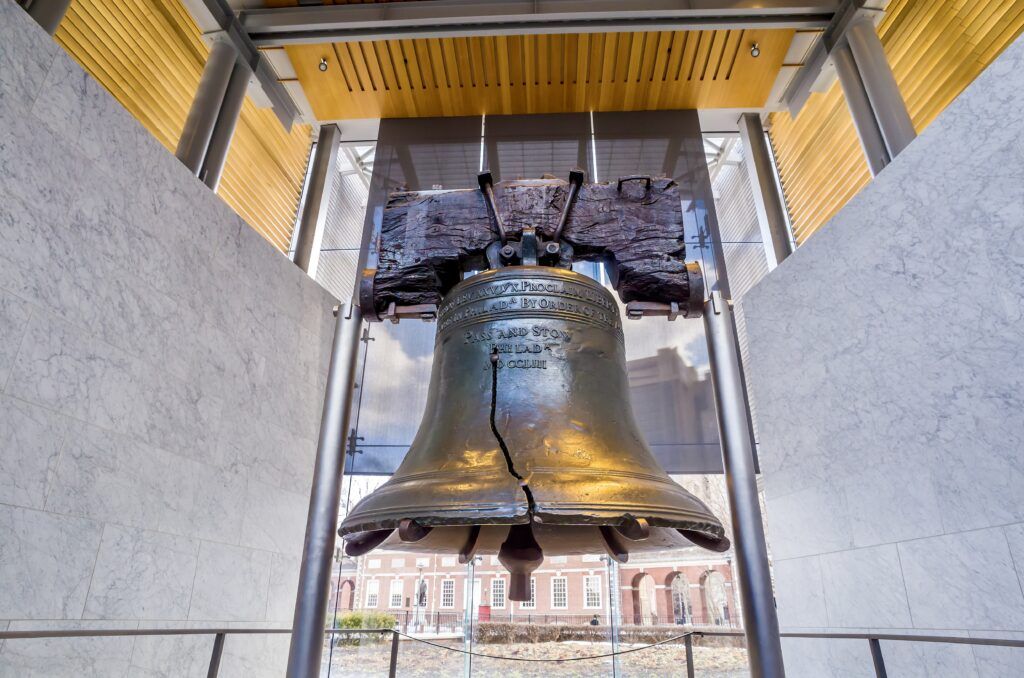 Liberty Bell Center
Then, check out the Liberty Bell Center to see the famous bell. It's an iconic symbol of American freedom and independence.
It originally hung in the Independence Hall and is famously associated with the signing of the Declaration of Independence in 1776. The bell is known for its distinctive crack, which appeared shortly after it was first rung.
It's free to go inside the center to see the bell and learn about its history. If you don't want to brave the crowds you can also see it from the glass wall on the building's exterior.
National Constitution Center
If the constitution is on your mind, head inside the National Constitution Center. It's an airy spacious museum and educational institution dedicated to United States Constitution.
It offers engaging and interactive exhibits that explore the documents origins, evolution, interpretation, and impact on American society.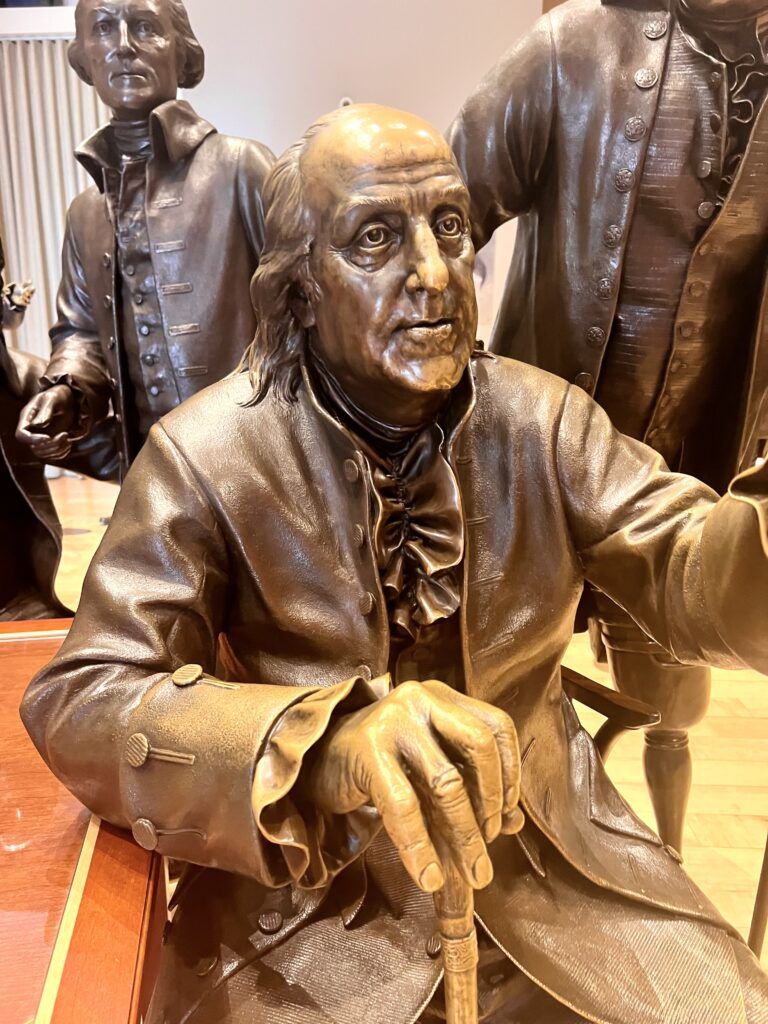 Upstairs is the Signers' Hall. This is where you'll find bronze statues of everyone who signed the Constitution in 1787. Each statue captures the likeness and personality of the historical figure it represents to a tee.
For lunch, you can head to the Bourse, right across from the Liberty Bell it's a contemporary good market array of food vendors, artisanal shops, and dining options. And the best place to get ice cream is Franklin Fountain.
Betsy Ross House
Next, you can pop into the Betsy Ross House. You'll find an authentic 18th century home with period furnishings. And can decide for yourself if it's fact or fiction that Betsy made the first American Stars and Stripes flag.
Click here to pre-book a ticket.
Elfreth's Alley
Right around the corner from the museum is Elfreth's Alley. You can't miss that!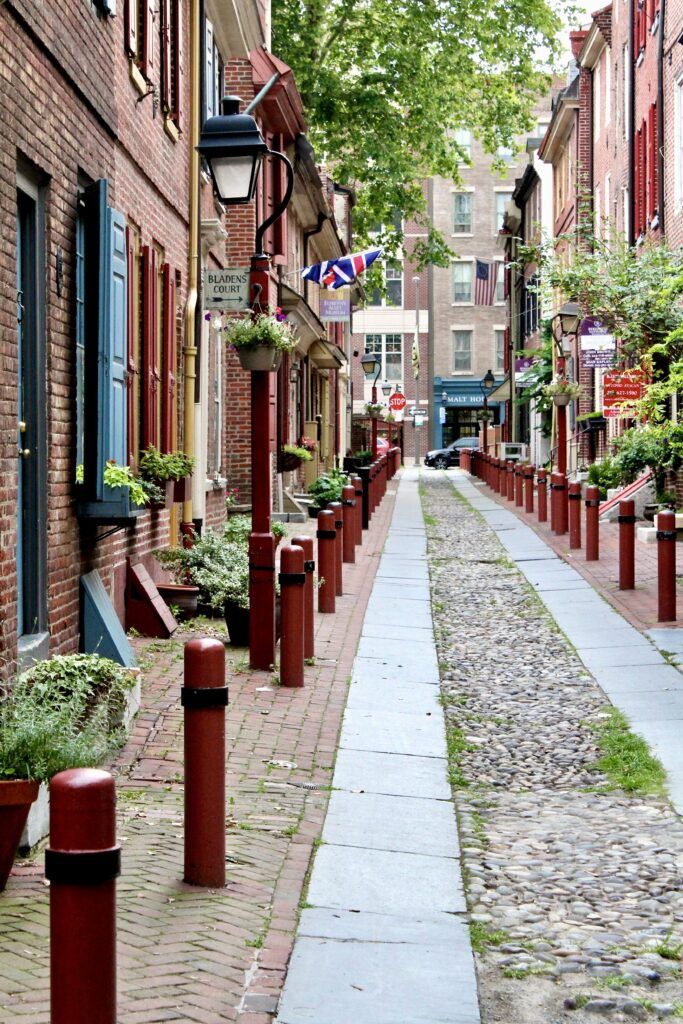 It's a gorgeous cobbled lane lined with 32 home that are wondrous and well-preserved examples of Early American architecture. I wanted to move right in.
Christ Church & Christ Church Burial Ground
From there, take a peak into Christ Church. It' a beautiful structure dubbed "the Nation's Church" because the Founding Father's worshipped there.
You can also visit the Christ Church Burial Ground and see the grave of Benjamin Franklin.
Museum of the American Revolution
If you need another Revolutionary War data point, you can brush up on more early American history at the Museum of the American Revolution.
The museum tells the story of America's early days. It takes you from British American to the Revolutionary War and what happened after.
Exhibits include old weapons, uniforms, documents, and artwork. The highlight is George Washington's, displayed in a state of the art theater.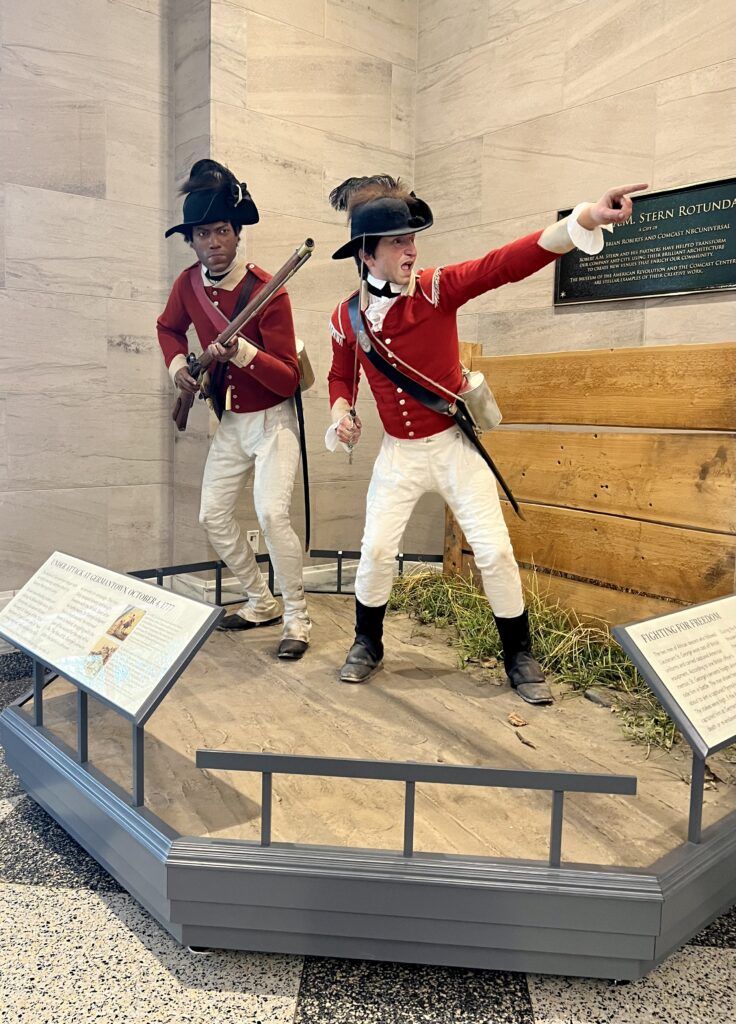 Dinner
You can stay in the Old City for dinner. Have a cocktail at the open air Independence Beer Garden or Cherry Street Pier on the Delaware River Waterfront. There are artist studios, food trucks, and places to grab a beer or ice cream on the pier.
For dinner eats, in Old City, you can check out Zahav, with a wonderful tasting menu. For a special occasion, head to Fork. For Italian cuisine, check out Positano Coast or La Famiglia.
Alternatively, you could head to Fishtown for dinner. It's an up and coming neighborhood about 20 minutes northeast of Old City on the Delaware River.
Fishtown is known for its vibrant arts scene, historic architecture, and a growing number of restaurants, bars, and shops.
You can grab a coffee at La Colombe. Or have a beer at Frankford Hall, the most popular German beer garden in the city.
Then, dine at one of the many great seafood and ethnic restaurants. I liked Kalaya for Thai food. Or try Johnny Brenda's gastropub.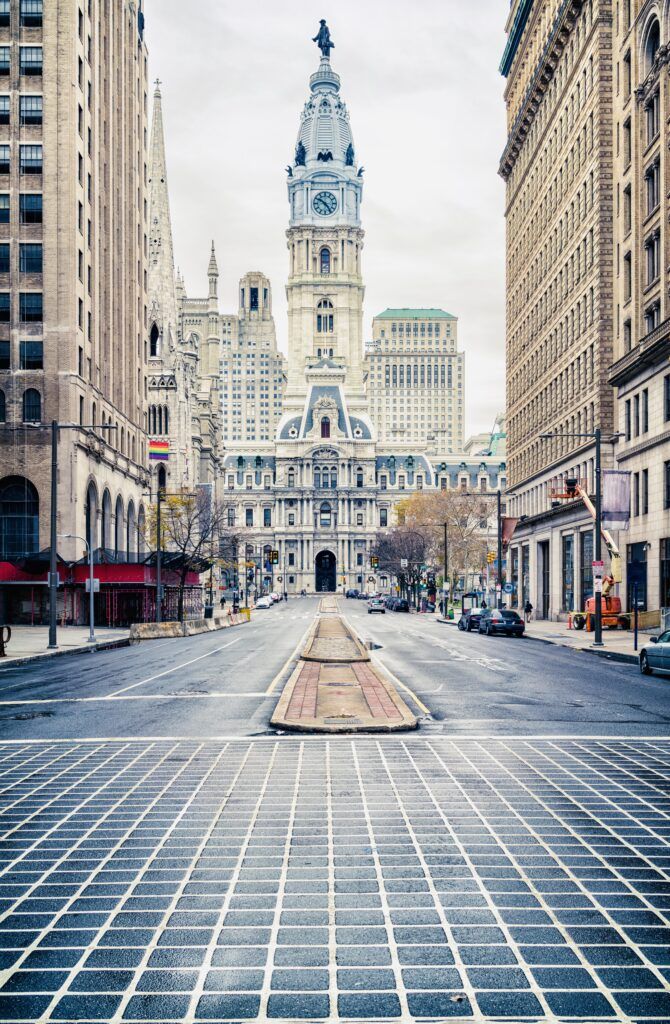 City Hall
Start day 2 of your 3 days in Philadelphia itinerary with a climb up the bell tower of City Hall.
City Hall is an architectural masterpiece in the Second Empire style and a prominent symbol of the city. Built between 1871 and 1901, it stands as one of the largest municipal buildings in the world.
A remarkable souvenir of the city's historic past sits atop it in the form of a 37 foot 26 ton statue of William Penn. The city's founder, he lovingly safeguards the city from his eternal perch.
In the winter, the building is covered in fairy lights and Christmas trees and there's an ice rink for skating.
With advance reservations, you can take an elevator up the tower for a bird's eye view of Mr. Penn and the city from all angles. It's a cramped space. Only 5 people can fit in the elevator.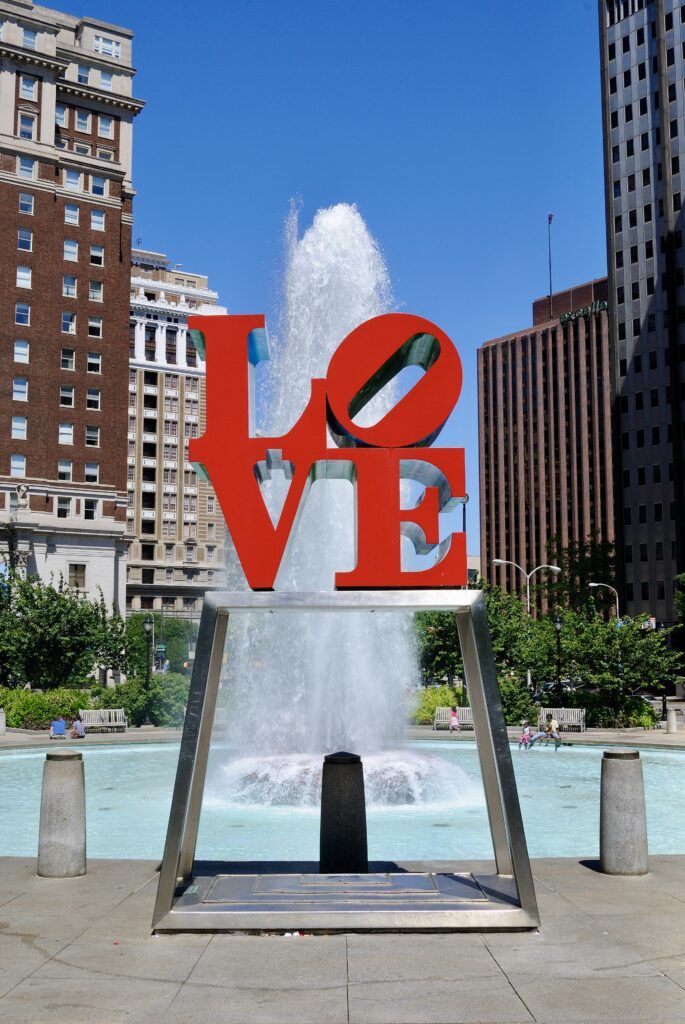 Love Park
When you descend, walk over to JFK Love Park and get the requisite selfie with Robert Indiana's Love sculpture.
You can also take admire the large Government of the People sculpture by Jacques Lipchitz in the adjacent municipal plaza. It's a spiraling column of figures that's a tribute to democracy.
Masonic Temple
Then, considering taking a $15 tour of the Masonic Temple, a magnificent historic landmark. Built in the mid-19th century, it boasts stunning architecture, intricate detailing, and opulent interiors.
Outside the temple you can admire life-size bronze sculptures of George Washington and Benjamin Franklin, both of whom were masons.
The temple is one of the finest examples of Masonic architecture in the United States and houses a treasure trove of Masonic artifacts and memorabilia. Visitors can explore its ornate lodge rooms, grand hallways, and the jaw dropping Egyptian Room.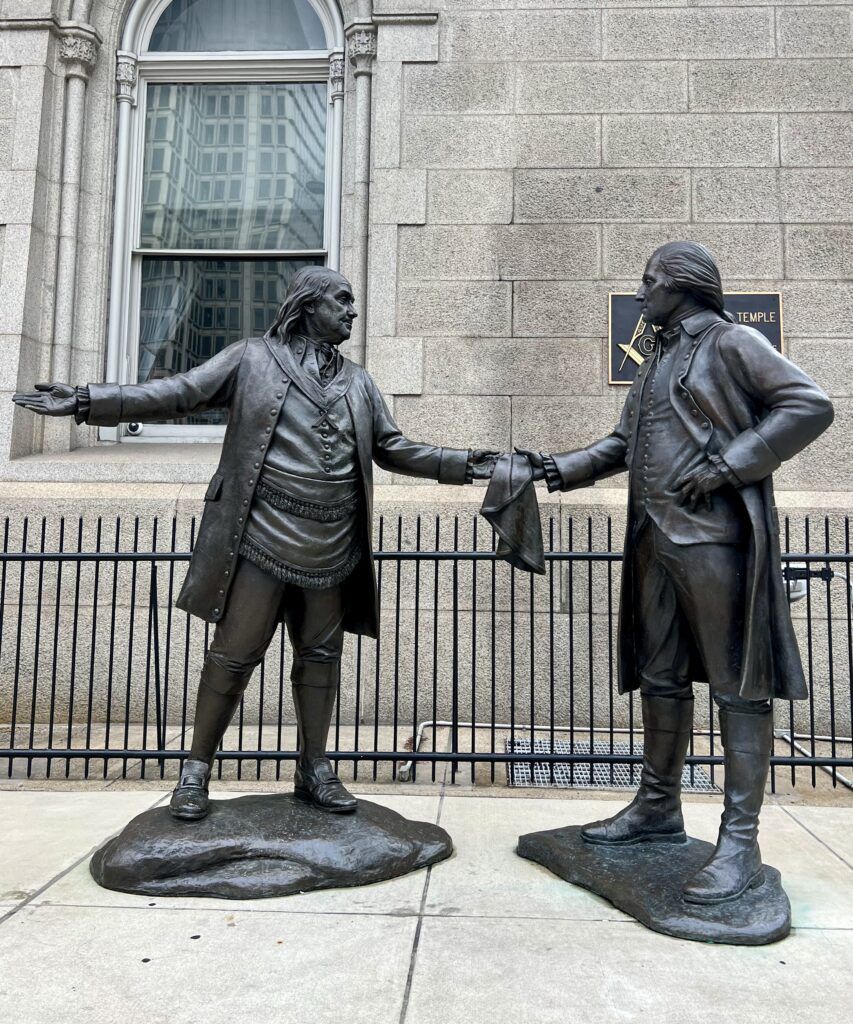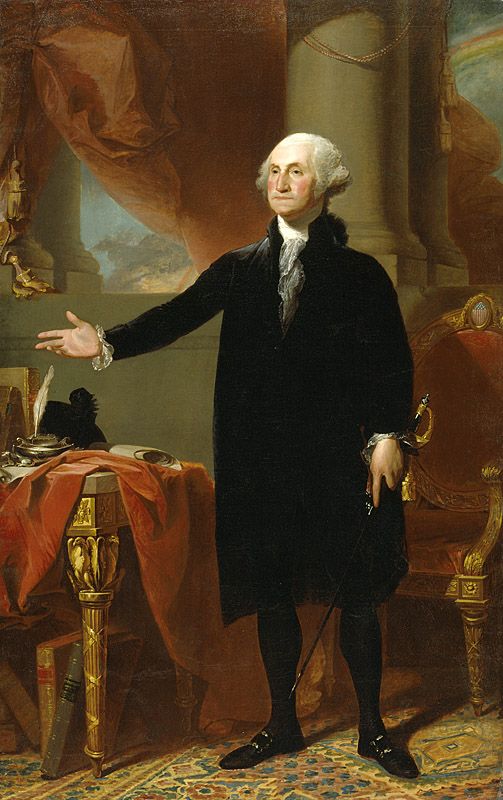 Pick a Museum
Then, depending on your interests, hit up either the Pennsylvania Academy of the Fine Arts or the Franklin Institute.
The academy will appeal to art lovers with a passion for American art. The building itself and the exhibit areas are flat out gorgeous.
Famous works include David Martin's Benjamin Franklin, Thomas Eakins' The Gross Clinic, and Gilbert Stewart's George Washington.
The Franklin Institute is a renowned science center that kids will love. It's famous for its walk through model of a heart.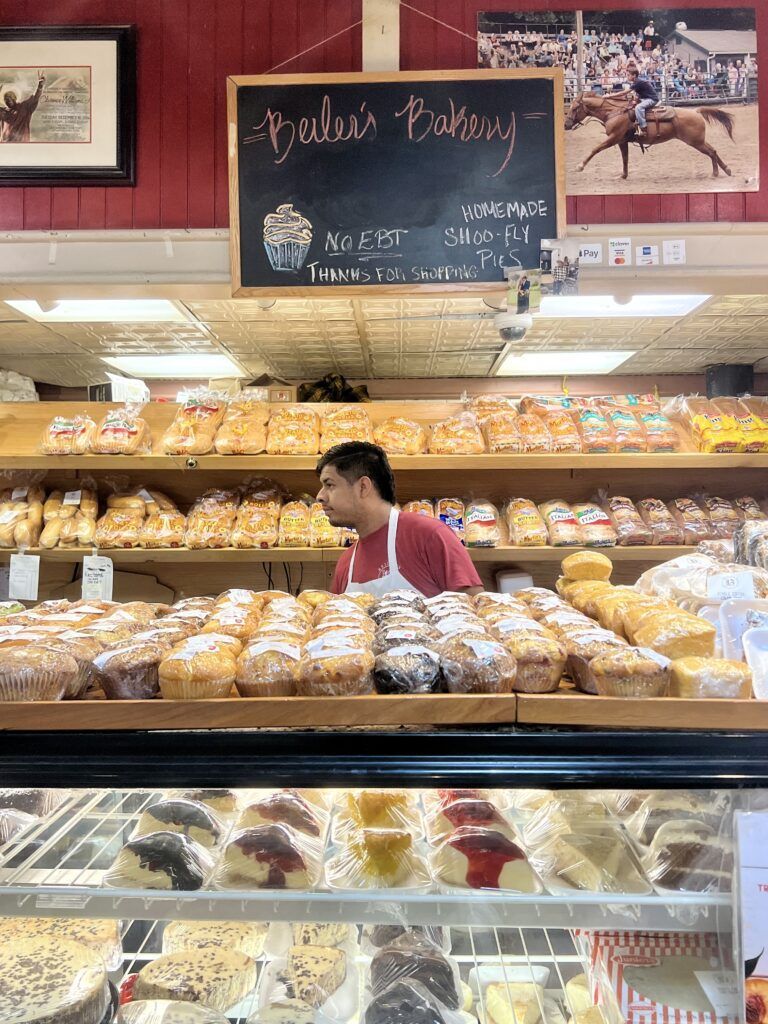 Reading Terminal Market
After your visit, grab lunch at Reading Terminal Market. It's a bustling and historic food market that has been serving the city since 1893.
This culinary hub has over 80 vendors offering up fresh produce, meats, artisanal cheeses, baked goods, and international cuisine. I sampled a delicious salmon Thai curry, schawarma, and cheesesteak.
Got a sweet tooth? Try some of the donuts or treats at Beiler's Bakery.
After lunch, head to Logan Circle and admire the Swan Fountain. Pop into the beautiful Basilica of St. Peter and St. Paul. And see Robert Indiana's other sculpture, AMOR.
Completed in the mid 19th century, the grand basilica is the largest brick brownstone building in the city. It features a stunning interior, intricate artwork and beautiful stained glass.
Barnes Foundation
Continue on to the Barnes Foundation. This is one of the best museums in the United States. Its treasure trove of Impressionist, Post-Impressionist, and Modernist art is the best private collection of its kind in the world!
Moreover, it's a quirky collection curated by the owner himself, Albert C. Barnes. Under a proviso in his will, the art is displayed exactly as he wanted it and can't be moved. This makes for a one-of-a-kind museum experience.
I think the best works are the Matisses. But you'll want to find Van Gogh's Postman (hidden in a corner) and stare up at Seurat's Models above Cezanne's famous Card Players.
Rodin Museum
Right next door to the Barnes is the elegant Rodin Museum. It houses one of the most comprehensive collections of sculptures by Auguste Rodin outside of France.
It features over 150 of his sculptures, including well-known masterpieces like The Thinker, The Gates of Hell, and The Burghers of Calais. And all of it is housed in a gorgeous Beaux Art building designed by famed architect Paul Cret.
South Street & Magic Gardens
In the early evening, head to South Street. It's the perfect place to window shop (over 400 retail shops) and admire vibrant street art. Quirky boutiques, vintage shops, record stores, and tattoo parlors line the street.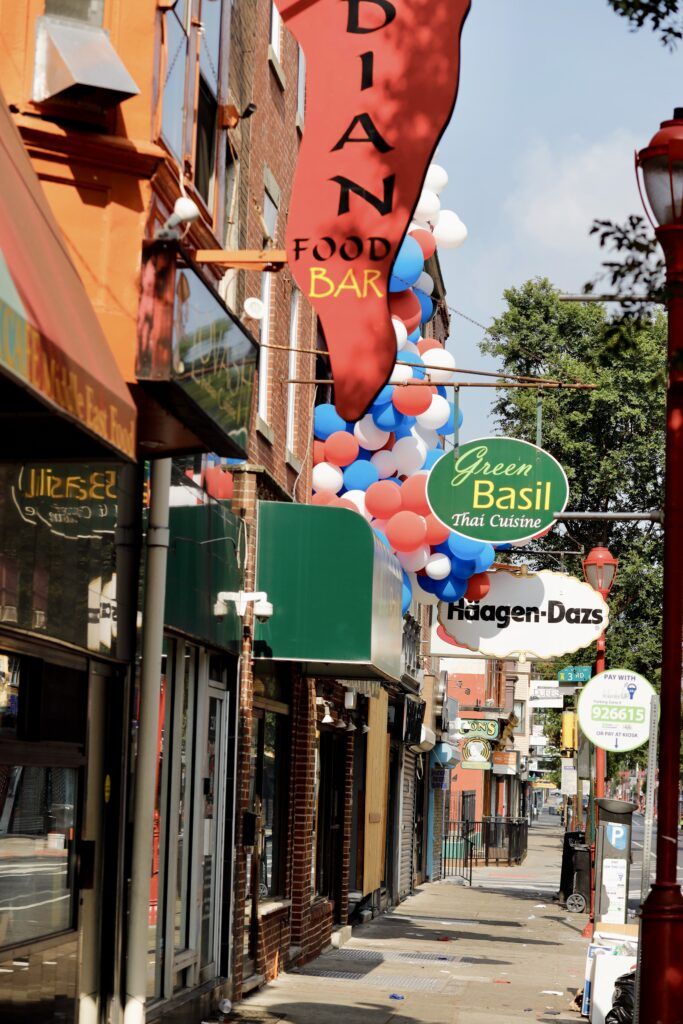 You might stop in Magic Gardens, if you arrive before it closes at 6:00 pm. It's a one-of-a-kind mosaic art environment created by artist Isaiah Zagar.
This whimsical and immersive space covers half a city block, featuring intricate mosaics made from glass bottles, bicycle wheels, and other recycled items.
If you want to eat in South Philly, one of the hottest new restaurants in the city is El Chignon.
It's a Mexican BYOB with not so traditional tacos. The restaurant is renowned for its Cemita, sandwich breaded chicken, Oaxacan cheese, sliced avocado, and chipotle peppers.
You could also get in line for cheesesteaks at the famous Geno's Steaks.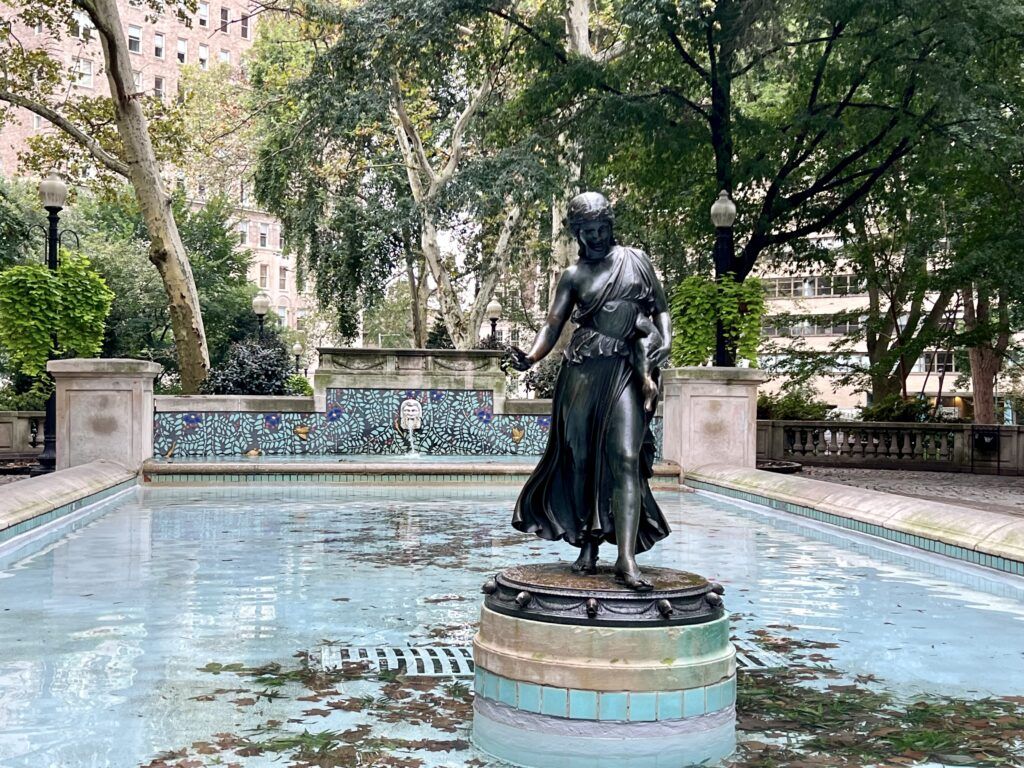 Rittenhouse Square
Start day 3 in Philadelphia in the Rittenhouse Square area. This upscale residential area is known for its tree-lined streets, historic architecture, and a bustling commercial district filled with boutiques, cafes, and restaurants.
It's a sought-after neighborhood that offers a mix of cultural attractions, green spaces, and a vibrant urban lifestyle.
It's worth an aimless wander. Some of the pretties streets are Locust Street, Delancey Street, Delancey Place, Pine Street, and Spruce Street. Fashionistas will want to shop on Walnut Street.
You can start with breakfast at Green Eggs Cafe or Parc. Grab a coffee and pastry at K'Far Cafe or Federal Donuts.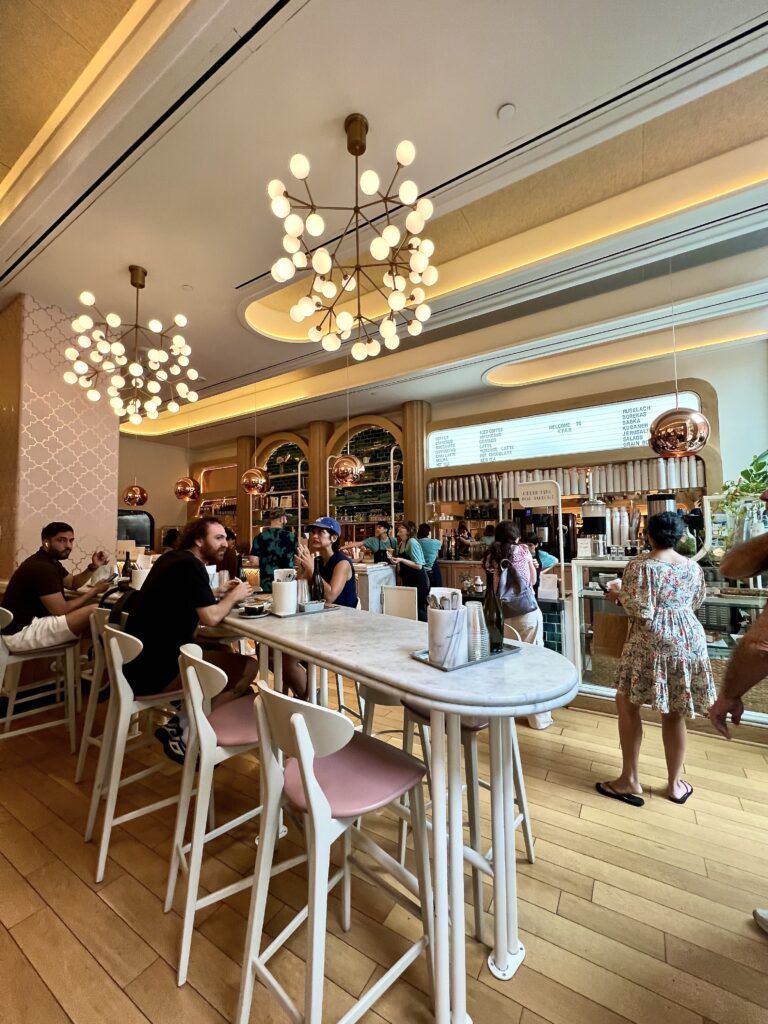 Mutter Museum
If you have to stomach for it, spend an hour at the Mutter Museum. It's a Victoria era medical history museum that describes itself as "disturbingly informative."
It houses a bizarre and rather macabre collection of medical oddities, scientific relics, and human remains.
The Mutter sounds peculiar, I know, but it's wildly popular. The walls are adorned with gleaming wooden curiosity cabinets. Each contains an array of skeletons, skulls, specimens, brain slices, eyeballs, and tools.
For lunch, head to Dandelion, a fun gastropub on 18th Street near Rittenhouse Square. The eggs benedict are delicious and you can order a mimosa in almost every flavor you can imagine.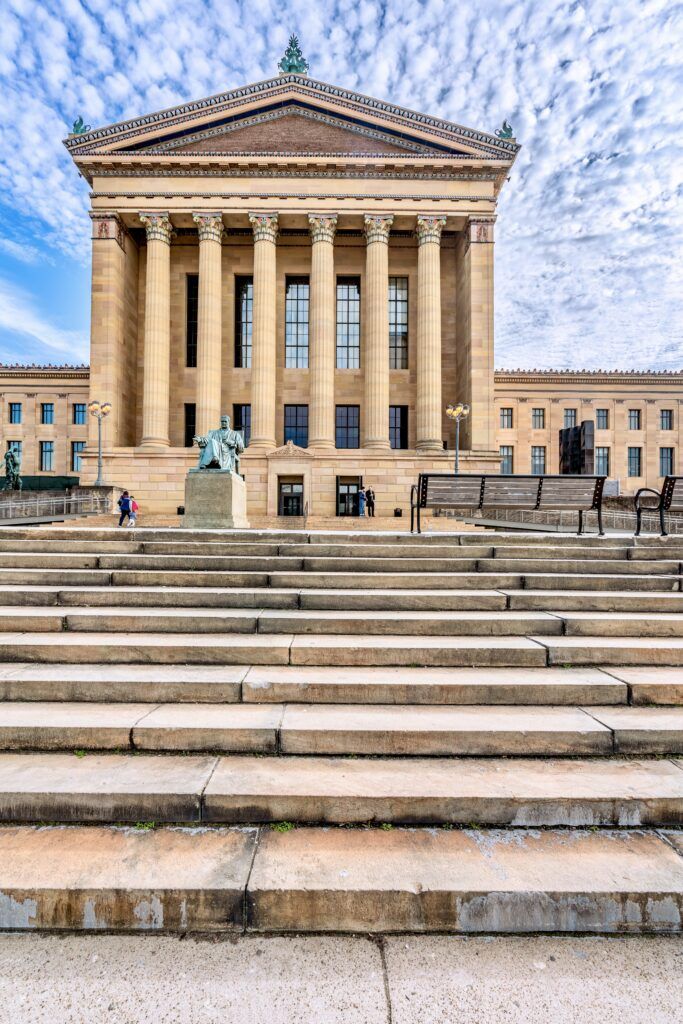 Philadelphia Museum of Art
Once you're fueled up, take a walk along the Schuylkill River Trail to the Philadelphia Museum Art. It's about a 30 minute walk from the Rittenhouse Square area and you'll have fantastic views along the way.
The museum is one of the best in the world. At the foot of its grand steps, you'll find the iconic bronze statue of Rocky, a beloved fictional character in Philadelphia's lore. You'll have to join the line if you want a selfie.
Run up the steps, Rocky style, to enter the grand Neo-Classical building. Exhibits are spread out over three floors.
You'll find some of the best American art on the planet. And an incredibly impressive collection of Impressionist, Post-Impressionist, and Modernist art. The museum has the world's largest collections of sculptor Constantine Brancusi and Conceptual artist Marcel Duchamp.
The showstoppers include Van Gogh's Sunflowers, Cezanne's Large Bathers, Picasso's The Three Musicians, and Duchamps's Nude Descending a Staircase.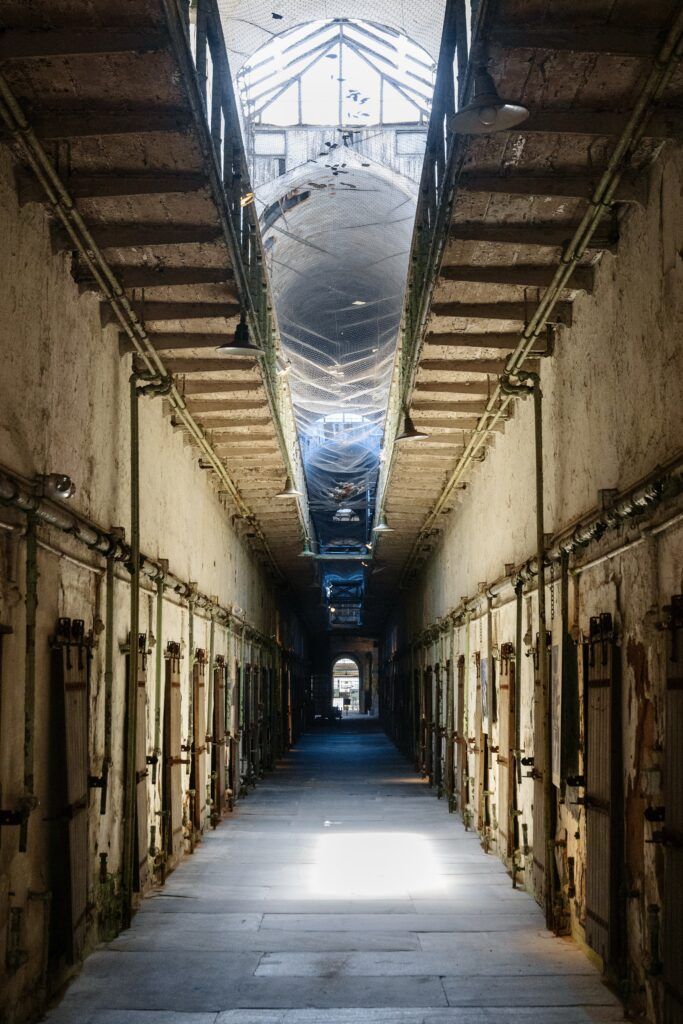 Eastern State Penitentiary
A 30 minute walk from the museum is Eastern State Penitentiary, or ESP. Established in 1829, it was a groundbreaking prison designed to foster genuine remorse in inmates. It pioneered solitary confinement, influencing global prison reform.
ESP has an imposing Neo-Gothic exterior with tall crenelated walls. Inside, it was designed to resemble a monastery with high vaulted ceilings and cells equipped with "eye of God" skylights.
In line with Enlightenment principles, inmates were isolated to prompt self-reflection and a commitment to change. This philosophy, not surprisingly, failed and eventually the prison was closed.
Today, the prison is a stabilized state of semi ruin. You can visit on your own with the Steve Buscemi narrated audio guide to take a guided tour.
>>> Click here to book a ticket to ESP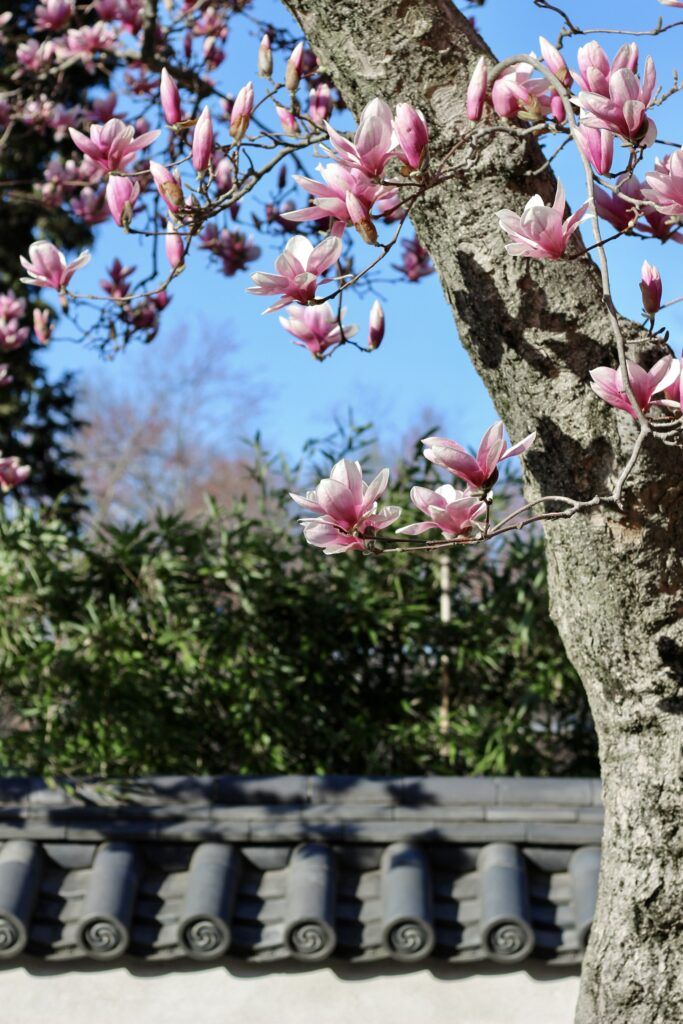 Shofuso Japanese House & Garden
After being suffused in ruins, switch gears and polish off your day with a visit to Shofuso Japanese House and Garden. It's located 2 miles away in West Fairmount Park.
It's a remarkable cultural attraction showcasing Japanese architecture and culture. The house itself is a traditional Japanese-style structure, designed by architect Junzo Yoshimura and originally constructed in Japan in 1953.
It's surrounded by a meticulously landscaped garden featuring elements like a koi pond, stone lanterns, and seasonal flora.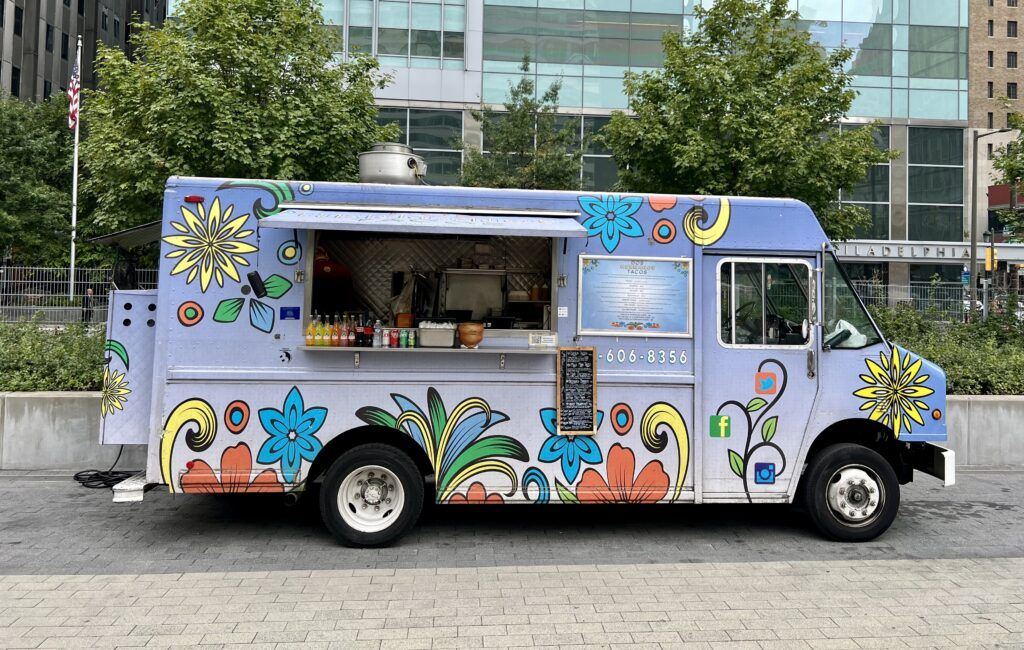 Head back downtown to Center City. Consider having a drink with views at the JG Skyline cocktail bar at the Four Seasons.
Then, polish off your 3 days in Philadelphia with an evening out. You can take in a music performance at one of Philadelphia's most elegant venues, the Philadelphia Academy of Music. You'll be awed by the marble lobby, gilded accents, and crystal chandeliers.
The Kimmel Center for the Performing Arts in Philadelphia is a renowned venue that hosts a wide range of performing arts events. It's home to the Philadelphia Orchestra and hosts concerts, ballets, operas and Broadway shows
Tips For A 3 Days In Philadelphia Itinerary
1. How To Get To Philly
If you're not driving, you will land at Philadelphia International Airport (PHL). It's the primary airport serving the city, with both domestic and international flights.
From the airport, you can get to the city center via taxi, Uber, or public transportation. You can also book a private transfer to your accommodation.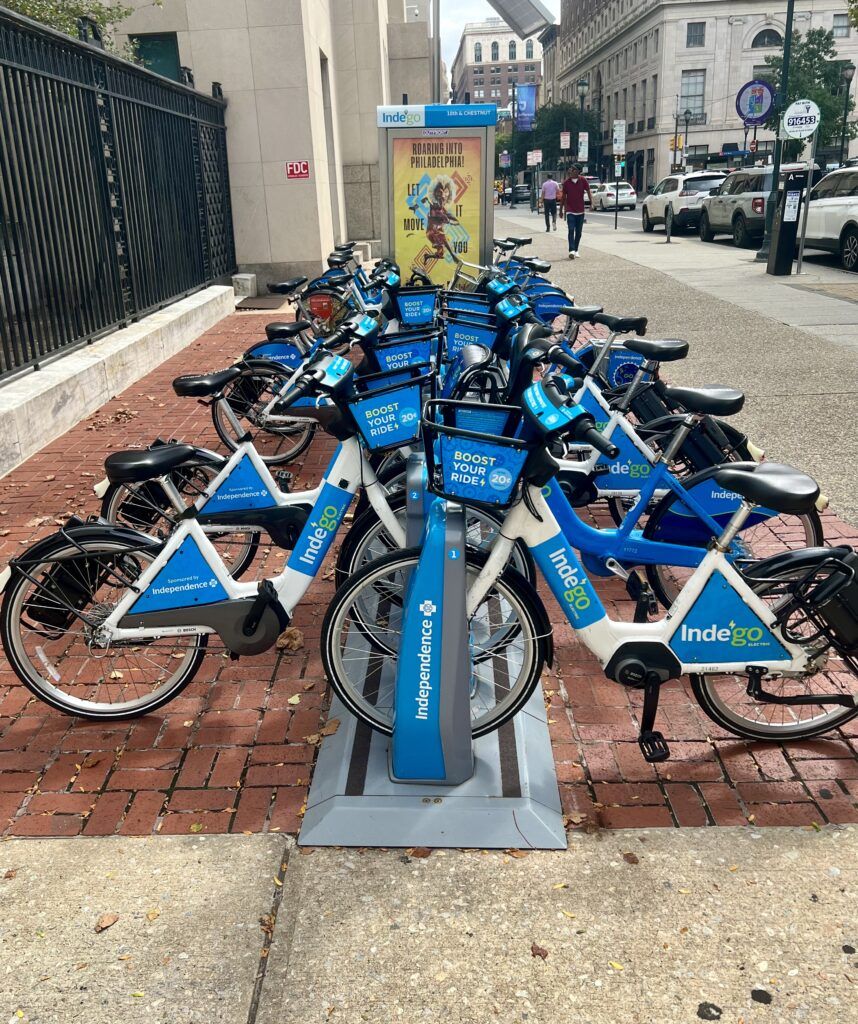 2. How To Get Around Philly
The easiest way to get around Philly is by walking. If you group your attractions for a given day by geography, it's easy to walk everywhere. If you're too far afield, you can catch an Uber.
You can also rent a bike, take Hop On Hop Off Bus, take a Segway tour, or trolley tour.
Biking along the river is a breeze. But not so much biking in the city with the aggressive drivers.
You can also use SEPTA, the most beloved and hated beast in Philadelphia. It's a network of trains, buses, and subways that are a bit skeevy. The trains are the best of the lot.
But if you are going from one end of the city to another, you'll have to use SEPTA or Uber. After dark, opt for Uber.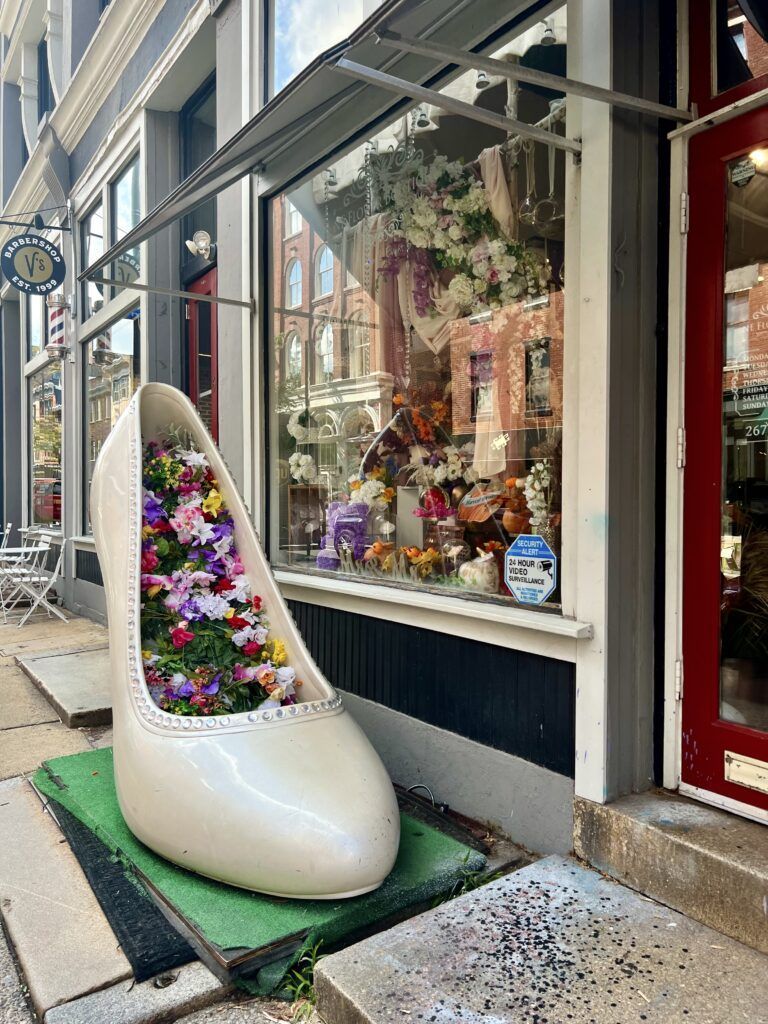 3. Where To Stay In Philadelphia
There is no shortage of hotel options for your 3 days in Philly itinerary. You'll probably want to stay in Center City.
For myself, I prefer staying in the Rittenhouse Square area. It's safe at night and has loads of restaurants. You can check out the The Franklin on Rittenhouse, AKA Rittenhouse Square, The Dwight D, or Alexander Inn.
I recently stayed in the AKA Rittenhouse. It's more like an apartment than a hotel room and I loved it, so convenient too.
Then, there are wonderful luxury options in Center City like the Ritz-Carlton and the Four Seasons. The Four seasons is located atop the historic Comcast Center, and has unparalleled luxury, convenience, a ksybar, and infinity edge pool.
The Logan Philadelphia is a Hilton Curio hotel and has spectacular city views. The Kimpton Hotel Monaco is a 4 star hotel with nice rooms and a rooftop bar.
If you like boutique hotels, the Alexander Inn is a beautiful restored hotel. Chestnut Hill offers a Victorian vibe and real fireplaces.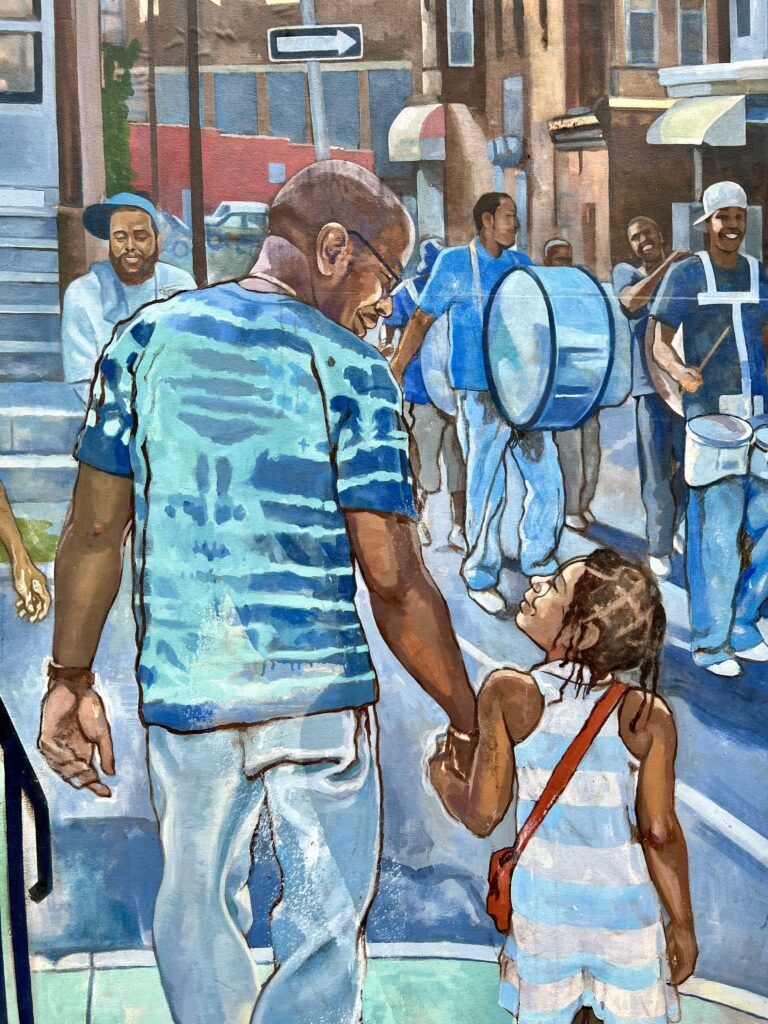 4. When To Visit Philadelphia
Philly is a year round destination. Summer is, of course, the busiest with the most tourists and the hottest weather.
Spring is lovely. The weather is nice and you can enjoy the Philadelphia Flower Show on Arch Street and or drive out to Longwood Gardens.
In the fall, you can enjoy the fall colors and Halloween attractions. Eastern State Penitentiary offers Halloween Nights September through November, which are described as "One of American's scariest Halloween attractions." And the Thanksgiving Parade is the oldest in the nation.
In the winter, Philadelphia has an authentic open air German Christmas market, Christmas Village, staged at Love Park and City Hall. You can also enjoy the Christmas Light Show at Macy's and the Franklin Square Holiday Festival. Or ice skate at City Hall.
I hope you've enjoyed my 3 days in Philadelphia itinerary. You may enjoy these other US travel guides and itineraries:
If you want to spend 3 days in Philadelphia, pin it for later.