Planning a visit to Oceanside California? This is the ultimate guide to the best things to do and see in Oceanside.
In this coastal gem, sun-kissed beaches, a vibrant culture, and a laid-back vibe await. Nestled along the picturesque Pacific Coast Highway, this SoCal destination offers a perfect blend of surf and sand, historical charm, and diverse attractions to suit every traveler's taste.
Whether you're seeking a relaxing beach retreat, thrilling water sports, or cultural adventures, Oceanside promises an unforgettable visit.
What To Do In Oceanside: Things To Do & See
I'm recently back from spending a week in Oceanside. Here's what I think are all the best things to do in this hip beach town.
Upon arriving, you can pick up information and brochures at the California Welcome Center on North Coast Highway.
1. Hit the Beach
Naturally, one of the best things to do in Oceanside is hit the beach! With its 3.5 miles of stunning shoreline, Oceanside boasts some of California's most beautiful beaches.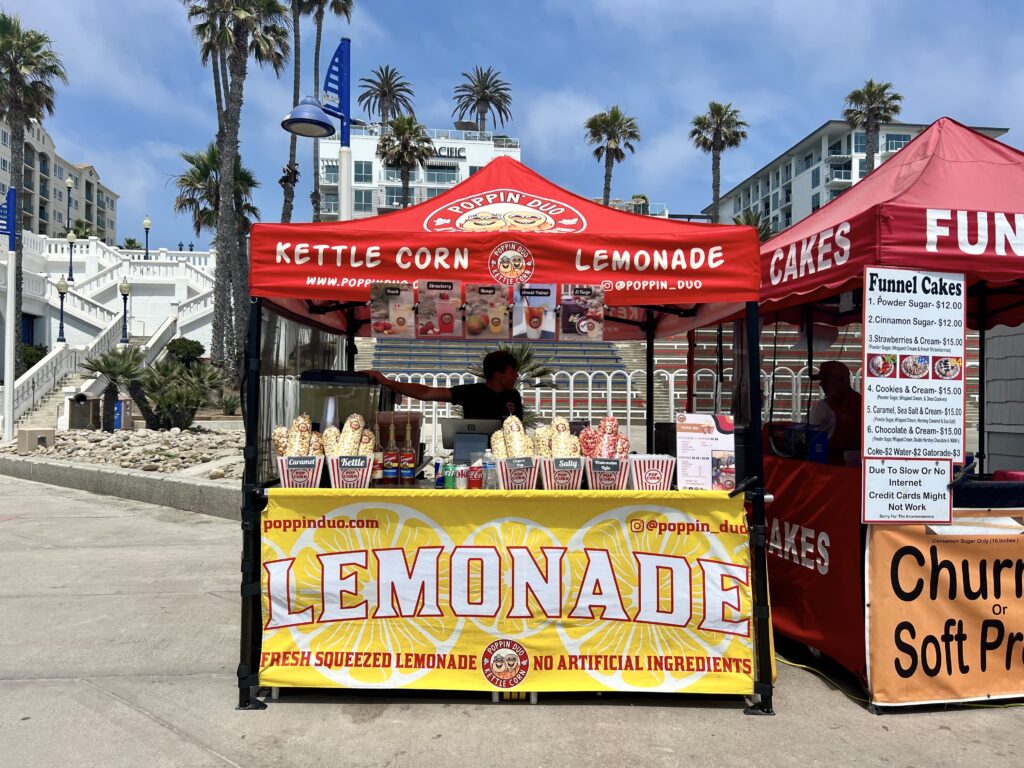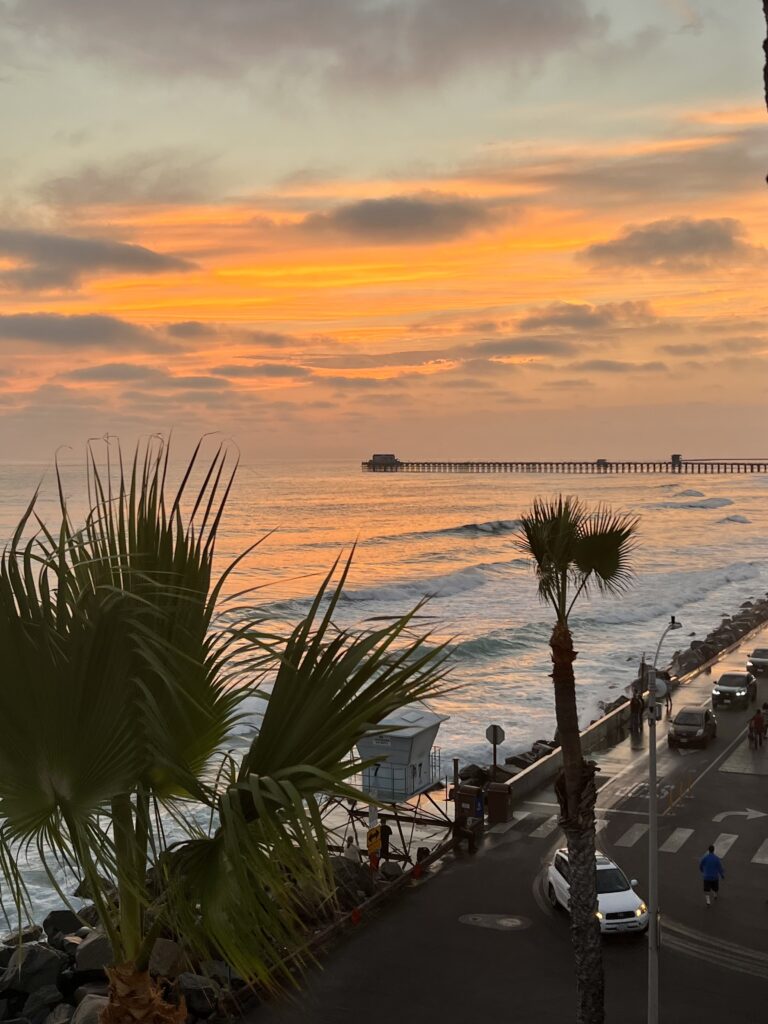 Oceanside Municipal Beach is an expansive sandy beach, the widest in the city. It offers a pier for fishing and strolling, as well as picnic areas and volleyball courts. It's great for sunbathing and water activities.
For a family-friendly atmosphere, head to Harbor Beach, where the gentle waves are perfect for swimming and building sandcastles.
It's a popular spot for picnics, beach games, and enjoying the view of boats in the harbor. Adventure seekers will love exploring Buccaneer Beach's tide pools, teeming with fascinating marine life.
There are plenty of places along the beach to grab something to eat or drink.
2. Oceanside Pier
The historic Oceanside Pier is a true sight to behold and has been featured on TV series on Netflix and TNT.
It was first built in 1888 and is a whopping 1,942 feet long. What you see today dates from 1987.
This is where you can stroll above the waves, watch surfers ride the swell, or catch a sunset.
It's also an incredibly popular place to fish. You can bring your or supplies or visit the onsite bait shop for rod rentals and tackle.
3. Oceanside Harbor
Oceanside Harbor is a bustling hub of maritime activity. Here, you can marvel at the array of boats and yachts docked in the marina, creating a colorful scene against the backdrop of blue waters.
The harbor area is also home to an assortment of shops, restaurants, and recreational rentals. Whether you're interested in kayaking, paddleboarding, or simply enjoying a meal with an ocean view, the harbor offers an array of options.
>>> Click here to book a harbor cruise
4. Rent A Surrey
One of the easiest ways to get around in Oceanside is by renting a Surrey. Pedal surreys are human-powered vehicles designed for multiple riders to pedal together.
I saw them everywhere in Oceanside, particularly on the Strand (the beachfront road). For rentals, check out Wheel Fun Rentals, which offers both beach cruisers and surreys.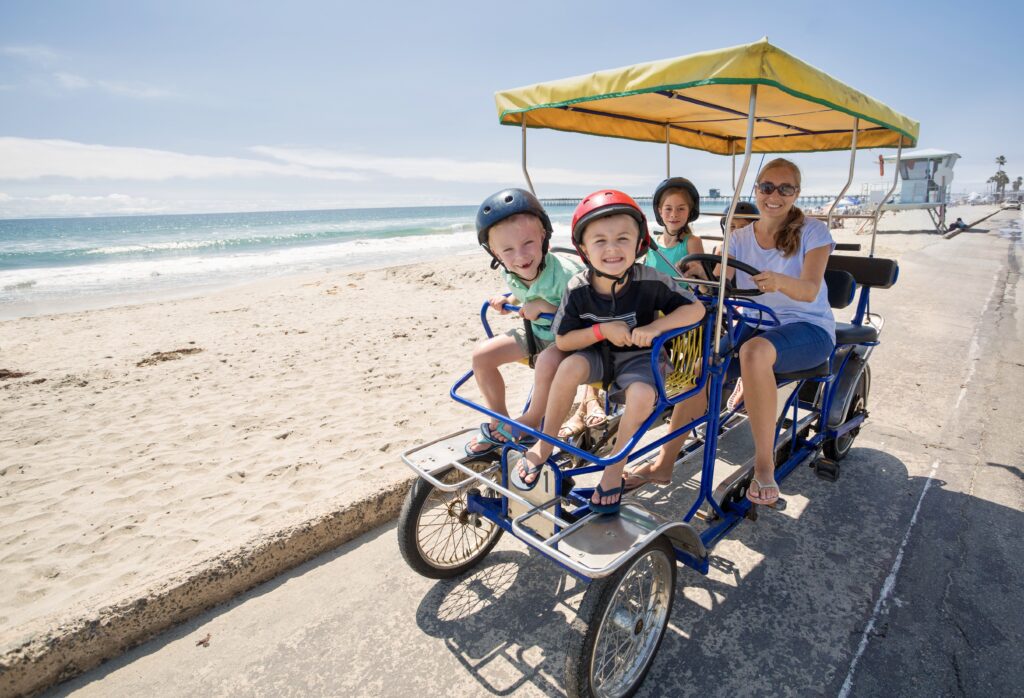 5. Water Sports
Naturally, water sports are huge in Oceanside. You can sign up for activities right on the beach.
Surf lessons are very popular. You can get group or private lessons for all ages. You can also go paddle boarding, kayaking, jet skiing, or parasailing.
>>> Click here to book a private surf lesson
6. Whale or Dolphin Tour
The waters off the coast of Oceanside are home to a diverse range of marine life, including whales and dolphins. There are several tour operators in the area that offer guided boat tours specifically for whale and dolphin watching.
These tours provide a great opportunity to see these majestic creatures in their natural habitat and learn more about their behaviors from knowledgeable guides.
The best times for whale watching are typically during the migration seasons, which vary depending on the species. Common sightings include gray whales, humpback whales, blue whales, and various species of dolphins.
>>> Click here to book a whale watching tour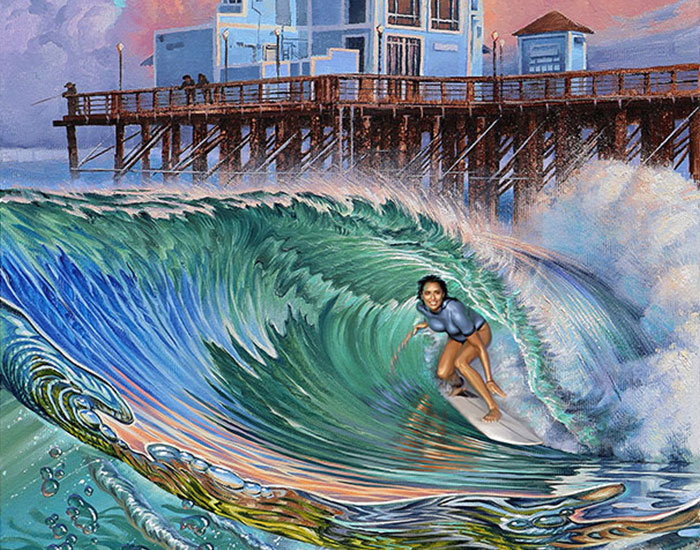 7. California Surf Museum
The California Surf Museum is a unique institution dedicated to preserving and showcasing the history and culture of surfing in the Oceanside region. It invites visitors an immersive experience into the sport's past, present, and future.
The museum features a fascinating collection of artifacts, memorabilia, surfboards, photographs, videos, and artwork. They highlight the evolution of surfing and its significant impact on California's coastal communities.
The exhibits showcase the sport's origins, its rise in popularity during the 20th century, and the influential figures who have shaped the surfing world.
You can also explore various thematic displays that cover topics like legendary surfers, iconic surfboard designs, surf art, and the connection between surfing and popular culture. Science-minded visitors can learn wave dynamics and the innovations that have advanced the sport over the years.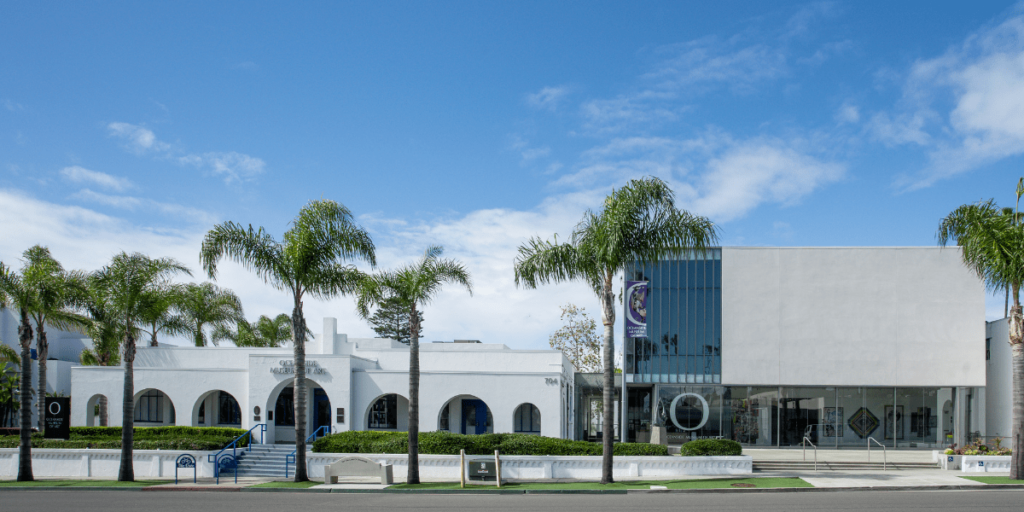 8. Oceanside Museum of Art
The Oceanside Museum of Art is the town's cultural gem, making Oceanside more than just a beach town. It's one of the best things to do in Oceanside and is rarely crowded.
The museum has an ever-evolving collection showcasing a wide range of artistic styles and mediums, from contemporary to traditional works. Its exhibits, from quirky to edgy, feature mostly Southern California artists.
The museum also offers various educational programs, workshops, and events that cater to art enthusiasts of all ages. In the summer, you'll find an Art For All workshop at the museum.
The museum is open from 11:00 am to 5:00 pm on every day except Monday. General admission is $8, $5 for seniors, and students are free.
9. Street Art Murals
Apart from the thought provoking art on display in the museum, Oceanside is a creator's paradise of street art murals.
These colorful and eye-catching artworks can be found throughout different neighborhoods, adding character and creativity to the urban environment.
Some of the famous murals are Oceanside Pier Mural, the Day of the Dead Mural, Oceanside Love Mural, and the Oceanside Jaws Mural.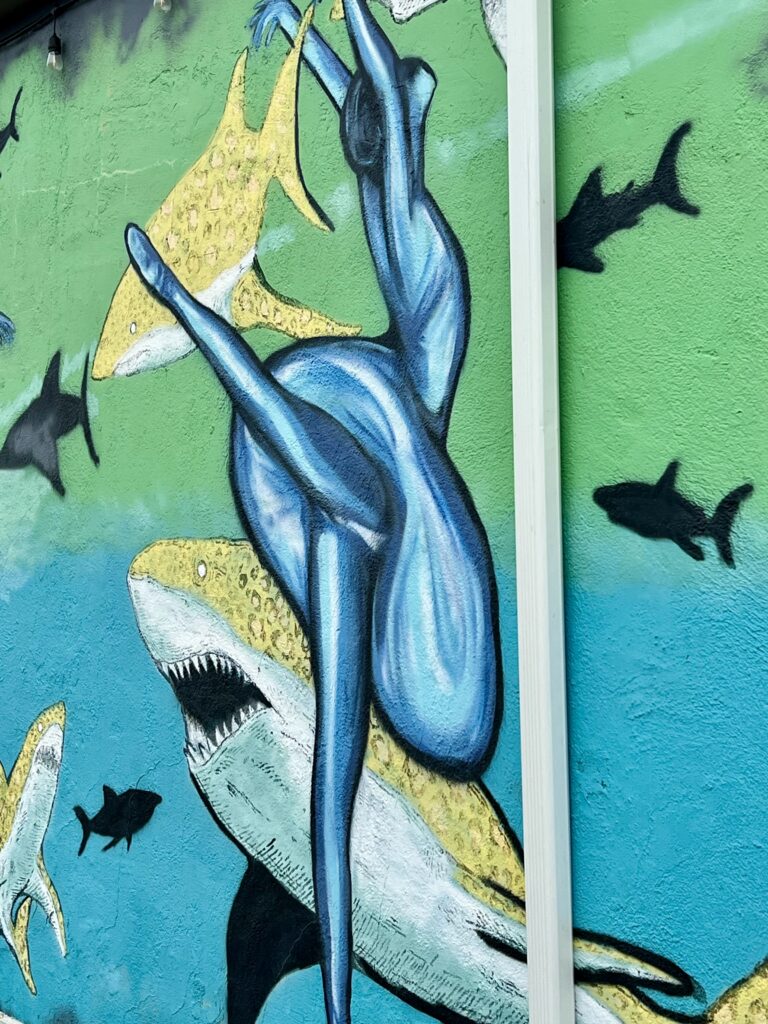 10. Artist Alley
The not-so-secret Artist Alley is home to vibrant murals. it showcases the work of local artists, artisans, and craftsmen.
It's a designated space where artists set up booths or stalls to display and sell their artwork, crafts, and handmade goods.
You'll also find quaint retail shops, independent art galleries , and even an escape room.
11. Top Gun House
You can also visit the bright blue Top Gun House. It's a lovely historic cottage built in 1887 and located at 102 Pacific Street.
The house was famously featured in the film Top Gun. It served as the fictional residence of Charlie, Tom Cruise's love interest in the 1986 film.
The movie's scenes shot at the house include several memorable moments, such as Maverick's motorcycle arrival, his interaction with Kelly McGillis's character, and the famous "You've Lost That Lovin' Feelin'" serenade.
Today, it's home to HIGH-Pie, a nostalgic Americana-inspired pie shop.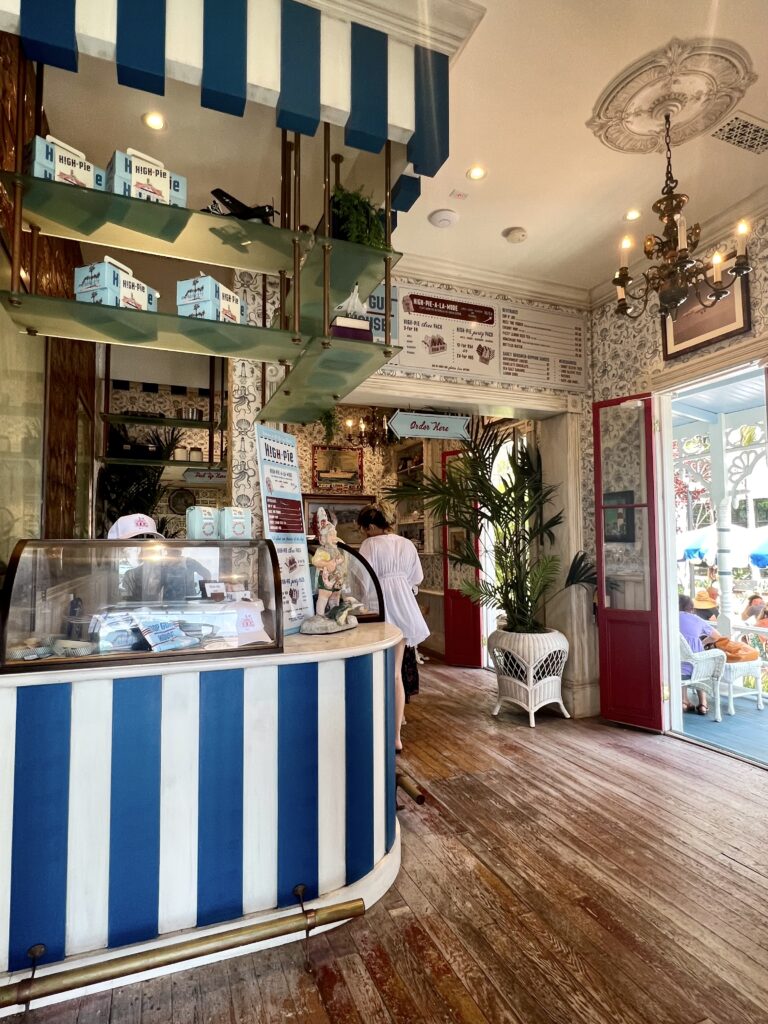 12. Oceanside Theater Company
The Oceanside Theatre Company (OTC) is a prominent performing arts organization. It's a cornerstone of the local arts scene.
The company is known for presenting a variety of theatrical genres, including classic plays, contemporary works, musicals, and original productions.
OTC's main focus is on producing live theater experiences that engage, entertain, and inspire the community. Their performances are held in various venues, creating opportunities for residents and visitors alike to enjoy professional theater in Oceanside.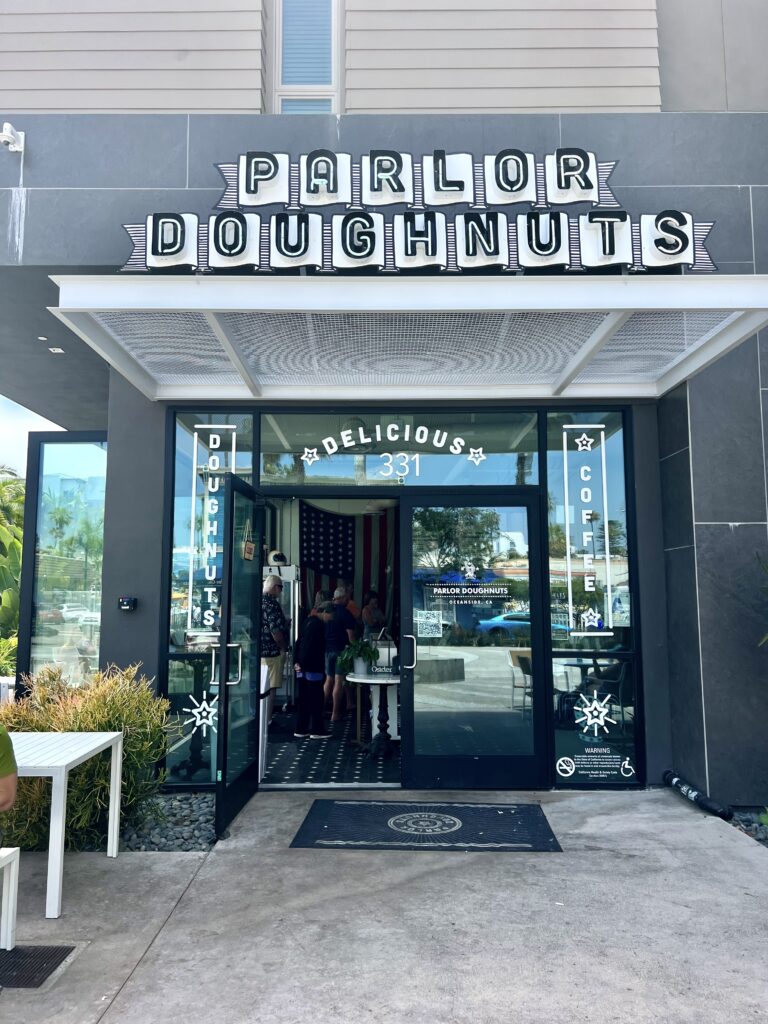 13. Grab Some Great Food
With so many visitors, Oceanside has some decidedly good eateries and a quickly burgeoning food scene.
Here are some that I can personally recommend after spending a week in Oceanside and basically refusing to cook:
Flying Pig Pub and Kitchen (casual southern inspired eats)
333 Pacific (chic beachside dining and seafood)
The Lab Collaborative (modern California cuisine)
Hello Betty (fish tacos)
Toasted Gastrobrunch (great brunches)
Roots Craft Juice (smoothies and açaí bowls)
Gianni's Pizza (creative vegan pizzas)
Parlor Donuts (famous layered donuts & specialty coffee)
Thursday is Market Day, so you can grab provisions for your beach house then. It lasts from 9:00 am to 1:00 pm and is located at 401 Pier View Way.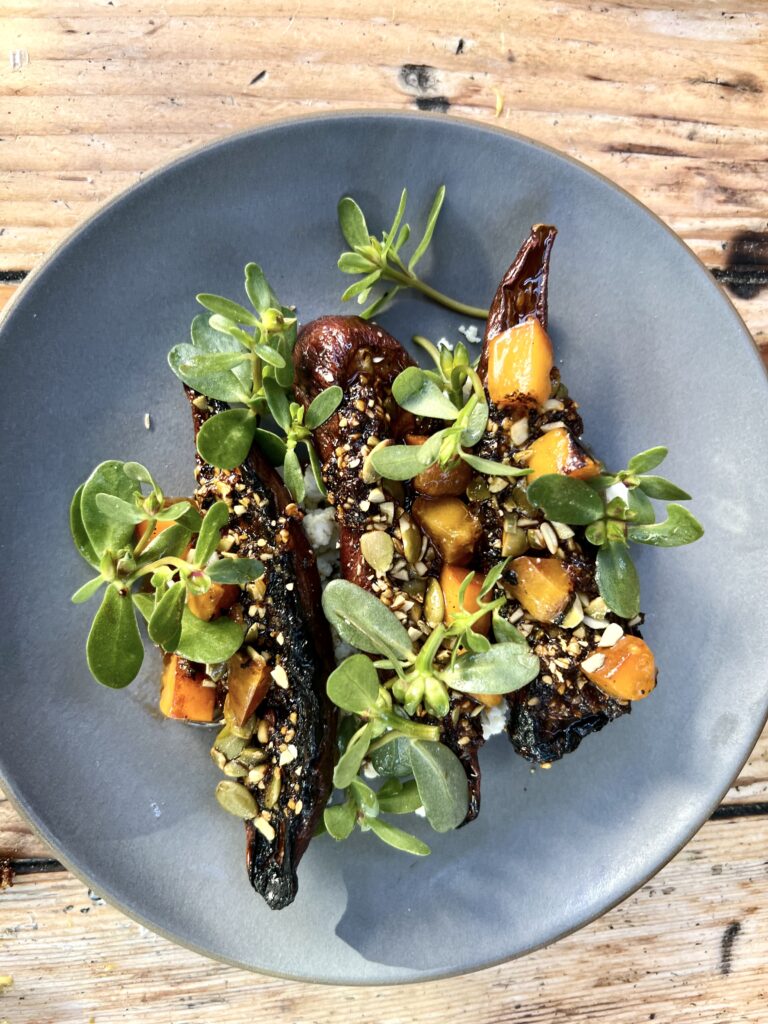 For more ideas, you can download the DINEOSIDE app and check out all the town's restaurants.
14. Happy Hour
Oceanside is chock full of happy hour locations, just to make your day a little more fun.
One of my favorites was Anitas Mexican Restaurant and Cantina. The mango margarita was delicious!
The Flying Pig Pub & kitchen is a great place to get a Moscow mule or IPA. The Switchboard has Hawaiian themed food and a mean Mai Tai. The Bunker House has mimosas and pints.
15. Attend A Festival
In the summer especially, Oceanside is a very of cultural activity.
Many of the events are hosted by the City of Oceanside Arts Commission. Check the event calendar for some of these amazing things to do in Oceanside:
Oceanside Art Walk
Downtown History Walk
Samoan Cultural Celebration
Plein Air Festival
Artist Awakening
International Film Festival
16. Visit Mission San Luis Rey de Francia
This historic mission church is the "king" of the California missions. Built in 1798, it's set on 556 acres.
The mission was founded on June 13, 1798, by Father Fermín Lasuén and named after King Louis IX of France. The mission's primary purpose was to serve as a religious and cultural center, as well as to convert the indigenous people of the region to Christianity.
The architecture of Mission San Luis Rey de Francia is known for its distinctive Spanish colonial style, large adobe church, courtyard, and surrounding buildings.
Visitors can explore the museum, which showcases artifacts and exhibits related to the mission's history, architecture, and the lives of the Native Americans who lived and worked there. The mission continues to hold religious services and special events.
>> Click here to book a ticket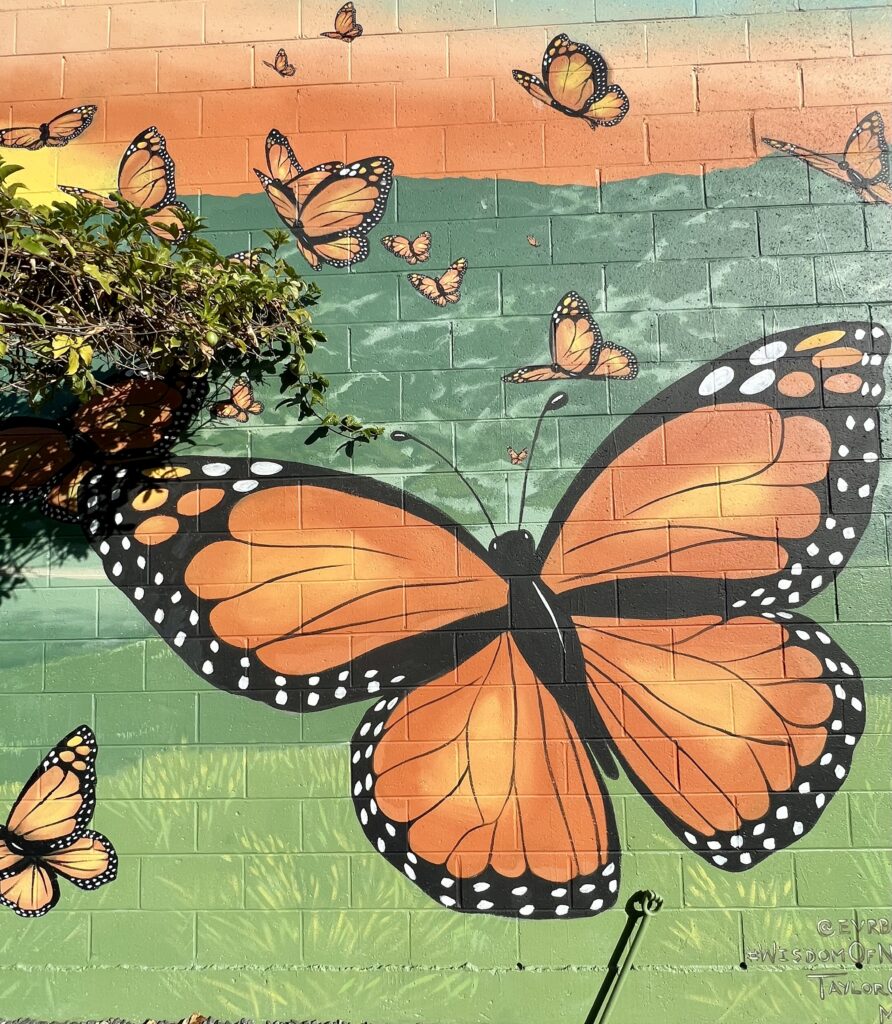 17. Visit Carlsbad
Carlsbad is just a few miles from Oceanside, perhaps a 15 minute drive (with no traffic).
Carlsbad is a picturesque city known for its charming blend of natural beauty, outdoor recreation, and cultural attractions.
The city's pristine beaches are a major draw, inviting sunbathers, surfers, and beachcombers. If you want to test out another beach, you can unwind on Tamarack Beach or South Carlsbad State Beach.
Carlsbad's village-like downtown is also quite charming. There's a wide range of shopping and dining destinations — boutiques, art galleries, restaurants. I had some great food at Campfire and Jeune et Jolie.
>>> Click here to book a food and wine tour of Carlsbad
18. Carlsbad Flower Fields
The Carlsbad Flower Fields are a stunning seasonal attraction that draws visitors from near and far. These flower fields are famous for their vibrant and colorful display of blooming ranunculus flowers, creating a picturesque and enchanting landscape.
The flower fields cover around 50 acres of land. In peak blooming season, typically early March to early May, they're a breathtaking sight.
The rows upon rows of blooming ranunculus create a mesmerizing carpet of colors that range from brilliant reds, oranges, and yellows to soft pinks and purples.
Be sure to check the official website for up-to-date information on opening dates, ticket prices, and any special events or activities that may be happening during your visit.
19. Legoland
Families with young children will undoubtedly enjoy a visit to LEGOLAND California Resort.
It's a renowned amusement park featuring LEGO-themed rides, shows, and interactive exhibits. It's one of the best things to do in Oceans, just 9 miles away.
One of the main draws at LEGOLAND is the captivating Miniland USA. This enchanting area showcases intricate miniature replicas of renowned landmarks, cities, and iconic scenes, all meticulously constructed from LEGO bricks.
LEGO Ninjago World beckons visitors to embark on an interactive journey, including the Ninjago ride.
For those captivated by medieval tales, Castle Hill is a must-visit. This section of the park offers a dragon-themed roller coaster and other attractions that transport guests to a magical realm of knights, dragons, and chivalry.
LEGO Friends Heartlake City brings the popular LEGO Friends characters to life, offering attractions, shows, and the opportunity to meet these beloved figures.
Pirate Shores is a watery haven where visitors can partake in water rides and immerse themselves in a swashbuckling pirate-themed adventure. There's also an Imagination Zone, LEGO Movie World, and Aquarium Zone.
>>> Click here to book a skip the line ticket
20. Take A Day Trip To La Jolla
For something a bit further afield, the beautiful seaside town of La Jolla is about 40 miles from Oceanside. But if you haven't been before it's well worth their trek.
La Jolla, often referred to as the "Jewel of the Sea," lives up to its nickname in every way. This coastal village is a picturesque haven perched right along the ocean's edge, known for its perpetually pleasant climate. It stands as one of the premier and most glamorous beach towns in the United States.
However, La Jolla's allure extends beyond its sandy shores. This locale offers a captivating blend of shopping and culture, featuring unique boutiques and an array of exceptional galleries. Moreover, the town boasts an enticing culinary scene that's sure to delight foodies.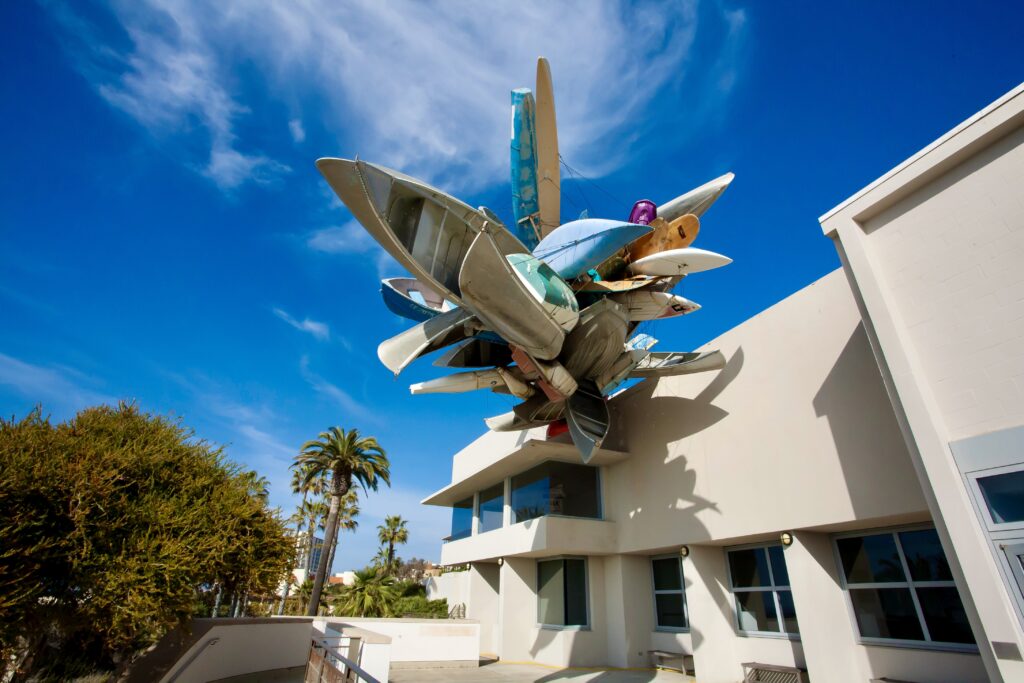 For art aficionados, a must-visit is the recently revitalized Museum of Contemporary Art situated in the heart of the village.
With a collection spanning over 5,500 modern and contemporary artworks from 1950 to the present, it's a treasure trove. You'll find artworks by Andy Warhol, Mark Rothko, Yayoi Kusama, Roy Liechtenstein, Ellsworth Kelly, and Joan Mitchell.
Additionally, the museum offers an ocean-facing sculpture garden that's a true gem. Here, you'll encounter notable pieces like Robert Irwin's captivating "Spanish Fan" sculpture, adding another layer of artistic allure to the seaside charm of La Jolla.
For more information, you can check out my guide to MCASD.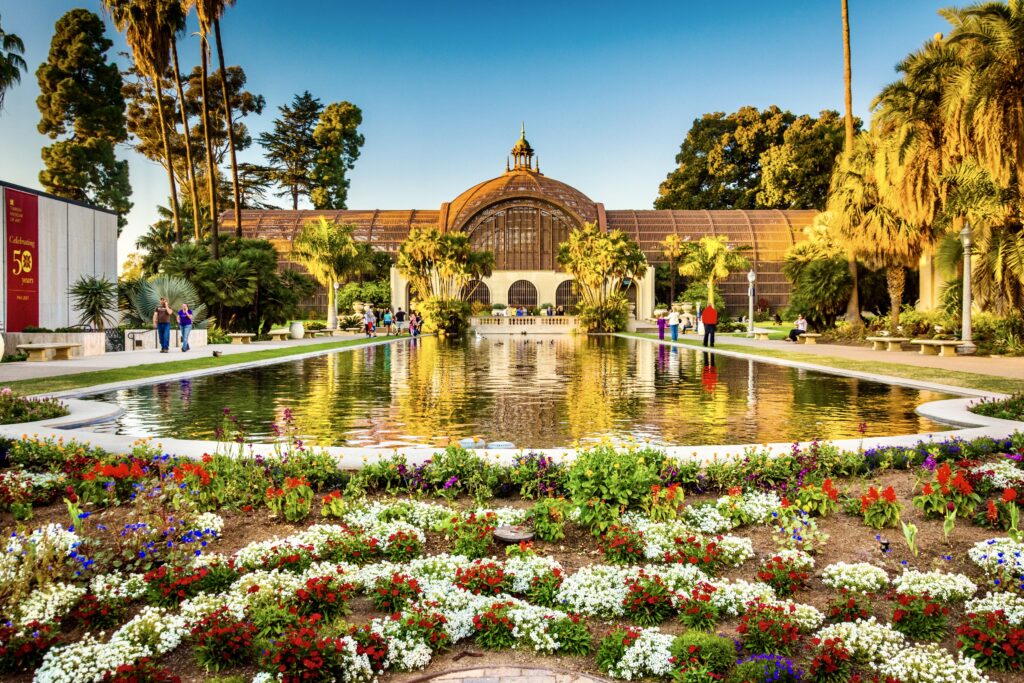 21. Visit San Diego
Oceanside is just 40 or so miles from San Diego, so you might consider taking a day trip or tacking it on to the end of your Oceanside visit.
The city easy to navigate, has glorious weather, awesome beaches, hiking trails, and a great foodie scene.
It's got plenty for art lovers and culture vultures too. Balboa Park is known as the Smithsonian of the West. It's chock full of museums and attractions for all interest. This is also where you'll find the world famous San Diego Zoo.
You can visit the city's attractions or just go for dinner. The Little Italy neighborhood has some restaurants that are definitely worth traveling for.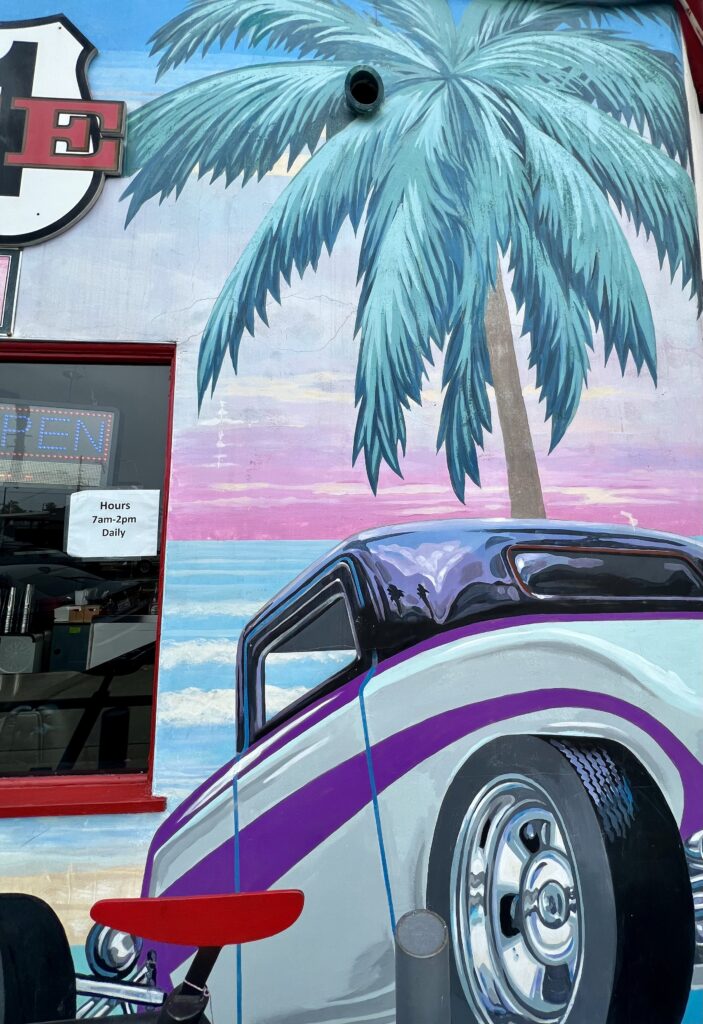 Tips For Visiting Oceanside
1. How To Get To Oceanside
Oceanside is located along Interstate 5 (I-5), which is a major north-south freeway that runs along the Pacific coast.
If you're driving from nearby cities like San Diego or Los Angeles, you can take I-5 to reach Oceanside. The city is about 35 miles north of San Diego and approximately 90 miles south of Los Angeles.
The nearest major airport to Oceanside is San Diego International Airport (SAN), located about 40 miles south of the city.
From the airport, you can rent a car or take public transportation to Oceanside. You can also book a private transfer.
2. How To Get Around Oceanside
Having a car is handy to get to the various places in and around Oceanside.
Oceanside also has bike-friendly routes and lanes, making it a pleasant city to explore on a bicycle. As I mentioned before, you can grab bikes at Wheel Fun Rentals.
Many areas in Oceanside are pedestrian-friendly, particularly near the beach and downtown areas.
Services like like Uber and Lyft are also available. And you can always rent a e-bike, scooter, or surrey.
3. Where To Stay In Oceanside
You can always rent a beach house or condo in Oceanside.
But, since the city's inception as a beach getaway, the city has had an inviting selection of hotels.
They range from luxury beachfront resorts to historic boutique hotels to chains like the Springhill Suites by Marriott, Courtyard Marriott, and the Best Western Plus.
Mission Pacific Hotel is an award winning Hyatt property by the beach and pier. It has rooms and suites in warm pastel colors with curated art. There's also a Michelin restaurant onsite, Valle.
The Seabird Resort is a another Hyatt property right on the beach. The rooms have whimsical coastal inspired themes, some with patios. There's a large pool facing the ocean.
The Green Room Hotel is a boutique hotel with clean modern rooms and a beach-y vibe. There are 12 guest suites with bohemian accents and plush interiors, some of which have private patios.
The Brick Boutique Hotel is a small self check in hotel with just ten spacious rooms. It's in a lively area of the downtown near both museums and shops.
I hope you've enjoyed my guide to the best things to do in Oceanside. Here are some other travel guides and resources for California:
If you want to visit Oceanside, pin it for later.