Planning a visit to La Jolla California? Here's my one day in La Jolla itinerary. It covers all thing best things to do and see in this beautiful coastal gem and gives you must know tips for visiting.
La Jolla is known as the "Jewel of the Sea" and you can immediately see why. It's a postcard perfect village perched on the edge of the ocean and renowned for its relentlessly pleasant weather. It's one of the best, and most glamorous, beach towns in the United States.
But La Jolla isn't just about beaches. It's a shopping and cultural wonderland, with one-of-a-kind boutiques and some magnificent galleries and museums. The town also boasts a hot culinary scene that traveling foodies will love.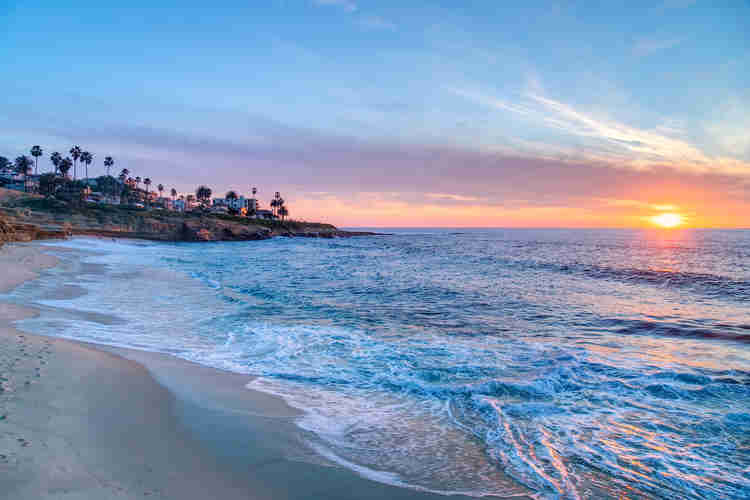 Plus, La Jolla is just 13 miles north of San Diego, which makes it the perfect easy day trip.
Overview Of One Day In La Jolla Itinerary
Here's a snapshot of my recommended 1 day in La Jolla itinerary.
Breakfast
La Jolla Cove
Town Stroll
Lunch
Cliff Walk
Hit the Beach
Mt. Soledad or Museum of Contemporary Art
Dinner
One Day In La Jolla Itinerary
Here's my recommended one day in La Jolla itinerary.
As with all of my suggested itineraries, feel free to adjust it to match your interests and pace. If you have more time, stretch it into a leisurely 2 day weekend escape. I also provide insights on nearby spots to enhance your visit.
While La Jolla has a reputation for being expensive, many of its coastal delights are accessible without breaking the bank.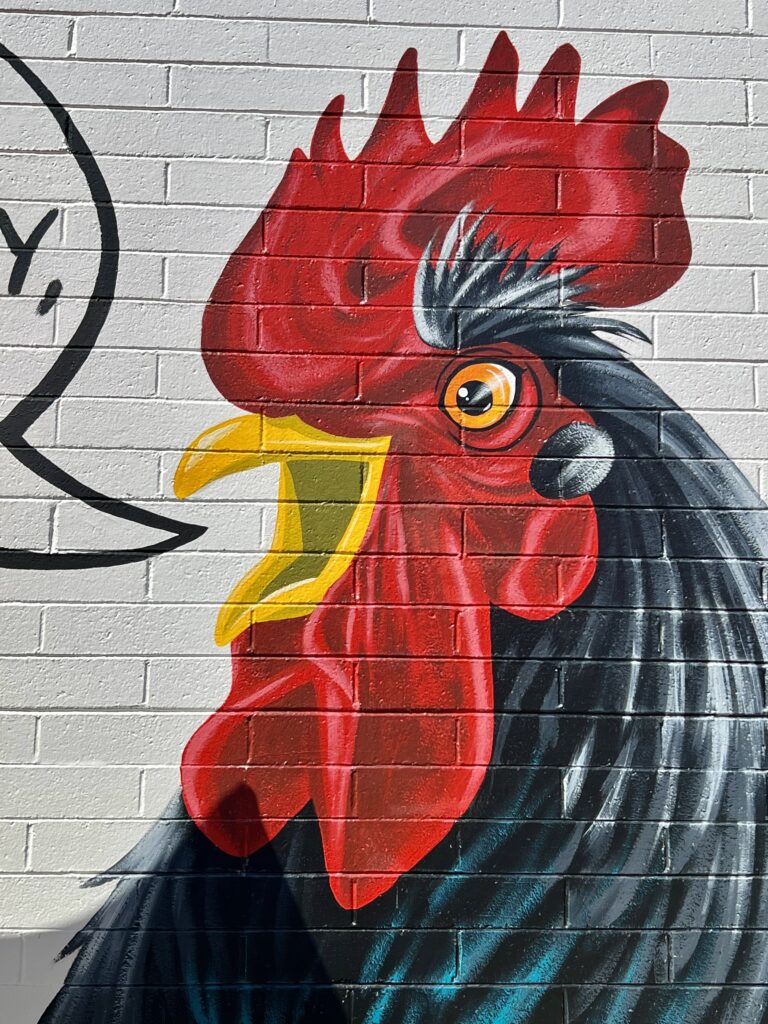 One Day In La Jolla Morning
1. Breakfast
I had some awesome breakfasts/brunches while last in La Jolla. I can recommend starting your day off with breakfast at Snooze, Breakfast Republic, or The Cottage.
Snooze is a classic dinner in The Shops at La Jolla Village (about 10 minutes from the beach). I loved the garden harvest omelet and breakfast burrito. But you can also get great pancakes and French toast.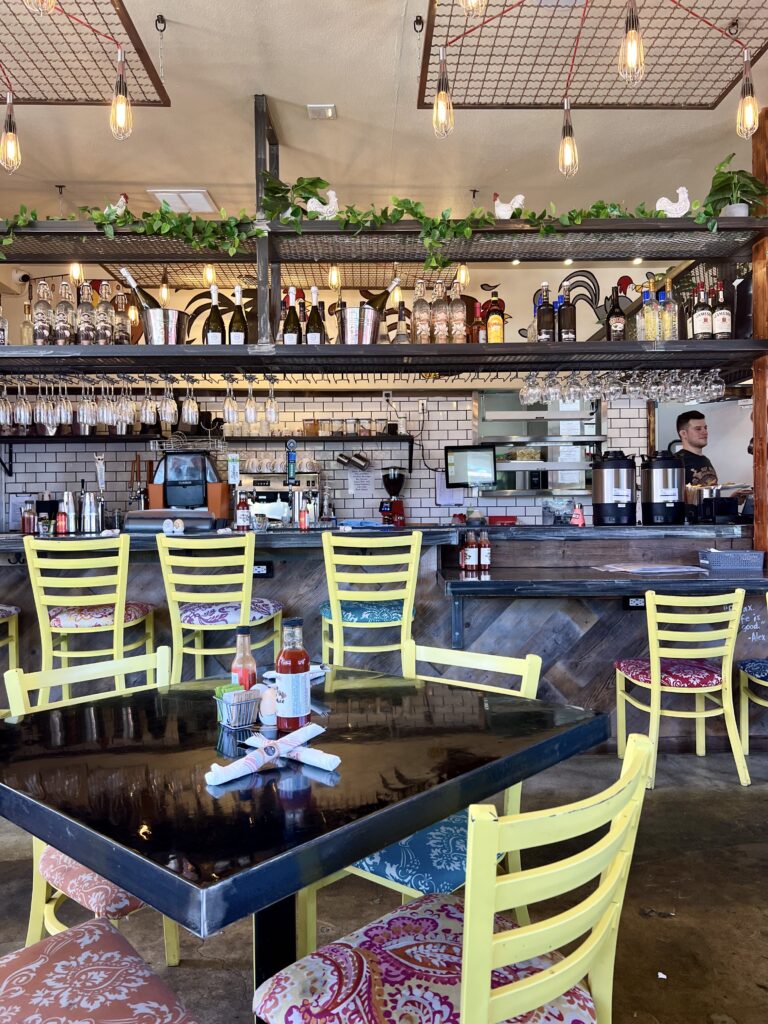 Breakfast Republic is a hipster cafe serving up all sorts of goodies. They feature a sparkling Italian Prosecco. I ate there twice, once having the avocado toast and next having the shrimp and ricotta frittata.
The Cottage is a beloved La Jolla institution, literally housed in a cute cottage on Fay Avenue. You'll want to sit outdoors under the fairy lights and umbrellas. We had the Monterey Scramble and the Avocado Smash.
Right next to the cottage is another keeper, Sugar and Scribe Bakery. The space includes sit-down dining, bakery counter, coffee bar, and dog-friendly patio. The award-winning bakery is always stocked with tempting treats.
2. La Jolla Cove
After you're fueled up, head to La Jolla Cove to take a peak at the sea lions and seals. You'll see them lounging on the beach or flopped on the rocks surrounding the cove. You'll see mums adorably calling out for the babies.
They are wild animals, so you can't get close to them or touch them (and sea lions bite!) The animals come to the cove to rest. They need to leave the water for 7-8 hours a day to rest and regulate their temperature.
The main way to tell the difference between seas lions and seals is their feet. Sea lions have wing-like flippers, which make for awkward walking. They also bark loudly and have ear flaps.
The cove is also where the La Jolla Rough Water Swim takes place each year. Masters swimmers compete in a 1 or 3 mile swim.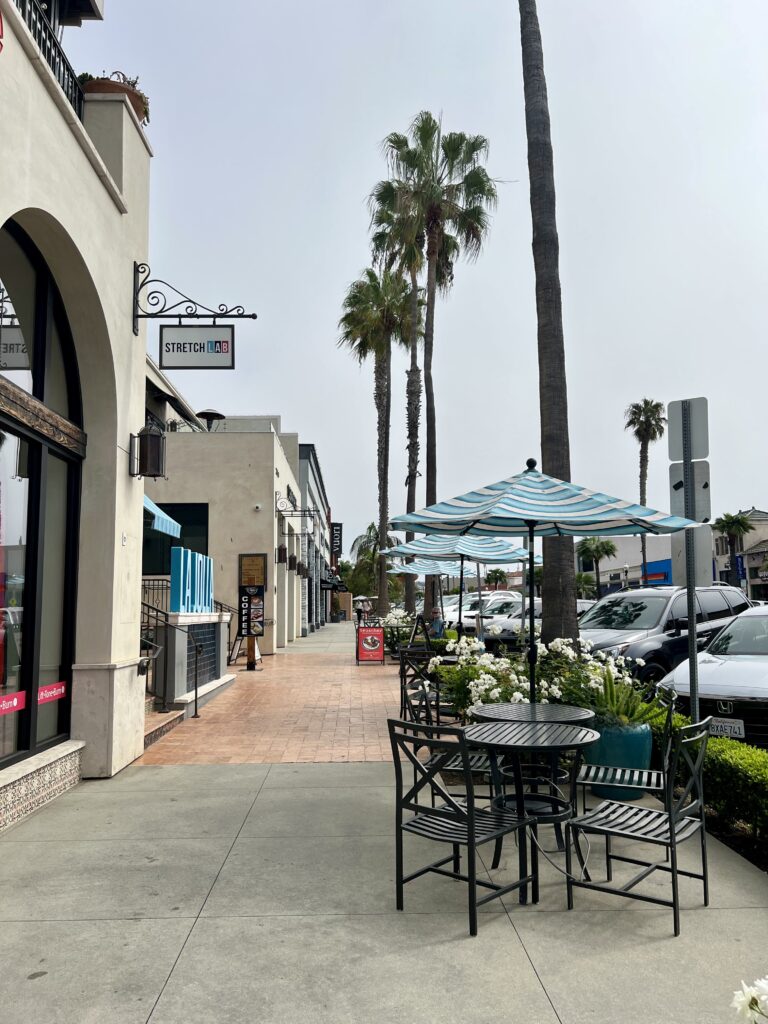 3: Explore the Town
In downtown La Jolla, the main tourist drag is Prospect Street. It's often called the "Rodeo Drive of San Diego." The street is chock full of tony shops, galleries, and restaurants to explore.
Look our for Benefit, Social Concept, Alexia Maria, Fresh Produce, and We Olive. If it seems too pricey, there's no harm window shopping.
If you turn right on Ivanhoe Avenue, you'll find a cute and cheery gift shop, Hi Sweetheart.
Prospect Street is also home to Wisteria Cottage, which houses the La Jolla Historical Society. The bungalow with a lavender wisteria pergola was built in 1904 and is a San Diego Historical Landmark. The museum hosts changing exhibitions on La Jolla and San Diego history.
You'll also find dozens of art galleries on Prospect. So art lovers can do a gallery hop. The two I liked best are Artemis Fine Art Gallery and the National Gallery of Fine Art La Jolla.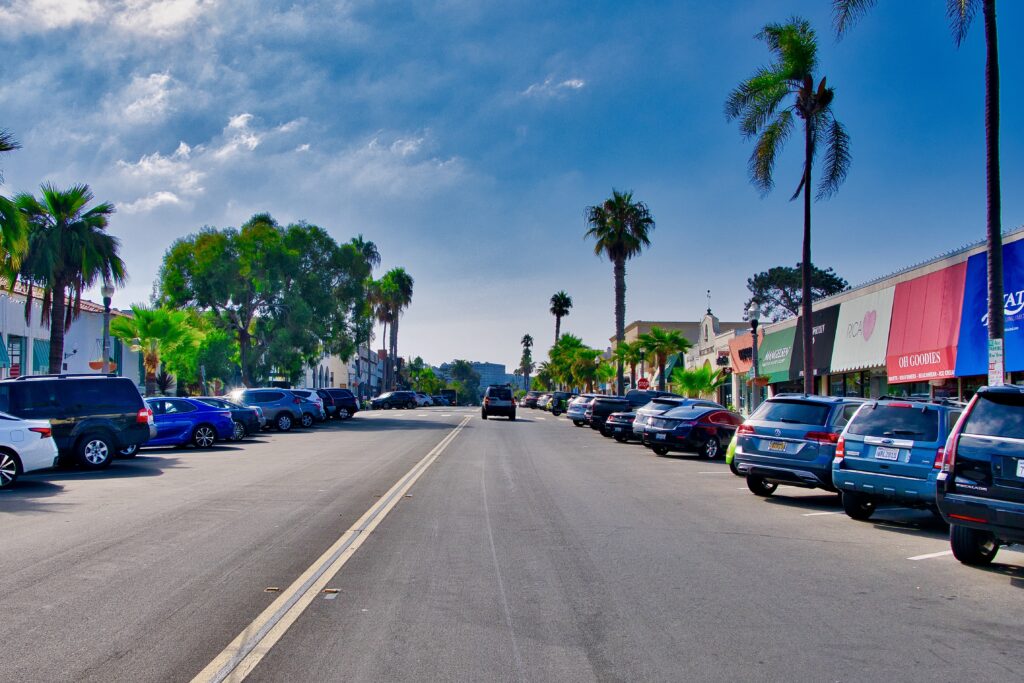 Girard Avenue is another main drag. you'll find brand name stores like CP Shades, Vuori, Athleta, Lululemon, etc.
Be sure to stop into Warwick's. It's the country's oldest family-operated bookstore. In addition to a well-curated selection of books, Warwick's regularly hosts author events and signings.
Girard Ave is also home to the cute Mary, Star of the Sea. It's a Contemporary Spanish Mission church with a fresco by Alfredo Ramos Martinez above the entrance.
On Wall Street, you'll find the pretty Athenaeum Music & Arts Library. It's worth popping in just to see the reading room. You'll also find the Post Office, which boasts a mural by 20th century artist Belle Baranceanu.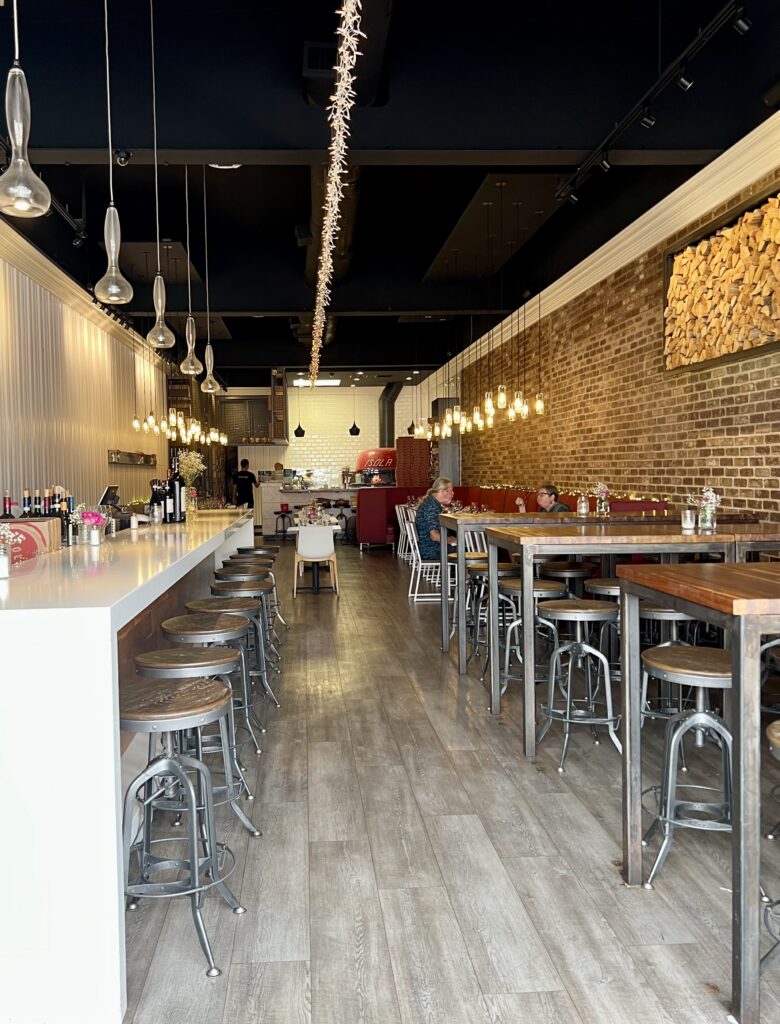 One Day In La Jolla Afternoon
4. Lunch
For lunch, you have plenty of options.
Girard Gourmet has been serving up made to order deli sandwiches and organic salads since 1987. The owners even have their own farm to source the produce.
You can't go wrong at Duke's. You can dine on Hawaiian themed food with fantastic ocean views. It's not necessarily a place for foodies, but it's got a cool casual vibe.
You can also just grab an acai bowl at Nektar Juice Bar or feast on the freshest of seafood at El Pescador Fish Market. For some yummy pizza, head to Isola Pizza Bar.
And you can't leave out the Taco Stand. It's well known as one of the best Mexican restaurants in the region. It's both delicious and affordable. I especially loved the Sonoran and shrimp tacos.
Windandsea Beach in La Jolla
5. Coastal Walk
After lunch, hike along the dreamy La Jolla Coast Walk Trail. It's a well-maintained coastal path that skirts the shoreline for .6 of a mile.
It begins at Goldfish Point near the Cave Store and meanders along the cliff tops. While excellent scenery abounds along the trail, the best views are at Vista Point.
You'll go past the Seven Sister Caves. They were once a favorite hiding spot for smugglers.
The Sunny Jim Sea Cave is the largest cave and only one accessible by land. You access it through the Cave Store. The facade hides a secret access to a hand hewn tunnel that descends to the cave. Tours are first come first serve and self-guided.
You can also book a 1.5 hour guided coastal walking tour and get a history of La Jolla to boot.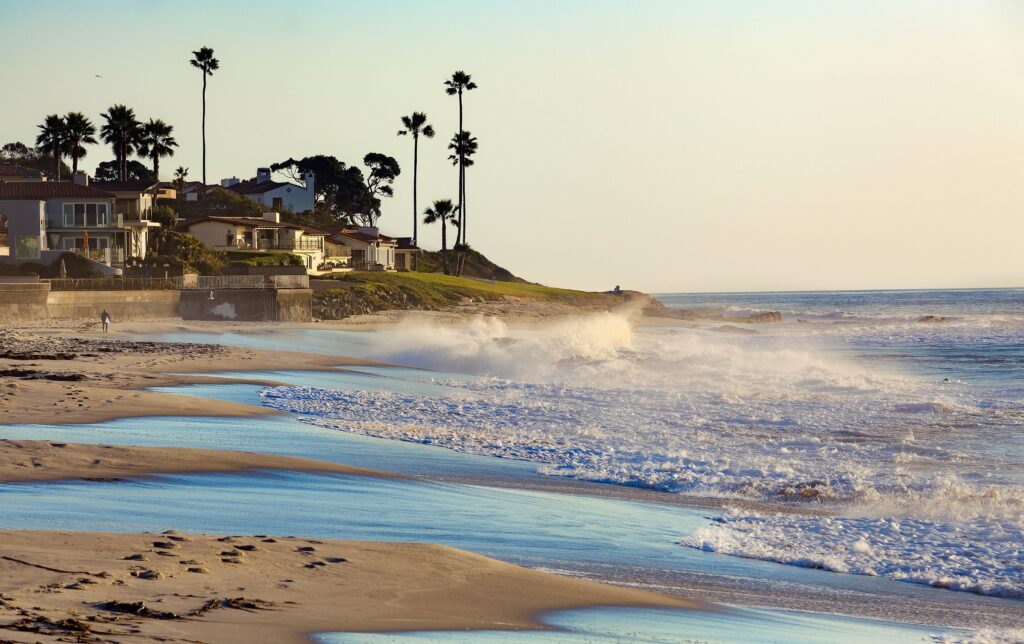 6. Hit The Beach
No one day in La Jolla itinerary would be complete without hitting the beach. There are plenty of beautiful beaches for you to relax on a sunny afternoon.
Expect cool water temperatures. In the summer, it's below 70 degrees. In the winter, you may need a wet suit.
La Jolla Shores Beach is a stunning 1 mile long stretch of sandy beach that runs a little north of the cove. This is the best beach in La Jolla and perhaps all of San Diego.
The beach is home to 1,000 foot long Ellen Browning Scripps Memorial Pier. The modern Scripps Pier was built in 1988. You can't walk on the pier because it's an oceanography research facility.
The Children's Pool is a small cove protected by a 300 foot breakwater sea wall. It was originally created for children, but the sea lions and seals claimed the spot instead. You'll have good views of the frolicking from the sea wall.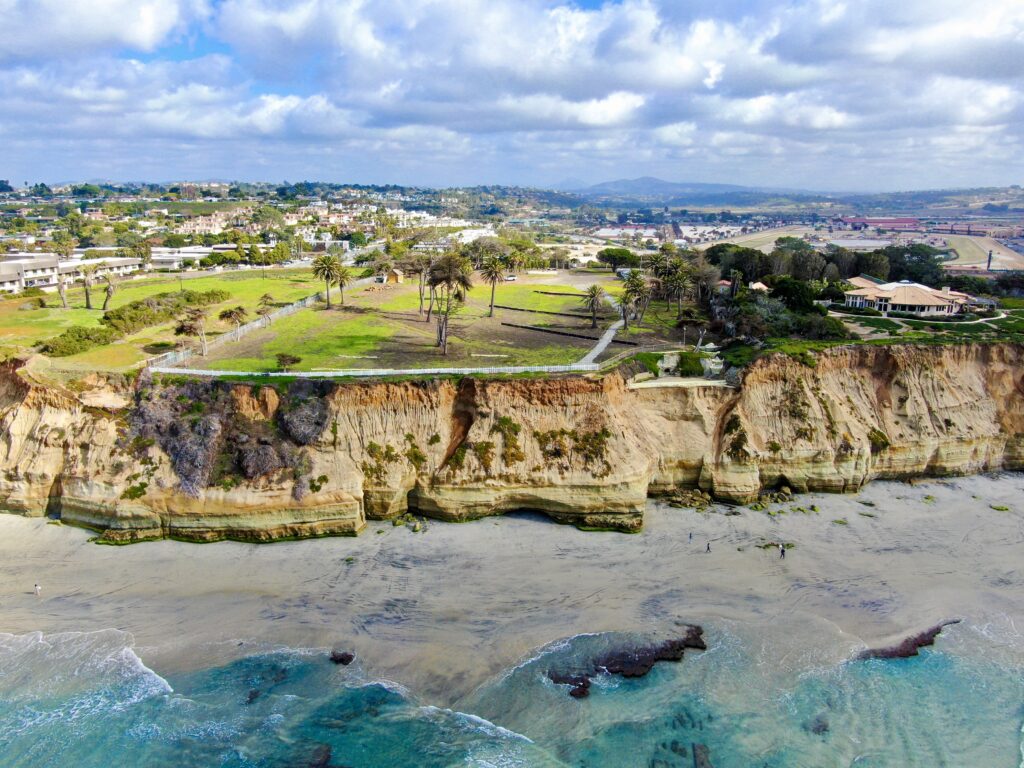 Windandsea is a favorite spot for locals and surfers, away from the crowds of other beaches. It's known for its incredible surfing — if you're experienced.
Make sure you check out the surf shack, first built in 1946. It's actually a recognized San Diego historical landmark.
I'm also partial to the Del Mar Beaches. Del Mar is an upscale town about 30 minutes north of La Jolla. The beaches are spread out on a 2 mile strip of coastline.
If it's action you want, head to Pacific Beach where there's a never-ending beach party. It has a 3.2 mile boardwalk lined with beachfront restaurants, bars, and surf shops. Some of the best bars and restaurants are right off the main strip on Garnet Ave.
The spring break type vibe is especially evident on weekends. So if you don't like crowds, try to visit on a weekday.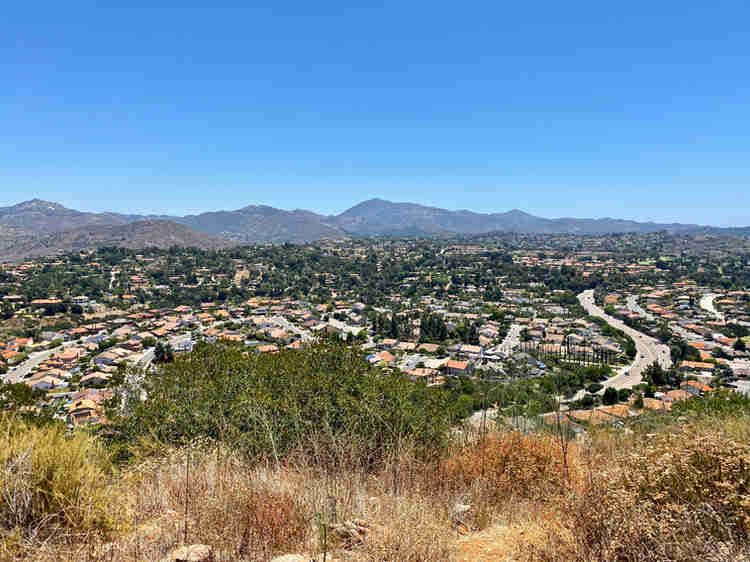 view from Mt. Soledad
7. Climb Mt. Soledad Or Museum Visit
Spend the rest of your one day in La Jolla either taking a hike or visiting a stellar museum.
Mount Soledad is just a 5 minute drive from La Jolla. It's moderate, but steep, .8 mile loop. On a clear day, you can see as far as Mexico to the south.
The most prominent feature atop Mount Soledad is the Mount Soledad Veterans Memorial, a monument dedicated to honoring veterans of the United States armed forces.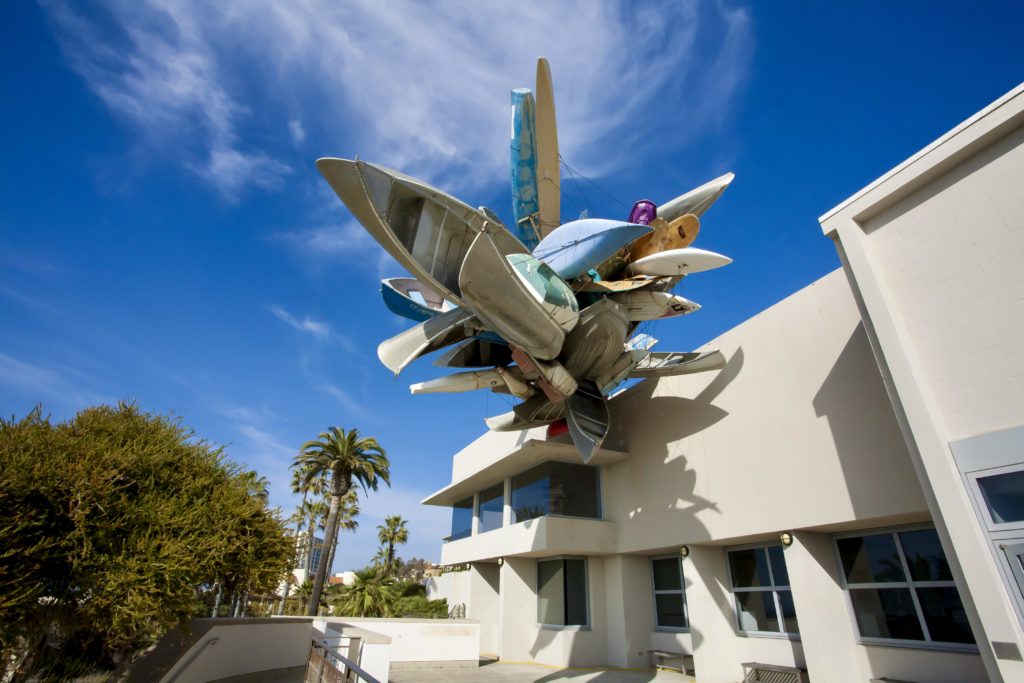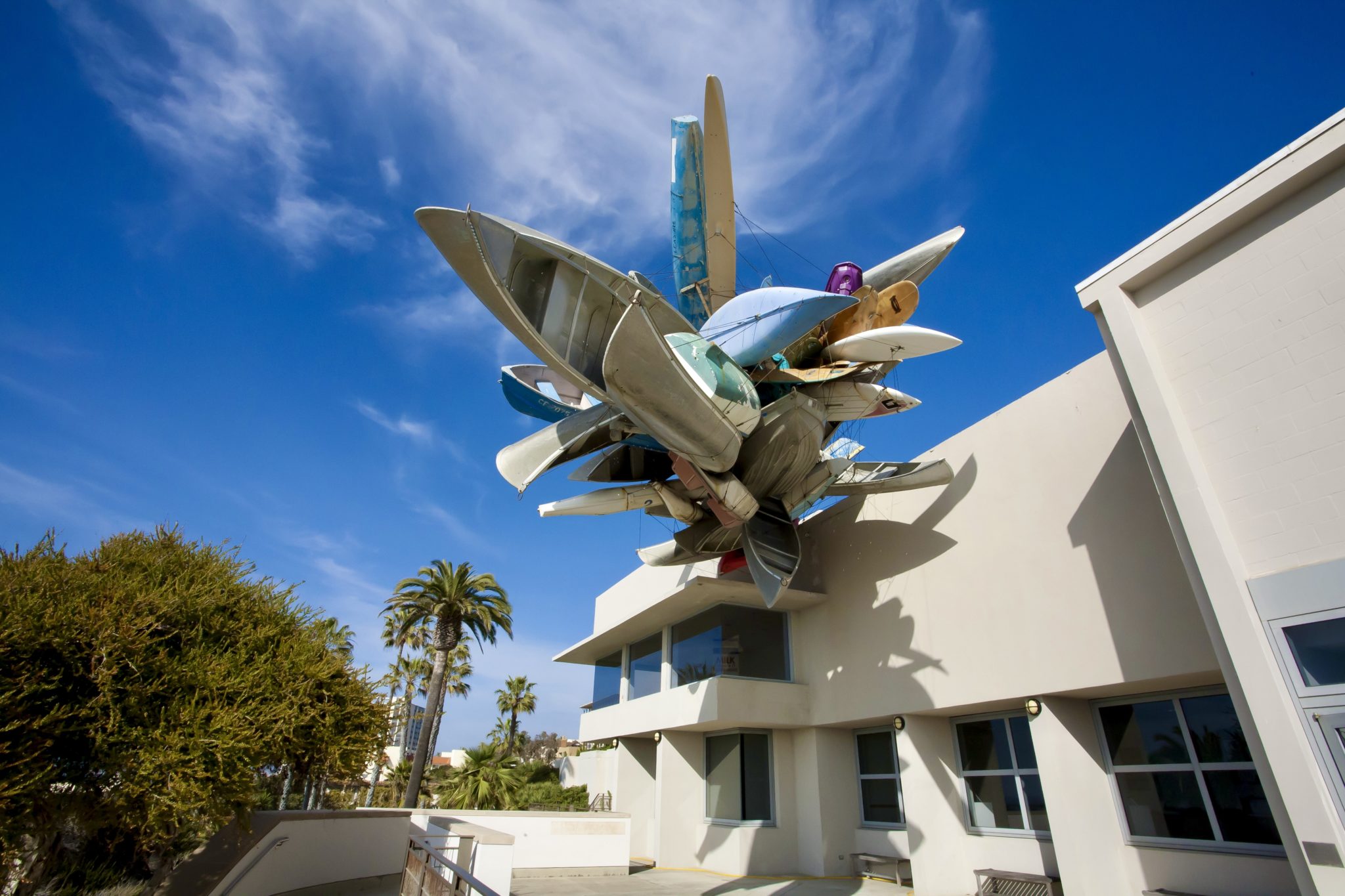 If you're an art lover, check into the newly renovated and expanded museum of Contemporary Art San Diego in the village center. The splendid museum has branches in La Jolla and San Diego proper, but the La Jolla branch is superior.
The museum houses over 5,500 works of contemporary art from 1950 to the present. It's especially strong in the areas of Minimalism, Pop Art, and Conceptual Art.
There's also an ocean side sculpture garden, with works like Robert Irwin's "Spanish Fan." And the views from the museum terraces are stunning.
Here's my guide to MCASD. The museum is only open Thursday through Sunday from 10:00 am to 4:00 pm.
Kids may want to visit the Birch Aquarium at Scripps. There are brilliant displays featuring over 60 aquatic habitats. A highlight is the Hall of Fishes.
8. Cocktail Hour
For cocktail hour, head to Cusp. It's modern minimalist design cocktail bar on the 12th story of La Jolla Hotel. It overlooks much of La Jolla and the beachfront, so offers up great views.
You might also try Raised By Wolves. It's a high end cocktail bar in La Jolla village that's hidden away in a liquor store. It has made the list of the US' 50 best bars.
For a classic beach bar, consider a jaunt to Wonderland Ocean Pub in Ocean Beach. You'll have epic ocean views and a buzzy happy hour. I liked the Salty Dog cocktail.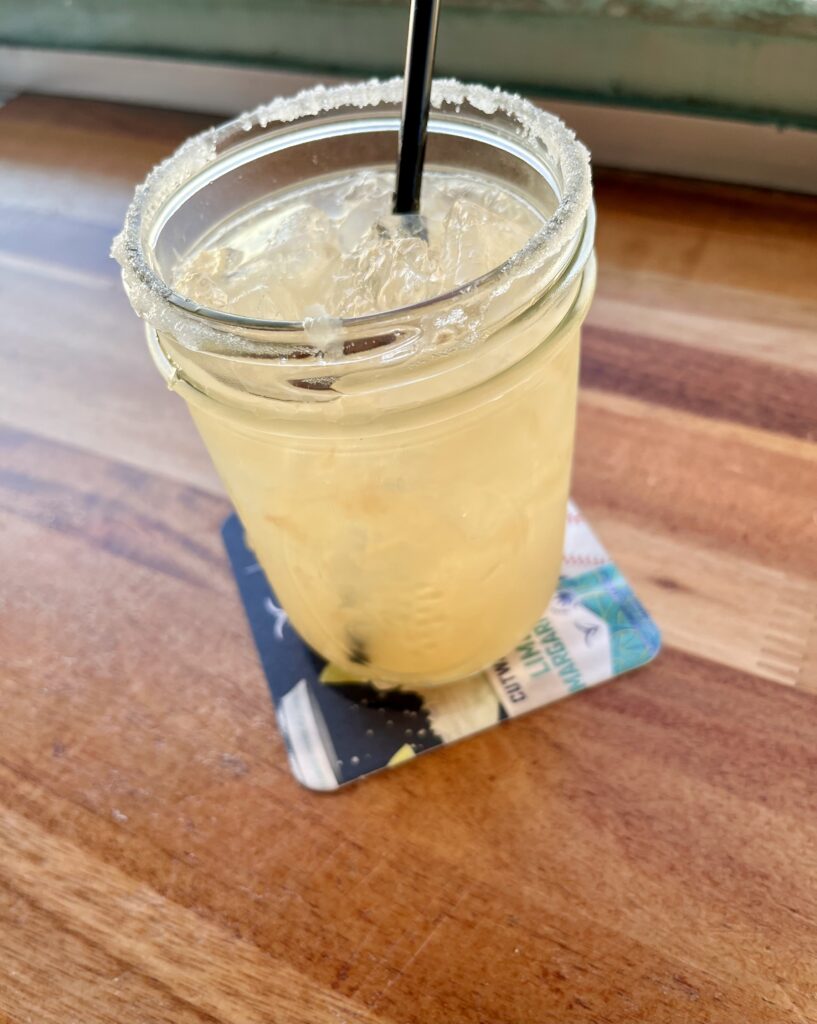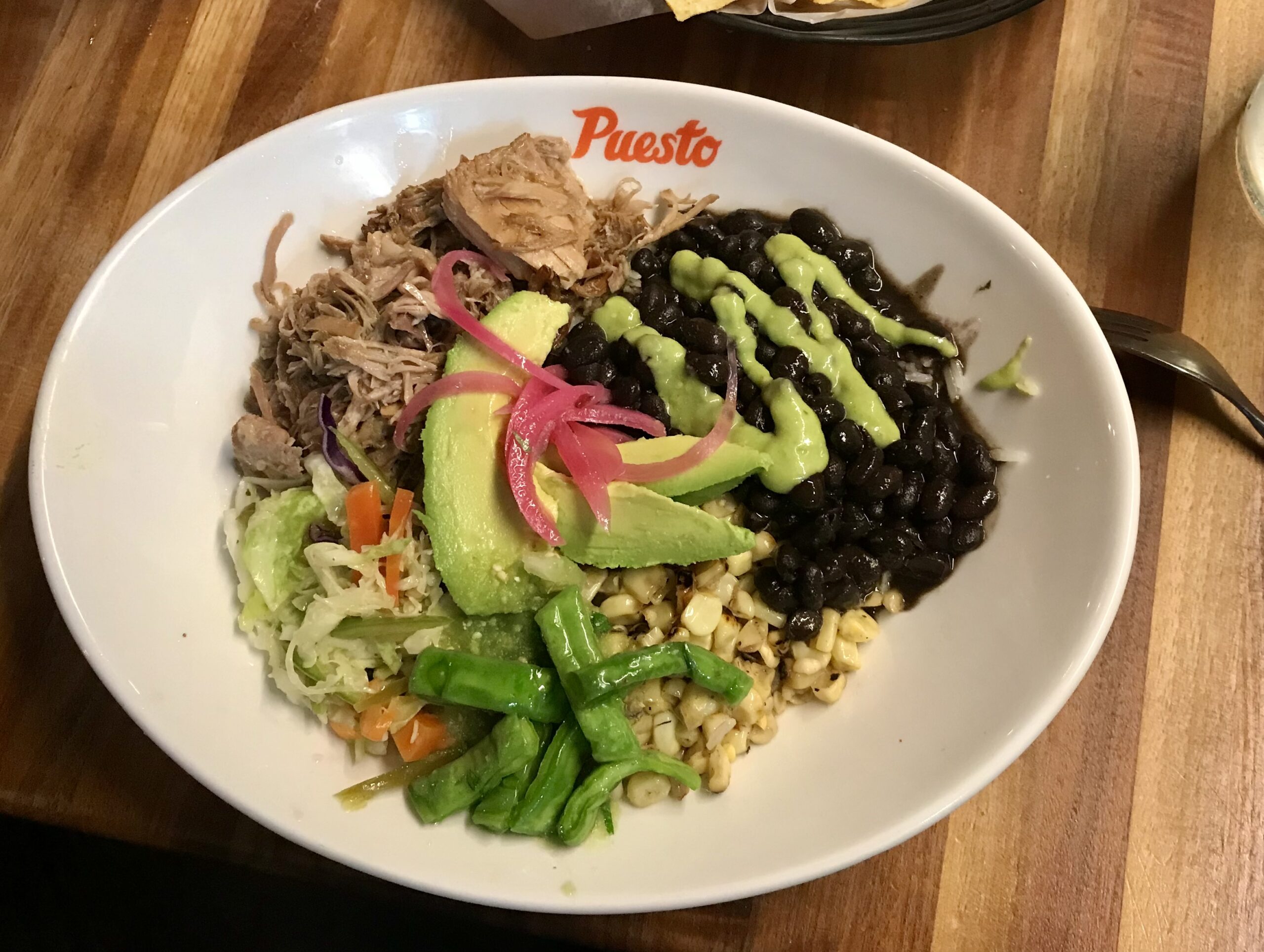 9. Dinner
Polish off your one day in La Jolla with a great meal.
I've been to La Jolla several times, so sampled all the best it has to offer in terms of restaurants. Be sure to make reservations in advance!
If you crave some tasty Mexican food, head to Puesto. It has indoor and outdoor seating. You'll find every kind of taco imaginable. Plus, Puesto serves killer margaritas and makes its own craft beer.
Nine Ten is in the Grand Colonial Hotel. But it's no tepid hotel restaurant. It's a one star Michelin restaurant that serves up picture perfect plates of globally-inspired cuisine amid abstract glass art.
Eddie V's is a high end seafood restaurant. Although it's a chain, I've always had a great meal there no matter which city I'm in. The restaurant has a great lounge and superb ocean views.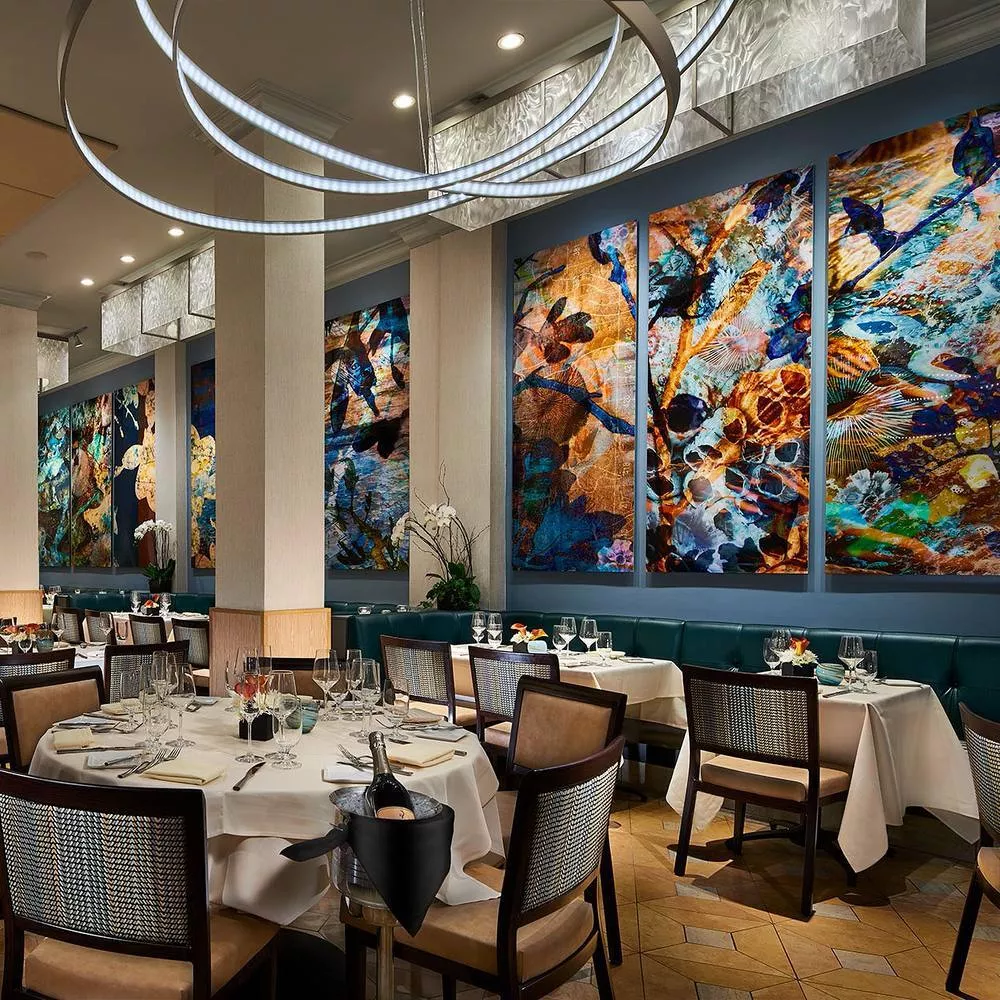 However, the best ocean views are to be had at the Marine Room. At high tide, the waves crash against the windows. It's no tourist trap. The restaurant is a La Jolla crown jewel and staple for fine dining.
You can also head into San Diego for dinner. It's just 20 minutes away. I can vouch for Juniper & Ivy (new American cuisine) in Little Italy and Osteria Panevino (refined Italian) in the Gaslamp district.
10. Performances
If you're a theater fan, you may want to end your one day in La Jolla with a show at the La Jolla Playhouse. The award-winning regional heater produces plays, musicals, and other innovative performances.
Music buffs should check out The Conrad Prebys Performing Art Center, know as the "Conrad" by the locals. It's a concert hall that's the home of the La Jolla Music Society. You can see dance, music, film, and opera performances.
Tips For Visiting La Jolla
Here are some must know tips for spending one day in La Jolla.
1. How To Get To La Jolla
To get to La Jolla, you can fly into San Diego International Airport. Pick up your rental car and drive 20-25 minutes (15 miles) to La Jolla.
La Jolla is also 2 hours from Los Angeles. If you're driving, head south on I-5 to La Jolla Village Drive. Take exit 28 and follow Torrey Pines Road.
Parking in La Jolla can sometimes be a challenge. You can park at your hotel or Air Bnb. The town also has quite a few public valet parking spots. You'll see the signs.
If you don't have a car, you can also book a private transfer from the airport to your hotel.
2. How To Get Around La Jolla
La Jolla is eminently walkable. But another great way to get around is by renting a Lime or Bird Scooter. I had a blast with the scooter.
To rent one, download the Lime or Bird app and send a photo of your driver's license. When you're done, drop the scooter off in a designated place and take a photo of where you left it.
Another way to see the town is to take an e-bike tour. This 2 hour guided tour goes from La Jolla Cove all the way up to Mount Soledad. You can also cruise around on a guided Segway tour.
3. Tours in La Jolla
There are some other fun tours you should consider booking in La Jolla. You can check out a cave kayaking tour, a snorkeling tour, or take a surfing lesson.
If you're a daredevil, you may want to go paragliding. Southern California's premiere spot for paragliding is Torrey Pines Glideport. You can learn to fly or fly with a professional high above the La Jolla cliffs.
4. Where to Stay In La Jolla
If you want to stay overnight after your one day in La Jolla, there are some excellent nests where you'll be treated like a celebrity.
La Valencia is a luxury hotel also known as the "Pink Lady" and " La V." Designed in a Spanish Colonial Revival Style, it's a member of History Hotels of America. The hotel has a lovely pool overlooking the ocean, clad with brilliant bougainvillea.
The Grand Colonial has been welcoming guest since 1913. The renovated hotel is a place of understated elegance. Its restaurant Nine Ten, which I mentioned above, is one of La Jolla's finest eateries.
L'Auberge Del Mar is a beautiful resort overlooking Del Mar Beach. Set on 5 acres of landscaped grounds, it boasts ocean views, a large pool, and a spa.
Hotel La Jolla is a chic hotel 10 minutes from the ocean. It's a Curio Collection by Hilton and has an outdoor swimming pool and rooftop terrace.
5. When To Visit La Jolla
The best time to visit La Jolla is anytime you get a chance!
But June through October are the ideal months. Because of the ocean, the weather is always easy breezy good. Temperatures are between 70-80 degrees during the day and cool off at night.
In the fall, La Jolla hosts an Art & Wine Festival. Girard Avenue becomes a pedestrianized street taken over by booths, a juried art show, and a wine and beer garden.
The winters are mild, but you may get rain.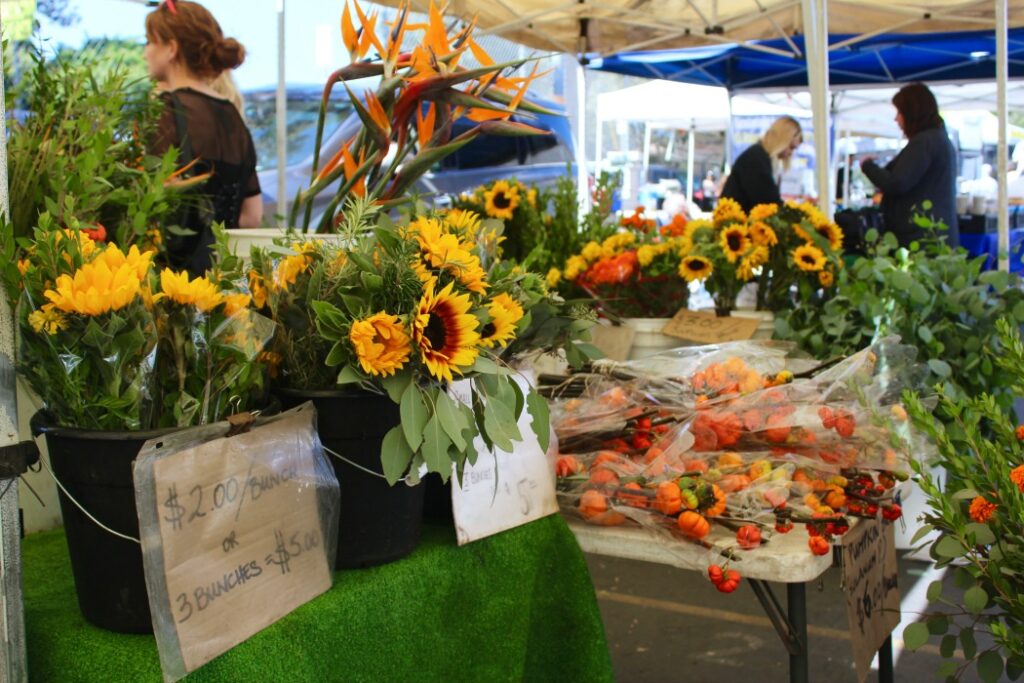 If you visit on a Sunday, the La Jolla Farmers Market is held from 9:00 am to 1:00 pm at 7335 Girard Ave. The lively market plays host to local arts, antiques, and lots of amazing food.
6. Is La Jolla Worth Visiting?
100% yes!
La Jolla is consistently voted one of the world's top beach destinations. The easy going town offers a wide range of accommodations from luxurious hotels to casual coastal retreats.
It also boasts museums, art galleries, upscale boutiques, an incredible array of restaurants, and a slew of outdoor activities. What more could one ask of a beach town?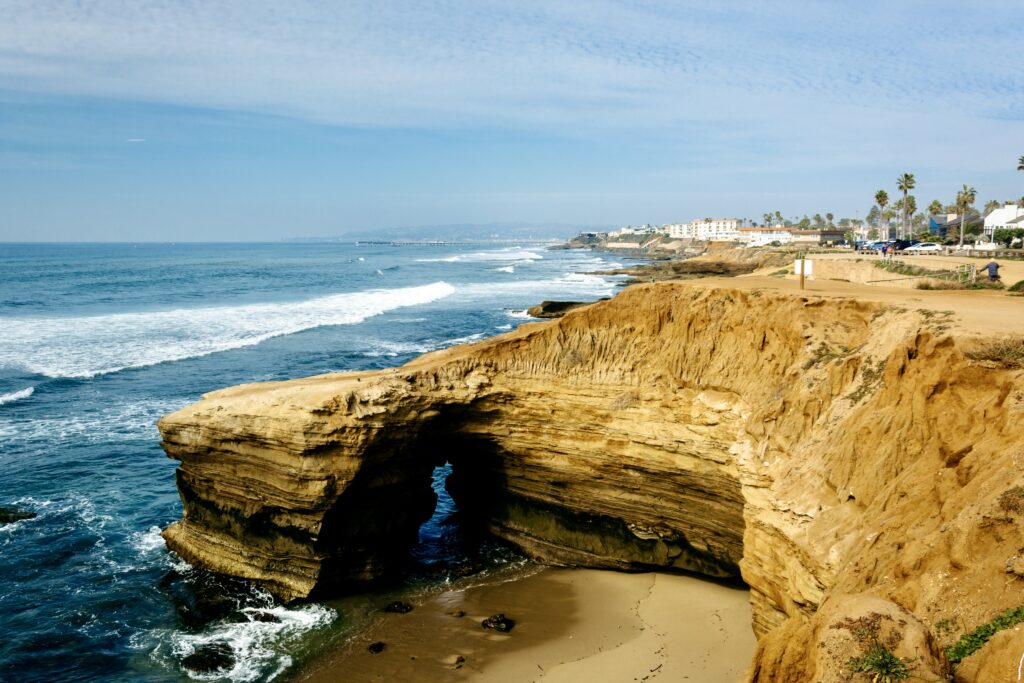 7. Places To Visit Near La Jolla
If you have more than one day in La Jolla, there are some other great places to visit nearby. I was in La Jolla for four days, so got to venture out to see these other attractions.
1. Sunset Cliffs Natural Park
Sunsets Cliffs is located in Point Loma, an affluent coastal community. It's a beautiful coastal drive, clifftop walk, and prime surfing spot.
It features rugged cliff formations, caves, and panoramic views. Luscomb Point is a great pace to take in the sunset.
Rope Beach under the cliffs can only be accessed by a steep path and repelling down a rope. It's fairly easy to do and not scary at all. There's a warning sign that the cliffs are unstable, but that seems mostly ignored.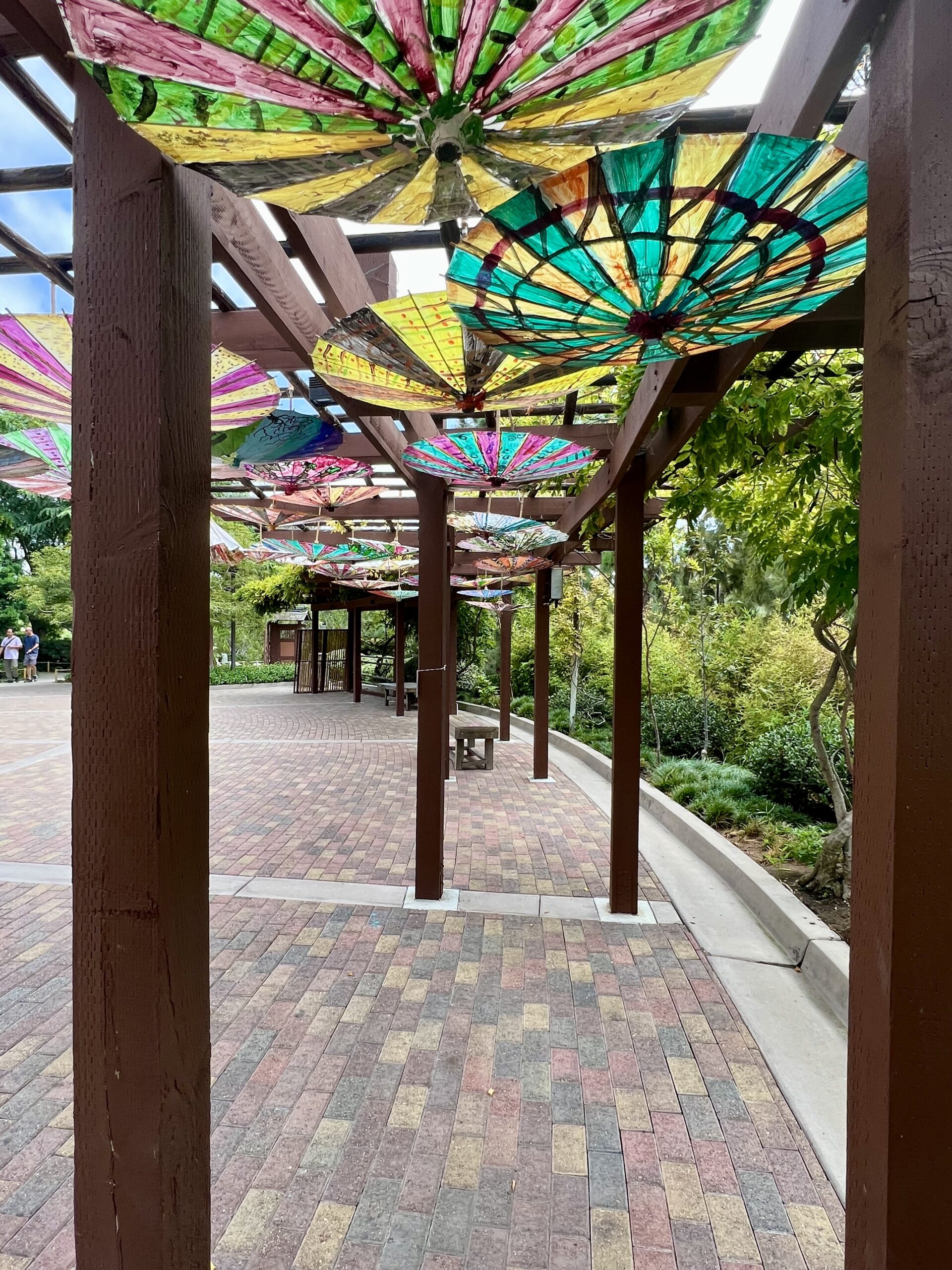 2. Balboa Park
Balboa Park is a 1,200 acre museum and garden complex. It's only 20 minutes from La Jolla.
It's the cultural showpiece of San Diego, dressed up in Spanish Mission Revival architecture. There are 18 museums, satisfying every art taste or geekery, and beautiful gardens.
My favorite was the San Diego Museum of Art, a fine art institution and the city's largest museum. The permanent collection is comprised of European works from the Renaissance to the 20th century. There's also a sculpture garden with works by Alexander Calder and Henry Moore.
You should definitely pop into the Museum of Us. It's an anthropology museum with an exhibition on cannibalism. The best part is climbing the California Tower, for splendid views.
You can only climb the tower on a 45 minute guided tour. Check the website for exact times.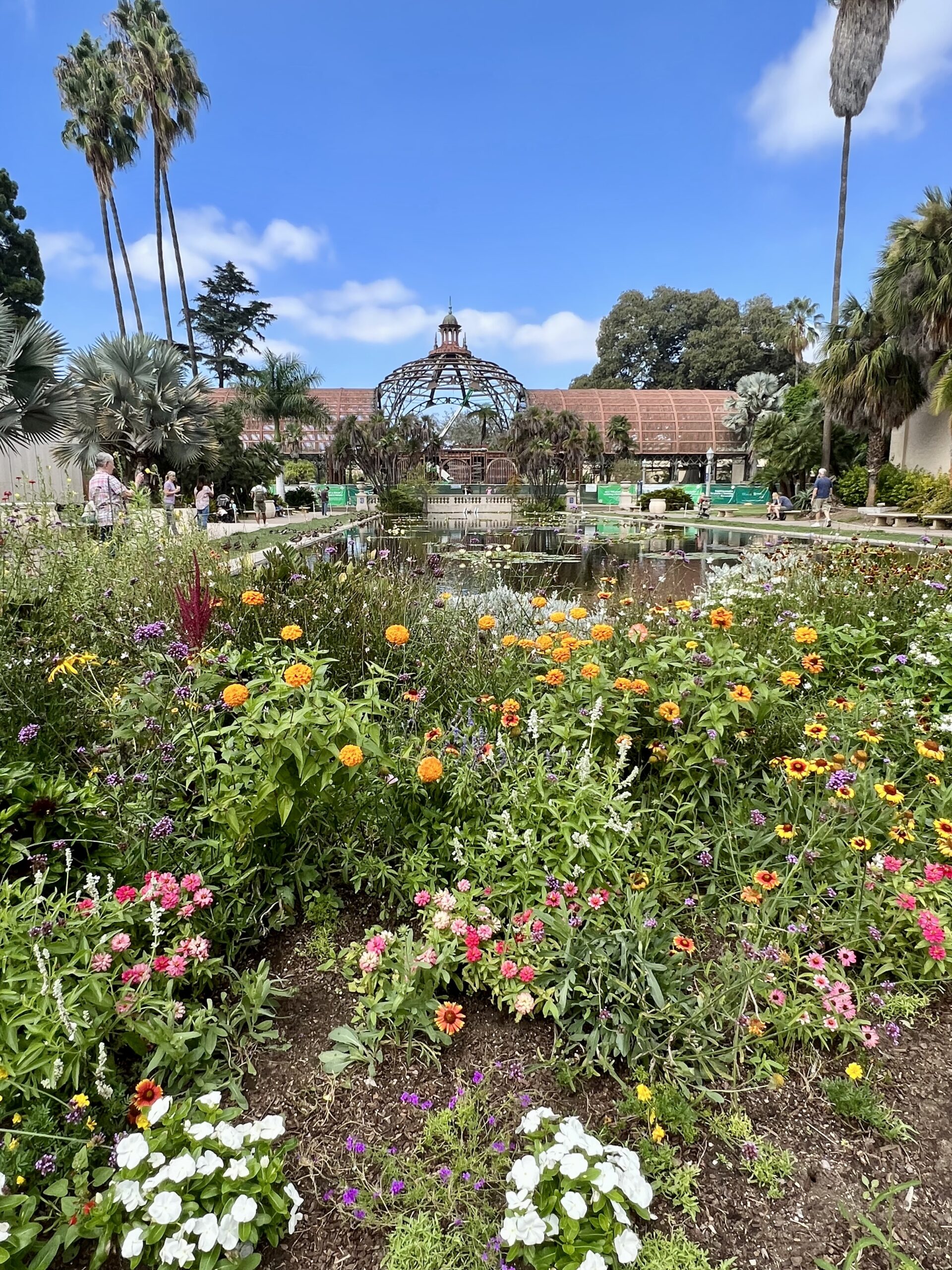 3. San Diego Zoo
Located in Balboa Park, the San Diego Zoo is a perennial favorite with both adults and tots. It's a 100 acre wildlife sanctuary that's home to more than 12,000 animals.
The zoo replicates natural habitats and is especially known for its pioneering work with California condors, rhinos, and pandas.
If you plan to visit, arrive early in the day before the animals are sleeping. Some perk up in the afternoon too.
Once you enter, you can pick up a map to find your favorite exhibits. Click here to pre-book an admission ticket.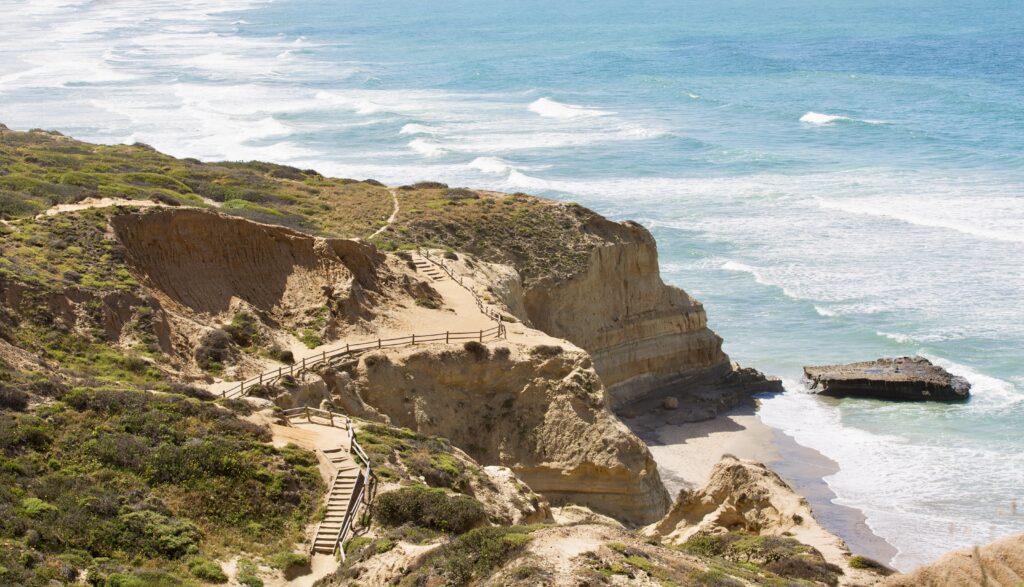 4. Torrey Pines State Natural Reserve and State Park
This 1500 acre reserve is home to one of the rare species of trees in the world, the Torrey Pine. It's a species adapted to dry places with sandy soil.
There are 8 miles of hiking trails. You can hike to Razor Point and Yucca Point for terrific views. Razor has opportunities for whale spotting during the winter months.
There's also a popular 2.3 mile loop, the Torrey Pines Beach Loop.
The Torrey Pines Beach is also a draw. It's a wild, unspoiled stretch of beach backed by sandstone cliffs and home to many birds. Low tide is the perfect time to take a stroll along the beach.
There's a parking lot in the park. There's also a golf course and (rather overrated) restaurant at the Lodge at Torrey Pines.
I hope you've enjoyed my one day in La Jolla itinerary. You may enjoy these other United States travel guides and resources:
If you'd like to spend one day in La Jolla, pin it for later.