Wondering what to do in Santa Monica? This is the ultimate one day in Santa Monica itinerary. The pretty oceanfront town makes the perfect day trip from Los Angeles, with a sandy beach on one side and lush mountains on the other.
This itinerary covers the town's must visit attractions and landmarks. It tells you all the best things to do, see, and eat in Santa Monica. I also give you tips for visiting and suggestions for nearby attractions.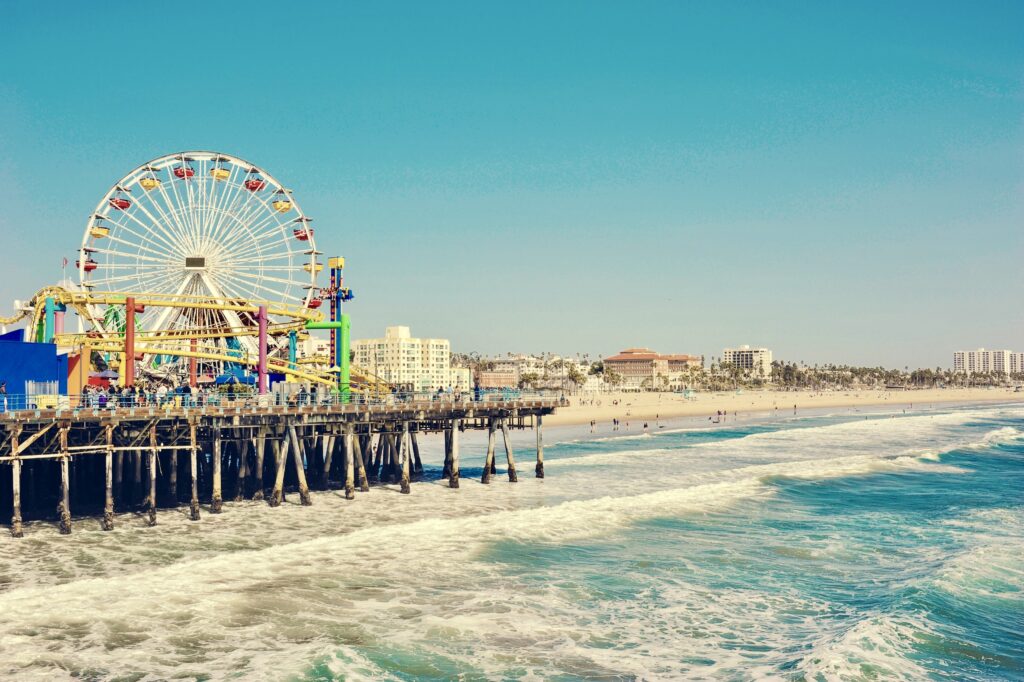 Santa Monica is LA's hipster beach town. It's a unique mix of a casual laid back beach-y vibe and celebrity spaces like high end restaurants and swanky hotels. It's compact and perfectly manageable to visit in one day.
Santa Monica boasts a hot culinary scene that traveling foodies will love. It's also an upscale shopping wonderland.
One Day In Santa Monica Itinerary
Here's my recommended one day in Santa Monica itinerary. As with all of my suggested itineraries, you should use this itinerary as a guide. You can tailor it to suit your individual interests, needs, and pace of travel.
If you have extra time, you can easily turn this 1 day Santa Monica itinerary into a 2 day weekend itinerary by moving at a slower pace.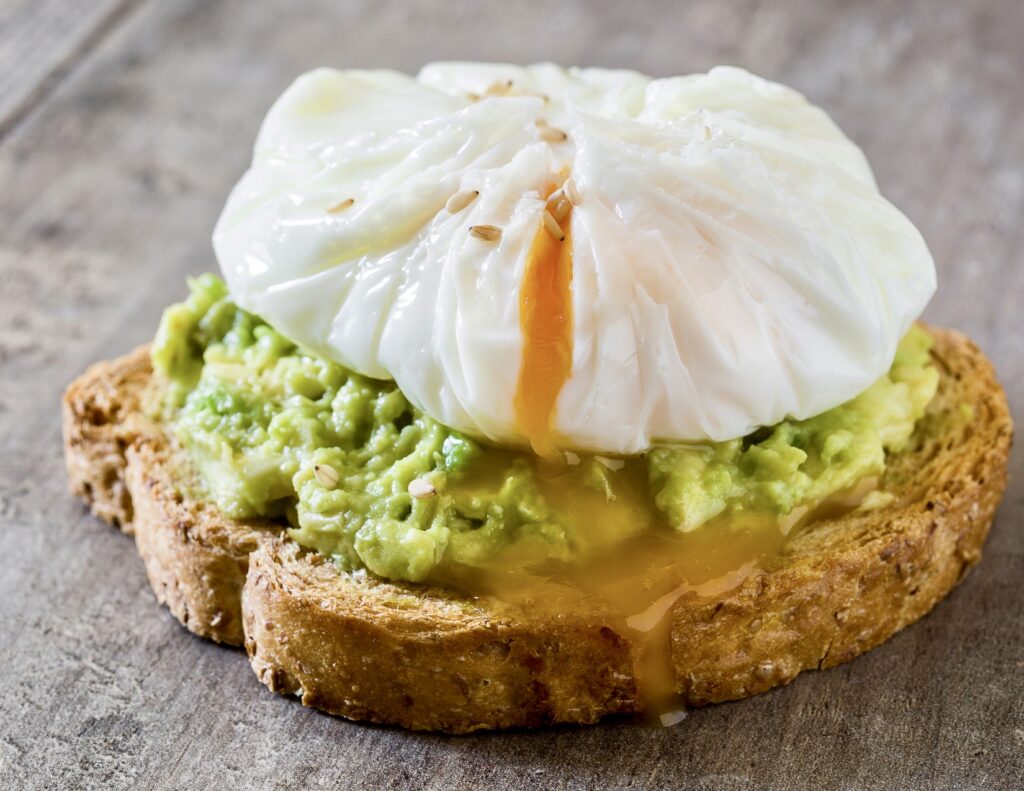 Breakfast
Start your one day in Sant Monica with breakfast at Milo & Olive or Urth Caffe.
Milo & Olive serves up terrific breakfasts at a marble bar. I loved the creamy polenta with poached eggs and avocado toast. Urth Caffe is a bustling cafe that serves up a mean breakfast burrito and breakfast paninis.
You can also join the line at Huckleberry Bakery. You can even have "green eggs and ham" (arugula and eggs with pesto and prosciutto).
Tongva Park
After fueling up, take a soul satisfying stroll through Tongva Park. It's a meticulously designed and maintained green space in the city that was once a concrete parking lot.
You'll find palm trees, kinetic sculptures, fountains, waterfalls, and a nice playground for the littles.
Third Street Promenade
Created in 1989, the Third Street Promenade is Santa Monica's popular main street. It's been converted into a massive pedestrianized outdoor mall, which offers up carefree and car-free strolling.
This is the place to engage in some serious retail therapy.
You'll find a mix of well known brands and some unique boutiques — Urban Outfitters, Patagonia, Sephora, Lululemon, Anthropologie, REI, etc.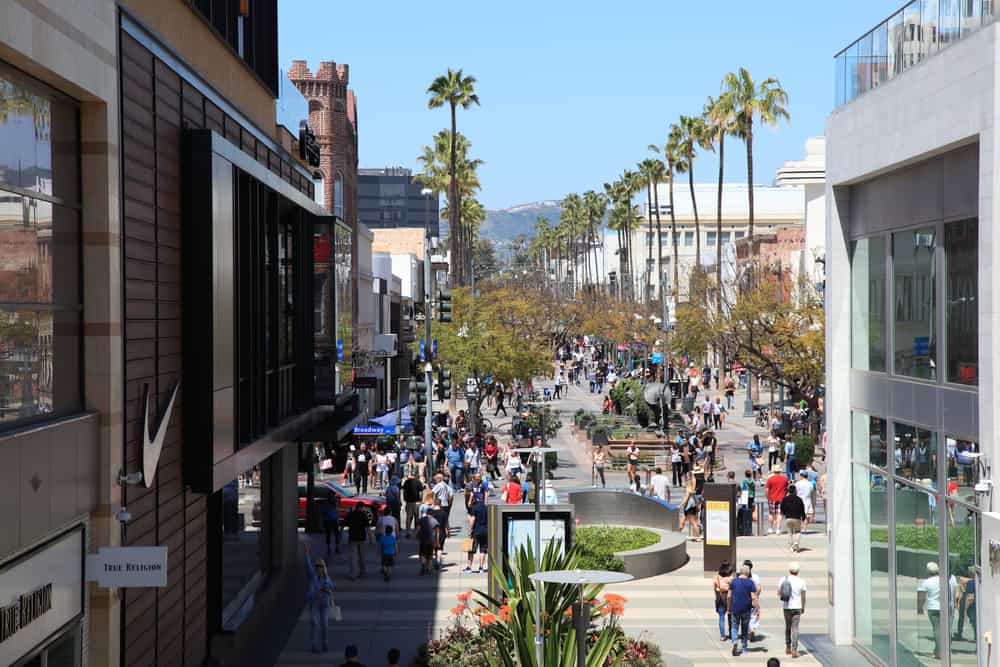 Third Street Promenade is also home to the Santa Monica History Museum. You'll find dozens of colorful street murals and whimsical dinosaur topiary fountains created by French artists Claude and Francois LaLanne.
There are colorful Adirondack chairs to settle into. Plus, there are some unique chairs that spin like tops.
Santa Monica Place
The promenade ends at the Santa Monica Place, the other shopping destination in the town. Designed by Frank Gehry, it's a glassy open air indoor shopping mall with department stores like Nordstrom and Bloomingdale's.
You'll also find plenty of specialty boutiques, like Free People and Tory Burch. There's even a Tiffany's if jewelry is on your list.
The third floor is the dining deck and it offers up some great ocean views. There are both casual and high end restaurants.
Montana Avenue
Montana Avenue is a tree-lined boulevard that you might want to stroll down. It stretches 10 blocks from 7th to 17th Street.
One tree on each block has been transformed into a unique illuminated work of art. You'll also find an eclectic mix of over 150 designer shops and organic eateries.
Pop into Planet Blue or Femalle for cool California clothing and into Blue Mercury for luxury ski care. Curated LA is the pace to go for cool California-designed jewelry.
Bergamot Station Art Center
Are you an art lover? If so, head to Bergamot Station Art Center. It's home to dozens of contemporary and fine art galleries, housed in an industrial chic space.
Lunch
There are plenty of great lunch options in Santa Monica.
You might consider Bay Cities. It's an Italian deli where you must try the signature "Godmother" sandwich, which draws lines every day. It's made of salami, mortadella, prosciutto, coppa, ham, provolone, and peppers.
You can also check out True Food Kitchen (farm to table health conscious fare and bowls) or Art's Table (yummy sandwiches, salads, and small plates).
If it's seafood you're craving, head to Blue Plate Oysterette. It's a New England seafood joint across from the ocean. You can down oysters, shrimp, and lobster rolls to you heart's content.
Hit the Beach
No day in Santa Monica would be complete without hitting the beach for some sun and swimming.
Santa Monica Beach is the town's #1 draw. It's a wide 3.5 mile slab of pristine sand running from Venice Beach in the south to Will Rodger's State Park in the north. It seems to go on forever in each direction from the pier.
Just be sure to plant your umbrella away from the pier for better water quality. If you're a surfer, expect gentle well-formed waves.
There are bathrooms, bike paths, and parking lots strung along the beach.
If the water is too cold for you, head to the pool at the Annenburg Community Beach House. It's a public facility ope in the summer with an adult and children pool that are 79 and 85 degrees respectively.
Santa Monica Pier
Around sunset, head to the famous honky-tonk pier, which dates from 1908. There are arcades, carnival games, restaurants, and an aquarium.
If you have little ones traveling with you, you may want to buy a day pass for Pacific Park, a small amusement park on the pier.
There are roller coasters, carousels, ferris wheels, etc. The rides stop at 7:30 pm from Monday through Thursday and are open until 9:00 pm Friday through Sunday night.
The pier can seem a little tacky and kitschy. That's one reason I suggest going at sunset, when the setting sun makes it all seem a bit more twinkly and civilized.
You should check the website to see what's on. There are regular outdoor film and music events at the pier.
Naturally, you can stuff your face with burgers, corn dogs, ice cream, cotton candy, etc. I also stopped in for a cold tea at The Coffeebean & Tealeaf.
The best part about the pier? The views of Santa Monica on the way back.
Just south of the pier is the original Muscle Beach. This is where Southern California's outdoor exercise crazy began.
There is new equipment on the beach for today's fitness fanatics. On weekends, you'll see people strutting their stuff and gymnasts on the parallel and uneven bars.
Eames House & Studio
If you have time or are interested in architecture, you may want to pay a visit to the Eames House & Studio in Santa Monica Canyon. It was built in 1949 by design deities Charles and Ray Eames and is said to resemble a "Mondrian painting in 3-D."
The house is still used by the Eames family. If you make an advance reservation ( at least 48 hour prior), you can study the exterior, walk around the garden (which was a natural meadow preserved by the Eames) and peek through the windows. Visitors are allowed inside the home for a $275 donation.
Cocktails
Ready for cocktail hour? You've got some choices.
The Art's Table has happy hour from 3:00 pm to 6:00 pm. The Bungalow is a happening spot with an indoor-outdoor lounge. The Basement Tavern is a creative speakeasy with excellent craftsman cocktails.
Dinner
Polish off your one day in Santa Monica with a great meal. There are no shortages of places.
Fig is a seasonal bistro with a strong emphasis on locally-sourced ingredients. The restaurant has an ever-changing menu, as well as a cheese and charcuterie bar, impressive wine list, and a special cocktail program.
Tar & Roses is a buzzy spot with seasonal American small and large plates. With its award-winning chef, you'll have a delicious experience no matter what you order.
Opened in 2015, Cassia regularly makes the best LA restaurants lists. It's housed in the Art Deco Santa Monica Telephone Building. You'll find Chinese-Singapore dishes.
Elephante channels the spirit and cuisine of coastal southern Italy. You'll can feast on refined pasta dishes and Mediterranean cocktails.
Pasjoli is a Michelin-starred French bistro. It gives an LA spin to artery clogging classics.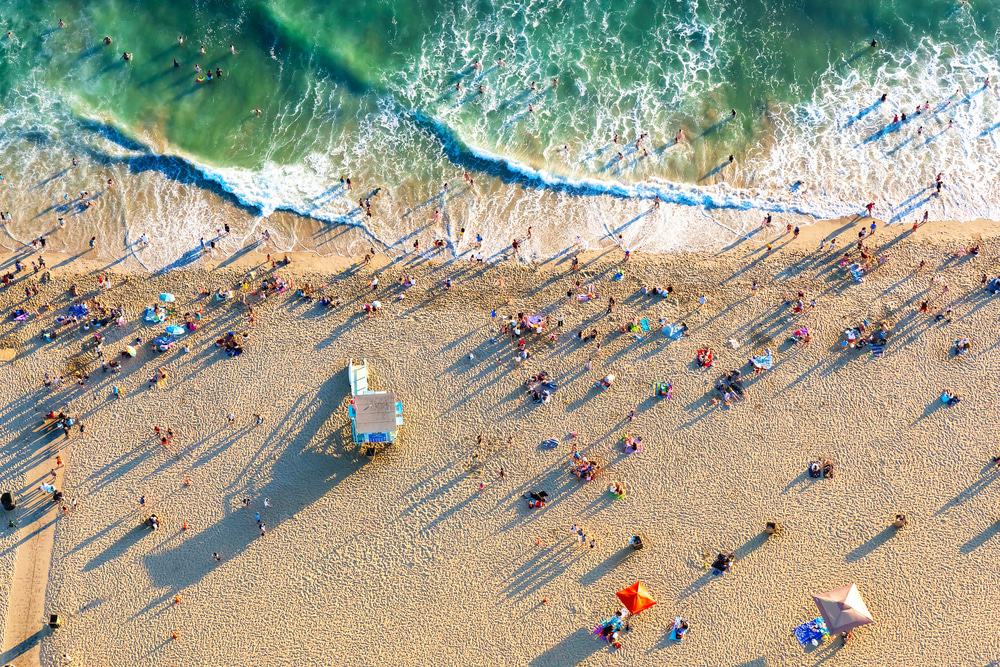 Tips For Visiting Santa Monica
Here are some must know tips for spending one day in Santa Monica.
1. How To Get to Santa Monica
If you're flying into Santa Monica, the nearest airport is Los Angeles International Airport. LAX has inexpensive bus services and shuttles to Santa Monica. You can also book a private transfer from LAX.
If you're driving, pick up your rental car (preferably a convertible) and it's a 17 minute drive (14 miles) to Santa Monica. You can also take a taxi, of course.
If you're coming from downtown LA, you can take the Metro E line to Santa Monica. It will drop you off at the Third Street Promenade or the Pier.
You can also visit Santa Monica on a guided day tour from LA.
2. How To Get Around Santa Monica
Santa Monica is eminently walkable. But it's also a fun place to bike.
You can rent bikes on the pier at Blazing Saddles or go on a guided e-bike tour.
You an also use the Metro bike share program. Dowload the app to purchase passes, check real-time bike and dock availability, and unlock bikes from your smartphone.
3. Tours in Santa Monica
If you're interested in a guided tour, there's plenty of options. You can take a tour of the beach and celebrity homes, go sailing, do a Malibu winery tour, or take an e-bike tour from Santa Monica to Marine del Ray.
4. Where To Stay in Santa Monica
Santa Monica isn't the place to come for a bargain vacation. But if you want luxury and a place to disconnect from the outside world, it has plenty of stylish sanctuaries to pamper you. Be forewarned, they all have steep daily parking fees.
Shutters on the Beach has rooms with a beach cottage vibe. They have tiny balconies with splendid ocean views. It comes compete with a beach cafe and its restaurant, One Pico, gets great reviews.
The Fairmont Miramar is Santa Monica's original grand dame. The 5 acre hotel and spa is just a block from the Third Street Promenade. It's home to the fabulous Fig restaurant and the Bungalow, a popular bar.
The Art Deco style Georgian Hotel is one of the area's most iconic hotels. It's just steps from the beach and rooms have ocean views. It's also a dog friendly hotel.
The Viceroy is very LA glam. It's done up in Hollywood Regency decor is by Top Design's Kelly Wearstler. It has a flashy bar and is steps from the beach.
Casa Del Mar is a 1920s beachfront hotel with Spanish Mediterranean flair. It has rooms and suites in whites and pale blue colors. It's across from Shutters, its sister hotel.
5. When To Visit Santa Monica
Santa Monica has pretty darn good weather year round. Most people arrive in the summer when the ocean breezes mean you'll rarely see temps above 80 degrees.
But the best time to visit is in the fall. It's not too hot (but still warm) and the summer crowds have dissipated. Spring is filled with spring breakers and the winter, on the other hand, might be rainy.
If you're after a farmer's market to plan your visit around (and this one's worth planning for!), the best one is on Wednesday. It's at the intersection of 3rd and Arizona.
You'll be overwhelmed by the sheer variety of fresh and organic produce. Shoppers and chefs come from miles away to snap up tomatoes, grass-fed beef, and sugary melons. Be sure to stop at Andy's Orchards and Harry's Berries for some of the best fruit in the state.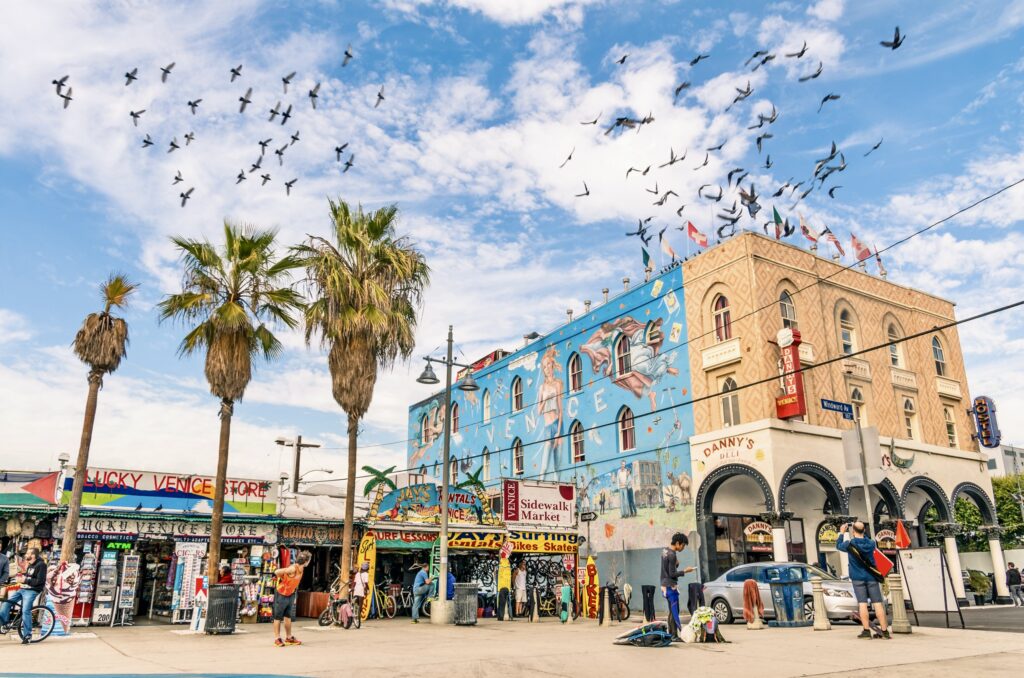 6. Places To Visit Near Santa Monica
If you have more than one day in Santa Monica, there are plenty of other paces to visit nearby.
Venice
The counter-culture beach town of Venice is right next door to Santa Monica. In fact, if pressed you could visit them both in one day, spending the morning in Venice Beach and the afternoon in Santa Monica. Or, you can take a guided e-bike tour of both paces.
In Venice, you can stroll the famous (and very lively) boardwalk. It's officially known as the Ocean Park Walk. You an also shop on Abbot Kinney Boulevard, and admire the Venetian-style canals.
If you're an art over, Venice is overflowing with indoor and outdoor art. Its real strength is its street art murals. You can book a 2 hour guided art tour to see them all.
Malibu
Malibu is a place that enjoys near mythical status because it's celebrity central. It boasts 27 miles of coastal mountains and golden sand beaches.
The beach is king in Malibu. Some favorites are Zuma Beach, El Matador State Beach, Carbon Beach, Broad Beach, and Little Dume. As you drive along the Pacific Coast Highway, keep an eye out for "coastal access" signs.
The beaches are all free and open to the public. So don't be deterred by a "private beach" sign likely put up by the locals to keep you out. You can also download the free out Malibu Beaches app to get the full scoop.
The Malibu Pier marks the start of Malibu's commerical heart. It's open for strolling and you can rent a fishing pole.
In Malibu, you can take a wine and food tour, go tandem paragliding, or go on a 4 x 4 vineyard tour.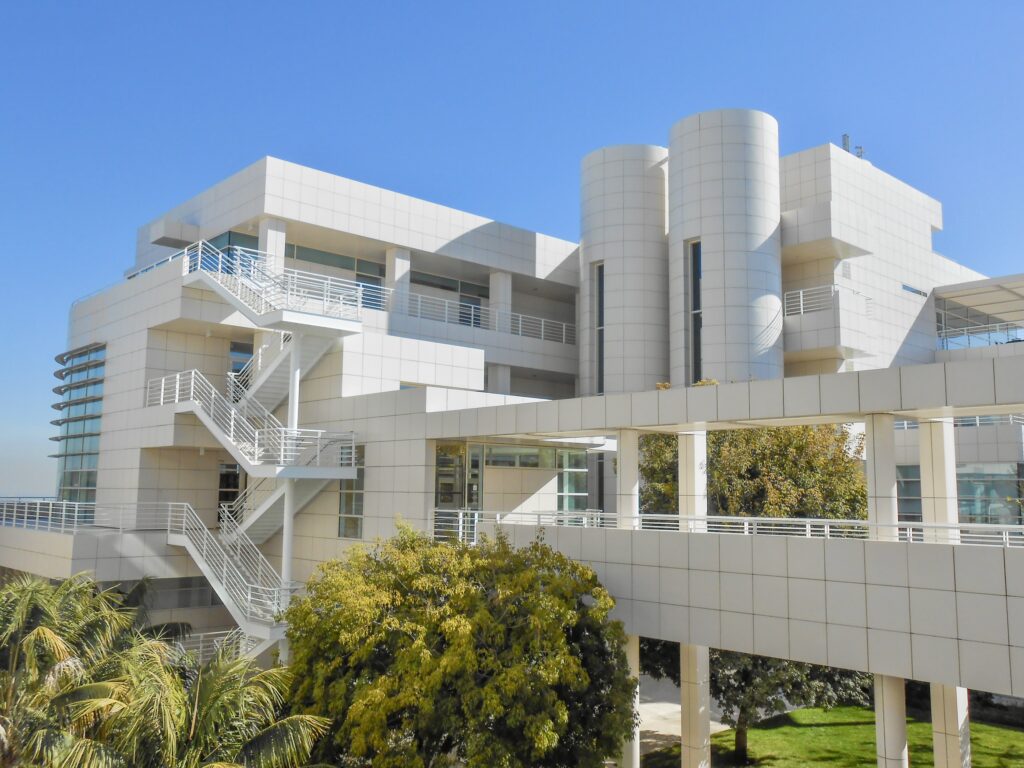 Getty Center
Just 20-25 minutes from Santa Monica, you'll find one of the best museums in the US — the Getty Center.
The Getty Center showcases the best art that money can buy. LA's hilltop acropolis houses the magnificent collection of billionaire oil magnate J. Paul Getty.
The Getty collection covers the period from the Middle Age to the early 20th century. It's most famous for its rare Vincent Van Gogh paining Irises.
Here's my complete guide to visiting the Getty Center.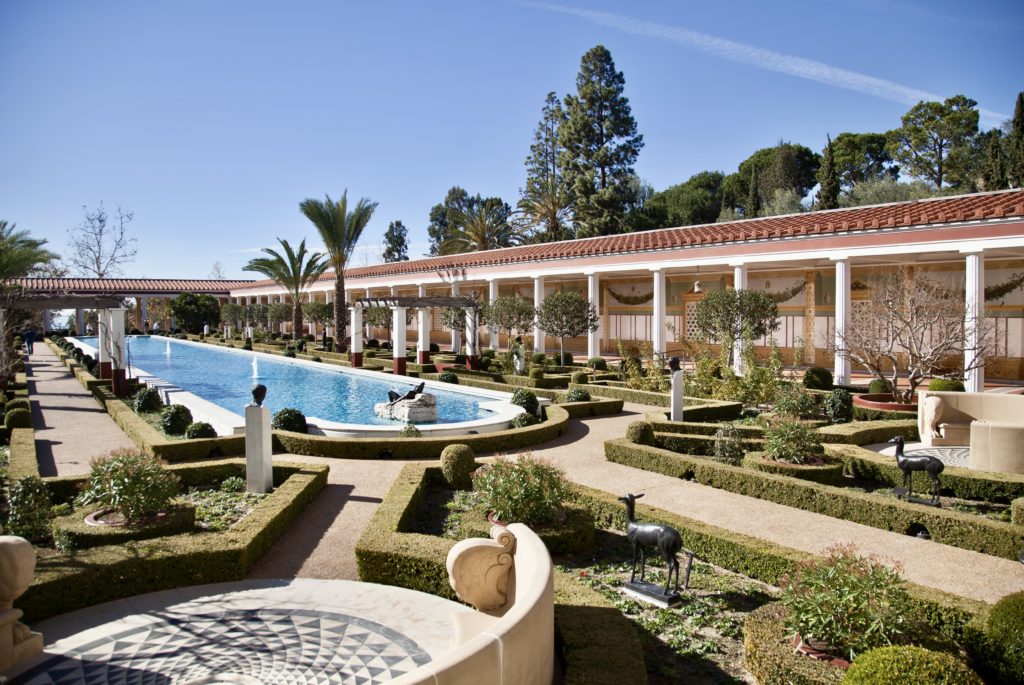 Getty Villa
History buffs should head to the Getty Villa, which is just 15-20 minutes down the road from Santa Monica. It's part of the Getty and houses its world famous antiquities collection.
The Etruscan and Greco-Roman art works are housed in a pristine recreation of a seaside Roman estate 40 B.C., the Villa dei Papiri excavated near Herculaneum.
There are 1,000 antiquities on display, including sculpture, busts, pottery, paintings, jewelry, mosaics, and frescos. The stars are the Getty Bronze and the Landsdowne Hercules. You can also enjoy the beautiful gardens.
Here's my compete guide to visiting the Getty Villa.
I hope you've enjoyed my one day in Santa Monica itinerary. You may enjoy these other US travel guides and resources:
If you'd like to spend 1 day in Santa Monica, pin it for later.