Planning a visit to Portsmouth New Hampshire? Portsmouth is a beautiful little ocean city with a wealth of culture, history, and culinary delights. To help you have the best visit, I've put together a list of the best things to do and see in Portsmouth in one day.
Settled in 1623, Portsmouth is the third oldest town in the United States. It's a small underrated town in southern New Hampshire along the Piscataqua River. The small city is so enchanting that it made Forbe's list of America's Prettiest Towns.
There is no end of places to explore in Portsmouth. You can stroll down brick sidewalks, admire the elegant Colonial and Federal style architecture, take a boat ride, or enjoy a cold beer on a waterfront patio.
Portsmouth is also known for its upscale farm to table eateries and art galleries. Throw in fresh seafood and surprisingly few tourists and you've got a great spot for a day trip from Boston.
I'm a New Hampshire girl (born and went to college there) and Portsmouth is definitely one of my favorite cities in the state. It feels more like a small town than a proper "city."
Best Things To Do In Portsmouth In One Day
With just one day in Portsmouth, you can't do everything. But here are some of the attractions you should put on your 1-day itinerary.
I also give you suggestions for where to eat and where to stay in Portsmouth.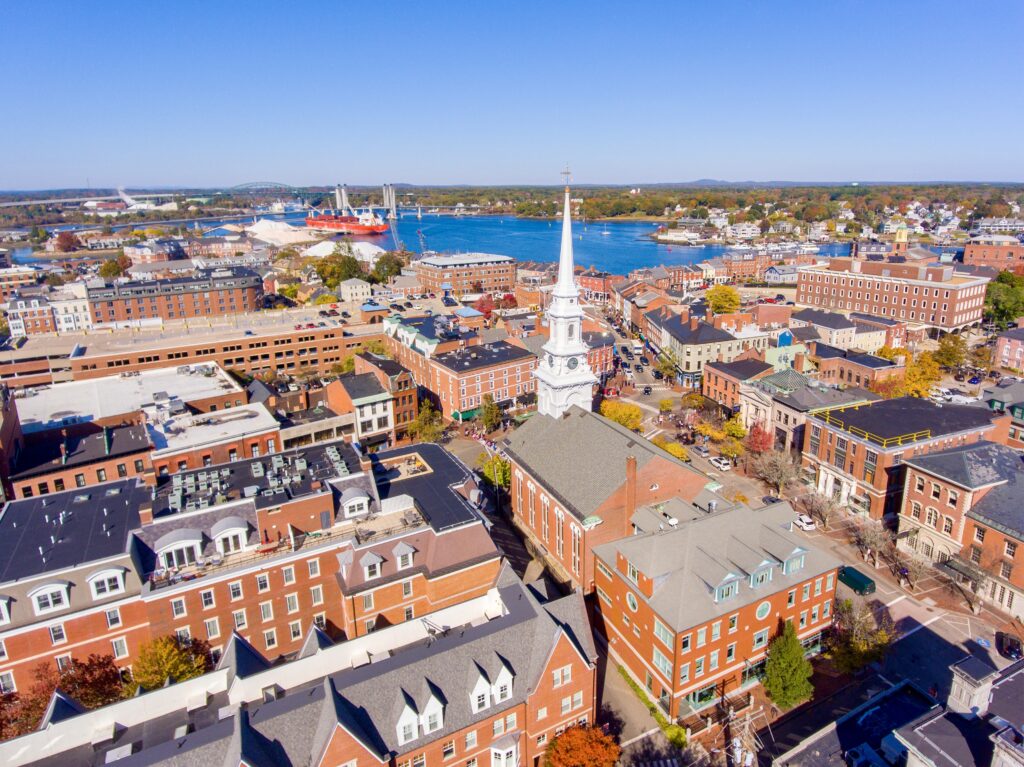 1. Market Square
You should start your one day in Portsmouth on Market Square. This is the center of Portsmouth's adorable downtown and a hub of activity.
It's surrounded by beautiful 17th century buildings. You'll also find a classic white steepled church, rustic brick shops, and sidewalk cafes. There are also sometimes street performers.
2. Portsmouth Book & Bar
Portsmouth Book & Bar is right off Market Square. It was established in 2012. The shop is in the granite Old Custom House and Post Office building on Pleasant Street.
It's a venue that combines books, coffee, and live events. There's also a pizza pub and a nightclub on the third floor.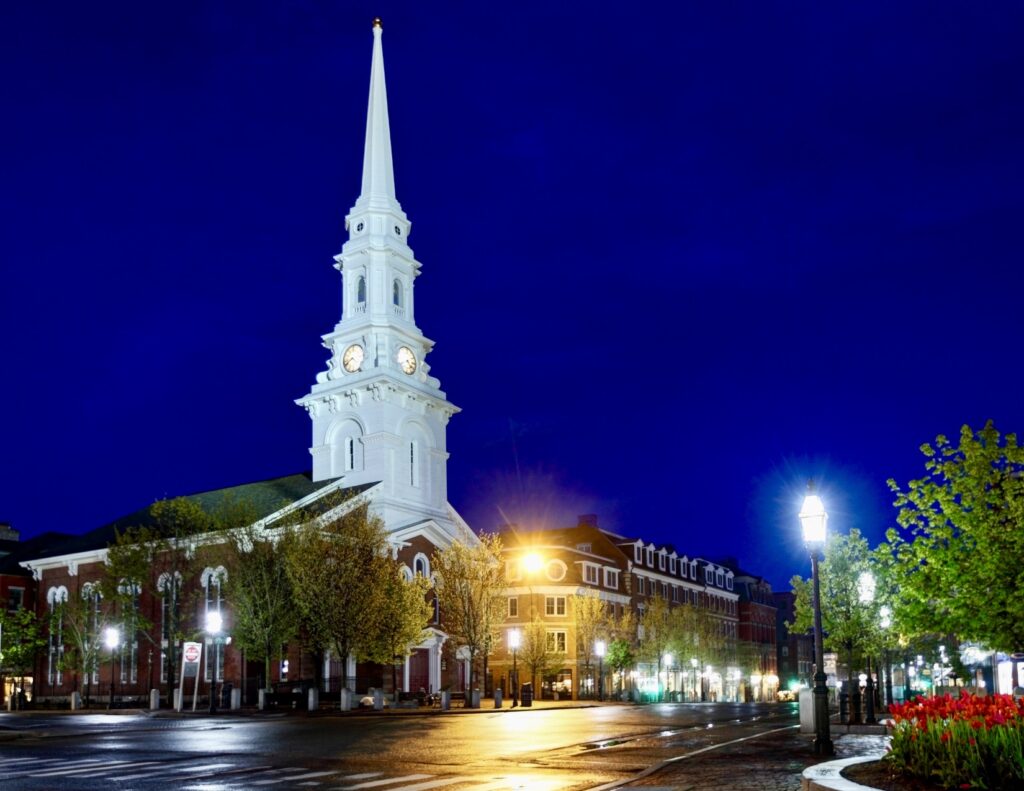 3. North Church
North Church was built in 1854. It's a pretty red brick church with a white steeple that pierces the sky. Inside, it's light and airy with curved wooden bench seating.
The steeple can be seen from anywhere in town and is lit up at night. The doors are usually open, so you can walk in and have a look.
Another historic church in Portsmouth is John's Church on Chapel Street. it was the first red brick church in New Hampshire.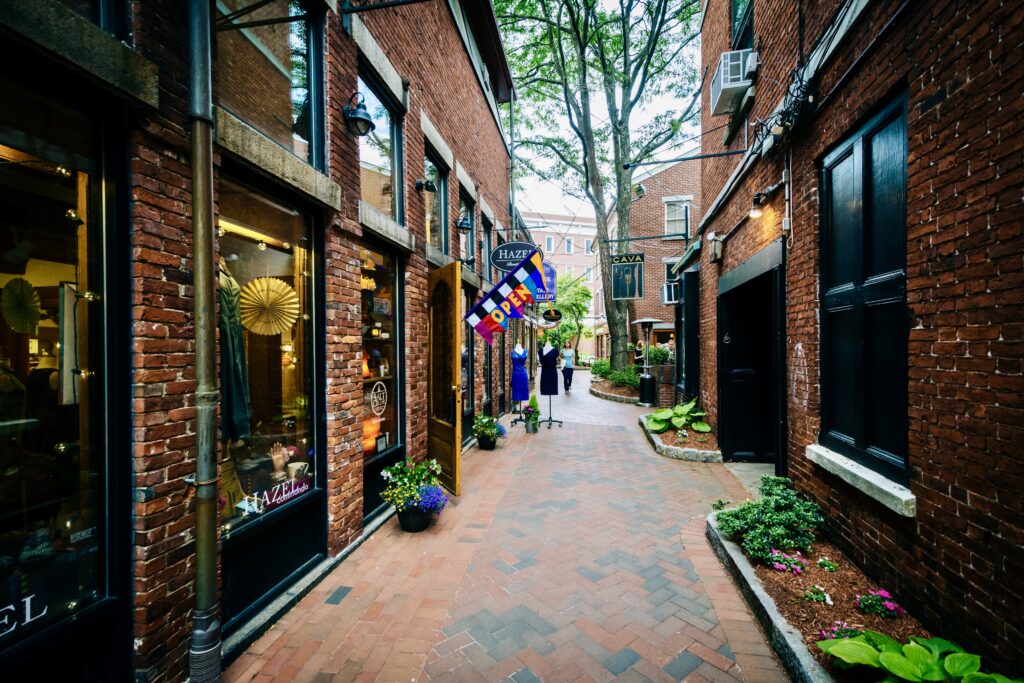 4. Commercial Alley
Another must see gem in Portsmouth is Commercial Alley. This is the quaintest lane in Portsmouth.
It's a tiny pedestrian alley with red bricks buildings and a a red brick road. You'll find chic boutiques, shops, and hipster eateries. If you like gourmet salts, stop in at the Salt Shop.
5. Richard Jackson House
You should take a stroll by the historic Richard Jackson House. Built in 1664, it's the oldest wood frame house in New Hampshire and is a National Historic Landmark.
The house offers tours from 11;00 am to 4:00 pm. Check the website for dates.
6. Strawberry Banke Museum
History lovers should check out the Strawberry Banke Museum. It's one of the best things to do in Portsmouth and is located in Prescott Park.
The 10 acre outdoor museum features period gardens, preserved historic buildings, and details the story of how the Portsmouth settlement was founded back in the day.
There are 39 historic buildings dating from 1695 to 1820. The Goodwin Mansion is the most impressive.
Throughout the grounds, you will find costumed story tellers who will regal you with stories of Portsmouth's past. There are often events on the museum grounds and an outdoor skating rink the the winter.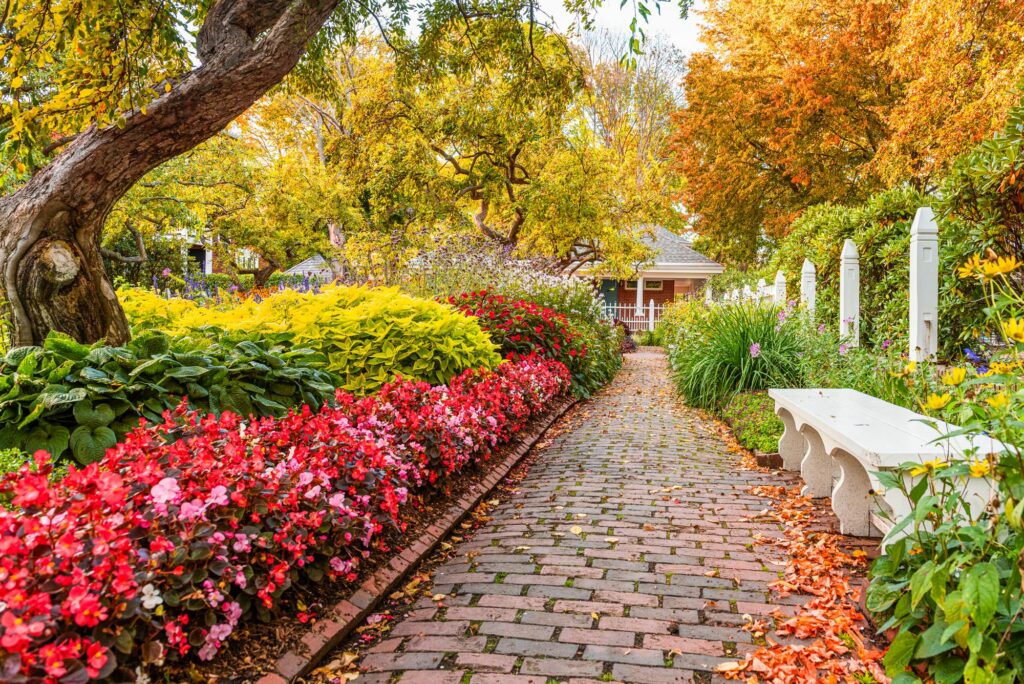 7. Prescott Park
Prescott Park is one of the best things to do in Portsmouth and a must see visit on your one day itinerary. It's an open air history museum located waterfront park near Strawberry Banke. It has walk out piers and is great place to picnic.
The Formal Garden is the most beautiful. The Trial Arden has hundreds of species of plants.
In the summertime, you can partake in the Prescott Park Arts Festival, which features concerts, plays, and foodie events. There's also an outdoor stage for performances.
You can book a guided walking tour to see Prescott Park and other private gardens in Portsmouth.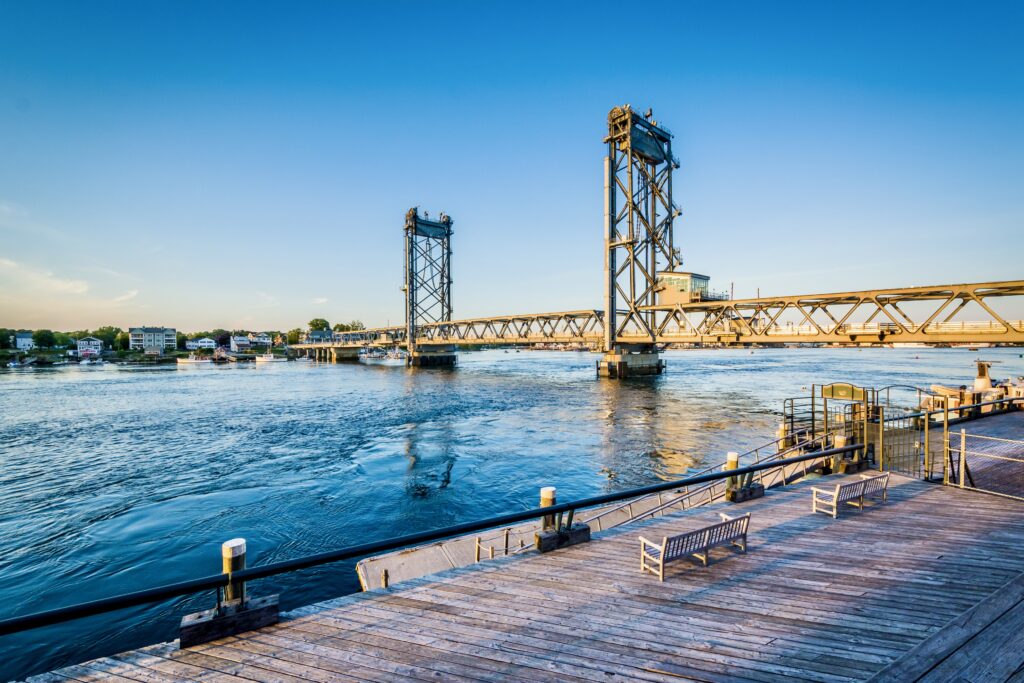 8. Memorial Bridge
Memorial Bridge is a truss style drawbridge that connects Portsmouth to Kittery Maine, where you shop in the outlets. There are special lanes for biking or walking over the bridge.
After dark, the bridge is lit up with different colors. The best place to spot the bridge is from Prescott Park.
9. Portsmouth Black Heritage Trail
Another thing to do in Portsmouth is to walk the Black Heritage Trail. It's a self guided tour of historical African American sites.
You download it to your smartphone and it takes you to 24 places.
10. The Decks
"The Decks" is a busy area in Portsmouth on the Piscataqua River. You'll find plenty of eateries and drinking establishments. Try to grab a deck or patio facing the the water.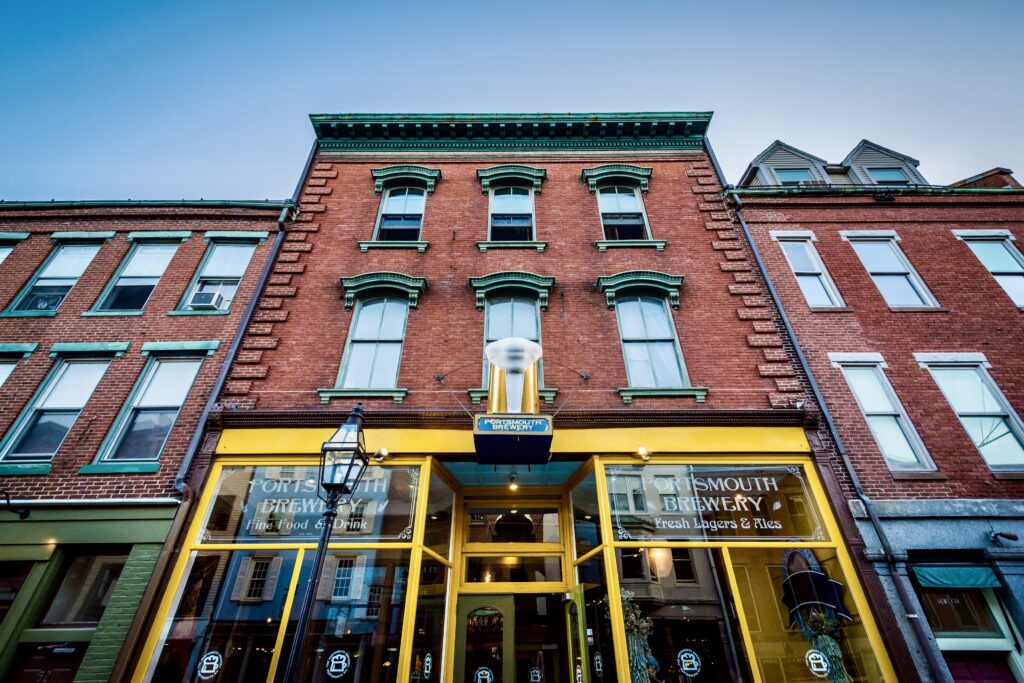 11. Pub Crawl
In the evening of your one day in Portsmouth, you could do a pub crawl. Portsmouth is loaded with great breweries.
You can check out Portsmouth Brewery, Loaded Question, Liar's bench Beer, and the Great Rhythm Brewing Co. They all of flights of beer, so you can sample the different offerings.
Portsmouth Brewery helped establish the craft beer scene in town. Aside from a huge selection of beers, it serves up no nonsense comfort food.
12. Live Music & Performances
Alternatively, in the evening, you can take in some live music.
The Music Hall is a Victorian era concert hall that hosts musicians, comedians, and plays. Art Space has a 500 seat theater and an art gallery to boot.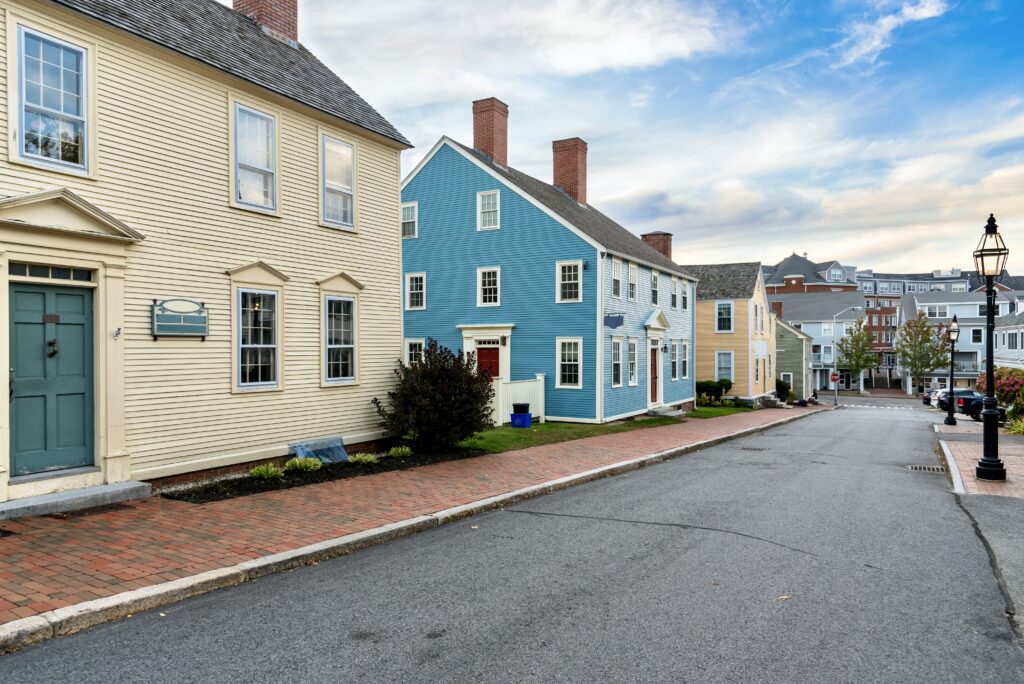 Then, there's Button Factory Stage. The theater features local musicians and has a Thursday night jazz evening.
The Seacoast Repertory Theatre is a regional theater putting on plays and musicals.
13. Boat Cruise
Want to get out on the water? You can also take a boat cruise in the harbor or head to the Isles of Shoals. The latter is a cluster of mini islands off the New Hampshire coast. (Who knew the state had islands?)
The islands are home to dramatic shorelines, a museum, lighthouse, and gardens.
As you cruise you can check out the waterfront, some historic forts, and some picturesque lighthouses. You'll also cruise by the Navy's oldest operating shipyard and the castle-like and rather menacing Portsmouth Naval Prison.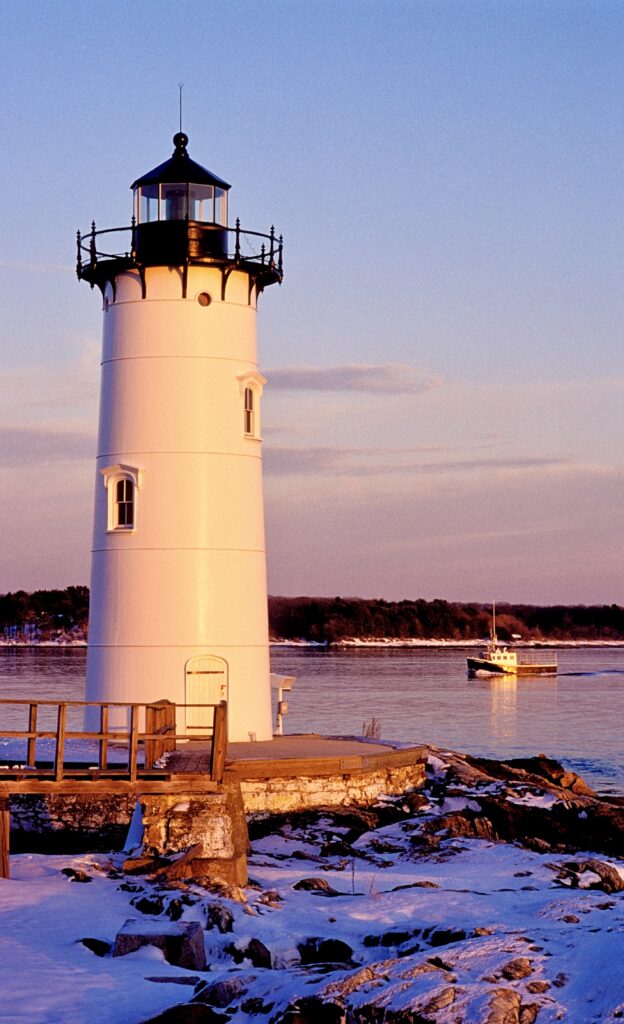 14. Hit The Beach
If you have extra time in Portsmouth, you can hit the beach. There are several that are just a short drive from the city.
You should check the tidal reports to make sure the tide is headed out. That way, you will be sure to have some sand to spread out on.
Most people head to the honky tonk Hampton Beach. If you want a lively destination with a boardwalk, head here.
But I think the best beach on the New Hampshire seacoast is in the picturesque town of Rye. There are two public beaches — Wallis Sands State Beach and Jenness State Beach.
Ogunquit Beach in Maine is also just 30 minutes away and boasts miles of sandy beach.
15. Holiday Season Fun
Heading to Portsmouth during the holiday season? In 2017, Travel & Leisure called Portsmouth the "Christmas Capital of North America." It's a wonderful New England Christmas destination.
"Vintage Christmas" is a month long celebration kicking off December 1. A trolley does a loop of the downtown and a candlelight stroll is held on weekends.
The cute tug boats on Ceres Street Pier are all lit up too.
Tips For Spending One Day In Portsmouth
Here are some must know tips for spending a day in Portsmouth.
1. How To Get To Portsmouth
Portsmouth is located on a sliver of New Hampshire's coastline. It just a hop and a skip from Maine. (As I mentioned above, you can even walk right across the bridge into Maine.)
Portsmouth can easily be reached by car from any direction. If you want to fly, the nearest airport is Pease Airport. From there, a bus service can take you downtown.
Portsmouth is also only 45 miles from Manchester Airport.
If you are driving from Boston, Portsmouth is about an hour long drive. There are also buses that take 1:20 from South Station Bus Terminal.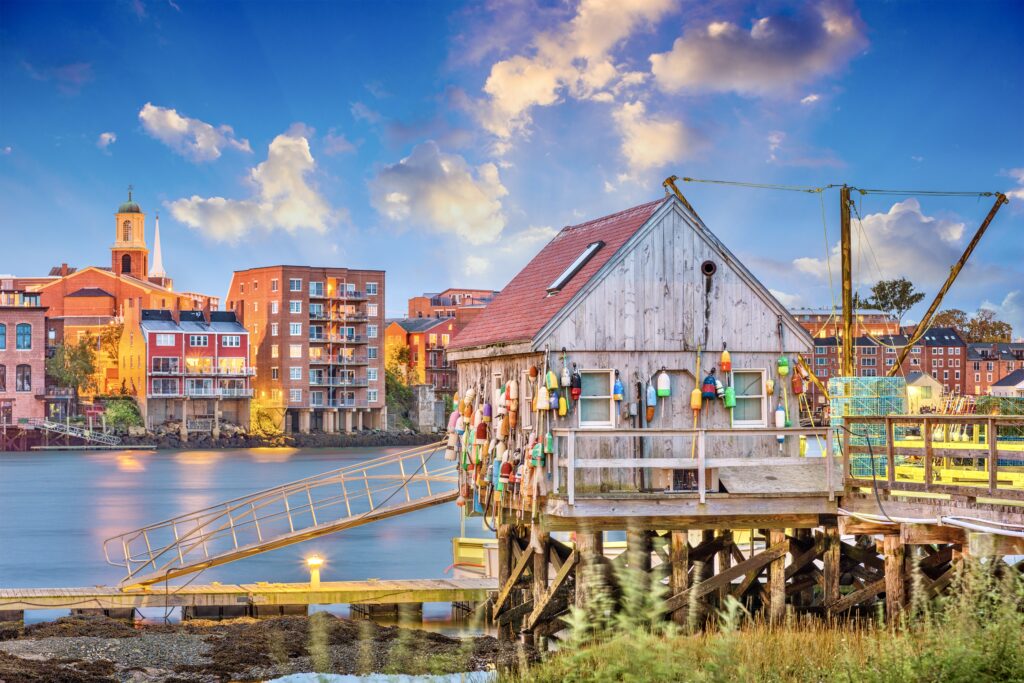 When you arrive in Portsmouth, you can see if there is free parking available on Parrot Avenue or Middle Street. There are also plenty of paid parking lots. The Hanover Street garage is the most central.
2. How To Get Around Portsmouth
Portsmouth is a small walkable city. You can get around by walking, the local trolley, or bus. You can pick up the trolley or bus in Market Square.
You can also rent a bike or scooter to zip around. You can also book a 2 hour guided bike tour.
To get the lay of the land, you can pop into a convenience store and pick up at free map. It will have all the popular locations street names, and attractions. you can also print out this online map in advance.
3. Where To Stay In Portsmouth
Ale House Inn is on Bow Street in the Market Square district. It has brick clad rooms with an airy loft-like feel. It's close to all the attractions.
Hotel Portsmouth is on Court Street and also very central. It's a boutique hotel housed in a Victorian mansion.
Hotel Thaxter is another boutique hotel with cozy well-decorated rooms and an Art Deco vibe.
For a real splurge, check out the Sailmaker's House. It's a historic building smack in the middle of downtown Portsmouth around the corner form the Strawberry Banke museum. The rooms are stylish, some with antiques.
If you're a rewards member, you should check out the AC Hotel By Marriott or the Hilton Garden Inn.
4. Where To Eat In Portsmouth
There are more than 75 restaurants in Portsmouth, so you'll have no trouble feasting on some delicious food.
For breakfast, you might consider the White Heron on Islington Street. It's a happy building painted blue. It serves up coffee, tea, pastries, and breakfast sandwiches. There are plenty of fresh juice places in town too.
The Friendly Toast is another iconic an all day brunch spot. It has a funky-retro diner decor and the menu features has classic brunch items like avocado toast, omelets, waffles, breakfast burritos.
If you're dying to tuck into a lobster roll for lunch, hit up The Beach Plum. You can get a 6 or 8 ounce roll and they are flat out delicious.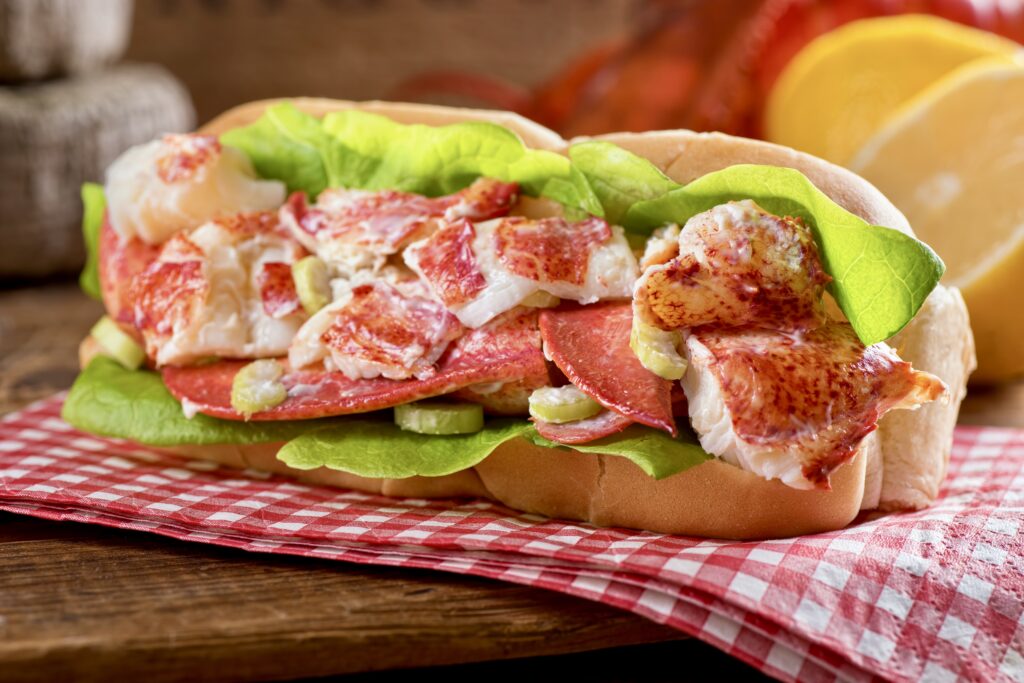 Black Trumpet is a James Beard award-winning restaurant on Ceres Street. It has an ever-changing seasonal menu and an extensive wine list. There is both a lively bar and a more intimate dining room downstairs.
Cava is in the cozy Commercial Street alley. Housed in a 19 the century ship chandlery, it offers up Spanish tapas with both indoor and outdoor seating. The patio is a great place to sip Cava (Spanish champagne) and nibble on a charcuterie plate.
Row 34 is a buzzing restaurant near The decks. It's has a hip industrial decor. You could stay there all night drinking cocktails and eating oysters or fresh fish.
Green Elephants is a Asian-inspired bistro for vegetarians and vegans. The menu features noodle dishes, soups, and stir frys.
5. When To Visit Portsmouth
Summer is definitely the best time to visit Portland. You'll have sunny days, festivals, and can go out on the harbor or hit a nearby beach.
There's also a Market Square Festival that takes place in June.
Fall is also a great time to visit. The fall colors are out and there's a Halloween parade in October that will delight the kids. You could luck out and get a sunny day and milds temperatures.
Spring can be iffy. You could easily get rained on. I probably wouldn't visit in winter. It's just too dang cold and windy.
6. What To Wear In Portsmouth
Because Portsmouth is on the coast, it can be very breezy. Plus, the weather can change, just like that, from day to night.
It's best to bring layers and wear comfortable walking shoes. I wouldn't wear heels because the sidewalks in town are brick or stone and often uneven.
I hope you've enjoyed my guide to the best things to do in Portsmouth in one day. You may enjoy these other New England travel guides:
If you'd liked to day trip to Portsmouth, pin it for later.