"In the future, everyone will be world-famous for 15 minutes." — Andy Warhol, effectively predicting the rise of social media influencers
Here's my complete guide to visiting the Andy Warhol Museum in Pittsburgh Pennsylvania. I give you an overview of the museum and tell you what to see inside. The Warhol Museum is one of Pittsburgh's top attractions.
The single artist museum celebrates Pittsburgh's hippest native. The world famous Pop artist is even buried in Pittsburgh, right near my house in a Pittsburgh suburb. I visited on a pilgrimage.
As I stood by his grave, I pondered Warhol's legacy. I'd just visited his eponymous museum in Pittsburgh.
It's the only Warhol museum in the United States. It's a veritable treasure trove of Warhol art and archives, the largest in the world.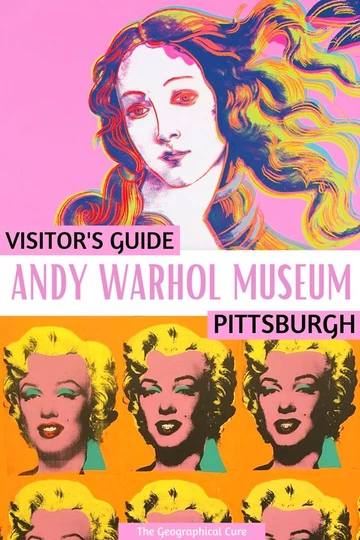 Warhol was a true iconoclast and performance artist, about that everyone can agree. As the Prince of Pop, he was a hugely significant artist of the second half of the 20th century.
Warhol challenged traditional norms of what constituted art. He was unashamedly obsessed with beauty and fame — how they were linked, and how to capture the duo in a shocking way.
Warhol cannily merged superficial commerce and fine art. He popularized robotic, mass produced images.
With his trademark platinum fright wigs and Rayban sunglasses, he adopted a mythic persona. In a whispery voice, Warhol claimed to be a "deeply superficial person."
He was largely mute, while doling out maxims right and left. Warhol made his fortune hawking luxury brands, but embraced plebeian objects to carve out a niche as a "pure" artist.
Andy Warhol, the Rise of a Pop Art Philosopher
One thing a visit to the Warhol Museum makes clear is that Warhol was not just a monochromatic reproduction or affectless cartoon figure. He was a man of roiling complexity.
Contradictions were his life's elixir. Warhol was human: complex, brilliant, broken, self-conscious, conceited, sweet, awkward, strange, graceful, vulnerable.
Let's take a look at his life, which is chronicled in museum exhibits.
1. Warhol's Childhood and Student Years
Warhol was born to Slovakian immigrants in 1928, during the Great Depression. He grew up in a slum-like neighborhood of Pittsburgh.
His father died when Warhol was only 14. Food was scarce and disease was frequent.
Warhol was sickly, possibly dyslexic, and suffered from a central nervous system disorder that caused hair loss later in life. He was likely on the spectrum. He claimed to have "13 nervous breakdowns before 13."
But adversity didn't hold Warhol back, though it significantly affected his oeuvre and made him pine for fame and success. He was an unusual and talented child.
Warhol entered the Carnegie Institute of Technology (now Carnegie Mellon) at 17. He majored in pictorial design.
Warhol struggled at first. But, over time, he became an admired and controversial student. He had an ethereal theatricality, like "an angel in the sky," according to one student.
Warhol graduated in 1949 and moved to New York City. In the 1950s, he became a successful commercial artist.
2. Warhol's Early Life in New York
Learning the power of advertising, Warhol made money illustrating everything, especially shoes. He worked for magazines, art directors, fashion brands, and magazines.
Warhol invented the blotted line technique, which is actually quite beautiful and distinct from his later and much colder pop art. His images appeared in the New York Times.
But Warhol had greater ambitions. He wanted to be a superstar, like Abstract Expressionist Jackson Pollack, who appeared in Time Magazine in 1949. Despite being labeled a "loser," a "groupie," and a "sphinx without a secret," Warhol persisted, with the voracious single mindedness of a starving animal.
Warhol tried to befriend Jasper Johns and Robert Rauschenberg. But to no avail. The serious and scowling post-Abstract Expressionists scorned him as a shallow philistine and kept their distance. But Abstract Expressionism, a period of art history I adore, had seen its day.
3. The Glittering Spray of Promotional Culture
Warhol filled the gap and created his own legend. He had an uncanny ability to nose out trends.
In 1962, Warhol triumphed over his naysayers and disbelievers. He got his big break — a one man exhibition of his Campell's Soup Cans at the small Fergus Gallery in Los Angeles.
The 32 paintings showed the 32 different flavors of Campbell's soup. To easily reproduce his repeating images, Warhol pioneered the technique of photo silk screening. Today, the complete set can be seen at the Museum of Modern Art in NYC.
Consistent with his notion that traditional painting was "dead," Warhol eliminated all brushwork. The banal soup can images were flat and recognizable, not painterly.
They undermined the previously unassailable notion that art should be unique. Warhol claimed that "the more equal something is, the more American it is."
In fact, Warhol proclaimed soup was the "quintessential American product" — cheap, readily available, and easy to cook. Warhol said he sipped soup daily. But like so much else, this was just a pose. In reality, he had highbrow food tastes.
In 1964, a New York show followed. After an exhibition of his Brillo Soap Pads Box, Warhol, like Pollack, was featured in Time Magazine. He had secured his sought after fame.
Some weren't impressed by his efforts. Critics claimed Warhol merely "out-bourgeoised the bourgeois." Abstract Expressionist Willem de Kooning announced that Warhol was a "killer" of art and beauty.
Some claimed Warhol was just a printmaker or folk art copycat, living off the backs of Jasper Johns, Roy Lichtenstein, and Claes Oldenburg. Some needed a new punching bag after the flashy Salvador Dali left NYC.
4. The Factory: a Court of Semi-Lunatics
In 1964, Warhol moved into what was dubbed the "Silver Factory" in midtown Manhattan. Warhol's studio was essentially a creative playpen, decorated in aluminum foil and silver spray paint.
There, he presided, Wizard of Oz style, over a disaffected coterie of pseudo followers — drug addicts, outcasts, bored curiosity seekers, disenfranchised poor rich kids, and anti-establishment types.
Always self-absorbed, Warhol enjoyed his narcissistic fame in his crazy toy theater. Nicknamed "Drella" (a fitting mash up of Dracula and Cinderella), he adopted a dandy-like deadpan visage, mostly as a smoke screen and visual aid. The real man inside was different than his inscrutable mute exterior.
Warhol quickly announced his "retirement" from painting and furiously made movies instead. He made 600 reality TV-like film portraits, featuring intimate scenes from daily life and psychosexual dramas.
The Factory became an artist's version of a Hollywood studio. Except the the films were the opposite of Hollywood, abjuring any narrative sequence with lengthy uncut sequences.
Warhol's most famous movies were with his smart-dumb twin and wayward princess, Edie Sedgwick. She was made for Warhol. In 1965, Sedgwick was a legendary NYC "it girl," renowned doe-eyed delicate beauty, and leading lady in 10 Warhol movies.
She was a variation of Marilyn Monroe, radiant but drugged-up and damaged. Like Monroe, she died young, possibly committing suicide from barbituates at 28.
Though he had a sort of romance with Sedgwick, Warhol was a gay man. He had several partners throughout his life, despite repeatedly claiming to be a virgin. He lived with Jed Johnson, later a leading NYC decorator, for 12 years.
In 1968, a fringe Factory member with schizophrenia shot Warhol and nearly killed him. It only increased his fame. Warhol recovered to live another 20 years.
Eventually, over time, the bohemian allure of the Factory ebbed. Even Warhol, who was addicted to amphetamines to enable him to stay trim and work into the wee hours, gave up drugs.
5. Warhol's Return to Portraiture: I Am Flashed Therefore I Am
In the 1970s, Warhol returned to portraiture in earnest. As a social observer hankering for visibility himself, portraits were Warhol's natural metier and they constitute his biggest surviving body of work.
He received commissions from wealthy socialites, musicians, and film stars. Some called Warhol the "court painter of the 1970s."
Warhol created up to 50 portraits per year, earning approximately $2 million, some tender and some formulaic. Art critic Robert Hughes noted that a Warhol portrait "zipped a corpse into a Halston, painted its eyelids and propped it in the back of a limo, where it moves but cannot speak."
In 1987, Warhol underwent gall bladder surgery. He was seriously ill at the time. Four days later, he died of complications.
Warhol was buried next to his parents at St. John the Baptist Byzantine Catholic Cemetery in Bethel Park, a suburb of Pittsburgh. In his grave, there's an I. Millers shoe advertisement and a bottle of Warhol's favorite Estee Lauder perfume.
Overview of the Andy Warhol Museum in Pittsburgh
Opened in 1994, the Andy Warhol Museum is a chic urban venue. It's an immersive and well curated museum.
If you're a Warholic, you may think you've fallen into a fancified version of the factory. I've been three times now (I live in Pittsburgh) and really enjoyed it each time, despite not being a devotee of Pop Art.
The museum has 7 floors in chronological order. Four of them showcase a decade of Warhol art per floor. You start from the top and work your way down.
You'll see seminal works from the 1940s to Warhol's death in 1987, with explanations of Warhol's creative process. The museum also has a permanent room on the 4th floor for viewing Warhol films.
There's gallery after gallery of paintings, sculptures, photographs, drawings, and Warhol's personal knickknacks. Some of the drawings are by Warhol's talented mother, Julia.
The Warhol archives document his life with scrapbooks, newspaper articles, photographs, and Warhol's time capsules (with 300,000 of Warhol's possesions).
My favorite part of the museum is the floor dedicated to Warhol's pre-factory formative years, when he became an award winning illustrator. You'll find rare drawings, photographs, and vintage advertisements.
They reveal the man behind the soup cans, one who was a gifted draftsman with a whimsical style that understood branding.
And, if you want your own Warhol wig or an inflatable soup can, they're for sale in the well stocked museum shop.
I've posted some of my photos from the Andy Warhol Museum above. But here are some other intriguing works of art from the Warhol Museum, which I describe below to give you a sense of this extraordinary single artist museum.
What To See At the Andy Warhol Museum
Here are the masterpieces you can't miss at the Warhol Museum:
1. The Cow Wallpaper
The "cow on an acid trip" wallpaper greets you upon entering the museum. There's something serene, a sweet pedantry, about the repeating pink cow images — despite the vulgar neon colors.
Pop art dealer Ivan Karp suggested the idea to Warhol. He said: "Why don't you paint some cows, they're so wonderfully pastoral and such a durable image in the history of the arts."
Warhol's cows first appeared as wallpaper for an exhibition at the Leo Castelli Gallery. Different color schemes were published between 1966-76.
2. The Silver Clouds Installation
This is a fun room on the 4th floor. In it, floating metallic pillow-balloons hover in space. It allows viewers to become physically engaged in the installation. They're filled with a proprietary mixture of regular air and pure helium.
The goal is to provide enough lift for the clouds to float. But not so much that they stick to the ceiling.
Every Friday, a new batch is inflated. You can touch and play as much as you want.
3. Marilyn Monroe Silkscreens
Marilyn Monroe was the perfect subject for Warhol, a man obsessed with both celebrity and death. Monroe was a talented but misunderstood starlet, whose star burned brightly but was the victim of her own success.
Immediately after her death in 1962, Warhol created devotional day glow silkscreens of her face for months on end. The silkscreens make clear that Monroe herself had become an actual object.
Her face was no different from a soup can. What's unclear, however, was whether Warhol was celebrating America's obsession with stardom or satirizing it, whether he was expressing horror at Monroe's suicide or depicting compassion fatigue.
I'd like to think there was a subversive element or some cynicism at work.
4. The Flower Silkscreens
This particular silkscreen series has sentimental value for me. A Flowers poster adorned the wall of my college dorm room.
The Flowers images appealed to me because, as a nature motif, they're a departure from Warhol's usual mass culture commercial themes.
But Flowers hasn't aged well to my mind. The series reeks of the 1960s. That doesn't mean they aren't obscenely popular today on Instagram.
The Flower series was first exhibited in the Leo Castello Gallery in New York in 1964. In them, blocks of vibrant color create four (barely identifiable) flowers.
They're playful and inviting without being overbearing. There's a fine tension between natural life and mechanical art.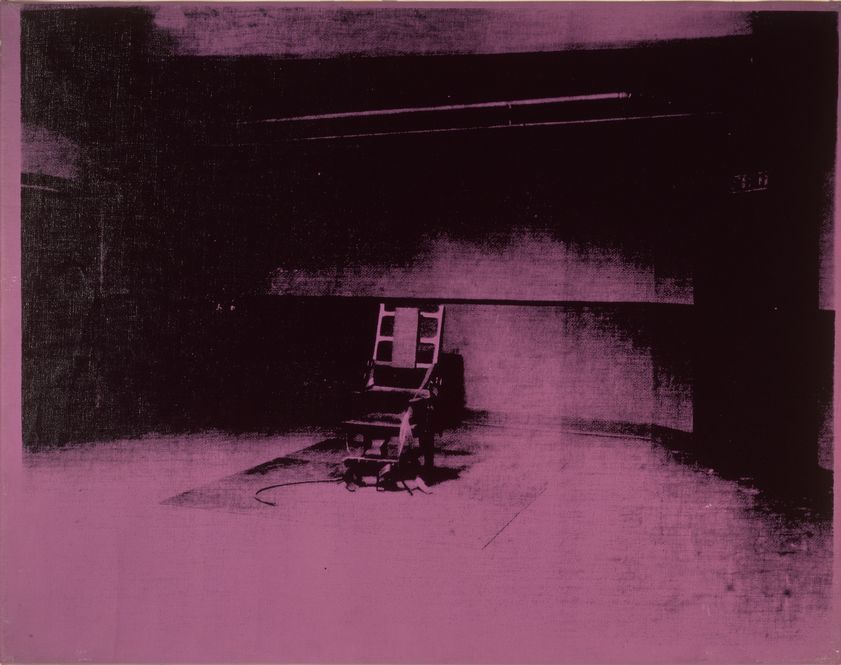 5. The Electric Chair Series
Warhol's Electric Chair series is eerie, with a blurry unoccupied electric chair in an empty room. The series is based on a 1953 press photograph of Sing Sing Prison in New York, where the Rosenberg spies were executed. A sign on the door enjoins SILENCE in the chamber of death.
Electric Chair is part of Warhol's Death and Disaster series, begun in 1962. Warhol was fascinated with death. Despite being printed in yellow, pink, blue and orange, the image is more sober than Warhol's other work.
He was likely commenting on the media's gratuitous repetition of grisly and tragic images. Did anyone care if these people were dead?
A green version of Electric Chair sold for $11.6 million in 2017. Another version sold for over $8 million in May 2019.
6. The Birth of Venus Digital Art
In 1985, Warhol was given an Amiga computer. He made digital drawings of soup cans, flowers, and — most famously — Botticelli's 15th century masterpiece, the Birth of Venus.
READ: Guide To Botticelli's Famous Paintings
When the Amiga manufacturer went bankrupt in 1994, Warhol's work was frozen on obsolete hard drives. In 2014, the lost drawings were recovered and extracted with new technology.
You can view the images on an interactive model at the museum. The Venus is by far the prettiest, I think.
Warhol leaves out Venus' body and clam shell to focus on her face. It's rendered in his signature pop colors and bears a resemblance to his Marilyn works.
7. Keith Haring Elephant Sculpture in the Basquiat Room
Warhol worked with emerging artist Keith Haring in the 1980s before his death. This Haring elephant sculpture is a paper mâché creation covered in Haring's signature black falling man theme.
The sculpture may allude to humans dominating nature to their detriment. Its tri-color scheme could've been a purely aesthetic choice. However, the color white frequently represents innocence, while the red horns and platform may indicate bloodshed or violence.
8. The Warhol Films
You can also plop down and watch Warhol's black and white experimental films playing simultaneously — if you're not too sleepy. I confess, I didn't last too long.
To me, they seemed a little boring and alienating.
The films show Warhol's world and the people that inhabited it. The film are multi-hour affairs and capture mundane subjects and tasks. In his 1963 film, Sleep, Warhol films his sleeping boyfriend, poet John Giorno, for over 5 hours.
Warhol's most famous film was the 1966 Chelsea Girls. Before this movie, Warhol's films were criticized as camp, stylized, or a put-on. Or, simply dull in their length and subject matter.
Chelsea Girls is a double screen epic, 3.5 hours long, filmed in two rooms at the Chelsea Hotel. It provides a glimpse into the underbelly of NYC — a world of sex, drugs, and danger. Warhol's stars talk, lie in bed, cut their hair, and inject drugs.
Though initially mocked, Warhol's film output has since been reassessed. His films are considered a precursor to reality TV shows like Keeping Up With The Kardashians. Warhol himself is viewed as a a forefather of independent film.
9. The Skull Paintings
In 1975, Warhol purchased a human skull in Paris. He loved the object, claiming "It's like the classic still life; only there won't be anything else, there will just be this big skull—and it's everybody's portrait in the world."
Warhol even made self portraits with the skull.
Unlike his soup cans, the skull was indeed a more traditional, albeit sinister, portrait subject. Like his Electric Chairs, he repeated the skull image, again and again, perhaps causing its deathly association to be replaced by ambiguity.
10. TimeCapsules
Did you know Andy created a series of Time Capsules? Warhol obsessively documented everything around him.
In 1974, he started collecting mementos from his daily life — letters, newspaper clippings, toys, photos, food. He placed it all in cardboard boxes. The contents of those boxes provide a unique glimpse into Andy's mind and times.
He kept making them until his death in 1987. He created 612 in all.
Conclusion
Warhol or Pop Art might not be everyone's taste. Quite distastefully to many including me, Warhol was galvanized by wealth, fame, and glamor.
He embraced subjects previously considered low and debased. With his credo that "anything can be art," Warhol tapped into America's toxic love of consumerism and celebrity worship.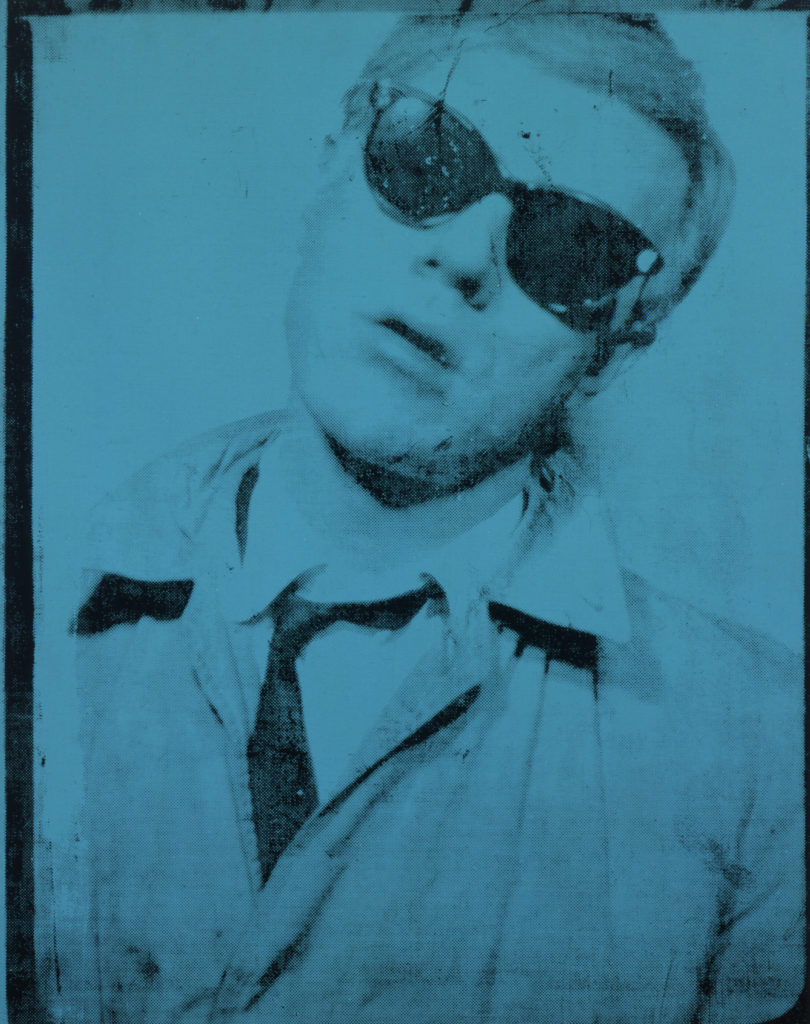 A savvy Warhol played dumb and praised banality. With piercing insight into mass media, he became his own PR outfit and turned industrial pop art into high art. His work influenced artists from Damien Hirst to Jeff Koons to Banksy.
In the final analysis, Warhol was a tireless innovator and manipulator, not just an artistic lightweight. You have to admire his chutzpah. Extremely prolific, Warhol left a full time capsule of art, a newsreel of life in his era.
Warhol understood the motifs of his generation and succeeded in making his own art cool. Whether it was objectively good or not didn't really matter.
He was an idea man. Warhol lived and died by one his own glib dictums: "Always leave them wanting less."
Practical Information for Visiting the Andy Warhol Museum in Pittsburgh
Address: 117 Sandusky Street, Pittsburgh, PA 15212, across the Andy Warhol Bridge from downtown Pittsburgh
Hours: Tuesday through Sunday 10:00 am to 5:00 pm, Friday open until 10:00 pm
Admission: adults $25, children $13
Museum parking lot: $10
Gravesite: open daily dawn to dusk
Pro tip: Still photography is permitted, but no selfie sticks, tripods, or video cameras. Free gallery talks with museum educators occur daily at 11:00 am and 3:00 pm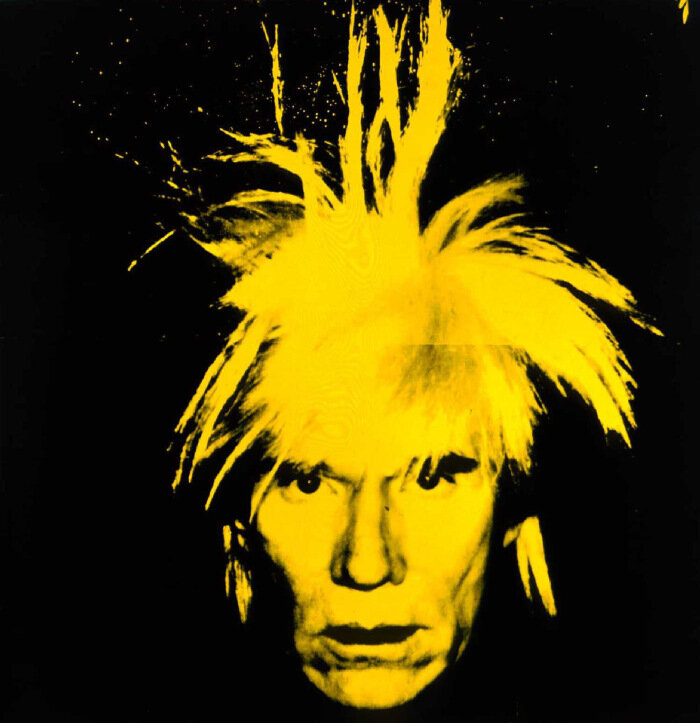 I hope you've enjoyed my guide to the pittsburgh's Andy Warhol Museum. You may enjoy these other United States travel guides and resources:
• 25 most beautiful towns in New England
• 45 amazing destinations in the United States
• 2 day itinerary for Philadelphia
• 10 day itinerary for New Hampshire
• 10 day itinerary for coastal Maine
• 7-10 day itinerary for Vermont
• Fall foliage road trip in New England
If you'd like to visit the Andy Warhol Museum, pin it for later.