Planning a trip to Paris and trying to decided what museums to put on your itinerary?
Let me recommend the Picasso Museum, known as the Musée National Picasso-Paris. It's a fantastic single artist museum and a must see site in Paris for art lovers.
The Musée Picasso holds one of Paris' most treasured art collections, shown off in an elegant private mansion in the Marais.
It's the largest public Picasso collection in the world. It contains art works depicting his many muses, giving insight into his life.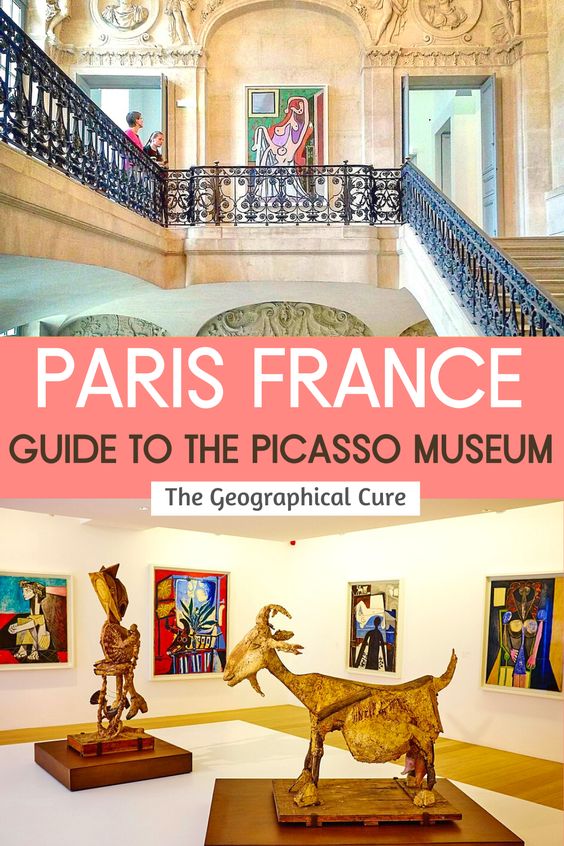 Visiting the quietly prestigious museum took me back to my youthful days. And if there were a nugget of wisdom I could give my younger self, it would be don't fall for artistic men like Pablo Picasso.
Artists tend to be volatile, delusional, and self-absorbed, sometimes vacillating willy nilly between overweening arrogance and abject self doubt.
They often torment the women they love, some intentionally and some unwittingly. Their art is always the top priority.
I subjected myself to this hazard in college and became entangled with a charismatic young man who fancied himself a novelist in training. Naturally, it didn't end well. Heartbroken, I cried so many tears I thought I'd rust.
Later in life, I auto-corrected and ended up with a more faithful type of man: a lawyer, like me. I suppose lawyers may have other bad habits — workaholism, a tendency to treat their spouses like opposing counsel, and, well, perhaps a more tedious kind of temperament. No one is perfect, of course.
Nonetheless, my fascination with artists persisted and I have spent many hours at museums or reading artist biographies. It's easy to slide into old habits, isn't it?
Aside from the great art they produce, artists also come complete with compelling and tragic life story lines. They provide great escapism, something I'm quite attached to.
Recently while in Paris, I once again bought a skip the line ticket to the Musée Picasso to see the art of one of the all-time great tormentors of women and would be muses: Pablo Picasso.
The Musée Picasso is quite lovely. The museum is housed in the gorgeous 17th century Baroque Hotel Sale. It's in one of my favorite Parisian neighborhoods, the Marais.
What I love most about Paris' Picasso museum is that it houses all the art that Picasso couldn't part with. It's a personal collection that Picasso created, curated, lived with, and kept nearby his entire life.
READ: 3 Day Itinerary for Paris
The museum represents all the artistic periods of his life, all the women he loved, and reveals his extraordinary range and talent.
The revelatory museum was born from an "acceptance in lieu" settlement scheme, whereby Picasso's heirs donated 5,000 works of art to France avoid paying taxes. I'm glad they did because the result is a stunning single artist museum.
Picasso And His Relationships
But, let's be clear, the arrogant Pablo Picasso wasn't a good guy. Though a gifted artist, Picasso was an unscrupulous lothario and chronic womanizer.
Picasso was a one man female wrecking ball who once said "love is the greatest refreshment" and never left the concession stand.
READ: All the Picasso Museums in Europe
Picasso had a series of long relationships with women, punctuated with affairs. He often traded one woman for another when they no longer inspired him. Picasso once remarked, "To my misfortune, and maybe my delight, I place things according to my love affairs."
As you stroll through the Picasso Museum, which is organized chronologically, you can see the progression of his artistic styles and the succession of his long-suffering female casualties.
His art and his loves were always intertwined. His loves inevitably ended up with the short straw.
Picasso's granddaughter Marino claimed that Picasso: "submitted [his women] to his animal sexuality, tamed them, bewitched them, ingested them, and crushed them onto his canvas.
After he had spent many nights extracting their essence, once they were bled dry, he would dispose of them."
Tickets & Tours For The Picasso Museum
The Picasso Museum is an incredibly popular museum in Paris. To see it and avoid lines, you need to book a skip the line ticket.
You can also book a 2 hour guided small group tour or book a 2 hour skip the line private tour of the museum.
Guide To The Picasso Museum: What To See
Renovated for 5 years beginning in 2009, Paris' Picasso Museum is a sublime teaching collection. It's unique in housing works representing all Picasso's different stylistic periods and all his varied muses.
You can get inside Picasso's mind and see his restless imagination and boundless energy.
The Picasso Museum has works from Picasso's early and late phases, in major and minor mode. There are more than 400+ Picasso pieces on display and a beautiful collection of his own pieces by artists he loved.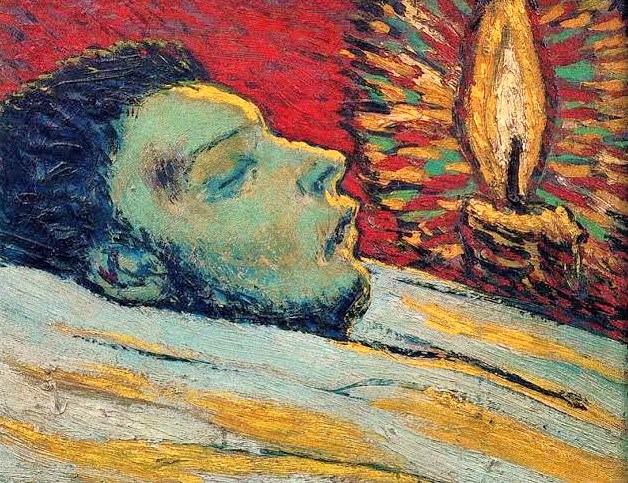 Here are the masterpieces you can't miss at the Picasso Museum, that reflect the different periods of his art.
1. The Blue Period
This period is characterized by Picasso's use of the color blue and by his own depression caused by the death of his close friend, Carlos Casagemas. Picasso said, "When I realized Casagemas was dead, I started to paint in blue."
The Picasso Museum has three brilliant paintings (shown below) from that oeuvre: Picasso's Self Portrait (which marked the beginning of the Blue Period), La Celestine, and the haunting Death of Casagemas.
They are mesmerizing pieces, so allot time to be mesmerized.
2. The Rose Period and Cubism: Fernande Olivier
Picasso's first love was Fernande Oliver, an artists' model who looked like she had stepped out of a Toulouse-Lautrec painting. They met outside the dilapidated Bateau Lavoire in Montmartre when Picasso was a young artist living in dire poverty.
READ: Guide to Albi's Toulouse-Lautrec Museum
Fernande is typically associated with his Rose Period, where Picasso traded his bleak blue palette for pinks and oranges.
She's also linked with Cubism. Picasso's bust of Fernande, called Head of a Woman, is considered one of the first Cubist sculptures.
During their relationship, Picasso also produced one of his African-inspired masterpieces, Les Demoiselles d'Avignon.
The painting is often credited with launching the modern art moment. Picasso later admitted that one of the Desmoiselles was Fernande. Fernande, in turn, claimed they were all variations of her.
Unfortunately, as a young passionate artist, Picasso was not the ideal mate. He would often lock Fernande in his studio in a fit of jealous rage.
Picasso forbade her from modeling for other artists. But his fervor didn't extend to fidelity. Predictably, the tempestuous pair parted in 1912 — amid angst, ill will, and infidelity.
Fernande was left destitute and forced to pen tell-all memoirs to survive. See what I was telling you? It's no picnic being with a moody narcissistic artist. It doesn't end well.
3. Classicism: Olga Khokhlova
Picasso's next venture into romantic bliss was with the Russian ballerina Olga Khokhlova. The elegant aristocrat disliked his more abstract work. In response, Picasso began to paint in a more traditional form, known as his Classicism Period.
Olga was the first woman to get Picasso to say "I do" in 1917. He was attracted to her social ranking and high society lifestyle. For a time, Picasso painted scenes of motherhood and domesticity. But "I do," like his previous declarations of love, meant little.
Several years later, tiring of his bourgeois life and bourgeois wife, Picasso began a clandestine affair with the teenage Marie-Therese Walter.
He successfully kept the affair secret for years, painting an imprisoned half-man half-bull Minotaur, as an expression of his frustrating marriage.
Picasso and Olga parted, on poor terms naturally, when she discovered his double life with Marie-Therese. Plus, Marie-Therese was pregnant.
Picasso refused to divorce Olga; they separated. He didn't want to divide his vast wealth and art works with her.
Olga grew progressively more demented and fled to southern France. She was thereafter labeled Picasso's "mad wife." Olga was effectively written out of art history as a drab neurotic depressive who was a drag on the great artist.
By the end of their relationship, Picasso rendered Olga in distorted violent configurations, as in Grand Nu au Fauteil Rouge. He claimed that "a good painting ought to bristle with razor blades."
Razor blades? See what I mean?
Most artists manage to muck up their personal lives and eviscerate their muses. The instinct to create seems to coincide with the instinct to destroy. Buyer beware.
4. Surrealism: Marie-Therese Walter
Marie Therese Walter was Picasso's most colorful love affair. He encountered the buxom underage 17 year old on the street. He tried to woo her with a cliched "I am Picasso" line. That seems rather repellent, not sexy, to my mind.
But Marie-Therese was obviously young and impressionable, and hence may (like some of us) have had an attraction to artistic types.
Although she hadn't heard of Picasso, she nonetheless jumped into a long term secret affair and became his primary studio model. She helped him get his radical mojo back after his previous traditional images.
Marie-Therese embodies Picasso's dreamy Surrealism stage. His nude paintings of her, like Le Rêve, have commanded the greatest prices at auction.
The paintings have an erotic languid style with a fluent line, not previously found in Picasso's work.
Later, when the bloom was off the rose, Picasso ditched Marie-Therese and plucked another young woman. Marie-Therese tried in vain to re-capture his affection.
But, four years after Picasso's death, she hung herself. It just gets better and better with this relationship saboteur.
5. Surrealism & The War Years: Dora Maar
Compared to the submissive Marie-Therese, Picasso's next replacement, Dora Maar, was an intellectual giant. She met Picasso at the Parisian cafe Le Deux Magot on Paris' Left Bank.
Dora was already a well known Surrealist photographer, deeply involved in the Paris avant garde and an anti-fascist protestor.
Dora urged Picasso to take the commission that would become his most famous painting, Guernica. She documented the painting's creation process in photos. The work and the photos are on display at the Reina Sofia Museum in Madrid.
READ: Best Museums in Spain
The Surrealist-Expressionist portrait above is one of my favorite piece in Paris' Picasso Museum. Dora is represented majestically seated in an armchair, smiling and resting her head on a trademark red-fingered hand.
These colorful tortured deformations are the very hallmark of Picasso's art.
Here, Dora appears relatively cheerful. Later, she would come the subject of the Weeping Woman series (10 paintings and 25 drawings), as the relationship evolved from happy to hateful and as the war inflicted terrible suffering.
All the while throughout their affair, Picasso continued to carry on to some degree with Marie-Therese, with Dora's full knowledge and much to her chagrin. As Picasso intended, it was a daily torment to Dora, even though Marie-Therese was mostly relegated to the sidelines by that point.
When Picasso grew weary of the high-strung Dora, he turned his attention to Francoise Gilot. Dora was unceremoniously dumped, as per usual.
On cue, Dora psychically disintegrated. She had a mental breakdown, was hospitalized, and subjected to electric shock treatment. Her substitute for Picasso was God and Catholic mysticism.
Later, Dora said to Picasso: "as an artist you may be extraordinary, but morally speaking you are worthless." That about sums it up. Who can really argue with that assessment?
Decades later, Maar regained salvation and acclaim as an artist in her own right.
6. Family Time: Francoise Gilot
It's rather difficult to see why the even younger Francoise Gilot fell for Picasso. She was an outlier, 40 years younger than Picasso.
One likely explanation is that the men her age were at war. Picasso was in his dotage, but apparently still had the fiery flame of genius. It drew her, moth to a flame, into Picasso's orbit. After 3 years together, Francoise moved in with him.
She knew what she was getting into.
Picasso was blunt, saying that "women were machines of suffering" and that "for me, there are only two kind of women, goddesses and doormats."
Francoise apparently didn't care. In her biography, she wrote that Picasso was a "catastrophe" that she didn't want to avoid even if it damaged her.
Francoise bore Picasso two children, Claude and Paloma. His work veered into a more ethereal, family oriented style, as show in his beautifully evocative 1946 Portrait of Francoise above.
Fortunately, Francoise was not a doormat. She was fiercely headstrong and protective of her own art. After more Picasso affairs, Francoise left the difficult and adulterous artist in 1953. She was the only woman to leave Picasso in his lifetime.
Francoise said their life was too much of a "permanent earthquake" — quelle suprise! Picasso declared that "no one leaves a man like me"and that Francoise was "headed straight for the desert."
But Francoise went on to remarry and have a fulfilling career as an artist in her own right in New York. She also wrote a tell-all memoir, Life With Picasso. Acting as if a pope, Picasso "excommunicated" her.
Aha! A small victory for women. But Francoise still put up with ten years of Picasso's nonsense.
Even after their split, Picasso disinherited their children, interfered in Francoise's marriage to Luc Simon, and turned the Paris art world against her. Francoise fled to the United States to escape his toxic orbit.
Picasso had a mean side.
7. The Final Years: Jaqueline Roque
Jaqueline Roque was Picasso's final love interest. She outlasted Picasso's other paramours by being slavishly reverent to and obsessed with the senior citizen.
She referred to Picasso as "God" or "Monseigneur." As one art historian described, "She thought he was God and he thought he was God … The two of them were in love with him."
Jaqueline was 27 and Picasso was 70, widening the couple age gap even further. The theme continues, no?
Picasso was incredibly prolific during their 20 year union. Jaqueline created peace for an aging Picasso. His work took on a fun-loving, sometimes kitschy style, not always beloved by art critics.
Jaqueline became his most painted muse, posing every day and eclipsing even Dora in the sheer number of portraits. In 1963 alone, Picasso painted Jaqueline 169 times. Picasso typically portrayed her as an abstract figure, often as a sculptural sphinx-like odalisque.
Jaqueline was later branded a "scheming dragon," perhaps deservingly. She isolated Picasso from his family and fought Gilot's children over their rightful inheritance.
When Picasso died, and the object of her obsession was gone, Jaqueline turned to drink — like Picasso's son Paolo and grandson Pablito. A dour drunk widow, she committed suicide in 1986. Another one bites the dust.
In sum, Picasso wracked up a long string of damage, creating misery in the lives of all of his women. He drove two of them mad and caused two of them to off themselves.
There wasn't a woman Picasso couldn't troll. He had that dark brooding thing going for him, and women mostly fell for it.
"When I die," Picasso prophesied, "It will be a shipwreck, and as when a huge ship sinks, many people all around will be sucked down with it."
The Picasso Museum documents his life of torment and the women he tormented. Having seen and admired it, I was happy to have checked out early from my obsession with artists. Bad people may make good art. But they tend to live for their art, not for others.
Being married to a lawyer seems the much kinder and gentler path. My husband even made dinner tonight.
Practical Guide & Tips for Visiting the Picasso Museum in Paris:
Location: The Picasso museum is located in the heart of the historic Marais neighborhood in the 3rd arrondissement of Paris.
Address: Hôtel Salé 5, rue de Thorigny, Paris
Metro: St-Paul, Rambuteau, or Temple
Tel : +33 (0)1 42 71 25 21
Entry Price: adult € 14
Hours: Tuesday through Friday from 10:30 am to 6:00 pm, Saturday and Sunday from 9:30 am to 6:00 pm. Closed Mondays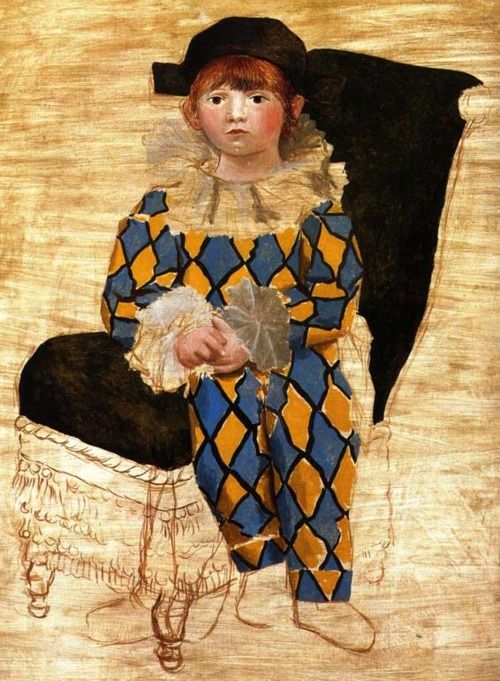 I hope you've enjoyed my guide to the Picasso Museum in Paris. You may enjoy these other Paris travel guides and resources:
If you'd like to visit the Musée Picasso in Paris, pin it for later.