Chic, cultured, and chock full of iconic landmarks and museums — that's the City of Light — Paris! This 2 days in Paris itinerary takes you to Paris' most iconic attractions in the most efficient way possible.
Paris is the most visited city in the world, and rightfully so. Its fame is attributed to its rich history, impressive historic monuments, and world-renowned museums.
Although your two days in Paris may not be the most restful, there is so much to see and do that you won't want to waste any time.
This itinerary will allow you to experience the classic sites and make the most of your time before moving on to other parts of France. I've been to Paris 7x now (and counting!), so I know my way around the city well.
Overview Of 2 Days In Paris Itinerary
Here's a quick glance at what you'll see with 2 days in Paris:
Île de la Cité
Notre Dame
Sainte-Chapelle
Conciergerie
Musee d'Orsay
Marais
Eiffel Tower or Food Tour
Louvre or Montmartre
Latin Quarter
Champs Elysses
Arc de Triomphe at twilight
Catacombs
As with all of my suggested itineraries, you should use this 2 day Paris itinerary as a guide. You can tailor it to suit your individual interests, needs, and pace of travel.
You will have to book tickets to star attractions in advance. But it will save you many hours of standing in line once you are in Paris. Links to book your tickets are included in this post.
I also suggest you check the opening times and days for each attraction, to make sure you don't show up and get disappointed.
2 Days In Paris Itinerary
Day 1 of 2 Days In Paris
What better way to start you day than on Île de la Cité, Paris' historic center. Victor Hugo once called this central island on the Seine "the very head, heart, and marrow of Paris."
Notre Dame
Your first stop is Notre Dame, the world's most famous cathedral. Its western facade is considered a "symphony of stone."
The cathedral is a survivor. It's still the symbol of Paris despite past neglect, pillaging, and the great fire of 2019. The cathedral is still closed for restoration, but is expected to re-open in 2024.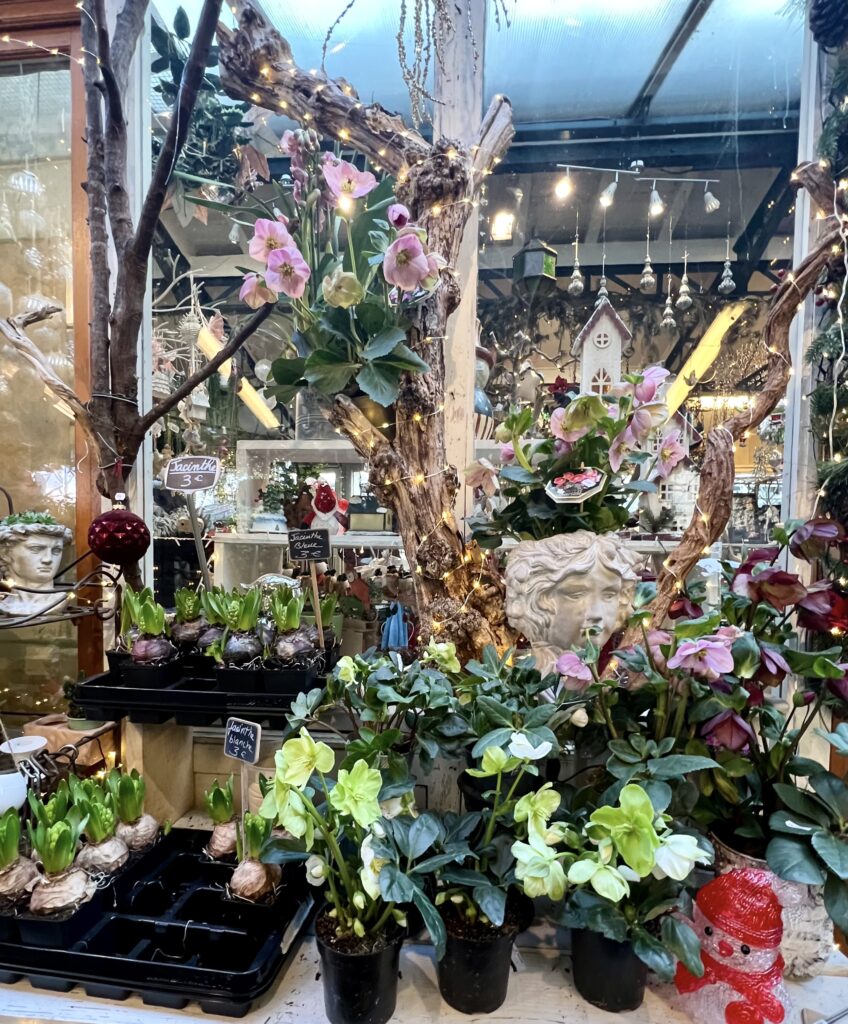 After admiring this Flamboyant Gothic wonder, take a stroll through Place Louis-Lepine where the colorful Marche aux Fleures, or Flower Market, is located.
The square is right next to two of Paris' superstar attractions, Saint-Chapelle and La Conciergerie. You can visit them both with a combined skip the line ticket that you should definitely pre-book in advance. At Saint-Chapelle, you will have a wait even in winter.
Sainte-Chapelle
Built by Louis IX, Sainte-Chapelle is a royal chapel that's considered a jewel of Gothic art. It was built to house the crown of thorns, which was placed on Jesus' head during the crucifixion.
The chapel is divided into two levels. So, don't forget to take the staircase up to the upper chapel!
The lower chapel is richly decorated in red and blue. The upper chapel will absolutely take your breath away.
15 dramatic stained glass windows depict 1,000 bible stories. (You may need binoculars to really "read" them.) Most of the windows date from the 13th century. When the light streams through them, it's visual brilliance.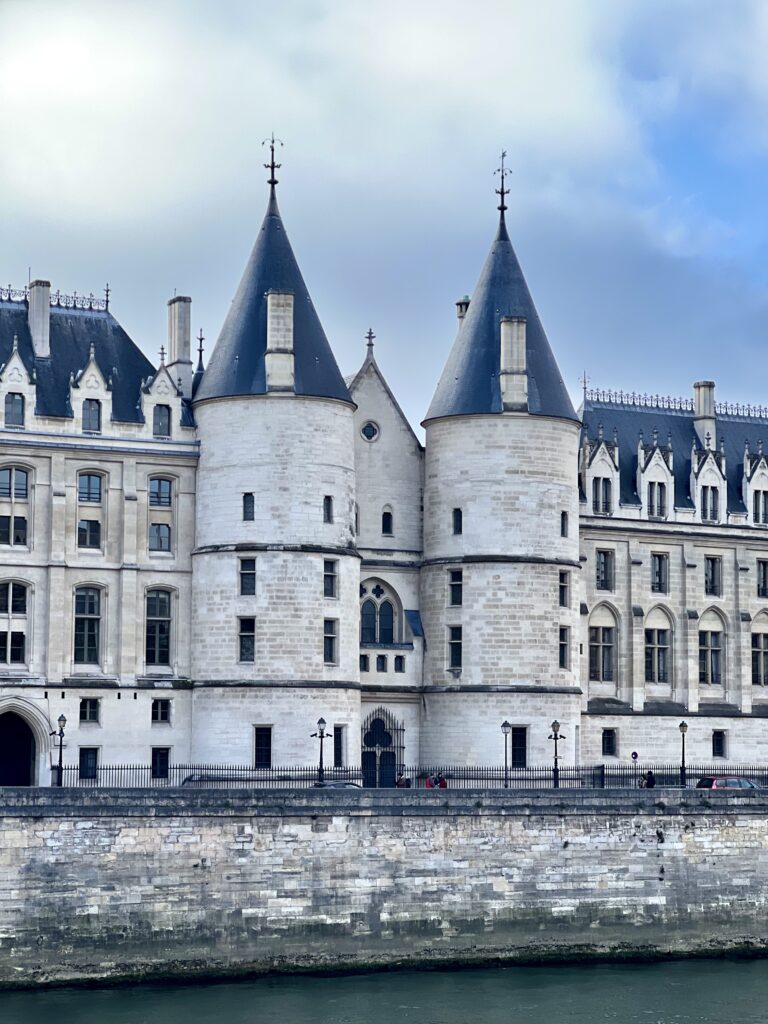 Conciergerie
The Conciergerie is a great attraction for history buffs. It's a beautiful medieval building with turreted towers built in the 12th century.
The Salle des Gens d'Armes is a UNESCO site. The Conciergerie is infamous for being a judicial tribunal during the French Revolution. People, including Marie Antoinette, were incarcerated there before heading to the guillotine on the Place de la Concorde.
When you're finished here, stroll to Place Dauphine, just ahead on the tip of the island. It's a beautiful square and a great place to break for lunch.
You may want to grab an espresso or lunch at the cutest coffee shop in Paris, Au Vieux Paris d'Arcole, before moving on.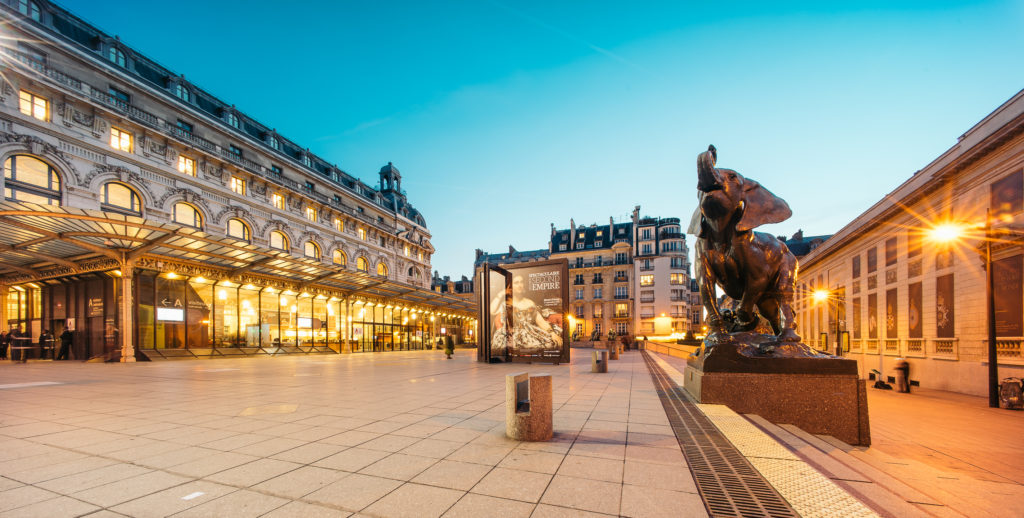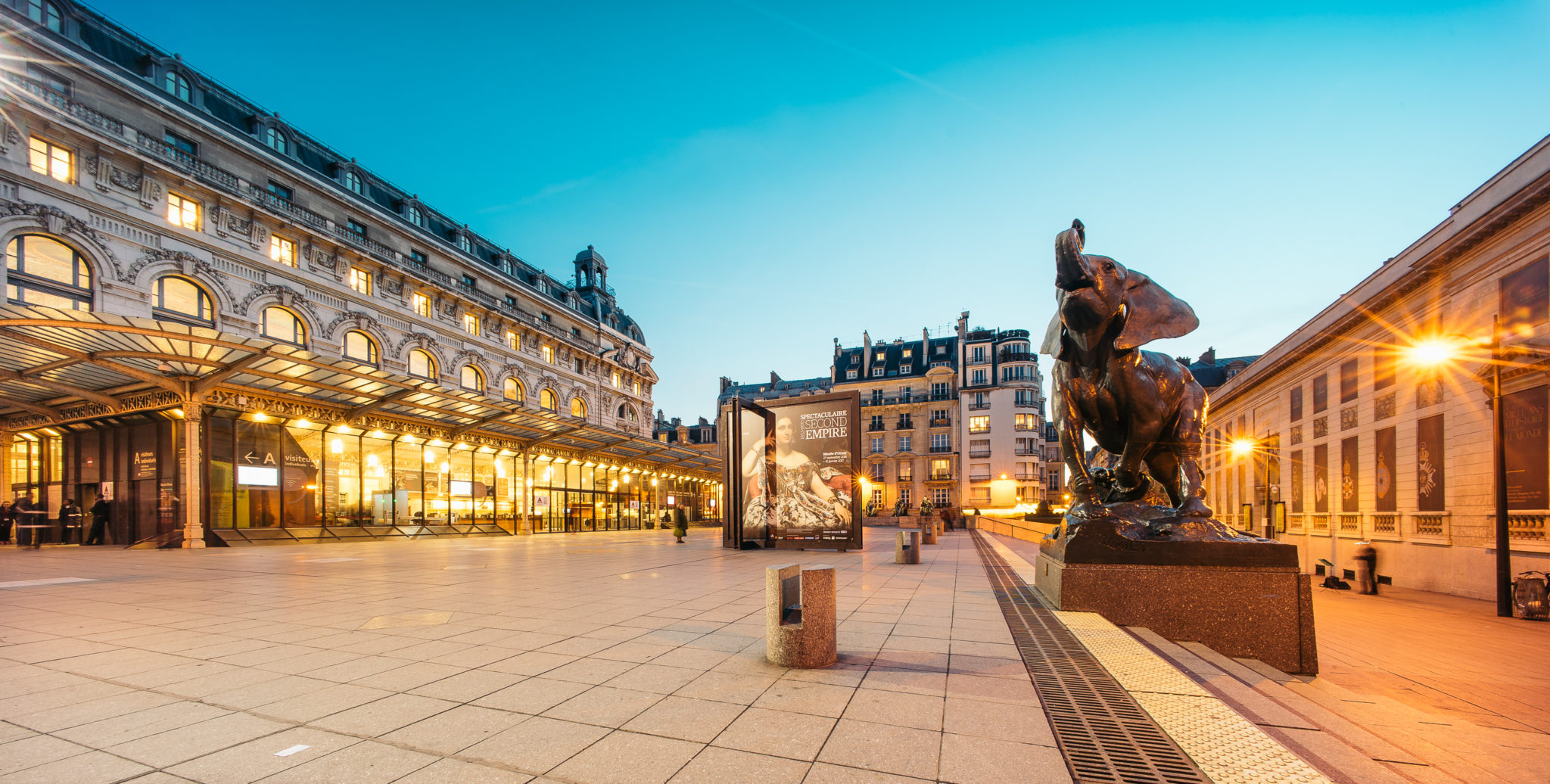 Musee d'Orsay
After lunch, head to Paris' most beloved museum, the iconic Musee d'Orsay.
This is where you come to see the French Impressionists — Manet, Monet, Pissaro, and Renoir. There's also a raft of Post-Impressionism paintings, even some Van Goghs.
You really must pre-book a ticket in advance. You may even want to book a guided tour to make sure you see all the highlights.
To help you plan your visit, check out my guide to the masterpieces of the Orsay and my tips for visiting the Orsay.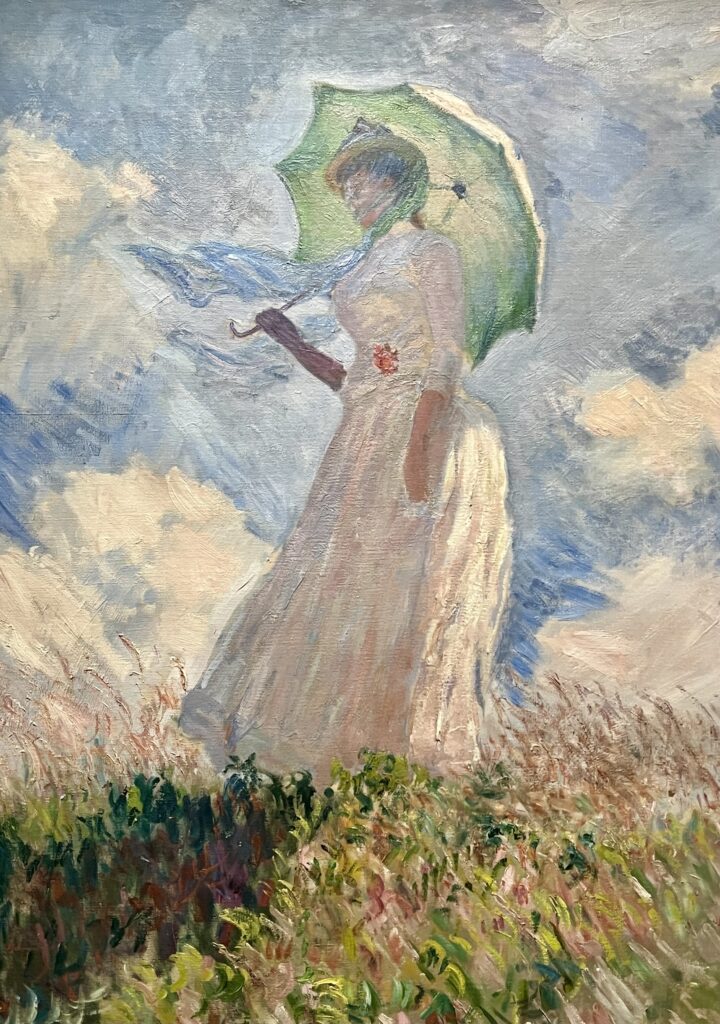 Already been to the Orsay? If so, try a more off the beaten path museum.
You can opt for the Rodin Museum (sculpture), the Maillol Museum (sculpture), or the Cluny Museum (Museum of the Middle Ages).
They're all on the Left Bank and the Cluny is in your next destination, in the Latin Quarter. Personally, I love the Rodin Museum, which is an homage to the Auguste Rodin, the greatest sculptor in French history.
Before you dive in to that neighborhood, take a walk along the quays of the Seine and rifle through the offerings of the bouquinistes, the open air street vendors along the Seine.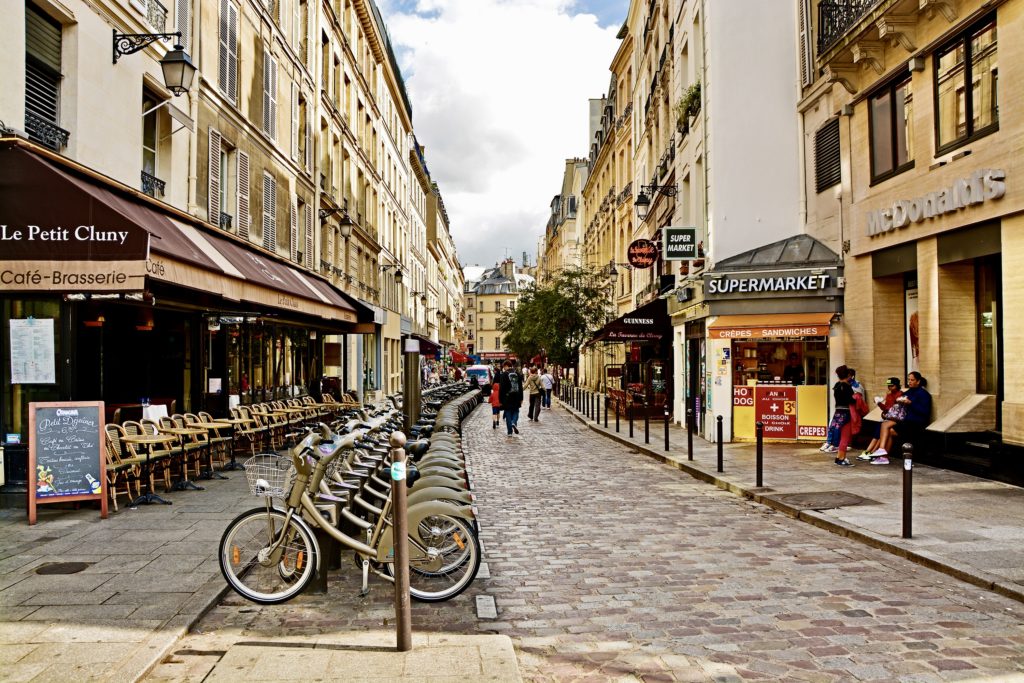 Latin Quarter
After your museum visit stroll to the Latin Quarter. This area encompasses the neighborhoods around St. Severin, Ste. Genevieve, and Place St. Michel. Try to avoid the touristy areas on the Boulevard St. Michel and the Rue de la Huchette.
You can bypass them by taking the Petit Pont bridge across from Notre Dame to the Left Bank. That deposits you in the pretty Square Viviani.
From there, you pop into Shakespeare & Co bookstore and visit the churches of St. Julian-le-Pauvre and Saint-Severin.
You may encounter a long line at the bookstore. But it's an enchanting shop, filled with creaky stairs, secret nooks and overflowing bookshelves.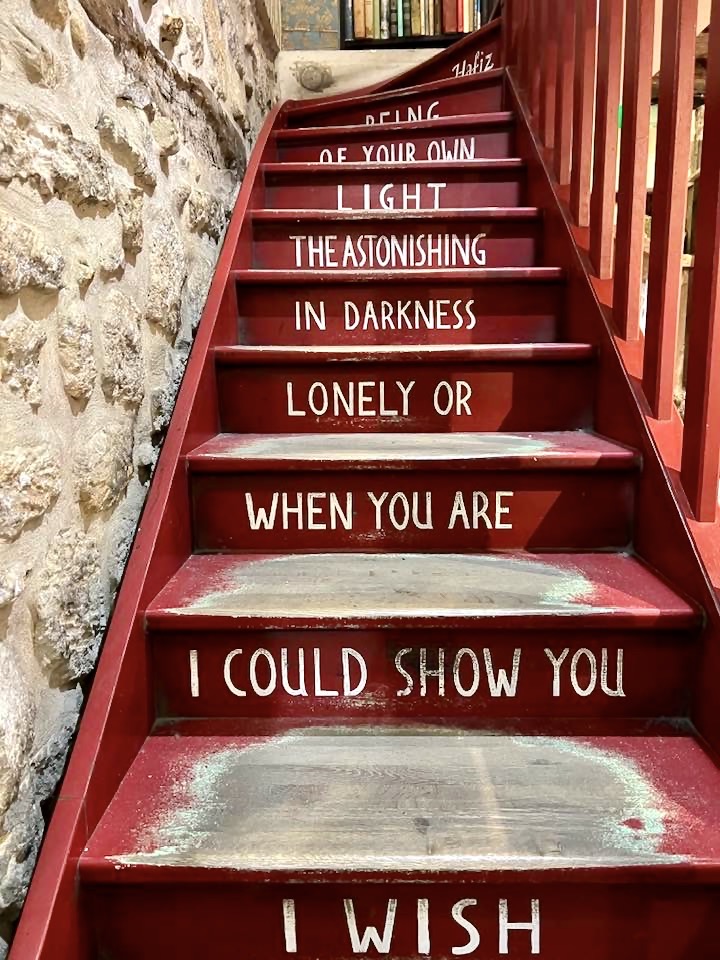 The Romanesque Le Pauvre is ancient, one of Paris' oldest churches and is currently being renovated.
Saint-Severin is one of my favorite churches in Paris. It's a flamboyant Gothic fantastia with spiraling vaults and beautiful stained glass in the apse. It also hosts evening concerts.
The Latin Quarter will delight you. It's the opposite of all the Haussman architecture you typically see in Paris — a delightful tangle of medieval streets.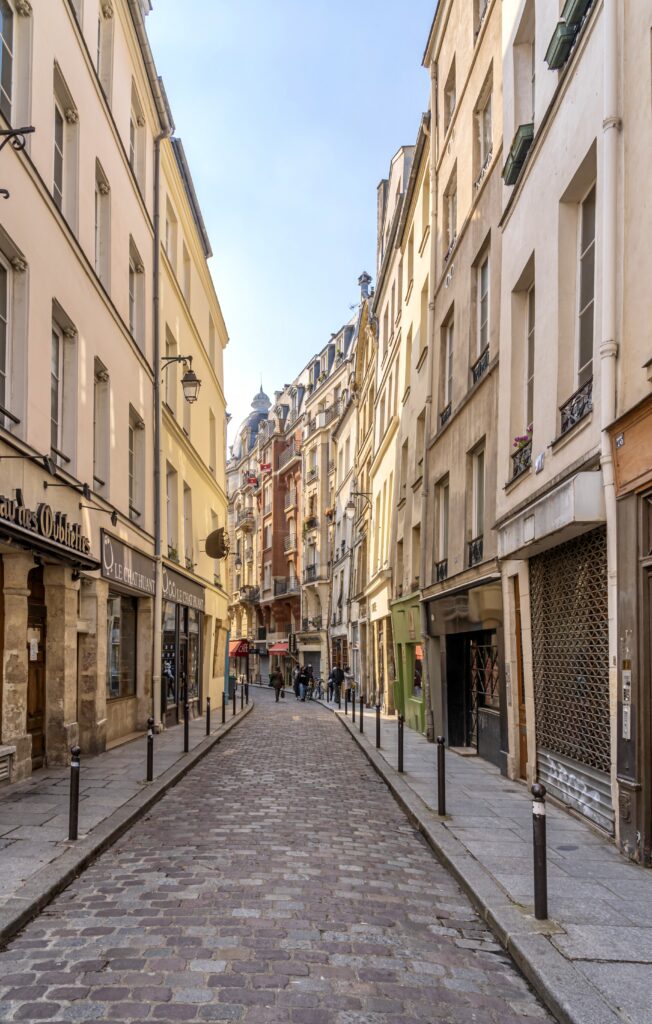 Moreover, the Latin Quarter is chock full of attractions. It's home to interesting museums, gorgeous churches, and other historic period pieces.
The Latin Quarter is also the hub of academic life in Paris. You'll see students galore at the Sorbonne and Ecole des Beaux Arts.
History buffs can visit Paris' oldest cafe, Cafe Procope, on a quaint cobbled lane. Ruin Lusters can visit an ancient Roman arena, the Arenes de Lutece.
You should also visit the churches of St. Etienne-du-Mont and the Pantheon.
St. Etienne-du-Mont is a stylish church with the last surviving rood screen in Paris. There are beautiful stained glass windows and a chapel housing the relics of Saint Genevieve herself.
The Pantheon is Paris' academy of the dead, the burial place of famous citizens like Victor Hugo, Voltaire, and Alexandre Dumas. It's a grand Neo-Classical basilica with a dome that resembles the Pantheon in Rome.
You can admire the ornate frescoed interior, visit the crypt to pay homage to France's heroes, and climb to the rooftop for some of the best views in Paris.
Just south of the Pantheon is the picturesque Rue Mouffetard. It's the oldest street in Paris and its street market dates to the Middle Ages. You'll find food stalls, crepe shops, boulangeries, and some unique boutiques.
At one end is the Place Contrescarpe where you'll find cute cafes to plop down for an espresso or glass wine.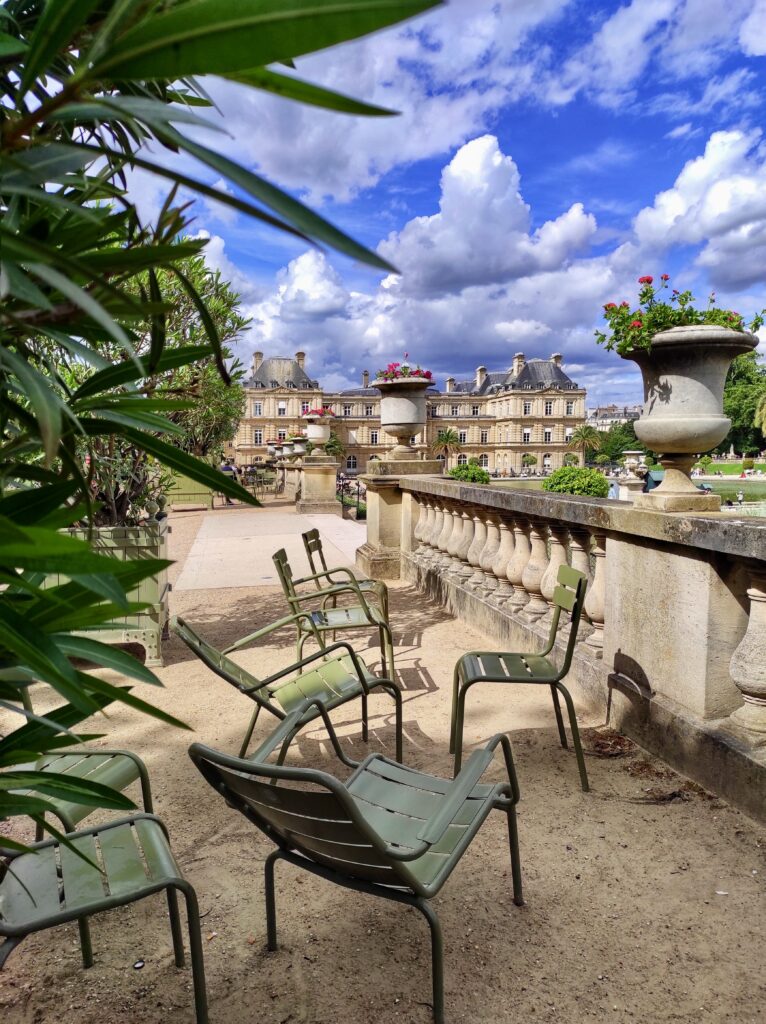 When you're done exploring there, take a stroll through the Luxembourg Gardens. They are strewn with famous sculptures and you'll find can admire the magnificent Medici Fountain.
You can't leave the Latin Quarter without visiting the fabulous Cluny Museum, the Museum of the Middle Ages. It's really two museums in one.
One part is the medieval building, the Hotel de Cluny, which houses the medieval collections. The other part are ancient Gallo-Roman baths, where you can see the caladarium, frigidarium, and tepidarium.
The museum has two absolute must see highlights. The King's Gallery displays 21 of the 28 heads that once adorned the statues on the facade of Notre Dame. The magnificent Lady and the Unicorn tapestries, woven in 1500, have their own dedicated room.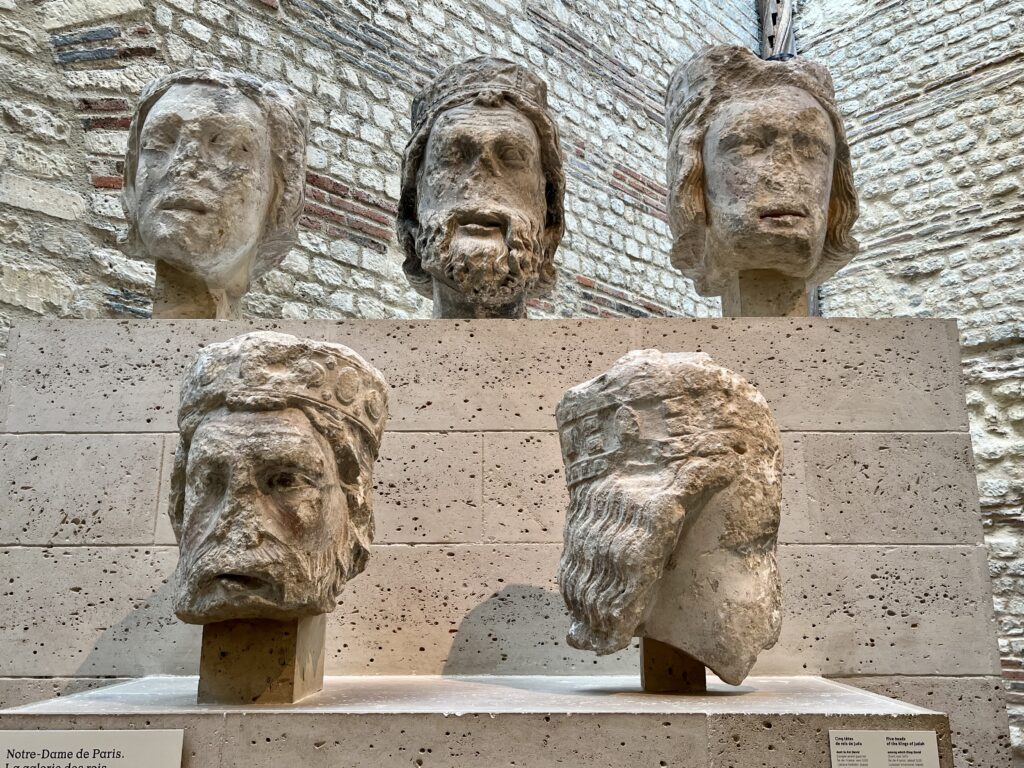 Food Tour Or Eiffel Tower Summit
In the evening, either plan on taking a food tour or summiting the Eiffel Tower.
Food Tour:
A food tour is both delicious and a great way to connect with French culture. There are many tours to use from:
Of these, my favorite was the Saint-Germain tour. It's probably Paris' most gastronomically gifted neighborhood. The tour is small and you will sample cheese, meats, pastries, and chocolate.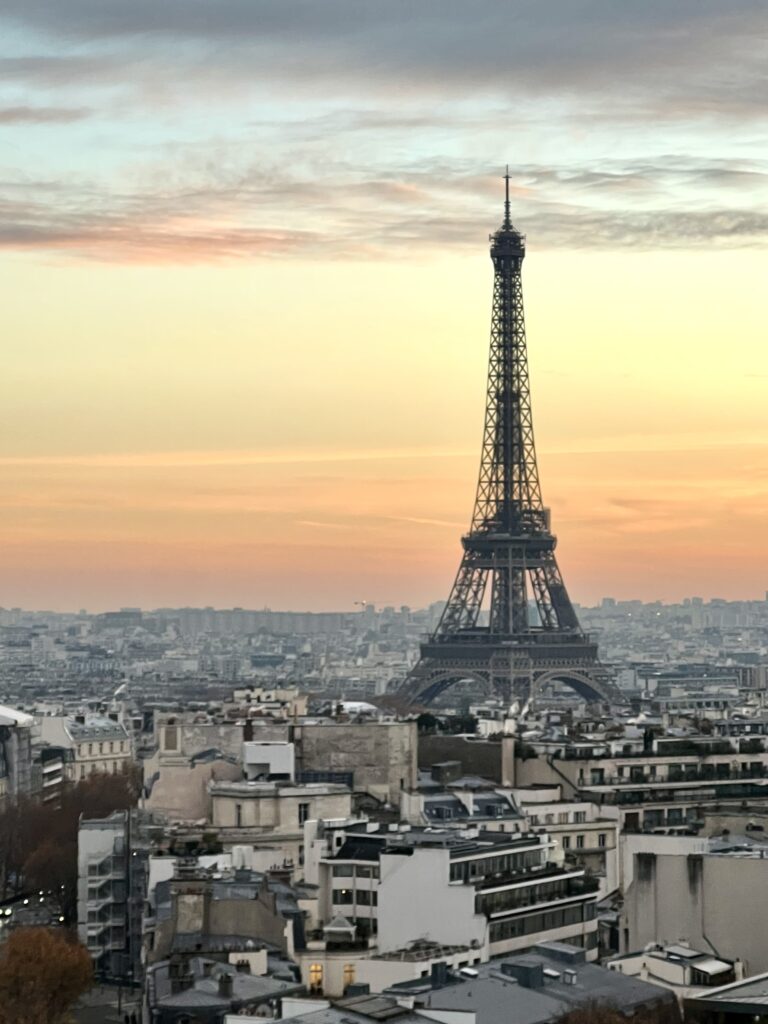 Eiffel Tower
You can't spend 2 days in Paris and not stop to admire the Iron Lady, the Eiffel Tower, on the Champs de Mar.
You'll need to take the metro to the Champs de Mar station or taxi there from the Maris. The Eiffel Tower can be a bit of an over-crowded tourist trap with vendors harassing you every moment.
Yet, it's Europe's most famous landmark and a cherished national symbol. Built in 1887, it was once the world's tallest building
It's absolutely essential to pre-book a timed entry skip the line ticket where elevators swoosh you to the top. Ticket prices vary depending on how high you want to go and if you want to use the elevator.
Try to plan your visit to coincide with the sparkly show — when 20,000 fairy lights illuminate the tower for 5 minutes at the top of the hour.
Look carefully to see whether your ticket includes access to the summit. Some tickets only take you to the second floor. In December, I booked a guided tour + ticket to ensure skip the line access to the summit.
You can also walk up the second platform instead of waiting for the elevator. But it's 700 steps to the top, so you'll need to be fairly fit.
If you want to eat at the Eiffel Tower, the one Michelin star Jules Verne restaurant is one the second floor. You'll need to make reservations way in advance.
If you can't score an Eiffel Tower ticket (or don't like the price), you can enjoy the views from afar at the Champs de Mar Park. It spreads out like a green carpet at the base of the tower.
Another great option for dinner afterward is the fairly new Les Ombres restaurant atop the Musée du Quai Branly (specializing in non-Western art). It's right next door to the Eiffel Tower.
The eatery is an avant-garde, glass-roofed dining room serving French classics. But the restaurant's main attraction is its incredible view of the Eiffel Tower through its floor to ceiling windows.
If you've already experienced the Eiffel Tower, you might want to take a Seine River cruise. There are plenty of options: sunset cruise, champagne cruise, dinner cruise, or nighttime illuminations cruise.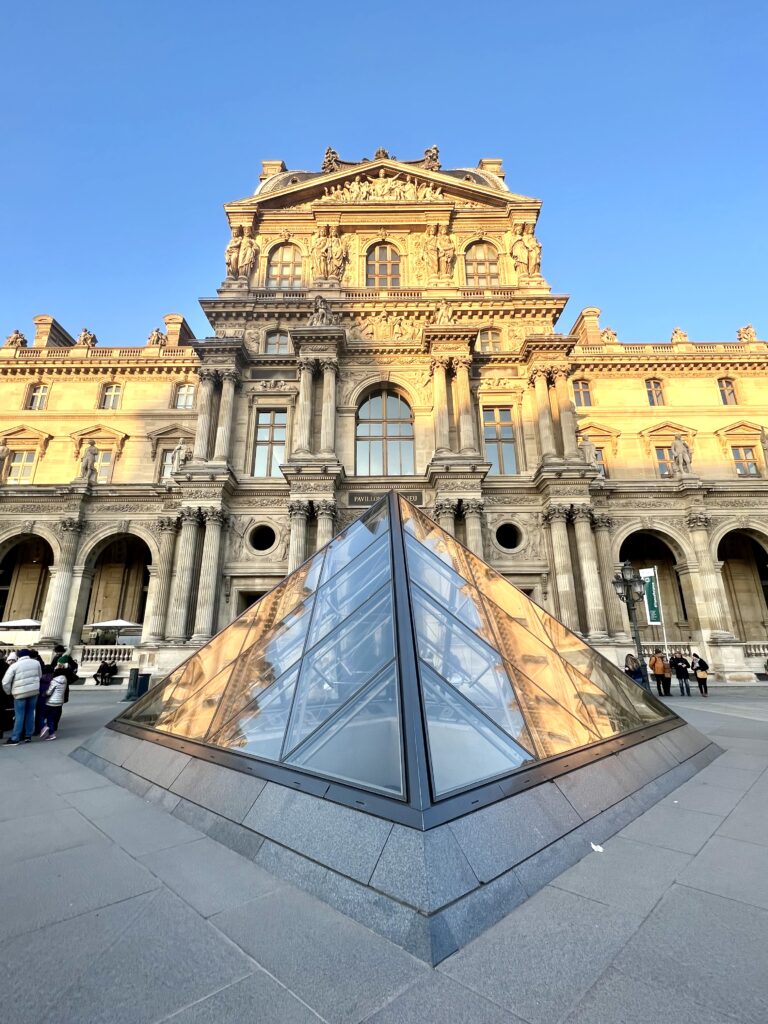 Day 2 Of 2 Days In Paris
Louvre
Start day 2 with a bang by braving the Louvre, the world's most famous and most visited museum. It opens at 9:00 am. Going early will cut down on the crowds somewhat.
There are 3 ways to skip the line at the Louvre: the Paris Museum Pass, a timed entry skip the line ticket, or a guided tour.
The Louvre is home to iconic masterpieces like Leonardo da Vinci's Mona Lisa, Delacroix' Liberty Leading the People, Venus de Milo, and Michelangelo's Slaves.
You can also admire ancient Greek sculptures, Roman antiquities, Medieval ruins, Dutch Golden Age art, Renaissance paintings, and Baroque art.
You won't find any modern art. That's at the Pompidou Center in the Les Halles neighborhood on the Right Bank.
If you're a modern and contemporary art aficionado, you could substitute that for the Louvre. There are some eye popping masterpieces.
Back to the Louvre. Because it's so stuffed with masterpieces, the Louvre can be intimidating to visit.
In fact, it's really best visited in bite size chunks over several days. But with only 2 days in Paris, you don't have that luxury. So, with limited time, you should pick one or two wings to focus on.
The Denon wing is by far the most popular. To help you decide what to visit, you can check out my virtual tour of the Louvre.
Montmartre Alternative
If you're not a museum person or the Louvre seems too overwhelming, instead head to charming Montmartre district in the north of Paris.
Steeped in history and immortalized in art, Montmartre is one of Paris' most historic districts. Normally, I would say Montmartre is a must visit. But it's rather far afield and takes a bit of effort to get to, if you only have 2 days in Paris.
Montmartre has a village-y baguette-on-the-way-from-the-market vibe. A stroll around its romantic streets will take you back a hundred years to when it was a renowned quarter for bohemian artists who would go on to change the art world.
Like the Louvre, Montmartre is best visited in the morning before all the tourists arrive. You may want to book a guided walking tour.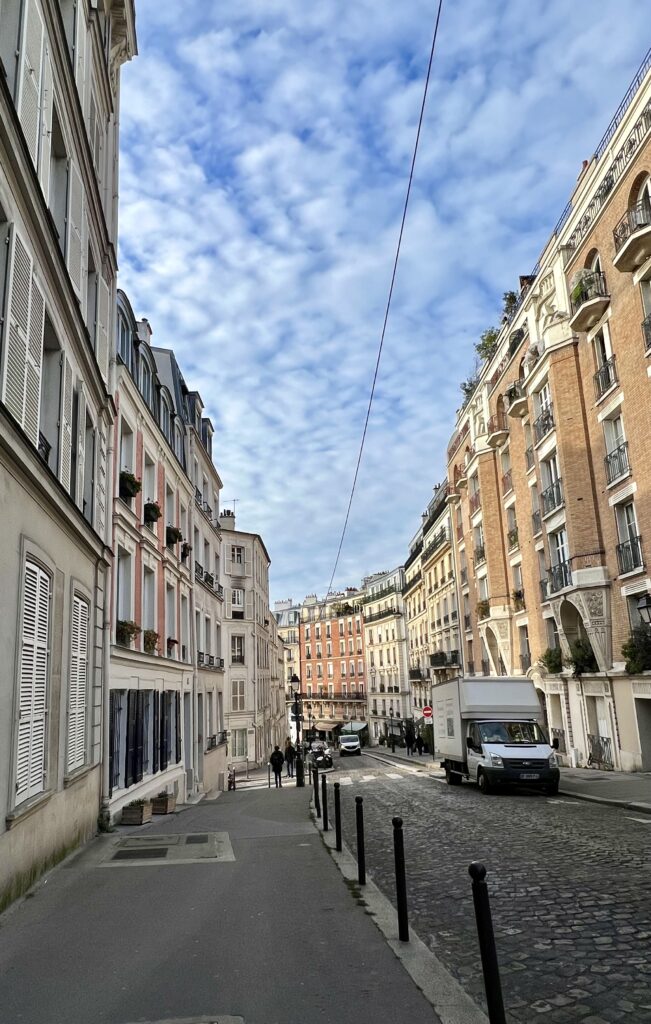 Start you visit to Montmartre at Sacre Coeur, the gleaming white basilica on the hill. You can climb the steps up Rue Steinkerque or take the funicular. Or metro to the Abbesses stop and walk 10 minutes from there.
Enjoy the views over Paris from the Sacre Coeur terrace. The interior isn't that impressive and I wouldn't bother, although climbing the dome is fun.
If you opt to do the climb, you'll have some fantastic 360 views. Be forewarned, it's 300 steps up and back done. There's no elevator.
From Sacre Coeur, take a stroll through the (very touristy) Place du Tertre. It's lined with souvenir shops and filled with artists vying to draw your caricature. I'd speed through it myself, though it is fun to see them painting en plein air.
Then, head to the Musee de Montmartre, just behind the Place du Tertre. In this charming museum, you can discover the history of Montmartre and the artists who once lived there.
It's an underrated hidden gem in Paris that comes complete with a permanent collection, nice exhibition space, gift shop, and cafe. The best part are the Toulouse-Laurtrec cabaret posters from the Belle Epoque.
From the museum on Rue Corot, turn right on Rue des Saules to see Montmartre's last remaining vineyard. Straight ahead is the legendary Lapin Agile, a cabaret once frequented by Picasso.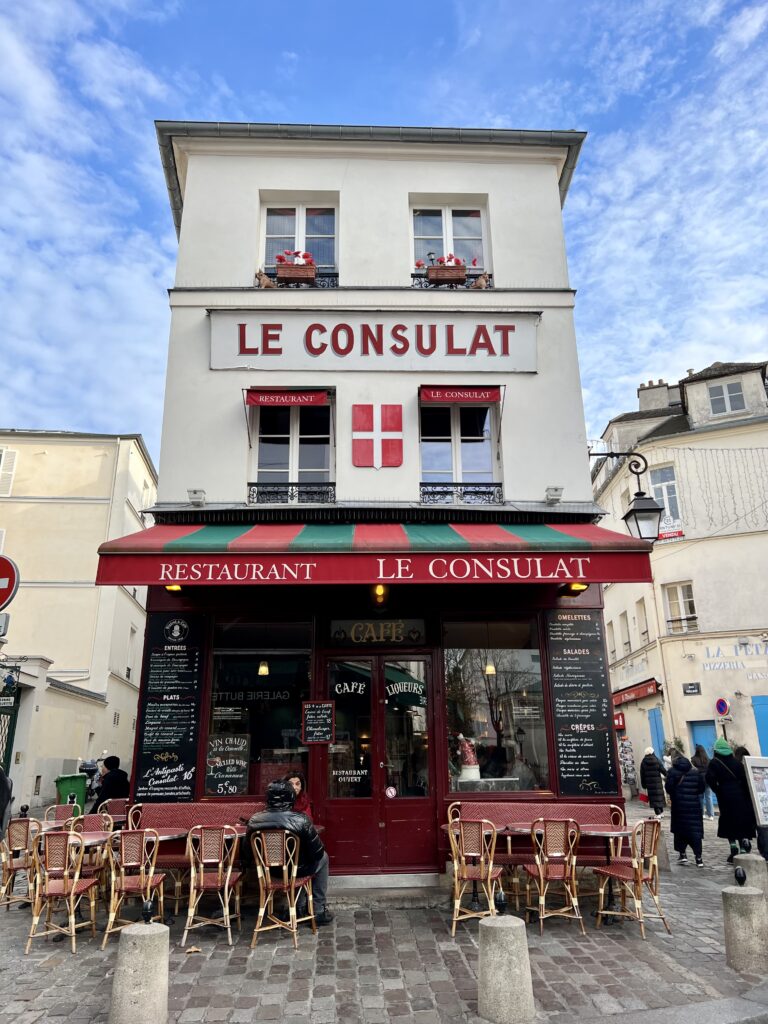 Then, take a stroll down Rue de l'Abreuvoir, one of Paris' prettiest and most photogenic streets. The pink house, Maison Rose, was immortalized by the artist Maurice Utrillo and is now a cafe.
If you want to have lunch in Montmartre, there are many beautiful cafes — Cafe Consulat, Cafe Poutbot, and Cafe Marlette.
Just south of Montmartre, in Pigalle, is another interesting museum you might visit if you have time, the Gustave Moreau Museum. It contains the art of Symbolist painter Gustave Moreau, who was a precursor of the Surrealists and the teacher of Henri Matisse.
The museum is housed in his former house. It's charming and clutterly, with paintings stacked chock-a-block on top of each other.
If you want to grab some lunch near this museum, there are plenty of cafes on the Rue de Martyres. Or try Strereo Wine Bar, which is good for vegheads and has a Bangladesh flair.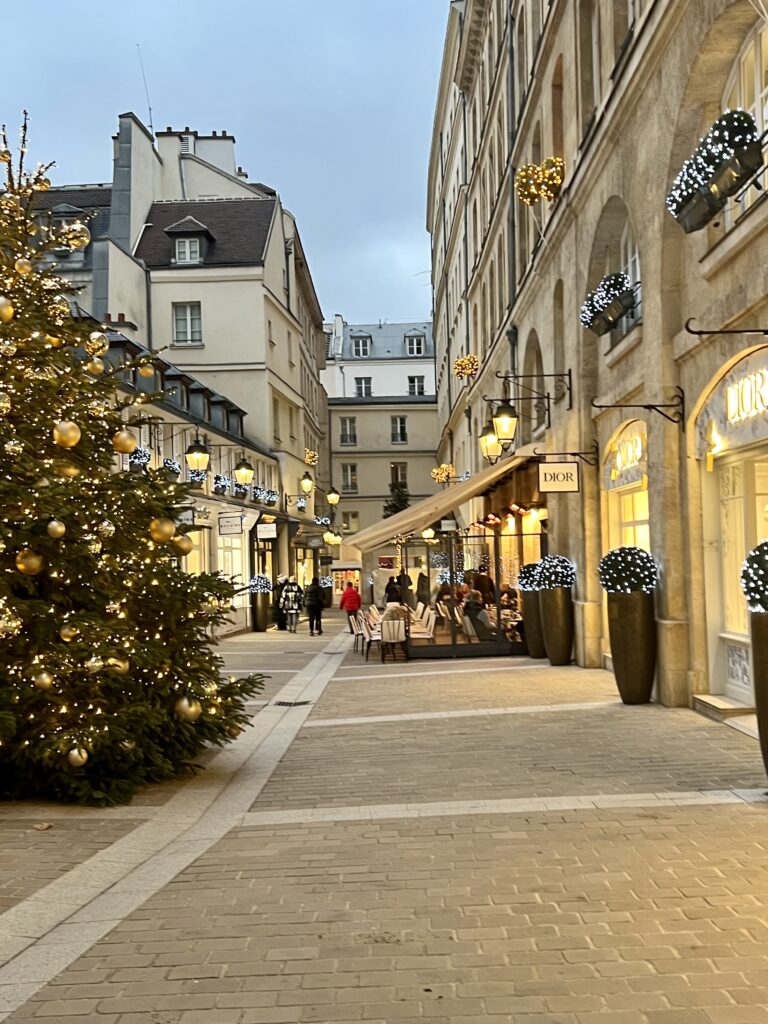 Right Bank
After the Louvre or Montmartre, it's time to explore the Right Bank.
First, shake off your museum fatigue with a stroll through the Jardin des Tuileries. Head north down the very fancy Rue Royale. This is where you'll find Laduree tea salon, Lalique, and Maxim's restaurant.
Be sure to visit the Madeleine Church, whose facade is currently under restoration. It's a colossal Greek temple-type church with Corinthian columns.
It's quite different than most churches in Paris. This is also an excellent place to attend a classical concert in the evening.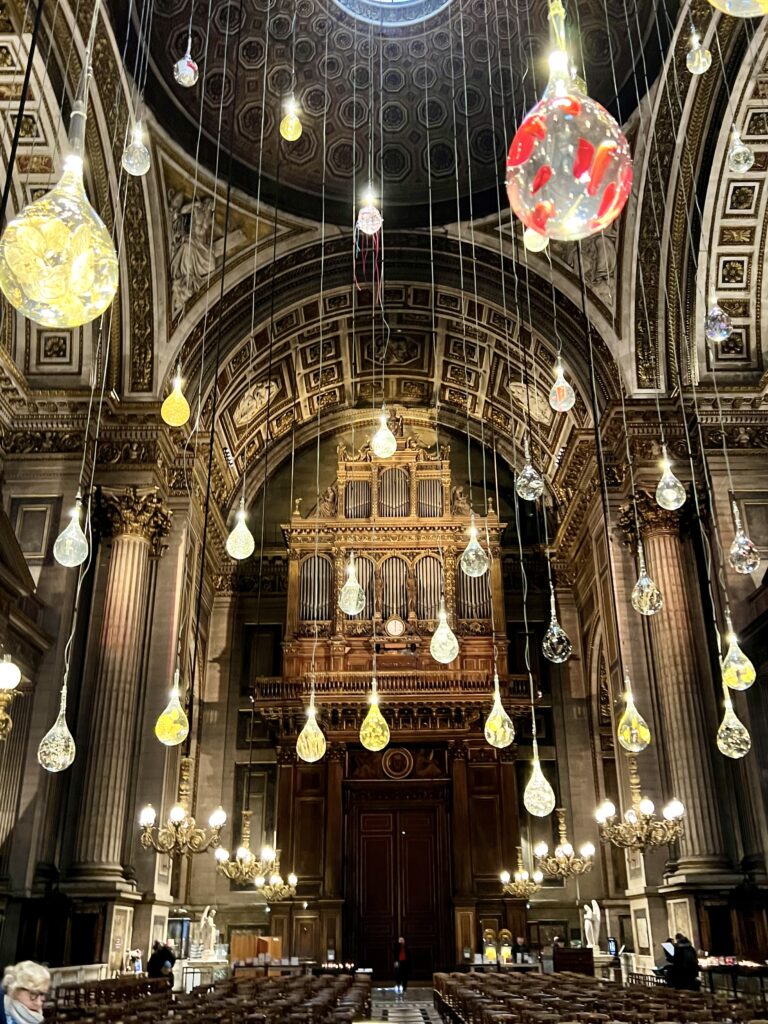 If you are a shopper, you can check out two of the world's most famous departments stores Galleries Lafayette and Printemps on Boulevard Haussmann.
Both stores have some fabulous places to eat, ranging from casual to posh. The Galeries Lafayette has a rooftop viewing platform.
Take a stroll by the over-the-top Opera Garnier and check out Galerie Vivienne, Paris' most beautiful covered passages on Rue des Petits Champs.
You can also stop by the beautiful Place Vendome, with even posher shops. It was a square designed by Louis XIV and intended to rival the Place des Vosges in the Marais.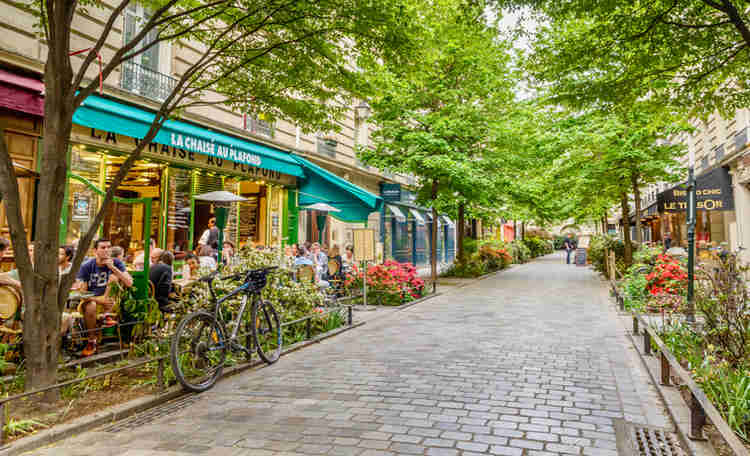 Marais District
Then, head east to the Marais district to explore and have lunch. It's less than a mile from Galerie Vivienne. There's so much to see that you may want to book a guided walking tour.
The Marais is a historic quarter full of chic boutiques and grand architecture. It escaped the Hausmann redo of Paris, so you'll see remnants of medieval Paris.
The must visit streets are Rue Sevigny, Rue Vielle de Temple, Rue des Francs-Bourgeois, and Rue de Rosiers. The latter is where you can grab some delicious falafel for lunch or another snack like crepes. The best falafel place, where you'll always find a line, is L'As Falafel.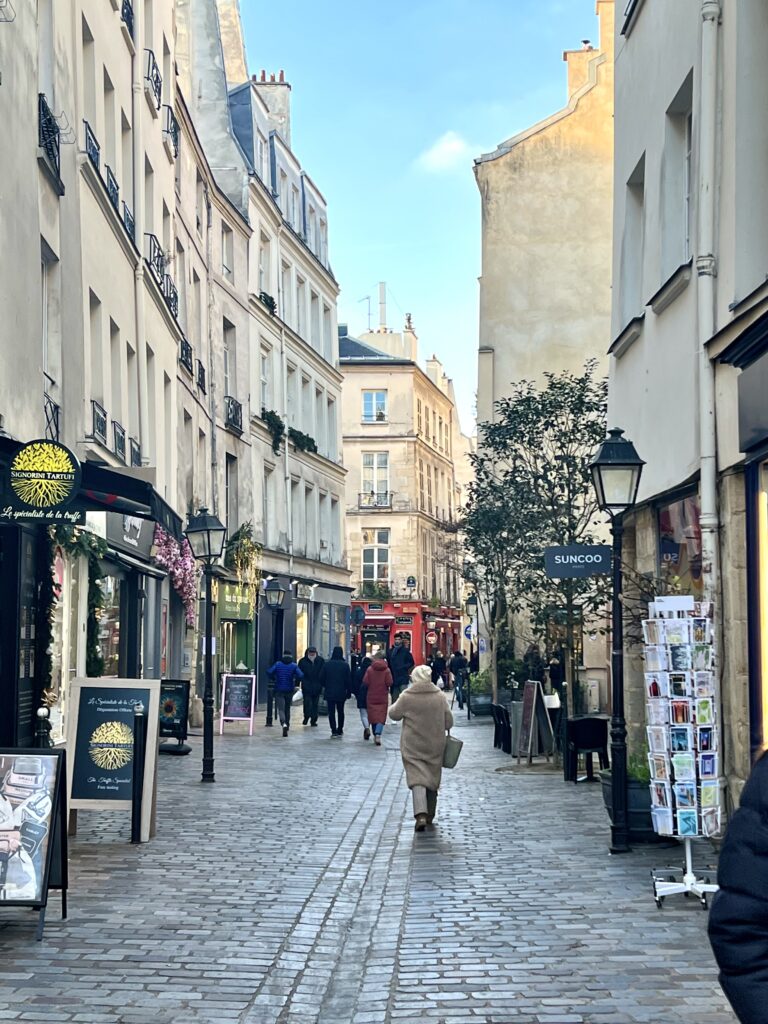 Aside from being photogenic, the Marais is home to a slew of fantastic museums — the Picasso Museum, the Musee Carnavalet (newly renovated), the National Archives, and the Victor Hugo Museum.
I've been to all of the museums. But I have a special affection for the Picasso Museum. You must pre-book a ticket to the Picasso Museum because it's immensely popular.
Housed in the stunningly renovated Hotel de Sale, the museum takes you on a visual tour of Picasso's life and his many loves. You'll see how his style evolves from his formative years to his mature years.
The Marais has some beautiful squares, including the Place des Vosges, Square George Cain, and Place Saint-Gervais.
Place des Vosges is surely one of the most beautiful places in Paris. It's the oldest royally planned development in Paris with 36 row houses boasting vaulted arcades and gracious balconies.
Be sure to stroll around the entire square to get the full effect. A passageway leads to the courtyard of the magnificent mansion Hotel de Sully (closed to the public).
Another stunning medieval mansion you can't miss is the Hotel de Sens. It's a rare monument from medieval Paris. You should go inside to see the beautiful Bibliothèque Forney, a public library specializing in decorative arts.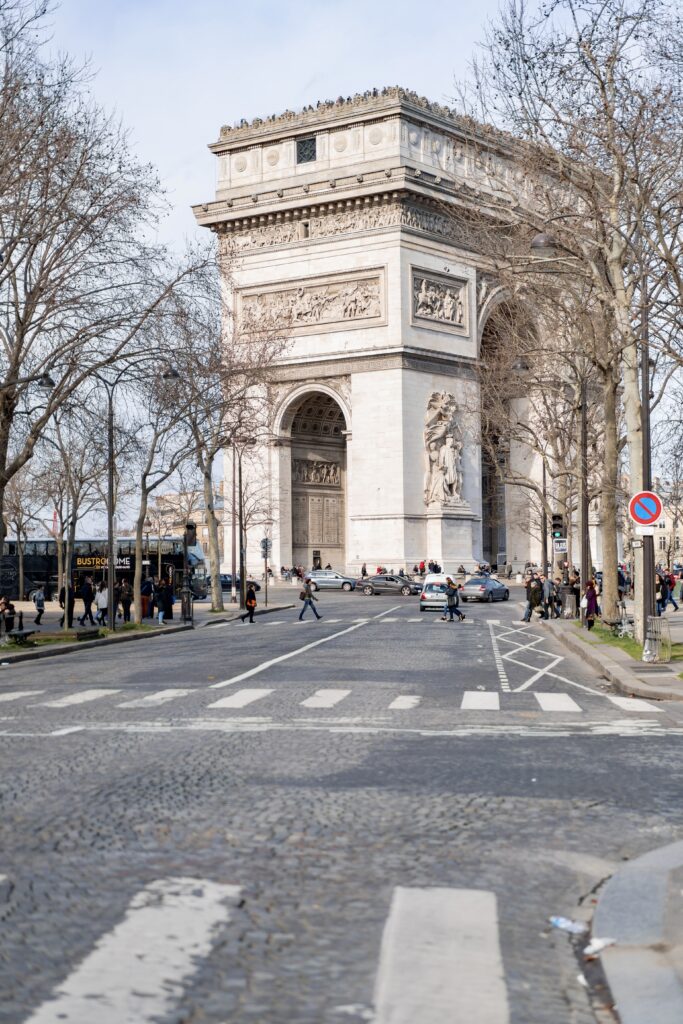 Arc de Triomphe
When you're done in the Marais, head to the iconic Arc de Triomphe on the Champs Elysees. This is a must see French landmark and is open until 11:00 pm.
You can get there by strolling down the Champs Elysees. I don't think it's the best place to shop myself, but it's glittery and the shops are open quite late. You can also take the metro or taxi there from the Marais.
To make the most of your 2 days in Paris, you'll want to book a skip the line rooftop ticket for the arch. It's worth it. The views are better than the Eiffel Tower and you actually have a fantastic view of the tower itself.
You'll have to climb a long spiraling staircase for views — 284 steps up and then down.
Catacombs
After taking in the views, polish off your 2 days in Paris with a visit to the eerie Paris Catacombs. If you're taking the metro, the Denfert-Rochereau metro station is located right at the entrance. It's open until 8:30 pm.
The Catacombs are Paris' "city of the dead" on the Left Bank. It's one of Paris' most popular attractions and part of the city's network of underground quarries.
The Catacombs are an ossuary containing the bones of over 6 million Parisians. They were originally buried in church cemeteries. But when they became unsanitary, a public health crisis ensued. In response, the bones were transferred to the underground catacombs beginning in 1785.
On a visit, you can walk through the labyrinthian dark corridors of the quarries and the ossuary. Except in winter, you'll definitely need to book a skip the line ticket to visit.
If you book a guided tour, which I recommend, you can see some extra secret spots, including carved stone sculptures, the quarry workers' atelier, and altars. I took this 2 hour tour and had an excellent storytelling guide (Victoire).
Tips For Visiting Paris
Here are some must know tips for spending 2 days in Paris.
1. Planning A Trip To Paris
If you're in the early stages of organizing your Paris visit, you should check out my tips for planning a trip to Paris. It gives you a step by step guide for organizing your visit, with everything you need to know to visit Paris.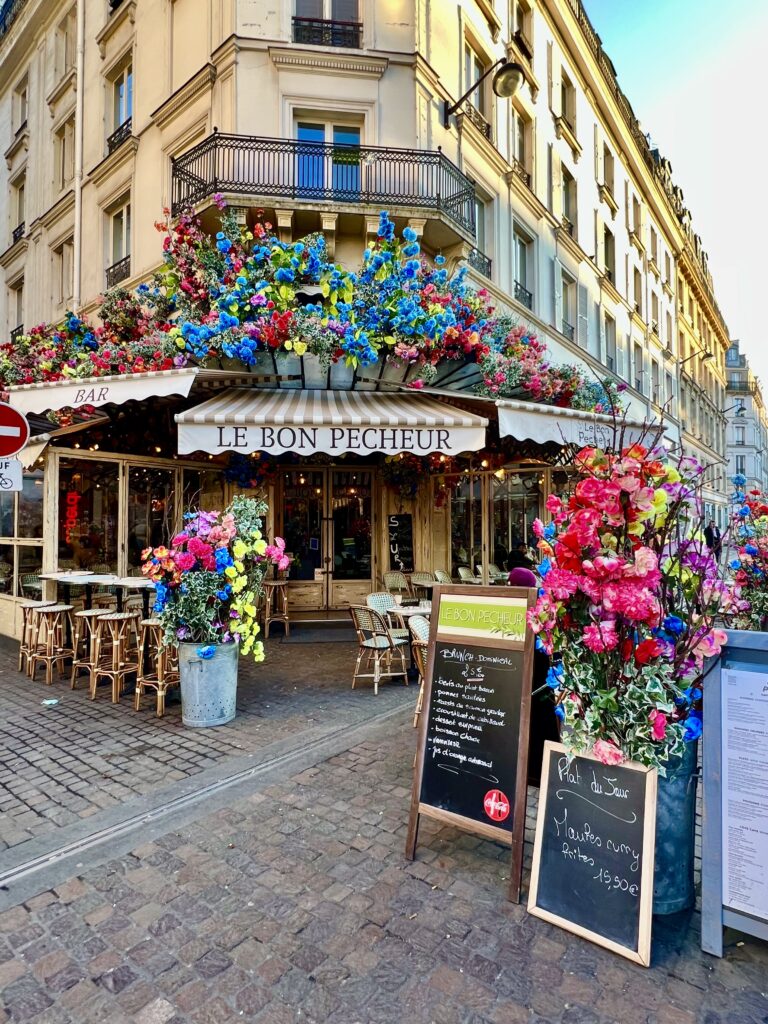 2. How To Get To Paris
Charles de Gaulle is a super busy airport. There may be long lines for taxis in high season. The rates vary quite a bit depending on traffic and where you're going in Paris. (The Right bank is closer to the airport.)
If there's no traffic, you may get by with a 55 euro charge. I just got stuck in traffic and had an 85 euros bill … in the winter of all things!
Also, many taxis in Paris still don't take credit cards. So, to be on the safe side, be sure to get some euros before leaving the airport.
If you anticipate jet lag and don't want to sort out a taxi, you should book a private transfer to your hotel or Air Bnb.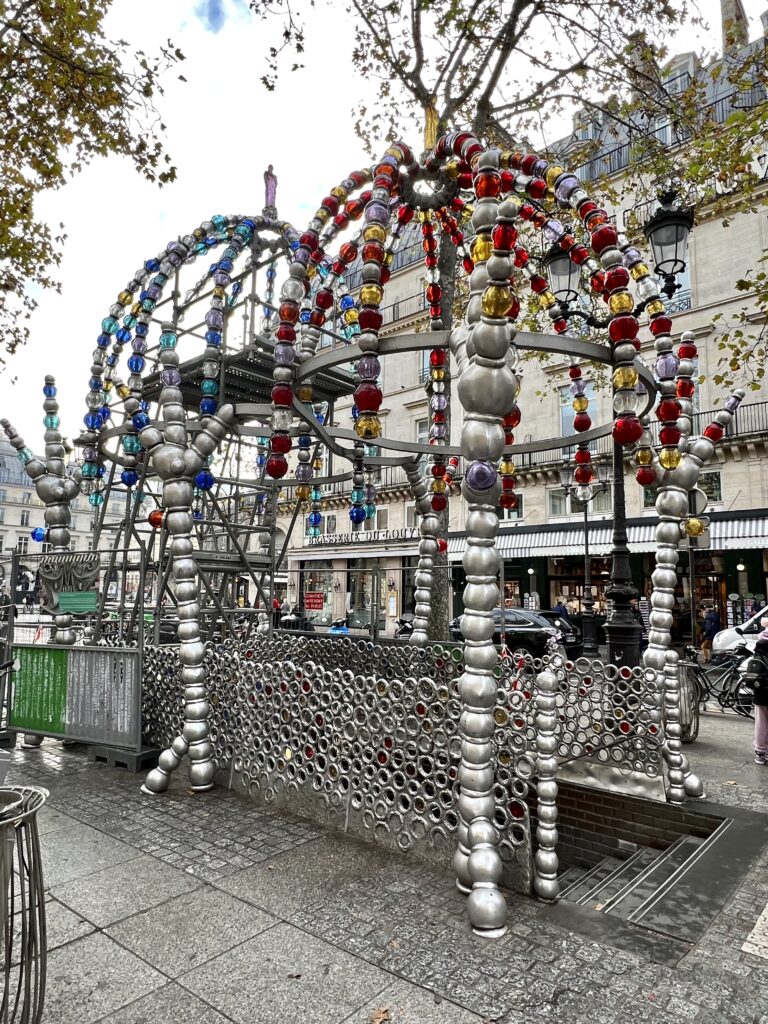 3. How To Get Around Paris
Paris has an excellent metro system. You should definitely plan on using it. Paris is a very big city and some attractions are just too far apart.
You can purchase a "carnet" of 10 tickets. Or, if you plan to use the metro frequently, buy a multi-day pass online before arriving.
Tickets are available at all stations, from ticket windows or vending machines. Note that non-smart chip credit cards are not accepted at vending machines.
You can also get around Paris by taking: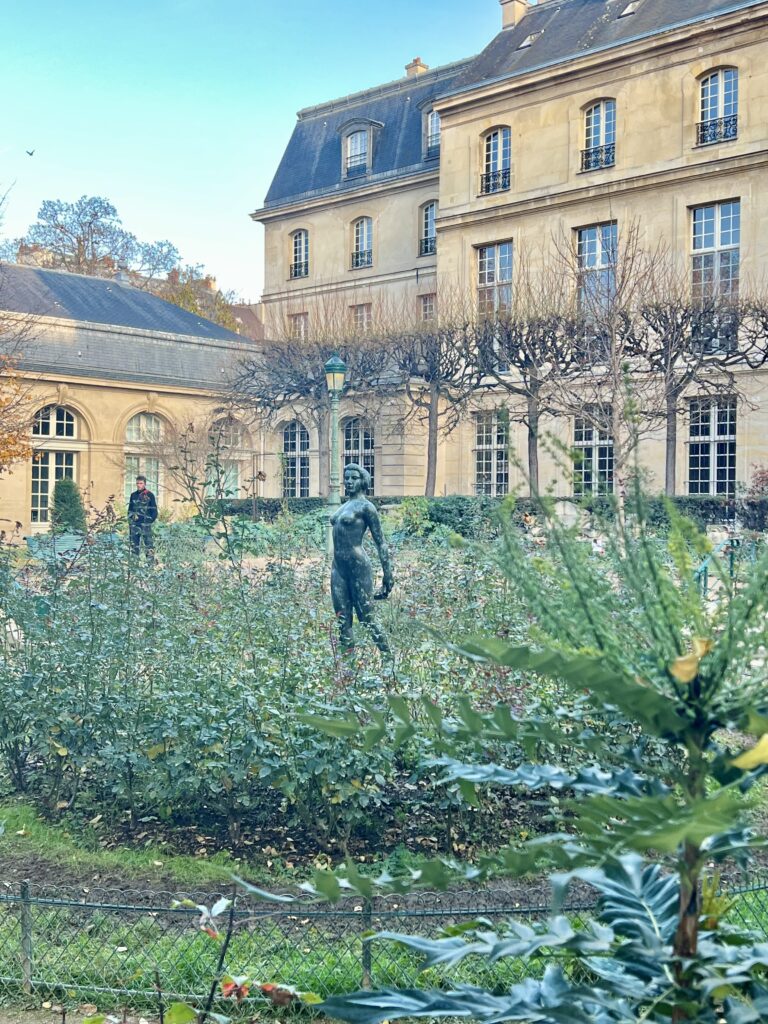 You won't want a car in Paris. The traffic is crazy and parking very limited.
Naturally, there are plenty of walking tours that can help you maximize your sightseeing in a given neighborhood. Here are some you might consider:
4. Paris Museum Pass
If you plan on hitting as many museums and cultural attractions as possible during your 2 days in Paris, you may want to invest in the Paris Museum Pass.
You can purchase it for 2, 4, or 6 days. It gives you skip the line access. If you're museum pass runs out, you can head to one of Paris' free museums like the Petit Palais.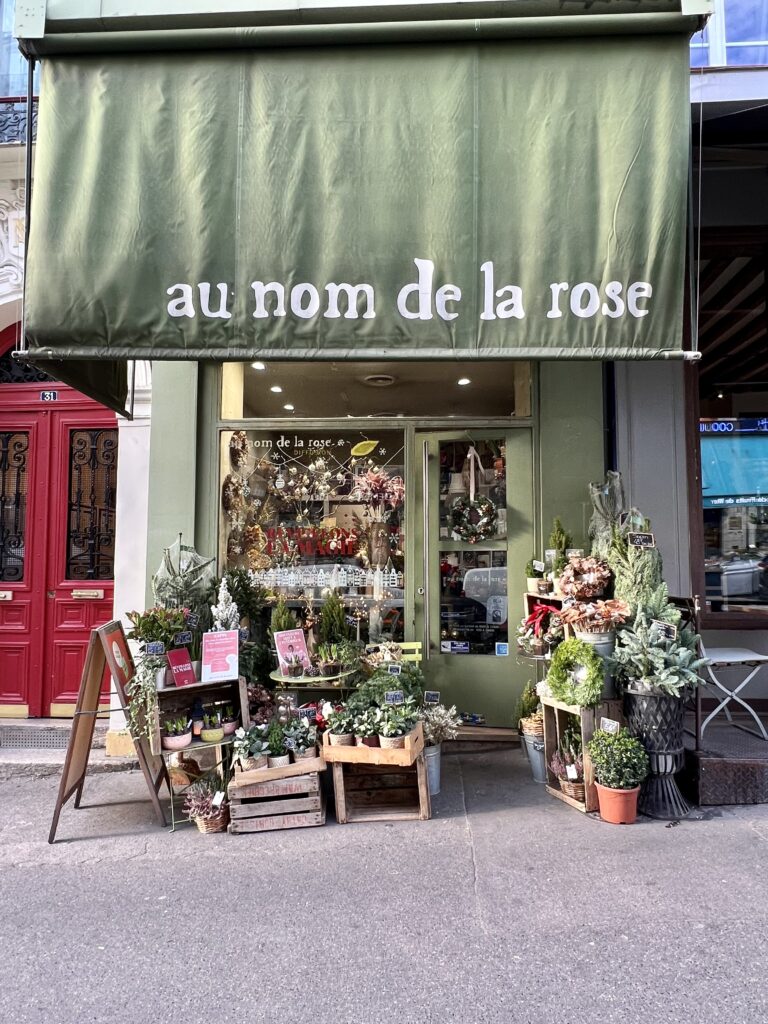 5. When To Visit Paris
By now, I've visited Paris in every season. I don't advise visiting in the summer months. It will be hot and crowed with long lines everywhere. Try the shoulder season, spring or fall.
Paris is covered with cherry blossoms in spring and lit up with striking foliage in the fall. It can still be crowded, but with schools open, the families are gone. The weather is good and it's much more manageable than summer.
Even winter is a great time to visit Paris. The crowds dissipate, prices are lower, and you may have some attractions completely to yourself. And of course there are the Christmas markets and illuminations.
I've visited in December and February. Aside from a bit of rain, I enjoyed both my visits though February can be very gray. Winter is a good time to up your museum game.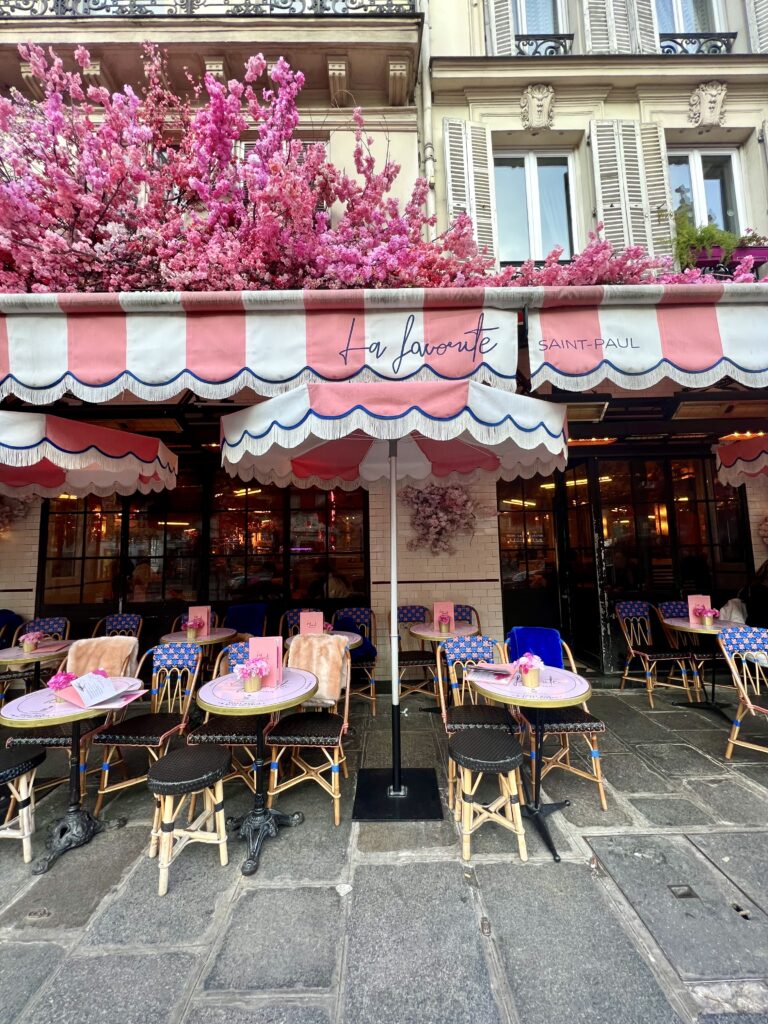 6. Where To Stay In Paris
My personal favorite is the Relais Christine in Saint Germain. The rooms are beautifully appointed and the location is ideal for visit the Left Bank.
If, like me, you like boutique hotels, there are excellent options. You can check out the unique Cour des Vosges, the elgant La Planque Hotel, Cheval Blanc in the newly renovated Samaritan complex, or the La Roch Hotel & Spa.
There are also the upscale classics on the Right Bank like the Four Seasons George V, Hotel San Regis, or the fabulous Hotel le Crillon on the Place de la Concorde.
For the hipsters among you, Hotel Paradiso is a new and reasonably priced hotel owned by the MK2 movie-theater chain. Near Place de la Nation, the hotel features 36 rooms with high tech video screens, a library of films, and a rooftop bar.
If you don't mind being a bit further afield (near the Arc de Triomphe), you'll find the newly renovated Saint James Paris. It's an elegant hotel with a romantic Neo-classical soul.
Finally, I'll put in a plug for the magnificent Air Bnb I stayed in last time.
7. Is 2 Days In Paris Enough?
No. 2 days in Paris is enough to get a feel for the city, but you won't see everything by any stretch. Paris is an ocean that would take a lifetime to explore.
But you can definitely see the major highlights of classic Paris and decide what you want to see on a return visit. Even a short trip to Paris is magical.
8. Alternatives To The Louvre and Orsay
If you're a repeat visitor to Paris or prefer a smaller and more off the beaten path museum experience, I have several to recommend (as a true museum geek).
The Rodin Museum is housed in the Hotel Biron and houses the most famous sculptures of Rodin, the modern master of sculpture.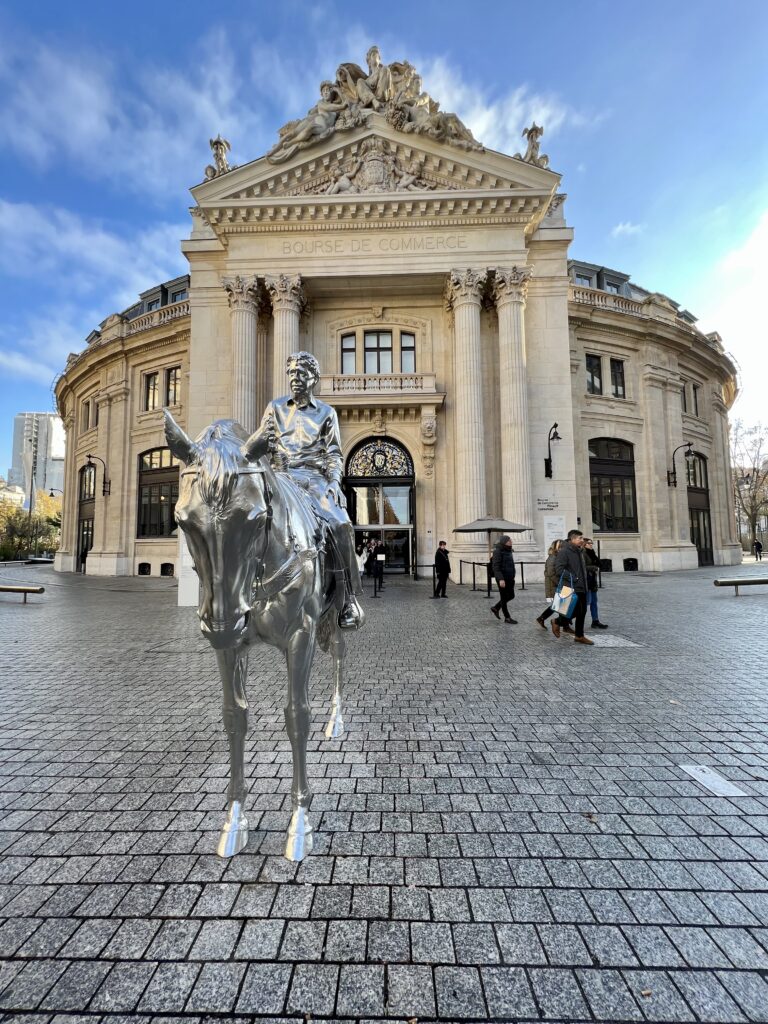 The Bourse de Commerce just opened in May 2021 and I saw it on my last visit. In a stunningly renovated building, it houses the private (and ever-rotating) contemporary art collection of François Pinault.
The Louis Vuitton Foundation is housed in a spectacular Frank Gehry designed building. It mostly hosts special exhibitions in a stunning high ceiling space. You'll need to book a timed entry ticket to visit.
The Musee Quai Branly is a unique museum focusing on non-Western tribal art from around the world. It houses a vast collection of over 3.500 objects. You'll find textiles, masks, African art, musical instruments, sculptures, and other artifacts.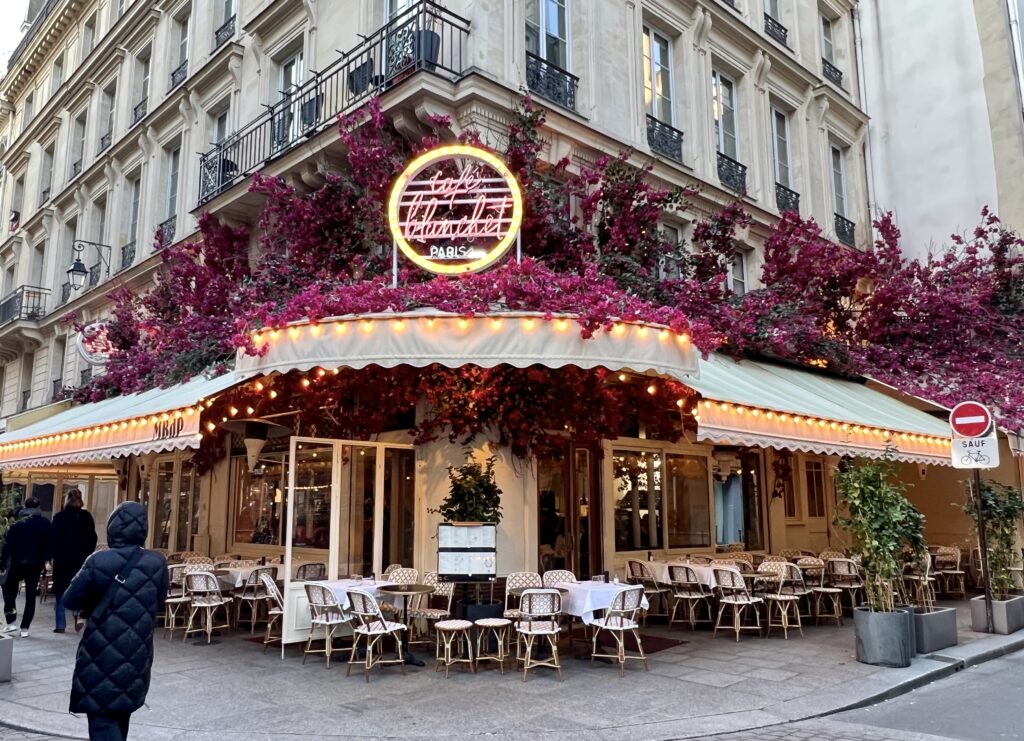 9. More Than 2 Days In Paris?
Do you have more than 2 days in Paris? If so, check out my 5 days in Paris itinerary and my guide to Paris' hidden gems.
There are plenty of great day trips to take from Paris. I won't list them all here. The most popular day trips from Paris are to Versailles, Giverny, Loire Valley, and Mont Saint-Michel. You can also check out my guide to secret day trips from Paris.
I hope you've enjoyed my 2 days in Paris itinerary. You may enjoy these other Paris travel guides and resources:
If you want to spend 2 days in Paris, pin it for later.