Want to blend in like a local in Paris? Here are some must know tips for visiting Paris and navigating the city like a denizen.
Paris has an idiosyncratic relationship with tourists, to say the least. It may be the worst city to be marked as a tourist.
The city is one of the world's most popular tourist destinations. But it's also a notoriously difficult place to not be scorned, if you violate one of the Paris' unspoken rules or deep rooted traditions.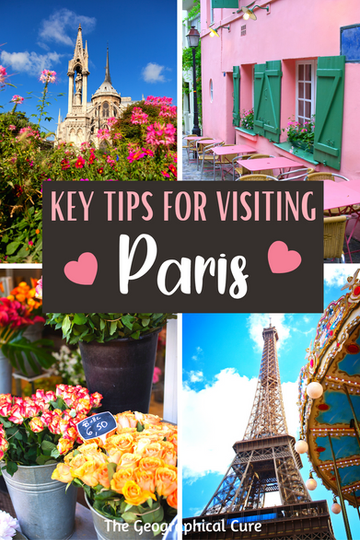 Getting down with the Parisian locals is half the battle on a Parisian vacation. By far the best way is to travel with a local, a theory that I've been tested time and time again.
You can fall into Paris' more relaxed lifestyle — local neighborhoods, local markets, local eateries — instead of just ticking off bucket list items.
You can also tour Paris without being dismissed and dissed. And it's much easier to ferret out Paris' secret hidden gems.
Not that I'd suggest not being yourself in Paris. But the best way to channel your inner Parisian cool is to compromise a bit.
Try to adapt to the city's customs, without displaying any obvious disinterest or flagrant disregard for their rules.
Tips For Visiting Paris Like A Local
Here are ways to be an "invisible tourist" in Paris that I've learned from trial and error on many visits. Follow these tips and you may can avoid faux pas and, perhaps, even be mistaken for a local.
1. Rules Of Chit Chat
✔ Do learn a little of the language. Never underestimate how far a few French words can go.
Download Duolingo and brush up on your French, at least the basics. When you arrive in Paris, try to speak French, until someone switches to English. It's always appreciated, usually considered cute, and most importantly a sign of respect for the culture.
✔ Don't insist on continuing to speak in French if it becomes apparent the person speaks English way better than you speak French.
✔ Don't try to engage in small talk with the French. The French dislike mindless chit chat.
✔ Do exchange a light kiss on the cheek in social situations. One kiss on each cheek is plenty. Men should just shake hands.
✔ Do be pleasant. The Parisians are rather formal and exceedingly polite. In Paris, pleasantries such as "bonjour," "merci," or "au revoir" are mandatory. You should say these pleasantries anytime you walk in and out of a store, restaurant, or tourist attraction.
✔ Don't shout. The French tend to mumble and dislike loud voices. Be discreet.
2. Rules For Eating
✔ Do respect sacred mealtime traditions. In Paris, meals are about sitting down and enjoying the ritual of eating, usually while having a lengthy conversation.
The verbs "déjeuner" (to lunch) and "dîner" (to dine) are fundamental parts of Parisian life. Take advantage of this pleasant but imposed time lapse.
✔ Don't eat near popular attractions like the Eiffel Tower or Notre Dame. These restaurants often serve overpriced and mediocre food.
✔ Don't try to sit at any cafe, anywhere, with your laptop open. This is massively frowned upon, as tables are designated for people who are actually eating at their leisure. If you need to keep working, at least order something to ward off scary waiters with French eyebrows raised in disgust.
✔ Don't check your cell phone constantly at a meal or even leave it on the table. It's socially unacceptable in Paris and implies you don't want to be there.
✔ Don't expect speedy service at meal time. In France, leisure is a national pastime and part of their culture. Be prepared to wait between courses with as much nonchalance as you can muster. Taking your time is part of the French culture.
✔ Don't ask for menu changes. In Paris, you can't ask for "no onions" or to swap one ingredient for another. Parisians think a given dish is the perfect combination of ingredients.
✔ Don't be rude to waiters. They expect to be treated with respect.
✔ Don't wave wildly for a waiter's attention. A slight raise of the hand is sufficient if you need your check.
✔ Don't ask to take food or a "doggie bag" to go. This is not a custom in France. Don't ask for coffee to go either, unless you're at a Starbucks.
3. Rules For Dressing And Shopping
✔ Do shop like a Parisian. A few posh essentials from Merci, APC, and Le Bon Marché will create the perfect base. Then, fill in the gaps with the world's greatest vintage shops in the Marais or South Pigalle neighborhoods.
✔ Do dress Parisian-chic. That will typically be a primarily black ensemble with a scarf and good shoes.
The color palette is neutral or monochromatic and accessories are simple. The key is to not look like you're trying too hard. Appear effortless, not "too perfect." I tend to wear black and call it a day.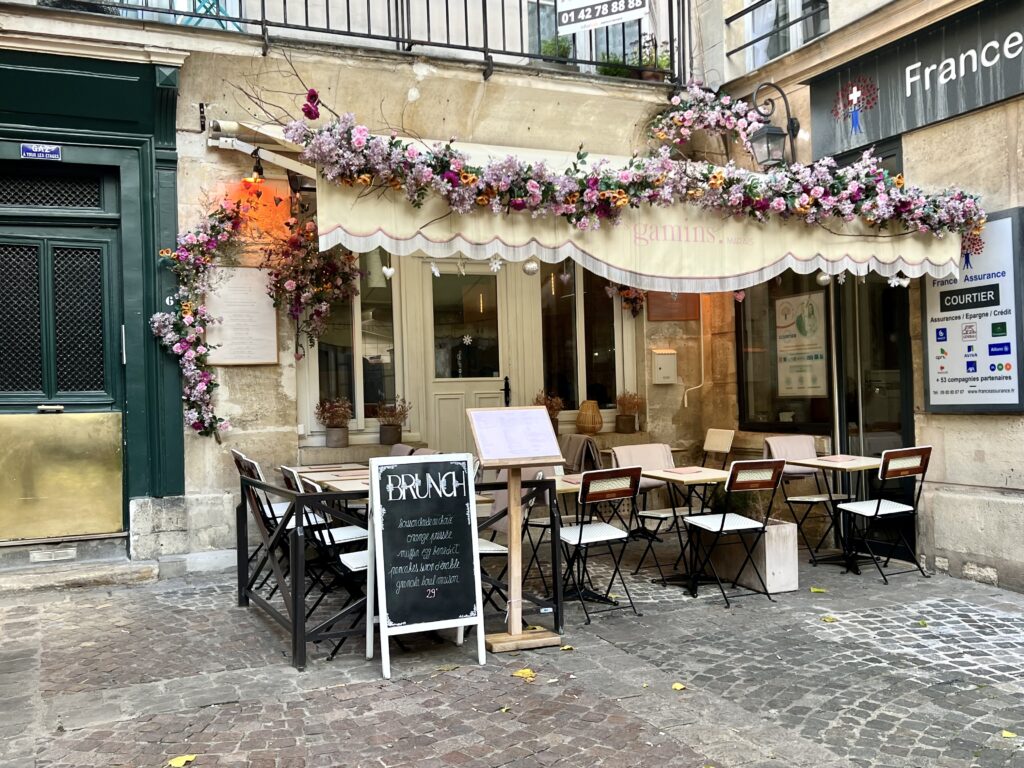 ✔ Do wear jeans. But don't pair them with unattractive tennis shoes.
Pair jeans with heels. Or, wear some stylish ankle boots or ballet flats. Leave your baggy sweatshirts, sweatpants, fanny packs, and flip flops at home.
✔ Don't wear shorts. They're very uncommon in Paris and typically only make an appearance at the beach. Shorts will definitely mark you as a tourist.
✔ Don't wear a beret in Paris. No local would ever do this. Berets are a total cliche. The offending head topper immediately identifies you as a foreigner, and most likely an American tourist.
✔ Don't channel the TV show Emily in Paris. Kooky clothing combinations will be frowned upon and draw a raised eyebrow.
✔ Don't knot your scarf wrong. Check out this video from Cosmpolitan France on how to knot your scarf corrrectly, so that it will fall artfully without being messy.
✔ Don't get flustered if a stranger stares at you in the street, particularly woman to woman. The longer she stares you down the better, as this is almost definitely a sign that she's into your look or covets your little black leather jacket. In Paris, fashion is serious and merits serious investigation.
✔ Do visit one of Paris' cool concept stores — FrenchTrotters, Merci, or Assouline.
✔ Do visit the ultimate French pharmacy, CityPharma, in the Saint Germain neighborhood where Rue Bonaparte meets Rue du Four. There will be crowds all day long. But it's worth the effort for the amazing selection of Avene, Klorane, La Roche-Posay at the best prices in Paris.
4. Rules About Where To Go Or Not To Go
✔ Do take a long walkabout, flaneur style. Life in Paris is lived on the streets and is a key reason why the French are slim.
Paris is an eminently walkable city and easy to navigate. It's usually the least annoying way to get around. The best time to stroll is Sunday, when many attractions in Paris are closed.
✔ Do stroll through the Marais as you flaneur. It's a magical quarter in the 3rd and 4th arrondissements perfect for strolling.
The Marais is full of aristocratic stone mansions and cobbles squares that can only be appreciated on foot. And there are some fantastic museums — the Carnavalet Museum, the Picasso Museum, the National Archives, the Musee Cognacq-Jay, etc.
✔ Don't walk down the Champs Elysees. This street is only for non-Parisians and tourists, with cheesy souvenir shops and fast food eateries to boot.
✔ Don't visit the Place due Tertre in Montmartre. This is one of the worst tourist traps in Paris.
You'll just be harassed by wannabe french artists. No local would stroll through this part of Montmartre. Stick to the back streets instead.
✔ Don't bother with Leonardo da Vinci's Mona Lisa at the Louvre. It will inevitably be a disappointing experience.
The Mona Lisa is a tiny painting with a massive queue. There are equally beautiful paintings in the same room and plenty of underrated masterpieces at the Louvre. In fact, Paris is chock full of other amazing art museums.
If you want to see art like a local, go to a temporary exhibition at the Grand Palais or the Louis Vuitton Foundation. The cultured locals show up for these in droves. If you want to rub elbows with them, be sure to book a ticket weeks in advance.
Or, take in an intimate small secret museum like the Victor Hugo Museum, the Museum of the Romantic Life, or the Gustave Moreau Museum.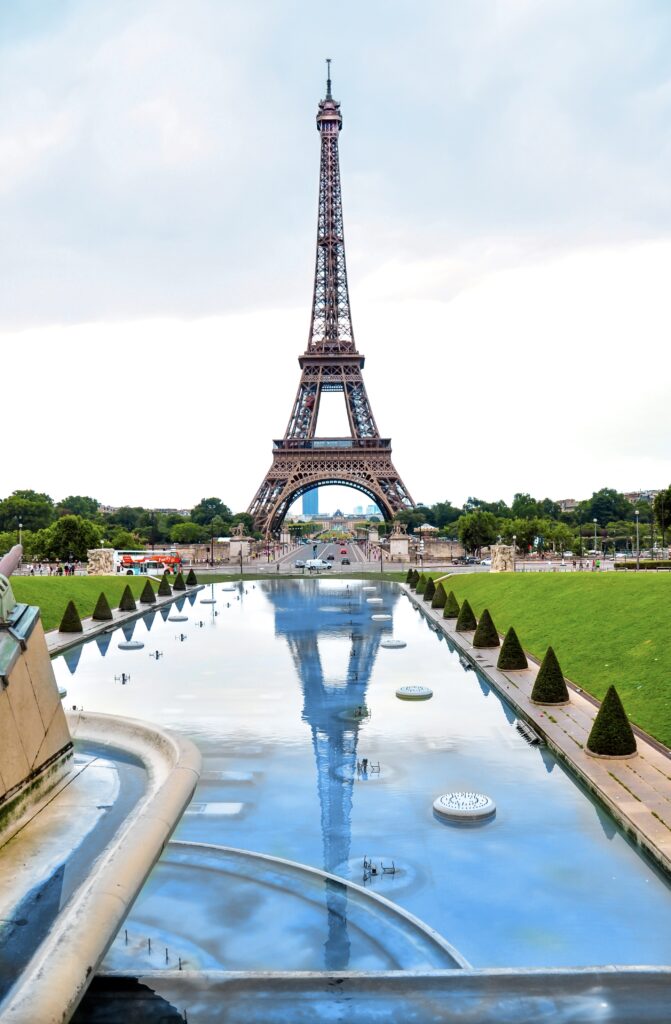 Don't summit the Eiffel Tower. No Parisian would dream of climbing the Eiffel Tower. It's surrounded with vendors harassing you to buy things. Instead, you can admire it from afar or from the Arc de Triomphe.
5. Best Non-Touristy Places To Eat And Drink
✔ Do indulge in Paris' red hot cocktail o'clock culture. To get the best views and inventive cocktails, head to one of the beloved Le Perchoir bars — atop Gare de l'Est, on a rooftop in Menilmontant, and above the Marais' BHV department store.
✔ Do indulge in Paris' wine culture. For on trend wine bars, try Septim La Cave, Deviant, or Frenchie Bars a Vins.
✔ Don't imbibe excessively. Paris seems to have wine running through its veins. But they drink in moderation. So drunken behavior will draw frowns.
✔ Don't expect to leave satisfied from any of the above locations without forking over at least € 20. The democratization of food has yet to come. If you spent all your money on last night's cocktails, a croque monsieur at the local cafe can do the trick.
✔ Don't got to Cafe de Flores or Les Deux Magots in Saint-Germain. They are very touristy, overpriced, and serve up mediocre food. There will be lines to get in and there won't be locals in those lines.
✔ Do try these non-touristy brunch/lunch spots:
1. Season in the Marais for the perfect hybrid of a cafe-juice bar-coffee shop. Salads, organic juices, and stylistas abound.
2. Nanashi for lunch when you're after an Asian-style meal in an minimalist restaurant space, filled with attractive people dressed mostly in black.
3. Marche des Enfants Rouges, Paris' oldest food market, is located in the Marais. This is the perfect spot to grab fresh produce. Brunch fans can head to L'Estaminet or La Petite Fabrique.
4. The Broken Arm, a cute coffee shop and concept store hiding in the Marias. You can get avocado toast, granola, salads, etc.
✔ Don't miss these cute cafes and bars:
1. Le Jaja is a converted bordel on a trendy street in the 2nd arrondissement.
2. Pavillon Puebla is a summer hangout spot in the Buttes Chaumont park in the 19th adjacent to Montmartre.
3. Le Moulin de la Vierge is a picture perfect cafe in the picture perfect Place des Petits Pères.
4. The Salon de Thé is a colorful cafe in the Mosquee de Paris where you can have mint tea and delicious pastries.
✔ Do book in advance these non-touristy restaurants for dinner:
1. Au Passage is good for small plates of modern French food and a cheerfully crowded quintessentially Parisian atmosphere.
2. Chez Omar has the best couscous in town. Have a drink at one of the open air cafes on the North Marais' trendy Rue de Bretagne before sitting down.
3. Clamato is perfect for when you're craving perfectly cooked seafood by the geniuses behind the Michelin-starred Septime.
4. Aux Deux Amis is a vibrant converted dive bar where you'll find organic wine, outstanding charcuterie, and small plates. Stand at the bar for drinks and nibbles for the real experience.
5. Chez Paul features traditional French food and is a hidden treasure near Bastille.
6. Pink Mamma is where you'll find Italian-centric food in a beautiful plant-filled restaurant with a glass skylight.
7. L'Alivi is a romantic spot in the Marais where you get dine on Mediterranean food wrapped in stone walls and ambiance.
I hope you've enjoyed my tips for visiting Paris and blending in like a local. You may enjoy these other Paris travel guides and resources:
If you'd like to act like a local in Paris, pin it for later.