"Oh! Who can be ever tired of Bath?" — Jane Austen, Northanger Abbey
If you're looking for a great day trip from London, Bath England should definitely be on your list! This one day Bath itinerary covers all of the top attractions and best things to do in Bath.
Despite its small size, Bath is a breathtakingly beautiful city nestled in the lush green hillsides. It has been a popular destination for visitors since the Roman times, and it's easy to see why.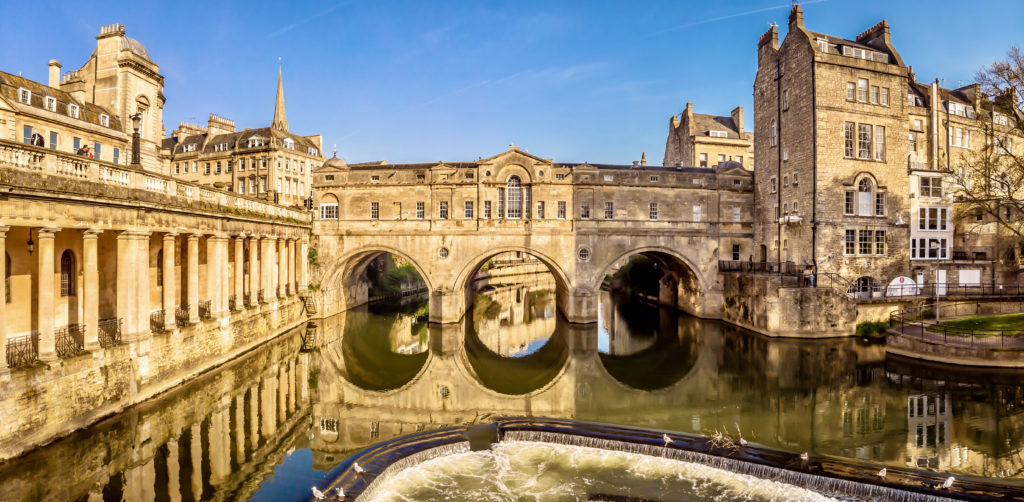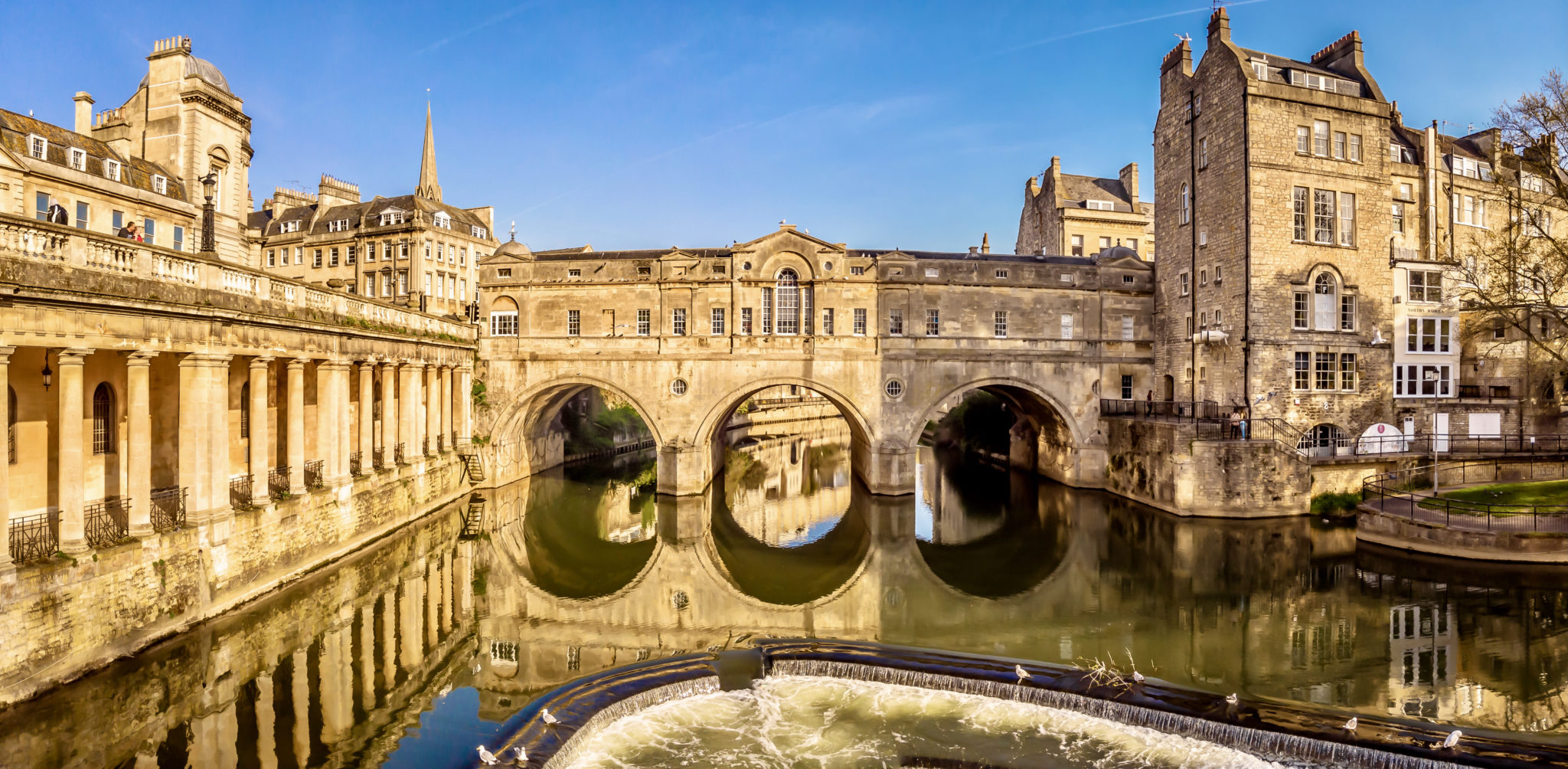 Bath is a city of both romance and ruins, with its entire historic center designated as a UNESCO-listed site. With its abundance of stunning Georgian architecture and rich Roman history, Bath is one of the most impressive cities in England.
Bath is known for its unique and gorgeous "Bath stone" buildings, which give the city a warm, honey-colored glow. Walking around Bath, you may feel as if you've stepped into a Jane Austen novel.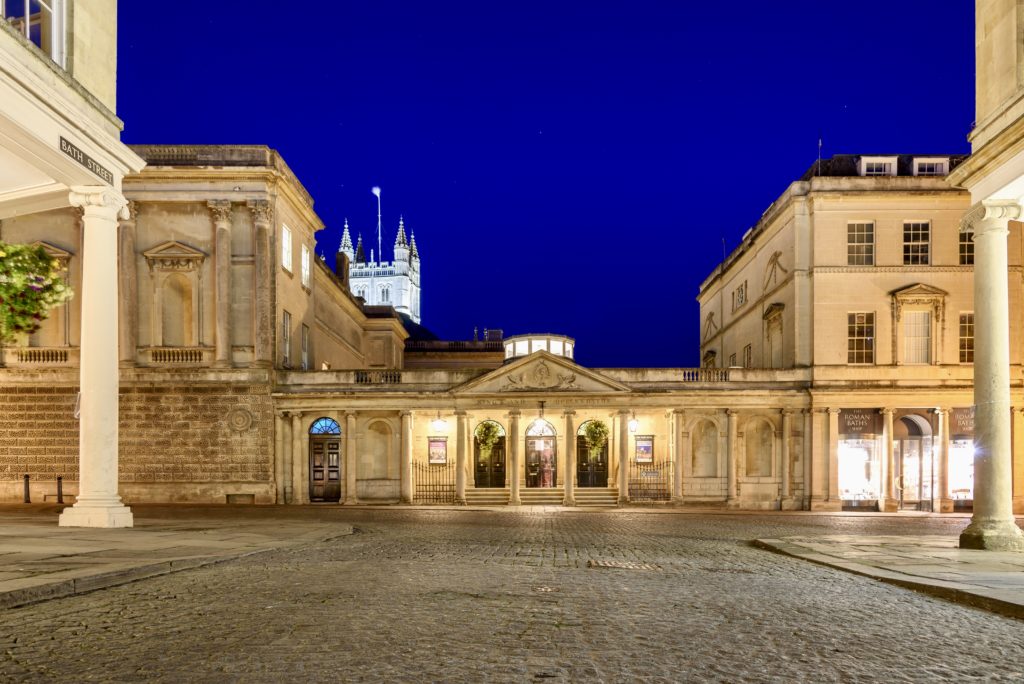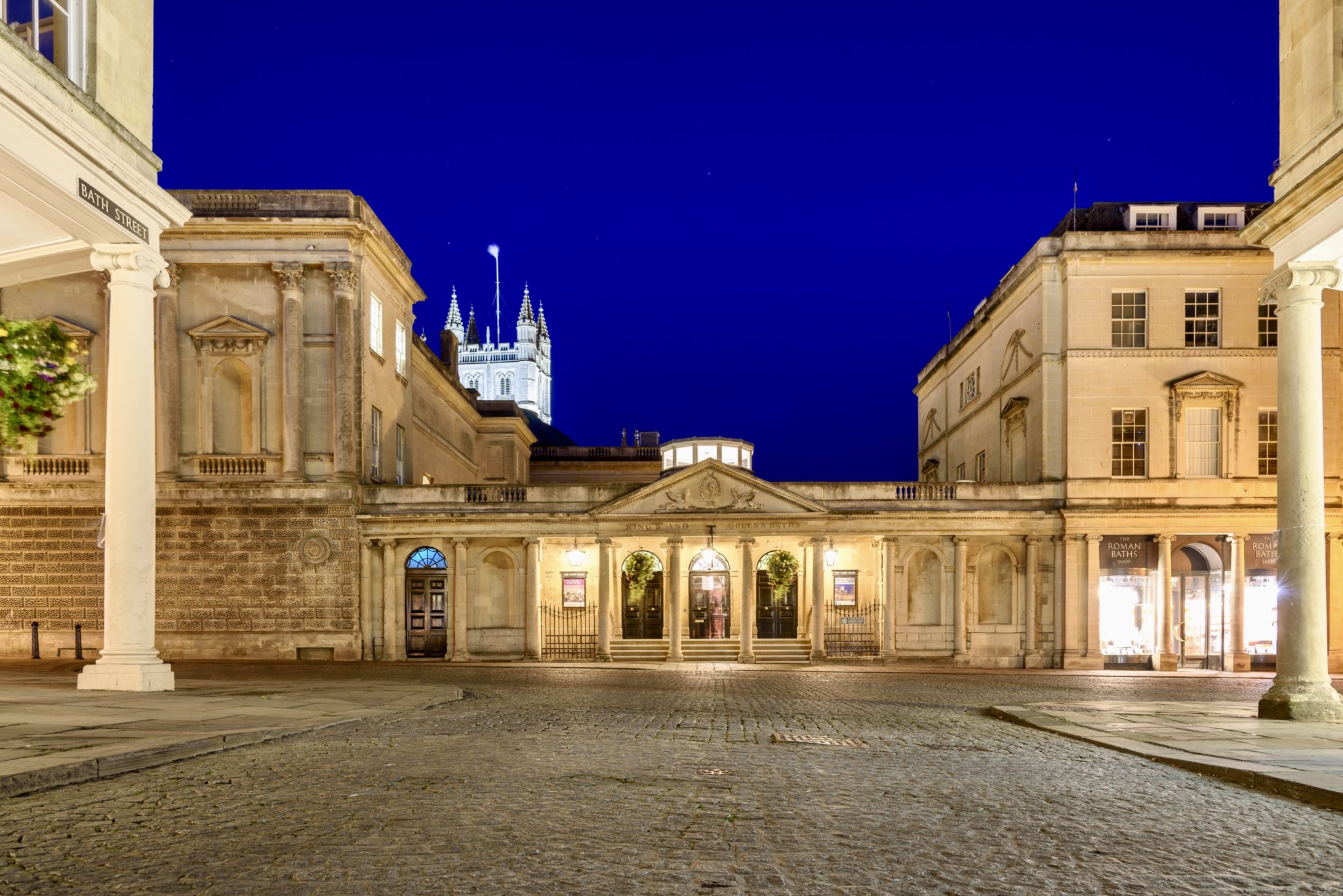 While Bath is a popular tourist destination, its otherworldly charm still makes it an absolute joy to visit. And since the city is located within easy reach of London, it's the perfect day trip destination — just a quick 1.5 hour train ride away.
A Short History Of Bath
No one day in Bath itinerary would be complete without a short history of the city.
Bath has a rich history, dating back to its time as a Roman city. In 40 A.D., the Roman Emperor Vespasian marched through Britain, and Bath was one of the cities he conquered.
With the formidable power of the Roman war machine behind him, Vespasian had little difficulty in subduing the far-flung city.
READ: Nutshell History of Ancient Rome
The Romans were keenly aware of the incredible value of Bath. They had seen steam rising from a marshy area in the water and knew they had discovered something special.
It turned out that Bath was home to a hot spring, the perfect place for a luxurious Roman-style bath. The Romans wasted no time in creating an elaborate complex of baths, pools, and even a temple on a sacred Celtic site. They named the city Aquae Sulis.
With its seven hills, Bath aimed to become the "Rome of England." Two hundred years after Vespasian's army arrived, Bath had become a prosperous trading city. And 300 years later, Bath had become a hub of culture and beauty.
In 480 A.D., the Roman Empire collapsed and the Romans left Bath. When they departed, they took with them their technology and medical knowledge, leaving Bath without access to the advancements that had made the Roman baths so impressive.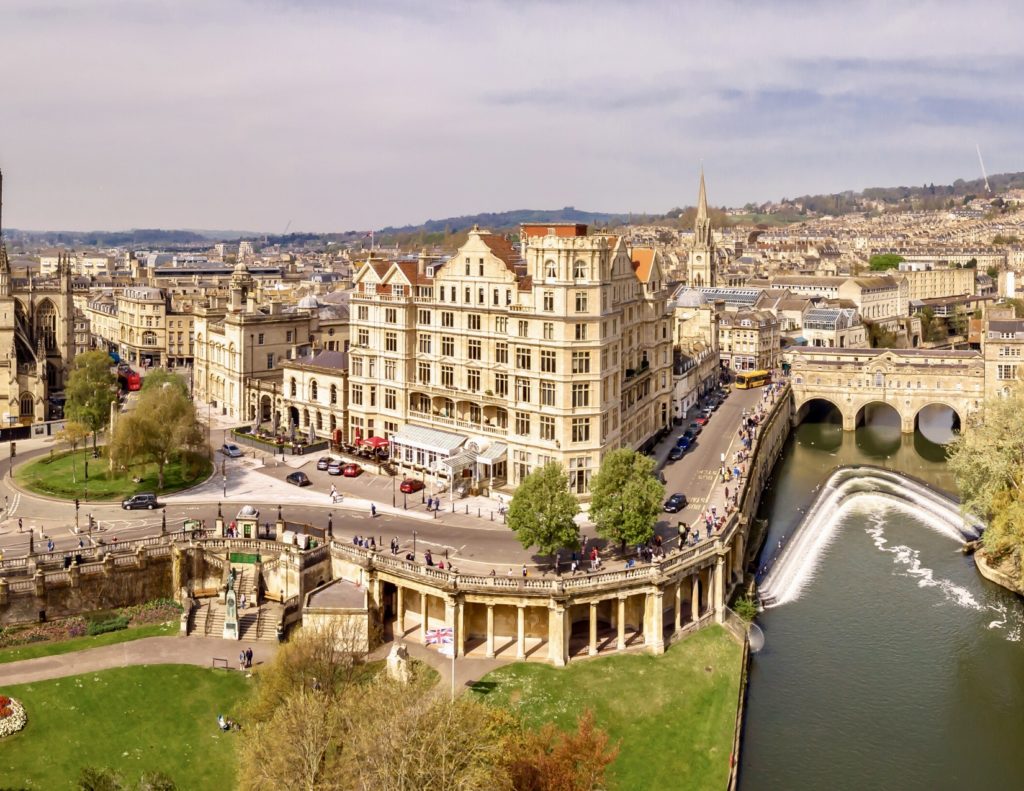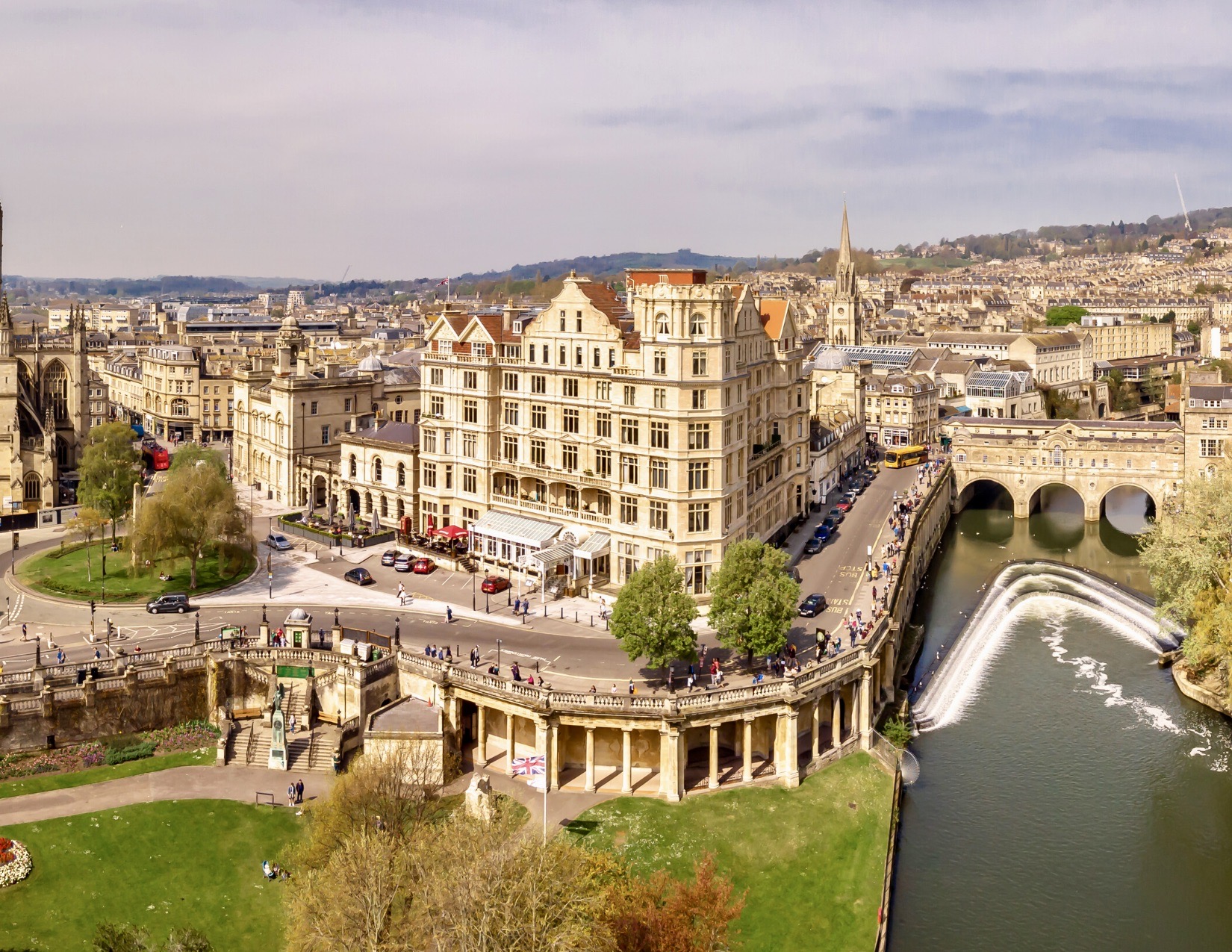 By the 5th century, the Roman city of Bath had largely vanished. Buildings fell into disrepair and stones were plundered.
However, in the 7th and 8th centuries, the fortunes of Bath began to improve. The construction of a cathedral put Bath back on the map. The city's natural hot springs and their purported healing properties soon attracted many visitors, including some notable figures.
Queen Elizabeth I famously bathed in Bath's waters King James II's wife also sought refuge in Bath when she was unable to conceive. After visiting the hot springs, she miraculously became pregnant and gave birth to a healthy child.
This event helped to solidify Bath's reputation as a destination for healing and rejuvenation. Tourists flocked to the city, marking the beginning of Bath's second golden age.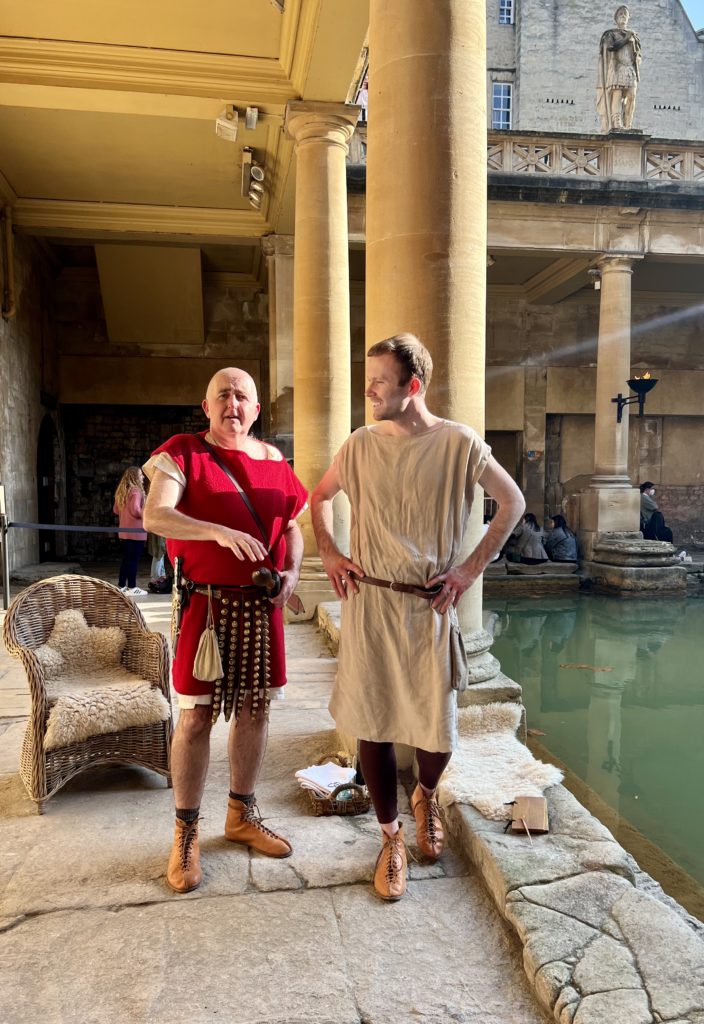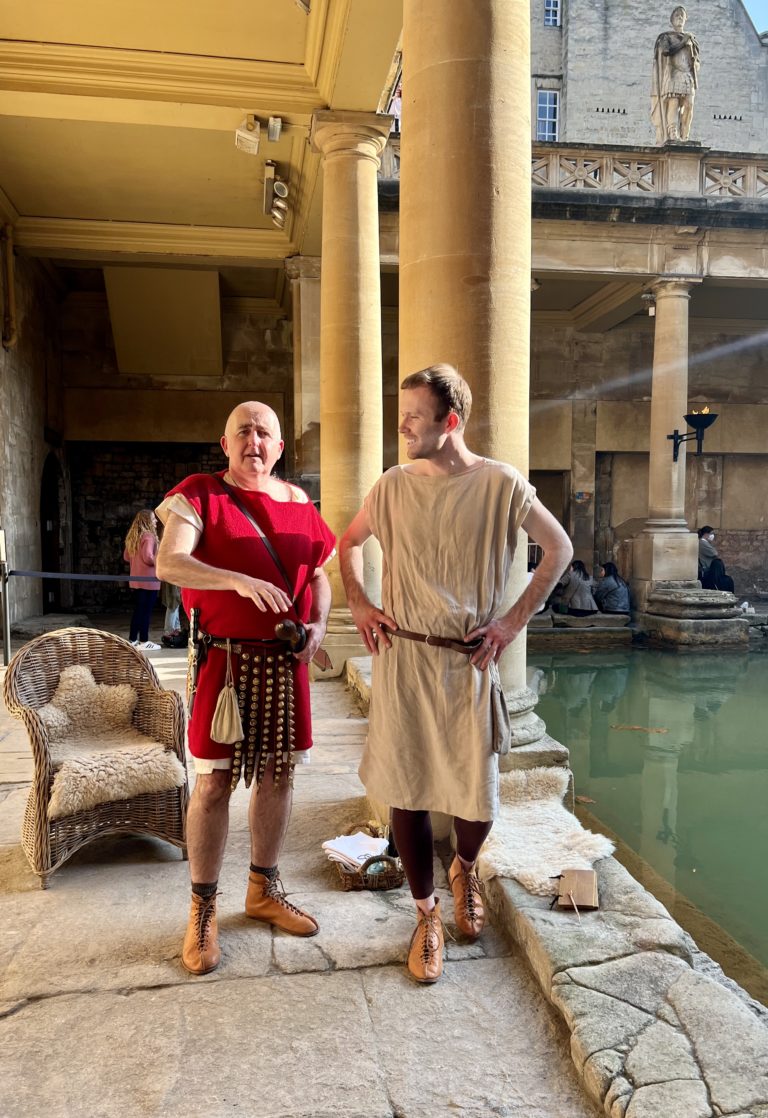 In 1559, he British painter Thomas Gainsborough arrived in search of better paying clientele. Fashionable ladies who spilled out of the Pump Room on Abbey Street were greeted by a sign advertising Gainsborough's paintings.
In the early 18th century, a bon vivant named Beau Nash arrived in Bath. He became the chief curator and "master of ceremonies" for visitors. With his dandyish ways, the "pleasure city" of Bath became the Los Angeles of Britain.
In the late 18th century, or Regency era, a succession of gifted architects got busy. They gave Bath a Georgian splendor and order — a kind of serenity in stone — that happily survives.
Bath became a popular stop on the "grand tours" taken by wealthy and fashionable men. It also became a favorite holiday retreat and upper class resort.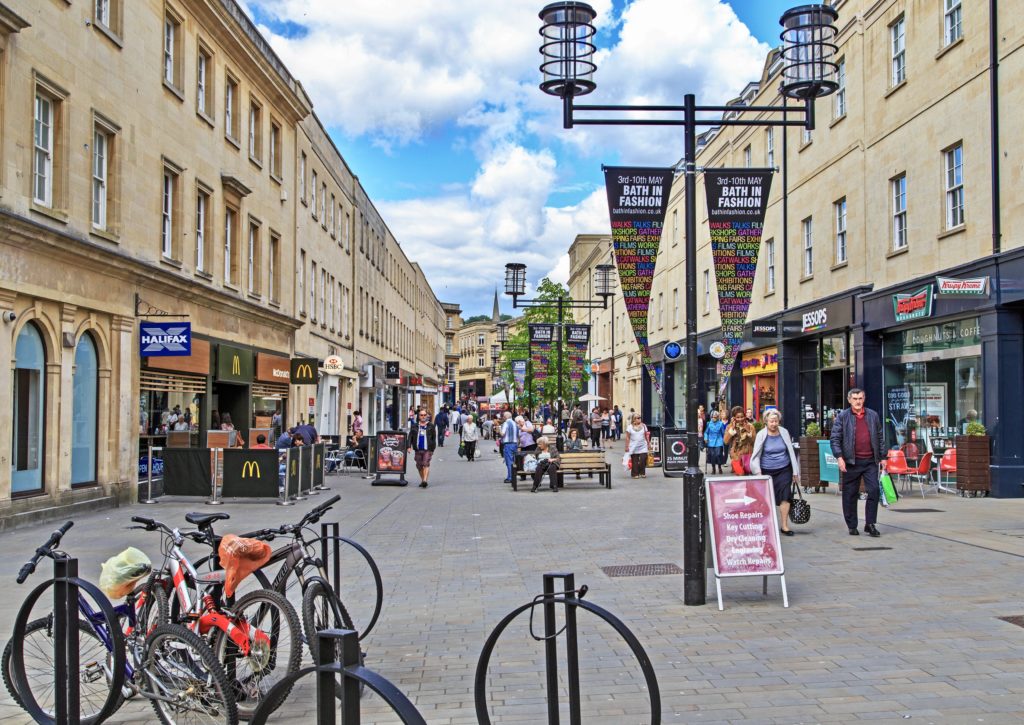 The wealthy Londoners went there to escape the city. They would come for the season and amuse themselves by dancing at balls and playing craps.
Jane Austen came to Bath. She actually lived there for a few years during its heyday, gathering her juiciest material. She had many suitors there, but never married.
Austen wrote Persuasion and Northanger Abbey while she lived in Bath. Bath provided the grist for her novels, which satirized the well-heeled denizens of fashionable towns, their scandals, and their matchmaking.
Overview Of One Day In Bath Itinerary
Here's a quick snapshot of things you can see and do with one day in Bath.
Historic Center
Bath Abbey
Roman Baths
Royal Crescent
Circus
Fashion Museum
Jane Austen Heritage Center
Pulteney Bridge
Holburne Museum of Art
Prior Park
Thermal Baths Spa
Alexandra Park
If you're in a hurry, below are some of the top tours and experiences for Bath. Don't forget to plan ahead when visiting, especially in high season.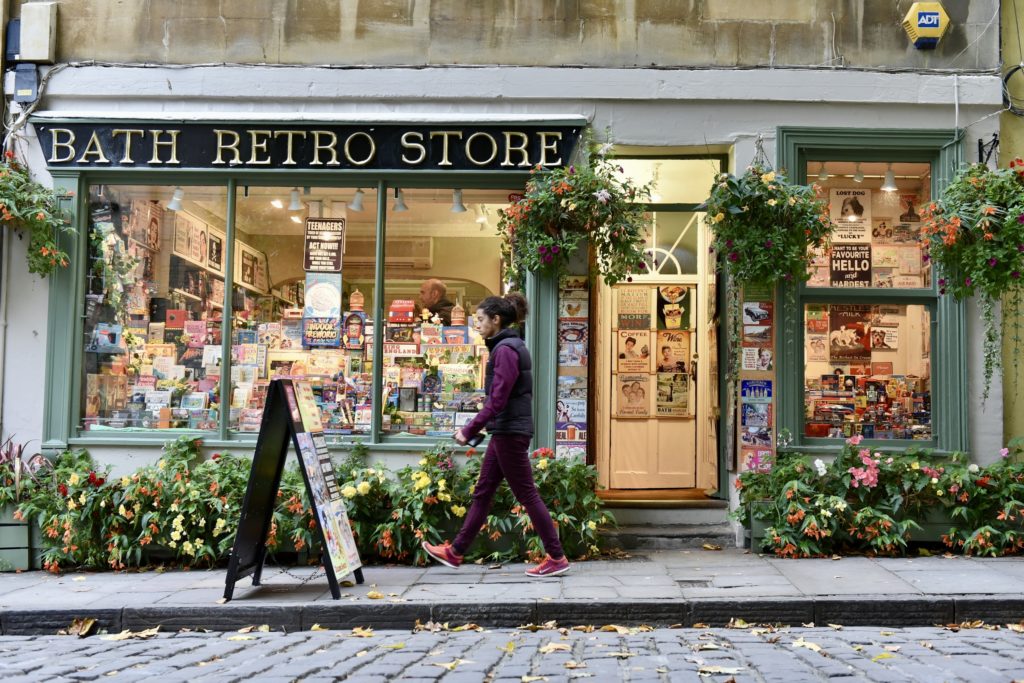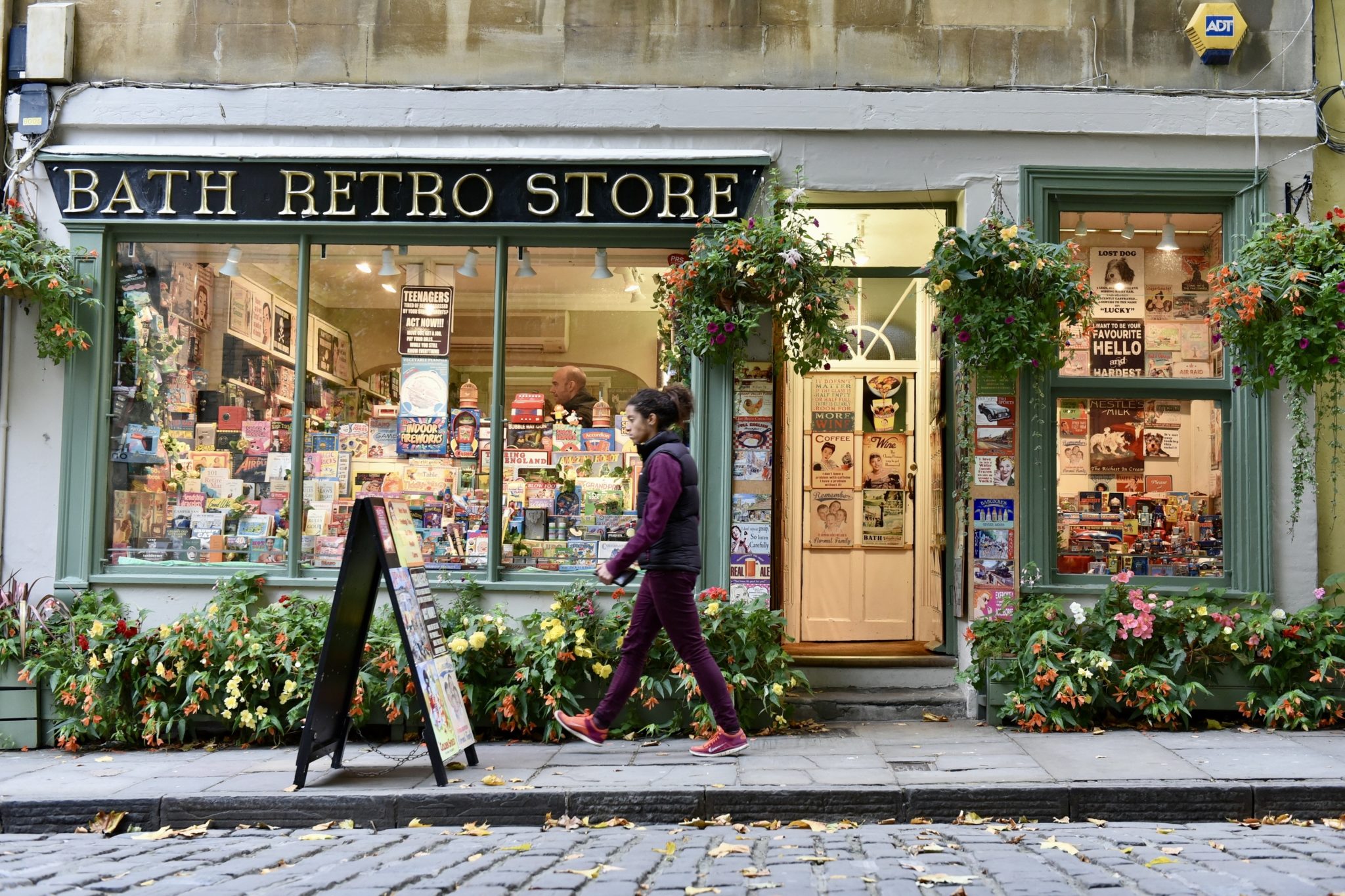 One Day In Bath England Itinerary
Bath is a city that's perfect for a one-day visit. Thanks to its compact center, you can easily see the main attractions in just a day.
Of course, if you have more time, you may want to linger longer and indulge in the hot springs or simply relax in the beautiful, honey-colored city.
If you only have one day to spend in Bath, don't worry – I've got you covered! Below are all the top attractions you can visit in a day.
Depending on your travel pace, you may not have time to see them all, but I wanted to give you all the options so you can customize your itinerary to your liking.
One Day In Bath Itinerary AM
1. Historic Center
Start off your 1 day in Bath with a stroll through the city center. You may want to book a 1.5 hour guided walking tour to get oriented.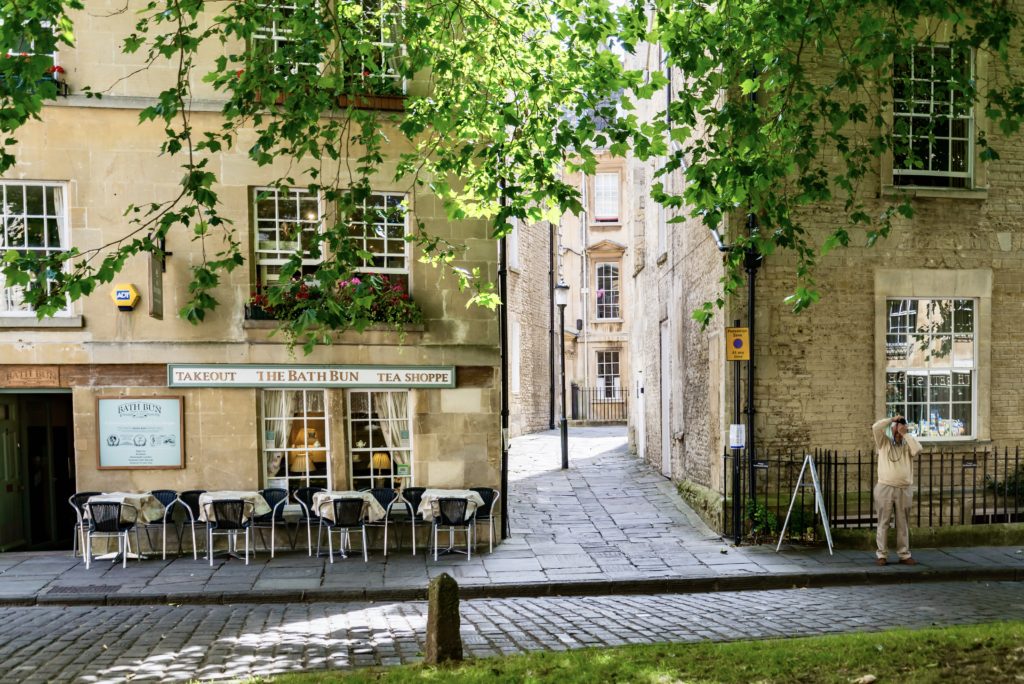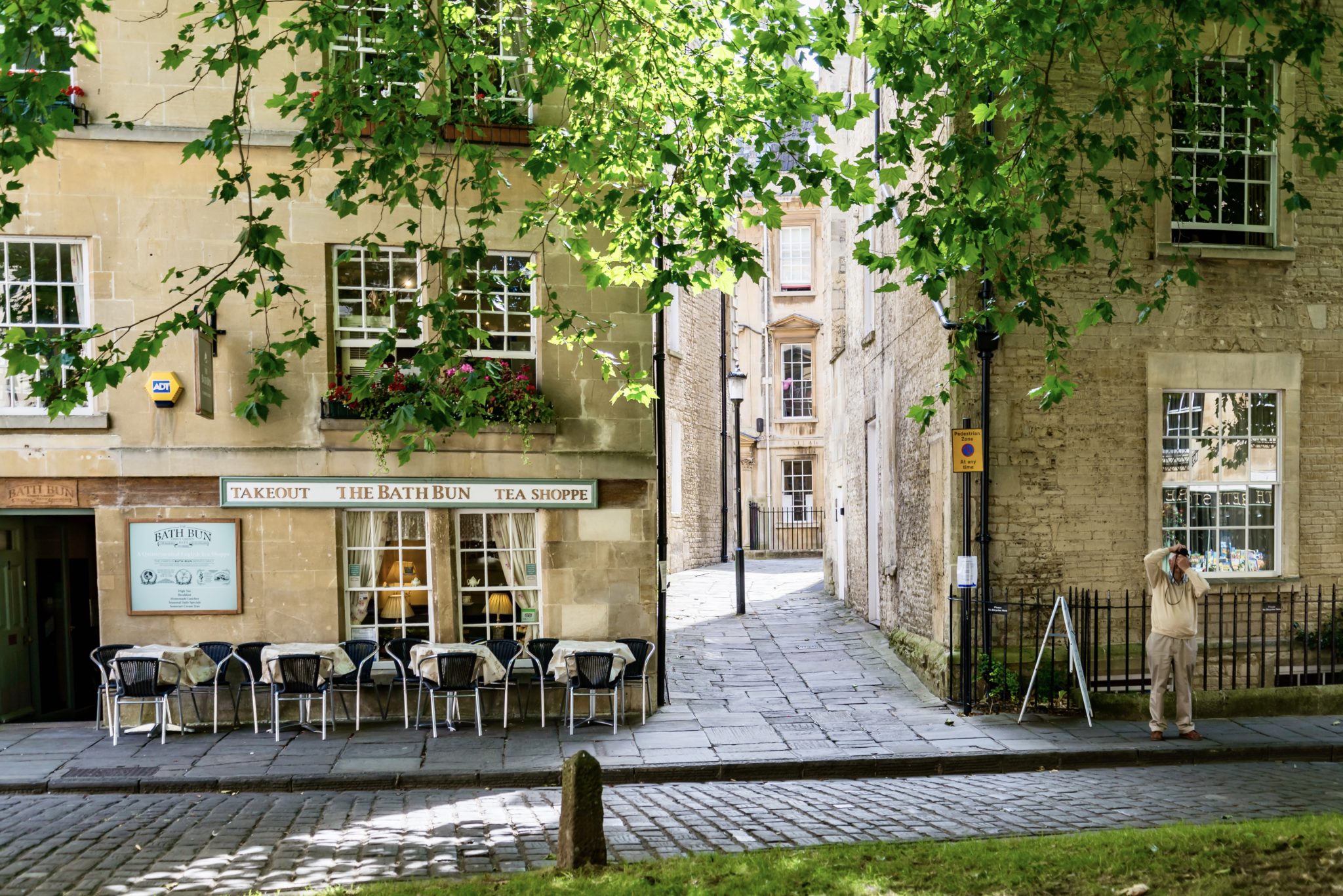 Bath is visually one of the prettiest cities I've been to in England. There's lovely honey-washed Georgian architecture hugging pristine roads everywhere you go.
The city's most popular attractions, the Roman Baths and the Bath Abbey, are next door neighbors. The historic center is filled with fabulous shops, coffee cafes, and tea rooms.
Just window shopping alone is a real delight. The shops aim to provide whatever high quality goods you could want.
On any given day, you may see acrobats, musicians, memes, jugglers, or other buskers performing in the streets. With one day in Bath, you can easily peak in every corner and circle every photogenic square twice.
You may want to poke into the Guildhall Market. There are about 20 stalls. You can get everything from food, jewelry, sweets, and tea.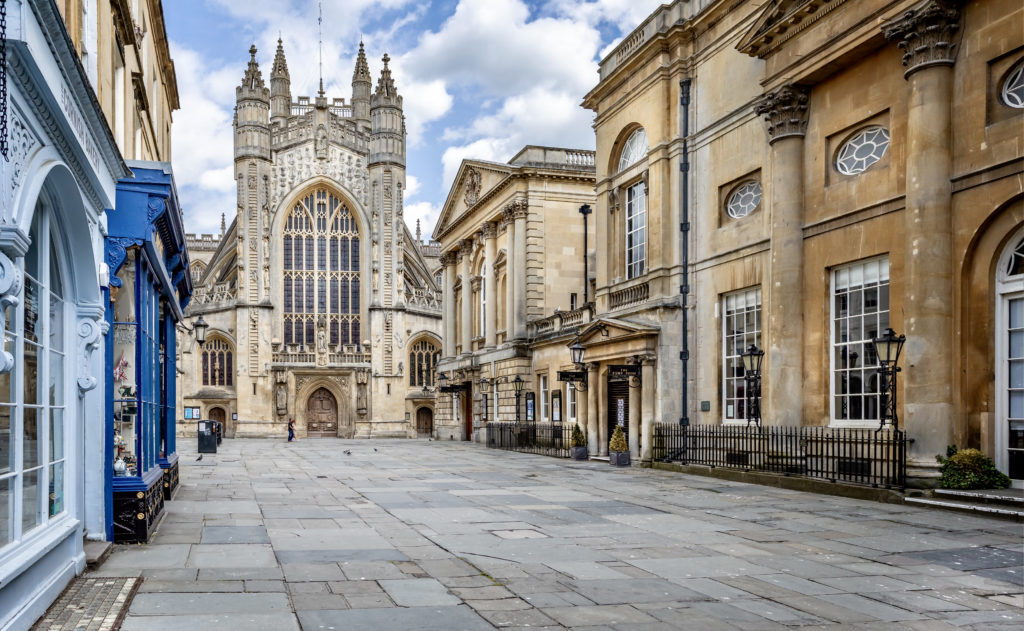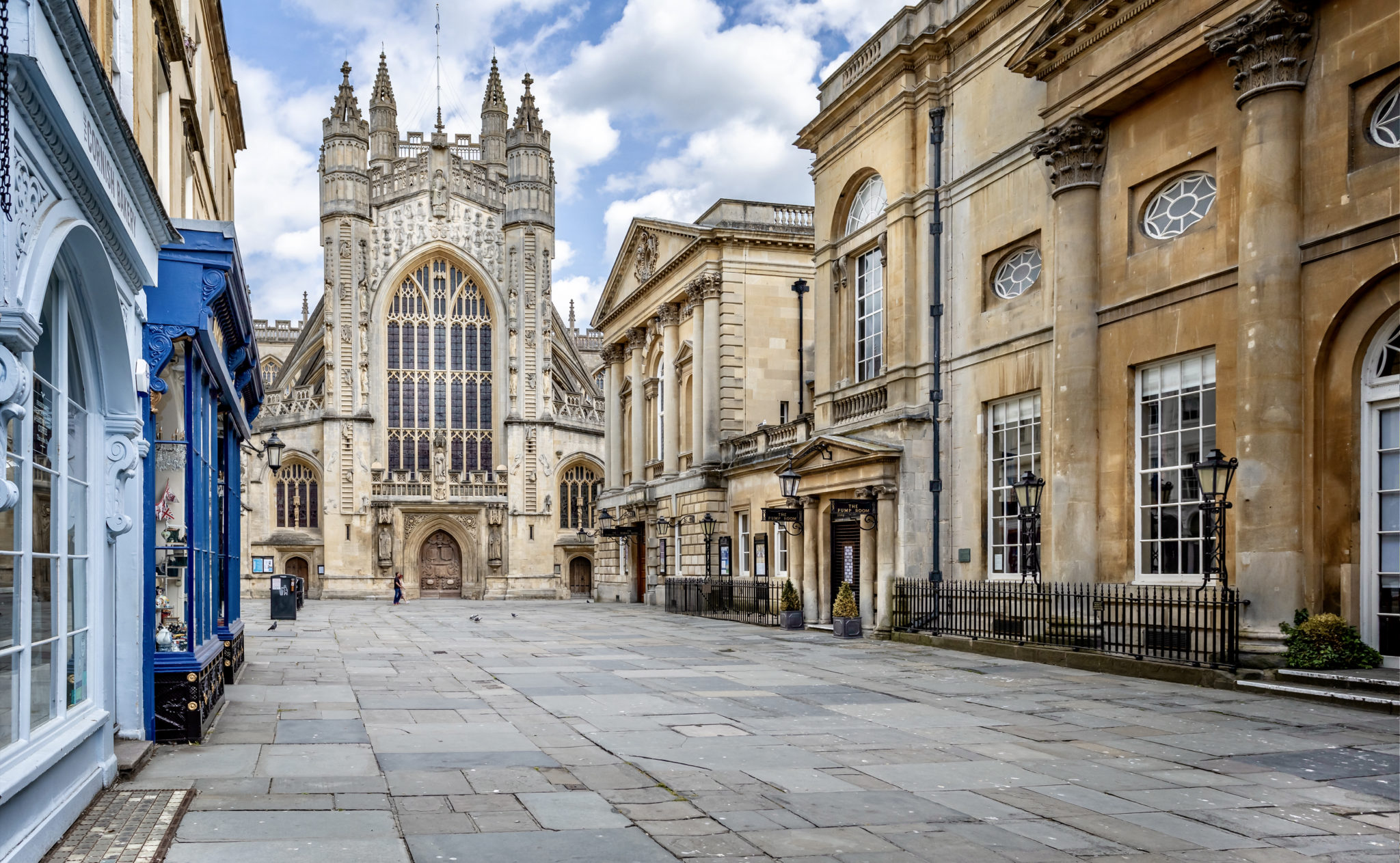 2. Bath Abbey
Bath Abbey is a massive medieval church built in an eye catching Victorian-Gothic style. The abbey was the last great church built in England. And, happily, it survived the English Reformation.
The stony abbey was originally founded as a Benedictine monastery in the 8th century. The current structure was built over 120 years from 1499-1626.
Gorgeous stained glass windows line towering walls. The facade is dotted with unique memorial stones and sculptures.
It's worth going inside just to see the vaulted fan ceiling and the magnificent 4000 pipe Klais Organ.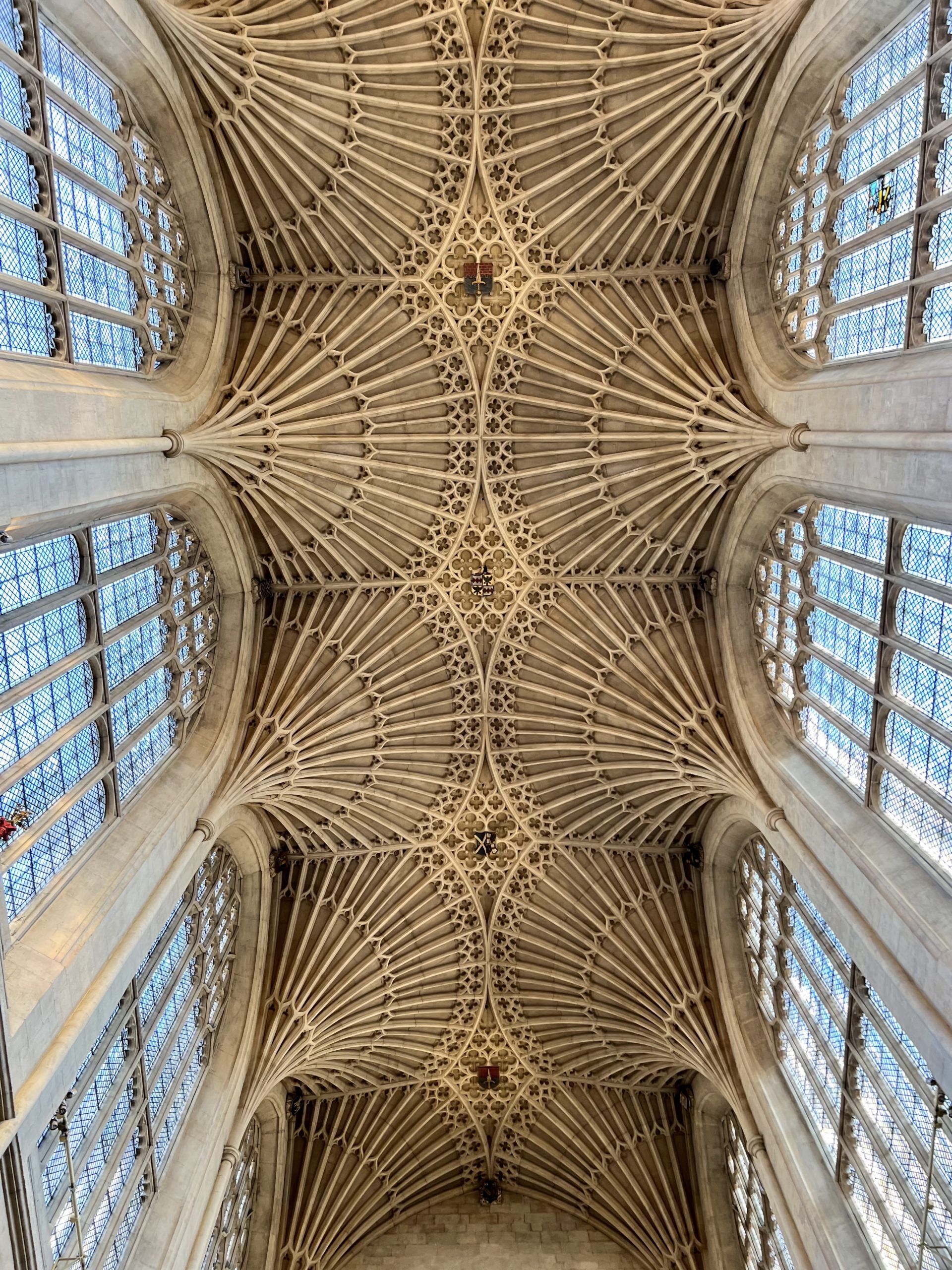 There are 635 memorial on the abbey walls. They mostly commemorate people from the 18th and 19th centuries. The abbey floor is made up of flat grave stones.
Admission is free and by donation. So there's no reason for you not to step in and at least take a peak.
If you're up for a hike, you can climb the 212 steps of the tower for £8. Be forewarned, it's a tight spiral staircase.
You'll go through the ringing chamber and the bell chamber. At the top, you'll have a bird's eye view over the historic center.
This Abbey is reminiscent of St. George's Chapel in Windsor. The abbey also offers 40 minute tours. You should check the website (linked above) to see what is on offer.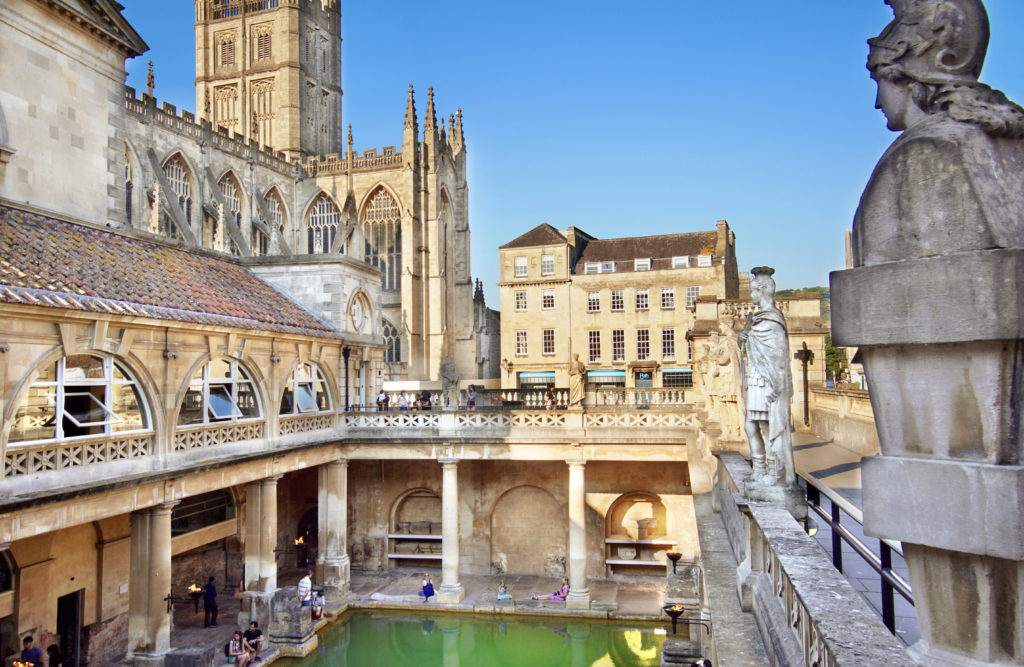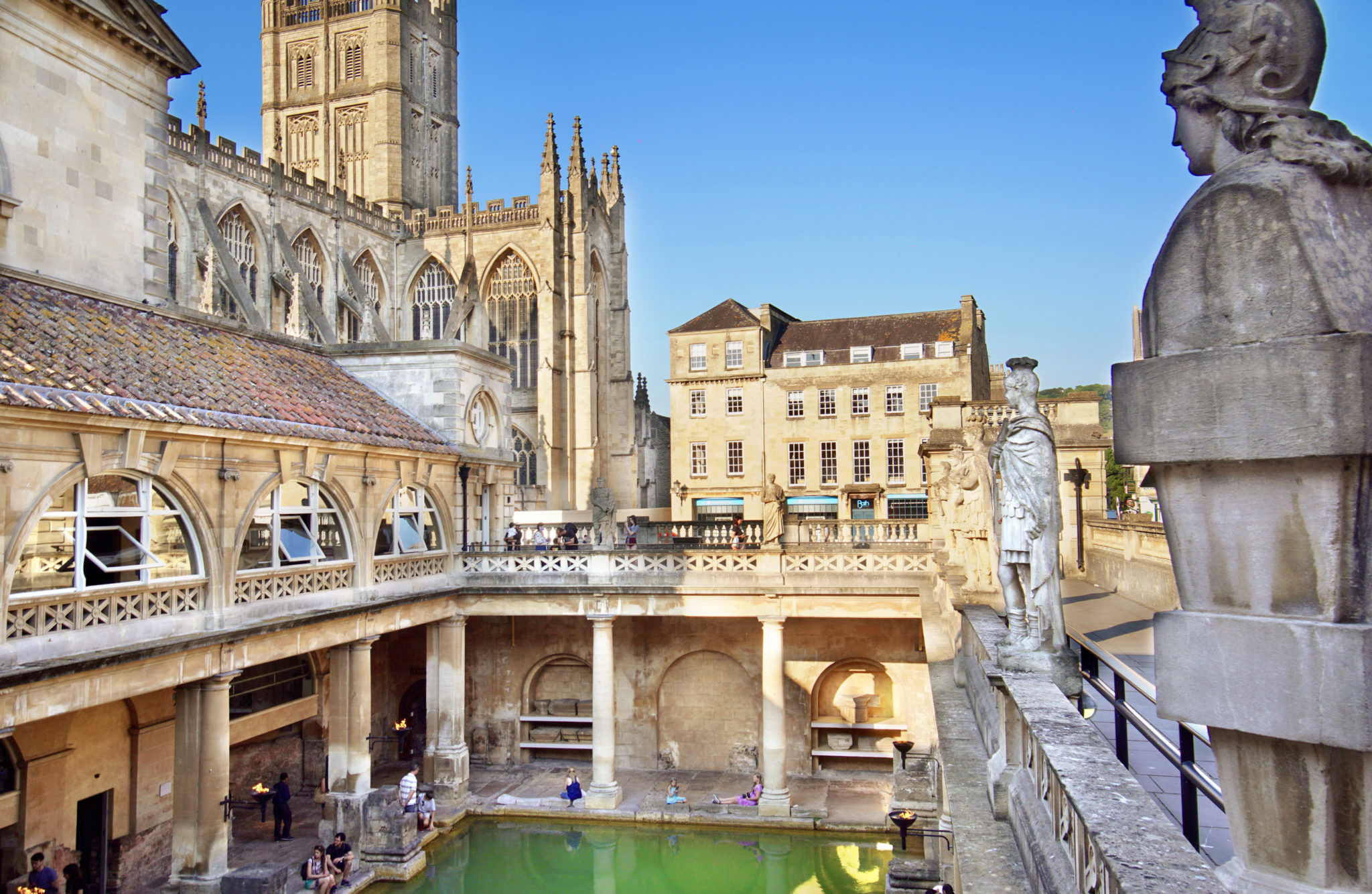 3. Roman Baths
Historically, the Roman Baths played a critical role in the city's history and development. Dating back to 75 A.D., the baths are the best preserved ancient baths in Northern Europe.
The baths are the top attraction in Bath and have a stunning setting. Above them, you have wonderful views of Bath Abbey.
The baths were discovered in 1880. Walking through them has a time warp feel, with the matte green waters of the baths perfectly reflecting the picturesque Roman facades. You'll feel as though you're stepping right back into Roman Britain.
There are four parts: (1) the great bath house; (3) the Sacred Spring; (3) the Roman Temple; and (4) the museum.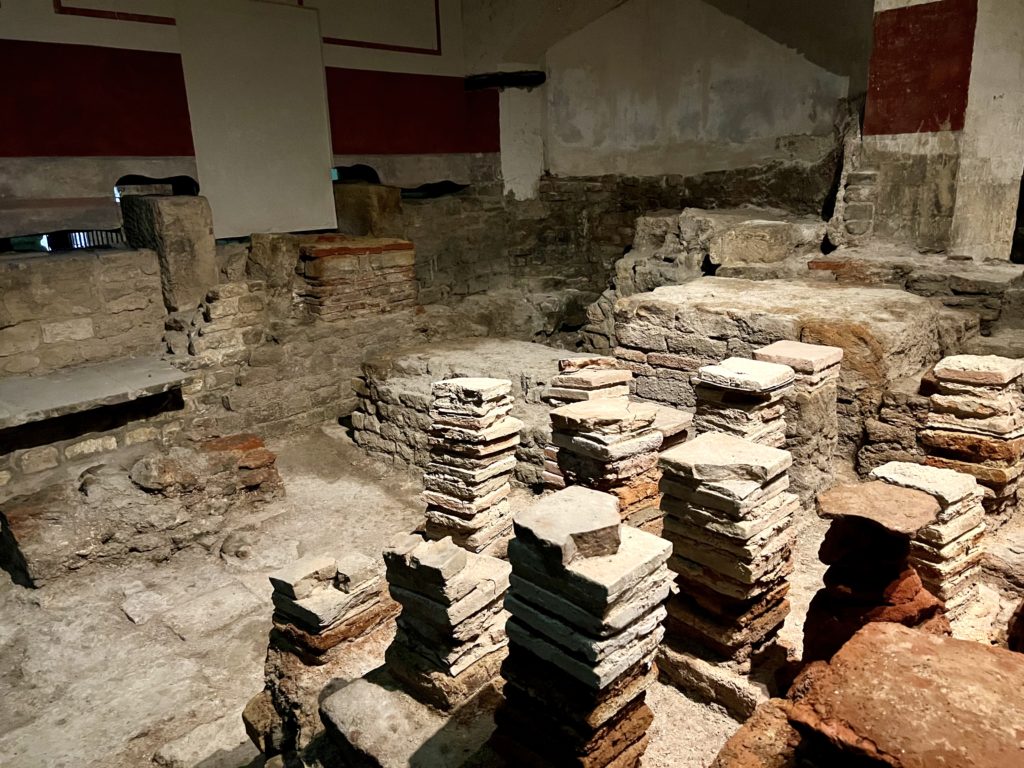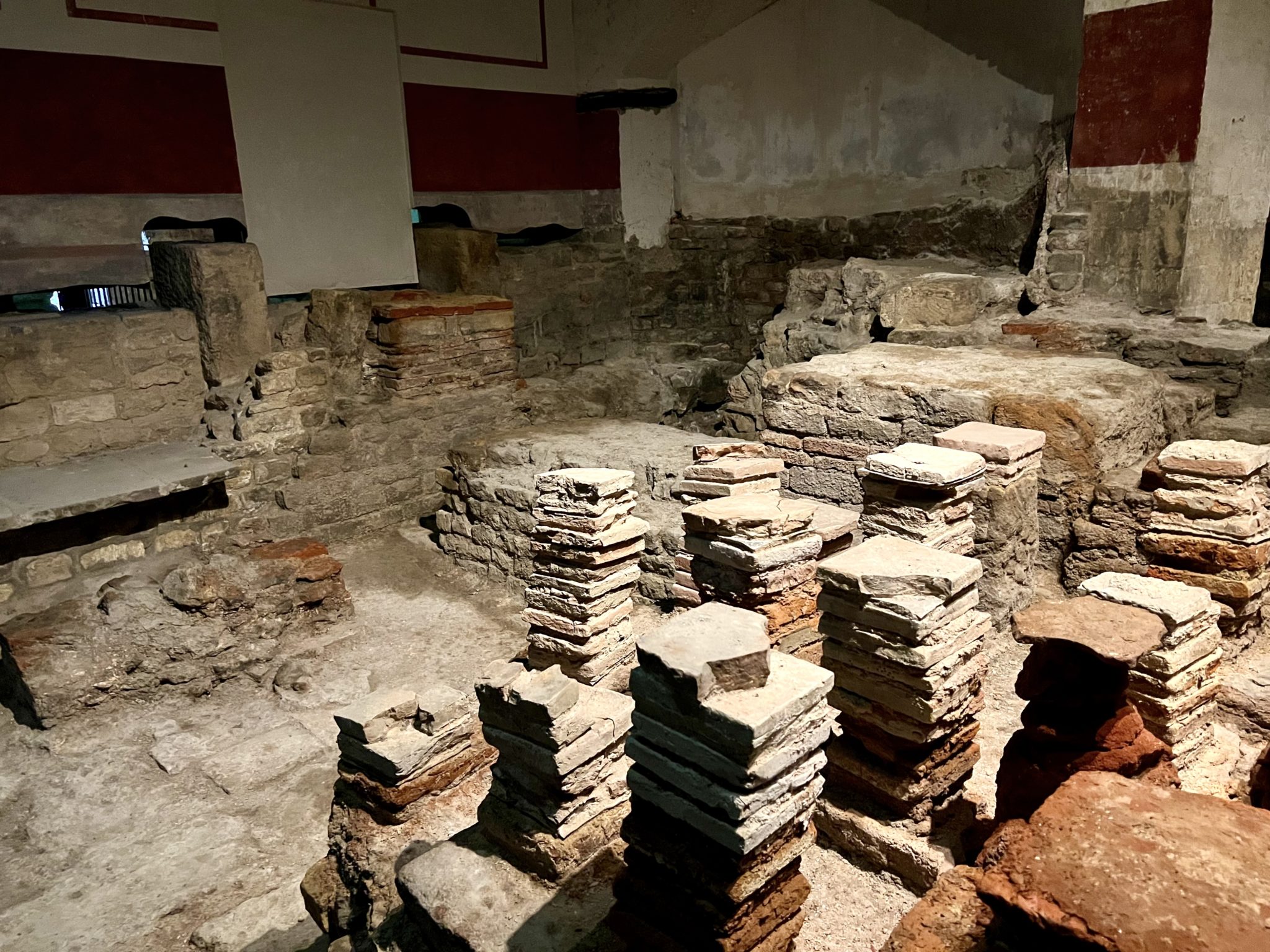 The Romans used the bath house for religious and recreational (bathing) purposes. But the baths were also the place to socialize. Food and drink were serve in the bath, including oysters and snails.
The water wasn't really green. It was colorless, but took on its green hue from algae growth caused by heat and daylight.
The water was revered as a cure for all sorts of ailments, like gout, rheumatism, and skin diseases. You can test this hypothesis in the complex's Pump Room, where you can sip a free cup of hot spring water.
Visitors pass from the terrace overlooking the baths through hallways and rooms.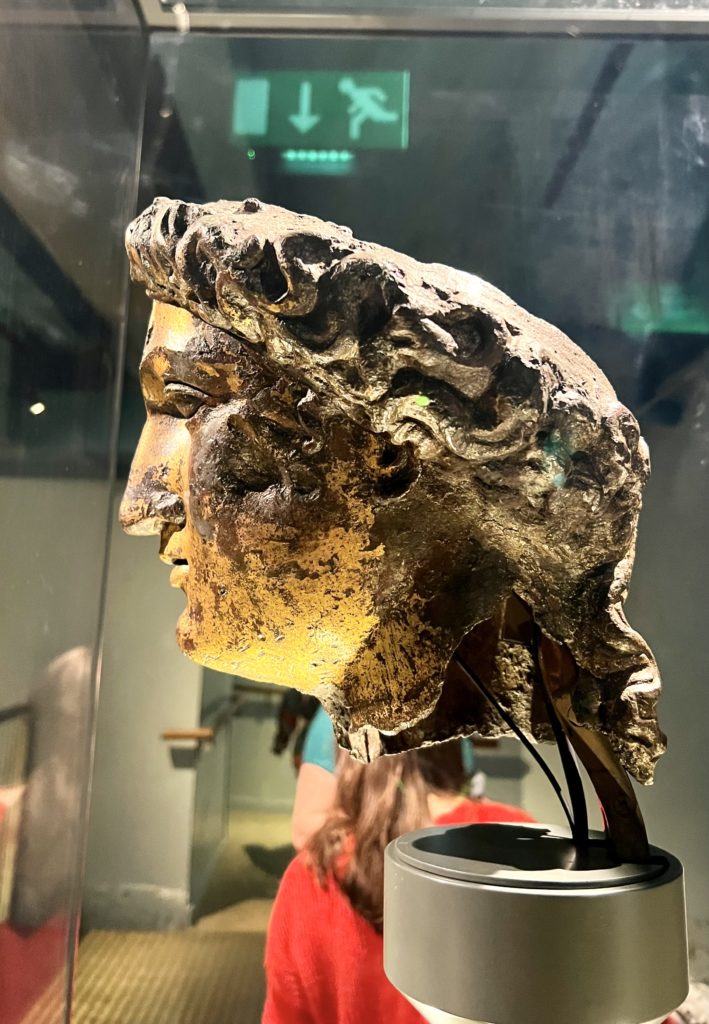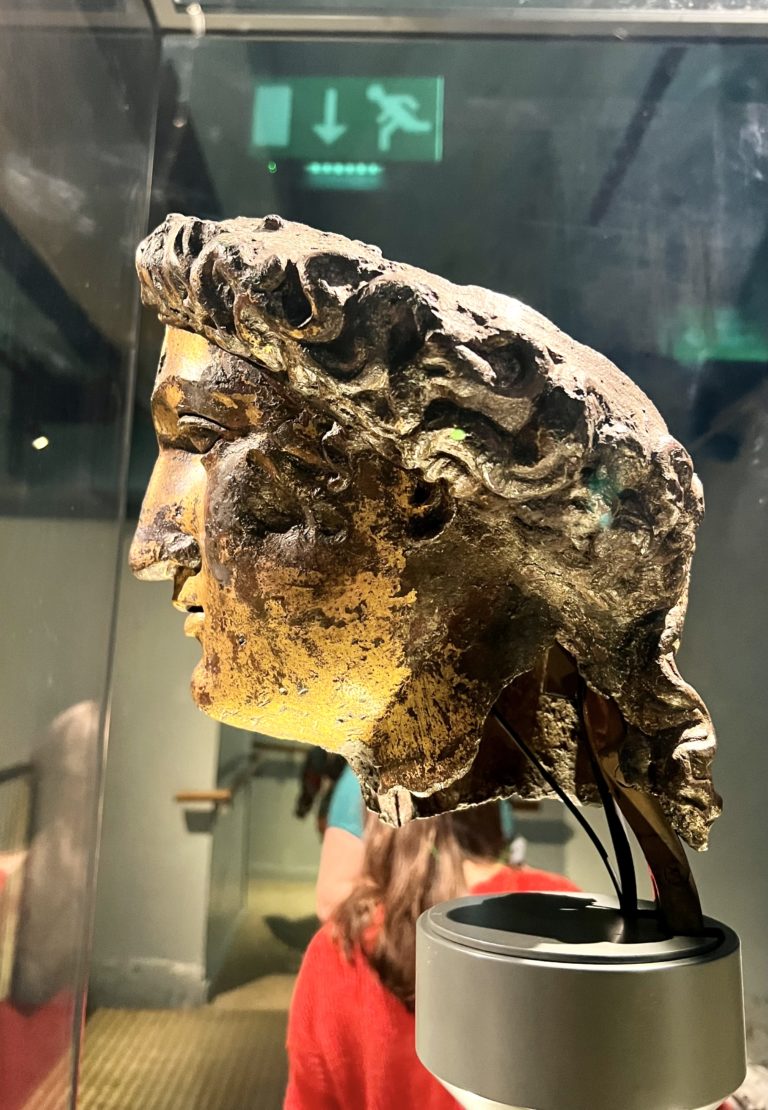 In the series of darkish museum rooms, you'll see the in situ remains and ornate architectural fragments of what was once the magnificent open air Temple of Sulis Minerva.
She was the goddess of the thermal spring. Sulis wasn't a Roman goddess though. She was a local Celtic deity.
You'll also find diagrams, dioramas, and models. There are other artifacts like coins, mosaics, tombstones, religious masks, and busts. Videos and holograms are used to make the ruins come alive.
You'll even see "curse scrolls." The Romans inscribed curses on tablets made of sheets of pewter or lead.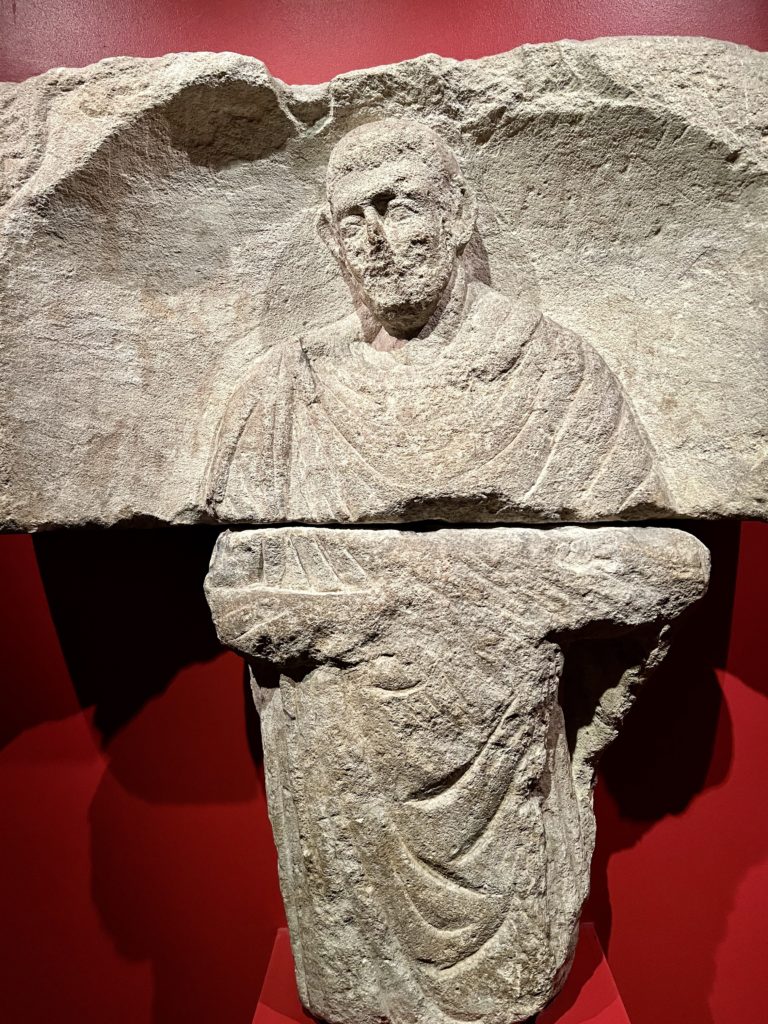 They threw the curses into the springs hoping to procure justice from Sulis Minerva. Archaeologists discovered the curses during excavations.
The curses are pretty funny. They reveal the petty side of human nature. They were almost like modern day tweets.
One scroll, for example, asks that the thief who stole his gloves lose his "mind and eyes." Another person sought revenge for the theft of a bronze vessel, asking that it be "filled with the blood of the thief."
The downward progress ends at a beautiful smoldering pool known as the Great Bath. It's an elegant hall with a rectangle swimming pool surrounded by broad paved walkways.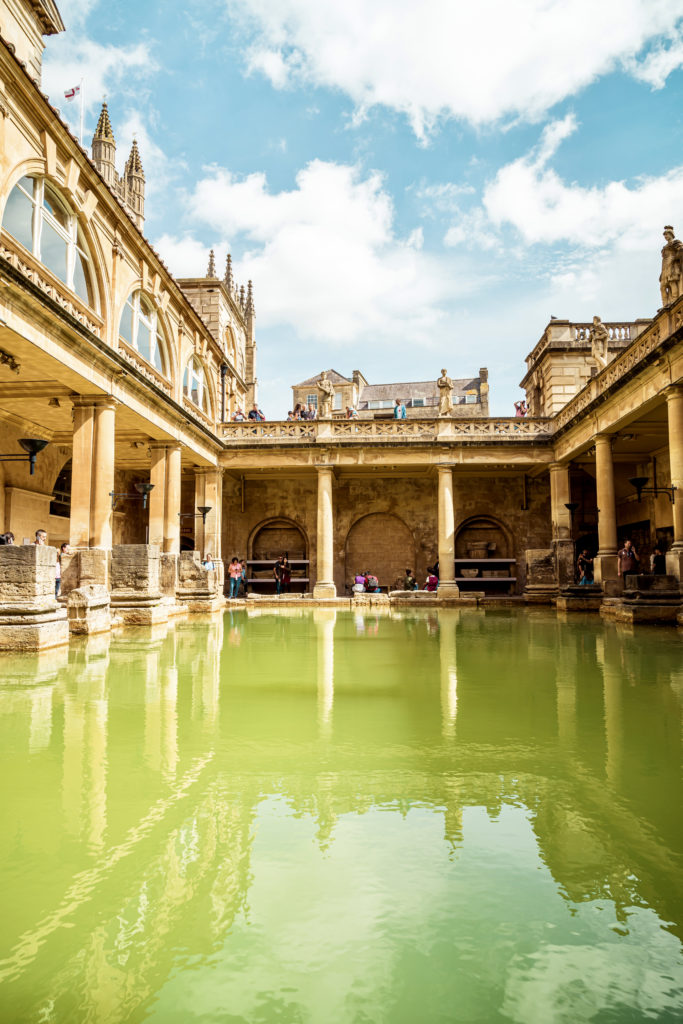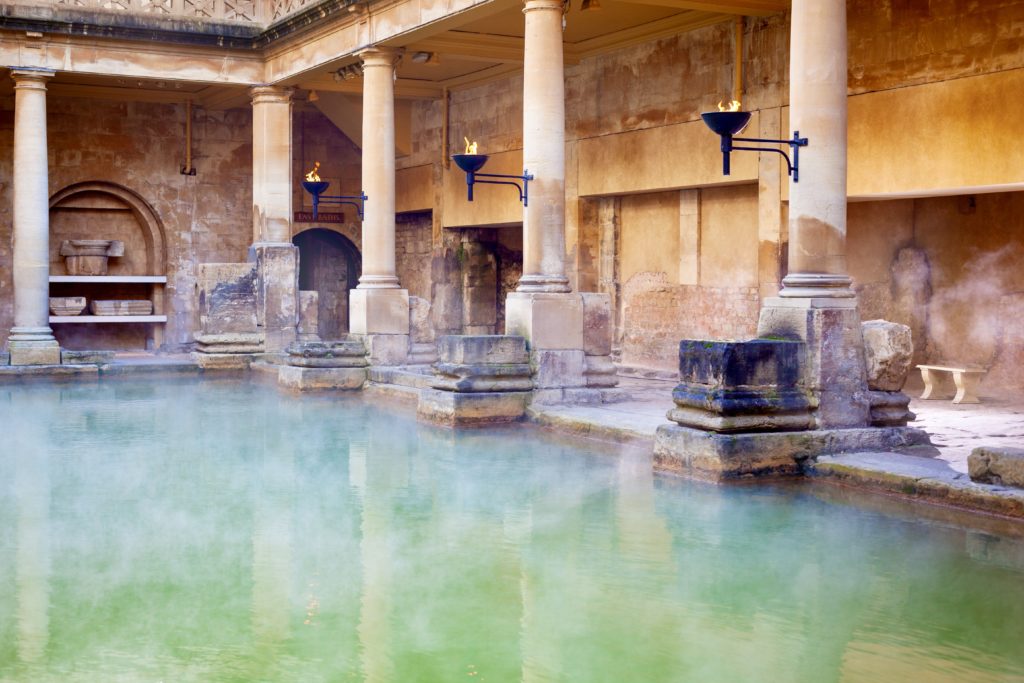 There are pillars, long arches, and statues of Roman generals and emperors at the top. At one time, patterned mosaics decorated the floors. It's now roofless, but wasn't always that way.
Admission to the Roman Baths is £ 20-25 per ticket, depending on when you go. You should book in advance. Click here to book a ticket on the website.
I was just there on a March weekend and it was fully booked. The price includes an audio guide offering plenty of interesting information. You can pick it up after you hand in your ticket.
You can also take a guided 2 hour walking tour of Bath with an entry to the Roman baths.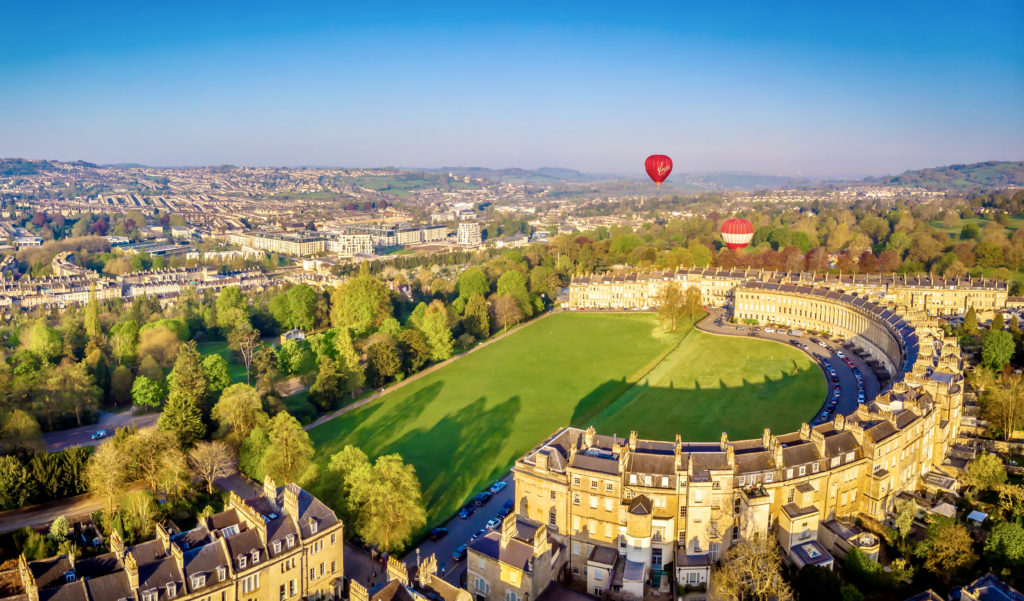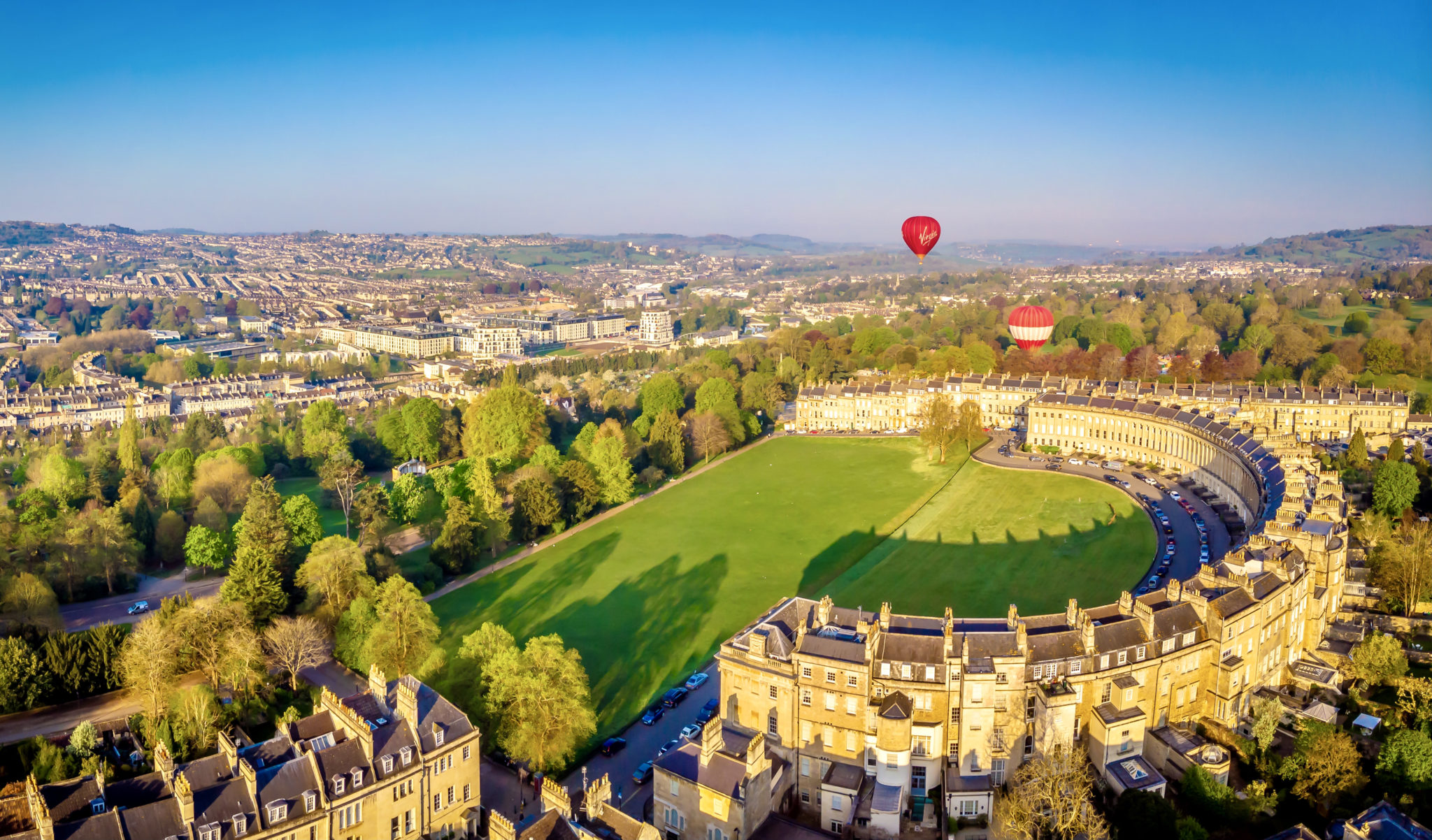 4. The Royal Crescent
The Royal Crescent is one of the great set pieces in Europe. It's a row of terraced Georgian houses, laid out in a graceful 600 foot crescent shape. They were built in 1767-74 by architect John Wood the Younger.
You approach via an arduous climb from the city center. A concave sweep of houses comes suddenly into view. 30 of them stand lined in a rhythmic curve.
You can't help but think it's immeasurably beautiful. The crescent has a force and drama that's reminiscent of the Bernini colonnade in front of St. Peter's Basilica in Rome. One great way to see is on a sunrise or sunset hot air balloon ride.
READ: 5 Days in Rome Itinerary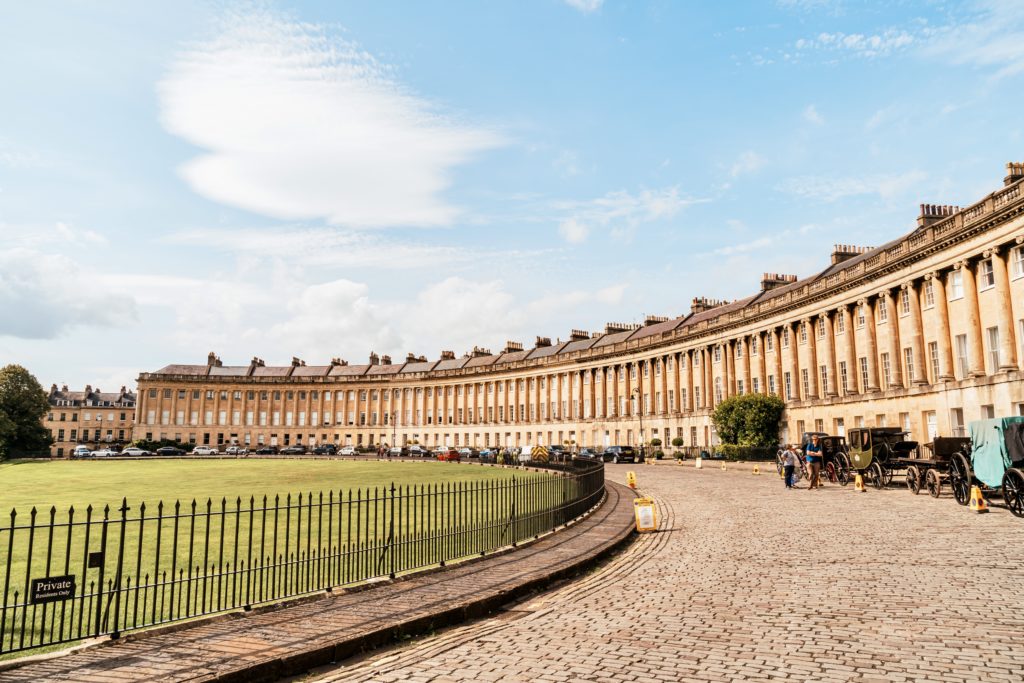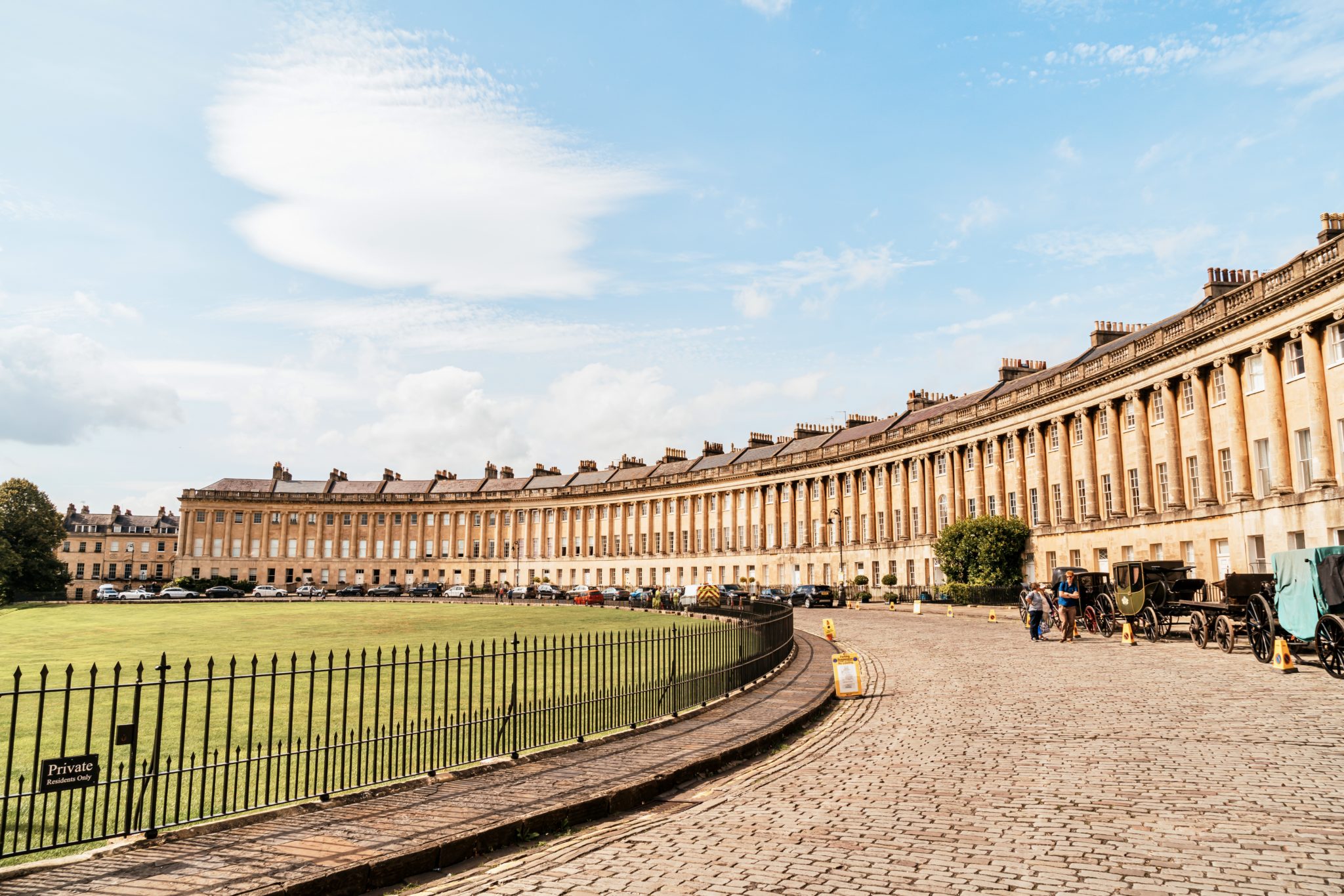 Without a doubt, the Royal Crescent is one of the world's greatest examples of Georgian architecture and one of the most photographed spots in England.
You may remember the Royal Crescent from many period shows like Bridgerton.
#1 Royal Crescent is a museum where you can see how the rich and famous lived in 18th century Bath.
It's decorated and furnished just as it might have been during the period 1776-1796. It has all the fashionable accoutrements of the era: gloves, a telescope, botanical drawings, and a fine dining room.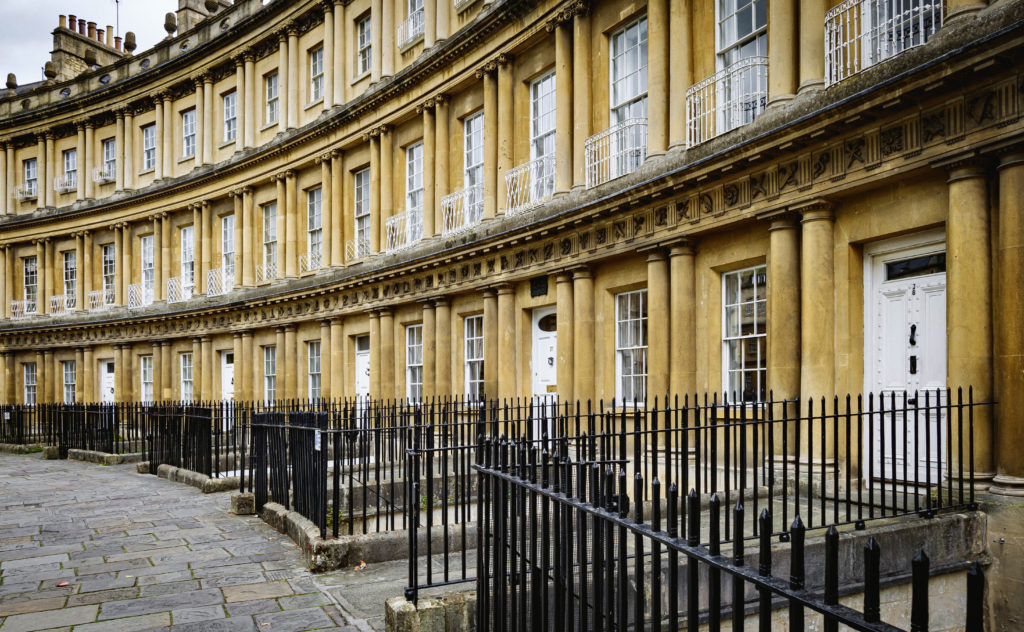 5. Circus
Derived from the Latin word circus, the Circus refers to a semi-circular graceful loop of grand historic townhouses in Bath. It's just a block away from the Royal Crescent.
Built in 1754-64, the Circus is an architectural masterpiece and was the heart of Georgian Bath. Originally called the King's Circus, it was designed by English architect John Wood, the Elder.
In the Georgian era, the Circus was home to a veritable who's who from world history. Plaques mark the houses where Gainsborough, William Pitt (the Prime Minister), and Clive of India (the soldier-statesman) once lived.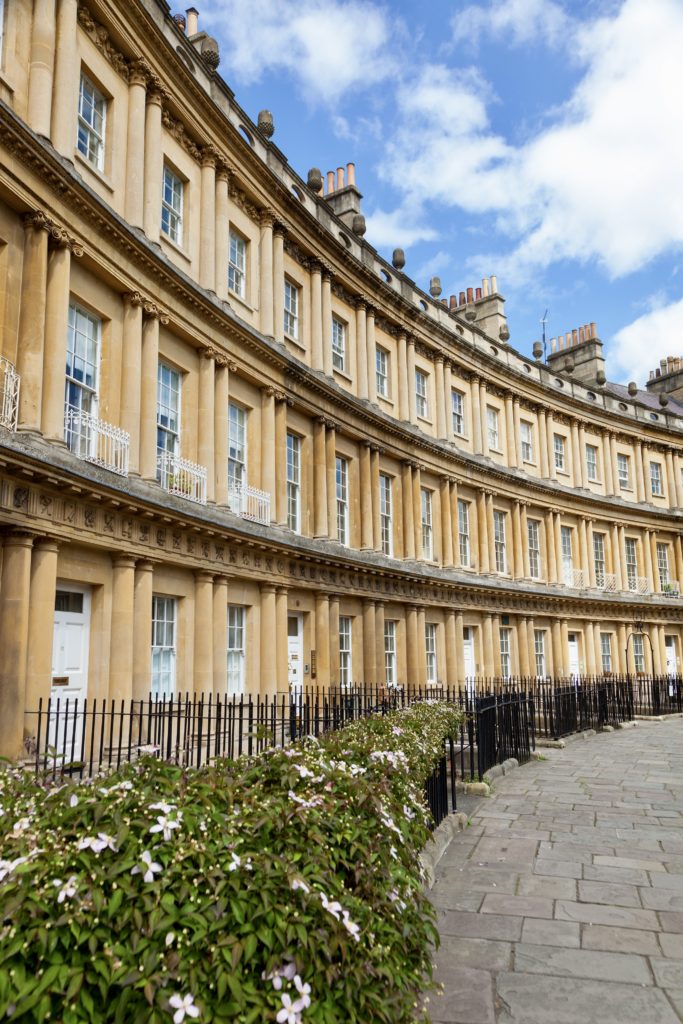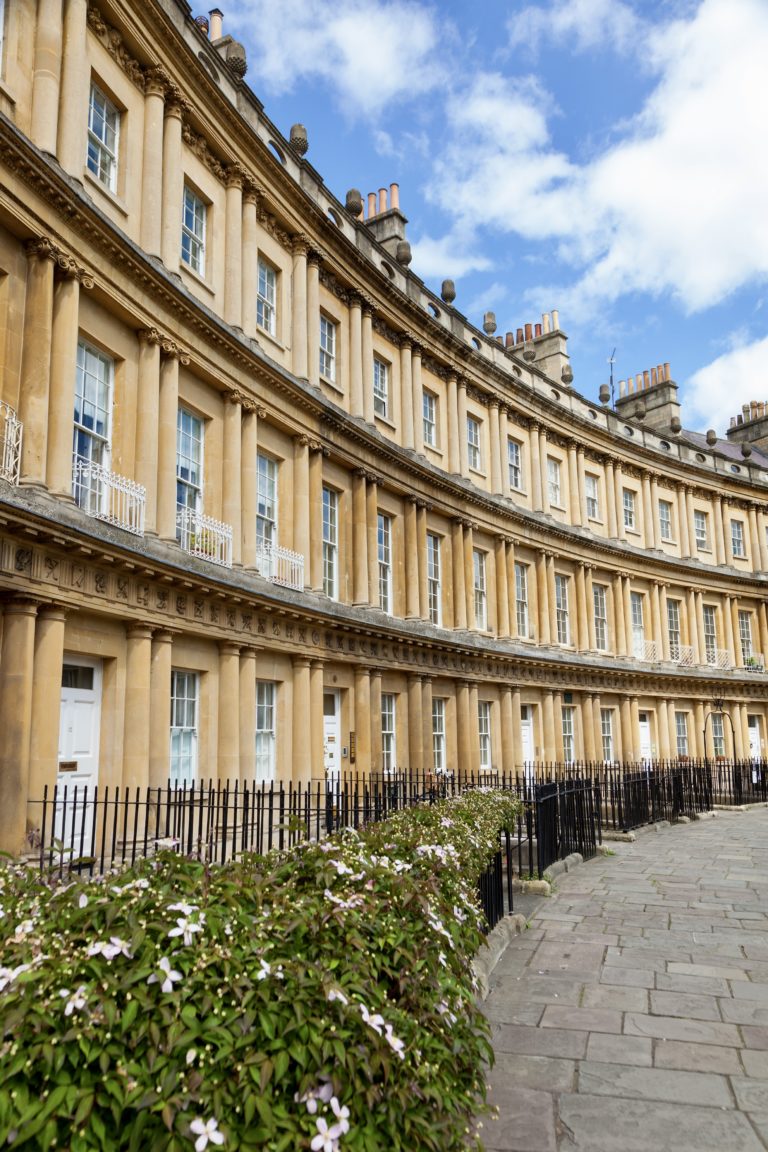 The Circus is imperial in scale, like the Roman Colosseum turned inside out. The Greco-Roman inspired building has Doric, Ionic, and Corinthian capital decorations.
Three sets of 11 houses encircle a patch of lawn. Each house looks luxurious and sober.
You should walk all the way around the Circus to view the hundreds of stone ornaments, each different, above the first floor windows.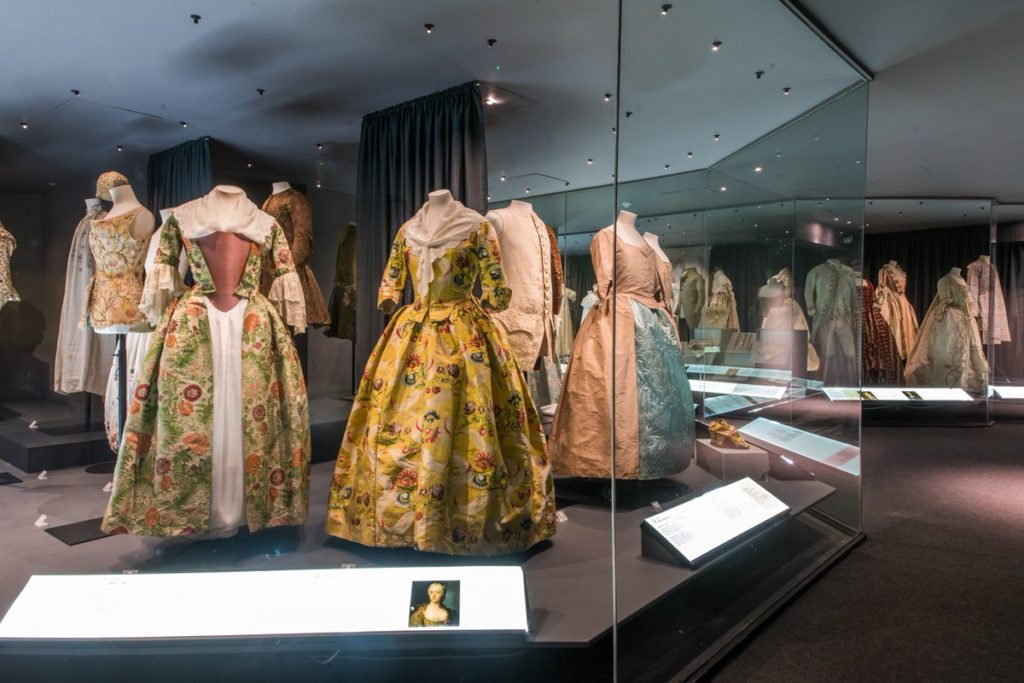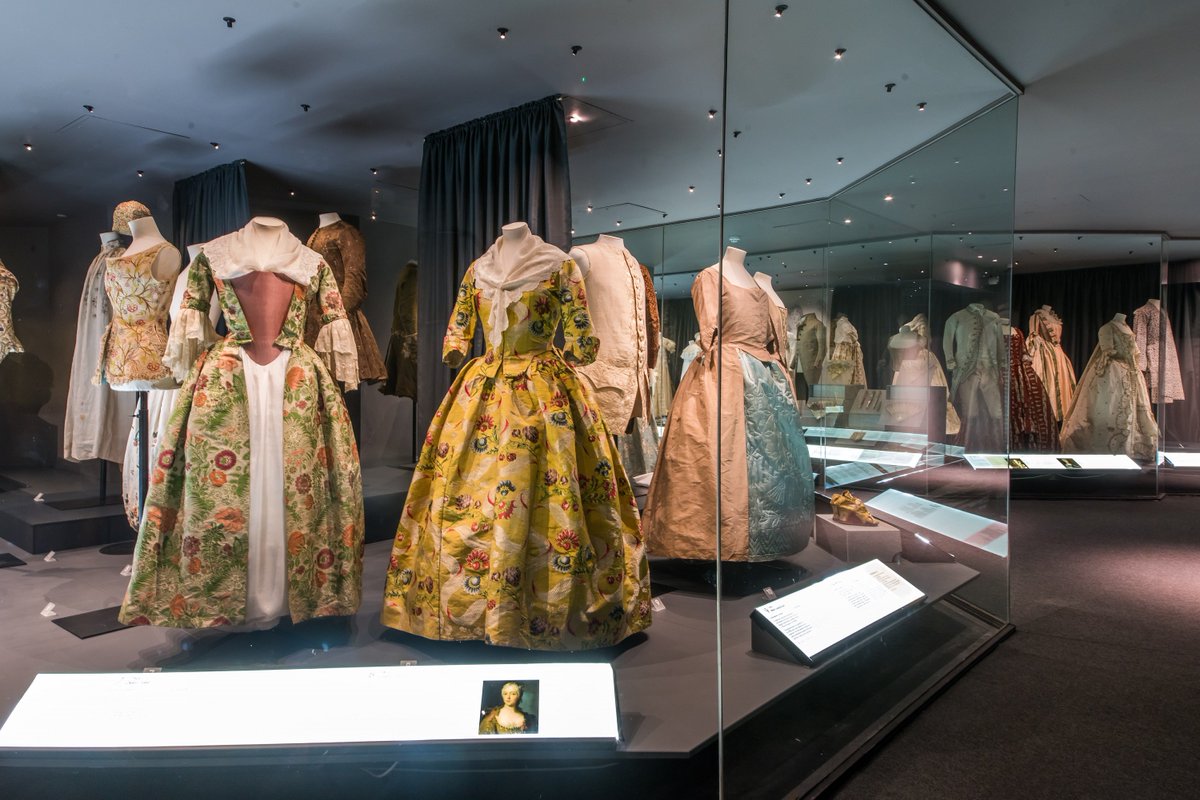 One Day In Bath Itinerary PM
6. Fashion Museum
The Fashion Museum is a window into the Georgian era. You can see how the wealthy dressed at the museum.
It exhibits historic artifacts and garments from nearly every era of England. The featured exhibit is the "Dress of the Year" display.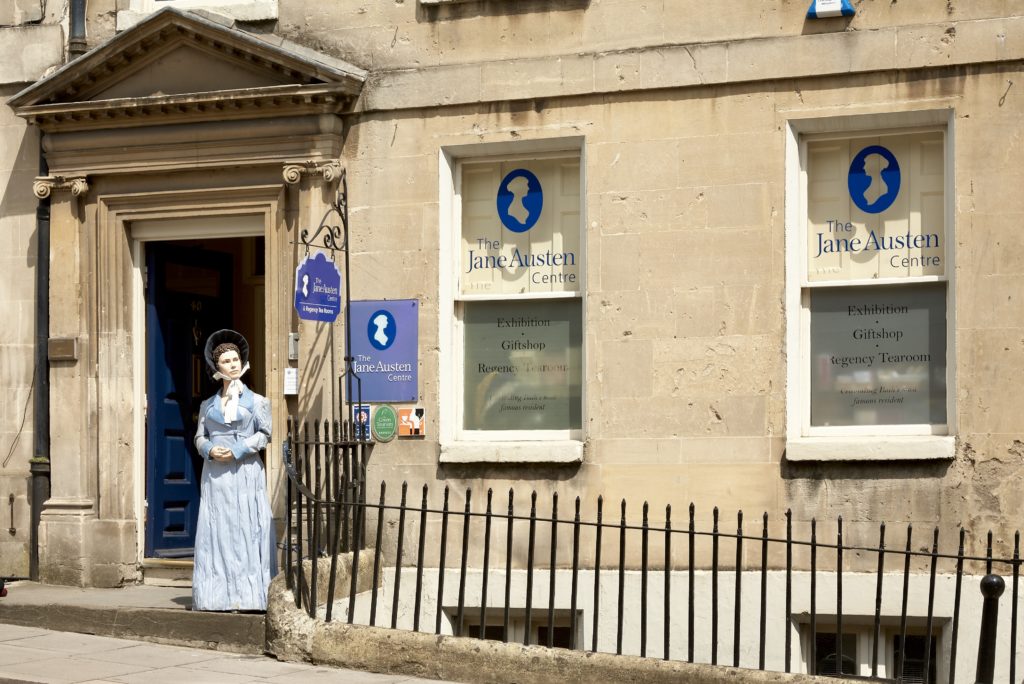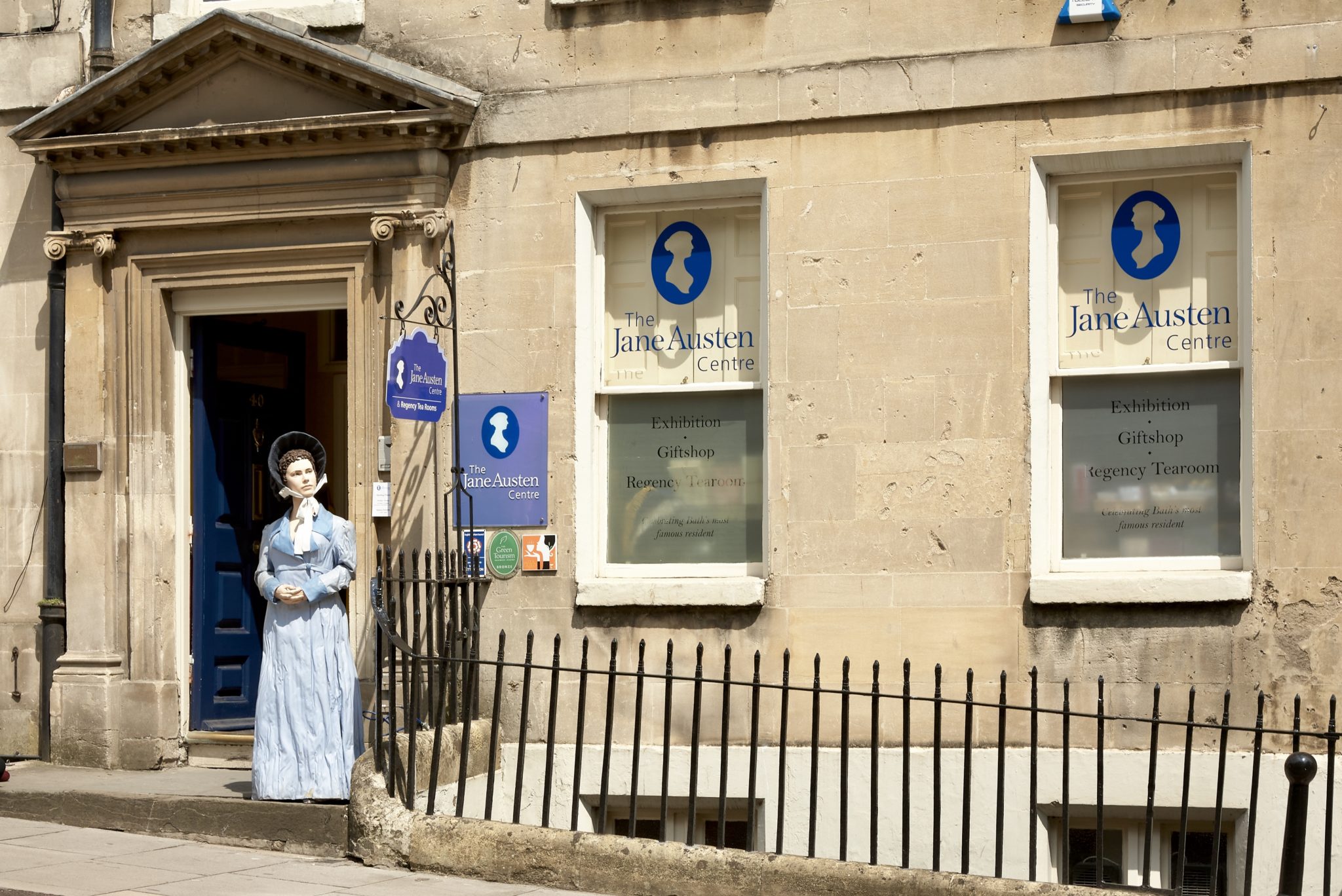 7. Jane Austen Heritage Centre
Housed in a 270 year old Georgian townhouse, the Jane Austen Heritage Centre is one of the top tourist attractions in Bath. The museum is an homage to Jane Austen.
The permanent exhibition gives insight in the life and work of Jane Austen during the Regency era. Austen lived in Bath from 1800-06.
The guides are actors dressed in period costumes. They enthusiastically share their extensive knowledge with their visitors.
You can watch a short film about her life. And admire portraits that are though to be of Austen.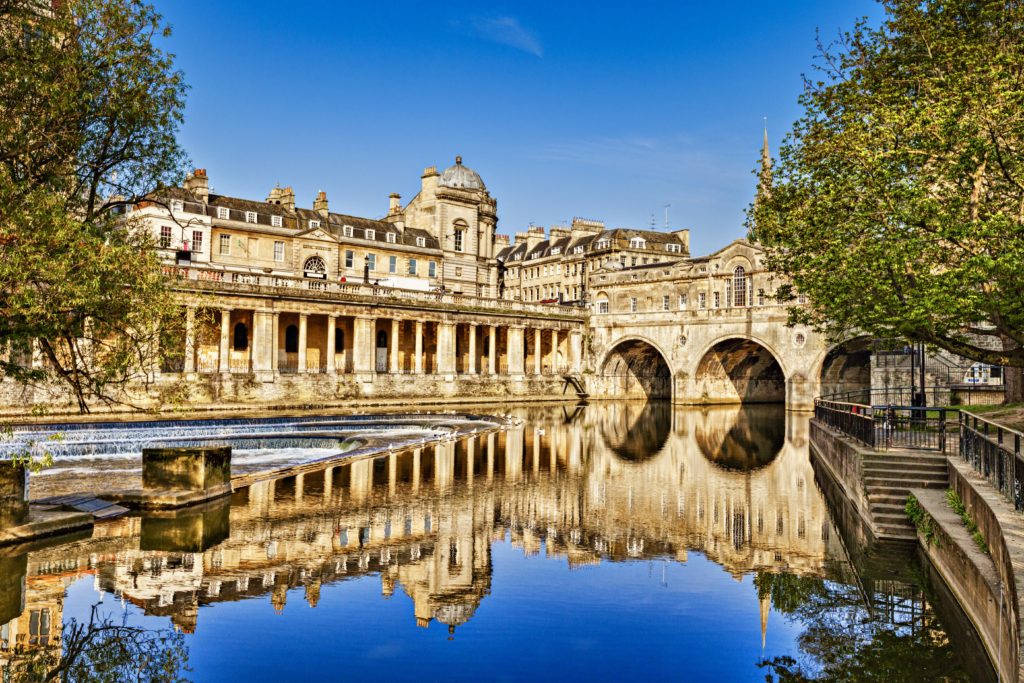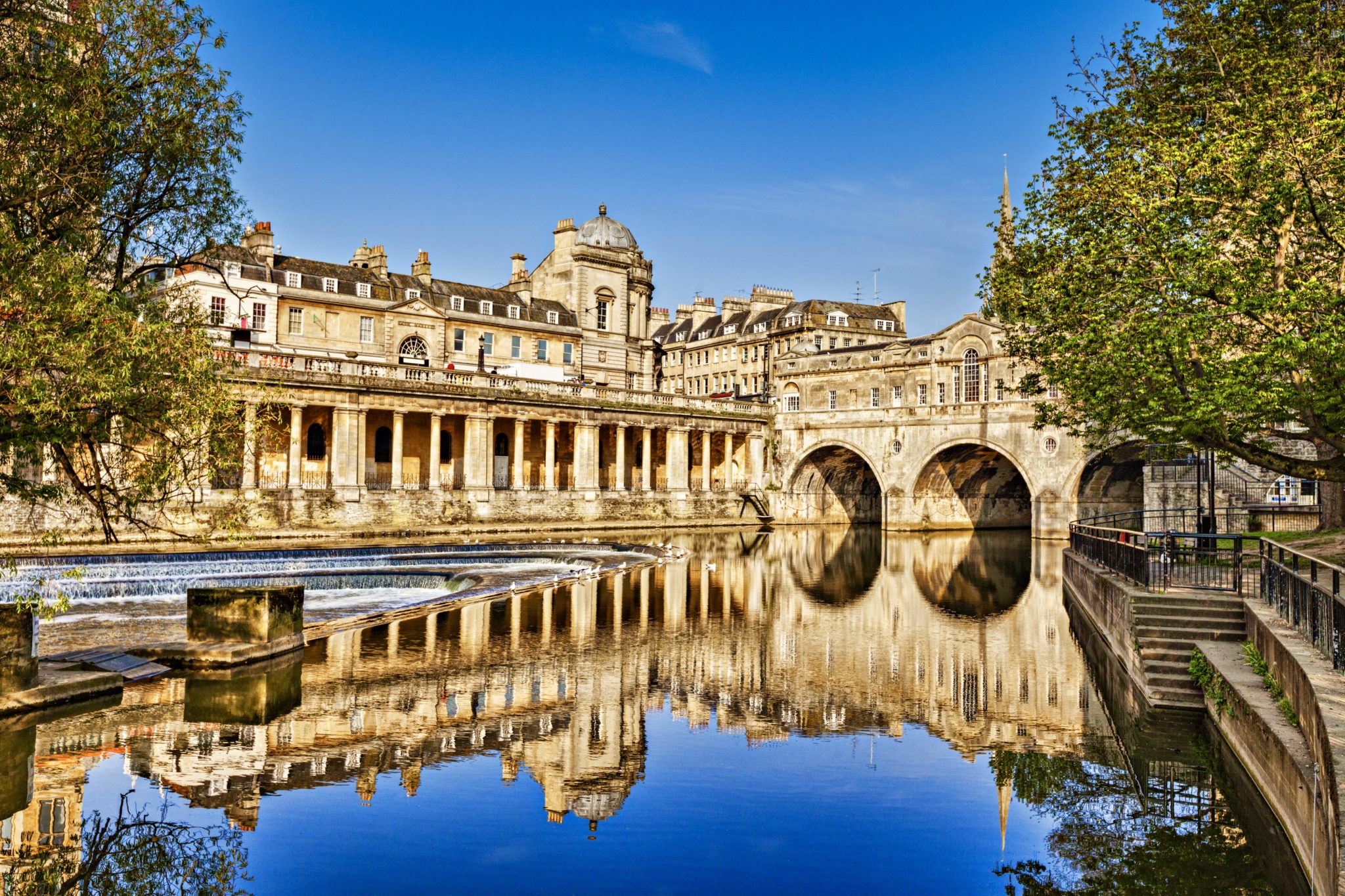 8. Pulteney Bridge
Next, make your way to the River Avon. There's just one more must visit landmark to tick off your one day in Bath itinerary: Pulteney Bridge. Three graceful arches span the River Avon.
This is one of very few bridges in the world that are completely lined with shops. The oldest is the Ponte Vecchio in Florence Italy.
READ: 3 Day Itinerary For Florence
It was built by William Johnstone Pulteney in 1771. He wanted to make a grand statement. At the back of the bridge, there's a riverside walkway where you can stroll.
If you have any time left on your one day in Bath itinerary, there are two very good museums near the bridge.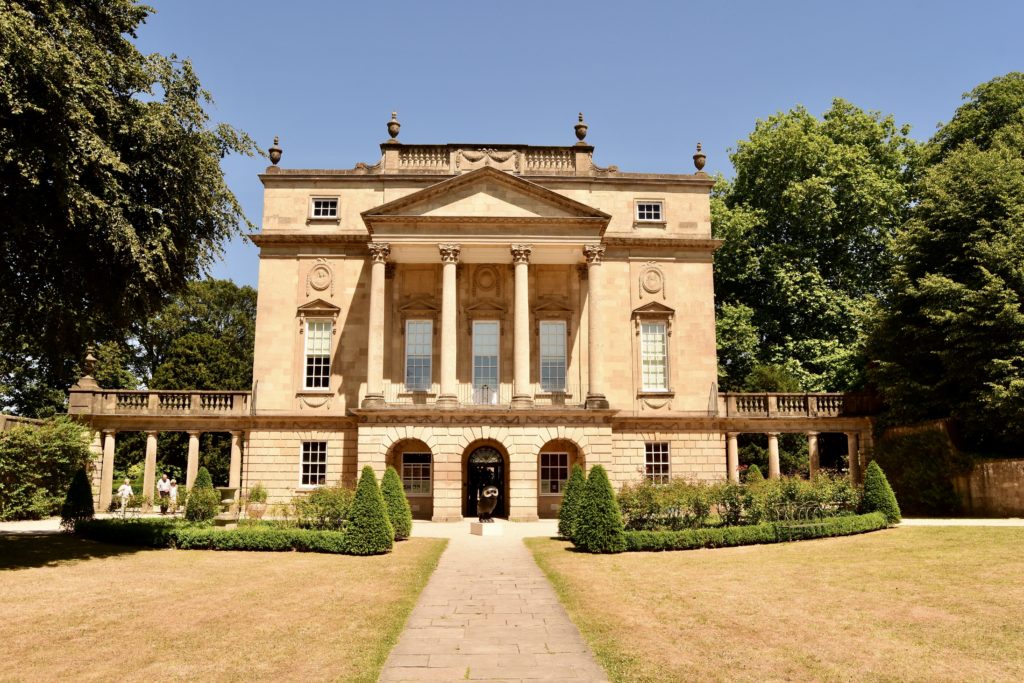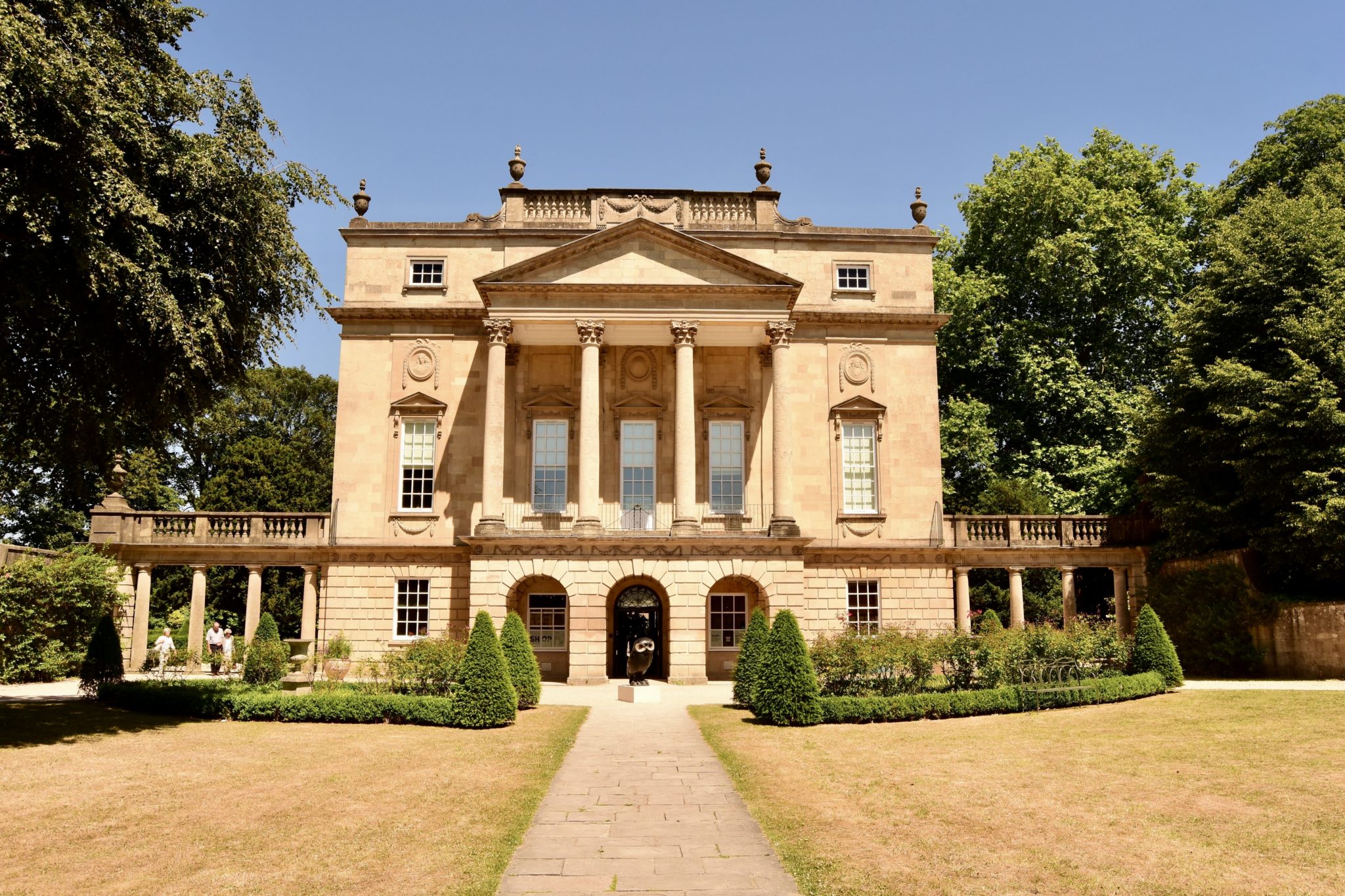 Just 5 minutes away is the Holburne Museum of Art on Great Pulteney Street. It houses an impeccable collection of British portraits.
Just a few steps away from the bridge is the Victoria Art Gallery. The museum was opened in 1900 to commemorate Queen Victoria's diamond jubilee.
The historic building houses over 1500 objects of art. That includes a collection of oil paintings from British artists dating from 1700 onwards.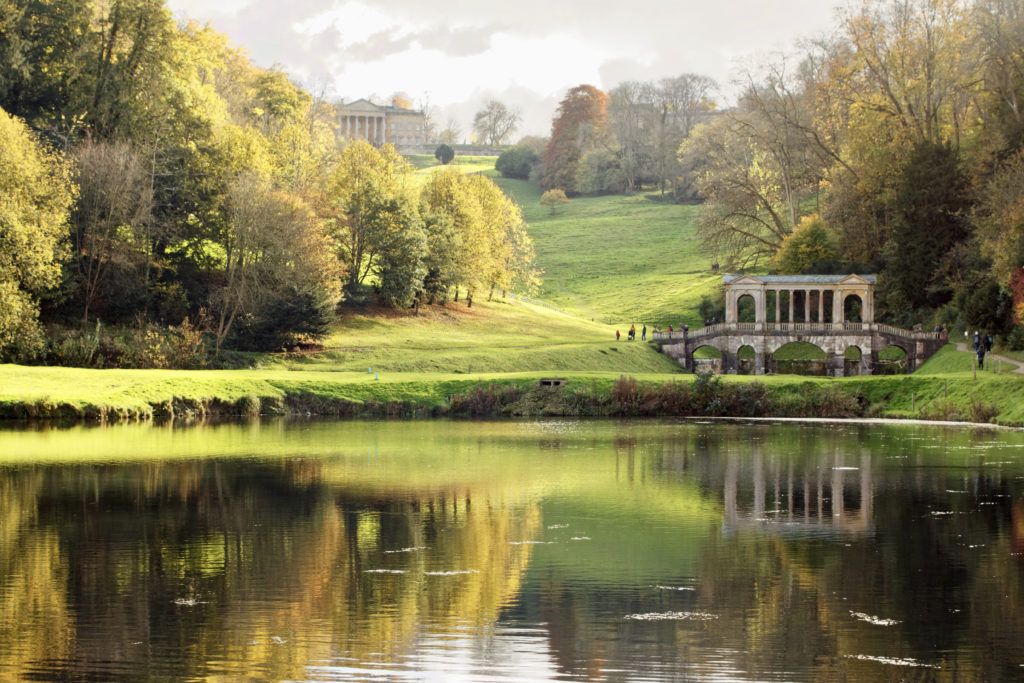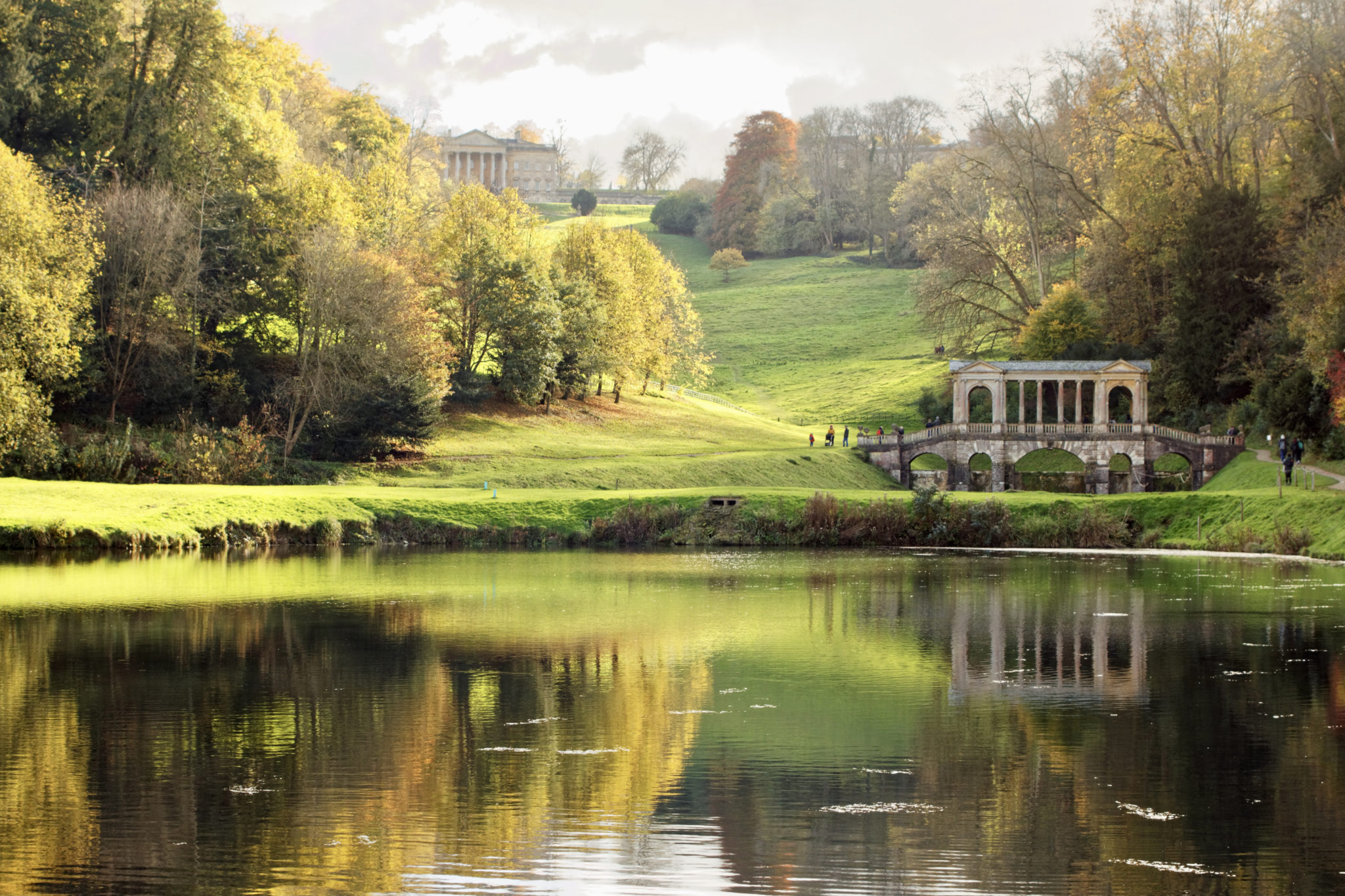 9. Prior Park Landscape Garden
After all that sightseeing, stop and relax in Prior Park Landscape Garden. It's a beautiful 18th century landscaped garden.
It has an attractive Palladian Bridge. It's one of only four remaining in the entire world.
READ: Guide To The Palladian City of Vicenza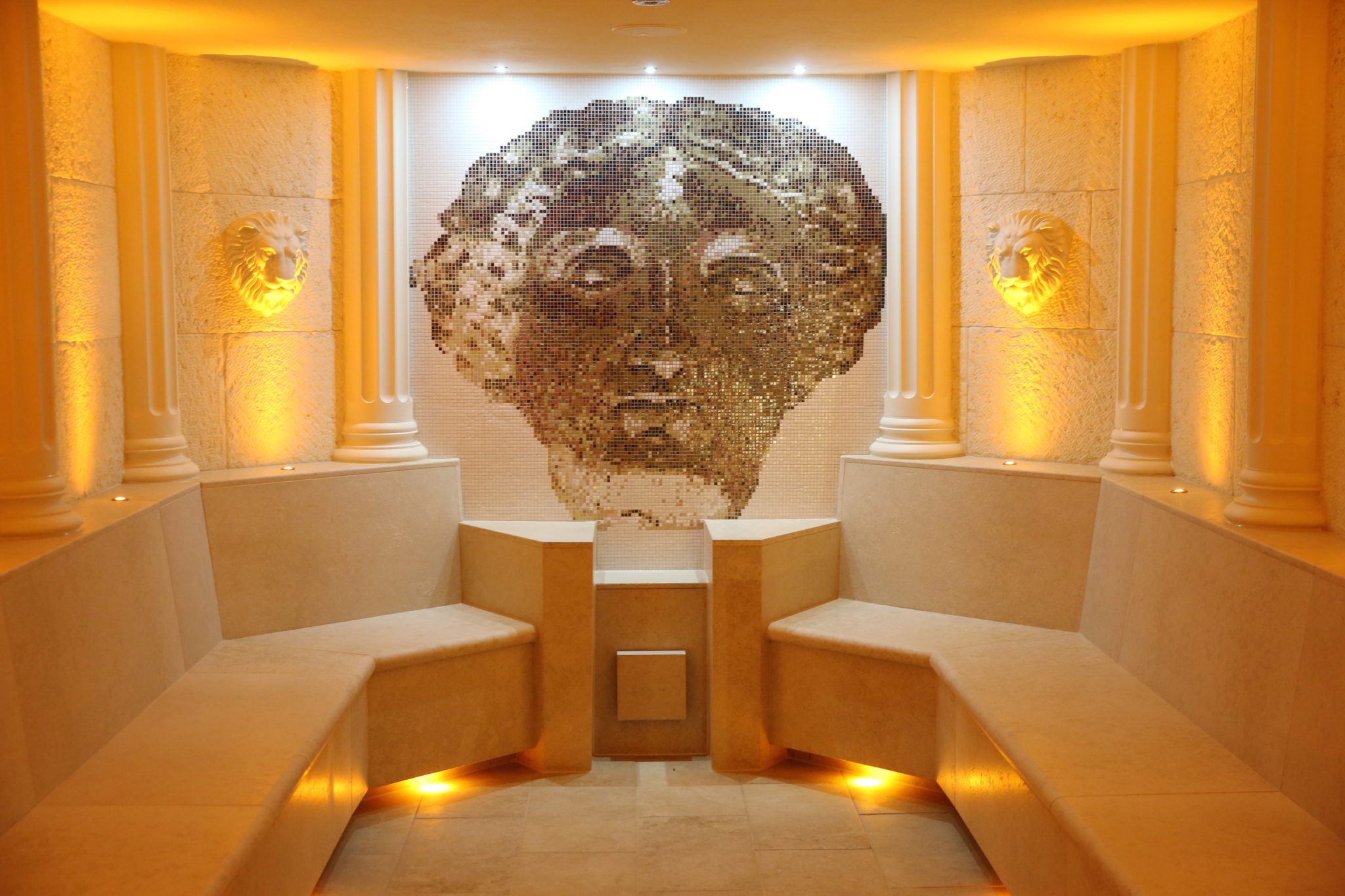 10. Thermal Bath Spa
Need a good soak like a Roman? Head to the Thermae Bath Spa.
It's right next door to the Roman Baths. The spa is a bit expensive at £38 on week nights and £43 on weekends.
But it's the only natural thermal spa in all of England, designed with quartzite stone. You can simmer in the city's mineral-rich waters and float away your cares.
The complex is quite large. It consists of steam rooms, massage areas, a restaurant and, of course, thermal baths. The crown jewel is the open air rooftop pool, which has wonderful views over the historic center.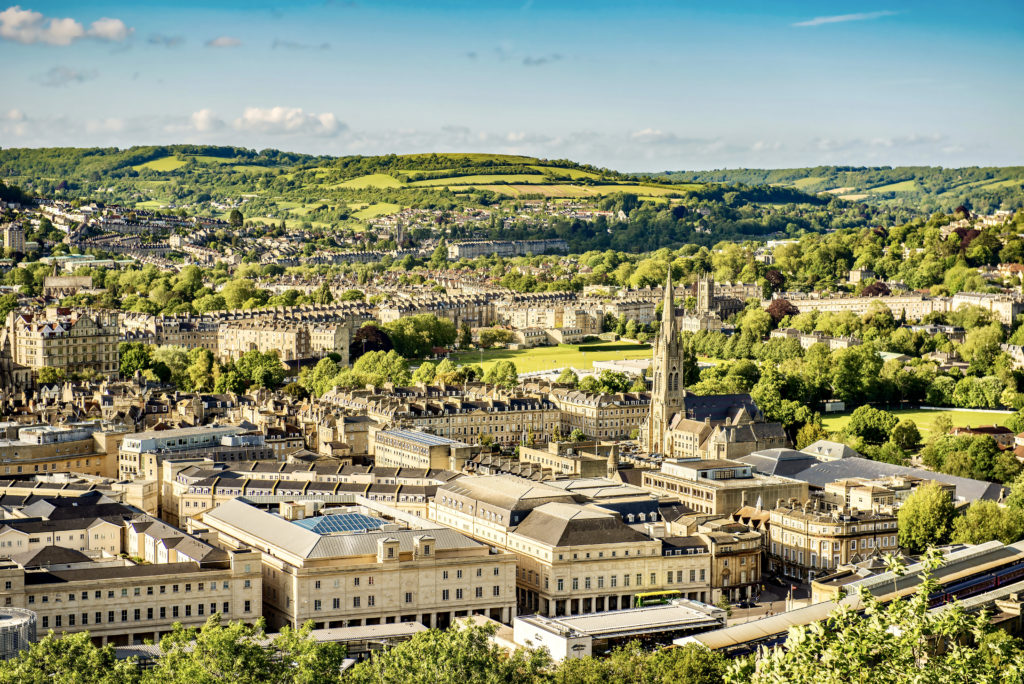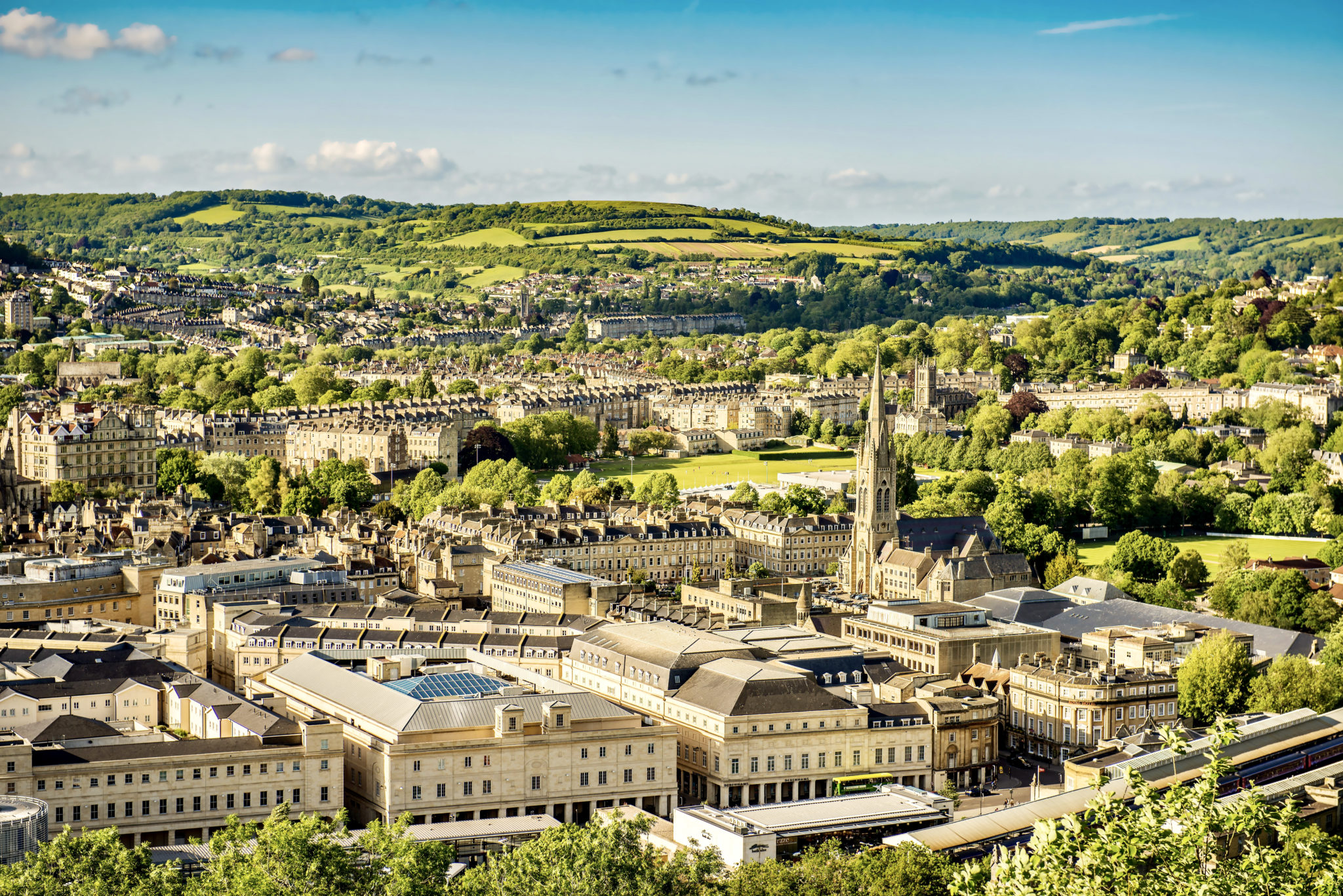 11. Alexandra Park
Last but not least, you should finish up your one day in Bath itinerary at Alexandra Park. It's a 15-20 walk from the city center.
This peaceful park is perched high above the city on Beechen Cliff. It's quite a hike with steep steps, but definitely worth the effort for the views.
You'll have spectacular views over the entirety of Bath. You can catch a beautiful sunset and unwind.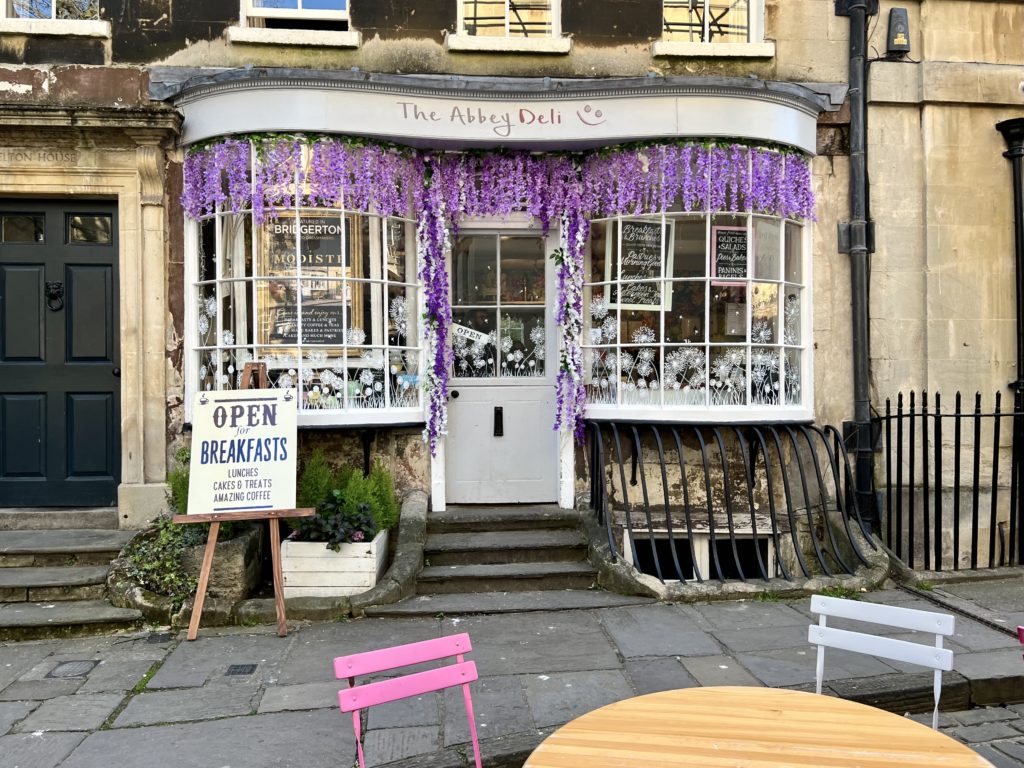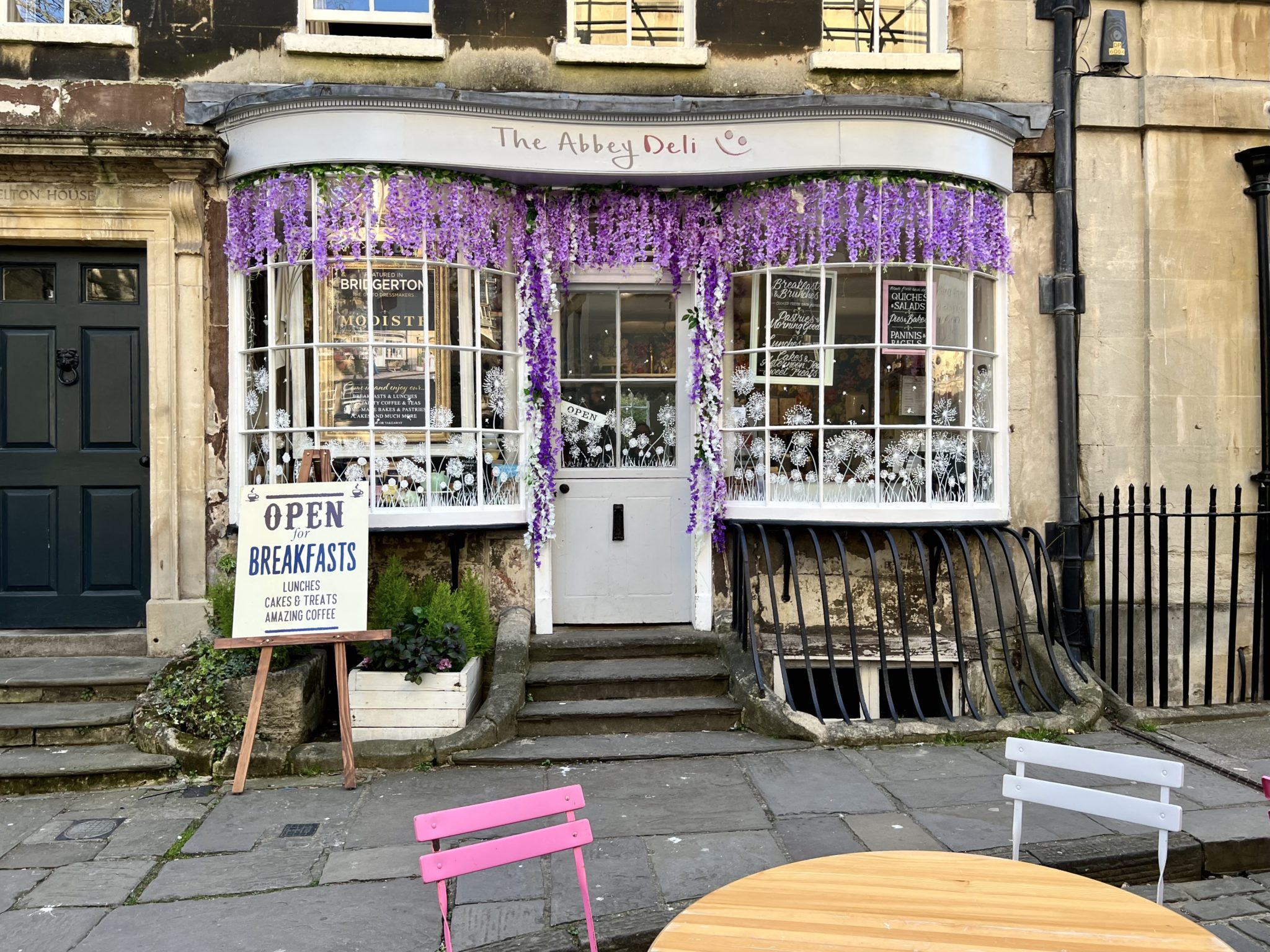 12. Bridgerton Filming Locations In Bath
Did you know that Bath was a major filming location for the smash Netflix series Bridgerton? The series is an American fantasy of Regency era London in 1813.
But many scenes in the series were actually filmed in Bath, especially the outdoor scenes. You can identify the scenes from the honey colored Bath stone.
The elegant members of the ton promenade with parasols along Alfred Street, greet friends on the Royal Crescent, and take a stroll down Bath Street.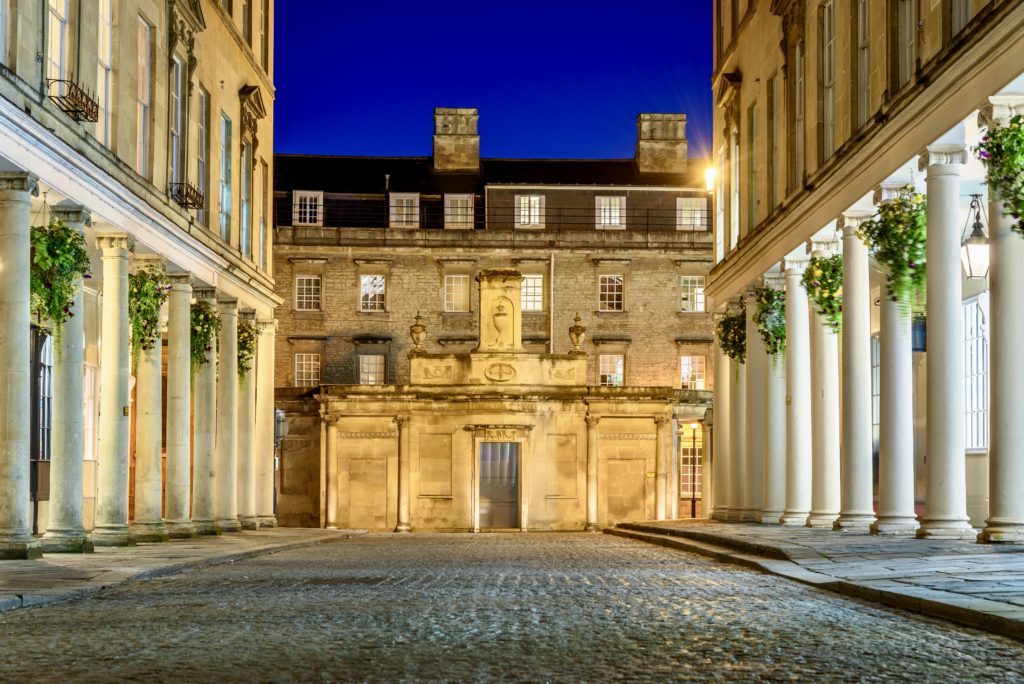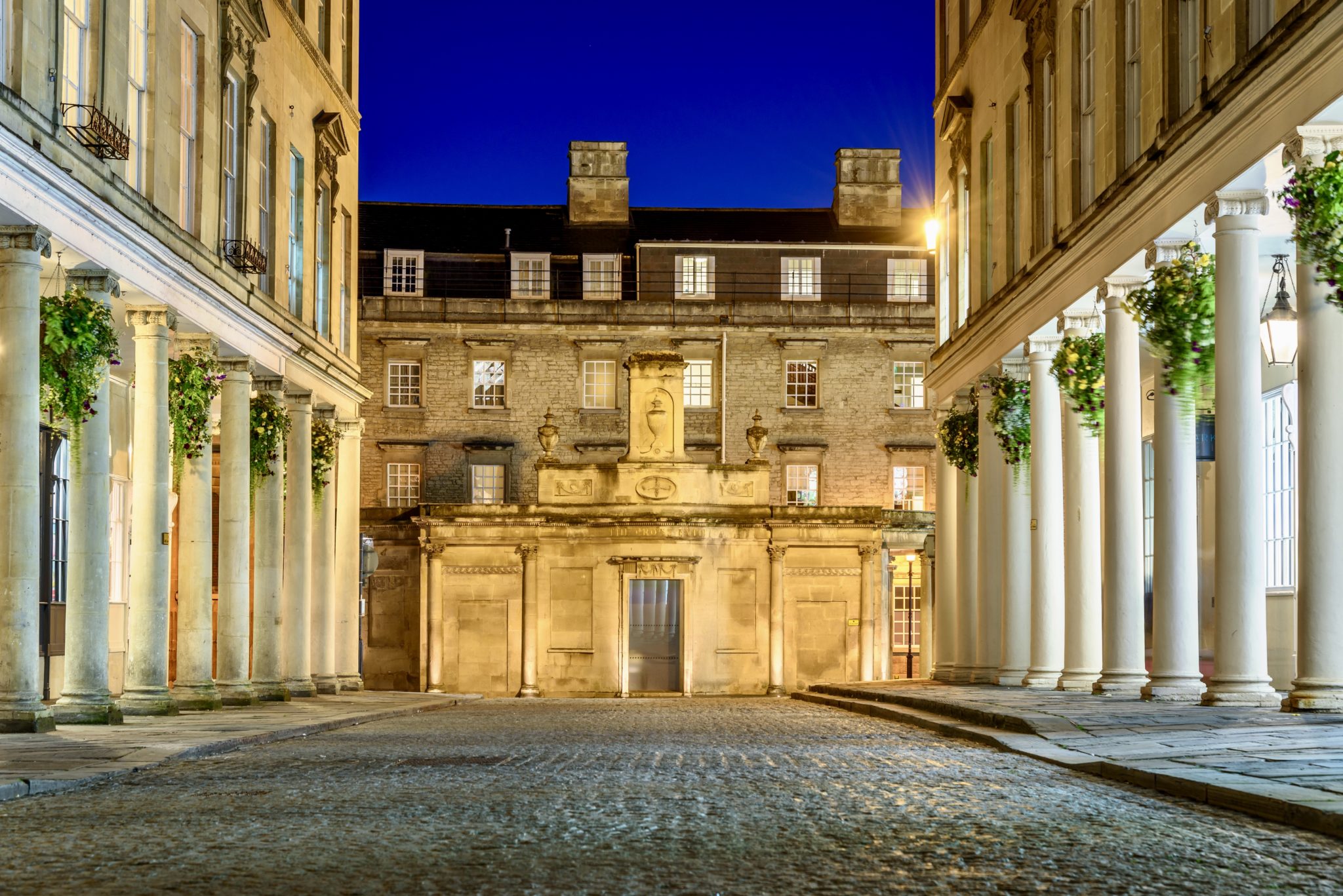 #1 of the Royal Crescent was used as the Featheringtons' London home. Abbey Green serves as a backdrop for market shops and strolls.
The Modiste dress shop is actually the Abbey Deli. The Holborn Museum is the exterior of Lady Danbury's townhouse.
If you, like me, are a massive Bridgerton fan, you can book a 2 hour guided walking tour to the Bridgerton filming locations.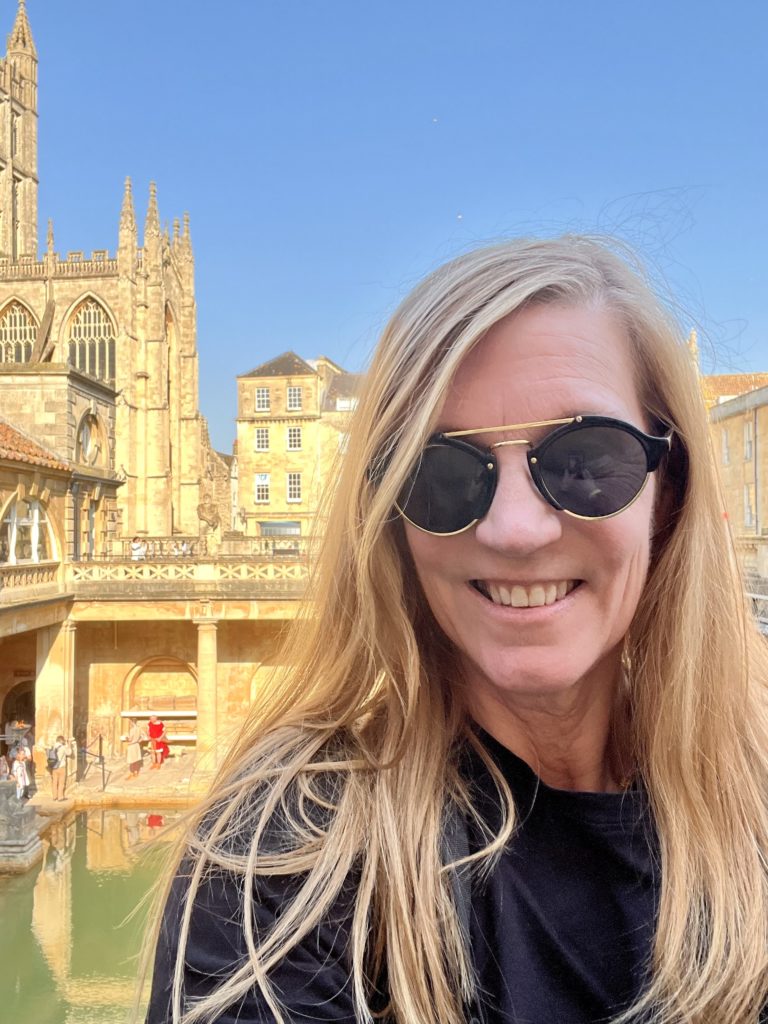 Tips For Spending One Day In Bath
Here are some must know things for spending 1 day in Bath.
1. How To Get Around Bath
Bath is a super walkable small city. The historic sites are clustered in the city center.
The other major sites are just a short 10-15 minute walk away. Bring some comfy walking shoes as Bath is a bit hilly.
You can also take the hop on hop off bus to get to the main attractions of Bath. You can enjoy a Prosecco cruise on the River Avon. You can even book a Jane Austen themed guided tour.
If you need a map, the tourist office is located on the Abbey Churchyard.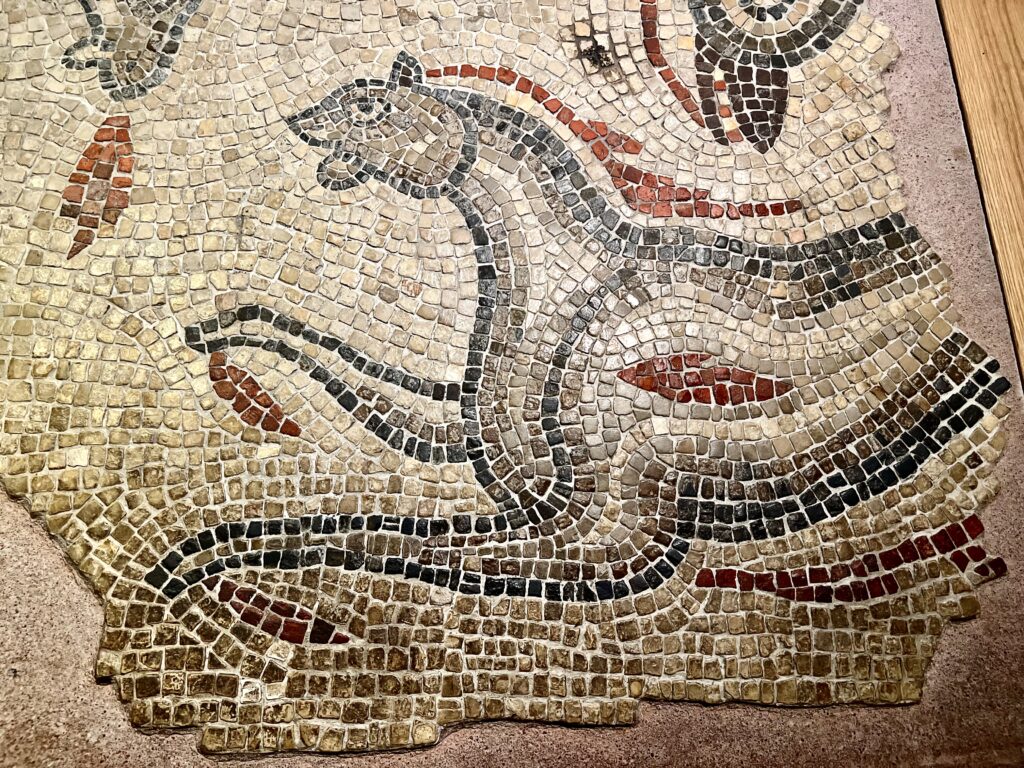 2. How To Get To Bath
To get from London to Bath by train, you can take a direct train from London Paddington Station to Bath Spa Station. The journey takes about 1.5 hours and trains run regularly throughout the day.
You should book your tickets in advance to get the best fares and secure your seat, especially during peak travel times.
Bath Spa Station is located in the heart of Bath, so it's easy to reach the town center on foot in 5-10 minutes . When you exit the station, follow the signs or directions to the city center.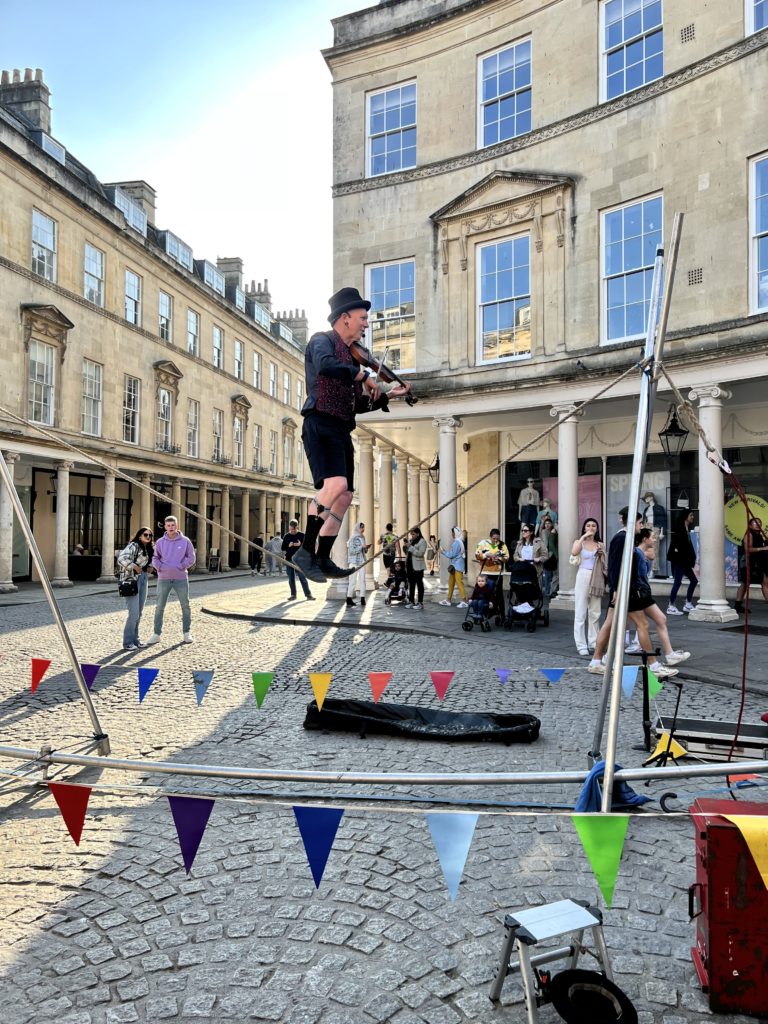 If you want to drive, Bath is about 85 miles from London. The trip takes just under 2 hours, if there's no traffic.
You likely won't find parking on the streets. But there are several car parks in the city center.
If you're based in London, you can also book a guided day trip tour to both Bath and Stonehenge. You can also book a guided tour that includes Stratford-Upon-Avon, Stonehenge, and Bath.
The second tour is long and packs a lot in. But if you're in a hurry, it's an ideal way to see several marquis attractions in England.
A variant of this tour takes you on a day trip to Windsor Castle, Stonehenge, and Bath.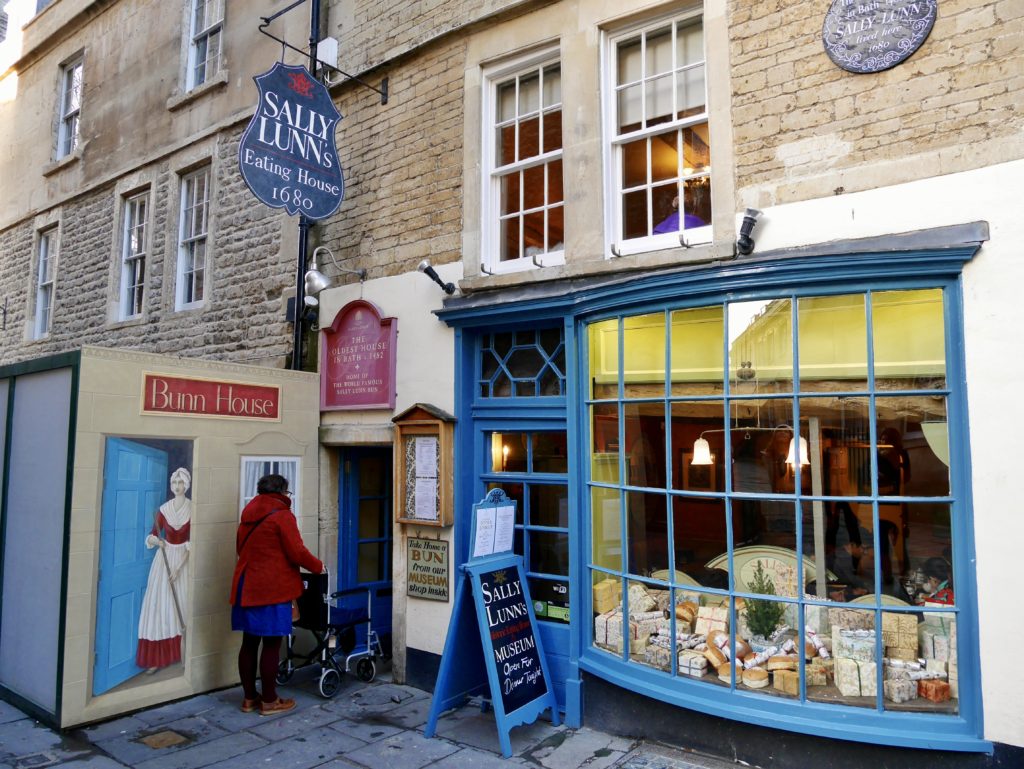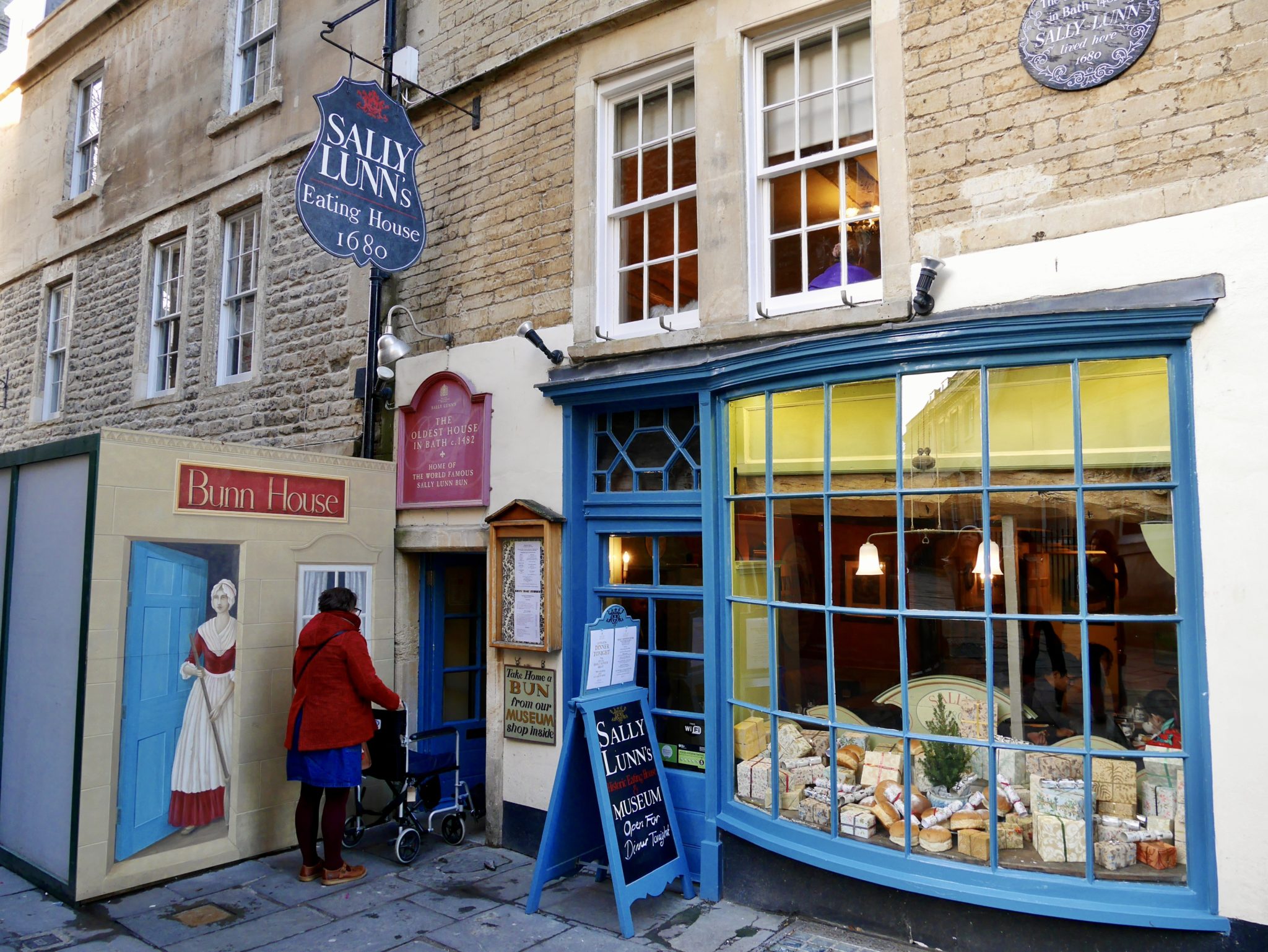 3. Where To Eat In Bath
For breakfast, you might try a morning cinnabon at Landrace Bakery. It uses organic stone ground flour for its baked treats. Society Cafe also has a broad range of specialty coffees.
Sally Lunn's is a world famous tea and eating house. The historic building is one of the oldest houses in Bath.
The kitchen museum shows the actual kitchen used by the legendary young Huguenot baker Sally Lunn. She created the first "Bath Bunn," a semi-sweet bread.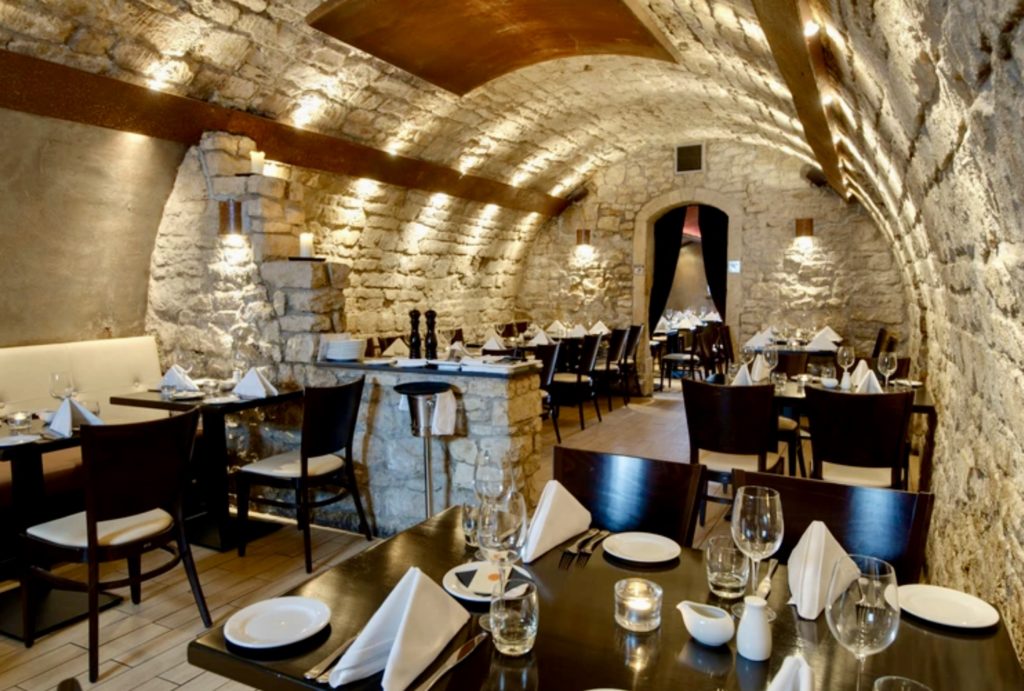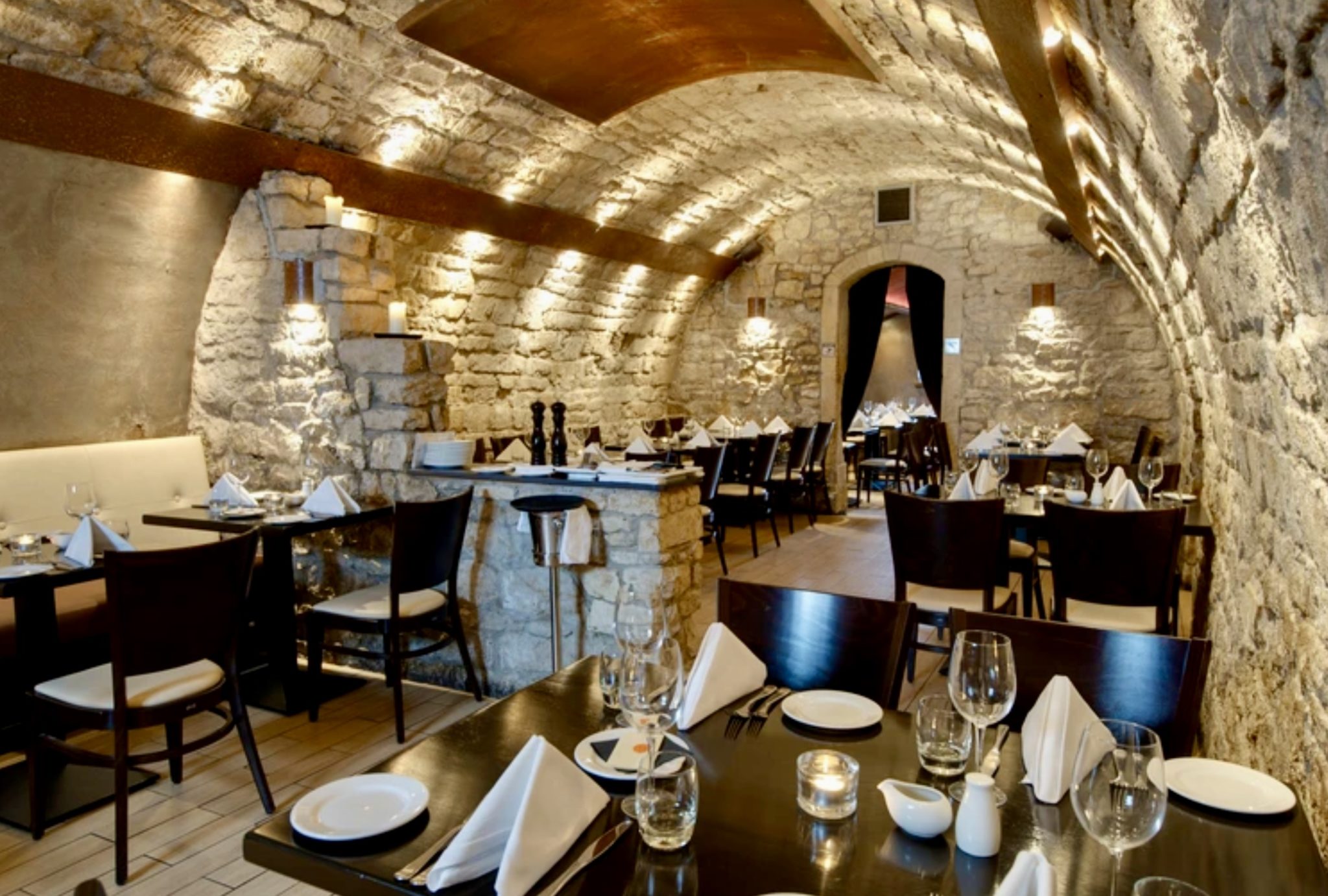 Lunchtime options include Green Street Seafood Cafe, Cafe Lucca, Thai Basil, or Framptons.
For dinner in the city center, you can try Corkage, with an excellent wine list. Or eat at The Elder for traditional English cuisine.
If Italian is what you crave, head to Sotto Sotto. It's in a cool subterranean setting near the Roman Baths.
If you need a spot of ice cream, head to Marshfields. It's the local shop and there's always a line.
4. Where to Stay in Bath
Do you want to spend the night? You have some great options in Bath.
The best place to stay in Bath is the Gainsborough Bath Spa. The luxury hotel is on a quiet lane in Bath's historic center. It's crowning glory is the two level spa complex, with three thermal pools fed by Bath's famed natural spring water.
The Royal Crescent Hotel is a luxury hotel that's located on the Royal Crescent, occupying #15 and #16. You can wake up with a view of the crescent, laid out like a stone tiara.
15 by Guesthouse is another good option. It's just minutes from the shop-lined Pulteney Bridge with a beautiful Georgian facade. As a nod to Jane Austen, there are powder blue walls. There's also a basement spa.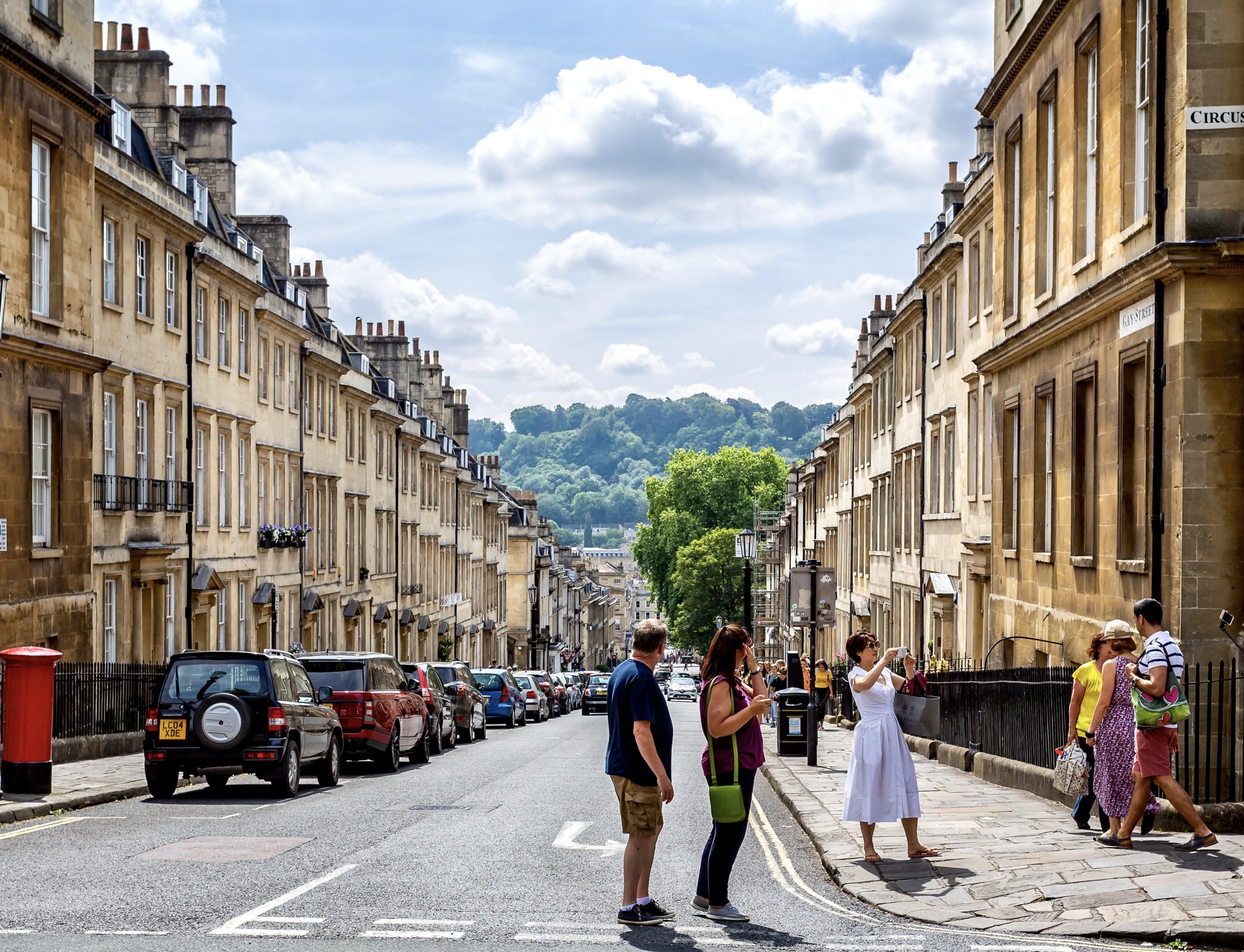 The Yard is another lovely and relaxing spot. Breakfast is delivered to your door in the morning. The best bedroom comes with a rooftop terrace. There's a courtyard wine bar, Wolf Wine, offering up organic tipples.
5. Is One Day in Bath Enough?
One day in Bath is enough to see the main attractions and soak up the architecture. Especially if you arrive the night before and have the entire day.
But two days is probably better to really enjoy the city. Then, you can take you time and properly sample the thermal baths.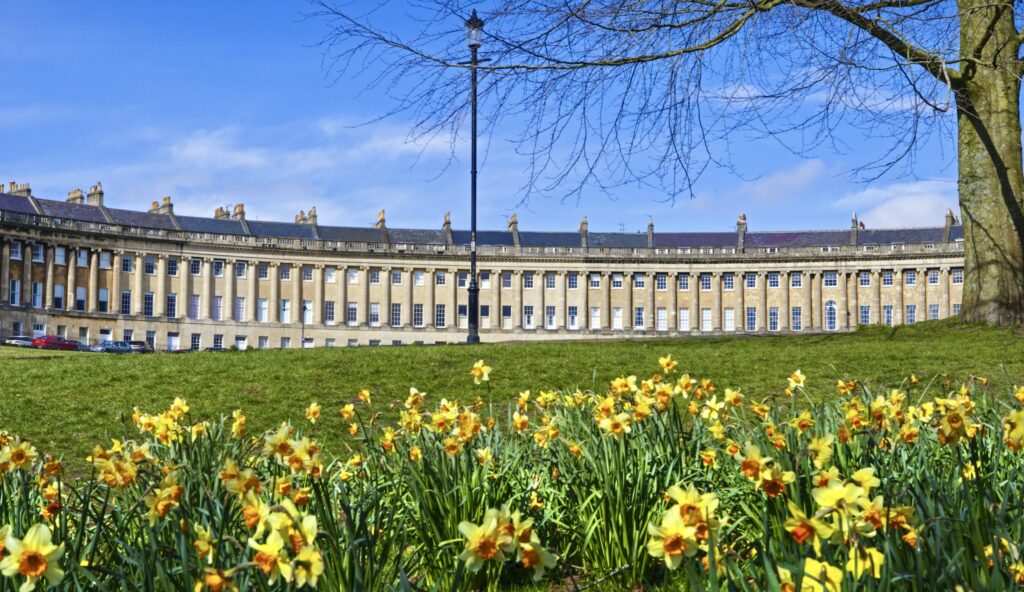 6. When To Visit Bath
Bath's high season runs from June to September, offering the best chance for sunshine and festivals. However, be prepared to deal with maddening crowds if you visit during the summer months.
The city center can get quite congested, so it may be a good idea to plan your trip on a weekday rather than a weekend. Additionally, staying overnight could give you the opportunity to enjoy Bath after the day-trippers have left.
If you're looking for milder weather and fewer crowds, consider visiting during the shoulder season in spring or fall. During my visit in March, I had a fairly warm and sunny day.
Christmas is a pretty time in Bath, when the city is bedecked in lights. And there's a fun Christmas market.
7. Things To Do Near Bath
If you have more than one day in Bath, there are plenty of interesting things to do and see nearby. Here are some day trips from Bath you might consider:
1. Stonehenge
Just an hour drive from Bath is one of the worlds' most iconic prehistoric monuments — Stonehenge. The UNESCO-listed landmark dates from 3,000 B.C. Every year, it draws almost a million visitors.
Stonehenge is a circle of standing stones, each weighing several tons, set in a grassy field. The monument's purpose and construction remain a mystery to this day.
Click here to pre-book an admissions ticket for Stonehenge. The site is best to visit at sunrise or sunset.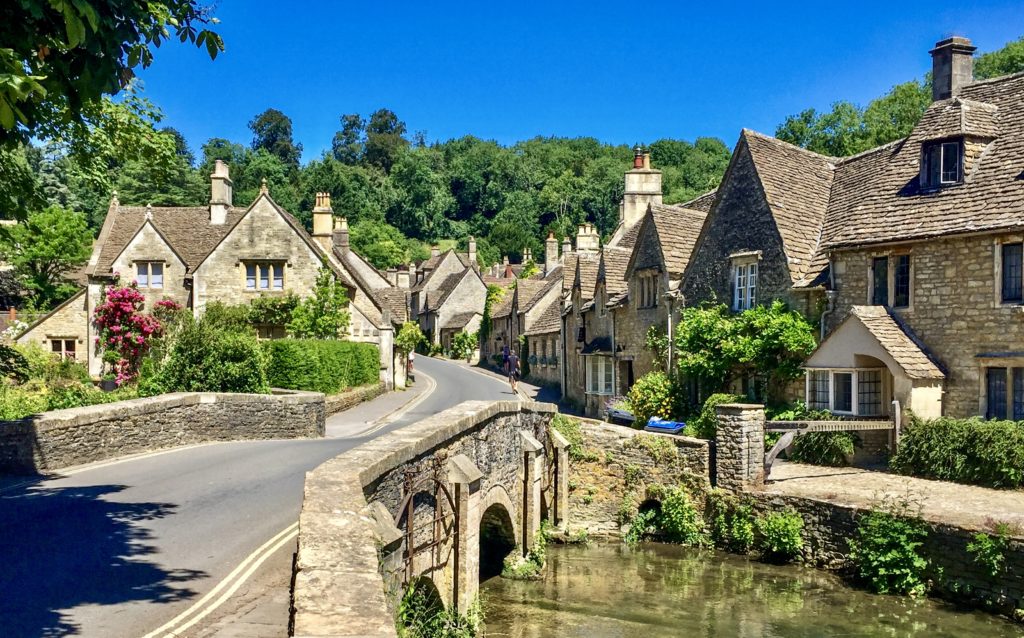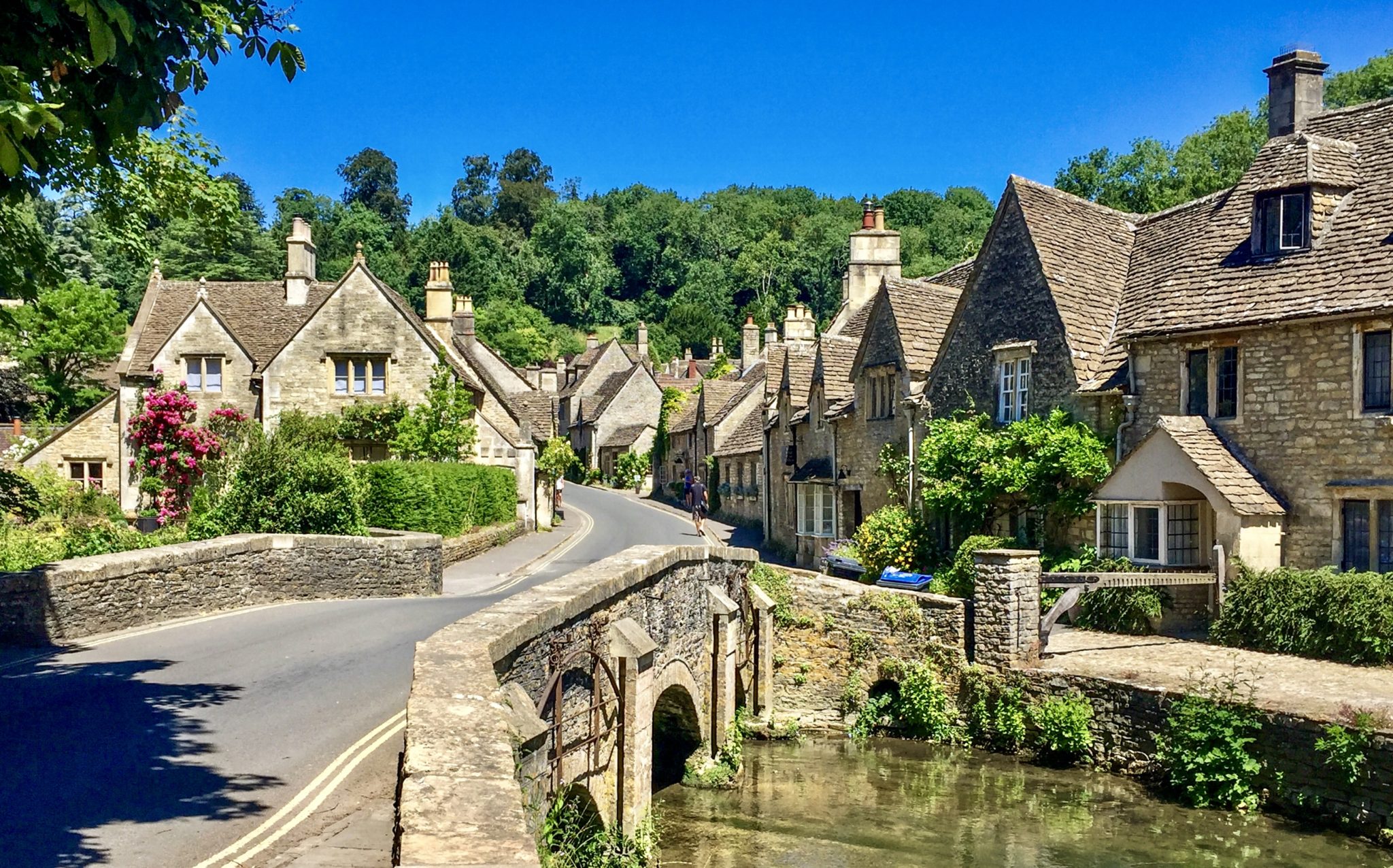 2. Castle Combe
The beautiful village of Castle Combe in the Cotswold is just 25 minutes from Bath. It's a jigsaw‐puzzle painter's vision of an English village. It's so cute that it's inevitably thronged with tourists on weekends.
But go anyway. Laid out in a valley alongside a rushing stream, the town has slate roofed stone cottages and picturesque shop signs. It's a place where charm negates the crowds.
Castle Combe was once a weaving center. A few years ago, the village was used as the set for the movie Dr. Doolittle.
From Bath, you can book a 5 hour guided tour of both Castle Combe and Lacock (which I discuss below).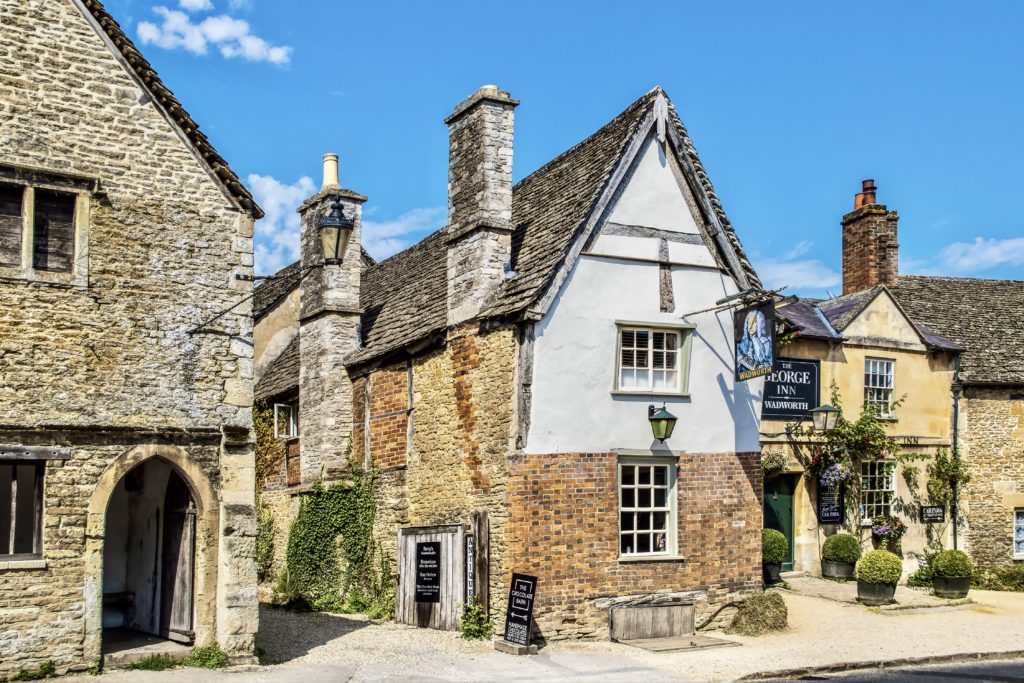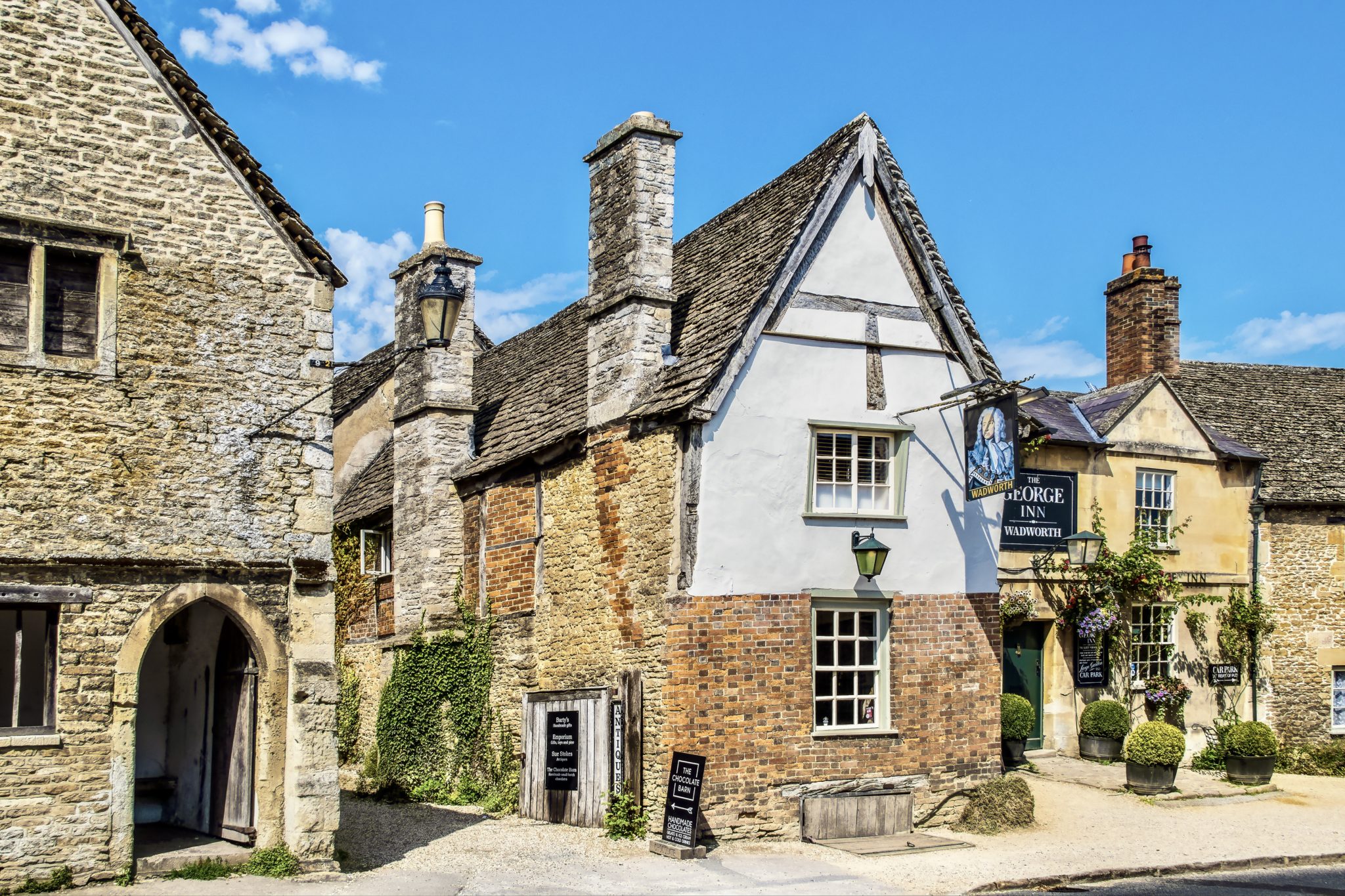 3. Lacock
Lacock is a quintessential English village just 25 minutes from Bath. It's a quaint, homey village in Wiltshire.
The bite-sized townscape is dotted with centuries old half timber houses and stone cottages. Lush flower boxes are overflowing with colorful blooms.
Lacock feels trapped in time, with no indicia of modernity. Its untainted historical heritage is sustained by the National Trust, which owns the village (almost) in its entirety.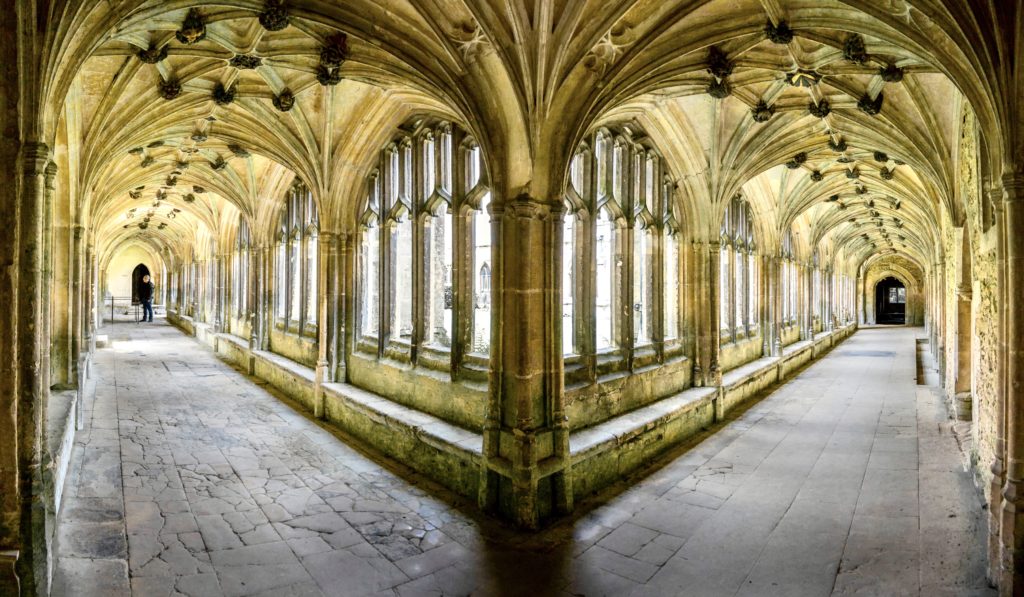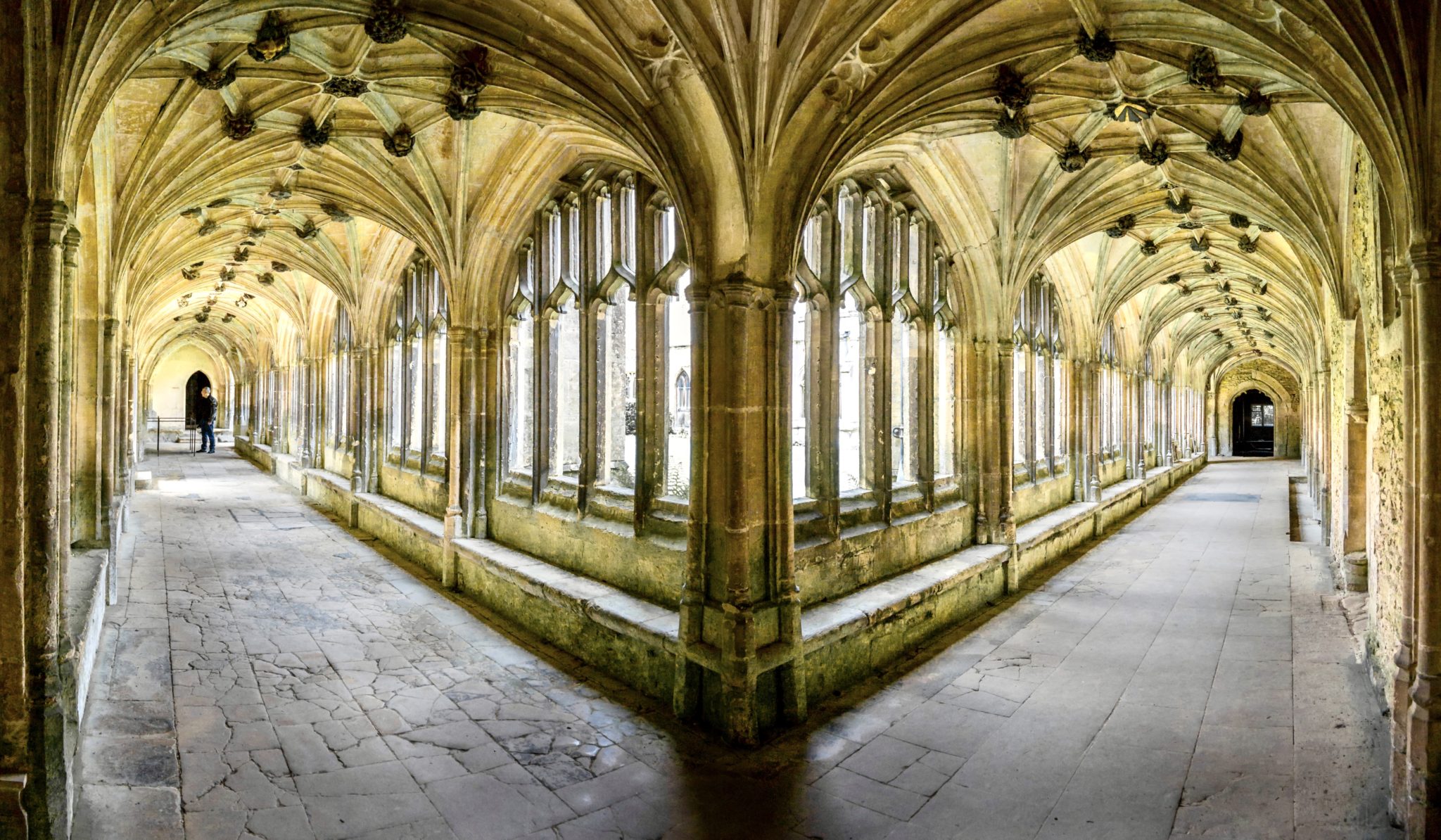 Lacock has made a few appearances on the big screen. It's been featured in Pride and Prejudice, Downtown Abbey, and Harry Potter.
Three of the eight Harry Potter films used Lacock as a filming location. As a result, Lacock is a pilgrimage site for die hard Potterheads.
Lacock is home to Lily and James Potter's House in Godric's Hollow. Lacock Abbey's scenic cloisters doubled as Hogwarts and Snape's Potions Classroom in several films.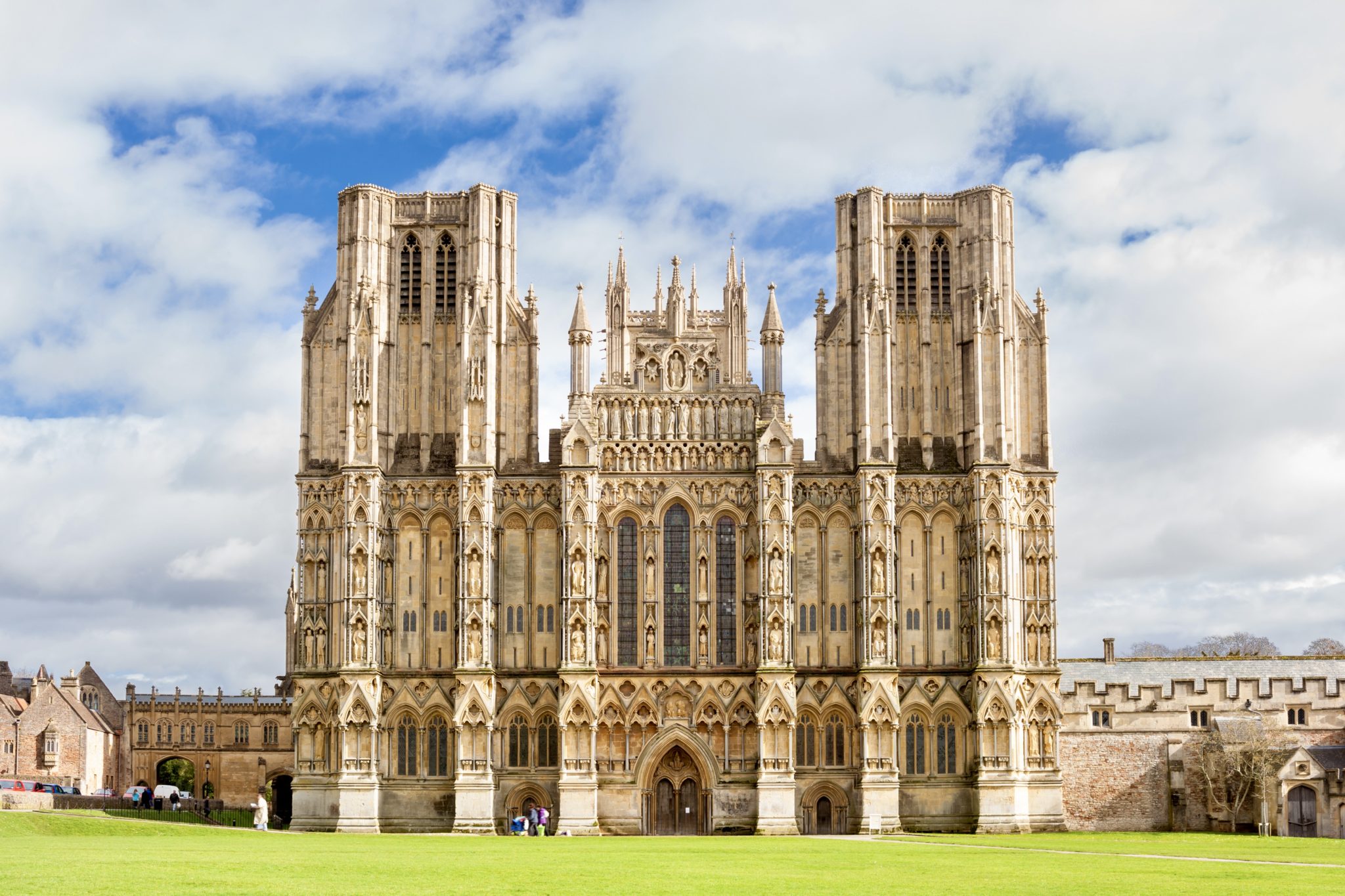 4. Wells Catherdral
The stunning Wells Cathedral is just 35 minutes from Bath. Wells' massive Gothic cathedral sits right in the center of Wells.
Built in stages between 1180 and 1508, it showcases several Gothic styles.
Its West Front is decorated with more than 300 carved figures, which isone of the finest collections of medieval sculpture in Europe.
Other highlight of Wells cathedral are the elegant Lady Chapel, the fan-vaulted Chapter House, and the celebrated Chained Library. The library contains books and manuscripts dating back to 1472.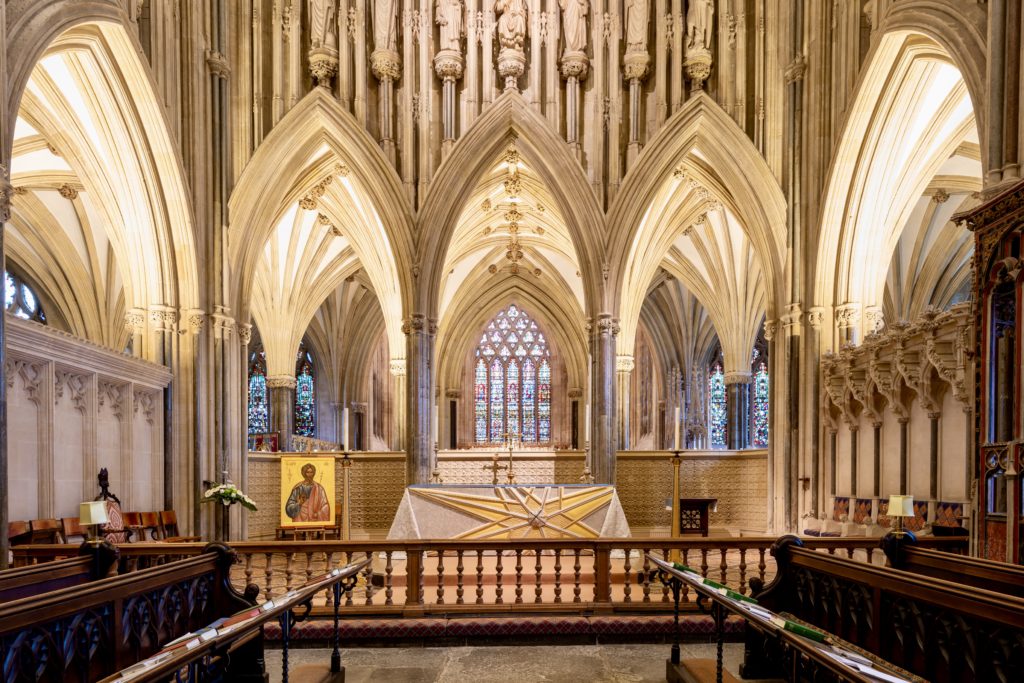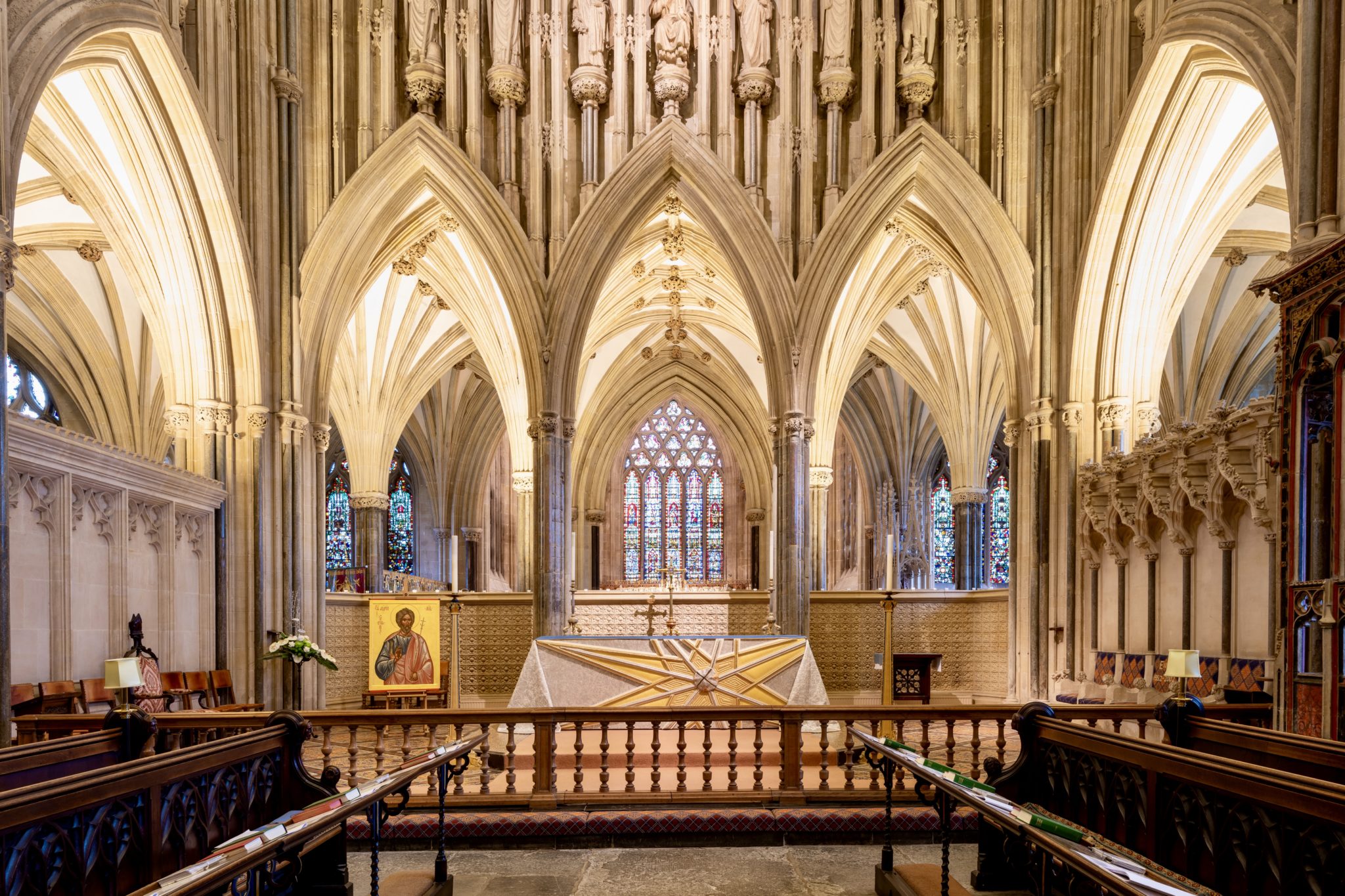 You should take the 90 minute High Parts Tour. It takes you through hidden chambers to the south transept roof terrace.
I hope you've enjoyed my one day in Bath itinerary. You may enjoy these other England travel guides and resources:
If you'd like to spend one day in Bath, pin it for later.