Here's my guide to the famous vortexes of Sedona.
Looking like another planet, Sedona is renowned for its mystical geological vortexes. Some of the town's most famous hiking trails — Cathedral Rock, Airport Mesa, and Bell Rock — travel right through the famed vortexes.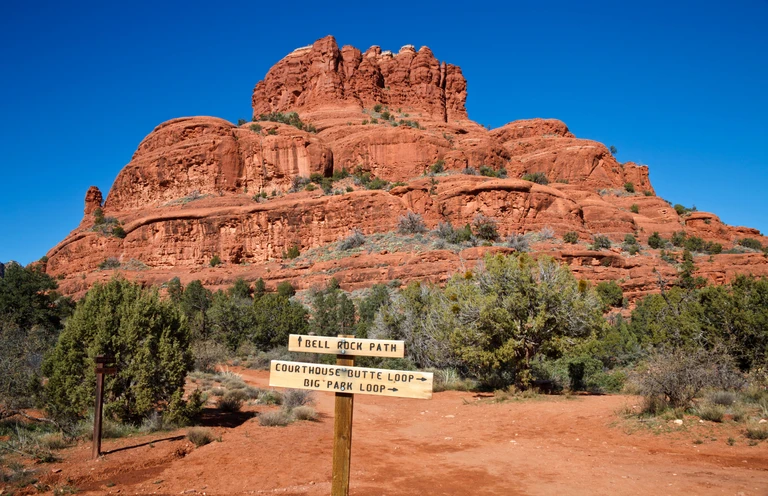 These energy-exuding vortexes are a huge allure for Sedona travelers. They allegedly make you feel magnificent. I know I did when visiting them.
But you may not be able to tell if it's the stunning landscape that's enhancing your energy and enhancing your emotions or if it's the vortex at work. Just being outdoors has immense immune boosting and mood modifying benefits.
If, like me, you lack a spiritual gene, you may not even want to try to tune into the supernatural vortex theories. And that's perfectly okay. You can simply appreciate the beautiful natural setting.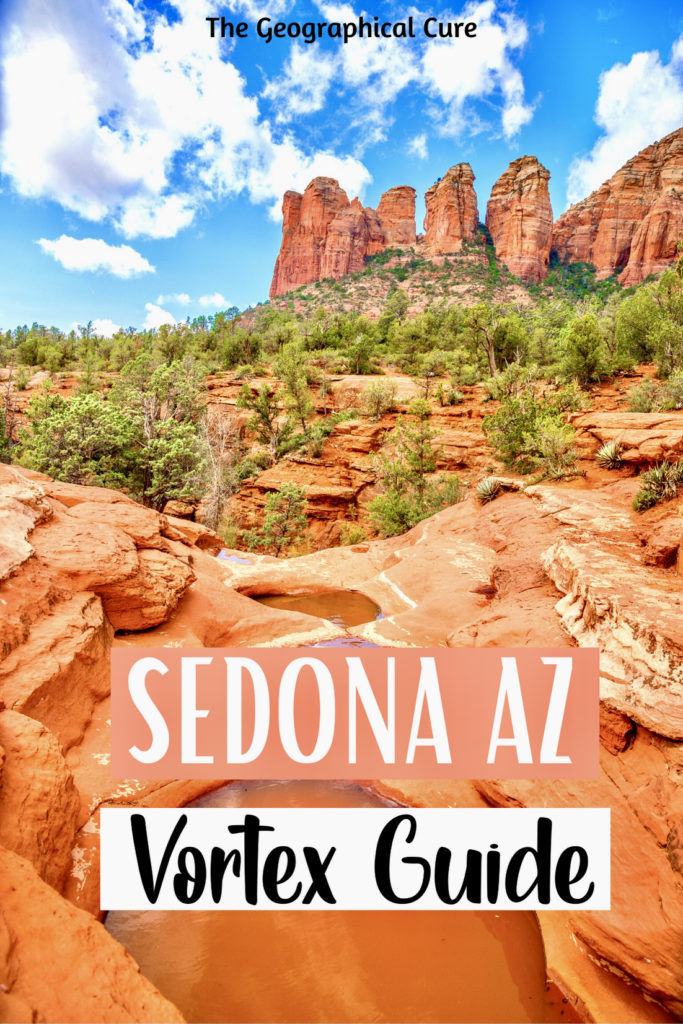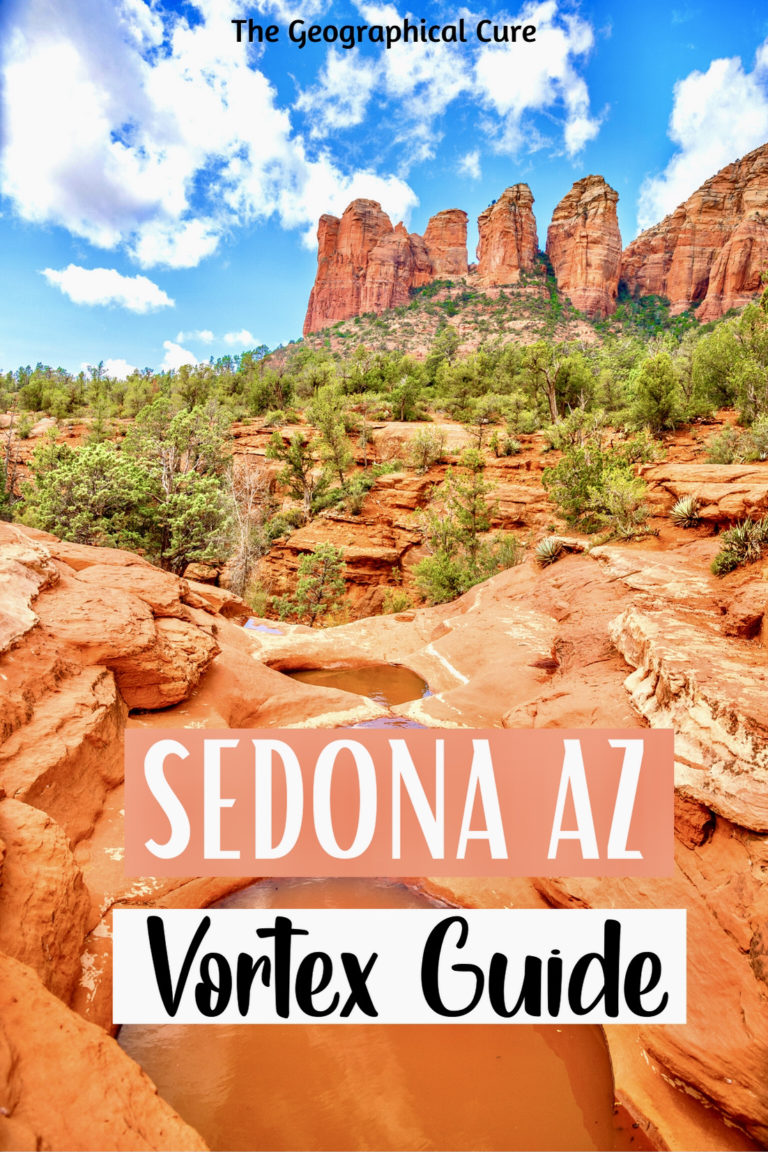 So, whether you're a skeptic or believer, you should visit the Sedona vortexes and experience them in whatever way you want.
The vortexes are the perfect excuse for a hike and they're undeniably beautiful. To me, the ravishing beauty is what makes them "sacred."
Visiting the vortexes is one of the best things to do in Sedona.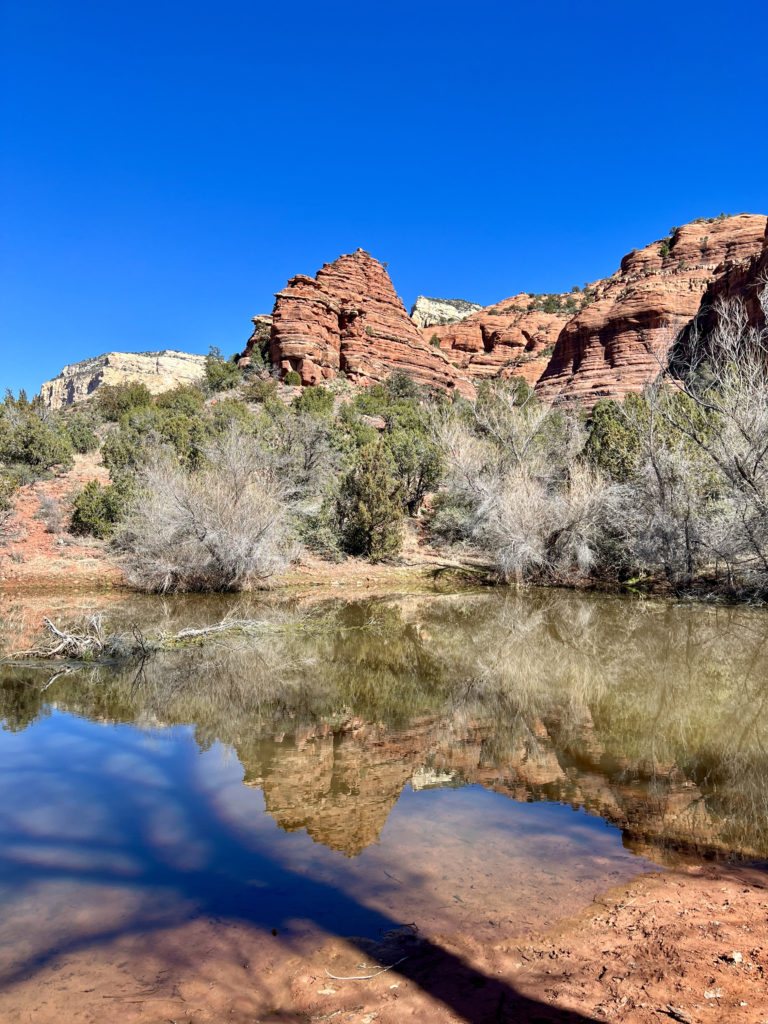 What Is A Vortex?
What are vortexes exactly? Vortex isn't really a term of art. It's just a nickname that stuck.
Vortexes are energy sites or meditative places. They are locations where a swirling condensed center of spiritual energy allegedly projects out of the earth.
Vortexes are thought to enhance energy and provide spiritual inspiration and well being to those who are near them. Mystics claim that there are two types of energies coming from the rocks, magnetic (female) and electric (male). Others refer to the vortex power as upflow or inflow.
Believers feel that Sedona's vortexes make it easier to pray, contemplate, reduce stress and heal the mind and body. And you'll see people doing all of these on the vortex sites.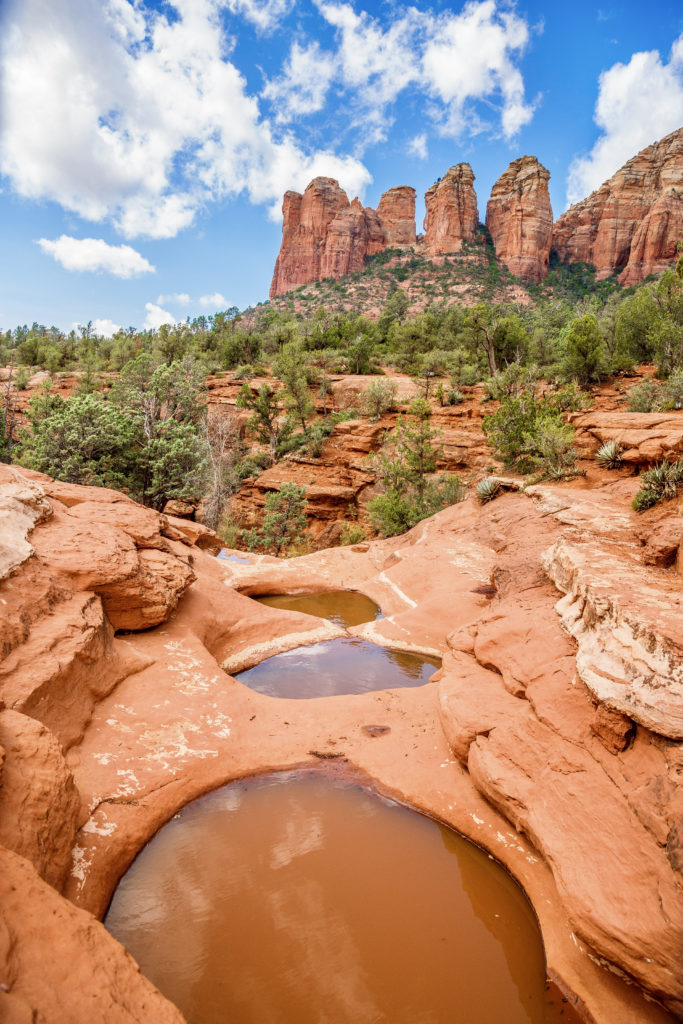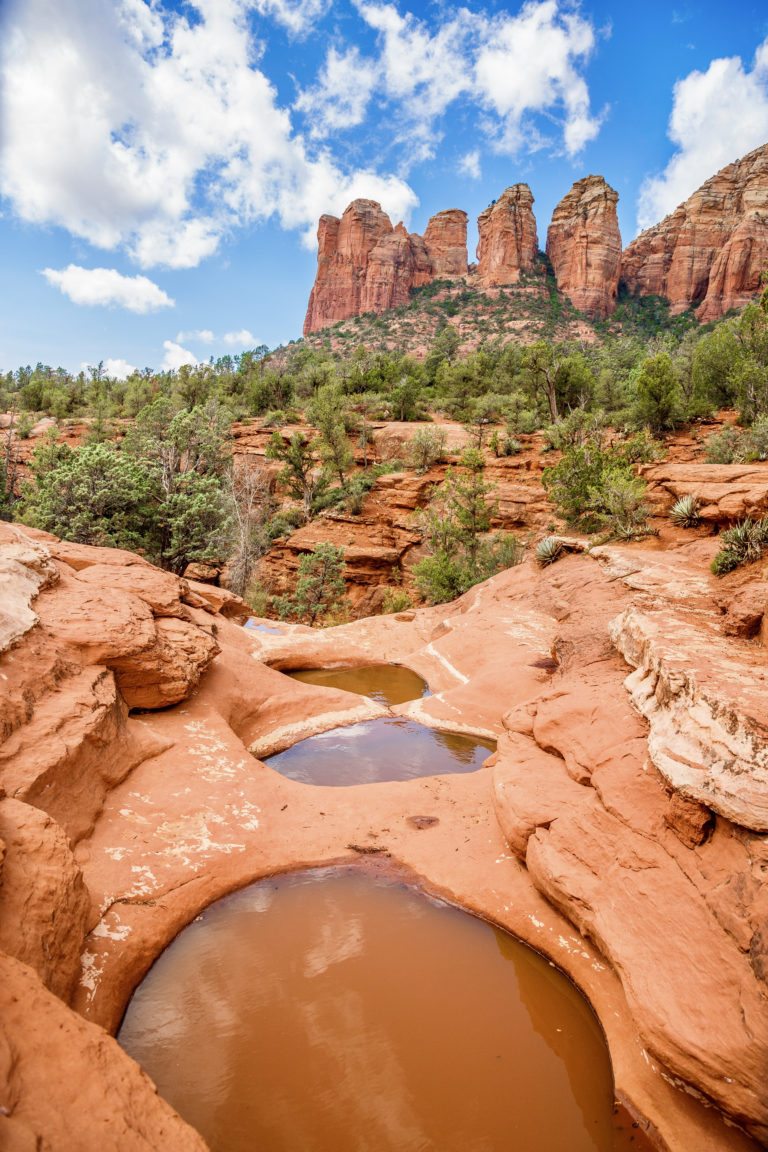 Color plays an important part in the meditative process. The red and burnt orange of Sedona's rock formations put visitors into a contemplative mood, while the green vegetation signals rebirth.
The higher elevation is intended to get you to look inward, enhancing meditation, introspection and contemplation. I just think of this as the proverbial "getting away from it all."
The Native Americans recognized the power of these vortexes and often used them for sacred ceremonies.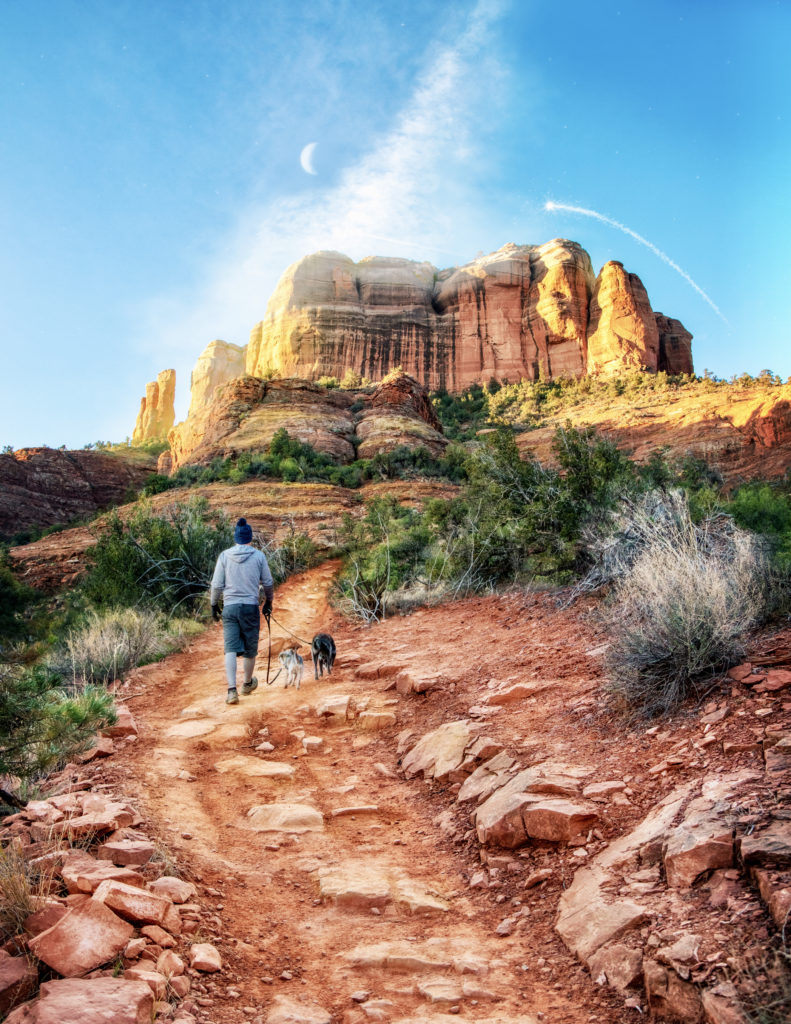 But there's really no hard science behind vortexes. No instrument has ever measured the force in these "power spots." There's no actual magnetism or energy at the vortexes.
In the 1960s, word started to spread in the United States among spiritual seekers to visit Sedona's "high energy meditation sites."
In 1979, the psychic Page Bryant identified the four most popular and accessible vortexes.
Since then, seekers have descended on Sedona with the town's transformative healing on their minds.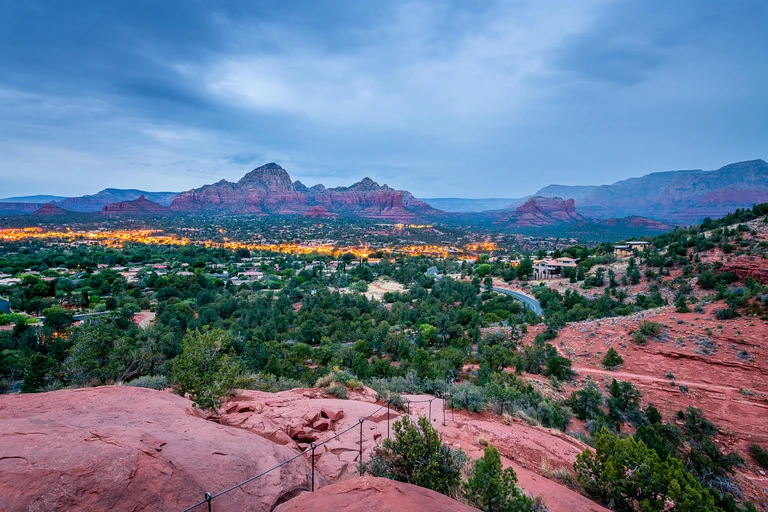 Where To Find The Vortexes of Sedona
When you visit Sedona, the whole area is considered to be a vortex. But there are specific Sedona vortex sites where the energy vortex is supposed to be supercharged.
Happily for the non-New Age pilgrim, these spots double as the most beautiful places in Sedona.
Here's where to find the vortexes of Sedona. Don't expect to see much signage. Some require hiking. Others can be accessed with a car.
1. Airport Mesa
Airport Mesa is the most visited vortex in Sedona, likely because it's close to the town center. The Airport Loop trail is a rocky 3.5 mile moderate hike. There's also an outlook where you can park.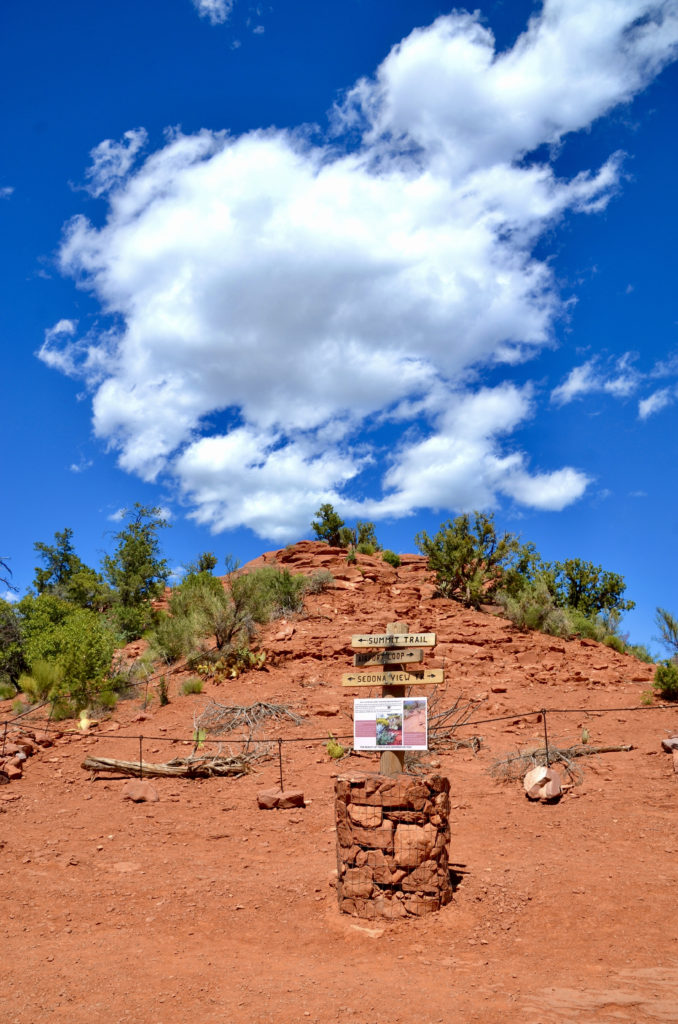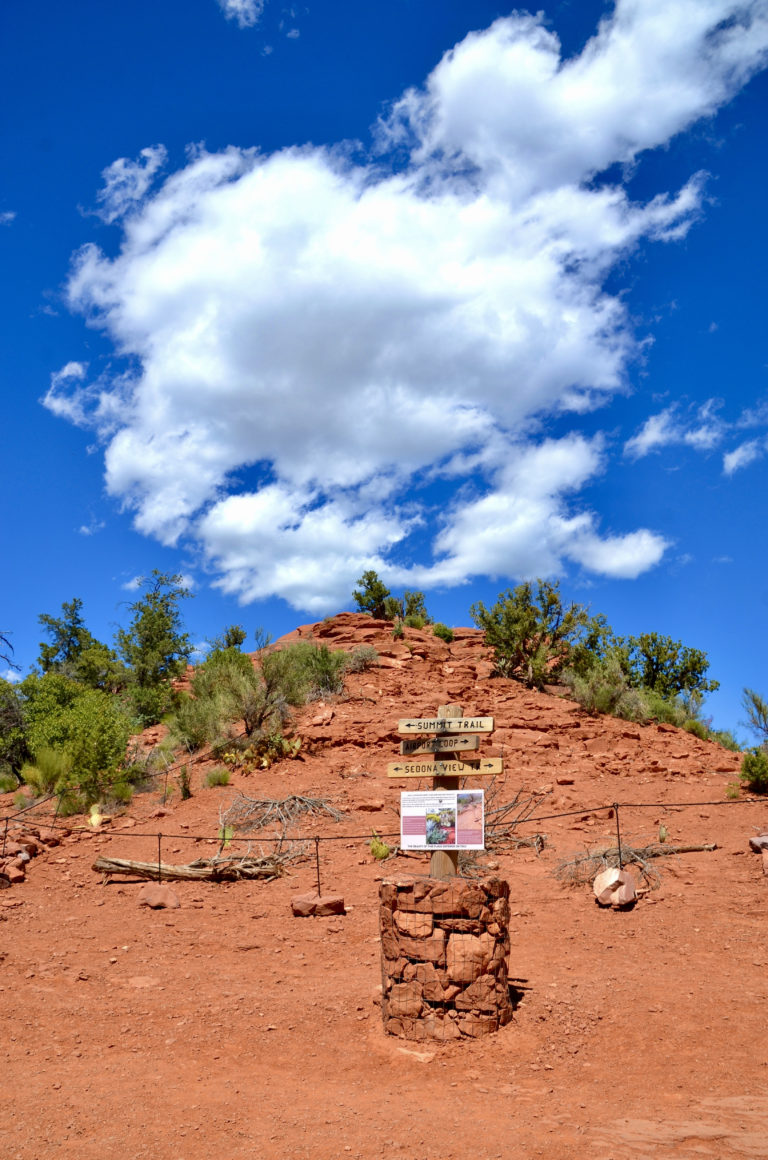 If you hike to the top, Airport Mesa offers outstanding sunset views, though it may be crowded. The sun paints everything around you in a fierce red.
You can sit on the sandstone and stare out across the dizzying grandeur of the high desert landscape. The reward is a panoramic view of Cathedral Rock.
You'll also twisted juniper trees. Some people have claimed to see colored orbs. At night, the stars seem close enough to touch.
How To Get There:
From the intersection of State Routes 89A and 179, go 1.1 miles west on 89A. Turn left when you reach Airport Road. It's about a half mile to the parking lot, which will be on your left.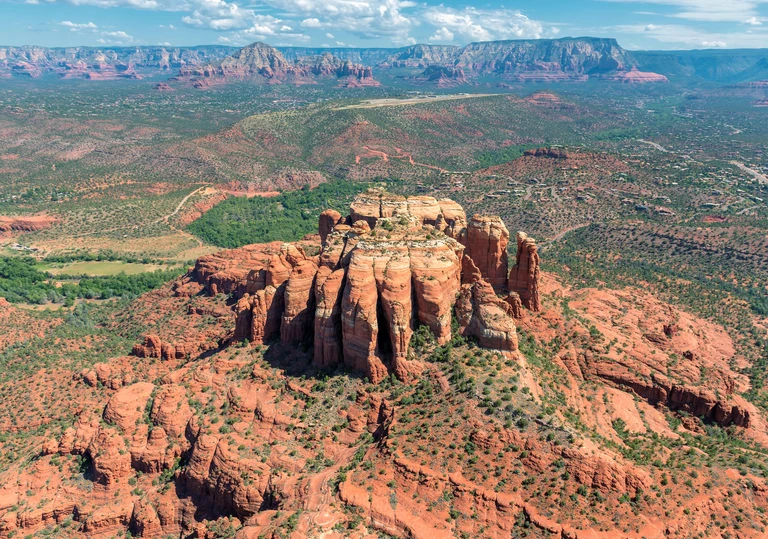 2. Cathedral Rock Vortex
Cathedral Rock has red spires lofting over Oak Creek. It's probably the most photographed site in Sedona.
It's almost impossible not to be drawn to this butte's towering orange spires. The approximately 1,200 foot high Cathedral Rock looms dramatically over almost every part of town.
The Cathedral Rock trail is easy to navigate. It's a vigorous but non-technical 1.5 scramble up the rock.
After your climb, you'll have a nearly 360 view of the red rock country. Rock piles called cairns mark the trails.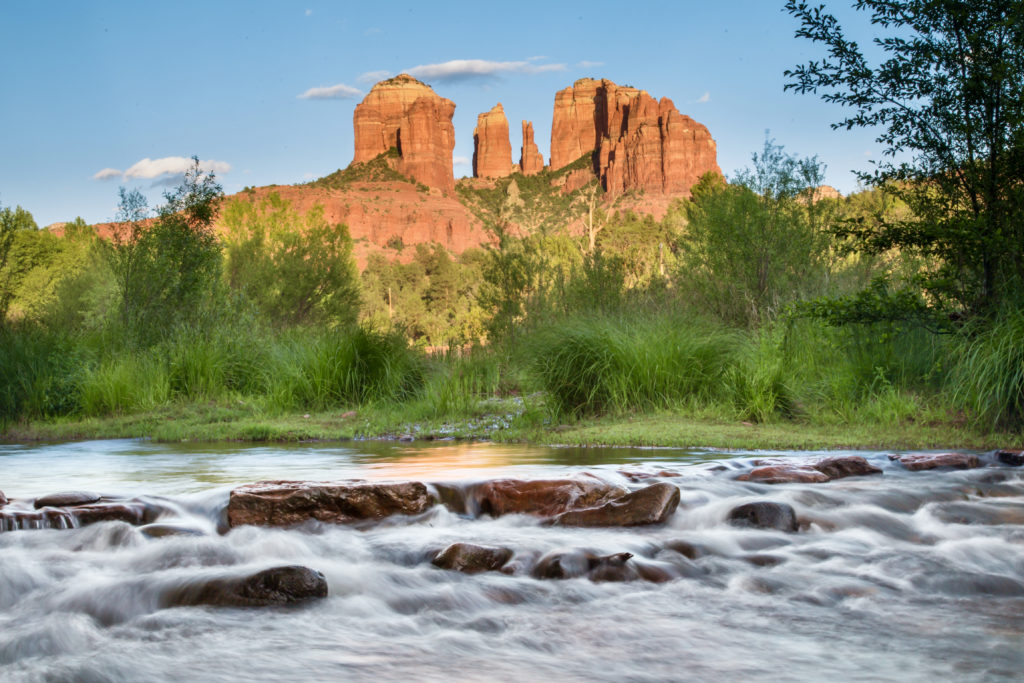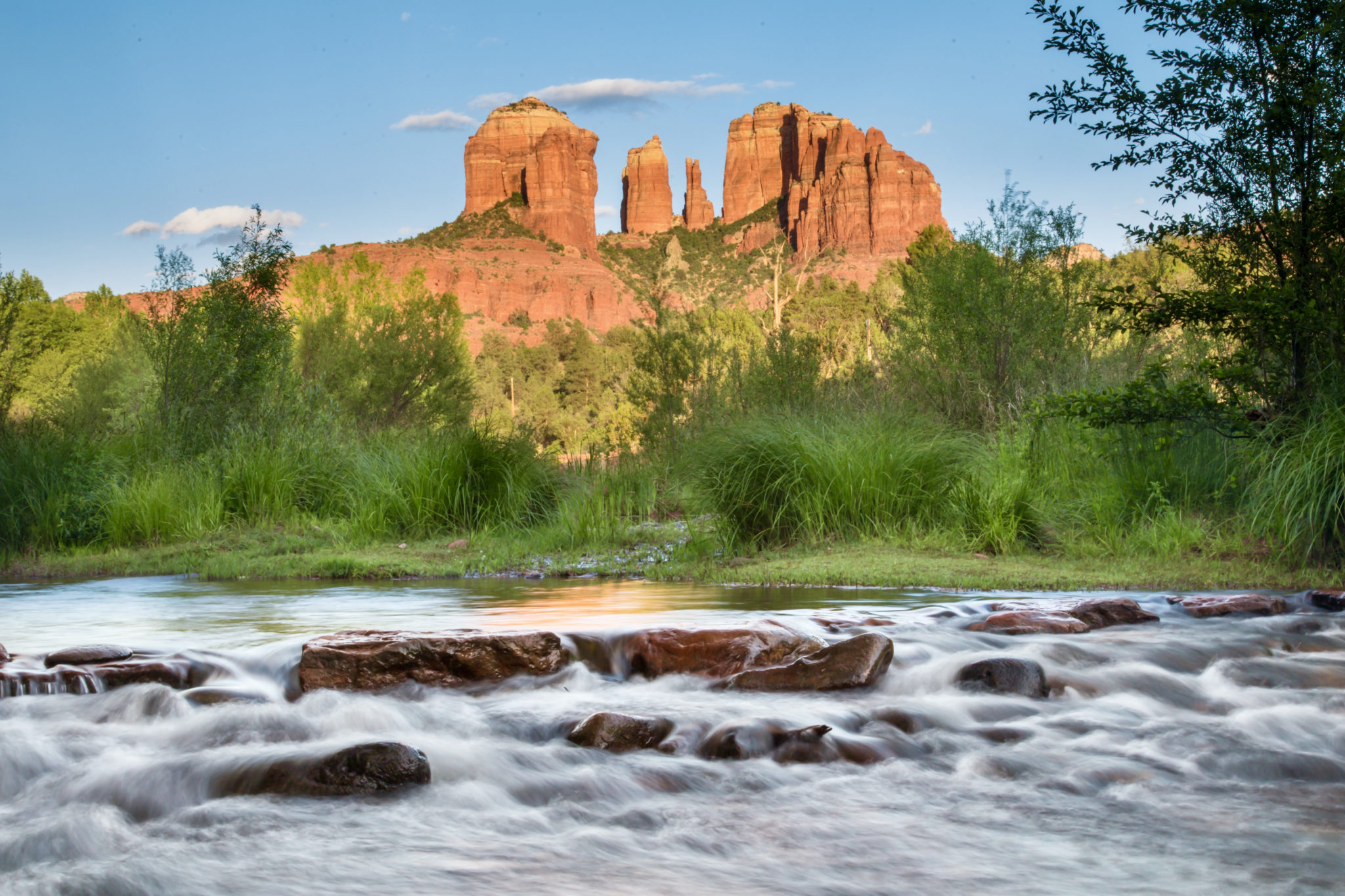 Though short, the trail offers little shade and the pitch is steep. You can see the Verde Valley and Mingus Mountain in the distance. The vortex is found where Oak Creek runs next to Cathedral Rock, and is called "Red Rock Crossing."
How To Get There
From the junction of State Route 89A ad 179, drive 4.5 miles west. When you reach the Upper Red Rock Loop Road, turn left.
Then, drive 1.8 miles to Chavez Ranch Road. Turn left and follow the road .8 miles. Turn left into Crescent Moon Park. Drive as afar as possible, then walk to the creek.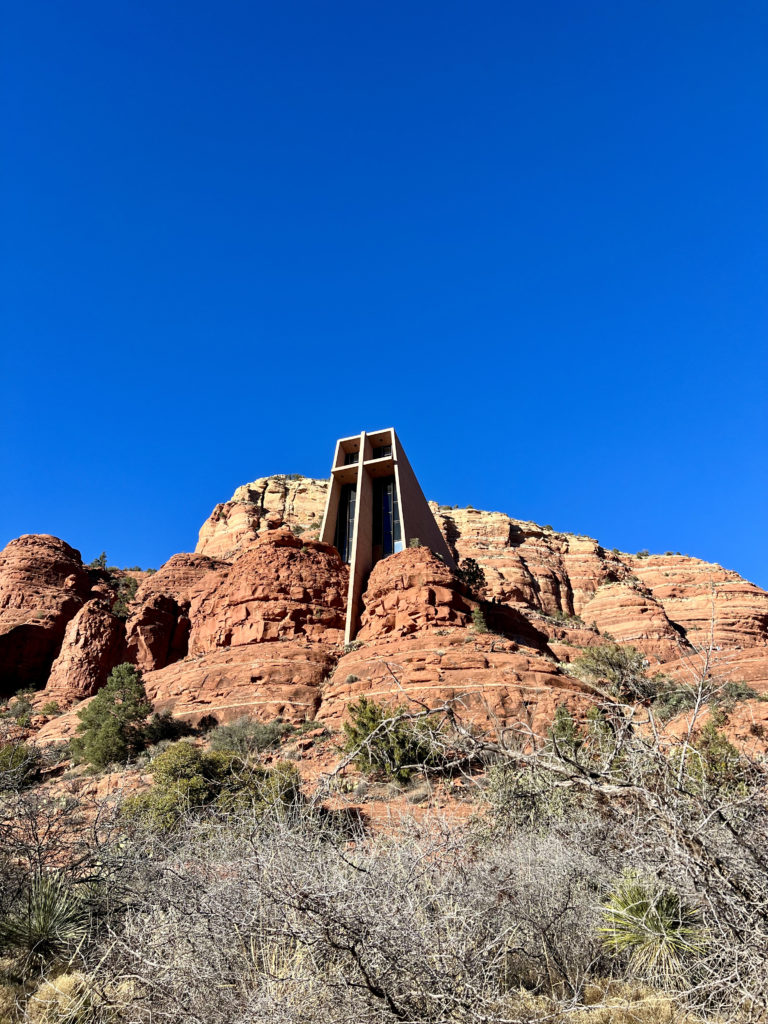 3. Chapel of the Holy Cross Vortex
If you love architecture, you'll enjoy the Chapel of the Holy Cross. It's an unmissable attraction in Sedona.
Built in 1956, it's a striking landmark designed by Marguerite Brunswig Staude, a pupil of Frank Lloyd Wright.
The building looks like a concrete spaceship jutting out of craggy boulders. It blends a 90 foot cross, magnificent stained glass windows, and a modern design.
It's perched on a red rock plateau and a sandstone ridge of varying shades. Inside, you can pray, meditate, or sit quietly.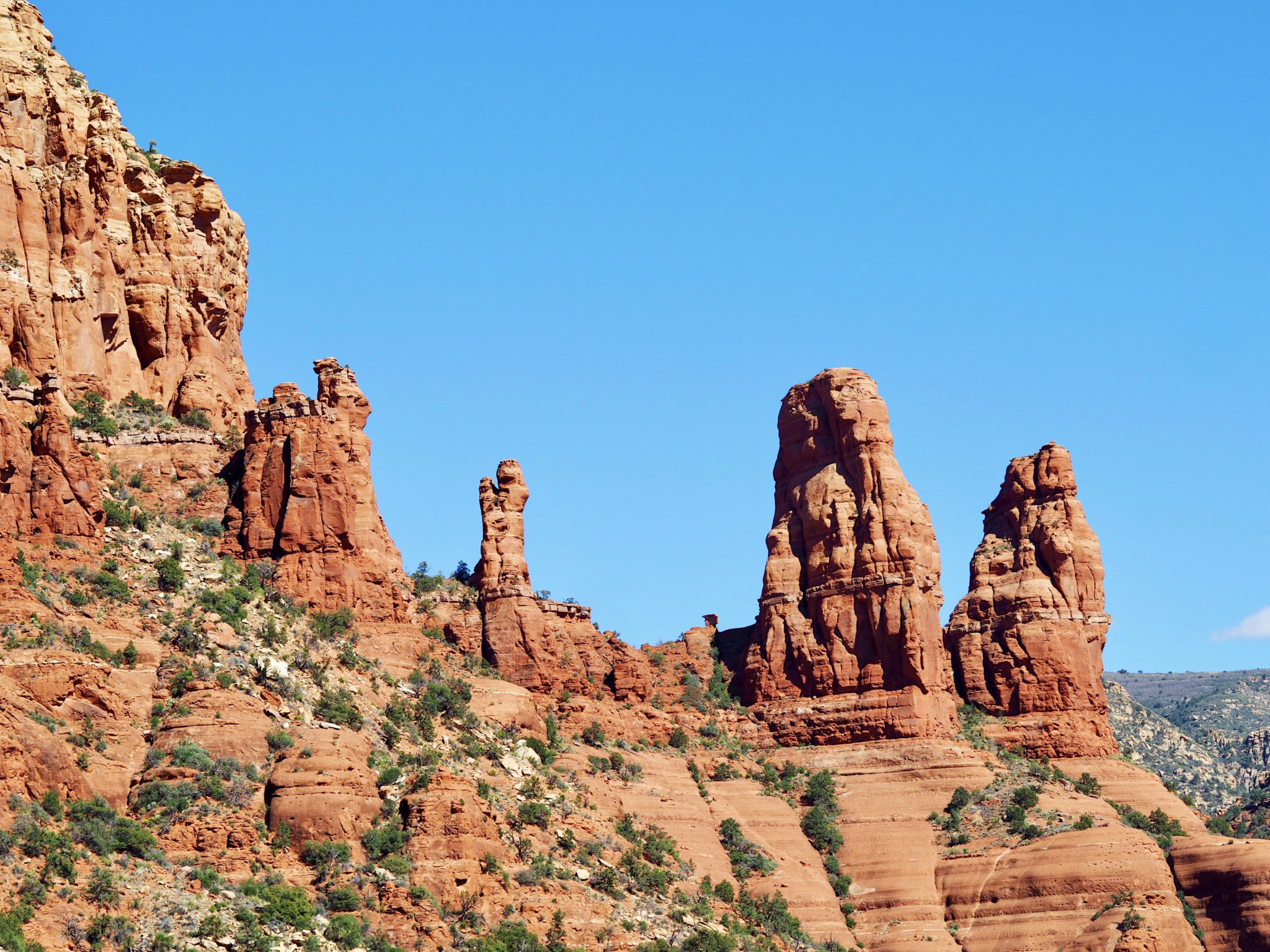 Even if you're short on time, stop by quickly to marvel at the structure. There's parking along the road leading to the chapel, but it's limited.
You have to hike up a walkway to get there. If it's too steep, there are golf carts available to take you up.
The chapel is open 9:00 am to 5:00 pm and is free of charge. The views from the top are mesmerizing. The "energy" of the vortex is supposedly strongest inside the chapel, which one might expect from a harmonious calming space.
How To Get There:
The chapel is super easy to get to. From Sedona, head south on 79 about 3 miles. Turn left on Chapel Road. Follow the winding road to the parking spaces.
4. Bell Rock Vortex
Bell Rock is shaped like a huge standing bell. (Or, some say, an alien spaceship.) It's a popular place for UFO sightings, which non-believers will likely abstain from.
Bell Rock is easily accessed from the the main drag, ensuring a steady flow of admirers. You may want to arrive early to see this very popular vortex in Sedona.
There are several clearly visible trails that lead you to the base of Bell Rock. You can continue to the top, as far you you feel comfortable.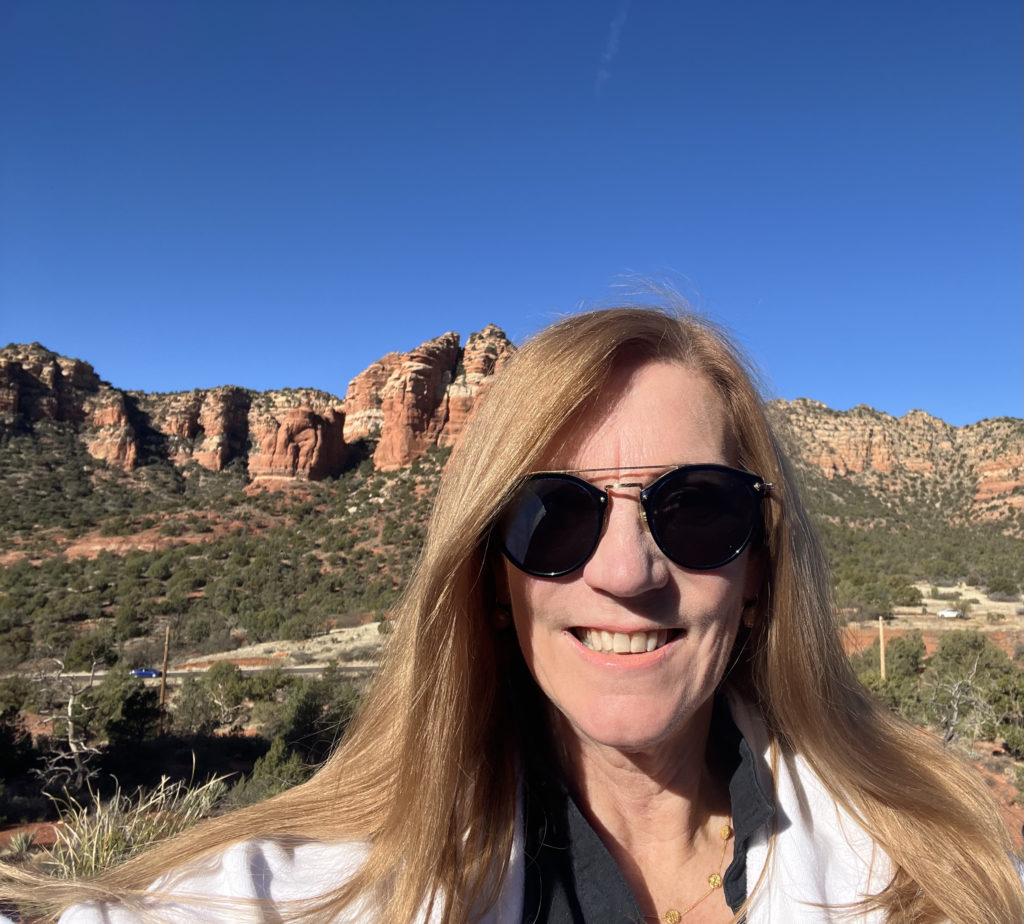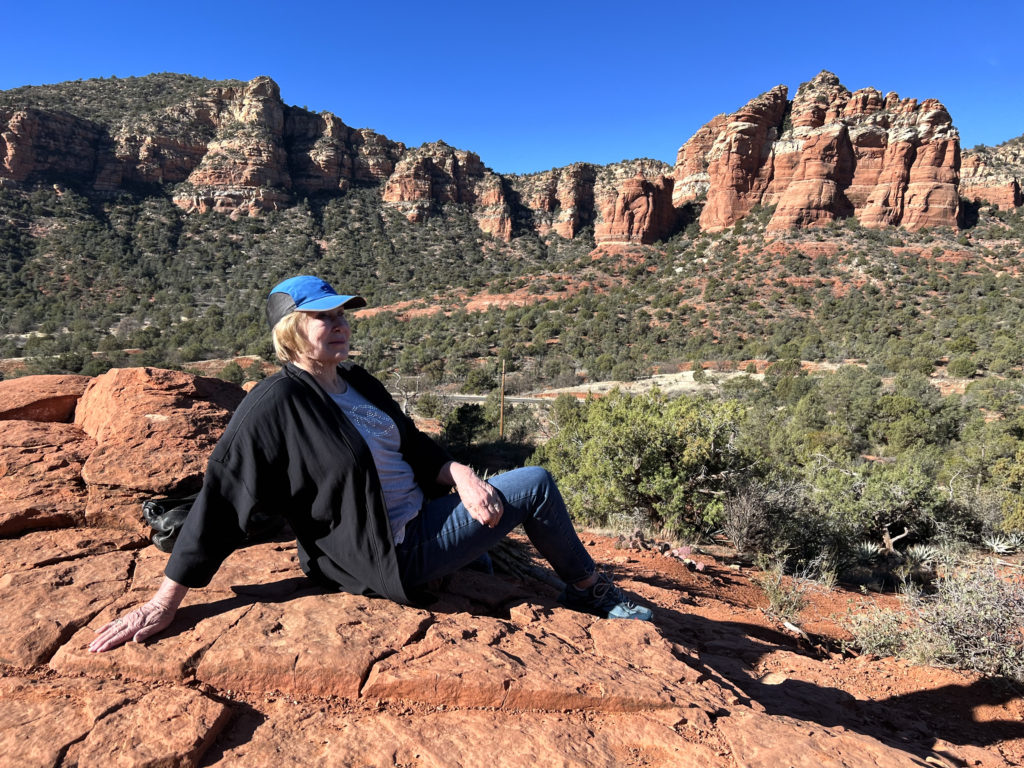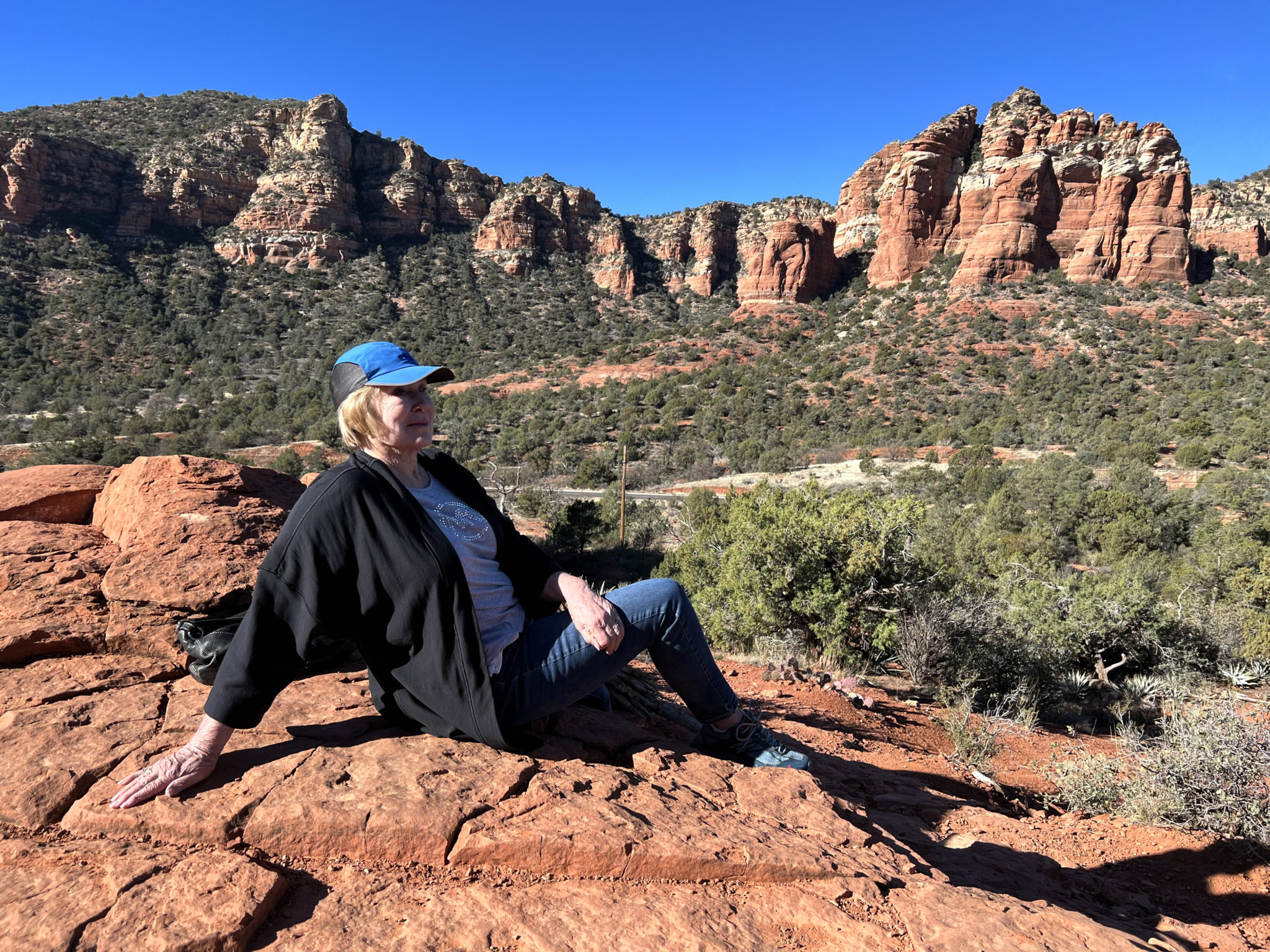 How To Get There:
Bell Rock is right off State Route 179, just north of the Village of Oak Creek. The parking lot next to the Bell Rock Pathway often fills by mid-morning, even in the middle of the week. So the early bird gets the worm at this vortex in Sedona.
5. Schenbly Hill Vortex
Schnebly Hill is a remote off the beaten path vortex. An off road vehicle is required to get to the top, so I didn't make it there.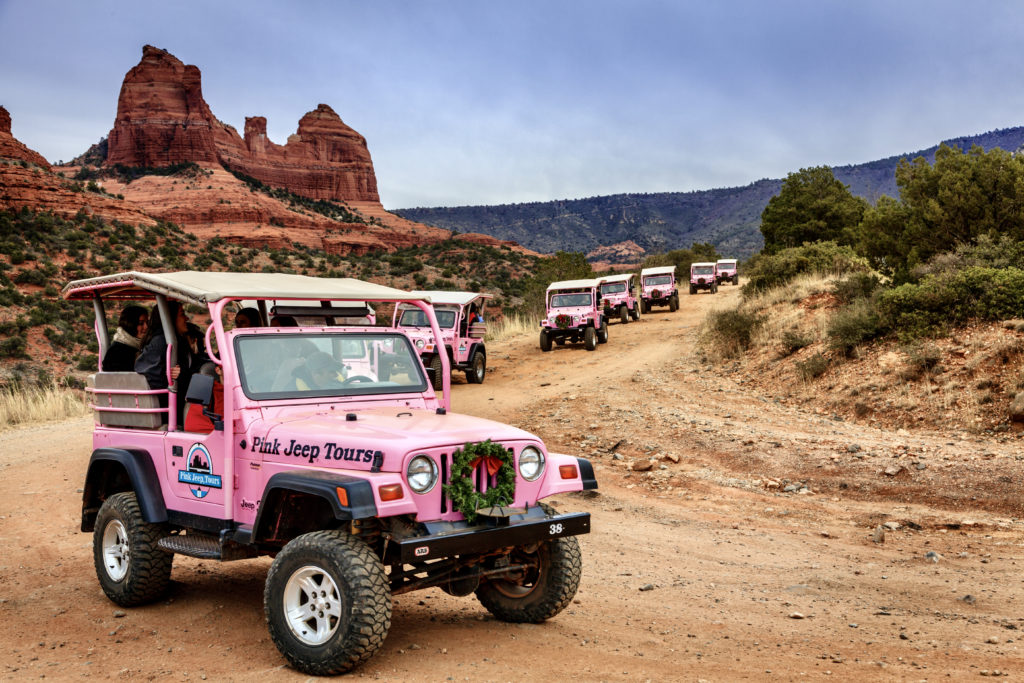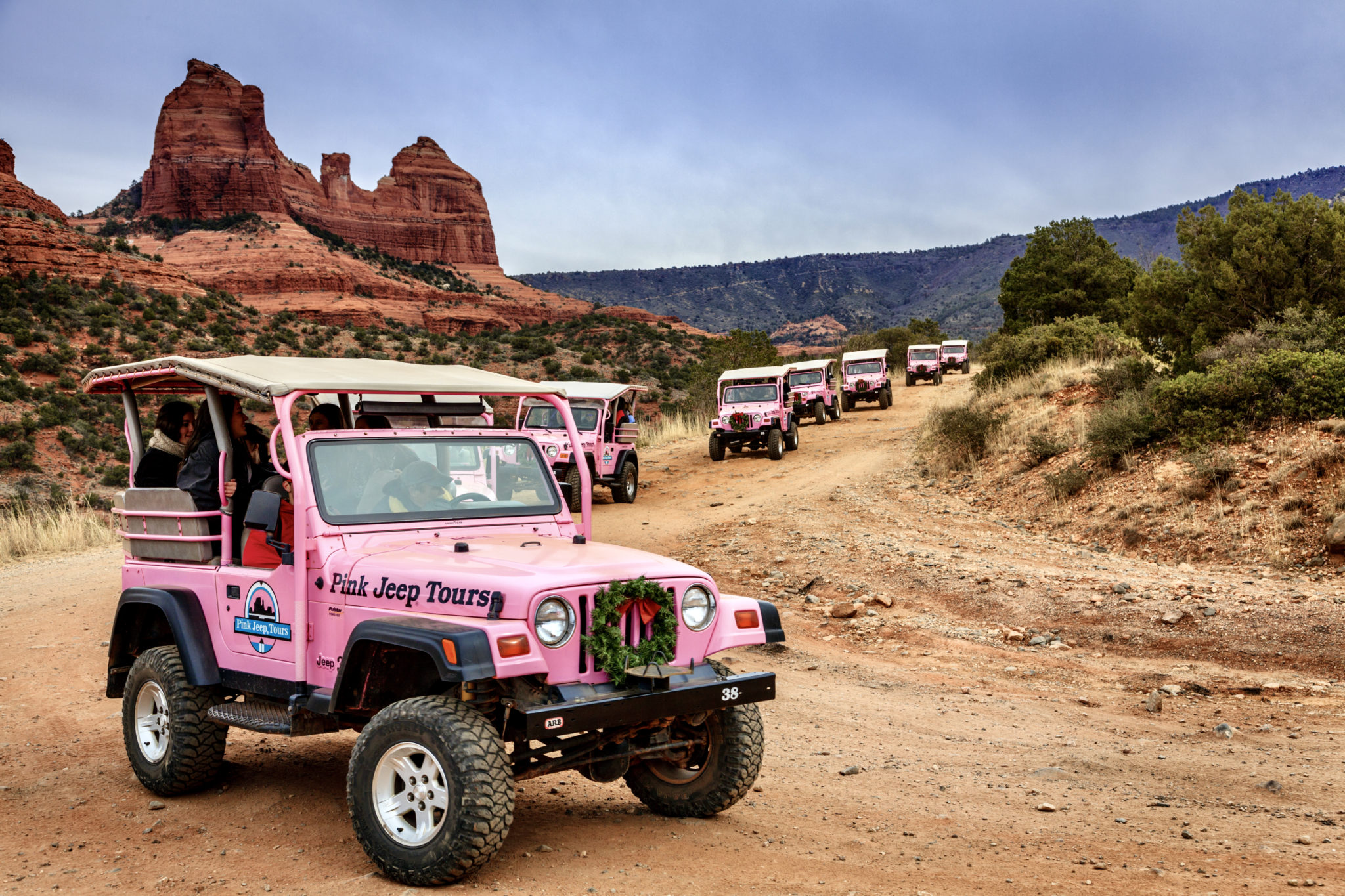 But if you're adventurous and can get there, you're in one of the highest plateaus in Sedona. You'll have views of Sedona and Oak Creek Canyon.
How To Get There:
From Sedona, drive south on 179 for half a mile. When you cross over the bridge, turn left on Schnebly Hills Road. After a mile, the road becomes dirt. At the top of the hill, you can pull off and park.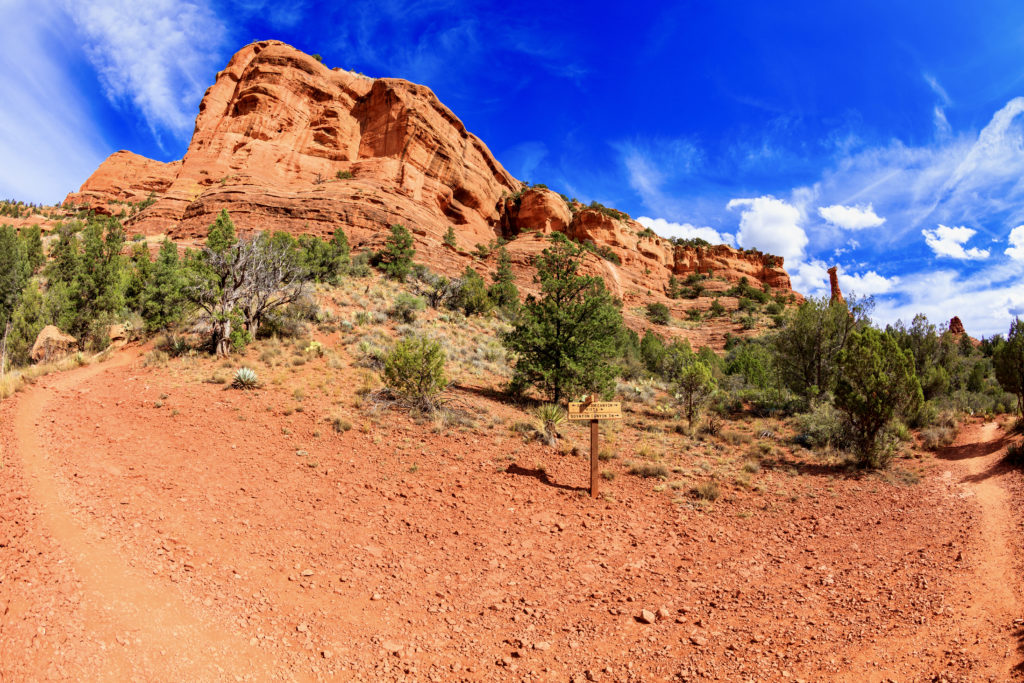 6. Boynton Canyon Vortex
Those with their own wheels might want to drive out to Boynton Canyon. This area of Sedona was sacred to the Yavapai Apache, who believe it was their ancient birthplace.
Boynton Canyon is full of scenic trails, which can take hours to hike. it's billed as an easy hike, but it can take a long time and there's a scramble at the top.
One trail leads up to a spire called Kachina Woman, which is just after you enter Red Rock Secret Mountain Wilderness. Believers think this supplies the Canyon's mellow, shimmering energy.
How to Get To There:
From Sedona, drive 3.2 miles west on 89A. Turn right at Dry Creek Road. Drive until you see signs directing you to Boynton Canyon. From the parking area, walk along the Boynton Canyon Trail.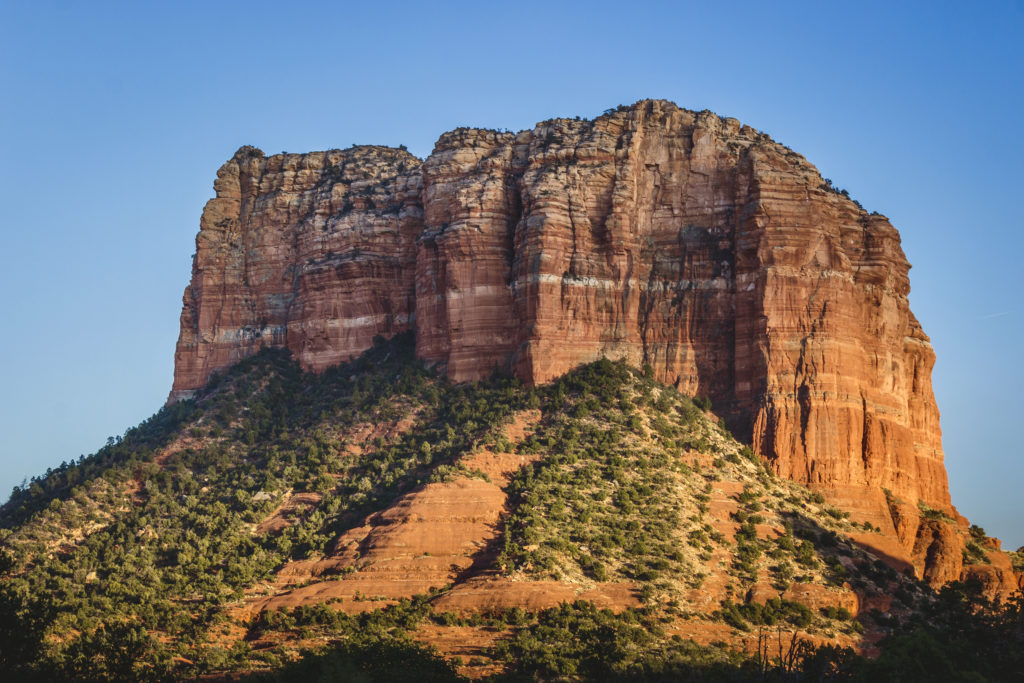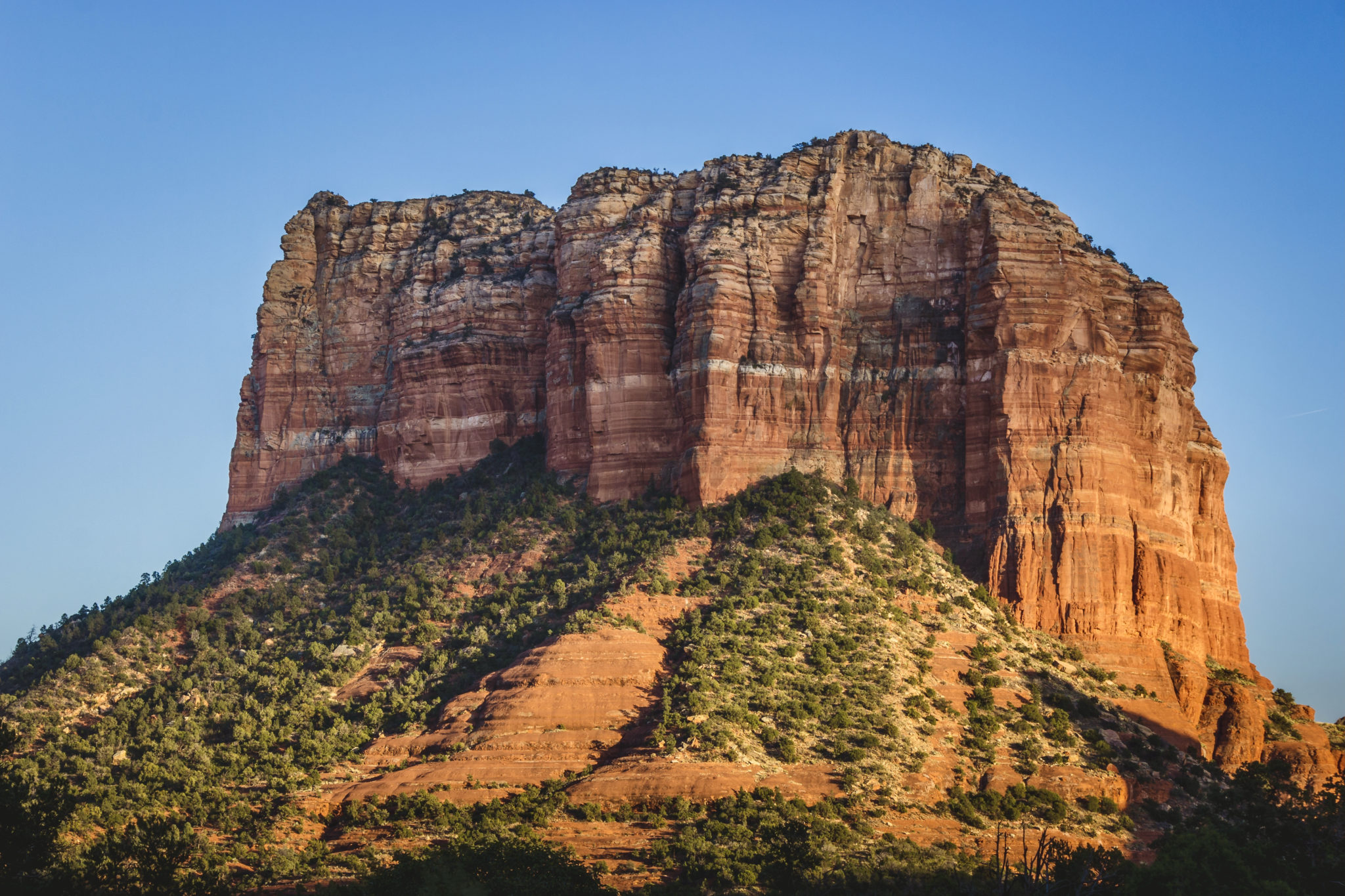 7. Courthouse Butte Vortex
Courthouse Butter Vortex is located just east of the Bell Rock Vortex in Sedona. It seems to jut up in the air with great determination.
There's a moderate 4.2 mile trail loop. Bell Rock Pathway leads to the Courthouse Butte Loop. The trail is fairly flat and even.
How To get There:
This Sedona vortex is off 179 just north of Oak Creek Village. There are a number of turnoffs where you can park your car.
You can also park in the Bell Rock parking area and walk there. But this parking lot is often crowded.
Tips For Visiting The Vortexes Of Sedona
To visit the vortexes, you will need to purchase a Red Rock Pass to park your vehicle onsite. A daily pass is $5. A weekly pass is $15. You can get a pass at the kiosk dispensers in the parking lots.
It's a good idea to where comfortable shoes with good tread, bring a water bottle, and wear sunscreen and a hat.
Start your hiking early in the day if you can. You don't want to start late in the day and end up in the dark. If you are doing a sunset walk, you should bring a flashlight.
You may see other inhabitants on the trails like javelinas or snakes. So keep your eyes peeled.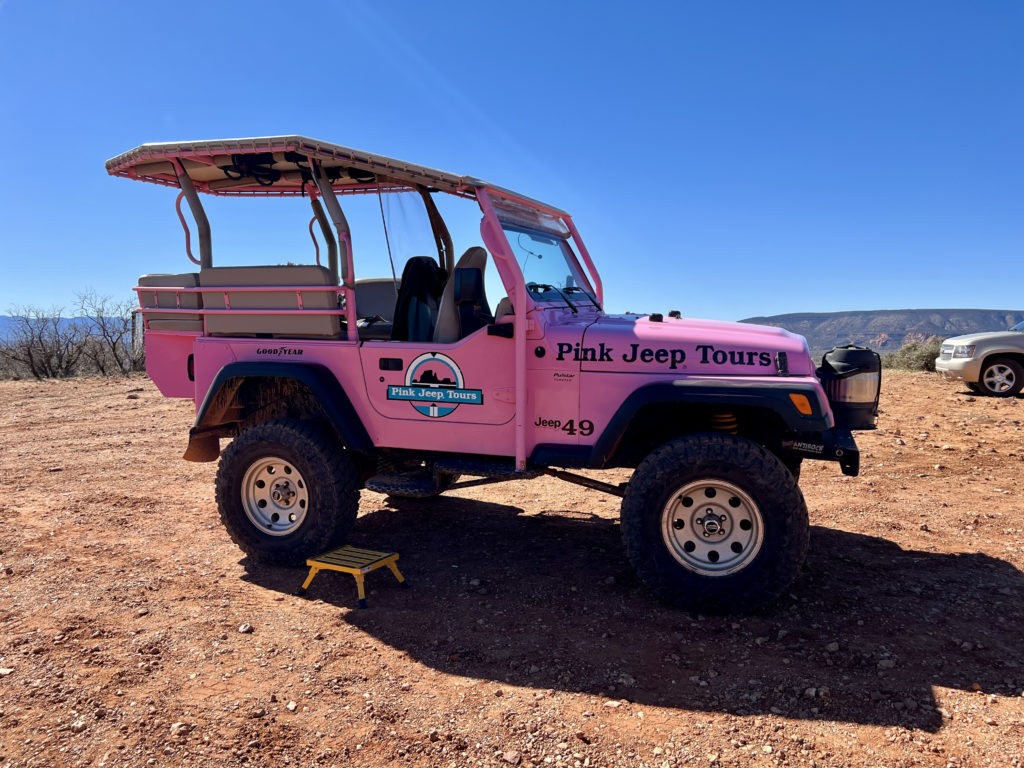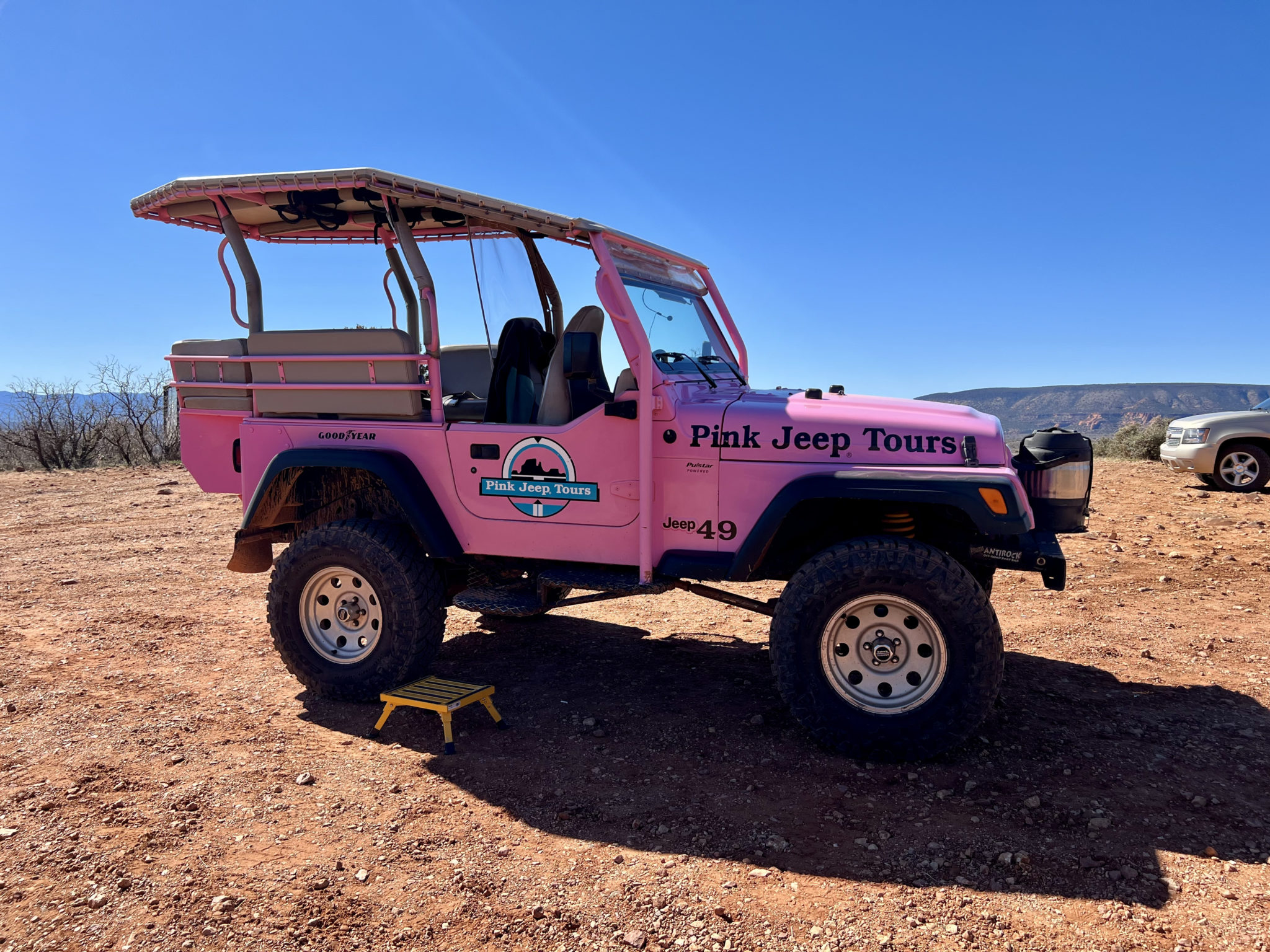 Vortex Tours
Aside from hiking to the vortexes, there are many other ways to experience them. You can experience these natural wonders through yoga and meditation classes out on the red rocks. Or, combine yoga and hiking on this unique 5 hour tour.
Jeep tours are an iconic way to see the vortexes of Sedona. You can take a regular organized jeep tour to explore the vortexes. If you don't want to go in a group, you can book a private vortex tour.
This jeep tour takes you to Oak Creek Canyon. The more adventurous can do an off road jeep tour.
Or try a spiritual tour or chakra tour that includes mindfulness and/or mediation.
Alternatively, to take them all in from above, see the vortexes on a sunrise or sunset hot air balloon ride. I wish I had done this tour, but ran out of time in Sedona.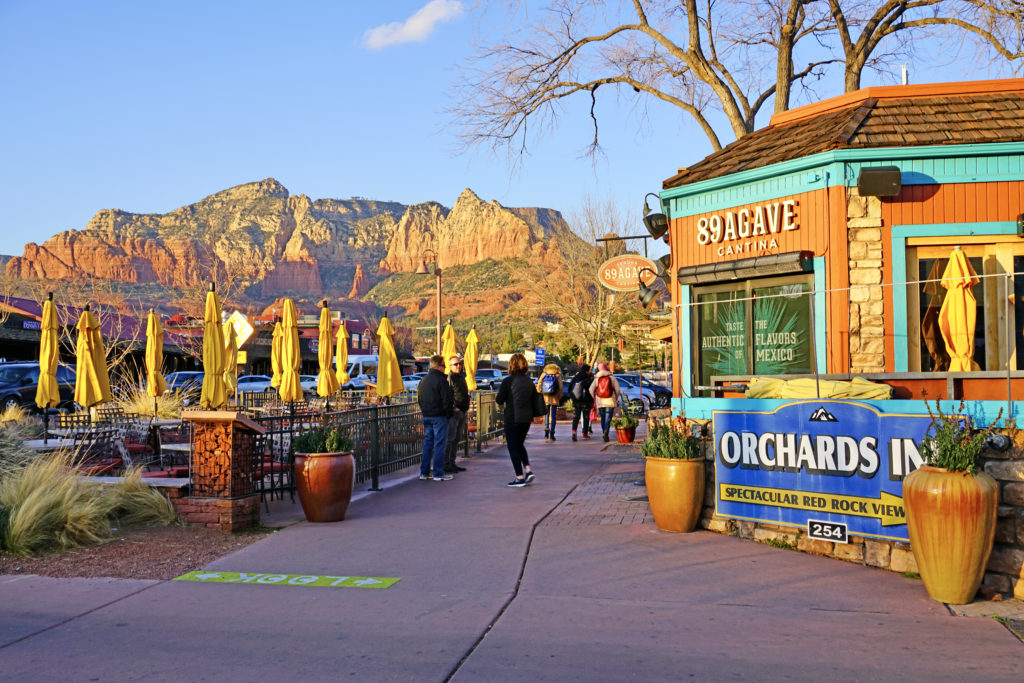 Where To Stay In Sedona
On my last visit, I stayed in a beautiful Air Bnb in Oak Creek Canyon. I liked it since it was incredibly scenic and away from the crowds of Uptown.
But Sedona also has some wonderful resorts — Sky Ranch Lodge, Amara Resort, L'Auberge de Sedona, and Enchantment Resort.
Enchantment Resort is in Boynton Canyon. It has one of the area's best spas Mii Amo, plus a yoga studio. There's so many things to do in Sedona that you may need some R&R.
There's a room called the Crystal Grotto to sit in and meditate. There are more types of cutting-edge massages, facials and yoga programs available here than you thought existed in the world.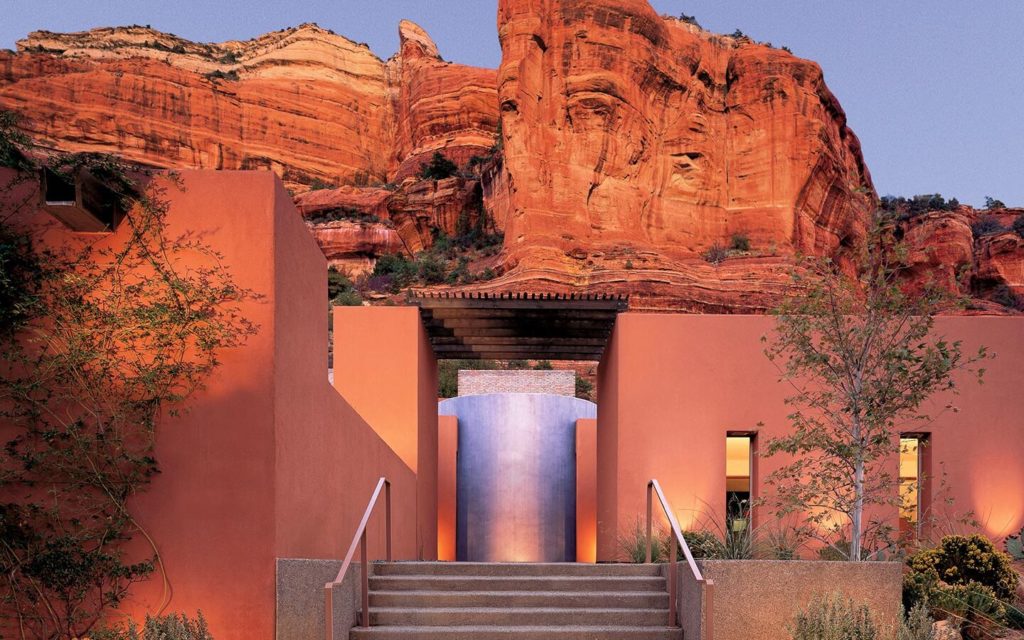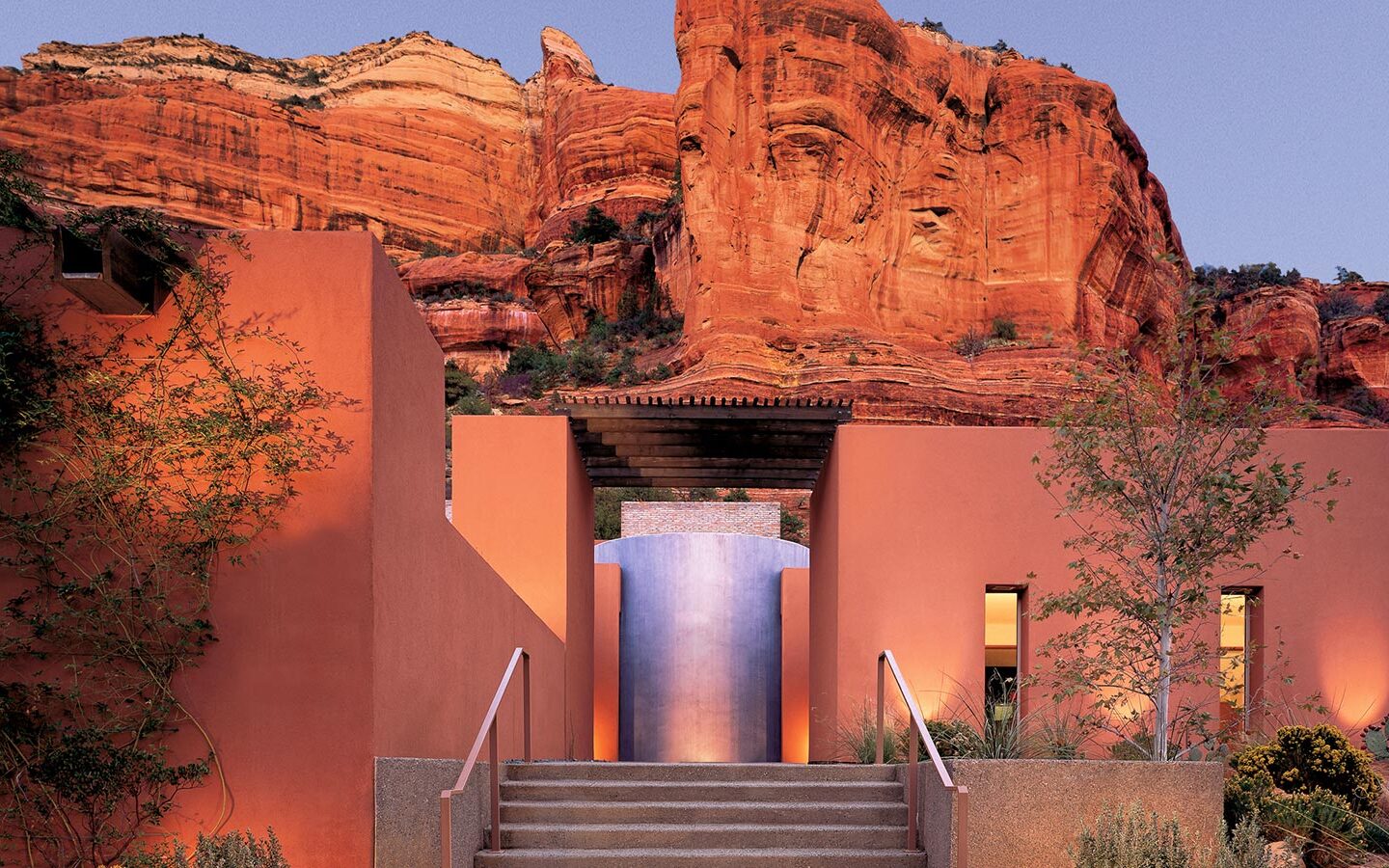 Amara is a better choice if you want a central location. It's a French country inn right in the heart of Uptown, just minutes from the galleries and restaurants.
L'Auberge is a luxury resort set on the banks of Oak Creek. The hotel has a special focus on wellness and rejuvenation.
I hope you've enjoyed my guide to the vortexes of Sedona. You may enjoy these other United States travel guides:
If you want to visit the vortexes of Sedona, pin it for later.