Here's my guide to the top must visit attractions in Salem Massachusetts. You'll find all the best things to do, see, and eat in Salem, the fascinating "witch capital" of the United States.
Salem is a notoriously enchanted town. The town is defined by its creepy past, when mass hysteria led to the infamous 17th century witch trials.
Salem embraces rather than shies away from its notorious past. Salem is replete with whimsical magic shops, all things haunted horror, and ghostly tour options.
Many of Salem's top attractions are devoted to its witchy history. If you're like me, you may wish that witches were real. On a visit to Salem, you may even see modern day witches.
But Salem is just about witchcraft and witch history. Salem is also a historic town with seaside charm. In particular, the town boasts some really pretty 17th century Colonial and Georgian architecture.
Salem is a fantastic place to visit in the fall. In particular, Salem does Halloween on steroids. But, even it's not fall foliage season in New England, there's so many historic and cultural things to do in Salem.
Salem is multifaceted. It's a hotspot for Boston day trippers. On a visit, you'll be plunged back in time and history to bewitching effect.
A Short History of Salem
Tucked into the east coast of Massachusetts, Salem is one of New England's most beautiful and historic towns. Salem was established as a port city in 1626. Roger Conant was its founding father.
Salem gained success in trade and commerce. Salem's frigates opened the Far East trade routes, producing America's first millionaires.
Salem's claim to fame, however, is its witch attractions. Salem was the site of the most famous witch trials in the United States.
In 1692, several Salem girls fell ill. Because of their strange behavior, the townspeople feared they were possessed by the devil.
The girls accused three townspeople (Titubia, Sarah Good, and Sara Osborne) of casting evil spells on them. The first trial set off an avalanche of accusations.
At first, only social outcasts were vilified and charged. They were accused with little evidence — odd behavior, visions, unusual birthmarks.
As collective mass hysteria grew, the mob mentality spawned the term "witch hunt." Ultimately, more than 150 people were accused of practicing witchcraft. There were nineteen executions, mostly by hanging.
In 1953, Arthur Miller's The Crucible made the Salem Witch Trials infamous. The Crucible is a partially fictionalized tale of the trials.
Miller wrote the play as an allegory for McCarthyism, a time when the United States government similarly persecuted "communists" with scant evidence.
In the late 1970s, Salem became known as the "witch capital" of the United States. Many of the top attractions in Salem relate to the infamous appellation.
Today, you can find witch decals on police cars, shops offering "magical" goods, haunted house tours, and museums dedicated to witches and magic.
For fans of Halloween, or anything "witchy," Salem is the ultimate town to visit in fall.
Tours In Salem
There are scads of guided tours you can take in spooky Salem. I'm going to list the interesting ones here. They're mostly fairly inexpensive.
As you read through my list of the to attractions in Salem, you can decide which ones interest you.
The tours include:
Top Attractions In Salem
So what are the best things to see and do on a day trip or weekend in Salem? Here are my picks for the top attractions in Salem.
1. Essex Street
Charming Essex Street is a historic cobblestoned district. It's the prefect place to start your exploration of Salem's attractions. You can book a guided walking tour to historic Salem that begins on Essex Street.
Start at one end, walk down the entire street, and then explore the historic McIntire District.
On your stroll, you'll come across the original brick Old Town Hall. The hall dates from 1816.
The second floor still stands as a public hall and the first floor is used as a public art space. The exterior of the building was featured in the popular Disney Halloween cult film, Hocus Pocus.
In need of a broomstick, cauldron or spellbook? You'll find all those goodies and more along Essex Street.
The pretty street, effectively a pedestrian mall, is lined with souvenir shops, bookstores, cafes, and nooks with magical goodies (some are campy, of course). The Coven's Cottage is especially nice.
If you want to get into the Salem spirit with a psychic reading, pop into Hex, Magika, or Omen. For something non-witchy, don't miss Oak + Pine, a simply gorgeous store with household items and plants.
There's even a statute of Elizabeth Montgomery riding a broom on Essex Street. It honors her character Samantha from the 1960s TV show Bewitched.
2. Explore the Derby Waterfront District
The Derby Waterfront District is family friendly and has classic New England charm. You'll find boats in the bay, the lighthouse standing watch, and seafood restaurants.
This is a good spot to have dinner and watch the sunset among the sails. Try Finz Seafood & Grill.
You can walk along the water to the Derby Wharf Light Station to visit the light house. Alternatively, walk the opposite direction to Salem Pioneer Village.
It's a recreation of a 1630s colonial village. The district is a living museum where you can see homes of both Native American and British settlers.
Address for Salem Pioneer Village: 98 West Avenue
3. The House of the Seven Gables | Turner-Ingersoll Mansion
Are you a literary fan? If so, you should pay a visit to the House of the Seven Gables. The house is a true architectural masterpiece.
Built in 1668 by Captain John Turner, it's one of the oldest mansions still standing in the United States. Three generations of Turners lived in the home, until John Turner III went bankrupt.
The house was sold to another mariner, Samuel Ingersoll, in 1782. Upon Ingersoll's death, daughter Susanna inherited the mansion.
She was often visited by her younger cousin, the author Nathaniel Hawthorne. Hawthorne immortalized the house in his 1851 novel of the same name.
Inside, you'll find a recreation of the secret staircase from the novel. Some claim Hawthorn still haunts the premises.
The mansion is the perfect Salem attraction for fans of early Colonial architecture and Georgian interiors. It's a prime example of the prosperity of early Salem, with enviable waterfront views.
The house where Nathaniel Hawthorne was born is also on the property. It was recreated from Union Street in 1958.
Visitors take a guided tour through the property (no photos though). And there's a Colonial Revival garden to boot.
Address: 115 Derby Street
4. Wander around the McIntire Historic District
The McIntire Historic District is another beautiful neighborhood in Salem.
It's filled with rare historic 17th century homes that look right out of a period film or history book. The homes are wonderfully restored and well kept.
There's a one mile self guided walking trail, marked with signs and plaques.
The McIntire District includes the Phillips House (a historical museum), Hamilton Hall, The Pickering House, and my favorite, the elegant Ropes Mansion and Garden.
5. Ropes Mansion
Dating from the 1720s, the Ropes Mansion is part of the Peabody Essex Museum. The Colonial Revival style garden is a charming place to pause for photos. It's open to the public free of charge.
Embodying the spirit of Salem, the Ropes Mansion comes complete with its own ghost story. In 1839, Abigail Ropes died after her dress caught fire near the fireplace.
Legend holds that her ghost roams the house. The Ropes Museums starred as Allison's house in Disney hit Halloween film Hocus Pocus.
Address: click here for a self guided walking trail
Address Ropes Museum: 318 Essex Street
6. Visit the Peabody Essex Museum
If you need a dose of culture with your pumpkins and ghouls, be sure to check out the wonderful Peabody Essex Museum. The "PEM" is truly one of Salem's top attractions.
It originated under the East India Marine Society. Members would bring back objects from their far seas adventures.
PEM is spread over 30 galleries in 40,000 swore feet. The museum has exhibits on maritime art and history, American art, decorative art, and Asian art.
There's a stunning atrium to have tea in between gallery stops and rotating art exhibitions. And there's a garden sanctuary.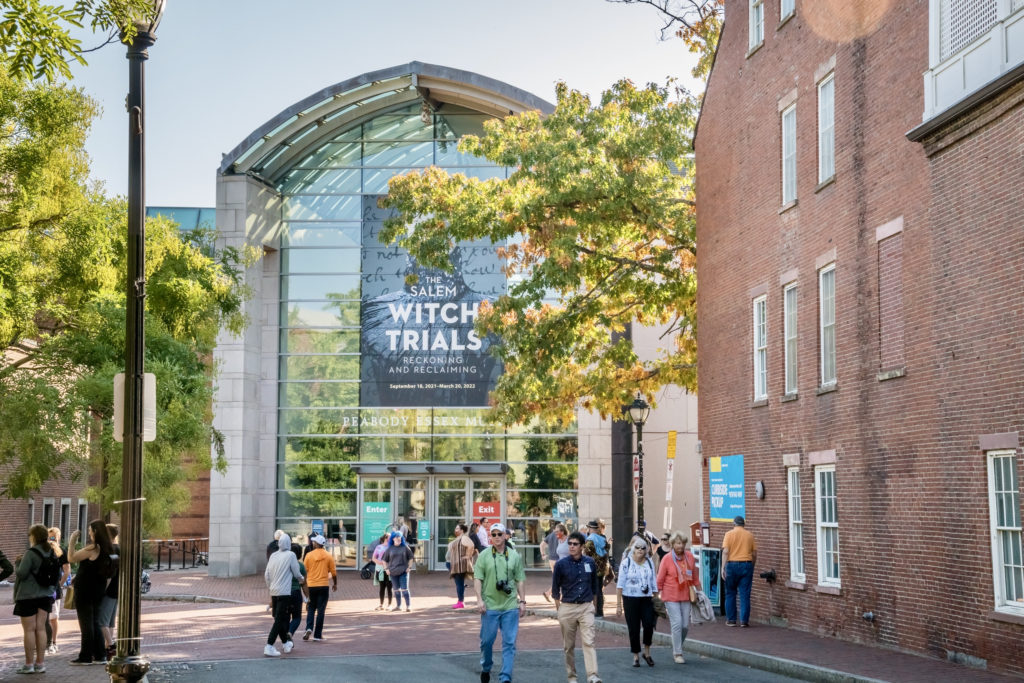 The museum also has several dedicated historic houses that are worth a visit. The highlight is the Yin You Tang house. It's a 200 year old house dating back to the Qing Dynasty. The museum bought the house in China and reassembled it in Salem.
On the Crownship-Bentley Lawn (one block from the main entrance), check out a magnificently spooky site specific installation, What The Birds Know.
It was commissioned by the museum and created by renowned artist Patrick Dougherty. The piece, nicknamed Stickwork, was created with saplings gathered by local volunteers.
When you leave the museum, stop into Wicked Good Books on the corner of Essex and Derby Streets. You'll find all the literature you could want on witchcraft, warlocks, vampires, etc.
Address: 121 Essex Street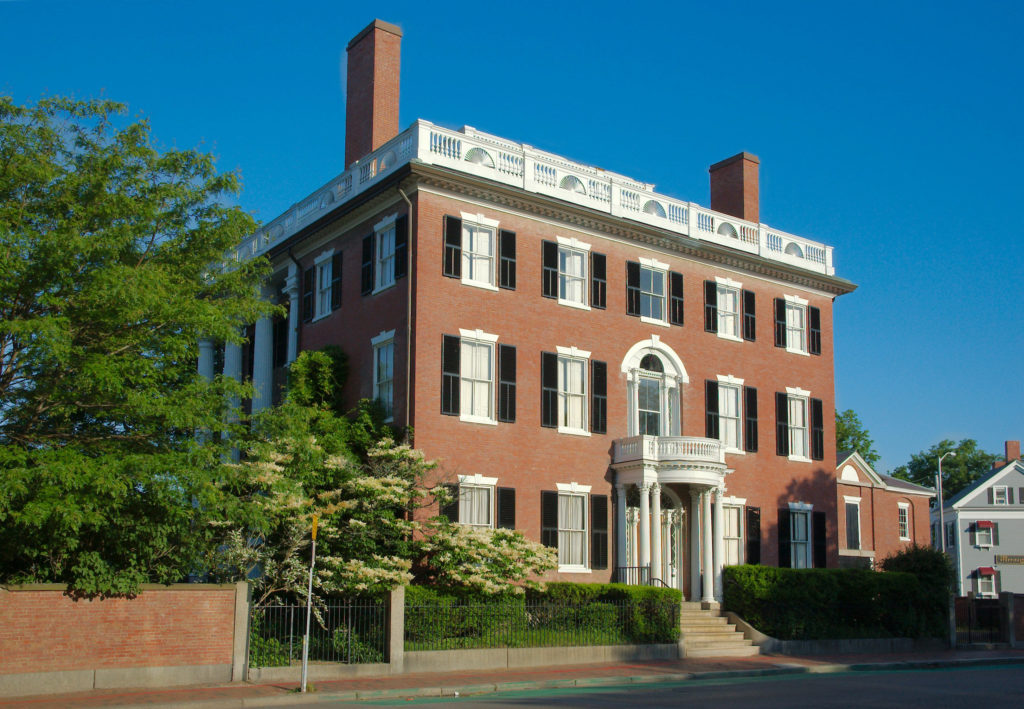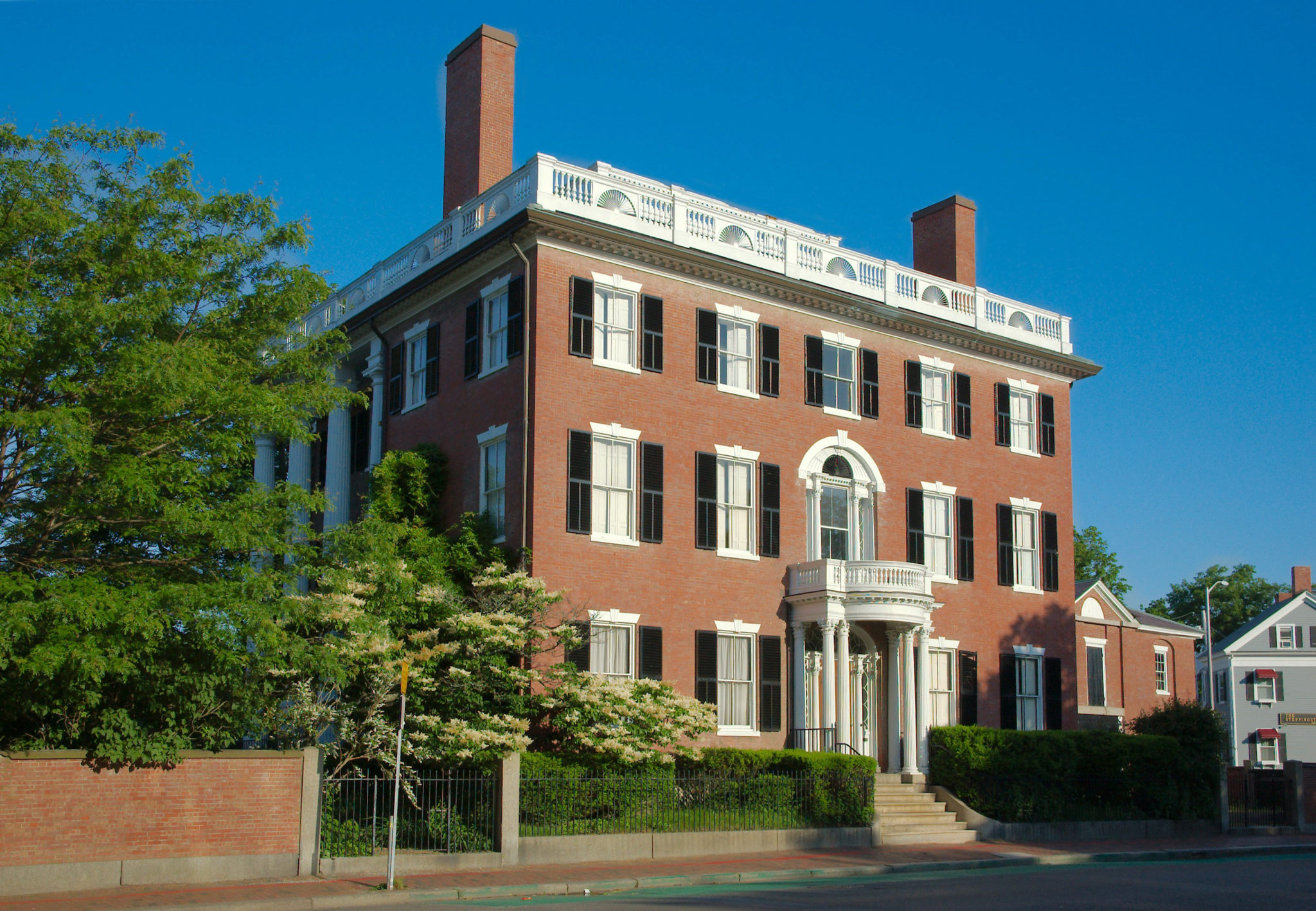 7. Andrew Safford House
This beautiful house is part of the Peabody Essex Museum.
The Andrew-Safford House was built in 1818-19. It was added to the National Register of Historic Places in 1972.
The Safford House is one the classicFederal-style mansions that were built in Salem in the late 18th and early 19th centuries. The period was Salem's peak of prosperity as a seafaring town.
8. Salem Custom House
Built in 1819, the Salem Custom House is one of the older buildings in town, with history and ocean views galore. The Custom House was a principal place of business in Salem. It's now a designated historical landmark.
Author Nathaniel Hawthorne grew up in Salem and worked for 3 years in the Custom House. You can see his office inside.
Hawthorne's stint in the Custom House inspired his famous novel The Scarlet Letter. In it, a Custom House narrator tells the story of Hester Prynne, a virtuous woman forced to wear a scarlet letter as punishment for adultery.
Interestingly, Hawthorne added a "w" to his name to distance himself from another famous Salem resident, Judge John Hathorne. Hathorne was the principal judge in the Salem Witch Trials and dubbed the "Hanging Judge."
Address: 176 Derby Street
9. Salem Witch Museum
The Salem Witch Museum isn't your standard museum. It's an interactive introduction to the 1692 witch hysteria, housed in an old church. It's one of Salem's most popular attractions.
Thirteen life size staged scenes give you the historical backdrop.
Unfortunately, there aren't any real historical artifacts, and that may disappoint some. This Salem attraction is also a rather pricey one at $15 a pop.
But you get a decent history lesson. You can also take a 15 minute guided tour through the exhibit Witches: Evolving Perceptions.
Address: 19 1/2 Washington Square North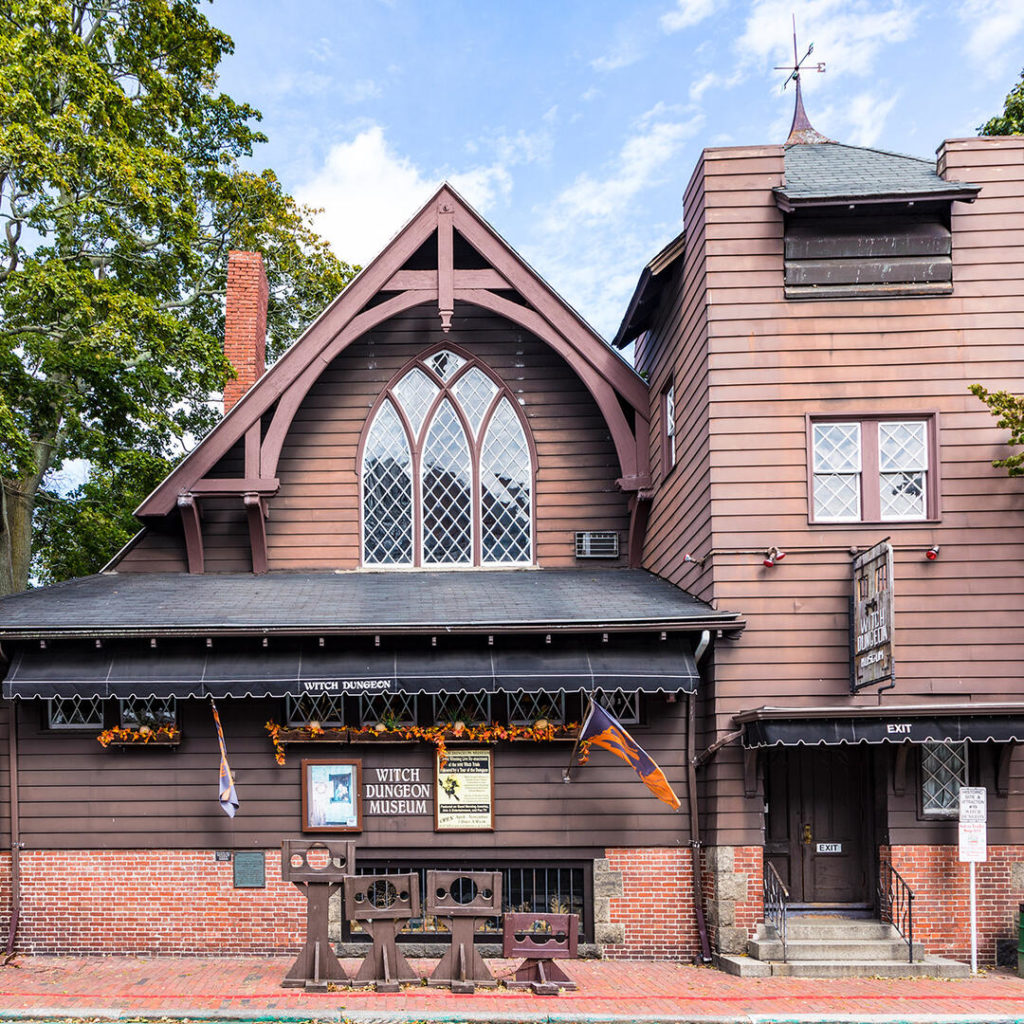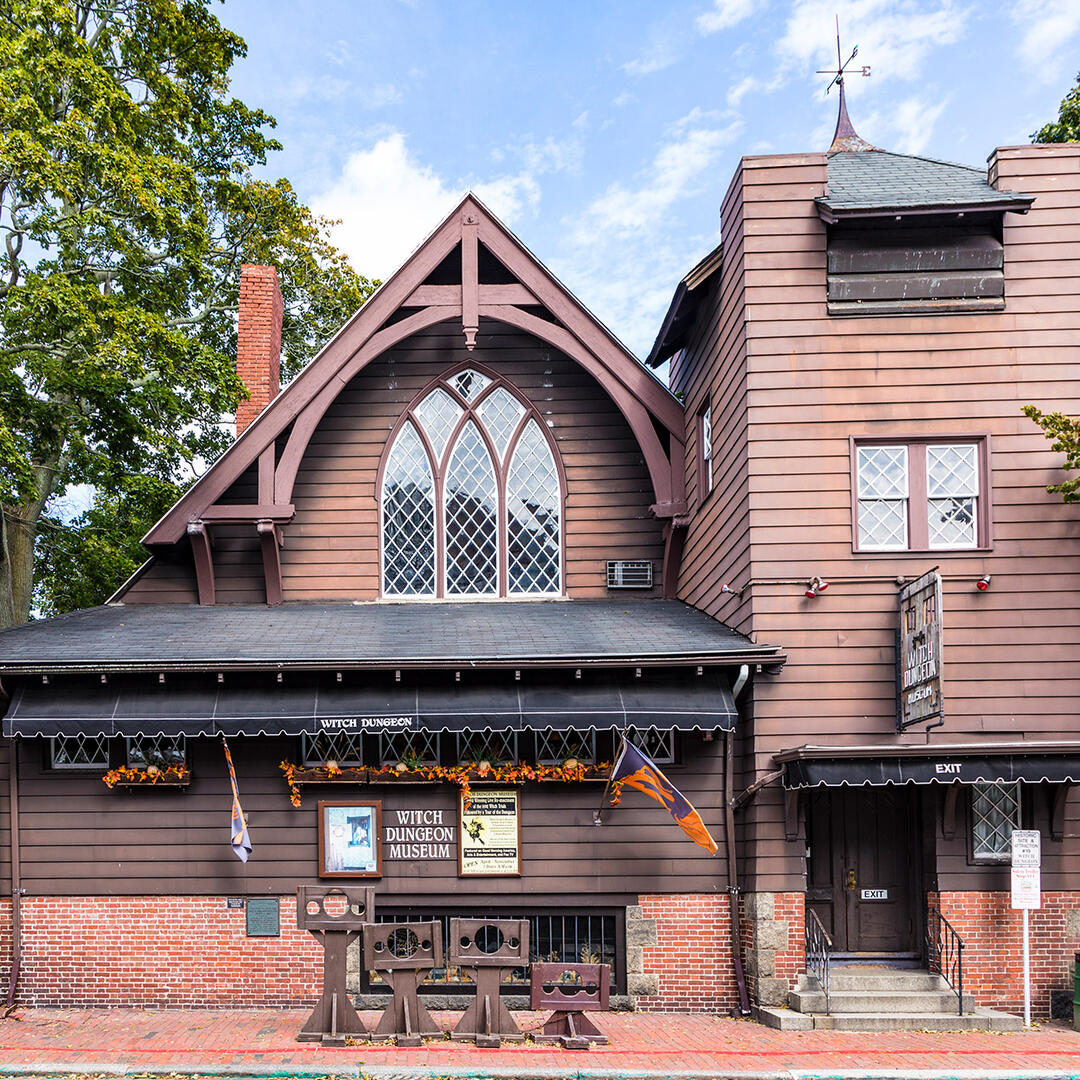 10. Witch Dungeon Museum
The Salem Witch Dungeon is another Salem attraction that focuses on reenacting the witch trials.
The museum features a live short performance by actors. They're based on historic documents. They give you a real perspective on the misery and unwarranted persecution of the witch trials.
There's also a recreated dungeon where witches were held pending trial. It's pretty creepy and the conditions were squalid.
11. Salem Witch House | Jonathan Corwin House
For more authenticity, head to the Salem Witch House. "Witch House" is the colloquial name for the Jonathan Corwin House. It's one of Salem's top destinations and most famous homes.
Built in 1642, the mansion is the only surviving home with direct ties to the Salem Witch Trials. The house is known as a "first period" house.
This is because, with its steeply pitched roofs, its characteristic of homes built by the first settlers.
No witches lived there. Rather, it was the home of Judge Jonathan Corwin, another judge presiding over the infamous trials.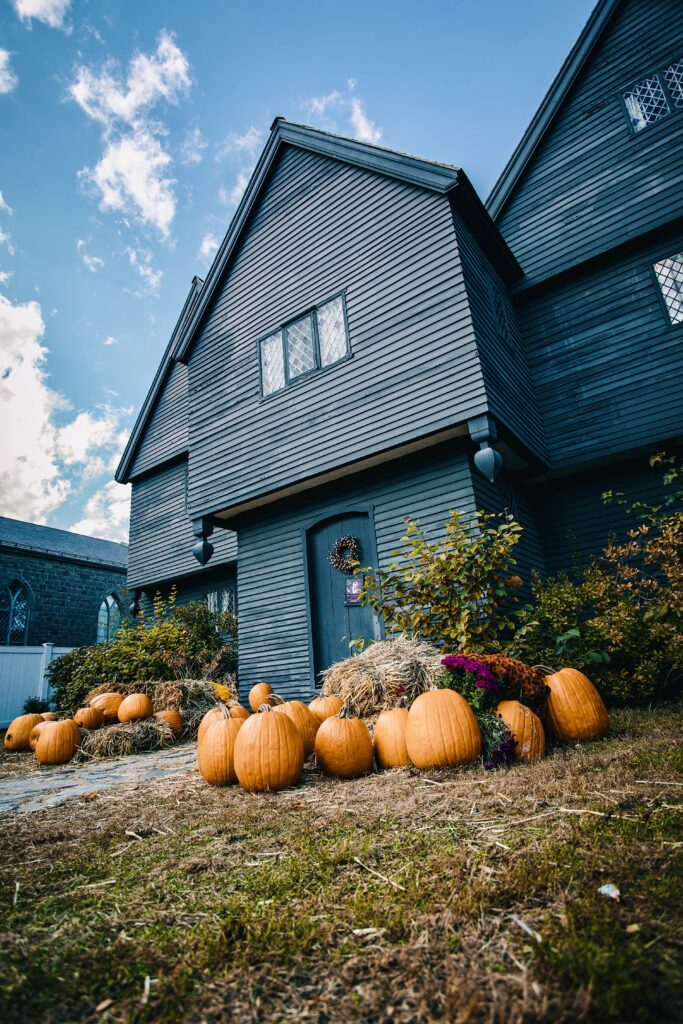 Legend holds that Corwin sometimes used his own house as an interrogation room (so many were accused). But there's no solid evidence confirming the legend.
Now a museum, the storied house is filled with 18th century period furniture and relics to explore on a self guided tour. Upstairs are two bedrooms that seem frozen in time.
On the exterior, the decorative "drop: elements on the two corners are called "pendils". Glass for windows were rare ad expensive in the 1600s. They are a sign of wealth.
Address: 310 Essex Street
12. First Church In Salem
This beautiful Gothic church is right in keeping with Salem's historic vibe. It's the oldest church in Salem.
The church was founded by 30 Puritan members of the Massachusetts Bay Colony. The current building was constructed between 1834-36.
The beautiful First Church was inspired by Gothic buildings in England. It's been described as "one of the most outstanding stone masonry Gothic Revival ecclesiastical structures in the United States." It's a Unitarian Universalist church welcoming all worshippers.
Address: 316 Essex Street
13. Old Burying Point Cemetery
Old Burying Point Cemetery is Salem's oldest cemetery. It's one of the oldest in the United States with a heavy spook factor. Old Burying Point first opened in 1637.
Like the rest of Salem, it's a bit eerie. Or at least poignant, with history hanging in the air.
The headstones stand in testament to their time period. They are decorated with angels, skull, and profiles of children. Trees drape over them atmospherically.
There are memorial benches for those executed in the Salem Witch Trials. Most victims were hung. But Giles Corey was "pressed to death" with rocks.
You'll find Corey's grave here, as well of that of alleged witch Martha Corey. This is also the final resting place of the infamous Judge Hathorne and Judge Bartholomew Gedney.
Address: Charter Street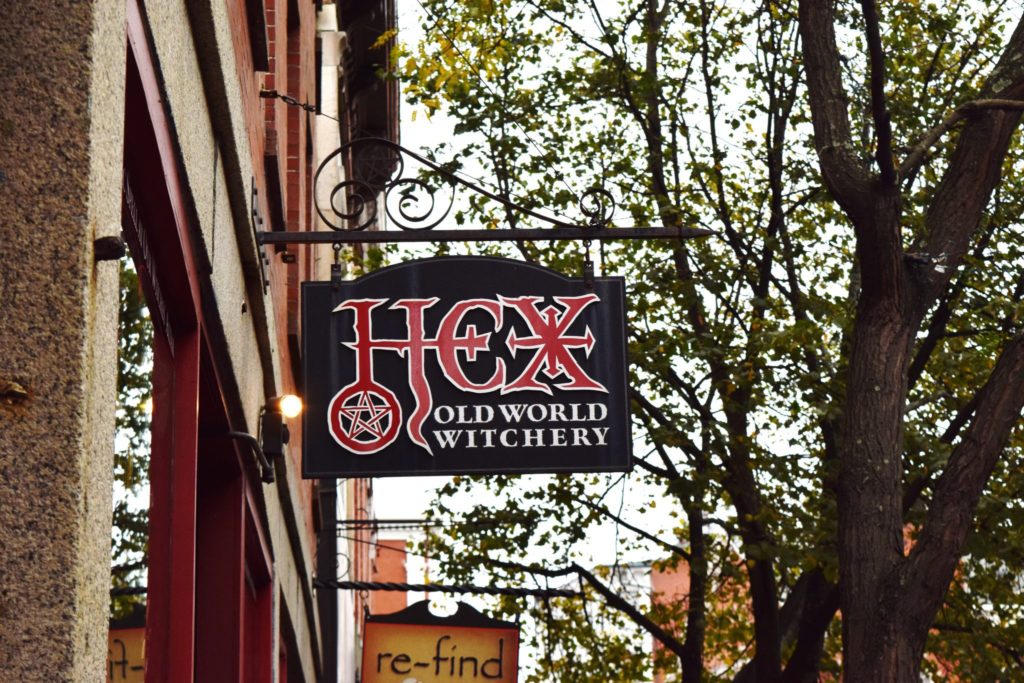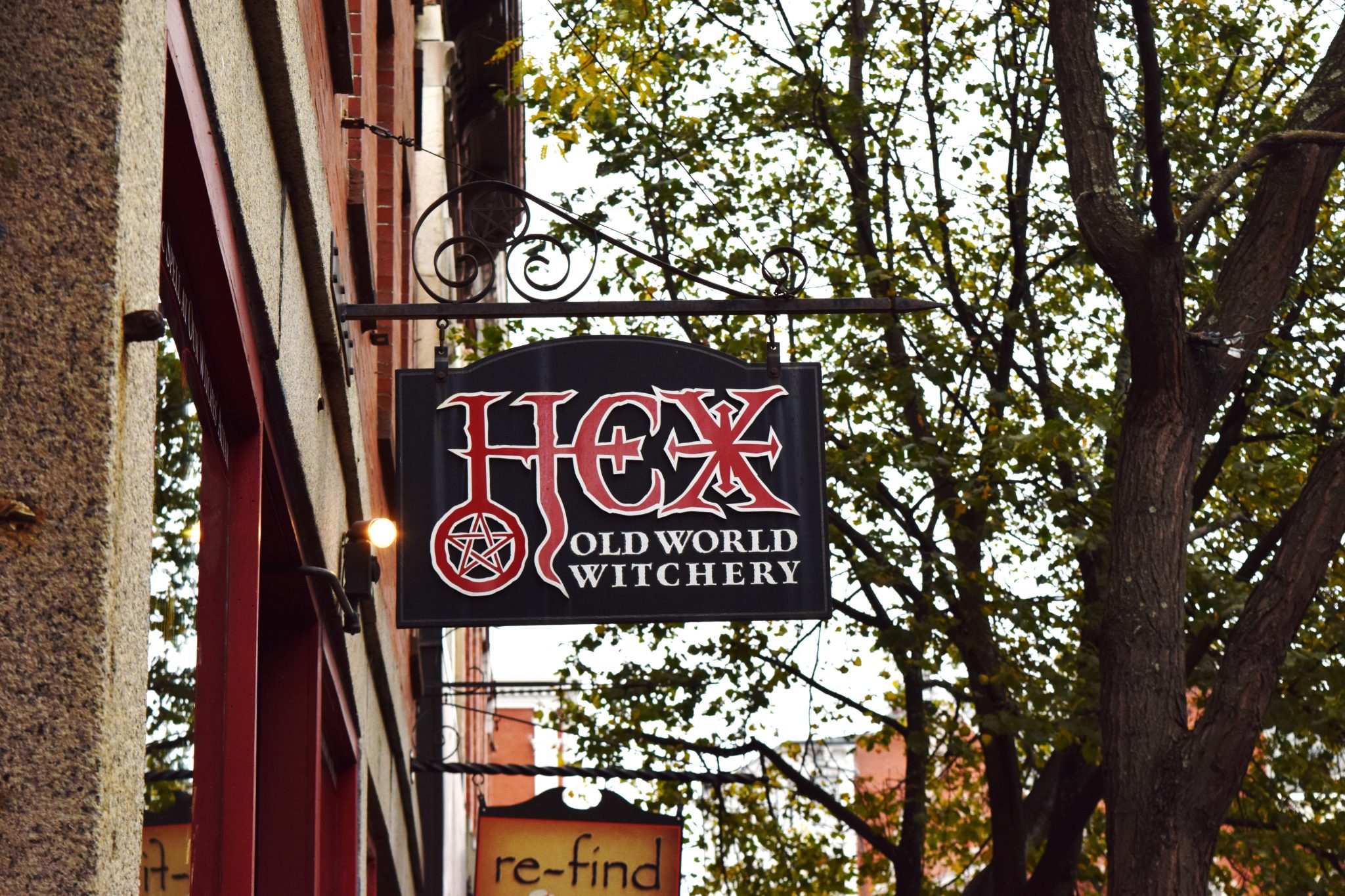 14. Witch Trials Memorial
Right located next to the Old Burying Point Cemetery is the Salem Witch Trials Memorial on Liberty Street. The memorial was unveiled in 1992. It's a tribute to the the innocent people executed in Salem.
Each victim has a large granite stone with their name, means of execution, and date of execution. You can even read their final protests.
15. Gallow's Hill | Proctor's Ledge
Historians once believed that Gallow's Hill was the locale of the witch executions. For years, the hill was a must visit attraction in Salem for history buffs.
It's now believed the executions actually occurred at the foot of Gallows Hill at a spot called Proctor's Ledge. This was confirmed by the testimony of people who witnessed the hangings.
In 2017, a small memorial was created to mark the spot.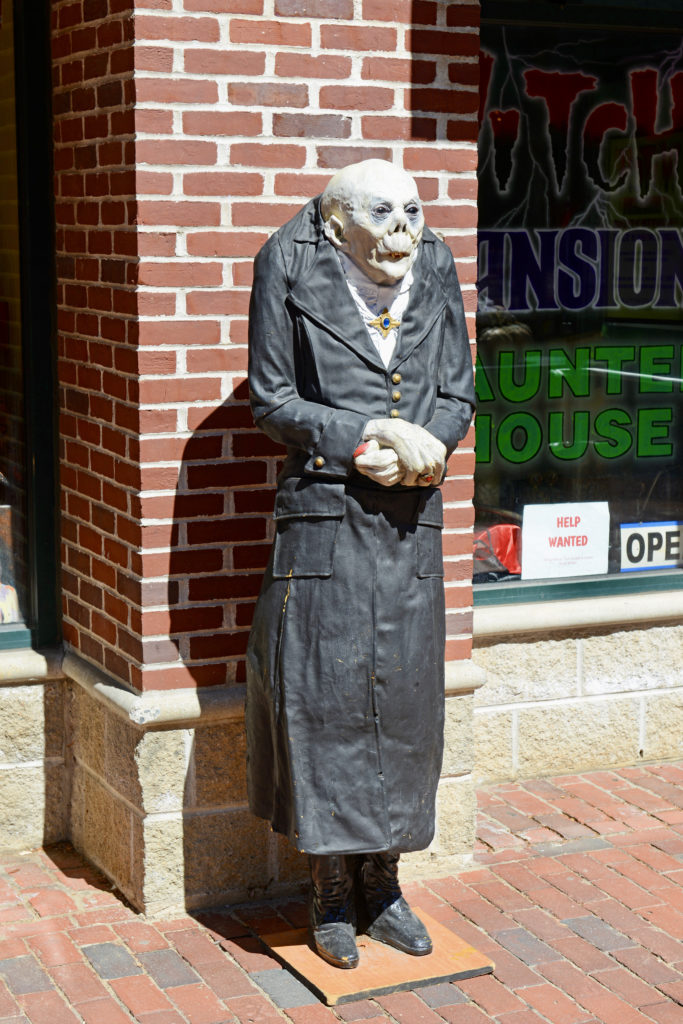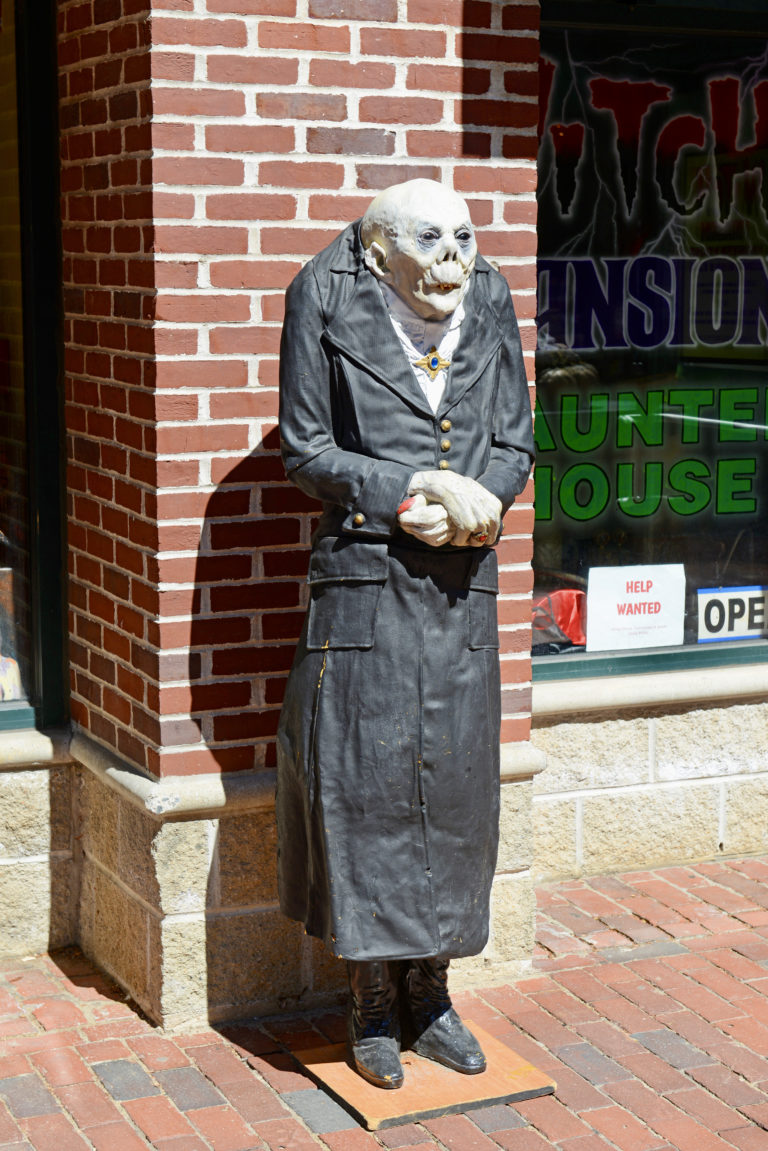 16. Count Orlok's Nightmare Gallery
Count Orlok's Nightmare Gallery is Salem's only monster museum. It's a wax museum dedicated to all things horror and mayhem. There are tributes to horror, sci-fi, and fantasy.
The museum has life size models of the most iconic horror victims. There are special effects, spooky music, and strobe lights to boot.
This Salem attraction is definitely not for young kids. It will likely appeal more to teens.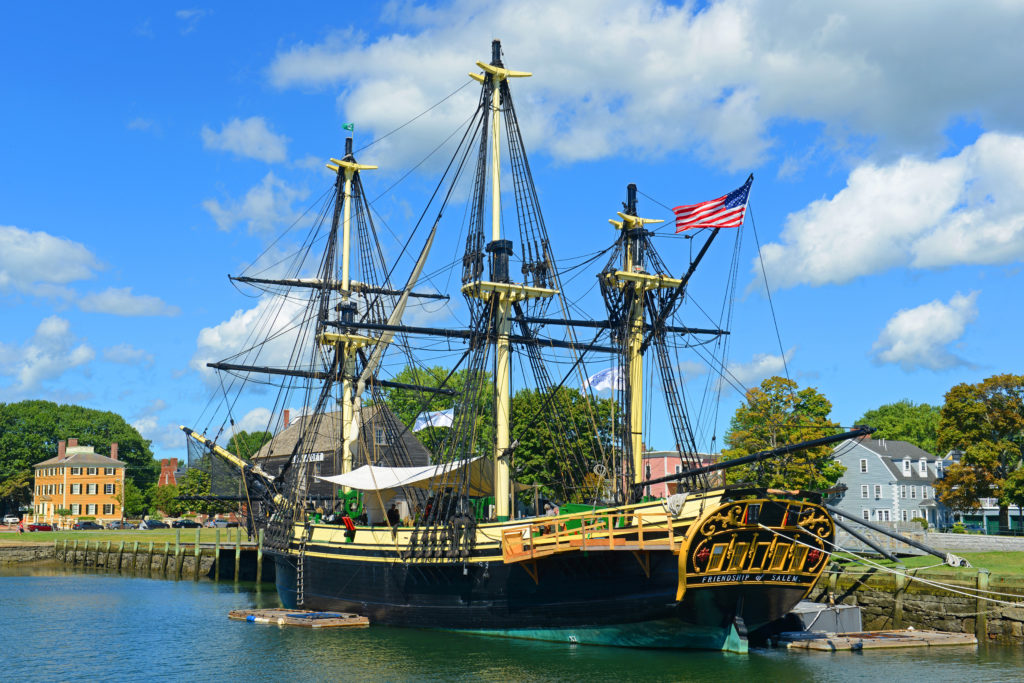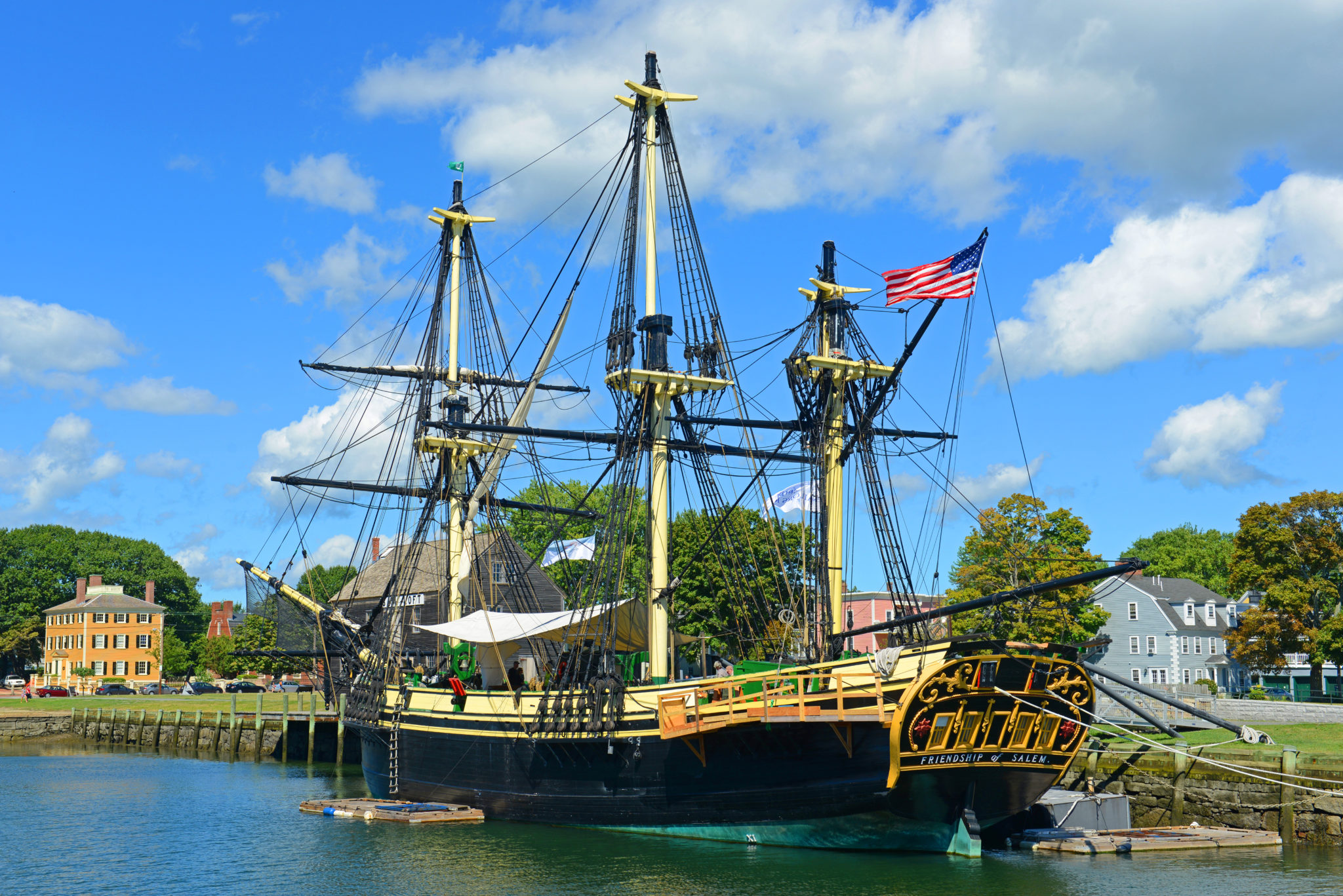 17. Salem Maritime National Historic Site
The Salem Maritime National Historic Site is located right on the waterfront. The sites marks the port where US ships departed to carry cargo to Asia.
The site was developed to preserve and interpret the maritime history of the area. It covers nine acres. You'll learn about the role of sailing and international trade in Salem.
You can also see a replica of the ship, the Friendship of Salem. Interestingly, this landmark was the first ever National Historic Site in the US, established in 1938.
18. Walk The Salem Heritage Trail
Waking the Salem Heritage Trail is one of the top free attractions in Salem. The trail is painted onto the sidewalks in the city and takes you to Salem's main landmarks and attractions.
You can start off with a 27 minute film in the Salem Visitor Center. On a stroll, you'll pass the Witch House, the Phillips House Museum, and the Bewitched statue.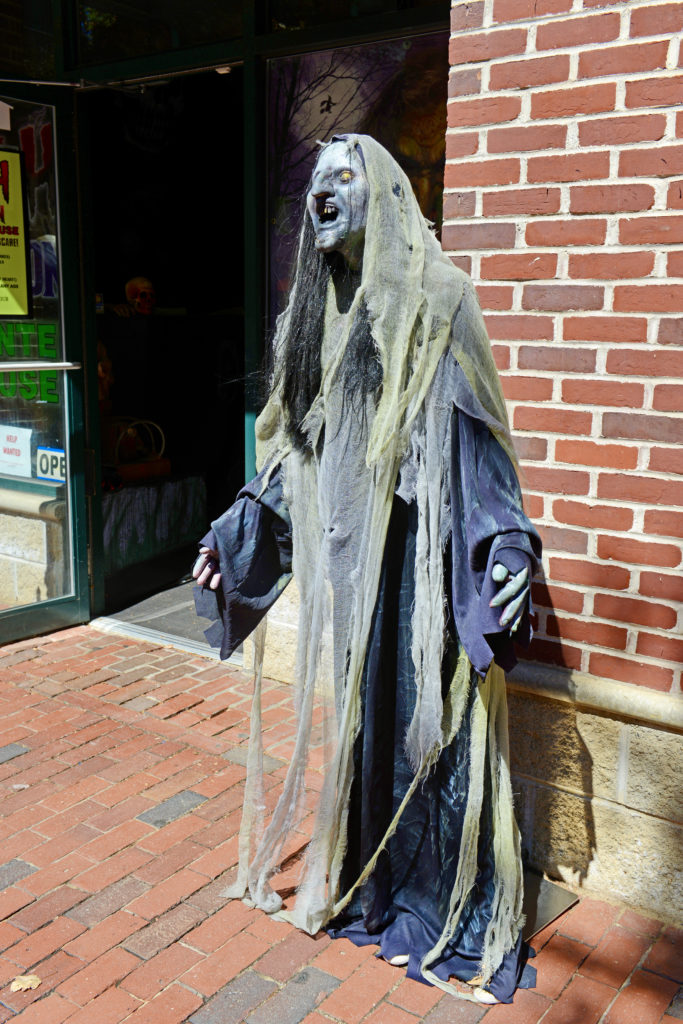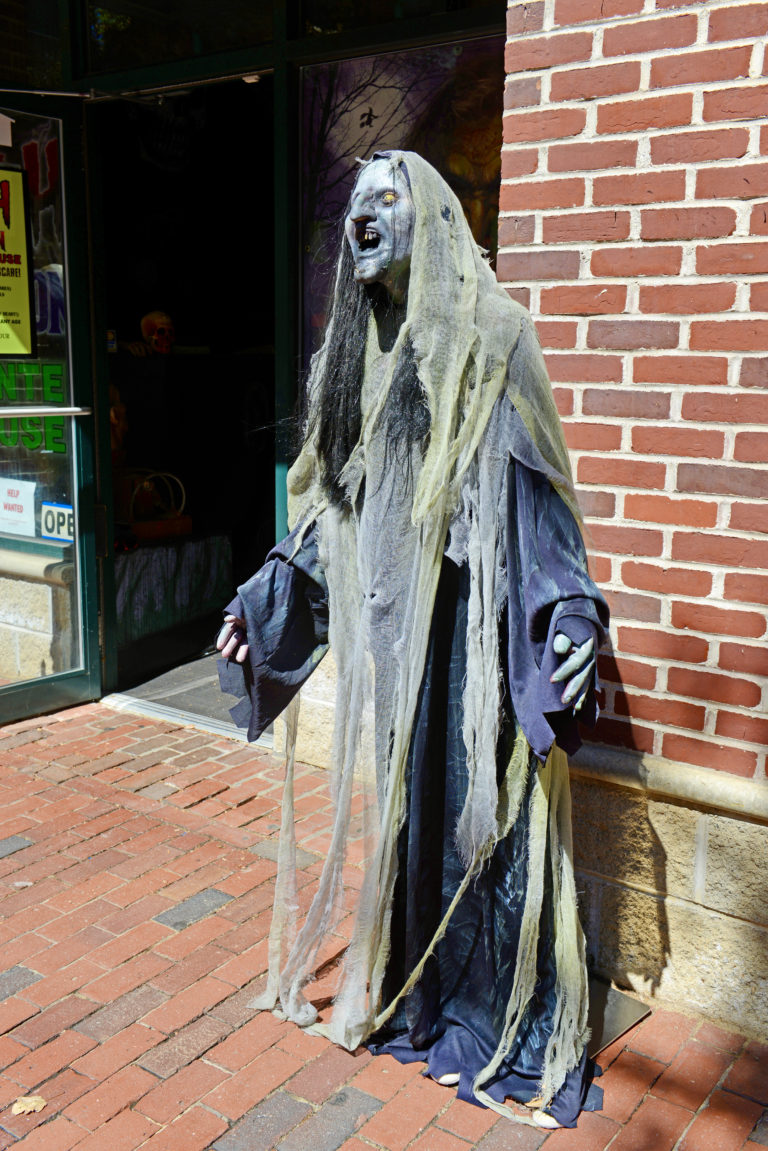 19. Salem at Halloween
Salem is a fantastic place to spend Halloween. It's the most magical time of year in Salem, with so many fun things to do.
But it's busy then, full of energetic celebrators. If you're serious about having a ghoulish time, you may need to book hotels and tours a year or two in advance.
Salem puts on a Grand Parade. There's a Ghostbuster wagon and decorated hearses.
There are haunted happenings, seances, costume balls, street fairs, and live performances. The annual Haunted Happenings festival is held every October in celebration of the town's history.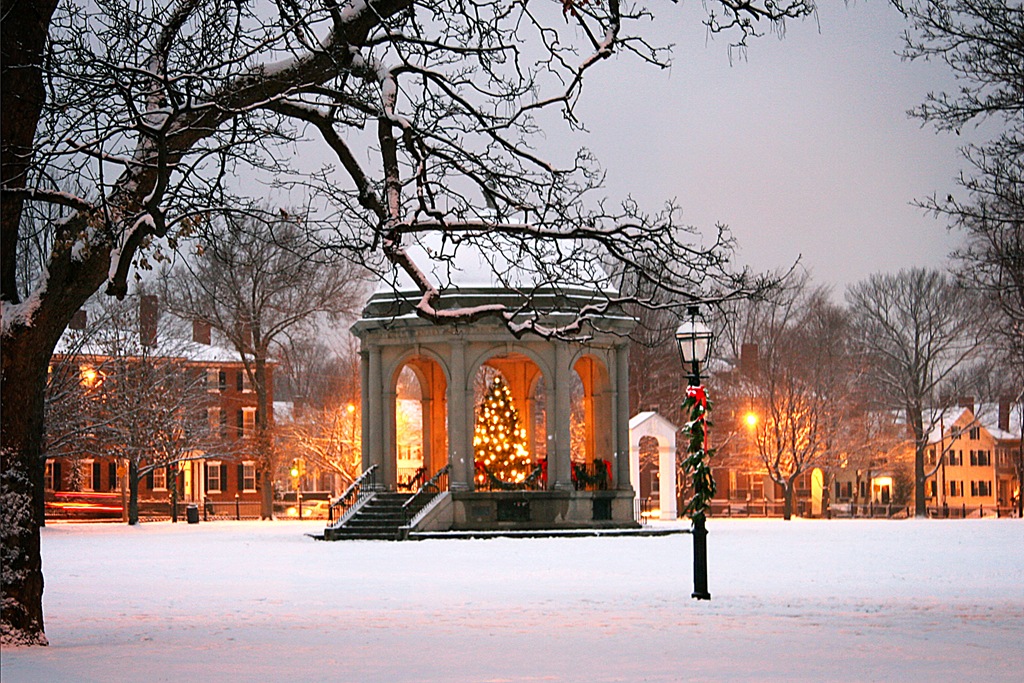 20. Christmas In Salem
Autumn gets all the attention and hub bub and publicity. But late winter is also the season of the witch in Salem.
Like Halloween, Christmas is a festive time in Salem. Salem Holiday Happenings run from the Friday after Thanksgiving through January 1.
Some Salem attractions are closed during winter. But the museums remains open year round.
You'll find holiday shopping events, specialty tastings, and a holiday tree lighting. You can tour the historic homes, all festively decorated, with Christmas in Salem.
21. Salem Farmer's Market
If you're a foodie, the Salem Farmer's Market is another popular thing to do in Salem. The market dates back to 1634. It takes place on Thursdays from 3:00 to 7:00 pm in the months of June to October.
It's located held downtown in Derby Square in front of the Old Town Hall. You'll find farmers from all over New England.
You can pick up obscure aged cheddar, homemade pasta, fresh veggies, baked bread, and other goodies. Do not skip the free samples!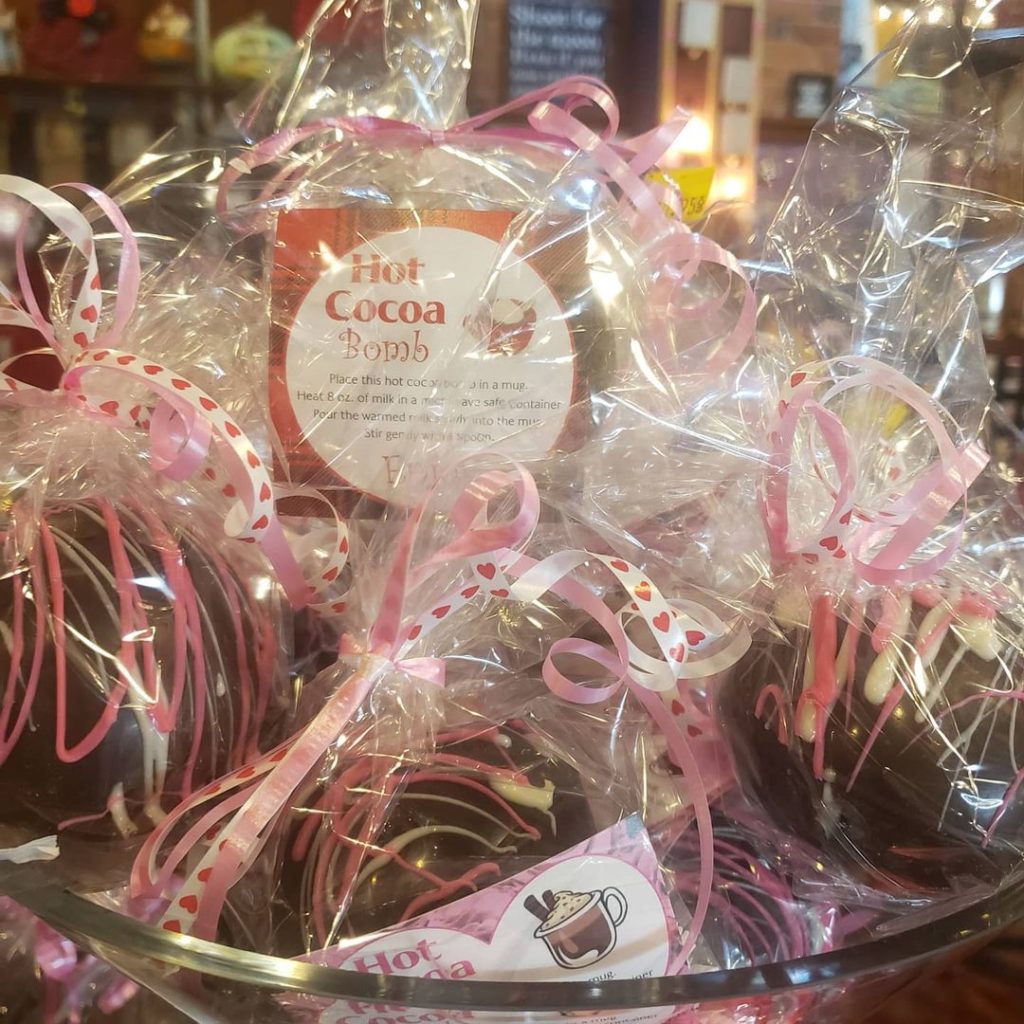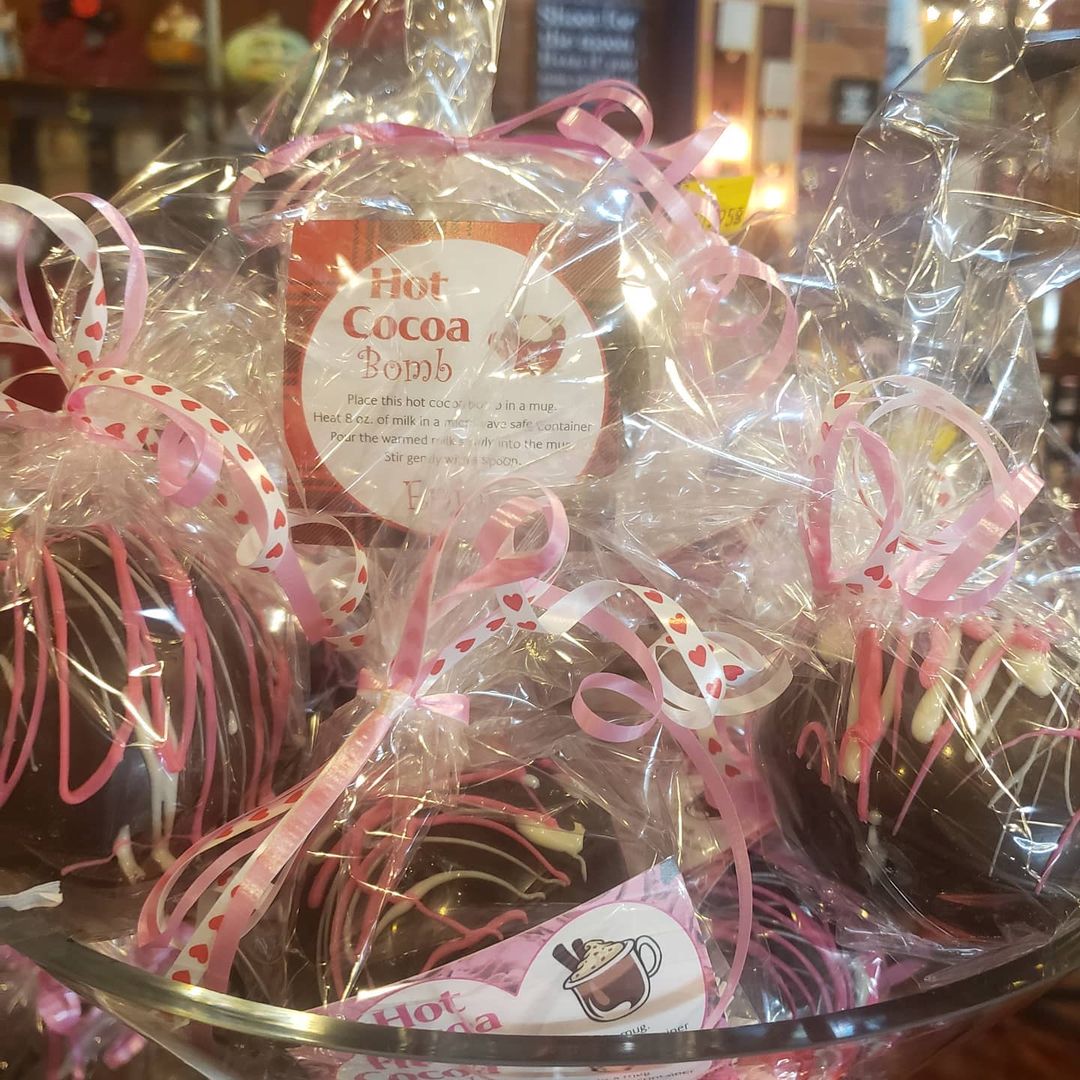 Tips For Visiting Salem
1. What To Eat in Salem
When you need a break from Salem's many attractions, there are oodles of restaurants in Salem to suit all tastes and wallet sizes.
Salem is especially renowned for its seafood. As I mentioned above , Finz is a great place to indulge. The nautical-themed restaurant specializes in raw oysters and surf n'turf.
Sea Level Oyster Bar also has an excellent raw bar with plenty of diverse menu options.
For a less fancy place, try Dubes. It's not a fancy seafood joint. But it's a good casual place to enjoy a pint and a fried seafood platrer.
If it's Mexican food you crave, head to Howling Wolf Taquieria. You'll find fresh Mexican food. And you can try their fried ice cream for dessert.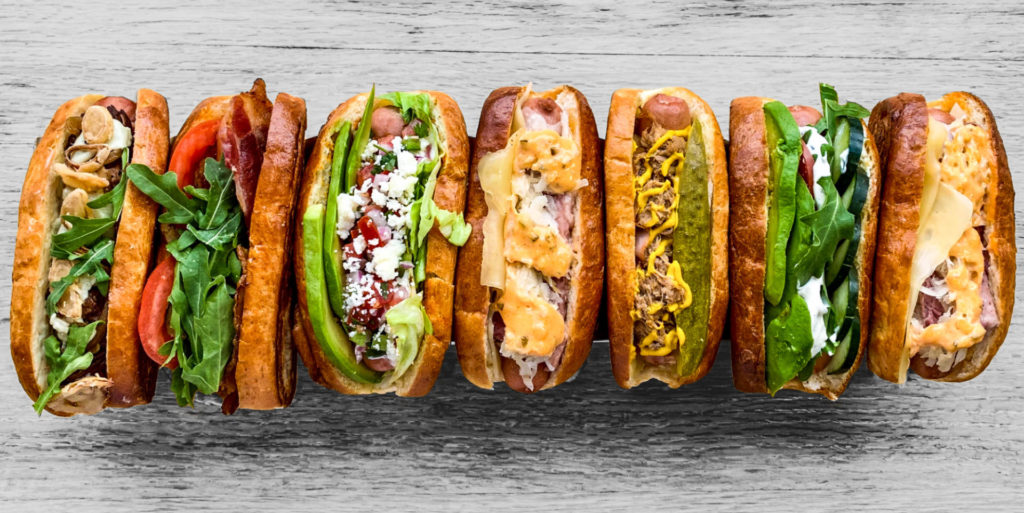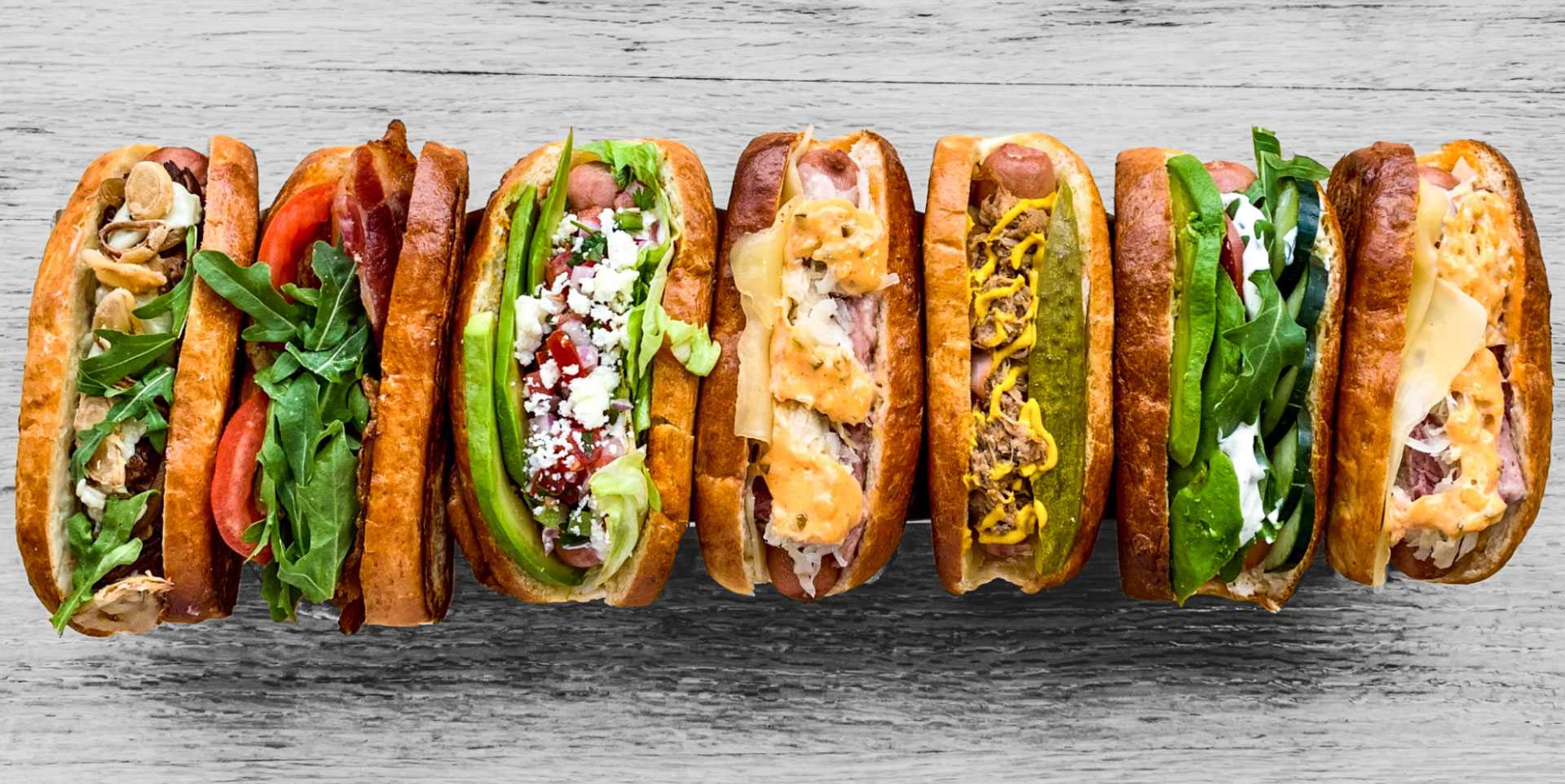 For a casual lunch, get a custom hot dog to go at Boston Hot Dog Company. Or grab a sandwich at Reds Sandwich Shop.
The best Italian food in Salem is at Bella Verona on Essex Street. The restaurant is classically European, with tables crammed together. If you like seafood, one dish to try is the linguine all delicate del mare.
If you have a sweet tooth, the best candy shop in town is Harbor Sweets. Since 1973, Harbor Sweets has aspired to make the "best chocolates in the world."
You can also get some ice cream with the best hot chocolate sauce at Maria's Sweet Somethings.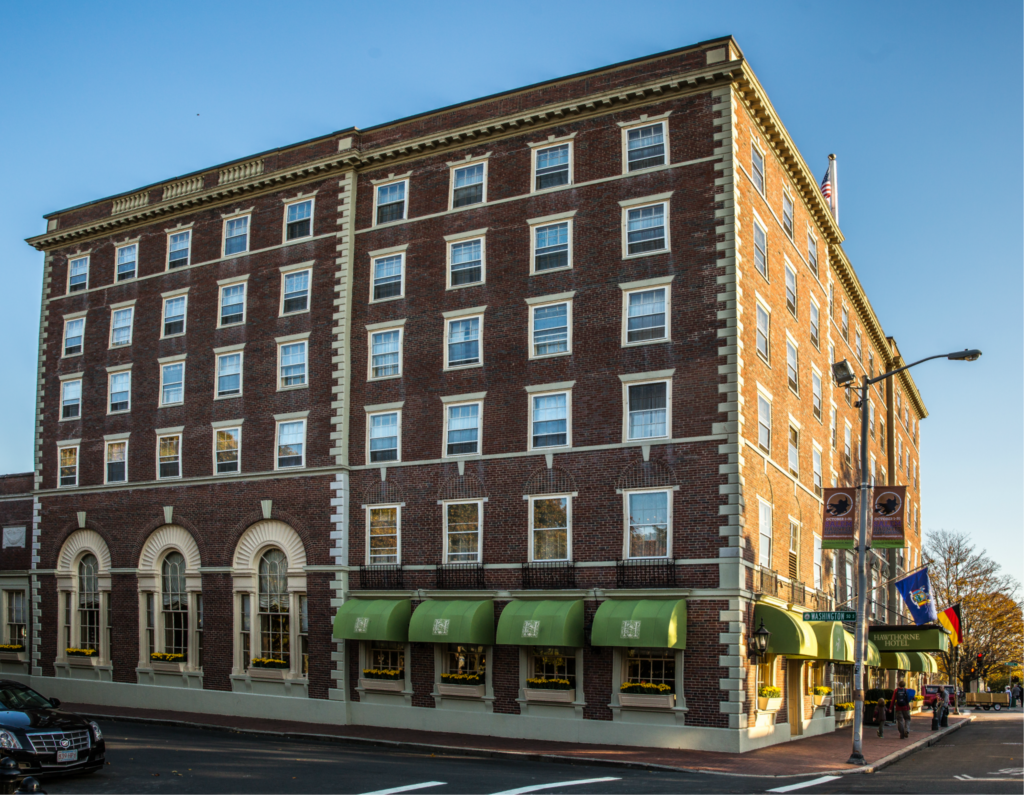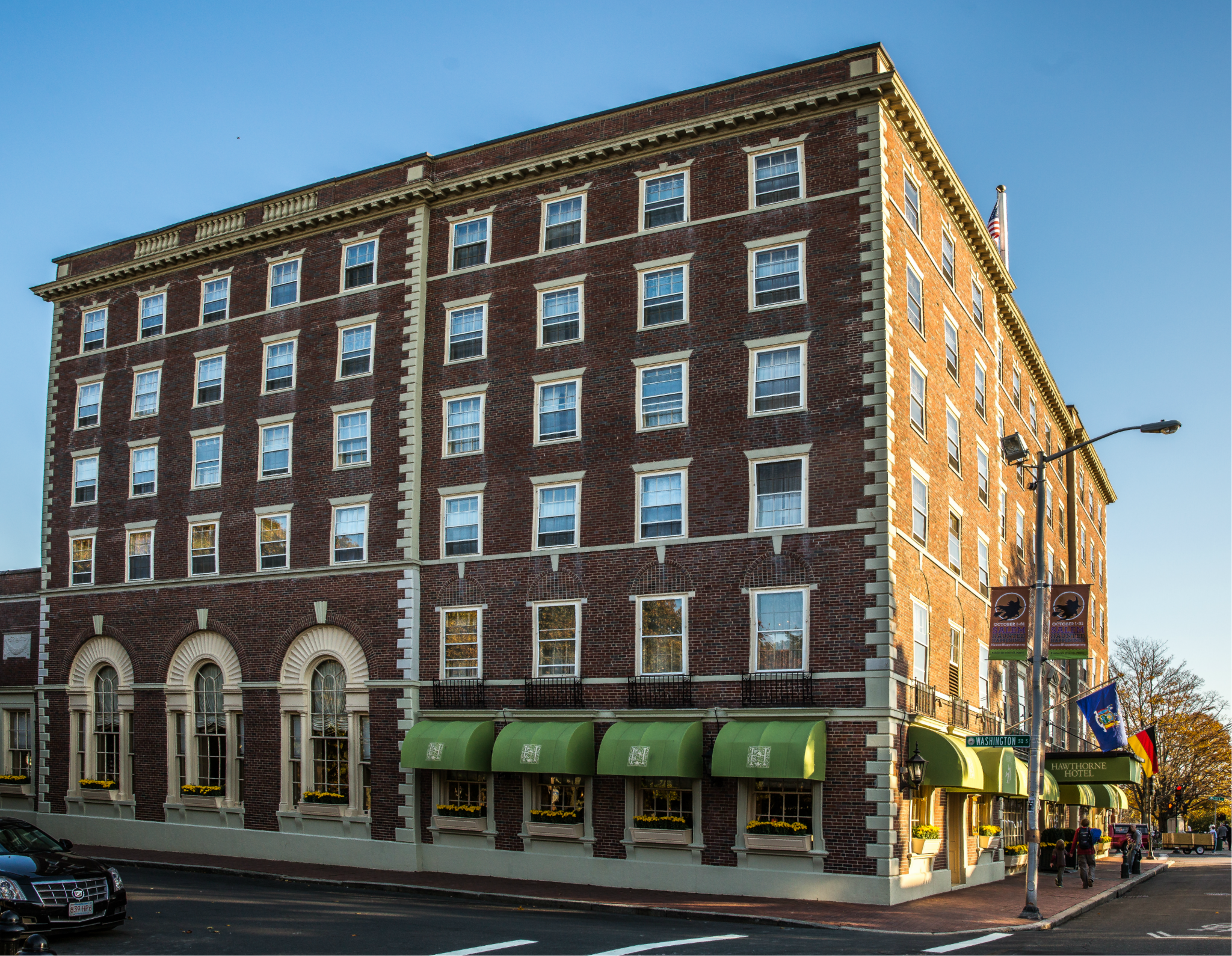 2. Where To Stay in Salem
If you're staying overnight and not just day tripping to Salem, the go to place to stay is Hawthorne Hotel. Named after Nathaniel Hawthorne, this historic hotel is the perfect combination of modern amenities and Victorian era charm and ornate embellishments.
Legend holds that the hotel is haunted by the Ghose of Bridge Bishop. She was the first woman wrongfully executed in the Salem Witch Trials. The Hawthorne has even been investigated by the professional paranormal investigators.
Though the hotel looks centuries old, it was actually built in 1924. It has a swishy grand ballroom that hosts social events.
The Merchant (pretty boutique hotel) and The Salem Inn (boutique hotel inspired by vintage stores) are also excellent hotels.
For a B&B, try the Daniels House Bed and Breakfast. If you want to be near the waterfront, check out the Salem Waterfront Hotel and Suites.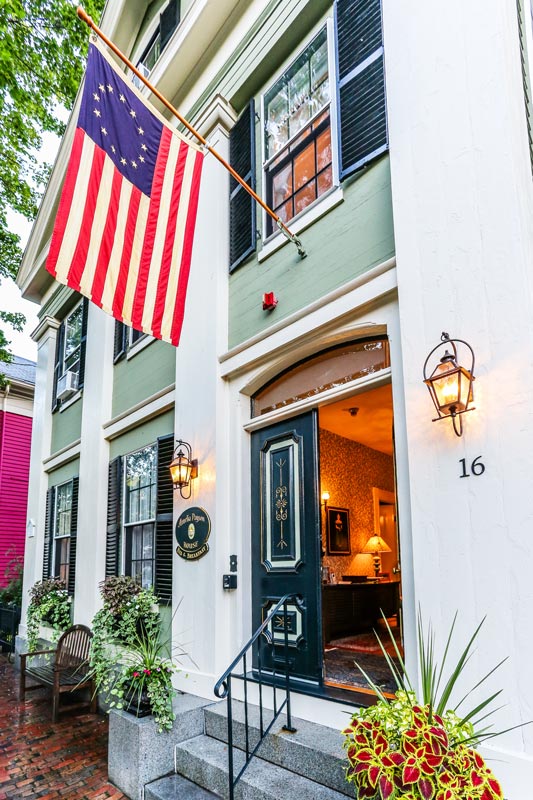 If you can't get a reservation there, visit anyway. The hotel has a beautiful polish wood bar, The Tavern Green.
You can also grab brunch at Nathaniel's. The restaurant is known for its Seafood Eggs Benedict.
Another good place to stay in Salem is the Amelia Payson House. The bed and breakfast is housed in a stunning Grek Revival mansion.
There are only three rooms. So book well in advance. The B&B was recently renovated and is a luxe lodging.
3. How To Get To Salem Massachusetts
If you're flying in from a distant location, the nearest major airport is Boston Logan International Airport (BOS). From there, you can take a combination of public transportation, such as the commuter rail, or rent a car to reach Salem, which is about 15 miles north of Boston.
The MBTA commuter rail operates a direct train service from Boston's North Station to Salem. The trip takes approximately 30-40 minutes, making it a convenient option for visitors coming from Boston.
If you're driving, you can take Interstate 93 North from Boston to Route 128 North, which eventually leads to Salem.
Here's how long it will take you to get to Salem:
Driving or Uber : 30-45 minutes
MBTA Commuter Rail at North Station: 30 minutes
Bus: 1 hour
Boston Harbor Cruises Ferry at 1 Long Wharf: 50-60 minutes. Click here to book a ferry ticket.
Train: The train station is a short 5-10 minute walk to the center of Salem.
Unless it's September or October, there are plenty of places to park in Salem. You can park on the street and there's a handful of parking garages.
4. More Time In Salem?
If you have more than one day in Salem, there are other attractions near Salem you shouldn't miss.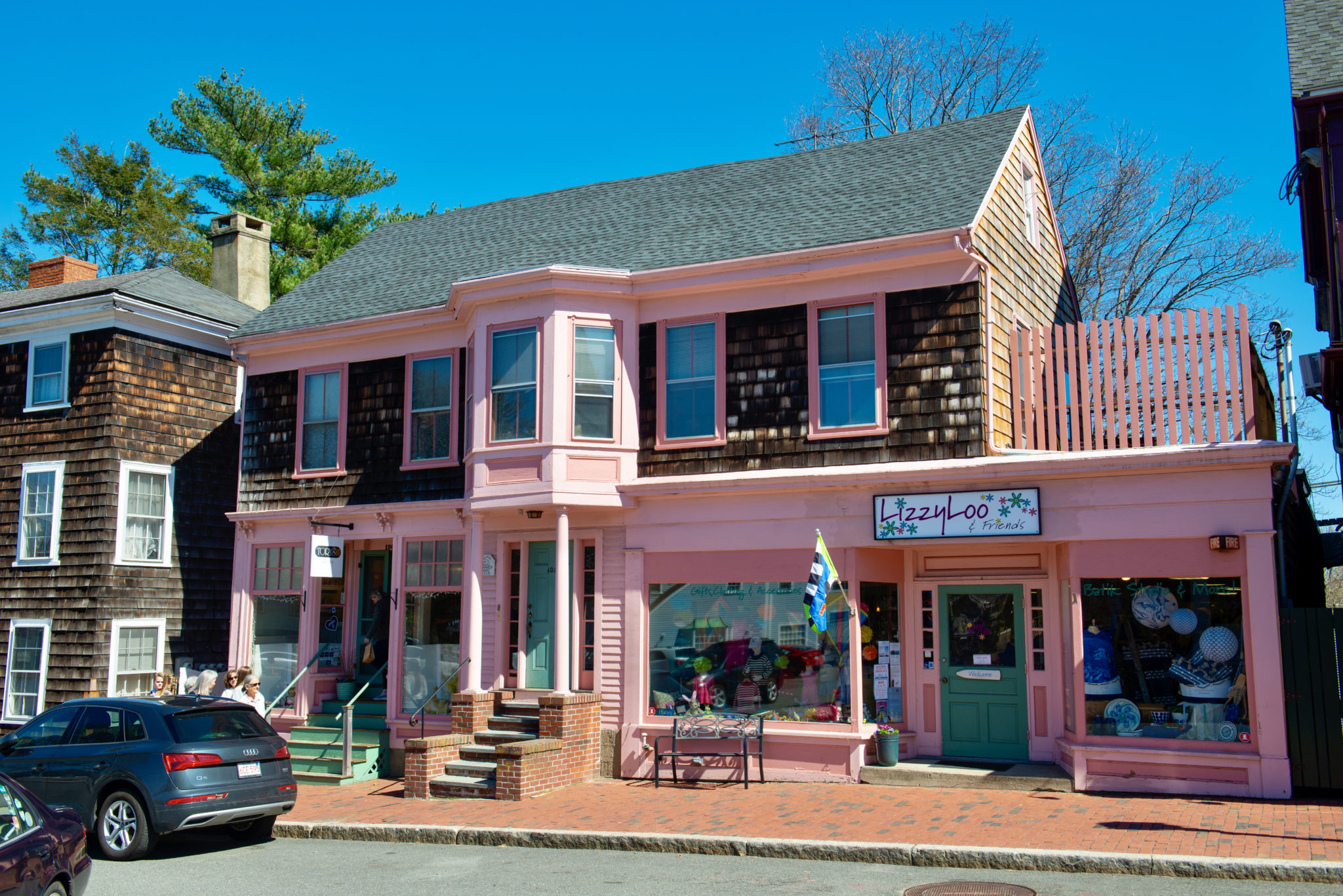 Marblehead
Marblehead is a small town that's essentially a wealthy suburb of Salem. It's worth a visit just to look at the jaw dropping architecture, set on the seaside.
If you're an art lover, stop into the King Hoops Mansion. It's a beautiful period mansion with six galleries of changing exhibits.
You can also stop in at the Marblehead Museum. It's housed in the Jeremiah Lee Mansion. The collection includes five centuries of artifacts and exhibits, including some Civil War artifacts.
Beverly
Beverly is another spot just outside of Salem's downtown limits. Like Marblehead, it has some pretty homes just off Cabot Street.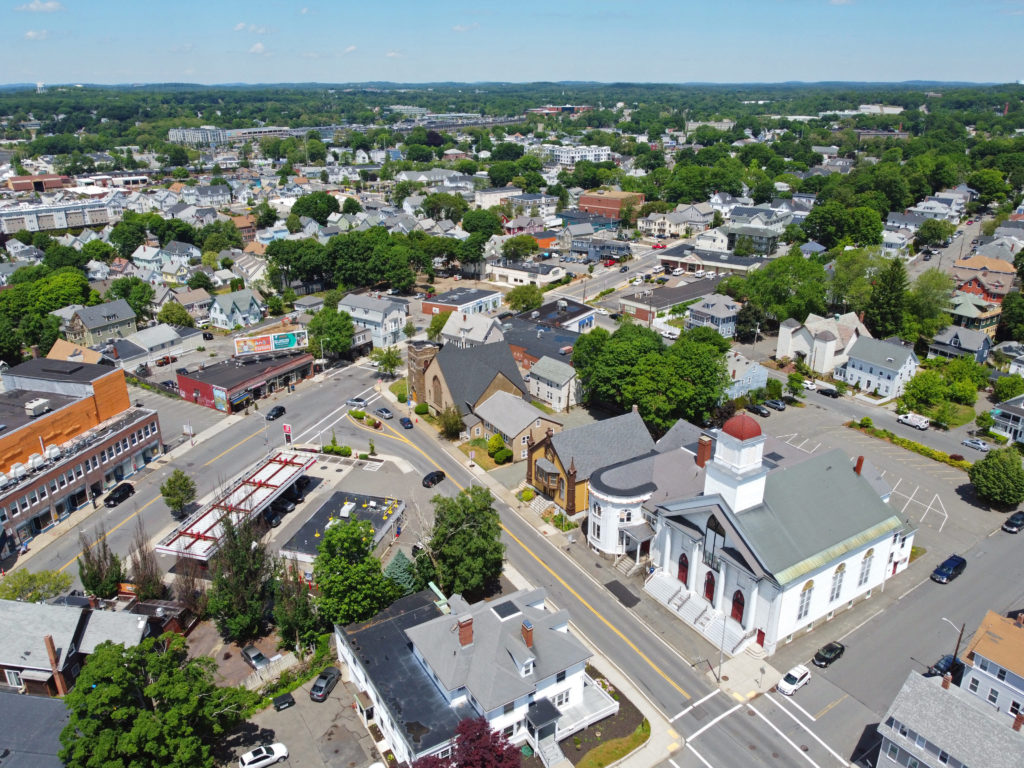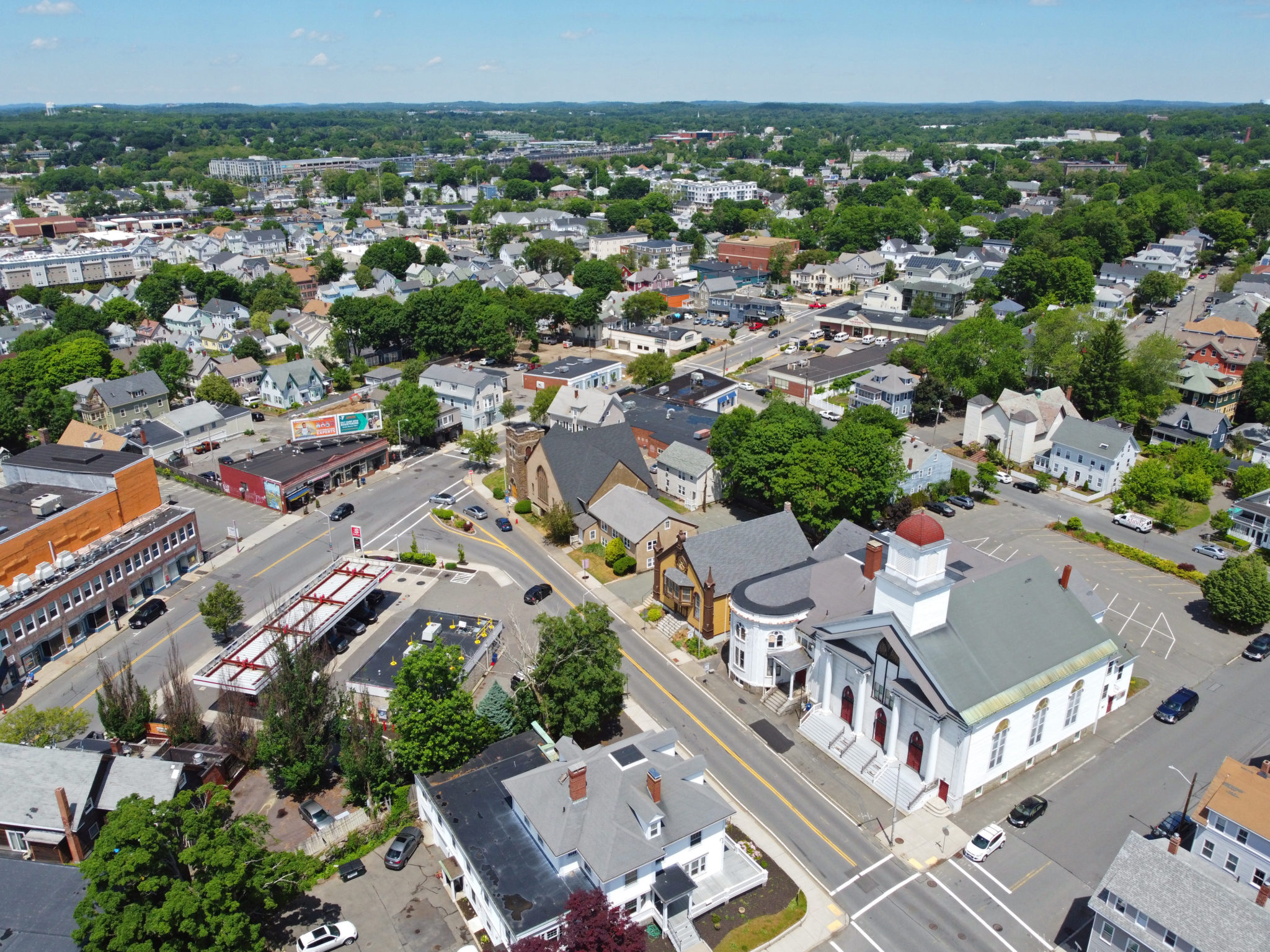 Misery Islands
Misery Islands is a nature reserve off the coast of Salem. The name sounds miserable, doesn't it?
Don't let it dissuade you. The islands are a beautiful spot and little piece of heaven in Salem.
The islands got their grim name from a disaster. In the 1630s, shipbuilder Robert Moulton was stranded on the islands during a terrible storm.
Today, visitors flock to Misery Islands to hike and to take in the spectacular views of Salem. It takes about an hour to walk Great Misery Island.
The best way to get to the islands is via boat tour. The smallest of the Misery Islands, Little Misery Island, is really only accessible by boat or on foot at very low tide.
That's my roundup of the top attractions in Salem. If you can't make it to Salem right now, click here to take an online virtual tour of all the sites associated with Salem and the Witch Trials.
If you need another witchy destination on your US bucket list, click here for my guide to filming locations in New Orleans for American Horror Story's Coven.
I hope you've enjoyed my guide to the top attractions and best things to do and see in Salem. If you love New England, you might also enjoy these travel guides:
If you'd like to see the top attractions in Salem Massachusetts, pin it for later.