Here's my guide to spending one perfect day in Portland Maine.
In 24 hours, this Portland travel guide gives you a step by step itinerary for exploring all of Portland's must see sites, attractions, and landmarks. It also clues you in on what to see, do, and eat in Portland, even besides lobster rolls!
Portland is the perfect place to start your coastal Maine road trip. Located on a peninsula jutting into Casco Bay, Portland is a rare metropolis in a state filled with small hamlets.
It's a hip and laid back place that almost seems too cool for one of New England's most beautiful towns. Portland has myriad cultural offerings and is a bastion of historical preservation.
The restored Old Port is a warren of cobbled streets, filled with vibrant Victorian buildings and buzzing farm to table eateries. On Exchange Street, you can nab anything from fudge to fine crafts.
Downtown, there's a thriving art school, infusing the city streets with creative types. There are 24 commercial art galleries. Restaurants and coffee bars are filled with visual art. In June, the revived downtown hosts the Old Port Festival, described as "part freak show, part art festival, part fashion parade."
In June, the revived downtown hosts the Old Port Festival, described as "part freak show, part art festival, part fashion parade."
Portland is also a hot spot for restaurants, coffee shops, breweries, and entertainment. Did I mention breweries? Beer lovers will be happy to know that Portland has 18 breweries all its own. It's the Craft Bew Capital of America.
Best of all? Portland is one best day trips from Boston, less than two hours away.
READ: Must See Landmarks in Boston
Best Things To Do and See in Portland Maine in One Day
Here's how to make the most out of one day in Portland Maine.
1. Holy Donut
Start your day bright and early by fueling up at the Scarborough location of Holy Donut. Holy Donuts is a grass roots start up company. It was founded on a simple idea — making unique hand made donuts with Maine potatoes and quality ingredients.
Holy Donut is now a cult favorite. You can get any manner of donut. On my last visit, I sampled maple bacon, which was simply delicious. There are also vegan and gluten free options.
Right now, Holy Donut is only located on Park Street in Portland. But a new and convenient venue is opening in Portland's Old Port in July 2021. Coming soon? Cake donuts and ice cream sandwich donuts.
When you're fueled up, head to the iconic Portland Light Head. It's open daily from sunrise to sunset.
Address: 398 US-1, Scarborough, ME
2. Portland Head Light
About 15 minutes from downtown Portland, Portland Head Light is one of the most world's most photographed lighthouses. It's a beacon of light perched on the dramatic craggy coast of Cape Elizabeth.
The pretty white stunner was built in 1791 and renovated in 1831. It's the oldest lighthouse in Maine. The lighthouse had live in staff until 1989, when it was fully automated.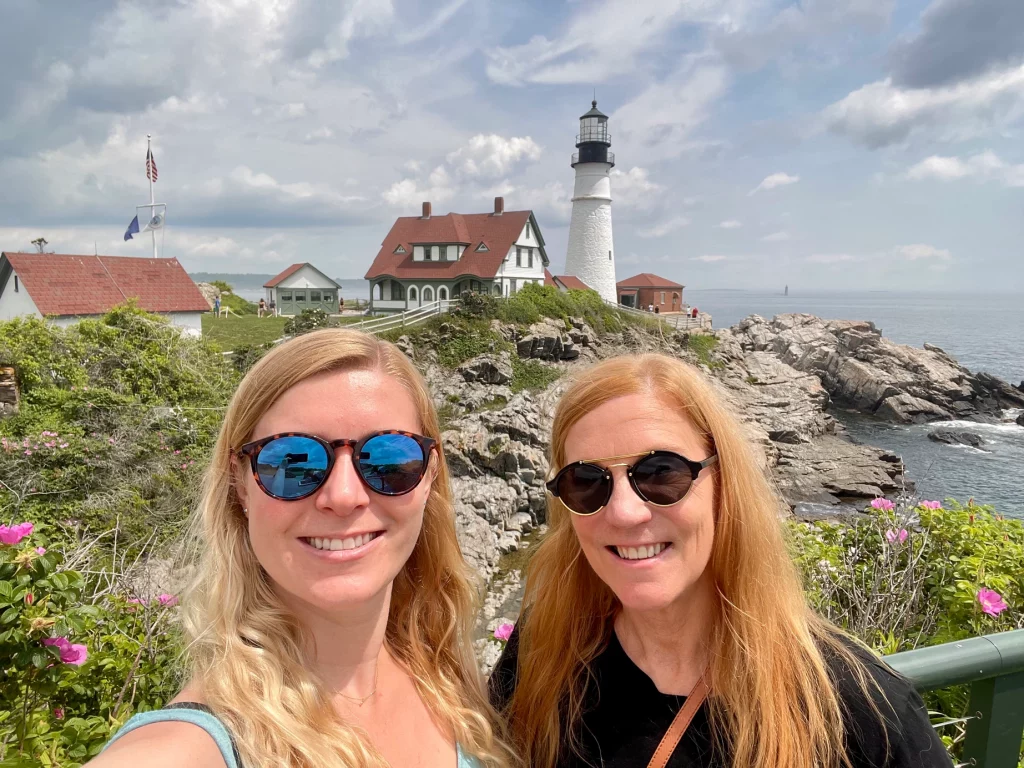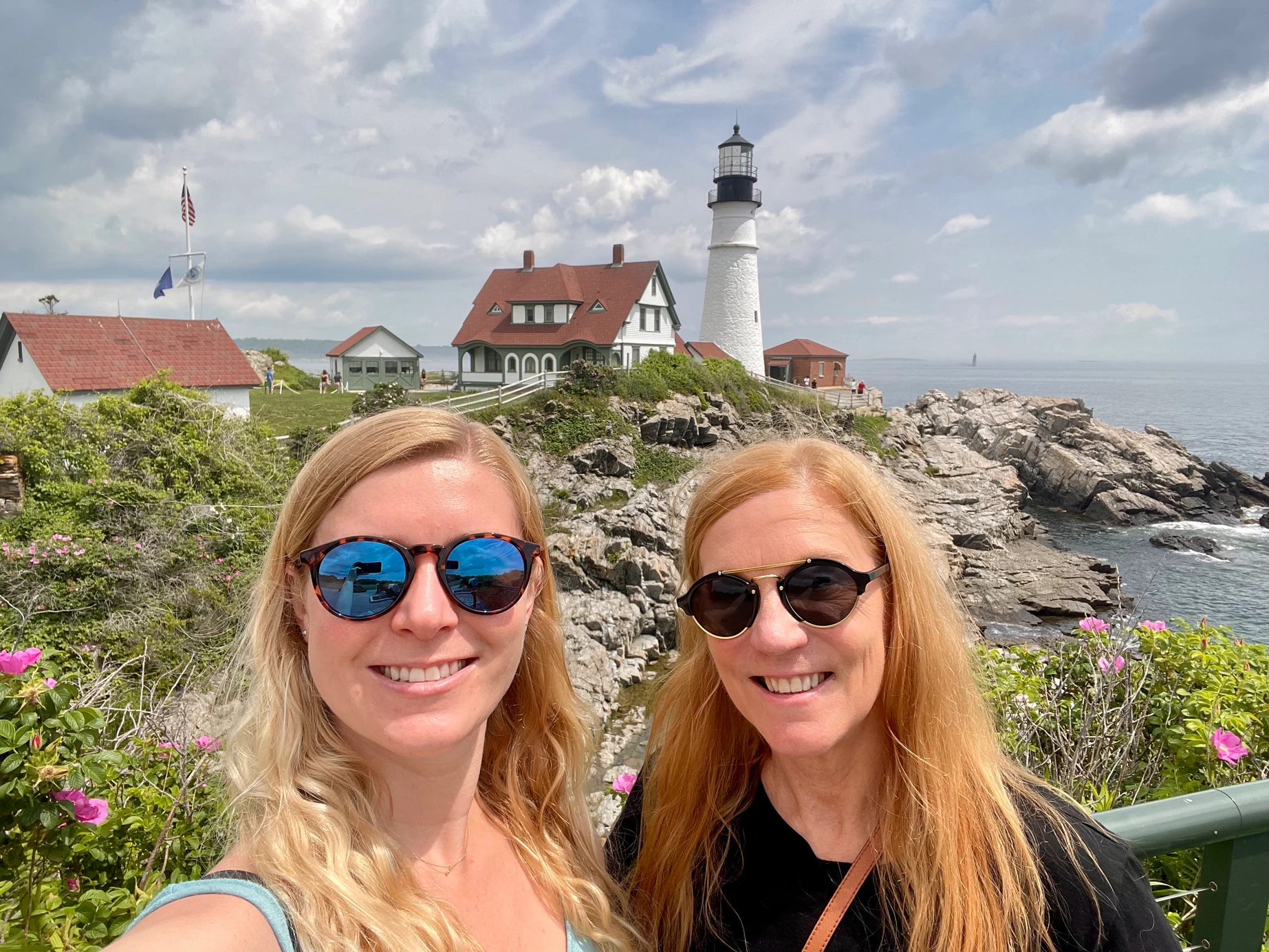 The cliff walk from the lighthouse offers stunning views and the wafting smell of the ocean.
There's also a small onsite museum open during high season, which sits inside the former Keeper's Quarters. It gives you an overview of the history of this famous lighthouse.
If hunger calls, there are some food trucks in the parking area where you can grab a lobster roll or taco.
Address: 12 Captain Strout Circle, Cape Elizabeth ME
3. Portland Museum of Art
Opened in 1983, Portland's crown jewel and premiere art destination is the Portland Museum of Art. It's an architectural masterpiece designed by I.M. Pei of Louvre fame. Its innovative architecture allowed curators to redefine the art viewing experience.
The small boutique museum is a little oasis of art in Portland's Arts District. It has an impressive collection of late 19th and early 20th century art.
There are works by Andrew Wyeth, John Singer Sargent, Edward Hopper, Winslow Homer, and Marsden Hartley.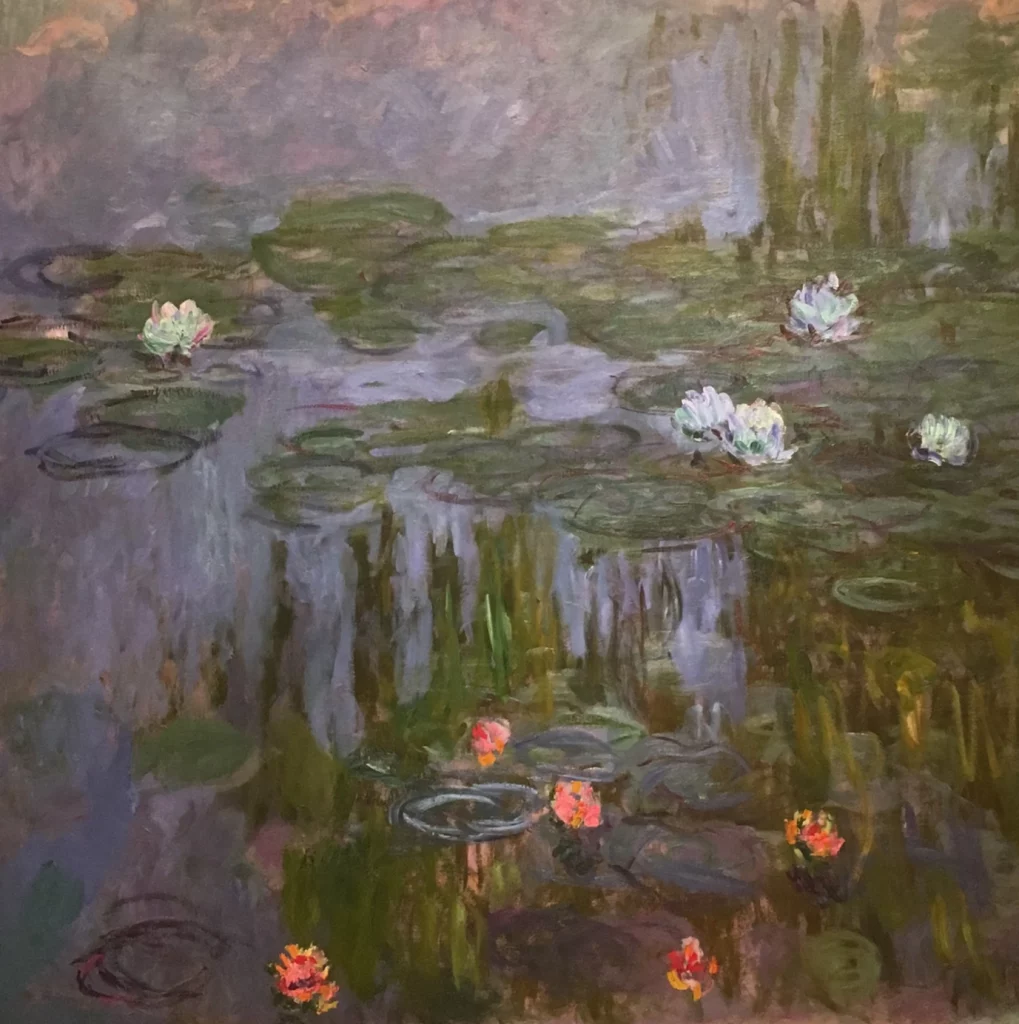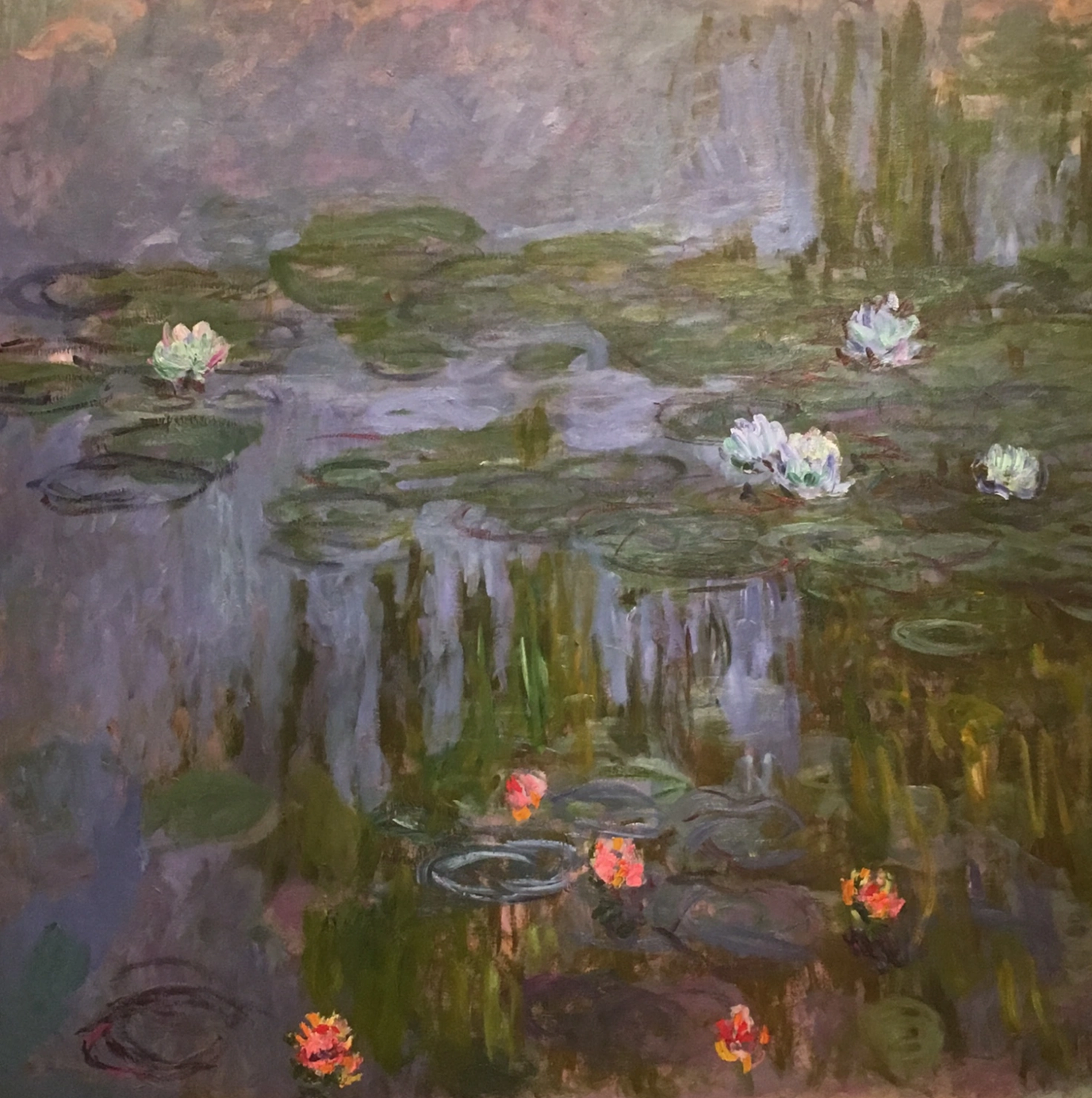 The museum also has a good cache of Impressionism works (Monet, Degas, Renoir) and hosts traveling international exhibits. The museum also promotes works by local Maine artists.
Address: 7 Congress Street, Portland ME
Hours: Thur, Sat & Sun from 10:00 am to 6:00 pm, Fri from 10:00 to 8:00 pm. On Friday, there's free admission for all
Entry fee: $25
4. Cathedral of the Immaculate Conception
In 1866, Portland's Great Fire destroyed the first iteration of Portland's cathedral. But it was replaced with a beautiful 200 feet tall Neo-Gothic brick structure.
The twin tours are somewhat reminiscent of Strasbourg Cathedral, a famous landmark in France. The cathedral is on the National Register of Historic Places.
The Roman Catholic church serves as the diocese in Portland. Inside, you'll find stained glass windows from Munich, seven imposing pillars on each side of the nave, Gothic arches, and a lovely organ.
Address: 307 Congress St, Portland, ME
4. Lunch in the Old Port
It's lunchtime! The classic Portland lunch is a lobster roll at the Portland Lobster Co.
At this casual seaside joint, you can sit under umbrellas and admire the Old Port. Their seafood is locally sourced and mostly organic. Even their straws are biodegradable.
Another good option on Middle Street for lunch at Eventide Oyster Co. Servers will shuck oysters caught that morning right before your eyes, while you're waiting for the requisite lobster roll.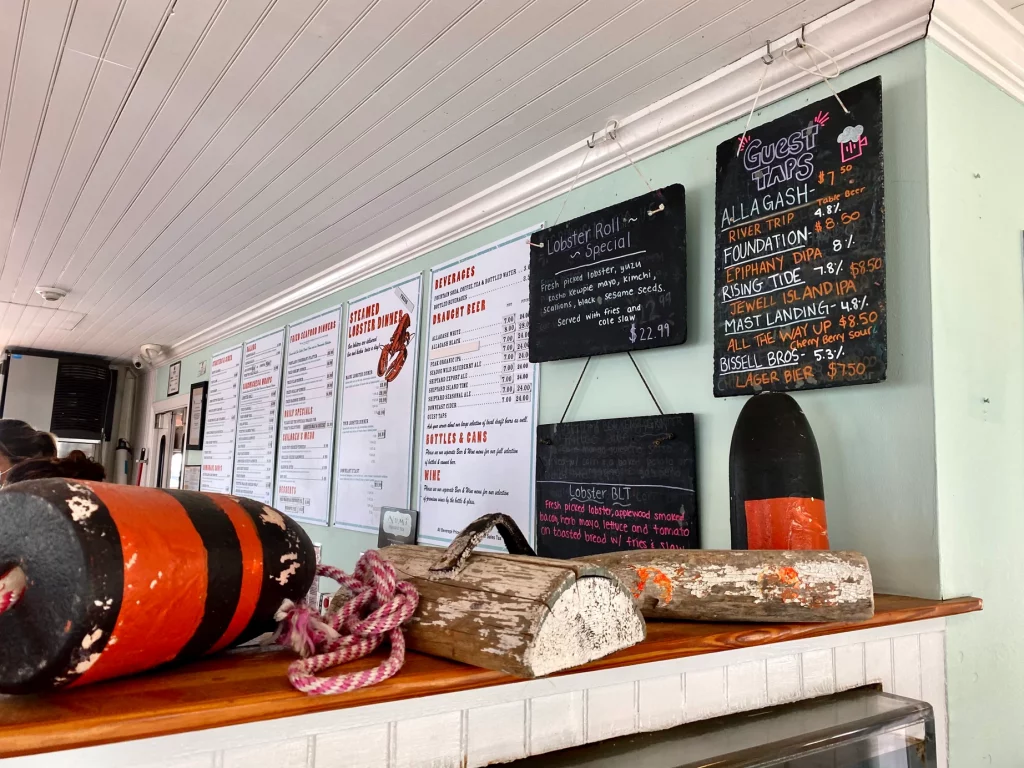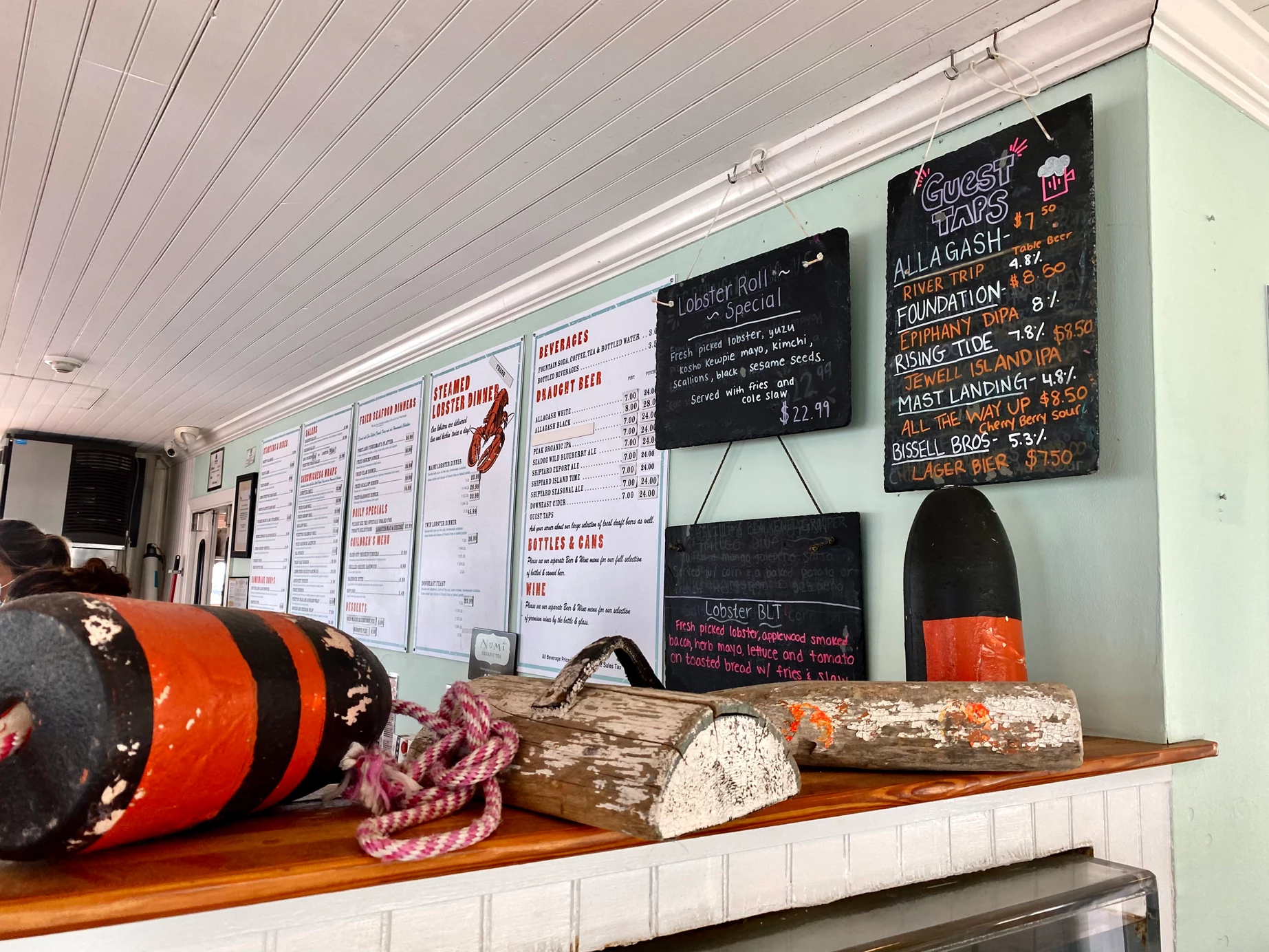 If seafood isn't your thing, across the street is Duckfat.
The restaurant serves up European-style sandwiches and crispy pomme frittes. These hand cut fries are fried in, as its name suggests, duck fat. They come with a selection of fancy dipping sauces.
As an alternative to a specific place for lunch, you may want to take a 2-3 hour food tour in the old Port. Or go on a 3 hour food truck tour by bike.
As an alternative to a specific place for lunch, you may want to take a 2-3 hour food tour in the old Port or a 2.5 hour seafood tour. Or, for even more fun, go on a 3 hour food truck tour by bike.
5. Explore the Old Port
After lunch, explore ehe charming Old Port. It's a picturesque historic neighborhood with a movie set feel. With its cobblestone lanes and photogenic harbor, the Old Port district is dose of urban New England charm in a state of bucolic pleasures.
You may want to book a 2 hour history walking tour in the Old Port.
Start on Commericial Street, the main drag, and work your way inward. The Old Port is known for its cobblestone streets, 19th century brick buildings, and fishing piers. The Old Port is also a hive of activity.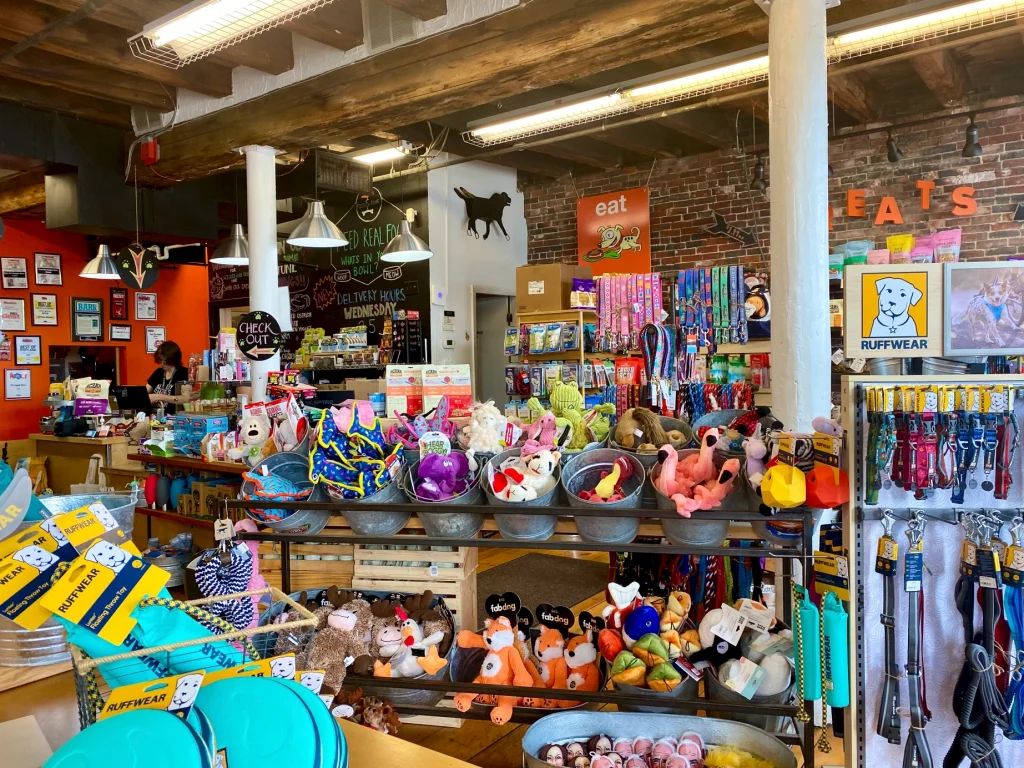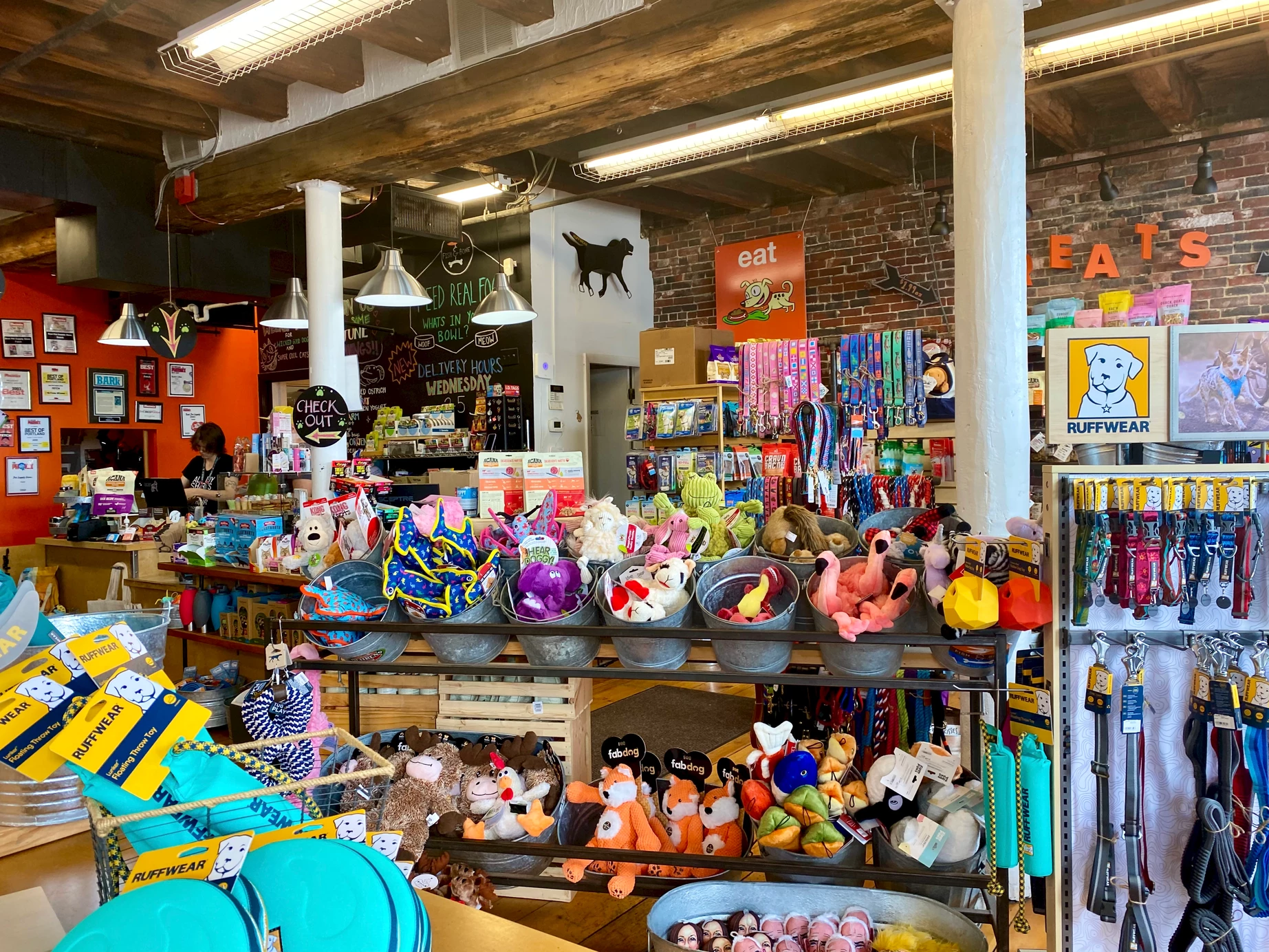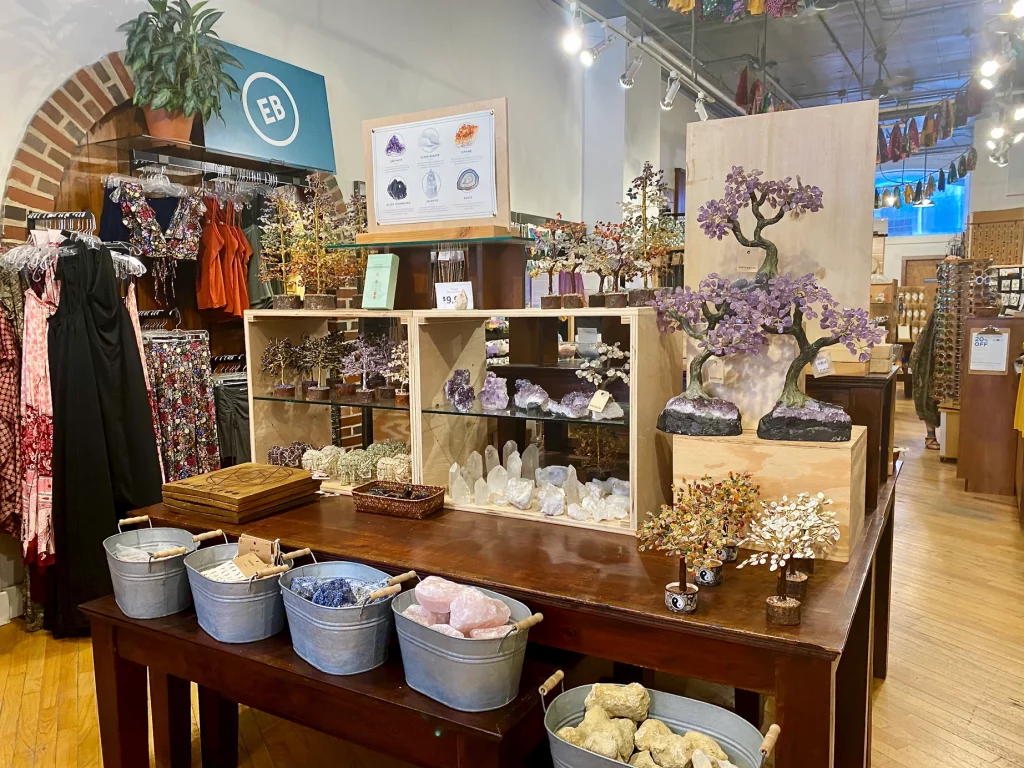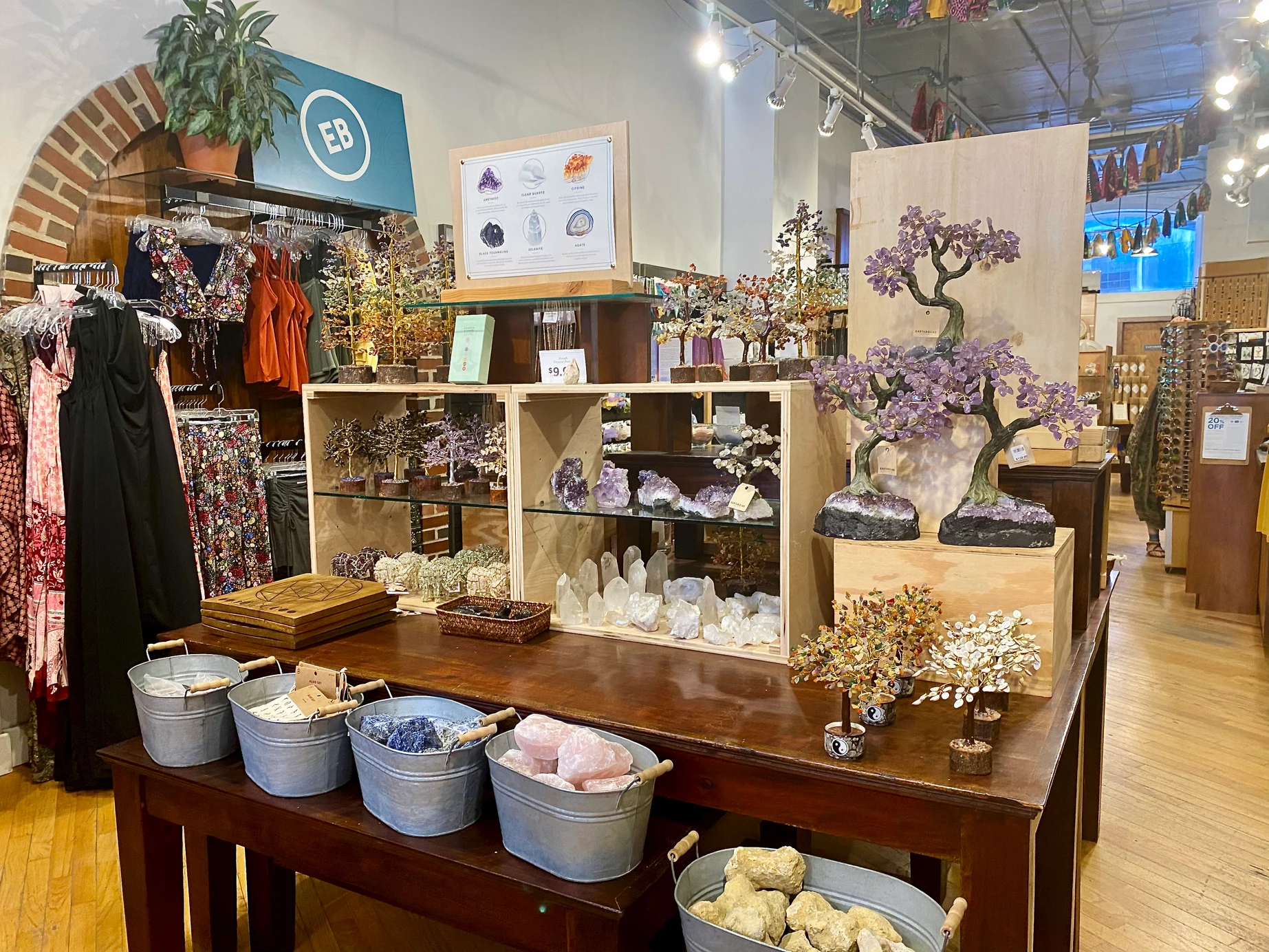 From posh to funky, you'll find all the best boutiques, galleries, restaurants, and bars in Portland. It's a great place to dine and bar hop, though in the summer you'll have tourists.
If you hate malls, the Old Port is a wonderful place to shop. Everything is unique and for sale in quaint boutique shops.
Zane is my favorite women's clothing store in Portland. Another popular designer concept shop is Judith, though I personally found the clothing to be rather unapproachable and too formal.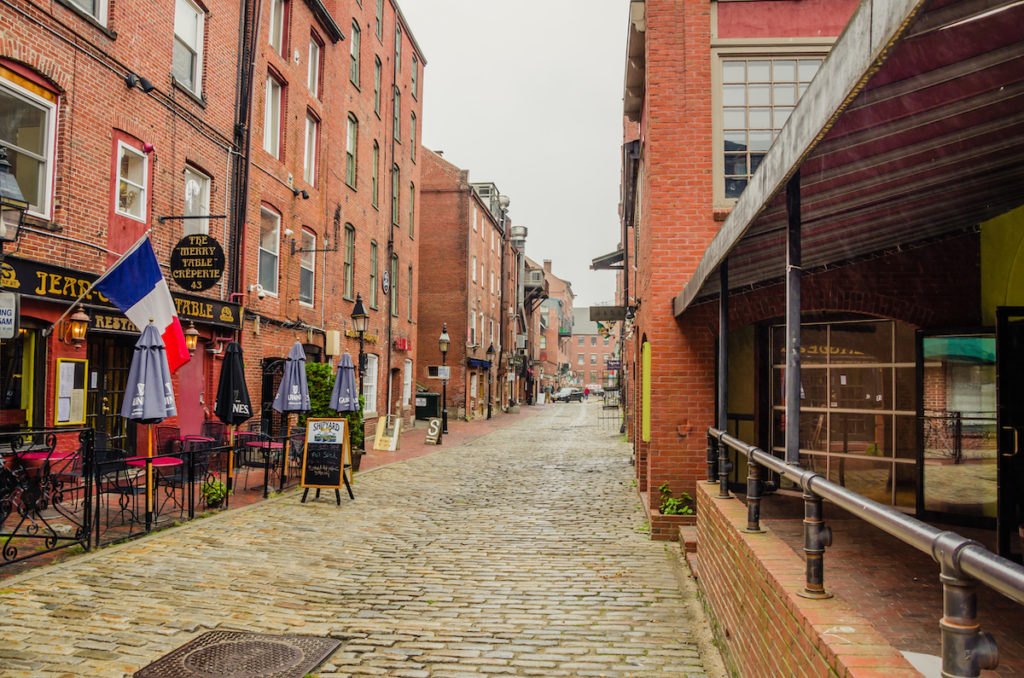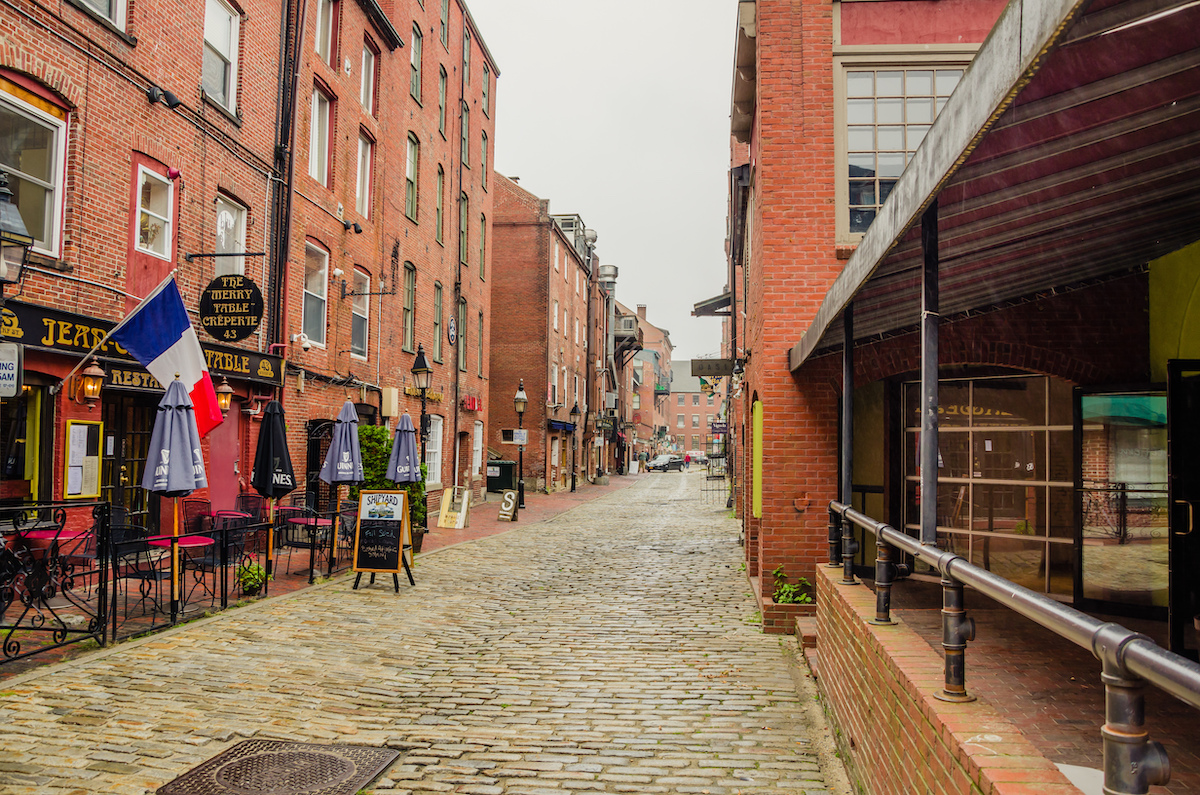 Chefs should head to LeRoux Kitchen with a slew of kitchen gadgets and an entire floor dedicated to Le Creuset cookware.
Or try Stonewall Kitchen, a gold mine of ingredients. The Salt Cellar is super cute with a huge selection of culinary and spa salts.
For exquisite artisan pottery or glass art, try Simon Pierce or Edgecomb Potters.
If you need a snack, head to Beal Ice Cream Shop or Old Port Candy Co. Bibliphiles should also pop into Longfellow Books.
6. Portland Schooner Company
If you have time, in the late afternoon, take a 2 hour boat ride on Casco Bay. Portland Schooner Co has three early 1900s schooners on the National Register of Historic Places.
You'll have a different view of Portland and a deep breath of sea air.
Address: 56 Commercial Street, Maine State Pier, Portland, ME
6. Pre-Dinner Cocktails
No trip to Maine would be complete without trying the hometown craft brews, so head to Novare Res Bier Care or Allagash Beer. Click here for a definitive guide to the best breweries in Portland.
Alternatively, sample a luscious Italian wine at Via Vecchio on Dana Street. If you're there for happy hour, you'll get a free charcuterie plate.
7. Dinner
With local fresh seafood on its doorstep, a popular farm-to-table vibe, and a smattering of creative contemporary restaurants, Portland Maine is officially a foodie haven.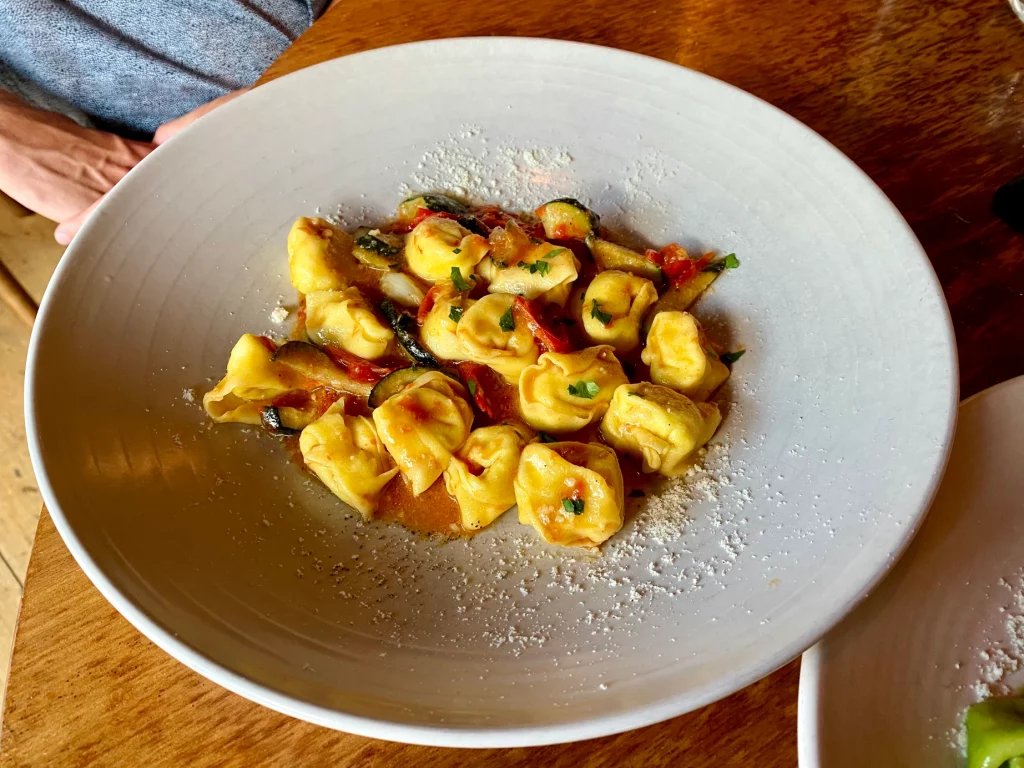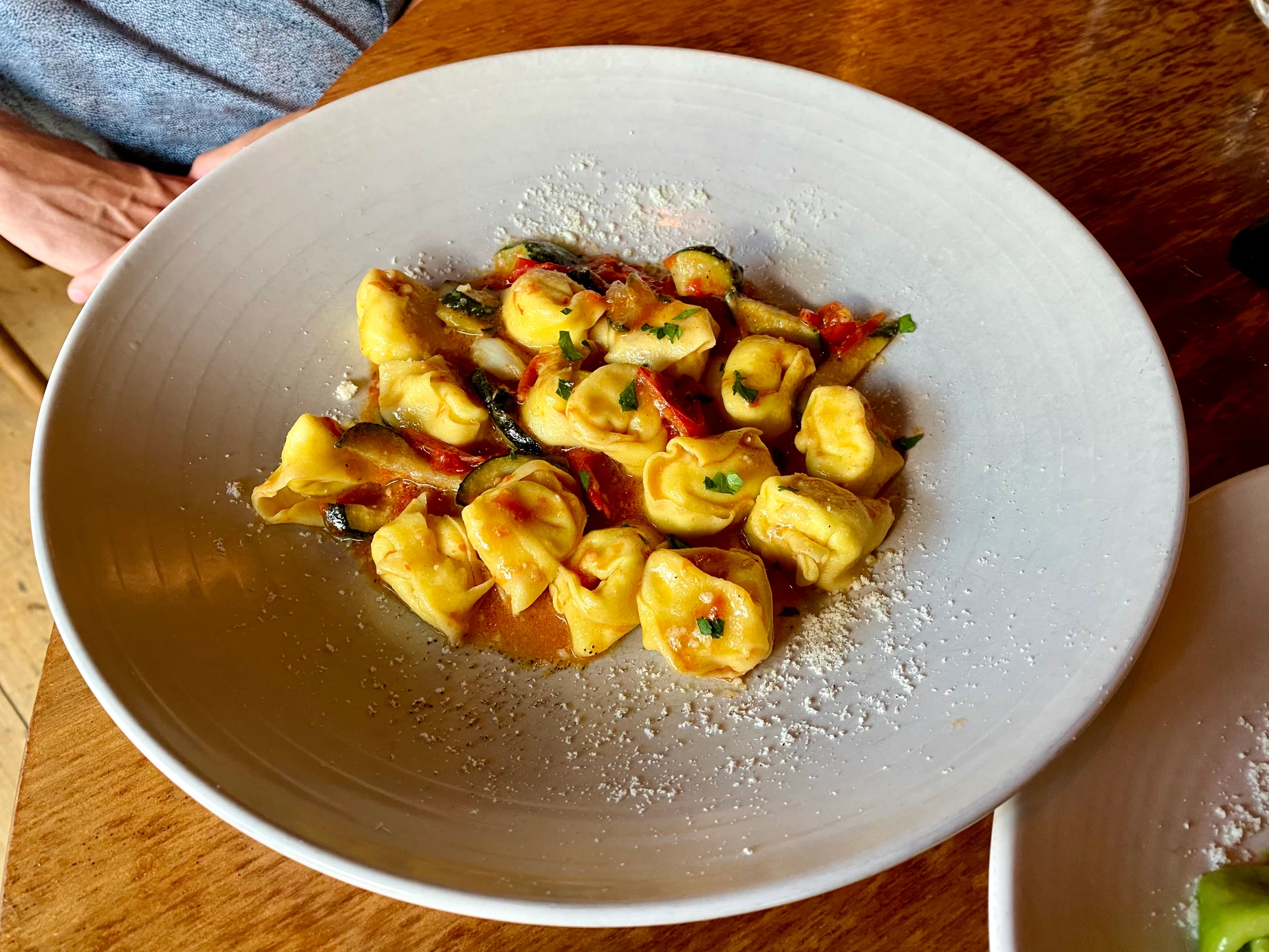 I loved Solo Italiano on Commercial Street best. The restaurant serves up creative northern Italian dishes. The pasta is delicious and hand crafted in house.
Alternatively, head to Fore Street. This restaurant is regularly in the running for accolades. It features food that's foraged, farmed, and fished locally and is set amid an intimate open air kitchen. Get the mussels, which are the best on the coast of Maine.
Two other Portland restaurants made the New York Time's list of best restaurants in the US in 2022 — Leeward and Twelve.
Leeward serves up pasta dishes and seafood and is a James Beard finalist. Twelve has a beautiful minimalist decor and is housed in a historic brick building on the waterfront. There's a prix fixe and a la carte menu and extensive wine list.
If you're a connoisseur of craft beer, you may want to take a 2 hour craft breweries tour as well.
8. City Hall & Merrill Auditorium
If you opted for an early dinner, take in a performance at Merrill Auditorium in City Hall.
Portland's current City Hall was completed in 1912 in the Renaissance revival style. The three story, horseshoe shape building features a mansard roof. As the seat of Portland's government, the building houses the city's offices. It's also home to Merrill Auditorium, a 3,000 seat venue.
Merrill Auditorium is the site of Portland's performing arts scene. It's an elegant restored concert hall, which houses the world famous Kotzschmar Memorial Organ.
The venue hosts concerts by the Portland Symphony Orchestra, touring national theater companies, dance companies, and music acts. The Portland Opera Repertory also uses Merrill for full scale productions and performances.
Address: 20 Myrtle St, Portland, ME
Tips For Spending One Day in Portland Maine
Here are some must know tips for having an efficient day in Portland.
1. How To Get To Portland
Portland is home to Maine's largest airport, Portland International Airport. So you can fly right into Portland.
You can also fly into Boston's Logan Airport, which is a 1:45 drive from Portland.
If you're already in the city, Portland is one of the best day trips from Boston. You can take the train from North Station in Boston to Portland Transportation Center. From the station, it's a 40 minute walk, 10 minute bus ride, or 5 minute taxi ride.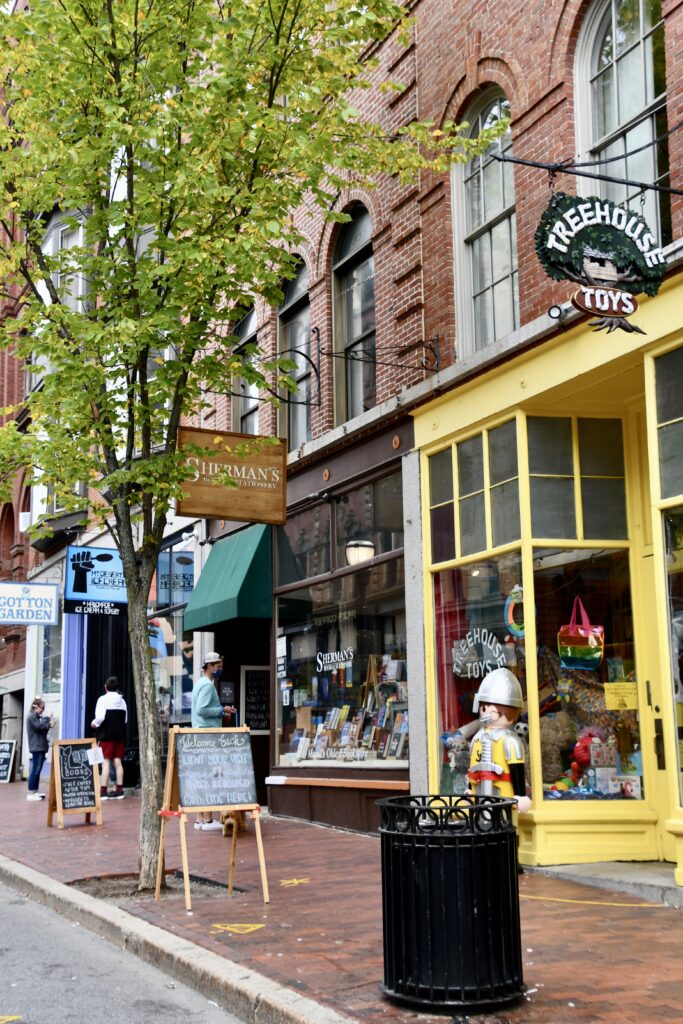 2. How To Get Around Portland
Portland is a compact and walkable city. I walked everywhere in Portland.
But there are many other fun ways to explore the city by ferry, bus, boat, or bike. You can: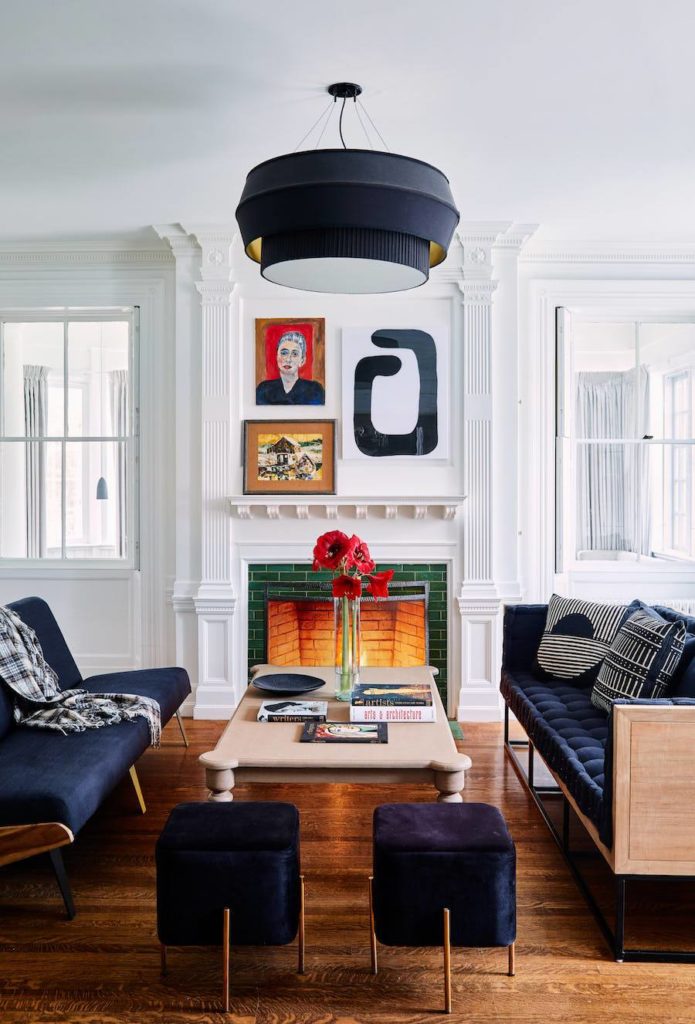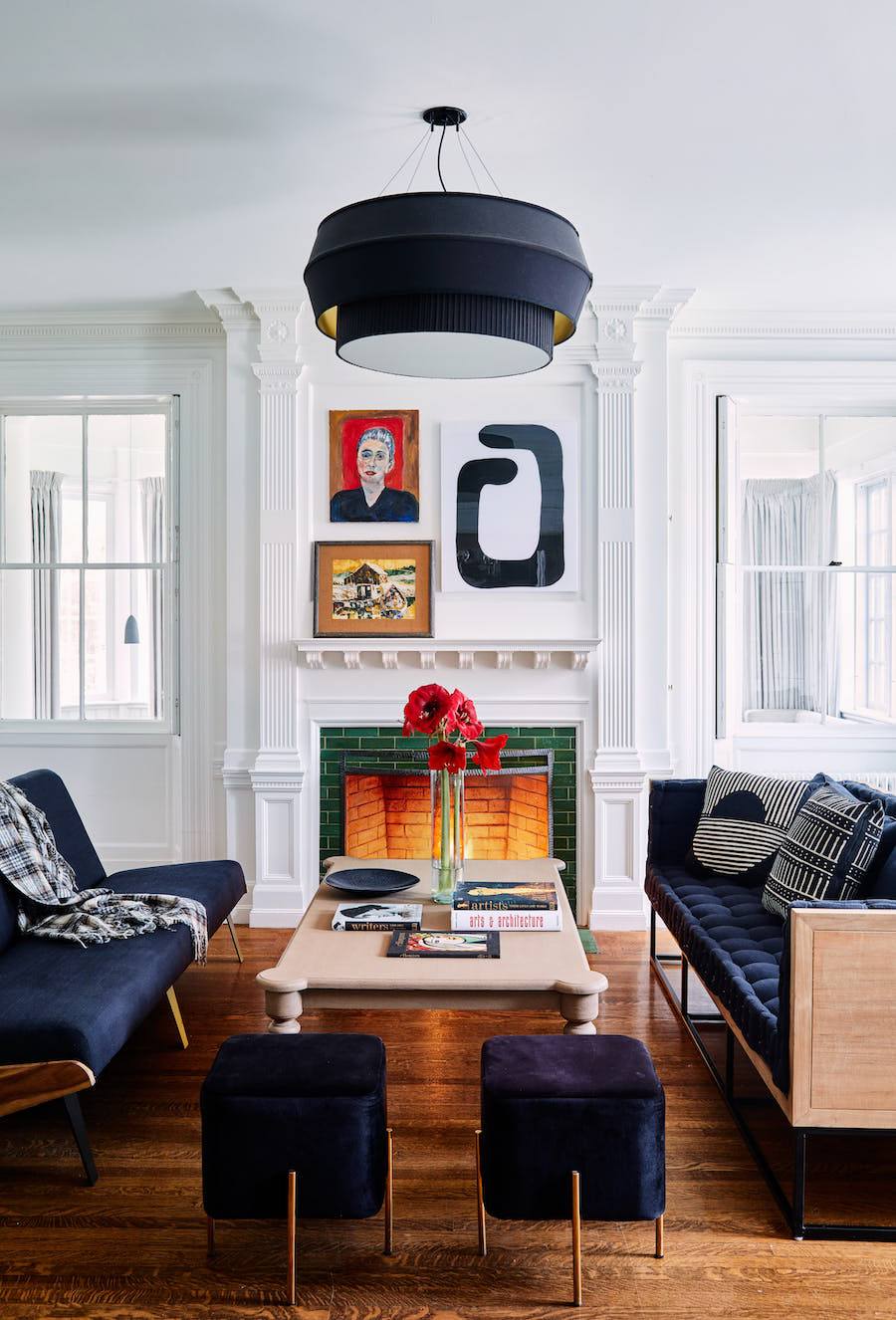 3. Where To Stay In Portland
Portland is filled with fantastic hotels. Here are the top four choices, to my mind.
The Blind Tiger is a cool boutique hotel in a 19th century mansion in the Old Port. It's a luxurious place with bright colors and a private rooftop deck.
The Press Hotel is a cool hotel where the rooms look like writers' desks. There are typewriters in the lobby and old new copy blown up on the wall.
The Best Bower is a tiny boutique hotel in the city's restaurant-friendly East End. It's housed in a beautifully restored craftsman building.
The Francis is Portland's newest boutique hotel. It's housed in a restored 19th century building. There's custom furniture and art in the rooms.
4. When To Visit Portland Maine
The best time to visit Portland is June through October. You'll get reliable good weather and can enjoy the outdoor activities. Winter begins in mid November is very chilly.
5. More Than One Day In Portland?
There are plenty of other interesting things to do if you have more than one day in Portland.
1. Eastern Promenade
Portland has some excellent green spaces. Designed in 1905 by the minds beyond Central Park, Portland's beloved Eastern Promenade offers stunning vistas of Casco Bay.
The promenade is Portland's playground. It's a 68.2 acre historic public park. There's plenty of walking and running trails and picnic areas.
Park your car along this stretch of green and walk along the hilltop. From there, you can admire Victorian mansions and watch ferries carrying commuters to offshore islands.
The active among you should rent a bike at CycleMania in East Bayside and complete the 3.6 mile Back Cove Trail. The Front Room will revitalize the famished. If it's caffeine you need, head to the Hilltop Coffee Shop.
2. Portland Break Light, Known as Bug Light
If you want a lighthouse all to yourself, head to Bug Light. Its official name is the Portland Breakwater Lighthouse, but the locals don't call it that. If you've started your day early, you could stop here on your way from Portland Head Light into the city center.
Bug Light is a unique little beauty. It's a rare lighthouse with decorative Corinthian columns, taking a cue from classical Greece. It's perched on the cusp of Portland Harbor and gives you sweeping views of Portland's cityscape.
Bug Light Park provides 9 acres of meticulously maintained and manicured parkland. You can picnic, hike, or kite.
Are you obsessed with lighthouses? If so, you want a tour of Portland and all 3 lighthouses nearby, you can book this 2 hour tour with a local.
Address: S Portland Greenbelt Parkway, South Portland ME
3. Hiking Trails
Portland also has plenty of outdoor hiking trails for nature lovers. An hour from Portland is the Burnt Meadow Mountain Trail, which is a 3.6 mile trail strewn with wildflowers.
To land on a beach, hike the meandering 3.8 trail from Morse Mountain to Seawall Beach.
Just 30 minutes from Portland is Bradbury Mountain State Park, with an easy 1.9 mile trek on the Tote Road Loop.
4. Home of Henry Wadsworth Longfellow
If you like to admire Victorian mansions, head to West Portland. Make your way to the historic home of poet Henry Wadsworth Longfellow. It's a three story brick landmark, a fine example of Colonial architecture and the oldest building on the peninsula.
Longfellow penned many of his poems right from this home. Built in 1785, the Longfellow House is now the home of the state's historical society.
Once inside, you can step back into the daily life of the most famous author of the day. There is original period furniture and artifacts. Behind the house is the Longfellow Garden. It's a quiet oasis in Downtown Portland that's free to visit.
Address: 489 Congress St, Portland, ME
I hope you've enjoyed my one day itinerary for Portland. You may enjoy these other New England travel guides and resources:
If you'd like to spend 1 day in Portland Maine, pin it for later.