Wondering what to do in Crested Butte Colorado? This is the ultimate guide to the top attractions and best things to do and see in Crested Butte.
Crested Butte is a postcard-perfect mountain town located southwest of Boulder and Denver and to the west of Colorado Springs. It's nicknamed "The Butte" for its namesake mountain and rugged beauty. The laid back town is a magnet for hikers, bikers, and skiers.
The idyllic community sits in the valley below Mount Crested Butte, a breathtaking peak rising 12,162 feet above sea level. Any activity in Crested Butte is made that much more special by the never-ending views of this impressive peak towering in the distance.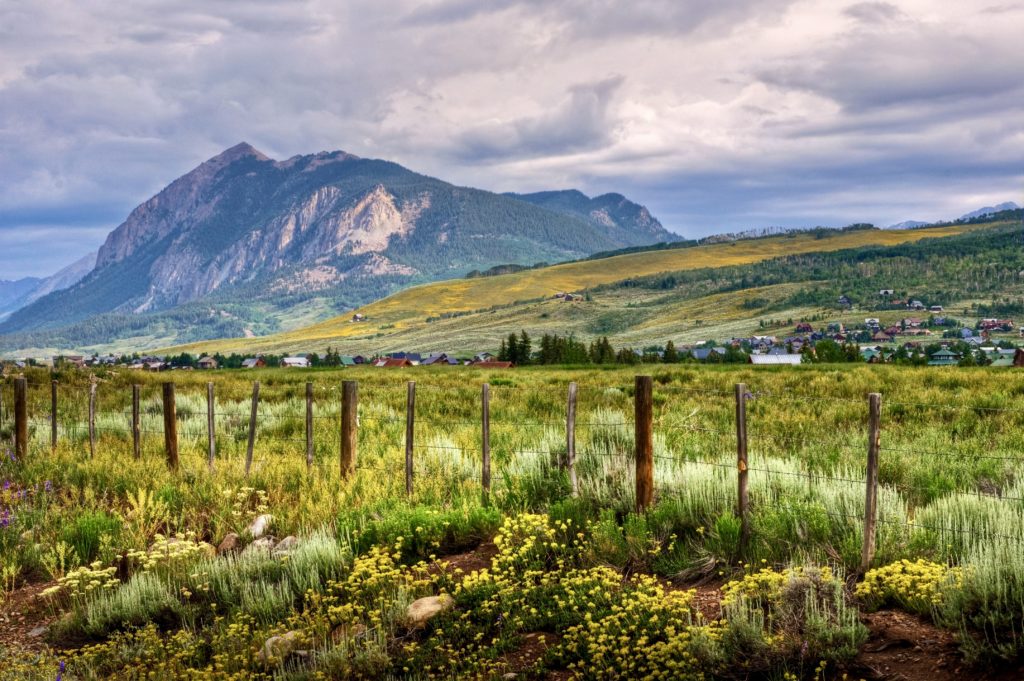 In addition to being drop dead gorgeous, Crested Butte is one of the state's best ski towns. Its adorable downtown district just oozes charm. The entire ensemble makes Crested Butte the perfect weekend getaway in Colorado.
To help you have the best experience, this Crested Butte travel guide tells everything you need to know about visiting Crested Butte — where to eat, play, stay, shop, and hike.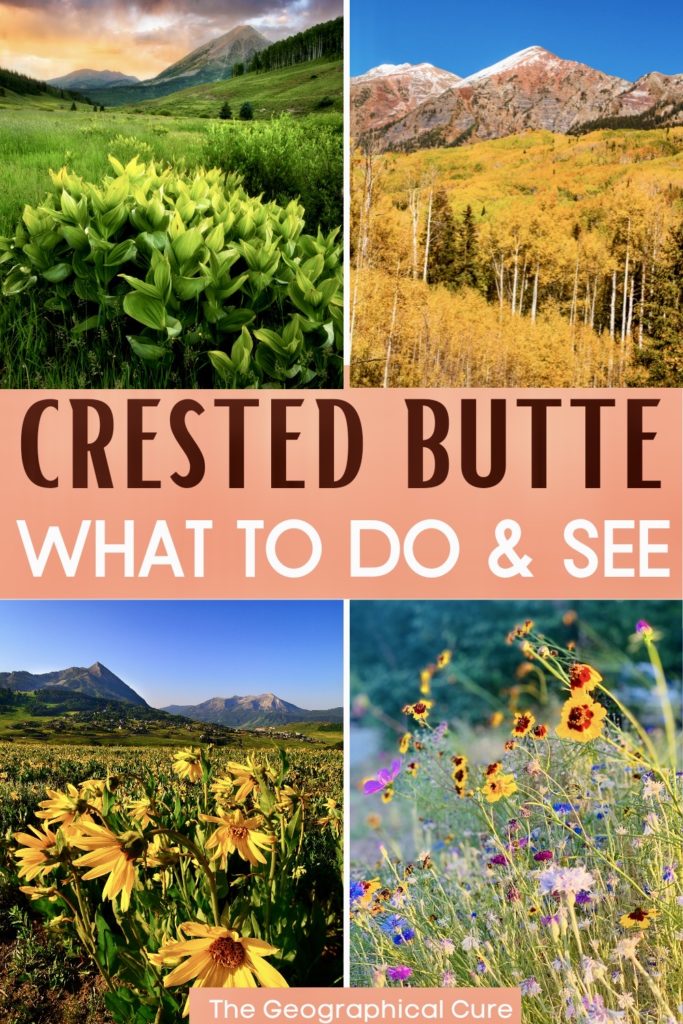 Best Things To Do In Crested Butte
Are you ready to explore Crested Butte? Here are my picks for what to do and see in Crested Butte.
1. Elk Avenue
Elk Avenue is where you'll find most of the things on offer in downtown Crested Butte. It's full of charming shops and restaurants, many of which have traditional western-style facades that add to the rustic appeal of the community.
In the late 1800s, Elk Avenue served as the main supply depot for the town's coal and silver mining operations.
When you walk down it, you can't help but experience a whiff of nostalgia imagining how it must have looked at the time — a dusty street bustling with cowboys, miners, and horse drawn carriages.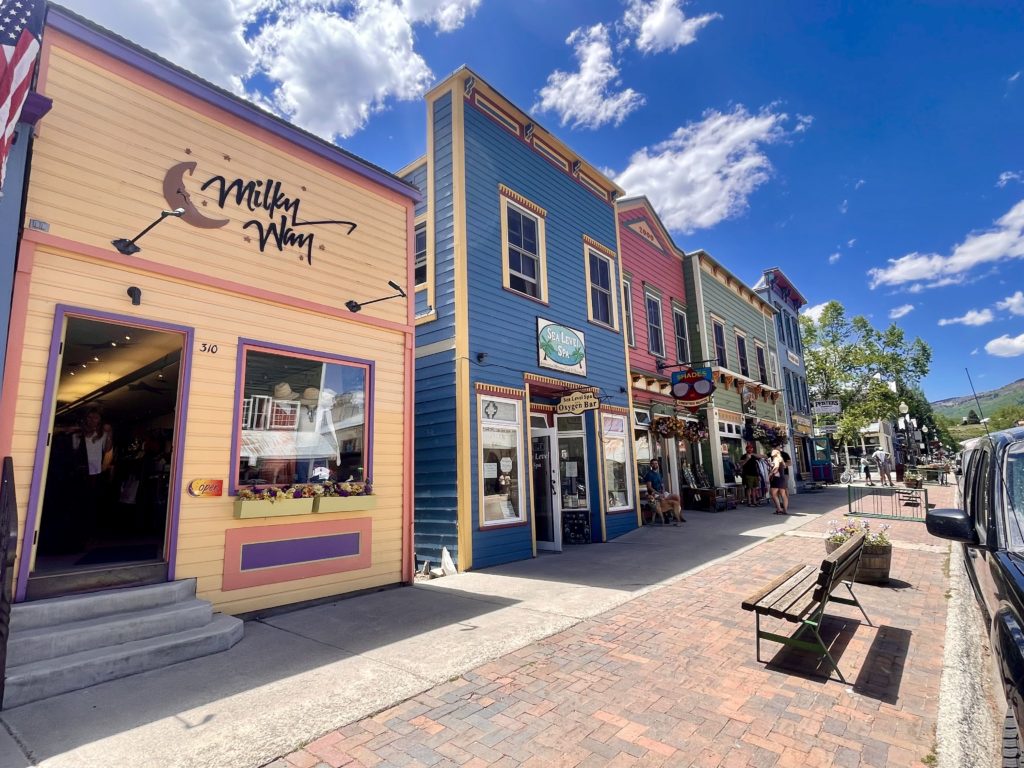 Today, the horse hitches have been replaced with bike racks and tasteful landscaping. But Elk Avenue retains its historic character and is still, evermore, the center of Crested Butte.
2. Go Hiking Or Biking
This is what put Crested Butte on the map in the first place — incredible scenery right at your doorstep! Crested Butte is regarded as the wildflower capital of Colorado.
There are countless trails in the region that serve hikers, horseback riders, and mountain bikers. These are just a few of my personal favorites:
Snodgrass
Snodgrass is a 5.8 loop trail with a 1,594 elevation gain. It's not only an awesome place for hikers, but also mountain bikers and horseback riders as well.
Everyone sharing the trail is extremely friendly and respectful of one another. People tend to be in a good mood when surrounded by such beautiful scenery.
This is a great trail to view the valley Crested Butte sits in. The best part of this hike is the fields of native wildflowers you'll encounter.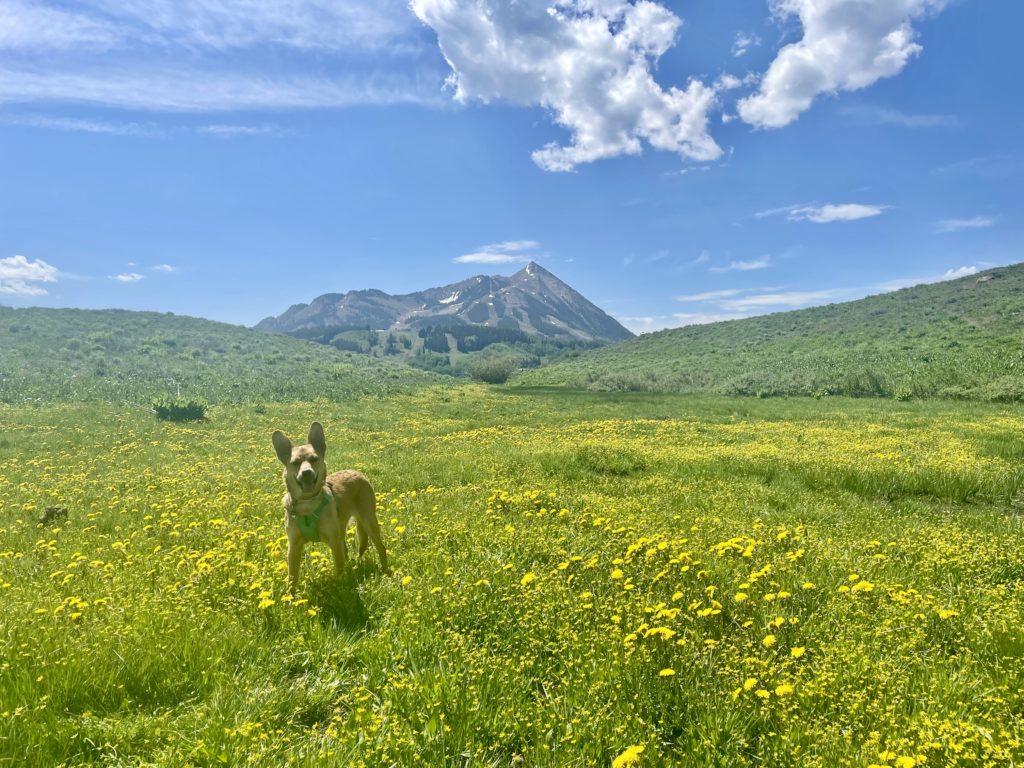 If you hope to catch the wildflower bloom, I recommend this trail in the months of June through August.
Dogs are also welcome on the Snodgrass Trail, but must be on leash. The best time of year to hike this trail is March-October.
If you are looking for a shorter, less strenuous hike, it's also possible to find great views by following the trail east towards Washington Gulch Road rather than continuing on to the mountain's peak.
This route will be around 3.75 miles out and back with significantly less elevation gain.
Oh Be Joyful
Oh Be Joyful is a scenic 13 mile out-and-back trail with just over 2,000 feet elevation gain. You'll happen upon many beautiful waterfalls, wildflowers, and forested areas throughout your hike.
You really can't help being joyful in Oh Be Joyful!
Since it is an out-and-back trail, you certainly don't have to complete all 13 miles. For a shorter hike, go 3 miles and turn around. You'll still find great vantage points of multiple waterfalls.
There's also a campground at the trailhead as well, if you would like to spend more time in this gorgeous environment. Dogs are welcome and can be off leash in certain areas.
The best time of year to hike this trail is May through October.
In the early summer, the snow is melting rapidly on the peaks of the surrounding mountains. This leads to high waters in the river that the trail follows.
This all makes for exciting scenery, but be careful to watch your step near the river banks!
Judd Falls/Copper Creek Trail
This is a lesser known trail that we stumbled upon when trying to find Snodgrass on Google Maps. But turned out to be a wonderful surprise.
After a short drive on a winding dirt road that follows the East River through Aspen groves, you arrive at the Rocky Mountain Biological Laboratory.
Stop here to learn about the interesting ways the research team is studying the climate and grab a cup of coffee at the appropriately named "Coffee Lab."
Google maps will likely try to have you make a right turn when you come to the research lab. But you will want to continue on straight until you reach the Judd Falls/Copper Creek Trailhead.
You can park here at the base. If you have a 4 wheel drive car, you can also head up the forest road and save yourself 30 minutes of extra walking.
The trail itself offers easy access to beautiful wildflowers, impressive views of the surrounding landscape, and ends with a raging waterfall.
4. Get Your Art Fix
When you're done hiking and biking, another thing to do in Crested Butte is to check out some of the town's galleries and museums.
There's plenty of local art galleries to pop into and see beautiful works by community artists. In the summer, the town hosts Art Walk Nights where the galleries stay open late and show off their newest pieces.
Crested Butte Fine Gallery and Oh Be Joyful Gallery are local treasures. You'll find beautiful paintings inspired by the area's natural beauty.
The Crested Butte Mountain Heritage Museum is a tiny museum for history buffs. You can learn about the town's mining past and check out the displays on mountain biking.
The Crested Butte Center for the Arts is a non-profit art center that's the town's cultural hub and the premiere performing arts venue. You can toggle over to its Facebook page to see what's on the schedule.
5. Go Shopping
What vacation would be complete without a little something to remember your time? Crested Butte has plenty of interesting shops selling all types of wares.
Most of these are congregated on Elk Ave, so be sure to explore them all if you have time. If you have to pick just a few, these are the ones I would make a point to see:
Mountain Tails
Want to get something for your furry friend at home? Mountain Tails is the perfect place!
They have all sorts of unique treats and toys, in addition to Crested Butte themed accessories for your pet. They mostly cater to dogs, but have some limited cat options as well.
Dogs are welcome inside of course. You can pick out some pig ear chew treats and a squeaky rainbow toy. Naturally, I had to get something for myself as well and came home with a "I like big Mutts and I cannot lie" sticker.
Casa Bella
Casa Bella is unique home decor store where you will never have a shortage of home goods, artisanal treats, and gift options. You will likely find a delicious scented candle or a fluffy pillow for your couch to serve as a reminder of your trip to Crested Butte.
Some home decor stores can be tacky, I know. But I urge you to give this store a walk through. It's one of the best things to do in Crested Butte.
Milky Way
Milky Way on Elk Ave is the place to go if you need to freshen up your wardrobe for a night out in Crested Butte. Their clothing caters to people who want one-of-a-kind items that you can't find in department stores.
Much of their clothing selection fits well with the western theme of the town. Grab a large brim hat or denim jacket to blend in with the locals. The staff here is wonderful and will take the time to help you find the perfect piece to add to your collection.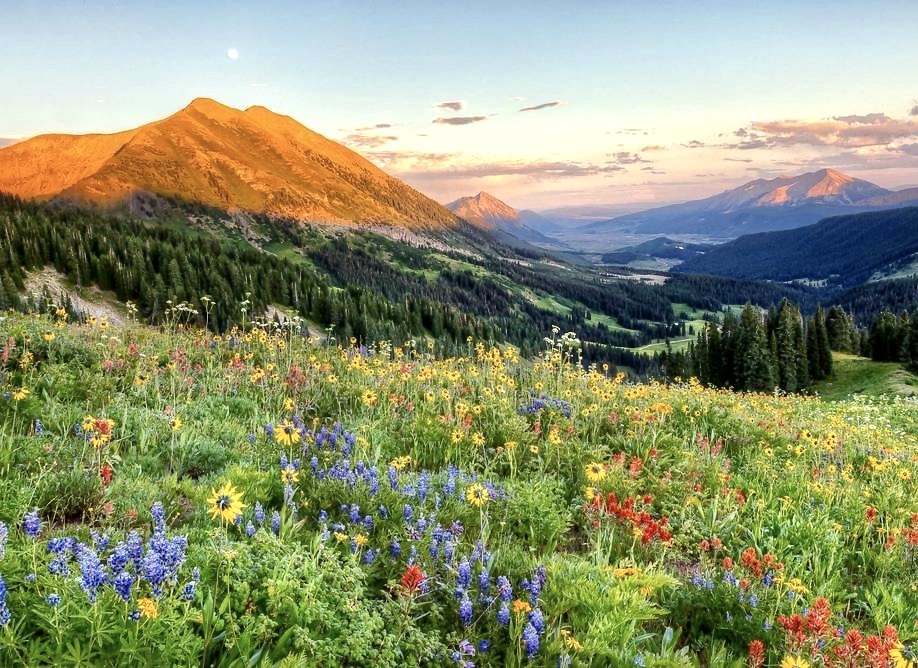 6. Take A Scenic Drive
Maybe you're reading about all of these amazing hikes and thinking that some easier activities might be good to mix in as well. Luckily, stunning scenery can be found around Crested Butte without taking a step.
Kebler Pass is a 30 mile stretch of high mountain road that connects Crested Butte and the neighboring town of Paonia. Its a mix of mostly dirt roads with some paved sections mixed in, but don't let this intimidate you.
The curves are gradual and the speed limit is slow. We saw cars of all types navigating the road with no problem.
To go all the way to Paonia takes about 2 hours. But the views are spectacular all along the route, so you can go as far as feels right and then turn around on one of the many pull offs.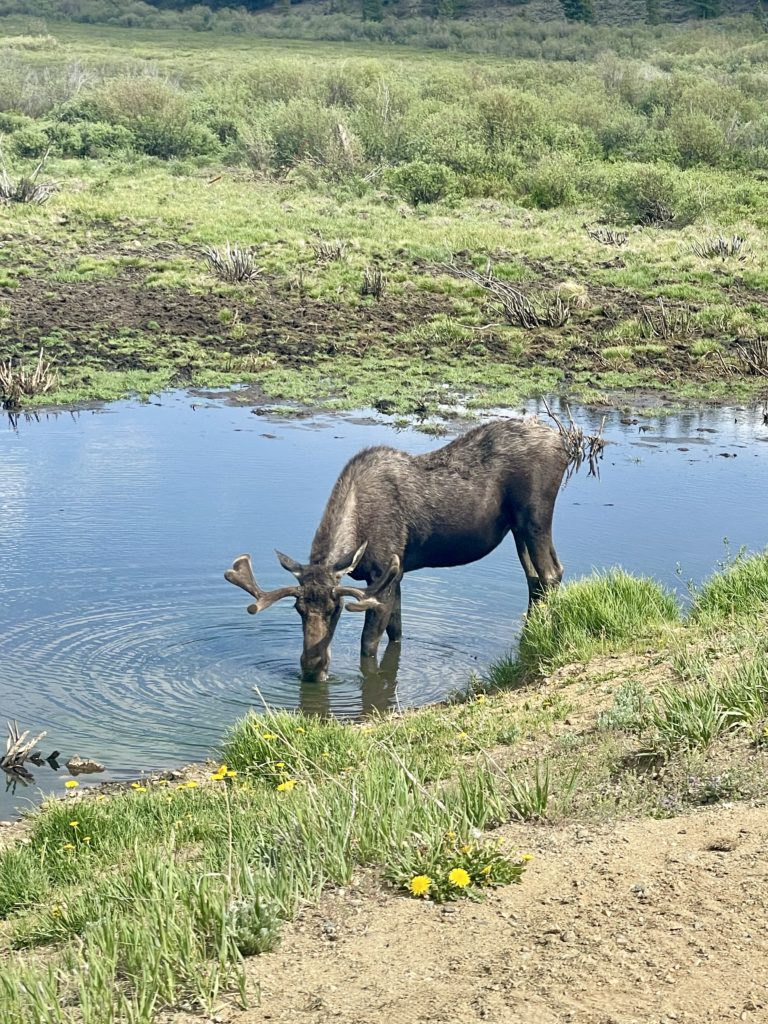 Along the route, you'll see groves of aspens, wildflowers in the spring and summer, alpine lakes, and the snow-capped West Beckwith Mountain (considered the best place to view fall foliage).
If you are interested in wildlife photography, this drive will be well worth it as you are likely to encounter many creatures.
We saw birds of prey, mule deer, marmots, and even a young bull moose. The road is closed seasonally in the winter, so this is a spring and fall activity only.
7. Grab Some Good Eats
Although small, Crested Butte relies heavily on its tourist economy and therefore caters to all types of folks.
The wide range of excellent restaurants encompasses many different cuisine types and price points, so you will have no problem finding a good meal here.
These are some of the favorite places that we tried on our visit:
Secret Stash
If you want a pizza and drink after a day of exploring the town then the Secret Stash is the spot. With indoor and outdoor options and an unpretentious atmosphere, the Secret Stash is known as one of the most popular restaurants in Crested Butte.
The restaurant is kid friendly, and dogs are welcome on the patio. The restaurant is a bona fide pizza emporium with specialty pizzas sporting creative names such as Notorious F.I.G., Mac Daddy, and You're Driving Me Caprese.
We enjoyed the caprese pie and frozen margaritas, which both hit the spot. The menu's secret weapon is the Crack Fries, which are fries tossed in parmesan, white truffle oil, and cracked black pepper.
The Secret Stash doesn't take reservations but generally has short wait times. You can put your name down and then explore Elk Avenue while you wait.
Tecocalli Tamale
Tecocalli Tamale is a little hole in the wall Mexican restaurant on the main strip that has been a Crested Butte fixture for over 20 years.
Known for its friendly staff and reasonable prices, it's the ideal place to grab a quick burrito to go. They only have minimal seating available inside, so don't count on being able to sit down here.
Their order-at-the-counter experience functions similarly to Chipotle, but with a much more down-to-earth "surfer shack" vibe.
Expect large portions and tasty food. We noticed many locals ordering the tamale plate with green chili, take that as you will.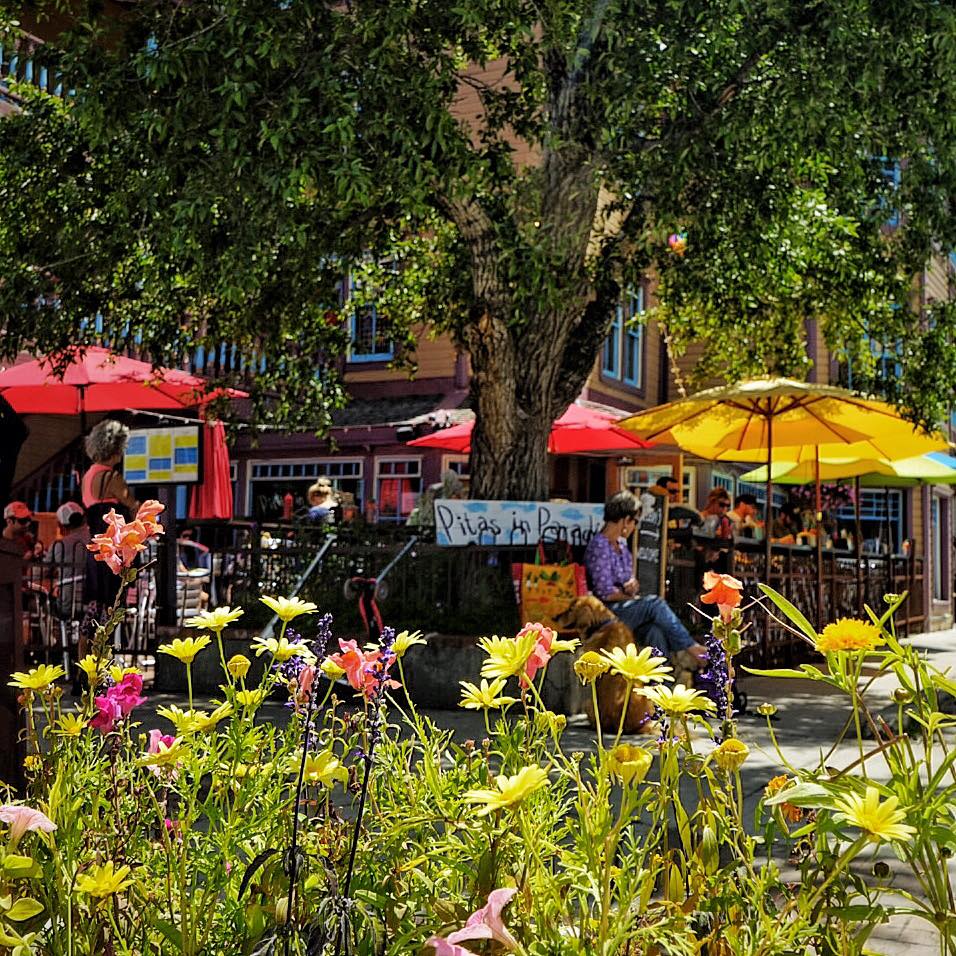 Pitas In Paradise
We stumbled across Pitas In Paradise when looking for a lighter meal after a hike, and wow was the Bombay rice bowl delicious. I ordered the half-sized bowl which was plenty of food for one person at an extremely reasonable price.
While their menu is full of tasty healthier options, you should also consider an order of the awesome curly fries to go along side the health food. We are vacationing after all!
The small outdoor seating area in front provides ample shade for a hot mid-day meal and great opportunity to observe the comings and goings on Elk Avenue. We also enjoyed the music selection they had playing on the patio, which added to the festive atmosphere amongst the diners.
Butte Bagels
Butte Bagels is the perfect place to start your day with a fresh bagel. They make their bagels from scratch each morning – you'll never have to worry about biting into a hard, stale bagel here. They also make bagel sandwiches and have freshly brewed coffee.
The building itself is charming and rich with history. Be sure to read the plaque explaining all the functions it has served over the years.
Butte Bagels seems to serve as a "water cooler" for the community on weekend mornings and is a great place to chat with some locals while you wait for your order.
Be aware they are closed on Tuesdays, but open Wednesday – Monday 7:30 am to 2:00 pm.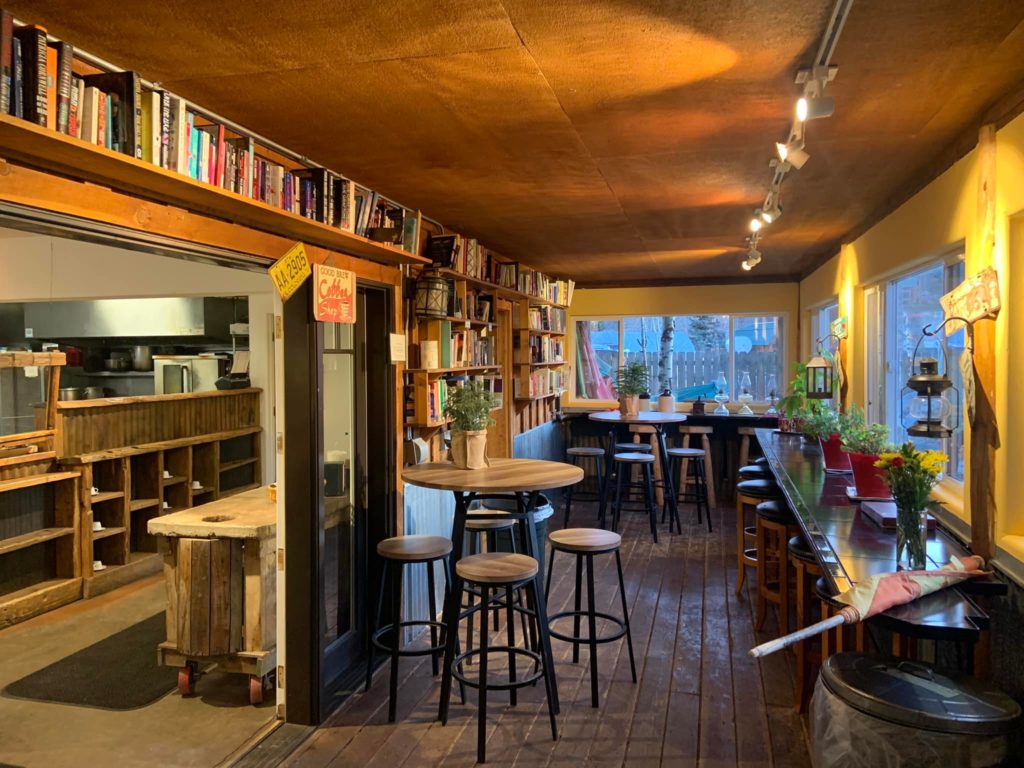 Camp 4 Coffee
If you don't grab your morning dose of coffee at Butte Bagels, then head towards Camp 4 Coffee.
Repeatedly voted "Best Cup of Joe in Crested Butte," they use a signature Sledgehammer blend for their in-house drinks. Apparently only 2 people know the secret to their small-batch, hand roasted coffee.
This is the place to go for coffee lovers and is held in high regard amongst the community members. They have many popular ground blends available in one pound bags for sale, if you want to bring some back to your home or AirBnB.
Additionally, they also have a variety of yummy pastries, cookies, donuts, juices, and smoothies. If you're lucky enough to meet owner Al Smith while waiting in line, be sure to ask him about Camp 4 Coffee's origin story.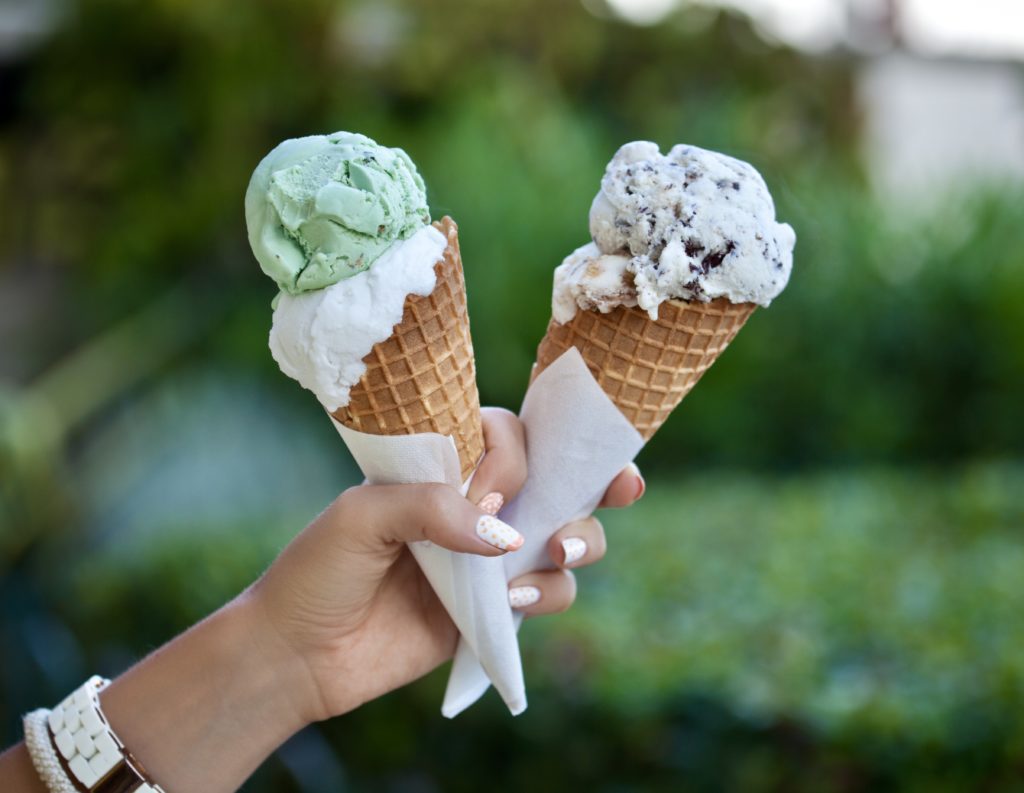 Third Bowl Homemade Ice Cream
Need something cold after a long day of hiking? Then head to Third Bowl Homemade Ice Cream. As it says in the name, they produce wholesale locally sourced, homemade ice cream.
Enjoy tasty unique flavors like Rainbow Sherbet, Banana Fudge, Honey Lavender, and Guava. They also have classic flavors such as Vanilla Bean, Milk Chocolate, and Strawberry. They have non-diary and vegan options as well.
Their new location, named "Tin Cup," serves all of their best ice cream flavors in addition to extra goodies like waffles, baked goods, and "Powzookies." If you don't know what a Powzookie is, I'll leave you with some air of mystery and just say that they are pretty special.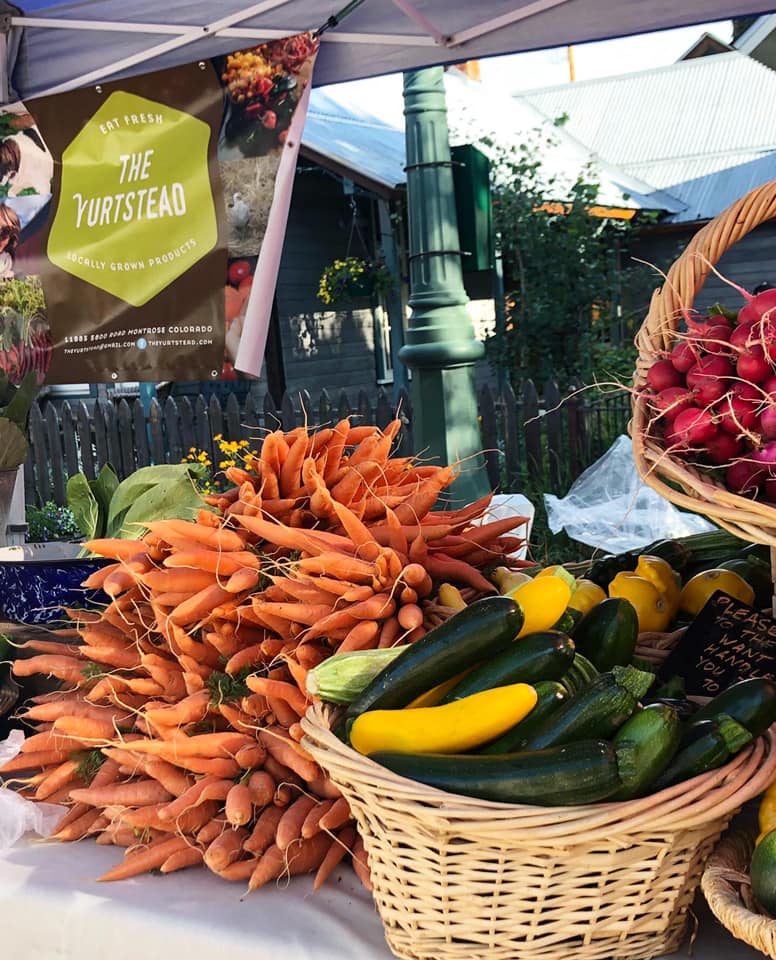 8. Farmers Market & Art Fair
If you visit Crested Butte between May and September, be sure to check out the Sunday morning farmer/art market. Located at the end of Elk Ave, the market is full of amazing fresh produce, food trucks, and artists.
Grab a sandwich from the Divvy food stand and some wine from Buckel Family Wine and have yourself a locally-sourced picnic.
Looking for a gift for a loved one or yourself? I found the geometric jewelry at Niyol's stand to be particularly beautiful.
And if you overdid it a bit on the trails the day before, you can even get a massage from Massage CB or acupuncture from YoGUY Acupuncture, right on the main strip.
8. Have A Cocktail
For such a small town, there are quite a few establishments to check out for libations apres ski or hike. I assume this is because people visiting Crested Butte tend to be fun-loving, free-spirited, and just a little bit wild.
Join in the fun at one of these great spots and enjoy the local tipple.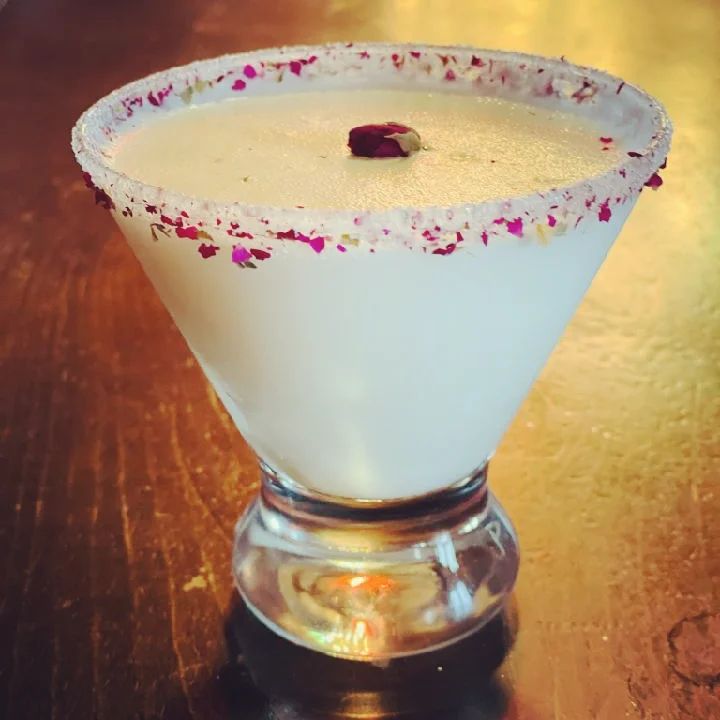 The Dogwood
At the Dogwood, you'll be treated to impeccable service, creative artisanal cocktails, intimate interior, and luminous patios.
It's a bit hard to describe exactly why The Dogwood is such a fan favorite for visitors and Crested Butte locals alike, but easy to see as soon as you step inside.
This cocktail bar has charm, charm, and more charm. The bartenders really know their stuff and sitting at the bar may just be the best way to experience this spot.
Dogwood is slightly tucked away off of Elk Avenue, on the same side alley as Butte Bagels. But this slightly removed location suits it perfectly. Grab a happy hour drink from 4-5 pm, but don't be surprised if you end up staying here all night.
Princess Wine Bar
If you prefer a nice glass of wine over a cocktail, then head to The Princess. While they do also offer a stellar cocktail menu, they're best known for their carefully curated wine menu.
Many nights of the week you will be greeted by live music as you step through the door. If you would rather drink your wine in relative quiet rather than being serenaded, then head to the lush garden patio behind the shop.
The building space also houses Western Design Company which sells western themed furniture and gifts. It's a unique, but dangerous, opportunity to shop while you sip.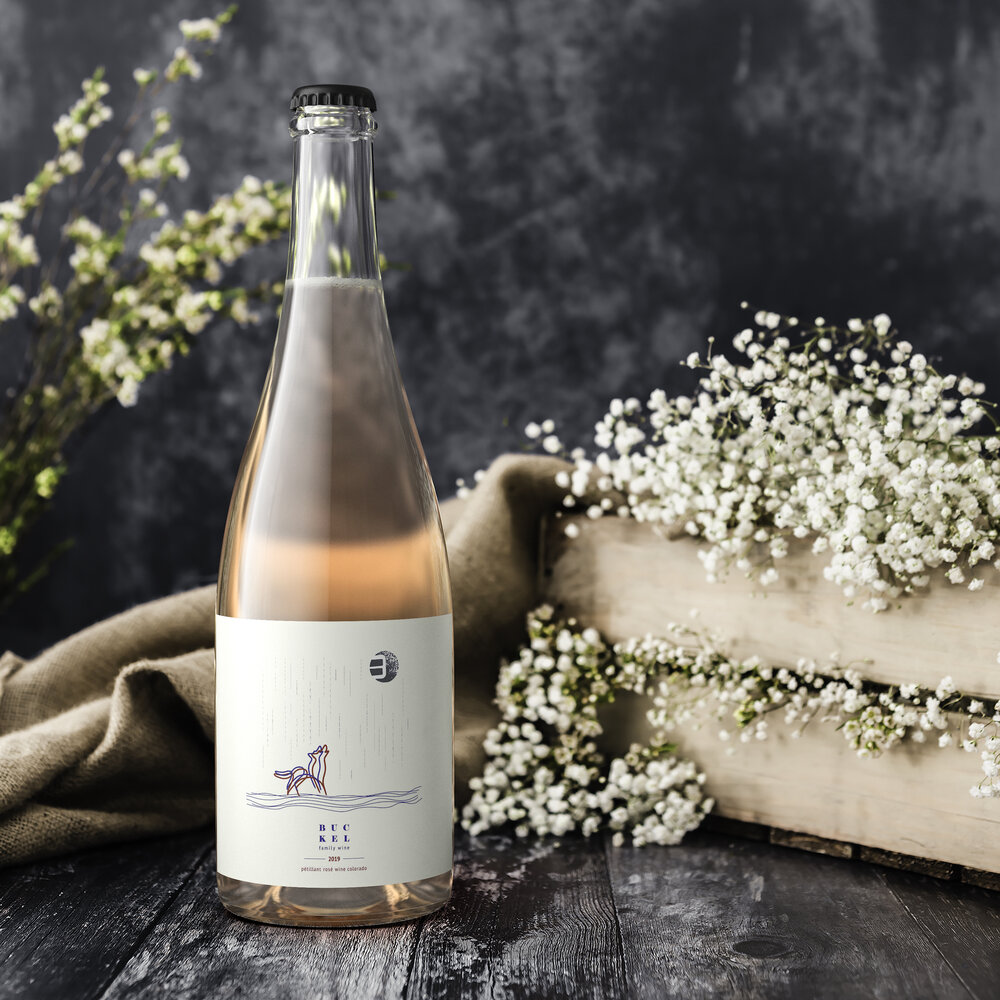 9. Visit A Vineyard
Are you an oenophile looking for the best wine in Crested Butte? After trying Buckel Family wine at the Crested Butte Farmers Market, you can dive further into their vintage by visiting the Buckel Winery itself.
Only a 30 minute drive from Crested Butte, this is the only winery in Gunnison County. They describe their wine making as "old world style with minimal intervention" that's made more special by the unique terroir of high-altitude Colorado.
The tasting room offers smaller wine flights. You can sample all of their offerings, have single glass pours, or buy bottles to take home or drink on site.
Be sure to check the website for unique events such as wine glass painting and flower bouquet workshops offered at the vineyard.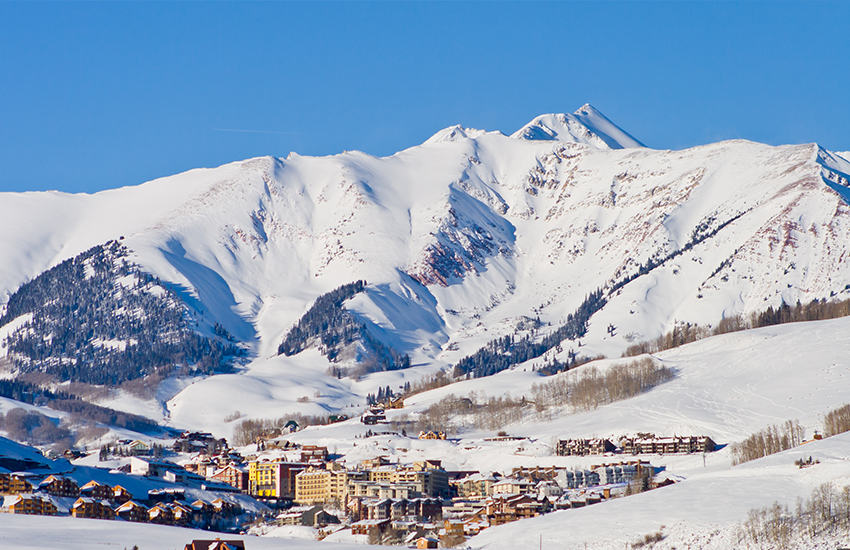 10. Go Skiing
Crested Butte is the quintessential American ski getaway and a ski bum haven. Skiing is one of the best things to do in Crested Butte, for both couples and families.
Crested Butte may lack the posh buzz of towns like Aspen and Vail. But the Crested Butte ski resort is a charmer and more affordable.
There are 121 trails. 80% are dedicated to beginning and intermediate skiers. The other 20% is legendary for its extreme terrain. It's perfect for hard core skiers and snowboarders who love steep vertical drops.
The Crested Butte Ski Resort is is located in the Colorado Rockies Elk Mountain Range, just a few miles outside the town. It's famous for its friendly staff and laid back culture.
Even if you're visiting Crested Butte in the summer, you can still take a scenic chairlift ride up the Crested Butte Mountain. Once you get off the lift, it's a 1.2 mile moderate hike to the summit of Crested Butte Mountain. Your efforts will be rewarded with amazing views.
Tips For Visiting Crested Butte
Here are some must know tips for visiting this idyllic mountain town.
1. How To Get To Crested Butte
Crested Butte isn't that easy to get to. But that's the point.
It's an endearing and secluded getaway that's not just a quickie day trip destination. Crested Butte has soul and is well worth the effort to get to and explore.
From Denver:
Crested Butte is about a 4.5 hour drive southwest from the Denver Airport. If you are traveling during the winter months, be aware that the drive includes some winding mountainous roads.
One the way, you'll be treated to amazing scenery, including at the top of Kenosha Pass which cuts through the majestic Pike National Forest before dropping down into the South Park grassland basin.
The view as you crest the pass and see the expansive plains ahead is magnificent, so don't be put off by the 4.5 hour travel time.
Gunnison-Crested Butte Airport
You can also fly into the regional Gunnison-Crested Butte Airport. It's about a 30-40 minute drive to Crested Butte. Or, you can take the Alpine Express shuttle that brings people into Crested Butte.
2. How To Get Around Crested Butte
Crested Butte has a free bus service that shuttles between the main town and the ski area every 15 minutes. Each bus is uniquely painted with mountain scenery and provides a great photo opportunity even if you don't end up catching a ride.
You can also rent a bike for your stay in Crested Butte from Big Al's Bicycle.
3. Where To Stay In Crested Butte
Crested Butte has loads of great places to stay from bed and breakfasts to luxury hotels, both in town and on the mountain.
Purple Mountain Bed and Breakfast offers cozy rooms in a 1920 Victorian-style home, along with great breakfasts. Elevation Hotel & Spa is an upscale resort with an indoor pool and hot tubs, located at the base of Mount Crested Butte.
Cristiana Guesthouse is a bed and breakfast in an alpine lodge. It's close to Elk Avenue and the free ski shuttle.
Scarp Ridge Lodge has a European ski resort meets Rocky Mountain vibe. Once past the western style facade, you'll find luxury rooms, an indoor saltwater pool, and oxygen-enriched air system.
Elk Mountain Lodge is a cozy inn (just 19 rooms) in a historic mining hotel, just 2 blocks from Elk Avenue.
4. When To Visit Crested Butte
The summer months are flooded with hikers and mountain bikers looking to take advantage of the area's expansive trail network. There are also a fair number of music and art festivals in the summer.
If you're coming for the peak explosion and sweet scent of wildflowers, plan your visit to Crested Butte between late June and July. That's when we visited.
If you want a good time, come during the annual Wildflower Festival, which takes place in mid-July. People flock to town to enjoy wildflower hikes, birding, great food, and live performances.
In the fall months in Crested Butte, you'll see stunning foliage, especially along Kebler Pass and Ohio Pass.
In the winter months, skiers and snowboarders trek to Crested Butte for the famous mountains and Crested Butte Ski Resort.
Regardless of what time of year you visit, you will be sure to encounter friendly and fun-loving folk in this precious hidden gem in Colorado.
I hope you've enjoyed my guide to the top attractions in Crested Butte. You may enjoy these other United States city guides and resources:
If you want to discover all the best things to do in Crested Butte, pin it for later.
This Crested Butte guide was written by David Rothfuss. David lives in beautiful, sunny Boulder Colorado. He's a physician assistant by trade and enjoys exploring the outdoors in his free time. He loves traveling with his girlfriend Ali and their pup Maple, and sharing his adventures along the way.