Planning a visit to Boulder Colorado? Here's my guide to the best things to do and see in the laid back town of Boulder.
Boulder is a gorgeous high altitude town at the base of the Rocky Mountains. This Boulder travel guide takes you to all top must visit attractions, landmarks, and national parks in and around beautiful Boulder.
It tells you everything to see, do, and eat in Boulder. You'll find a long list of restaurants.
Boulder has a quaint downtown centered on pedestrian friendly Pearl Street. It has university students, wide open green spaces, and perpetually blue sunshine-y skies.
Boulder is a preternaturally laid back and somewhat dreamy, a pristine town with mountains framing every corner. The town is a unique blend of rustic and modern, of culture and nature.
Boulder's residents are seriously dedicated to outdoor living, including hiking, biking, and climbing. But you don't have to be an endurance athlete to enjoy the beauty and many things to do in Boulder.
Boulder is a sophisticated place that, refreshingly, isn't a big city. It's a world class town, without the frenzy or traffic of a city.
Each year, the outdoor vibe is increasingly leavened with artistic options and a serious farm to table foodie culture. Cute coffee shops and healthy food are the norm.
Best Things To Do and See in Boulder
Here are my picks for the 20 top attractions and things you can't miss in Boulder.
1. Pearl Street
The pretty Pearl Street Mall is the central hub and heart of Boulder. It's a bustling four pedestrianized blocks running from 11th to 15th Streets. But Pearl Street itself stretches beyond in both directions.
The area has a 24/7 festival vibe. You could spend an entire day just exploring this one area of Boulder.
Pearl Street is lined with cool eateries and hipster boutiques. It's decorated with loads of flowers and whimsical sculptures. You'll also find street performers of all ilks — magicians, buskers, and contortionists.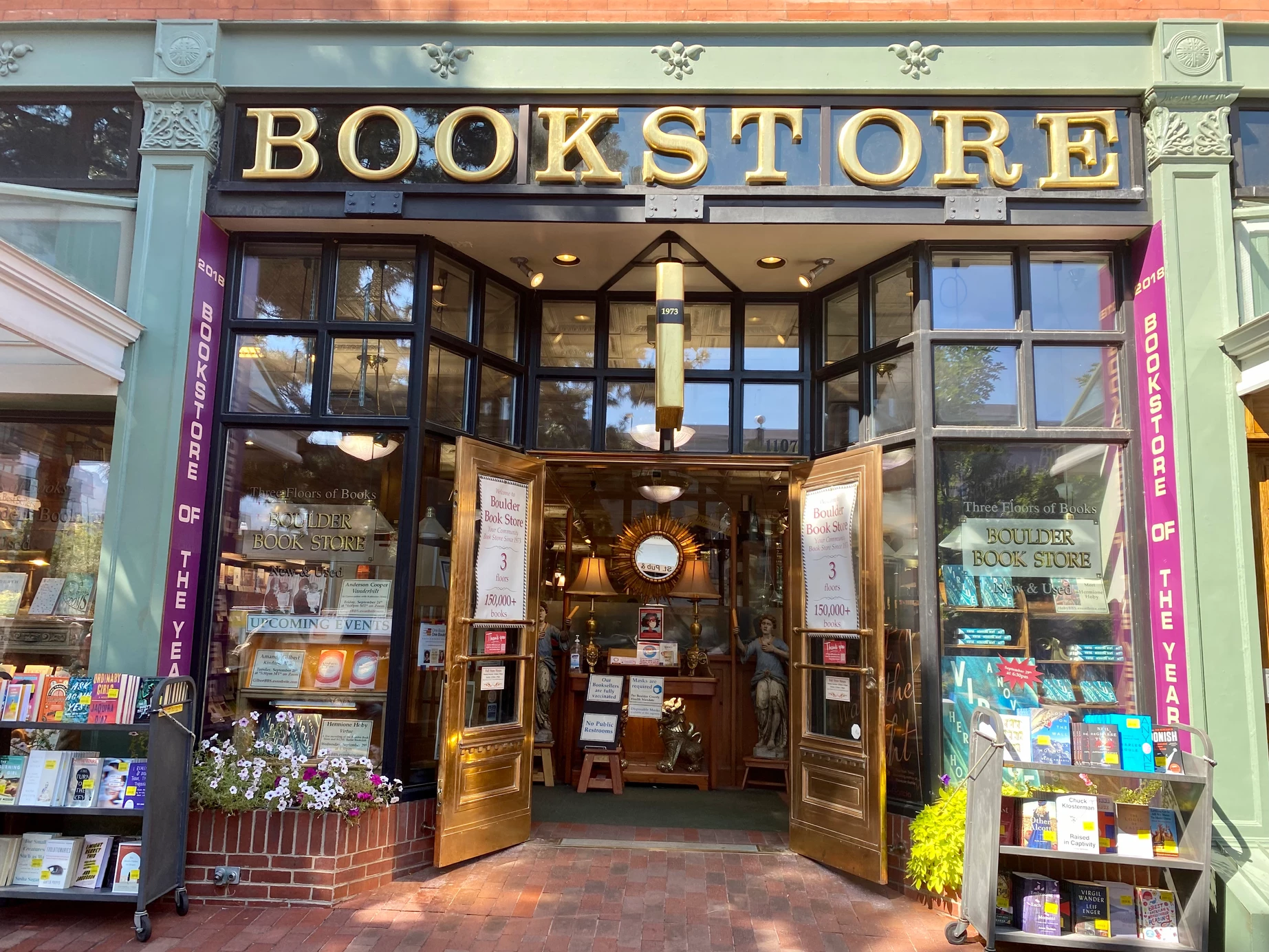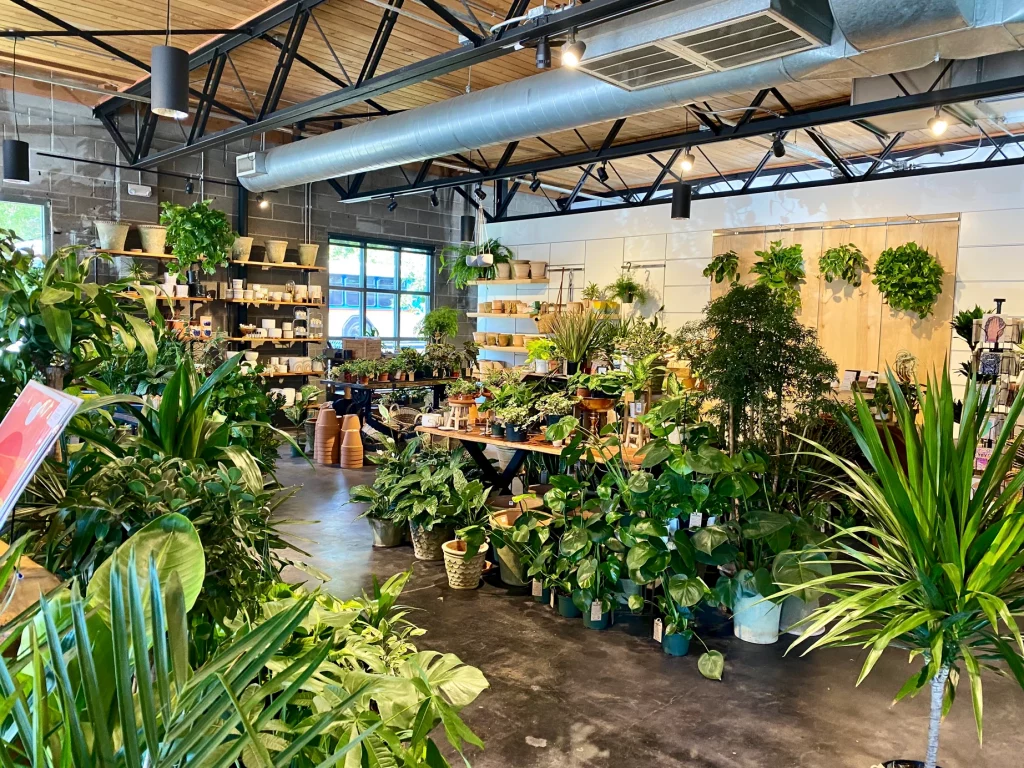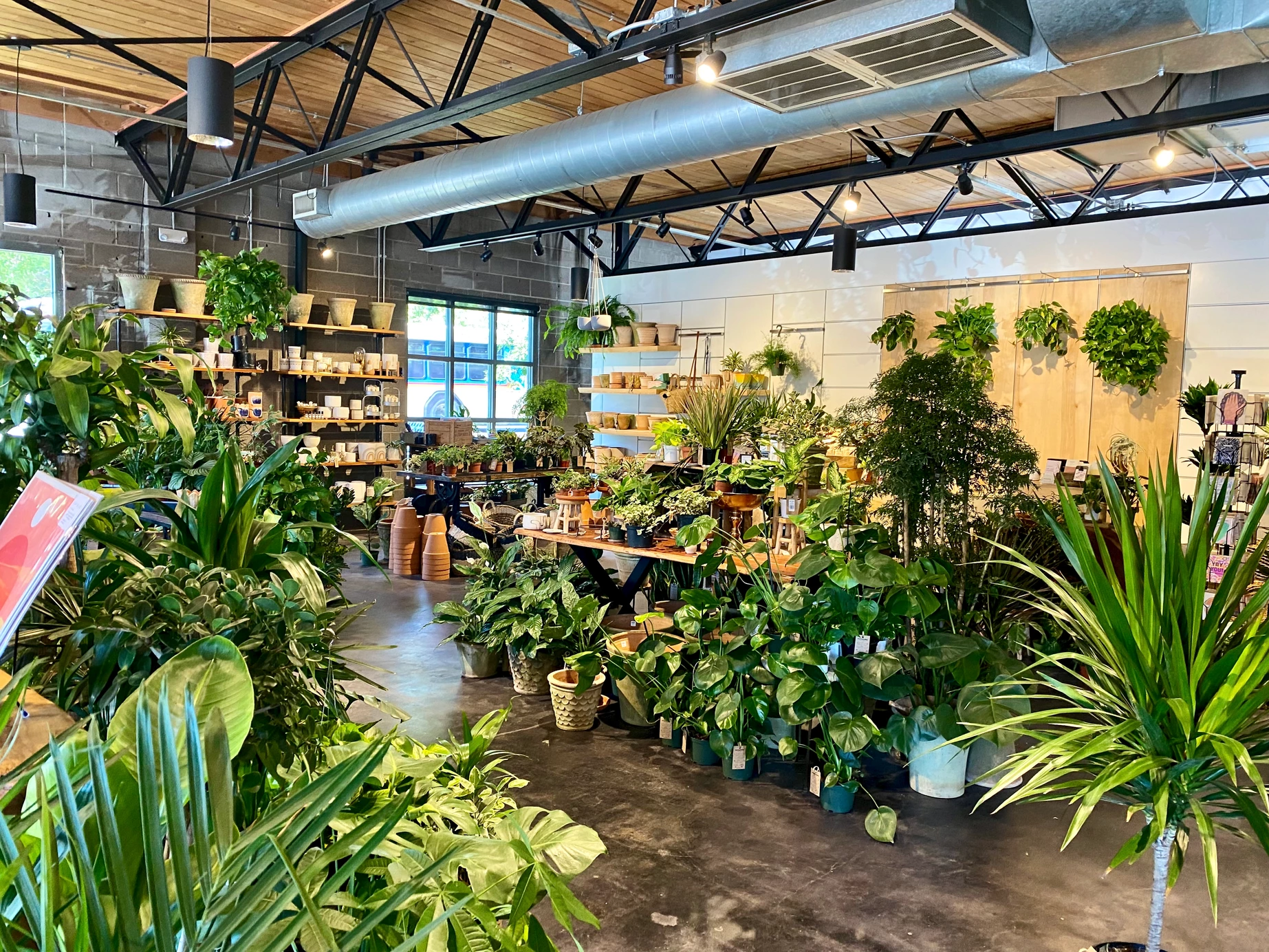 With its unique local boutiques, Pearl Street is the perfect place for a shopping spree. My favorite shops are Bliss, Peppercorn, Island Farm, Earthbound, and Angie Star jewelry.
There's also an adorable pet store called Farfel. There are also shops dedicated to hiking, climbing, fishing, and every imaginable outdoor activity..
If you love books, head to Boulder Bookstore. Over three levels, you'll find anything you could ever want. The second floor is a restored ballroom. The bags are manufactured to be added to your compost.
My favorite eateries on Pearl Street are Snooze, Frasca, Foolish Craig's, Salt, Centro Mexican Restaurant, Cured, Laughing Goat, Dish Gourmet, Pizzeria Locale, and Oak at Fourteenth. The options are seemingly endless, from casual to upscale.
2. Flatiron Mountains | Chautaqua
Boulder is synonymous with its signature burgundy colored Flatiron Mountains. In the Flatirons, majestic sandstone waves freeze mid-crest against the sky like a massive stegosaurus.
The best place to visit them is at the iconic local park, Chautauqua Park. The park is now a registered National Historic Landmark.
There are 48 miles of trails. You can find the routes on the posted signs or consult with experts at the Ranger Cottage.
Most of the trails are fairly easy and horizontal. But there are some steep trails for the serious hiker. Or you can just lounge on the lawn and picnic.
The most popular trail is the Royal Arch Trail, which starts near the ranger station. This is an arduous trail, 4 miles with an elevation gain of 1492 feet. You'll enjoy fantastic views from the summit.
From May to September, the Chautauqua Auditorium offers up a packed schedule of films, music, dance, and art exhibits. The auditorium is a barn-like structure that's renowned for its wonderful acoustics.
The Chautaqua parking lot is usually full. But there is street parking nearby.
3. National Center for Atmospheric Research
At the Flatirons, you'll also find the National Center for Atmospheric Research ("NCAR"). You get there via a 4 mile hike from the Enchanted Mesa Trail at Chautauqua to the Mesa Trail to the NCAR Trailhead.
NCAR was designed by famous architect I.M. Pei. The design was influenced by the dramatic Rocky Mountains above it.
Inside the building is an art gallery and gift shop. There are daily guided tours.
4. Boulder Creek and Boulder Creek Path
Boulder Creek is Boulder's playground. Walking along it is one of the best things to do in Boulder.
The creek cuts through the center of town, offering up a beautiful place to stroll and wander. There's a 5.5 mile urban trail stretching from Stazio Fields near 55th Street to Boulder Canyon.
Your can walk, run, cycle, or roller blade down the path. You can rent bikes at Boulder B-cycle (40 stations around town) or University Bicycles.
You can even go tubing on the creek. Pick up your tubes at Whitewater Tubing. As you wander down the creek, you can admire murals, a sculpture garden, and rock stacks.
5. Boulder Theater
This Art Deco Boulder Theater is an institution in Boulder. It was originally an opera house. Today, it hosts many events and festivals.
6. Boulder Museum of Contemporary Art
Opened in 1972, the Boulder Museum of Contemporary Art is the place to view cutting edge art. The small museum is housed in a National Historic Landmark building. There are three galleries and a theater.
The museum's mission statement is to showcase the dynamic regional arts scene. You'll find rotating exhibitions, presentations, and a large collection of both local and international art.
7. Dairy Art Center
The Dairy Art Center is Boulder's hub for live theater, music, comedy, and dance. It's a small theater and unique venue. It's not just performances. You'll also find art galleries. exhibitions, lectures, and classes. You can register for a guided tour of the facility as well.
8. Boulder Farmer's Market
The Boulder County Farmer's Market is a joy. It's located on 13th Street between Arapahoe and Canyon Boulevard. It's high on every local's list of the best things to do in Boulder.
The Wednesday market runs from 4:00 to 8:00 pm from April through September. The Saturday market is much larger and can be visited between 8:00 am to 2:00 pm from April to November.
At the markets you get a good range of seasonal fresh produce — vegetables, fruit, meats, herbs, marinades, sauces, exotic spices, etc.
There are plenty of opportunities for tasting before buying. There are also food trucks, if you want to grab lunch or dinner.
9. University of Colorado at Boulder
Founded in 1876, the University of Colorado at Boulder is a startlingly pretty school. The verdant campus is filled with stone and brick buildings, some built in a Ricardian Romanesque style. There are green spaces everywhere. It's almost like a separate town.
The university is home to museums, the Fiske Planetarium, and Sommer's Bausch Observatory. You can stargaze at the latter through telescopes on Friday nights.
The Fiske Planetarium features a variety of exhibits, presentations, and shows about the sky, the stars, and the universe.
It boasts one one of the highest resolution theaters in North America. You can enjoy spectacular visuals and a star machine that lights up the night sky.
The university also boasts one of the top natural history museums in America. The museum houses an extensive collection, with over four million artifacts and specimens.
The university also hosts an annual Shakespeare Festival, running from late June through mid August. It's put on by a professional theater company in conjunction with the university.
10. Dushanbe Tearoom
This is something you don't see every day. The opulent Boulder Dushanbe Tearoom is a Persian shrine, tucked along Boulder Creek and just a couple blocks from Pearl Street. It was a gift from its Tajikistan sister city of Dushanbe.
The teahouse is beautifully decorated with a carved and painted Persian ceiling, intricate wood paneling, and colorful ceramics and mosaics.
It's gorgeous inside, the product of 40 Tajikistan artisans toiling away for 3 years. There's also a fountain of seven hammered copper sculptures based on a 12th century poem.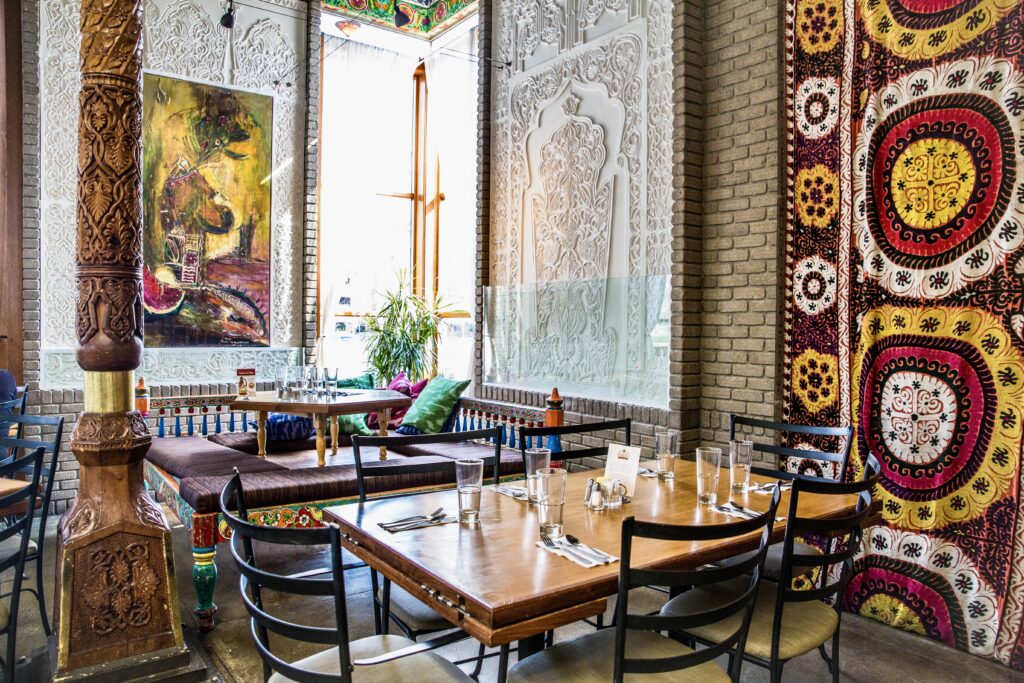 Outside, there's a rose garden. You can eat or drink under ivy covered pergolas.
Dushanbe is a bit touristy, but still well worth a visit. You can feast on Tajik or Asian meals. A Dushanbe highlight is the English High Tea. It comes complete with homemade cakes, scones, and sandwiches, paired with the unusual Dushanbe teas.
11. 29th Street Mall
Need to do some shopping? The 29th Street Mall is an open air shopping center. You'll find over 75 stores, including big chains like Sephora, Anthropologie, Lululemon, Nordstrom, etc.
12. Mount Sanitas
Mount Sanitas offers up great views over Boulder, and is just 5 minutes from downtown. It's a popular thing to do in Boulder, so go early to get parking.
It's a rather desert-like experience, with stunning rock formations and beautiful wildflowers
The lower loop trail gives you an easy hour loop. The main Mount Sanitas Trail is fairly steep and considered moderate to difficult. There's a significant elevation increase.
At the pinnacle, you'll have a bird's eye view of Boulder. It will take approximately 2 hours to hike the main trail.
13. Flagstaff Mountain
The top of Flagstaff Mountain just west of Boulder is a must do in Boulder. It easily provides the best views in town. This mountaintop perch features sweeping panoramic views of Boulder.
From downtown, head west on Baseline Road and drive past Chautauqua Park. Put Lost Gultch in your GPS. It's the highest lookout accessed by a winding road.
For photo ops, keep an eye out for the numerous pull offs and lookout points. If you want to dine with views from the mountain, check out Flagstaff House.
14. Cool off at Boulder Reservoir
Open water or amateur swimmers can head to the Boulder Reservoir. The "Res" offers everything you need for a sunny day on the lake — sunbathing, fishing, boating, hiking, and picnicking.
Plus, despite its slightly more remote location outside town, you're close to several local breweries along the Diagonal Highway.
15. Black Cat Farm Dinners
This was the was one of my favorite culinary things to do in Boulder. Black Cat Farm is a success story of the pandemic. The restaurant is located on a farm in Longwood, about 15 miles outside Boulder.
Black Cat Farm is the most rustic-romantic place you can imagine. There's an antique feel to it. There's a main barn, with rooms chicly decorated with wooden tables, translucent drapes, sheepskin throws, and candles.
Outside are greenhouse cabanas for private dining. They're enclosed with glass and stocked with vintages wood stoves for heat in winter. You can walk around the farm and see chickens, ducks, and dogs wandering around.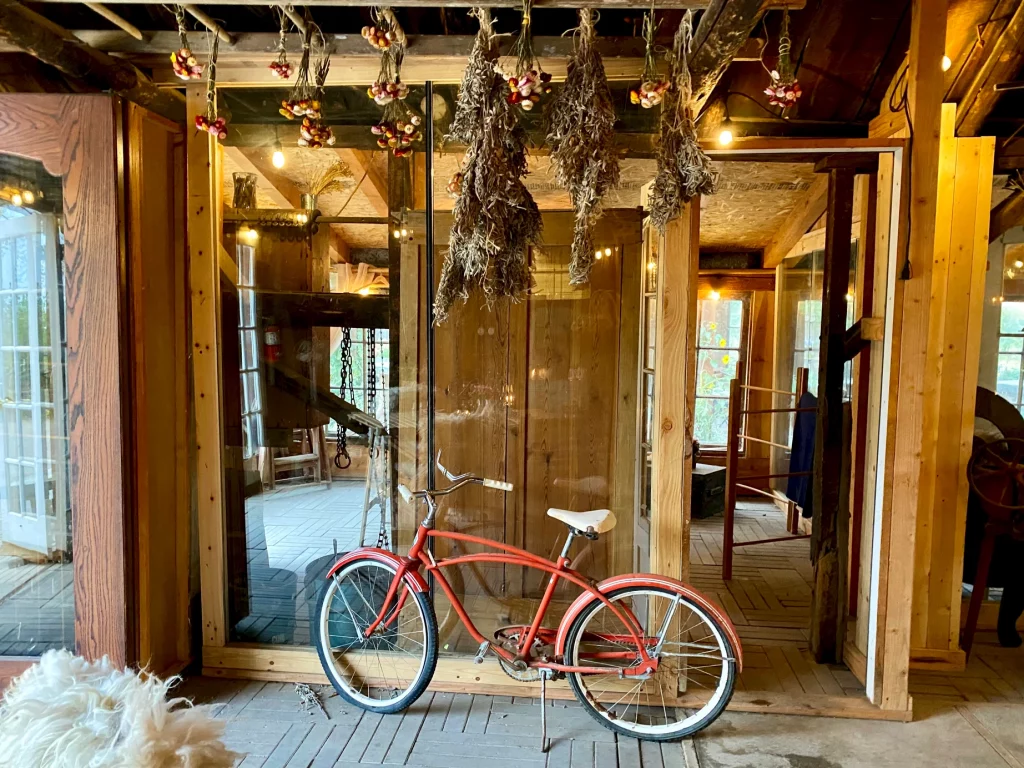 The food is exquisite, prepared by chef-farmer Eric Shokan. It's a fixed "blind" menu, comprised of what is harvested at the farm. The menu is planned the night before. You won't know what you'll be dining on until you arrive at 6:00 pm.
If you're a cheese monger, before you meal, stop in at the Cheese Importers in Longwood. This is the premiere cheese shop in the Boulder area. You'll find delicious cheeses, salamis, pasta, and other sweet treats.
Here's my review of my dinner at Black Cat Farms.
16. Longhope Donkey Shelter
Looking for something unusual to do near Boulder? Check out the Longhope Donkey Shelter. Opened in 1999, it's a shelter for the burro buddies. You can take a two hour education tour and pet and feed donkeys to your heart's content.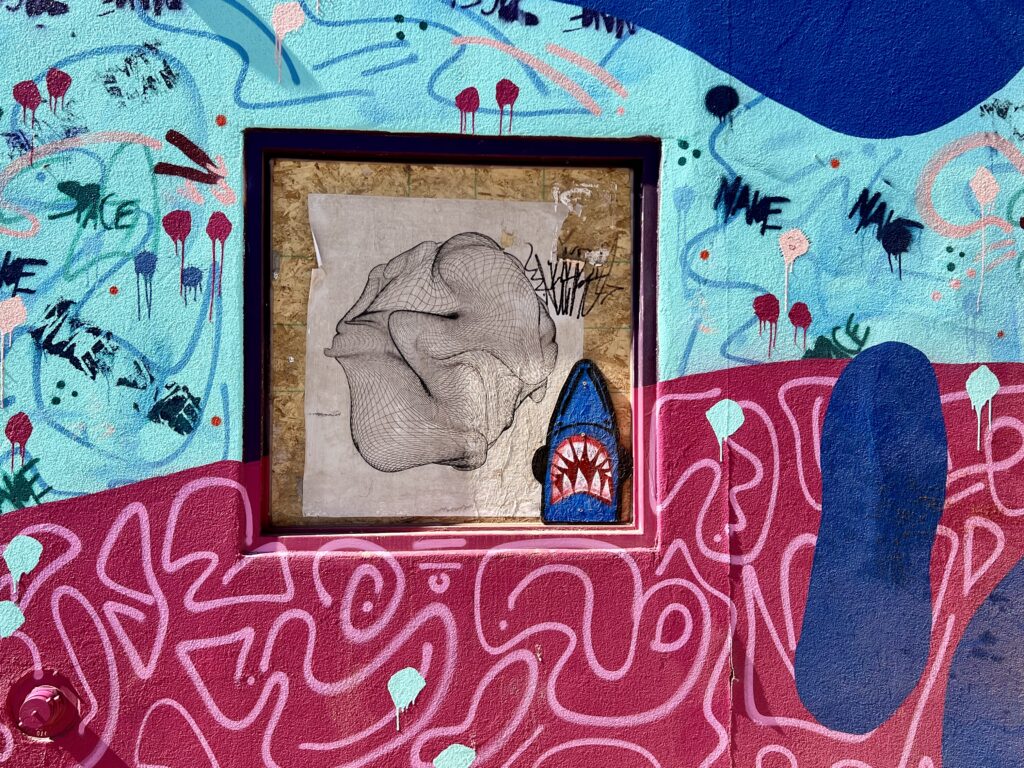 17. Street Art Tour
Boulder is just filled with street art and murals. Thanks to the town programs, there are over 135 murals around town, making a tour one of the best things to do in Boulder.
You can check them out on a bike tour with JD's Joyrides or on a Street Wise walking tour.
As you walk around Boulder, keep your eye out for the work of guerrilla street artist SMiLE. You'll find elaborately stenciled cats, historical figures, and other portraits.
18. Rocky Mountain National Park
No post about the best things to do in Boulder would be complete without a plug for the Rocky Mountain National Park.
Less than an hour from Boulder, the park offers some of the best hiking in the area. It's one of the best things to do near Boulder, an easy day trip.
You can spot wildlife, enjoy stunning overlooks and waterfalls, and hike to your heart's content. Wear sturdy shoes, bring layers of clothing (and possibly wind gear), and water.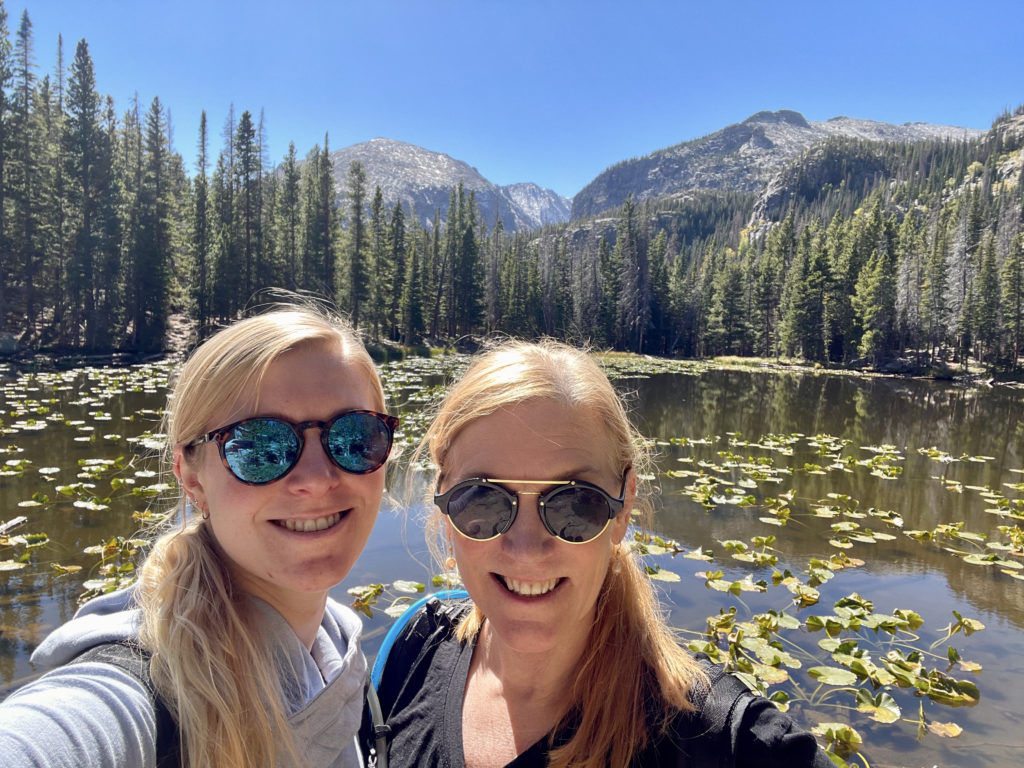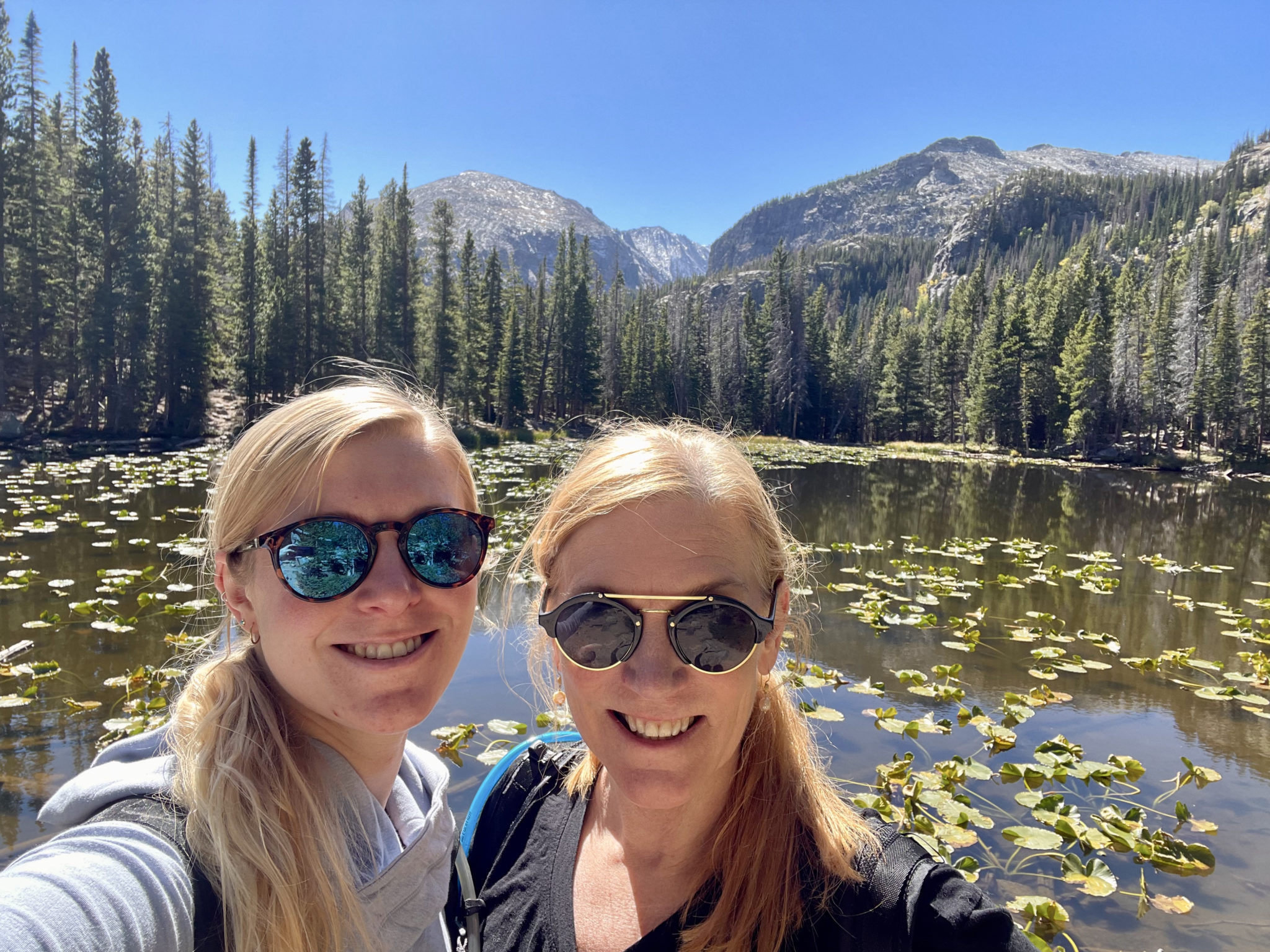 When I visited, I took the popular Bear Lake Nature Trail. That loop is lined with lakes fringed with blue-green spires of fir, spruce, and pine.
The classic 3.6 mile loop takes you past Bear Lake, Nymph Lake, Dream Lake, and Emerald Lake. Nymph Lake is especially fetching, with lily pads decorating its emerald hues.
You have to arrive early to park or take a shuttle bus to the trail. There may be signs saying that the Bear Lake parking lot is closed, when it actually may not be.
Want to take a guided tour to the park and get shown around by a pro? Click here to book a guided adventure tour or a guided tour that includes the park and the cute town of Estes Park.
Across from Bear Lake is a fine view of Longs Peak, the highest summit in the park at 14,259 feet. The mountain is considered a difficult non-technical ascent, which you reach via the popular Keyhole Route.
The Sky Pond hike and Glacier Gorge hike also come highly recommended. If you love to hike for waterfalls, Ouzel Falls is a moderately difficult 5.4 mile round trip.
You have to be organized to visit Rocky Mountain National Park. Timed entry tickets go on sale the 1st day of the month. 75% are sold then. 25% are reserved for the night before, when you can log on at 5:00 pm to grab a spot.
19. Estes Park
If you're visiting Rocky Mountain for more than one day, the neighboring town of Estes Park is a perfect place to stay overnight or gab a meal. You can stay in the renowned Stanley Hotel, a place that inspired Stephen King's novel, The Shining.
The main drag in Estes Park couldn't be cuter. It's lined with artisan shops, ice cream shops, and old fashioned candy stores.
If you need a quick bite to eat, head to the Egg of Estes (avocado toast and more) or Scratch (gourmet sandwiches).
20. Nederland
Nederland is a picturesque mountain town 20 miles west of Boulder in the foothills of the Rocky Mountains. Nederland is funky. It will give you taste of what Boulder was like in its early bohemian days.
Nederland is famous for its Frozen Dead Guy Days winter fest. "Ned" offers up great nature walks along the creek, organic eats at the Mountain People's Co-Op, and the one-of-a-kind hand carved Carousel of Happiness.
There are plenty of outdoor recreation opportunities in and around Nederland. Eldora Ski Resort is there, the closest alpine skiing resort to Boulder. And there are plenty of hiking trails near Lake Braniard.
21. Eldorado Canyon State Park
Just 9 miles southwest of Boulder is the town of Eldorado Springs. Eldorado Canyon State Park is at the end of the road into the town.
The park is a magnet for rock climbers. But there are also plenty of hiking trails for us ordinary folk.
For an easy outing, take Streamside Trail or Fowler Trail. For something more challenging, take Rattlesnake Gultch or Eldorado Canyon Trail. The latter is the park's most challenging route. But you're rewarded with excellent views.
Tips For Visiting Boulder
Here are some must know tips for checking out the best things to do in Boulder.
1. Where To Eat and Drink in Boulder
Boulder is definitely a foodie town. I just loved the farm to table food scene.
Here are some great restaurant options in Boulder. You can also check out my guide to the 23 best restaurants in Boulder.
Breakfast, brunch, or lunch
Lucile's Creole Cafe (cajun and creole cuisine)
Snooze (omelettes, pancakes, and waffles)
Foolish Craig's (crepes)
Cured (cheese and charcuterie boards at a farm store)
Rincon Argentino (Argentinian cuisine)
Sforno Trattoria (Italian)
Dushanbe Teahouse (covered above)
Leaf (vegetarian)
Coffee Shops
Laughing Goat (3 locations)
Rapha
Alpine Modern Cafe
Trident Booksellers & Cafe
Happy Hour:
Centro Mexican Kitchen (cool drinks and special happy hour menu)
Avery Brewing (craft beers and growlers to go)
Avanti (food court with delicious options and 4th floor rooftop bar)
St. Julien Hotel & Spa (luxury hotel with great views)
Rio Grande Mexican Restaurant (margaritas and roof deck views)
Bitter Bar (Manhattan themed bar with trendy cocktails)
Dinner:
Corrida (Spanish cuisine and tapas)
Blackbelly (farm to table food, specializing in meats and charcuterie)
Black Cat Farm (farm to table fine dining in a rustic chic setting)
Bramble & Hare (sister restaurant of Black Cat Farm, with craft cocktails)
Frasca (upscale Italian food, James Beard award winner)
Oak at Fourteenth (seasonal American farm to table menu & wood burning stove)
Il Pastaio (pasta factory and authentic Italian specialties)
Basta (casual Italian)
Flagstaff House (romantic fine dining atop Mount Flagstaff)
Pizzeria Locale (fancy Italian pizzas and Italian wine list)
Stella Cucina (Italian)
Dessert:
Get your sweet tooth on at Piece, Love & Chocolate. Behind its flowery storefront, you'll find 50 types of truffles. There are also plenty of fudge, ice cream, and other dessert places throughout Boulder.
2. Where To Stay in Boulder
So where should you stay in Boulder while you're sampling all its delicious restaurants?
I usually stay at the Hilton Garden Inn. But they're plenty of good hotels in Boulder all clustered together, including the Hilton Embassy Suites, Hyatt Place, or the Marriott.
For a quirky place, check out the Bradley Boulder Inn. For a splurge, book at the St. Julien Hotel & Spa.
3. How To Get Around Boulder
Boulder is an incredibly walkable town. Your feet can take your anywhere you want to go.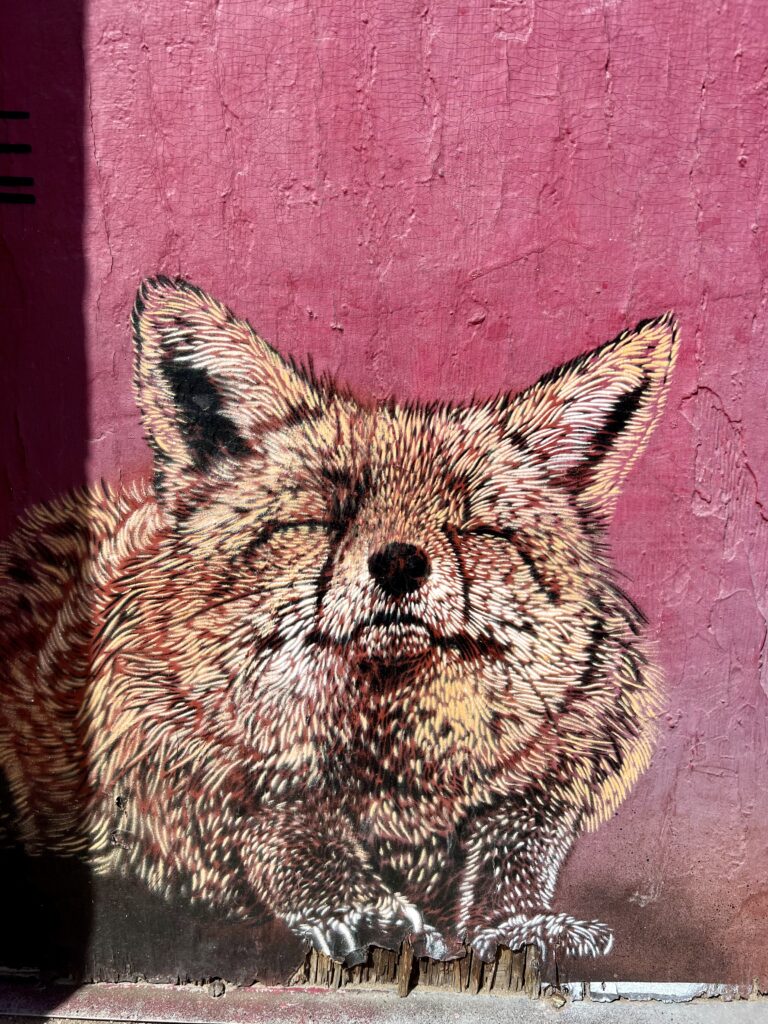 Boulder is also biker friendly. There are miles of routes and 40 bike share stations. You can pick up at rental bike at University Bicycles, at the intersection of Ninth and Pearl.
You can also take an electric bike tour or a bike tour of wall murals.
I hope you've enjoyed my guide to the best things to do and see in Boulder Colorado. You may enjoy these other United States city guides and resources:
If you'd like to experience all the best things to do and seeing Boulder, pin it for later.