My wish is to stay always like this, living quietly in a corner of nature. — Claude Monet
Here's my guide to visiting Paris' wonderful Musee de l'Orangerie. The Orangerie Museum is one of the best small museums in Paris.
It's a must visit attraction for art lovers. This is where you come to cast your eyes on the ravishing water lily paintings of Impressionist artist Claude Monet.
The Orangerie is a quick 10 minute walk from its more popular sister museum the Musée d'Orsay. And it's completely worth the detour.
The museum is a secret hidden gem in Paris. You can admire fantastic art without the crowds of Orsay or the Louvre.
READ: 25 Artworks at the Musee d'Orsay
On the way to the Orangerie Museum, you'll saunter past statues of Auguste Rodin's The Kiss and Henry Moore's Reclining Nude.
Inside the jewel-like museum, You'll find sun drenched skylights. You may feel like you've stepped into an Impressionist painting.
Even better, you can feast your eyes on Claude Monet's career defining work — his ravishing water lilies.
The museum also houses the fabulous 20th century collection assembled by Paul Guillaume. The Guillaume collection includes works from Paul Cezanne to Chaime Soutine.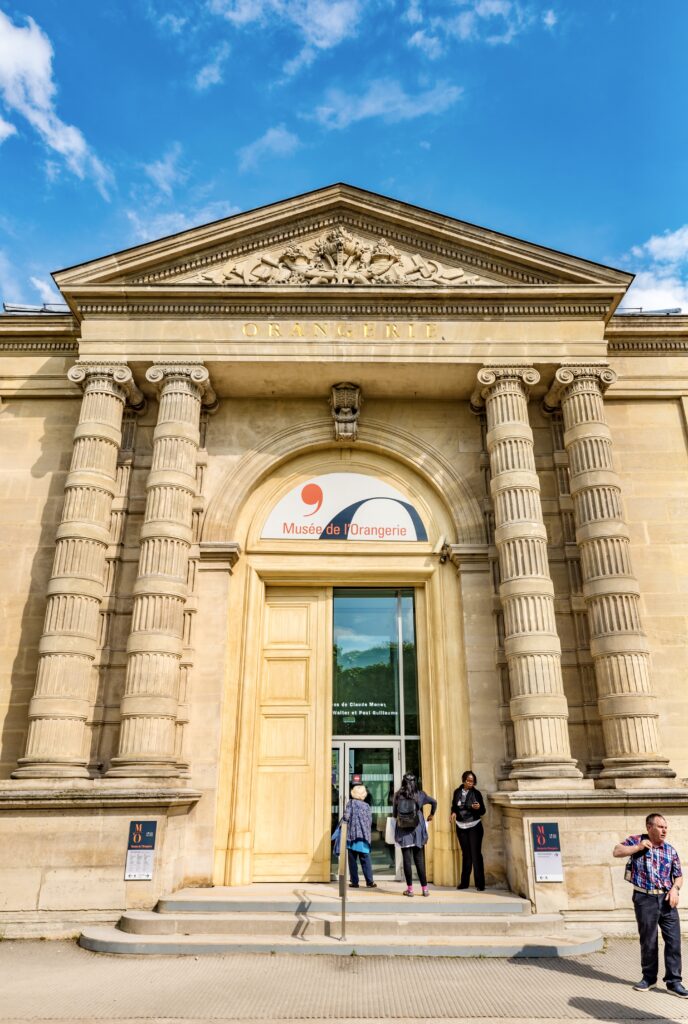 READ: The Monet Guide to Paris
Tickets & Tours
In high season, you will want to book ahead. Here are some of your ticket and tour options:
History Of The Orangerie
Custom Built Museum
The Orangerie's main claim to fame is its famed collection of Monet's water lilies. More water lilies can be found at the equally stunning Musée Marmottan Monet in Paris' 16th arrondissement.
In 1918, Monet offered 8 massive water lily paintings to the French government. In exchange, the government agreed to construct a custom built monument to showcase them to great effect.
In 1927, the water lilies were set in massive curved panels and installed in two adjoining oval shaped rooms in Paris' new museum, The Orangerie.
The rooms opened in 1927. Some art historians call the Orangerie the world's first "art installation" because the space was designed specifically for Monet's paintings.
Monet: Gardener & Painter Extraordinaire
Monet is the poster boy for Impressionism. Unlike prior artists, Monet and the Impressionists aimed to capture the ephemeral, sensory effect of a scene.
In essence, the impression objects made on the eye in a fleeting instant.
They used loose brushwork, a lighter palette, and tried to capture the fleeting effects of light. The Impressionists often painted outside in "plein air." They often left Paris for the beautiful towns of Normandy, which had the light and landscapes they wanted to paint.
READ: The Impressionism Trail in Normandy France
In 1883, Monet left behind the urban life and Paris for good and moved to rural Giverny. There, Monet created an ethereal and exquisitely staged garden in the French-Norman countryside.
Film maker Sacha Guitry said of Monet:
"His garden was the most beautiful in the world. He decided on the colors months in advance. He brought together all his gardeners and told them, this year I want my entire garden to be mauve …"
At the center of Monet's garden laboratory is a man-made pond, framed by flowers and adorned with a Japanese bridge. This pond quickly became one of Monet's favorite subjects, with its whimsical water lily covering.
Monet created over 250 paintings of water lilies. They were the singular focus of the last decades of his career.
In Giverny, Monet gardened and painted his gardens. He once joked that he was "good for nothing except painting and gardening." Gardening was his single luxury.
READ: Complete Guide To Monet's Gardens in Giverny
Guide To The Orangerie: What To See
Here are the must see paintings and masterpieces at the Musee de L'Orangerie.
1. The Water Lilies: Monet's Mad Enchantment
Working at his home in Giverny, Monet built a special studio with skylights and wheeled easels to accommodate the large format canvases. He worked on them obsessively. They were a prolonged source of inspiration.
"These landscapes of water and reflection have become an obsession for me," Monet wrote in 1909. Water lilies for Monet became what sunflowers were for Van Gogh.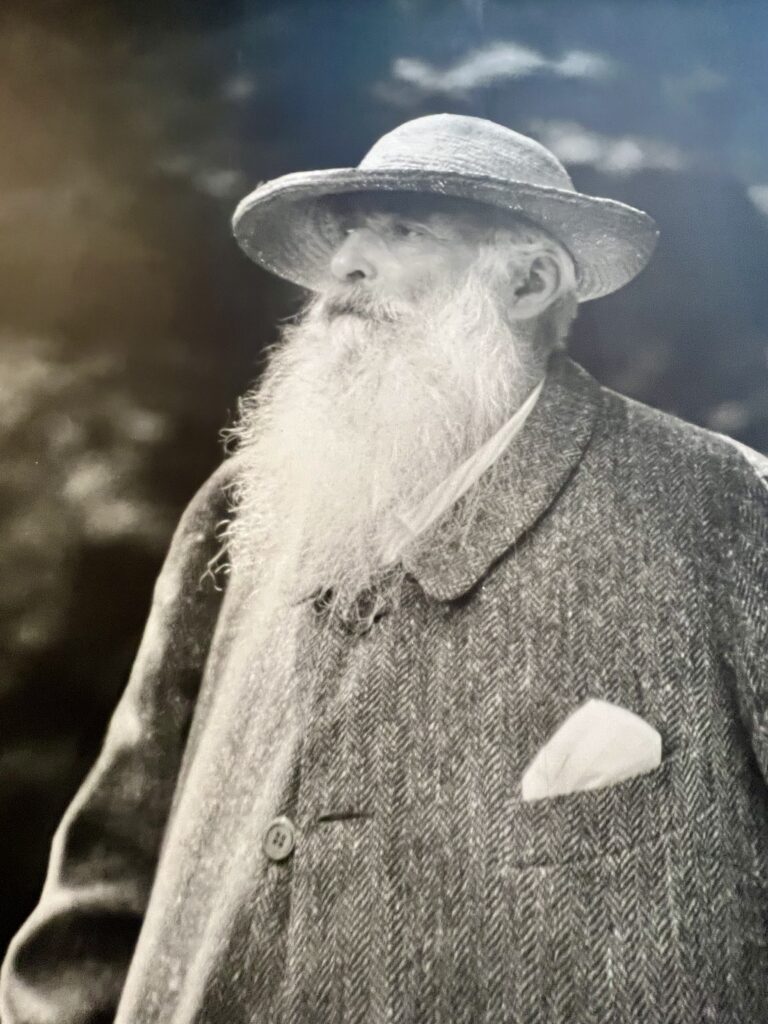 An aging Monet completed the 8 panels, now known as the "Nymphéas." Sadly he didn't live to see them installed in 1927. He died of lung cancer at age 86 in December 1926.
The Musee de l'Orangerie's water lily installation has 22 paintings divided into 8 panels in two rooms. It's conceived so that the four panels in one gallery represent sunrise and the four in the other evoke dusk. The cycle skillfully recreated the beginning and end of darkness.
Dating from 1920-26, the 8 paintings are, from Room 1 to 2:
Room 1, wall 1: Sunset
Room 1, wall 2: Clouds
Room 1, wall 3: Green Reflections
Room 1, wall 4: Morning
Room 2, wall 1: Reflections of Trees
Room 2 wall 2: Morning with Willows
Room 2, wall 3: Clear Morning with Willows
Room 2, wall 4: The Two Willows
The rooms are a panorama of light and water. You'll feel immersed in Monet's garden at Giverney. Monet's fierce oversize brushstrokes show the lily pond surfaces, reflections, depth, and movement, all at once. It's like a distillation of a summer idyll in an enchanted place.
There is a sense of audacity and physicality not present in Monet's earlier paintings. You might feel like you are seeing then anew for the first time.
Above all, there's vibrant color. Just as Monet's touch becomes more vigorous and physical during his last decades, his color heats up too.
The saccharine pastels are largely gone. Instead, there are superheated green-golds, sultry oranges, flame reds, cobalt blues, and mossy greens.
The paintings come close to abstraction with their "all over painting" style. There's no beginning or end, no horizon or vanishing point. The viewer's eye is trapped on the surface marveling at the pictorial enchantment. To me, the water lilies are Monet's greatest works.
For years following Monet's death, the Orangerie and his water lily paintings were largely ignored. Impressionism was considered passé. And the water lilies were treated shabbily, once concealed to exhibit a cache of Flemish tapestries.
Then, in the 1950s, with the rise of Abstract Expressionism, interest in the water lilies rose. They were a logical jumping off point for abstraction.
Monet became a reference point for Jackson Pollack, Joan Mitchell, Mark Rothko, and others. The Museum of Modern Art purchased a water lily, and museum goers liked it. Monet's post-war reputation continued to soar. Now, he is classified as immortal icon, a precursor of modern art.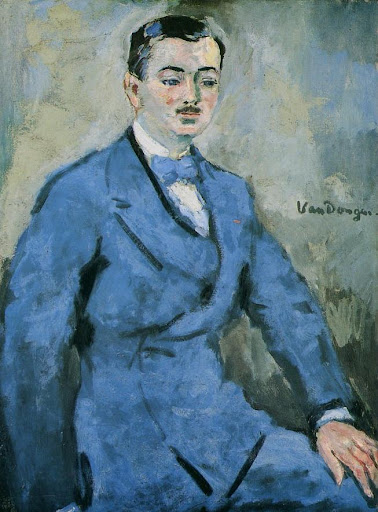 2. The Jean Walter and Paul Guillaume Collection
Once you're done admiring Monet's works, head downstairs to inspect another fabulous collection of paintings.
In 2000-06, under the guidance of the architect Olivier Brochet, the Orangerie was renovated and expanded. The second floor was demolished and natural light was restored in the Water Lilies rooms.
Rooms were also dug out on the basement level in the north of the building to install the Jean Walter and Paul Guillaume collection.
Paul Guillaume was a shrewd art dealer and a first generation modern art collector. He created his collection, consisting of Impressionist and Post-Impressionist works, during the 1920s. He primarily purchased avant garde art from the first two decades of the 20th century.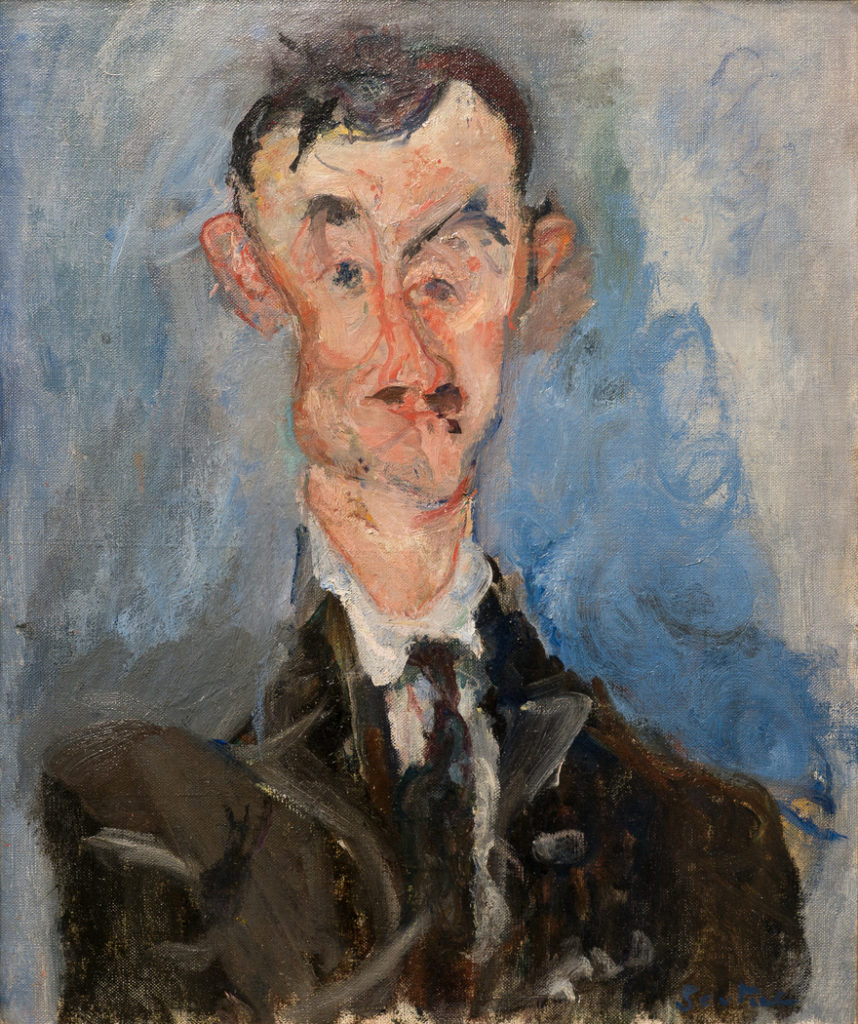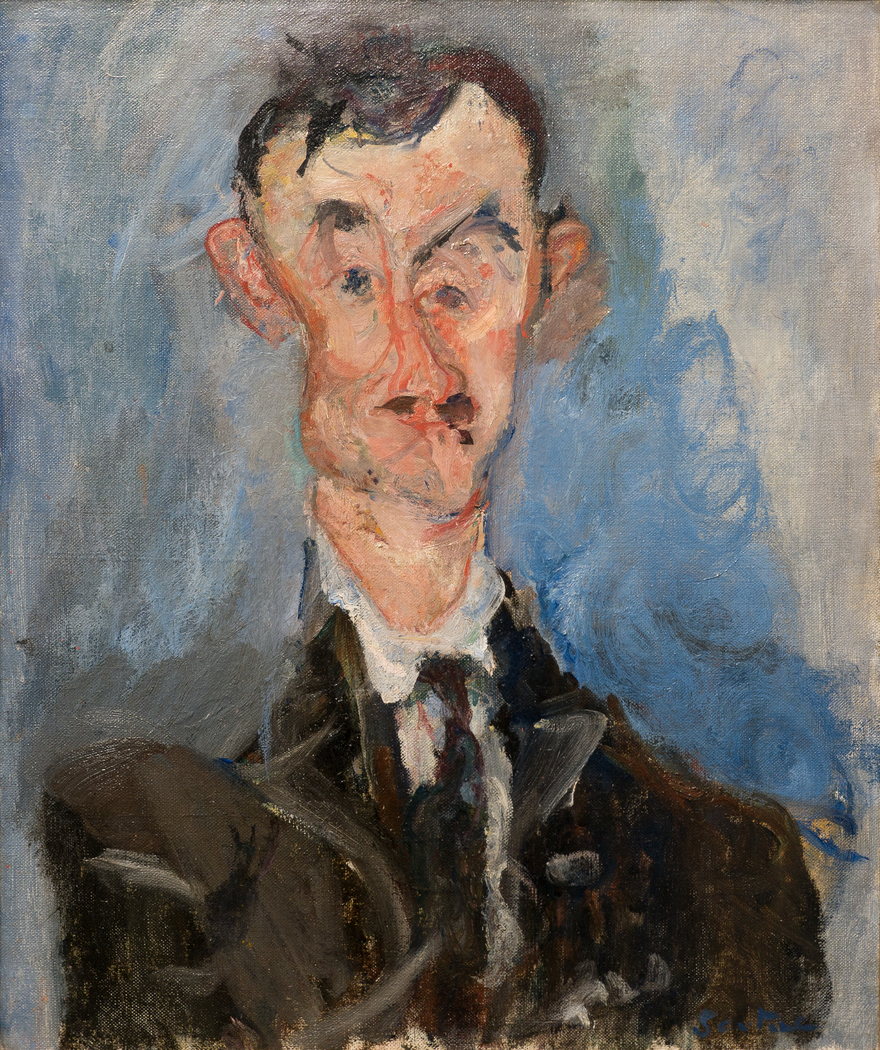 Guillaume had an attraction to ill-fated artists from Montmartre and Montparnasse — like Amedeo Modigliani, Maurice Utrillo, and Chaim Soutine.
His first acquisitions were Auguste Renoir and Paul Cezanne paintings. He collected the Fauves — Henri Matisse, Andrew Derain, and Maurice de Vlaminck. And some Pablo Picasso.
READ: Guide To Paris' Picasso Museum
After Guillaume died, his wife Domenica remarried Jean Walter, whose name is also attached to the collection. Together, they took over its management, dispersed some pieces, and added others.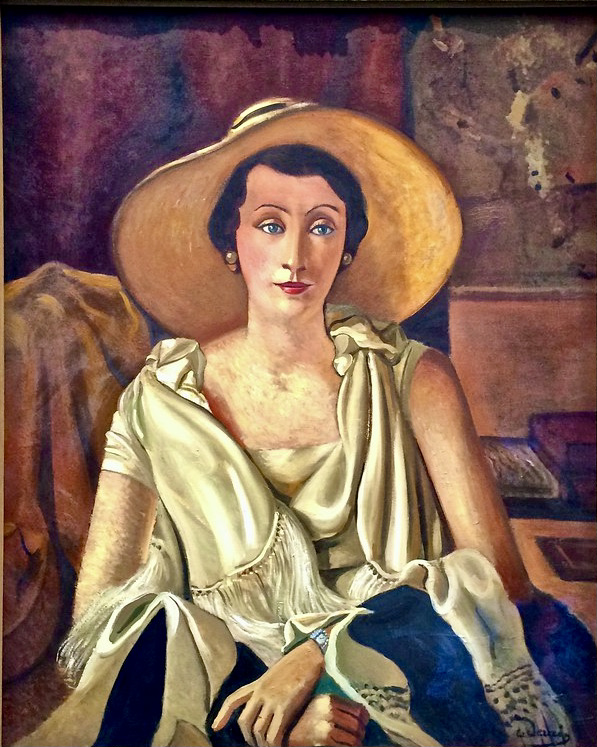 Unfortunately, she was less bold than Paul. Domenica sold off 200 pieces, including some Modigliani portraits, the de Chirico's paintings, some splendid Matisses, and Picasso's Cubist works. Ouch.
In the 1960s, Domenica negotiated with the French government to purchase the collection. It was agreed that the 146 works would be installed in a series of salons at the Orangerie.
The collection opened in 1966 and was the toast of the town, with Monet somewhat out of favor. Then, it was eclipsed by a resurgence of interest in Monet after Abstract Expressionism gained traction.
The new galleries suit the collection. In them, natural light floods a wide corridor. Oils by Renoir and Cézanne are given pride of place.
Other rooms are devoted to more modern masters like Picasso and Matisse. Like me, Domenica Guillaume didn't appear to like Picasso's Cubist works. She kept and bought paintings before and after this period.
The museum's collection of works by Chaime Soutine is arguably the best in Paris, rivaling the Barnes' Foundation in Philadelphia.
An Expressionist, Soutine's paintings are imbued with a certain madness, the faces of his subjects a barrage of poetical distortions.
If you're looking for a lovely spot away from the crowds in Paris, the Orangerie is an ideal choice. There, you can have an intimate tête-à-tête with artistic geniuses Monet, Cézanne, Renoir, Modigliani, and others.
With water lilies dancing in your head, you can then wander over to the Tuileries Gardens for more flowers and more enchantment.
Practical Guide & Tips For The Musée de L'Orangerie:
Address: Place de la Concorde 75001 Paris
Hours: Open daily from 9:00 am to 6:00 pm, last admission 5:15 pm, closed Tuesday
Entry fees: Full rate: € 12.50, reduced rate € 10. Click here for information and to purchase an online ticket or reserve a time slot.
Free admission for:
All visitors under 18 years old
EU nationals: Visitors from 18-25 years old
All visitors on the first Sunday of each month (with a pre-booked time slot)
I hope you've enjoyed my guide to the Orangerie Museum. You may enjoy these other Paris travel and museum guides:
If you'd to visit the Musee de l'Orangerie, pin it for later.