Stonehenge is one of the Europe's most important Neolithic landmarks. It may be the world's most famous stone circle. It's older than the Egyptian pyramids and still largely a mystery.
Stonehenge was built almost 5,000 years ago. The site and its surroundings have been been a designated UNESCO World Heritage Site since 1986.
In this guide, I give you an overview of Stonehenge and its importance. I also tell you what to expect on a visit to the looming stone slabs and give you tips for visiting.
While world famous, Stonehenge sometimes draws mixed reviews from visitors. And, as I explain below, I was rather underwhelmed by the attraction.
Not by the authenticity of the place. I found the presentation lacking.
Sometimes an ancient ruin is genuinely atmospheric, like the Colosseum or the Parthenon. And sometimes a ruin requires a lot of imagination to not seem like a pile of rocks.
Being historic doesn't necessarily make a site thrilling to visit. I'm thinking, for example, of sites like Hadrian's Wall.
In any event, I give you tips for visiting Stonehenge and you can decide for yourself whether the iconic monument is worth visiting.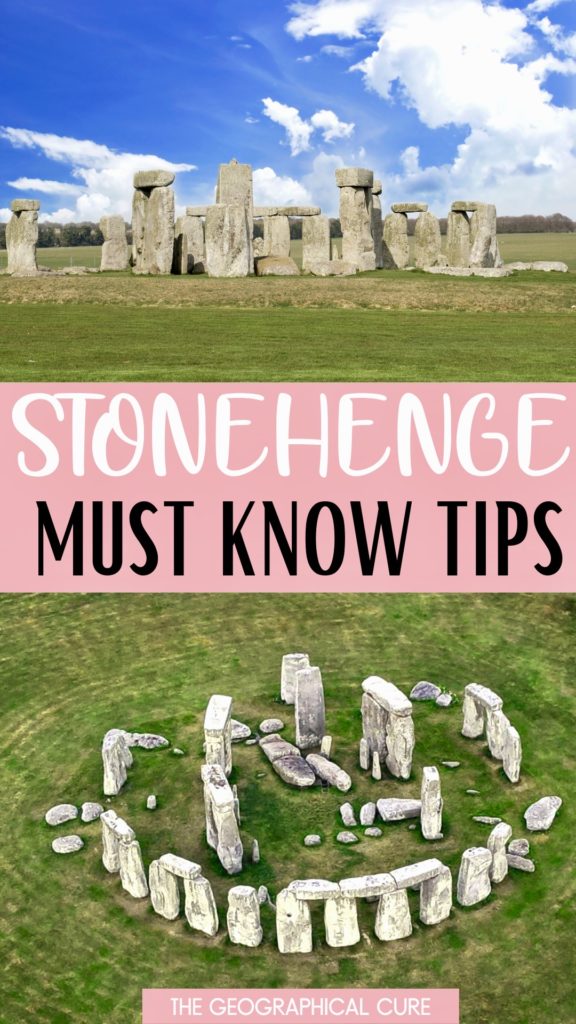 What Is Stonehenge And Why Is It important?
Stonehenge is a prehistoric monument on the Salisbury plain.
In 5,000 B.C., it was just a circular ditch or henge. Around 2500 B.C., large stones were brought to the site and assembled.
At almost 5,000 years old, Stonehenge is one of the oldest things on the planet. Construction continued for almost 1,000 years until the Bronze Age.
Building of Stonehenge
The large stones are called saracens. They came from a nearby quarry. Some of them are 30 feet tall and weigh over 35 tons.
The smaller stones are called bluestones. They're made from a variety of volcanic rock and came from 200 miles away in Wales.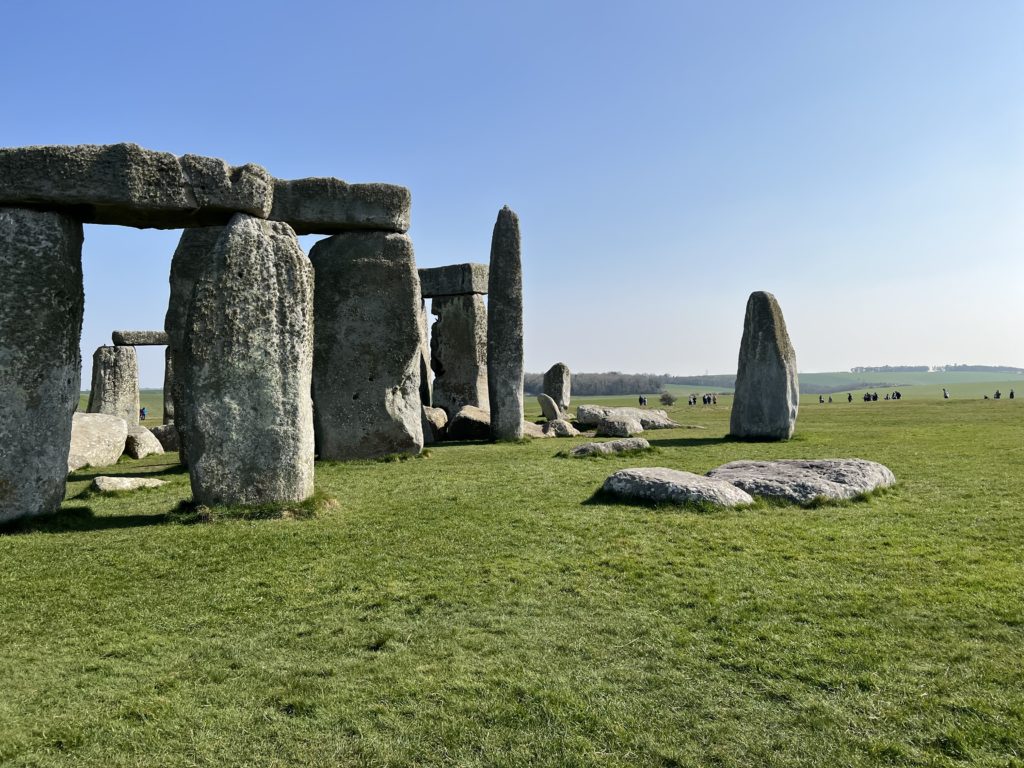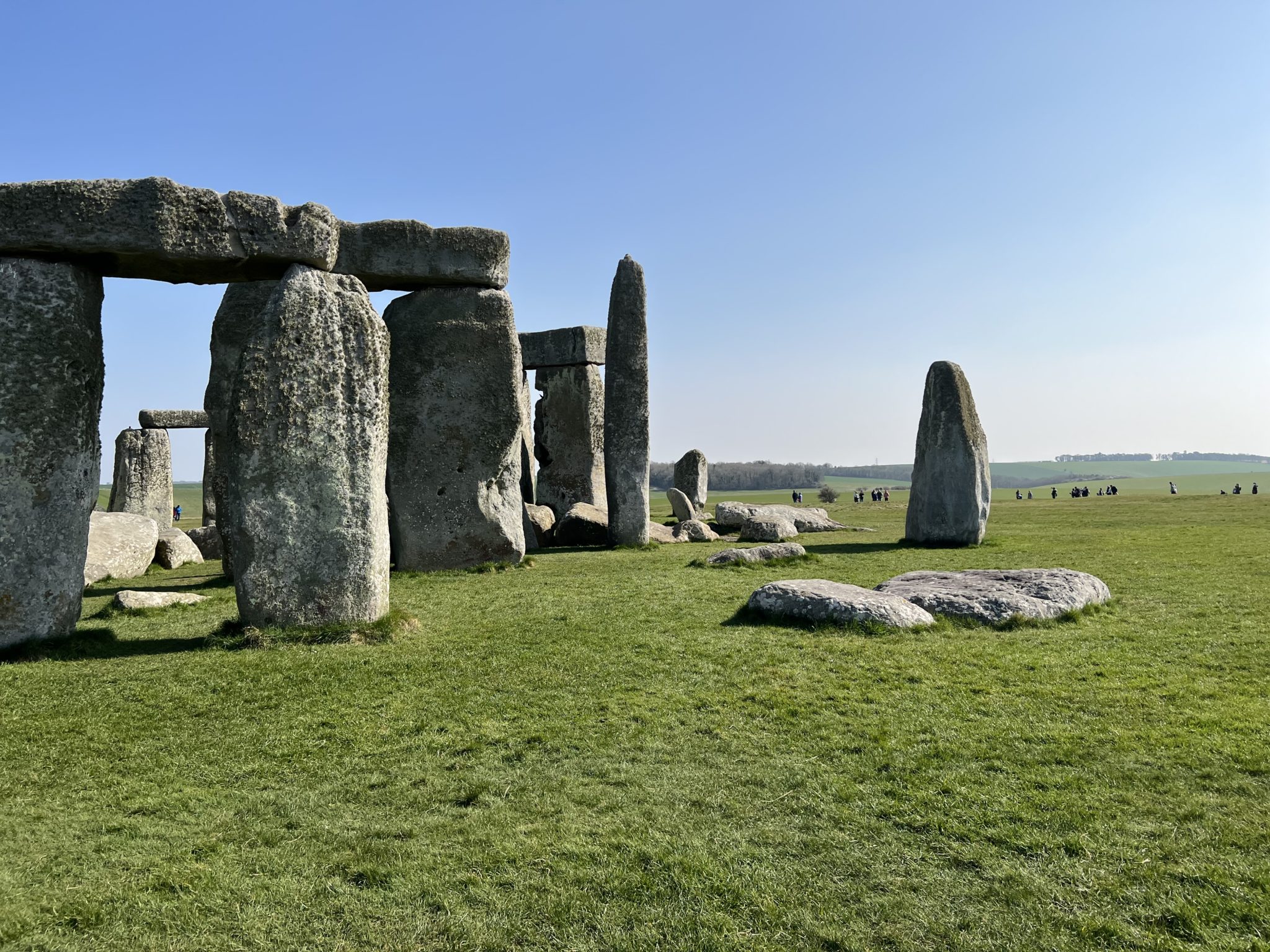 The Neolithic inhabitants hammered and shaped the stones into sharply-defined smooth rectangular blocks.
They were placed in a concentric setting, with two circular and two horseshoe shapes. The outer circle of saracens may once have had 30 upright stones capped with horizontal lintels.
There is a Heel Stone that stands in isolation, surrounded by a small circular ditch. This stone was intended to mark the place on the horizon where the summer solstice sunrise appears.
There are small flat station stones. They mark the corners of a perfect rectangle with its central point in the exact center of the monument.
The stones were presumably dragged to the site with human muscle and wooden sleds. They were then levered into place with ropes and pulleys.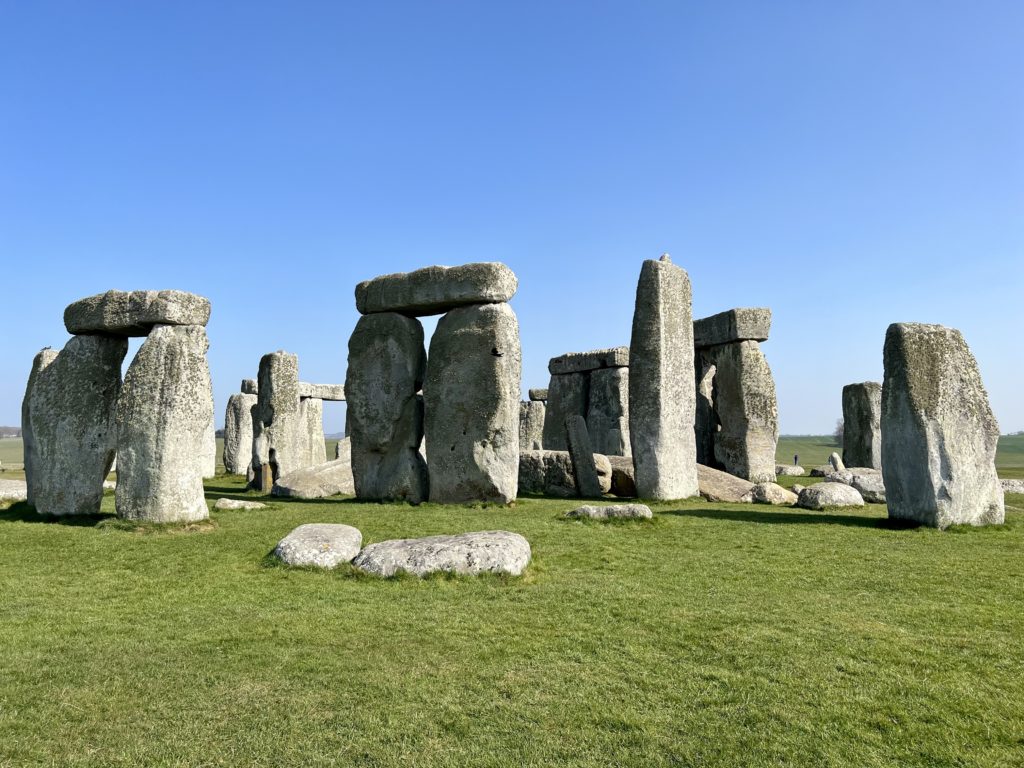 Purpose of Stonehenge: Why Was It Built?
The mystery is less in how Stonehenge was built but why it was built. The alignment of the stones likely marked the passage of the sun and the changing seasons.
Experts have advanced many theories. Though Stonehenge will likely never fully divulge its secrets.
Was the monument used as a burial site, a sacred place of worship, a place for special ceremonies, an astronomical observatory, or a giant sun dial?
Or was Stonehenge a multi-purpose site, with its purpose evolving over the millennia that it has stood?
Expert seems to at least increasingly agree that Stonehenge was used for special ceremonies like burials. Human remains have been found in the stone circle itself and in ditches and hills around the periphery.
Stonehenge is also part of an ancient landscape.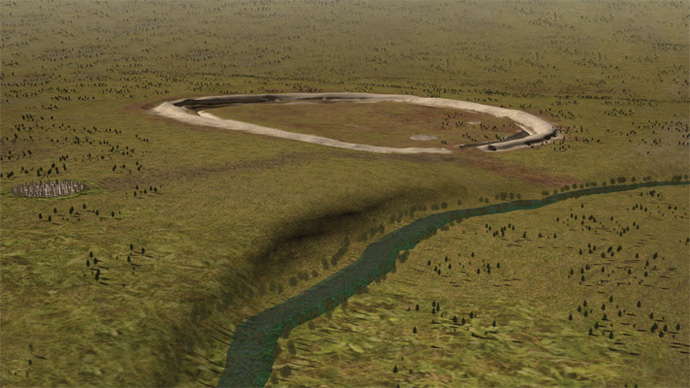 In 2020, using non-invasive radar technology, archaeologists discovered another circle of trenches called the Durrington Walls henge. The site never any standing stones like Stonehenege, but there are 100 stones buried underground.
The newly-discovered henge is 2 miles northeast of Stonehenge. The discoveries at this neolithic settlement suggest that people lived at Durrington and that Stonehenge was for the dead.
From archaeological finds and bones, historians know that people from all over the country, and even from other countries, came to visit Stonehenge as a pilgrimage destination. There is evidence of feasting and barbecues.
On site, there are reconstructions of prehistoric huts in which people lived at Durrington Walls henge.
Stonehenge wasn't built all at the same time. It was built and rearranged over 1,000 years. But, around 1,500 B.C., construction abruptly stopped. Stonehenge entered its long sleep as a city of the dead.
Excavations Of Stonehenge
The first known excavation at Stonehenge was undertaken in the 1620s by the Duke of Buckingham, instigated by King James I.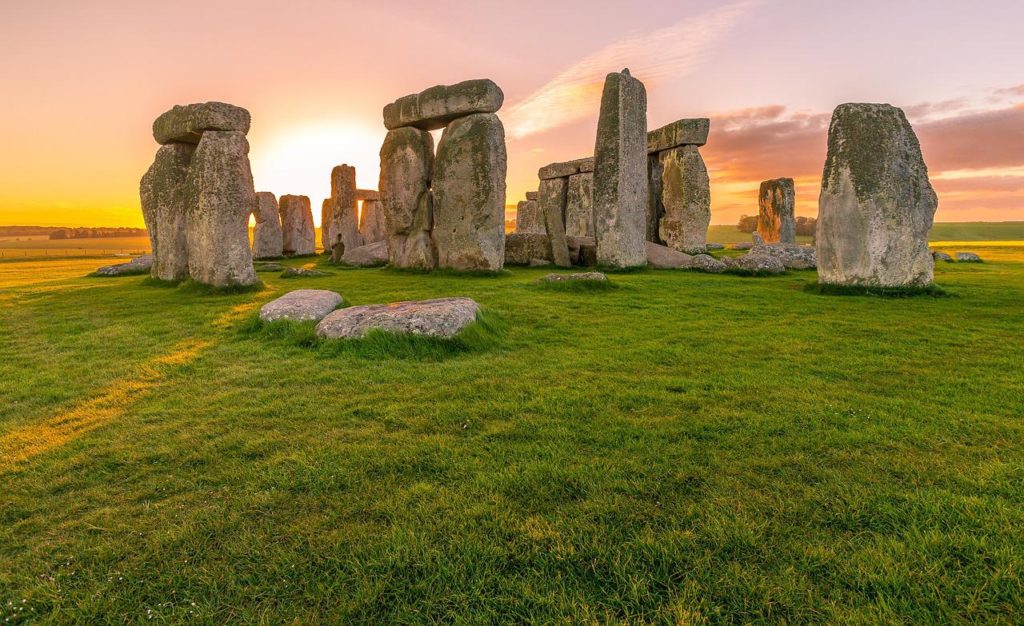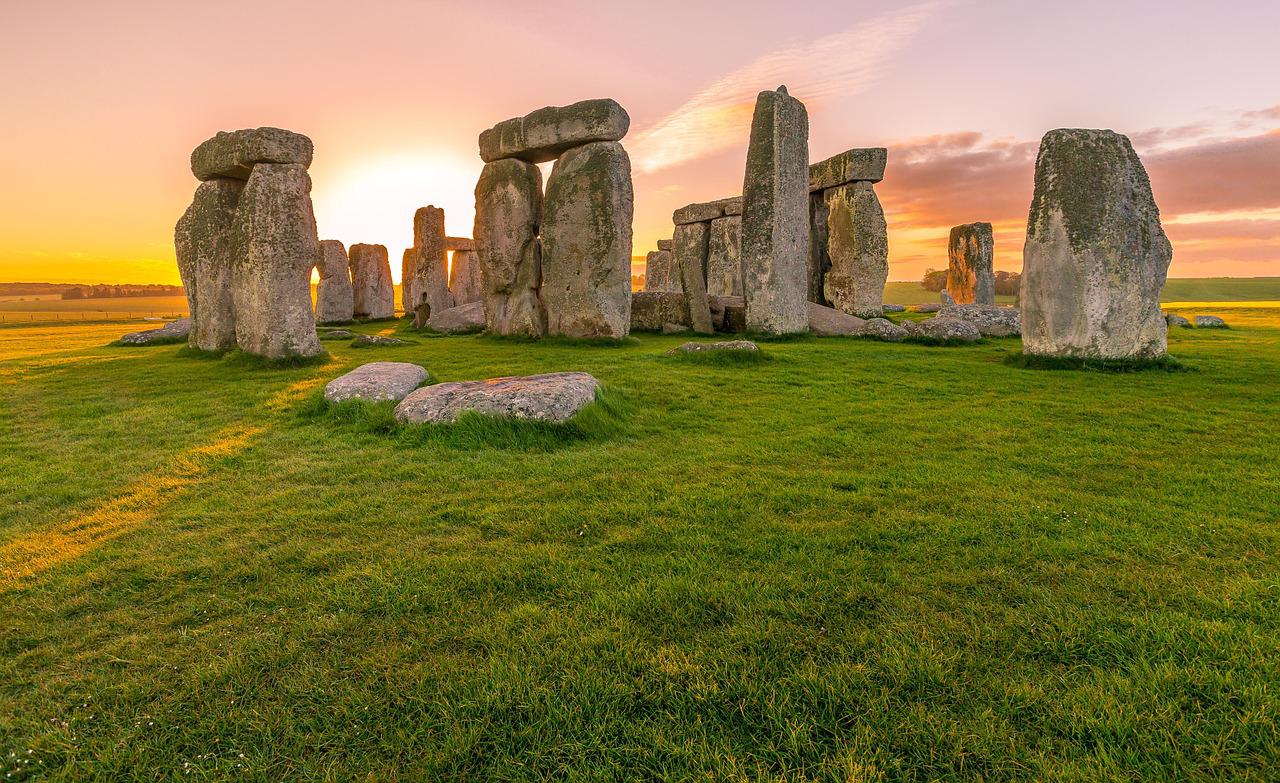 The king subsequently commissioned the architect Inigo Jones to conduct a survey of the monument. Jones erroneously argued that Stonehenge was built by the Romans.
In the late 17th century, the antiquarian John Aubrey surveyed Stonehenge.
He was the first to record the ring of chalk pits later named after him, the "Aubrey Holes." The holes or pits were initially used to support stones or posts. Later, they appear to have been used to bury cremated remains.
Aubrey concluded that the monument wasn't built by Romans but by native inhabitants.
In the 18th century, William Stukeley surveyed the monument. He opined, incorrectly again, that Stonehenge was built by a Celtic priesthood called the Druid as a temple to its idols.
In late 19th century, Sir William Flinders Petrie once again surveyed Stonehenge in detail. He devised the numbering system for the stones that's still in use today.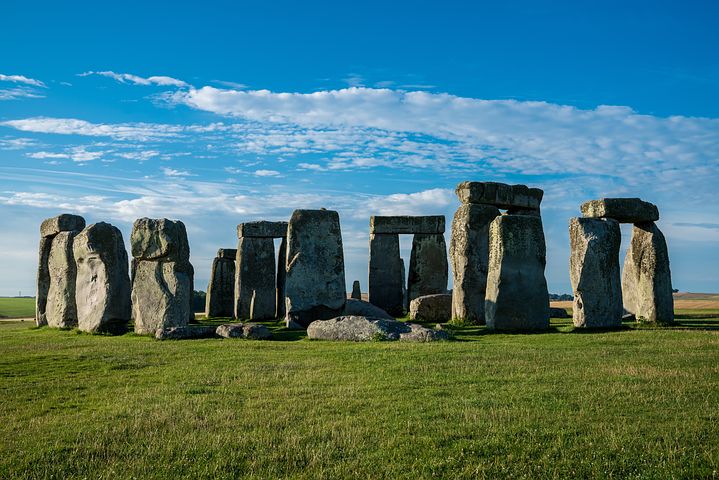 In the 20th century, there was a program designed to stabilize and re-erect some of the stones.
In the 21st century, excavations continued with more artifacts being found. A laser survey of Stonehenge revealed Bronze Age carvings on the stones.
Stonehenge has been damaged over the years. In fact, people used to be given chisels when they visited. People climbed on and vandalized the stones.
In 1977, the stones were roped off to prevent bad behavior. Thanks to them, we can't have nice things like close up viewing …
In the 1960-70s, Stonehenge was thought to be imbued with magical and mystical powers. It became a hot spot for hippies, open air festivals, and New Age counterculture.
For many years, Stonehenge was privately owned. In 2018, barrister Cecil Chubb and his wife Mary gifted Stonehenge to the British nation.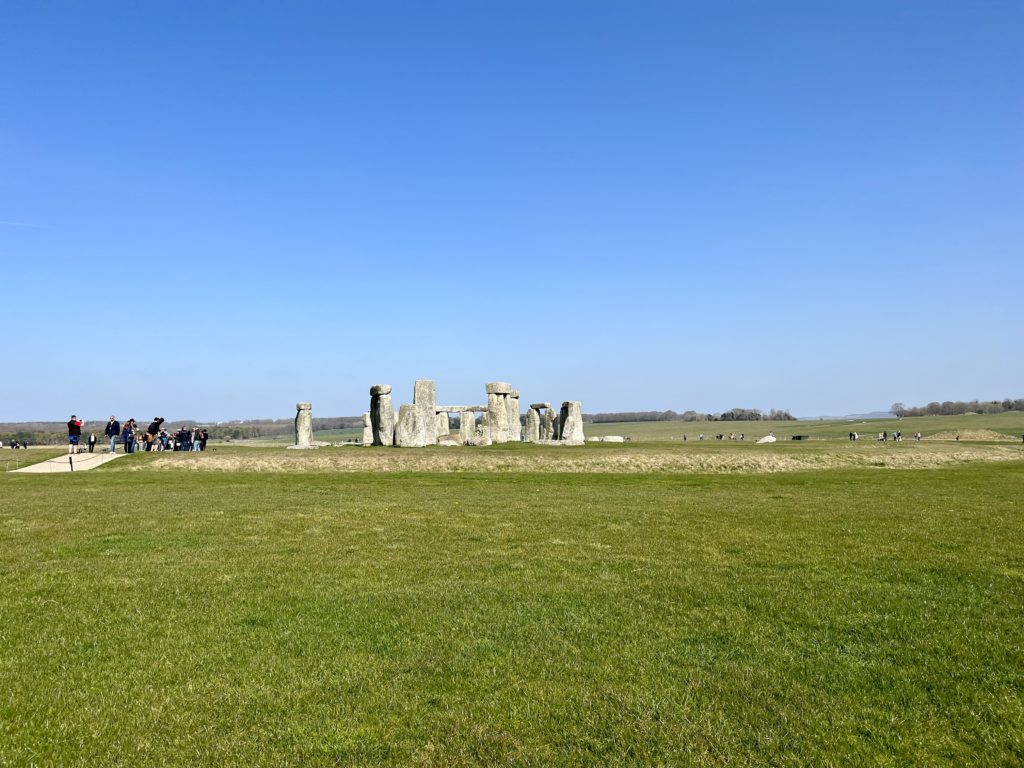 What To Expect On A Visit To Stonehenge
Ideally, you will experience Stonehenge as a wonder of ancient achievement. But, to me, the presentation of the ruins leaves a lot to be desired.
Stonehenge is wedged between two very busy roads, which is less than romantic.
More importantly, unless you are on a special access tour, you're not even allowed to get close to the stones. You're cordoned off and see the stones only from a distance.
I mean like half the length of a football field away distance. Every photo you've ever seen of Stonehenge was taken with a telephoto lens. Perhaps because of this, the stones may seem smaller than you expect.
There's a prescribed tourist route that circles clockwise around the monument. You must stay on the pathway.
Naturally, you cannot touch the stones. Though you're not near them, so you necessarily don't have the chance.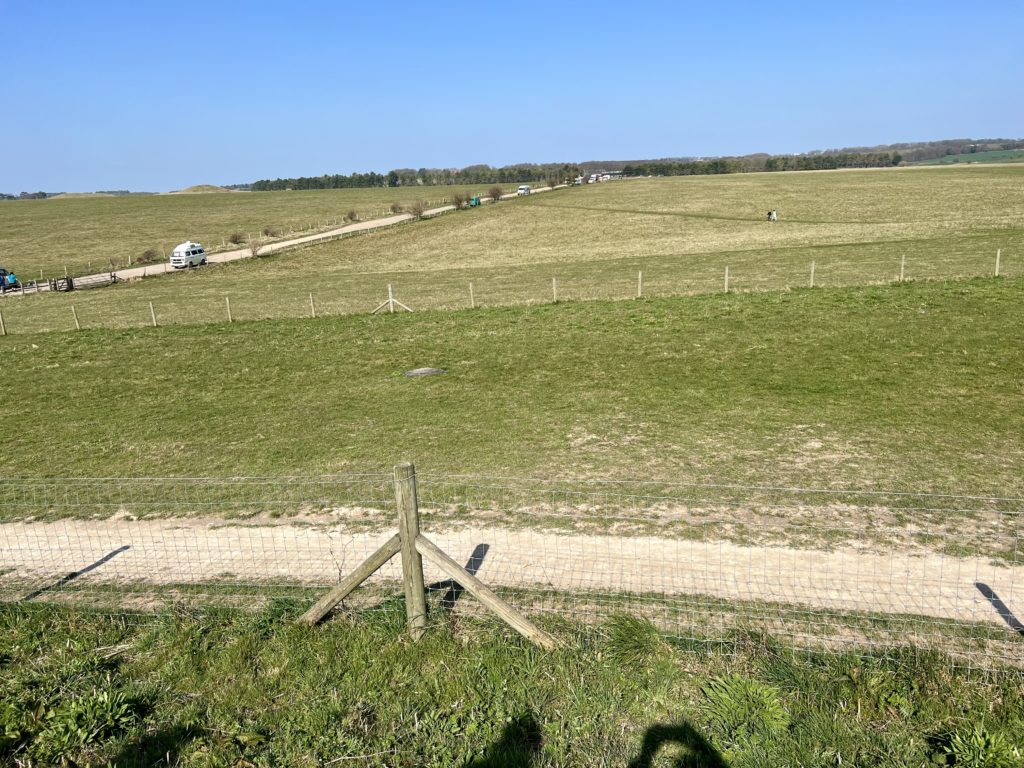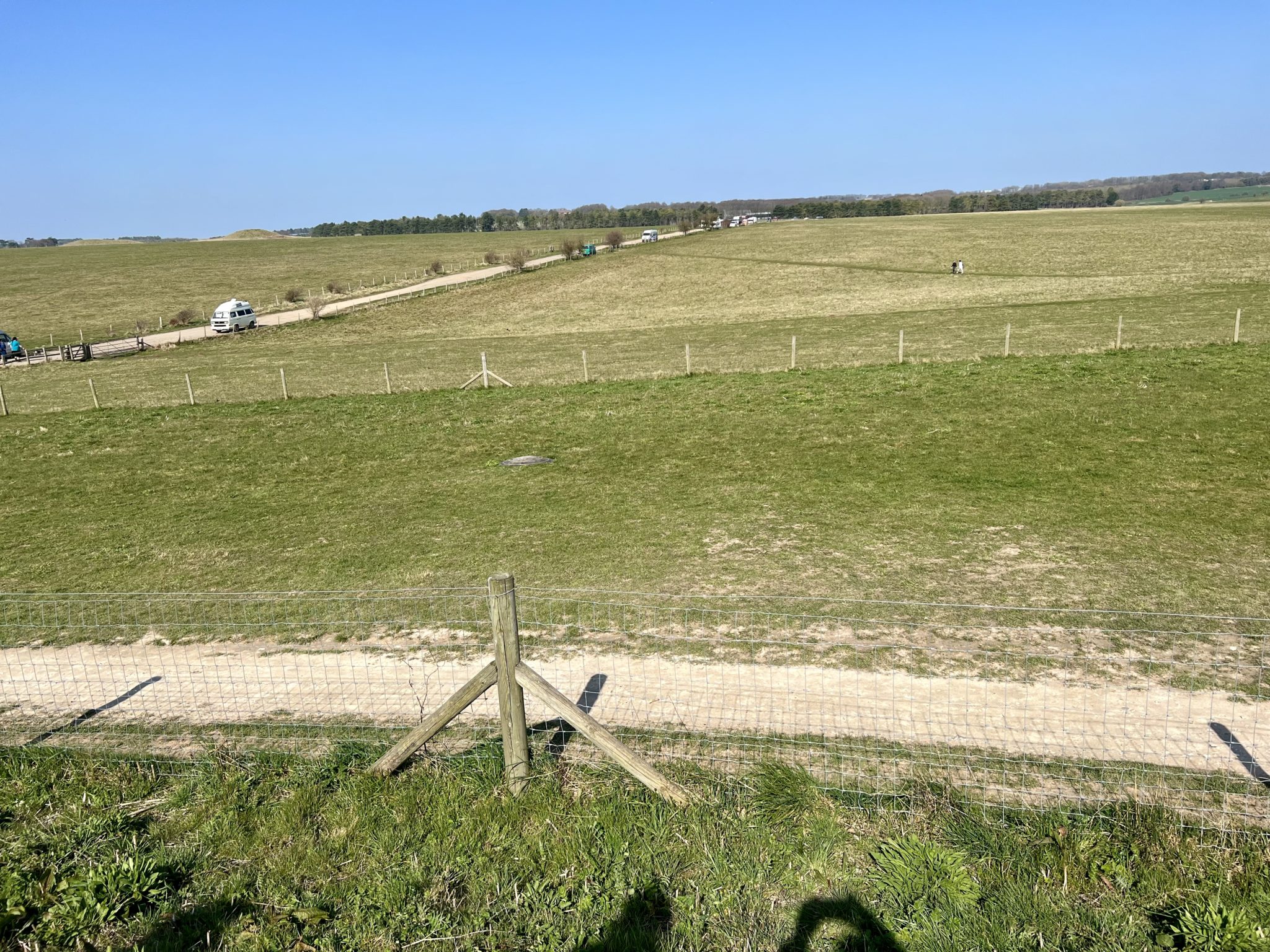 After vandalism in the past when access was unhindered, it's natural that a UNESCO site is protected. But unless you use binoculars, you won't be able to really "see" the large stones.
The only stones that you can see somewhat closely are the Heel Stone and a station stone. The center circle itself will seem far away indeed.
It's a very different experience than visiting the Roman Forum or other ancient monuments where you can walk right in them and touch the ruins.
Stonehenge is also usually very crowded. Stonehenge is the #1 tourist attraction in the U.K.
Every year, it draws almost a million visitors. You might find it hard to even get a parking place.
The busiest time is the summer solstice in June and the winter solstice in December. This is when the stones are positioned to align with the sunrise and sunset.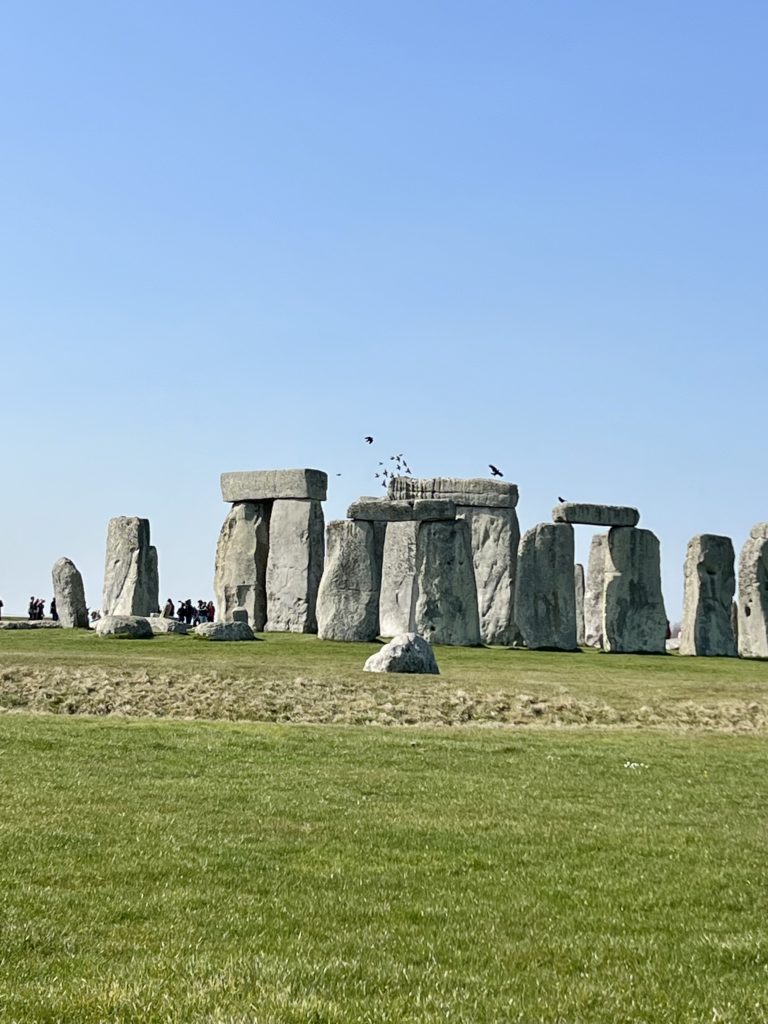 The tourist buses seem to arrive mid-day. Mine did.
If you want to experience the stones without massive crowds, come early or arrive later in the day and avoid the solstices.
When you arrive, you'll be at the visitors center. It's 1.5 miles to the monument itself.
You can walk (40 minutes) or take the visitor shuttle bus out to the circle. The bus ride takes 5-10 minutes.
The visitors center at Stonehenge consists of an exhibition, a cafe, and a gift shop. There's also an outdoor gallery where you can see reconstructed Neolithic houses.
You can download the free audio app or pick up an audio guide for a small fee.
Is Stonehenge Worth Visiting?
Is Stonehenge worth visiting or is it a tourist trap?
Personally, though I'm a ruin luster who loves old stones, I was disappointed on my behind the ropes visit. I'm not sure Stonehenge was worth the time, money, and bother.
If I had a do-over, I would definitely book a special access tour to get inside the circle and closer to the stones. I think the experience would be improved, though a more expensive one.
Your visit will also be enhanced if you've done your homework and your expectations are low. With some history on the site, you can better appreciate the pile of stones.
Check out the exhibitions at the visitors center or carry the audio guide to help enliven the site. Or read up on the monument in advance.
On the whole, I wasn't impressed with the standard Stonehenge experience. I wouldn't call it a tourist trap. After all, it's a Neolithic monument.
But I would say the experience of visiting it is sub par, especially compared to many other UNESCO sites I've visited. I'm glad I saw it, but won't visit again on a standard tour.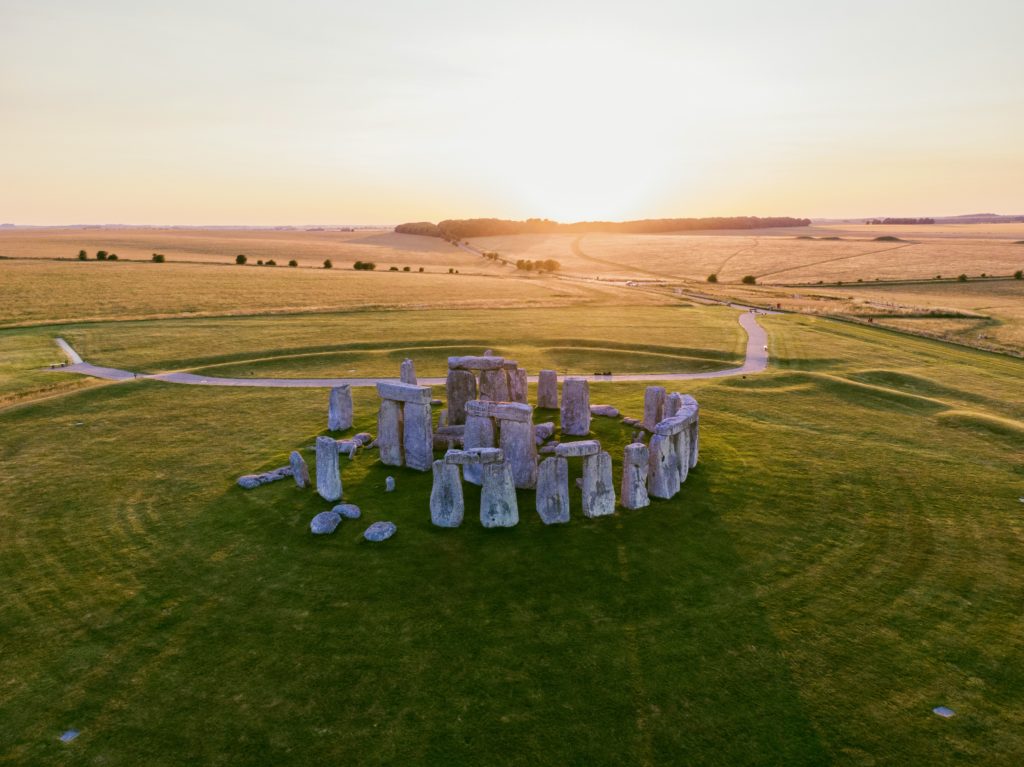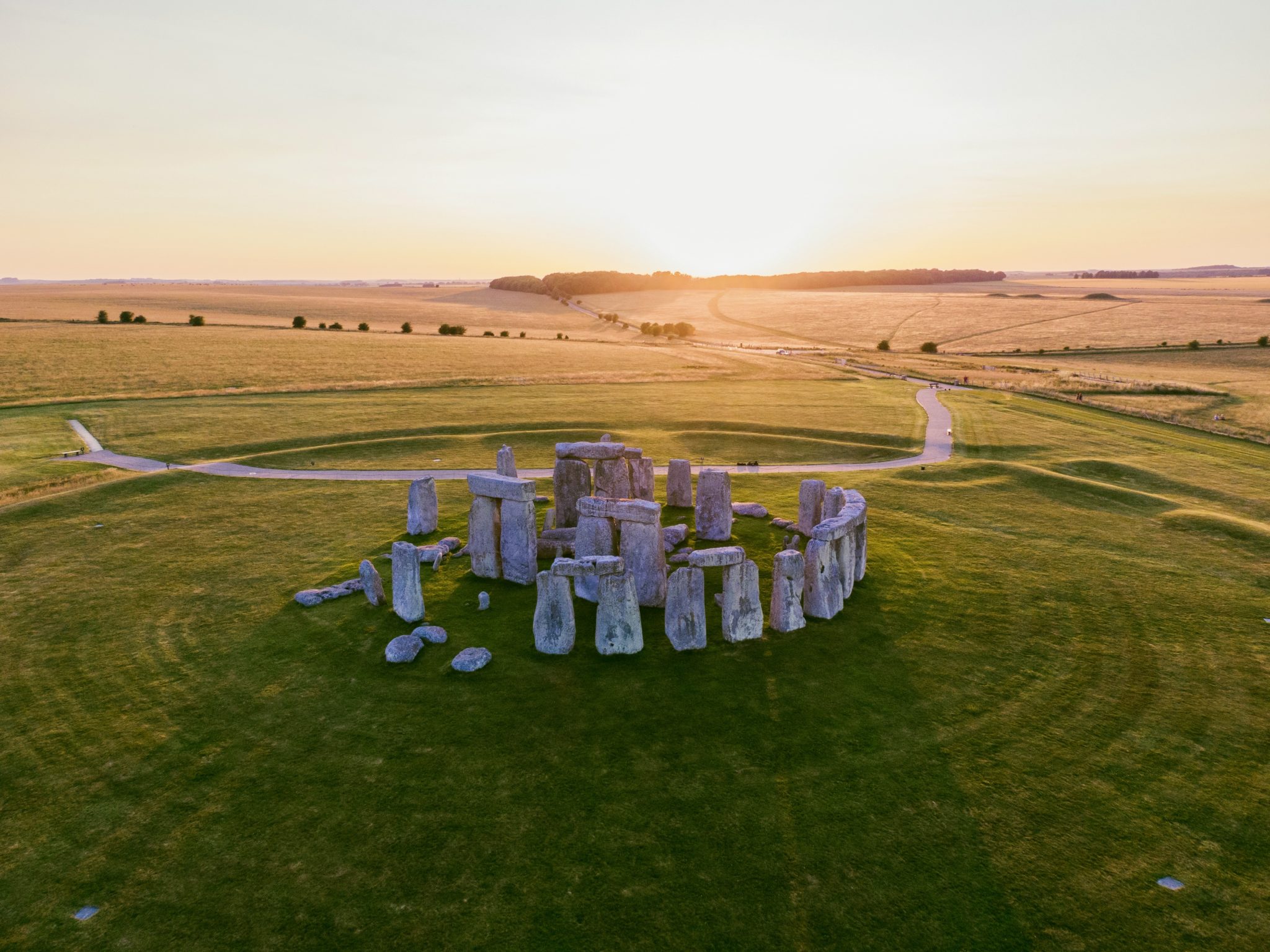 Tickets & Tours For Stonehenge
You'll also need some tips for booking tickets and tours for Stonehenge.
Stonehenge is so popular that you should book a timed entry ticket online in advance. You can also book a ticket on Get Your Guide.
You can turn up and hope to get tickets. But the site might be sold out and it's slightly more expensive than booking in advance.
If you don't want to drive, you can book a guided tour to Stonehenge from London and leave the transportation to someone else.
Stonehenge is not an all day visit. A couple hours is likely enough time to explore the site.
Thus, Stonehenge is usually packaged with other attractions to get the maximum out of your sightseeing day. Here are some of your tour options: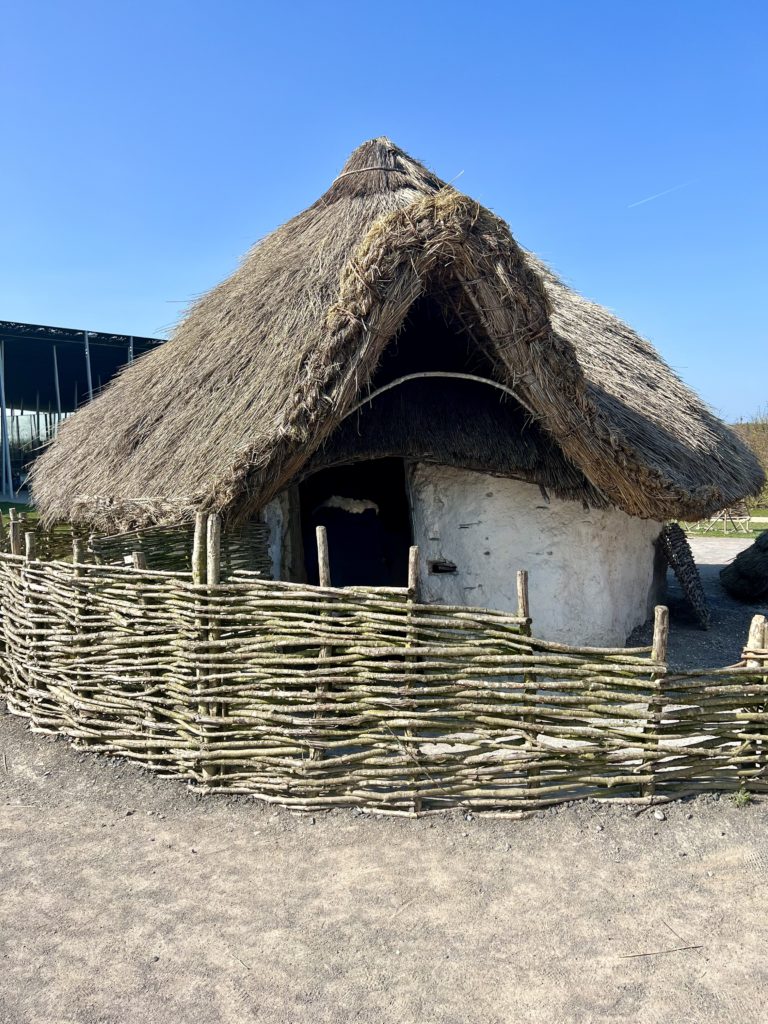 Of these tours, I would especially recommend the second one because Bath is one of the most beautiful towns in England.
To help compare the sites and decide which ones to pick, here's my one day in Bath itinerary and my guide to Windsor Castle.
Another option is to book a guided tour that combines Stonehenge and Avebury.
Avebury is another ancient stone circle that's less commercialized than Stonehenge. You can also visit both sites on a private tour with pick up and drop off.
You can also check out the Stonehenge special access tours. These small group tours let you walk into the circle of stones either before the monument has opened or after closing.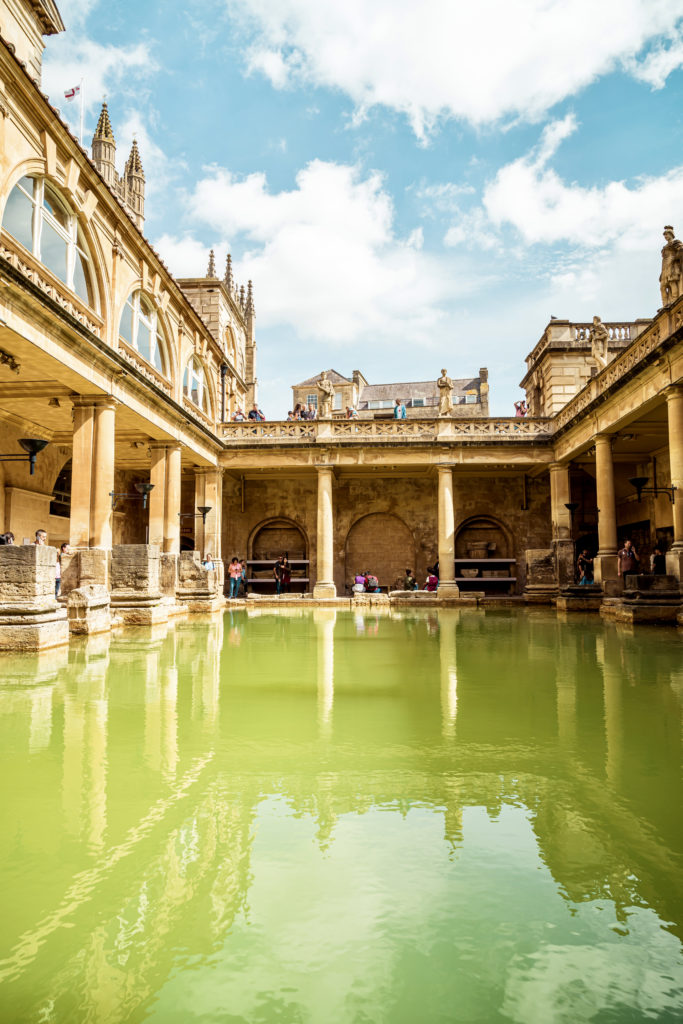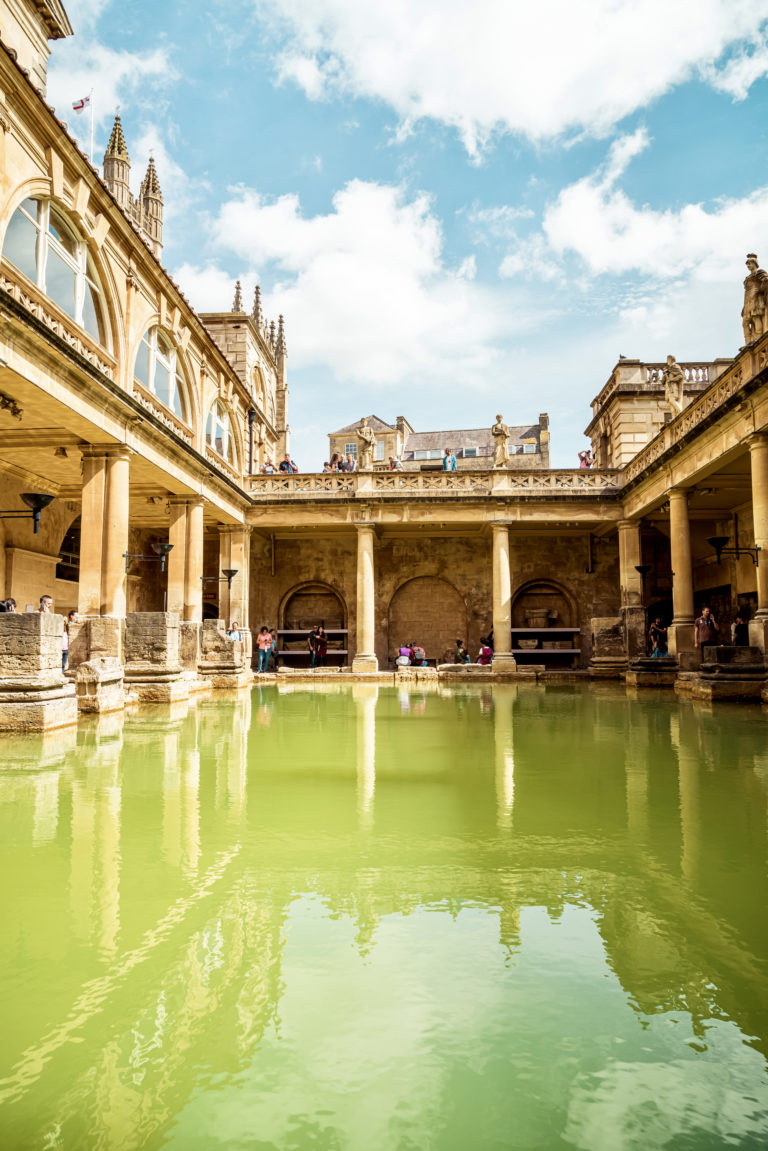 As I mentioned, I really wish I had booked one of these despite the cost. It's a different experience to be so close to history. Please note, you still cannot actually touch the stones on these tours.
You can book:
You can also apply to book a special access tour of Stonehenge on the English Heritage page.
Click here for information on the tours. If you're accepted for one of the times you requested, they'll contact you about making payment.
How To Get To Stonehenge
By car:
It's easy to reach Stonehenge by car. It's around a 2 hour drive from London. There's a car park near the visitor center. It's free for those with pre-booked tickets to Stonehenge except in peak season.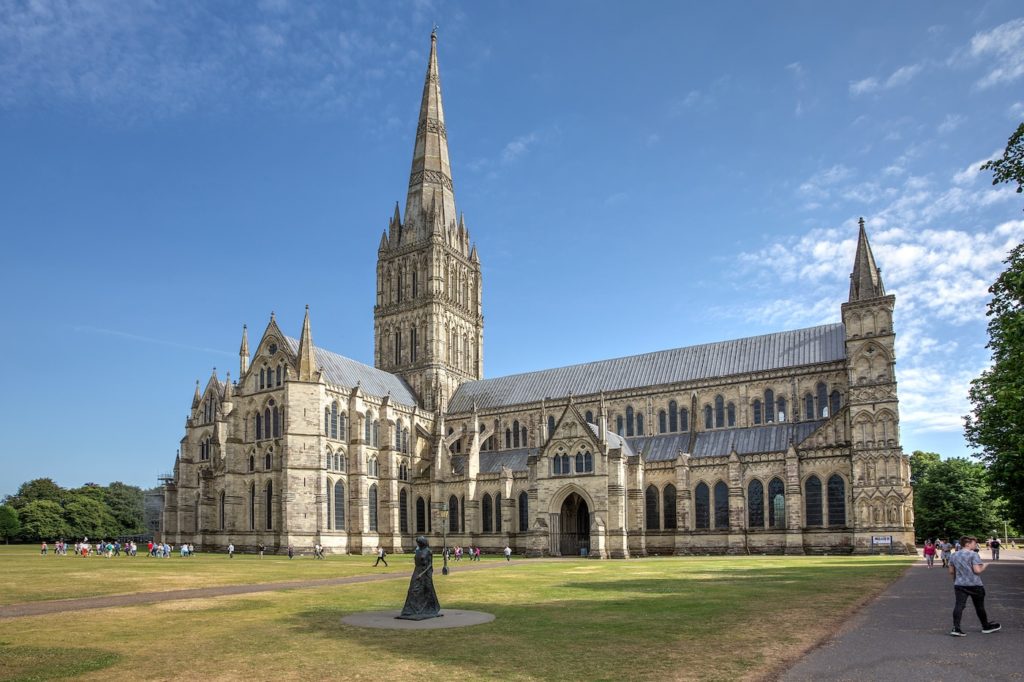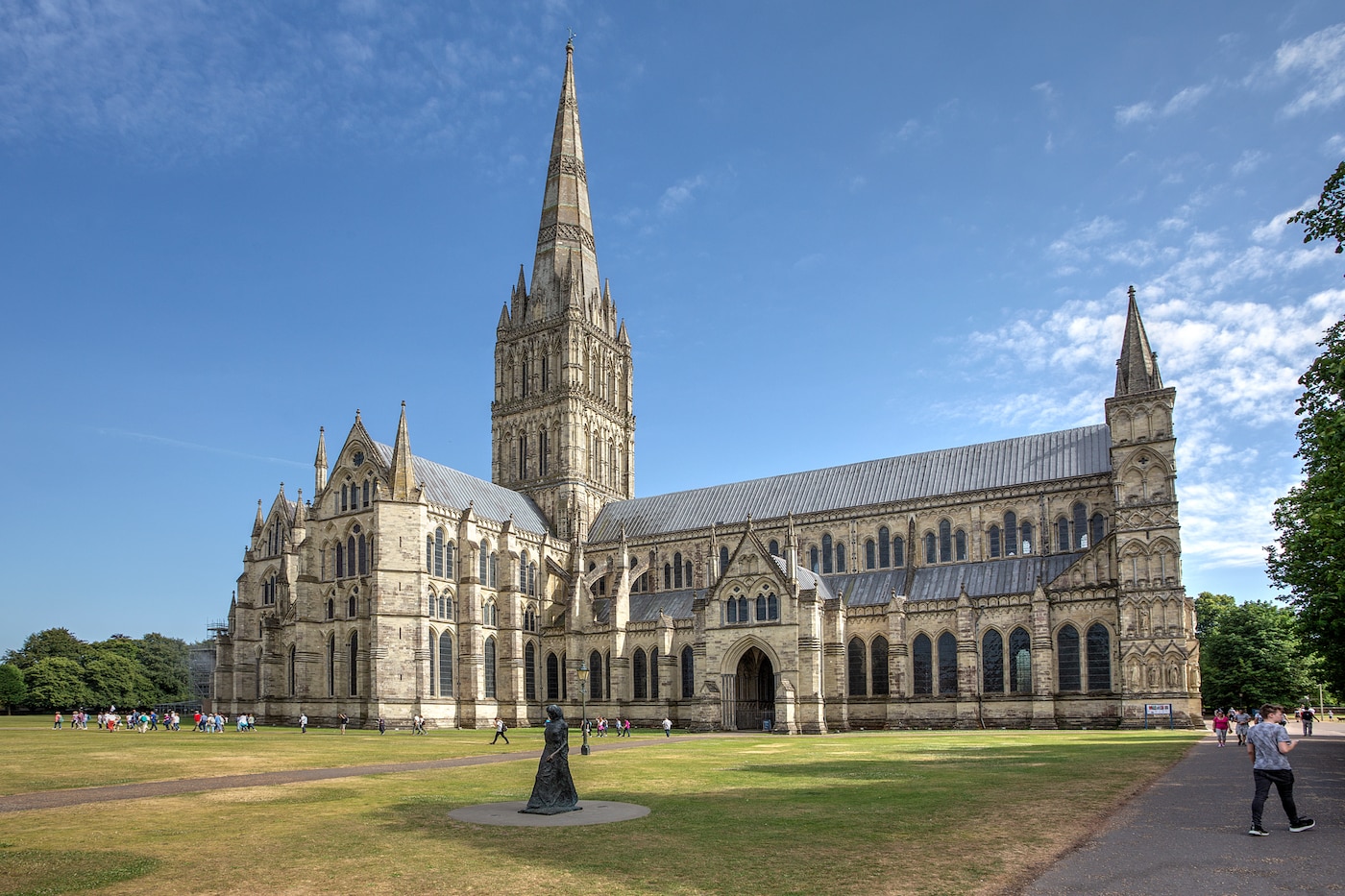 By train:
The nearest train to Stonehenge is Salisbury, which is around 12 miles away. From the station, you can get the public Stonehenge Tour bus, which takes you directly to the Stonehenge visitors center.
Where To Stay Near Stonehenge
The benefit of overnighting near Stonehenge is that you can arrive bright and early rather than at midday.
The pretty town of Salisbury is just 15 minutes from Stonehenge. You can also visit both Stonehenge and Avebury on a guided tour from Salisbury, instead of from London.
If you stay in or near there, you also get to see Salisbury Cathedral, which will not be a disappointment in any way. The cathedral houses one of the original copies of the magna Carta.
The Stones Hotel is a well appointed hotel that's a foodie favorite in the area. The Barford Inn is a hotel in a quaint 16th century building.
The Millford Hotel & Spa is a pretty hotel with an excellent breakfast. And Caboose is a luxurious bed and breakfast in a historic building.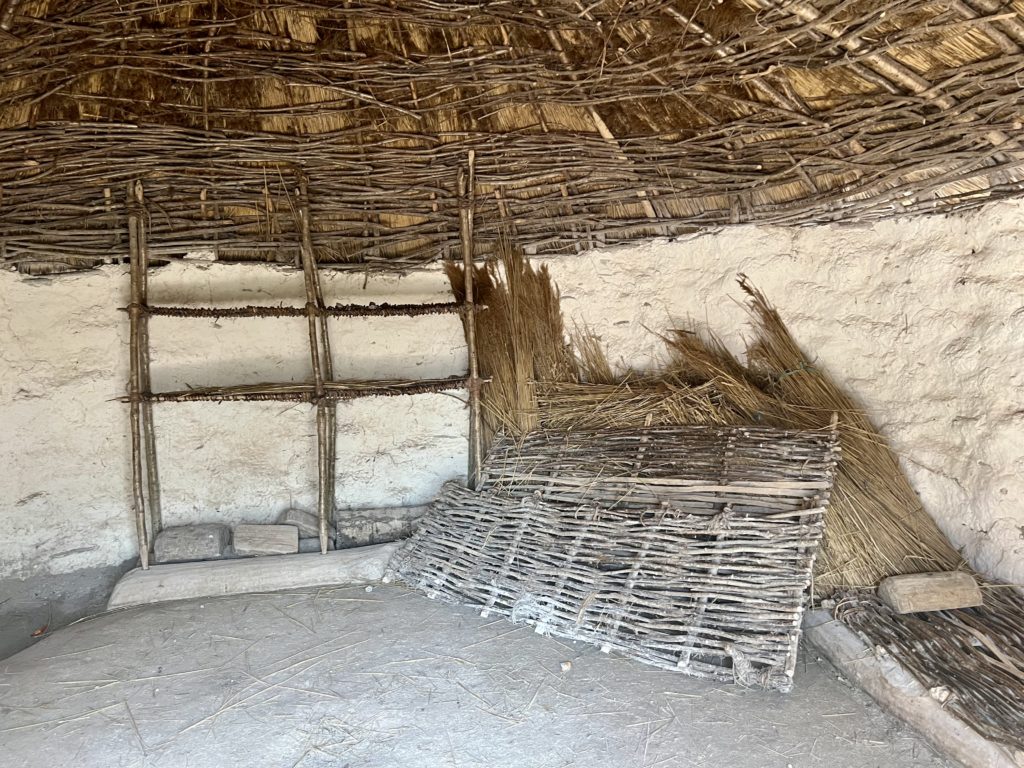 Practical information For Stonehenge
Here is some other practical information and tips for visiting Stonehenge.
Address: Near Amesbury, Wiltshire, SP4 7DE. Parking is free in off peak months.
Hours: Open daily 9:30 am to 5:00 pm for a standard visit.
Entry fee:
Timed entry tickets begin at £20.00. Ticket prices vary depending on whether you visit in the Off-Peak, Standard or Peak season.
You need to arrive within the 30 minute time slot you book, but can stay as long as you wish.
Pro Tip: Because Stonehenge is perched high on a plain, it's very windy and can seem chilly.
Food: There is a cafe on site serving mostly fast food. I found it a bit overpriced, uninspiring, and rather like a train station.
I hope you've enjoyed my tips for visiting Stonehenge. You may enjoy these other London/England travel guides:
If you need tips for visiting Stonehenge, pin it for later.