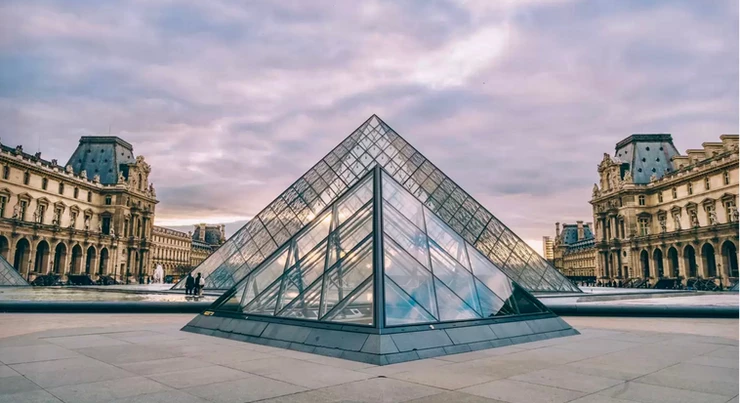 Here are my must know tips for visiting a museum.
As a museum geek of the highest order, I have visited hundreds and hundreds of museum. Based on my experience, I think there are some benchmark rules for the organized museum goer who wants to have the best museum experience.
Museums are some of the most popular tourist attractions for travelers. However, museums can be large, crowded, and intimidating.
If not done right, the experience of visiting a museum can be disappointing or frustrating, even for the experienced museum addict.
To make sure you get a real experience, not a short touristy version, you need some preparation and a little know how. You need some museum tips.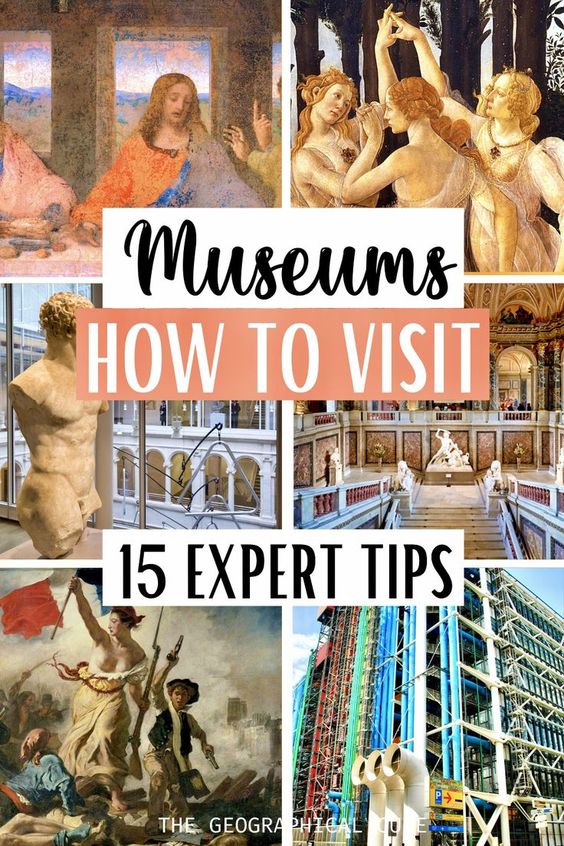 Don't just show up to a museum. You don't want to just stumble around hoping to find what you want to see. Or wondering what is worth seeing. You could come out a bit huffy and frustrated.
Museums can be much more appealing, if you've done your background research and know what to expect and see. Then, armed with must know museum tips, you can take in the astonishing art without undue confusion, stress, or FOMO.
There are many ways to visit museums, of course. It depends entirely on your own personality and interests. But there are some basic procedures to follow.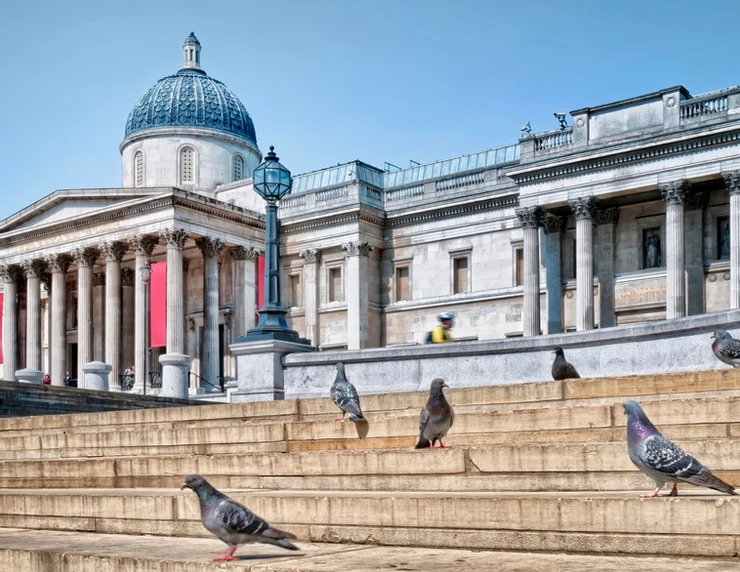 How To Prepare For a Museum Visit
Here are my tips to get the most out of your museum visit. These must know tips and tricks will make your museum visit more efficient, more enjoyable, and less overwhelming.
1. Decide Which Museum To Go To
First you have to decide which museum you want to visit.
If you're visiting a small city, then it's pretty simple. You choices will necessarily be limited.
If you're going to a big city like London or Paris or Rome, then you're confronted with an overwhelming number of choices. You could spend weeks and weeks visiting all the museums in these cities.
If that's the case, do your research and pick a museum that matches your interest. You may prefer small less crowded museums to large museums.
You may love an authentic artist studio, historic home, or in situ museum like the Isabella Stewart Gardner Museum in Boston. Or perhaps you want to see a bucket list masterpiece.
READ: Best Small Museums with Supersized Collections
For me, I love small museums and the periods from the Renaissance to the 20th century. I'm also a huge ruin luster. I'm not keen on sports memorabilia or conceptual art.
There are so many types of museums out there — prehistoric art, old masters, Impressionism, tapestries, photography, fashion, history, cutting edge contemporary, etc. Suit yourself.
Pick one that will excite you personally rather than just checking off what someone else says should be on your bucket list. Trust me, though it's a beautiful portrait, seeing the Mona Lisa at the Louvre can be an incredibly underwhelming experience.
2. Identify the Museum's Masterpieces
Once you've chosen a museum to visit, visit the museum's website. Check out the hours and what day the museum is open.
Then, read up on its collection and highlights. This kind of pre-trip studying will make the art and artifacts more fun and accessible.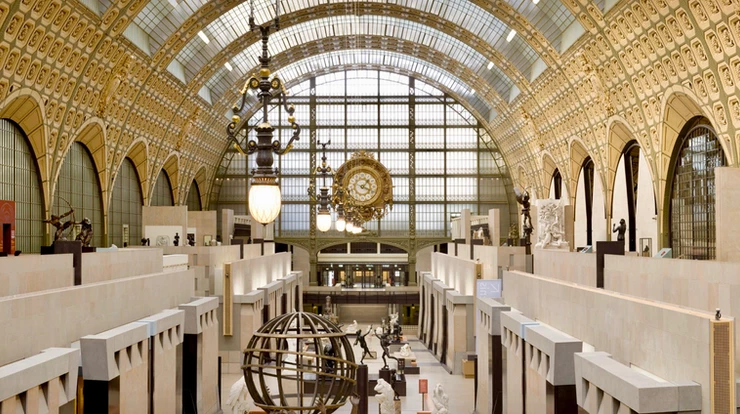 Figure out your priorities in advance. It's not terribly enriching to just wander aimlessly through a museum with no clue what you're looking at or for.
Does the museum have some famous masterpieces you want to see? What art style do you love? Do you like paintings, sculpture, or artifacts?
If the museum is massive with millions of artworks, you can't see it all. Pick a collection that suits you. It's a common misconception that a great museum only has great art. But that isn't true.
The museum may have collections you love and ones you hate. Skip over the art works that don't interest you to conserve time and energy.
If you don't identify what you want to see in advance, you may get stuck seeing the works close to the entrance and miss the treasures that lie deeper in the museum.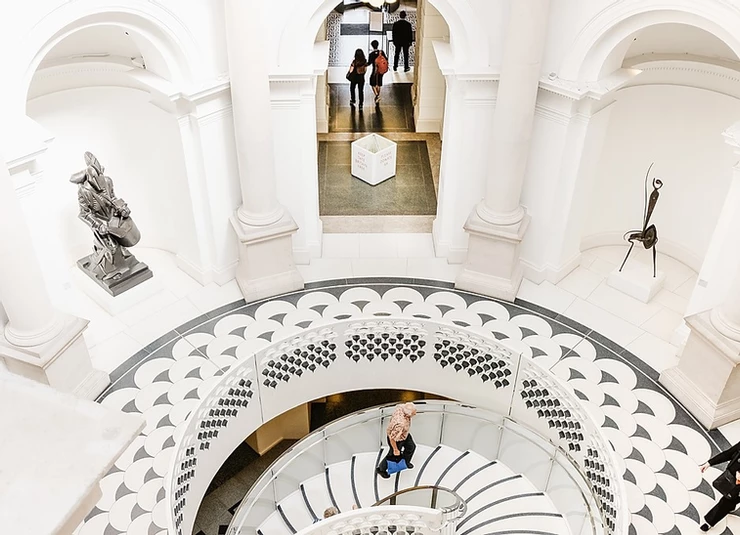 3. How Long To Visit a Museum
Another good tip for visiting a museum is to decide in advance how long you want to stay. This may depend on the size of the museum.
Or, it may depend on how long you can stare at art without getting "museum fatigue" and starting to glaze over the artworks. Science has proven that as the length of a museum visit increases, your engagement and attention decrease.
For me, two hours is about right, though I can do longer with breaks. If you want to do two museums in one day, take a long lunch break in between.
If this is the only time in your life you may be at this museum, then stay longer and take a break at the museum itself. Most museums have cafes where you can get a snack, meal, or drink.
Or you can browse the museum bookstore or gift shop. If your ticket permits same day reentry, you can take a walk outside. You can recharge your batteries and then go back for more art.
If you're at a massive museum like the Louvre, the Met, or the British Museum, you won't see everything in one visit. These museums are best experienced by going back repeatedly. Other large museums are the same way.
READ: Tips For Visiting the Louvre
4. Learn the Museum Layout
If you're visiting a big museum, you'll want to be efficient with your time. In the case, the best museum tip is to look at the layout of the building in advance.
Some museums are shockingly disorganized, sometimes because they're housed in an ancient or cavernous building. I find the Boston Museum of Fine Arts to be that way, for example.
Also, it's a good idea to figure out your parking options in advance, if you're driving to the museum. When you arrive at the museum, pick up a map at the front door, the information desk, or the ticket desk.
5. Take a Virtual Tour of the Museum
Once you've figured out what you want to see or to get further inspiration, take a virtual tour of the museum collection or masterpiece you want to see.
Most museums have virtual tours or online collections that you can explore. You can also explore on Google Arts & Culture.
READ: Virtual Tours of 50 Best Museums
6. Learn Out Loud: Listen to Free Podcasts or Films
If you're not an art expert, museums can be hard to decipher. Podcasts or documentaries are an excellent way to bone up on masterpieces or a particular artist's artworks you're planning to see.
Here's my guide to the best art-related podcasts and my guide to the best art films and documentaries.
Another fantastic source for a quick preview of an artwork is Smarthistory.
7. Get Tickets in Advance
There is a super important museum tip. There's nothing worse than staring your museum visit by queuing for hours waiting to get in (and then go through another security check).
And that's the grim reality when visiting many of world famous museums like the Louvre, the Uffizi Gallery, or the Vatican Museums.
I had to queue up one toasty summer for hours for the Vatican Museums. Never again! There are plenty of hidden gems you can visit in Rome that don't require a taxing wait.
READ: Guide To the Sistine Chapel
To avoid this fate, be smart and purchase your museum ticket online in advance of your visit. You can often do that on the museum website or a service like Get Your Guide or Tiqets.
For some museums — like the Alhambra in Granada or the Borghese Gallery in Rome — you can get tickets months in advance. And they sell out quickly. So plan ahead and don't arrive empty handed at the landmark museums or sites.
8. Let the Art Speak To You
If you are more type B, sometimes the best way to visit a museum is without any preconceptions. Just go look at the art with a short preview of what's there beforehand.
Art is entirely subjective. The beauty is in the eye of the beholder, and people react differently to art. Be open minded and know you'll see things you haven't been exposed to before.
If you find an artwork in front of you compelling or interesting in any way, then read the little information "chat" plaque next to the work. If the work holds no interest, walk on by.
You're not obligated to like any art. Look for another piece that captures your interest.
Sometimes the information provided on the chat label can be valuable. Other times it can be a tad pretentious.
It may even tell you how you're supposed to feel about the artwork. I occasionally find these labels off-putting or their verbiage indecipherable.
Hold on to your own opinion of a piece or artist.
For example, I've read that the Pre-Raphaelites shouldn't be admired because they were just a group of men paintings pretty pictures of porcelain skinned maidens. Yet, I love the hyper romantic group and Ophelia is one of my favorite paintings.
9. Get a Museum or Audio Guide
Another way to have an enjoyable and relaxing museum visit is to book a private tour, especially for a very large museum or popular tourist attraction. The tour guides knows the museum very well. You'll get an in depth look at the museum highlights.
Museums typically have either free or docent museum tours available as well. They are super informative and usually last roughly two hours. And you'll also have a chance to ask any questions.
If you don't want a formal guide, many museums have their own dedicated apps you can download to your phone. Use them to navigate the museum and look up individual items in the collection. For some, you punch in a number. Others have a scan function.
Or, you can use the more conventional audio guide.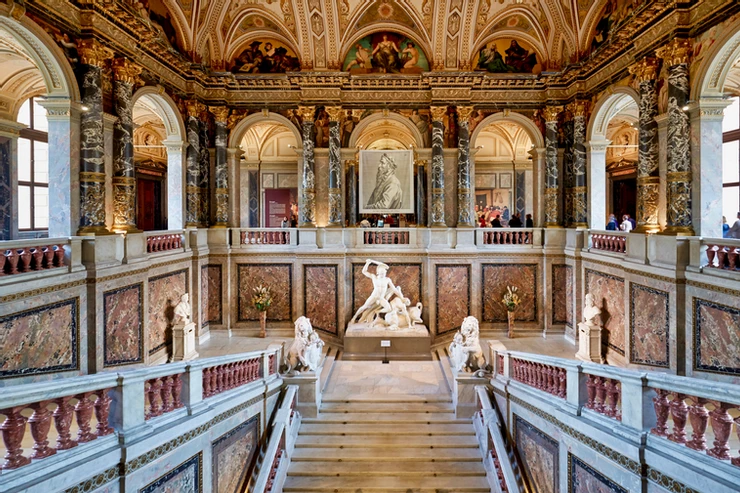 10. You Don't Need a Phone or Camera
I take pictures at museums because, as a culture and travel blogger, I have to. However, I think a museum experience is much better without stopping to take pictures. Or even worse, waiting in line to get a photo of a famous masterpiece like the Mona Lisa.
Museums should be a leisurely cell-phone-free experience. Art is meant to be enjoyed and evoke emotion.
It's better just to admire the art, or soak in the details, without wasting time and energy with your phone or camera. You can always buy a book at the bookstore to revisit the works at home.
11. Museum Shops
I tend to love museum shops. I often pick up a book about the museum itself or about the special exhibition I'm attending.
There are usually a wide variety of souvenirs. And often there are local handicrafts at the shop, some of which are quite beautiful.
12. Dress Sensibly
You can do a lot of walking in museums. But it's the standing that really gets me. Wear some comfy shoes for all the standing. In some museums, there's not even a bench to give your feet a respite.
And don't carry a lot with you. Some museums require you to check anything other than a small handbag. If you don't check them, you may end up with shoulder fatigue.
Some museums like the Vatican Museums or churches with art collections have a dress code. You won't be let in if your shoulders and knees aren't covered.
By the way, in cities like Rome or Florence, the churches house much of the city's must see art. And they may be free to visit.
READ: Guide To the Best Churches in Rome
13. When To Go To a Museum
Try to go off season. If you're visiting a super popular museum (the Louvre in Paris, the British Museum in London, or the Uffizi Gallery in Florence), the crowds can be utterly overwhelming. Visiting in shoulder season is eminently preferable to the summer.
Try to avoid the weekends, if you can. Sunday afternoon is the most popular time for museum-going. I really like going when there's a late night opening.
Most museums are open late once a week, some until 9:00 pm. The Louvre is open until 9:45 pm on Friday.
14. Consider Visiting a Single Artist Museum
Another good museum tip to try a single artist museum. I find single artists museums or artists studio-museums to be so revelatory. And they don't have the oppressive crowds of the more famous museums.
If you're in Paris, go to the Rodin Museum rather than the Louvre. If you're in Barcelona, go to the Picasso Museum instead of Sagrada Familia.
If you're in London, try the John Sloane Museum instead of the National Gallery. If you're in Florence, visit Casa Buonarotti or the Bargello Museum instead of the Uffizi.
And nothing beats a trip to Monet's House in Giverny France, if you're road tripping in Normandy or taking a day trip from Paris.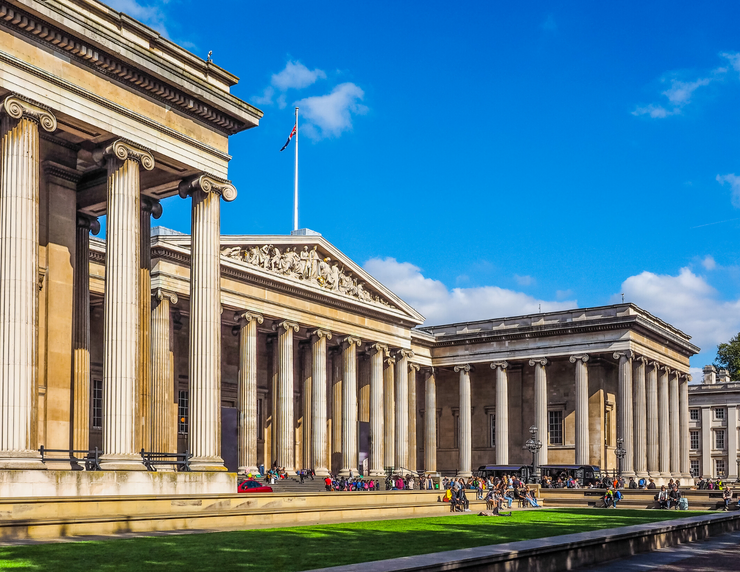 I hope you've enjoyed my tips for having a fantastic museum visit. Need more museum destination inspiration? Here are some of my museum guides:
Secret Paris Museums That Aren't the Louvre
Guide To Rome's Palace Museums
Masterpieces at Paris' Musee d'Orsay
If you need tips for visiting a museum, pin it for later.