Here's my guide to the historic town of Jerome Arizona. It covers all the top attractions and best things to do and see in Jerome. I also give you tips for visiting and options for day trips from Jerome.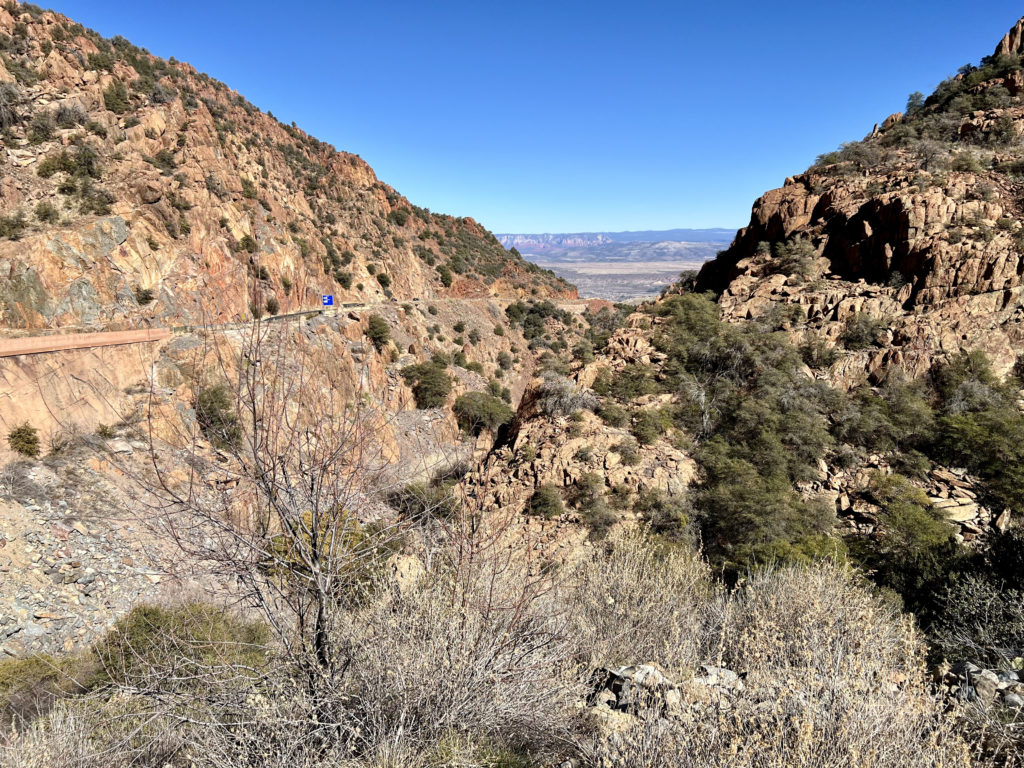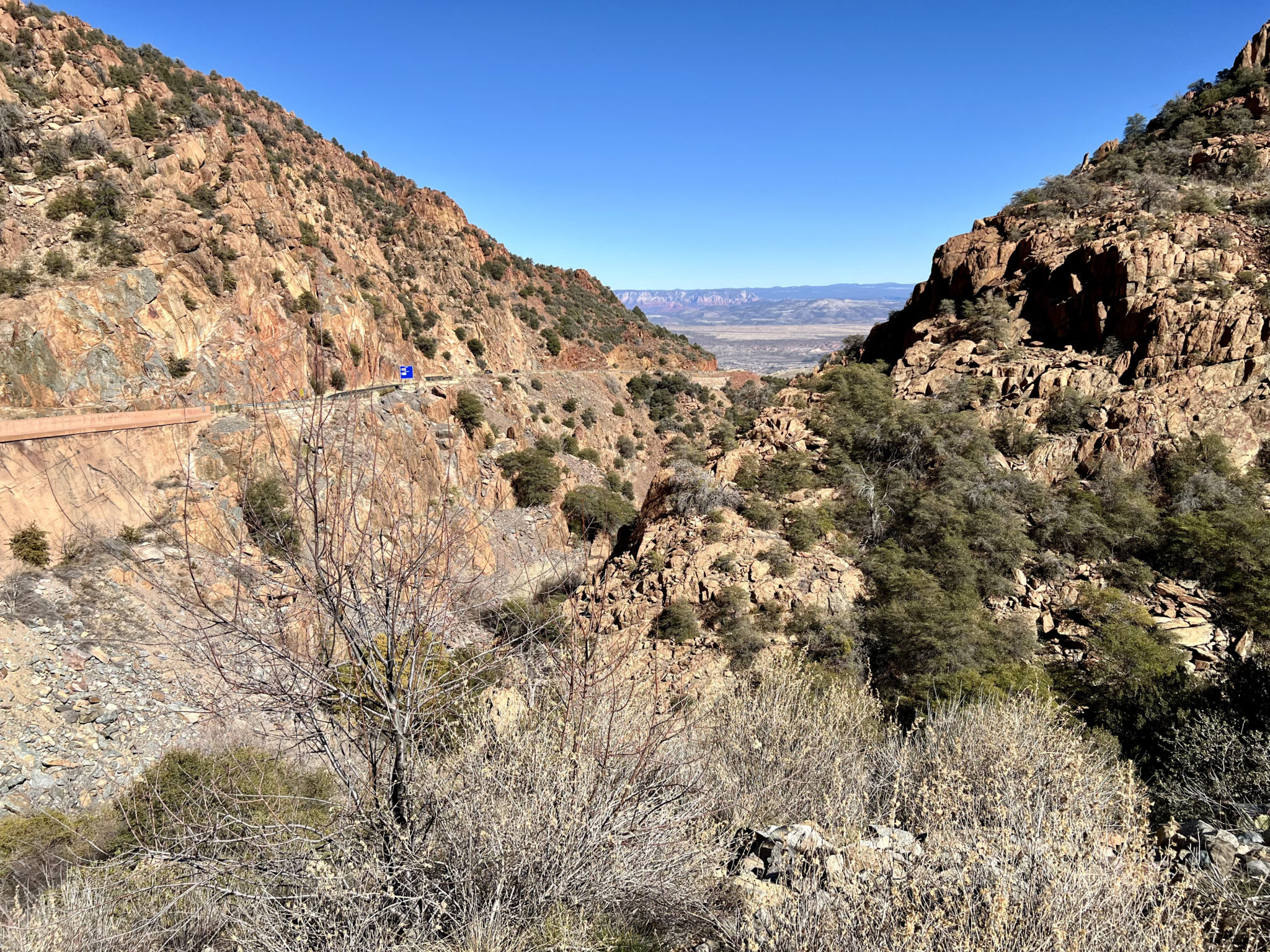 Located high on Mingus Mountain, Jerome is a once-bustling Wild West mining town in the Verde Valley highlands. When you arrive at its perch, you'll feel like you're clinging to a cliff and peering out over a kingdom of green scrub, cacti, and pines.
Jerome was a boomtown turned ghost town. It was restored to life in the 1960s and is now a haven for artists. The unique town makes the perfect day trip or weekend getaway from Sedona, Prescott, Phoenix, or even Tucson.
History Of Jerome
Jerome was born in an unlikely spot. It was built on Cleopatra Hill on top of the largest copper mine in the United States. The first miners were prehistoric Native Americans.
The Spanish followed in search of gold. In 1876, three prospectors staked claims to rich copper deposits.
The United Verde Company, run by William Clark, launched mining operations in 1883. It's open pit mine was dubbed the "Big Hole." In 1912, another entrepreneur, James Douglas, opened Little Daisy Mine.
It wasn't long before Douglas hit the motherlode, the largest copper deposit in the United States. This put Jerome on the map and gave the town two bonanza mines.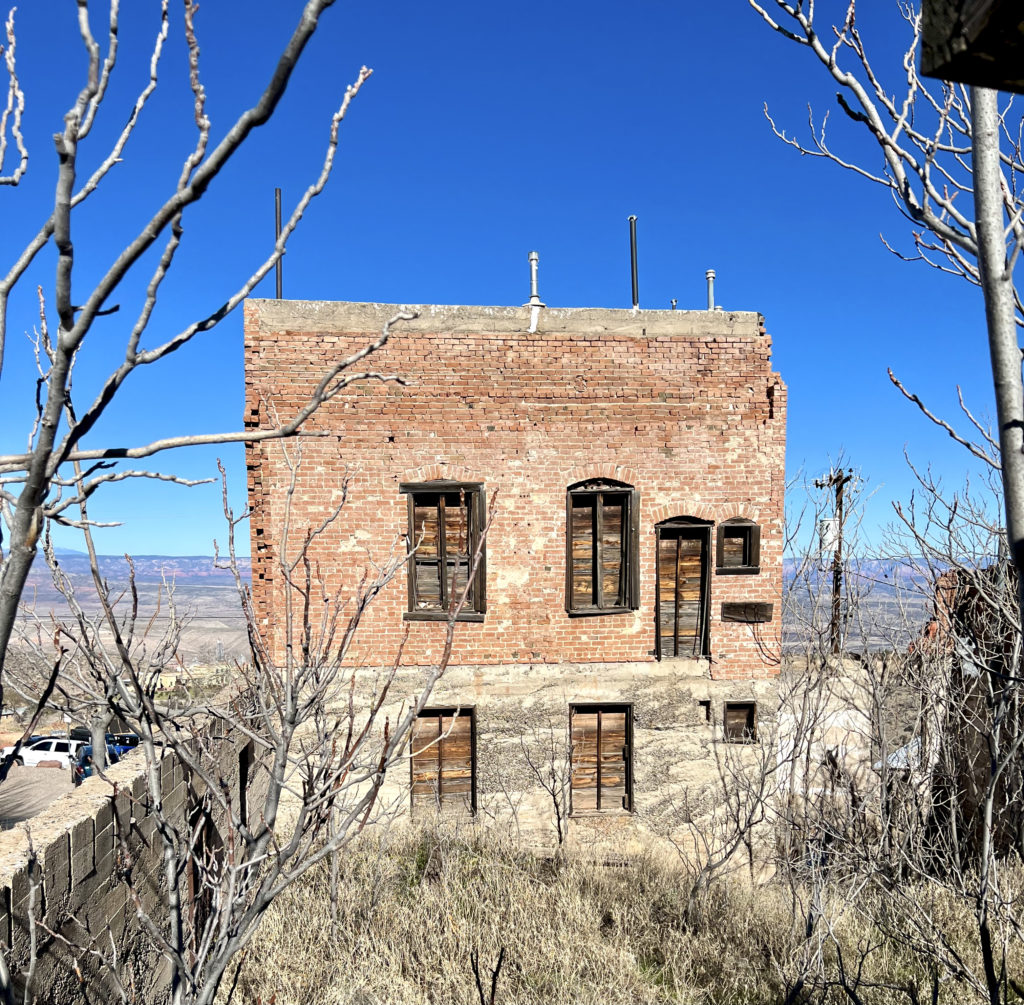 Jerome became a classic Western frontier town. It attracted miners, bootleggers, saloon keepers, gamblers, and prostitutes. The town became known as the "wickedest city in the West."
From the 1880s to the early 1950s, Jerome prospered. It produced over $1 billion in copper, gold, and silver. In its heyday, Jerome was the third largest town in Arizona.
In the 1930s, a enormous charge of dynamite was set off. This shifted the earth's surface under Jerome. Entire sections of Jerome's business district collapsed and slid downhill.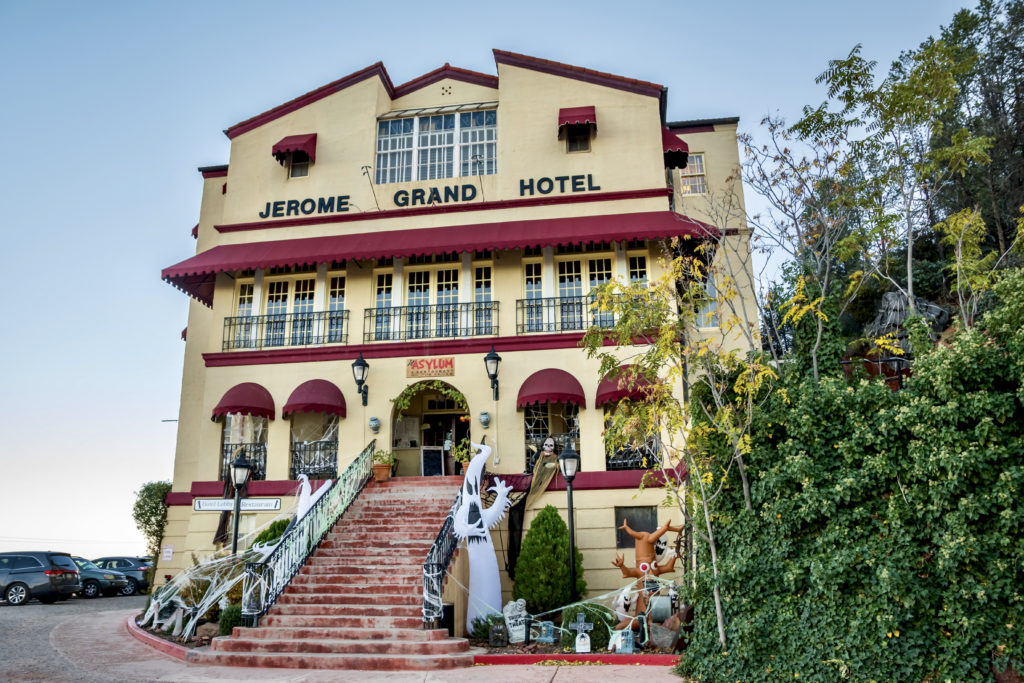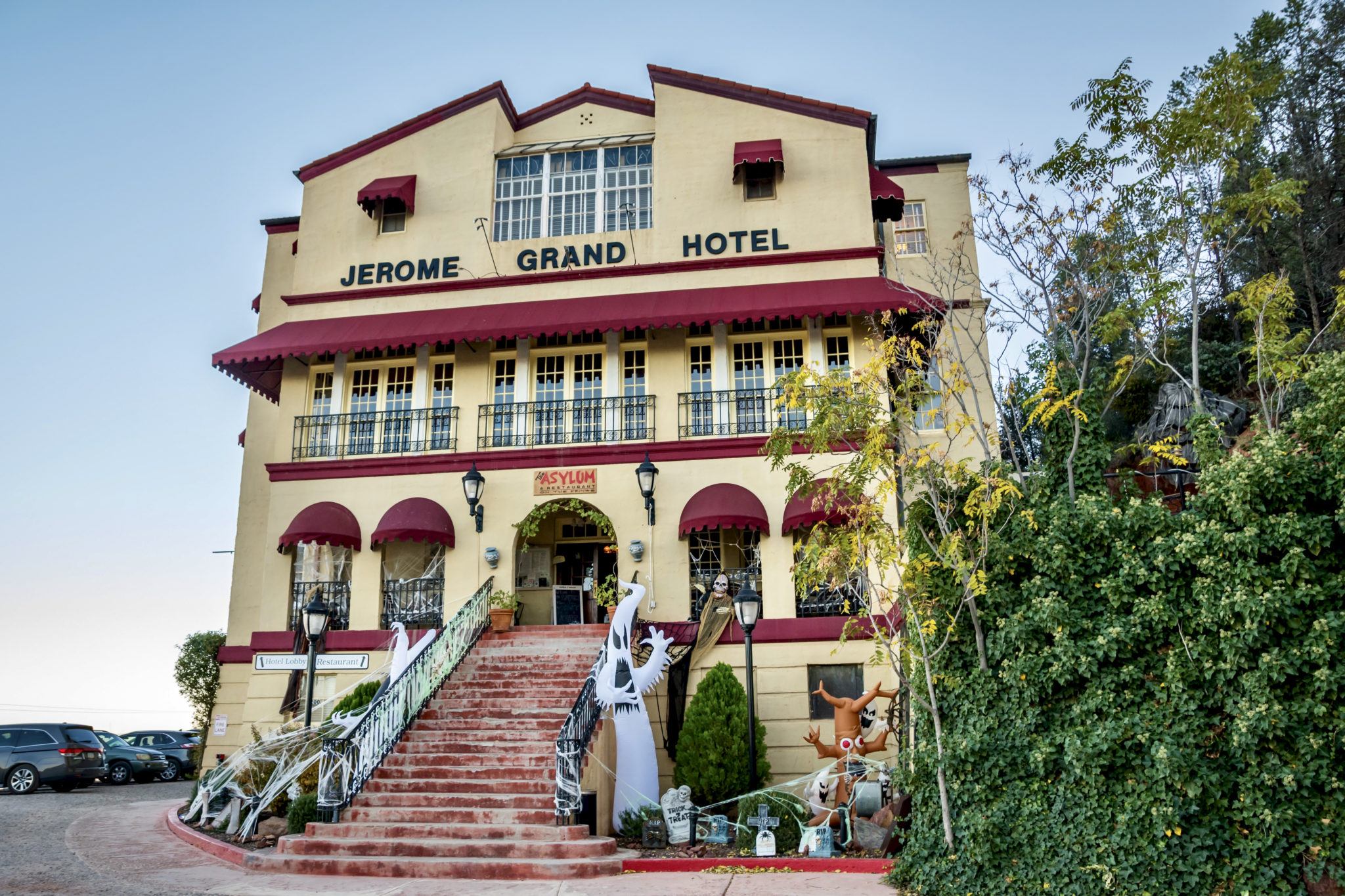 Eventually, the ore deposits ran out. The mining industry closed in 1953. Jerome's fortunes were reversed. The wicked frontier town became a ghost town.
With such a ribald past, it's no surprise that Jerome is allegedly haunted. Legend holds that ghostly spirits still wander the town — people who died in the mines or gun fights or were murdered.
One ghost is Headless Charlie, who lost his head in a mining accident. Another is Jennie Banters, a madam who ran the bordello and became the richest women in Arizona.
There's lots of creepy stories about the Jerome Grand Hotel. A caretaker committed suicide in the boiler room. A maintenance man was crushed by the elevator in 1935. He's thought to ride the 1926 Otis at all hours.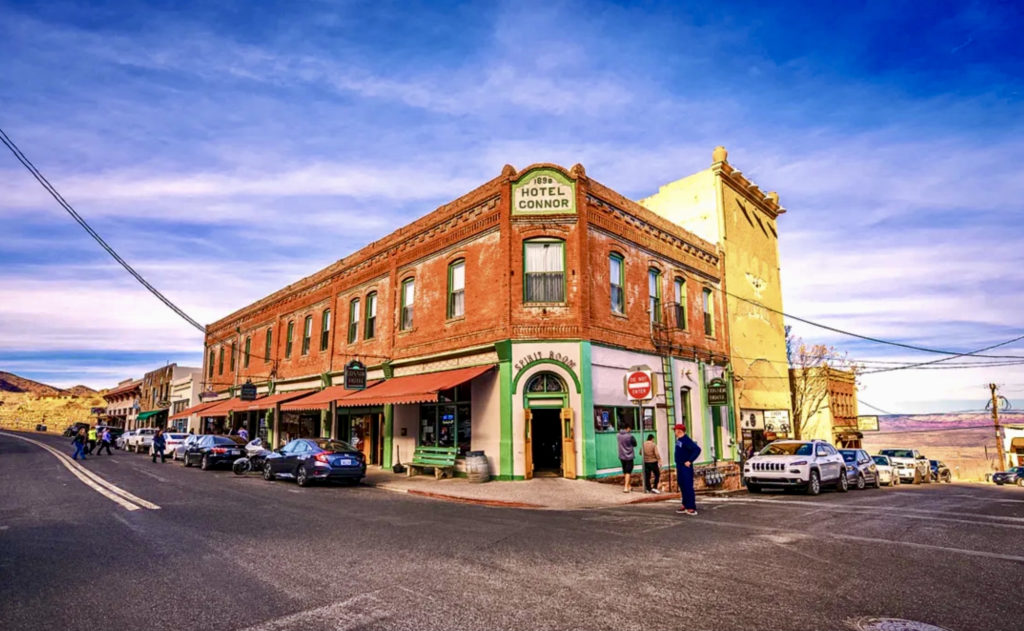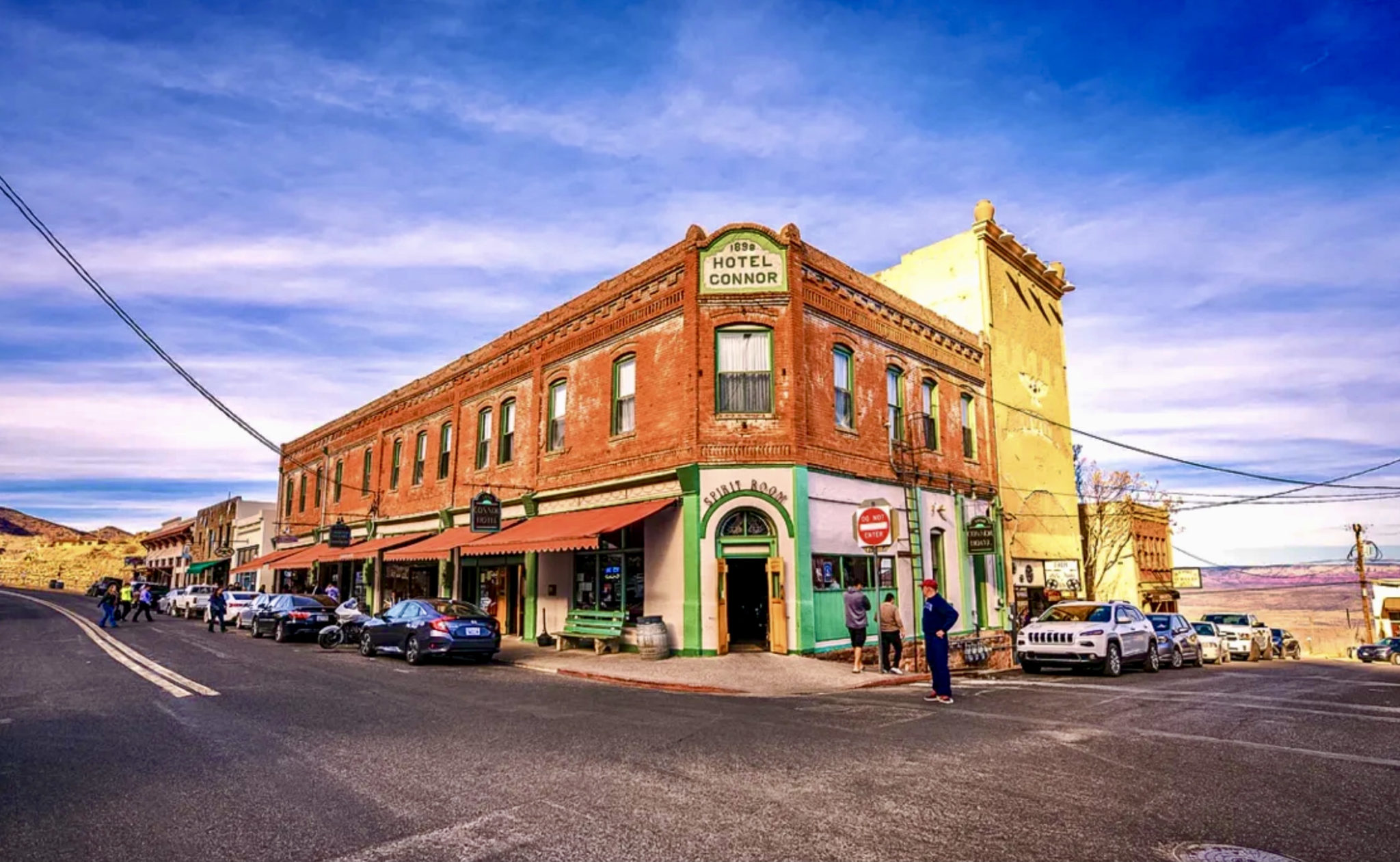 But Jerome was a survivor. The ghost town was saved by artists and hippies in the 1960s. Artists renovated homes and re-opened abandoned shops.
The Jerome Historical Society protected the town's buildings. In 1967, Jerome became a designated U.S. National Historic District. Victorian properties still dot the landscape, in need of rediscovery and renovation.
Today's Jerome is somewhat gentrified and a haven for artists. The business district is just touristed enough to have a charming set of art galleries, artisan shops, boutiques, and restaurants. Crumbling brick buildings sit right next to New Age crystal shops.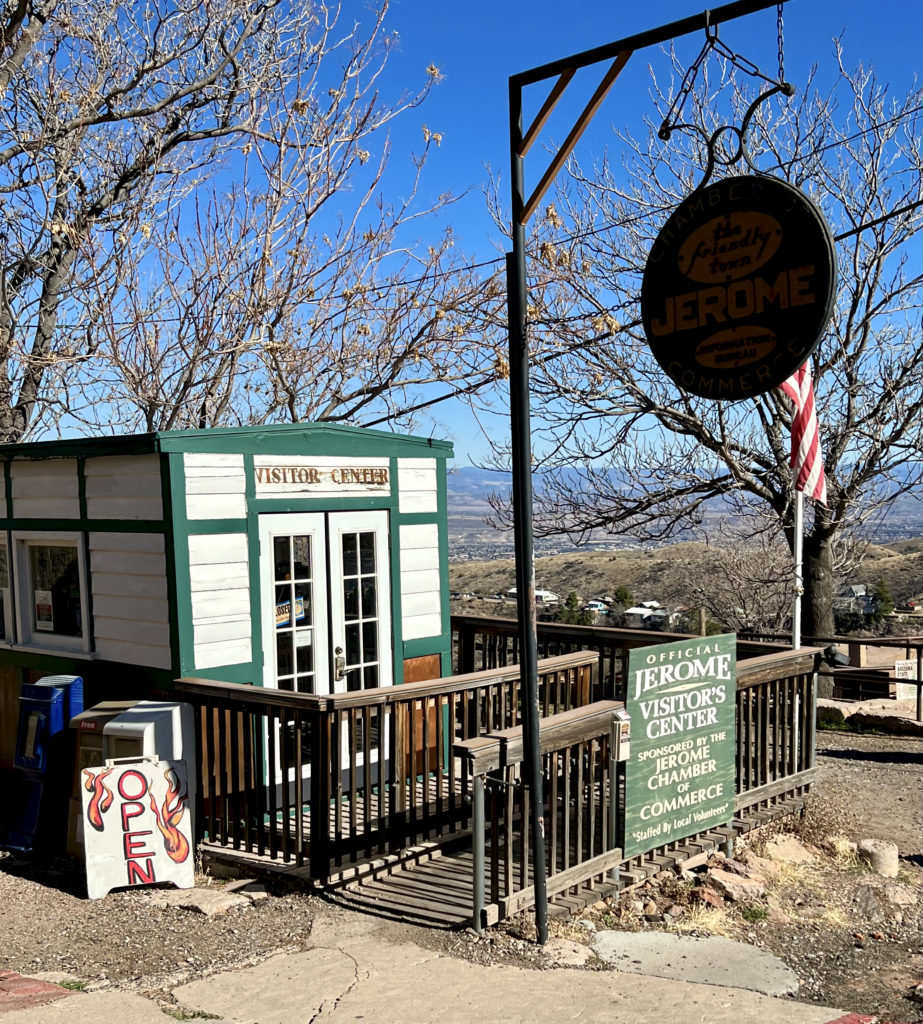 What To Do In Jerome
The top attractions in Jerome are on Main Street, Hull Avenue, and Clark Street. You can pick up a map at the visitor center.
Here are some of the best things to do and see in Jerome:
1. Art Galleries And Shops
One of the best things to do in Jerome is just poke in and out of the art galleries and shops.
Pura Vida Gallery is the best gallery in Jerome and you should definitely stop in. It's an award winning gallery featuring handicrafts from hundred of artists. Everything is beautiful and unique.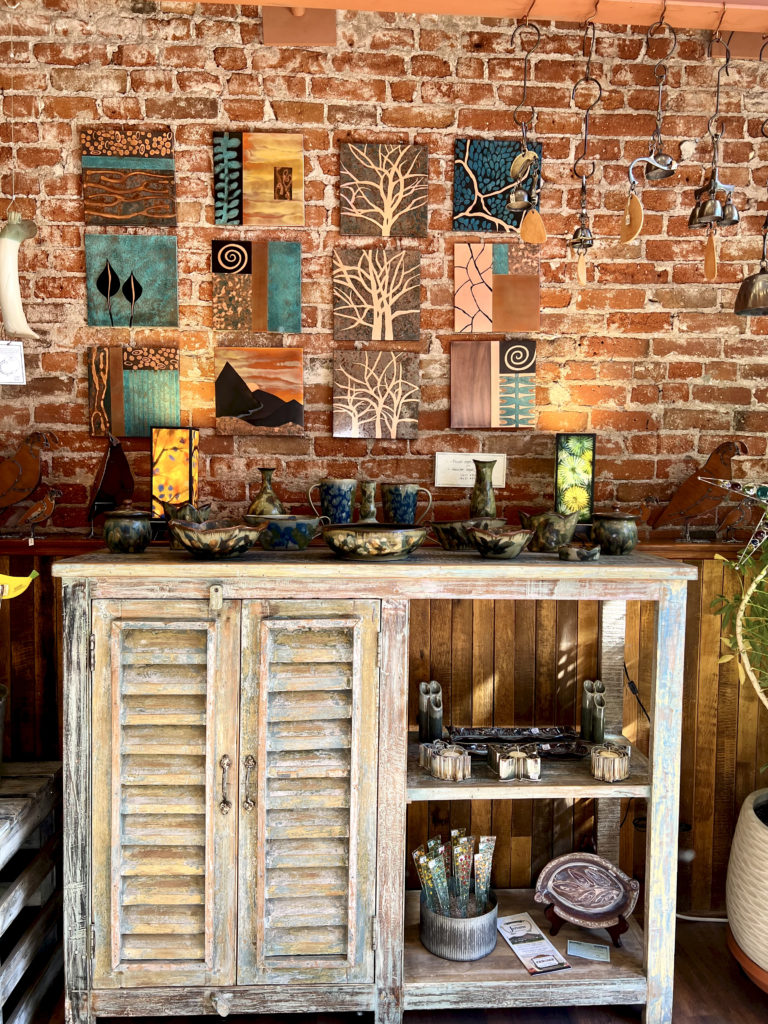 Firefly was one of my favorite places in Jerome. It's a retail gallery with works from both local and international artists inspired by nature.
You'll find pottery, glass art, metal sculpture. I snagged some Butterfield Pottery when I was there.
Jerome Artists Cooperative Gallery is inside the Jerome Hotel. it has fine crafts, paintings, and pottery by 30 local artists. The gallery regularly hosts galas, workshops, and social events.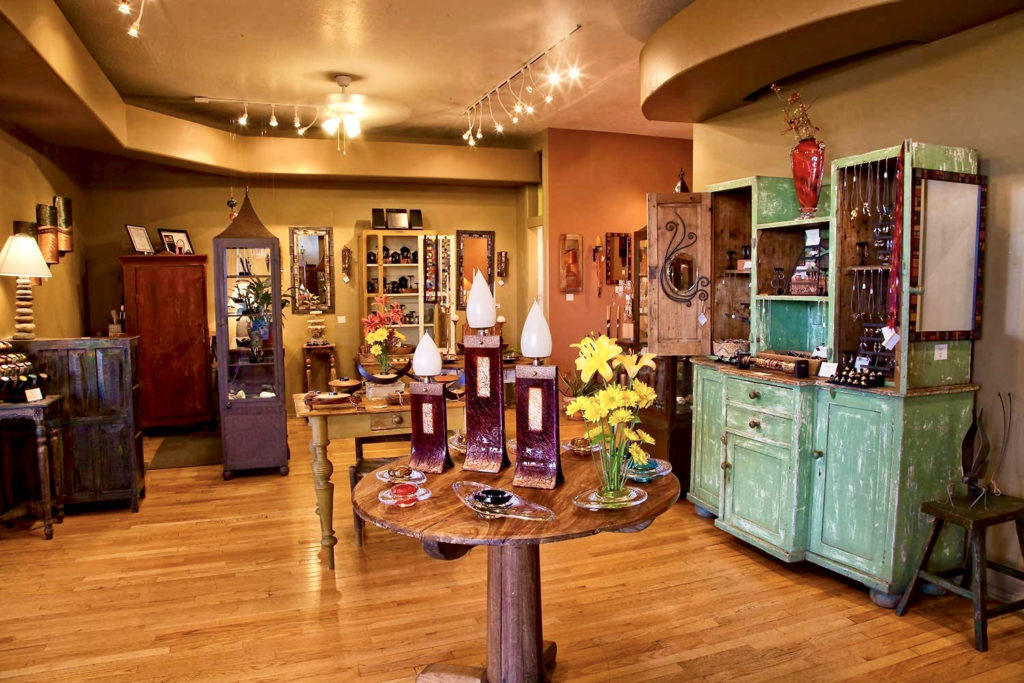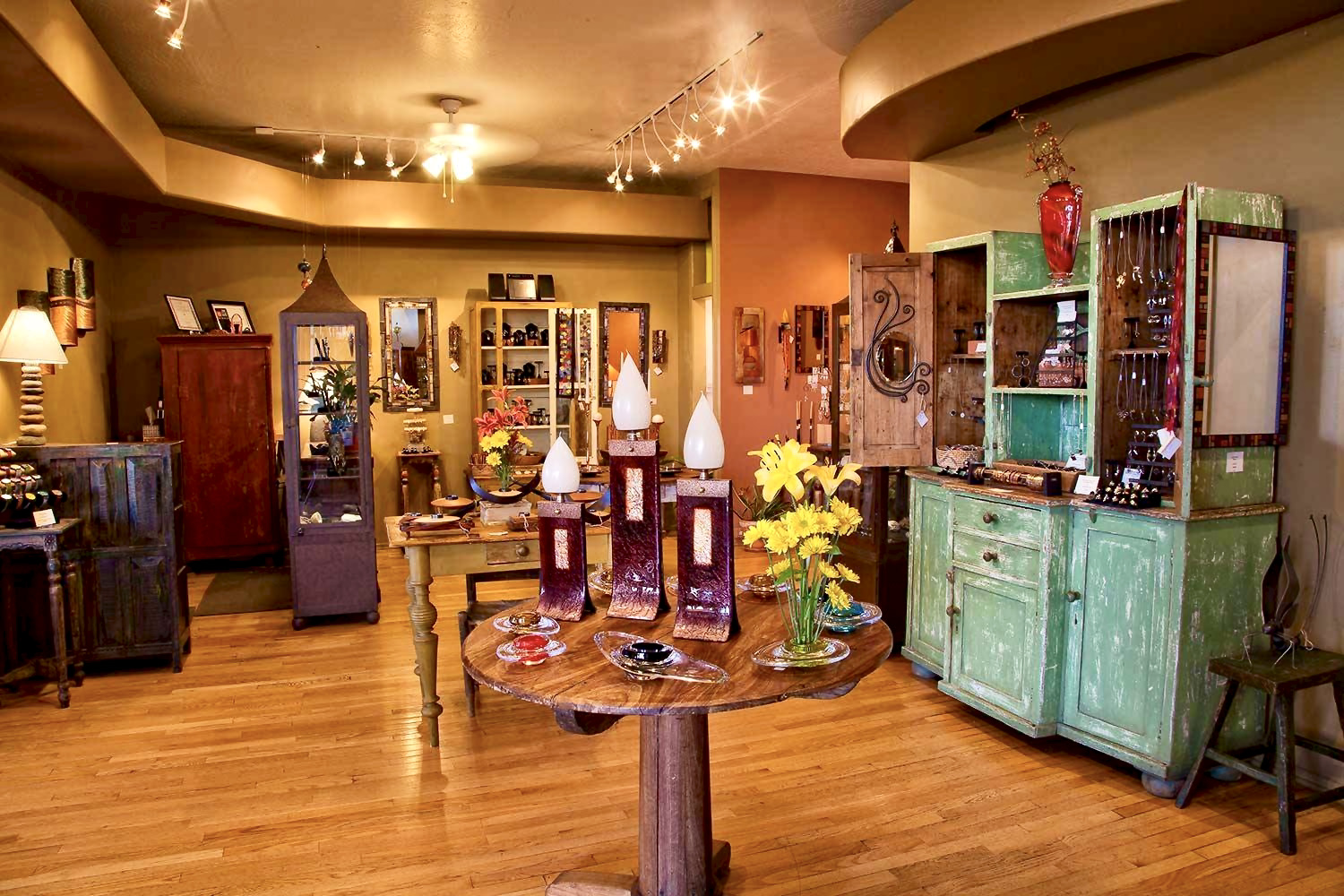 Raku Gallery has an eclectic collection of fine arts, crafts, hand blown glass, ceramics, etc. From the gallery's windows, you'll have spectacular views of the Verde Valley.
Nellie By Kaleidoscopes is a quirky shop housed in the former bordello of Jennie Bankers.
It has the world's biggest collection of kaleidoscopes, created by artists from all over the world. In addition, it has a large selection of handmade marbles and dichroic jewelry.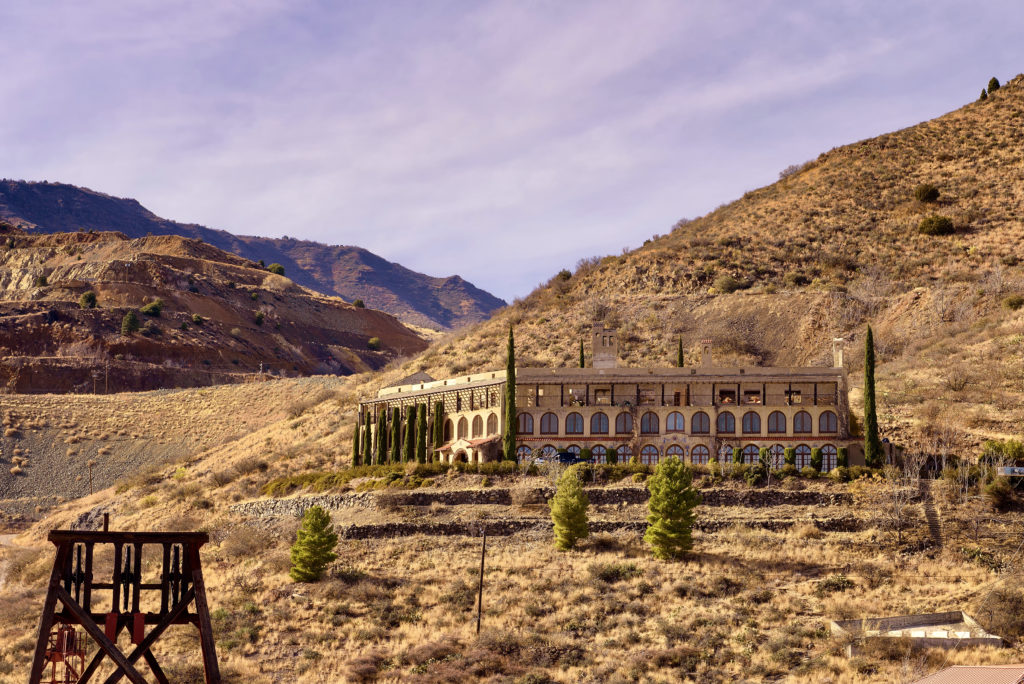 2. Jerome State Historic Park & Douglas Mansion
You can learn about the history of Jerome at Jerome State Historic Park. This is definitely one of the best things to do in Jerome.
The centerpiece of the park is Douglas Mansion. It's the largest adobe structure in Arizona. The mansion houses a museum dedicated to the history of Jerome and the Douglas family.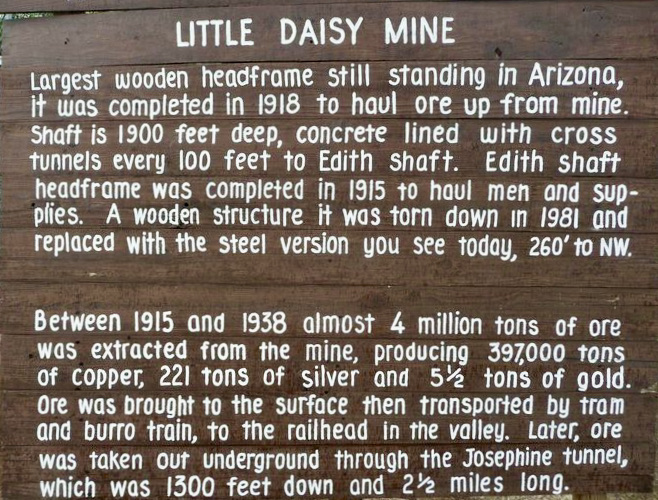 The museum has photographs, mining artifacts, minerals, memorabilia, and video presentations. There's also a 3D model of the town and its underground tunnels. The restored Douglas library is a beautiful period room.
Outside of the house, there's a scenic viewpoint where you can have a picnic or just enjoy the views of the Verde Valley.
Address: 100 Douglas Rd, Jerome, AZ 86331
Entry Fee: $7
Hours: 10:00 am – 4:00 pm daily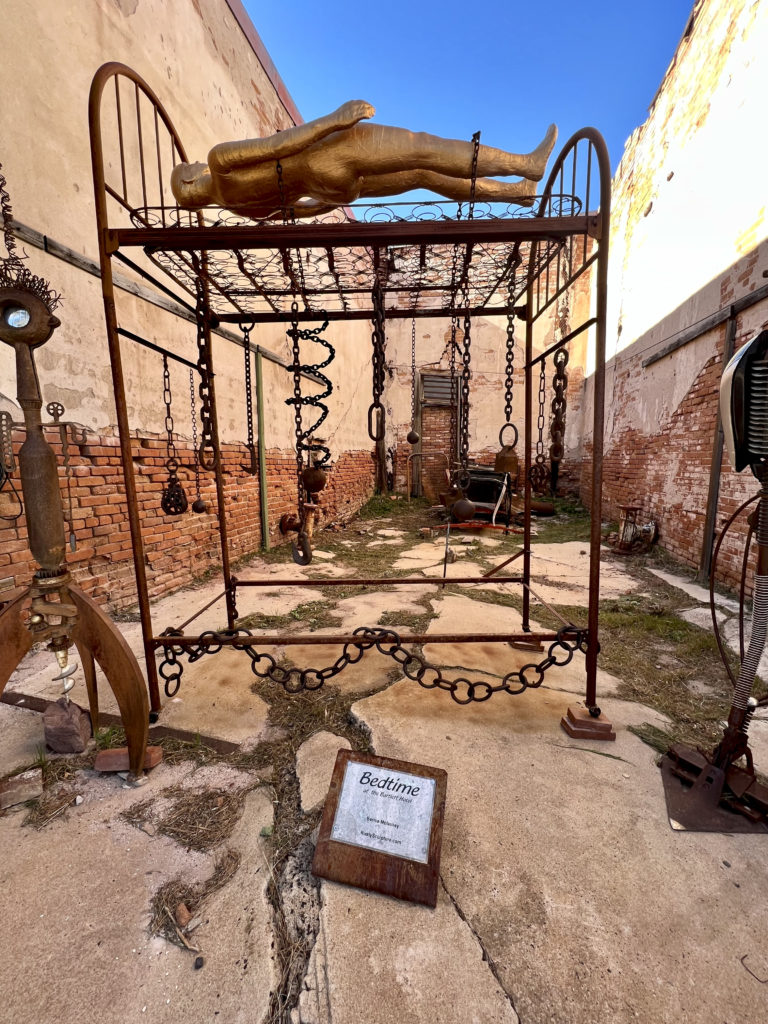 3. Ruins of Bartlett Hotel
The Bartlett Hotel was built in 1901. It replaced a wooden structure called the Grandview Hotel that was destroyed by fire.
The interior was once lavishly decorated, with each room a different color. It also housed Jerome's newspaper, a bank, a drugs store, and offices.
When the landslides began, the Bartlett became unstable. It was abandoned in the 1940s. The ruins of the structure remain, part of Jerome's ghostly atmosphere.
Today, the crumbling shell of this once grand hotel is used as a sort of dry wishing well. Tourists throw change at targets like an old toilet and an outhouse. The hotel houses several art installations that stick with the creepy theme.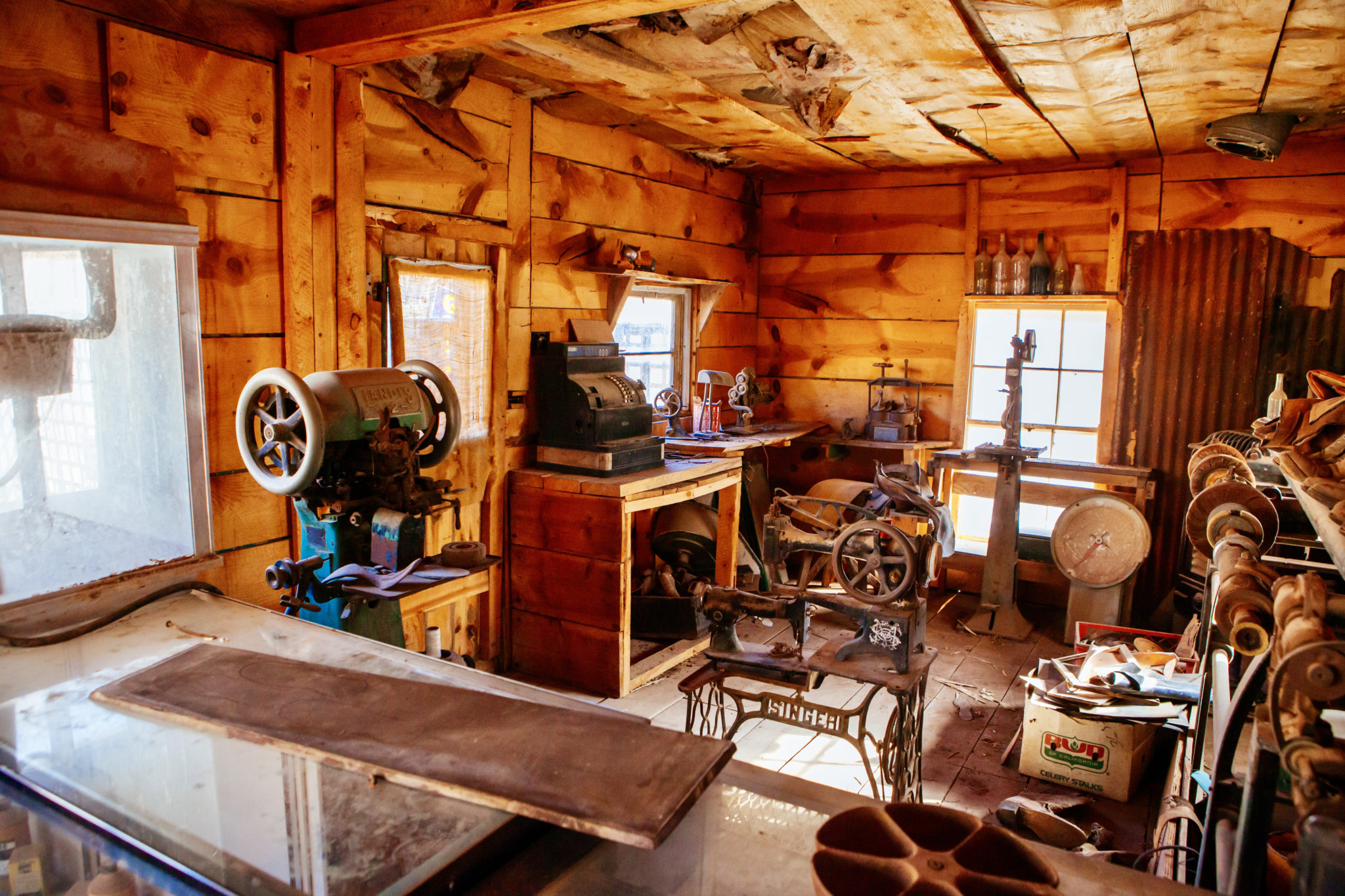 4. Gold King Mine
Don't miss the abandoned Gold King Mine, a top attraction in Jerome. It's a museum that consists of a rambling outdoor graveyard of rusting old mining equipment.
You can walk the grounds. The hulking ruins take you back in time to the early American industrial age.
The museum is filled with vintage transportation: cars, trucks, and motorcycles. There's mining equipment, historic buildings, and a Stamp Mill that was used for crushing the ore. You will also find a working sawmill and Blacksmith shop.
Address: Perkinsville Rd, Jerome, AZ 86331
Entry Fee: $7
Hours: 8:30 am – 4:45 pm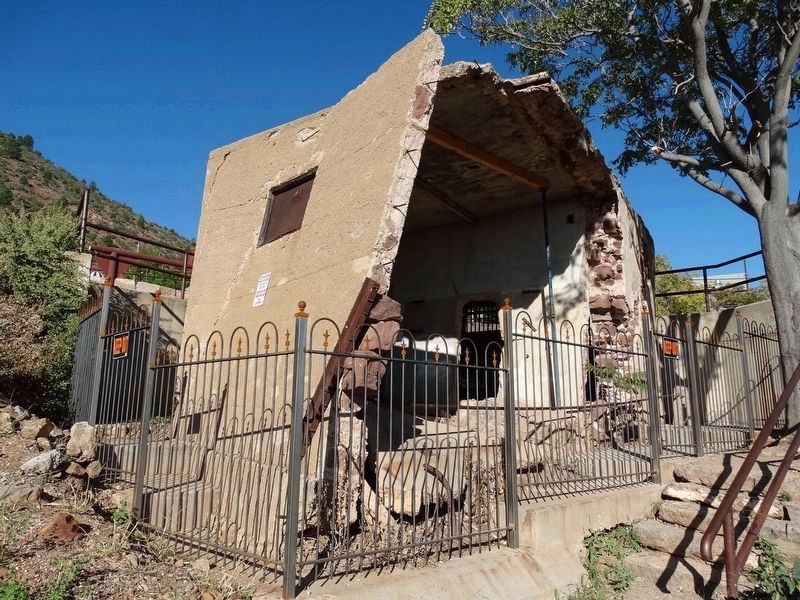 5. Sliding Jail
In 1905, Jerome's Sliding Jail was built into a hill. In the 1930s, it was subject to landslides that caused entire section of Jerome's business district to collapse and slide downhill. The jail now stands 200 feet away from where it was originally built.
Because Jerome was the "wickedest town in the west," the jail was put to good use. Its inmates included gamblers, prostitutes, drunks, and gunfighters.
Today, the ruins of the old fashioned jail are stabilized and fenced off. It's like something right from an Old Western and is one of the things to see in Jerome.
6. Jerome Mine Museum
The Jerome Historical Society Mine Museum is a non-profit museum and gift shop. It opened in the early 1950s.
The museum takes a deep dive into Arizona mining history. You can inspect old miners equipment and remains of gambling saloons. Other artifacts include miners' candlesticks, carbide lamps, cages, drills, and ore carts.
Hours: 9:00 am to 5:00 pm
Entry fee: $2
Address: 407 Clark Street
7. Tuzigoot National Monument
The Tuzigoot National Monument is located about 10 minutes from Jerome in nearby Clarksdale.
The people who built and lived in the rooms of the Tuzigoot pueblo were part of a thriving trade community. The pueblo consists of over 100 rooms. It was most likely home to several hundred people for several hundred years.
After the pueblo was abandoned in the 1300s, it stood empty for over six centuries. In the early 1930s, Tuzigoot was excavated by American archeologists. It became a designated national monument in 1939.
There's an onsite museum that is comprised of archeological artifacts removed from Tuzigoot and nearby archeological sites.
Address: 25 Tuzigoot Rd, Clarkdale, AZ 86324
Entry Fee: $10. The ticket also gets you into the nearby Montezuma's Castle.
Hours: 8:00 am to 4:45 pm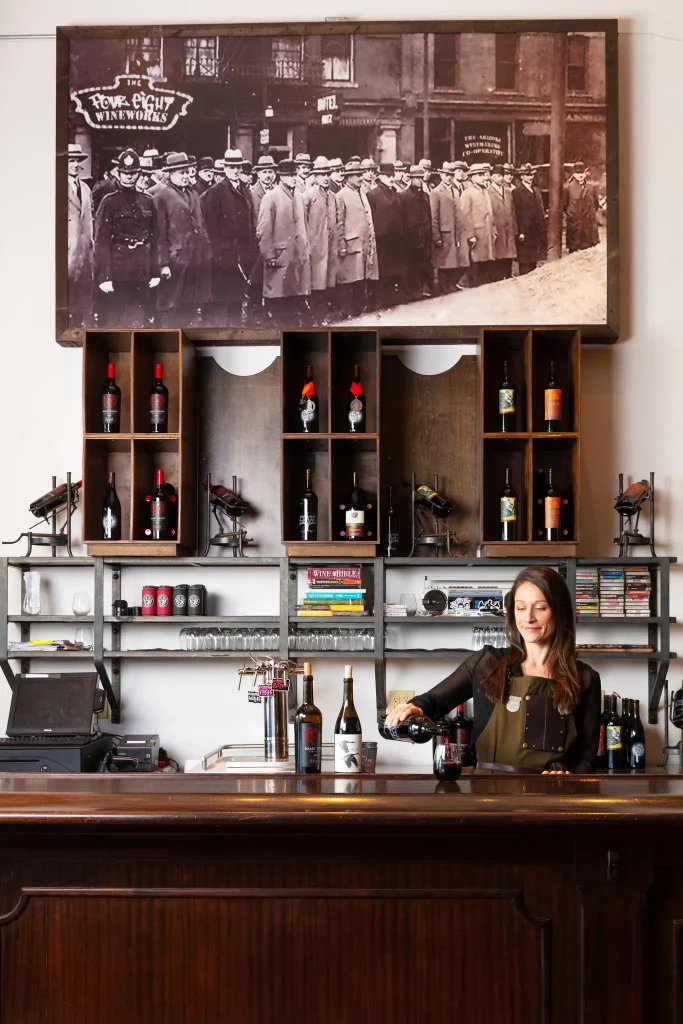 8. Wine Tasting
Wine tasting is big business in the Verde Valley and one of the best things to do in Jerome. The Verde Valley Wine Trail comprises over two dozen venues, with new tasting rooms popping up all the time.
On this stretch of the wine trail, the wine is more experimental and free spirited than elsewhere in Arizona. But it's getting more serious by the minute.
In Jerome itself, you can indulge in wine tasting at Four Eight Wineworks on Main Street. The unpretentious winery is run as a cooperative. The wines on display come from the tenants who share a winemaking facility.
You can also check out Passion Cellars in Jerome. The winery specializes in fruit forward, complex, and artistically blended red wines and crisp white wines.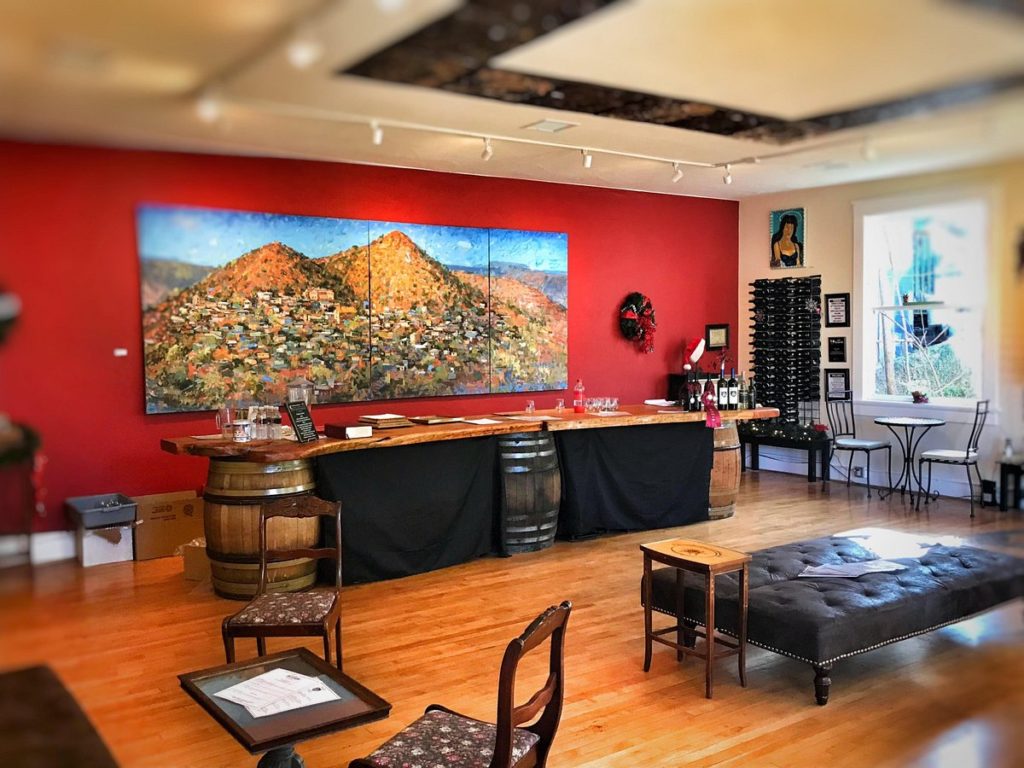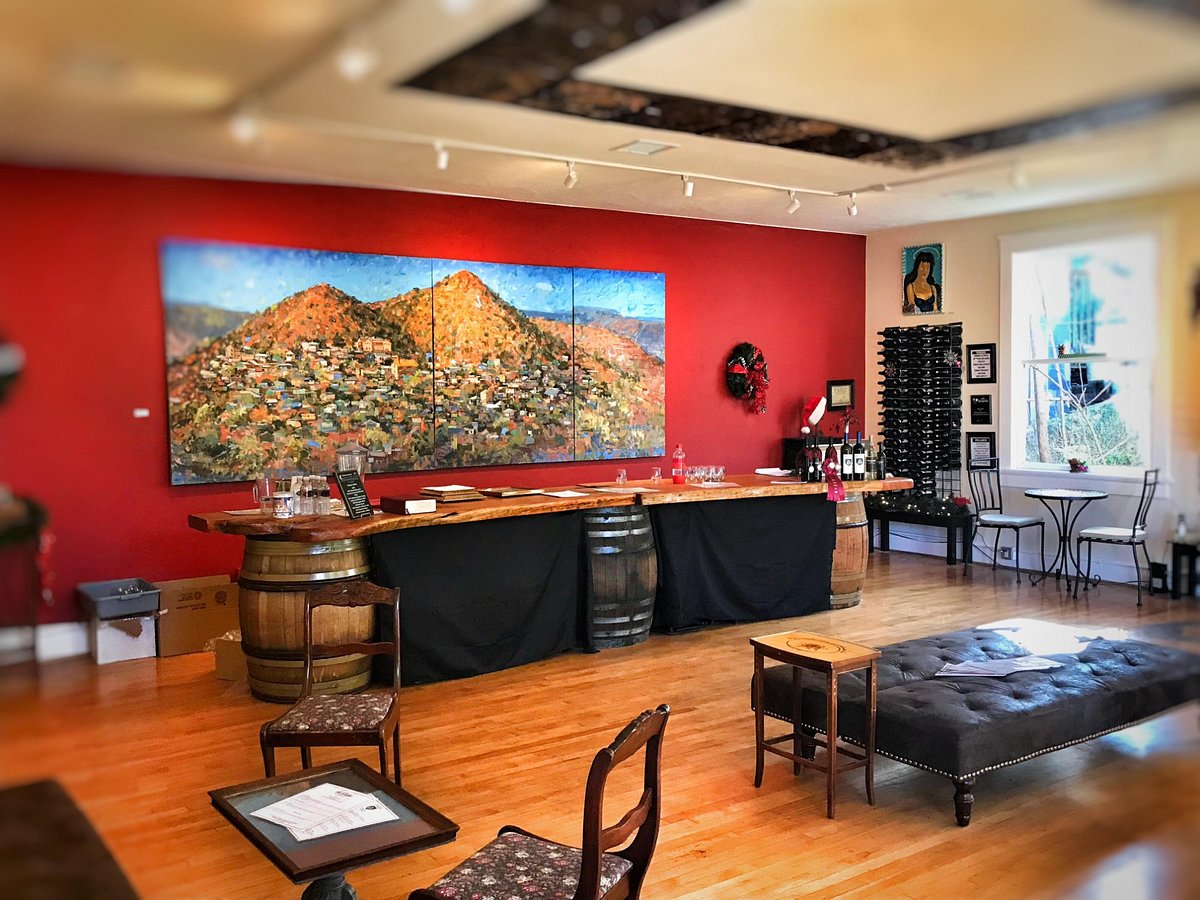 Another good local option is Vina Zona. For roughly $20 per person, you'll have a tasting of 5 glasses in a beautiful setting.
Further afield is the excellent Verde valley winery Javelina Leap. It's just 30 minutes from Jerome. Grapes range from Roussanne, Voignier, and Syrah.
Another delicious winery in the area is Page Springs Cellar. The winery sits on an artesian spring, which makes the place look wild and beautiful.
If you want to take a wine tour of the Verde Valley, click here for a day tour from Sedona. This cool tour gives you a 6 hour tour on a hop on hop off van. You can also combine wine with the vortexes of Sedona on this tour.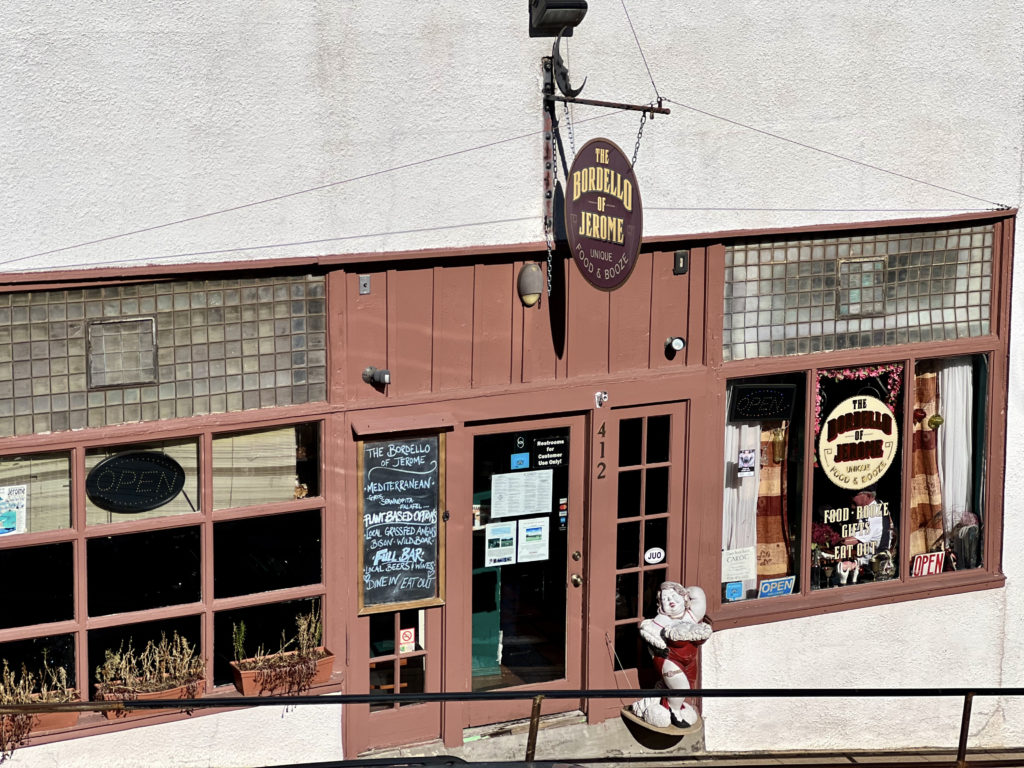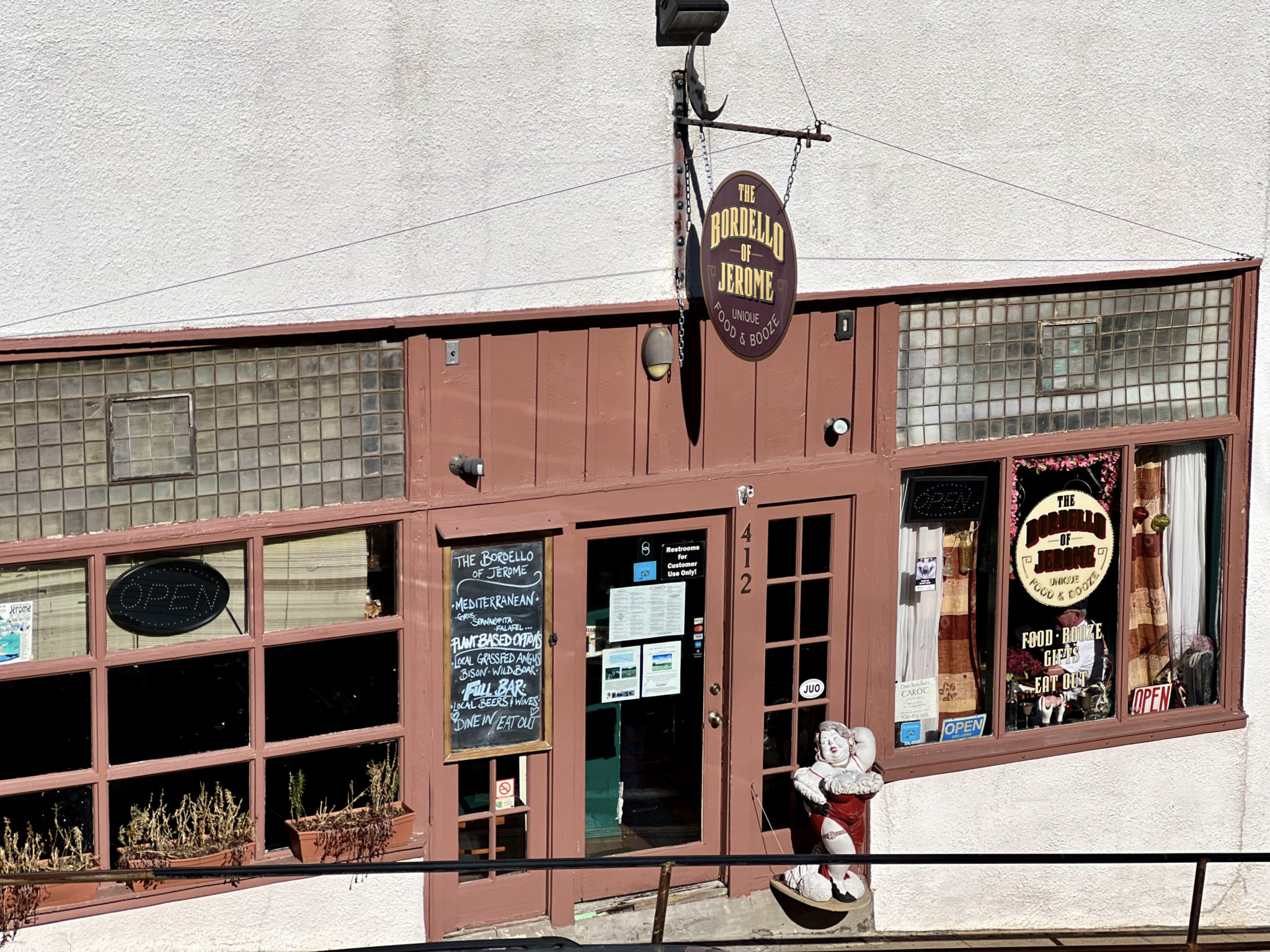 9. Jerome Tours
Other than wine tours, there are other good tours you can book to get the lowdown on Jerome, its mining history, and the Verde Valley.
For a 5 hour tour exploring the history and sites of Jerome, click here. You can also take a guided tour on a day trip from Sedona.
Jerome takes its "ghost town" moniker seriously.
If you want to take a deep dive into Jerome's paranormal past, you can take a ghostly walking tour in Jerome. Or, take a classic ghost tour that leaves from Sedona.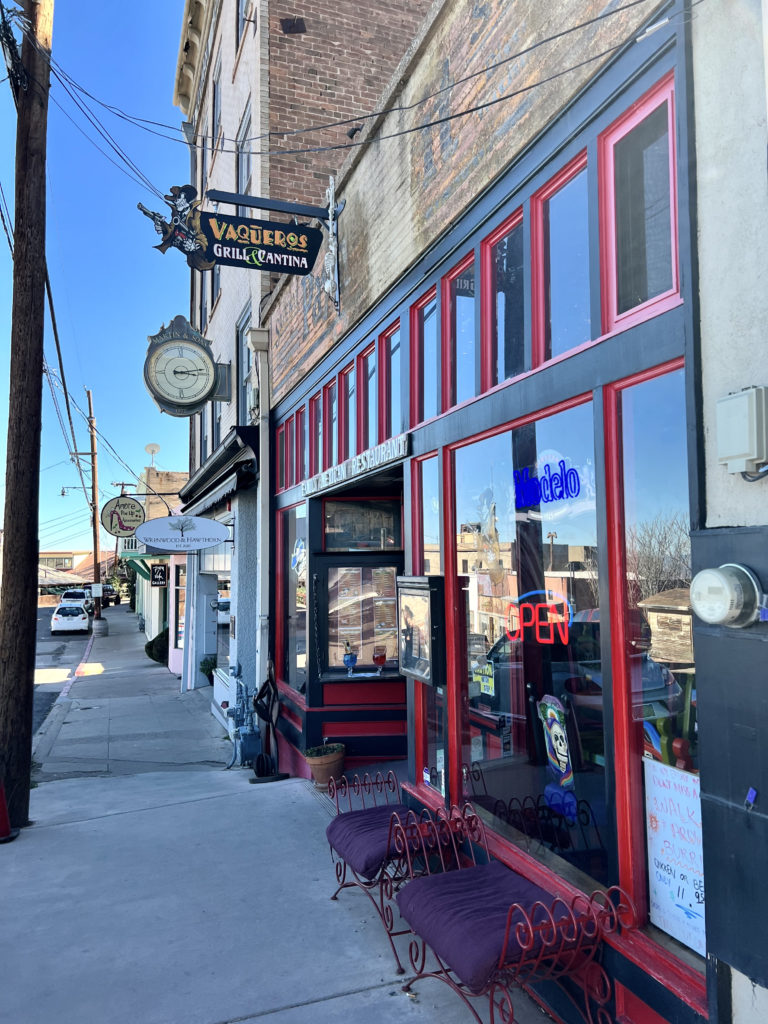 Where To Eat In Jerome
There are plenty of good places to eat in Jerome. The Mine Cafe is a beloved institution offering up breakfast and lunch dishes. You'll find everything from strawberry French toast to burgers.
Grapes is a more upscale restaurant. Here, you'll find Italian themed dishes in a cozy ambience. If it's Mexican food you're craving, stop in at Vaqueros Grill and Cantina.
If you want to tap into Jerome's haunted vibe, have a burger at Haunted Hamburger. The restaurant is supposedly haunted by a frustrated tradesman with a thing for hammers.
The Spirit Room is the perfect place to stop in for a cocktail and live music. It's located just below the Hotel Connor.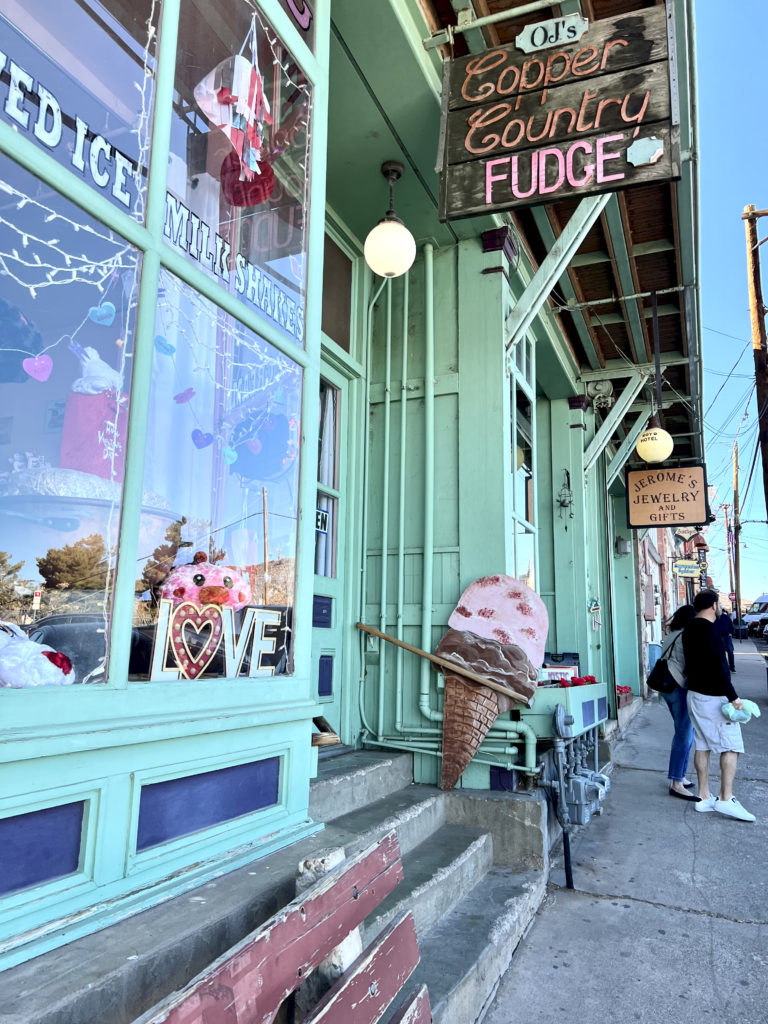 Where To Stay In Jerome
I didn't stay in Jerome, as I was day tripping there.
But the Jerome Grand Hotel and the Clinkscale Hotel are good hotel options.
Getting To Jerome
Jerome is about 25 miles southwest of Sedona. It takes 45 minutes to drive there. Jerome is also a 2 hour drive from Phoenix.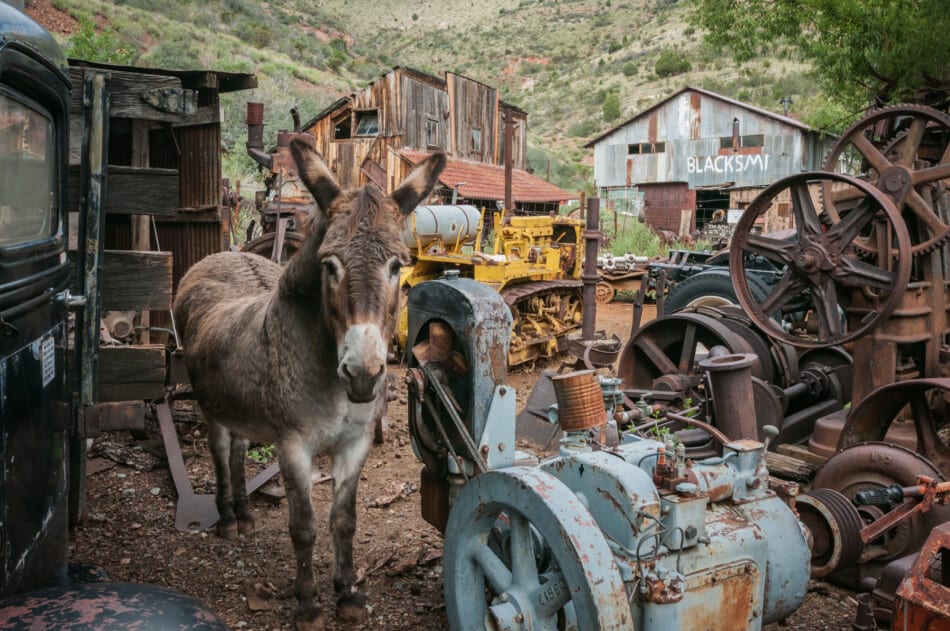 You access the town via the twisty Mingus Mountain with (slightly hair raising) switchback roads. The view out over the valley is gorgeous.
There's only one pull off though. Otherwise, if you're driving, keep your eyes on the road!
Parking can be tough in town. There are limited parking lots and street parking available. The streets are also very narrow and can get backed up with traffic quickly. It's best to arrive early.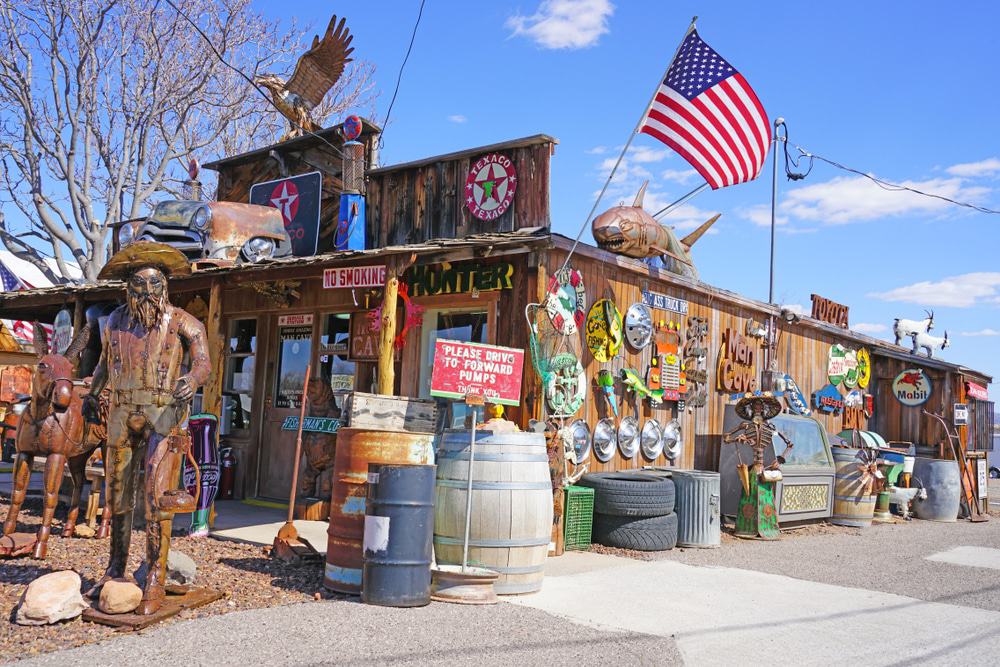 More Time In Jerome?
Looking for some other things to do in and around Jerome? You could combine a visit to Jerome with other attractions in the Verde Valley. Here are four easy day trips from Jerome:
1. Cottonwood
Old Town Cottonwood is less than 20 minutes from Jerome. So you could easily visit both towns on a day trip.
Cottonwood is the main stage for Verde Valley wineries. The four block stretch of Main Street is loaded with wineries.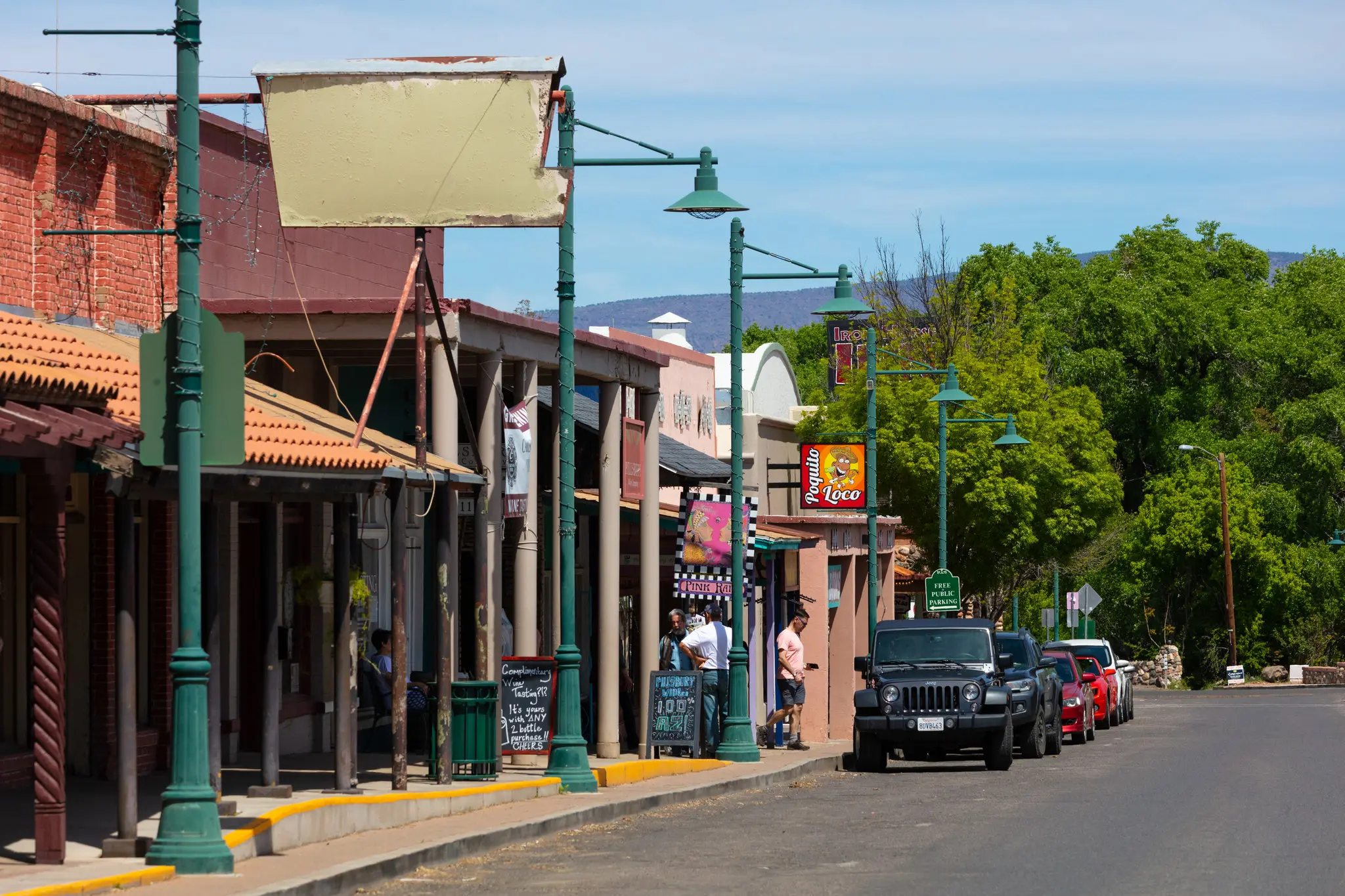 The architectural heritage of Old Town Cottonwood is recognized in the USA's National Register of Historic Places. On Main Street, there are buildings that originate from the Prohibition era and plenty of museums.
There are also plenty of hiking trails near Cottonwood — Sycamore Canyon, Woodchute Mountain, and Brins Mesa.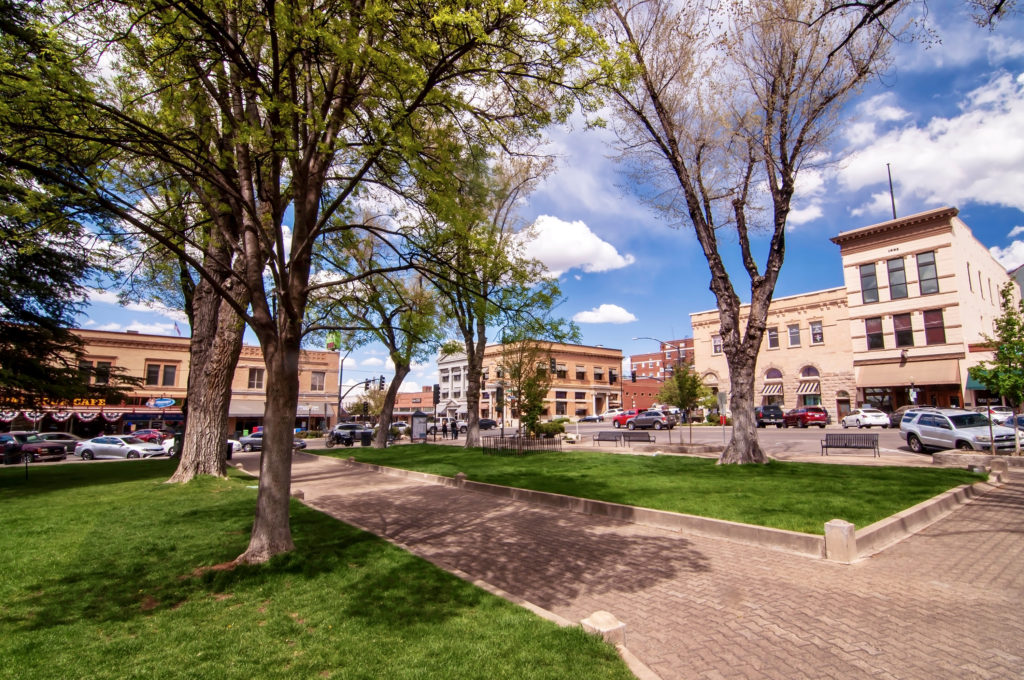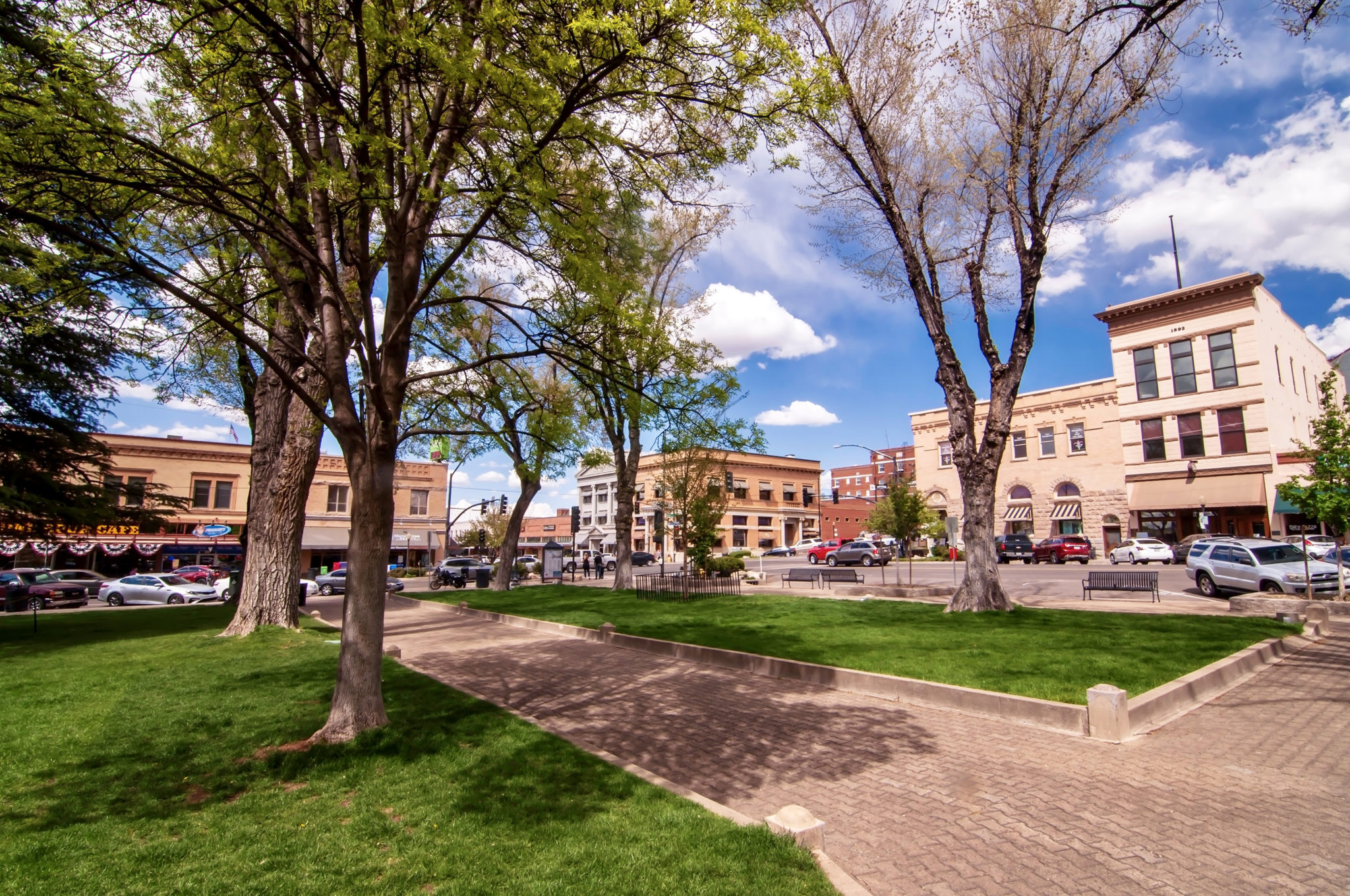 2. Prescott
Prescott is a quaint and cool town in Arizona, less than an hour from Jerome. Founded in 1864, Prescott has more than 800 buildings on the National Register of Historic Places.
In particular, the town is home to Arizona's famous Whiskey Row. This stretch of road on south Montezuma Street once housed 40+ bars. The oldest whiskey bar is The Palace, which opened in 1877.
Nowadays, Prescott isn't that wild. You'll find plenty of ice cream and fudge shops, boutiques, and art galleries. If you wander down from the main plaza to Cortez Street, you'll find Antique Row.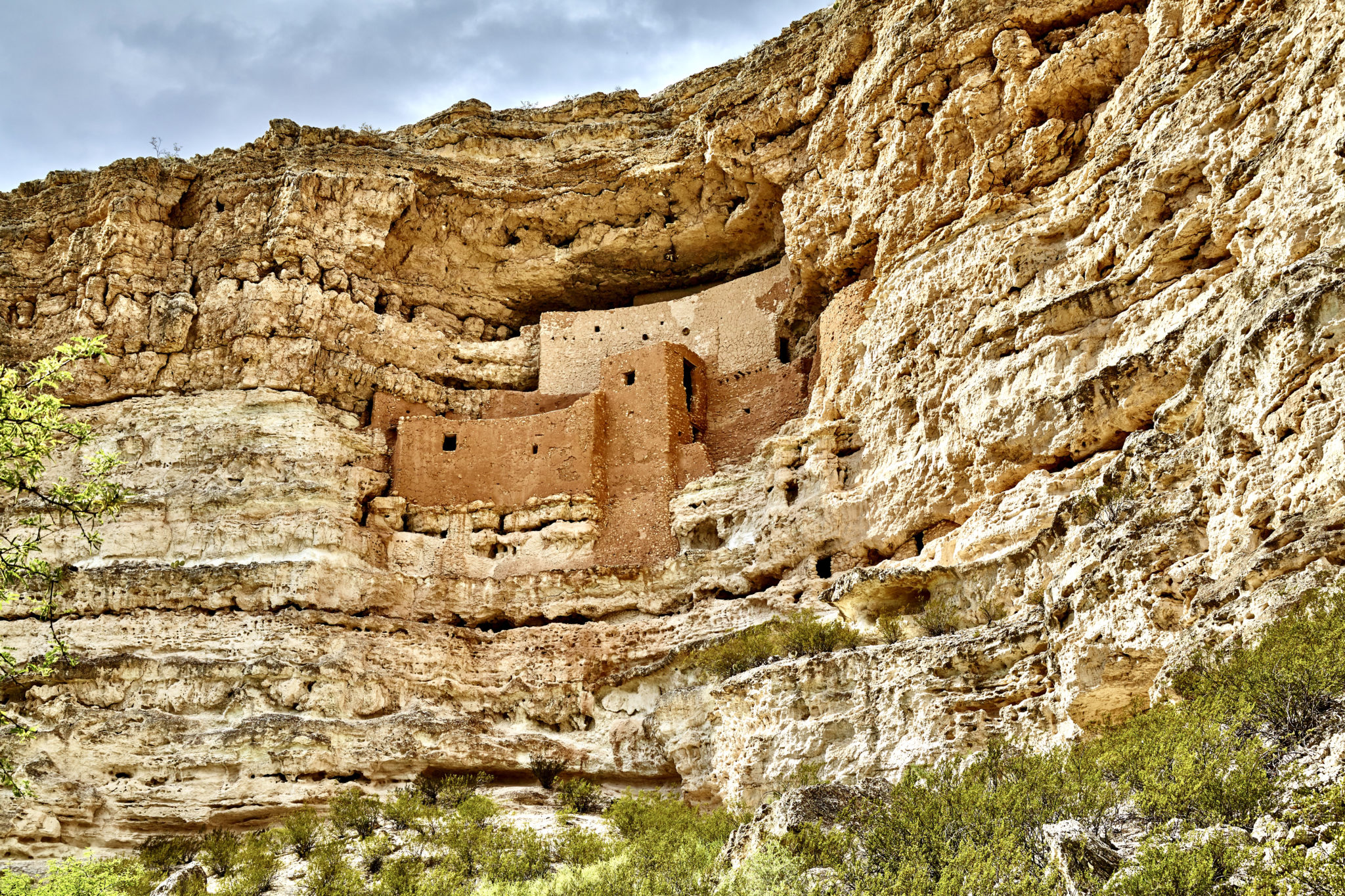 3. Montezuma Castle
Established in 1906, Montezuma Castle is one of the top attractions near Jerome. It's the third National Monument dedicated to preserving Native American culture.
It's a 20 room high rise apartment, nestled into a towering limestone cliff. The castle tells a story of ingenuity and survival in an unforgiving desert landscape.
Despite the name, there's no connection between the monument and the famous Aztec leader.
A self-guided loop trail leads you past the incredible five story cliff dwelling, through the sycamore grove and along Beaver Creek. Another loop leads you past an oasis used by the Sinagua people over 600 years ago. You can also take a 25 minute ranger tour.
You can see both Jerome and Montezuma's Castle on a day tour from Sedona.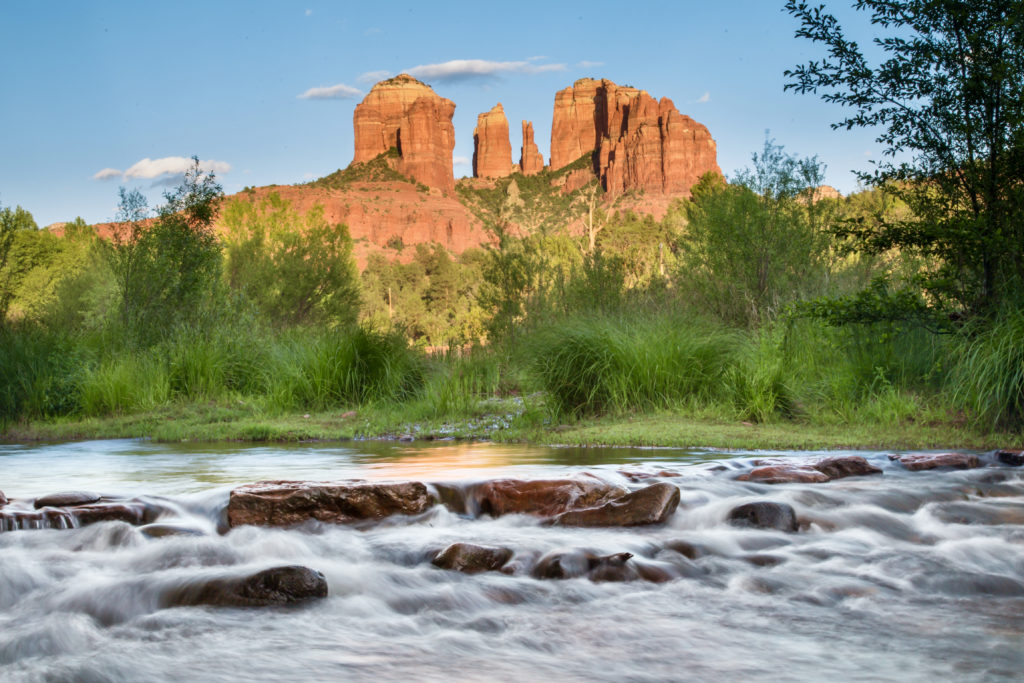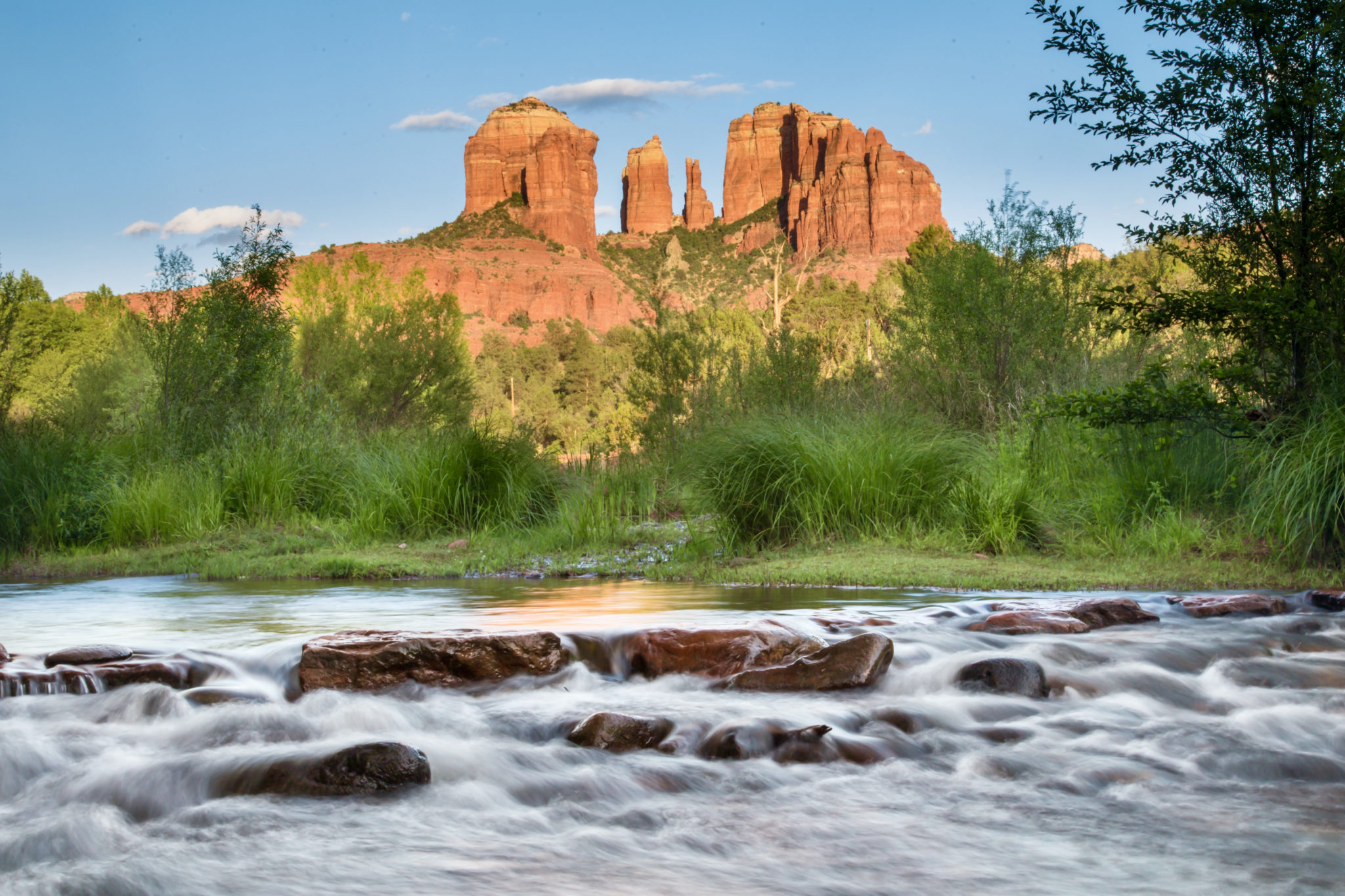 4. Sedona
Nestled amid striking sandstone formations, Sedona is a real looker. It's only 45 minutes from Jerome. This scenic desert town is surrounded by glowing red buttes and steep canyons.
The myriad hiking trails will take you to up winding paths, to overlooks that will leave you breathless with awe.
Sedona is also an adorable New Age town and healing paradise. Sedona has long attracted spiritual seekers, artists, and healers. Many people believe that the Sedona vortexes radiate the earth's energy.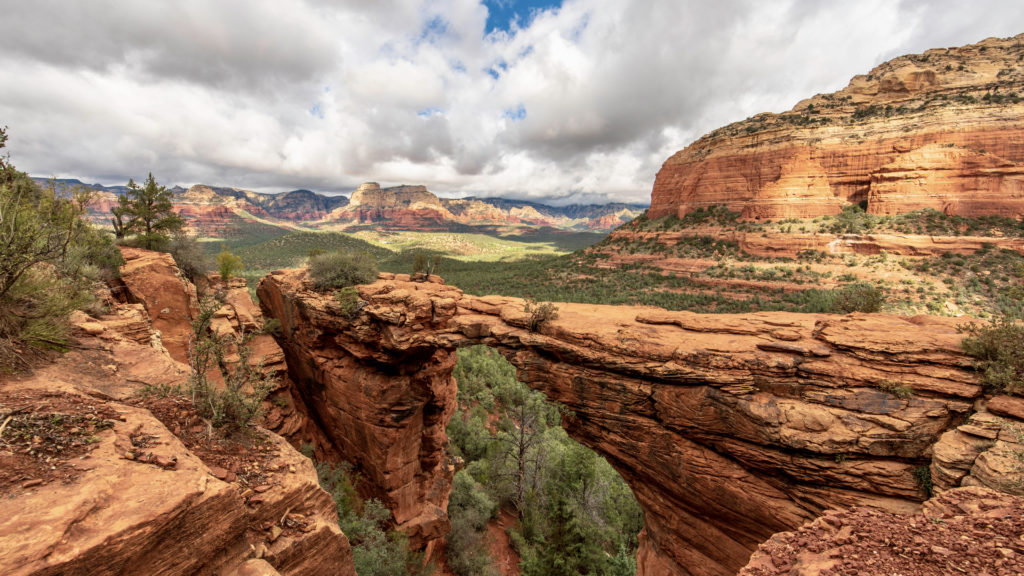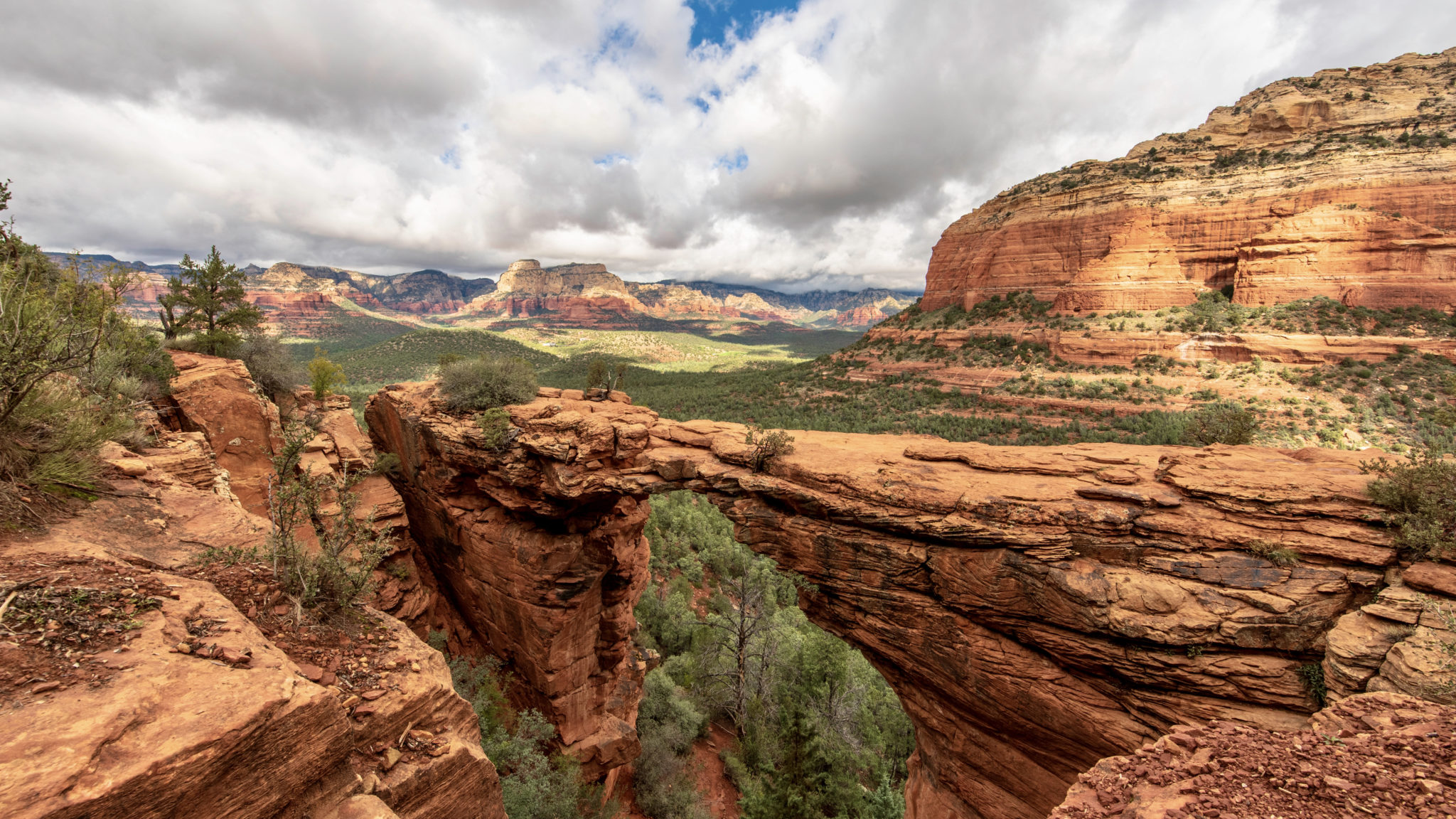 Uptown Sedona is filled with cute shops and galleries sell crystals, fine art, ceramics, and new age paraphernalia.
Here's my guide to the best things to do and see in Sedona.
To explore Sedona by jeep, an iconic thing to do, you can take this Pink Jeeps tour to the red rocks range. This tour takes you to the ancient ruins, including the Palatki Heritage site. This tour takes you to Diamondback Gultch for red rock views.
I hope you've enjoyed my guide to the best things to do in Jerome Arizona. It's definitely a unique town to visit and holds some interesting pieces of U.S. history. You may enjoy these other U.S. city itineraries:
If you want to know what to do in Jerome, pin it for later.