Wondering what to do in Aspen? I'm happy to share this special place with you all! This is the ultimate list of the best things to do and see in Aspen, along with tips for visiting.
Aspen is a picture perfect town set in a gorgeous valley where the Elk Mountains cut sharp silhouettes against vibrant blue skies. It's an intoxicating mix of wilderness and culture.
You can revel in nature on the hiking and skiing trails and then indulge in the town's urbane shopping, fine dining, and craft cocktail scene.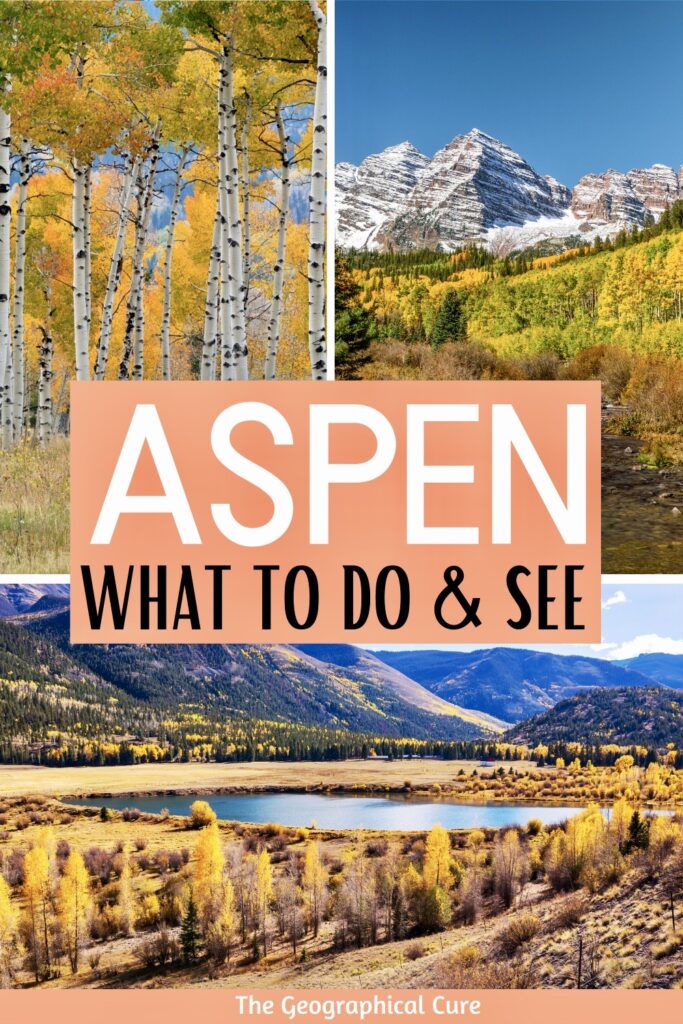 Aspen is best known as one of the US' top ski towns, a place where high altitude meets high end. Aspen attracts a jet set crowd, giving the town an aura of glitz and glamor. But Aspen isn't just for celebrities, and can be visited without breaking the bank.
A Short History Of Aspen
Before we dive into the best things to do and see in Aspen, let's take a quick look at the town's rich history, of which it's justifiably proud. Along Aspen's numerous hiking and walking trails, you'll find many signs celebrating stories and events in Aspen's history. As a history buff, I found them fascinating.
Through these stories, we learned Aspen was originally founded as a small mining camp in the late 1800's by settlers hoping to make their fortune in silver.
The population of miners and their families swelled to 12,000 at the town's early peak. Eventually, though, the silver industry crashed and Aspen's inhabitants abandoned the town.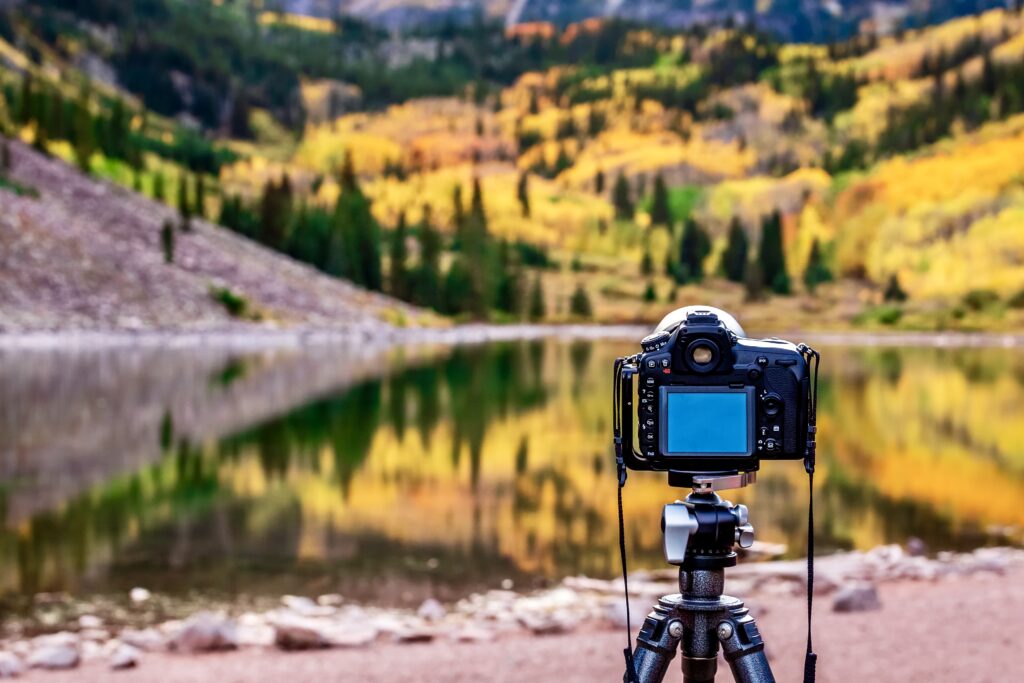 Aspen then sat mostly dormant until 1946 when the Aspen Ski Mountain was first opened. Once word got out about the fantastic quality of the skiing, the rest was history.
People flocked to Aspen for its winter festivities. Over time, the budding tourism industry quickly grew into the world class destination the town is today. If you want to learn more about its history, in addition to all the best things to do in Aspen, look no further than this guide!
Best Tours & Experiences In Aspen
Here are some of the top experiences in Aspen. Be sure to book ahead in high season!
Best Things To Do And See In Aspen
Here's what I think are the top things to do in Aspen. I've divided them up by category — history, art and culture, hikes, family favorites, etc. I've also given you the rundown on the best places to eat, stay, and play in Aspen
1. Explore The Town
One of the best things to do in Aspen is just strolling the streets. The historic downtown is remarkably quaint, with its wide sidewalks, signature red brick buildings, and Victorian confections.
As you ramble around the town, you'll also notice some impressive modern homes mixed in among the traditional ones. We saw everything from Bauhaus, Contemporary, and Mid-Century Modern.
The Aspen Pedestrian Mall is in the center of the historic downtown. You can have a carefree, car-free stroll there.
You can explore Aspen by yourself. Alternatively, you may want to book a historical walking tour with an overview from an expert. If you want to learn about Aspen's dark side as an old mining town, you can go on a nighttime ghost tour.
2. Best Historic Landmarks in Aspen
There are quite a few things to do in Aspen for history buffs.
Aspen Historical Society
The Aspen Historical Society is a great resource for learning more about the early years of Aspen. In addition to helping to maintain multiple historical sites around town, they also offer guided tours from June through the beginning of October.
If visiting during the fall season, you will want to plan for late September in order to see some fall foliage while also getting in for a historical tour before they wrap up for the season.
Check out all the available tours and register ahead of time on the Historical Society webpage: https://aspenhistory.org/tours-sites/tours/.
For more extreme history aficionados, you can even schedule a tour of the Historical Society Archives for a deeper dive into old Aspen.
Wheeler/Stallard House Museum
The Wheeler/Stallard House Museum is housed in a gorgeous Queen Anne Victorian home built in 1888 by Jerome Wheeler. He was the president of R. H. Macy & Company department store in New York City and a huge fan of the Colorado wilderness.
Struck by the beauty of Colorado when he visited in 1883, he decided to invest in the local mining industry. He became a prominent member of the local communities of Aspen, Leadville, and later Manitou Springs.
His Aspen home is now preserved as a historical site, with the first floor kept in the traditional stylings and furnishings of the original decor while the second floor has rotating exhibits.
Admission is free for everyone on the first Saturday of the month, otherwise it the cost is $10 for adults, $8 for seniors, and is free for children under 18.
Holden/Marolt Mining and Ranching Museum
Included in the admission cost of the Wheeler/Stallard House Museum is entry into the Holden/Marolt Mining and Ranching Museum. The "Free First Saturday" deal also applies here.
This museum sits on the previous site of the Holden Lixiviation Works, an ore processing plant that was at one point the largest industrial complex in the region. It celebrates the industrial and agricultural history of the town and is a must see for history buffs like myself.
With the cost of admission covering both this and the Wheeler/Stallard House, this is a great low-cost activity to fill an afternoon in Aspen. Starting in October and lasting through the spring season, admission to the museum is by appointment only, so be sure to plan ahead if you visit during this time frame.
2. Best Art And Culture In Aspen
In addition to its historical roots, Aspen also has a rich art culture to enjoy as well. This could well be because the nation's financial elites and trust fund babies took up a migratory perch in Aspen.
Many of the galleries feature an eclectic mix of antiques, western art, modern art, and more. Here are some of the best things to do in Aspen if you're an art nerd like Leslie!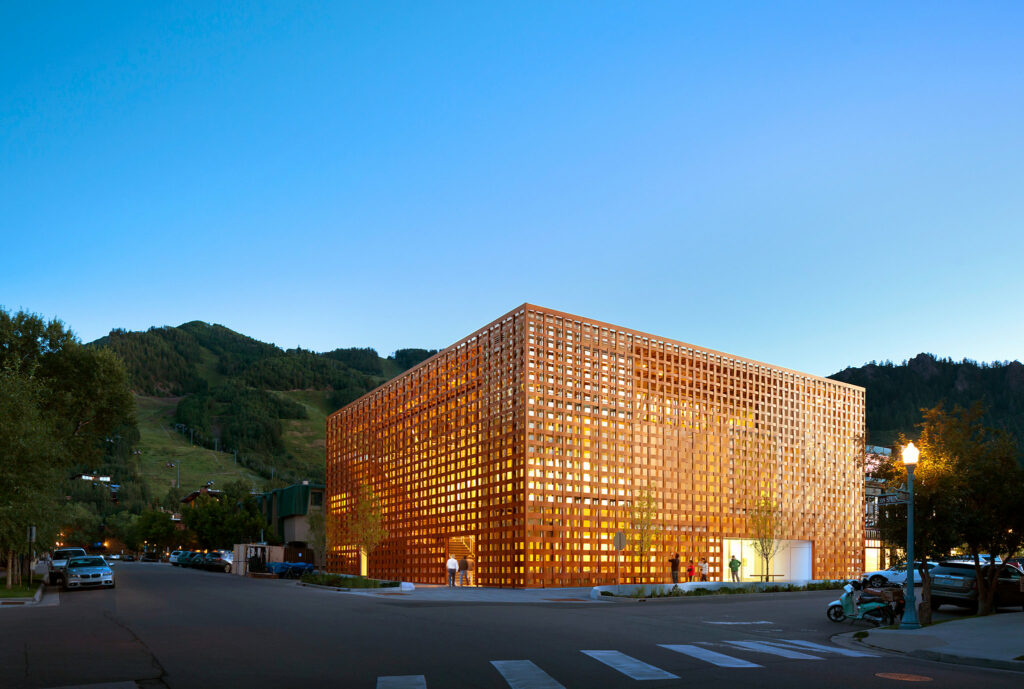 Aspen Art Museum
The Aspen Art Museum is a "non-collecting" museum with rotating exhibits featuring the best in international contemporary art. In fact, the building itself is a wonderful work of art!
Completed in 2014, the museum was designed by Shigeru Ban and features an interesting woven wood exterior, walkable skylights, and a grand staircase. Ban stated that he was inspired by the relationship between the architecture and and its surroundings, aiming to seamlessly merge design and landscape.
The museum is open daily Tuesday to Sunday 10:00 am to 6:00 pm, and admission is always free. Check out the website for updates on rotating galleries and upcoming events when planning your trip.
Aspen is also filled with quirky galleries. At the time of writing this article, I counted 17 different art galleries in this small town.
It would be over the top to write about them all, so I will just list a few of my favorites and say that with this many options, I am sure you will find one that suits your particular art geekery. My favorites were: Gallerie Maximillian, Aspen Fine Art Gallery, Raven Gallery, and Baldwin Gallery.
Daniel's Antiques
Daniel's Antiques is a must see in my opinion! This store is equal parts art gallery, museum, and antique store. It houses some of the most well-preserved antiques I have ever seen.
It features so many interests and niches that I have no doubt everyone in your party will find something that catches their eye. Whether its classic toy trains and model cars or their recently acquired set of Louis Vuitton travel trunks, the wonders are seemingly endless. Personally, I was drawn into the shop by the two 19th century Chinese bronze cannons sitting in the window.
The Red Brick Center for the Arts in downtown Aspen features two exhibition spaces, the Main Gallery and the West Gallery. Both feature a diverse rotating collection of artwork for sale with an emphasis on local artists.
In addition to the galleries, the Red Brick Center hosts a multitude of adult and kids classes. The center is open Monday-Friday 9:00 am to 5:00 pm. Check the website for updates for the current exhibits and class schedule.
Wheeler Opera House
Want to take in a performance? It's one of the best things to do in Aspen, a great way to unwind after a busy day in nature.
The Wheeler Opera House is housed in a beautiful building that's a mix of Romanesque and Italianate style architecture. It's Aspen's premiere performing venue, offering up concerts, operas, lectures, and music events.
Aspen Films
Aspen Films is a local group that promotes film as a medium through highlighting independent producers and directors since the mid-70's. They partner with the local ISIS theater and Wheeler Opera House to screen unique and thought provoking films.
In addition to their periodic features, they also host an independent film festival every year in late September. This year was the 43rd year of the Aspen Films Filmfest, and by all accounts was a fantastic event for the community. If you happen to visit during this time next year, I recommend you check it out!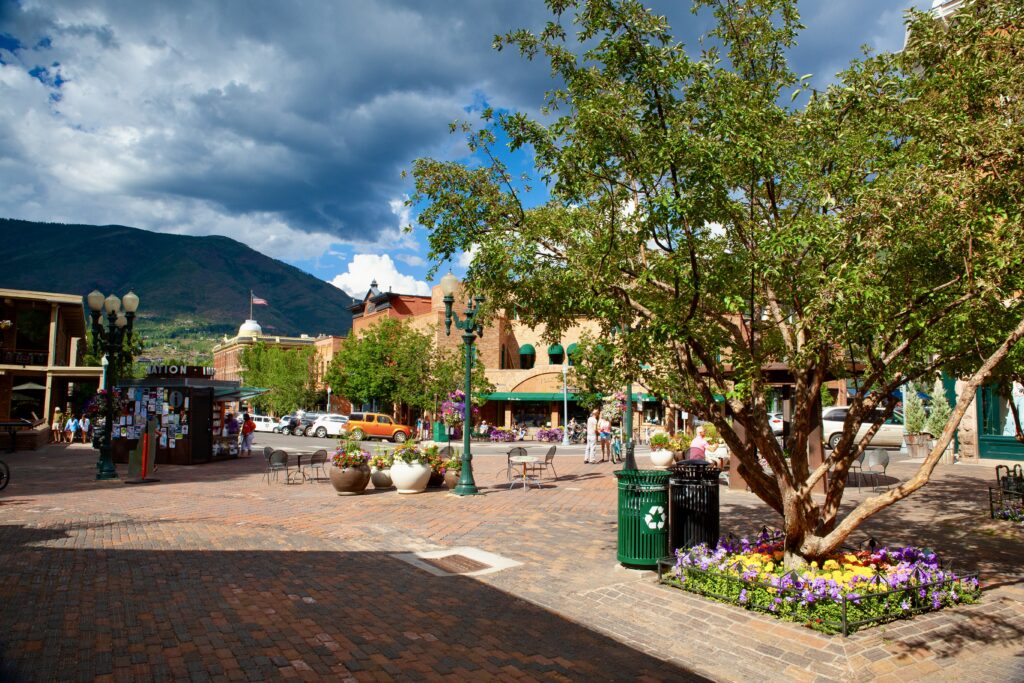 3. Best Shopping in Aspen
Because Aspen is a luxury ski destination, it's chock full of upscale shops and boutiques. In fact, if you have a keen eye for designer fashions, shopping is one of the best things to do in Aspen.
As you walk around the downtown area you'll see familiar designer names like Gucci, Dior, James Perse, Louis Vuitton, Ralph Lauren, Rag & Bone, and Prada. In addition to these, there are also high end shops that focus specifically on winter gear such as Aviator Nation, which features colorful ski jackets in a style reminiscence of 80's gear.
While its fun to peruse the well known brands, I personally found myself drawn to more local institutions such as Harper + Hudson which is a locally owned apparel shop, Susie's Ltd. Consignment, and Souchi which sells handmade cashmere and cotton sweaters made just next door in neighboring Basalt Colorado.
Pitkin County Dry Goods is another excellent local shop that sells fun designer apparel, though it does have a reputation for high prices. Have to pay that steep Aspen rent somehow!
One place that I think you should make a point to stop in is Kemo Sabe. The shop sells luxury western wares including cowboy hats, boots, belt buckles, bolo ties, and more.
The business has now expanded to have store fronts in Vail, Jackson, and Las Vegas. But this is where it all began.
The store is usually mobbed with shoppers on weekend days. It provides plenty to look at with a massive taxidermy moose and elk on the wall, hundreds of styles of cowboy hats, and workers using branding tools to add custom flair to customer's hats.
If you try on a hat and like the look but are uneasy about the high price tag, be sure to check out Susan Millinery's stand at the Aspen Saturday Market. The millinery, also known as Aspen Hat Lady, offers equally handsome handmade hats at a more palatable price point.
While on the topic of the Aspen Saturday Market, this is one of the better local farmers markets I have been to in my travels around Colorado. They have very strict requirements for who is allowed to be a vendor. Only Colorado grown/made items can be sold here.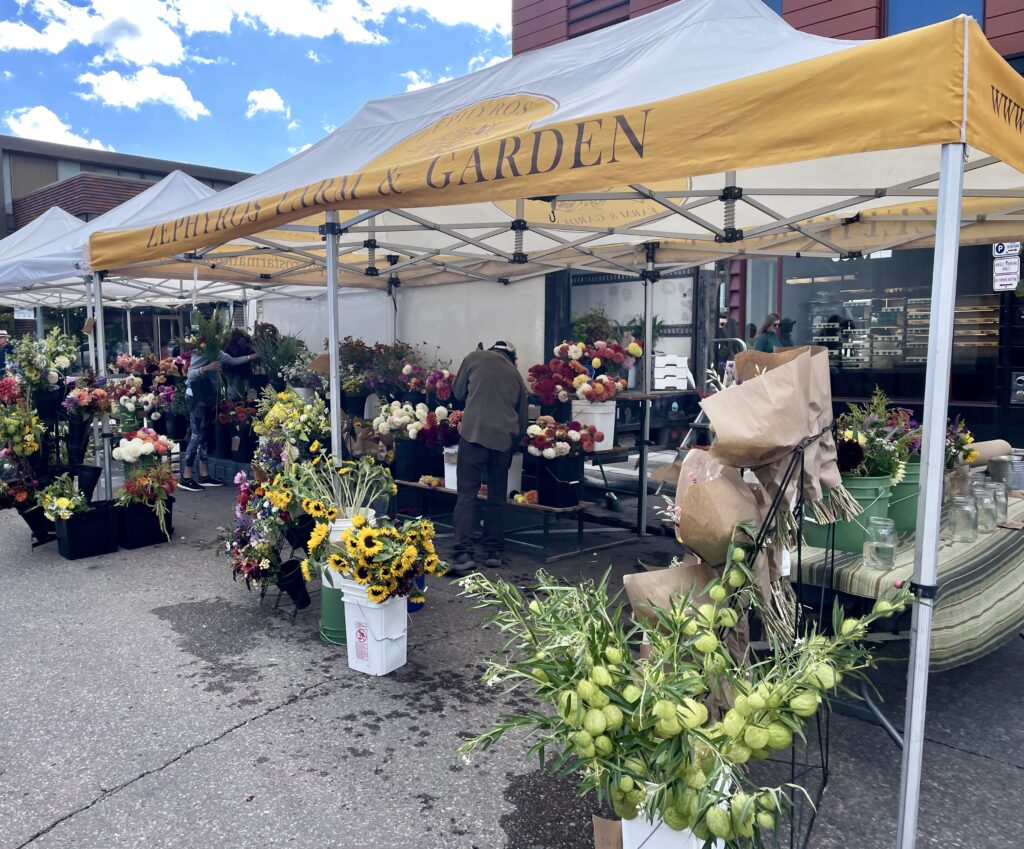 This criteria makes for a great selection of unique high quality items, whether you are looking for a mid-day snack or to do some serious shopping. The market runs every Saturday from June 11th through October 8th and is open from 8:30 am to 2:00 pm.
I particularly enjoyed the food vendors with visual flare such as Aspen Kettle Corn. They use an old-fashioned method to make big vats of sweet popcorn. The process was fun to watch and made the entire street smell delicious.
Another stand featured a rotating basket of shishito peppers that was roasted via blow torch. I had never seen such a contraption before. As someone who loves a good shishito, this was a highlight of the market for me.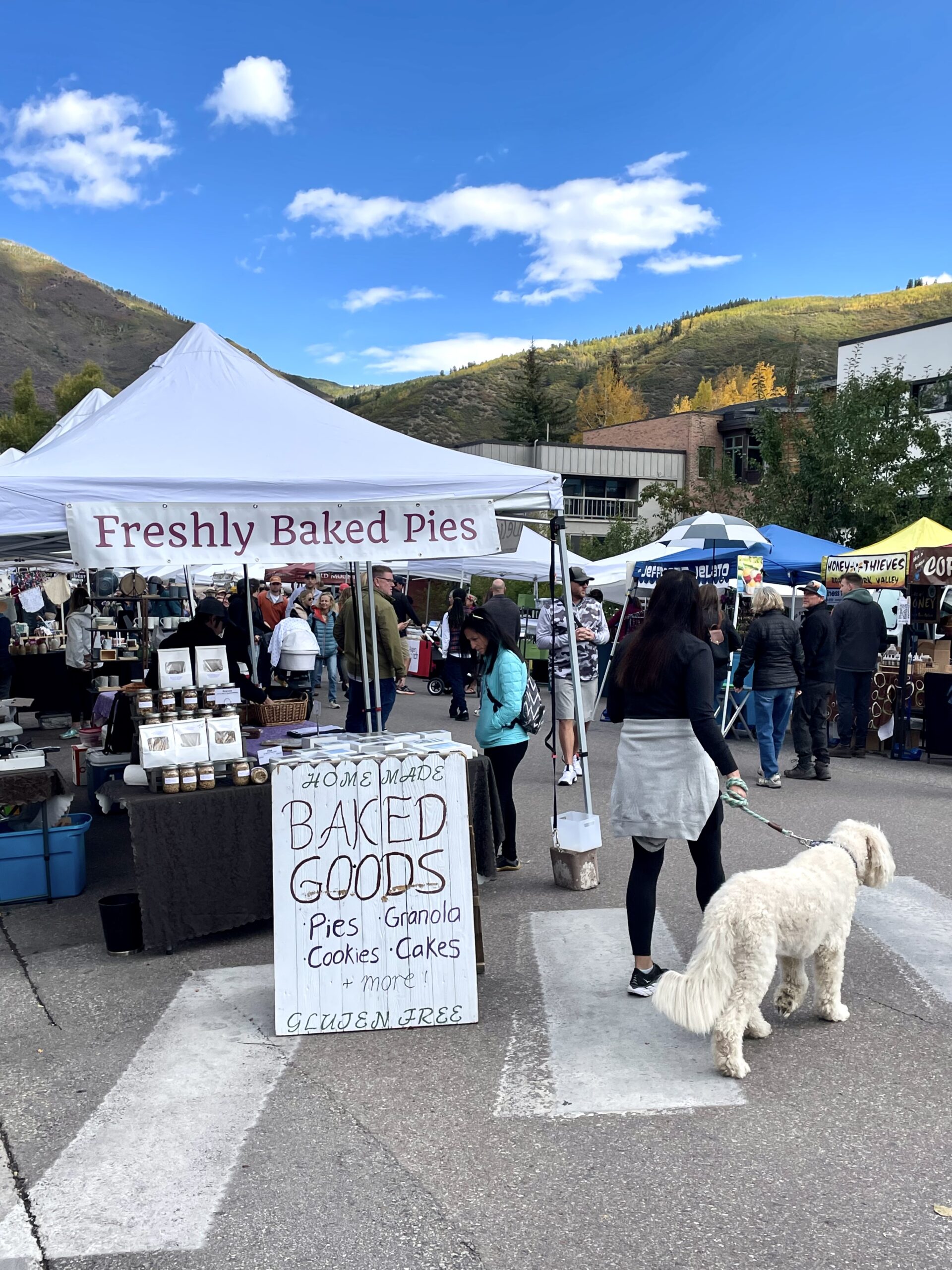 4. Best Family Friendly Activities in Aspen
While most activities in Aspen cater to an older and sophisticated crowd, there's still plenty of things to do in Aspen for families visiting with children. Of course, there is plenty of outdoor adventuring to be had, but there's also lots of great things to do in the town of Aspen itself.
CP Burger is a family friendly restaurant right at the base of the Aspen Mountain Ski Resort, which features an ice skating rink in the winter and mini golf during the warmer months. This is a perfect spot to grab an easy meal (the menu doesn't go far beyond burgers, hot dogs, and fries) and play a round of put-put with the kiddos.
The Aspen Recreation Center offers a ton of kid-friendly activities, including rock-climbing lessons, an indoor aquatic center, batting cages, and an indoor ice-skating rink. Admission is $25.50 for adults and $23.50 for children and seniors.
Biking down the Rio Grande Trail is an excellent way to spend a day outside while keeping the kids engaged. Everyone loves a good bike ride.
This trail runs all the way from Aspen to Glenwood Springs, 42 miles of dedicated trail. Almost all of it is paved with asphalt, with some areas of compacted gravel, easy for those still a bit unsure of their riding skills. Bike as little or as far as your family feels up for.
Featuring some beautiful scenery along the way, this is sure to be a hit with the whole family. There are plenty of places to rent bikes including Aspen Bikes, The Bike Shop Aspen, and Aspen E-Bike.
Aspen also has lots of great public spaces that your children are sure to love. If the weather is warm enough, running/dancing through the Mill Street Fountain is a blast for the little ones.
Nearby Wagner Park features a rock-themed jungle gym. You'll see a pleasant scene of children and dogs frolicking through well-manicured grass. On certain days, you can sit in the shade and watch some pick-up rugby on the dedicated field.
On the other side of town is the Aspen Skate Park. For the kids who enjoy action sports, this is an awesome place to hang out for a day and meet other like-minded, adventurous children.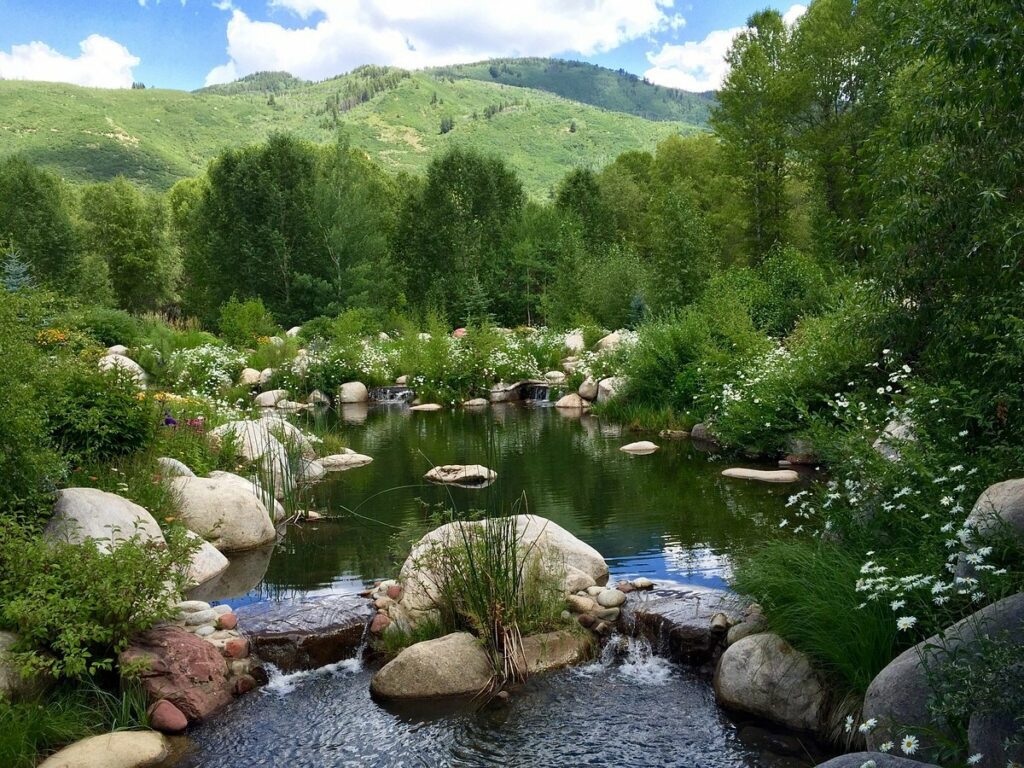 Next to the skate park is the John Denver Sanctuary. It's a free park with water features, rock gardens, and beautiful gardens full of local flora and fauna.
I'd estimate it takes 30-60 minutes to walk the extent of the easy trails in the sanctuary. If you're an avid John Denver fan, allow more time to read all the boulders with interesting quotes .
5. Best Nightlife In Aspen
As the sun sets and the kiddos head home, the adult-only activities in Aspen ramp up quickly! For such a small town, there is a surprisingly good bar and music scene. Something about that crisp mountain air makes people want to let loose a bit.
If you are in search of a good artisanal cocktail, there are plenty of great options in Aspen. The Hooch Craft and Cocktail Bar is a basement establishment with a speakeasy atmosphere that features soft lighting, comfortable couches, and a wide variety of unique cocktails.
Silver City is a saloon with a more casual vibe. There are TVs behind the bar with sports games on rotation. But don't let the no-frills aesthetic fool you. They make a mean cocktail as well.
On the complete opposite end of the spectrum is The Living Room. It's at the swanky and historic Hotel Jerome somehow manages to feel like an upscale establishment and cozy lounge at the same time.
Grab a warm cocktail and cozy up by the fireplace. The hotel is also home to J Bar, which looks and feels like a classic western saloon. Oh, and Aspen's best dive bar by far is Zane's Tavern.
Belly Up Aspen is a small and intimate music venue that still manages to pull in major music acts. If you like live music events, this is an awesome place to visit while you're in Aspen.
Because it's such a small venue, it can get pretty crowded for bigger acts. But the upside is that the small scale means the the sound quality is impeccable and no matter where you are it's a great view of the stage.
Check out their website to see who is playing while you're visiting. I'd recommend going even if you don't recognize any of the artists, as the atmosphere in Belly Up is always a good time.
Escobar Aspen is the only true "night club" in Aspen. As such, it tends to be packed with dancing patrons on weekends nights. The DJ plays typical dance club tracks. The club's decor matches this energy, with lots of neon and reflective surfaces.
Escobar does have a reputation for over-priced drinks, so consider having a few at one of the other establishments mentioned above and then make your way over here for dancing.
6. Best Places To Eat In Aspen
Like many tourist destinations, dining establishments are the heart and soul of Aspen. So many good memories are made around the table with friends and family while traveling, and Aspen excels when it comes to terrific cookeries.
As the clientele of Aspen tends to skew slightly more wealthy, many of the restaurants fall into the fine dining category of fine dining (with $50 entrees). But there are some hole-in-the wall gems to be found as well.
Ultimately, there as so many good options here that it would be hard to choose wrong. Here are some of our favorites:
Plato's restaurant is in the Aspen Meadow Resort slightly outside of the main town center. But it's well worth the trip for dinner. Both the dining room and patio offer excellent views of the surrounding mountainside.
Featuring both a fixed "all day" menu and a rotating seasonal 3 course dinner, everything here looks and tastes delicious. Chef Rachel Koppelman likes to highlight locally-sourced ingredients (even foraging for some herself). She will also make custom off-menu items for anyone with unique dietary restrictions or particular taste.
Jing Aspen offers an authentic taste of Shanghai with an elevated fare. The dim sum menu features traditional classics as well as reimagined favorites. They also have a full sushi and raw bar!
Meat & Cheese is above the Hooch cocktail bar and focuses on serving high-quality dishes made exclusively from local ingredients. As the name implies, they source only the best meat and cheese from the surrounding area. We highly recommend getting the charcuterie board to taste a sample of these excellent products.
If you can get a patio seat at Cache Cache, this is a great place for an evening dinner date. Opened in 1987, Cache has been wowing visitors with French American cuisine for 25 years. Any restaurant that has managed to thrive for this long is surely doing something right.
Venga Venga Cantina in neighboring Snowmass is the best Mexican cuisine we found in the area, and actually relatively inexpensive for Aspen despite offering sophisticated dishes. They famously feature 75 different types of tequila behind the bar, so this could easily turn to into a dinner AND drinks situation.
For Italian cuisine, check out Duemani. It offers up an extensive wine list and perfectly cooked and inventive coastal Italian meals. The brussel sprouts and shishito peppers were awesome.
Looking for something easier and cheaper for lunch? New York Pizza Aspen offers high quality NYC style pies at a family-friendly price. Alternatively, the light lunch fare at Spring Cafe will do the trick. Be sure to try one of their fresh organic juices or smoothies.
Aspen Pie Shop is also a great stop for families, as it's right next to Wagner park/playground. It offers simple options like a classic burger or deep-dish, "grandma" style pizzas.
7. Must-Do Scenic Drive
So far we've talked about all the best things to do in Aspen, but most people visit for the wonderful natural landscape surrounding it.
I'll get to the best hikes next, but a great way to take in breathtaking views without exerting yourself one little bit is to do the drive over Independence Pass. It's definitely one of the best things to do in Aspen.
If you are driving from Denver via Leadville you will take this route into Aspen, but it's still worth it to drive up a second time. The road itself is 32 miles and can take anywhere from 45 minutes to 1.5 hours, depending on how many stops you make. You made choose to drive to the top and then turn back to Aspen.
The summit of the pass reaches an impressive 12,095 feet. When you get to the top, there's a short hike to a lookout point where you can view the expansive landscape from the tippy top of the magnificent Continental Divide.
There are plenty of pull-off stops on the way up as well, and some short hikes off the road that are worth checking out like The Grotto's Trail and Devil's Punch Bowl.
The Grotto's Trail is an easy .5 mile out and back trail that leads to waterfalls and ice caves. You can even scuttle down into one of the caves (if it's not too muddy).
The beginning of the drive is also loaded with Aspen trees. During peak foliage season, it feels as if your living inside a postcard or fresco.
Keep in mind that the pass closes during winter months. You should check www.cotrip.org before setting out, but assuming you are visiting in the fall you should be okay!
8. Best Hikes in Aspen
Naturally, hiking is one of the best things to do in Aspen. The wilderness around Aspen, known as the Maroon Bells-Snowmass Wilderness area, offers some of the most impressive views in the entire Rocky Mountain range. The region is a goldmine for hikers, campers, horseback riders, and mountain bikers.
With over 175 miles of trails around Aspen, there is more to explore here than you can realistically do in MANY trips to Aspen, so focus your efforts on these local favorites:
1. Maroon Bells
The Maroon Bells is a series of bell-shaped 14,000 foot mountains towering above a glacial lake. It offers some of the most iconic scenery in the area.
From May to October, the bells draw in hikers from around the world. For this reason, accessing this area requires reserving parking or shuttle access ahead of time from May through October. For reservations and information, call 970-930-6442 or email info@visitmaroonbells.com.
Parking is $10 per vehicle but is limited, so consider taking the shuttle from downtown Aspen instead. If you do manage to get a reservation, the top two hikes to check out are the Maroon Lake Scenic Trail (2.6 miles round trip, 500 feet elevation gain) or Crater Lake (3.5 miles round trip, 700 feet elevation gain).
You could do both of these on the same day and get a major bang for your buck with incredible views the entire way. If you're lucky, you may spot some moose. On a cautionary note, this is also bear territory, though sightings are rare.
2. Hunter Creek Trail
Hunter Creek Trail is a great option for getting magnificent views Aspen from the surrounding mountainside. It's very easy to access, with a trailhead that starts very close to the town center. There's also street parking available.
The entire trail is 9 miles out and back. But you certainly don't have to go the entire way to enjoy the best of what this trail has to offer. The beginning of the trail is the most difficult, but quickly levels out.
At around 1.5 miles, you will come to an open field with colorful wildflowers rimmed by Aspen groves. This could be a logical destination/turn around point for families with young children, as it cuts the total trail length down significantly.
Smuggler Mountain
If you are looking for a more difficult climb and want to really earn your post sight-seeing rewards, the Smuggler Mountain trail is the one for you. This difficult 14 mile out and back trail has over 3,000 feet of elevation gain.
Plan on this being an all day affair. But it's worth it. The views from the top, especially with the fall colors, will not be one you forget!
The top of the trail ends at Warren Lake, where the crystal clear water and gentle sound of the water lapping against the shore makes for a perfect resting point before heading back down the trail.
9. Silver Queen Gondola
Another fun thing to do in Aspen, for both adults and the littles, is to hop on the Silver Queen Gondola. It leaves from the town center and deposits you at the top of Aspen Mountain.
The gondola isn't just for winter visitors. It operates all year long. In summer, you can enjoy the ride and go hiking in the area once you arrive. Dogs are allowed on the gondola as well.
It takes 18 minutes to ride to the top. From there, you can grab a bite to eat at the mountaintop Sundeck Restaurant and use the mounted telescopes to peer across to far away peaks.
You can book tickets for the Silver Queen Gondola online or turn up on the day. A single gondola ride costs $33.
But the better deal is to get the sightseeing package for $41, which offers 3 days worth of rides at the Silver Queen and Snowmass's Elk Camp Gondola, as well as a one time $10 food voucher for the Sundeck or Snowmass's mountaintop restaurant Elk Camp.
10. Skiing In Aspen
I last visited Aspen in the fall. But Aspen is more well known as a ski resort. So, naturally, skiing is one of the best things to do in Aspen.
There are 4 main mountains sure to please all levels of skiers and snowboarders — Aspen Mountain, Aspen Highlands, Buttermilk Mountain, and Snowmass. The same lift ticket gets you into all four places.
The largest and most popular is Snowmass. It features nearly every terrain, from easy to difficult.
Buttermilk is a beginners mountain. Aspen Mountain and Aspen Highlands are more for expert skiers, with double blacks, steeps, and bumps.
Tips For Visiting Aspen
Here are some important tips for visiting Aspen to experience all the best things to do and see in the idyllic mountain town.
1. How To Get To Aspen
Part of what makes Aspen a world-wide ski destination is the ease of access. Not only is Aspen relatively close to Denver International Airport (a major hub for non-stop, connecting, and international flights), it's also within close proximity to two medium-sized regional airports in Grand Junction — Regional Airport (GJT) and Eagle Regional Airport (EGE).
Most convenient of all is flying directly to Aspen/Pitkin Country Airport (ASE), as this is only a 10 minute drive from the center of town. Because of the limited flight options to ASE, this is definitely the most expensive of the 4 options. But it may be worth it to save the hassle of having to fly and then drive a significant distance.
From Aspen/Pitkin Country Airport, it's only a 3 mile, 10 minute drive along CO-82 East. The airport offers numerous transportation options including taxis, ride-share apps, and rental cars on site.
There is also free public transport offered by the Roaring Fork Transportation Authority (RFTA). The playfully named VelociRFTA bus route picks you up right at the airport and drops you off in the center of town.
From Eagle Regional Airport, it's a 65 total mile drive along I-70 West and CO-82 East. Flying into EGE will require a rental car. But, apart from that, ASE is the closest airport to Aspen, about a 1.5 hour drive.
From Grand Junction Regional Airport, it's a 125 mile drive along I-70 East and CO-82 East. Flying into this airport will also require a rental car, and is a slightly longer drive than from EGE at 2 hours and 10 minutes.
This small difference in drive time between GJT and EGE may be worth it to save some money, as GJT is a slightly larger airport and therefore has more reasonable flight options.
From Denver International Airport, it's 210 total miles along I-70 West and CO-82 East. This route takes just under 4 hours. You can also book a round trip private transfer from the airport to Aspen.
Alternatively, you can take a more scenic driving route over Independence Pass. This involves getting off I-70 West at Copper Ski Mountain and onto CO-91 South to the town of Leadville. Then, take US-24 East to CO-82 West over the pass and into Aspen.
If you're driving from Boulder, it'll be a 4 hour drive to Aspen.
2. How To Get Around Aspen
As a small mountain town, Aspen is easy to get around. Most places are accessible on foot, especially in downtown Aspen.
A bus service also operates around the town and the wider Aspen area. There are eight free routes.
You won't need to rent a car unless you want to take day trips to remote trails and attractions. Aside from walking, biking is a good way to get around.
3. Where to Stay in Aspen
As you can imagine, a tourist destination needs plenty of overnight accommodations. As such, Aspen has plenty of luxe nests to lay your head down.
The Little Nell is a chic 5 star luxury hotel. It's the only place in Aspen with ski in and ski out access to Aspen Mountain. And it's a hot apres ski destination, especially at The Living Room bar I mentioned above.
Hotel Jerome is a historic building build in the late 1800s. This is a classic stay in Aspen.
The Limelight Hotel also has an excellent reputation for being a comfortable stay with top-notch service and concierge. For a more rustic experience, the Innsbruck or Aspen Mountain Lodge are good options.
You can check out other properties here.
I would also recommend you look at Airbnb or VRBO, as you can find some really charming places at a good cost. If you are willing to stay slightly outside of Aspen, the selection grows significantly as well.
We stayed in a "cabin" that was more like a chalet on Ten Peaks Ranch in neighboring Carbondale and absolutely loved it! It was on a beautiful secluded property with a fantastic view of the surrounding mountain scenery.
It was an excellent spot for sunrises and sunsets, with every modern luxury you could want in an overnight accommodation. Check it out here.
Wherever you decide to stay, you will surely have a great time in Aspen if you check out these places that we have recommended.
4. When To Visit Aspen
Aspen is best known for its world-class ski slopes that bring in travelers from all over the globe each winter. But it really shouldn't be typecast. Aspen is an all year round destination.
Personally, I love visiting this picturesque mountain town during the fall season. As its namesake implies, the mountains surrounding the town are loaded with Aspen trees in vibrant shades of yellow, orange, and red as the seasons begin to change.
By visiting Aspen in the fall, you can take in this magnificent sights and avoid some of the crowds that flock here during the winter months. You'll also have crisp cool and crisp weather perfect for hiking.
The summer is a great time to visit too. Temperatures are in the 70s. You can break out your hiking boots and enjoy the trails with fewer crowds.
5. Is Aspen Worth Visiting?
100% yes, unless you don't like adorable mountain towns. Aspen is unique compared to other ski towns like Vail. It has more of a charming old town feel.
6. Places To Visit Near Aspen
When you've exhausted all the the top things to do in Aspen, there are a few interesting places to visit nearby.
Carbondale
Carbondale is a tiny town that is up and coming on the tourist radar. Plus, while Aspen is world famous and sometimes oversaturated, Carbondale is refreshing, intimate, and much more affordable.
Like Aspenites, Carbondale residents claim easy access to high altitude hiking, whitewater rafting, and kayaking. You can also enjoy a soak in the town's natural hot springs, Penny Hot Springs, and polish off your day with a craft beer at Marble Distilling Co.
Ghost Towns
For a historical activity that might be more exciting for those visiting with children, check out the Independence and Ashcroft ghost towns.
Independence is 16 miles east of Aspen, about a 30 minutes drive, while Ashcroft is 12 miles south, also just under 30 minutes.
Both suggest a donation of $5 admission per person. These sites provide a glimpse into the past as you explore the grounds and read about the eclectic characters that once made this place their home.
The buildings are surprisingly well-preserved given the harsh winter months in this region. You will find remnants of saloons, general stores, post offices, cabins, and stables. The old buildings will surely spark a child's imagination or be fascinating for history buffs.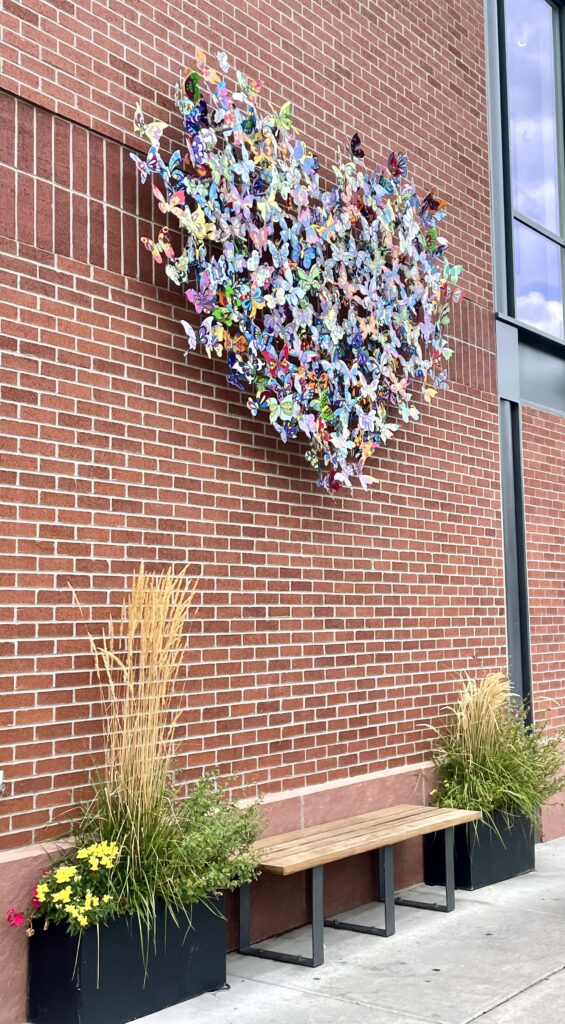 I hope you've enjoyed my guide to the best things to do and see in Aspen. You may enjoy these other US travel guides and resources:
If you want to experience all the best things to do and see in Aspen, pin it for later.
This article on the best things to do in Aspen was written by David Rothfuss. David lives in beautiful, sunny Boulder Colorado. He's a physician assistant by trade and enjoys exploring the outdoors in his free time. He loves traveling with his girlfriend Ali and their pup Maple, and sharing his adventures along the way.