my daughter investigating deserted Dominicalito Beach on the Ballena Coast of Costa Rica
1. Pura Vida Life in Southern Costa Rica
I kicked off 2018 with a New Year's visit to southern Costa Rica with my family. We had previously vacationed in Guanacaste, but I craved the less crowded pristine shores of the Ballena Coast with the their mountain backdrops and laid back villages. After a long journey from San Jose, we arrived at our deserted beach and checked into our colorful house (booked through VBRO). It was perfect, luxurious, and seemingly part of the tangled jungle.
We were based in tiny Playa Dominicalito, but also ventured out to admire the whale's tail in Playa Uvita and the low tide windows in Playa Ventanas.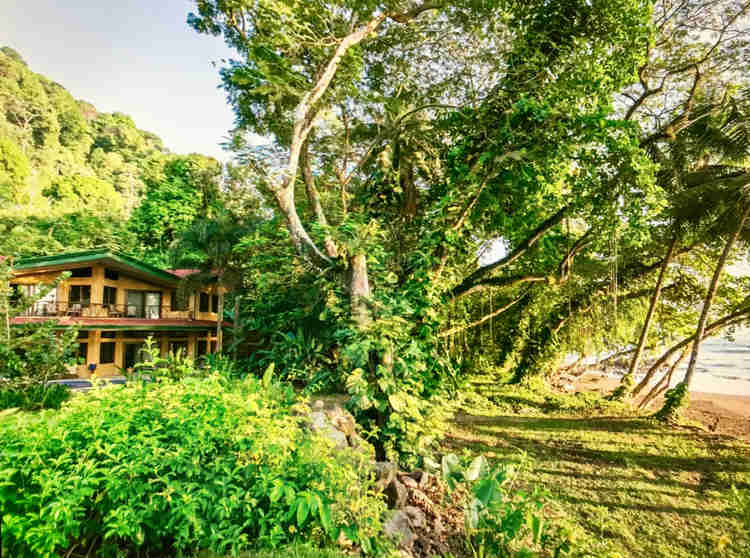 our vacation home on Dominicalito Beach in Costa Rica
the whale's tail at Playa Uvita on the Ballena Coast
We munched on take out goodies at the Del Mar Taco Shop in Dominical and enjoyed haute cuisine at Citrus and Restaurant Exotica in nearby Ojochal, a surprising oasis of gastronomy in southern Costa Rica. However, our favorite restaurant was Sabor Español in Uvita, which we eventually found, lit with fairy lights, after a semi harrowing drive down a muddy dirt road in a torrential thunderstorm.
We took a half day ATV tour in the foggy mountains, slid down Uvita waterfall, and lazed on the beach.
https://youtube.com/watch?v=GxUOO2cpihs%3Fautoplay%3D0%26mute%3D0%26controls%3D1%26origin%3Dhttps%253A%252F%252Fthegeographicalcure.com%26playsinline%3D1%26showinfo%3D0%26rel%3D0%26iv_load_policy%3D3%26modestbranding%3D1%26enablejsapi%3D1%26widgetid%3D1
We also took a day tour to the remote and not easily accessed Corcovado National Park, renowned for its biodiversity. On the whole, the vacation was the perfect escape for nature lovers seeking some scenery, relative solitude, and relaxation.
2. Beantown: Boston Massachusetts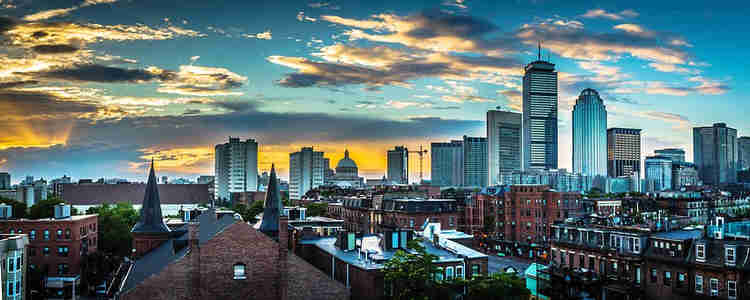 Next up was a trip to Boston to help move my daughter into her new apartment in Fenway. As a Dartmouth grad of New England stock, Boston has always been a special place for me. And, even though Boston is a big city, it's very walkable and we put in the miles — exploring Fenway, the Back Bay, Beacon Hill, the North End and the South End. This time, I was especially taken with the South End, an enchanting neighborhood with restored Victorian row houses and English-style squares.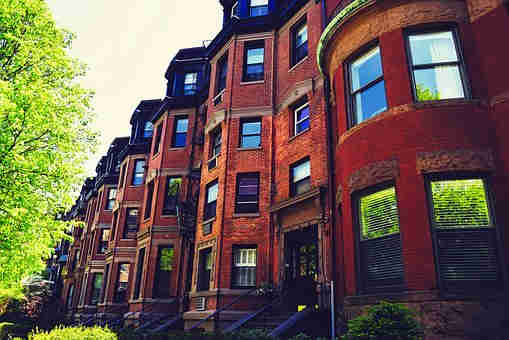 the flowing Victorian row houses in the culturally rich neighborhood of the South End in Boston
And we feasted. We went to Giacomo's on Hanover Street in the line-ridden North End and eventually gained entrance to a small a room with gold and brick walls and chalkboards inscribed with the menus. The homemade fusilli with lobster and shrimp in a fra diavolo sauce was divine.
This definitely surpassed the Back Bay Italian we had at Papi Razzi Trattoria on Newbury Street. Perhaps my favorite culinary treat was at Barcelona Wine Bar on Tremont Street in the South End. We adored the the creative and beautifully composed tapas and luscious wines.
And in a quaint South End shop window, we were completely taken with this Game of Thrones cake:
an incredible Game of Thrones cake at a bakery in the South End of Boston
3. Southern France: Western Provence and the Midi-Pyrenees
the 1st Century Roman Amphitheater in Arles France built during the reign of Augustus
Arles Base
In June, I met a Parisian-based friend for an escape in southern France. We based ourselves in Arles in western Provence, an under appreciated gem teeming with Roman ruins and art galore.
By car, we day tripped to Avignon, Isle Sue La Sorgue, St. Remy, Gordes, Vaison La Romaine, Seguret, Uzes and Pont de Gard. We both loved Vaison La Romaine, in the northern part of Provence and boasting both a Roman and medieval town. I loved the golden and tranquil Uzes, slightly more off the beaten path. Our favorite lunch was under the ribbed vaults of Ten in Uzes. Our most delectable dinner was at La Cuisine Des Anges in St. Remy.
Toulouse Base
Then we re-located to the Rue du Languedoc in Toulouse. We had a lovely renovated Air Bnb apartment in an ancient brick building with stained glass and an interior courtyard for parking. It was swanky, and we loved it.
Unexpectedly, we also loved Toulouse, a walkable rose-hued city that seemed stress free compared to Paris. Toulouse is perfect for art lovers, carnivores, and flaneurs.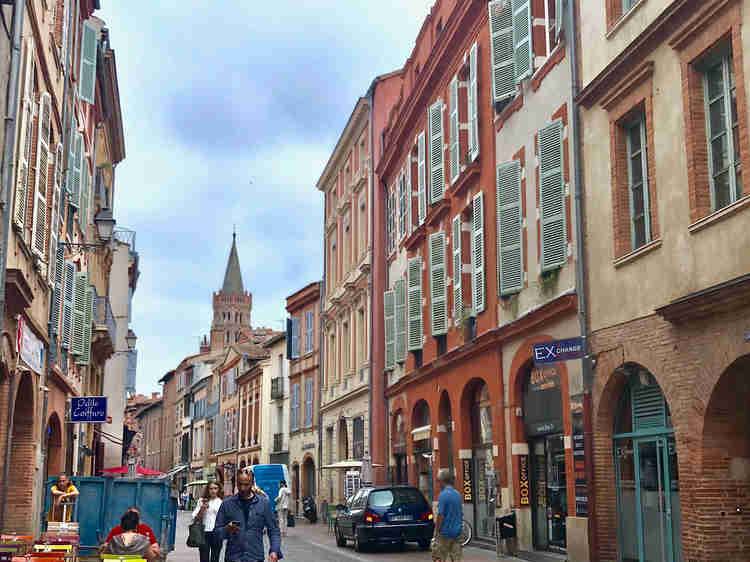 the streets of Toulouse, La Ville Rose
While decidedly different, our favorite museums were the Musee des Augustins (fine arts museum housed in a former medieval convent) and Les Abattoirs (contemporary art). The Musee des Augustins is occasionally open at night and we attended an evening concert there as part of the Fête de la Musique 2018 à Toulouse. Our favorite meal was at Au Pois Gourmand on a lovely terrace overlooking the Garonne River.
Felice Varini installation on the walled medieval city of Carcassonne France
From Toulouse, we day tripped to Carcassonne, Albi and Cordes sur Ceil. As tourist trap shunners but medieval lovers, we wavered on Carcassonne, fearful that it might be overrun with tourists. But in mid-June with French schools still in session, we were pleasantly surprised. The double walled town with its witches hat turrets is stunning. And we experienced the Felice Varini's mind bending installation (shown above and now removed) dubbed "Eccentric Concentric Circles."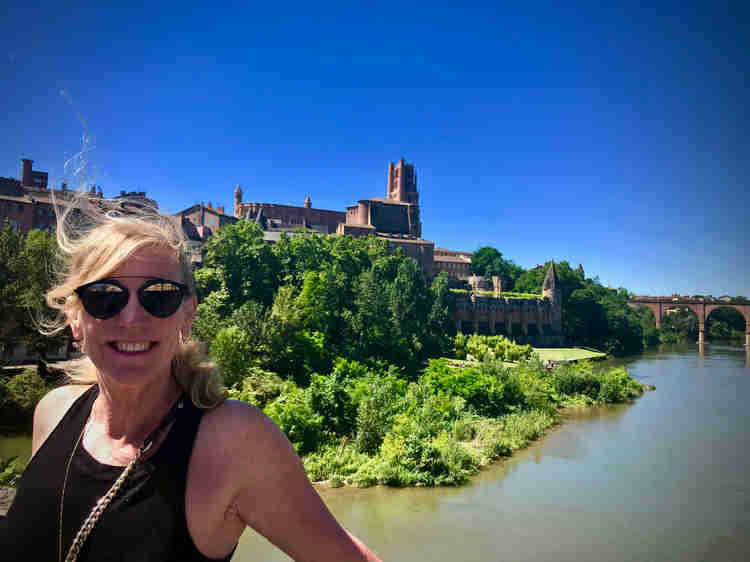 Leslie crossing the Tarn River in Albi France
We also loved the UNESCO town of Albi on the Tarn River with its wonderful museum, Musée Toulouse-Lautrec, in the imposing Berbie Palace.
4. Northern Spain
Sopalena Beach on the coast of northern Spain, 40 minutes from Bilbao
Bilbao
In July, I was off to Spain with another travel partner. We road tripped from Toulouse France to Bilbao Spain, stopping at lovely Pau France and colorful Hondaribbia Spain en route.
Bilbao's Casco Viejo is the beating heart of the city with its "seven streets," old churches, squares, and pintxos bars. We visited the iconic titanium Guggenheim Museum, which has rejuvenated Bilbao and helped banish its "industrial city" moniker.
Our favorite day trip from Bilbao was to the gorgeous and remote San Juan de Gaztelugatxe, historically an important man made bridge and fortress and now famous as Dragonstone from the TV series Game of Thrones. Bring sturdy shoes to hike the 1000 year old bridge and you will be rewarded with impressive views of the still wild rocky coastline and crashing waves. We cooled off at Bakio Beach after our hike.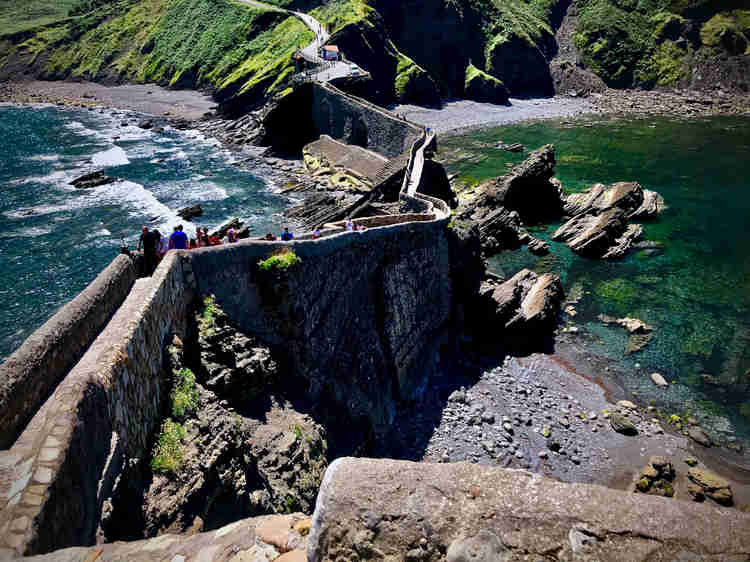 San Juan de Gaztelugatxe on the northern coast of Spain in the Basque region.
Cantabria Spain
After four days, we were off in our car and headed into "Green Spain." We drove through Cantabria, stopping first at the incredibly picturesque village of Santillana del Mar for culture, chocolate and churros.
While there, we witnessed a live religious procession to the Colegiata, the most important Romanesque monument in Cantabria.
https://youtube.com/watch?v=4Cbo44X7XDk%3Fautoplay%3D0%26mute%3D0%26controls%3D1%26origin%3Dhttps%253A%252F%252Fthegeographicalcure.com%26playsinline%3D1%26showinfo%3D0%26rel%3D0%26iv_load_policy%3D3%26modestbranding%3D1%26enablejsapi%3D1%26widgetid%3D3
Our next stop was in Comillas to see the 19th-century El Capricho , a Gaudí-designed chalet. It was a rare Gaudi siting outside of Barcelona. Then we arrived in our next base, Oviedo, a fairytale small city in the Asturias region of northern Spain.
Oviedo
Oviedo is a beautiful clean pedestrianized city with important UNESCO religious buildings, parks, and hundreds of public sculptures. strewn throughout the city. My favorite meal featuring the local cuisine was at the charming Restaurante El Fondín on Calle Fierro.
We also spent time on Calle Gascona sampling the local cider, which is poured from an impressive height, performance art style, and meant to inject effervescence into a flat drink.
https://youtube.com/watch?v=rmzwvuQ6cd4%3Fautoplay%3D0%26mute%3D0%26controls%3D1%26origin%3Dhttps%253A%252F%252Fthegeographicalcure.com%26playsinline%3D1%26showinfo%3D0%26rel%3D0%26iv_load_policy%3D3%26modestbranding%3D1%26enablejsapi%3D1%26widgetid%3D5
My favorite day trip from Oviedo was to the pretty fishing village of Cudillero. Cudillero is 40 minutes from Oviedo and well worth the detour. The terra cotta roofs against the blue sea are startling. And there are ample cafes to rest your feet, feast on seafood, and take in the sweeping views of the village and the ocean.
the fishing village of Cudillero in Asturias Spain
From Cudillero I made my way back to Bilbao for the flight home. On the way, I toured the coast, stopping in Llanes, Ribadesella, St. Vicente de la Barquero, and Laredo. They were all unique, delightful, and the embodiment of the beauty found in northern Spain.
5. London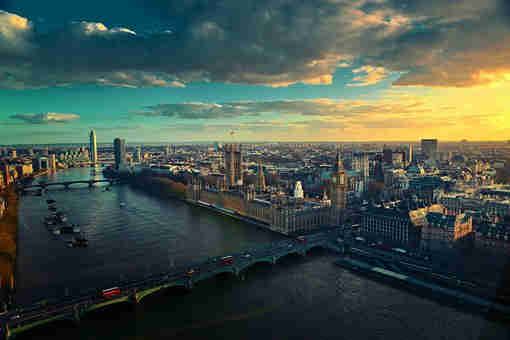 the Thames River and Westminster in London
In mid-November, we jetted off to London for a whirlwind long weekend to celebrate a friend's birthday. The skies were uncharacteristically blue and we revelled in the history and culture. I kicked things off with a stroll through Mayfair, an elegant slice of London.
It was a busy weekend. We went to the Phantom of the Opera, dined at the art deco Beaumont Hotel, and toured the Churchill War Rooms. One day, I strolled solo through London, taking the South Thames River Walk to the Tower of London for a 3 hour stop and then walking back north of the Thames past St. Paul's Cathedral and the Royal Courts of Justice.
2018 was a fabulous travel year and 2019 will be no different. So far, I have trips planned to southern Spain, Portugal, and Germany. I can't wait!
— Leslie