Considering booking at the Crane Resort in Barbados? I've stayed there four times. Here's my honest review of the Crane, with all the pros and cons of staying there.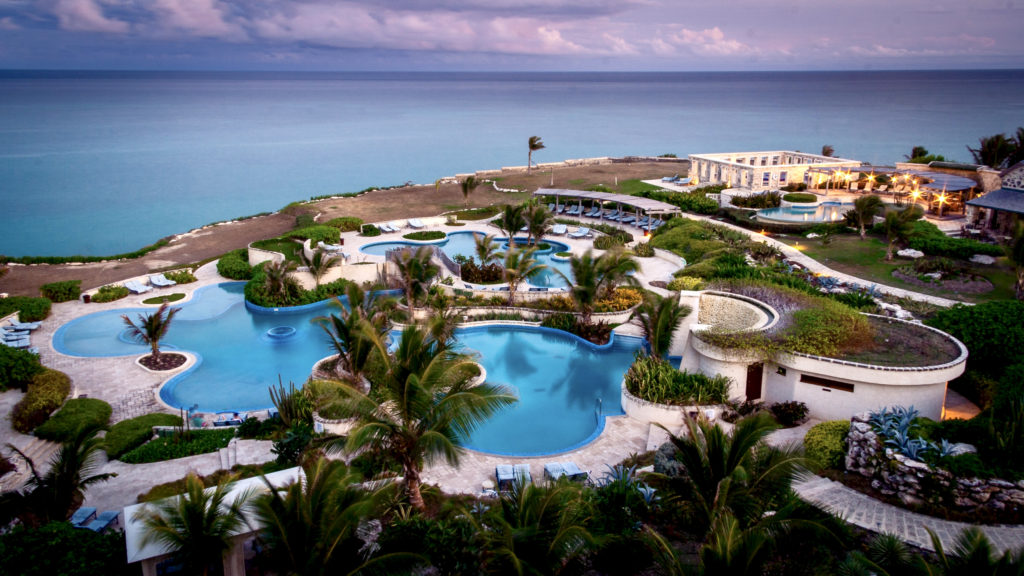 Founded in 1887, the Crane Resort is a luxury hotel with a laid back vibe. It's perched on a seaside cliff in the remote southeast region of Barbados.
The Crane is a gated community with numerous pools and restaurants. Crane Beach is considered one of the most beautiful beaches in the Caribbean.
1. Overall
The Crane dates from 1887. It claims to be the oldest continuously-operating hotel in the Caribbean. There's some original stone buildings, but most of the property is modern.
The Crane has a stunning setting, set on cliffs above Crane Beach. The setting is the best thing about the resort. Wild waves crash on a pink sandy beach below cliffs.
The self-contained resort has a little Colonial-style village. Pastel colored buildings hold the many restaurants and shops on site. The village style helps to distinguish the Crane from mega hotels or cheesy chains.
The tropical landscaping at the Crane is well-maintained and gorgeous.
2. Location
I like the Crane's location on the island. But it might not be for everyone.
The Crane is located in Southeast Barbados. It's really remote and quiet, away from all the major towns in Barbados.
If you want an active Caribbean vacation, the Crane might not suit. To roam around the island, you would need a rental car or be prepared to spend money on taxis.
I like that the Crane is off in its own world and away from commercial places. You may never even want to leave the resort, the setting is so idyllic.
3. Rooms
The Crane has all types of rooms, from large suites to penthouse villas. As I've always traveled to Barbados with family, I've rented different villas.
The most prized villas are those with private pools on the ground level or rooftop options with incredible panoramas and plunge pools. The villas range from one to three bedrooms.
If you want to get one of the prized units, you needs to book many months in advance. They sell out fast.
All the suites and villas are very roomy and apartment-like. They have cedar shutters, mahogany furnishings, and four poster beds. It's the opposite of a cramped small hotel room.
The Crane is a work in progress, so new buildings are constantly being constructed. I've always stayed in the historic villas. There are also contemporary villas, which I've not seen.
Most villas have full kitchens, if you want to cook. For self-catering, there's a small grocery store in the village where you can pick up supplies.
In general, I think the villas and rooms are a little dated and could use more upkeep. When I last visited, there were several items of concern.
First, the deck furniture was ugly, dirty and uncomfortable. It looked like it had been there for decades. There were bird dropping on some pieces. A luxury hotel should do better than this …
Other things didn't work. The coffee maker took 20 minutes to brew a cup of coffee. Handles had fallen off dresser drawers. There were no blow dryers.
Sometimes the wifi didn't work. It's not what you would expect of a resort of this caliber (and price).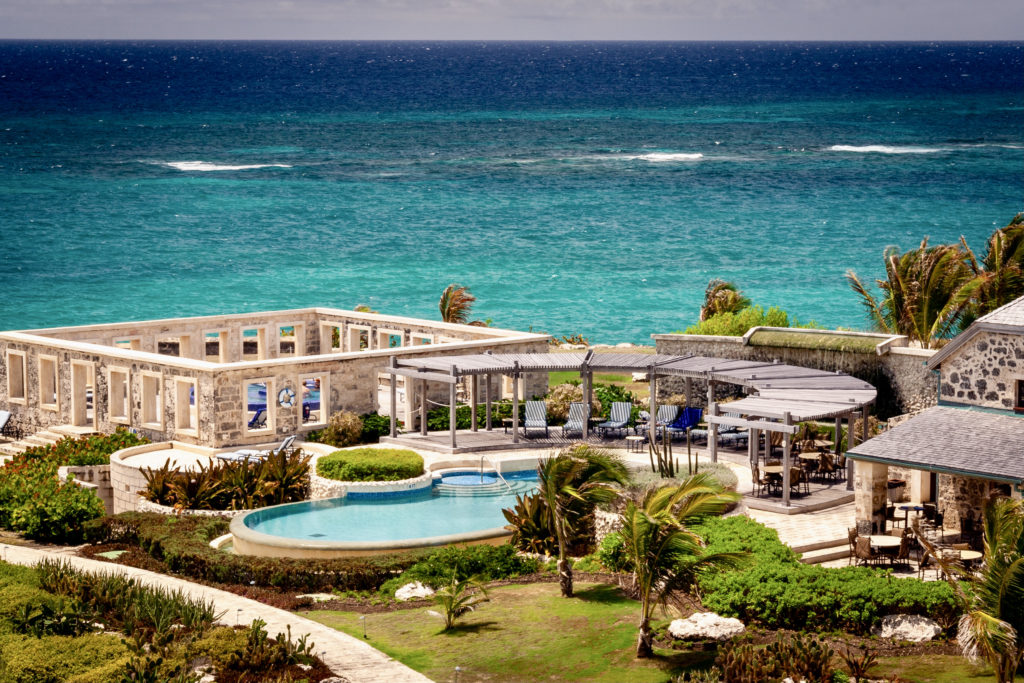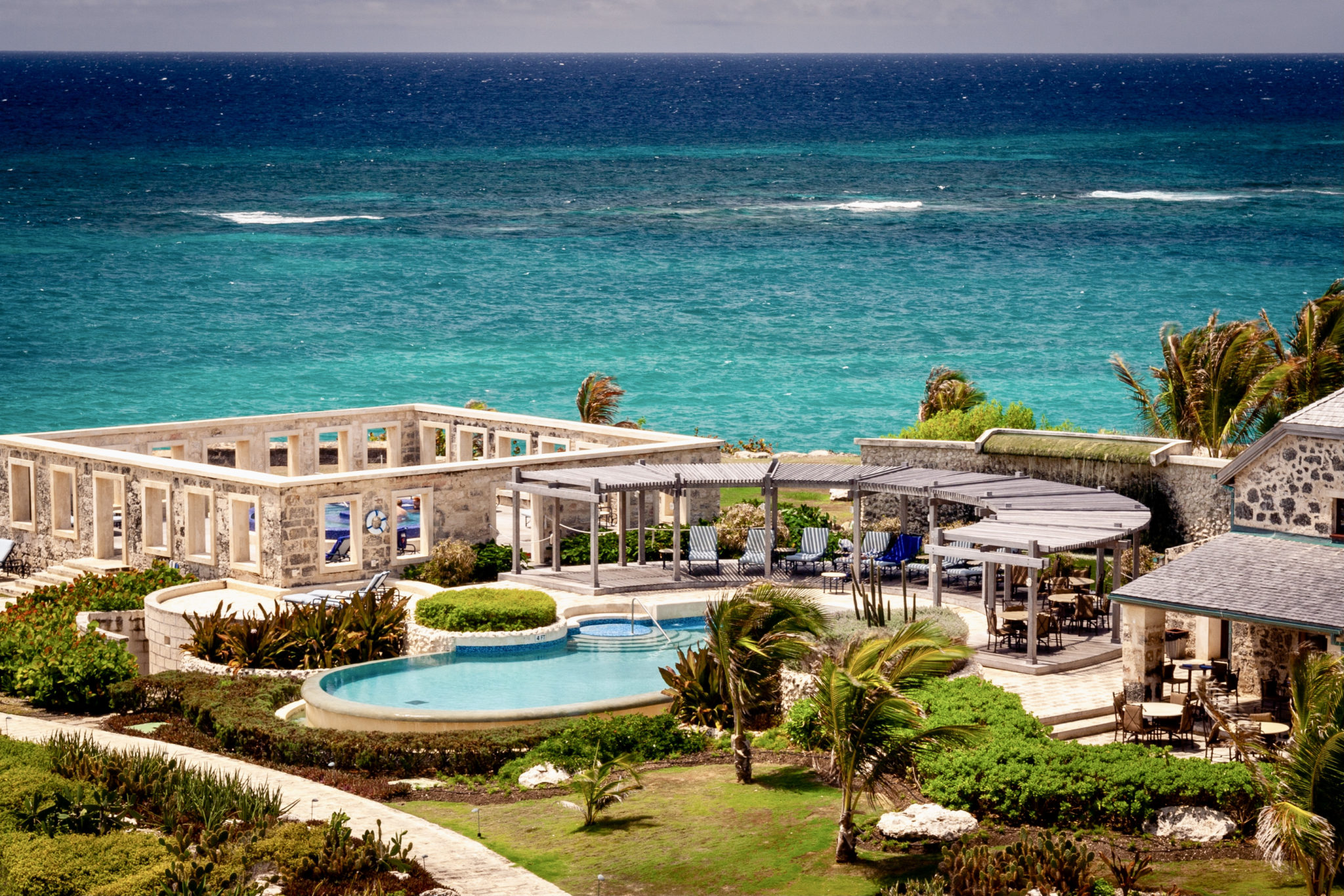 4. Pools
The pools at the Crane are very nice. There's a huge 1.5 acre pool complex with multiple pools, a historic pool (reserved for adults), and a semi-private spa pool (shown above). The pools are spread throughout the property on different levels.
There are plenty of comfy beach chairs and umbrellas. Waiters cruise the pools areas in case you want something to eat or drink.
If you're a lap swimmer, the historic pool isn't great. But it's maybe 20 yards long, so you can make do. I've done workouts in the pool when I was competing in masters meets.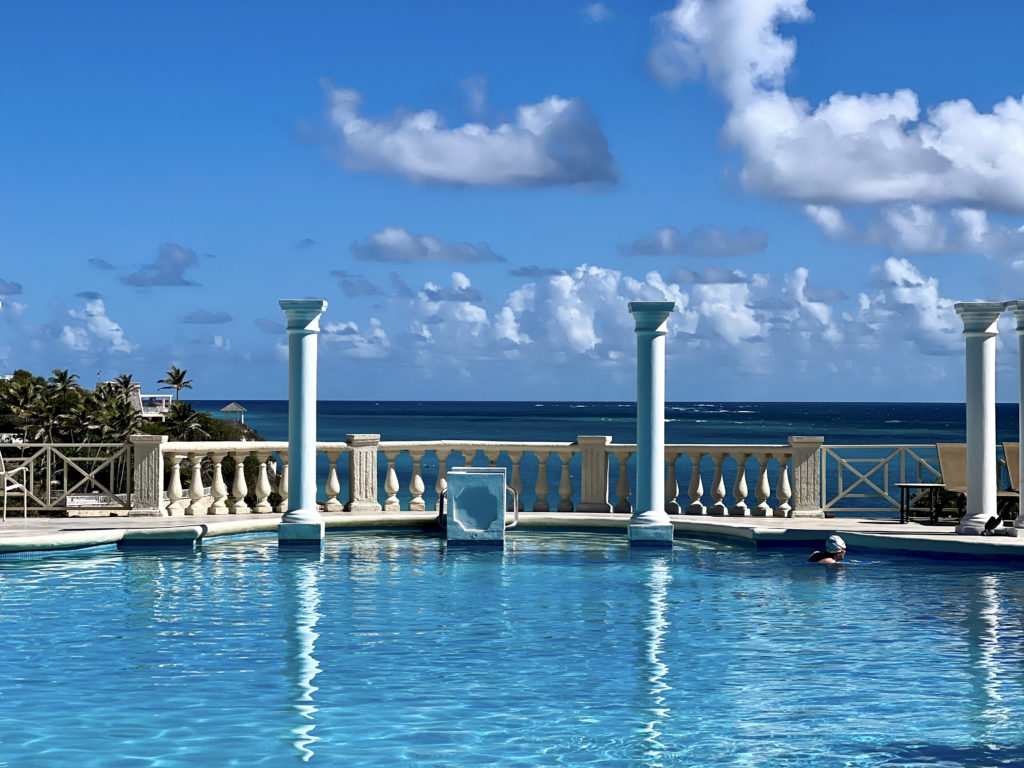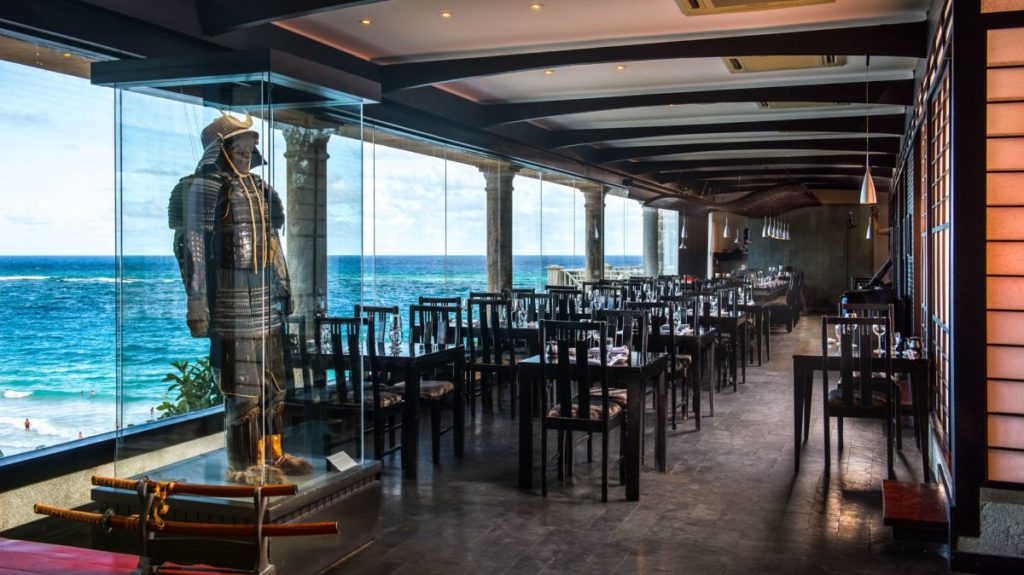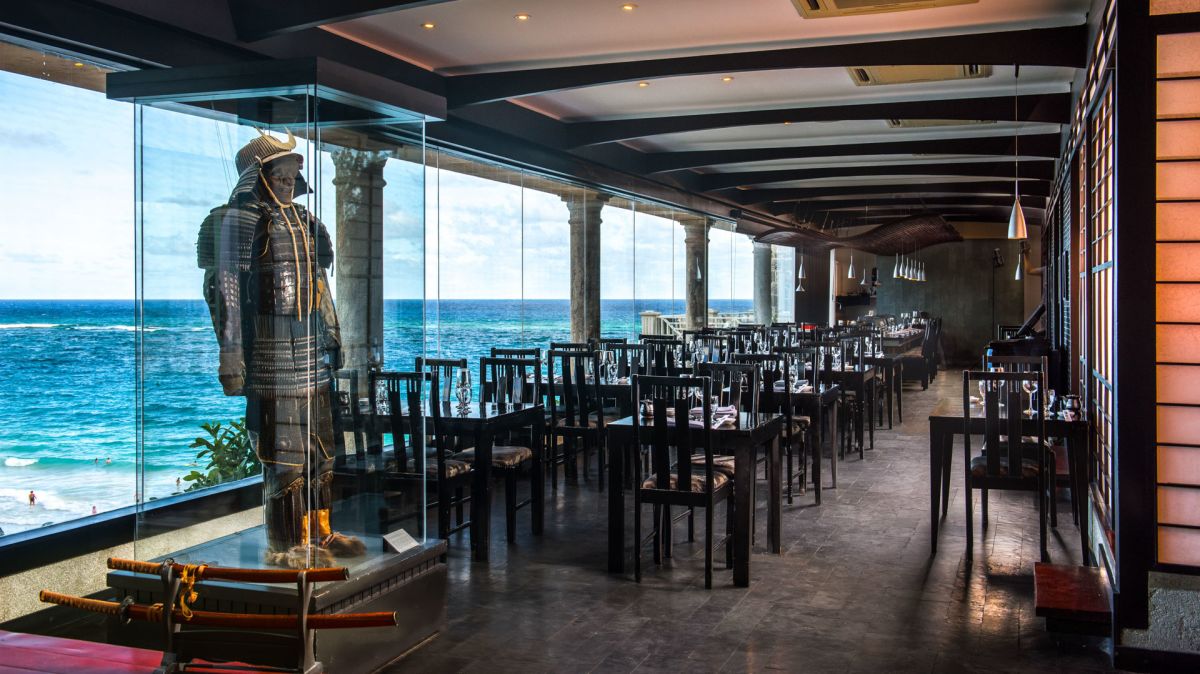 5. Restaurants
The Crane has a goodly number of restaurants, with a good variance of cuisine. But none of them are very notable except for Zen. The restaurants include:
A breakfast at L'Azure is included with your lodging. It's a decent, but not spectacular buffet. Though you can get custom omelets made on site.
If you don't fancy a big buffet, you can grab pastries and coffee at the Village Cafe.
Prices aren't cheap at any of the Crane restaurants, though that's not atypical for a luxury island resort. In general, I was only really happy with Zen. The other restaurants didn't justify the big bills.
Zen serves Thai and Japanese food, overlooking the beach. It's the premier restaurant at the Crane and attracts travelers from all over the island. I dined there twice on my last trip and the meals were excellent.
D'Onofrio's is Italian. It's up there with the worst Italian food I've ever had. My last meal there was a pesto gnocchi that was inedible. I can't say anything good about this restaurant except the setting is lovely.
L'Azure serves Caribbean and International food, with an emphasis on seafood. I found it expensive and overrated.
The food I've had in the evening there is fairly standard, nothing memorable. The restaurant itself needs serious updating. It's very dark and the furniture is old.
The best thing about L'Azure is the view. But it's typically too windy to eat outside.
Bar 1887 is the signature cocktail bar of the resort. It has wraparound verandahs, ceiling fans, and comfortable furniture. This is where you come to get your classic Crane Rum Punch, tapas, or bar food.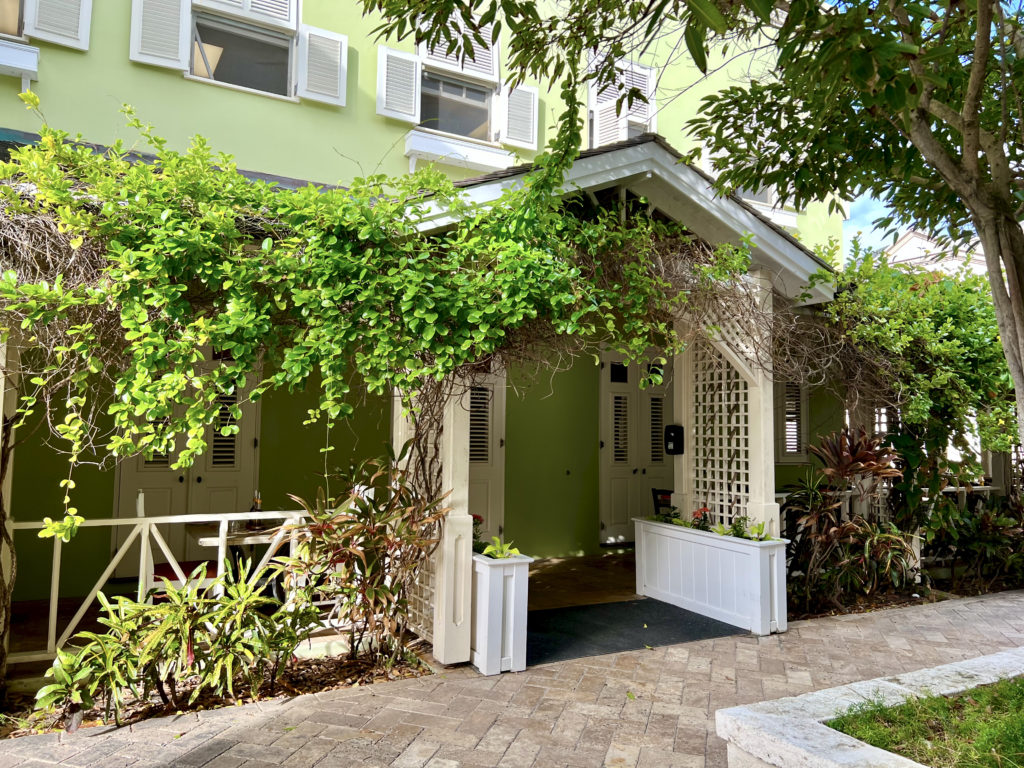 I really enjoyed the Carriage House on my last trip. It's set high on a cliff above the Crane's main pool complex.
It serves up Caribbean and beach-y type food. But everything I had to eat there was pretty delicious, especially the mahi mahi. You can also order your food to go, if you just can't bear to leave the pool.
The other good news is the Crane is near plenty of other excellent restaurants. With a 20-30 minute cab ride, you can eat at delicious places in St. Lawrence Gap and Bridgetown. If you're a foodie, I'd advise eating out instead of patronizing the Crane restaurants.
READ: Tips For Visiting Barbados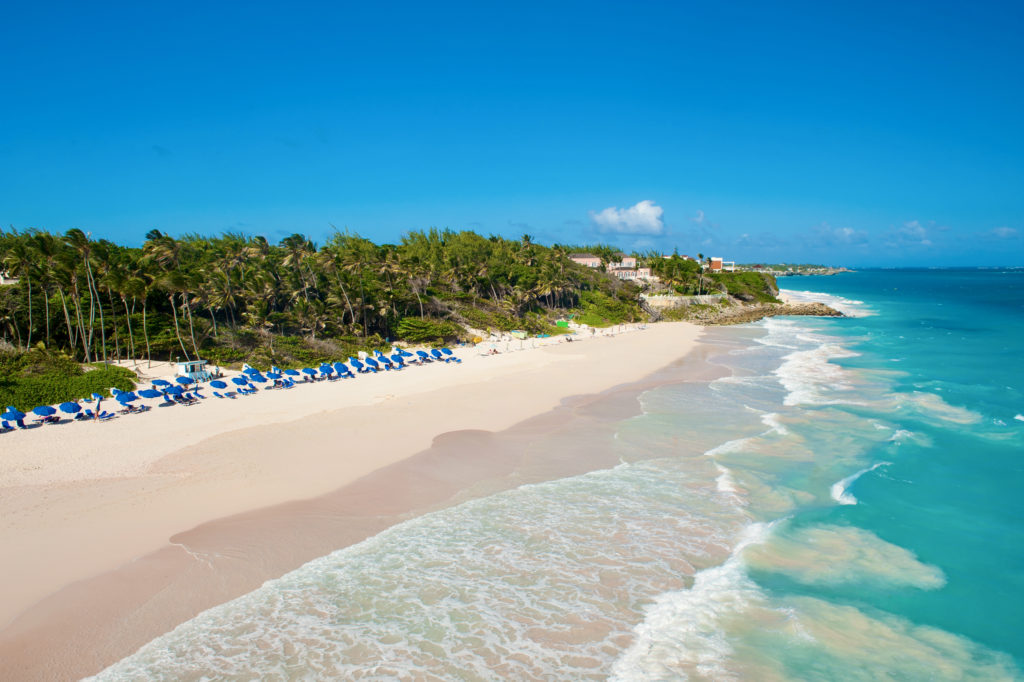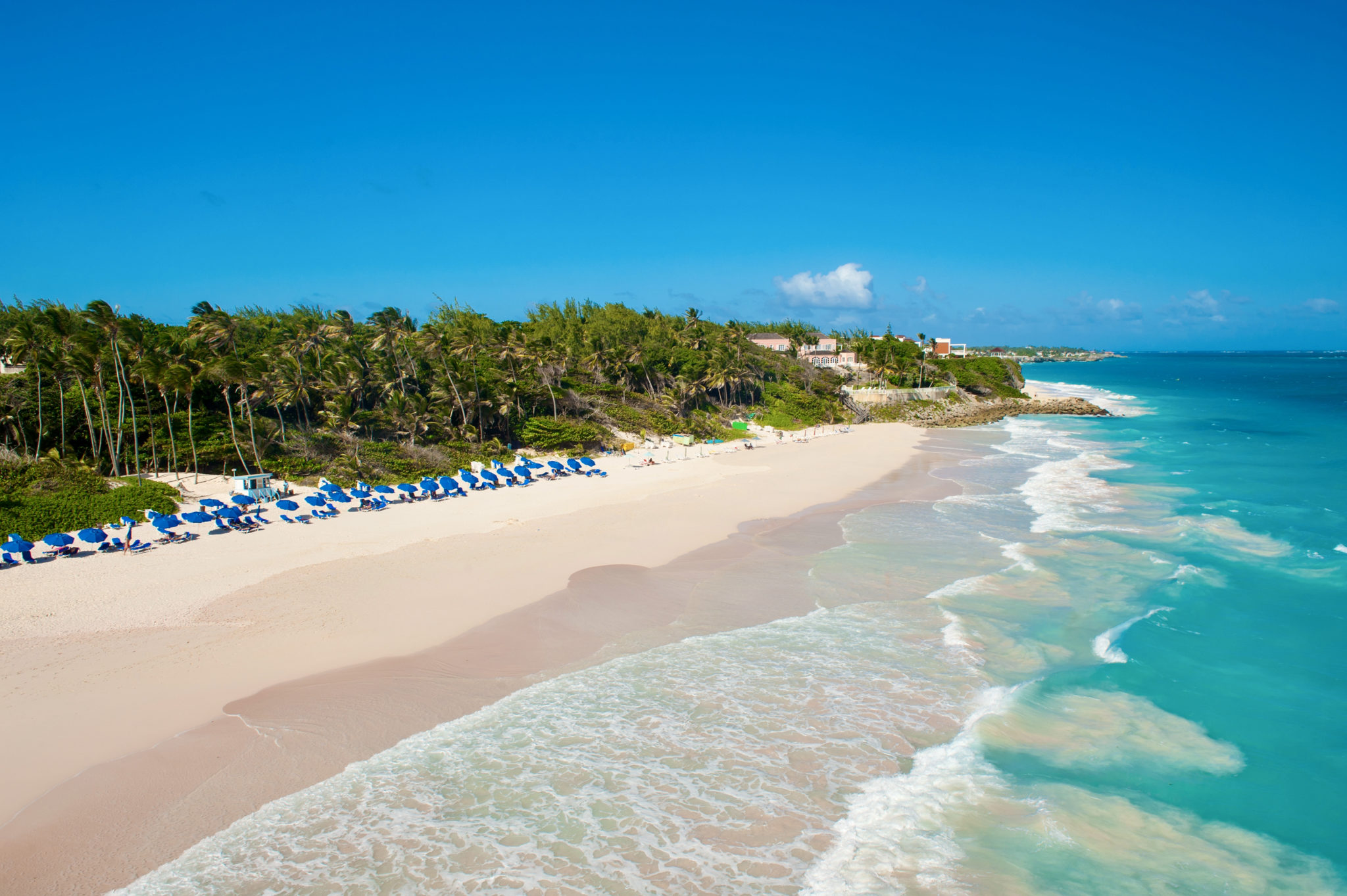 6. Crane Beach
No review of the Crane would b e complete without mentioning Crane Beach. It's the best beach on the east coast of Barbados. The sandy crescent beach a spectacular setting with waves crashing against cliffs.
Be forewarned, this side of Barbados gets plenty of wild waves. This is where you should go if you want to body surf, kiteboard, or surf.
There can sometimes be rip tides. And the waves can be rough. It's not a good beach for kids.
On the upside, there's a cute little cliff you can cliff jump off. It's extremely safe, except possibly during a very low tide.
Oh, since the Crane is one the Atlantic, you should expect to see some seaweed washed up on shore. Try not to step in it as this is where the jelly fish drop their eggs.
You can get to the beach via stairs or an elevator. You need your room key to access the beach.
7. Service
Service at the Crane is friendly, but slow. Don't expect speed or attentiveness, except perhaps from the bar waiters cruising the beach and pools.
This probably isn't any different than other resorts in Barbados, where "island time" prevails. So be prepared to wait. And have a rum punch while you're waiting.
But I did have some service issues on my last visit. The service seemed a bit inconsistent and disorganized. Some people were helpful; others weren't.
There was a change in the number of people in our party because someone had to cancel. Others had a flight delay.
These simple changes threw the hotel into a tizzy. The check in process was unbearably slow.
When we tried to check in our delayed guests the next day, the hotel showed us to the wrong villa. It took forever to correct the situation. It was a waste of valuable beach time.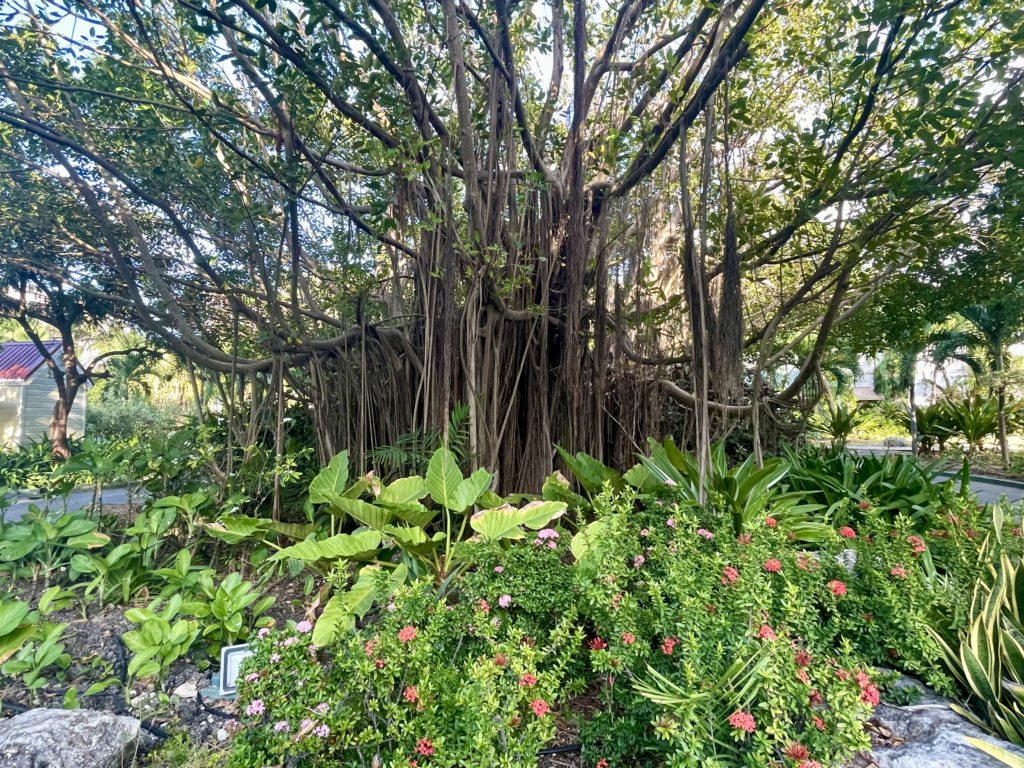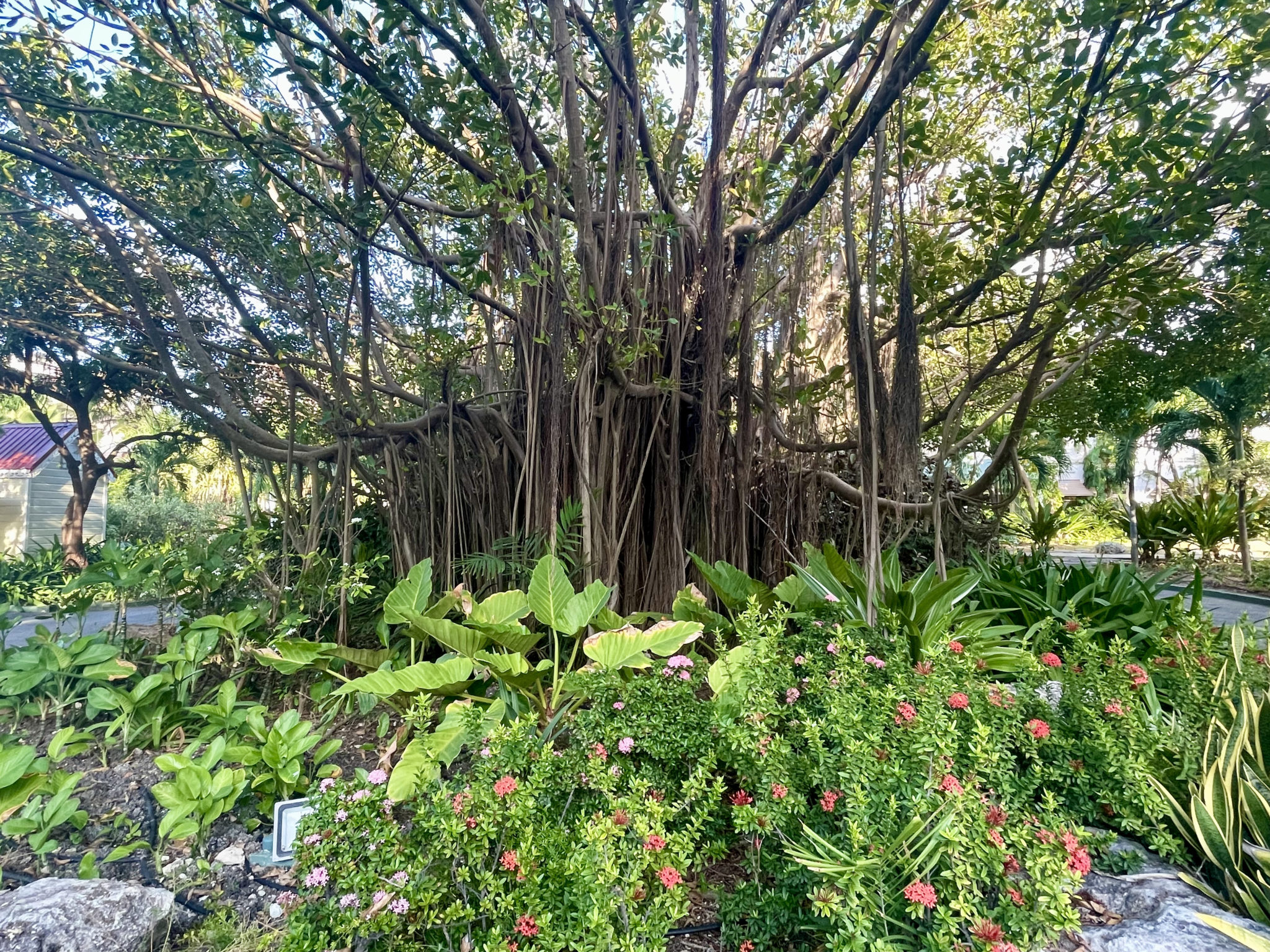 8. Serentity Spa
The Crane has a huge variety of spa services. On my last visit, my girls loved their massages. I had a lovely facial.
I hope you've found my review of the Crane Resort useful. If you do, pin it for later.