Thinking of taking a bike trip in Tuscany? I just went on the Backroads Chianti region biking tour in Tuscany and I'm here to give you a review and the full scoop on what to expect.
Backroads is a leader in guided bike tours in the United States and around the world. The company aims to provide the perfect vacation that combines activity and luxury.
This was my first bike tour in Europe, my first ever bike tour actually. Tuscany is an amazing place both to visit and to bike through. The scenery is stunning; it's like biking through paradise.
But biking is not Tuscany's only draw. With a wonderful combination of culture, food, and wine, Tuscany is synonymous with la dolce vita. And Backroads does everything to pamper you and make you feel this vibe.
The region conjures images of vine-covered rolling hills, olive groves, and honey-toned hilltop towns. You may feel like you're biking through a fresco.
The Backroads Tuscany biking tour lasted 6 days and 5 nights. We began in Arezzo and ended in Florence.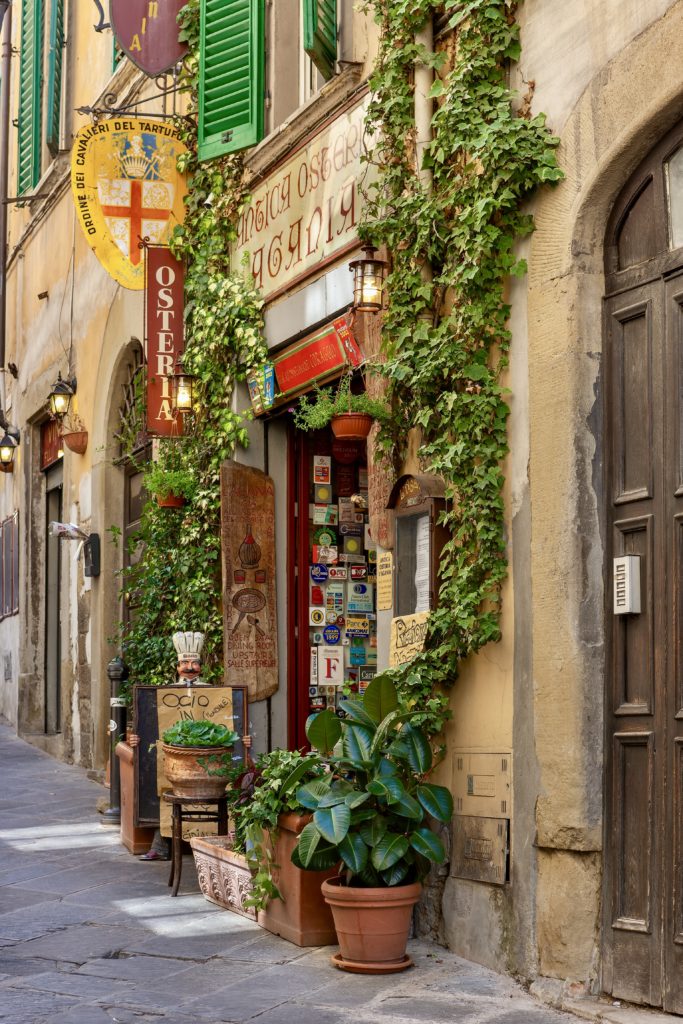 How To Get To Arezzo
Because the Tuscany bike tour starts in Arezzo, you'll want to fly into Rome's Fiumicino Airport. That's the closest airport.
Plan to arrive at least one day in advance, maybe 2, in case there's an airline snafu. You don't want to miss the first day of your tour.
You can spend one day in Rome or head directly to Arezzo. Underrated Arezzo is definitely worth visiting.
After you collect your bags, head to the Felice Santini train station just outside the airport and take the Leonardo Express to Rome's central Termini Station.
You should book a Leonardo Express ticket in advance. Trains depart every 15 minutes.
The Leonardo Express drops you off in Rome's Termini Station, which is in northeast Rome. From there, you can take the train to Arezzo.
If you don't want to take the Leonardo Express, you can book a private transfer from the airport to Termini Station.
The cabs at Fiumicino are notorious for ripping off tourists, so this is a good alternative. Your driver will be waiting outside baggage claim holding a sign with your name on it.
From Rome Termini Station, 40+ trains leave daily for Arezzo. The journey takes about 2 hours.
You should also book a ticket in advance for the Rome-Arezzo leg of the journey on Trenitalia. Be sure to validate your ticket before getting on the train.
Arezzo's train station is just a 10 minute walk from its historic center. We were able to navigate with our bags fairly easily.
If this sounds all too complicated, you can also have your travel agent arrange a private transfer directly to Arezzo
This isn't a bad option when you're jet lagged. But it's very expensive (possibly $500+).
Review of Backroads Tuscany Biking Tour
Here's my honest review of everything you can expect on a bike tour with Backroads in Tuscany, with detailed information on the bikes, the biking routes, the hotels, and must know tips.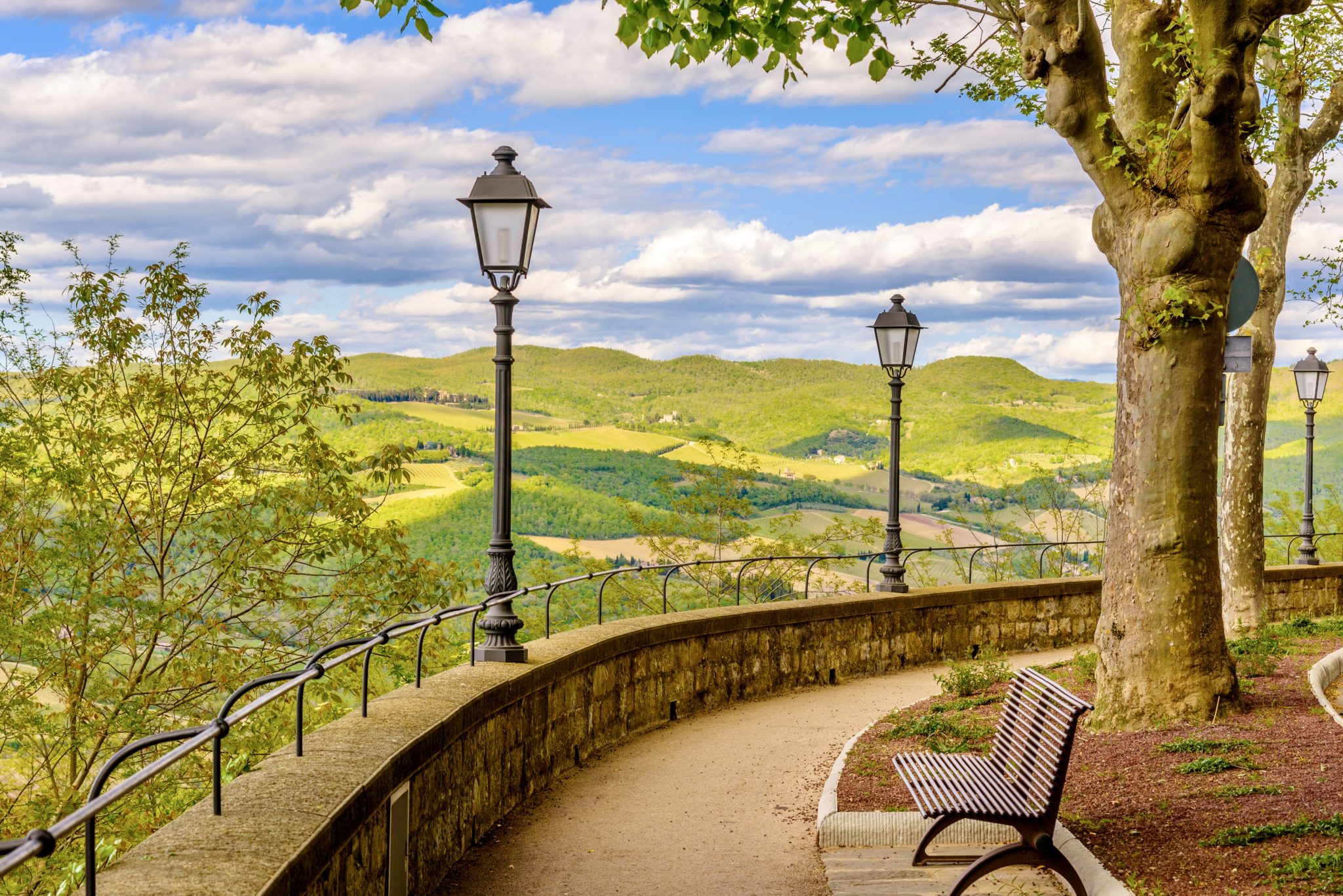 1. What To Expect On A Backroads Biking Tour
The Guides
First off, you can expect to have outstanding guides. Our principal guides were Simone and Massimo, with a couple other guides providing support.
They were knowledgeable, extremely professional, provided personal service, and flawless execution. You won't have to spend a second worrying about the logistics of your tour.
The guides are also exceedingly friendly. Their top concern is that you have the best experience possible and will move mountains to make sure you do.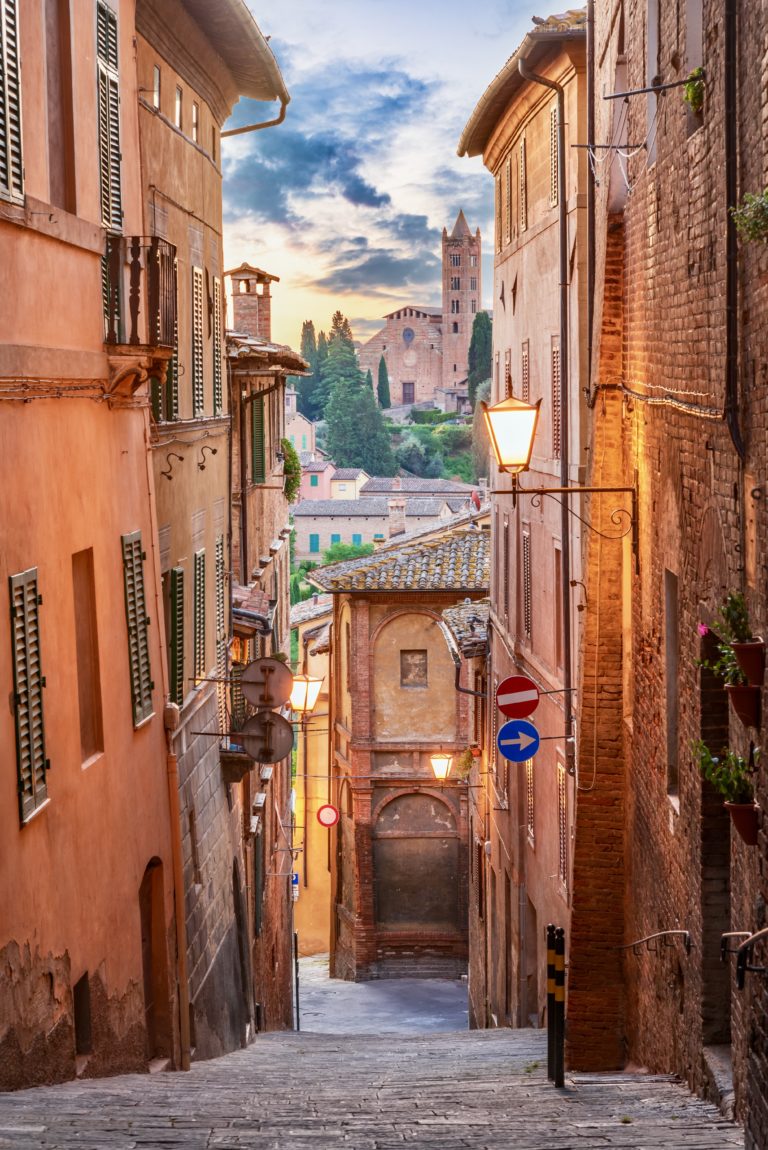 Bike Options
There are four kinds of bikes you can ride on this particular tour– titanium performance bike, upright touring bike, or electric bike. For $500, you can upgrade to top-of-the-line lightweight carbon bike.
You'll need to choose your bike in advance, so it's worth putting some thought into your selection.
I don't personally recommend using the touring bike. It's very heavy and Tuscany is very hilly. You need something lighter.
In fact, you need to be in darn good biking shape to use the performance bike in Tuscany. I had thought Tuscany was gently rolling hills. Turns out, there's some wicked long climbs and some of the climbs are rated for pro bikers.
For many, especially if you're an inexperienced biker, an e-bike may be the best option.
I had booked an upright touring bike initially. But I began the biking tour with a sinus infection.
At my request, the guides found an e-bike for me. This was perfect because, even I had been completely healthy, I think the hills would have been too much for me.
Using An Electric Bike
With an e-bike, you can let the bike do all the work. Or, you can still get a something of a workout in.
The e-bikes have 3 speeds — easy, medium, and turbo. If you put the bike in turbo, that's the easiest speed for the rider.
But the e-bikes don't go over 20 kilometers an hour. If you go faster, you're doing all the pedaling and all the work.
The best thing about the e-bike? Climbing tough hills is a breeze.
My husband couldn't keep up with me on the hills when I used the turbo setting. But that meant I could stop and take some photos while he caught up.
2. Who Goes on A Backroads Tour?
There will be 16-26 people on your tour. On ours, in mid-May, there were 18. Quite a few of these people will likely be repeat customers.
This tour was for couples, solos, and friends. There were no children.
The age of people on Backroads tours skews to middle age. But on my "adults only" tour there was a range of ages from adult children traveling with their parents to those in the 60+ age group.
There were some excellent bike riders. And there were some non-athletes who were completely happy on their e-bikes. So a Backroads tour is really suitable for all skill levels.
3. What I Didn't Expect On A Backroads Tour
Looking at the itinerary, you might conclude, as I did, that there were 3 groups of riders. That isn't the case.
There are typically 3 distances — a morning ride, a post-lunch ride, and an extra ride for those who want to do more.
You usually start the day around 9:00 am and, if you select the longest ride, you return at 3:30 pm to 4:00 pm. (You'll have some time to lounge at the pool or relax before dinner.)
People don't ride in groups. People tend to ride as couples. And, with different skill levels, the riders are spread out over the bike route.
You'll be given a GPS. This surprised me. I hadn't realized I'd be navigating myself.
The GPS is quite small. If you need reading glasses, you might have trouble reading it. You can zoom it, but that makes it hard to know when a turn is coming up.
My husband and I are at very different bike skill levels. He's an expert rider and I just work out casually on the peloton bike. I had thought I'd have a slower group to ride with, but that's not the case.
If you and your spouse are at different levels, one of you might need to use an e-bike if you want to ride together.
I don't really advise biking solo, unless you're a very experienced rider. I felt like I could have gotten lost.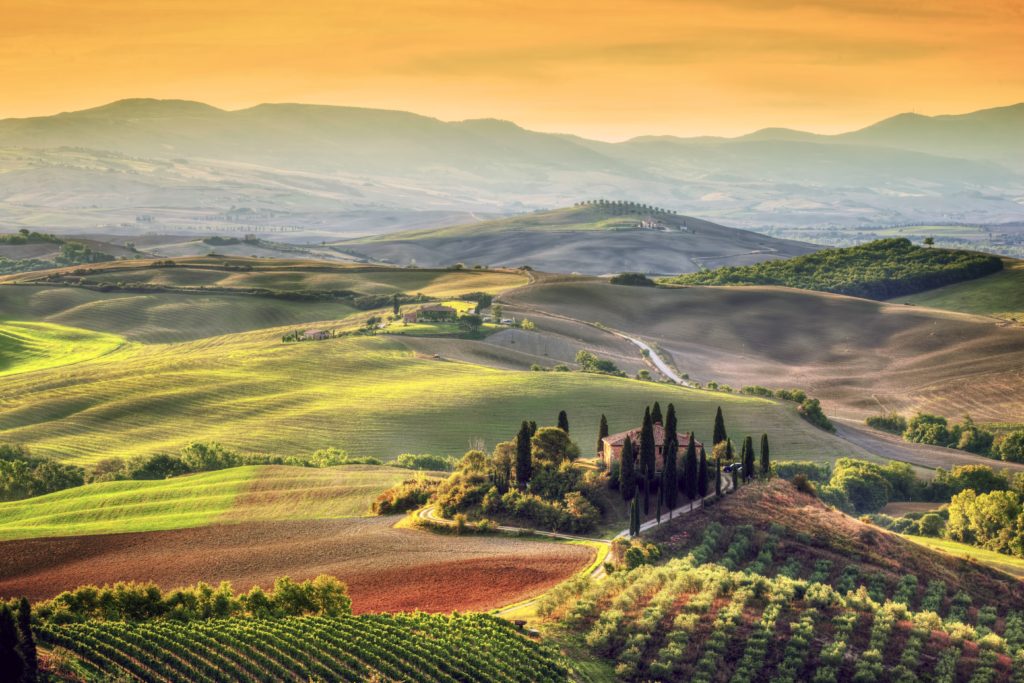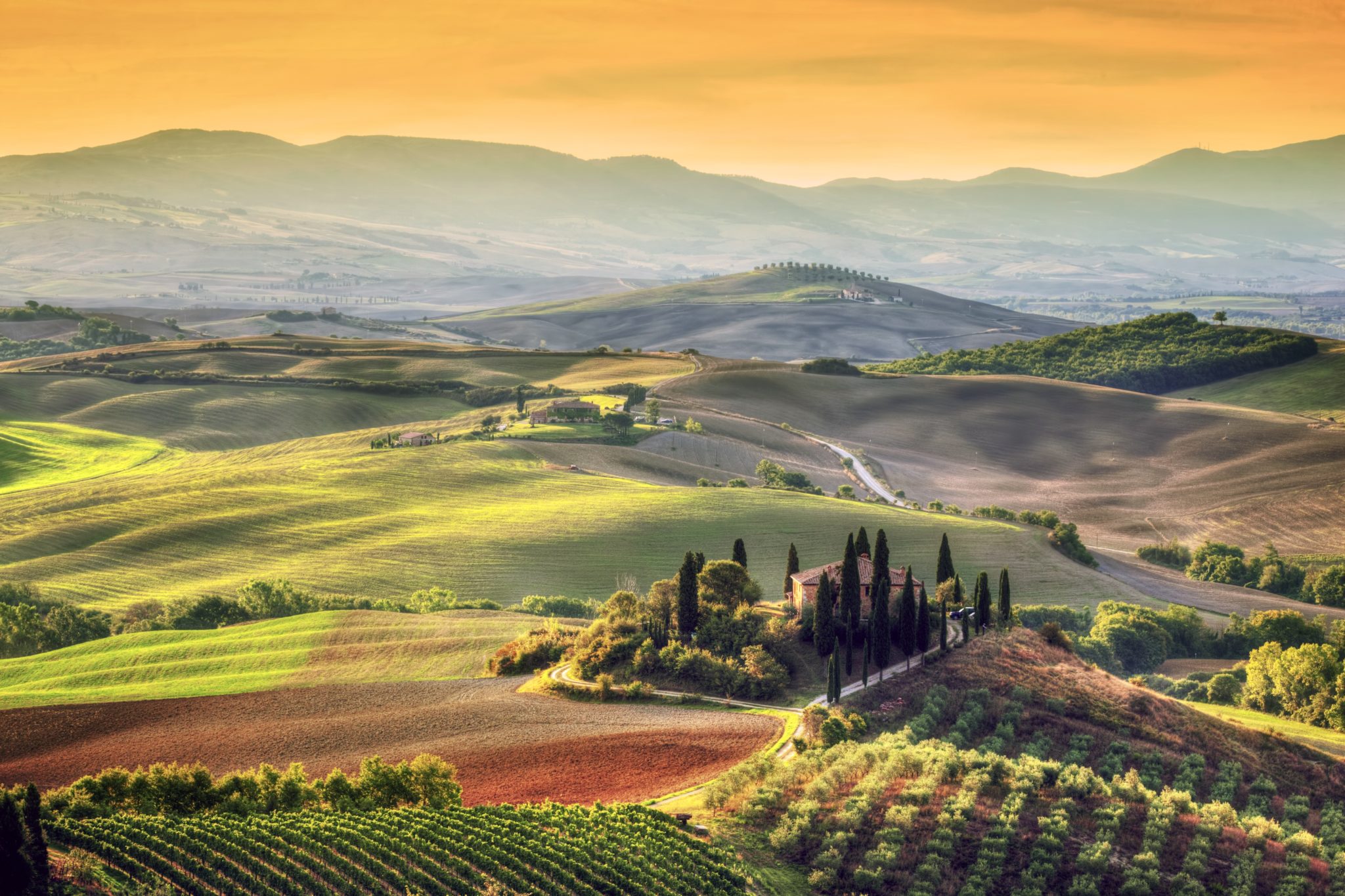 But there will be a Backroads rider on the course making sure that people make it through the checkpoints and don't get lost. Another one or two will provide van support.
If you do get lost, help from Backroads is just a text or phone call away. You're given the phone numbers of the guides just in case.
At various stops along the way, Backroads provide drinks and snacks for those who need it. This is where you can refill your water bottle and add some electrolytes.
They also shuttle people back to the hotel if they've had enough riding for the day.
I also didn't expect it to be so hot in mid-May. It was over 85 by midday most days, though it would cool off at night. You'll need to drink water frequently to avoid dehydration.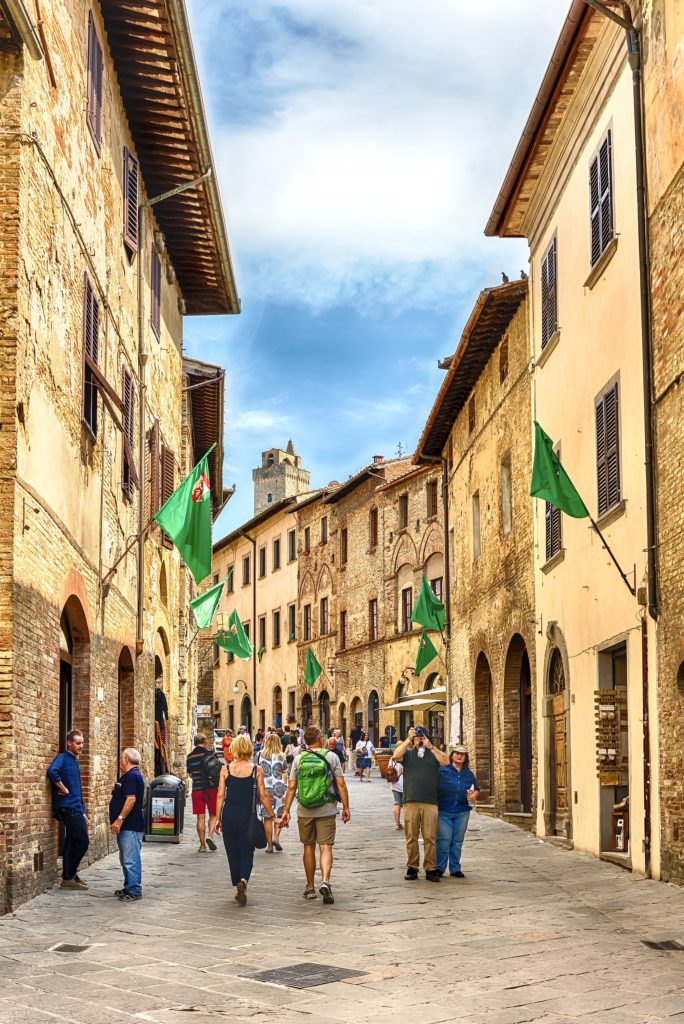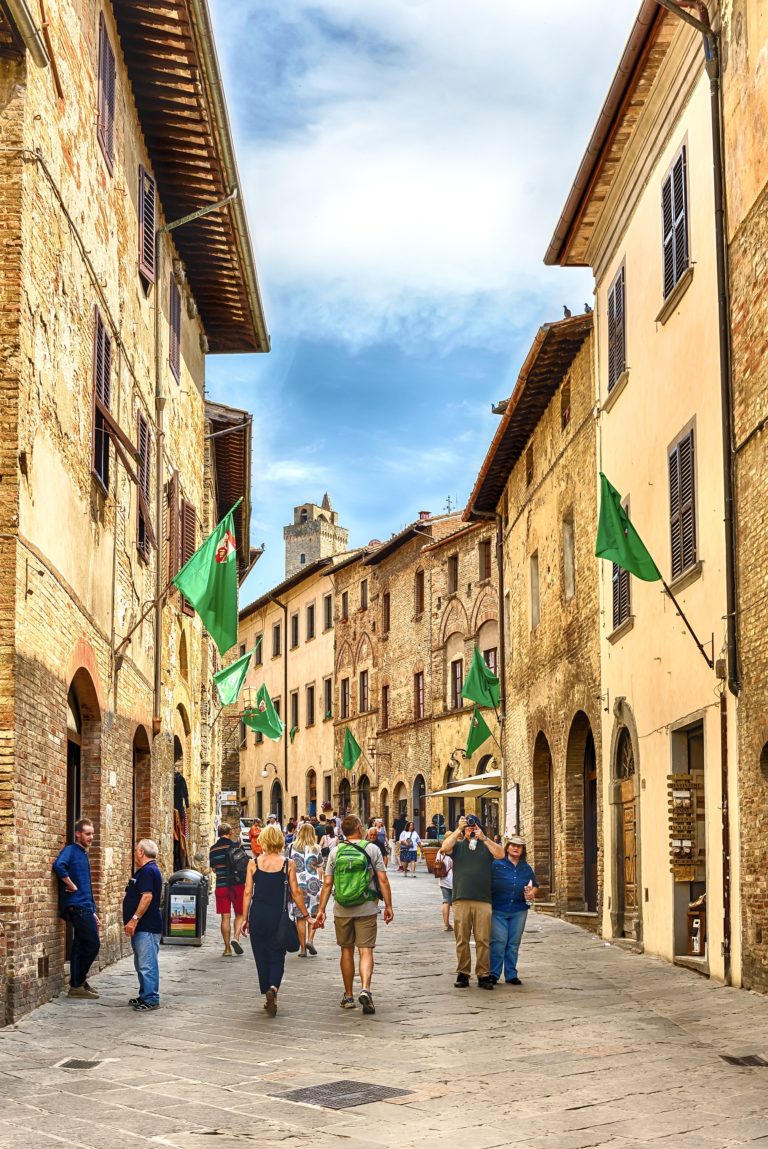 4. Review of Backroads Tuscany Itinerary
The best thing about Backroads is the extraordinary care they take in designing the tour itinerary.
It's the perfect mix of breathtaking landscapes to pedal through, great food and wine at various agriturismos and restaurants, and a hefty dose of culture.
Here's a quick recap of what we did on our Tuscany Backroads tour:
Arrival in Arezzo:
We took a private transfer to Arezzo from Rome. We did this because, as a travel blogger, I wanted to have a solid day to see Arezzo's top attractions.
If you arrive in time to do some sightseeing, you should try to see:
Piazza Grande, Arezzo's gorgeous central square
the famous Piero della Francesca fresco cycle in the Basilica of San Francesco

Casa Vasari

, a charming house museum with frescos by Giorgio Vasari
Arezzo Cathedral
Church of La Pieve
We had a delicious lunch at Antico Forte.
Day 1:
Take a bus from Arezzo to a farm to table lunch spot. Get a debriefing on what to expect on your Tuscany bike tour.
Bike in the afternoon. Check into your hotel, the Borgo San Felice. Group dinner.
Day 2:
Morning bike ride through the Chianti region. Fabulous lunch at Badia a Coltibuono, a former 11th century abbey.
Afternoon ride. Wine tasting and a "grigliatia" (mixed grill) group dinner under grape vines at the hotel.
Day 3:
Morning ride of 25 miles. Lunch at Il Pereto, an organic farm. In the afternoon, ride the famous Crete Senesi loop.
Shuttle to Siena for a contrada tour where you learn all about Siena's famous medieval horse race, The Palio. Dinner on your own in Siena, with plenty of restaurant recommendations.
Day 4:
Morning ride to the ancient hilltop town of Raada in Chianti, with a stop at a ceramics store. After lunch, ride the rest of the way to your next hotel, Castello del Nero. Dinner at the Michelin restaurant, La Torre.
Day 5:
Morning ride to San Gimignano. Lunch and free time in the famous medieval town up to 2.5 hours. Afternoon ride on the San Donato loop back to Castello del Nero. Cocktail hour and final group dinner.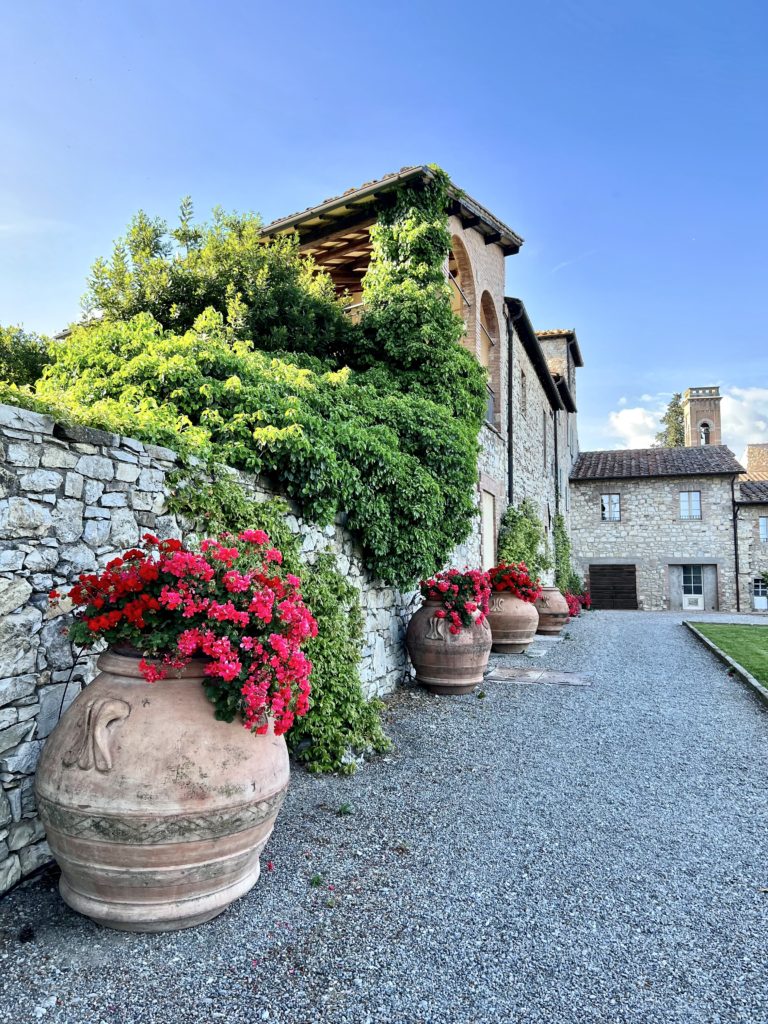 Day 6:
Optional morning bike ride. Shuttle bus to Florence Airport, where you'll arrive around noon. From there, you can get a taxi into Florence or proceed to your next destination.
Deviations From The Itinerary
You don't have to do everything on the itinerary. You can take the afternoon off. For example, on day 2, I went to Siena in the afternoon to explore instead of riding more.
5. The Premiere Hotels
No review of Backroads would be complete without discussing your accommodations. We stayed in two hotels. Both were gorgeous.
Borgo San Felice is about a half hour from Siena. Castello del Nero is about a half hour from San Gimignano. Both are five star hotels.
Borgo San Felice has a cozy (but luxe) step back in time feel. The charming hotel consists of a series of perfectly restored stone mansions, which were once a medieval hamlet.
It's at the top of a hill surrounded by vineyards and olive orchards.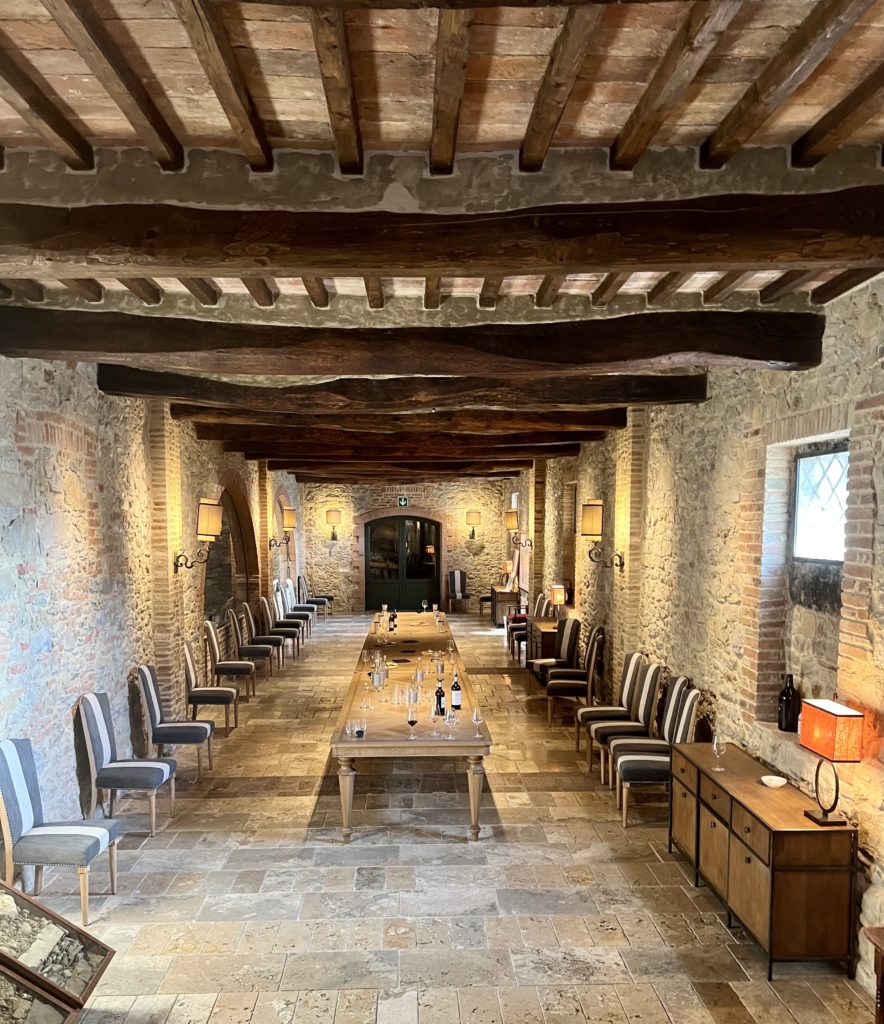 The grounds are immaculate, with flowers blooming everywhere. There's a lovely pool and the rooms are spacious.
We had a suite with a separate sitting area and a huge bathroom with a hot tub.
The buffet breakfasts every morning were memorable, with farm to table honey, cheeses, and produce.
Castello del Nero is a renovated 12th century castle and has a real "wow" factor. It's grander than Borgo San Felice. The views from the restaurant's panoramic terrace were stunning.
The rooms are elegantly modern with muted colors and stone floors. You'll have 20 foot ceilings and splendid views of the countryside through long windows.
There's a Michelin restaurant onsite. And a large pool (you can do laps) and lounging area. The castle is perched up high, so you have dramatic views over the countryside.
6. Final Thoughts
Overall, the Backroads experience was exceptional. With the unsurpassed service and luxury, you may feel like it's the trip of a lifetime.
Hopefully, I've provided you with a good overview of what to expect on a Backroads biking tour, so you don't have any surprises.
I'm already planning my next Backroads biking tour!
I hope you've enjoyed my review of Backroads Tuscany biking tour. You may enjoy these other Tuscany travel guides and resources:
If you need a review of Backroads Tuscany biking tour, pin it for later.