So you're planning a trip to Paris? You've come to the right place to get some concrete organizational tips!
I've been to Paris seven times now, including three one week stays. So I know the city very well. Plus, I'm an inveterate planner.
Paris is a large city. The attractions are spread out and there's so many amazing things to do, both for first timers and repeat visitors. Paris can seem overwhelming.
As a result, Paris isn't a place you can just show up and wing it. You'll be frustrated, waste time, and miss out on top attractions.
How To Plan A Trip To Paris, 20+ Tips
Here are my tips and step-by-step guide for planning a trip to Paris.
1. When To Start Planning Your Trip To Paris
If you're visiting in high season or shoulder season, you want to start planning your trip 3-6 months in advance, to ensure you score the requisite tickets, plane flights, hotels, etc.
It's possible to plan something relatively last minute, but only if you're going in the off season.
2. How Long To Stay In Paris
The first step is to decide how much time you have for vacation and how much time you want to dedicate to Paris.
It's my view that you should plan to spend at least 3 days in Paris. 5 days would be better. But you may want to reserve time for day trips or another area of France.
The less time you have in Paris, the more organized you have to be.
3. Decide When To Visit Paris
Next, decide when you want to visit. I've visited during all seasons and they all have their pros and cons.
I don't advise going in summer. It's brutally hot and awfully crowded. This is when most Americans visit.
I think the shoulder season, spring or fall, is best. It's beautiful in Paris with the trees either blooming or showing off fall colors. The weather is decent and the crowds ebb somewhat.
I just visited for a week in December. While it was certainly chilly, the holidays are an exciting time to visit Paris.
Everything is decorated to the nines, illuminated, and the Christmas markets are in full force.
You can try Paris winter food (beignet, waffles, sausage, crepes) or a vin chaud. But you should also expect some holiday crowds.
I don't particularly advise visiting Paris in January or February. It's very gray, cold, and can rain (read pour). But the upside is that there are no crowds. So, if you plan to stay inside or go on a museum binge, you can have a good visit.
READ: Things To Do In Paris In Winter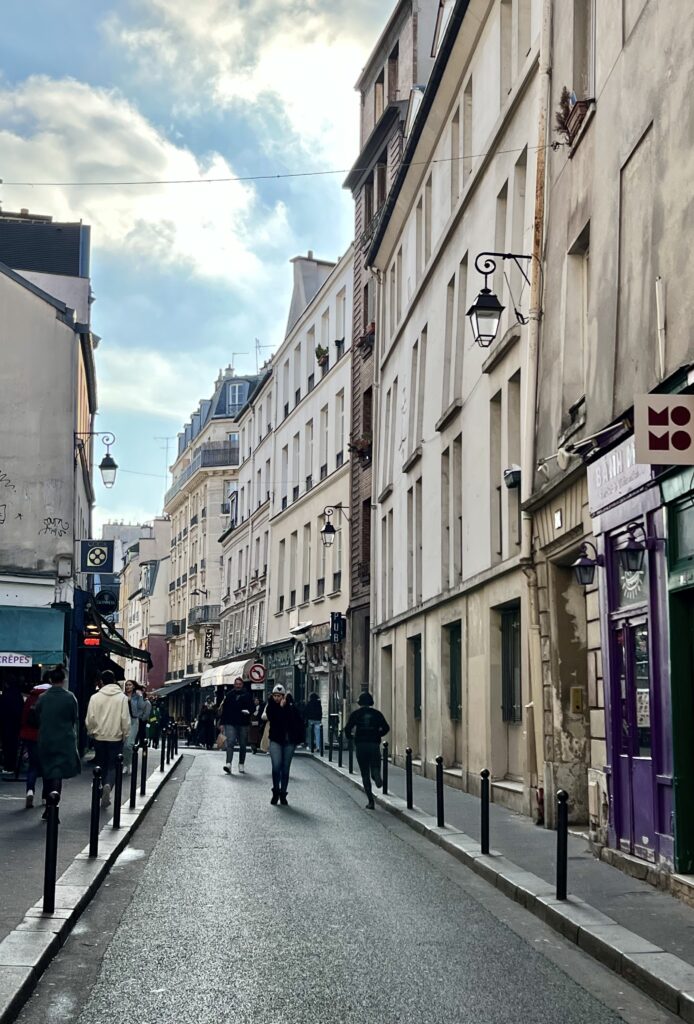 4. Do Some Research
After you've decided how many days you have in Paris, do some research. Listen to podcasts, collect information, and read guide books.
Virtual tours are a great way to help you decide what to see. You may want to take my virtual tour of the Louvre.
It's also a good idea to learn a few phrases in French. Many Parisians, especially in the touristic areas, know English. Still, they are polite and will want the formalities observed. Learn how to say:
Bonjour (hello)
Bon Soir (hello and good evening)
Au Revoir (goodbye)
Merci (thank you)
S'il vous plait (please)
Oui – Yes
Non – No
Excusez-moi – Excuse me
Désolé – Sorry
Parlez vous anglais? – Do you speak English?
Je ne comprends pas – I don't understand
You can always practice French and your pronunciation on Duolingo.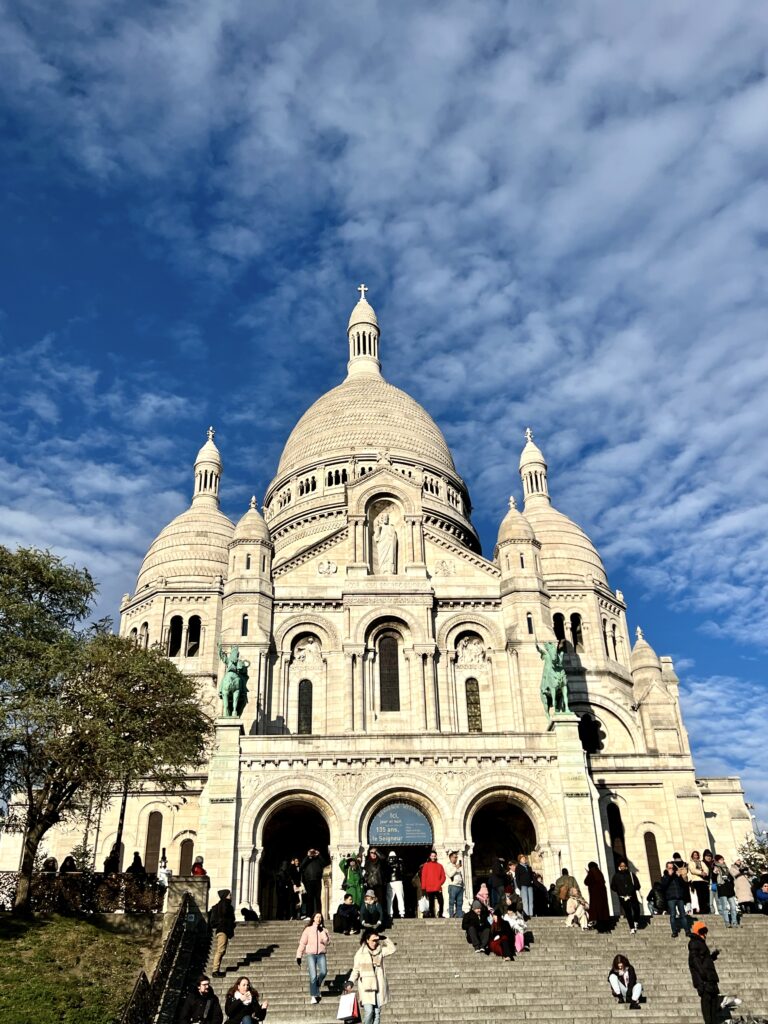 5. Decide What Attractions You Want To See
When you've finished your research, it's time to make a list of the things you want to do in Paris. Consult with your travel partners and draw it up.
To help you decide, I've written guides to many of the top attractions/neighborhoods in Paris:
If you're a foodie, you may want to take it one step further and decide what restaurants to go to. For many places (and certainly anyplace popular), you'll need to make advance reservations.
If you are planning on going to one of the historic cafes — Cafe Flore, Cafe Deux Magots, Laduree, or Cafe de la Paix, you can expect lines to get in. There are also quite a number of Instagrammable cafes in Paris and they may have waits too.
READ: The Most Beautiful Cafes In Paris
6. Beware Of Tourist Traps
Like very capital city, Paris has its share of sites to avoid and here's my list of Paris tourist traps. These attractions have hordes of people, high security, pickpockets, scams, and vendors pestering you to buy tacky trinkets.
One of the biggest tourist traps is the Eiffel Tour. I know, it's beautiful and you want to see it.
But there are plenty of places to see the Eiffel Tower, including just walking around it. My favorite view of the Eiffel Tower is from the Arc de Triomphe.
7. Decide Where To Stay In Paris
When you've finished making your list of attractions, then decide where to stay. This will depend partly on your budget. It may be driven by what you've decided to see.
Most of the top monuments in Paris are on the right bank or in the center of the city.
So, unless you're planning liberal use of the metro, you may want to base yourself somewhere central or on the Right Bank. If you're visiting during the holiday season, the Right Bank is also the most beautifully decorated.
I generally prefer to stay in the Marais on the Right Bank and Saint-Germain on the Left Bank. But my last visit, I stayed in the Champs Elysees district and that was both very chic and convenient to the sites. If you're on a budget, check out the Belleville or Bastille areas.
Hotel rooms in Paris are quite small. If you want more space or are traveling with a family, you should check out Air Bnb or VBRO.
I would physically write down the name and address of your accommodation on paper and keep it with you just in case your iphone dies.
Here are some hotels I recommend by neighborhood:
Left Bank: Relais Christine, Hotel le Lapin Blanc, Hotel d'Aubusson, Hotel de Buc
Marais: Pavillon de la Reine, Villa Beaumarchais, Hotel Les Bains, Cheval Blanc
Central Paris: Four Seasons George V, Hotel San Regis, Hotel le Crillon, Hotel Elysia
Eiffel Tower Area: Shangri-La Paris, Le Narcisse Blanc Hotel & Spa, Pullman Paris Tour Eiffel
8. Find Out What's Open And When To Visit
A key part of planning a trip to Paris is knowing when X attraction is open. For example, most museums are closed on Monday, including the Louvre and the Musee d'Orsay.
But others are closed on Tuesdays (Pompidou Center). Some are even closed on Saturday (Jacquemart Andre).
Check the opening hours. They very greatly. Some attractions and museums are open one late night a week. You could always use that opportunity to squeeze in another site if you're determined to maximize your sightseeing time.
There may also be a best time to visit X attraction. If you're an early bird, arrive before opening time and queue up. You can also buy timed entry tickets (more on that below).
Twilight is generally a bad time to arrive at the Eiffel Tower of Arc de Triomphe. Everyone wants the sunset view.
Opening hours may also vary by season, with longer hours in the summer and shorter hours in the winter. Many places are closed on Sundays.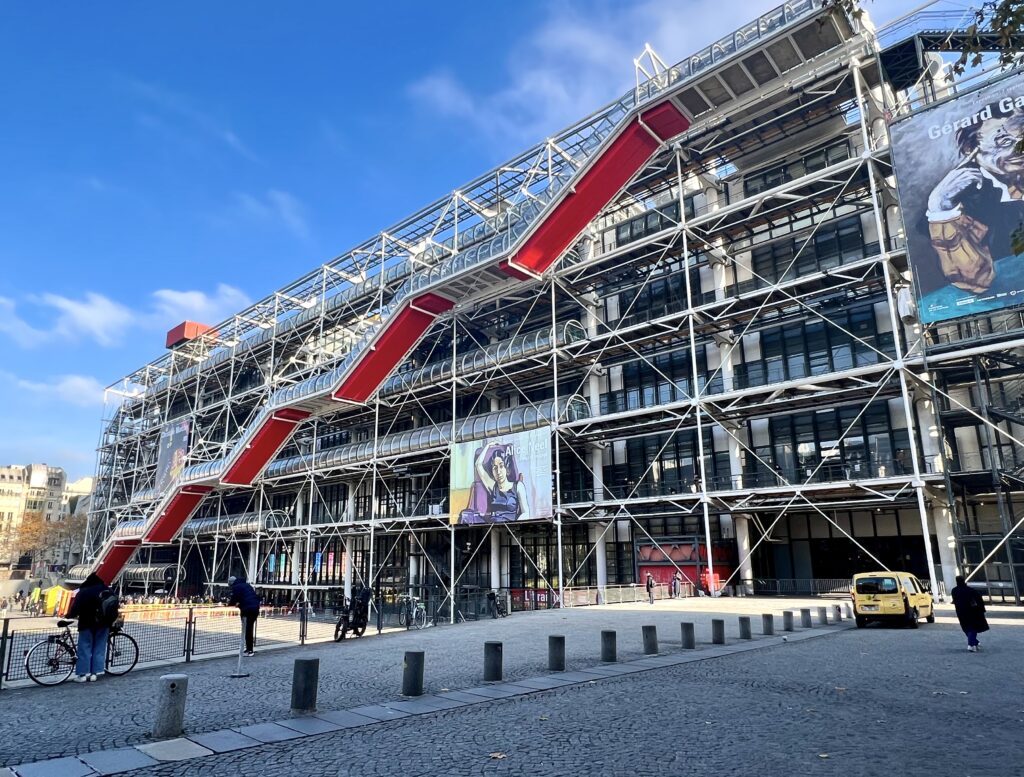 9. Decide On Transportation
How will you get around Paris? It's important to decide on transportation in advance when planning a trip to Paris.
The metro is by far the easiest and cheapest way to get around Paris. You can buy a pass online before you leave for the number of days you intend to be in Paris. Click here for a helpful guide to the Paris metro.
I must admit, I generally prefer to walk in Paris. This is by far the best way to see the city, admire flower bedecked cafes, and discover some hidden gems.
You can also experience the liveliness of the streets and see Parisians in their own milieu. If you're a walker, you could easily log 10+ miles a day.
You can also take taxis in Paris, although sometimes they are hard to get.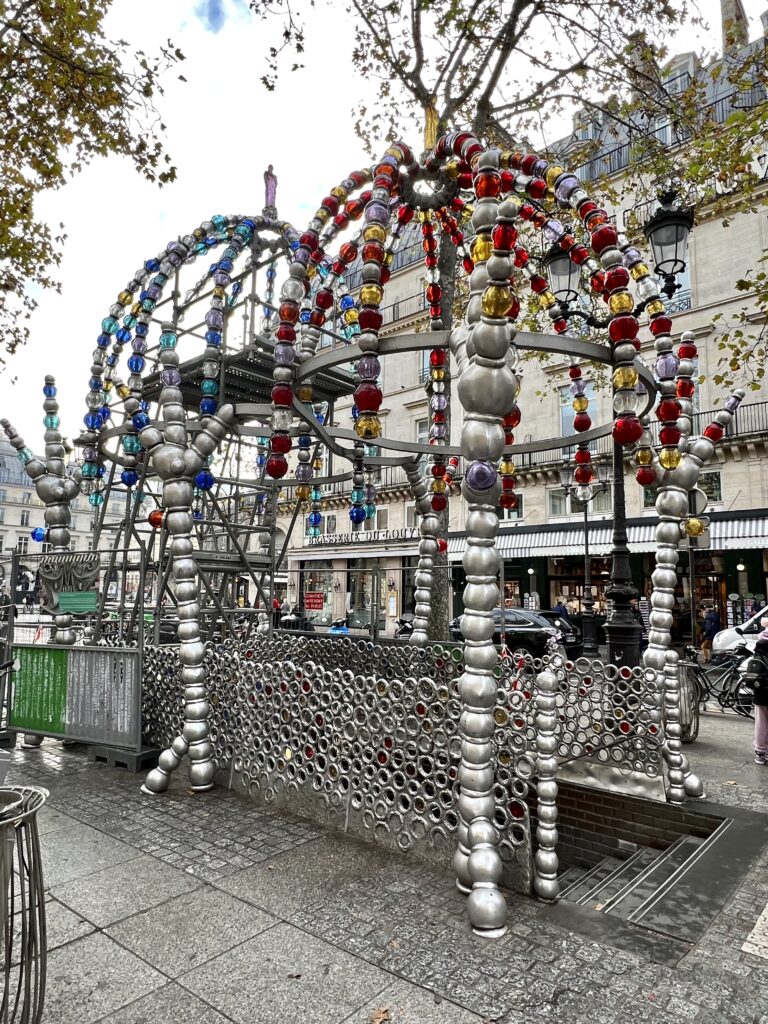 Most taxis take credit cards, but some will insist on cash. A taxi is available if the glowing green light on top is on. If it's red, the taxi is taken.
You can also opt to take the hop on hop off bus. Just be sure to check where it stops.
Right now, if you're on the brave side, you can rent an electric scooter (Lime, Dott, and Tier) to zip around Paris. They're insanely popular and help you get around quickly. There are designated lanes for scooters and bikes.
But beware that Paris is considering banning them entirely because of safety risks. Their licenses are due to be renewed in February 2023.
10. Plan How To Get From The Airport To Your Accommodation
You'll likely arrive in Charles de Gaulle Airport. There are taxi stands at the exit of all terminals.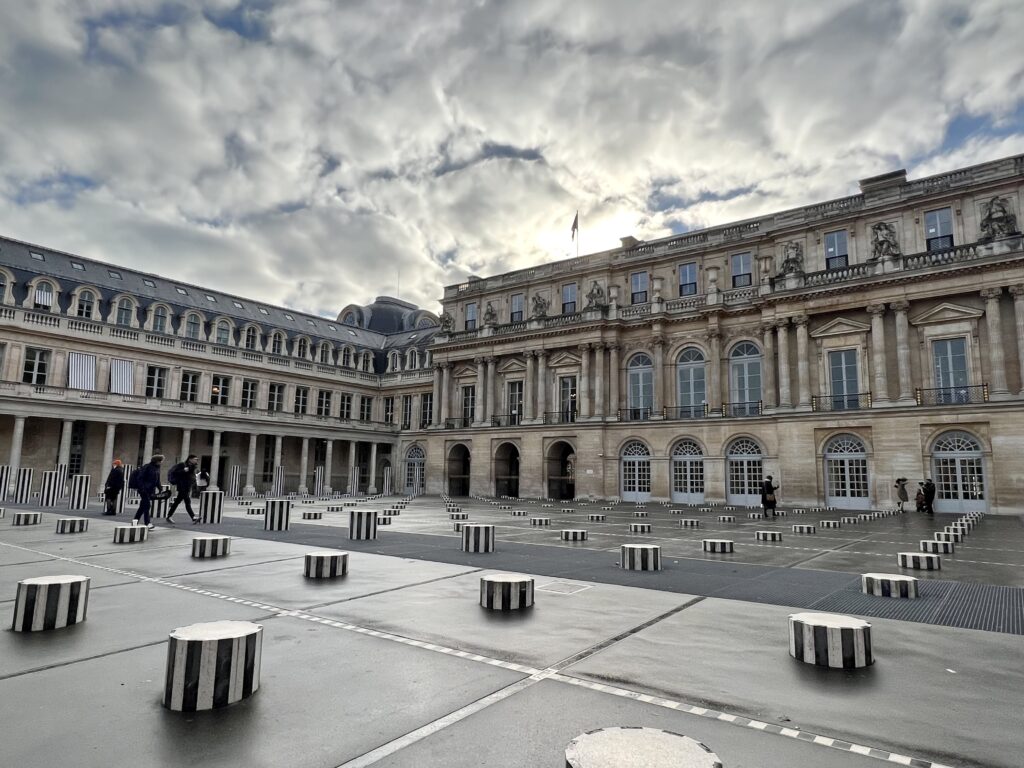 The cost of a taxi ride to the city center is generally about 55-60 euros and takes approximately 45 minutes. But this varies a lot, depending on whether you get snagged in traffic. I just had a 1:15 ride and an 85 euro bill. Ouch!
To avoid a wait for a taxi and if you have a lot of baggage, you may want to book a private transfer to take you door to door to your hotel or Air Bnb.
You can also take Uber, but it isn't really any cheaper than a taxi.
You can also take the RER train. The RER B line is a direct rail link between Charles de Gaulle and Paris metro stops Denfert-Rochereau, Saint-Michel-Notre-Dame, Châtelet-Les-Halles, Gare du Nord. A free CDGVAL shuttle connects the airport terminals to the stations with the RER station.
11. Plan Daily Itineraries
When you've figured out all these basics, it's time to turn to making daily itineraries to budget your time.
This is the most important part of planning a trip to Paris. If you're very type A like me, you can make a spread sheet that includes the opening hours.
This may seem like overkill to some. But Paris isn't a place for serendipity. It can be rough itinerary, not an hour by hour piece de resistance.
Generally, it's a good idea to plan one activity for the morning and one for the afternoon (although you may be able to fit two into the afternoon with smaller sites). It's difficult to do more than that because it actually takes some time to get from A to B in Paris. Don't underestimate travel time.
Try to organize each half day by geography. Get a map of the city to help you plan this part.
Picks sites to see that are near each other and choose adjacent neighborhoods to explore on the same day. This will cut down on walking or transport time. And map out how long it takes to either walk or take public transport from place to place.
For example, on one day you could visit the Ile de la Cite and the Marais. Or you could visit Saint Germain and the Latin Quarter. Or pair the 8th or 9th arrondissement with Montmartre.
You won't want to do the Louvre and the Orsay on the same day. Or, you'll die of museum fatigue. They are just both too big.
You also wouldn't want to plan the Eiffel Tower and the Louvre in the same day. They're too far apart.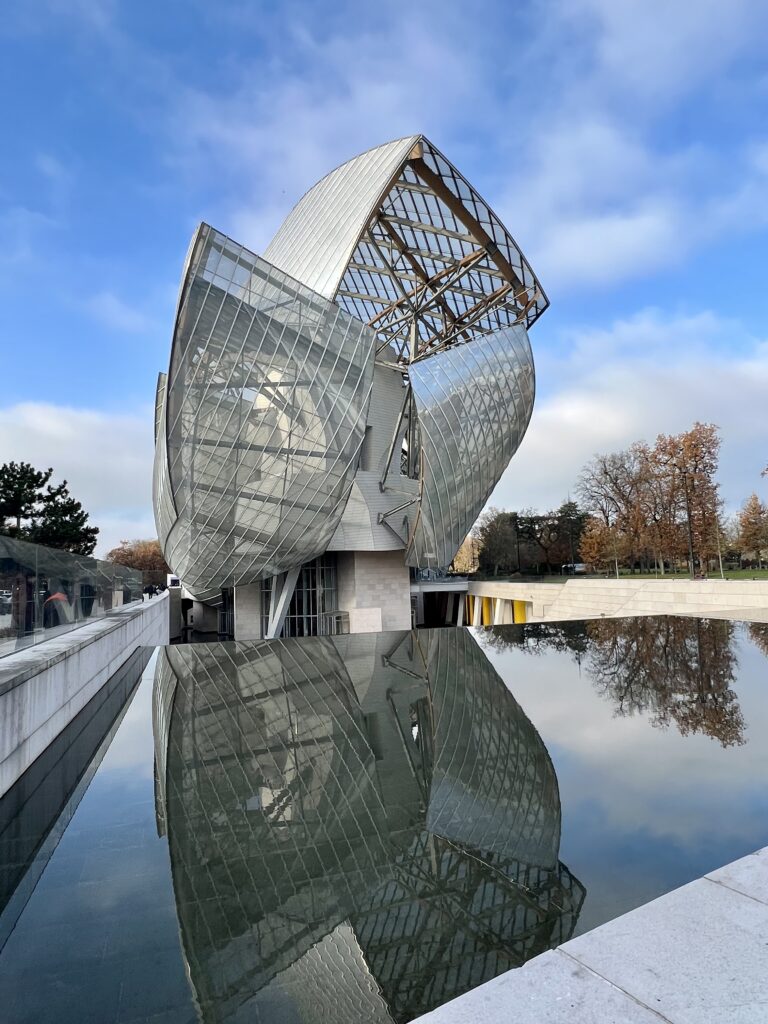 You should also figure out each evening, how long it takes to get to your destination from your accommodation and how you will get there the next day.
When you get to a given neighborhood, unless you're a repeat visitor, it's best not to wander aimlessly. This is not Midnight in Paris where someone will magically show up and whisk you to your next destination.
You can plan a self guided walking with your map and list of attractions. You can also book walking tours of many neighborhoods:
You can also take a segway tour or bike tour.
To help you plan your own itinerary, you can check out my 2 days in Paris itinerary, 3 days in Paris itinerary and my 5 days in Paris itinerary.
12. Skip The Line Tickets
My #1 tip for planning a trip to Paris is to book skip the line tickets well in advance, many of which are timed entry, i.e., you enter at a specific time at the top or bottom of the hour. Nothing will improve the quality of your trip more than doing this simple thing.
The last thing you want to do with your precious time in Paris is wait in line. And you will. I see people do it on every visit, much to my astonishment.
At popular attractions like the Paris Catacombs, you will wait even in winter. In summer, oh la la … Here are the tickets you must book in advance: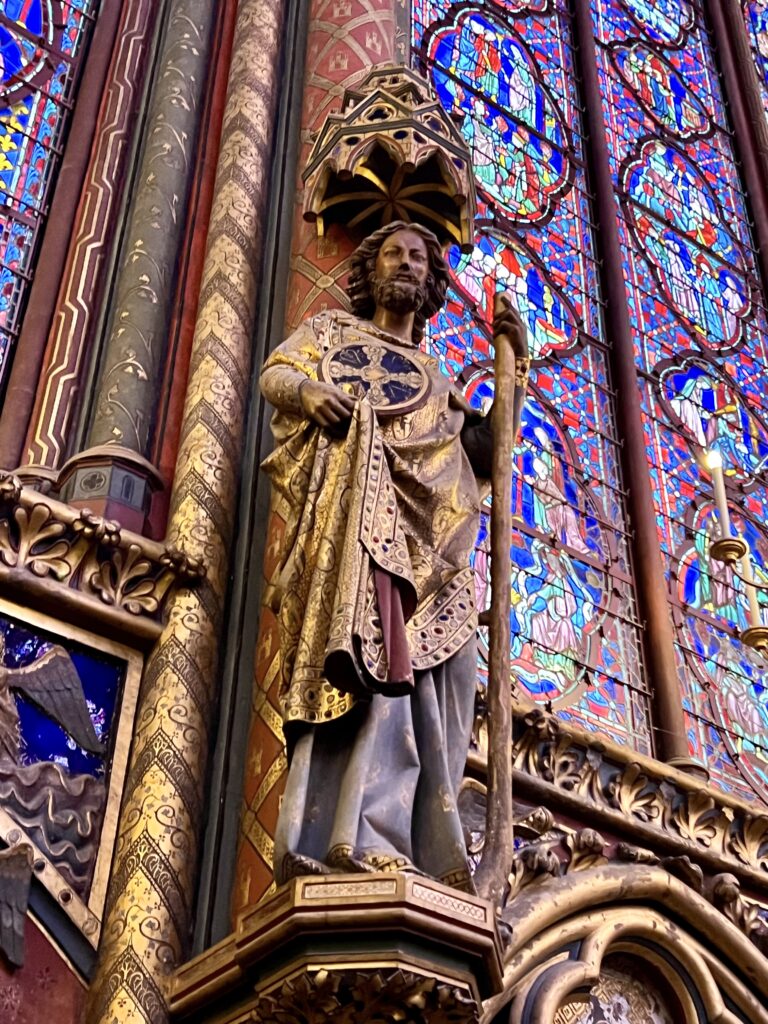 At these attractions and museums, there are usually two lines, one for people with tickets (avec billet) and one for people without tickets (sans billet).
Be sure you get in the right line. The lines for people with tickets may also be broken down by the specific time on your ticket.
If you are going to the Louvre, you should also plan your visit there. The Louvre is the world's largest and most popular museum. There are miles of art and you can't see it all in one visit.
You will want to book a highlights tour or select certain wings of the museum to visit, depending on your taste in art. For specific tips, check out my guide on how to visit the Louvre.
To save time and money, you may also want to book a Paris Museum Pass, which gives you skip the line access to over 50 monuments and museums. If your museum pass has run out, try visiting some of Paris' free museums like the Petit Palais or the Musee Carnavalet.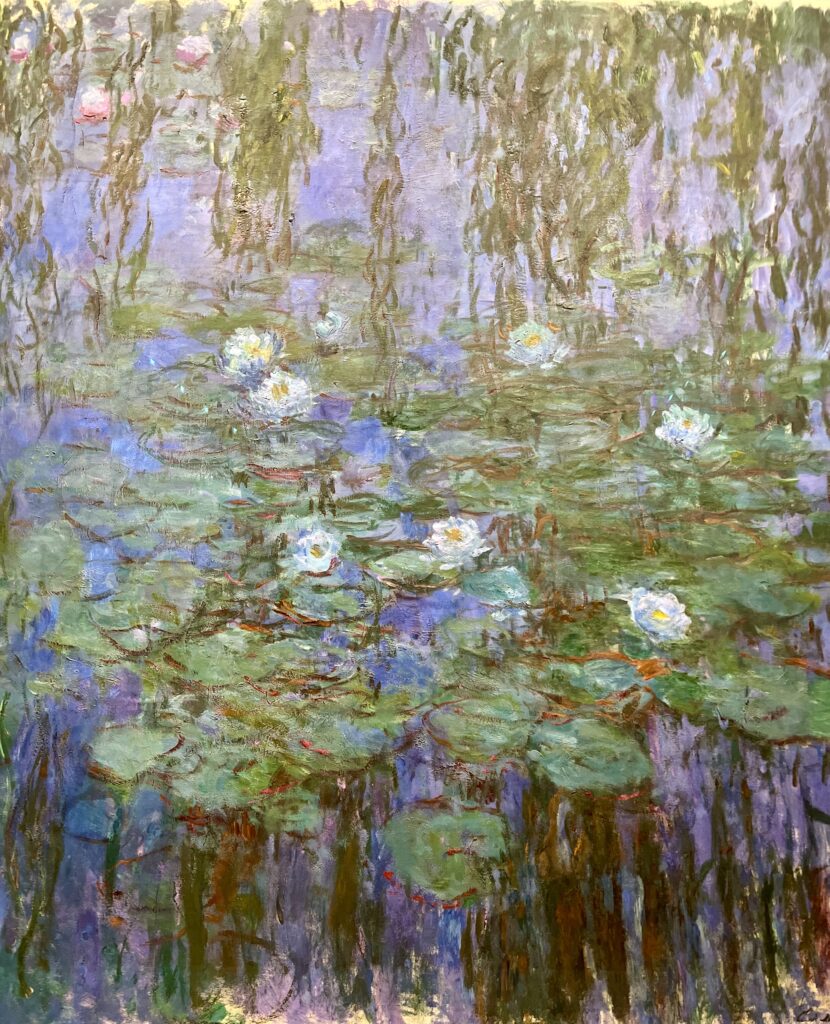 13. Special Art Exhibitions
Paris is an incredible art city. If you've been to the museums or want to do something special, check into the special exhibitions on offer for when you plan to visit.
If you want to attend an exhibition, you'll also need to plan well in advance. The culture-loving Parisians show up in droves for these exhibits. And rightly so, they are usually fantastic.
You should book this type of ticket many weeks in advance. I kid you not, even for the more obscure museums.
On my last trip to Paris in mid-December, I decided to visit the Fashion Museum to see a Frida Kahlo exhibit. The museum is definitely a hidden gem in Paris. But not to Parisians! Even in December, it was completely sold out.
One of the best spaces for special exhibitions is the Fondation Louis Vuitton in the Bois de Bologne. You simply cannot get in without a ticket! And you don't want to traipse all the way there and be turned away.
And of course the Louvre and the Orsay have top notch exhibitions as well. They are ticketed separately from the permanent collections.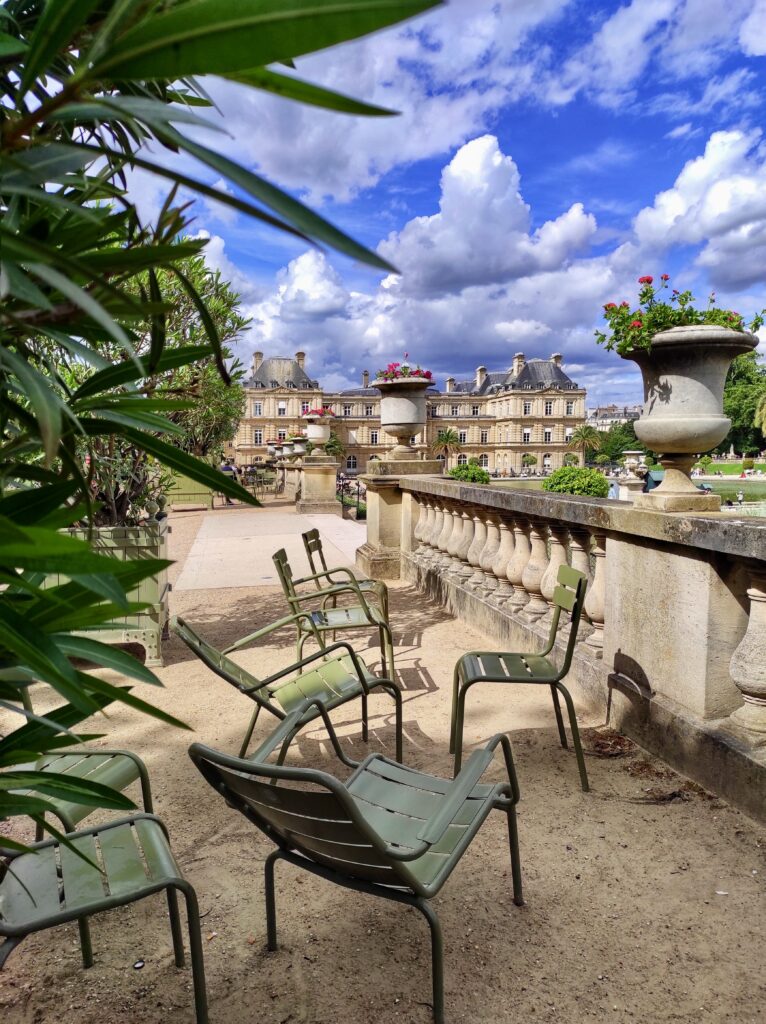 14. Build In Breaks
It can be exhausting to visit Paris, especially if you're on a manic pace with limited time.
So build in some breaks or downtime on your itinerary. It could be something as simple as a walk through the Tuileries or Luxembourg gardens or having a cocktail.
Of course, it makes the most sense to have a leisurely lunch between your morning and afternoon sightseeing to catch your breath. I also find that a late afternoon break can be rejuvenating before you head out to dinner or if you have a nighttime tour scheduled.
If you break for lunch, don't expect speedy service. In France, taking your time dining is part of the French culture. And don't expect menu changes or doggie bags.
15. Plan An Easy First Day
Chances are, you'll arrive in Paris in the morning and (unless you've come from Europe) be jetlagged. So don't plan much or have timed entry tickets for your first day.
Of course, anything can go wrong. Your flight could be delayed, you could lose your bags, or some other emergency occurs.
Day 1 is also a good day to avoid marquee sites like the Louvre as well. You may be too tired and addled to properly enjoy them.
So walk around and get acquainted with your neighborhood on your first day or see one site nearby. Or, perhaps take a Seine River cruise if the weather permits.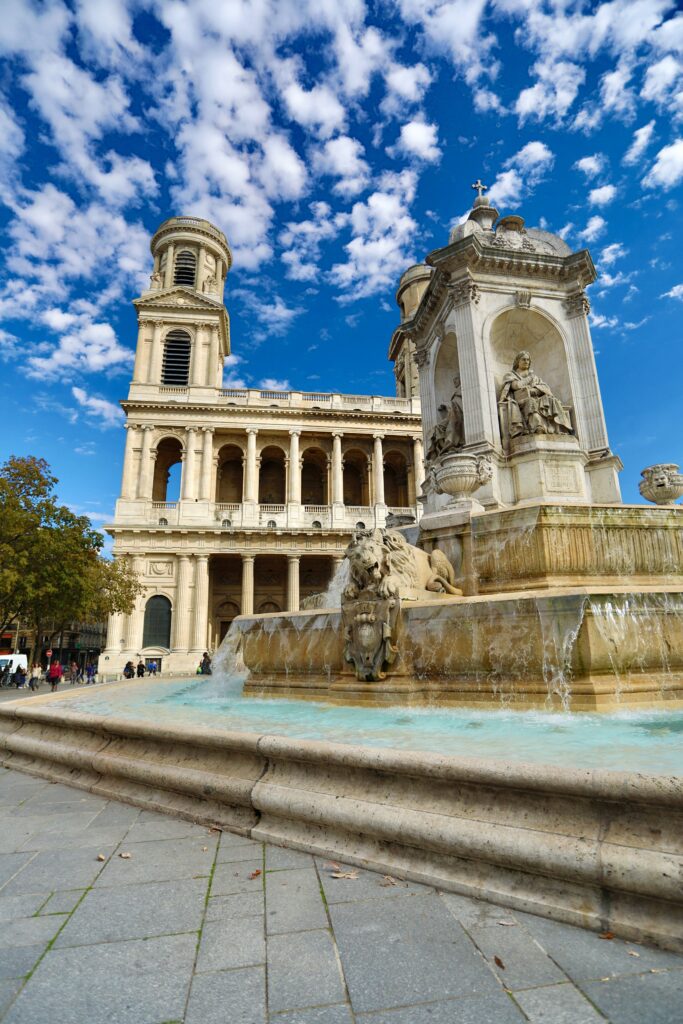 16. Have Backup Plans
It's also good to have back up plans. There could be an unexpected closing. Or, without a spread sheet, you may forget what day a given attraction or museum is open.
Recently, in Paris, I had a food tour abruptly cancelled an hour before due to an emergency. I picked a different neighborhood to explore instead.
17. What To Pack For Paris
As you would expect, Paris is a very chic place, though it's less formal than it used to be. In general, avoid baggy pants, sweatpants, or yoga pants.
Aim to wear a nice blouse or top, some nice slacks, and good walking shoes. Though, these days, nice-looking tennis shoes and jeans are perfectly acceptable. For myself, I tend to pack all black and call it a day.
Of course, what you pack will depend on the season. In the summer, you'll want to pack summer cloths and flowy dresses. Parisians don't wear shorts, but don't let that stop you.
In the winter, wear layers and bring a warm coat, scarf, gloves, hat, and umbrella. Paris is actually very north in Europe, so it gets quite cold in the winter and rain is fairly frequent.
I was chilly on my last trip without a scarf. But the better bundled up Parisians looked perfectly comfy living outdoors.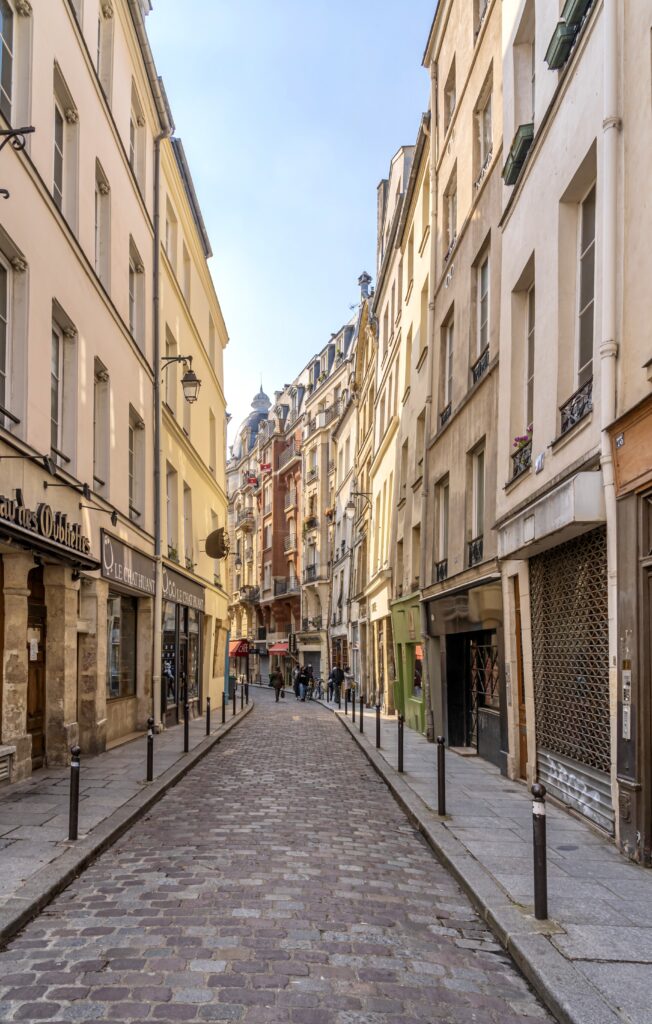 18. Items To Bring To Paris
When you're packing for Paris, make a checklist. Here are the must have items you'll need:
flight and accommodation information
passport
copies of your passport and driver's license
travel adaptors with correct voltage
multiple charging cords
portable charger (I like the iwalk for iphones)
copies of passes or tickets you've purchased (or download apps)
copy of travel insurance
Streetwise map of Paris
small anti-theft PacSafe backpack
credit and debit cards (call your bank to validate to use in Paris beforehand)
name & address tag inside your luggage
extra set of clothes in your carry on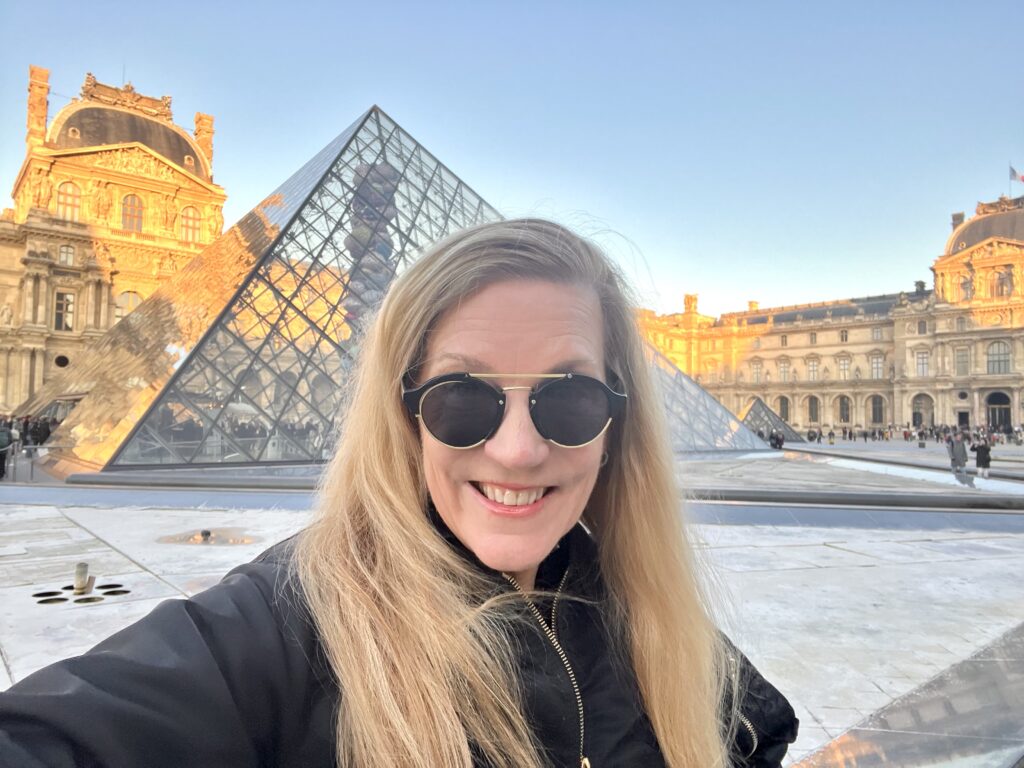 19. Plan What To Do With Yours Bags
What if you arrive in Paris and can't check in? That's a fairly standard situation.
If you're staying at a hotel, that's not too much of a problem. Check in isn't usually until 2-3:00 pm, but your hotel can hold your bags in storage.
But what if you're staying at an Air Bnb? Most Air Bnbs have a later (4:00 pm) check in time.
If no one stayed in your place the night before, you may allow you to drop off your bags or have an early check in. But what if someone else is booked the night before and you have no access at all?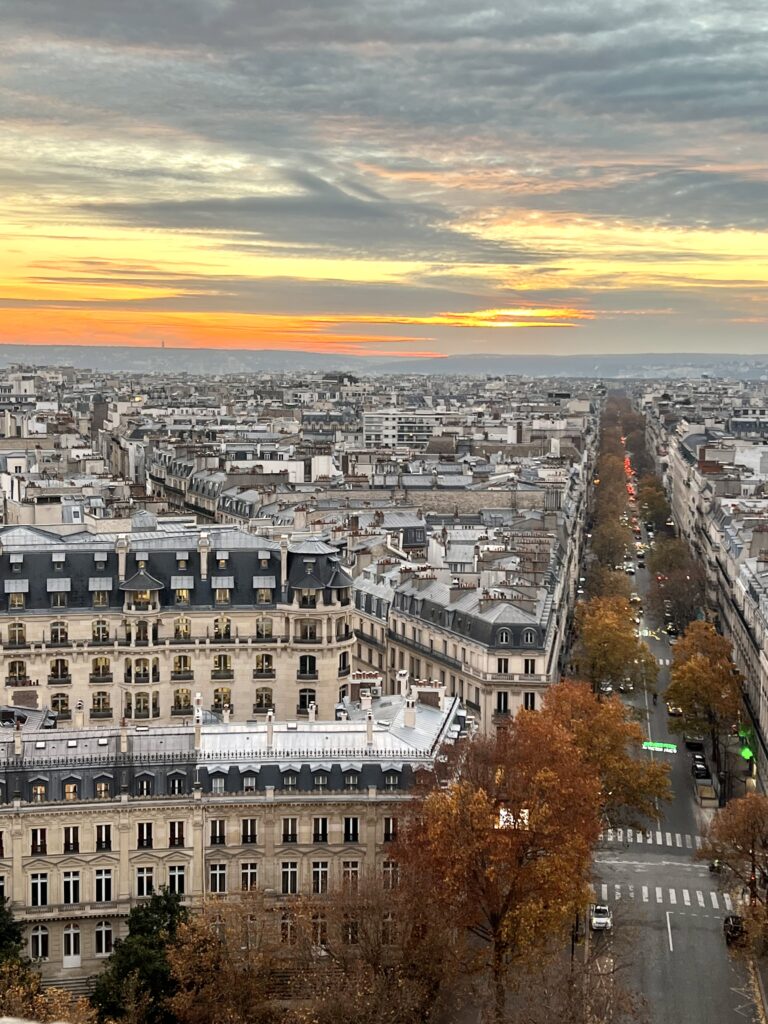 This happened to me on my last trip. I arrived in Paris at 6:45 am and couldn't check in until 4:00 pm.
The solution? Nanny Bags. This an excellent baggage storage resource.
You go to their website online and plug in your accommodation address. Typically, there are places very close by.
I found a shop to take my bags just .1 kilometer from my Air Bnb. You drop them off and pick them up at a designated time.
But like everything else, you need to pre-book Nanny Bags in advance of your visit. They don't take walk up requests for storage.
20. Planning Meals In Paris
If you're a foodie, you will also need to do some foodie planning for your trip to Paris. I mentioned above that you will need to make reservations. If it's a Michelin restaurant you have your sights on, you may need to do this months in advance.
Do you like food tours? I know I do and they are one of the best ways to immerse yourself in French culture.
These tours also need to be booked well in advance and inserted into your daily itinerary. Here are some that I've taken and recommend:
Planning to do some cooking at your Air Bnb? Here are some grocery tips for planning your trip to Paris.
Most grocery stores are called carrefour or franprix. You can pick up ingredients, meals to go, drinks etc.
You may want to bring a foldable recyclable bag. Otherwise, the grocery will charge you (not much) for a bag to put your groceries in. You'll also have to bag your own groceries at the store.
You can also pick up goodies at boulangeries. The quality is high because, to get the "boulangerie" designation, they have to prepare their products on site. Boulangeries make the ideal casual lunch stop if you want to munch a baguette or sandwich as you go.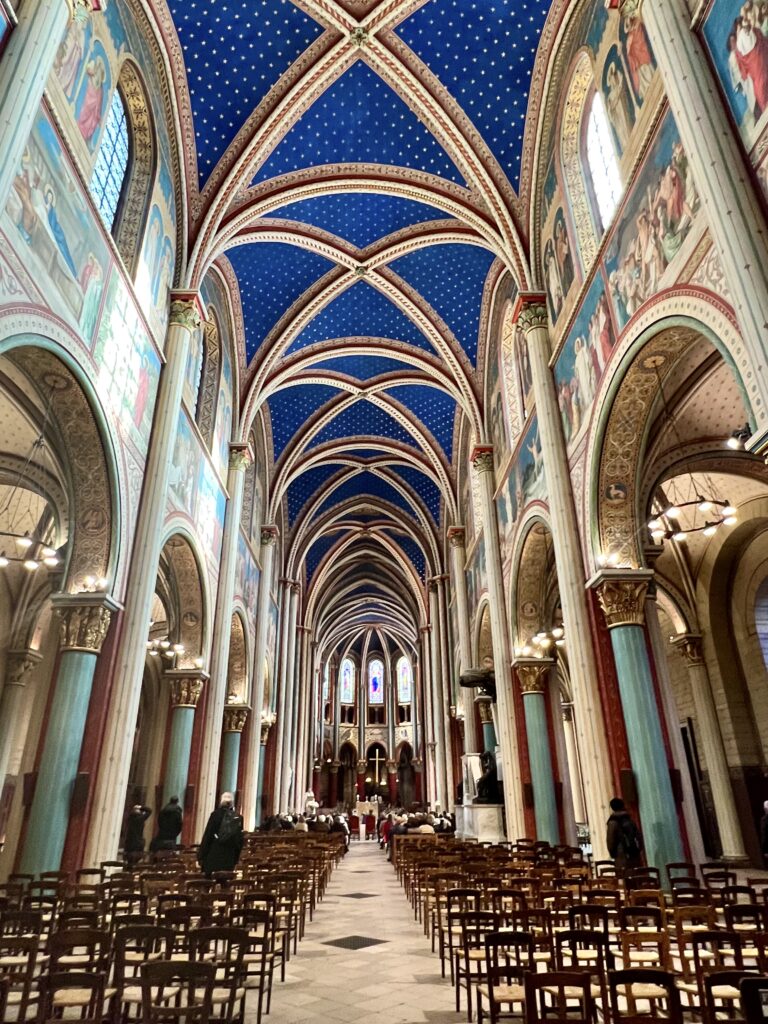 21. Book Travel Insurance
Last but not least, it's a good idea to get travel insurance from an outfit like Travel Guard Plus or Safetywing.
You never know what will happen. You could get sick, get Covid, or break a foot. If any of these disasters come to pass, you can cancel your trip and may get most or all of your money back.
I hope you've enjoyed my tips for planning a trip to Paris. You may enjoy these other Paris guides and travel resources:
If you are planning a trip to Paris, pin it for later.