Orvieto is a showstopper of a medieval hilltop town in southern Umbria. It's one of the best and easiest day trips from Rome. In this guide, I tell you exactly how to get from Rome to Orvieto.
I also give you tips for visiting Orvieto, including information on tickets, tours, and what to see and do in the beautiful medieval town.
There are basically three ways to get from Rome to Orvieto. You can take the train, drive, or take an organized guided tour. I've done all three options over the years.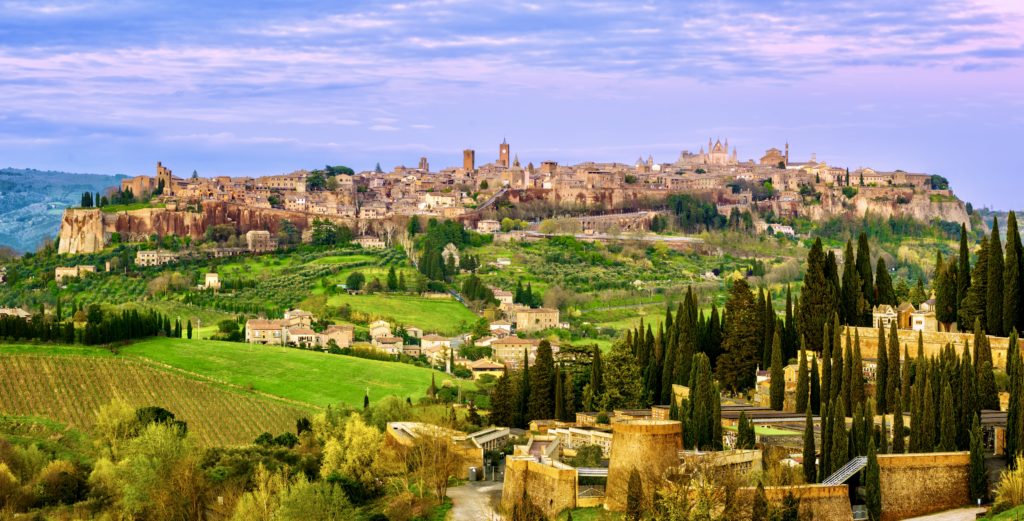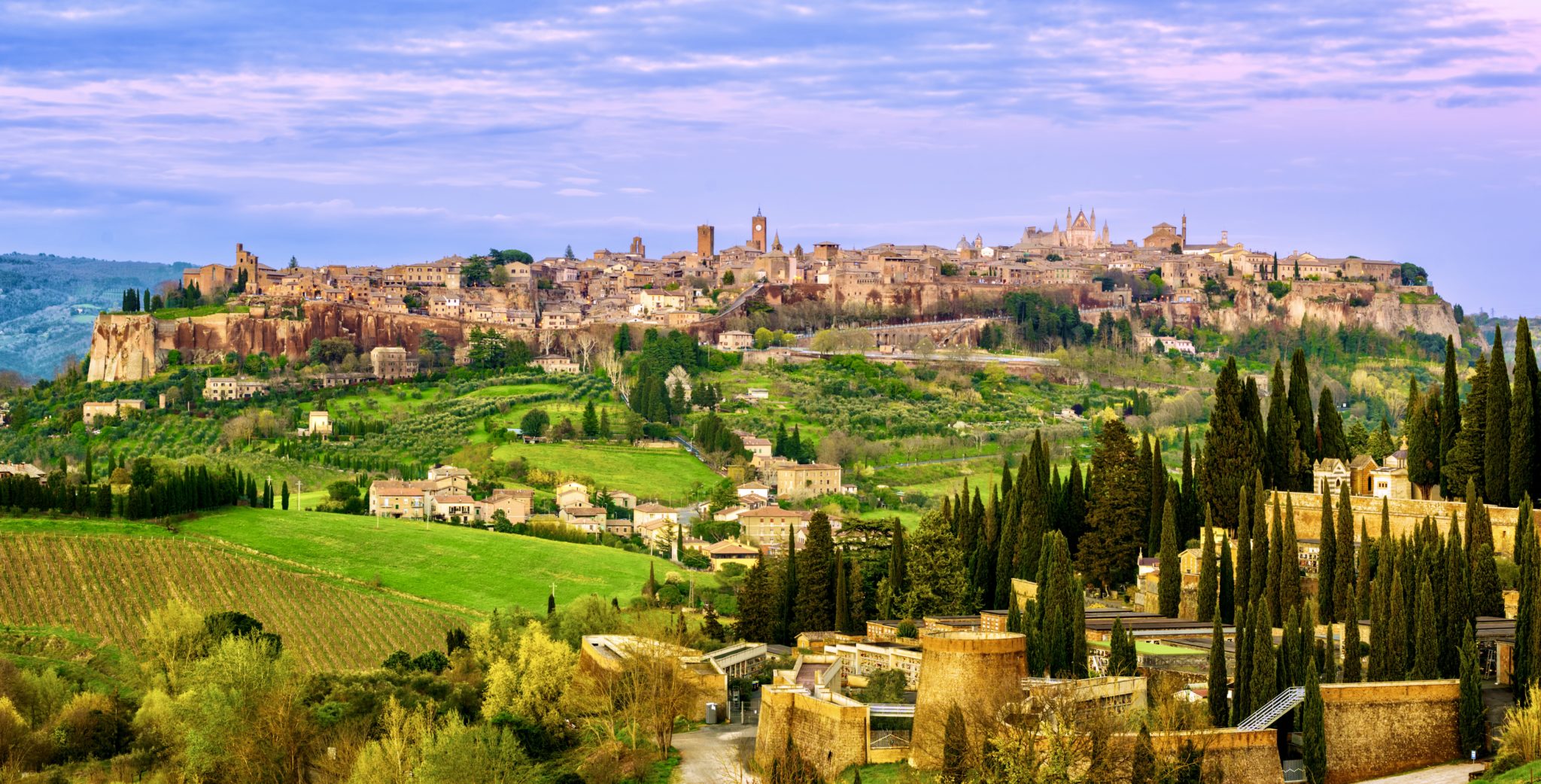 How To Get From Rome To Orvieto
1. By Train
Orvieto is on the main train line between Florence and Rome. You can check the current Rome to Orvieto schedules and ticket prices on the Trenitalia website or at the Trenitalia ticket office at the train station.
Regional trains are cheaper and don't take that much longer.
High speed rains depart from Roma Termini station (Rome's main train station). Regionale trains depart from Roma Tiburtina.
Rome Termini is in northeast Rome. You can walk there, take a taxi, or take the metro. The station is about a 20 minute walk from the Roman Forum.
The high speed train leaves from Rome Termini and takes just over an hour. There are 12 direct trains from Roma Termini to Orvieto each day.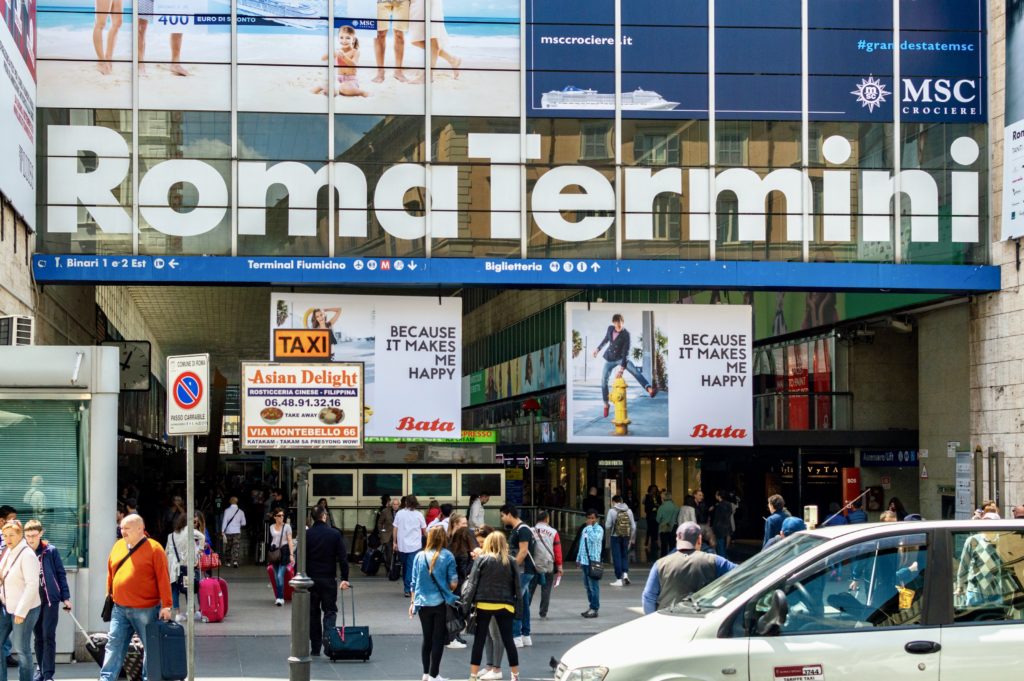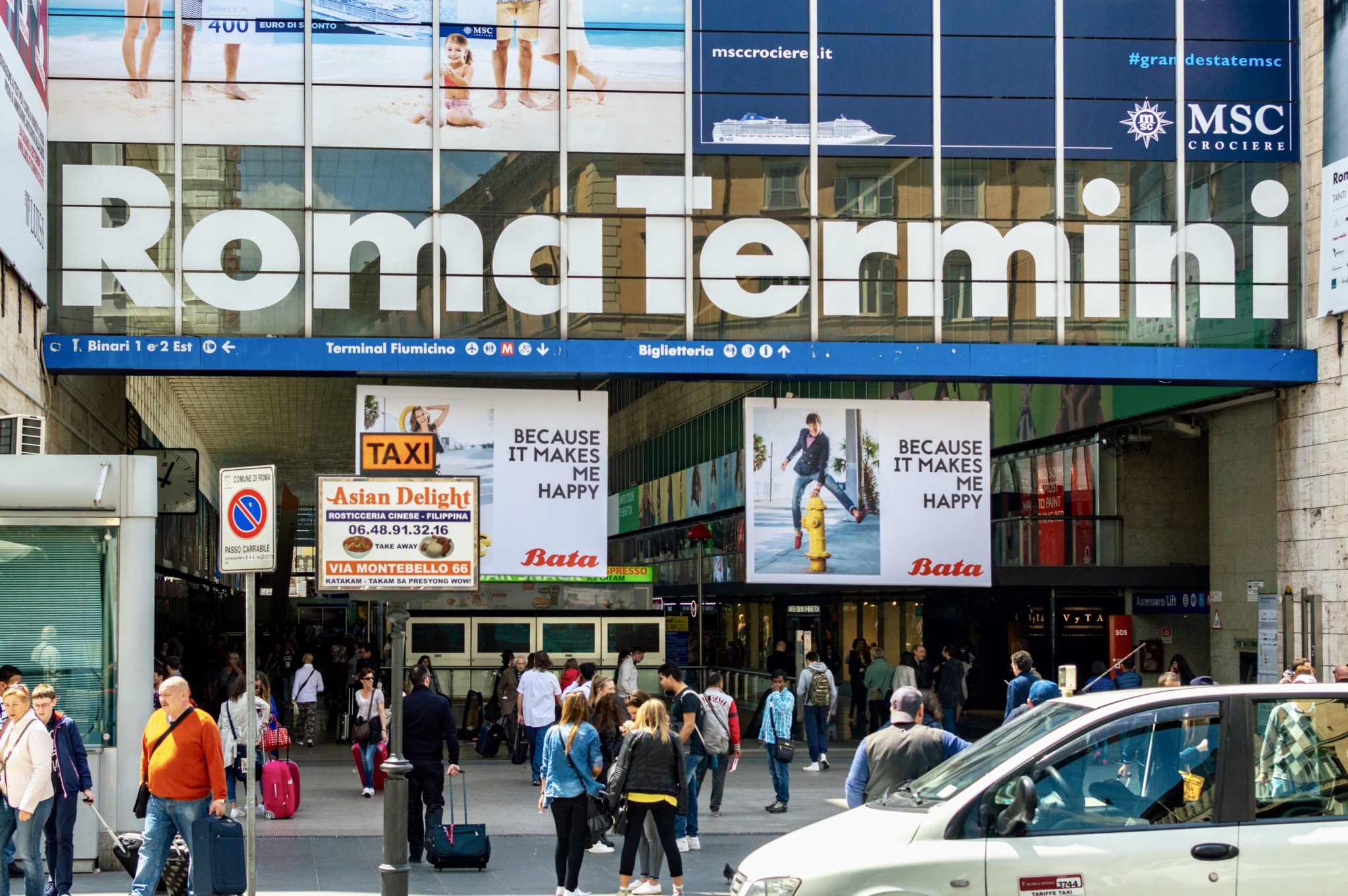 The station departure board shows which platform (binaro) the trains leave from. You should arrive approximately 20 minute in advance.
Rome Tiburtina station is smaller than Termini. It has 20 platforms, with service for both regional and high speed trains.
You can expect the journey from Roma Tiburtina to Orvieto by train to take around 1 hour 16 minutes. 17 trains run per day.
Orvieto's train station is at the bottom of the town. You will need to take the funicular up to the top. The funicular runs every 15 minutes from 7:00 am to 8:30 pm and costs 3 euros.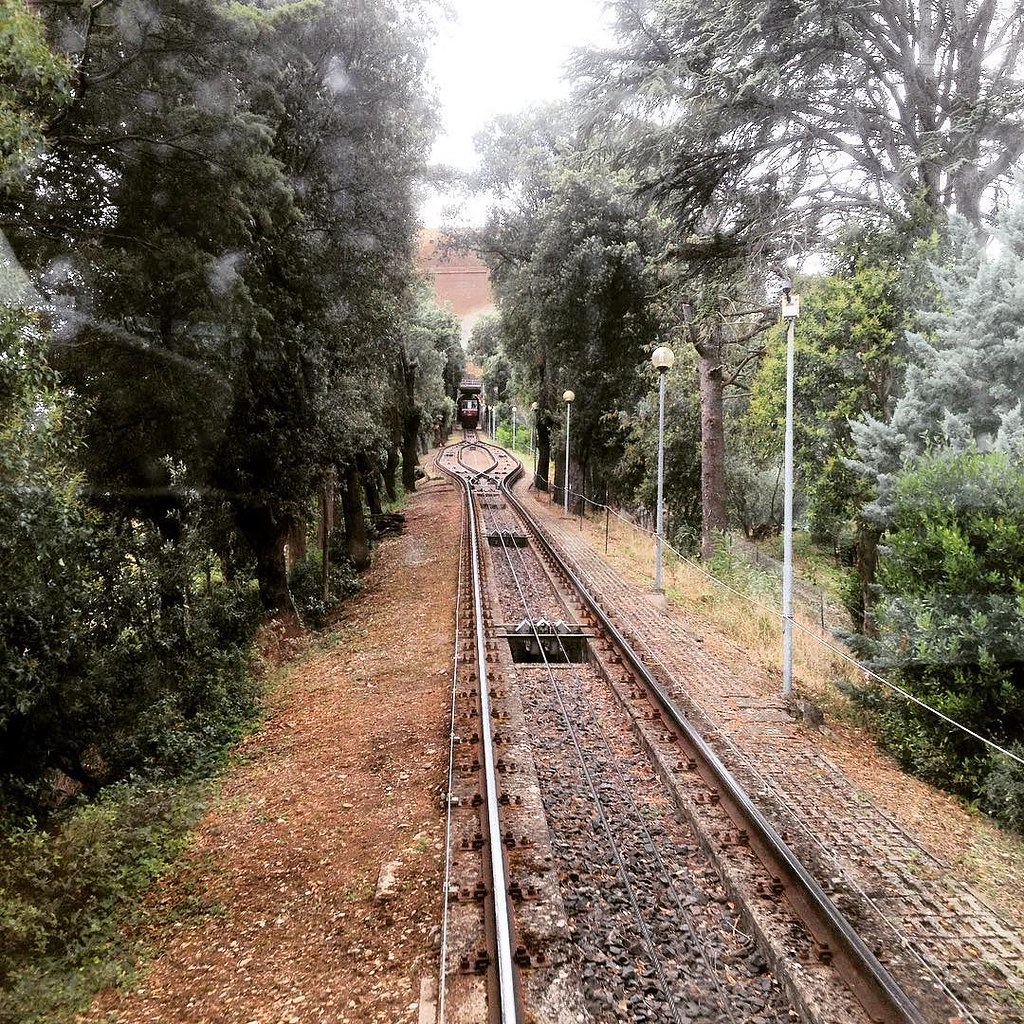 It will drop you at Piazza Cahen. From there, you can walk right into the centro storico down the main drag, Corso Cavour. There's also a shuttle bus you can take to the Duomo, which is included in your funicular ticket.
2. By Car
Orvieto is 1:25 minute drive and 63 miles from Rome. To drive to Orvieto from Rome, take the A1 Autostrada (toll road). Take the Orvieto exit and follow signs to Orvieto.
You may want to get a telepass from your rental car agency to help you speed through the tolls. Otherwise, when entering the toll area to pick up your ticket, head to the lane marked "biglietto."
You then pay when you exit the toll road. There are separate lanes for paying with cash and credit cards.
The booths won't be manned. There's a different slot for entering your ticket and for your cash or credit card.
Orvieto's centro storico is closed to traffic. So you'll need to park outside the historic center.
You can park at Piazza Cahen just before you reach Via Roma. Or, you can park in the lower town and take the funicular up. In high season, this is likely the best option.
Another option is to park on the west end of Orvieto in a covered parking lot known as the "Campo della Fiera." From the lot, you take elevators and escalators to reach the part of old town near the Church of San Giovanni.
The parking lots have a "pay and display" payment system. You buy your ticket using cash or a credit card at the kiosk machine. Then, display the ticket in your car window while you visit the town.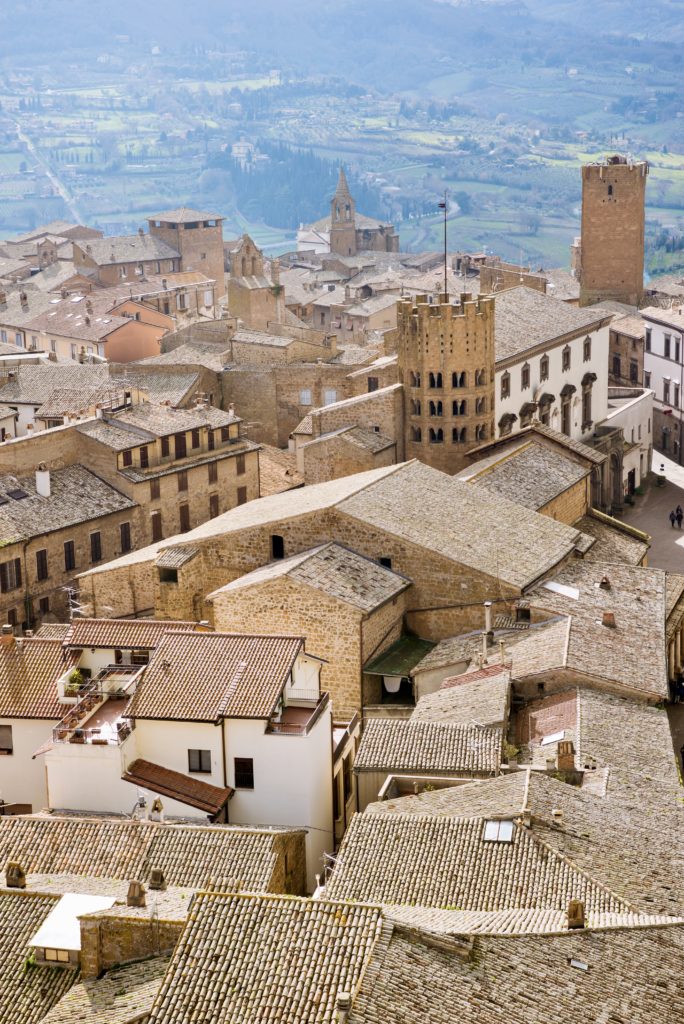 3. By Guided Tour
Another way to get from Rome to Orvieto is via a guided tour. There are plenty of options.
You can book this 8 hour tour to Orvieto. I've done this one before and it allows you to really see the city.
You can also book a day tour that combines Orvieto and other towns. This guided day trip goes to both Orvieto and Assisi. You can also take a guided day trip to Orvieto and Civita di Bagnoregio.
If you'd like to visit two towns in one go, you can read my guides to Assisi and Civita di Bagnoregio.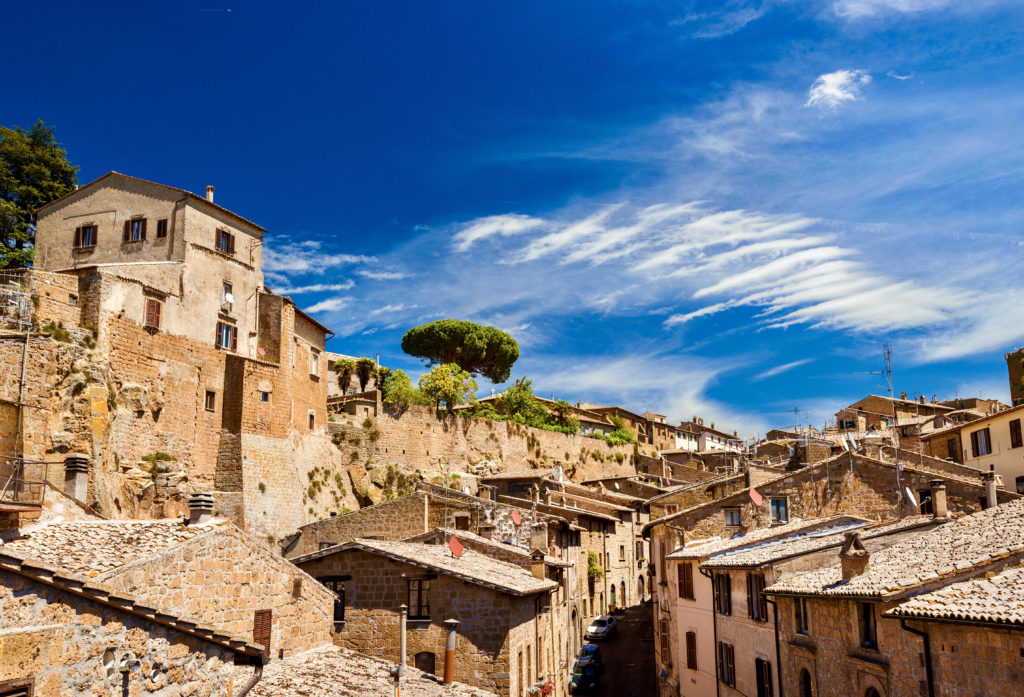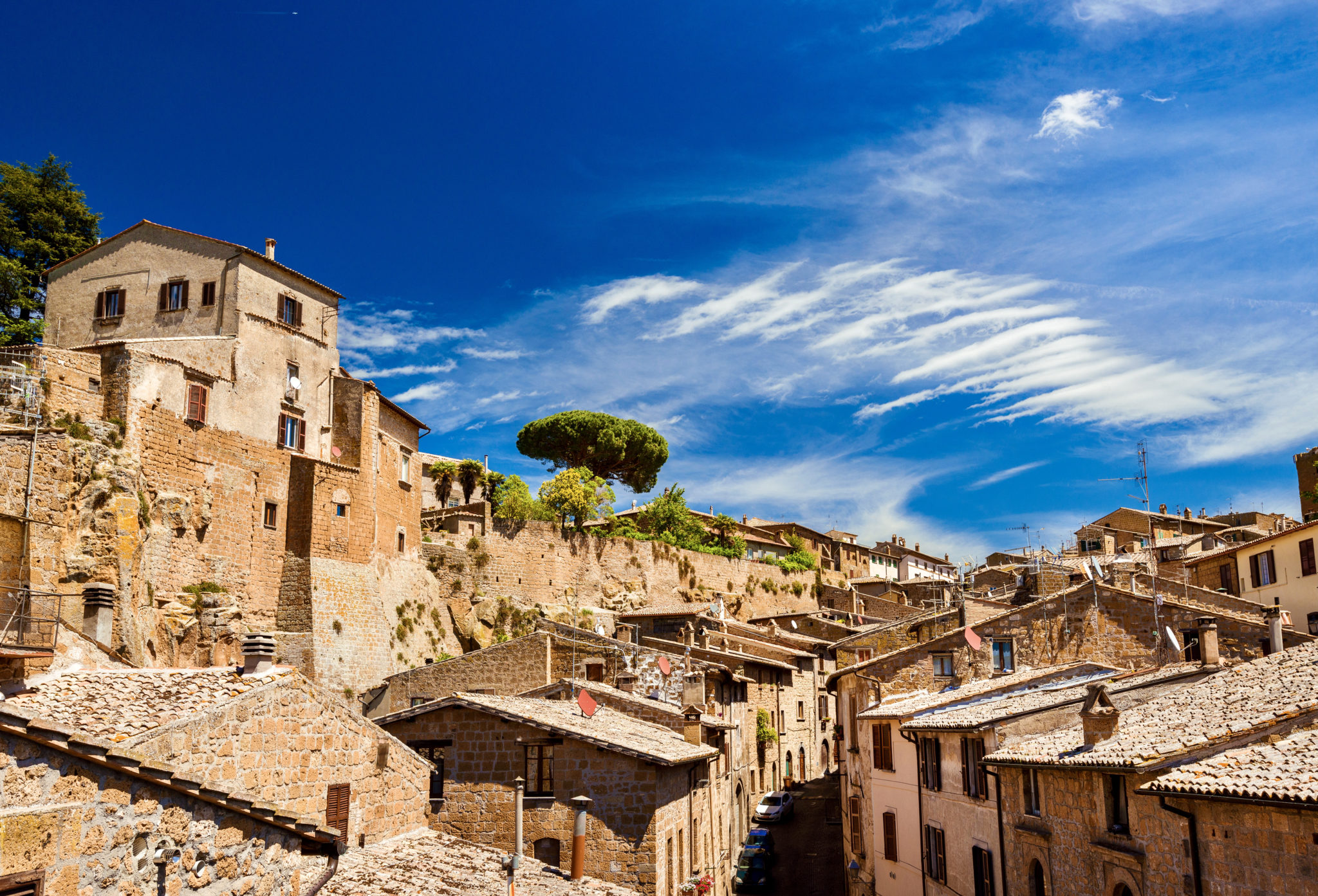 Tips For Visiting Orvieto
1. How To Get Around Orvieto
Orvieto is a compact town. It's one mile long and a half mile wide.
The main drag is Corso Cavour. The city is divided in four quarters by Corso Cavour and Via del Duomo.
Once you arrive on the hilltop, the city is entirely walkable. You can also get around on a guided e-bike tour.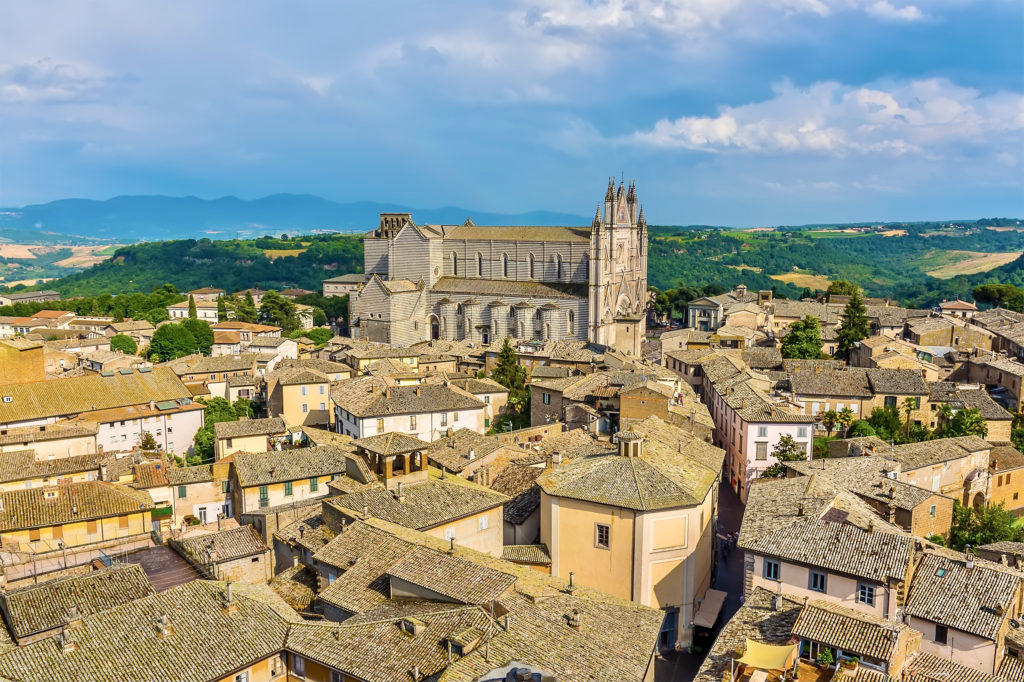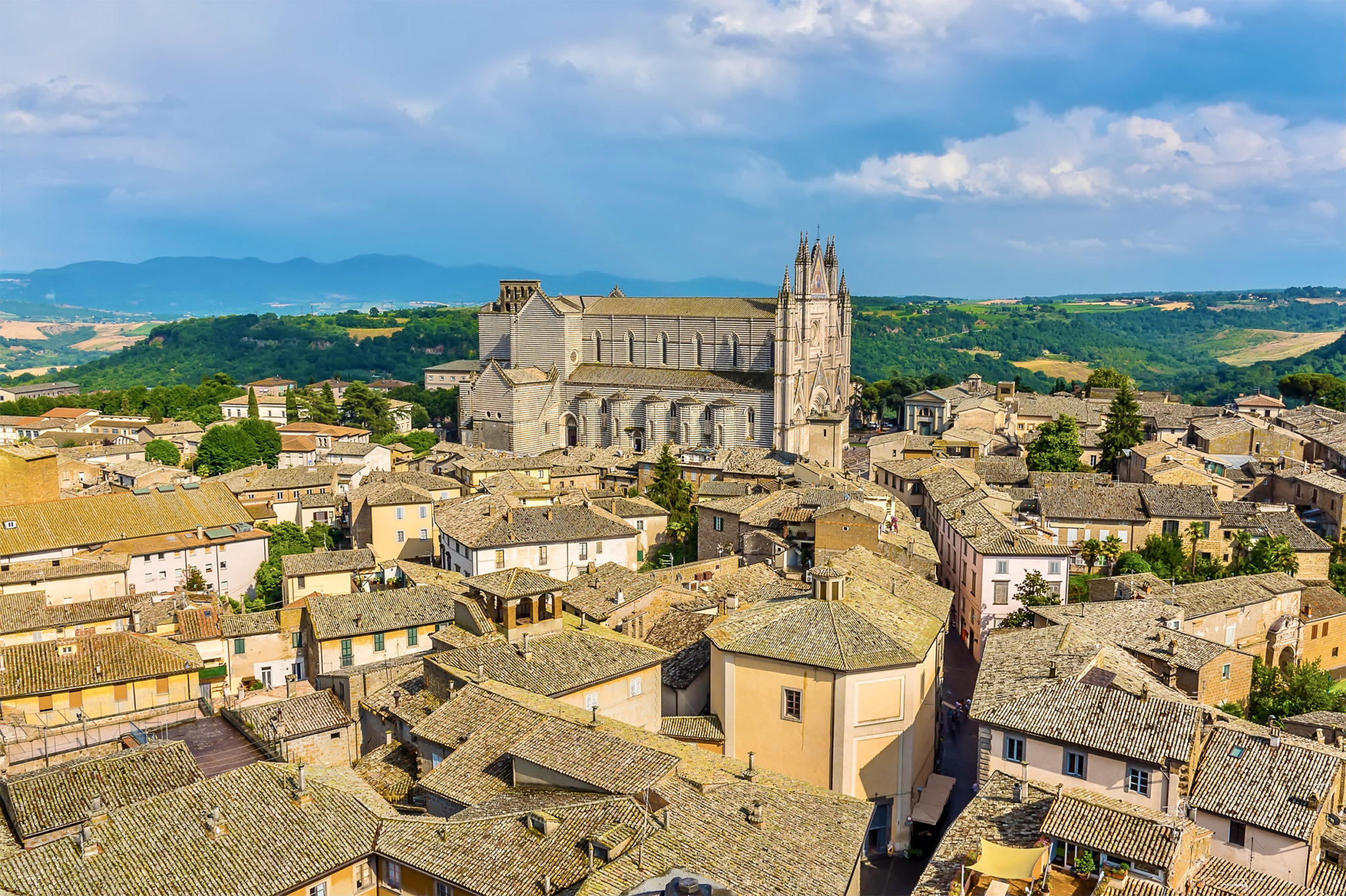 2. Tickets & Tours Of Orvieto
Once you've gotten yourself to Orvieto from Rome, you may want to have a guided tour scheduled.
I was recently in Orvieto and I took this wonderful 2.5 hour private walking tour with Emma. She was amazing and very knowledgable.
You can also book a guided tour that includes the cathedral and the Orvieto underground.
More fun options include a cooking class, a wine tasting tour, or going truffle hunting.
3. What To See In Orvieto
The island in the sky city charms with honey-colored Romanesque, Gothic, and Renaissance buildings. The ancient streets are filled with flowers and ceramic shops.
The city is dominated by its grand cathedral, which is one of the Italy's most beautiful churches. There are also countless noble palazzi, monumental churches, and museums with treasure chest collections.
Here are the top attractions in Orvieto:
San Brizio Chapel with Luca Signorelli frescos
St. Patrick's Well
Claudio Faina Archaeological Museum
Palazzo del Capitano del Popolo
Torre del Morro
Palazzo Communale
Orvieto's Etruscan Underground
4. Should You Stay Overnight In Orvieto?
You an easily see the top attractions in Orvieto on a day trip. But you may enjoy the town more if you stay overnight.
You'll have more time to potter around the winding lanes and poke into ceramics shops. At night, the tourists are gone. You can sit in the piazzas and dine with the locals.
For information on where to stay in Orvieto, check out my one day in Orvieto itinerary.
5. Where To Eat In Orvieto
Not surprisingly, Orvieto has some good restaurants for lunch and/or dinner. I can recommend Osteria Mamma Angela, Il Sette Consoli, and Trattoria Mezza Luna.
For a gourmet experience, try Casa Vissani about 15 minutes from town.
I hope you've found my guide for how to get from Rome to Orvieto useful. You may enjoy these other Italy travel guides and resources:
If you need to get from Rome to Orvieto, pin it for later.