Wondering how many days to spend in Venice? I have some tips for you in this Venice trip planner!
Venice is a unique floating city that's like nowhere else in the world. It's chock full of iconic landmarks, beautiful churches, tiny canals, and world class museums. It has some of Europe's most photogenic cityscapes.
I first went to Venice as a college student. That trip sparked a longstanding fascination with all things Italy.
I've been back to Venice three times, staying from 1-7 days. So I have a good sense of what you can see in 1, 2, 3, 4, or 5 days in Venice.
Think of Venice as a sprawling outdoor museum. Within the museum, there are myriad exhibitions. But a museum has to be curated, right?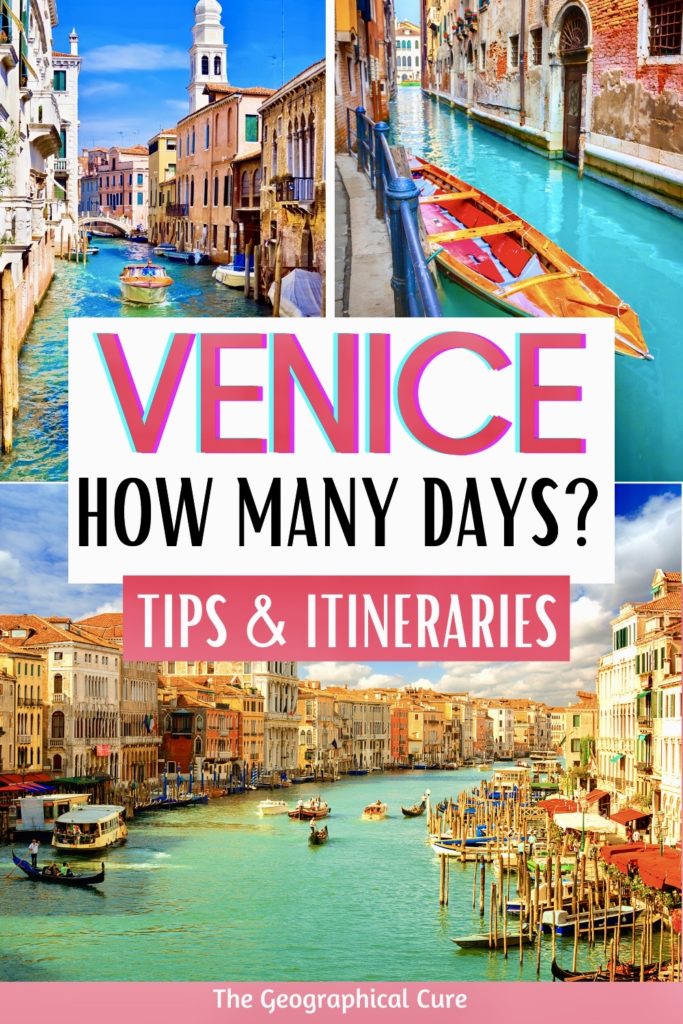 How Many Days In Venice Is Enough?
Unless you're a Venice pro, you need to plan your visit in advance. Decide how many days to spend in Venice and pre-book tickets to the top attractions.
These days, with so many tourists, it doesn't work well to do things on the fly, even if you like to be spontaneous. If you don't pre-purchase skip the line tickets, you'll have to wait in long queues. And that will cut into your sightseeing time.
This guide will help you craft the perfect Venice itinerary. It will help you decide how many days in Venice is enough based on your personal interests and the amount of time you have available on your Italy trip.
What is important to you?
Do you want to want to see only the top attractions and move on? Are you an art lover who wants to make the magnificent museums in Venice a priority? Do you want time to explore Venice's neighborhoods? Do you want to visit the lagoon islands?
The more things you want to do, the more days you'll need in Venice.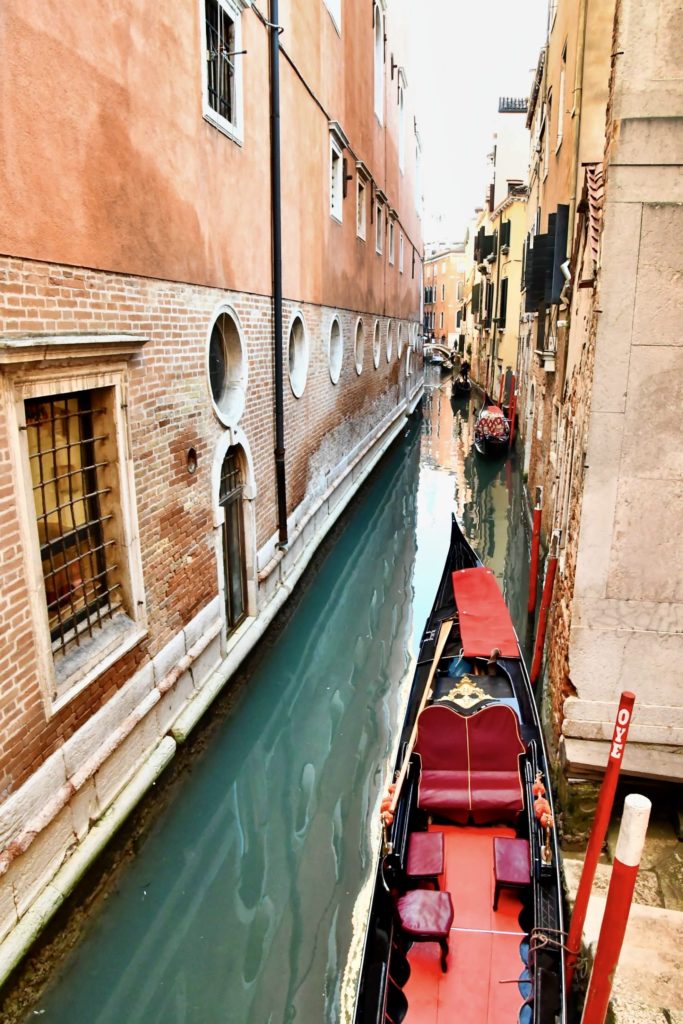 Is One Day in Venice Enough?
One day in Venice is enough time to see some of the city's attractions, if you're pressed for time. You won't be able to see everything in a day. In fact, sometimes Venice is so crowded and bustling that it can be difficult to even get around.
Still, it's definitely worth visiting Venice if you only have one day to spare. Venice is a small walkable city and the main attractions are clustered around St. Mark's Square.
To have an efficient day, you should pick and choose what you want to see and book tickets. Here's how you could structure your day. You can also check out my detailed 1 day in Venice itinerary.
Doge's Palace
St. Mark's Square
St. Mark's Basilica
St. Mark's Campanile
Grand Canal boat ride
Santa Maria della Salute
Night Tour
The Doge's Palace and St. Mark's Basilica are the top two attractions in Venice. No matter how many days you have in Venice, these are must visits and you will definitely need to pre-book tickets and tours for them.
The Doge's Palace or Palazzo Ducale, is one of Venice's most iconic landmarks. This pink and white marble Gothic-Renaissance building was the official residence of the doges, the rulers of Venice for more than 1,000 years.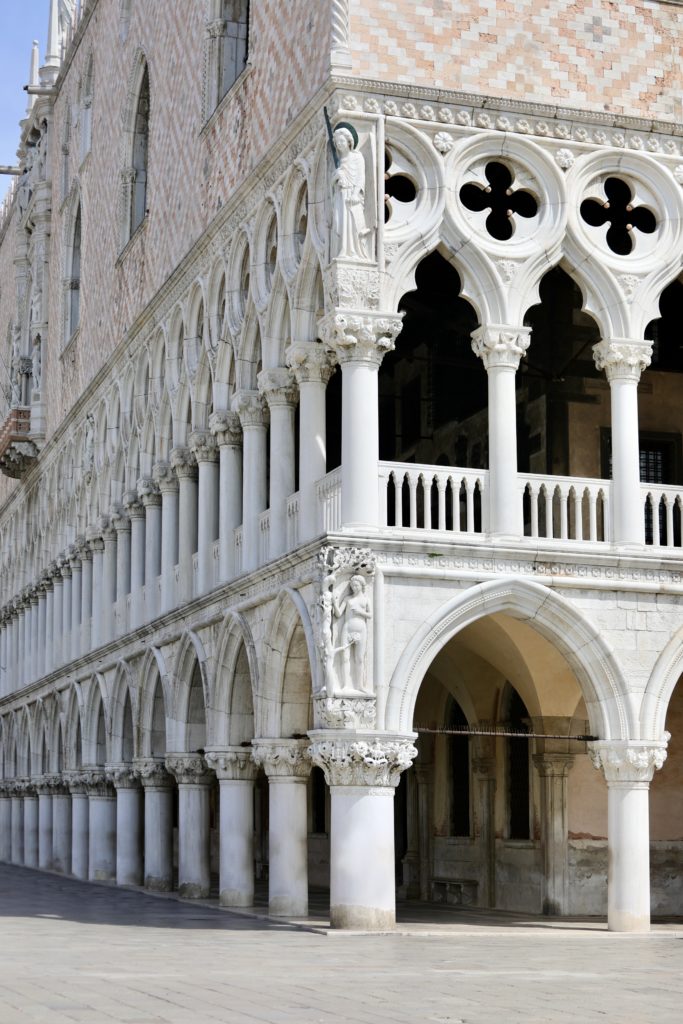 Venture inside onto the Golden Staircase, Scala d'Oro, one of the world's most richly decorated staircases. Inside the palace's grand interior you can explore museum exhibits, reception rooms, and the Doge's Apartments.
In the Great Council Hall, you'll find Tintoretto's Il Paradiso, the world's largest canvas painting. But the real highlights are two works by Veronese — Rape of Europe and the frescoed ceiling of the Council Chamber.
Click here to book skip the line tickets for the Doge's Palace. This guided tour of the Doge's Palace, which I took my self, gives you an overview of the Renaissance art, a peak at the prisons, and a walk across the Bridge of Sighs. The Secret Itineraries Tour takes you to even more secret spots in the palace.
After the Doge's Palace, have a wander in St. Mark's Square. Then, venture into the bulbous St. Mark's Basilica, with its cluster of domes, with a must have skip the line ticket.
St. Mark's Basilica is Venice's most important landmark and one of the world's most famous and unique churches. It's an astonishing tour de force of Italo-Byzantine architecture. The basilica is a golden extravaganza of mosaics, with 90,000 square feet in total.
You must pre-book a ticket in advance or otherwise expect epic lines. You can also book a last minute ticket with an audio guide.
You can also book a guided tour. This 3 hour guided tour gives you combo access to St. Mark's, the terrace, and the Doge's Palace. This 2 hour guided tour gives you a walking tour of Venice + skip the line entry to the basilica.
When you're done in the cathedral, you should take the elevator up St. Mark's Campanile. The bell tower offers incredible views of Venice and is one of the city's best viewing points. But there will be long lines here too, so pre-book a timed entry ticket in advance.
Take a break for lunch. After lunch, take a boat tour or vaporetto ride down the Grand Canal.
It's a classic, unmissable thing to do in Venice. As you sail, you can admire Venice's must see sites and dreamy palazzos. Check out this 1 hour guided boat tour.
In the late afternoon, explore the 17th century Basilica of Santa Maria della Salute that dominates the Venice skyline. The basilica is free to enter and is a Venetian jewel of Baroque architecture. It houses over a dozen Titian paintings.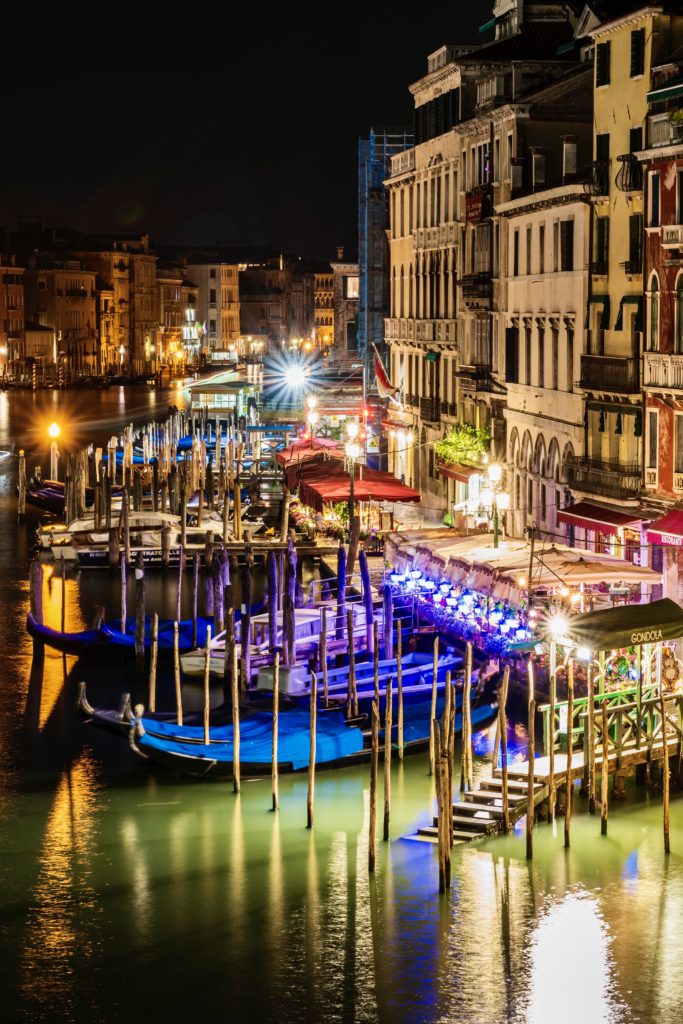 In the evening, why not take a guided night tour? The city looks different at night, more romantic.
You could take a ghosts and legends tour, a hidden gems tour, or attend a concert.
If you don't have time for an entire day and overnight in Venice, you can visit on a day trip from several other cities in Italy.
You can book a:
Are 2 Days In Venice Enough?
Are 2 days in Venice enough? Two days is a good number of days to spend in Venice, especially for a weekend break. You'll be able to see the city highlights at a more relaxed pace.
On day 1, you can see the highlights in the St. Mark's area and take a boat ride. On day 2, you can explore the attractions in the Dorsoduro, Rialto, and Cannaregio districts.
If you have 2 days to spend in Venice, you could follow this itinerary:
Doge's Palace
St. Mark's Square
St. Mark's Basilica
St. Mark's Campanile
Grand Canal boat ride
Santa Maria della Salute
Danieli Hotel
Peggy Guggenheim Museum
Visit the Rialto area
Visit the Cannaregio area
Food Tour in Cannaregio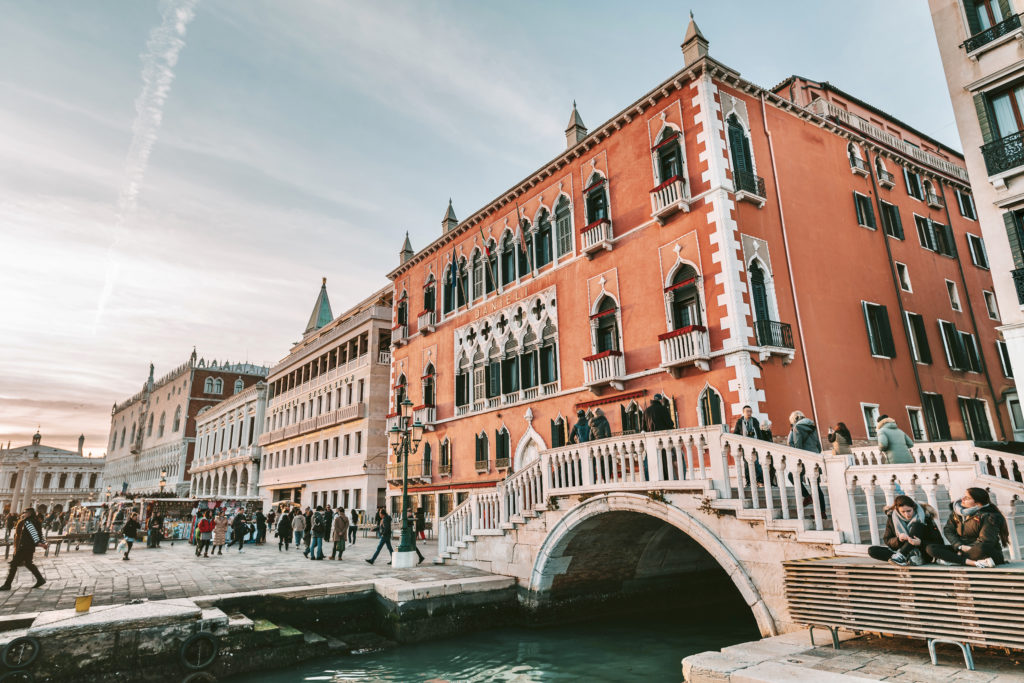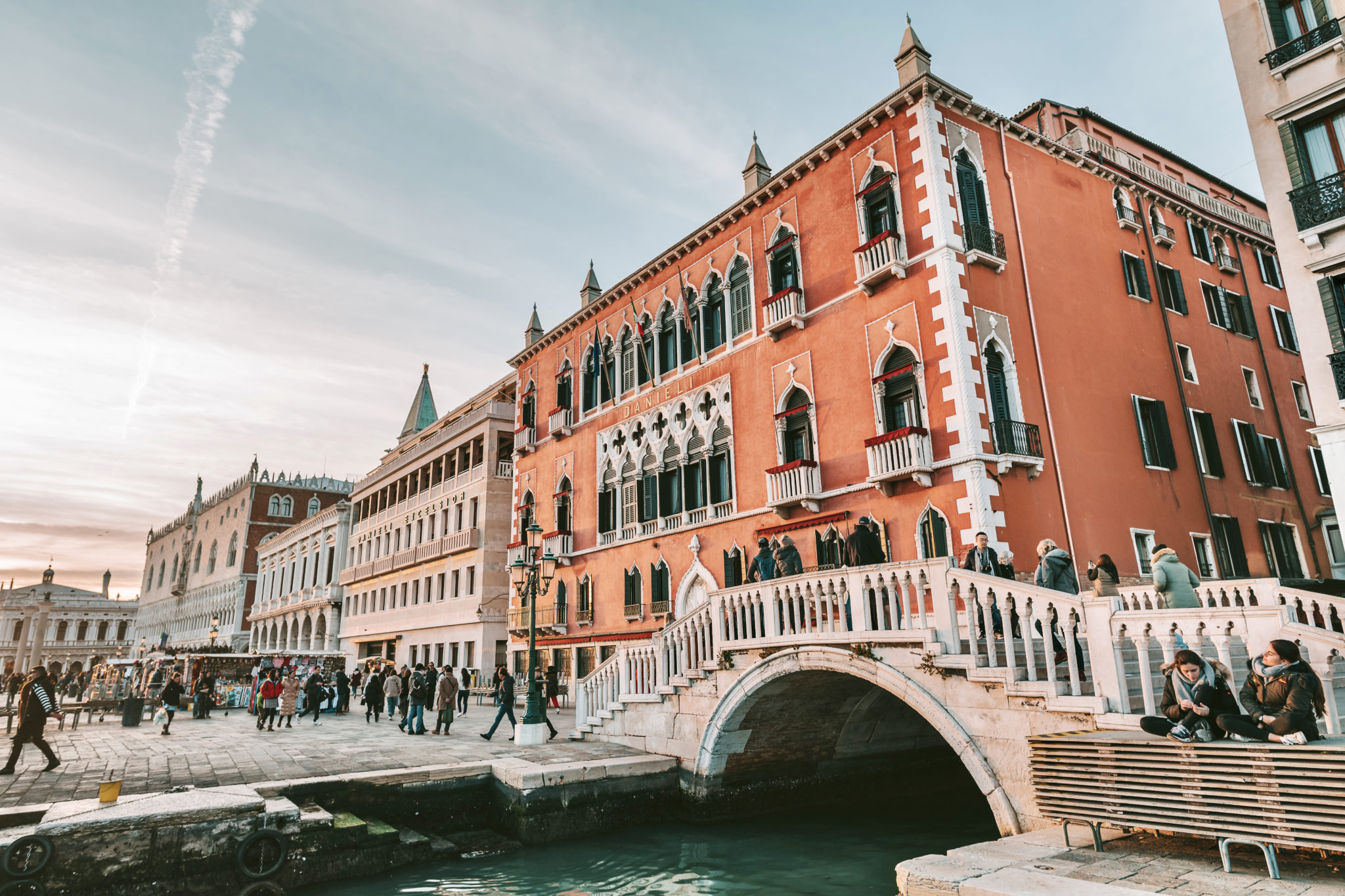 On day 1, follow the itinerary above. On day 2, start your day with breakfast or brunch at the Danieli Hotel. It's one of the most glamorous spots in Venice and you'll have divine views from the terrace.
Then, walk 15 minutes to the Guggenheim Museum in the Dorsoduro district. It's a small museum that holds one of the finest modern art collections in the world.
Virtually every piece is a seminal work of art. Peggy Guggenheim's collection includes works from the major movements of Cubism, Surrealism, Futurism, and Abstract Expressionism.
When you're done admiring the art, take a stroll in the Rialto area of Venice. Walk across the Rialto Bridge and ramble around the Rialto market.
The Rialto is also a good place to hop on a traghetto. Traghetto Santa Sofia is a small gondola-like boat that crosses the Grand Canal from Rialto to Riva Carbon. It allows you to enjoy an experience comparable to a gondola for just a few euros.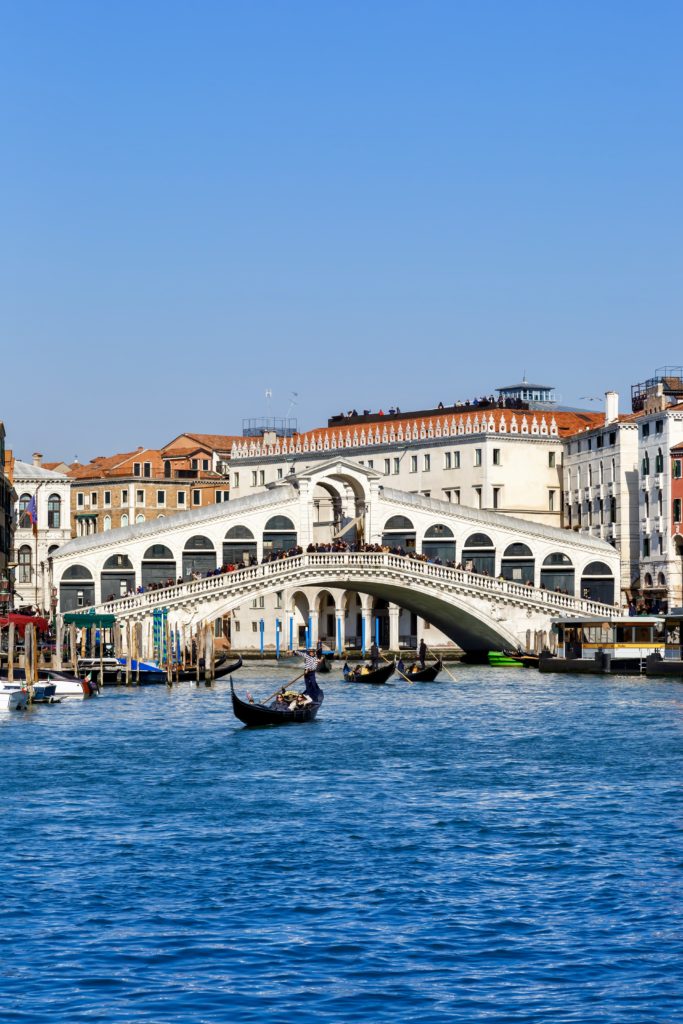 You can take a lunchtime tour of the Rialto Market and other foodie hot spots. A good spot to eat near the bridge is Osteria Bancogiro.
After the Rialto, head to Cannaregio. It's a mostly residential sestiere in the northwest of Venice, largely bereft of crowds. And it's stuffed with delicious restaurants, quaint cicchetti bars, and gelaterias.
In Cannaregio's main square, there's a Jewish Museum you can pop into for history lesson. You can also visit Ca' d'Oro. Or, simply wander the maze of narrow walkways, canals, and bridges.
Cannaregio is an excellent neighborhood to sign up for an early evening food and wine tour (this one is from 4:00 am to 8:00 pm). You can also book an evening food tour and gondola ride.
Another fun thing to do in Cannaregio is learn to row a gondola. Last time I was there, I took a late afternoon lesson with Row Venice. You can read about my adventure here.
Are 3 Days In Venice Enough?
If you're trying to decide how many days to spend in Venice, 3 days is an ample amount for first timers. With 3 days, you'll get to see all the top landmarks, visit some hidden gems, and soak in the local culture.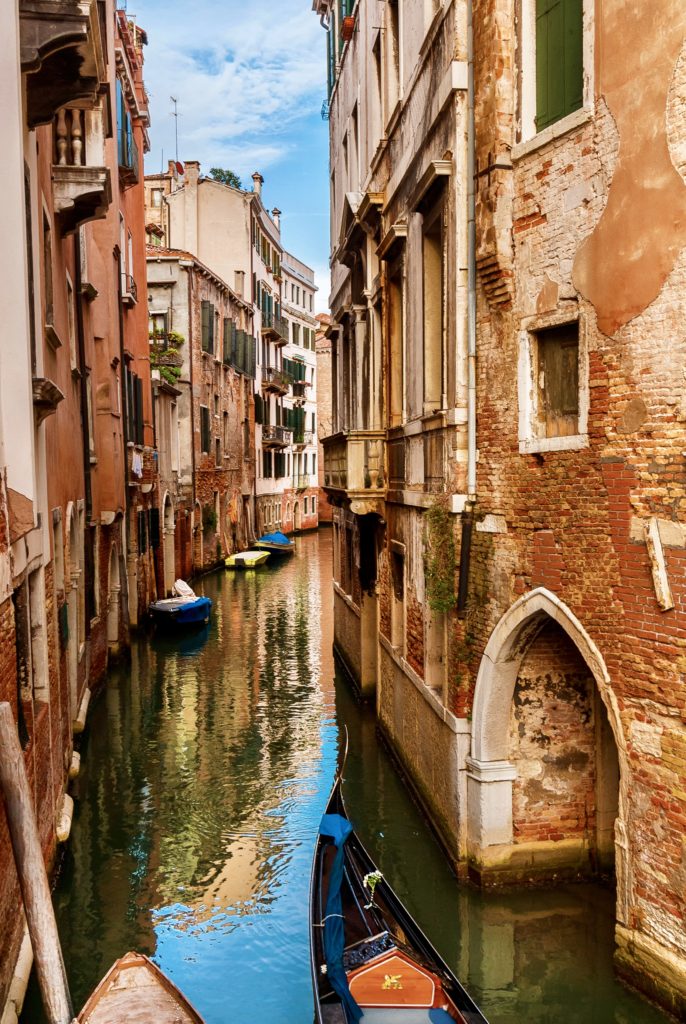 Your 3 day itinerary would look like this:
Doge's Palace
St. Mark's Square
St. Mark's Basilica
St. Mark's Campanile
Grand Canal boat ride
Santa Maria della Salute
Danieli Hotel
Peggy Guggenheim Museum
Visit the Rialto area
Visit the Cannaregio area
Food Tour in Cannaregio
Frari Church
Scuola Grande di San Rocco
Galleria dell'Accademia
Ca' d'Oro
Ca' Rezzonico
Gondola Ride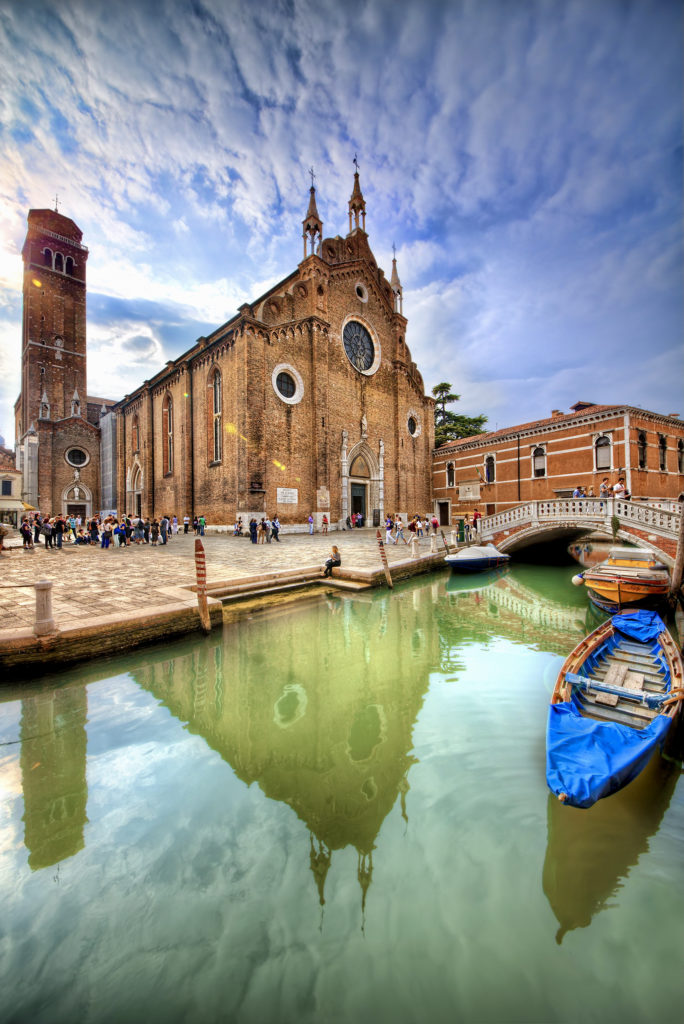 For this 3 days in Venice itinerary, you'll need to pre-book the tickets I mentioned above for the first 2 days. Plus, you will need to add on a ticket for Ca d'Oro, a ticket for Ca' Rezzonico, a ticket for the Galleria dell'Academia, and a ticket for the Scuola.
You should allocate 1-2 hours per attraction. I'll describe each one briefly.
The Frari Church is a hidden gem in the San Polo neighborhood. It's Venice's only Gothic church and it's an art-filled mini museum of Venetian Renaissance art. The Frari's main claim to fame are two stunning Titian masterpieces.
You can book a guided walking tour of San Polo and the Frari or a guided art and architecture tour.
The Frari is also very close to the Scuola Grande di San Rocco, your next stop. You'll see even more Renaissance masterpieces there.
The school was the seat of the "scuola" of the Brotherhood of San Rocco, a social club of wealthy Venetians dedicated to charitable works. The place is decorated wall to wall by Venetian Renaissance painter Tintoretto. His fresco cycle in the Chapter Room is considered the "Sistine Chapel of Venice."
The Galleria dell'Accademia is the most important museum in Venice and one of the best small museums in Europe. It houses the world's most important collection of Venetian painting, comparable to the Uffizi Gallery's collection of Florentine works.
The gallery has pieces by Veronese, Titian, Tintoretto, Tiepolo, Bellini, Canaletto, Mantegna, and Giorgione. If you're lucky, you will see Leonardo da Vinci's Vitruvian Man on display.
You can pre-book tickets for the Accademia or book a 2 hour guided tour of the museum.
Ca' d'Oro or the Golden House is your next stop. It's a 15th century palace located just across the Rialto Market, overlooking the Grand Canal. The Venetian-style Gothic building impresses with the delicacy of its decorations and tracery.
Inside, the jewel box museum houses an art collection gifted to the state by Baron Franchetti, including pieces by Mantegna, Titian, Gordon, Guardi, and Van Eyck. The top floor also offers great views of Venice through the quatrefoils on the facade.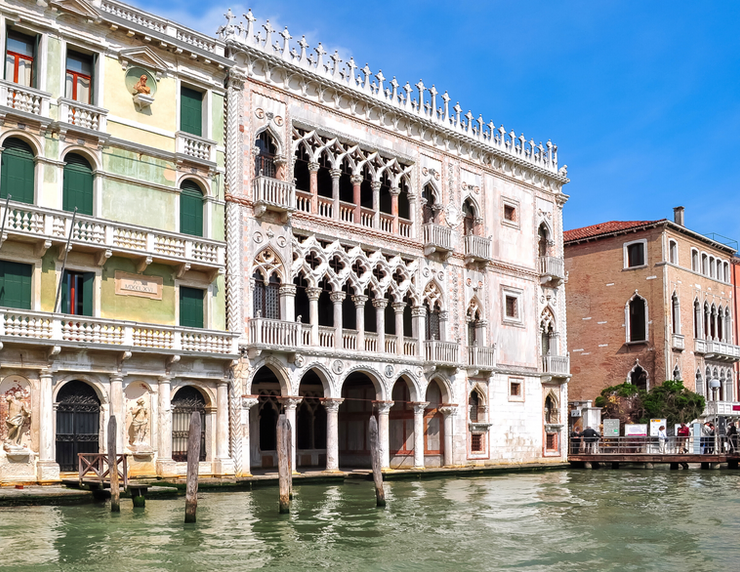 The Palazzo Rezzonico museum is a shrine to 18th century Venetian artists, a period called the "Age of Decadence." It's a beautiful and rare in situ museum, where the art on display was created specifically for the palazzo.
You'll find paintings and frescoed ceilings created by Tiepolo, Longhi, Canaletto, Guardi, Molinari, and Lazzarini. There's even an old school gondola on display.
After all that art and culture, unwind at the end of day with a gondola ride. They're expensive, yes, but still an exciting way to experience Venice. There are official set prices. So don't bother negotiating.
You can also pre-book a ride. Check out these options: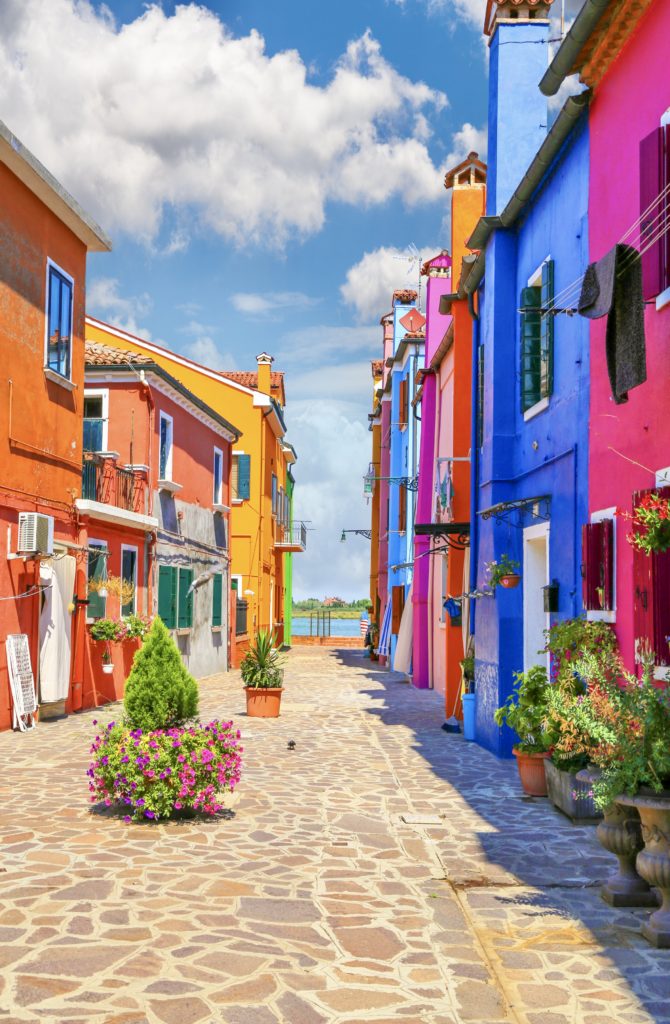 Are 4 Days In Venice Enough?
4 days is a fantastic amount of time to spend in Venice. With 4 days in Venice, follow the itinerary above for days 1-3. Then, on day 4, visit Venice's lagoon islands — Murano, Murano, Torcello, San Michele, and the Lido.
You can get to the islands via vaporetto. You can check out my Venice itinerary that explains how to get there by vaporetto.
But, honestly, it's easiest to visit the islands on a guided tour. You can book a full day tour to see all the islands. Or you can opt for a half day tour of just Murano and Burano.
Murano is famous for its glass blowing factories. Burano is a photographer's paradise, with pastel weathered homes providing rainbow color and shops selling beautiful lacework.
Tiny Torcello is charming. It's home to Venice's oldest monument, the Basilica di Santa Maria dell'Assunta, which sports 12th and 13th century Byzantine mosaics.
If you want to take a break from sightseeing and hit the beach, head to the Lido. You can rent chairs and umbrellas there.
If you opt for the half day island tour, spend the rest of your afternoon in Venice in the quiet Castello district. If you haven't had lunch yet, head to Via Garibaldi. It's Venice's widest street and is loaded with restaurants and bars.
If you're an art lover, I recommend the Scuola di San Giorgio degli Schiavoni in Castello. It has a mesmerizing narrative painting cycle by the Renaissance artist Vittore Carpaccio.
Are 5 Days In Venice Enough?
If you have more time, 5 days in Venice will allow you to take a day trip away from the city. Venice makes a great base for day tripping and you could see another part of Italy without having to move.
So for 5 days in Venice, follow the 4 day itinerary above and then, on day 5, take a day trip. My favorite day trips from Venice are to Verona, Padua, and Vicenza.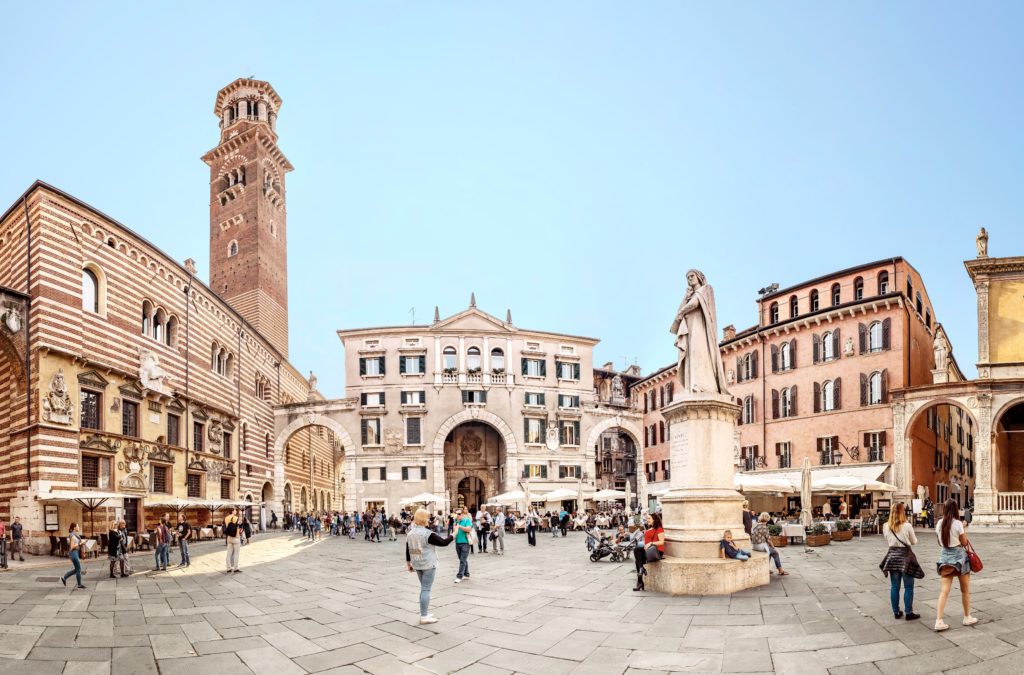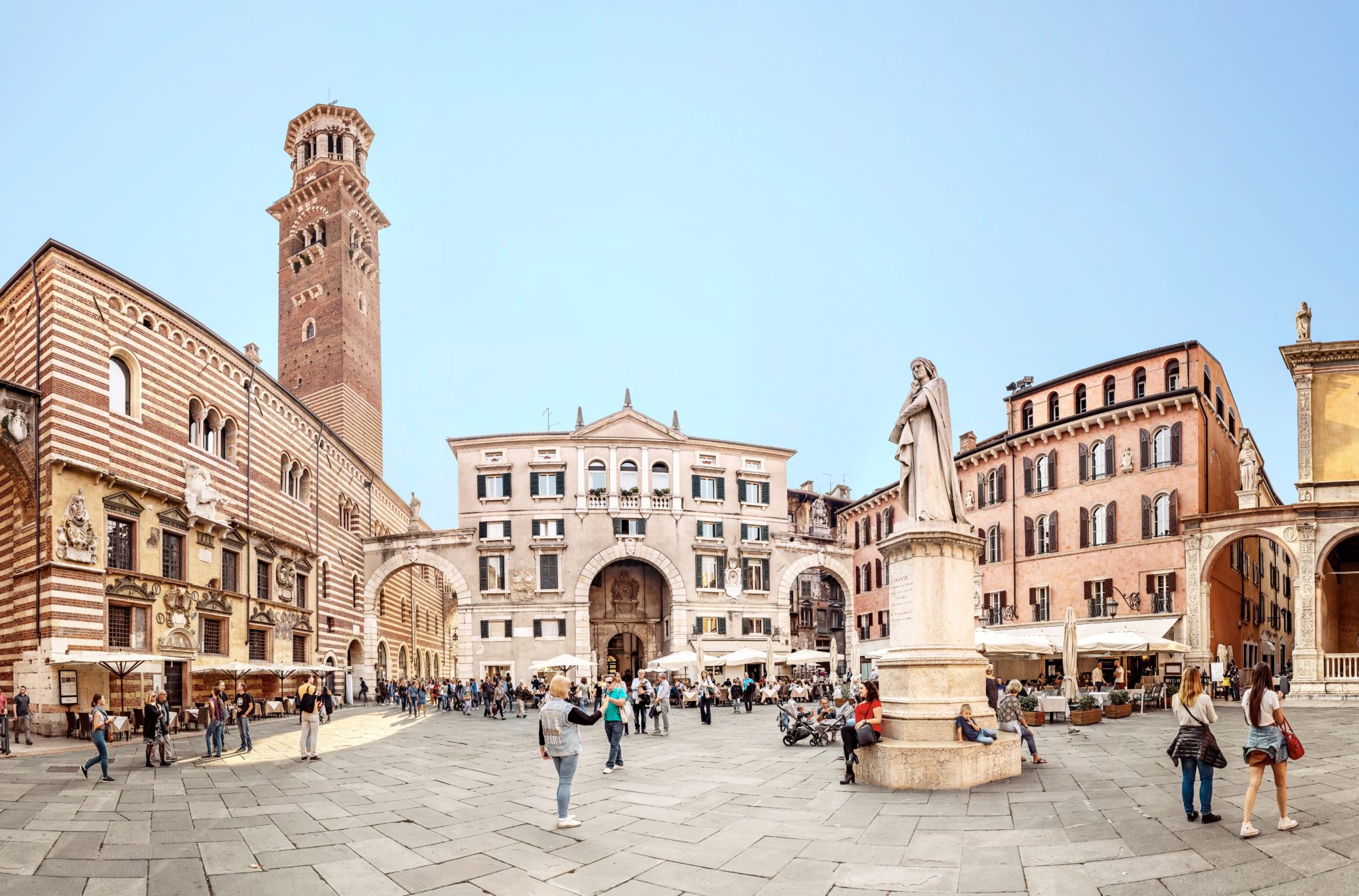 Fair Verona is simply gorgeous, a captivating city of history and culture nestled against a backdrop of cypress covered hills. It's a pretty Italian town full of red and peach colored medieval buildings and Roman ruins.
Verona was made famous by Shakespeare's plays Romeo and Juliet and The Two Men of Verona. The city's identity is linked to the tragic romantic tale of the star crossed couple.
Once you've made the obligatory pilgrimage to Juliet's House, you'll want to tour the doughty Roman Arena in the Piazza Bra. Click here to pre-book a ticket.
You should also stroll through Verona's picturesque piazzas, the Piazza dei Signori (with a statue of Dante) and the Piazza dell Erbe (with a statue of another poet, Barbarani).
Visit the Church of San Zeno Maggiore, where Romeo and Juliet were fictionally married. And cross the absolutely stunning Ponte Pietra stone bridge.
To get from Venice to Verona, it's easiest to take the train. The fastest train gets you there in under an hour.
Click here to book a 2.5 hour guided walking tour of Verona. You can also book a full day tour from Venice and you don't have to worry about transportation. You can also take the hop on hop off bus tour once you're in Verona.
Here's my detailed one day in Verona itinerary.
Another great day trip from Venice is to Padua. There, you'll find one of Italy's wonders — the Scrovegni Chapel.
Wallpapered with exquisite frescos by Giotto, the chapel is one of the world's greatest art works. Giotto painted a cycle of 39 frescos depicting the lives of Mary and Jesus in 1303-05. It's a precious masterpiece of Italian art, as stunning in person as the Sistine Chapel in the Vatican Museums.
Padua also boasts the spectacular 14th century Basilica of St. Anthony. The eight-domed basilica combines elements of Byzantine, Romanesque, and Gothic architectural styles.
The interior is richly decorated. The main altar has seven bronze Donatello sculptures illustrating the miracles of St. Anthony.
To get from Venice to Padua, the high speed train takes just 13 minutes. Once there, you can book a guided walking tour that includes a visit to the chapel. You can also visit Padua on a half day guided tour from Venice.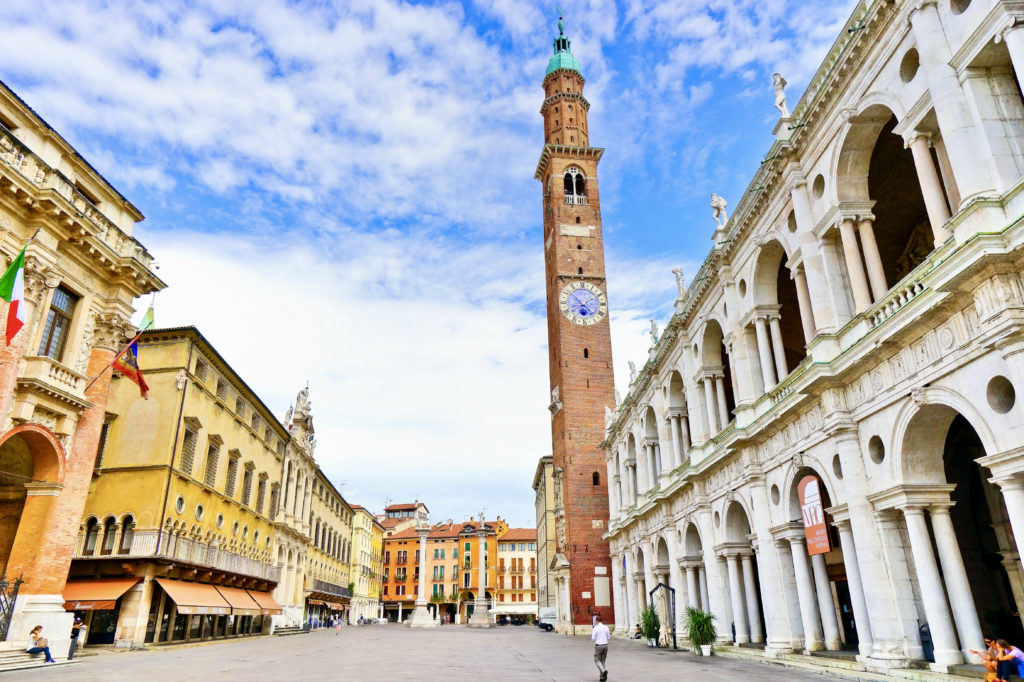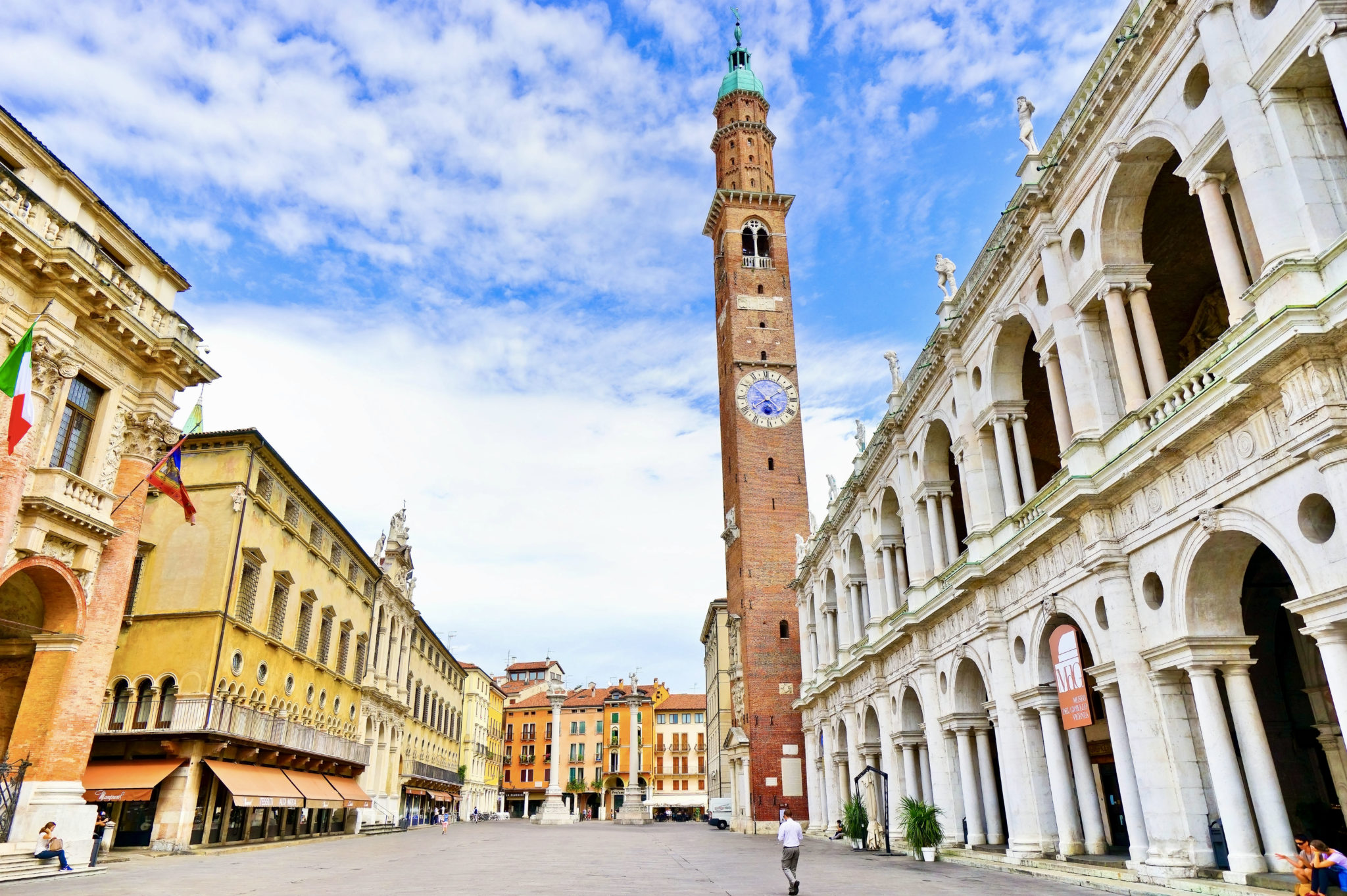 Vicenza is fantastic and underrated UNESCO-listed city, where you can take a Palladian journey. Vicenza was the crucible of the celebrated Andrea Palladio, one of the world's greatest architects.
Vicenza is synonymous with its Renaissance architecture. The city is variously known as the "Pearl of the Renaissance," the "Gold City," and the "City of Palladio." It's full of magnificent palaces and buildings designed by Palladio.
Aside form the great architecture, the city is lovely in and of itself. Vicenza is one of Italy's most beautiful towns. The streets are a dense jumble of creamy pastel buildings, small canals, quaint churches, and cobbled alleys.
You might want to book a 2.5 hour walking tour of Palladio's masterpieces or a 1.5 hour walking tour with a local.
Final Thoughts: How Many Days In Venice?
So how many days is enough for Venice? My recommendation is to spend 2-3 days in Venice. You can see the top attractions and enjoy strolling through all the different sestiere.
2-3 days is enough time in Venice to proceed at a fairly leisurely pace without rushing. You can stroll along the canals, do some shopping, and enjoy the cafe culture.
If you want to see the lagoon islands or chill out on the Lido, budget at least 3 days.
If you are interested in Venice's hidden gems and art museums, 3-4 days is enough time in Venice. If you want to day trip from Venice, 5-7 days would be enough days in Venice.
Tips For Visiting Venice
For some concrete tips to help you have the best visit to Venice, check out my tips for visiting Venice and my tips for visiting Italy. Here are some other things to know.
1. Venice Cards
You can buy individual tickets for the attractions you want to see. There are also three combination cards that can help you save money.
The Venice City Pass is the best tourist pass. It gives you skip the line access to the Doge's Palace and St. Mark's Basilica. You also get a gondola ride and a 10% discount on other attractions.
The Venice Public Transport Pass will help you visit Venice efficiently. It provides free and fast track access to most of Venice's famous attractions. It includes a Grand Canal boat ride and transfers from the airport.
The Venice Museum Pass gives you a single entry to 11 civic museums in Venice. The pass is valid for 6 months.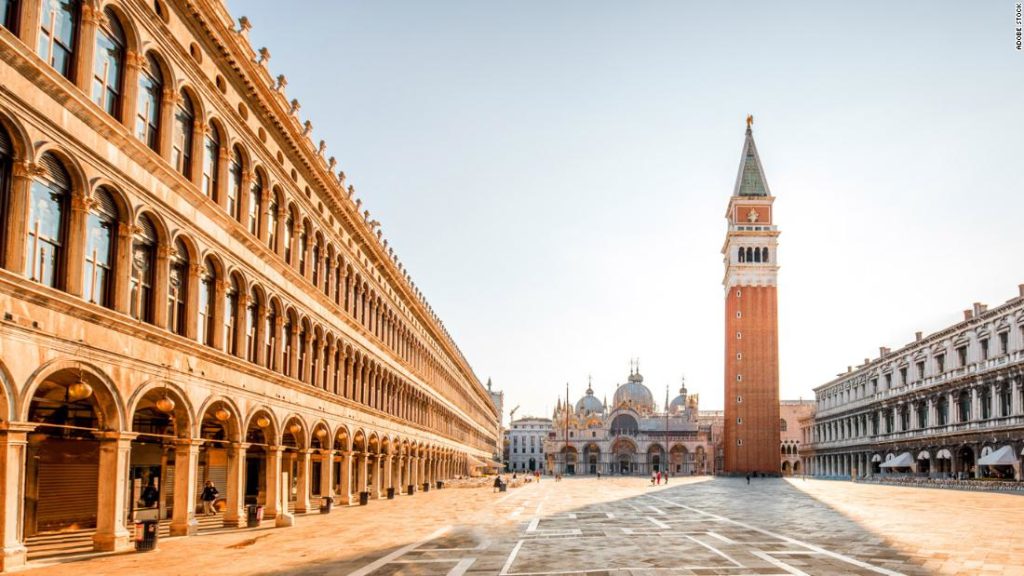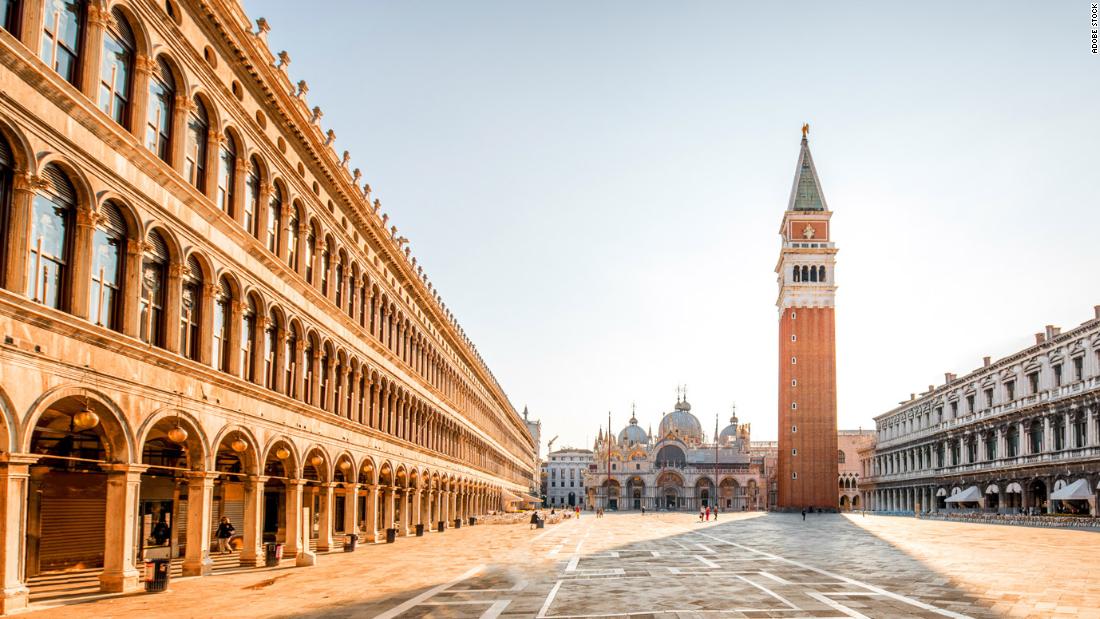 2. How To Get Around Venice
Venice is eminently walkable. But the other way to get around Venice is by vaporetto, which is Venice's water taxi. The vaporetto is a good way to ride down the Grand Canal or get somewhere further afield like the Lido.
You can get a vaporetto ticket from an ACTV, the local transit authority, or at a Hellovenezia ticket outlet. There's also a touch screen ticket booth at most larger Vaporetto stations, such as the Rialto Bridge, Piazza San Marco, and Ferrovia station. That's what I have used.
You can also buy tickets at most tobacco shops and newsstands. If you download the AVM Venezia app, you can buy and validate tickets with your smart phone.
Whether you buy a pass or single ticket, be sure to validate it at the machine before boarding.
3. Where To Stay In Venice
I've stayed in many different places in Venice — in the Rialto, Dorsoduro and Castello — in both hotels and Air Bnbs.
There are some amazing hotels. Be aware that, because Venice is such a dense city, the hotel rooms will be smaller than usual.
If you want a real luxury hotel, opt for Gritti Palace (elegance and views of the Grand Canal) or the Hotel Danieli (opulent Venetian rooms with a rooftop terrace).
If you want a luxe hotel in the center of things, try St. Regis (unrivaled terrace suites above the Grand Canal), Aman Venice (my fave, you'll feel like an aristocrat), or Bauer Palazzo (elegant Venetian design).
For a cute boutique hotel, try the Novecento, the Palazzo Venart, or the Hotel Bucintoro.
I hope you've enjoyed my guide to how many days in Venice is enough. You may enjoy these other Italy travel guides and resources:
If you're trying to decide how many days in Venice is enough, pin it for later.