Are you an art lover planning a trip in New England? If so, you may enjoy this guide to the 20 best museums in New England. I give you an overview of each museum and the must see masterpieces.
New England has a superb art scene. It punches well above its cultural weight for such a tiny region of the United States.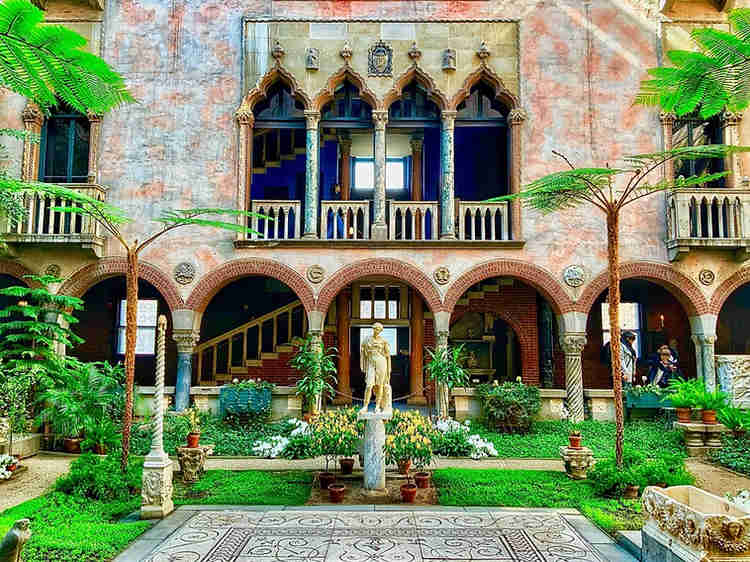 courtyard of the Isabella Stewart Gardner Museum in Boston
New England is home to a staggering number of top tier art museums. They range from intimate house-museums to expansive university collections.
There's something for everyone's art taste — from antiquities to old masters to cutting edge contemporary art.
Make sure to add these must visit art museums to your to itinerary or art bucket list for New England.
READ: Fall Foliage Road Trip in New England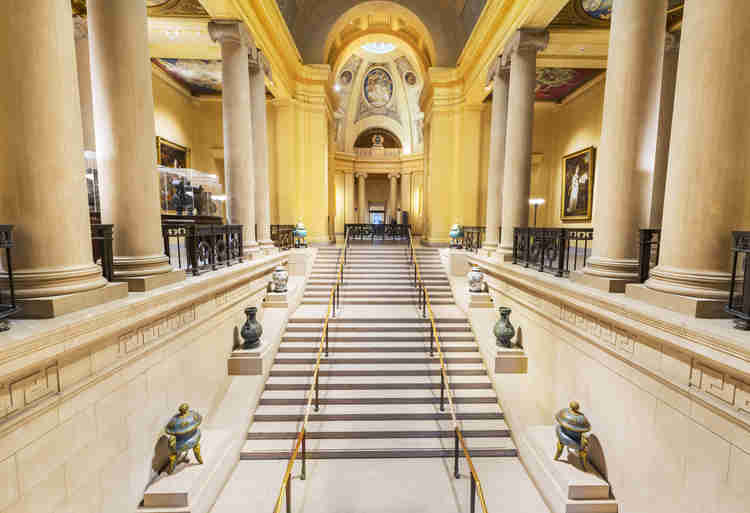 Best Art Museums in New England
Here are my picks for the 20 best museums to visit in New England. I give you an overview of the museums and identify some of the must see masterpieces.
1. Museum of Fine Arts, Boston MA
The Boston Museum of Fine Arts is an absolute world class museum. It can be daunting to visit because it's so massive.
Established in 1870, the MFA is the fourth largest museum in the United States. The museum is housed in a Beaux Art building. The museum was later expanded by architect I.M. Pei.
The collection has everything from Egyptian mummies to minimalist Mondrians. The museum's collection of Impressionist and Post-Impressionist work is among the world's finest, second in the United States only to Philadelphia's Barnes Foundation.
Some of the must see masterpieces in the museum include Van Gogh's Postman Joseph Roulin, Monet's Poppy Field in a Hollow Near Giverny, Goya's Seated Giant, and Rembrandt's Portrait of a 62 Year Old Woman.
READ: Guide To Monet's House and Gardens in Giverny
If viewing fatigue sets in, head to the peaceful Shapiro Rotunda on Level 2 with classical murals by John Singer Sargent.
The MFA Boston is included in the Go City Boston Pass.
2. Isabella Stewart Gardner Museum, Boston MA
If you're an art lover, the Isabella Stewart Gardner Museum is a must visit attraction in Boston Massachusetts. The museum has an almost fanatical following.
The museum is housed in an exquisite Venetian-style palazzo. It's thought to be salvaged from Ca d'Oro, when that palace in Venice got a facelift.
The museum boasts utterly gorgeous Italian Renaissance and Dutch Golden Age paintings. And it's mostly the work of one extraordinary woman — Isabella Stewart Gardner.
Born in New York in 1840, Isabella Stewart Gardner was an arts patron, philanthropist and socialite. While traveling in Europe, Gardner developed a passion for Italian Renaissance art.
Over time, and after inheriting her father's fortune, she amassed a collection of more than 7,500 paintings and objects spanning antiquity to the 1920s.
On the first floor, highlights include the Spanish Cloister, the Blue Room, and the Yellow Room. On the second floor, there's the Dutch Room, the Raphael Room, the Early Italian Room, and the Tapestry Room. On the third floor, you'll find the the Veronese Room and the Titian Room.
Some of the must see masterpieces are Titian's Rape of Europa, Piero della Francesca's Hercules, Sargent's El Jaleo, and Rembrandt's Self-Portrait at Age 23.
There's also some lovely Botticelli and Raphael paintings, a huge number of Sargent pieces, and a rare drawing by Michelangelo.
You'll want to sit dreamily on the stone walls surrounding the central courtyard. Listen to the fountain trickle and gaze at the statues of famous women from antiquity
Here's my complete guide to the Isabella Stewart Gardner Museum. It's also included in the Go City Boston Pass.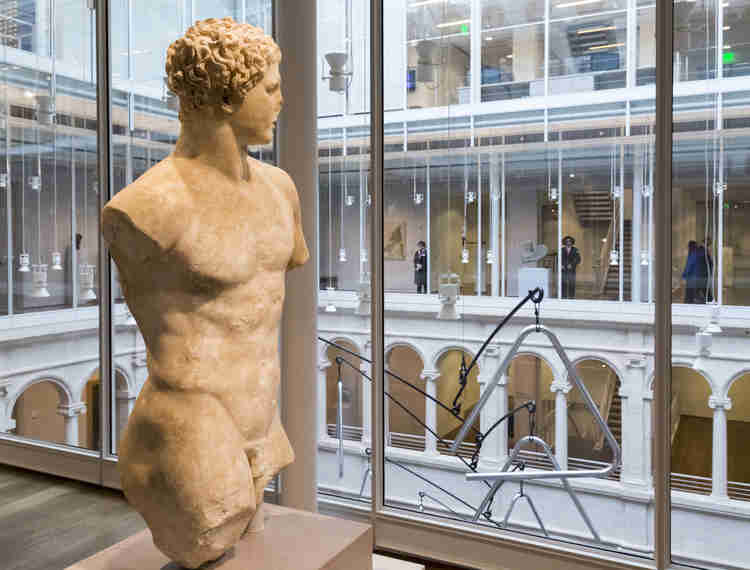 3. Harvard Art Museums, Boston MA
The Harvard Art Museums are a conglomerate of three separate museums — the Fogg Museum, the Biusch-Reisinger Museum, and the Arthur M. Sackler Museum.
After renovations by Renzo Piano from 2008-14, the museums were recently combined under a single glorious glass roof and renamed the Harvard Art Museums.
The museums contain a range of collections from antiquity to the present day. The 250,000 exhibits are spread out over 7 levels. There's also a theater and cafe.
The Fogg Museum houses a very good collection of Western art and Italian Renaissance paintings, including works by Botticelli and Ghirlandaio.
My favorite pieces are tucked away in Room 2520 — 15 bozetto (terracotta models) by Gian Lorenzo Bernini. Bernini was the greatest sculptor of the Baroque period.
Bernini made thousands of the preparatory bozetto for his works. But it was the practice of artists to throw them out when they finished a project. Hence, bozetto are quite rare.
You'll also find paintings by a roster of French Impressionist luminaries in the Maurice Wertheim Collection — Van Gogh, Picasso, Gauguin, Toulouse-Lautrec, and Manet.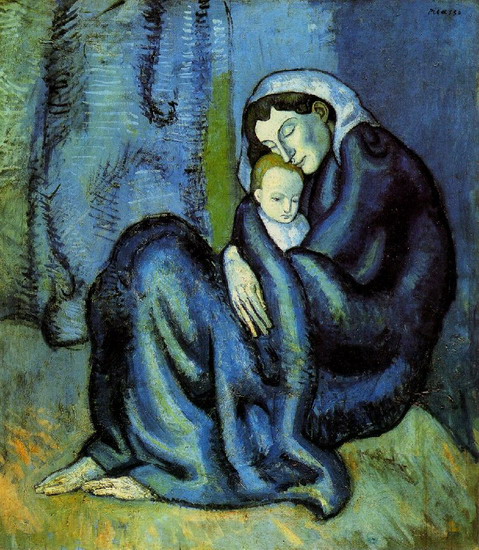 Founded in 1901, the Busch-Reisinger Museum is dedicated to the art of the German speaking countries of Central and Northern Europe. The works cover the periods of the Austrian Secession, German Expressionism, and the Bauhaus design school.
The Bauhaus works resulted from a partnership with Bauhaus founder Walter Gropius, a former chair of Harvard's Department of Architecture. On level 1, check out the vintage Club Chair.
The Arthur M. Sackler Museum is the newest of the trio, opening in 1985. It's dedicated to Asian, Indian, Islamic, and Byzantine art. Highlights include beautiful Greek vases, carved jade from India, and a limestone Buddha.
4. Harvard Museum of Natural History
The Harvard Museum of Natural History is fantastic museum in New England. It's every bit as thrilling as its counterparts in London and New York City.
The museum is popular too, welcoming over a quarter million visitors annually. Though it's surrounded by historic buildings, the museum only opened in 1998.
The museum highlights three far older Harvard research collections: the Museum of Comparative Zoology, the Herbaria and Botanical Museum, and the Mineralogical and Geological Museum.
You can find dinosaur skeletons, a massive whale skeleton, and the world's largest turtle shell.
But the most fascinating part of the natural history museum are drawn from the Botanical Museum. The world famous Ware Collection of Blaschka Glass Models of Plants is simply beautiful.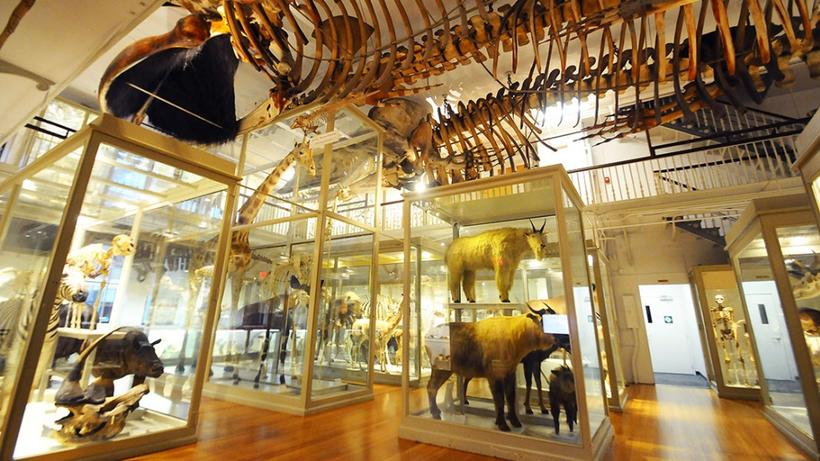 It consists of highly realistic glass flowers, created between 1887-1936. The Blaschkas also created some glass sea creatures.
Just behind the Museum of Natural History is a bit of a hidden gem in Cambridge, the Harvard Divinity School.
HDS has an absolutely pristine campus that rivals Harvard Yard. Have a wander around the beautiful historic buildings and pop into the Andover Chapel.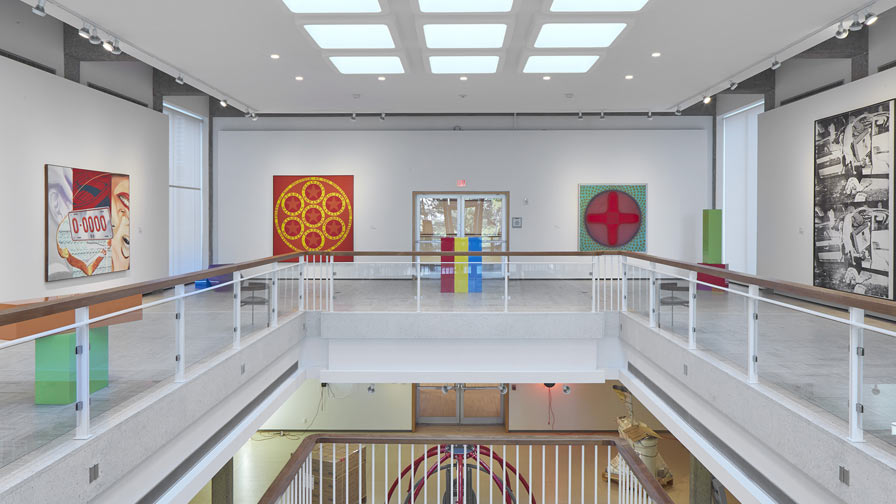 5. Rose Art Museum, Waltham, Massachusetts
Brandeis University's art museum was founded in 1961. Its goal was to preserve and showcase its stellar collection of contemporary works.
In 2009, with a plummeting endowment, Brandeis University decided to sell off the prestigious collection. There was an outcry over the self-destructive fire sale. Ultimately, the sell off was cancelled.
The university has since repaired trust with donors. In 2021, to celebrate it's 60th birthday, the museum announced that it had received a significant gift of 86 works of art.
That new bequests included pieces by Francesco Clemente, Jim Dine, Jenny Holzer, Betye Saar, and Andy Warhol.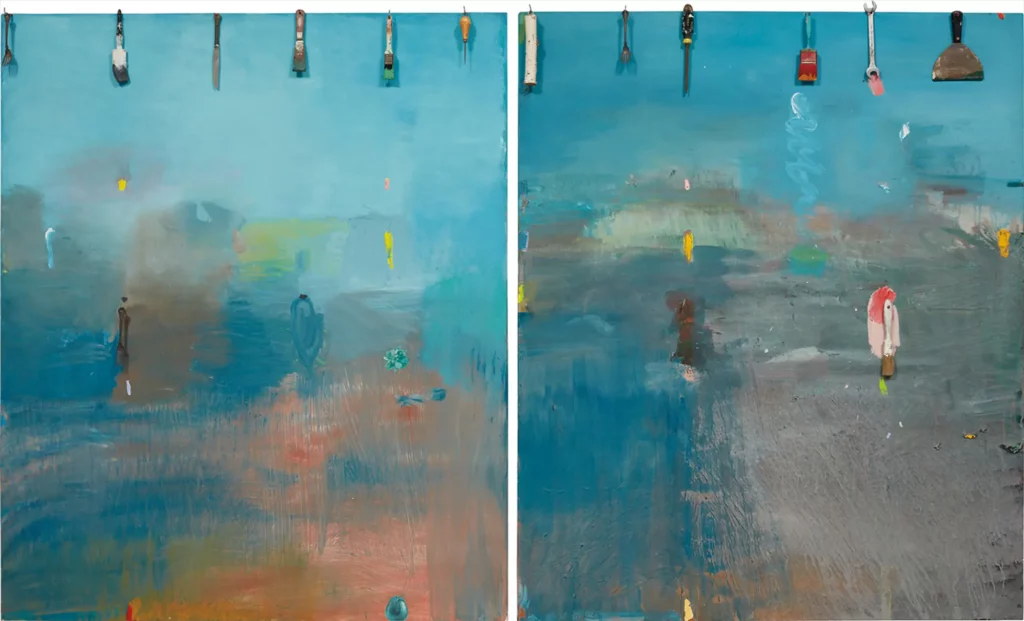 The institution's holdings already included pieces by major modern artists such as Willem de Kooning, Sam Gilliam, Jasper Johns, Robert Rauschenberg, and Roy Lichtenstein.
A permanent installation by artist Chris Burden serves as a gateway to the building's entrance.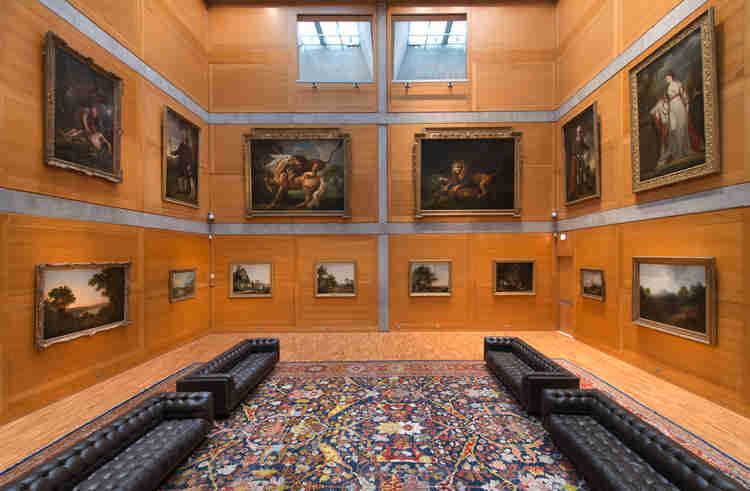 6. Yale Center for British Art, New Haven CO
The Yale Center for British Art is another fantastic New England museum. It's located in a building designed by architect Louis Kahn. The center's collections were the gift of Paul Mellon.
The museum has a cool layout. Galleries are built around two open atriums.
The museum houses the largest collection of British art in the United States. There are 2500 art works, spanning the 15th century to the present. And it's free to visit.
The museum was renovated in 2016 by Louis Kahn. There were plenty of technological improvements.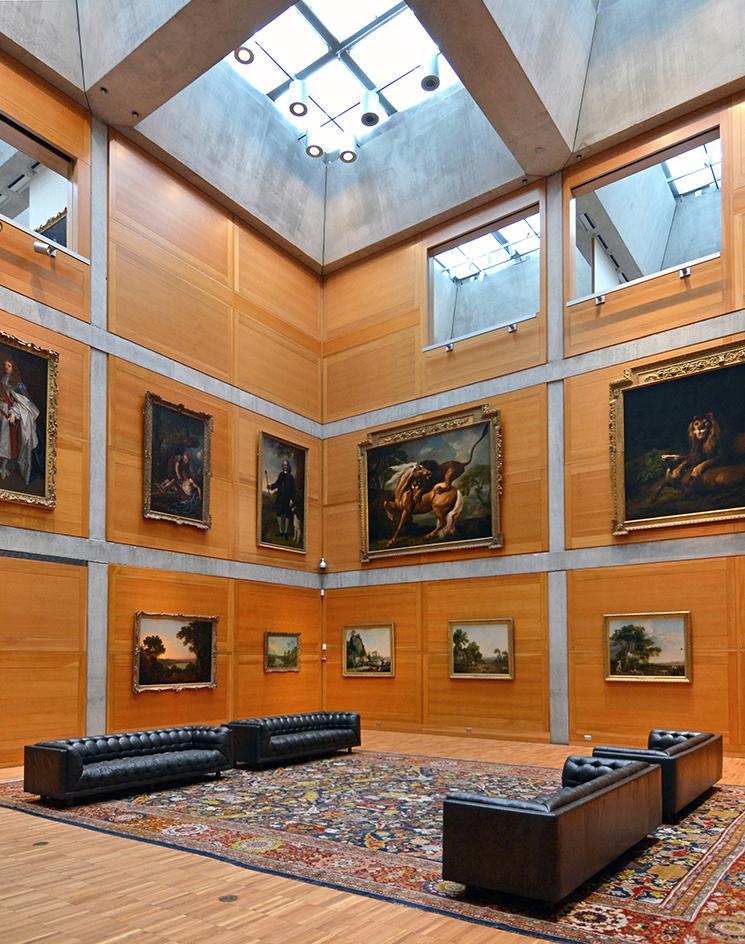 But the building was left remarkably intact. Much of the art is displayed salon style, hung floor to ceiling, as it would've been in 19th century exhibitions.
Many of the museum's works are concentrated in the period from 1697 to 1851. These years correspond to the Georgian period of British history.
You'll find a cavalcade of amazing art by the likes of Turner, Hogarth, Gainsborough, Constable, Reynolds, and George Stubbs.
7. Yale University Art Gallery, New Haven CN
Don't let the name "gallery" fool you. The Yale University Art Gallery is a serous New England museum in everything but name.
Founded in 1832, it's the oldest museum in the United States. The museum has an encyclopedic world class collection.
The museum's architecture is almost as stunning as its art works. The gallery now occupies three connected buildings in downtown New Haven.
In 2012, the modernist Louis Kahn building, the Old Yale Art Gallery, and the Neo-Gothic Street Hall were united in a renovation and expansion by Ennead Architects.
The gallery's collection has grown to nearly 300,000 art works and objects. They span ancient to contemporary times.
I particularly like the Abstract Expressionist canvases by Helen Frankenthaler and Mark Rothko. You'll also find Vincent Van Gogh's The Night Cafe.
The collection includes American decorative arts, early Italian Renaissance paintings, and the largest coin collection of any U.S. university.
The museum has the world's largest collection of Renaissance paintings from Tuscany. Click here to see all the departments.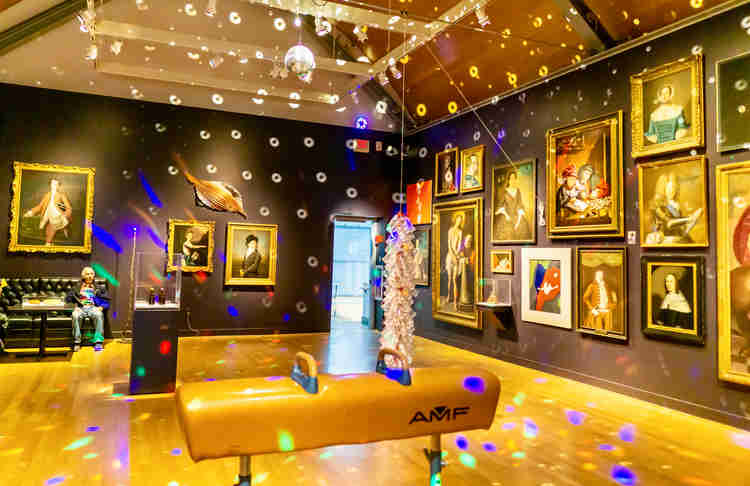 6. Rhode Island School of Design, Providence RI
Founded in 1877, the Rhode Island School of Design is one of the world's best small museums.
The Rhode Island School of Design Museum (pronounced RIZ-dee) is a must visit attraction in Providence for culture vultures. It could easily consume a chunk of your day.
The acclaimed museum gives you a crash course in art history. RISD houses everything from ancient artifacts to contemporary works by notable masters of the art world.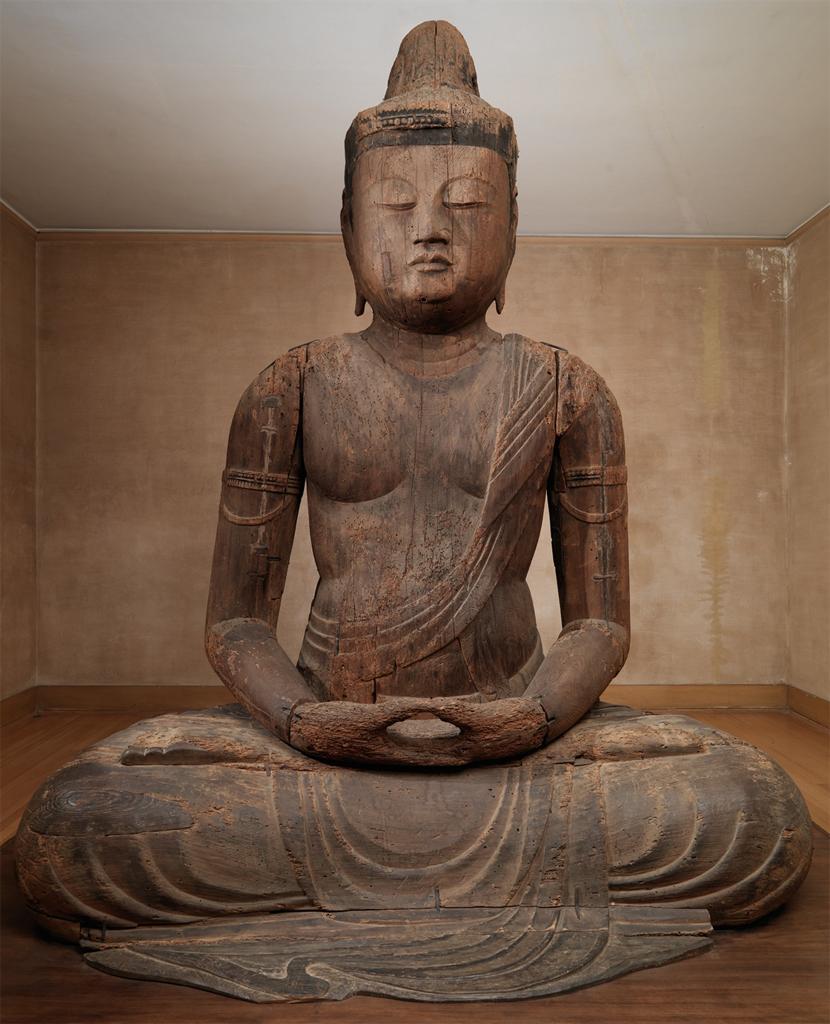 The museum has more than 100,000 art works. About 1/4 of that total is on display at any given time.
You can admire paintings by luminaries like Monet, Manet, Turner, Picasso, Degas, and other Impressionists.
You'll also find Egyptian and Asian artifacts, a 12th century 10 foot Buddha, midcentury modern Eames furniture, and Frank Lloyd Wright stained glass.
READ: One Day Itinerary for Providence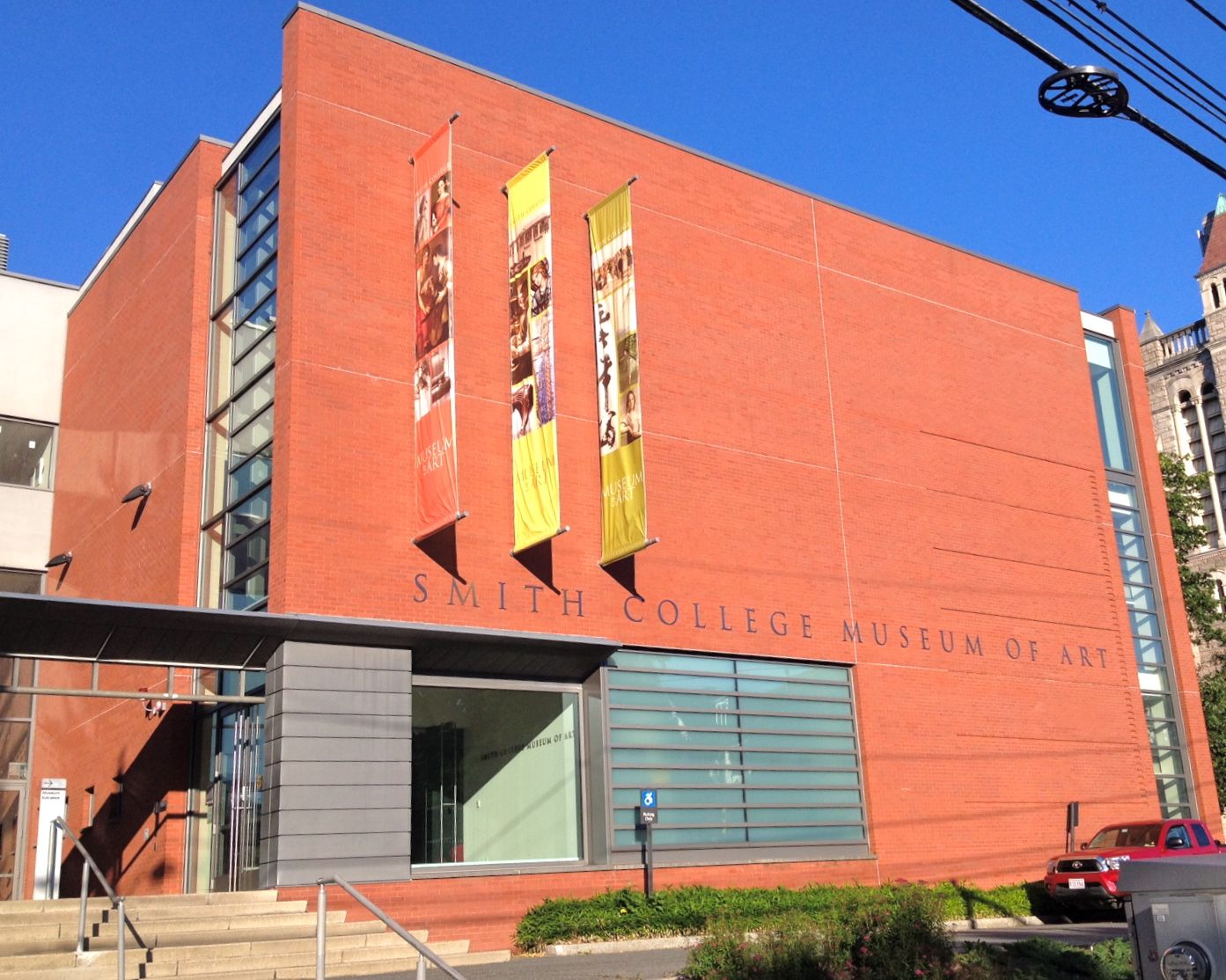 7. Smith College Museum of Art
Another one of the best art museums in New England is the Smith College Museum of Art. It's located in Northampton, Massachusetts. It's one of the country's leading academic museums (outside Harvard and Yale).
Smith's first museum opened in 1882, even before Harvard's Fogg Museum. The museum began life with a small painting by Thomas Eakins, acquired from the artist himself.
The museum now has over 27,000 pieces of artwork. The collection ranges in date from ancient Greek pottery to modern video art.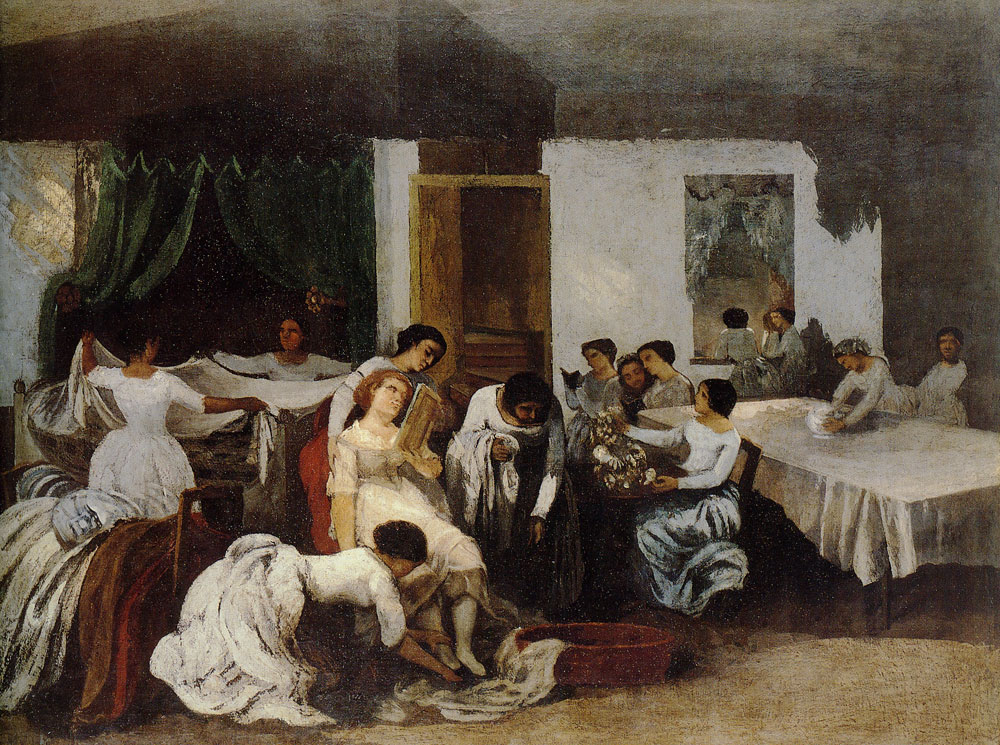 The art works come from all over the world. But the collection is particularly strong in 19th and 20th century paintings and drawings.
Its most famous works are by Ingres, Cezanne, Courbet, Eakins, and Jonathan Singleton Copley.
There are more contemporary pieces ranging from Picasso to Sol LeWitt.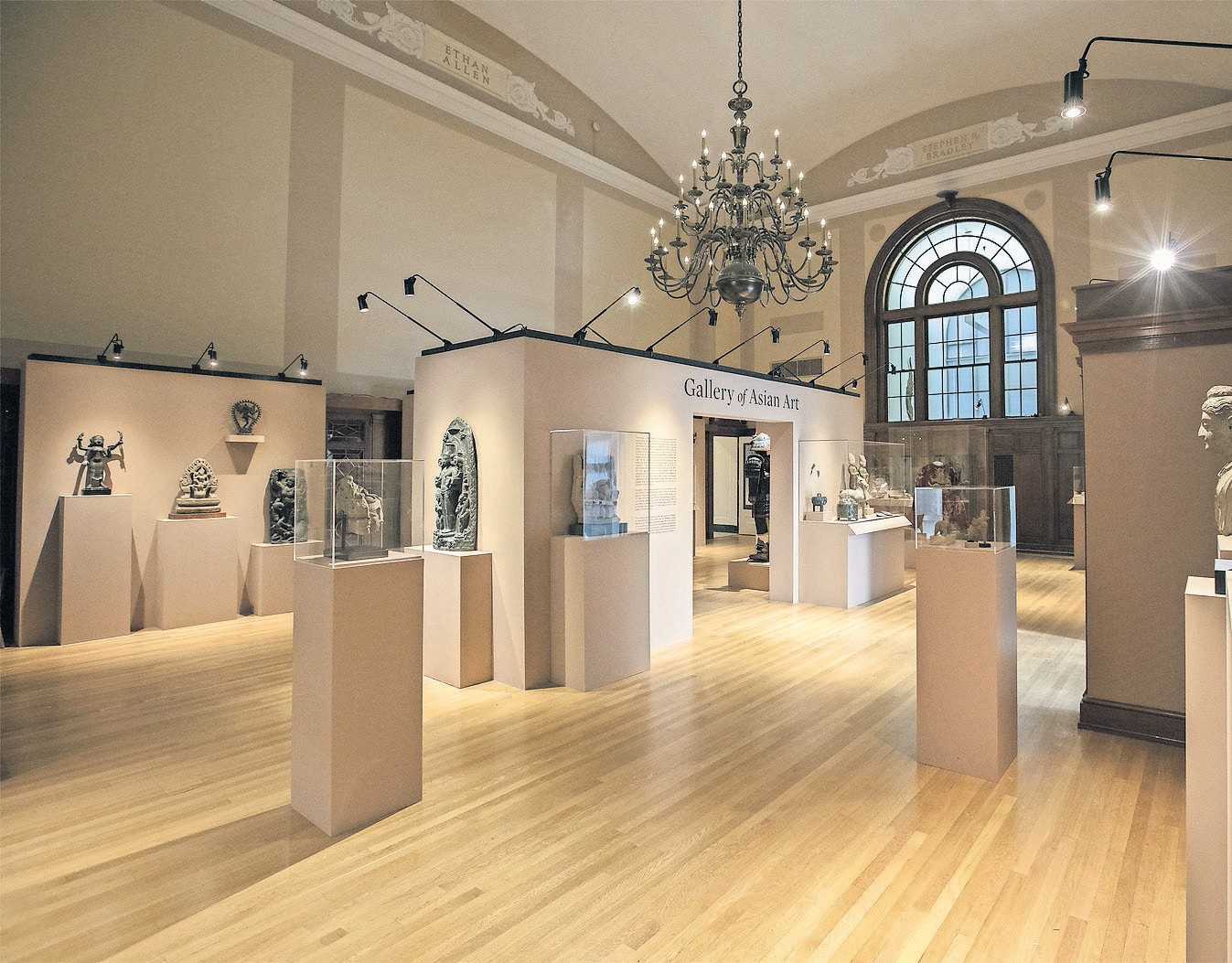 8. Robert Hull Fleming Museum of Art, Burlington VT
The jewel of Burlington's art scene is the Fleming Museum on the University of Vermont campus. This New England museum is quite small.
The museum first opened in 1931. It houses a diverse range of nearly 25,000 artworks.
There are paintings by American and European artists. There's also a collection of 20th century art works by Vermont artists, African art, Asian art, and some ancient and anthropological artifacts.
You'll find paintings by Picasso, Goya, Rembrandt, and Norman Rockwell.
The more famous pieces aren't always on display because they are on paper, which is notoriously fragile and can be damaged by light.
The museum has dedicated itself to confronting its possible role in racism. Some of its artifacts reflect a legacy of colonialism. They've been taken down with a label left in place to explain why the piece was removed.
The museum also has a Learning Studio and Storytelling Center. It also mounts annual temporary exhibitions.
READ: 7-10 day Vermont Road Trip
9. Williams College Museum of Art, Williamstown MA
The Williams College Museum of Art is a must visit destination in Massachusetts. The museum is a repository of more than 15,000 pieces, which is a decent collection for a small town museum.
The museum has an emphasis on modern and contemporary works. It also houses American art from the late 18th century to present.
The museums boasts the world's largest collection of works by the brothers Charles and Maurice Prendergrast.
The museum is housed in Lawrence Hall. Originally, the hall was built in 1846 as an octogonal library by Thomas Alexander Tefft. In the 1980s, it was expanded by architect Charles Moore.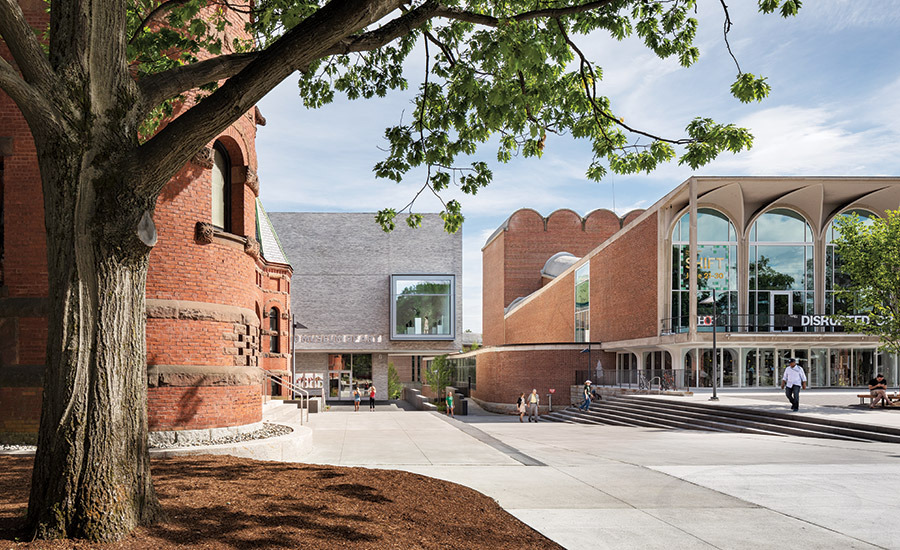 10. Hood Museum, Hanover NH
Another must visit museum in New England is the wonderful Hood Museum of Art in Hanover New Hampshire. The Hood was a 2015 Yankee Editor's Pick for Best Free Art Museum. It's right on the Dartmouth College campus.
The Hood is one of the oldest teaching museums in the country, housed in austere red brick buildings. It has a wide ranging collection of artifacts and art dating back to Assyrian culture in 900 BC.
But it's not all ancient. The museum has a surprisingly good collection of contemporary art, with works by Mark Rothko and Ed Ruscha.
Notably, the museum owns Picasso's Guitar on a Table. It also showcases contemporary African and Native American art.
The museum got a modern redo to the tune of $50 million ending in 2019.
The expansion created six new art galleries, three new study galleries and three classrooms equipped with "the latest object-study technology."
READ: One Day Itinerary for Hanover NH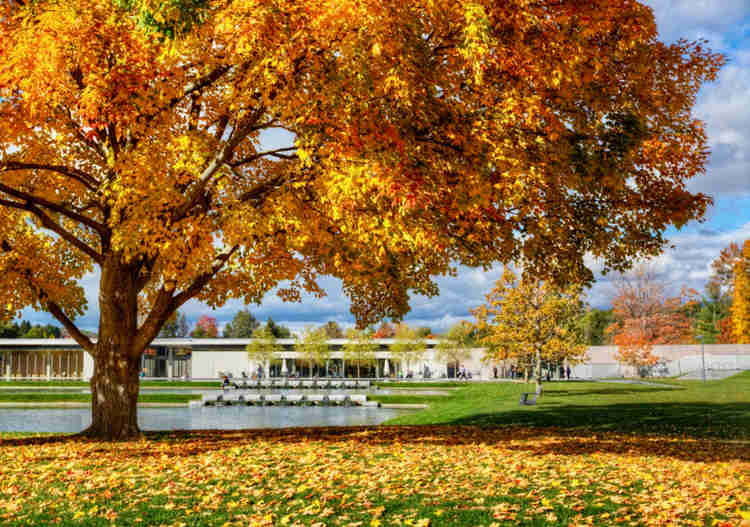 11. Clark Institute, Williamstown MA
Williamstown is one of the best places to visit in the Berkshires. The town is home to the vaunted Clark Art Institute. It's one of the United State's best museums, focusing on historic European and American art.
The museum is unique in that it seeks to be both an art museum and a center of learning to expand public appreciation of art.
READ: Best Places To Visit in Massachusetts
The museum has been fully renovated and expanded in a mix of architectural styles, with an elegant new pavilion designed by Pritzker Prize-winning Japanese architect Tadao Ando.
The redo aims for grand scale intimacy. The museum was aiming to be the "Berkshires Bilbao."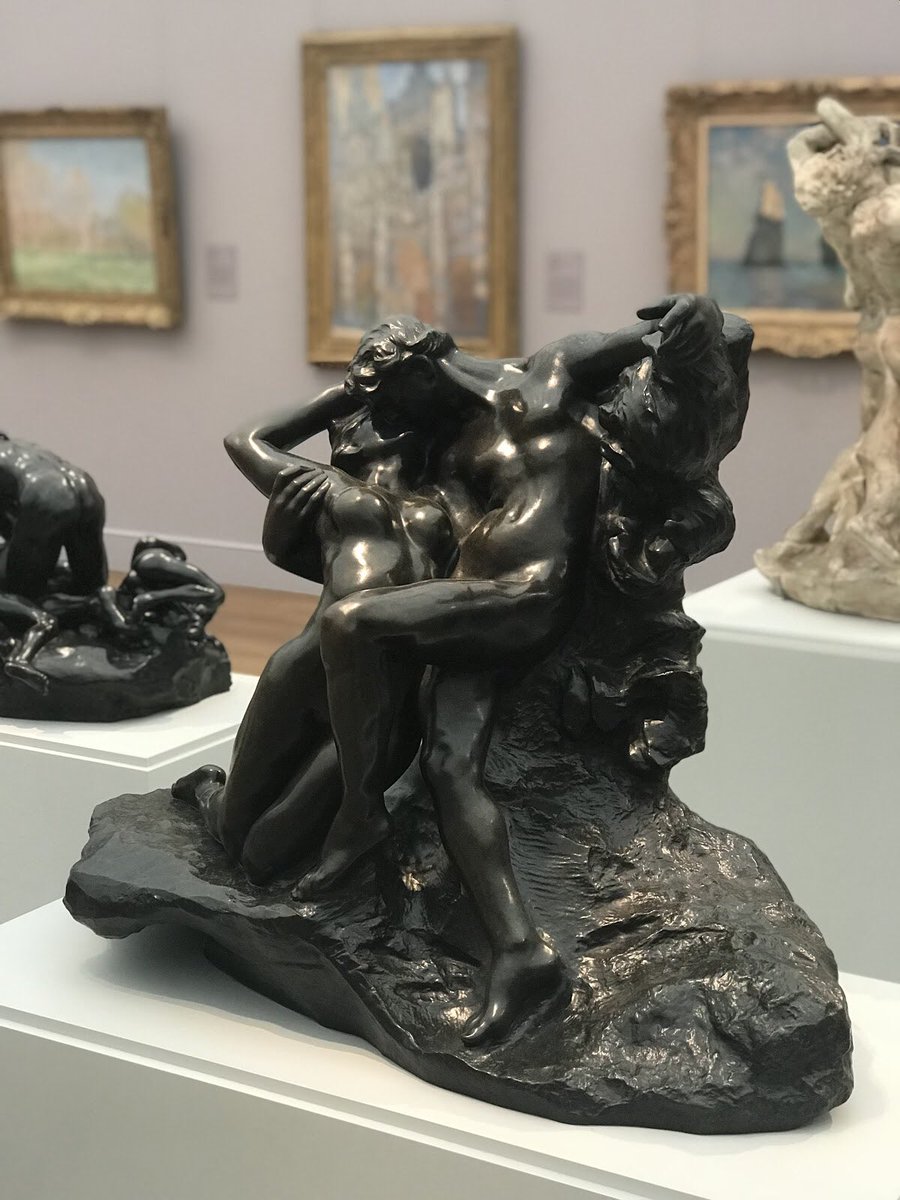 The Clark Institute looks nothing like the Gehry-designed Guggenheim Museum in Bilbao. But it does have a wow factor.
The museum is home to some beautiful works by American artist Winslow Homer like Undertow and Two Guides.
It also has a world class collection of French Impressionist paintings (30 Renoir paintings!) and some lovely British art by the likes of Sargent, Manet, Constable, Bonnard, and Turner.
Look for Degas' Self Portrait and Dancers in the Classroom, Morisot's The Bath, and Monet's Tulip Fields. One of my favorite pieces is Gilbert Stuart's George Washington.
The Clark Institute is located on a 140 acre compound. It has well marked (and free) hiking trails for year round exploration.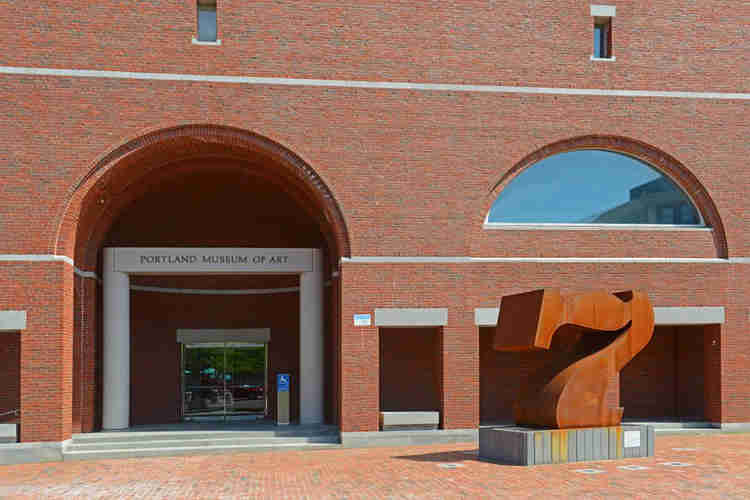 12. Portland Art Museum, Portland ME
Opened in 1983, Portland's crown jewel and premiere art destination is the Portland Museum of Art. It's an architectural masterpiece designed by I.M. Pei of Louvre fame.
The museum's innovative architecture allowed curators to redefine the art viewing experience. The museum is a little oasis of art.
It has an impressive collection of late 19th and early 20th century art. This includes works by Andrew Wyeth, John Singer Sargent, Winslow Homer, and Marsden Hartley.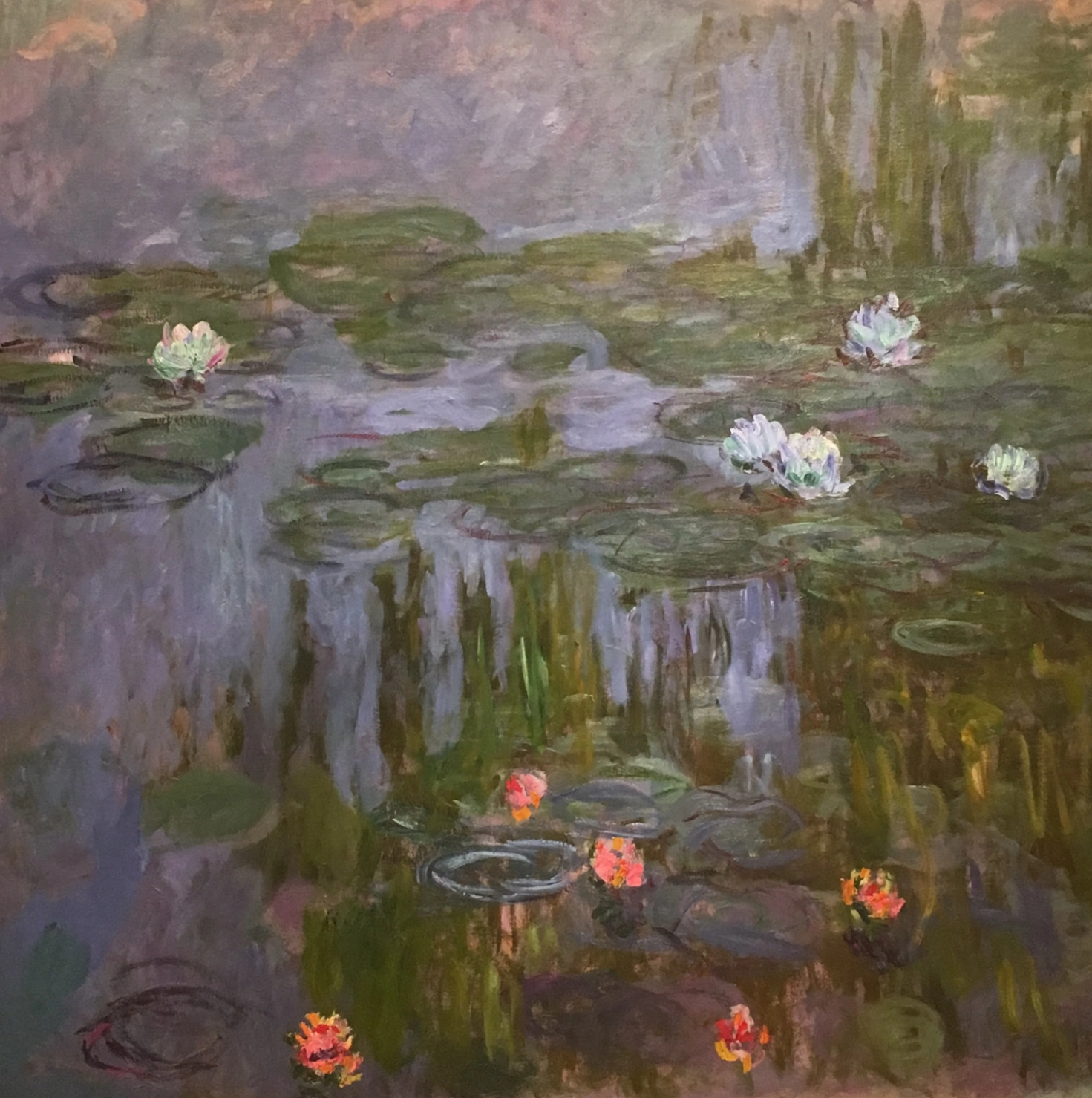 The Portland Museum of Art also owns a rarely seen version of Mona Lisa. The painting is similar to the iconic Louvre version by Leonardo da Vinci.
The enigmatic work is officially titled La Gioconda. It's most likely a copy painted by one of Leonardo's followers or workshop painters shortly after the creation of the original.
The museum also has a good cache of Impressionism works. It regularly hosts traveling international exhibits.
READ: One Day Itinerary for Portland Maine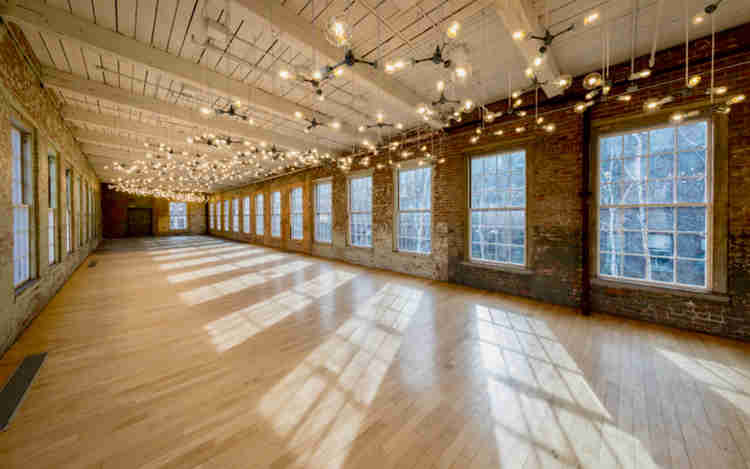 13. Massachusetts Museum of Contemporary Art, North Adams MA
Nestled in the Berkshires is the utterly fabulous Massachusetts Museum of Contemporary Art ("MASS MoCA"), which is decidedly one of the best museums in New England.
Opened in 1999, MASS MoCA is one of the New England's foremost cultural institutions. The museum may be New England's ultimate art experience.
MASS MoCA is housed in funky converted factory buildings with 250,000 square feet of space. It has an emphasis on international contemporary art. The airy industrial campus was expanded in 2017 with new modern buildings by Tadao Ando.
Works are spread out over 250,000 feet in 19 galleries in a renovated 19th century factory.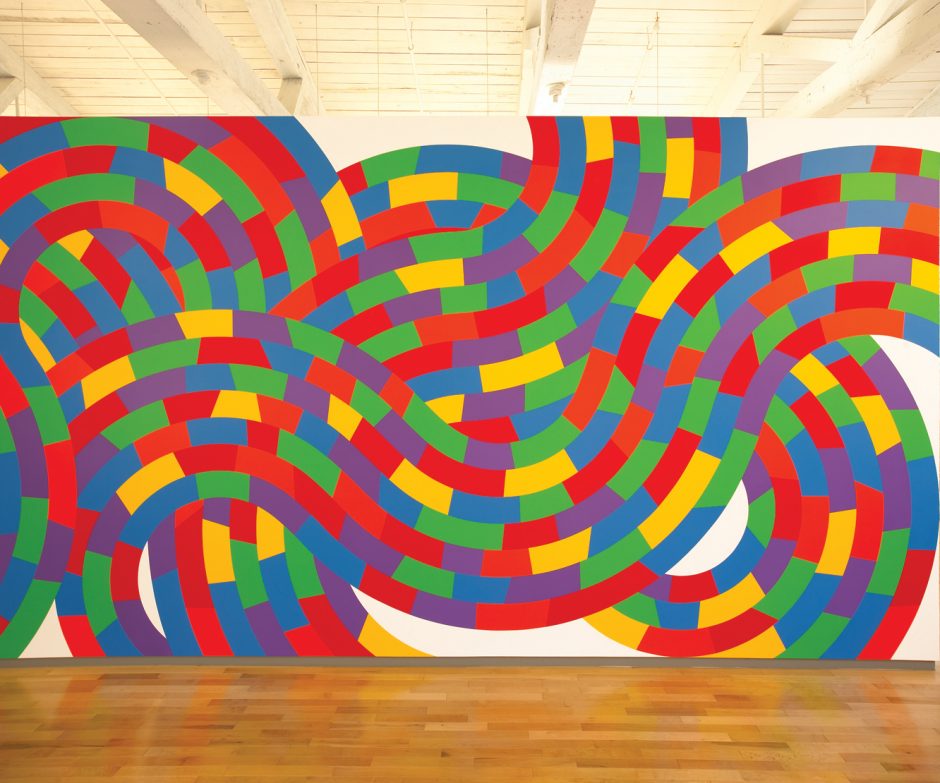 These grand dimensions make Mass MoCA the largest contemporary art museum in the United States.
MASS MoCA is home to exciting works by Louise Bourgeois and Robert Rauschenberg. Entire walls are decorated by Sol LeWitt.
The museum also has a permanent collection with 18th and 19th century French works by the likes of Manet, Constable, Bonnard, Delacroix, Ingres, and Sargent.
READ: Best Things To Do in The Berkshires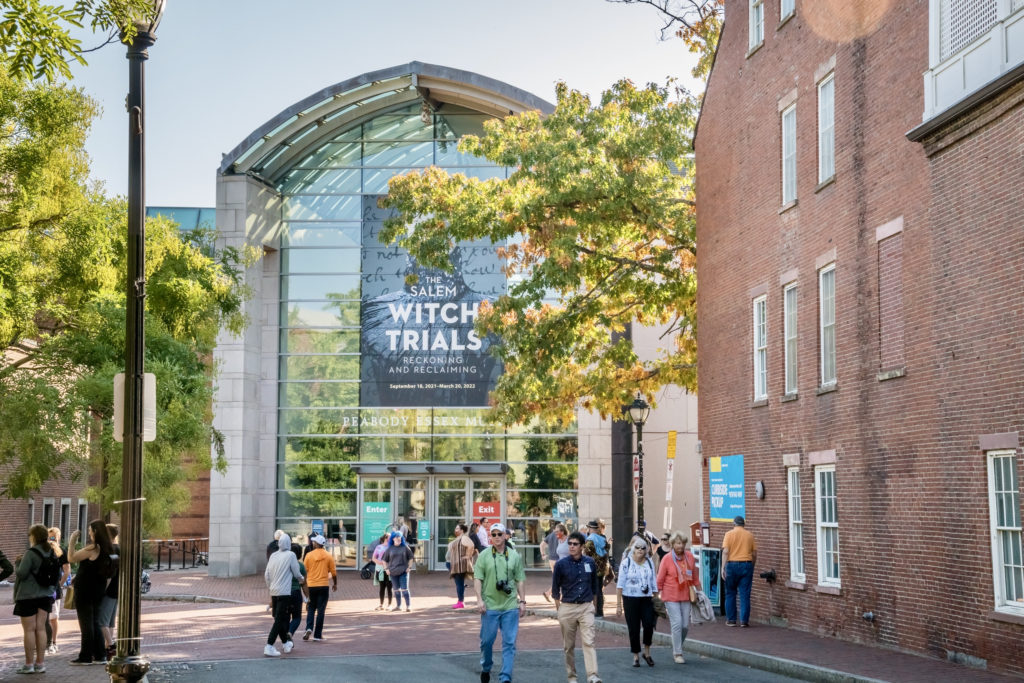 14. Peabody Essex Museum, Salem MA
The Peabody Essex Museum is a world class museum in New England that originated under the East India Marine Society. Members would bring back objects from their far seas adventures.
The museum's art works are spread over 30 galleries. There are exhibits on maritime art and history, American art, decorative art, and Asian art.
There's a stunning atrium to have tea in between gallery stops and rotating art exhibitions.
The museum also has several dedicated historic houses that are worth a visit. The highlight is the Yin You Tang house. It's a 200 year old house dating back to the Qing Dynasty. The museum bought the house in China and reassembled it in Salem.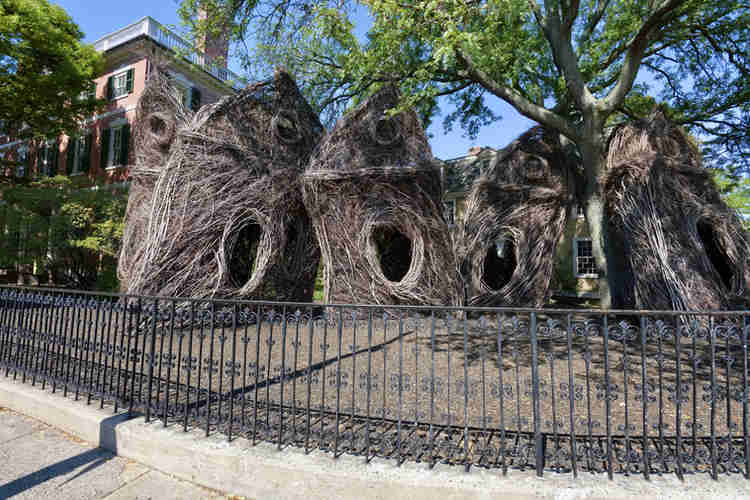 On the Crownship-Bentley Lawn (one block from the main entrance) check out a magnificently spooky site specific installation, What The Birds Know.
It was commissioned by the museum and created by renowned artist Patrick Dougherty. The piece, nicknamed Stickwork, was created with saplings gathered by local volunteers.
READ: Best Things To Do in Salem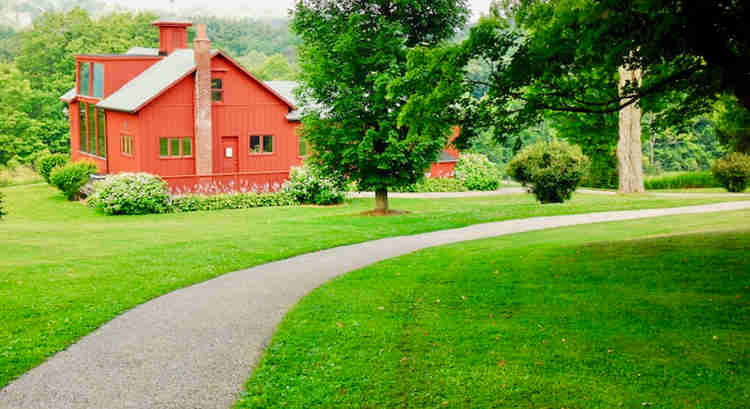 15. Norman Rockwell Museum, Stockbridge MA
One of America's greatest treasures is the Norman Rockwell Museum in the Berkshires. Rockwell was prodigious. He had a remarkably long career.
He was one of the greatest artists and illustrators in American history. Stockbridge was Rockwell's long time residence and what he called his "best studio yet."
His titular museum is home to a year round series of rotating exhibitions of Rockwell's art and Saturday Evening Post magazine covers. There are 570 Rockwell illustrations, including the famous Triple Self Portrait and Going and Coming.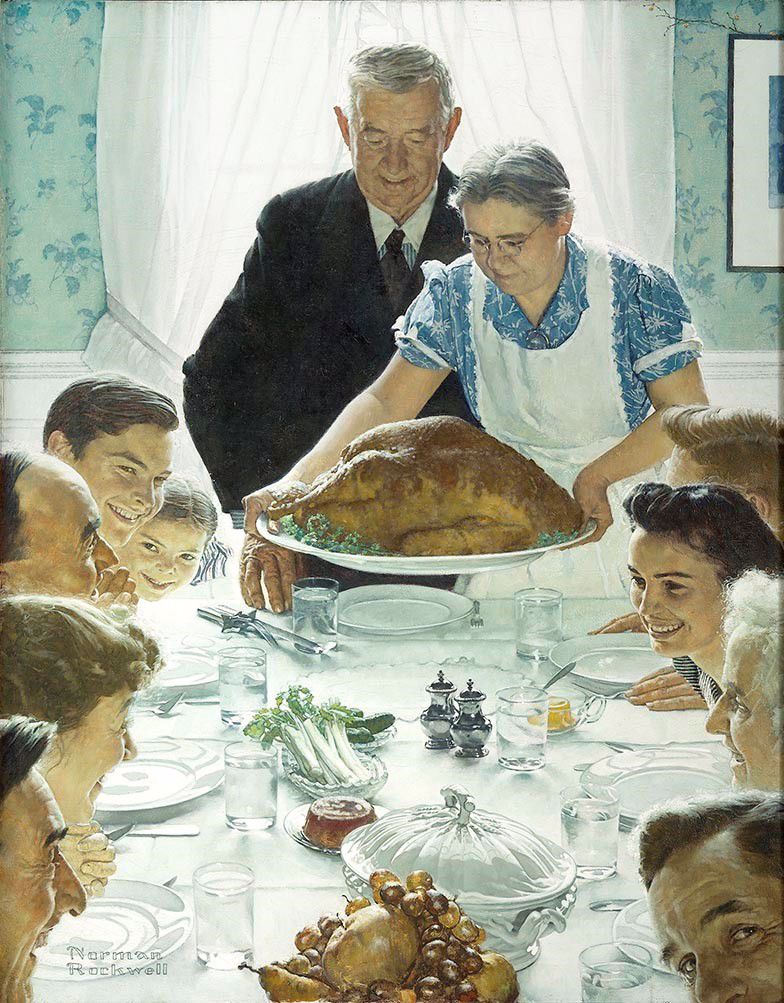 A permanent exhibit is the quartet called the Four Freedoms, which will seem comfortingly familiar. The most famous of these gems is Freedom From Wont, depicting a family gathering at Thanksgiving.
Some critics view Rockwell as hokey. But Rockwell was a skilled anatomist and photo-realist. His prices are climbing. Rockwell captures a comforting sense of old New England.
Rockwell's studio was painstakingly moved intact to the grounds as well. There, you'll learn about his creative process.
At Christmas, Stockbridge charms visitors with a re-staging of Rockwell's painting from McCall's Magazine, Stockbridge Main Street at Christmas.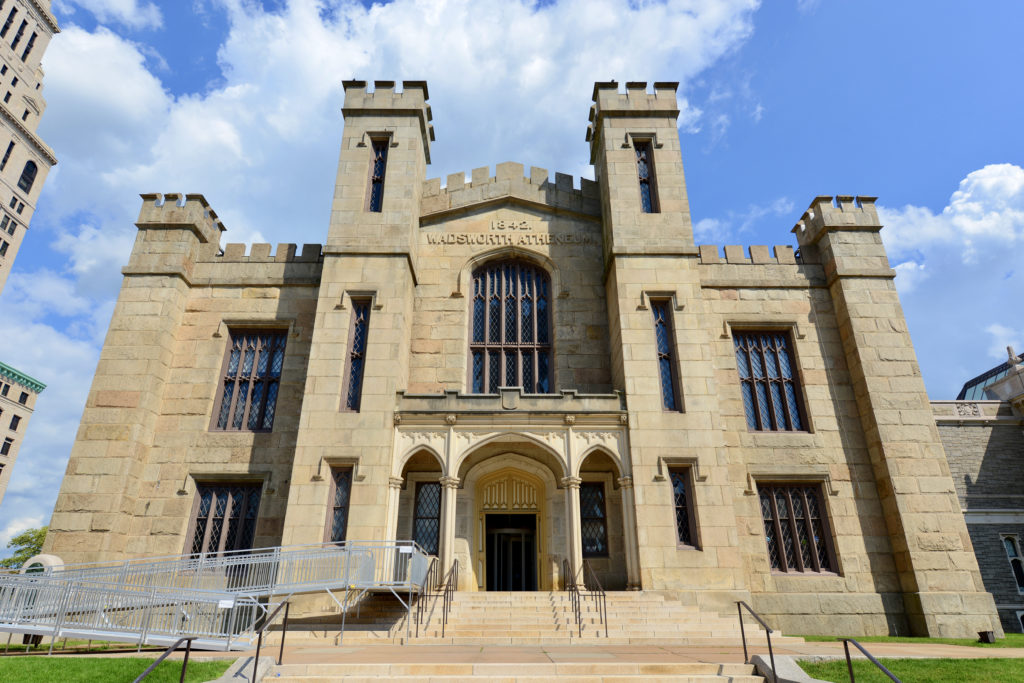 16. Wadsworth Atheneum Museum of Art, Hartford CN
The Wadsworth Atheneum Museum of Art is a small, but great, museum in Hartford. It's one of the best museums in New England and one of the oldest museums in the United States. Wadsworth opened its doors in 1844.
The Wadsworth Atheneum is comprised of five connected buildings. The first was the castle like structure you see in the photo above, complete with crenellated battlements.
In 1907, J. Pierpont "J.P." Morgan, a Gilded Age banking tycoon, built the Junius Spencer Morgan Memorial in his father's honor. He also gifted the museum the bulk of its collection.
The Wadsworth Atheneum has grown to a collection of over 50,000 works of art from over 5,000 years. There are significant works of modern and contemporary art.
In particular, the museum has Kehinde Wiley's 2016 Portrait of Toks Adewetan (The King of Glory). Wiley was the genius behind the 2018 portrait of Barack Obama, which hangs in the National Portrait Gallery.
The museum underwent a significant renovation in 2015. The two floor Great Hall is now beautiful and imposing.
It creates a big bang type impression. Situated at the entrance to the Great Hall is a dramatic wall installation by Sol LeWitt, Whirls and Twirls.
The Great Hall is painted dark blue. Some 95 paintings hang there, salon style.
The Wadsworth houses a noted collection of European art, with an emphasis on Baroque painting.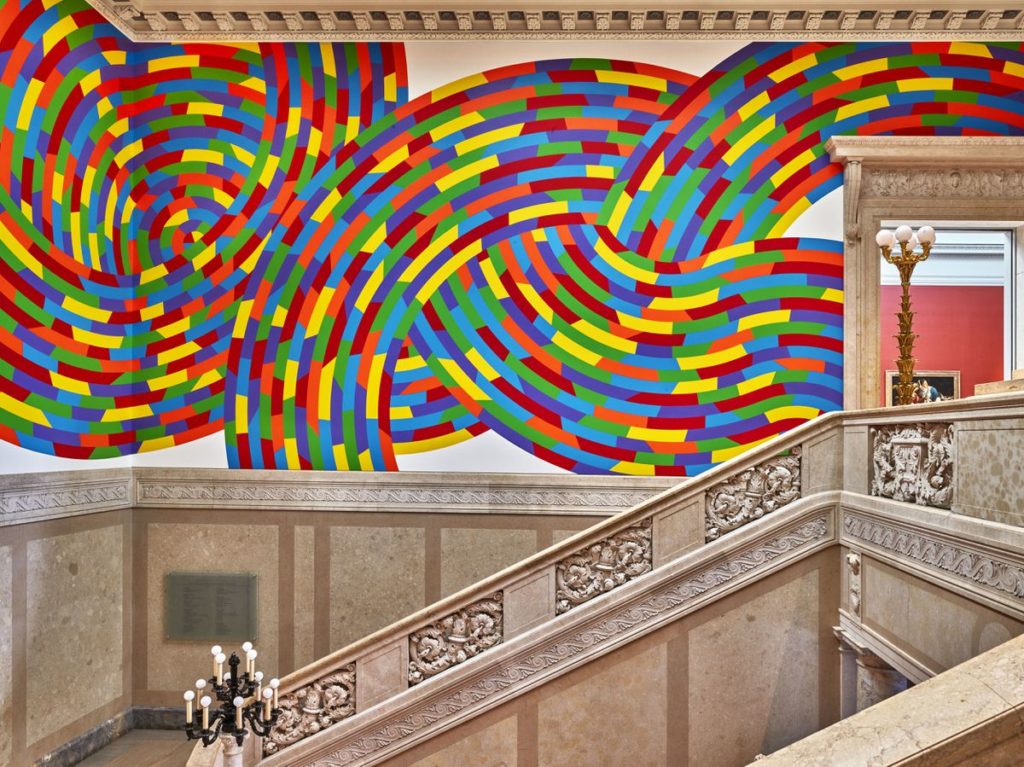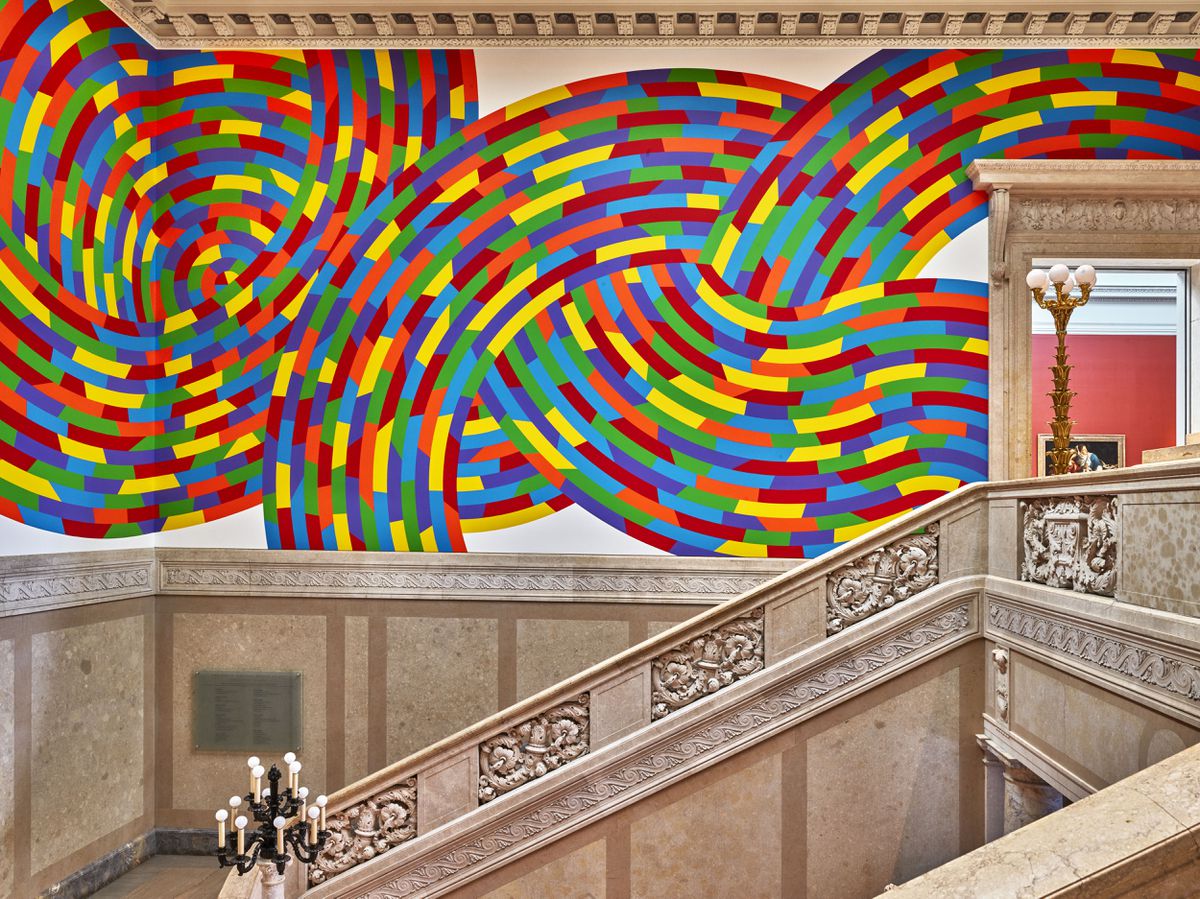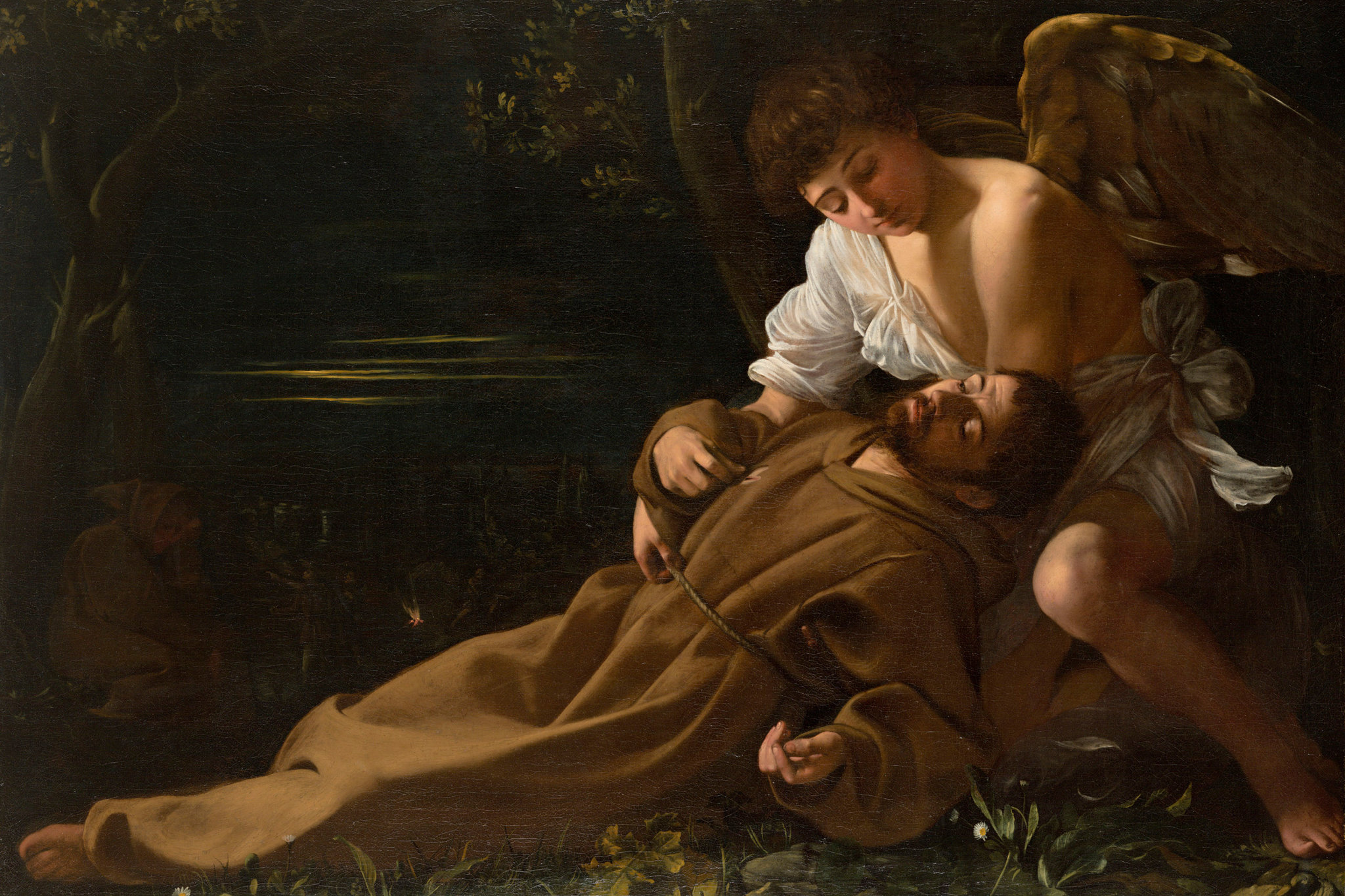 You'll find works by Frans Hals, Caravaggio, Orazio Gentileschi, and Bernardo Strozzi. There's a beautiful painting by pre-Raphaelite artist William Holman Hunt called The Lady of Shallot.
There's also an American art collection, with works by John Singleton Copley and Charles Wilson Peal. You'll also find some Impressionist paintings, ancient Egyptian artifacts, pottery, and bronzes from antiquity.
Right now until January 2022, there's a stunning special exhibition of the art works of Artemisia Gentileschi. She was the first female professional artist during the Baroque period.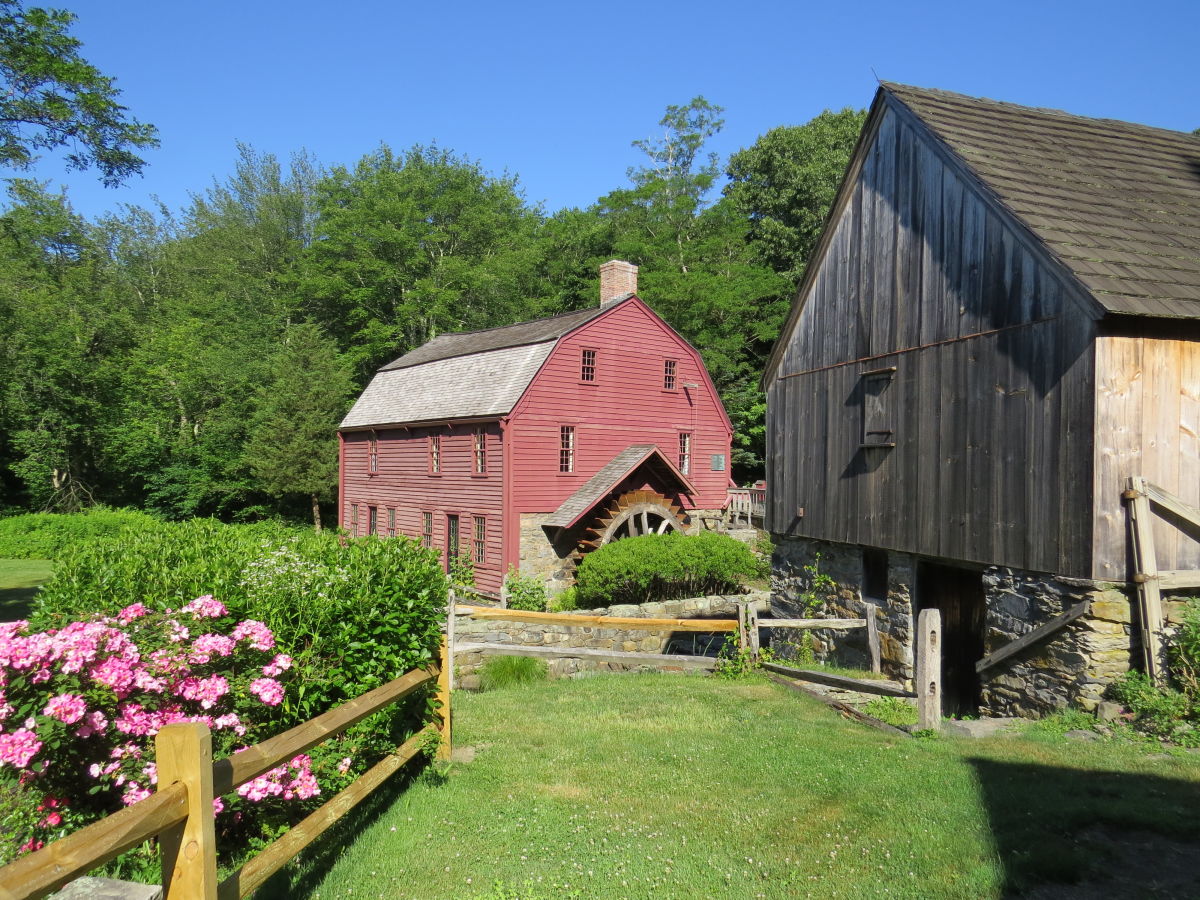 17. Gilbert Stuart Birthplace & Museum
The Gilbert Stuart Museum is about 40 minutes outside Providence. Gilbert Stuart was one of 18th century America's master portrait artists.
Stuart is best known for his unfinished Athenaeum portrait of George Washington. This is the image seen on the U.S. one dollar bill. The famous portrait is in the National Portrait Gallery in Washington, D.C.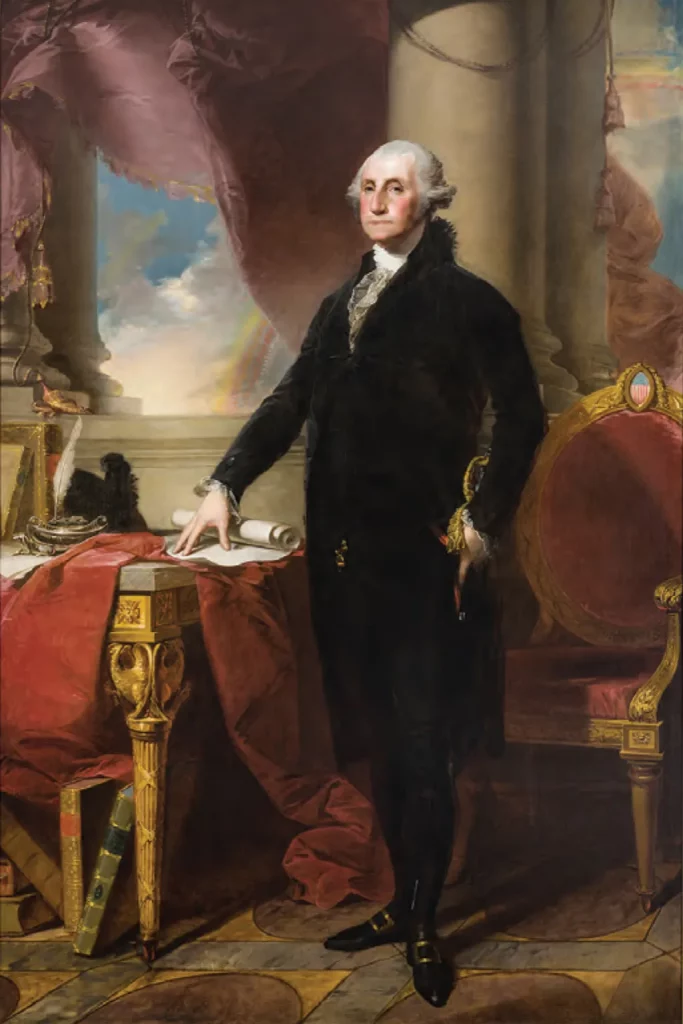 The Stuart house-museum is set in an authentically restored and furnished 1750 house. It was the home of the Stuart family.
In the Bell Art Gallery, you can view original works by Stuart, his daughter Jane Stuart, and changing themed exhibits of original artwork.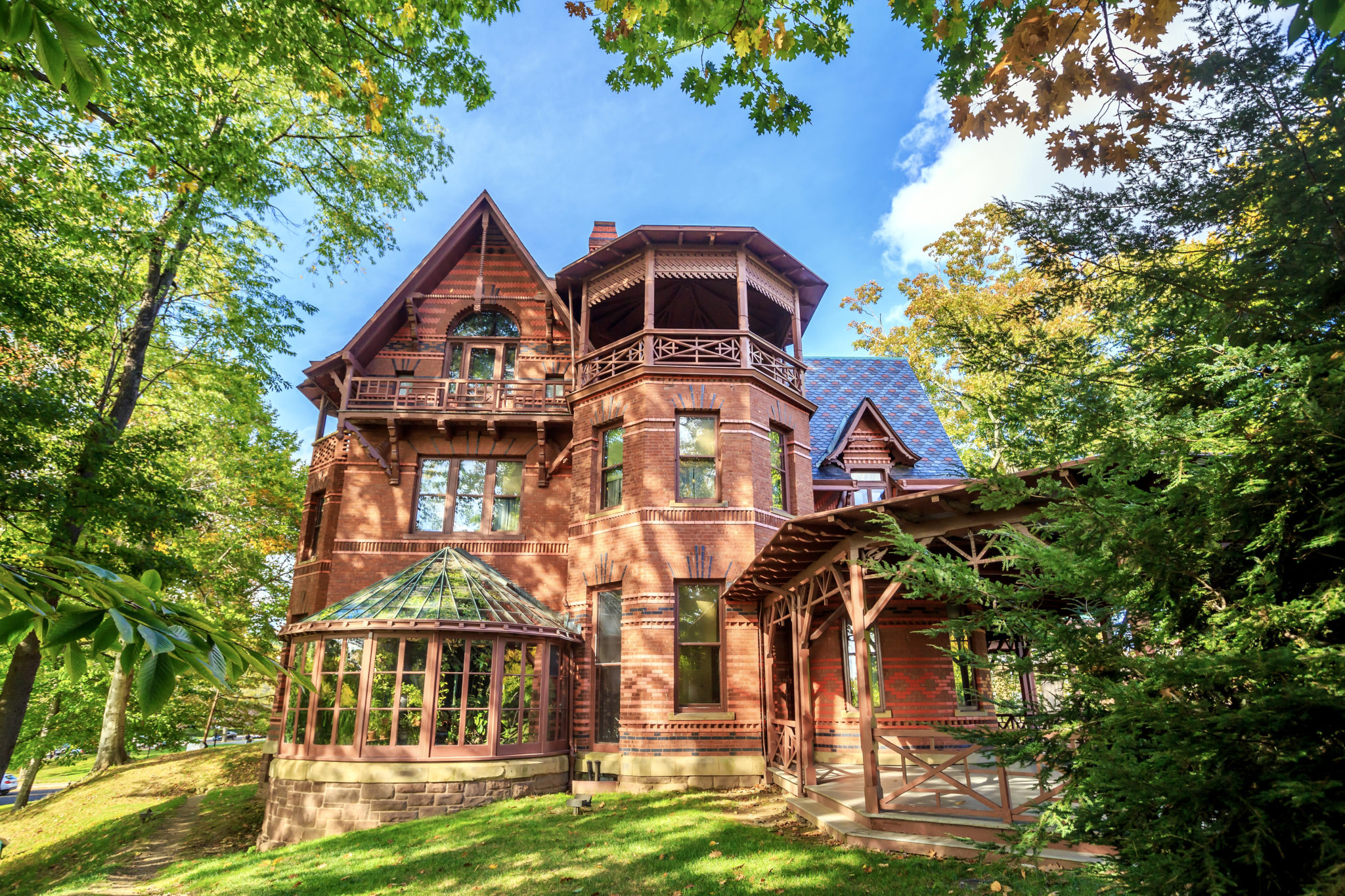 18. Mark Twain Museum, Hartford CT
The Mark Twain House & Museum is a national historic landmark. The museum is one of the best house-museums in the United States.
The museum says it has "a heart and a soul." And that sees to be true.
The museum has it all: inspiring architecture, gorgeous interior design, lovely grounds, and fascinating stories about its owners. It offers visitors an opportunity to learn about the novelist Mark Twain, his family, and his legacy.
The museum houses a permanent exhibition on Twain's life and work. There's also a theater showing a Ken Burns mini-documentary on Twain.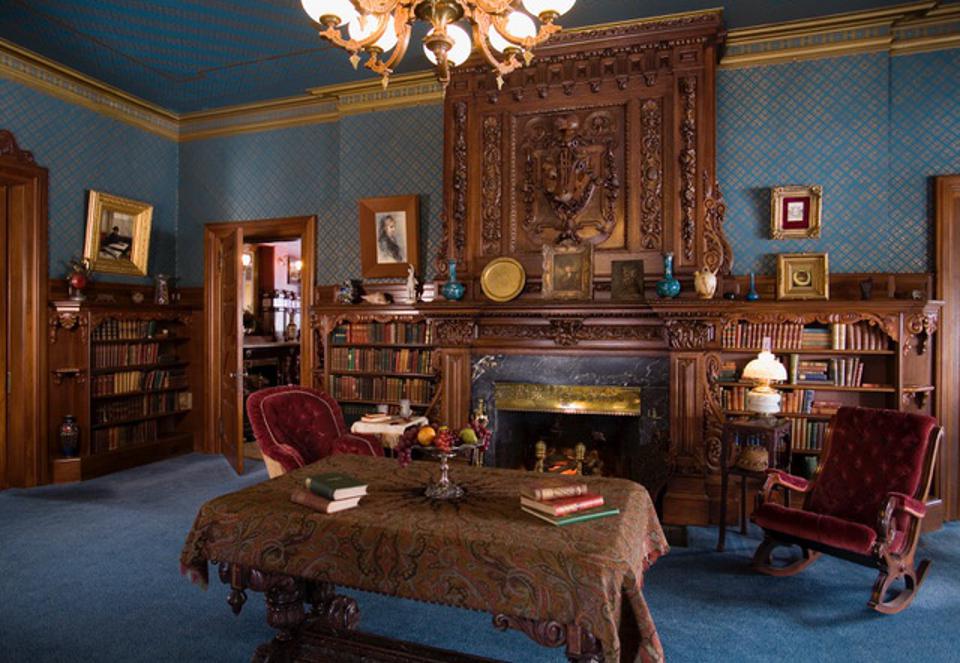 You can visit Twain's fully restored 19 room 1873 mansion via a guided tour. This is where Twain wrote many of his famous works, including Tom Sawyer and Huckleberry Finn.
The home today contains 50,000 artifacts, including manuscripts, historic photographs, family furnishings, and Tiffany glass.
The Twain house is known for its ornate architecture and stenciled interior. There's a replica of Twain's writing desk
For a Victoria era home, it was incredibly modern. The house had central heating, a burglar alarm (which chronically misfired), an intercom, and one of the first telephones in a private residence.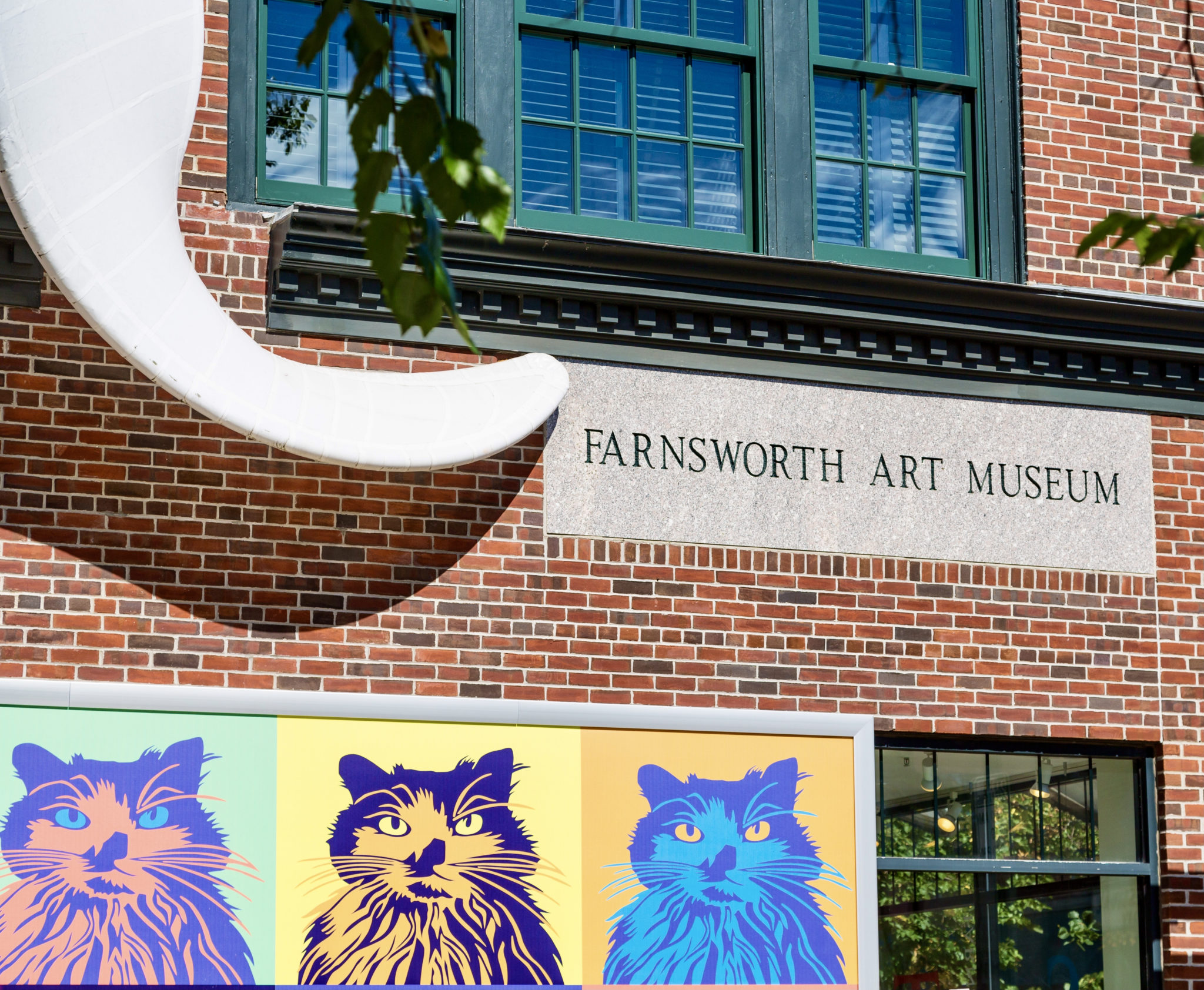 19. Farnsworth Art Museum, Rockland ME
Rockland Maine is an arty town on the East Coast. The town's gem is the Farnsworth Art Museum. This New England museum houses a collection of paintings by Maine-loving artists.
Opened in 1948, the museum acquired paintings by artists like George Bellows, William Zorach, and Andrew Wyeth. These and others established the core of the Farnsworth collection: landscapes of the late 19th and early 20th centuries.
Early purchases included Eastman Johnson's American Farmer, George Inness's In the White Mountains, and Winslow Homer's New England Coast.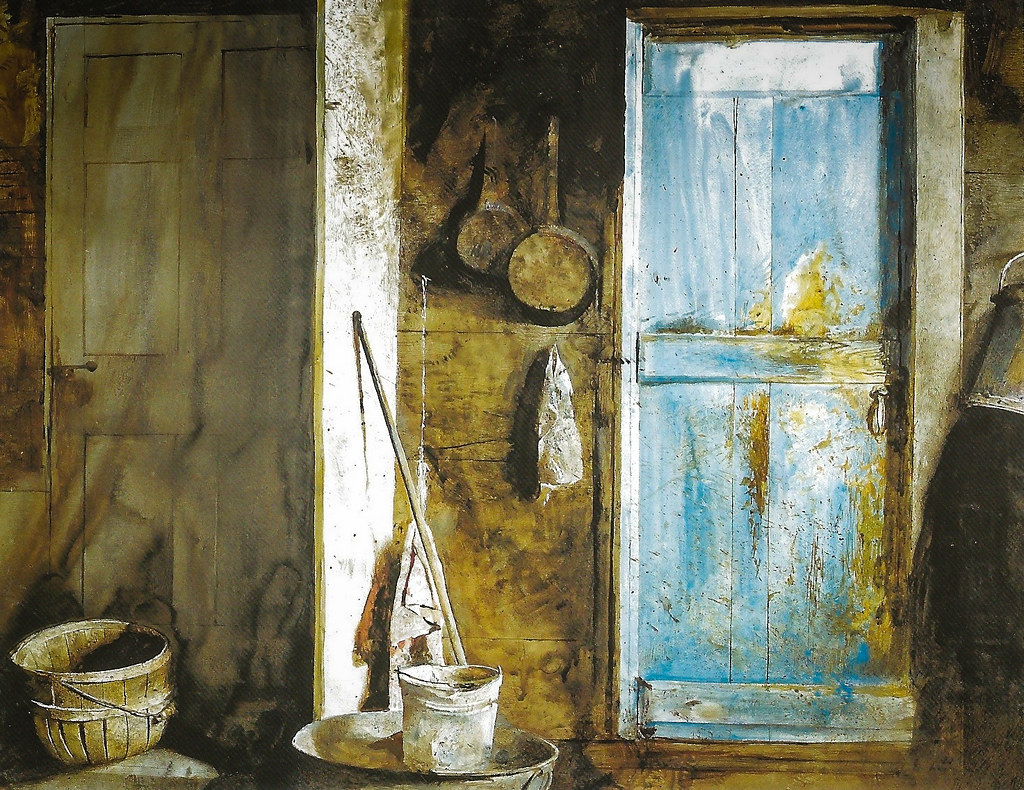 From the start, the Farnsworth built a relationship with the Wyeth family of artists, including Andrew, N.C., and Jamie Wyeth. The museums hosted the first Andrew Wyeth retrospective.
The museum's holdings of contemporary art have also been significantly expanded.
20. Currier Museum of Art, Manchester NH
Manchester is home to another internationally acclaimed museum in New England, the Currier Museum of Art.
The museum is a compact jewel box of a museum. Its permanent collection features European and American art works spanning classic to modern eras.
There are art works by Picasso, Monet, Rothko, Wyeth, and O'Keefe. The museum hosts touring exhibitions.
The museum recently underwent a renovation that doubled its gallery space.
The museum also manages two houses designed by renowned architect Frank Lloyd Wright, the Zimmerman House and the Kalil House. They are the only Wright houses open to the public in New England. You can take a docent-led tour.
The Zimmerman the house is on the national register of historic places. The Zimmerman family wanted something modern, rather than the typical conservative New England home.
Wright produced one of his "Usonian" houses, his concept of small houses with great design. Though less than 1700 square feet, the Zimmerman House had Wright's trademark exquisite craftsmanship, built-in furniture, continuous concrete floor, large windows, and dramatic changes in ceiling height.
In 1988, the building was bequeathed to the Currier Museum of Art. Now restored, the house is open to the public and filled with the Zimmerman's personal collection of paintings, pottery, and sculpture.
The Kahlil House is another Usonian gem. Designed in 1955, the Kalil House is one of only seven "Usonian Automatics" ever constructed.
Wright termed the style "automatic" because they were inexpensive Lego-like houses that owners could construct themselves.
Click here to book a tour of the Frank Lloyd Wright houses. A visit to the museum is included in your ticket.
I hope you've enjoyed my guide to the best museums in New England. You may enjoy these other New England travel guides and resources:
If you'd like to visit the best museums in New England, pin it for later.