Planning a trip to Italy for 2 weeks? You are at the right spot! I've been exploring Italy for decades. So I have all the hands on experience and tips to give you the best 2 weeks in Italy itinerary.
Italy is located in the middle of the Mediterranean Sea and is home to some of the most beautiful towns, cities, and experiences on offer in Europe.
Italy is probably my favorite country to travel in. You're engulfed in history, can admire some of the world's best art, and eat some of the world's best food. What could be better?
Overview Of 2 Weeks In Italy Itinerary
This 2 week Italy road trip itinerary starts in Venice and ends in Naples. It's a perfect itinerary for first time visitors to Italy.
Venice's airport is terrific and typically inexpensive to fly into. The city's Santa Lucia and Mestre train stations connect to just about everything south with high speed service.
You can pick up your car leaving Venice or leaving Bologna. Alternatively, you can also do the entire 2 weeks in Italy by train.
With this Italy itinerary, you'll have 5 bases: (1) Venice; (2) Bologna; (3) Florence; (4) Rome; and (5) Naples.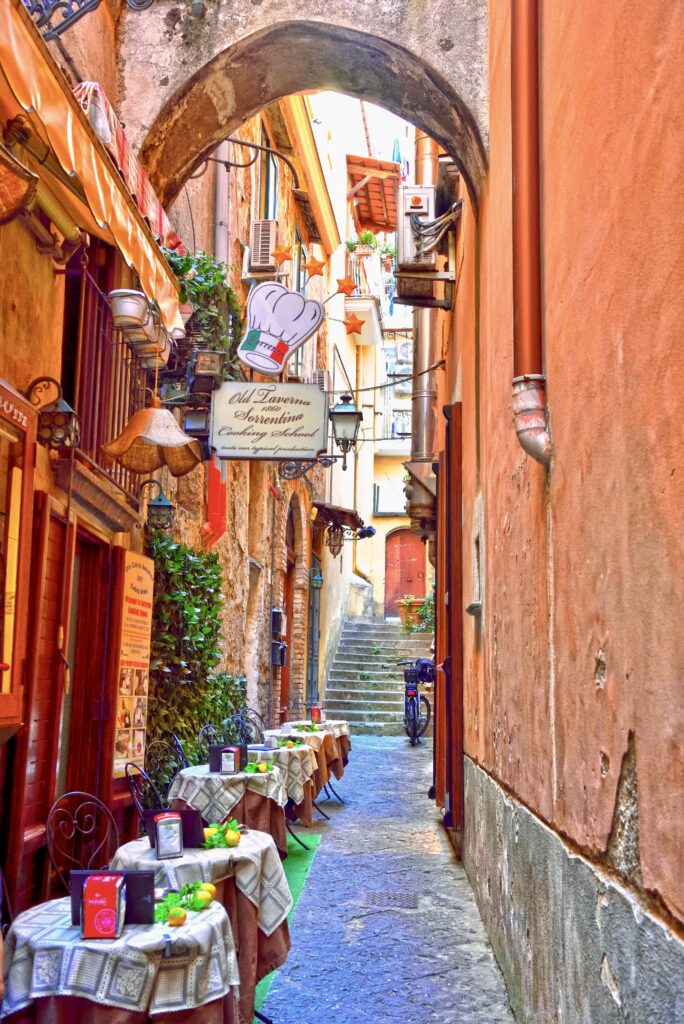 If you need a break from the city, instead of staying in Naples, you can base yourself on the Amalfi coast for 3 days and day trip from there.
The cliff top town of Sorrento makes a perfect springboard for visiting the Amalfi Coast. From there, you can day trip to Pompeii, Positano, Capri, and even Naples.
Day 1: Venice
Day 2: Venice
Day 3: Bologna
Day 4: Bologna, day trip to Parma or Modena
Day 5: Florence
Day 6: Florence
Day 7: Florence, day trip to Siena
Day 8: Rome
Day 9: Rome
Day 10: Rome, Vatican City
Day 11: Rome, day trip to Orvieto
Day 12: Naples
Day 13: Naples, day trip to Pompeii
Day 14: Naples, day trip to Amalfi Coast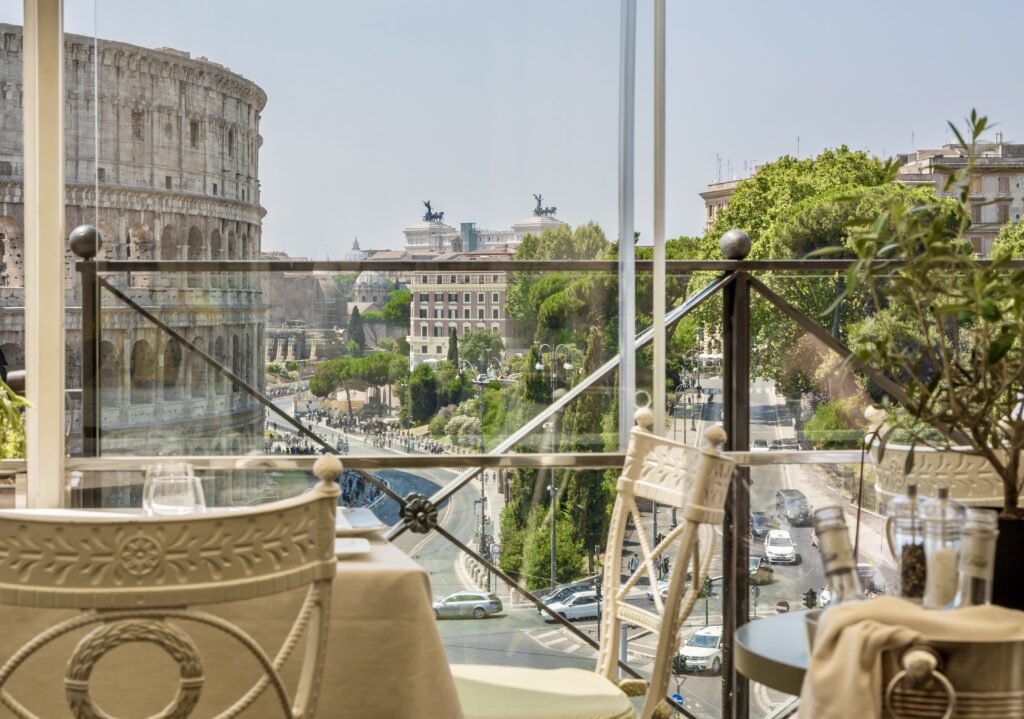 Where To Stay With 2 Weeks In Italy
Here are my hotel recommendations for the cities listed as bases.
Venice: Gritti Palace, Hotel Danieli, St. Regis, Aman Venice (my favorite), Bauer Palazzo
Bologna: Grand Hotel Majestic Gia Baglioni (my pick) Il Portici, Art Hotel Orologio
Florence: Il Touranbouni, Hotel Brunelleschi, Portrait Firenze, Palazzo Vecchietti, Villa Cora (my favorite in the Oltrarno)
Rome: Liberty Boutique Hotel, Hotel Maalat, Deco Roma, Hotel Hassler Roma, Palazzo Manfredi (my favorite)
Naples: Grand Hotel Vesuvio, Romeo Hotel, Hotel San Francesco al Monte (my pick)
2 Weeks In Italy Itinerary: 14 Days Of Exploring
Ok, let's dive right into this 2 week Italy itinerary. If you're landing in Venice, the easiest way to get to the city is via a private water taxi transfer.
Day 1: Venice
Kick off your 2 weeks in Italy in the magical floating city of Venice. Even though Venice is very touristy, there's a reason for its popularity.
Venice is a natural film set. It's like no other city in the world.
Start your day in Piazza San Marco. Visit the pink marble Doge's Palace, which is the very symbol of Venice.
You can traipse up the famed Scala d'Oro, the world's fanciest staircase, admire the Doge's apartments, and see the world's largest painting by Titian.
Click here to book a skip the line ticket to avoid a long queue. I also loved the Secret Itineraries Tour, which take you to secret spots in the palace you can't see on a regular tour.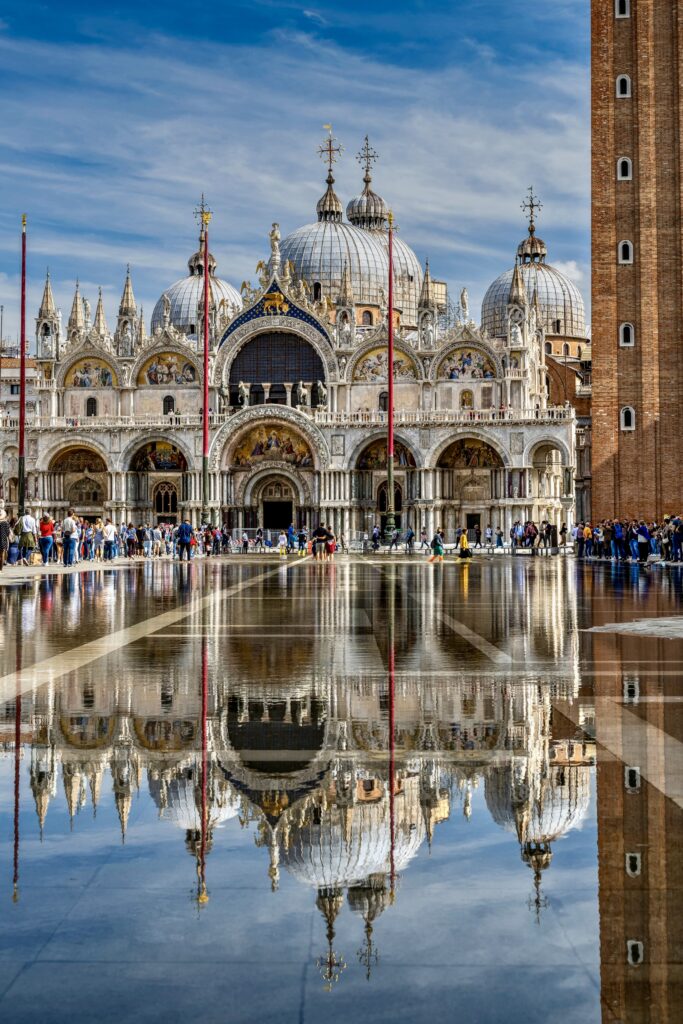 Then, move on to one of the world's most unique and stunning churches, St. Mark's Basilica. It's absolutely essential to book a skip the queue ticket. You can also purchase an after hours ticket for fewer crowds and to get access to some places you can't see during the day.
The basilica is famous for its almost blinding golden mosaics from the 5th century B.C. They blanket the walls, covering 90,000 square feet.
Then, take a ride along the Grand Canal. It's one of the most iconic things to do in Venice. You can also hop on and off the Vaporetto yourself.
Along the way, you can check out Ca'Rezzonico, Ca' Foscari, and Ca' d'Oro. In addition to housing some great art, the palaces offer up great views of Venice.
You can book a 1 hour guided boat tour. You can also book a 3 hour guided tour of the St. Mark's area that comes with a boat cruise.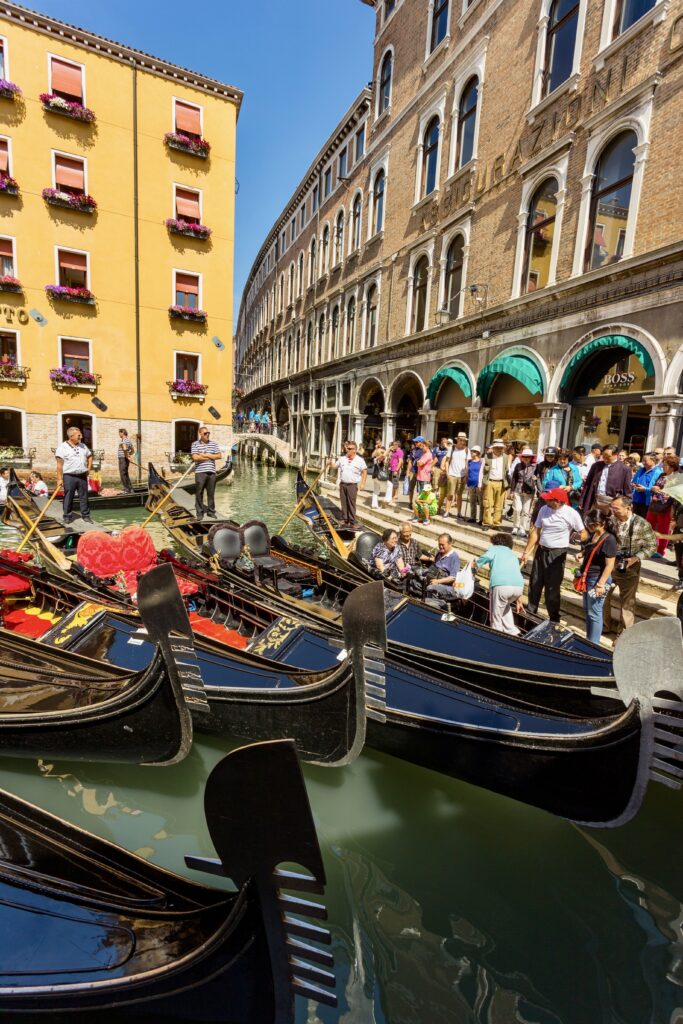 Day 2: Venice
On day 2 in Venice, take a stroll through the Rialto neighborhood. Snap a classic shot on the Rialto Bridge, check out the Fish Market, and myriad shops. You can also take a lunchtime tour of the Rialto Market and other foodie hot spots.
Next, head to the Dorsoduro neighborhood. Stroll around the pretty streets, check out the shops and eateries, and then go to one of the neighborhood museums.
The two I love are the Peggy Guggenheim Collection and the Galleria Accademia.
The Guggenheim is for people who want to see some of the greatest works of modern art from the 20th century. It's a star studded lineup compiled by the eccentric American heiress, who helped launch Jackson Pollock's career.
This museum will be packed. Click here to purchase a skip the line ticket. Click here to book a private guided tour of this extraordinary collection of art.
The Galleria Academia is for travelers who love old masters. It houses the world's best collection of pre-19th century Venetian painting. You'll find works by luminaries such as Veronese, Titian, Tintoretto, Tiepolo, Bellini, Canaletto, and Giorgione.
The museum is not usually crowded, so you won't have to worry about buying tickets in advance. But, if you're a fan of Renaissance art, you may want to book a 2 hour guided tour of the museum.
If you want to see the "Sistine Chapel of Venice," head to the San Polo district to the Scuola Grande di San Rocco. It's decorated wall to walk with dramatic paintings by Titian.
Then, spend some time in the Cannaregio district. you can escape the crowds, poke in and out of cute lanes, and grab some cicchetti, Venice's version of tapas.
Cannaregio is an excellent neighborhood to sign up for a food and wine tour. You can also book an evening food tour and gondola ride.
For more information, you can check out my 2 days in Venice itinerary. It has detailed information on gondola rides, how to use the vaporetto, and how to get to the other Venetian islands in the lagoon.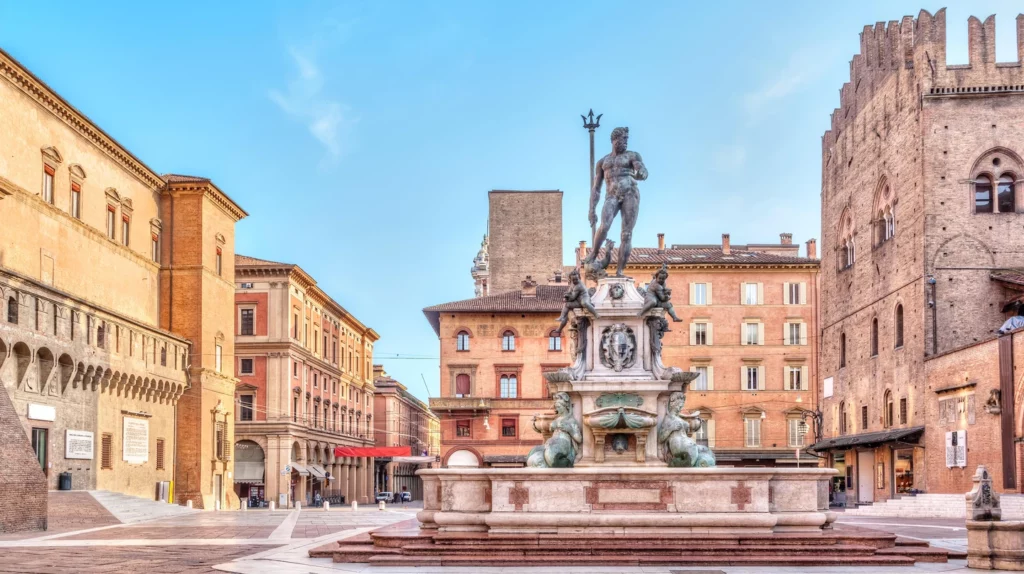 Day 3: Bologna
On day 3, head to beautiful Bologna. This food-loving city is underrated and absolutely deserving of a spot on your 2 weeks in Italy itinerary. It's sandwiched between 3 major cities — Venice, Florence, and Milan — and is often skipped.
Don't skip it! To me, Bologna just oozes old world medieval charm.
It has all of the charm of Italy with none of the tourists! Bologna is filled with striking architecture, beautiful piazzas, endlessly photogenic streets, porticos, and a swathe of palaces and towers.
Most of the must see attractions are clustered in or around the city's main square, Piazza Maggiore. On one end of the piazza is the massive Basilica of San Petronio, honoring Bologna's patron saint. On the other is the swishy Palazzo dei Rei Enzo.
You can also climb Bologna's leaning tower, Asinelli Tower, for views. Since it's a rickety 500 steps to the top, you'll deserve a gelato afterward.
Be sure to meander through shops in Bologna's medieval Quadrilatero neighborhood. You can also visit FICO Eataly World. It's part farm and part theme park, with 20 acres of food and livestock stalls, restaurants, grocery stores, and food labs.
There are lots of fun tours to take in Bologna. Naturally, most of them food related:
Day 4: Bologna, Day Trip To Parma & Modena
On day 4, take a day trip from Bologna to either Parma or Modena. Both are foodie towns that are pretty and un-touristy.
Parma
Underrated Parma is just too cute for words. It's one of Italy's most beautiful cities, a foodie haven, and home to the greatest works of the famed Renaissance artist Correggio.
Parma has a gorgeous Romanesque cathedral and pretty pink octagonal Baptistery. The entire town is dotted with red, pink, and yellow walls. Purple flowers decorate the Ponte Verdi.
Parma is tailor made for art lovers. The town was home to Correggio, the opera composer Giuseppe Verdi, and the conductor Toscanini. In 2022, Parma was chosen as Italy's Capital of Culture.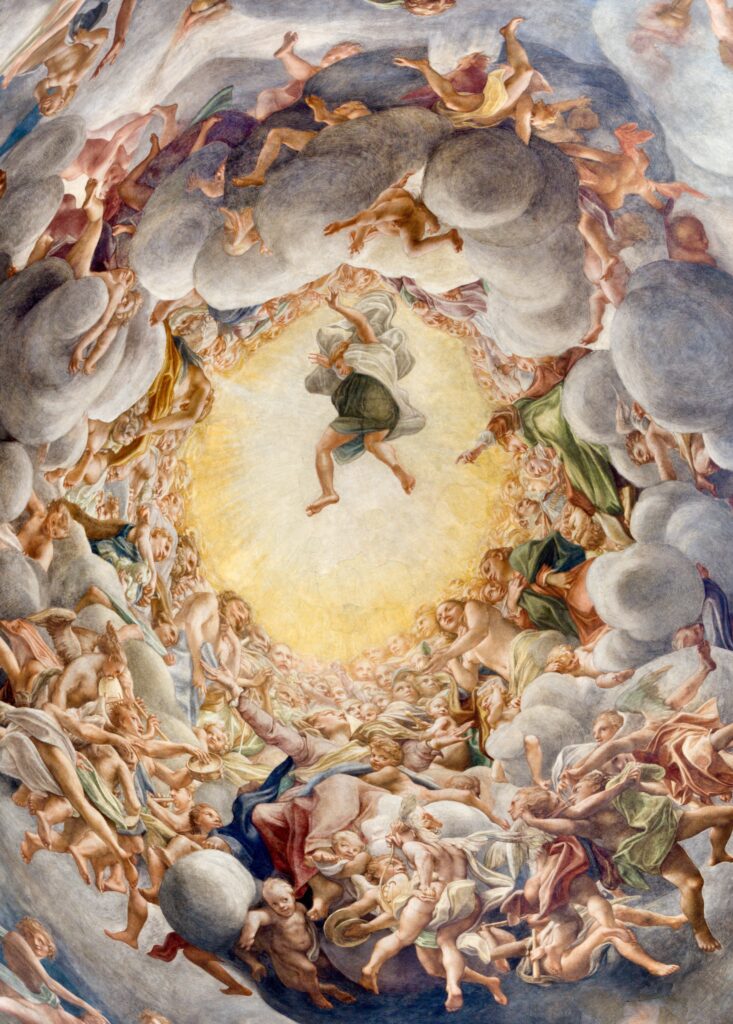 Precious frescos by Correggio literally blanket the city. There are art-filled palaces, a famous opera house, and a world class museum.
Parma will also appeal to traveling foodies. It's home to some of Italy's best known culinary products — parmesan cheese, prosciutto, fresh pasta, and other delicacies. All this goodness has led the town to be dubbed the heart of the "Italian Food Valley."
You can easily spend one day in Parma just popping in and out of food shops, taking a food tour, and having some memorable meals. Check out these cool food tours in Parma: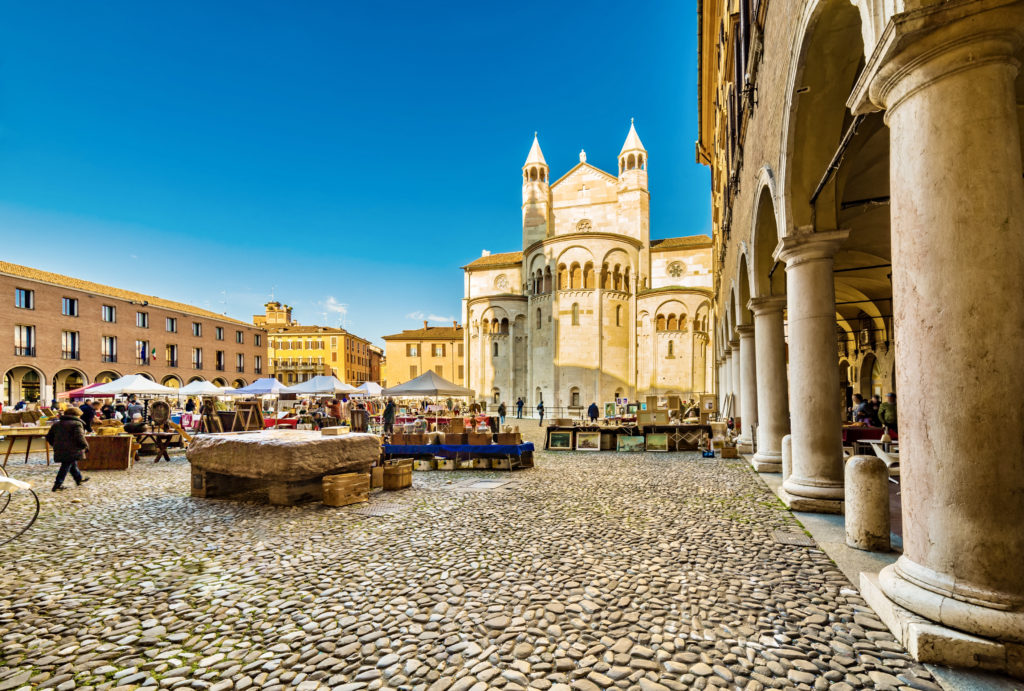 Modena
Modena is a hidden gem in Italy, an elegant little city that's well worth a visit.
If you've heard of Modena, it's probably because of its food. Modena is a foodie haven. It's famous for hams, cheeses, and barrel aged balsamic vinegar. You can sample the dark elixir in shops around the town.
But Modena isn't just about food. Modena is beautiful and immaculate.
Piazza Grande is its eye catching main square. It's home to several monuments, including a Duomo, town hall, a picturesque 15th century clock tower, and medieval relics.
The 12th century Duomo is one of the finest examples of Romanesque architecture. It comes complete with a slightly leaning bell tower called the "Ghirlandina."
Modena was also the birthplace of Luciano Pavarotti. His titular museum, Luciano Pavarotti Museum, is located about 20 minutes from city center on the estate where the famous tenor lived.
Since Modena is for foodies, you may want to book a guided food tour, do a balsamic vinegar tasting, or tour Italy's most famous cheese factory.
Modena is just a 45 minute drive from Bologna. You can also visit on an 8 hour guided day tour from Bologna.
Day 5: Florence
Ah Florence. It may be Italy's most beloved city, even over Venice. The "Cradle of the Renaissance" is beautiful from every angle.
You can content yourself with just absorbing the beauty and street life. But there are so many amazing attractions in Florence, you won't be able to resist them.
Start your day at one of Florence's hotspots, the Galleria Academia. It's home to the world's most famous statue, Michelangelo's David, and his prisoners.
The lines are epic here, so you should definitely pre-book a skip the line timed entry ticket.You can also opt for a 1.5 hour guided tour with fast track ticket.
For even more Michelangelo, head to the Medici Chapels. Inside, you'll see the over-the-top Prince's Chapel and the New Sacristy with 7 Michelangelo sculptures.
You'll need to pre-book a ticket with a time slot reservation. These fill up fast, so don't delay. You can also book a guided tour of the chapels. This isn't a bad idea because there's not much explanatory signage.
After lunch, it's time to tackle the Florence Cathedral complex. This consists of 5 separate sites: Florence Cathedral, Brunelleschi's dome, the Baptistery, the Duomo Museum, and the Giotto Bell Tower.
If you buy the Brunelleschi ticket, you have entry to all the sites. You can only enter each attraction once, but you have 3 days to use the pass. I suggest you visit them all this afternoon.
There's a lot to absorb at these wonderful attractions. You may want to book a guided tour to get the full scoop.
Go the Duomo Museum first. It's the best cathedral museum I've ever visited. It's chock full of stunning statues by Donatello and will give you a primer on how Brunelleschi built the iconic dome of the cathedral.
I would climb either Brunelleschi's dome or the Giotto bell tower. It might be a bit much to do both in one day.
Giotto's bell tower might offer slightly better views. But, if you climb Brunelleschi's dome, you can admire the Giorgio Vasari frescos on the way up.
In the evening, take a stroll through Piazza della Signoria and admire the statues in the piazza.
If you want, you can visit the Palazzo Vecchio (right in the square) in the evening because it's open late. Inside, you'll find Medici apartments, a Michelangelo sculpture, and room after room of Vasari frescos.
>>> Click here to book a skip the line ticket for Palazzo Vecchio
Day 6: Florence
On day 6 of you 2 weeks in Italy itinerary, begin with a visit to the Basilica of Santa Croce. It's Florence's most stunning church and a mausoleum for its most famous citizens.
The basilica opens at 9:30. You should arrive with a pre-purchased skip the line ticket. You'll have to dress modestly with knees and shoulders covered or you won't be let in. They're very strict on this score.
Click here to book a skip the line ticket for the basilica. You'll need one in high season unless you can brave the lines. There's so much to see that you may want to book a guided tour of Santa Croce.
After Santa Croce, head to the Uffizi Gallery. The gallery is Florence's premiere museum and one of the best museums in the world. This is where you come to admire Botticelli, Leonardo da Vinci, and Michelangelo.
The museum is huge and just stuffed with world famous masterpieces. You could spend hours there. The most popular rooms are the two Botticelli Rooms and the Raphael and Michelangelo Room.
You won't be able to visit the Uffizi, almost in any season, without pre-booking a skip the line timed entry ticket. Once inside, keep the ticket with you because they ask for it at several checkpoints.
You may want to book a guided tour of the museum. The last time I was there, I booked a 2+ hour private guided tour. My husband, who's not an art lover necessarily, loved it!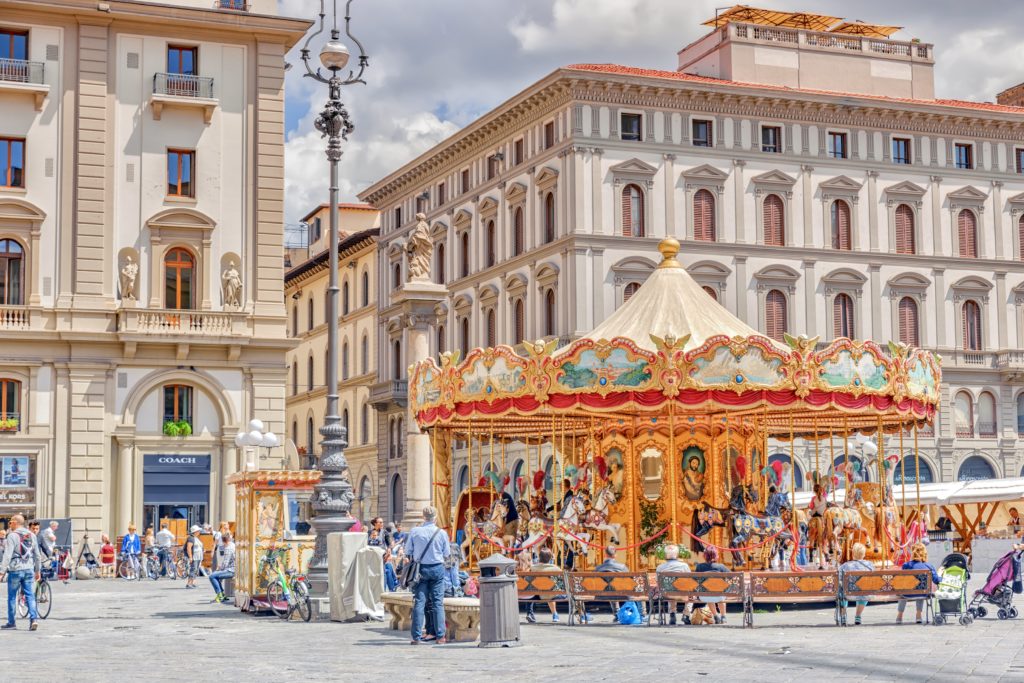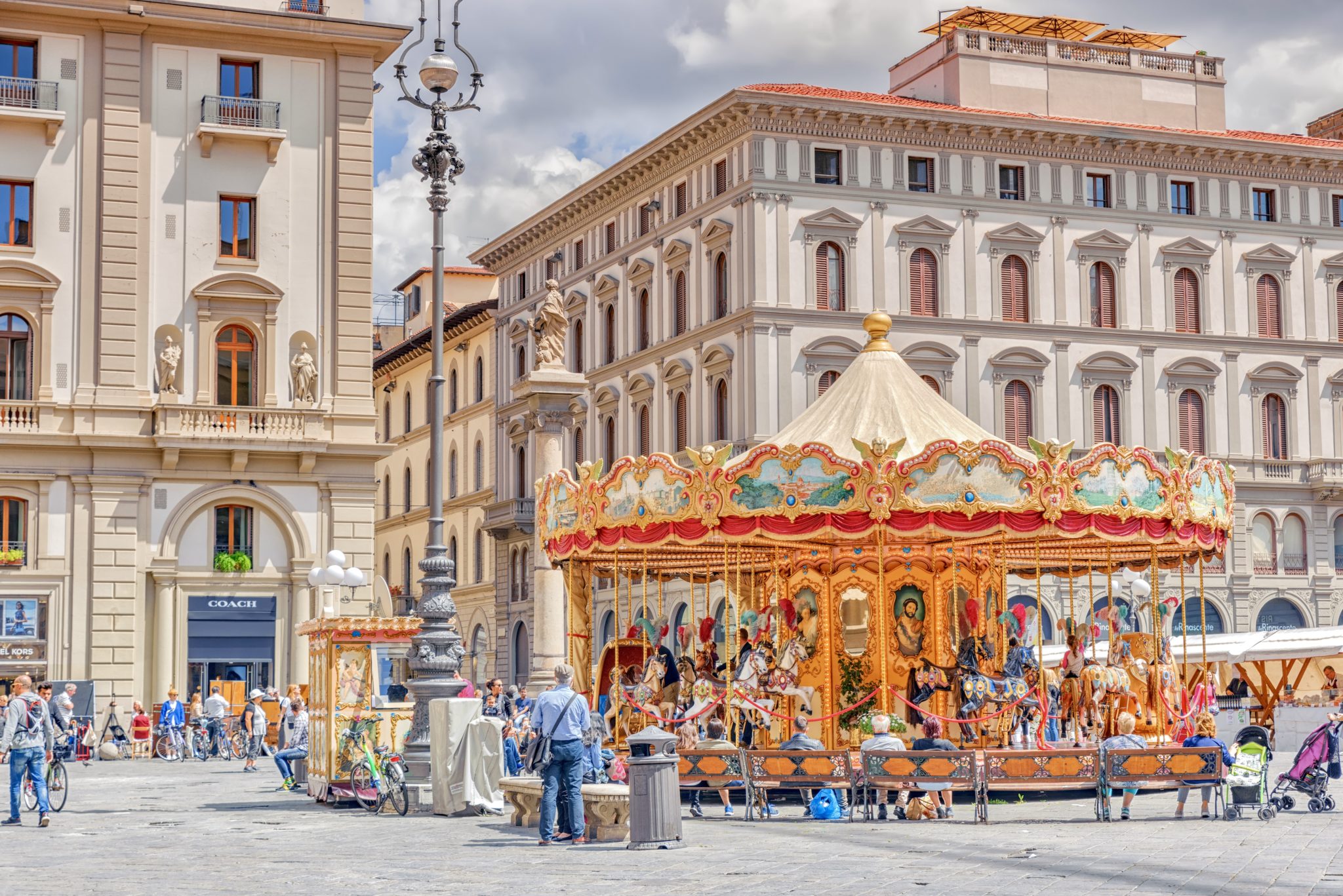 After admiring the fine art, take a stroll through the Piazza della Repubblica and stroll over the iconic Ponte Vecchio. The bridge takes you to the Oltrarno neighborhood, which is a more authentic and less touristy part of Florence.
The main attraction here is the Pitti Palace. It's another Medici palace stuffed with world class art. You'll need to book a skip the line ticket in high season.
You should also hit one of Florence's viewpoints for panoramic views of the city — Piazzale Michelangelo (or 10 minutes further uphill) San Miniato al Monte. I would opt for San Miniato. It's less crowded and one of Florence's most ancient buildings.
Have apertivo and dinner in the Oltrarno. I thought this neighborhood had some of Florence's best restaurants. Check out my one day in Oltrarno itinerary for more details and restaurant ideas.
Day 7: Florence, Day Trip To Siena
It's tough to leave Florence, I know, but Siena is also fabulous. It's one of the most beautiful medieval cities in Italy and is effectively an open air museum.
Plus, Siena is full of first rate art and stunning architecture. It central square, Il Campo, is one of the most beautiful squares in Italy. This is where the annual Palio horse race is held.
You can admire the city's art-laden Siena Cathedral, gaze at a famous fresco cycle in the Palazzo Pubblico, and stroll the vibrant streets full of artisan shops and boutiques.
You should book a ticket to the Siena Cathedral complex. Then, I would add on a ticket to the Palazzo Pubblico. It's worth it just to see the stunning Allegory of Good and Bad Government frescos.
If you can, try to stay for dinner in the evening. The day trippers will be gone and you can stroll the pretty lanes in peace.
Siena is just a one hour drive from Florence. You can also book a guided day tour to save you the hassle of arranging transportation. This tour also takes you to the gorgeous medieval town of San Gimignano.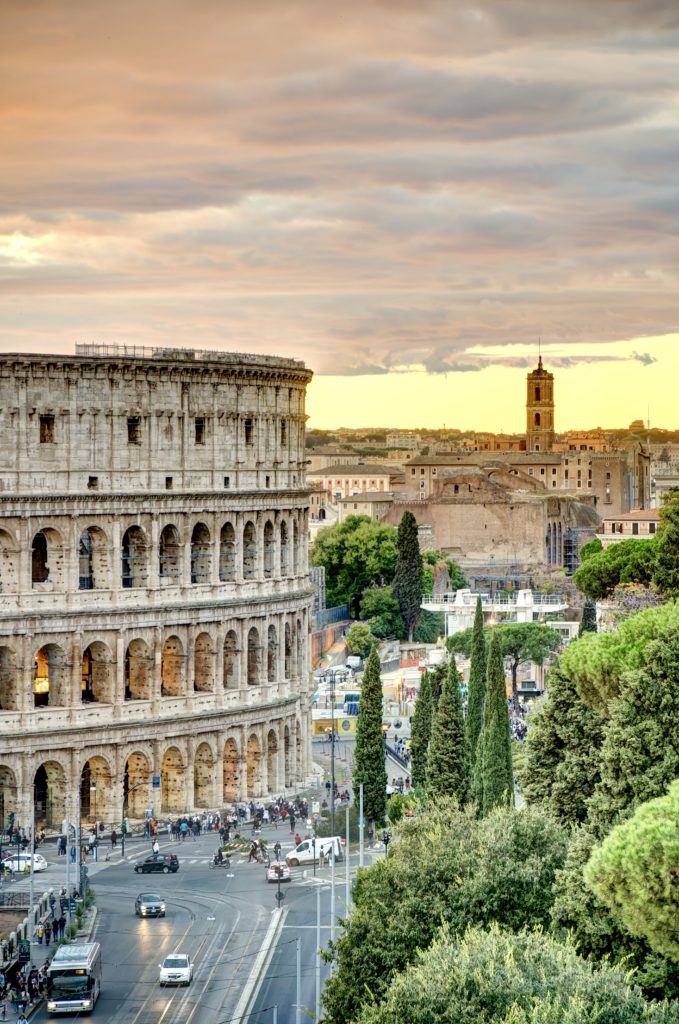 Day 8: Rome
From Florence, it's time to move on to Rome, the Eternal City, where you'll stay for 4 nights. I've been to Rome many times and written dozens of articles on the city, which you can check out on my Rome page.
On your first day, I would tour the imperial ruins. That includes the Colosseum, the Roman Forum, and Palatine Hill. I've linked my article on each place, which describe everything you can see at each stop.
You can't really visit these sites without a skip the line ticket. You'll also need to make a separate timed entry reservation for the Colosseum. There are plenty of tour options as well.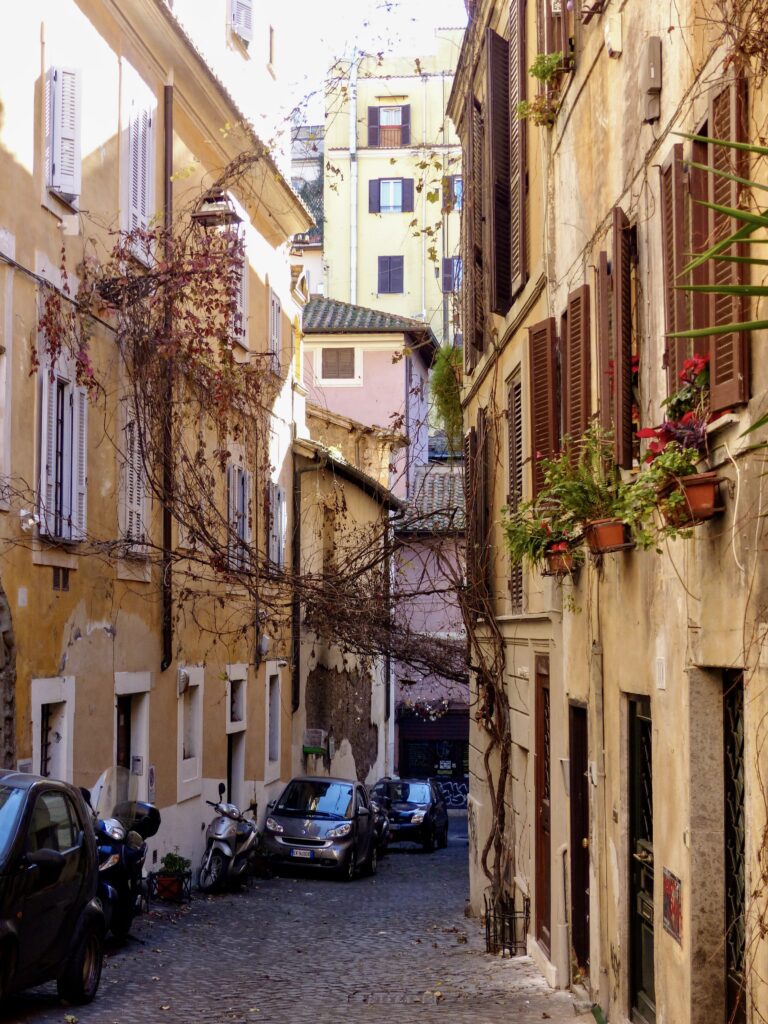 When you're done touring the ruins, head to the nearby Monti neighborhood for a stroll and lunch. You can also pop into the beautiful Basilica of Santa Maria Maggiore.
Then, head to Piazza Venetia. You can admire the Vittorio Emanuele Monument and take an elevator up for views.
Don't miss the Capitoline Museums. It's surely one of Rome's ancient art museums. It boasts a vast repository of ancient sculpture that's just incredible.
>>> Click here to book a ticket to the Capitoline Museums
In the evening take a stroll in Trastevere, Rome's most beautiful neighborhood. You can admire the ochre colored buildings and ivy clad facades. This is also a great place to book a food and wine tour.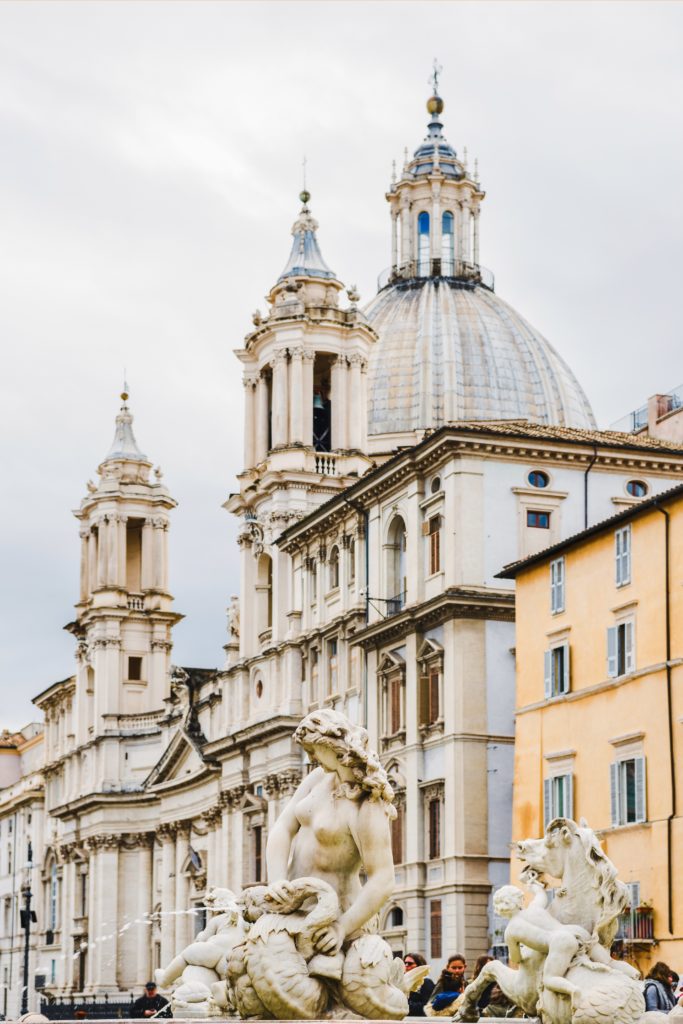 Day 9: Rome
On you next day in Rome, take a classic walk through central Rome. You might consider booking a 3 hour walking tour or private walking tour to get the full historical backdrop on all the sites.
Start at Campo de' Fiori and end at the Spanish steps. Along the way, you can stop to admire some of Rome's most iconic monuments — Piazza Navona, the Pantheon, Piazza Colonna, and the Trevi Fountain.
Grab some lunch and then head to Rome's best museums, the Borghese Gallery. It's one of the world's greatest small museums. You'll find the most famous sculptures of the Baroque artist Bernini and paintings by Caravaggio, Raphael, Titian, and Correggio.
Here's my complete guide to the Borghese Gallery. You've got to pre-book a timed entry skip the line ticket to visit this magnificent museum.
When you're done admiring the art, I recommend heading over to the west side of the Borghese Gardens, towards the Piazza del Popolo. The view from the Pincio Terrace is quite beautiful, particularly at sunset.
Consider ending your day with a food tour. There are a bunch of great options: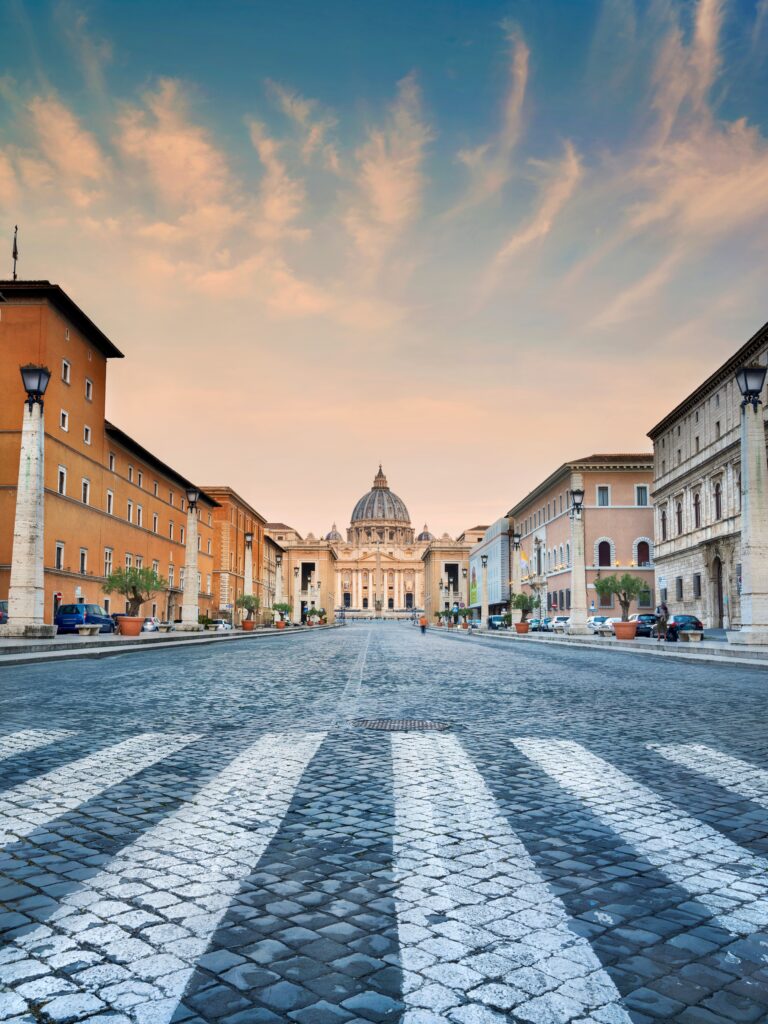 Day 10: Rome, Vatican City
On day 10 of 2 weeks in Italy, it's time to explore Vatican City. I've written a detailed one day in Vatican City itinerary. So won't repeat myself too much here.
St. Peter's Basilica and the Vatican Museums are heart and headquarters of the Roman Catholic Church.
St. Peter's Basilica is the most famous church in Christendom. Designed by Bramante, Raphael and Michelangelo, it's a true Renaissance masterpiece.
The basilica is the burial place of St. Peter and past popes. It houses the famous Bernini Baldachine altar, scads of sculptures, and Michelangelo's tragically beautiful Pieta.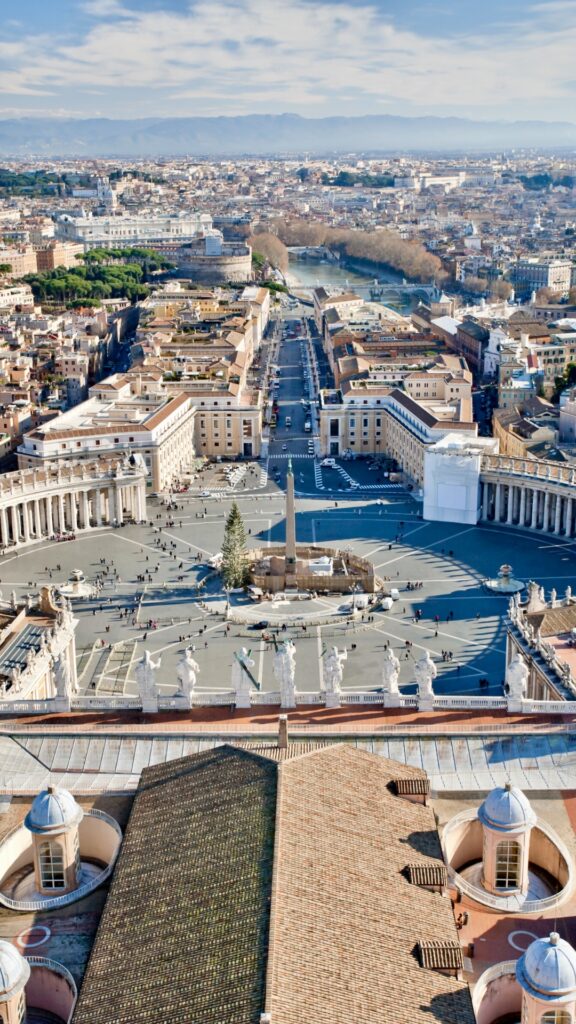 For a panoramic view of St. Peter's Square and Rome, you should climb the dome. Here's my complete guide to St. Peter's Basilica, with tips for visiting. You can take a guided tour of St. Peters. You can only visit the underground grottos on a guided tour.
The Vatican Museums hold one of the world's greatest art collections. Some of the most famous art works on the planet are there, including Michelangelo's frescos in the Sistine Chapel.
You absolutely must pre-book a skip the line ticket for the Vatican. Or else you'll be stuck in line for hours unless it's the dead of winter.
Here are some sample Vatican tours you might consider taking:
Day 11: Rome, Day Trip To Orvieto
Day 11 sees you day tripping to Orvieto, a hill town in southern Umbria. I personally just loved Orvieto and you can check out my one day in Orvieto itinerary for the full scoop.
Orvieto's most famous attraction is its glamorous Duomo, Orvieto Cathedral. It has one of the most colorful and art-filled facades of any church in Italy. Inside, you'll find one of the most famous fresco cycles in Italy by Luca Signorelli.
You'll also want to take a stroll through Piazza della Repubblica and climb the Torre del Morro.
But part of the charm of Orvieto is just aimless strolling. Wherever you look in Orvieto, there's a picturesque lane, quaint shop, or terrific displays of flowers.
Every once in awhile the medieval lanes part and you can glimpse a brilliant slice of the Umbrian countryside.
Last time I was in Orvieto, I booked a 2.5 hour guided private walking tour. My guide was Emma and she was excellent, making the cathedral and its beautiful art works come to life.
You can also book a 3 hour small group walking tour that includes the cathedral, the old town, and Orvieto's underground.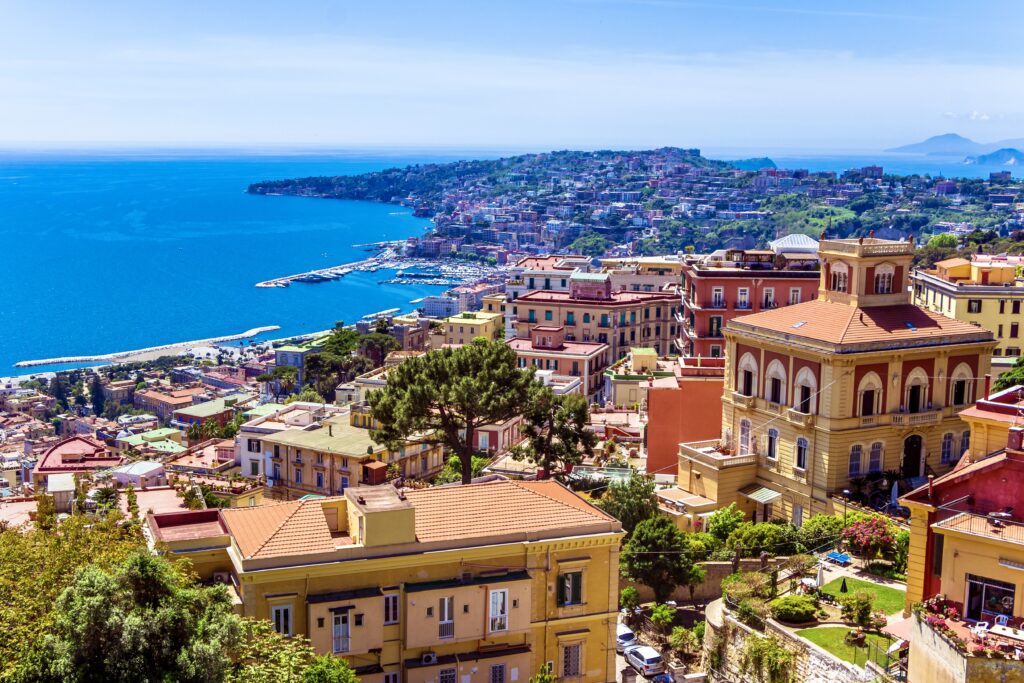 Day 12: Naples
From Rome, venture on to Naples. It's about 2.5 hours by car or 1:10 by train.
This Mediterranean capital is lorded over by the still-kicking Vesuvius volcano. Naples is unpretentious with chaotic streets, Baroque excess, and layers upon layers of history.
The historic center is brimming with striking architecture, fascinating museums, and lively piazzas.
Naples Cathedral has a 13th century Gothic church with Baroque frescos. The Santa Chiara Cloisters are simply gorgeous, with hand-painted Majorca tiles covering benches and columns. The Basilica of San Lorenzo Maggiore is chock full of Greco-Roman ruins.
Art lovers will want to take the shuttle to the Capodimonte Museum, which is one of Italy's best museums. It features works by Caravaggio, Correggio, Masaccio, Titian, Raphael, El Greco, Bruegel, and Sebastiano del Piombo.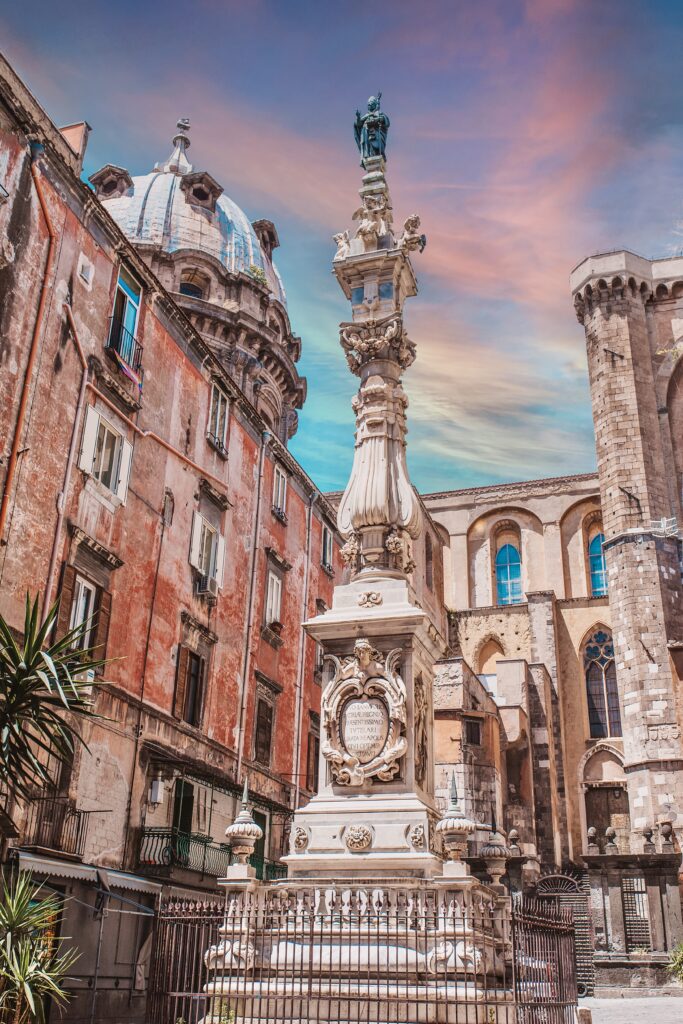 History buffs should head to the Museo Archeologico Nazionale, which is truly one of the world's best archaeological museums.
You can see original mosaics and frescoes from Pompeii and Herculaneum. The most famous piece is the Farnese Bull, which once decorated Rome's Baths of Caracalla. In high season, you'll definitely need a skip the line ticket.
Naples is famous for its cafe culture and as the inventor of pizza. One of the most exquisite cafes is Caffe Gambrinus. For pizza, the two most famous spots are Gino Sorbillo and Antica Pizzeria da Michele.
Naturally, in Naples, you can go on a street food tour, take a walking tour of the street markets, or take a pizza making class.
As an alternative to basing yourself in Naples, you could stay in the Amalfi Coast instead and day trip into Naples to see the museums and sample the pizza.
READ: One Day In Naples Itinerary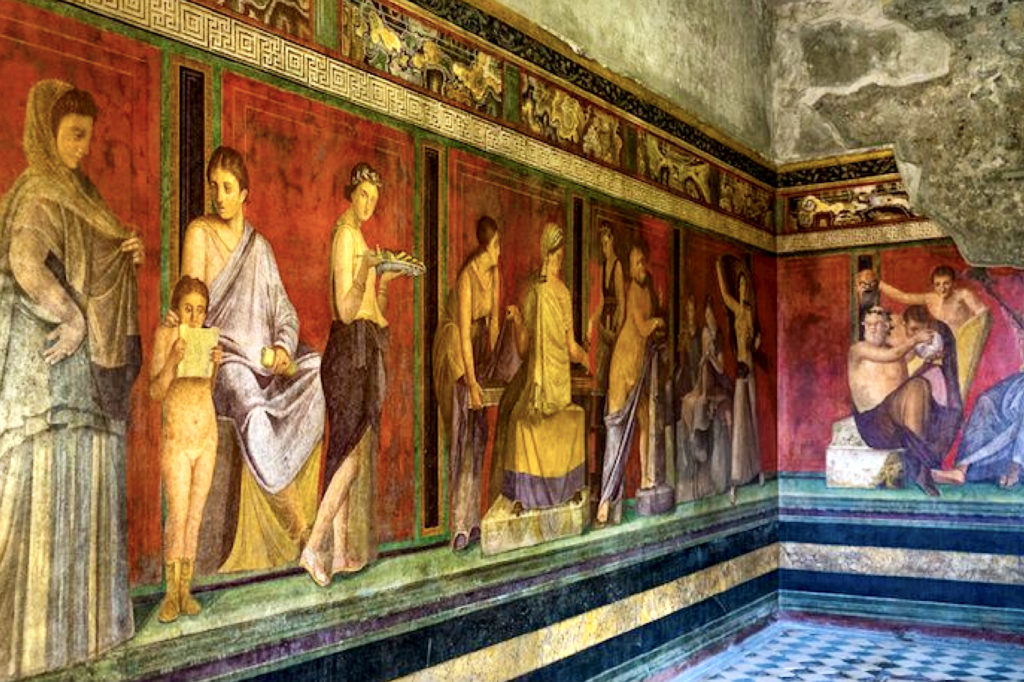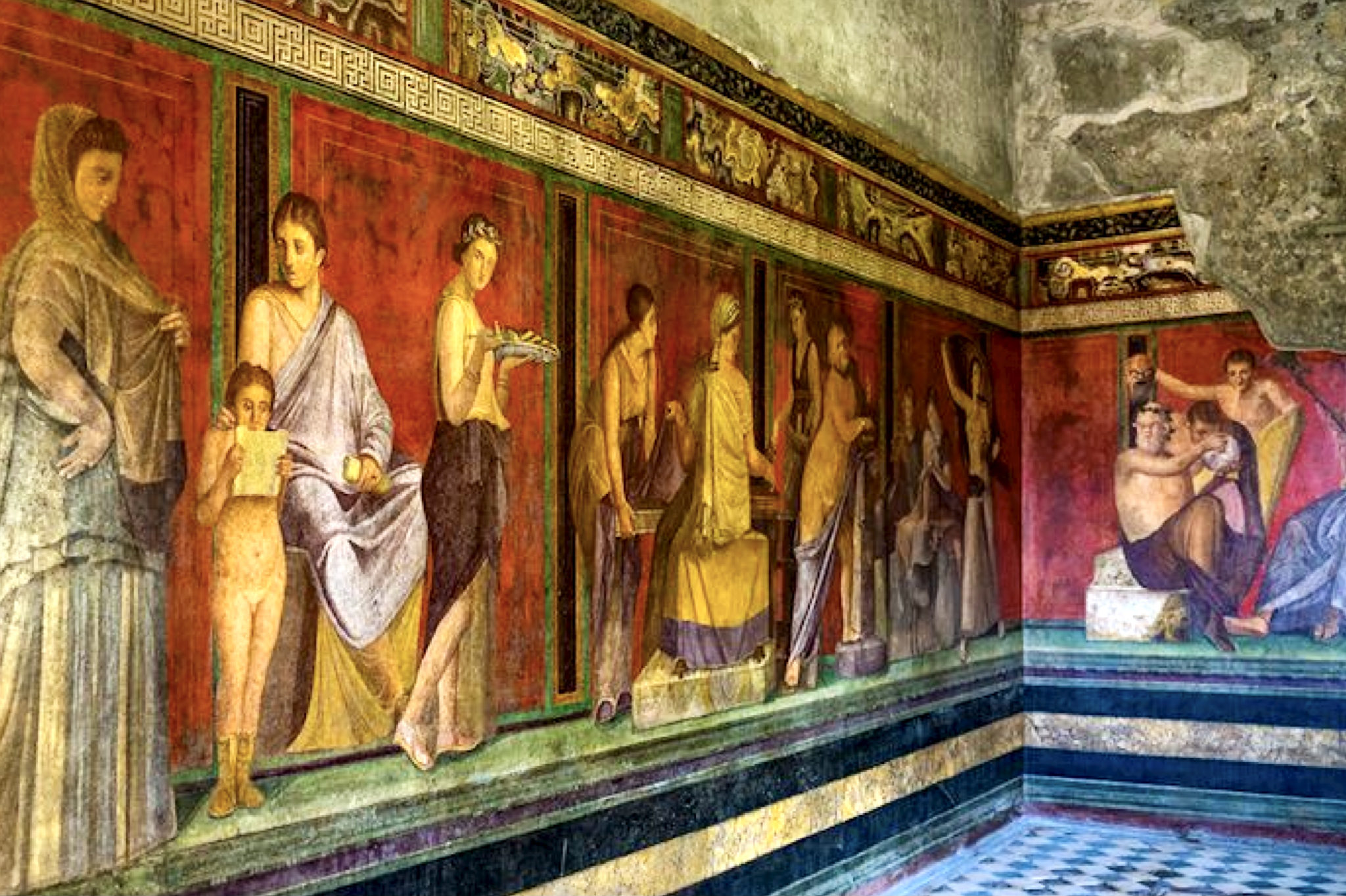 Day 13: Naples, Day Trip To Pompeii
On day 13 of your 2 weeks in Italy, head to Pompeii. The site is Italy's most famous archaeological treasure. It's a 2,000 year old living museum.
In 79 A.D., Mount Vesuvius erupted and buried the city in 60 feet of ash. The city was entombed and preserved for many centuries. Beginning in 1748, archaeologists began painstakingly excavating the ruins.
Today, you can see dazzling frescos in ancient abodes. The House of the Vet just opened to the public in January 2023 and the frescos in the Villa of Mysteries are newly restored.
It's definitely easiest to visit Pompeii on guided day tour from Naples. I recommend this guided walking tour with an archaeologist to learn everything abut Pompeii. But if you can do it yourself, you'll at least need to book a skip the line ticket.
I advise getting the longest and best tour possible so that you can see everything at Pompeii (the new frescos) and not just walk down the main drag, as some tours do.
For the complete scoop, here's my complete guide to visiting Pompeii.
Day 14: Naples, Day Trip To Amalfi Coast
On your last day of 2 weeks in Italy, head to the Amalfi Coast. It's a stunning 30 mile stretch of the Italian coast where cliffs tower above pebbly coves and villages cling to steep slopes.
One day isn't much time to explore this area. And it isn't easy to get to. You will drive down a precarious road and take ferries and buses.
With one day, if you take a guided day tour from Naples, you can more efficiently get a quick peak at Positano, Amalfi, and or Ravello.
Positano comes complete with sherbet colored cliffside homes, stunning beaches, and tiny cobbled lanes. It's considered Amalfi's most picturesque town, cut into a cliff with views galore.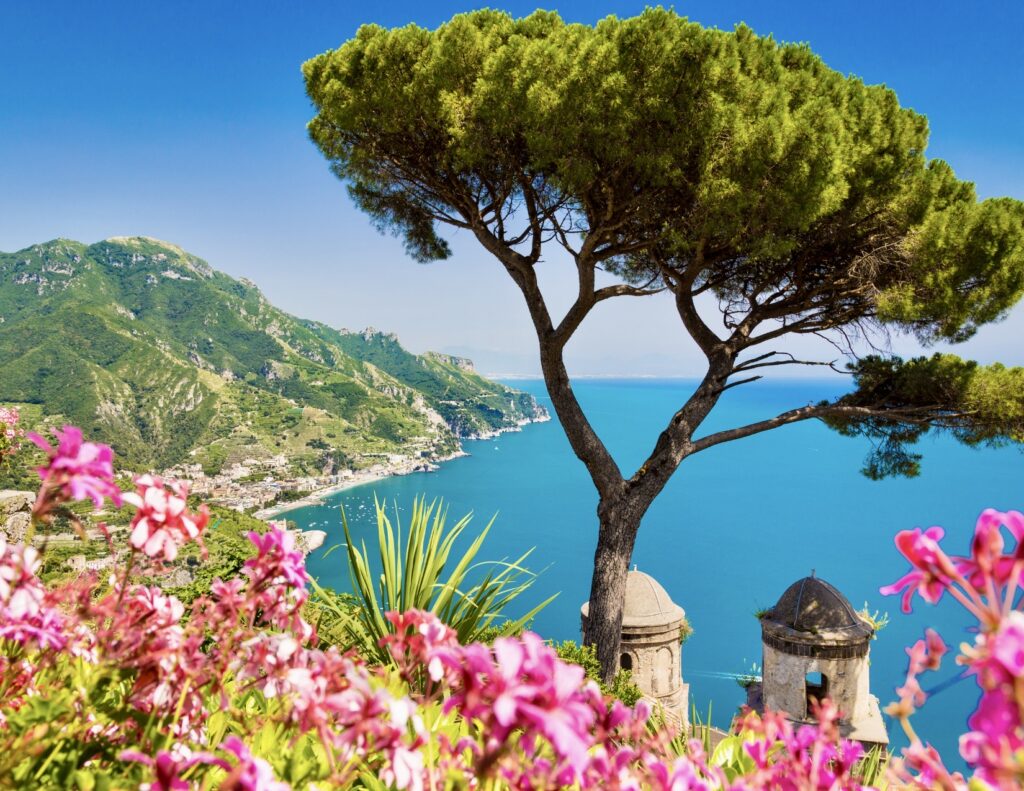 Called the "mountain pearl," Ravello is suspended between the sky and sea. Ravello is known for its stunning views. You can get them at the town's two stunning medieval villas Villa Cimbrone and Villa Rufolo.
Amalfi town is a lively port city. It's known for the stunning Amalfi Cathedral, which is one of the most beautiful churches in Italy. You can visit the cloister, church, and the Diocesan Museum.
Positano and Sorrento are the most touristy towns. If you'd like to avoid crowds, you can try the towns of Ravello, Praiano, Maiori, or Minori.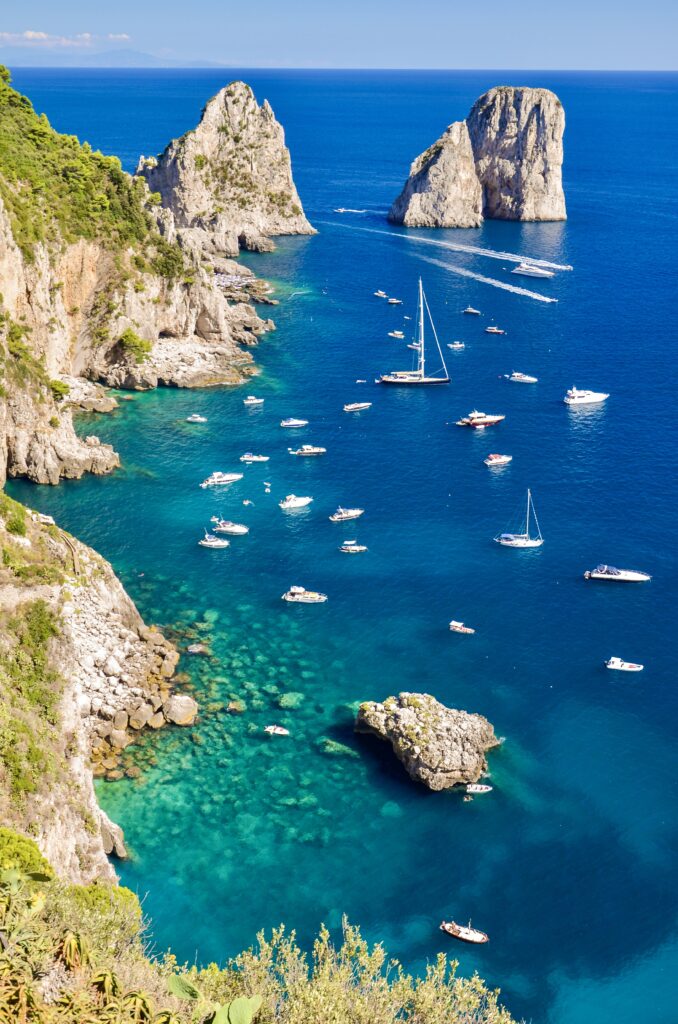 Alternatively, you could visit the island of Capri from Naples. Capri is one of the most dazzling and seductive islands in the Mediterranean.
Capri is known for its soaring cliffs, shimmering emerald water, whitewashed towns, and historic landmarks. It's a great place to hike. And it's known for its natural wonder, the Blue Grotto.
You can take the ferry or get to Capri on a guided day tour from Naples.
More Than 2 Weeks In Italy?
If you have more than 2 weeks in Italy, you have several excellent options for extending your trip.
Milan
First, you could add in a couple days in the vibrant city of Milan at the beginning of your itinerary and, from there, head to Venice.
Milan is a chic city that's the fashion capital of Italy. It has a beyond gorgeous Gothic fantastic of a Duomo, where you can take in the views from its roof terrace.
The Brera district is a charming and artsy neighborhood with a world class museum, the Pinacoteca di Brera. Brera is also the hub of shopping and you'll find elegant artisan shops everywhere.
Milan was also the home of Leonardo da Vinci. You must pre-book a ticket (WAY in advance) to see his famous The Last Supper fresco. You can also see another Leonardo fresco and a Michelangelo sculpture in Castle Sforza.
More of the Amalfi Coast
Three days is a better amount of time to explore the Amalfi Coast, instead of just one.
Sorrento is a great base for day tripping. From Sorrento, you can take a guided tour to Capri. You can book a guided tour to Pompeii. Or take a full day tour to the Amalfi Coast.
If you'd rather just relax, stay in Positano, Ravello, or Praiano. Positano is super pretty, but will also be super busy. Praiano is 15 minutes from Positano and offers up sleepy charm, local flavor, and stunning views.
For ore information, you can check out my one week in the Amalfi Coast itinerary or 5 days in the Amalfi Coast itineraries.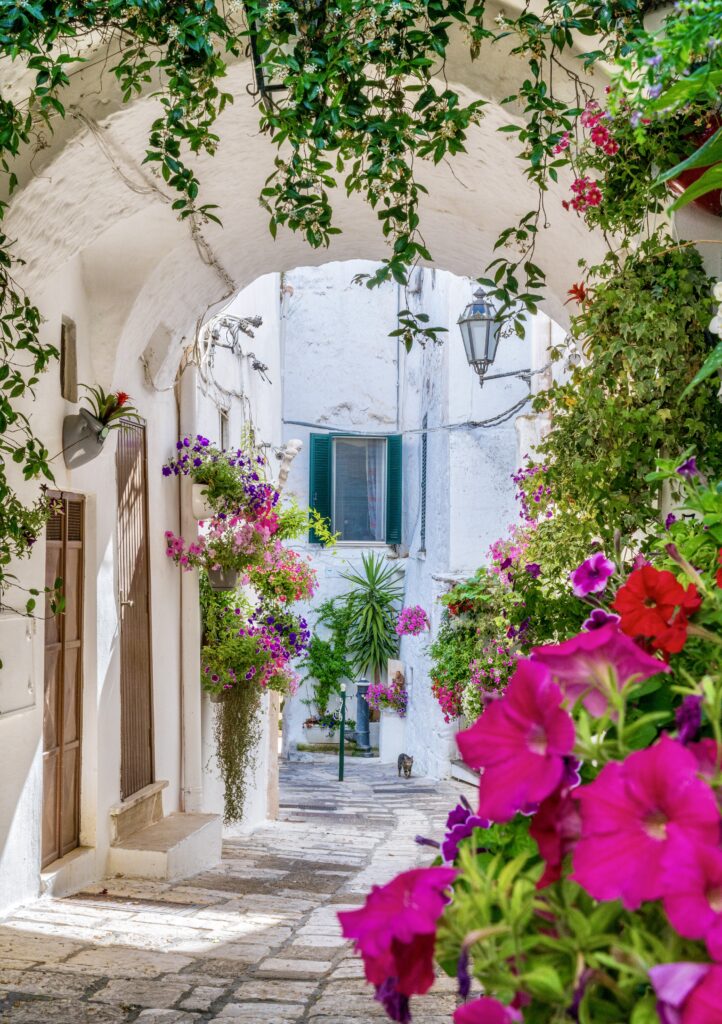 Puglia
From Amalfi, you could also head to Puglia. Puglia is a beautiful region in southern Italy in the "heel" of the boot shaped country. It's know for its stunning vistas, seaside towns, and amazing food.
In Puglia, you can visit the whitewashed towns of Polignano a Mare, Monopoli, and Ostuni. Alberobello is a UNESCO site and a fairytale town of trulli, the iconic conical shaped homes.
You can venture further south to the Baroque town of Lecce. Or visit the fascinating 9,000 year old cave town of Matera.
For more information on Puglia, you can check out my one week in Puglia itinerary and my guide to the best places to visit in Puglia.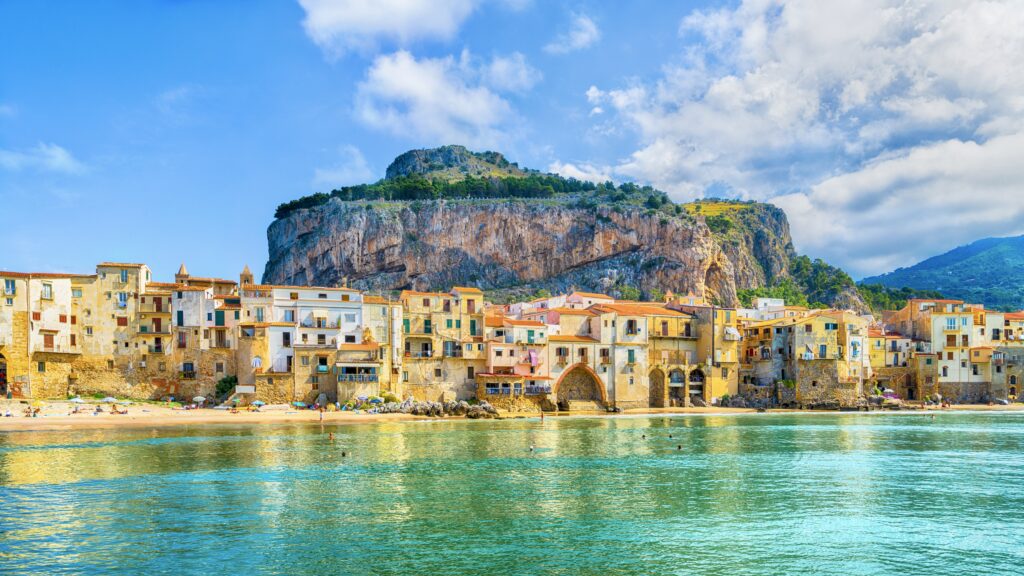 Cefalu
Another option, which I strongly endorse, is to head to Cefalu Sicily and sit on the beach and relax after traveling for 2 weeks in Italy. Cefalu is just a short flight from Naples. You can also take the ferry.
Cefalu is a gorgeous town just 40 minutes east of Palermo. It's home to one of Italy's finest crescent-shaped beaches.
Its maze-like old town is immaculate and enchanting. The duomo is magnificent, with 12th century mosaics.
In addition to chilling on the beach, you can enjoy Sicilian cuisine, take a street food tour, a cooking class, or take a guided walking tour.
Alternative 2 Weeks In Italy Itinerary
For a slightly different spin, here's an alternative two weeks in Italy itinerary. This itinerary drops Bologna and gives you more time in southern Italy.
Day 1: Venice
Day 2: Venice
Day 3: Florence
Day 4: Florence
Day 5: Florence, day trip to Siena & San Gimignano
Day 6: Rome
Day 7: Rome
Day 8: Vatican City
Day 9: Rome, day trip to Orvieto & Civita di Bagnoregio
Day 10: Naples
Day 11: Naples, day trip to Pompeii
Day 12: Amalfi Coast
Day 13: Amalfi Coast, day trip to Capri
Day 14: Matera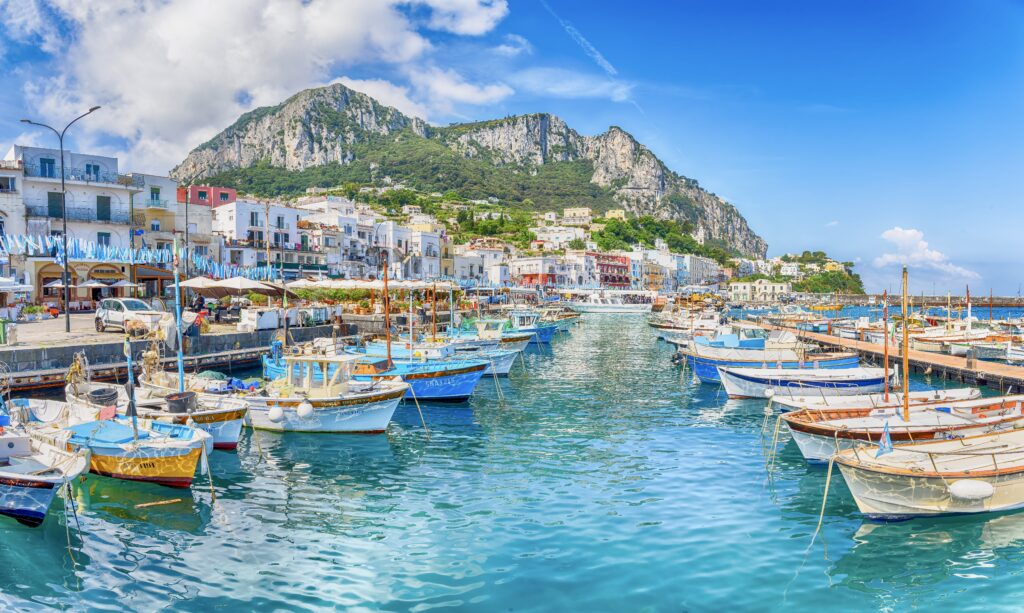 Tips For Spending 2 Weeks In Italy
If you need tips for visiting Italy, you should check out some of my relevant articles:
I hope you've enjoyed my 2 weeks in Italy itinerary. You may enjoy these other Italy travel guides and resources.
If you want to spend 2 weeks in Italy, pin it for later.