France is one of my favorite countries. France has something for everyone — the dazzling city of Paris, romantic hilltop towns, towering cathedrals, and oceans of vineyards and chateaux. It has some of Europe's most emblematic art and architecture.
Paris is a gorgeous and exciting city. The City of Light is a bucket list destination, with scores of amazing must see sites, historic landmarks, and beautiful works of art. You can stroll through Montmartre, visit shrines to Picasso and Monet, and study stained glass in Sainte-Chapelle.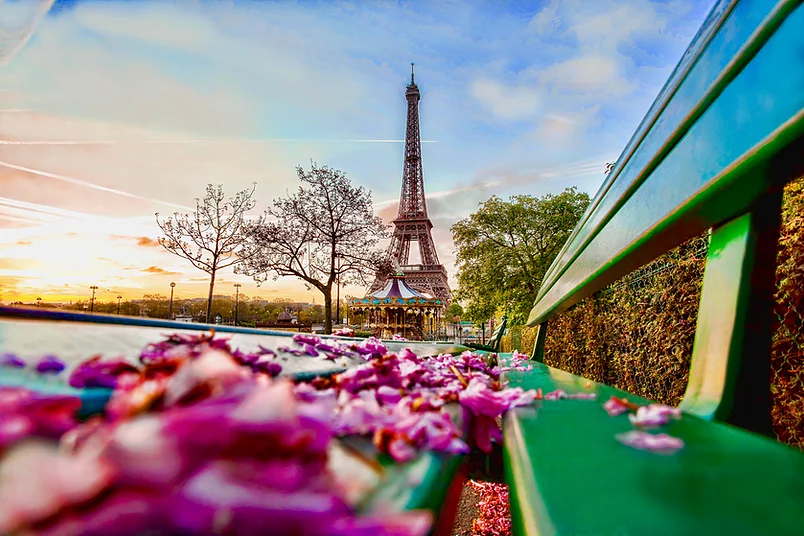 I've spilled a lot of ink on Paris. It's the city I've visited most often in my Europe travels. Here are some of my many Paris guides:
There's so much to explore beyond Paris. You can go chateaux hopping, visit France's secret villages, or visit lavender fields with a baguette in hand in southern France.
Northern France is a wonderful travel destination and one of the best places to road trip in France. Some of the beautiful towns in northern France can even be done as day trips from Paris. Northern France is also easily accessible from England.
Northern France includes the regions of Oise, Picardy, Normandy, Brittany, Champagne, and Grand Est. It's difficult to encapsulate the sheer variety of Northern France.
Southern France is a drop dead gorgeous regions consisting of Occitanie, Provence, and the French Riviera. It's dense with amazing must see medieval villages, Roman ruins, UNESCO-listed landmarks, and loads of lavender and old world charm.
OTHER FRANCE DESTINATIONS & INSPO
NEED MORE OF FRANCE? HERE ARE ALL MY GUIDES: